UK is expensive!
Having completed a recent trip to London and some other parts of the UK, I thought our fellow travelers could do with a little note on tips and tricks that I have attempted to capture in this post based on my experiences and research. This will not only help save some pounds, but also precious time (which is often very limited).
1. TICKETS & VISA: Book in advance. There are several deals and competitive pricing. Summer time is my personal preference for UK and Europe because it provides for longer duration of sunlight :D therefore, more outdoor time. My research shows that, travelling in May is far cheaper than June - August. Apart from flight tickets, I strongly recommend booking activities such as musicals, sports events, day trips, attractions etc. early. Doing good research 3-5 months in advance helps saving a LOT. Be aware that the UK Visa takes at least 15 working days (i.e. three weeks) and should be applied for accordingly. One can easily fill up the Visa form online by themselves without using an agent.
2. DOWNLOAD CITY MAPPER MOBILE APP: I cannot stress enough about downloading and using this mobile app. London can be slightly complicated in navigation, in terms of which line of tube one should take or change etc. The interface is excellent and you just need to insert to and from and it will give you many options that you can use for travelling from point A to B; it also provides for the time taken and the cost involved (walking, tube, bus, taxi).
3. WHAT TO PACK: UK weather is NOT predictable. You can experience an absolutely gloomy, windy and rainy morning which turns into a super bright and hot afternoon. My survival tricks for you are as follows:
a. Layer it up: I suggest wearing a cotton airy top/ t-shirt and jeans/ leggings as the first layer and carry a jacket which is also rain resistant. I recommend investing in a down jacket- because it is light, warm enough and super portable (one can squeeze it in the smallest of bags).
b. Shoes: Best way to save money is to WALK. London is super walker friendly. Therefore, footwear should be comfortable and if possible water resistant. In my day trip to Stonehenge, it was cold, windy with sudden and heavy rains and my sneakers gave me a tough time.
c. Umbrella: Carry a very small size portable umbrella - honestly, you never know when it pours. London is obsessed with weather and I cannot seem to blame them. It may drizzle, but very so often.
d. Sunglasses: The sunlight in India is very different from that of the UK, which is sharper and much brighter. Therefore, if you do not want to have a head ache, please invest in this one.
e. Water bottle: The tube can get stuffy and summer in UK can be harsh. In fact, the tube stations have signage recommending carrying a bottle of water in summers. Not all the tubes have air conditioning. Therefore, bottle it up. There are free water tanks everywhere. No need to spend money buying mineral water.
3. LONDON MARKETS: London markets totally got my heart. Markets are generally situated area wise. Each market has its own personality. If you want to experience the pulse of the city and not only do the routine touristy things, DO THIS! Allotting anywhere less than 3 hours to any of the markets, is being totally unfair to them. I loved the following markets (in the order of my personal liking):
a. Portobello Market: Nestled in the Notting Hill area, this market is known for its antique shops. I particularly LOVED the traditional English tea crockery. The cups, butter holders, cookie stands are gorgeous and worth a pick. The best part - it is not very expensive. The market also offers great places to eat and hang out. One recommendation is the Hummingbird Cupcakes :D. I suggest going on a Friday or Saturday when the flea market is in full bloom.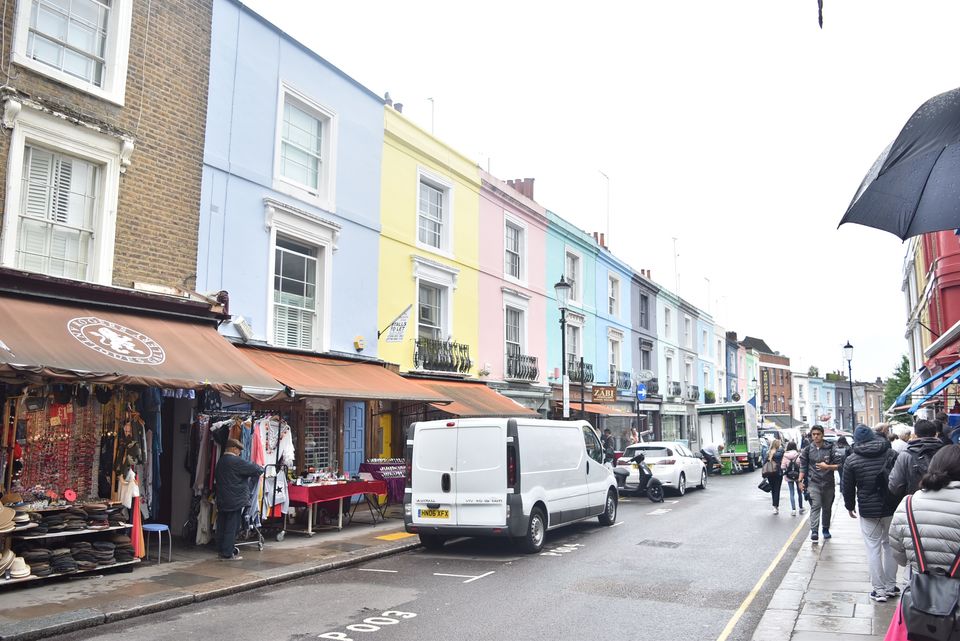 b. Covent Garden: This place is a visual treat. The mere sitting on the wooden benches, day dreaming and listening to a busking performance, is an absolute delight. Do try the Venchi's ice cream and many other shopping and food options.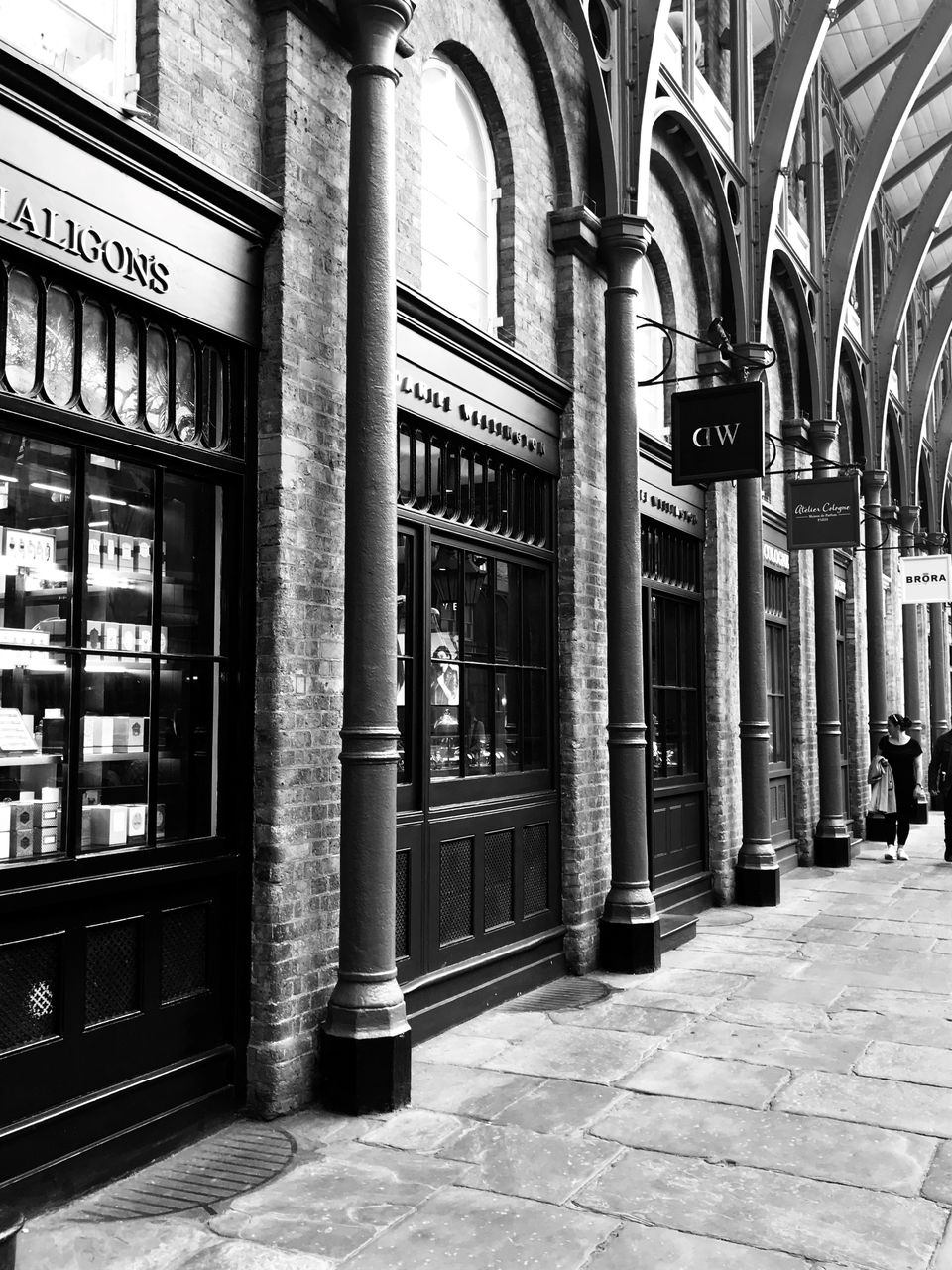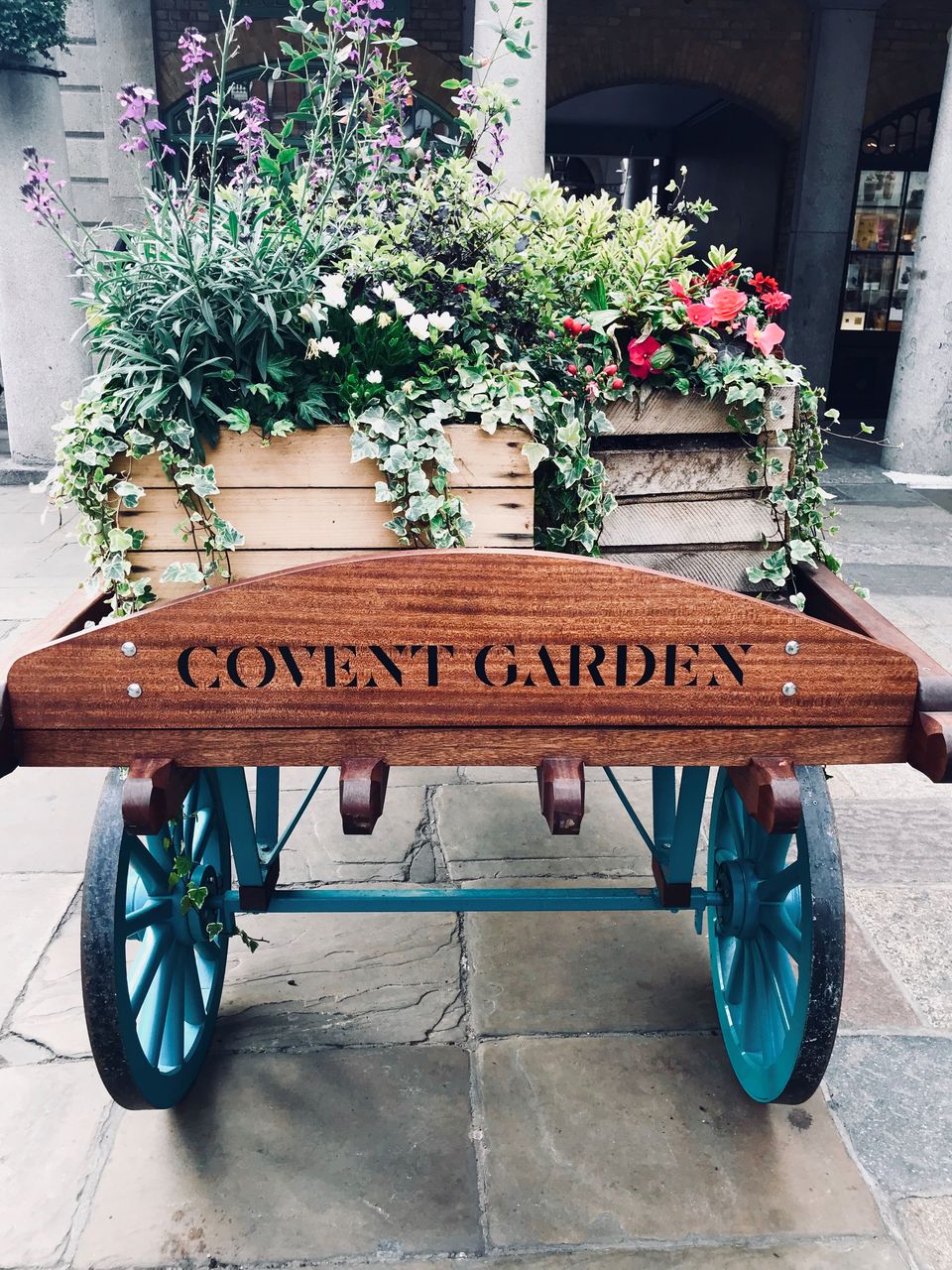 c. Camden Market: This market has more of a hippie and goth feel to it. However, I loved how it was spread out on two sides of a small bridge over water and the Art-sy decor of the buildings. Great food and shopping options. P.S. be careful about your belongings here as the market has a reputation of being notorious.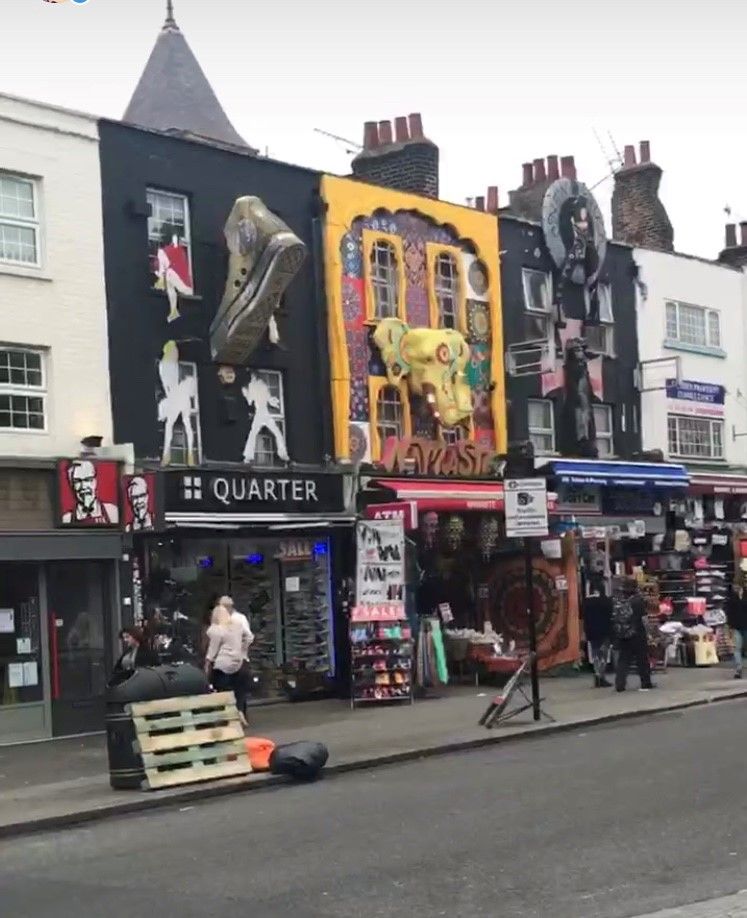 d. Borough Market: Situated bang in the middle of the city, this is a LEGIT food market. The market has a feel of a flea market. If you wish to try different cuisines from around the world, in a very informal setting - DO THIS! It has a section of fresh farm produce as well as various options from around the world.
4. LONDON PARKS: One cannot leave London without enjoying a day out in one of its parks. The open green spaces in a metropolis is RARE and how! Following are a few parks that I LOVED other than the obvious Hyde Park ! (in the order of my personal liking).
Richmond Park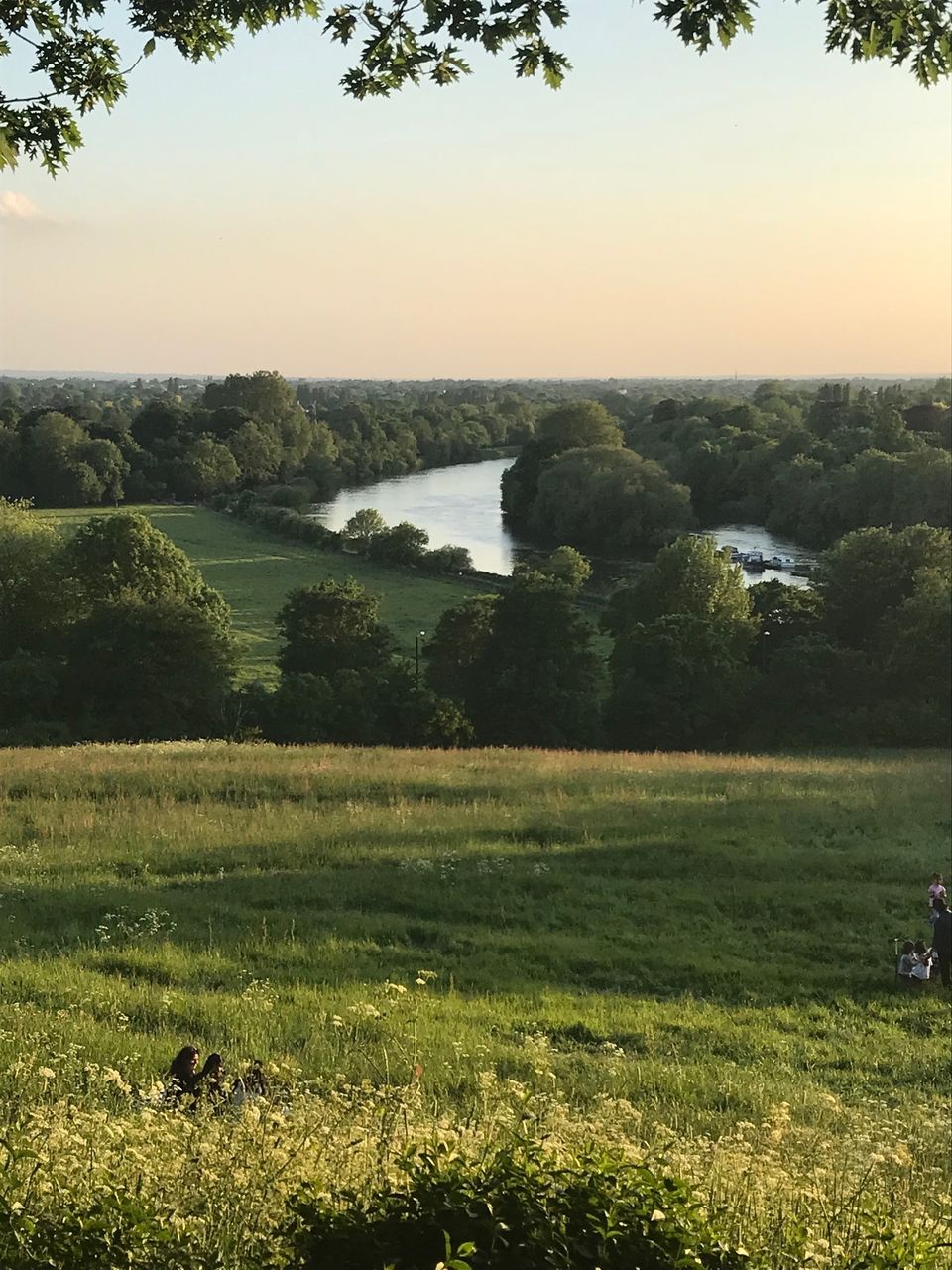 Kensington Gardens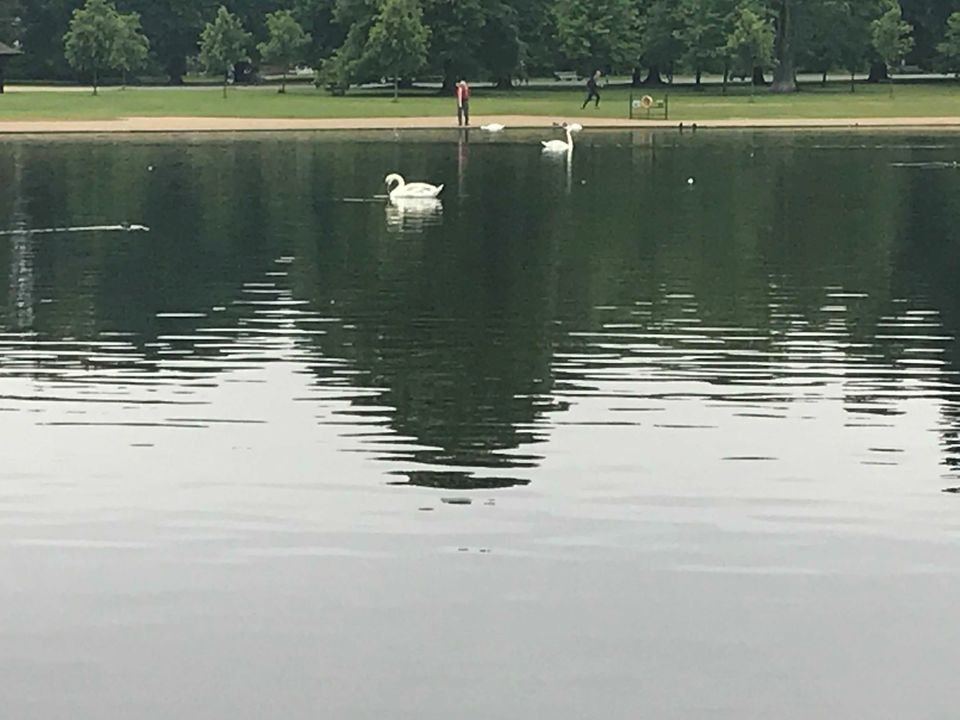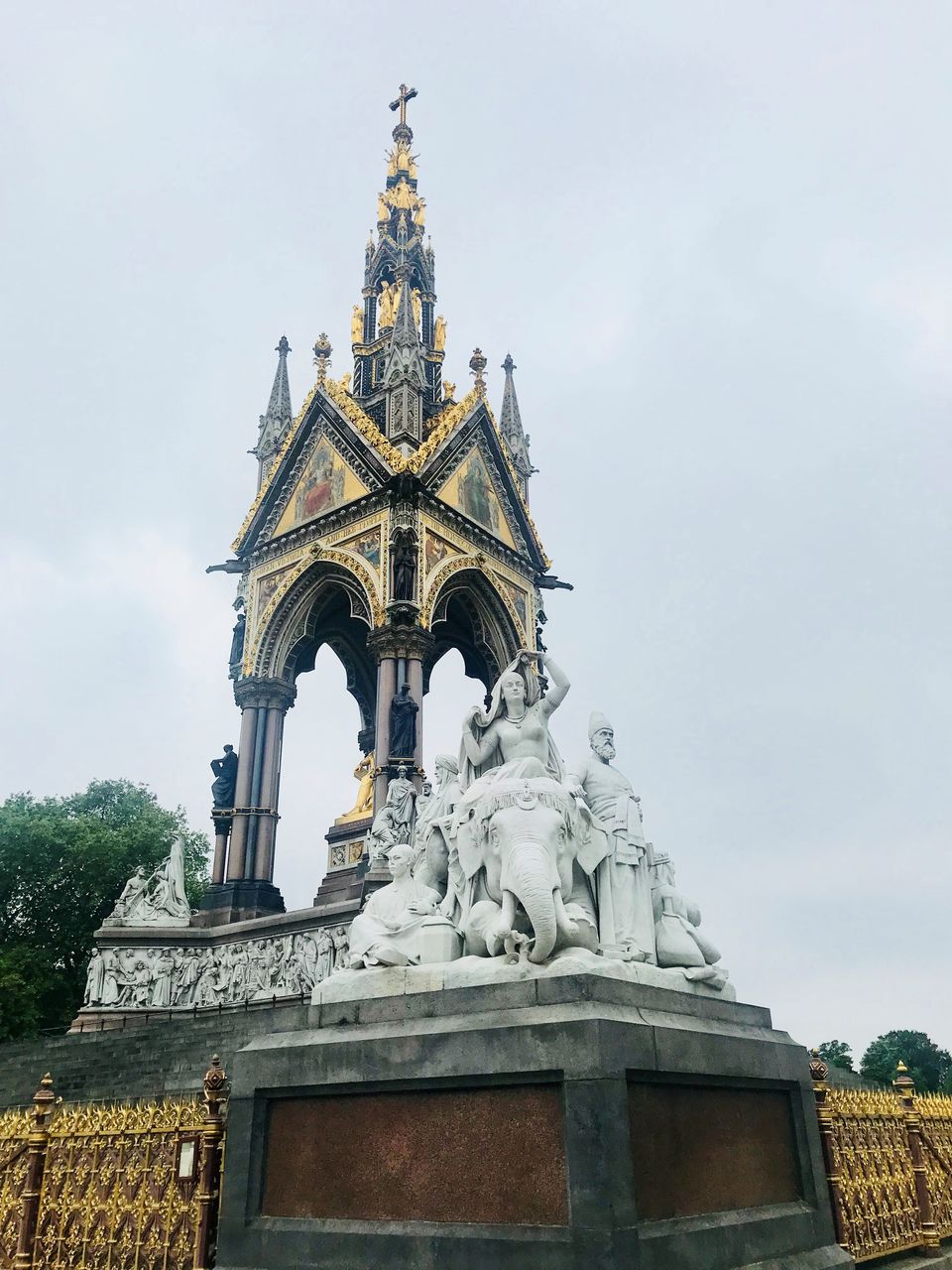 Hampton Palace Park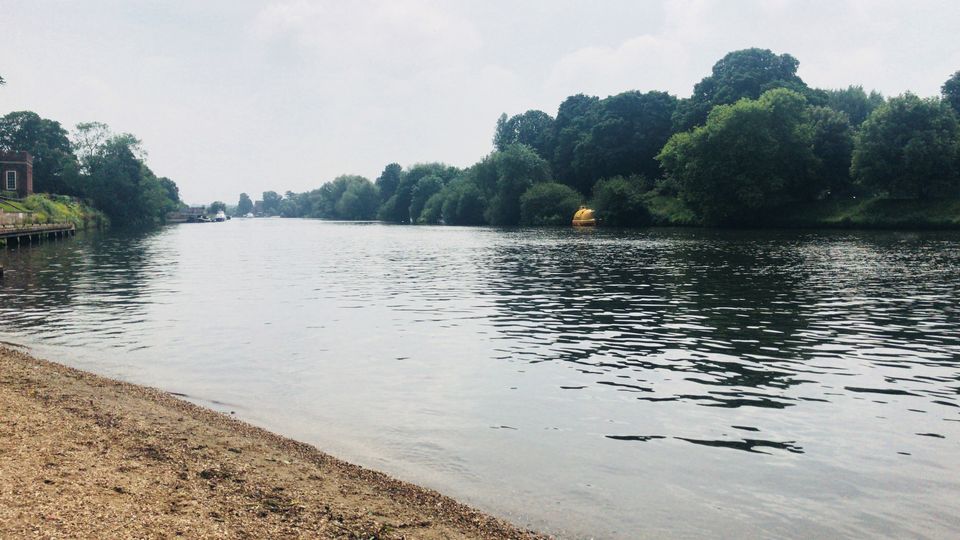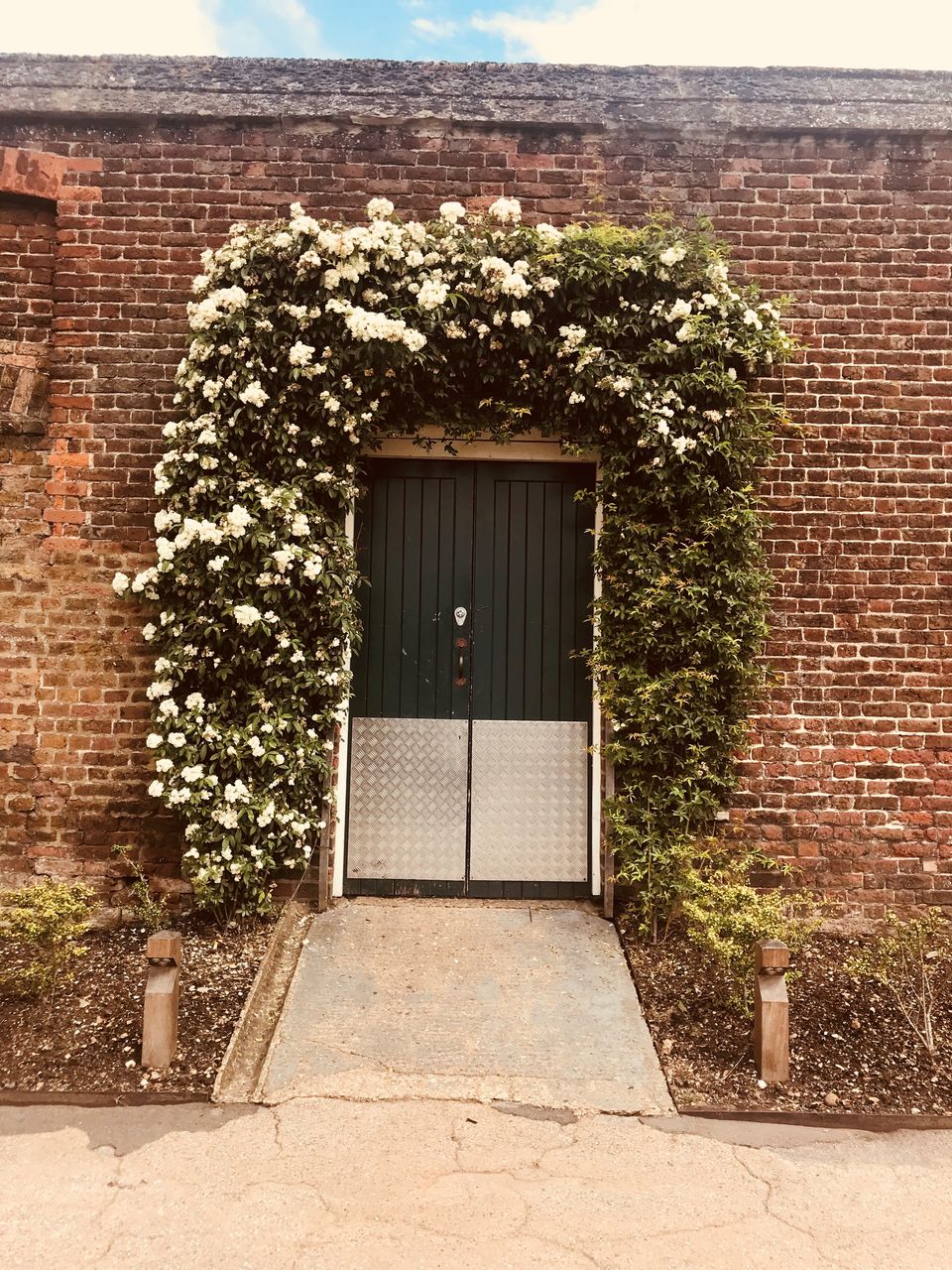 5. TUBE IT When we speak about budget travel in an expensive country, the use of public transport cannot be ruled out. Tubes are London's lifeline. Get an Oyster card and top it up on any tube station with card or cash. So, my first preference would be WALK and then Tube it. Minimize the use of Taxis to absolute need based as not only does it save money but also time.
6. CARRY CASH: I suggest carrying some cash for markets and other day to day needs of under 10 pounds. It is handy and super comfortable picking up a coffee or an ice cream when you are carrying some change.
7. DO ENGLISH PUBS: Pubs are integral to the English culture. I strongly recommend enjoying a drink or a full blown English breakfast at any one of the pubs.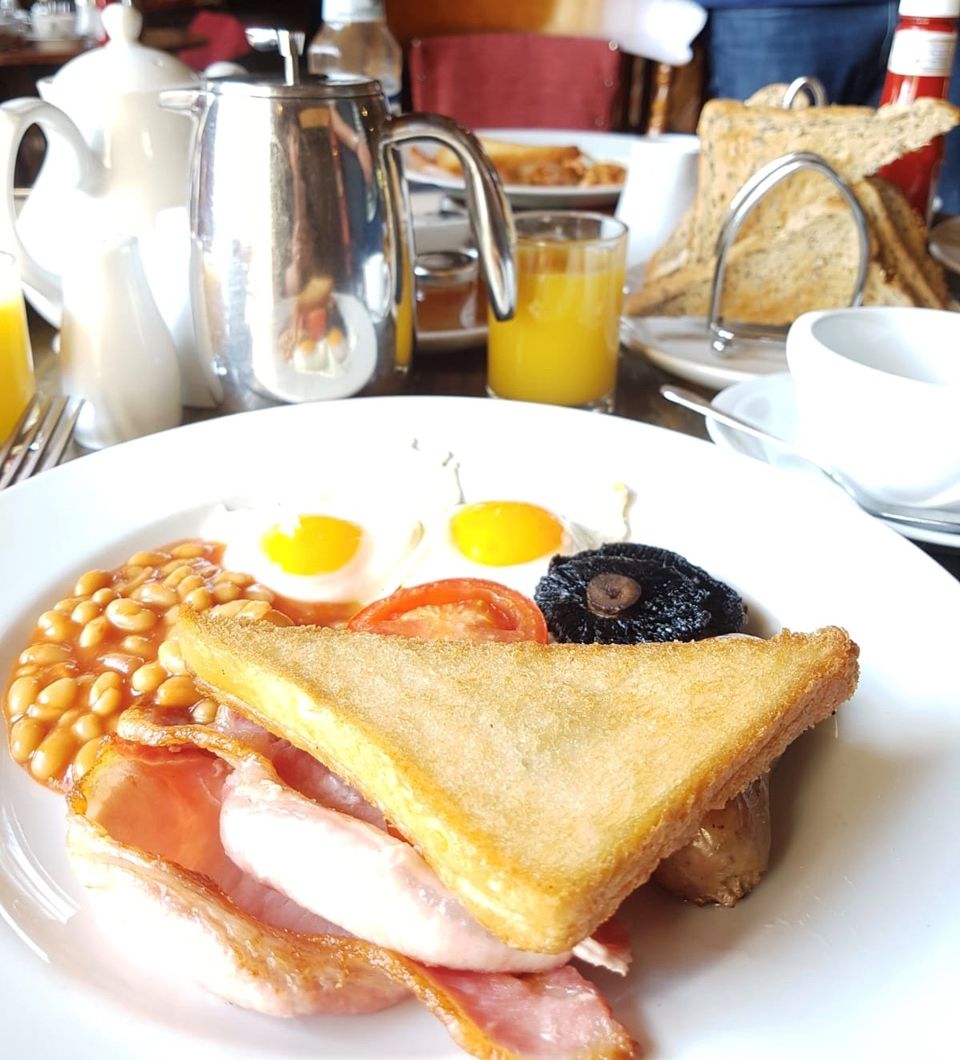 8. ENGLISH TEA TIME: You cannot come back home without experiencing the English tea hours. You can chose Champagne with scones or English tea with scones. I promise you Zero disappointments.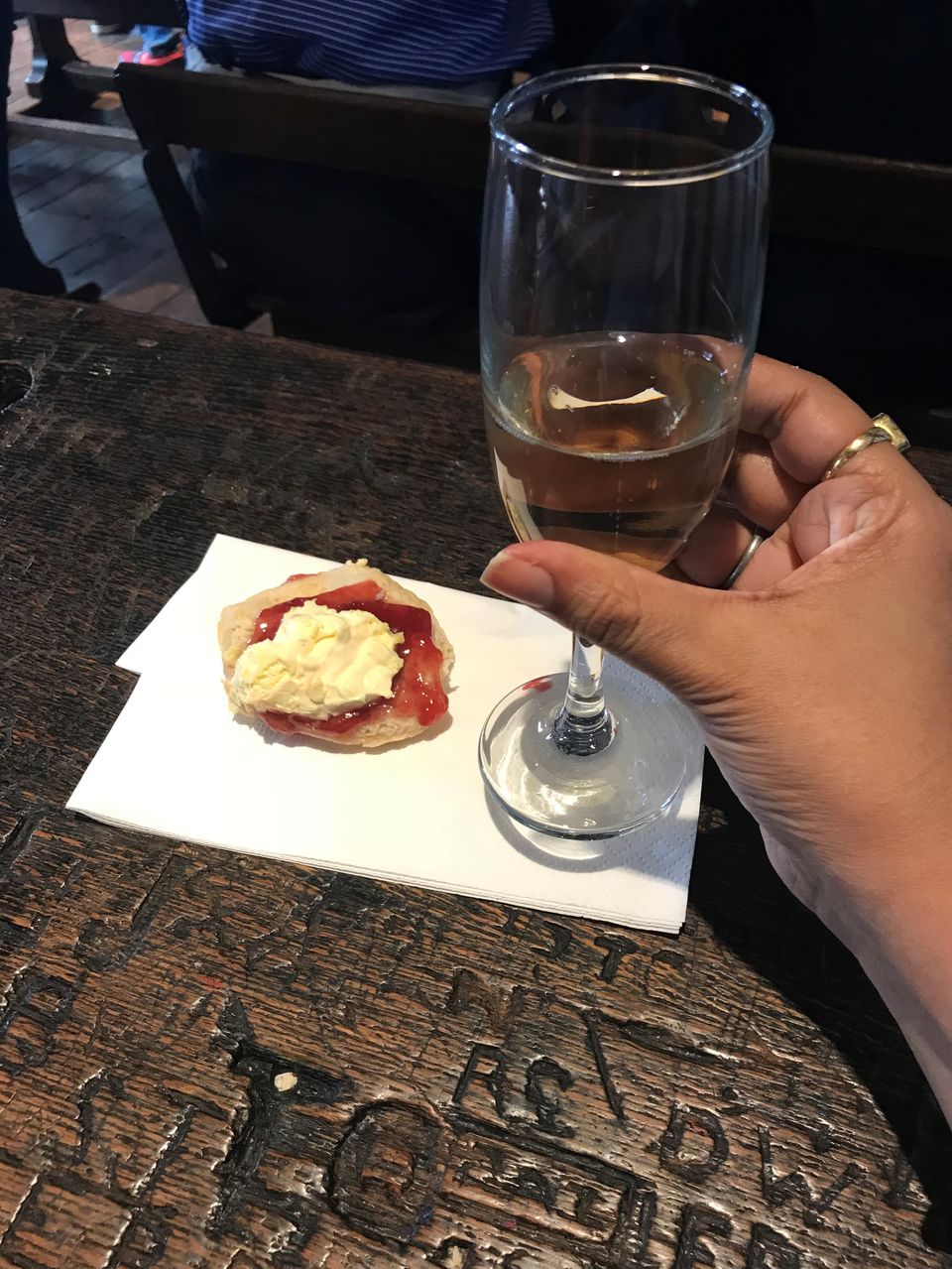 9. FREE WALKING TOURS: These are easily available on the internet. They are voluntary pay walking tours. These tours are not only in London but also other cities in the UK. Outside of London, I tried the one in Cambridge. It was so worth it!
10. SPECIAL ATTRACTIONS: London has SO much to offer. If you have a special interest, I am sure there is something you can find in London which will take your breath away! Some of the options are as under:
a. Cricket lovers: The love for Cricket in India cannot be typed down in words. Pre-book tickets for Oval or Lords and experience a live cricketing event or a tour while on a holiday. My husband and brother watched the England Vs. Pakistan and were super delighted by their experience. They strongly recommend it.
b. History Buffs!: Many of the Museums in London are ABSOLUTELY free. So, paying for a Museum can be avoided, unless of course, it is of personal interest. Following is a non-exhaustive list of Museums that are free:
British Museum;
Natural History;
Victoria and Albert;
Science Museum;
National Gallery
c. Bookworms: London is the place for you. Go and explore the life and world of some of your favorite Authors. In addition to the following which are situated in the city of London, there are options such as Stratford upon Avon and Cotsworlds for exploring the lives of authors such as Shakespeare and Jane Austin, to name a few, The following are suggested:
Shakespeare's Globe Theatre
Charles Dicken's Museum
Sherlock Holmes Museum
Harry Potter tours.
d. Are you a fan of shows such as The Crown or The Tudors or even a general Royal lineage enthusiast? Then Westminster Abbey is for you. While personally I was not very aware of the specific history or the Royal family, therefore, I could not enjoy the place as much. However, it does hold extreme importance and if it appeals to you- do it.
d. Vista points: If you are looking to experience a great view of the city, then try the Sky Gardens which is free or restaurants such as Duck and Waffles which offer brilliant brunch options with a super view.
10. BREATHE We sometimes tend to have such a packed schedule that we forget to do this. I would recommend when in England, live like the English- Take it easy! When you sit or experience something, soak it in. I recommend switching off all devices while experiencing a day in the park- try a book :). Take a walk around Oxford Street, Piccadilly Circus, London Fire Monument or stroll along the banks of lovely Thames.
I am sure, you will fall in love with this city, as did I!