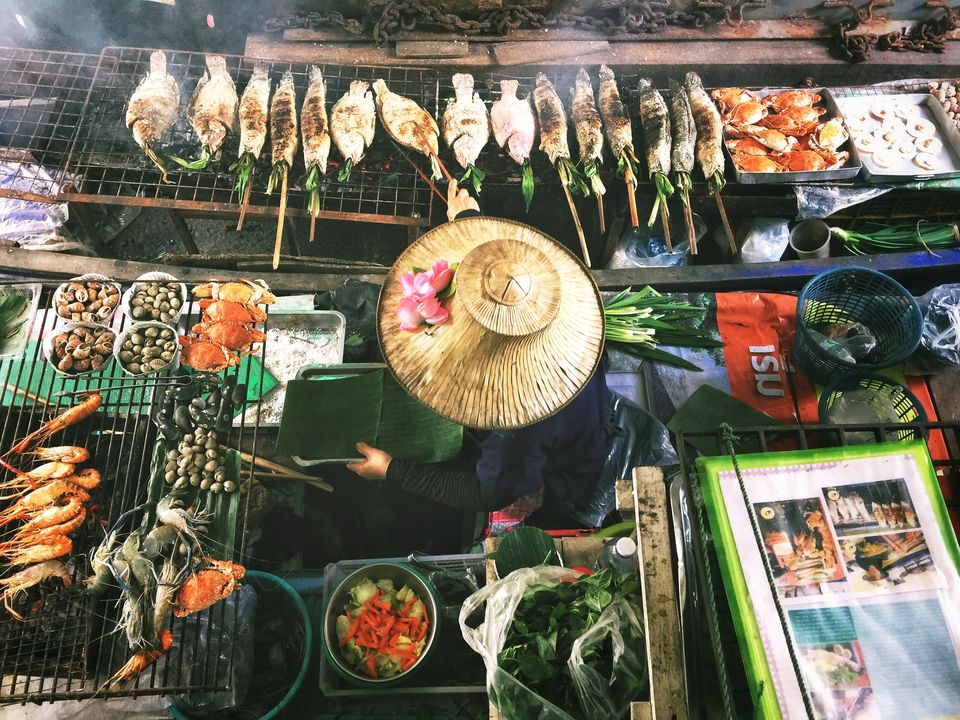 I'm a foodie and not shy about it. I often choose a destination around the dishes I need to try. I'm not ashamed to say that a considerable amount of research goes into food-walks I incorporate as a part of my itinerary while planning a trip.
But lately because of the pandemic, I haven't had the liberty to book a trip based on my appetite for a destination's local cuisine. With travel regulations that are as moody as the wind keeping me from feeding my wanderlust, I've found a coping mechanism - a selection of shows on Netflix that are the perfect mix of rustic and gourmet all 'wrapped in one'!
Here are my top picks that will feed every craving for travel and food:
1. Somebody Feed Phil
Hosted by Philip Rosenthal from the "Everybody Loves Raymond" fame, this show covers all palates. It's a whimsical mix of humour, incredible destinations, walks through hidden routes and a deep dive into street food and restaurant culture. What's more, Phil makes your tummy feel good with a sweet conclusion featuring his parents. Each episode is topped with jokes from Phil's father about the episode's culinary explorations. This show runs across a few tasty seasons and brings the best of the flavours to your home!
Watch the trailer:
2. Street Food Asia
If you savour street food and wouldn't mind traveling to the alleys of Asia for it, this show is for you! It's a showcase of famous street hawkers who bring traditional dishes to the forefront through their simple yet wholesome stories for survival. These critically acclaimed street food veterans turned chefs have brought laurels to their country's cuisine after being discovered by renowned food critics and even winning Michelin stars. There's a Latin American version too which turns up the heat with its vibrant showcase of spicy dishes loved across the continent by everyone with a taste for the zesty. Dig in for a drool-worthy treat.
Watch the trailer:
3. Salt, Fat, Acid, Heat
Believed to be the main four elements that can make or break a dish, American chef Samin Nosrat travels to quaint villages and unknown towns. Each episode is dedicated to one of the four elements which result in a unique gastronomic fare for all your senses. She brings the beauty of fat in cooking from the little towns of Tuscany. Salt is the 'main course' on her episode filmed with home chefs in Japan. Acid is brilliantly captured as Samin travels across Yucatan, to uncover the flavours the Mayans relished. And finally heat concludes the series with a mouth-watering end in California.
Watch the trailer:
4. Restaurants on the Edge
Spread across two seasons, this show combines most things avid travellers love about a destination - culture, cuisine and its people. Discover global cuisine through this show, whose premise is helping restaurateurs who own failing restaurants at unique locations. The entire show offers so much to learn about every destination, from Slovenia to Hawaii. Servings of decor makeovers make it all the more exciting as the interiors of restaurants are transformed into getaways that feature the country's culture.
Watch the trailer:
5. Chef's Table
If you enjoy gourmet dishes and learning about how chefs are breaking barriers with their twists on traditional dishes, this show is for you! Take a tour across countries as acclaimed chefs showcase the dishes that made their careers and won them recognition from the toughest food critics. The show has several series that you can take a bite of as you savour each episode.
Watch the trailer:
Whether you enjoy sipping on the finest wine in France or picking olives in Tuscany, this list of shows prove that there's a show for every craving. And while we can't freely travel to these locations just as yet, it makes for a great way to discover hidden gems that must feature in your future travel plans.
bon appétit.
Follow Tripoto on Telegram to get early access to top travel stories every day.
Share your stories on Tripoto's Clubhouse channel!