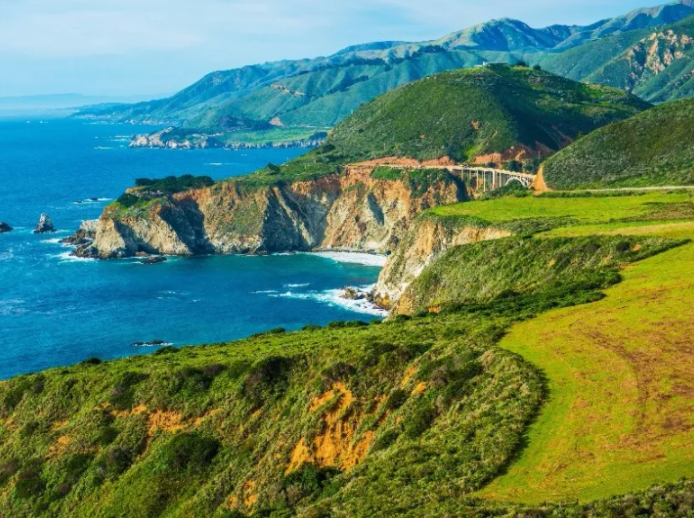 The western United States offers a multitude of amazing road trips, but these are surely the most spectacular of all.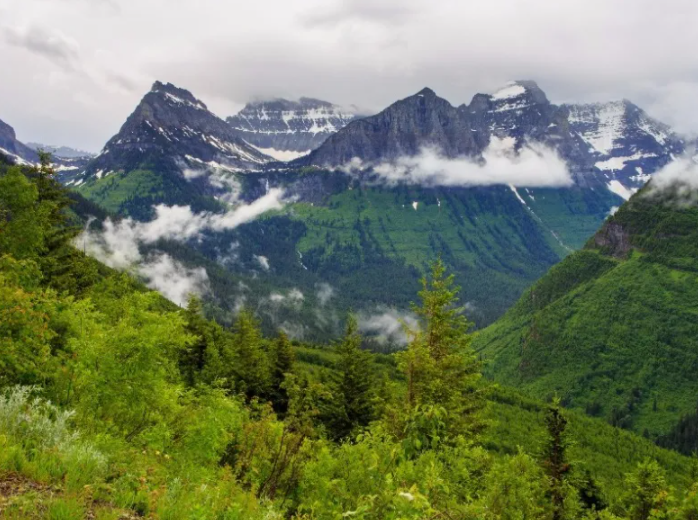 Going To The Sun Road is a jaw-droppingly beautiful 50-mile highway that divides Glacier National Park east and west, spanning the width of the park and crossing the Continental Divide. Frequently named one of the best, if not the very best, scenic drives in the U.S., you'll not only see brilliantly-hued glacial lakes, cedar forests and waterfalls, but lots of wildlife. Mountain goats and bighorn sheep often hang out at Logan Pass, soaking up the sunshine right along the roadway. While you're in this region, you might as well as add on the 67-mile stretch of US Highway 212 that traverses through both Wyoming and Montana – it's the highest elevation highway in the Northern Rockies, and another one of America's most dazzling drives. This one is bound to make your heart pound, and some feel that it requires nerves of steel to get through portions of it. The byway crests at nearly 11,000 feet in elevation, at the aptly named viewpoint, Top of the World. There you'll enjoy magnificent views of the Absaroka and Beartooth Mountains, open high alpine plateaus dotted with nearly endless glacial lakes, forested valleys, waterfalls and a ton of wildlife, including moose, bighorn sheep, Rocky Mountain goats, mountain lions and bobcats.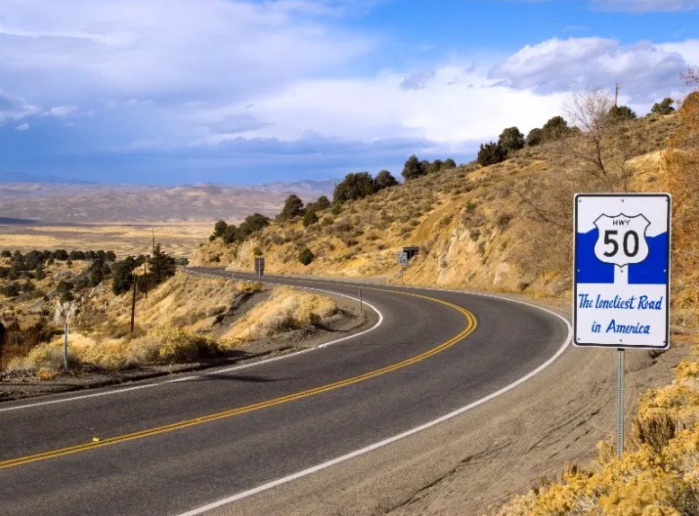 This section of US Highway 50 was given its name for somewhat obvious reasons – it passes through a primarily barren uninhabited, extremely remote area of Nevada. At the same time, it offers that fabulous freedom of the open road feeling along with a number of interesting distractions. The highway follows the Pony Express route, skirting mining camps and going over juniper and pine forest-covered mountain ranges. When it comes to places to take a break to enjoy a bite to eat or fuel up, you won't have to worry as there are plenty along the way.
One of the must-experience highlights here is Great Basin National Park, one of the least-visited and most remote national parks in the country, with hiking trails to pristine mountain lakes and ancient pine forests where you can walk for hours without seeing another soul. Its isolation and desert air also means you can enjoy some of the darkest night skies in the continental U.S, with meteors, millions of stars and five planets all coming into view.