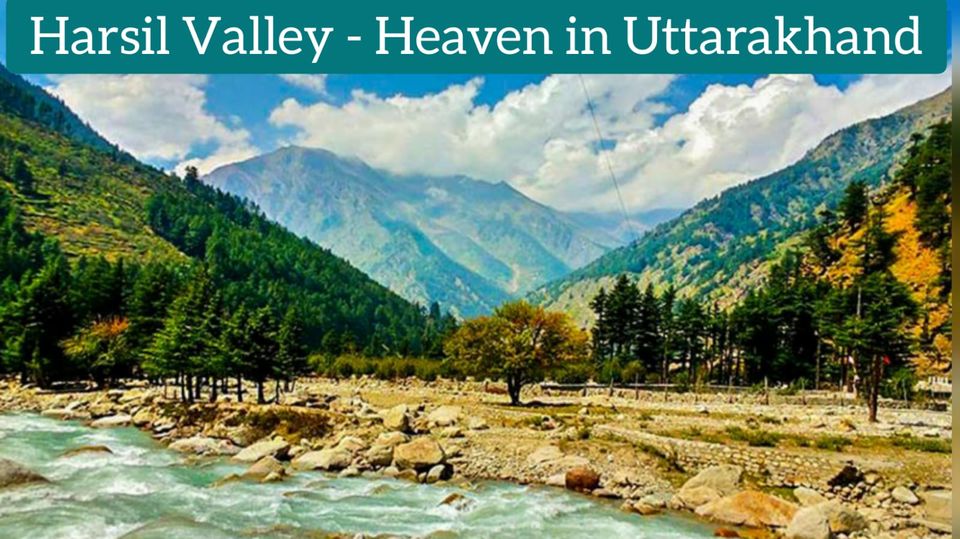 About Harsil: Seated on the bank of River Bhagirathi, Harsil is one of the hidden gems of Uttarakhand. This beautiful village in the Garhwal Himalayas is situated at an altitude of 2620 m and is part of the equally gorgeous Uttarkashi District. Harsil is a nature lover's paradise and is ideal for those seeking some adventure in the mighty Garhwal Himalayas. The village is also a dream location for those who love trekking, biking, and other adventure activities.
Best Time to Visit Harsil: Summer is considered as the ideal season to visit Harsil. During this time the weather is moderate and the beauty of the town remains at its peak. However, the village always remains in danger of landslides during monsoon. The winters experienced here are a bit cold and are perfect for adventure lovers seeking to get some adrenaline rush.
.
.
Popular Tourists Attaractions and Things To Do in & arround Harsil:
DHARALI
Located at a distance of 6 km from the Harsil, Dharali is known for its apple orchards. The place is situated on the bank of the River Ganga which is surrounded by pine trees. The Shiva Temple in the village is the chief attraction there.
.
KEDAR TAL
Surrounded by Thalay Sagar, Bhrigupanth, Jogin 1, Jogin 2, and other Himalayan peaks, Kedar Tal is situated at an elevation of 4750 m. It is one of the highest lakes in Uttarakhand and attracts a number of tourists. Moreover, the place also offers trekking for adventure enthusiasts.
.
.
GANGOTRI GLACIER
Another trek for adventure lovers, Gangotri Glacier is located at a distance of 47.8 km from Harsil. One can also visit the Gangotri temple which is just 29 km from this place. The place offers 28 km long trek for trek lovers..
.
.
.
All the information related to Harsil you will get in the video. So do watch the video till the end.
..
SUBSCRIBE & like the video.
.
.
I will see you in the next video. Till then take care bye and happy travelling.