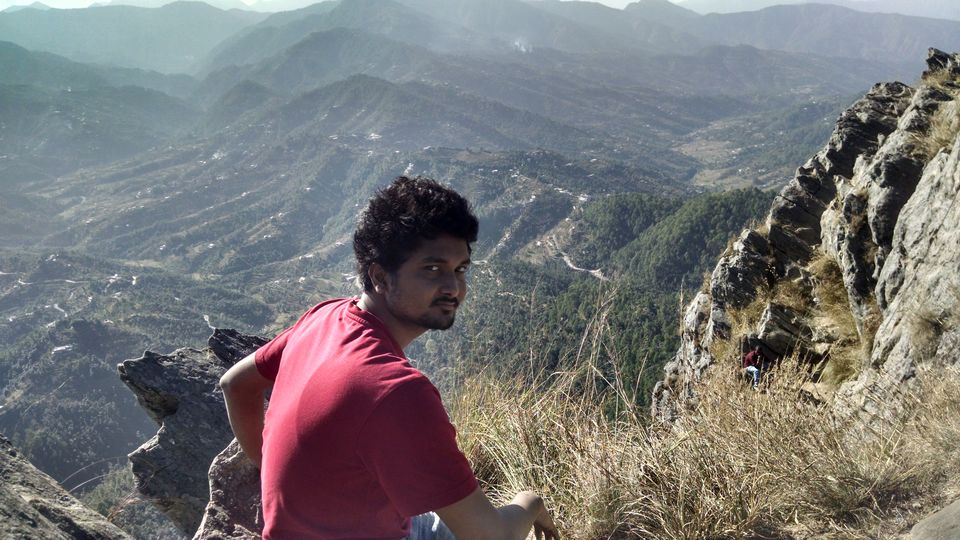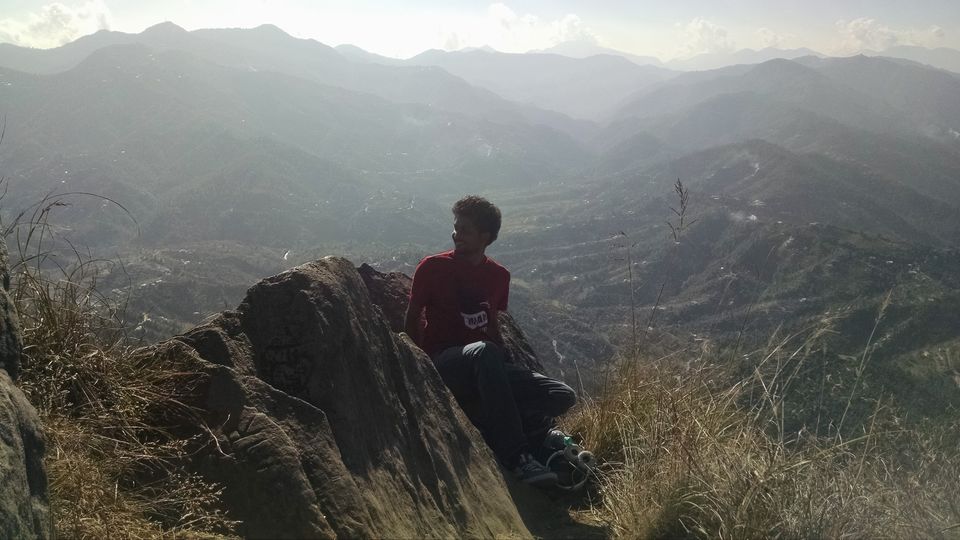 Altitude: ~2,171 Mts.
How to reach:
By Air: Pantnagar, about 100 KM away is the nearest airport from Mukteshwar. Pre-paid taxis can be booked easily till Mukteshwar.
By Train: Kathgodam is the nearest railway station to Mukteshwar which is located at a distance of 73 km from the hilltop. Taxis available from this railhead to Mukteshwar, promise a comfortable journey to the tourists. Kathgodam through the rail network is connected to the major cities of the country.
By Road: Mukteshwar is well connected by motorable roads from Kumaon cities as well as from major points of North India. Buses ply regularly from Anand Vihar, ISBT, New Delhi.
* * *
Day 1
I visited Mukteshwar on 8th November, 2014, as part of my first office trip. Fresh out of college, I was working in Convergys, Gurgaon at the time. Little did I know that the learning I'd get & the memories I'd make, would be imbibed in my heart forever.
The guilt of not joining the earlier trip to Chakrata, was weighing on my shoulders. Like the last one, this trip was also organized by our technical lead, Mr Saurabh Khurana. If someone is actually wanderlust, then its him.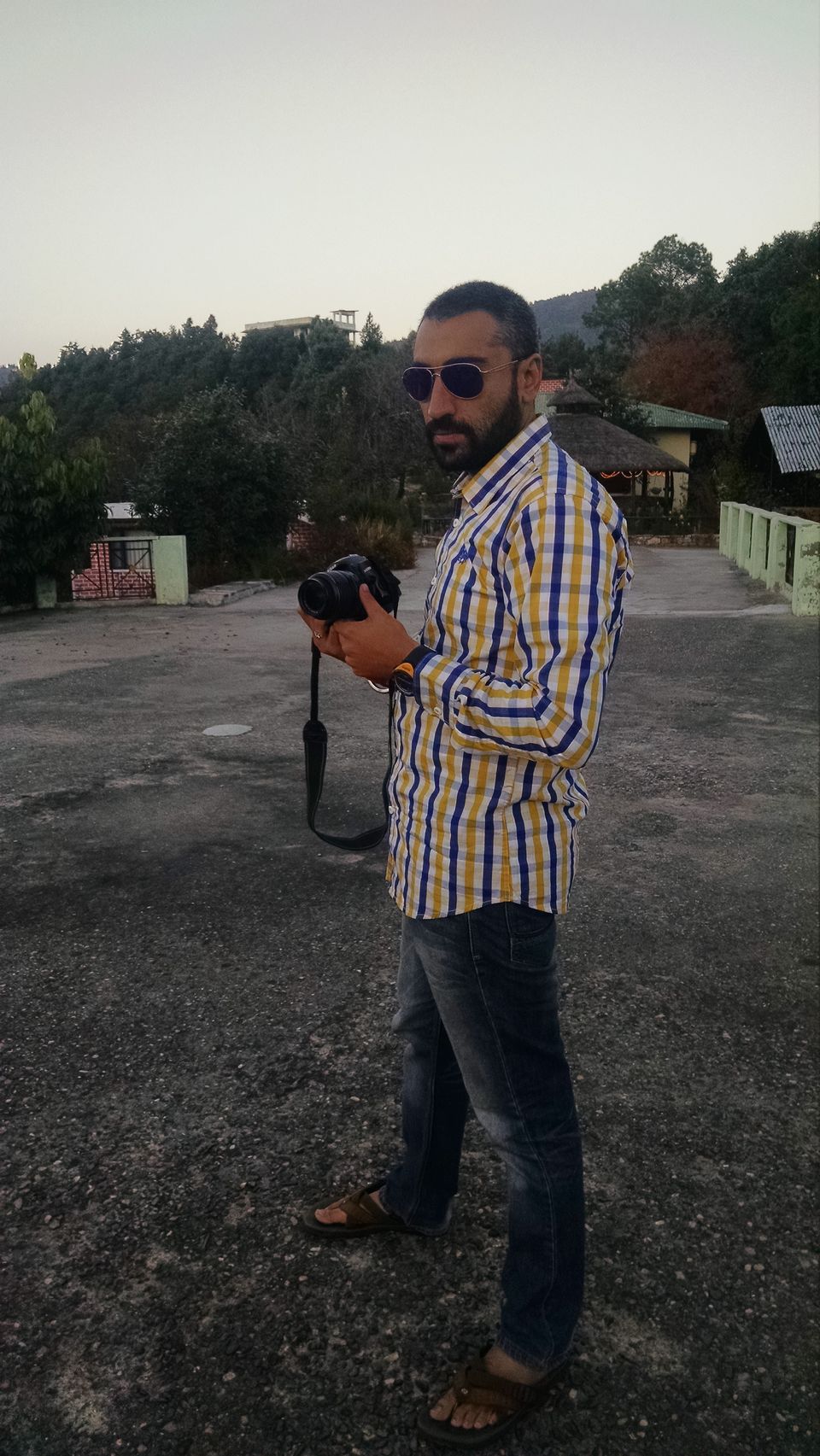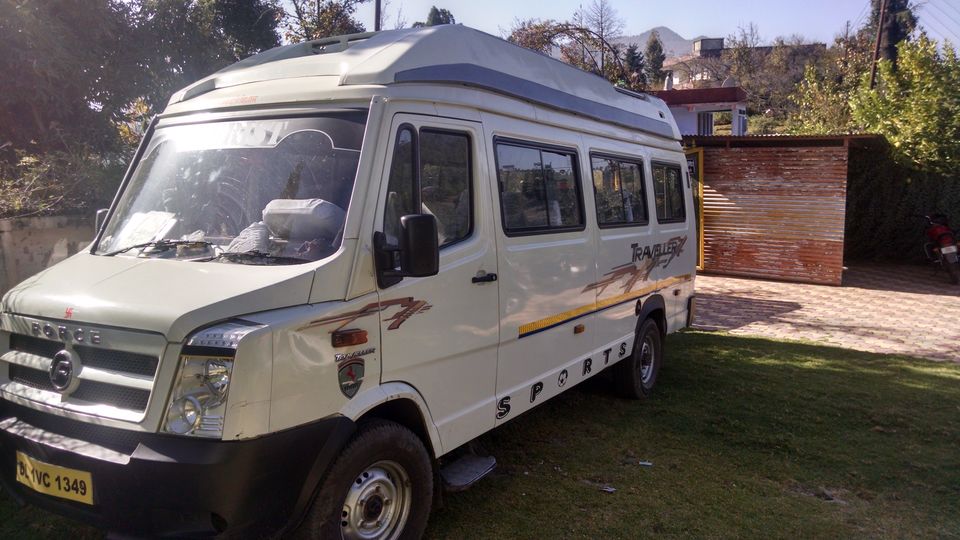 Since all of us worked night shifts at the time, we embarked our journey in the wee hours from Unitech Cyber Park, Sec 39, Gurgaon. Google Maps estimated a ride time of 8-9 hours from Gurgaon, however we reached in about 10 hours. But that's only logical as one breaks down the journey in two halves, separated by Lunch.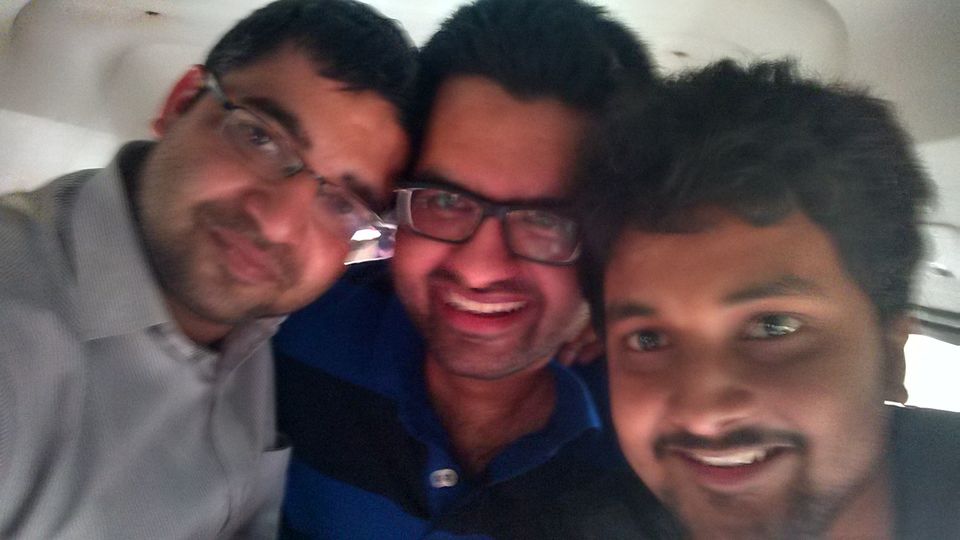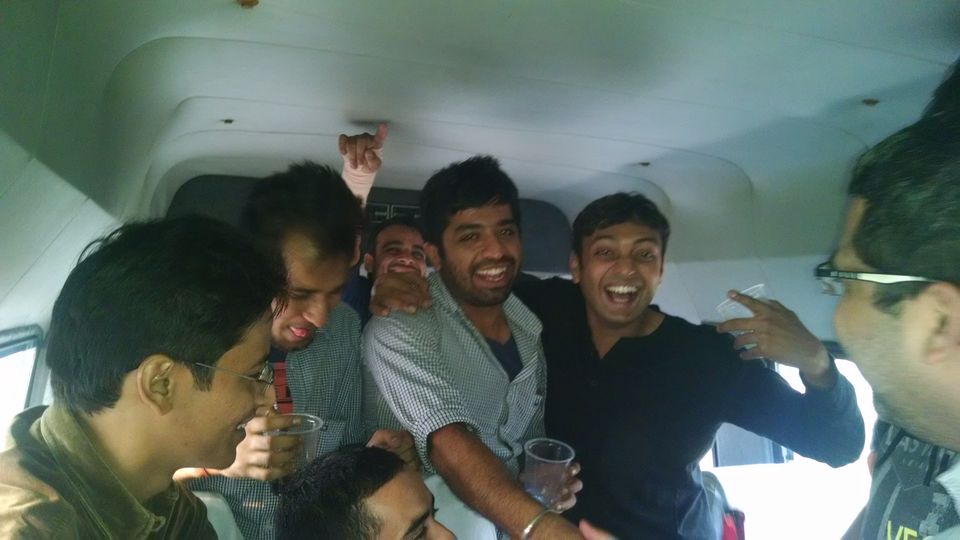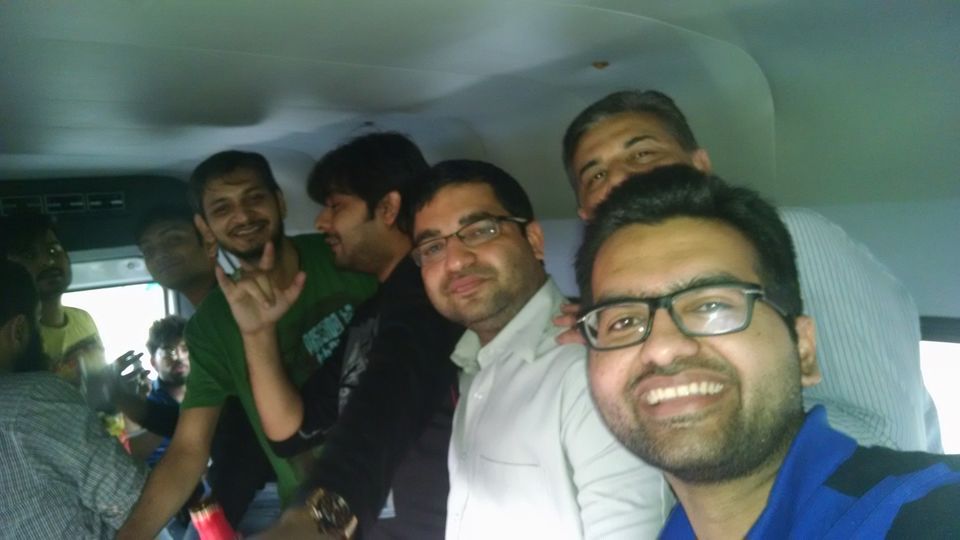 We reached around 4 PM and quickly dispersed to explore the area around the cottage.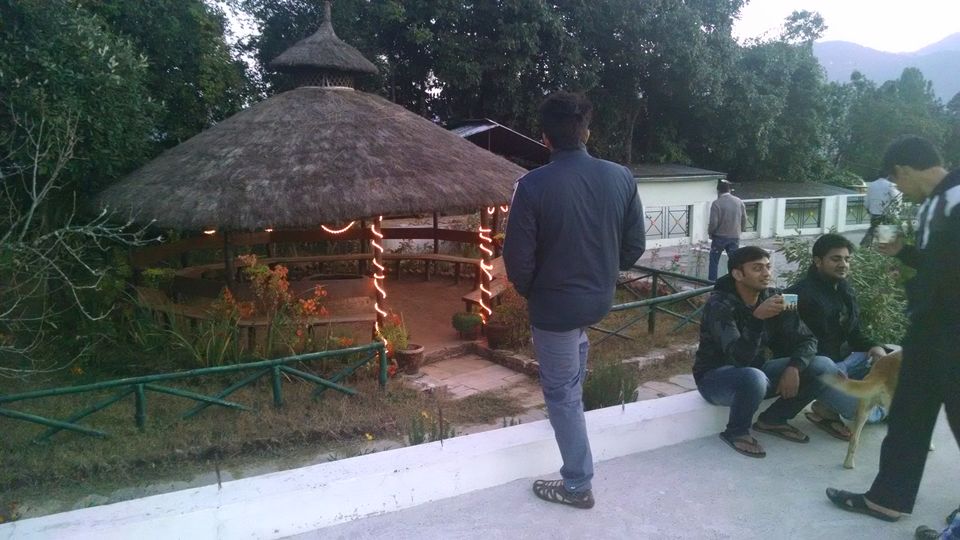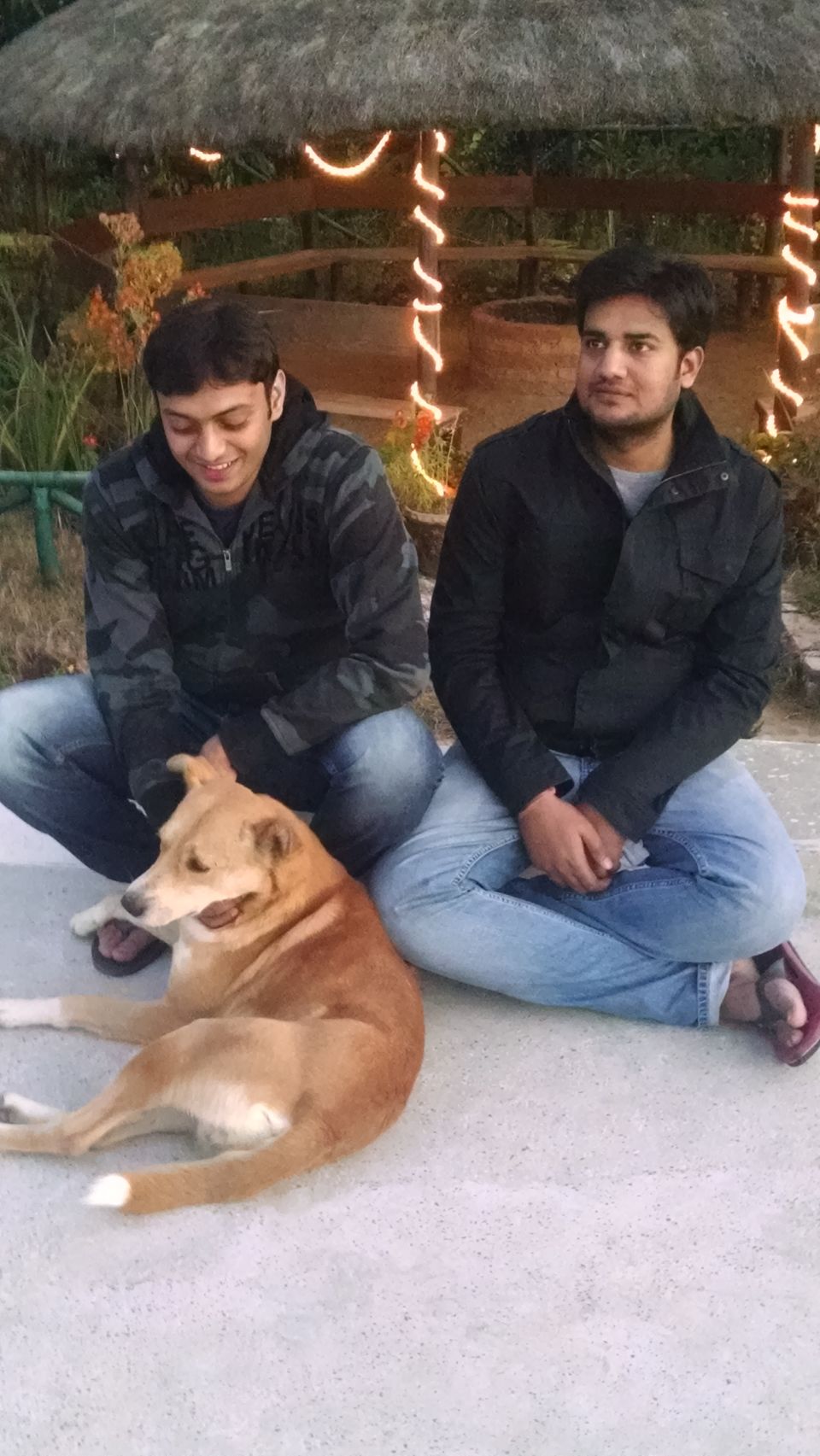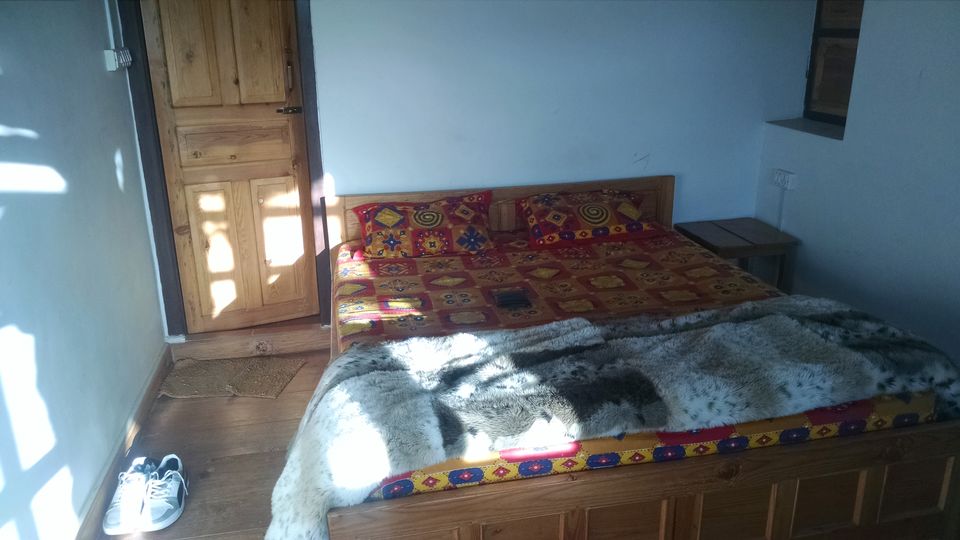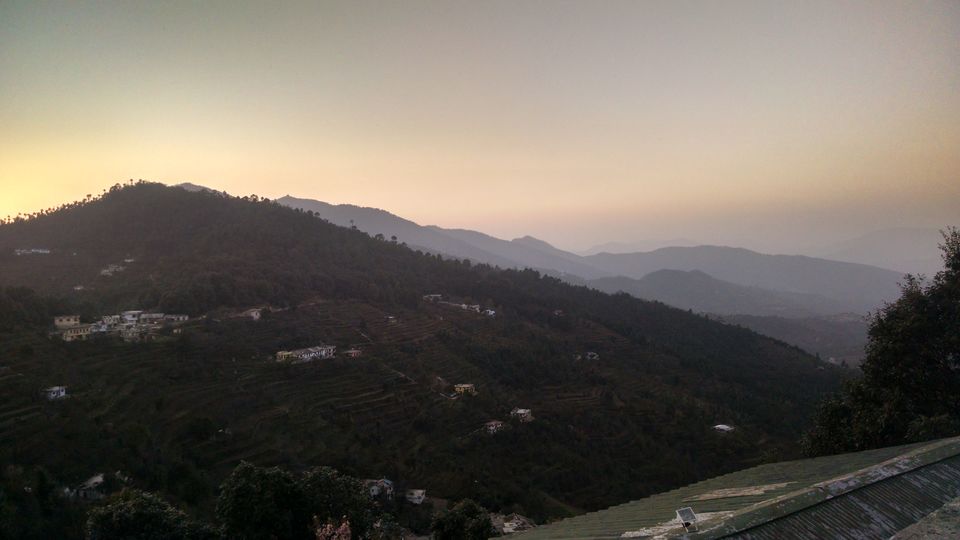 A bonfire was planned at night. We absorbed the glorious mountain view from the rooftop until the sun set. & as the sun went down, party mood kicked in.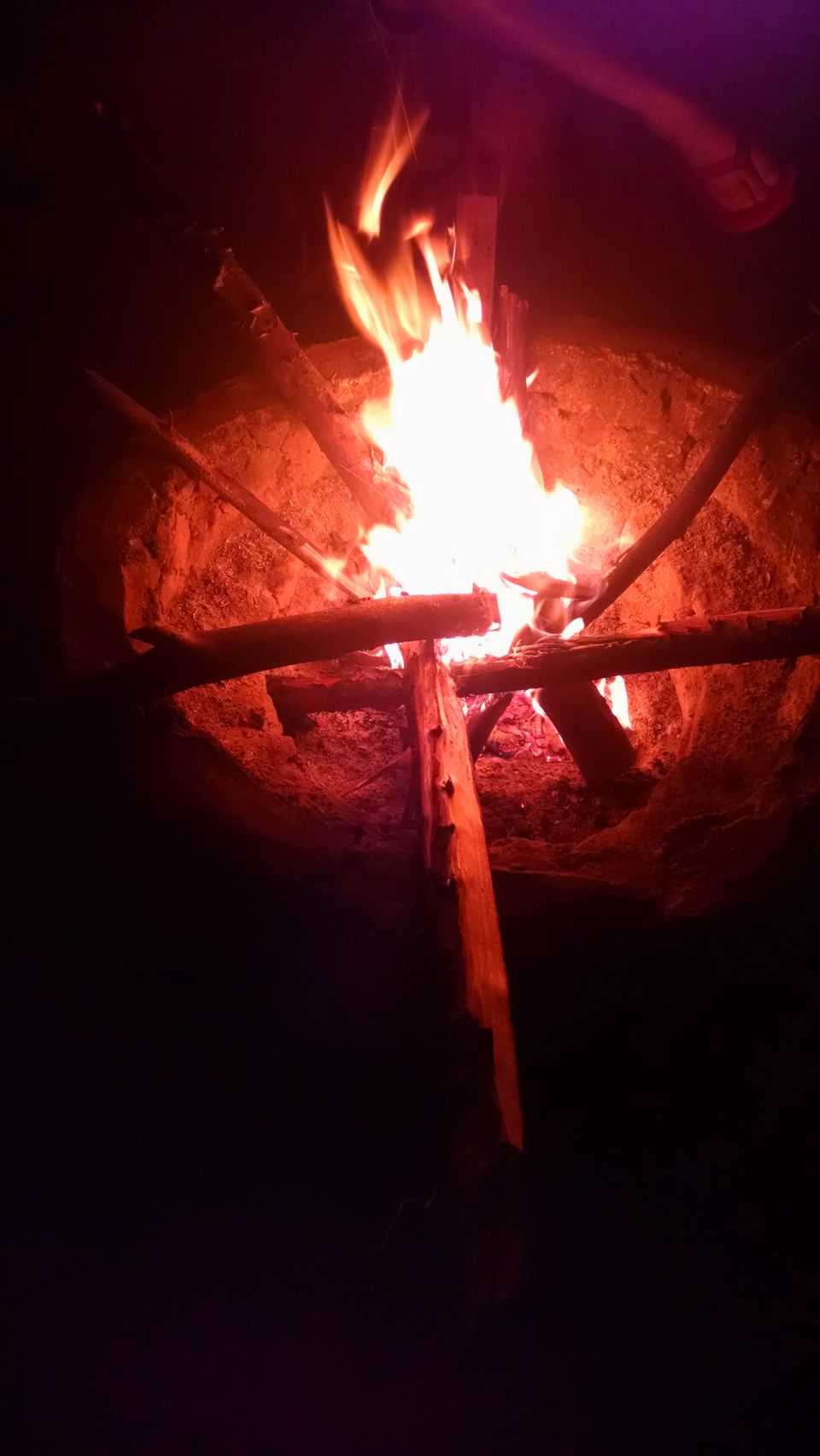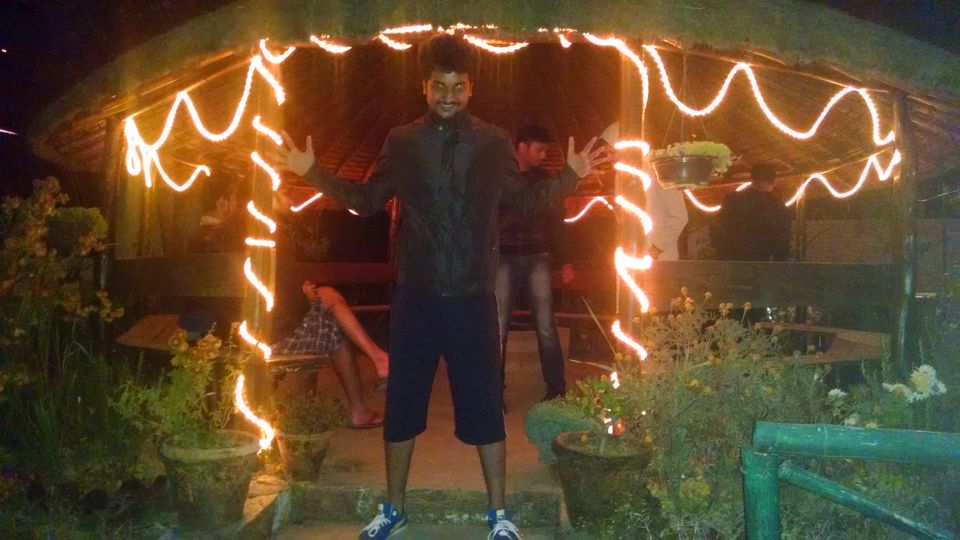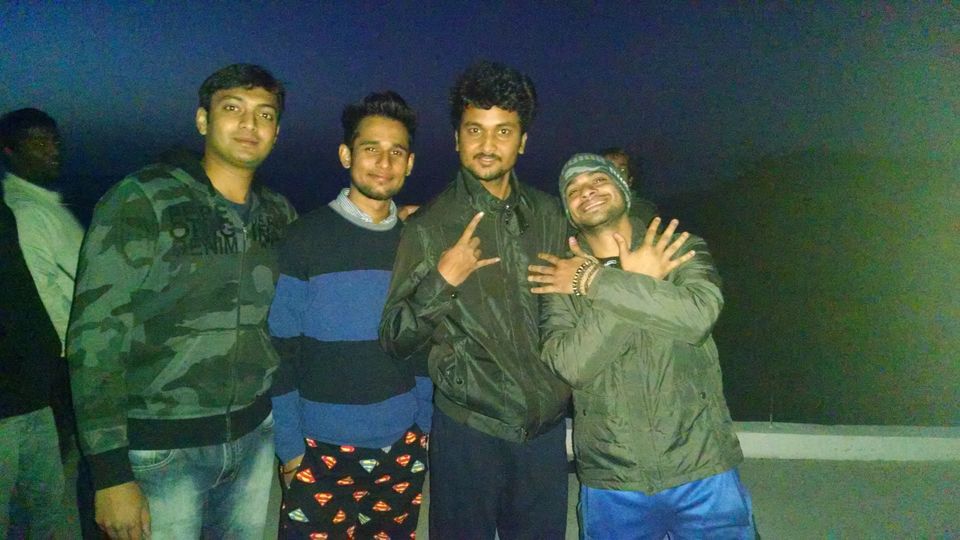 Drained from the journey and the bonfire party, we crashed around 1 am. An adventurous day lay ahead of us & it was time we stretched our backs for the first time in 20 hours.
Day 2
The morning after.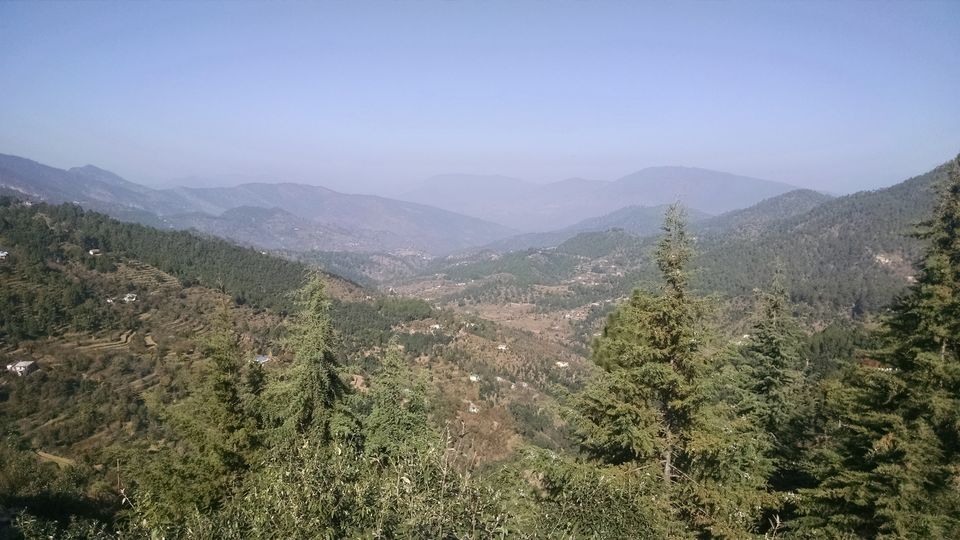 A rock climbing/rappelling activity was planned for today. A short hike would lead us up to the spot where the adventure activities were organized. One can also opt to reach here via road. It'd take about an hour or slightly less, driving.
But under the leadership of Saurabh Sir, everyone had to take the path less traveled by, i.e, a trek. The starting point was about 200-300 meters from our cottage. We walked on the road, none alone though. Each with someone with whom they were in sync'. Blaring songs on "house of marley" speakers (Amazing sound!!), we reached the trail.
This was the second trek of my life. I didn't even know the meaning of "trek" when I completed my first one (story for another time)! You'd probably laugh calling a 3 hour nature/forest walk hardly a trek, but it is what it is. Duration can be 3 hours or 3 days, to each their own. It dawned on me in the lap of the hills, perhaps I should do this more often. As I write all of this in the past tense, I've covered a few easy-moderate treks by now, but I can't point to a single event from my past & say "Yes, I decided then I love the mountains, I love trekking". Its a feeling, which grew over time & I've so much to cover still. Still in an embryonic stage in this trekking domain.

The initial climb was steep. However, it evened out a bit after around 30 minutes or so.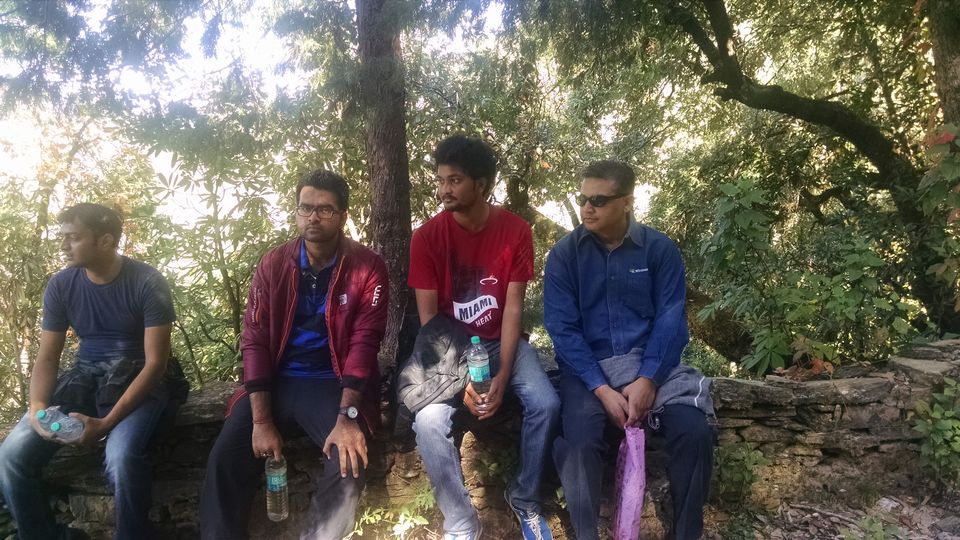 No matter how small the length of the trek is, never wear sneakers for the same! A painful lesson learnt back in the day, I know better now. Leveled up to Salomon GTX series for hiking now.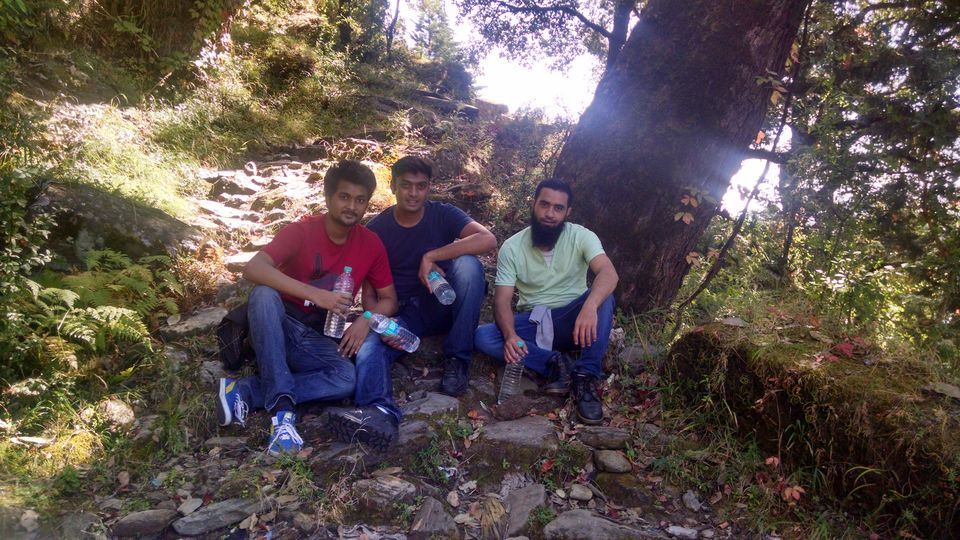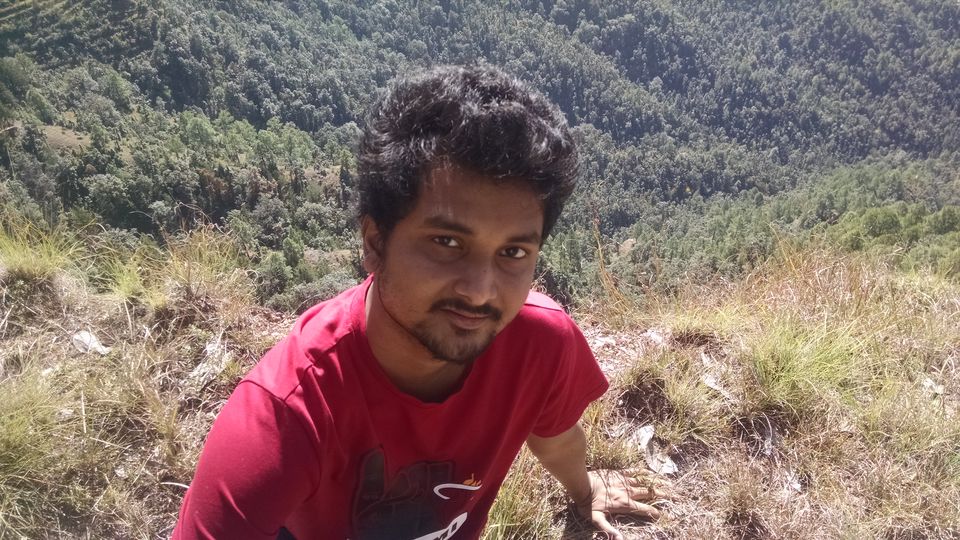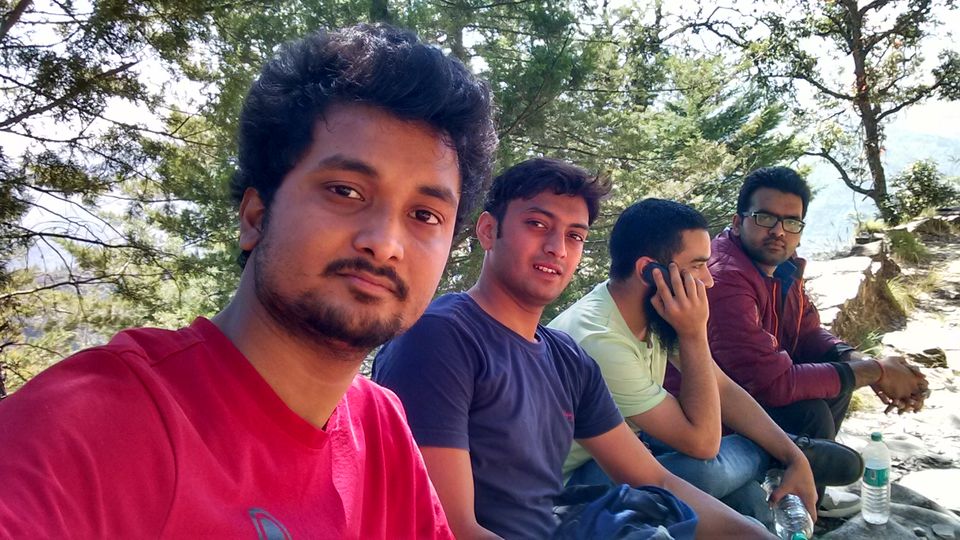 Reached Mukteshwar
Panting and sweating we reached the summit. The milestone confirmed this place would be the heart of Mukteshwar.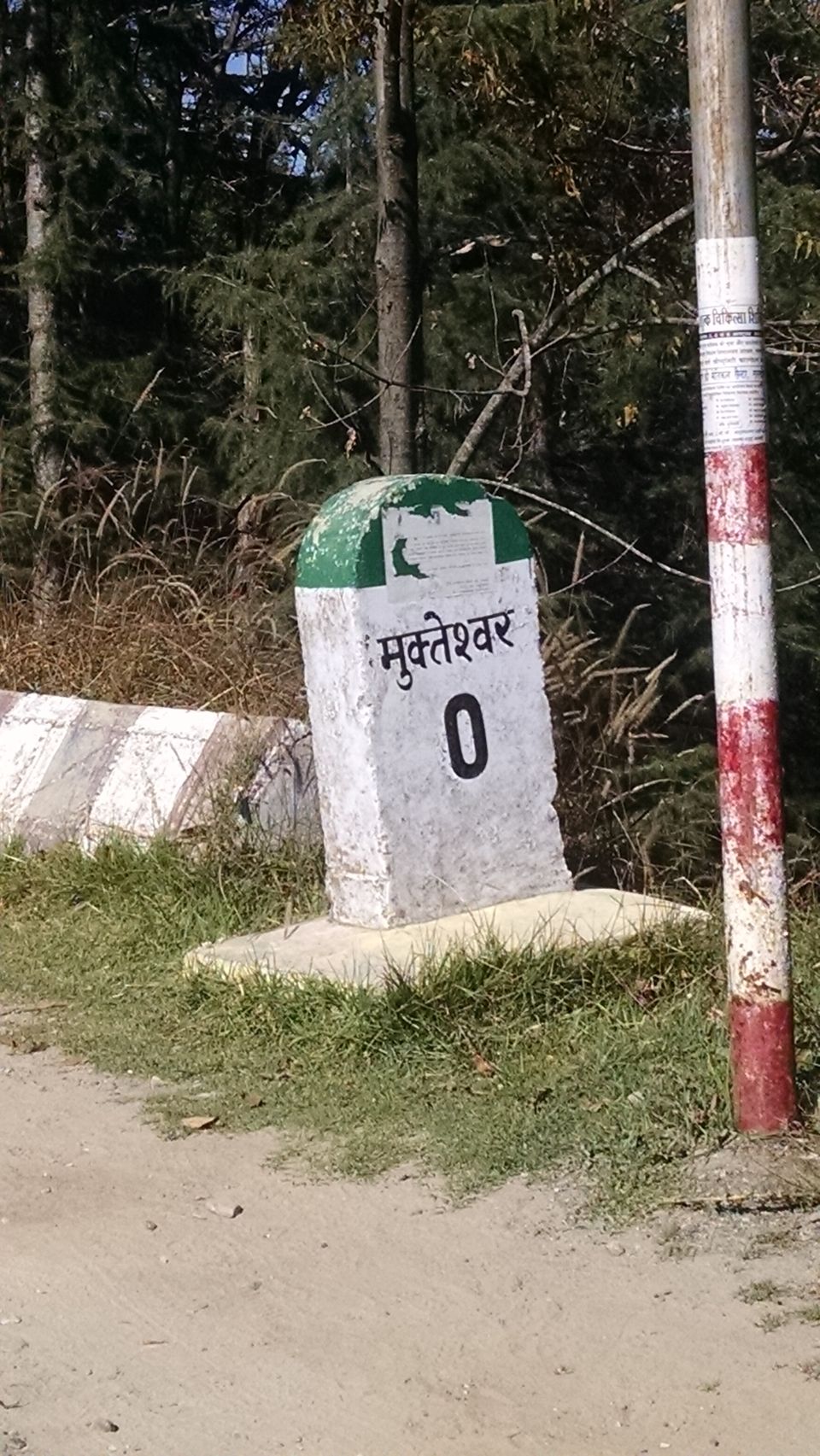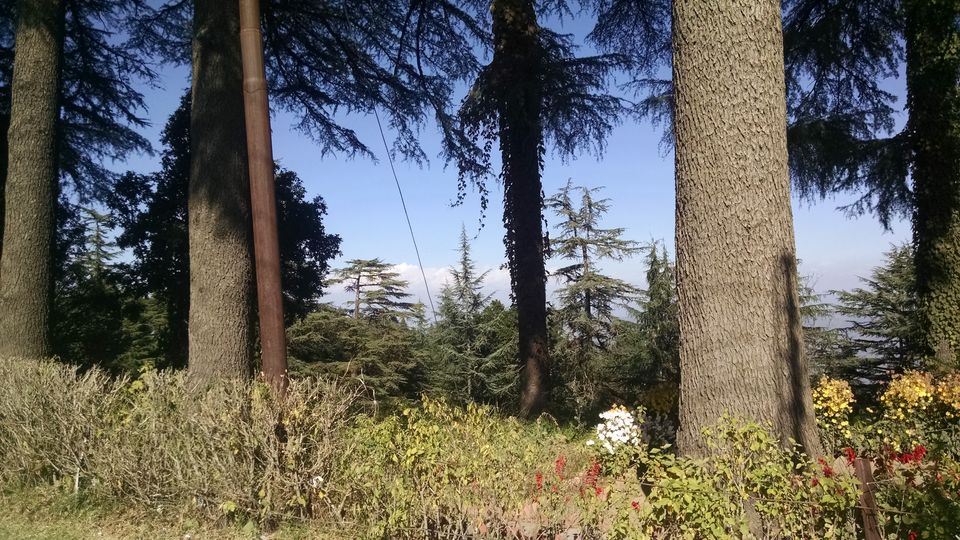 Rock Climbing
An exhilarating experience, I would do this again, whenever I'd get the chance. The fear of looking below with your nose touching the rocks as you'd step on the next rock without seeing it, not knowing if it'd land perfectly or not, was breathtaking! One needs to experience it to believe it. You're of course tethered, but in the moment you'd hardly rely your life on a few strings.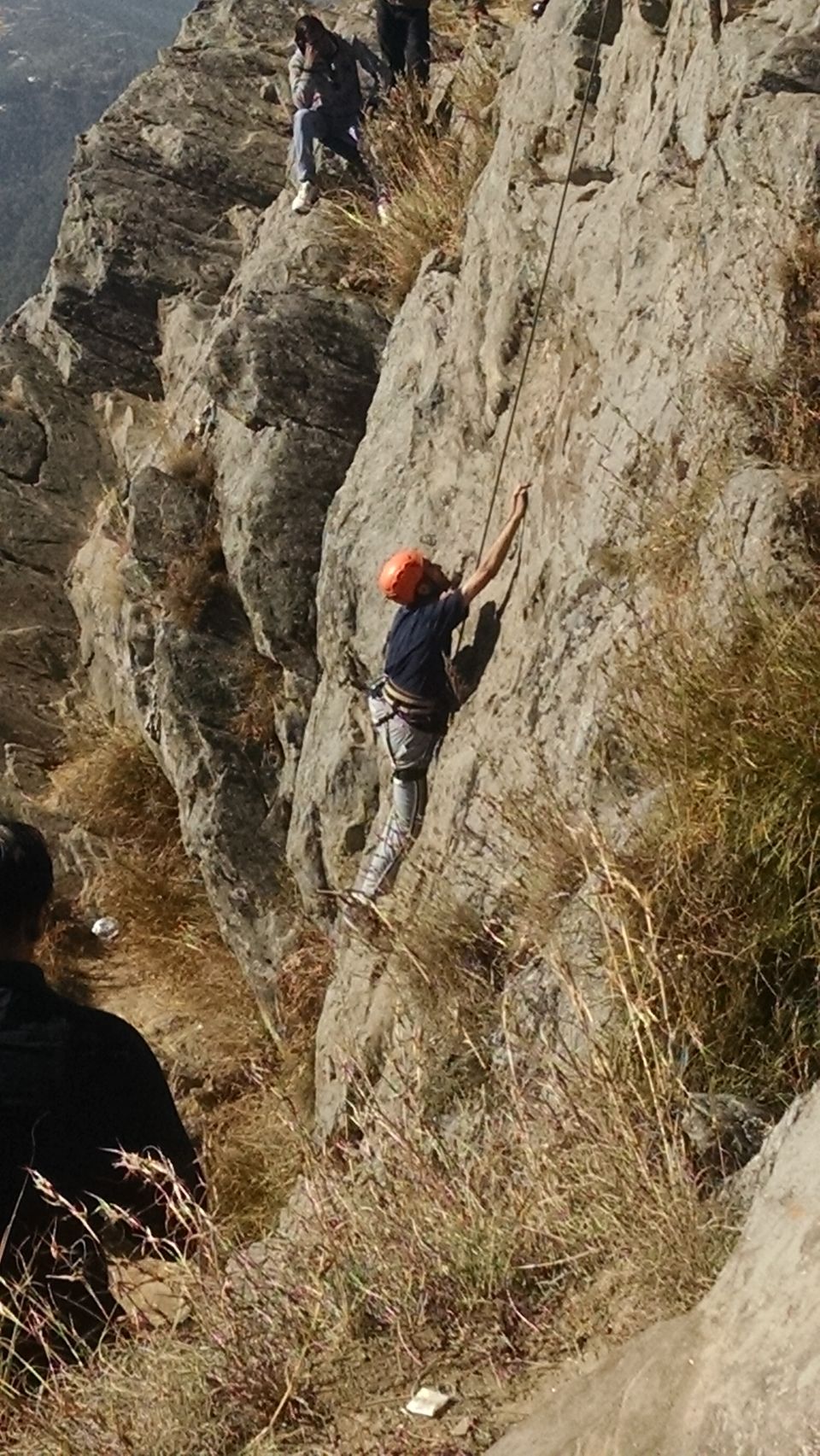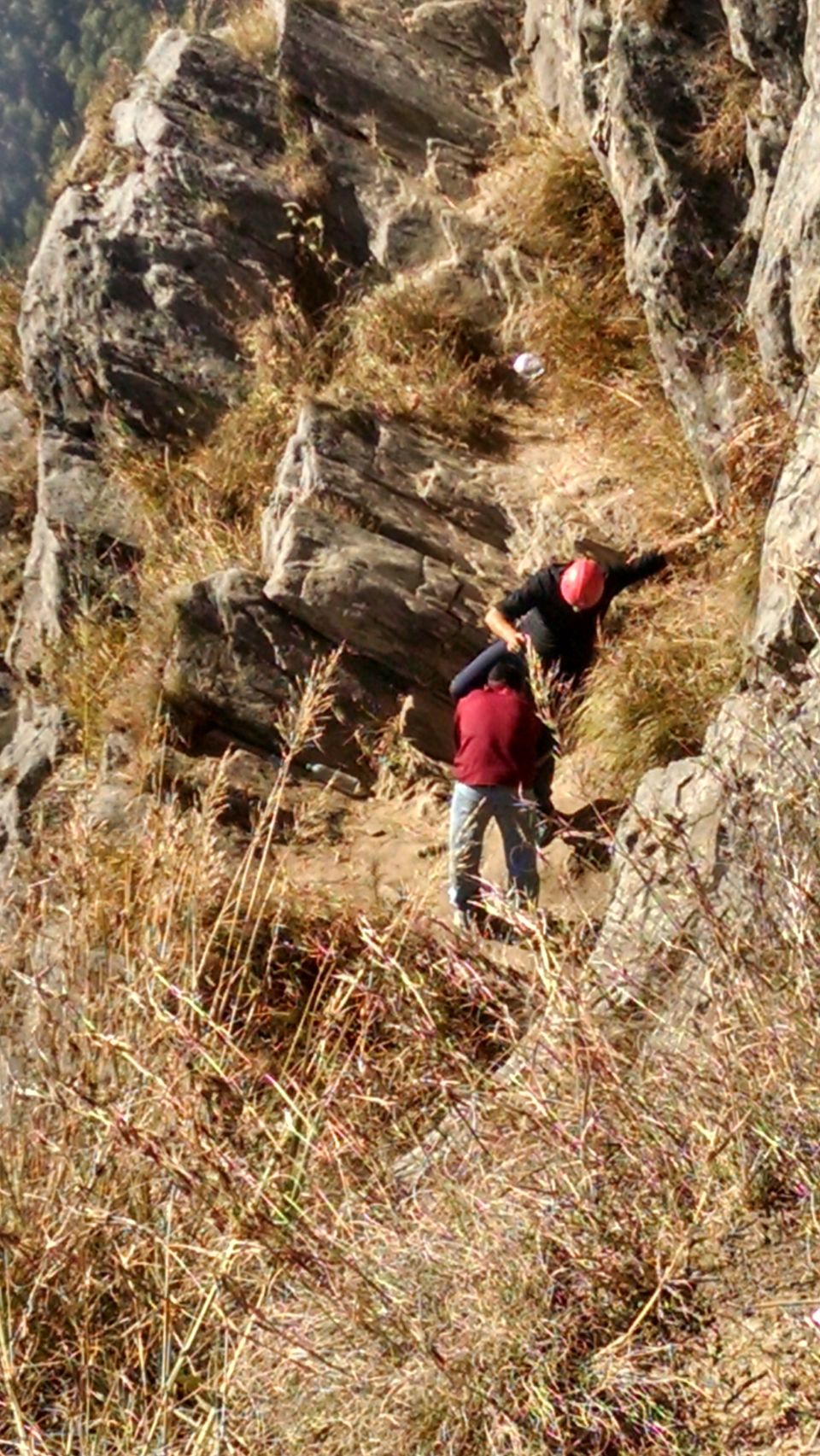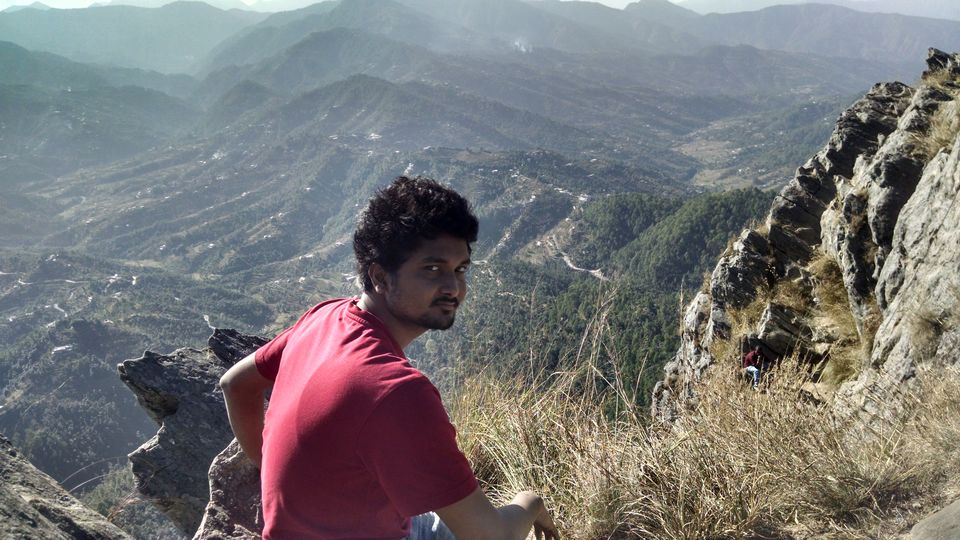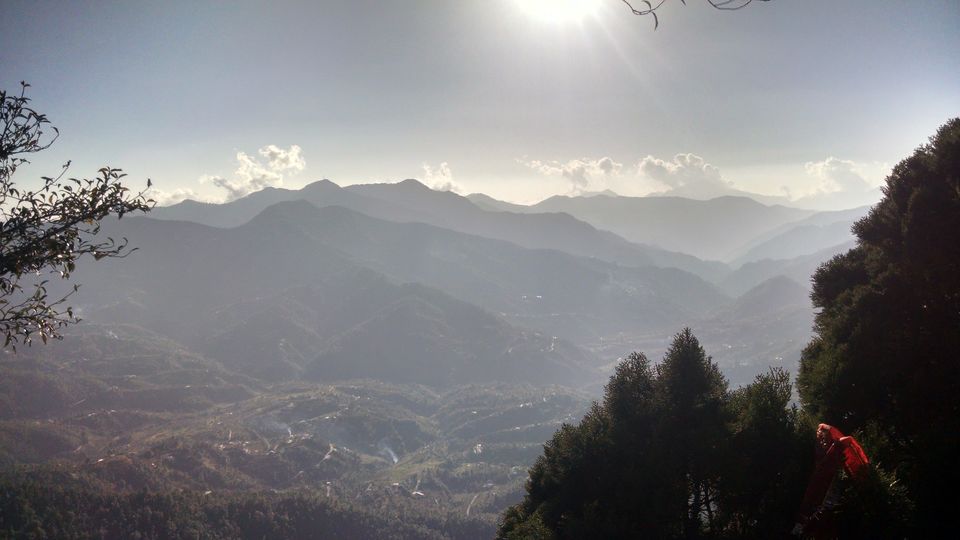 All of us had Maggi and tea once we were done with our adventure. Sameer and I, found some spare time and visited the 350-year-old temple of Shiva, known as Mukteshwar Dham, situated atop the highest point in the town.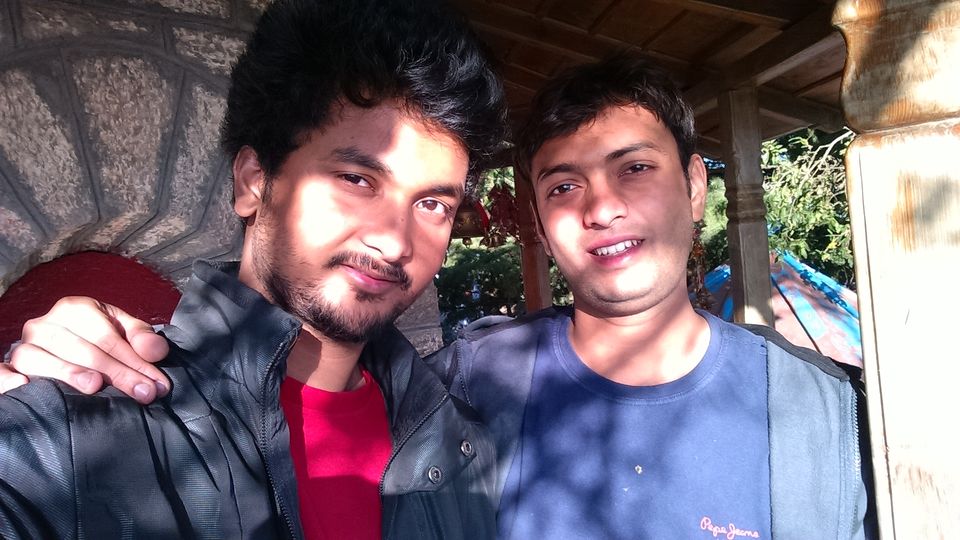 We began our retreat in the evening & reached Delhi late night concluding my first office trip. My passion for trekking only grew since then and not a day goes by when I don't visualize myself in the mountains.