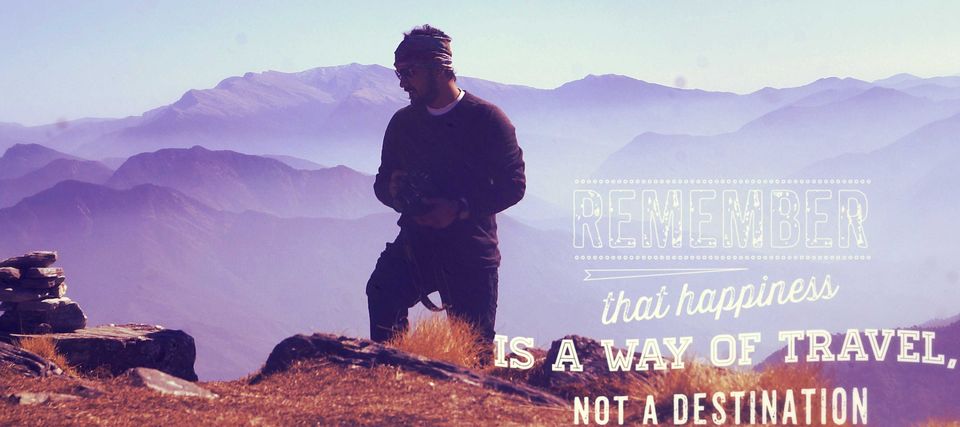 Nameste Ji tripoto family,
We start our Journey from Rishikesh to Tunghnath and Tunghnath to Kalpeshwar then Back to Rishikesh it was end of the November .
Tungnath is the highest Shiva temple in the world and is the highest of the five Panch Kedar temples elevation 3700m above sea level located in the mountain range of Tunganath in Rudraprayag district, in the Indian state of Uttarakhand.
First we Drived to Chopta,Chamoli district which is 185 km from Rishikesh its take 6-7 Hours. which is one of the most beautiful spots in this part of the Himalayas with flourishing green landscapes, often called a mini Switzerland,
We reached at chopta night time like 8 pm almost dark then we decided to carry on & starts trek to Tungnath temple in night. Nobody was there at night, it's took us 3 hours to get there.it was so cold there minimum temperature - 5° we Sat up camp on arrival before temple.we cook, eat and relax overnight stay at the camp.
So I took alot pics and wanna share here with you all.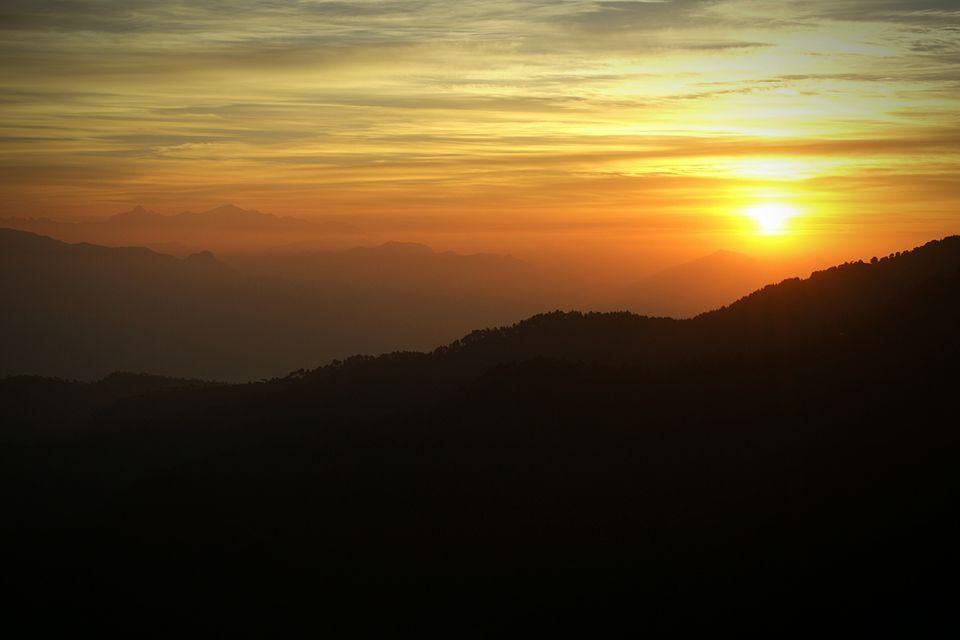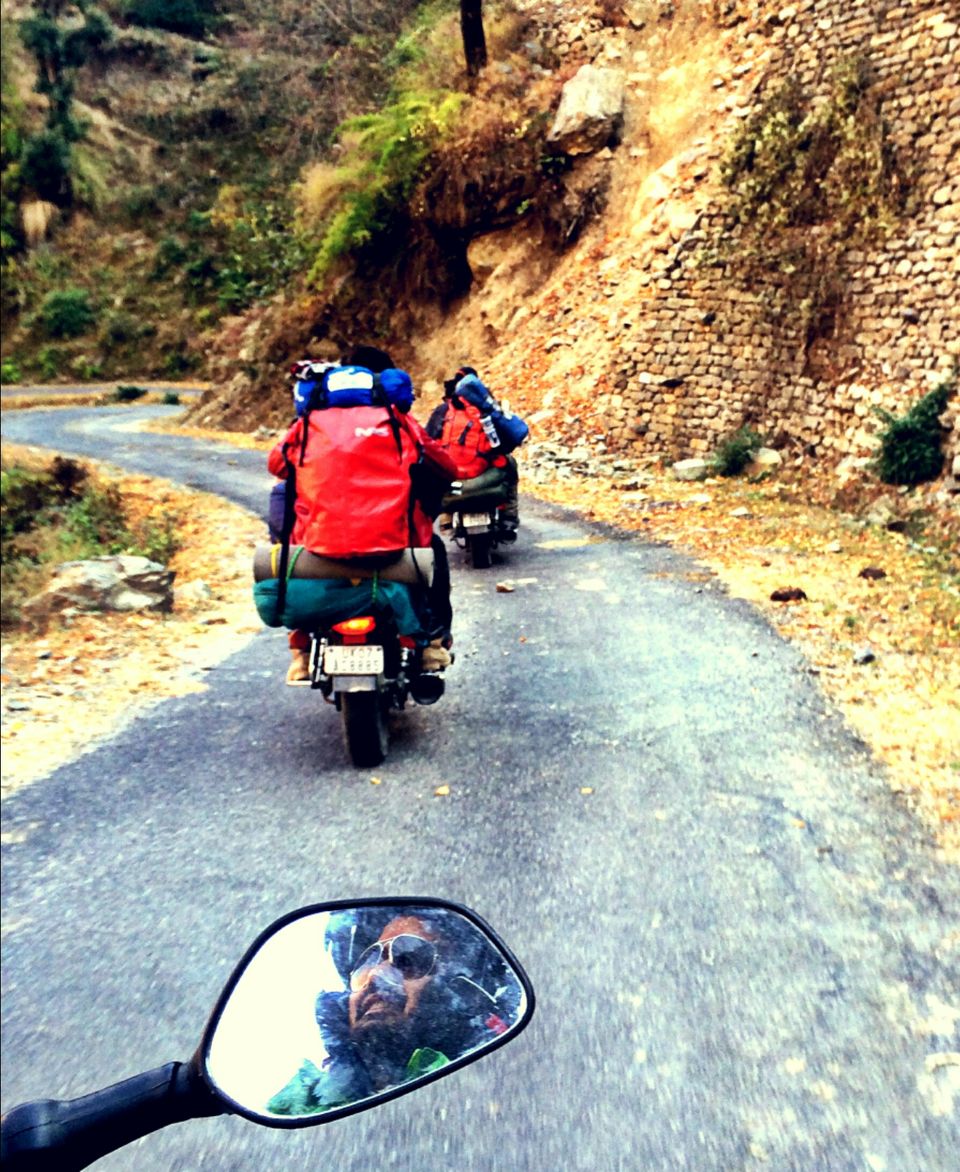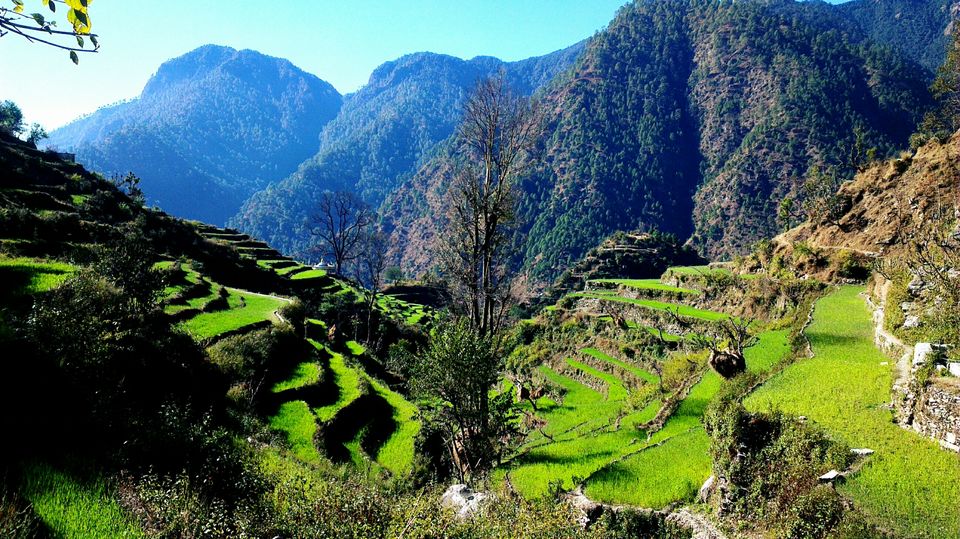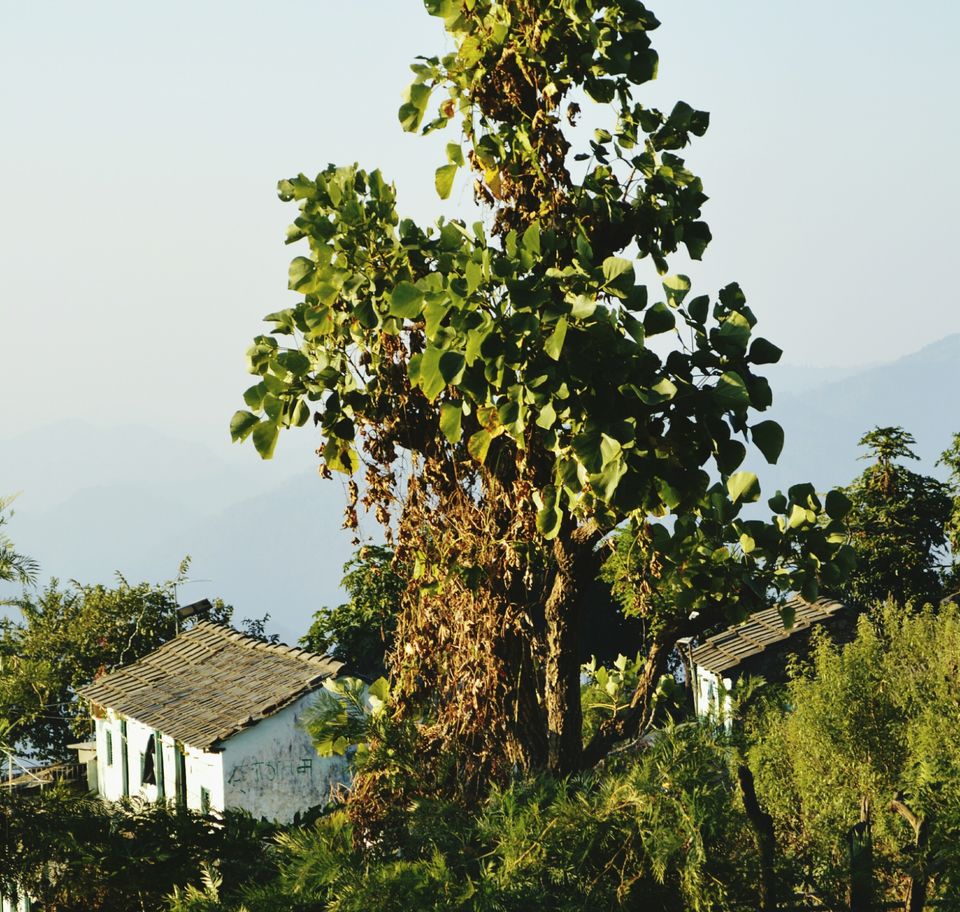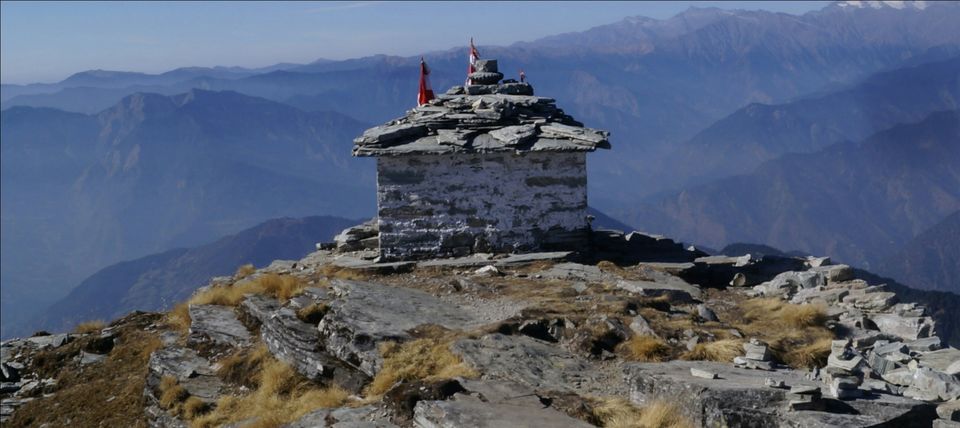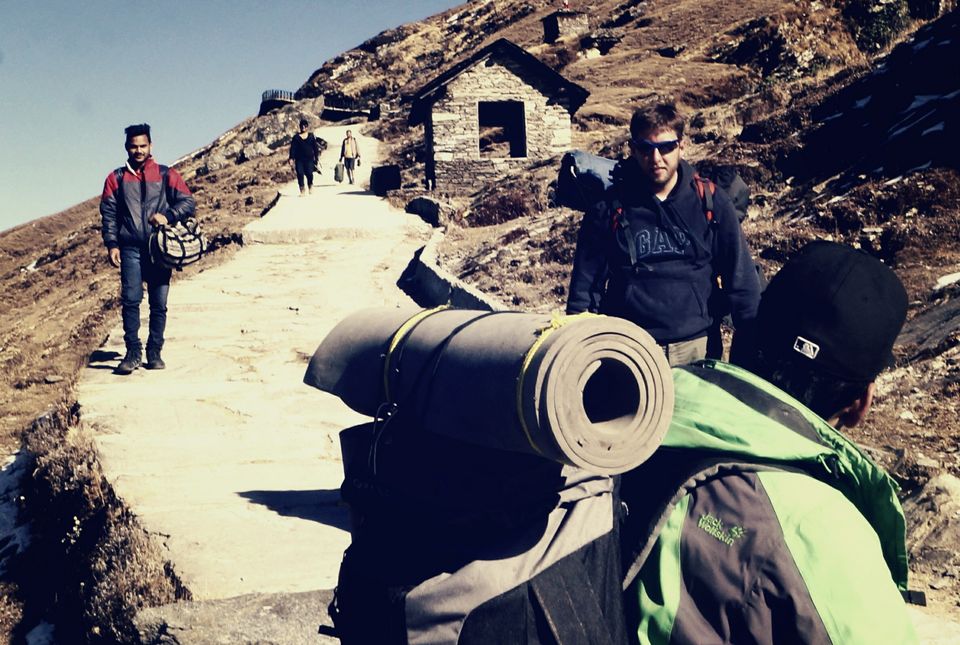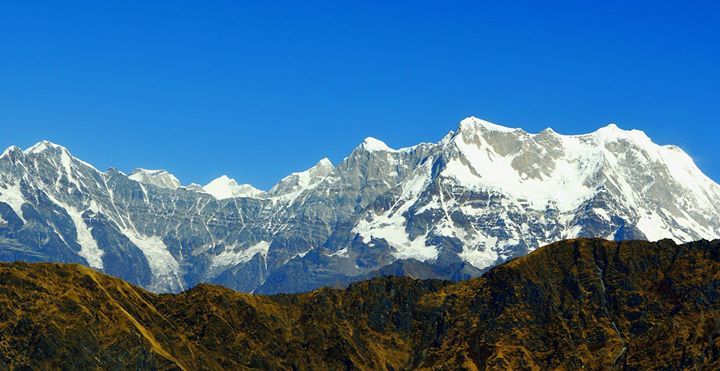 The major attractions of this trek are the Tungnath Temple and the Chandrashila peak which is 1 km from Tungnath temple provides a breathtaking 360-degree view of the valleys below
Second day we woke up at 5 o'clock in morning had some tea in very chilled morning. Packed up our gears & starts walk towards temple Darshan.after starts trek towards Chandrashila peak which is 1km uphill trek. Reached on top in 30 min & enjoy 360-degree himalaya view & sunrise.
Spend 4 hours on top made coffee n enjoyed beauty of valley .
After we trek down to Chopta had some lunch & biking again towards Kalpeshwar mahadev which is 100km from here.we overnight stay urgam village.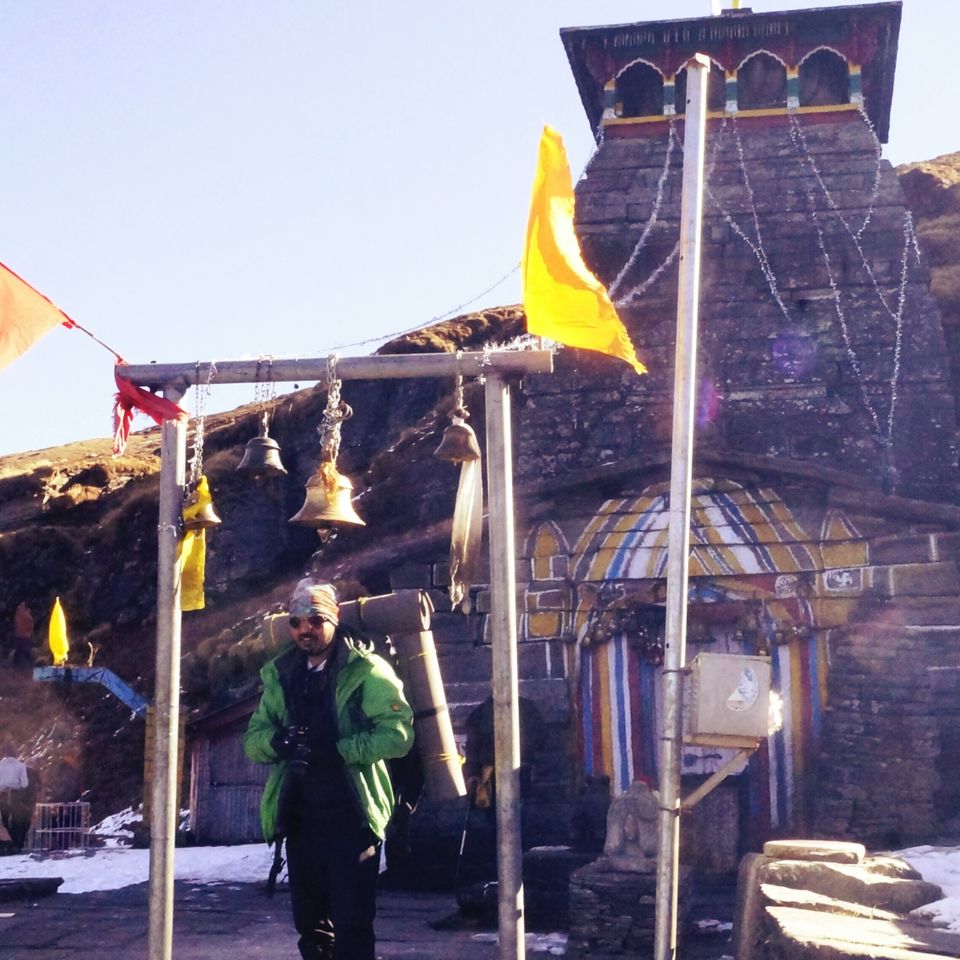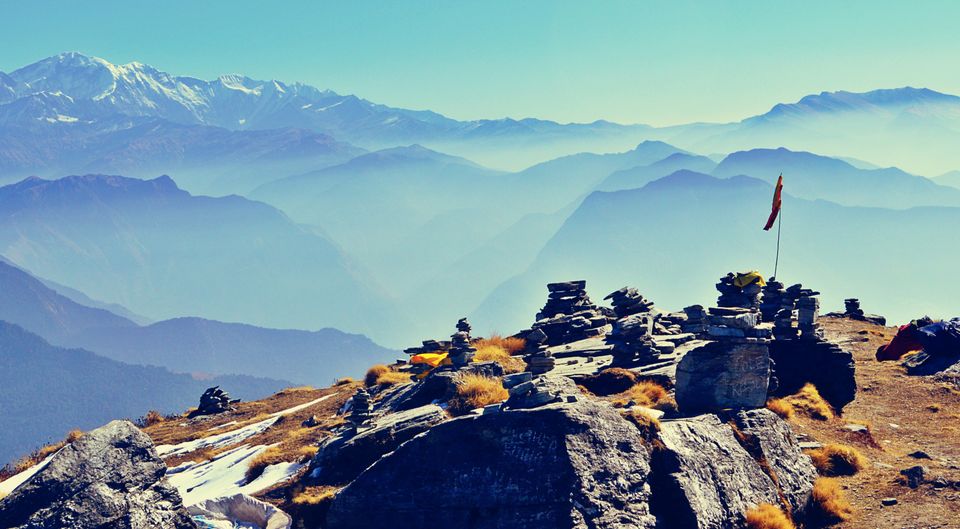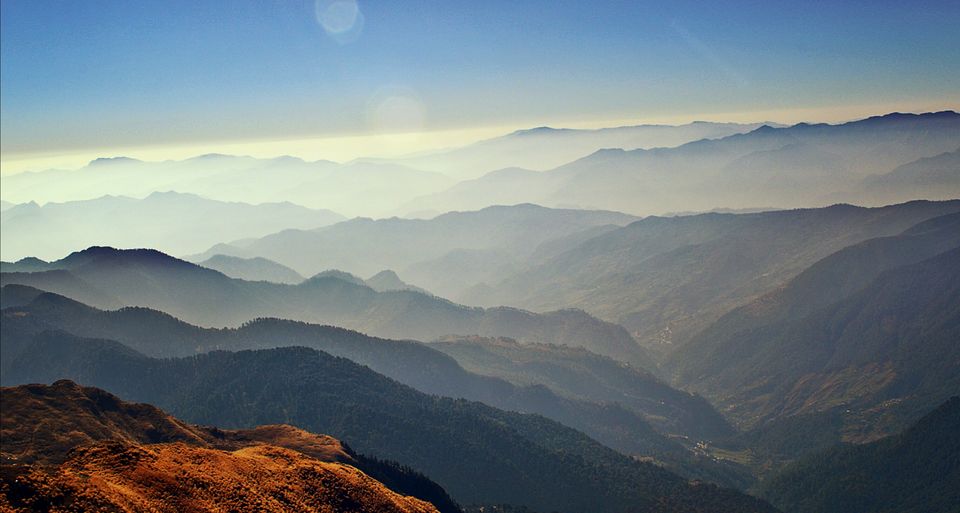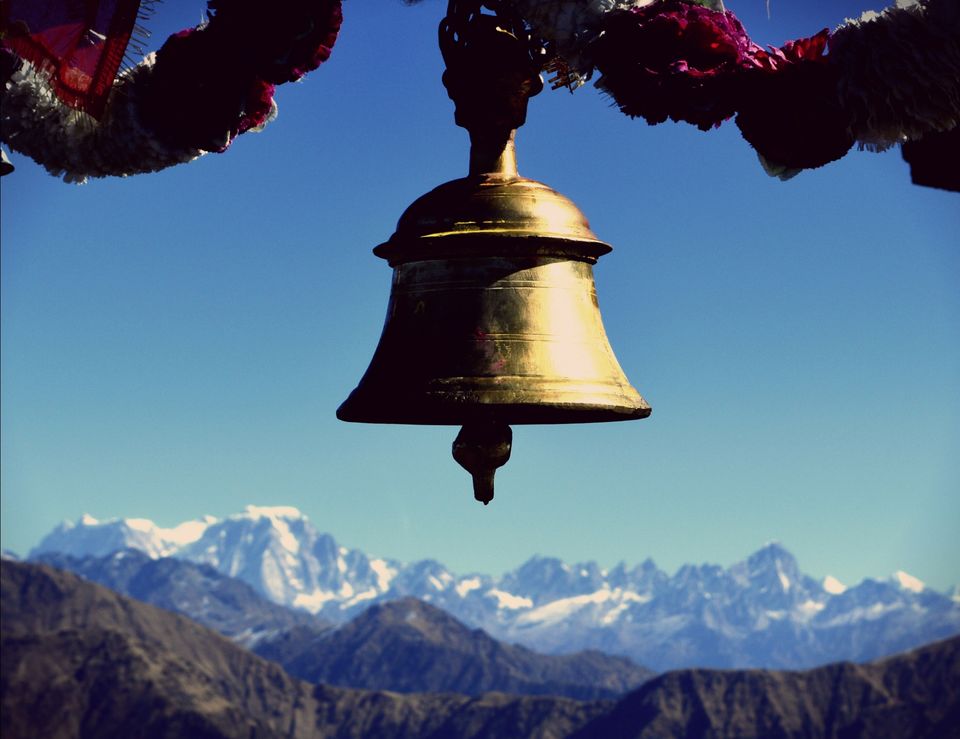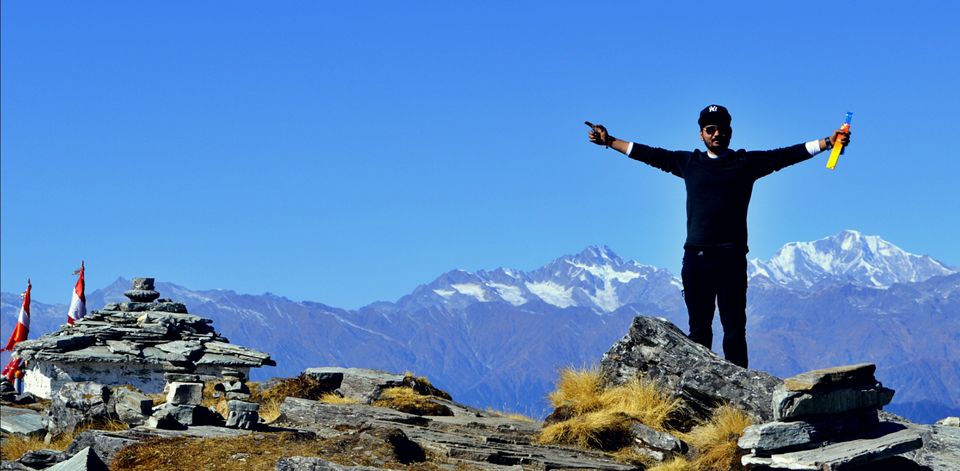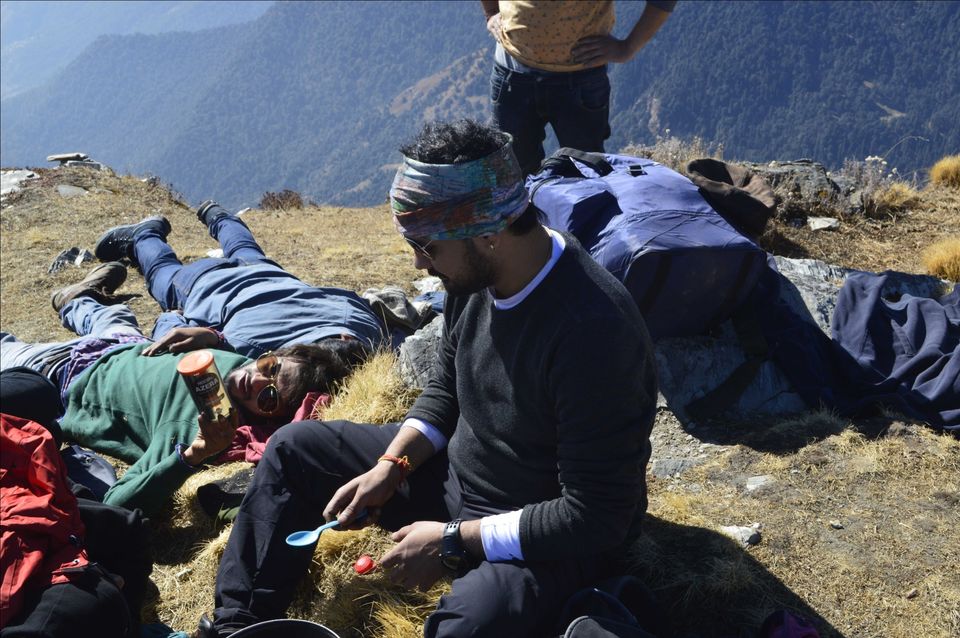 Day 3 we had very good morning in village with morning tea & breakfast and spoke to some villagers about urgam region we spend hours to walk around in village then we biked to Kalpeshwar mahadev not on the top but before 500m. Park our bikes & trek to temple. Get there did some pooja & spend our evening with babaji after he offered food and and allow to Stayed overnight in temple ashram.
About Kalpeshwar mahadev :
Kalpeshwar temple is located at an height of 2200 mts, dedicated to Lord Shiva in the picturesque Urgam valley in the Garhwal region of Uttarakhand state in India. It is a part of the famous Panch Kedars.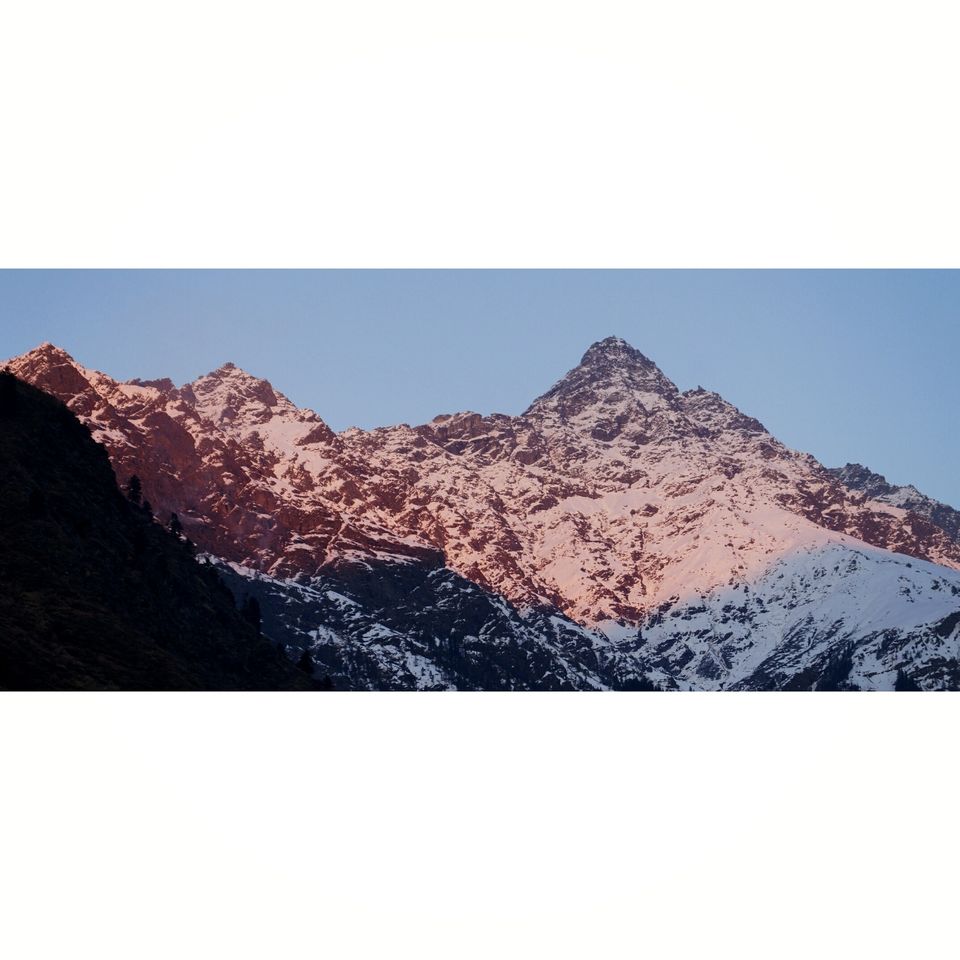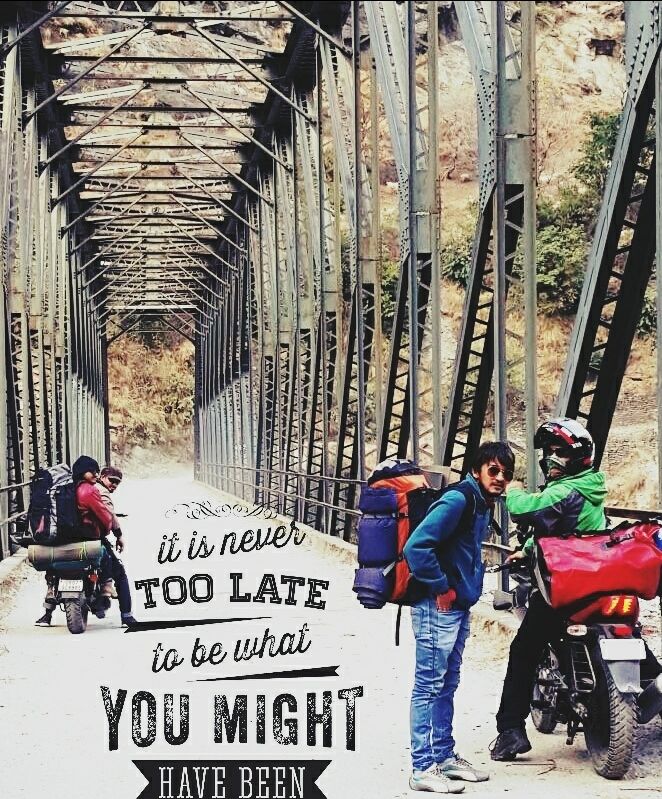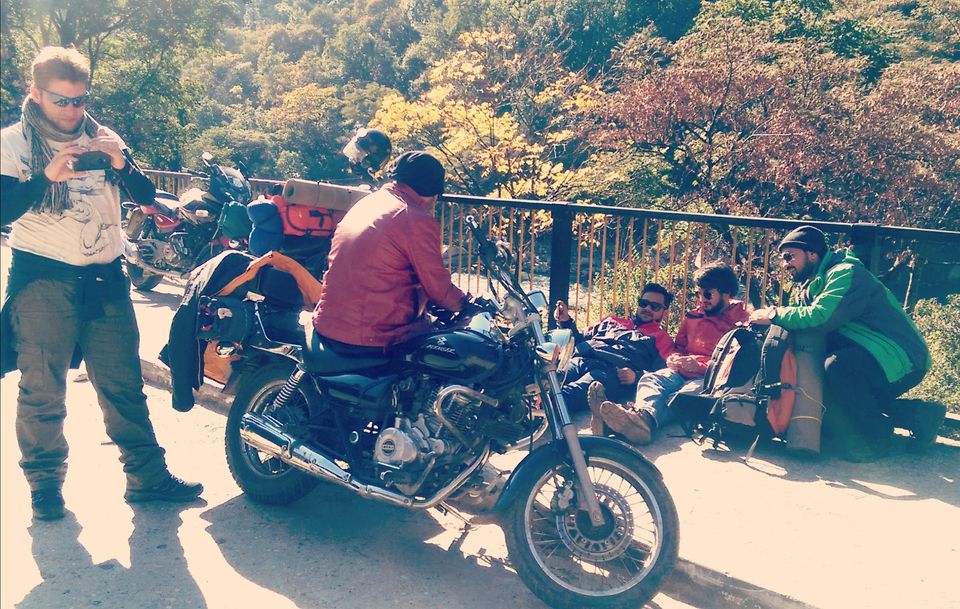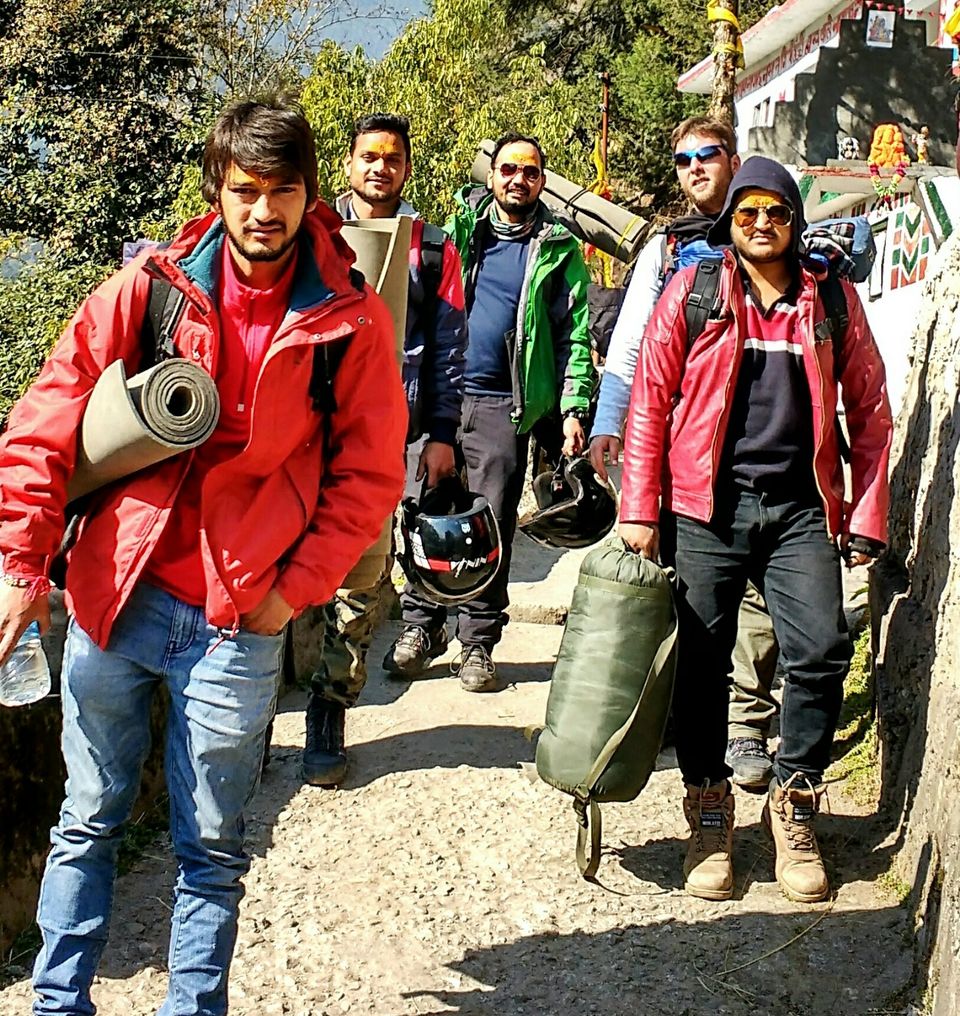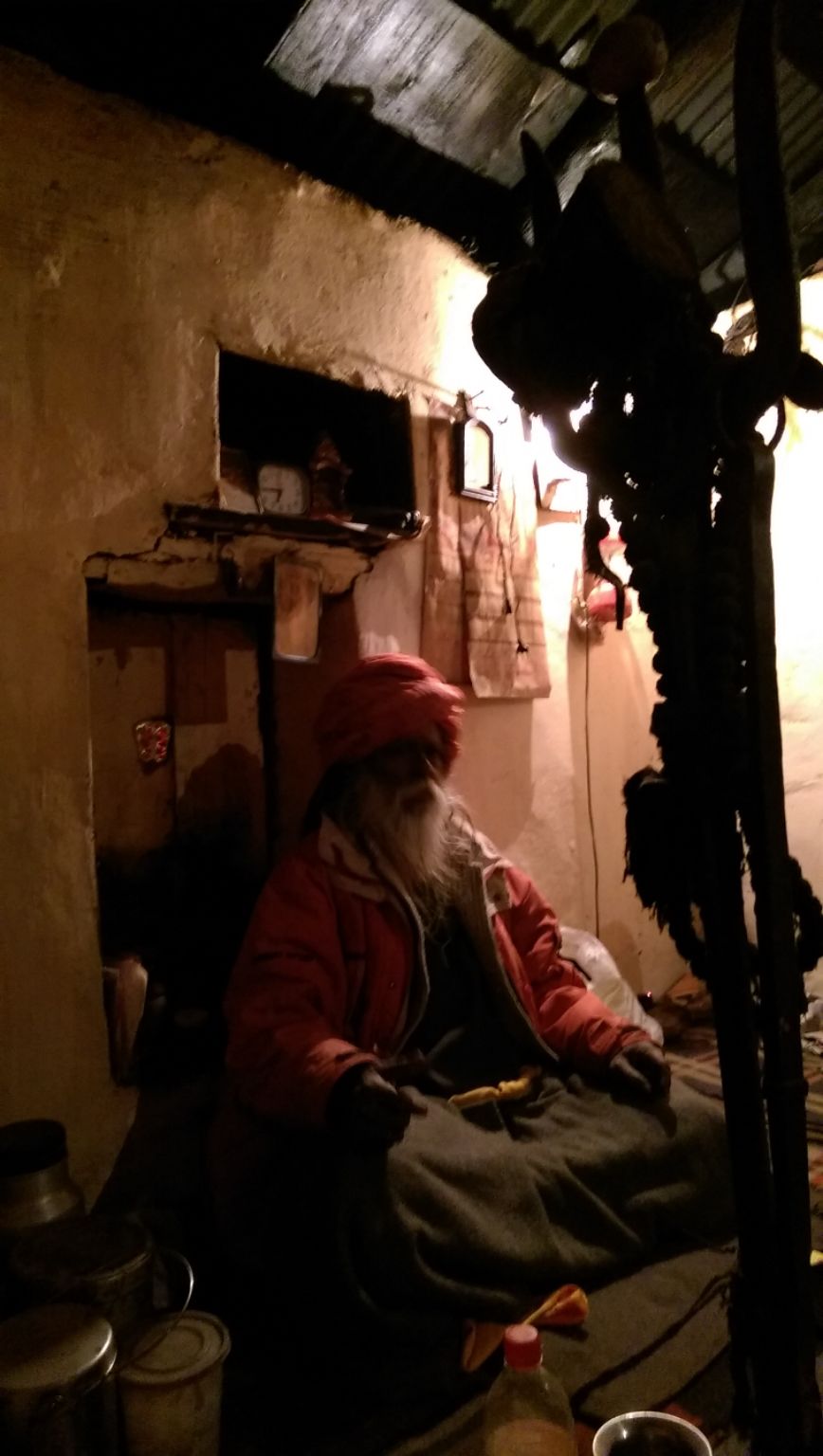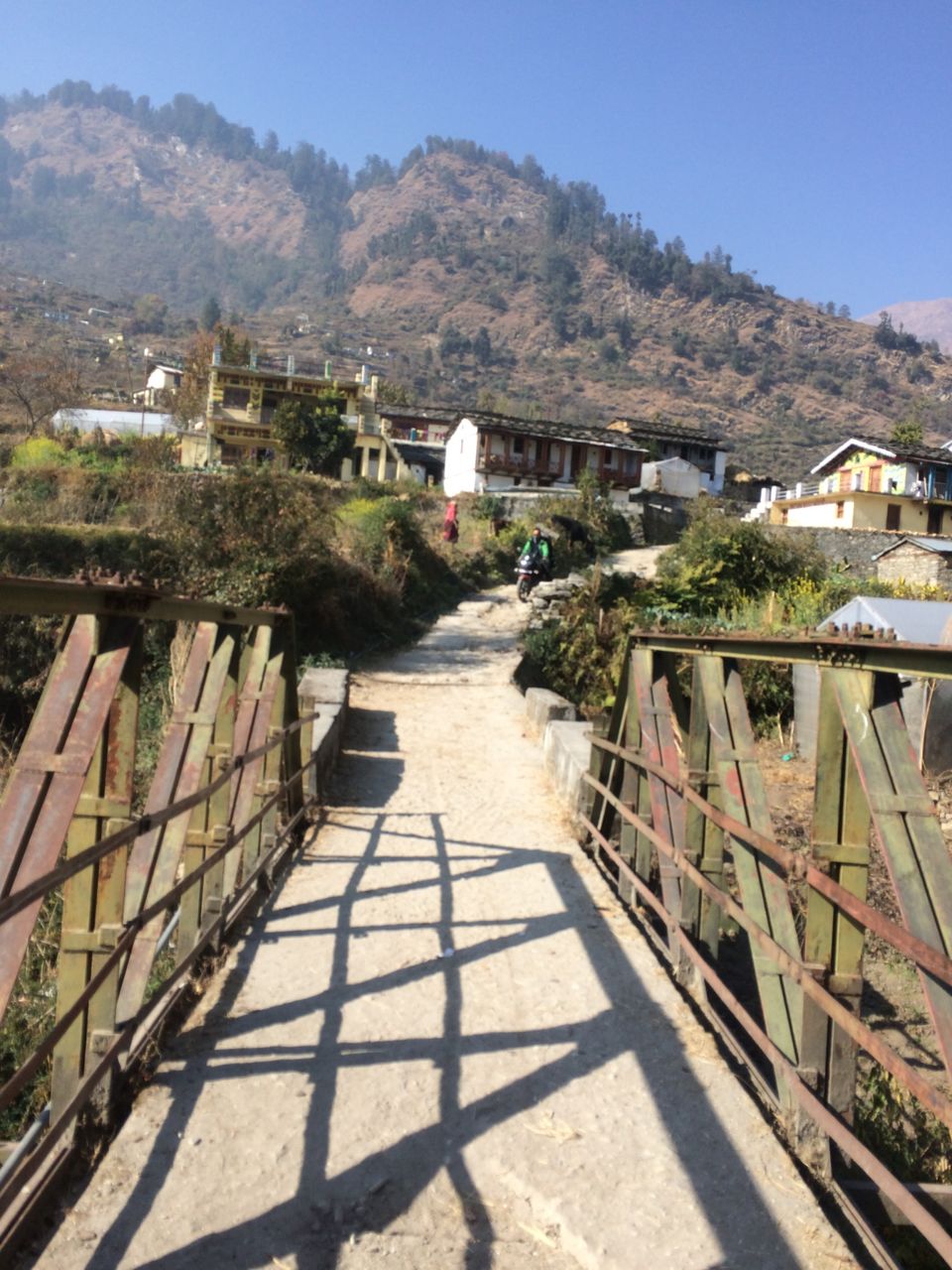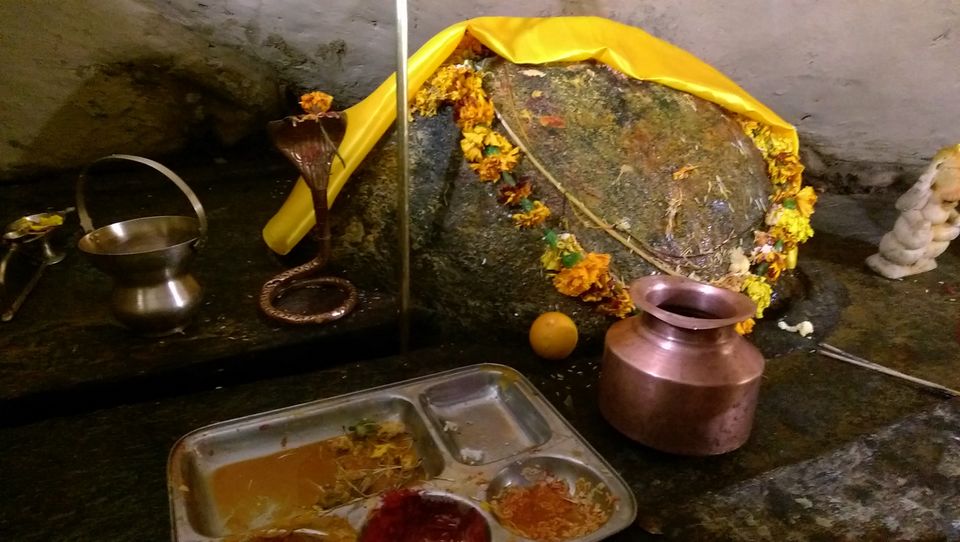 On day 4 we woke up 7am had punch isnaan went to temple for worship. After breakfast we trek down to urgam check our bikes and back to home in 7 hours.
The trip was spectacular, spiritual knowledgeable & beautiful.
This is video link how we biked to Kalpeshwar urgam to Kalpeshwar.
https://www.tripoto.com/trip/on-the-way-to-kalpeshwar-mahadev-5c32b714625f8
==================================================================
Best time to visit - April to October (when temple is open for pilgrims)
Difficulty - Easy to moderate
Highest altitude - 4000m above sea level.
How to reach - buses, taxi, private vehicle from Rishikesh or dehradun.
Accommodation - easy to get hotels, ashram, home stays around this trek.
Near airports - Jolly Grant Airport, dehradun
Must place to visit - devprayag, Chopta, deoria taal, urgam valley,
Regional food - - dal chawal roti , chai herbs, moong pakori,bhang ki chutney, ghaat ki dal.
........................
........................
For more information DM
Please like & share my story.
FOLLOW Instagram - @amythsingh17
Hope you like my trip please share with your friends n families. For more information please contact. Amit.bagyal@gmail.com.