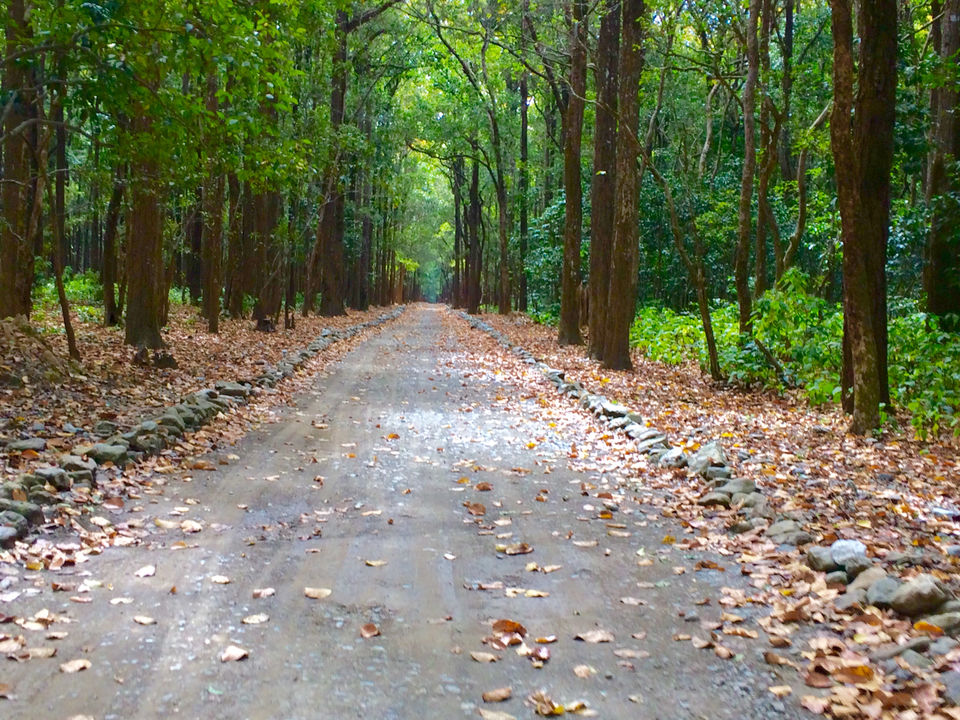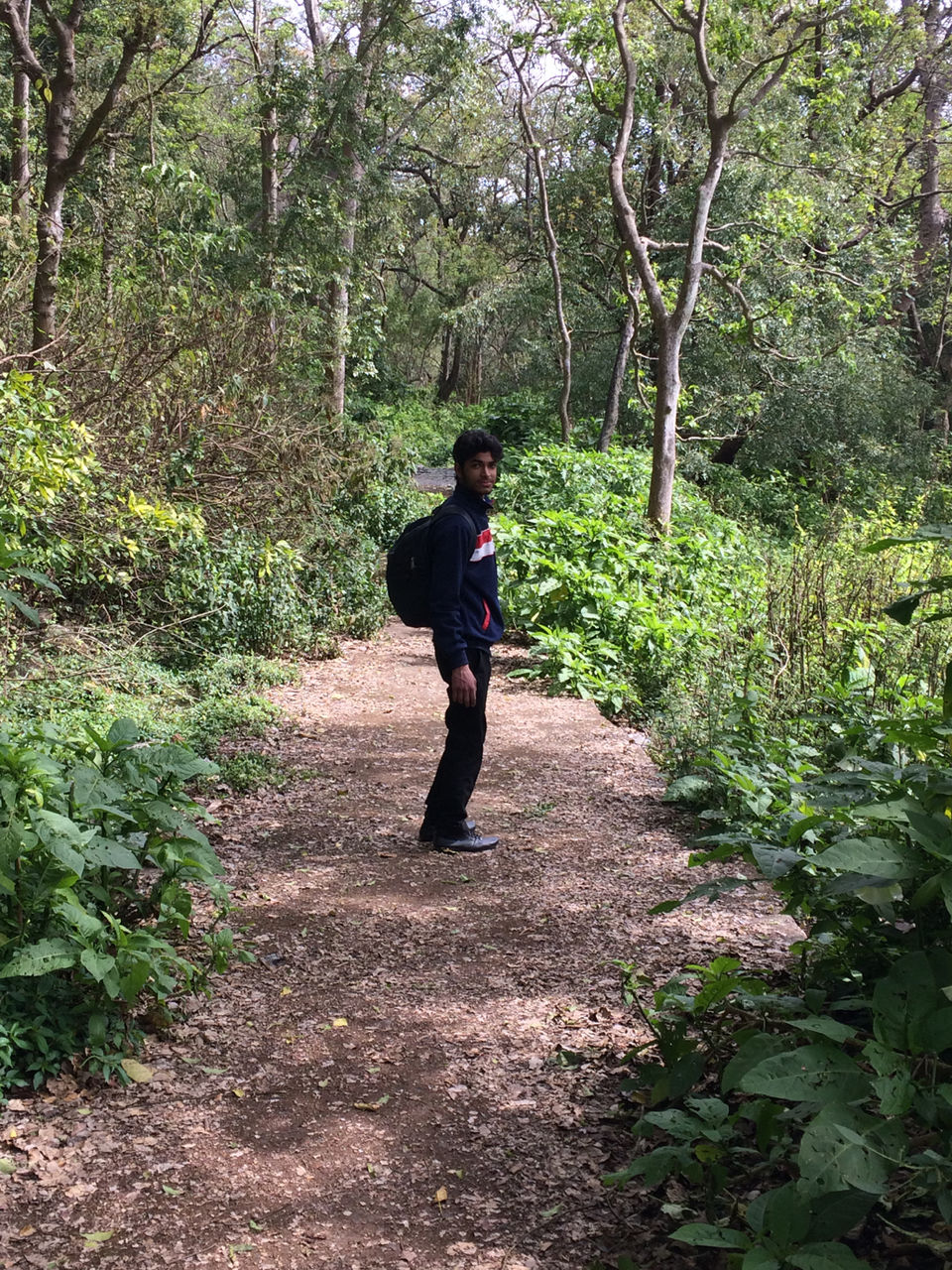 Trekking in the core area of Jim Corbett , where Kaal movie was shooted.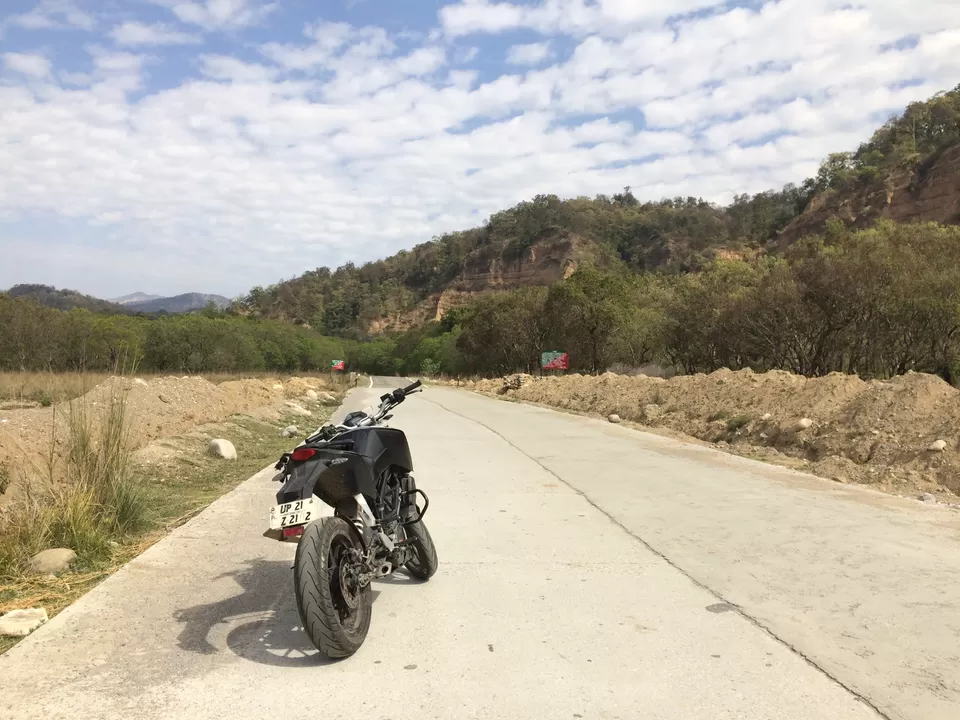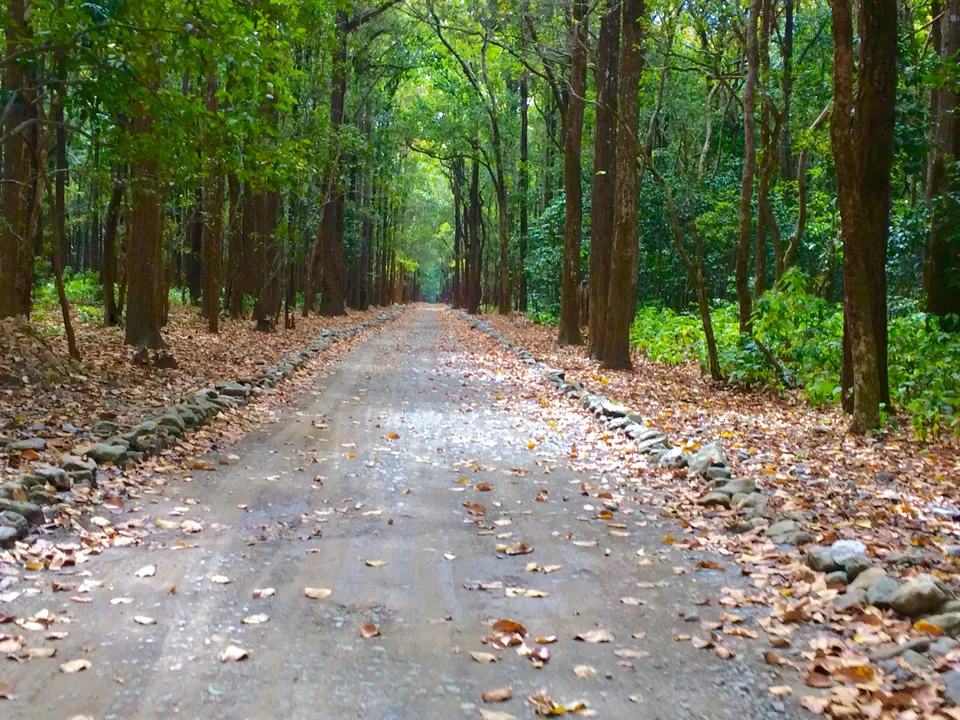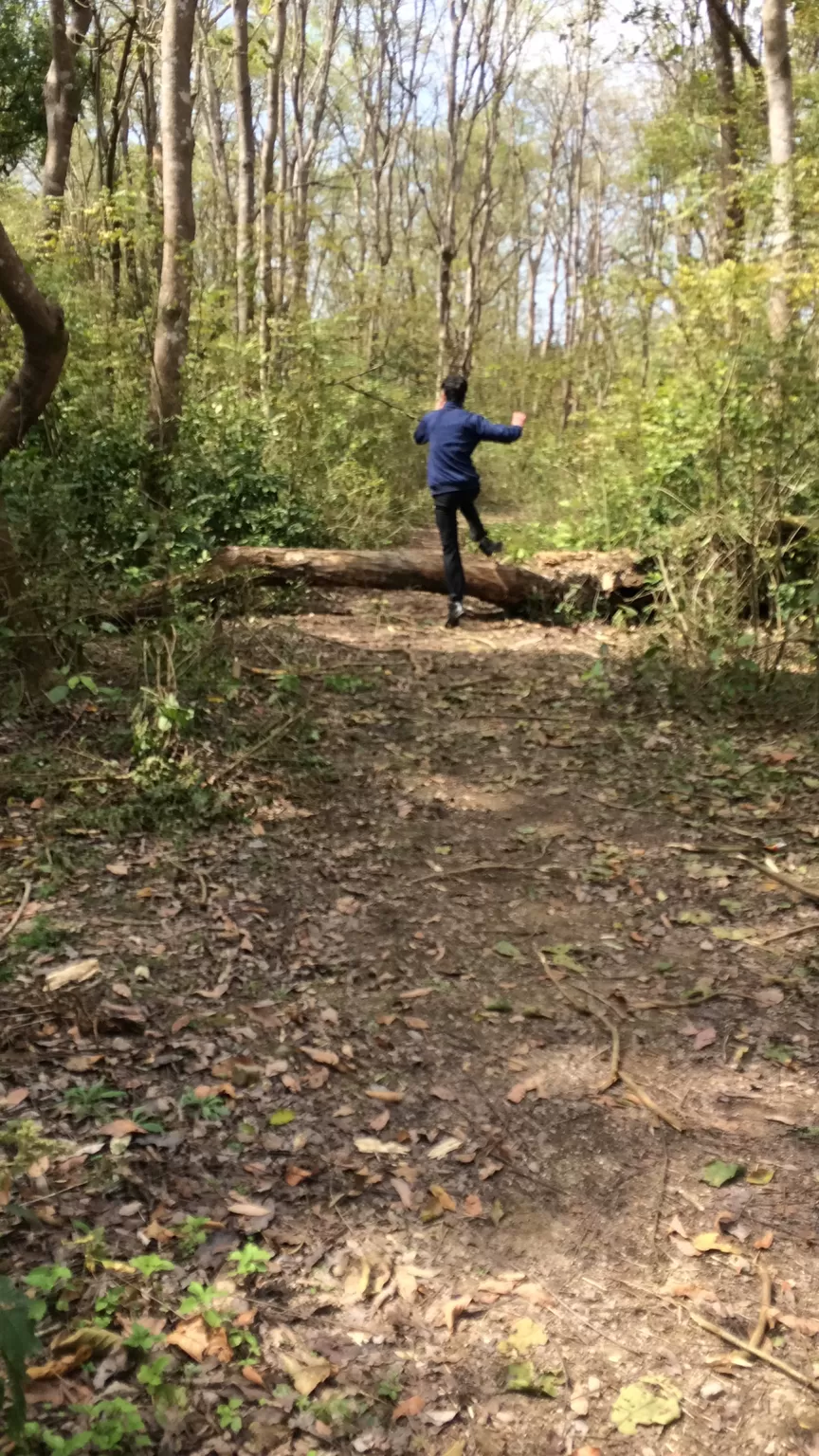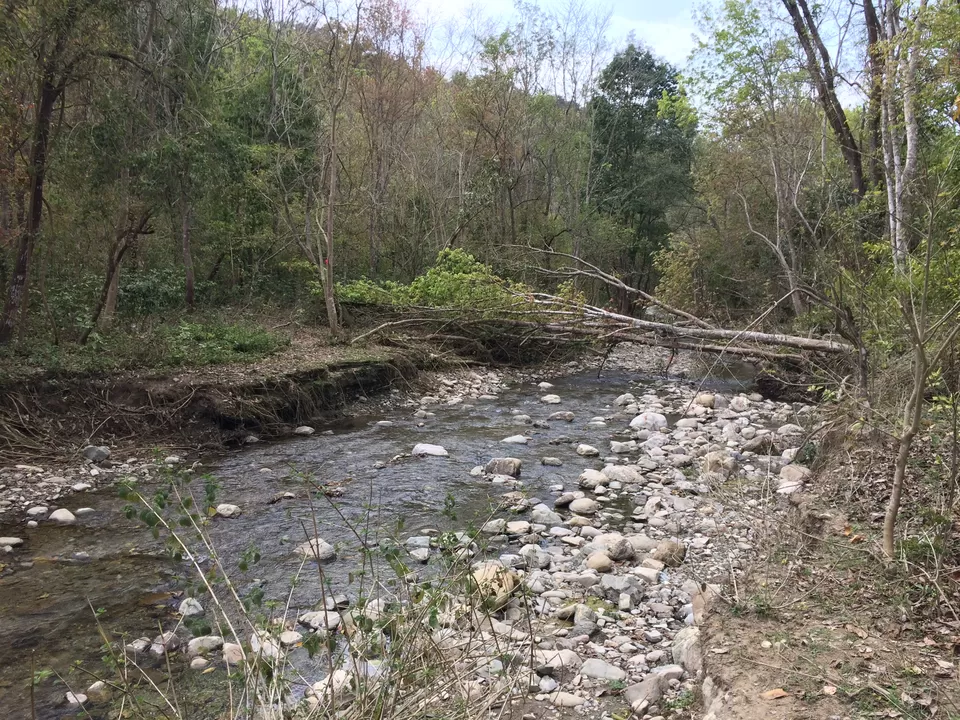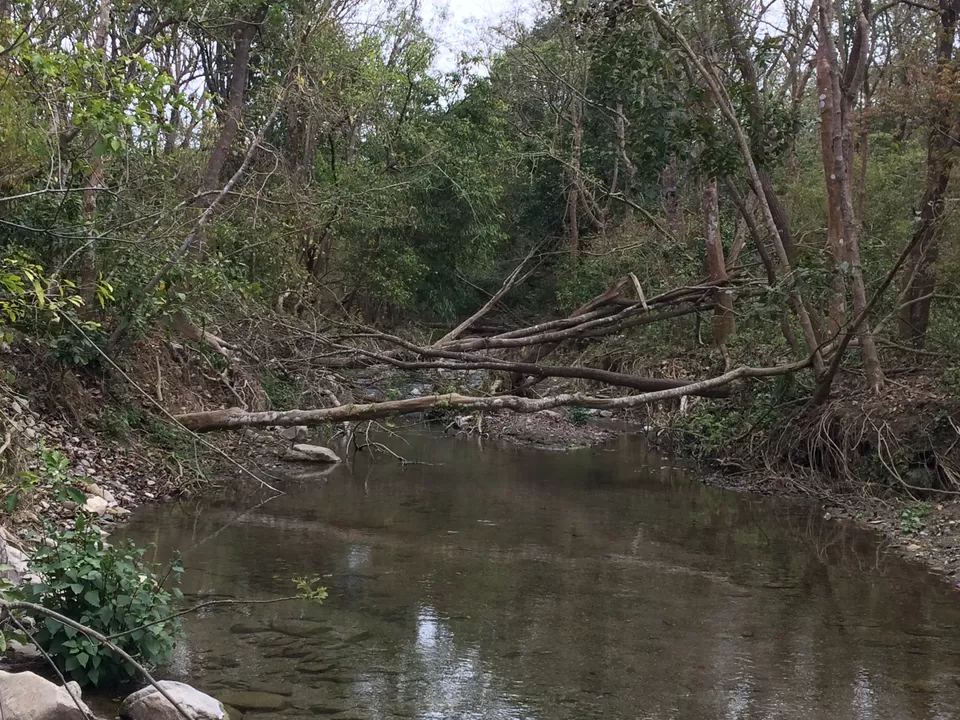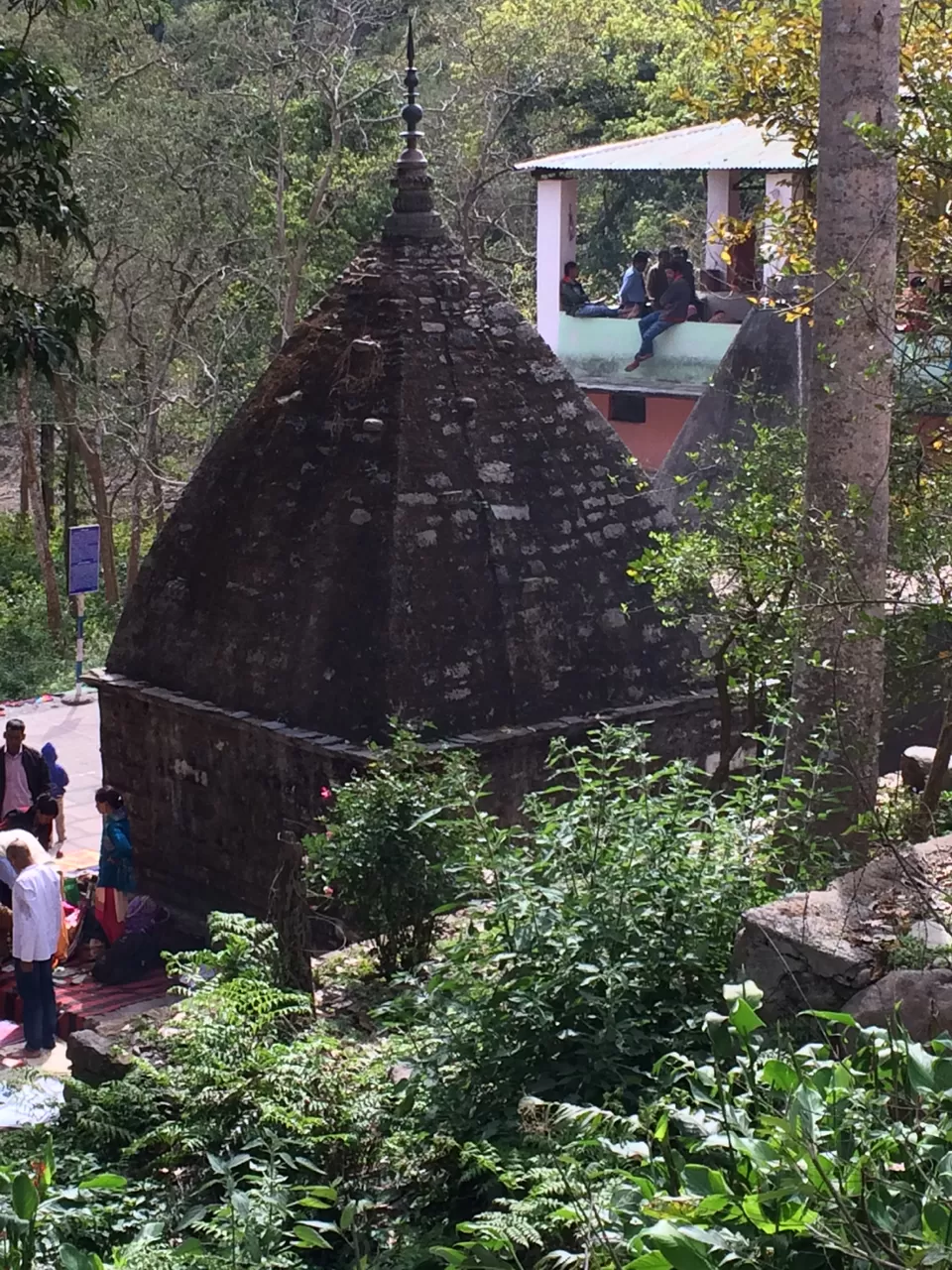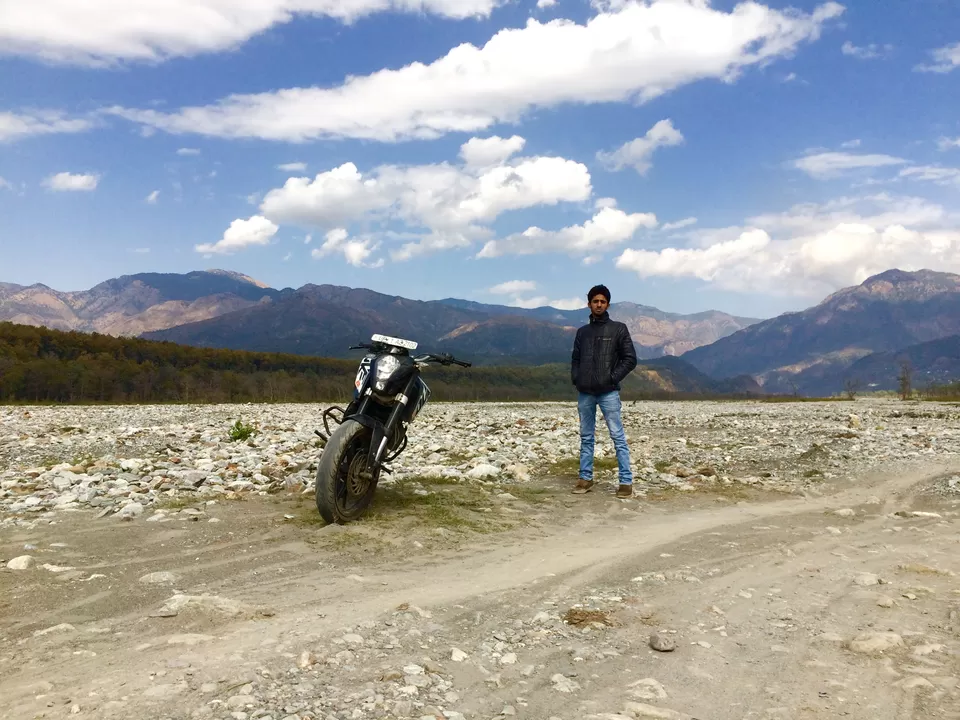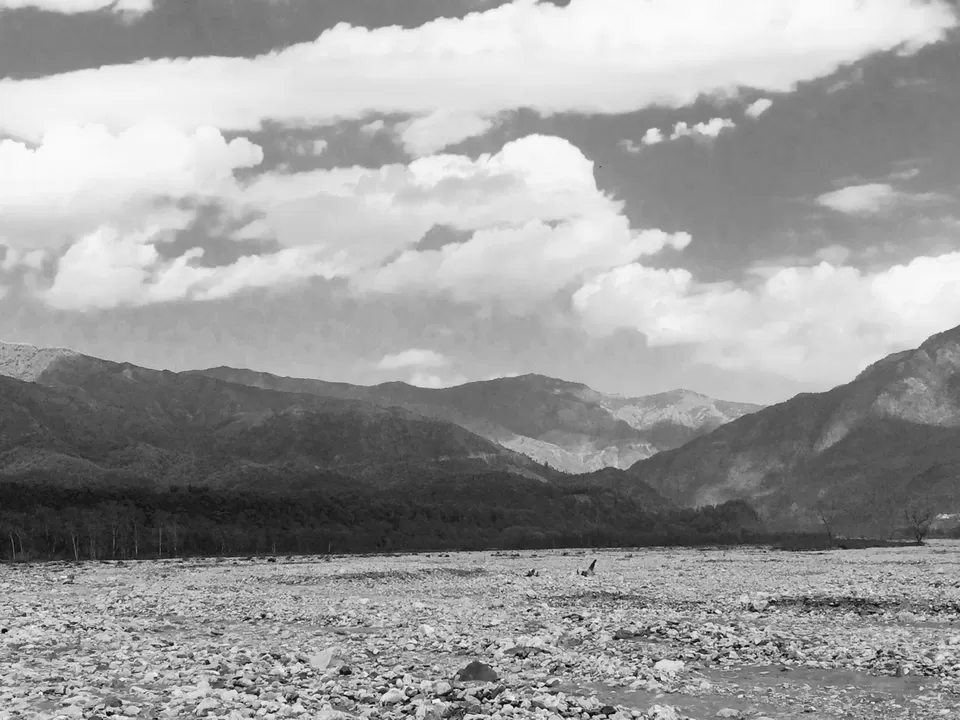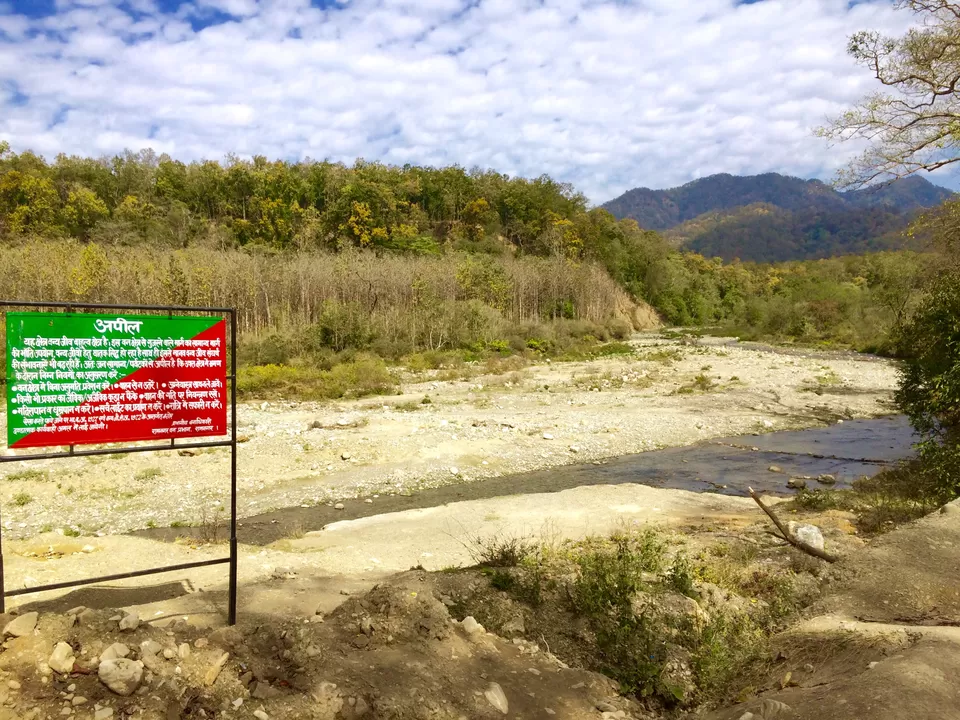 What if I tell,You could trek in Jim Corbett & without any special permit.
Yes, 'SITABANI' is the place where you could.This area is densily populated by wild elephants & tigers as told us by the forest department people present there.
All needed is a two wheeler as four wheels are not allowed to enter the range.
My first visit was with a four wheeler when I was not even at a legal age to drive. I was not allowed to enter from the seocnd checkpost & first didn't existed at that time.
The way to this place is simple.
Two wheelers are used by the forest department & by the people who visit the historic temple present deep in the jungle of Sitabani. Temple is marked as a heritage place.
You could complete it all in one day.
You may have to stay in Ramnagar.
Reaching to sitabani: -Arrive at ramnagar , Uttrakhand.
-Head towards kaladhungi road , within around 2 km you will reach a small dam.
-Pass the whole dam & reach the other side.
Don't go any ahead of the bridge.
-From there you could see a road going left.
-That is the road you will take.
There is check post at the start only ..don't stop there & the guard will also not stop you. From that pass you cannot get off your vehicle,stop it or walk around. No eatable are available from there onwards. You need to carry them from Ramnagar. You cant even smoke there. Almost all rules of Jim corbett park is valid but is somewhat lineant because of the religious visitors for temple.After 1 km the road will divide into two you have to stick to the left. After approx 10 km you will get to a T point..,to your left will be a check post , it will be closed,, no worries you could get you bike from the side spaces. Don't stop there as then you will need to go through the Q&S session of the guard. Show yourself as a person who is known to this place & is going to the temple.
After 6-7 km you will arrive at Sitabani temple.
This 6-7 km belt is very prone to fire in May June as it has got only tall trees which dries up & catches fire in noon hours.
Park your bike with other bikes there.
Now from here your jungle trek will start.
Ask the people for bhola mandir or ask them where you could spot elephants & tiger.?
They will explain you better & will tell about many places to track around.
I choosed Bhola mandir.
Reach at the entry gate of Sitabani temple.Don't get confused with the gate.You could confirm it will the shoes of the people at the entry.
From there onwards who have to go straight and follow red strips of clothes which will be very tiny sometimes, they show you the way to bhola mandir.
Actually for us bhola mandir was an excuse ...we wanted to trek in jungle but when we visited there some people told that due to increase of suspects found around the jungle.
Officials have ordered for shoot at sight.
They told us to get our Ids handy & to stop if we encounter rangers & give them an excuse of visiting the mandir.
Bhola mandir lies in deep jungle .You have to cross river streams several times. Its aroung 8 km trek.You will constantly hear angry elephants roars..& could come across them in the way..the fresh grounded tress and their shit are the evidence of their presence.Deers will be running seeing you.Tiger spotting is very rare but they are around.
Encounters happen mostly in summer days as they come to streams to drink water.
The way to the mandir is not straight you will be following the red cloth strips attched wih tress.
Btw don't forget to enjoy the trek & mandir has got nothing special for you.
When we visited we found only langoors in and around the temple , seeing us two they also left the place. & there was no human present.
The mandir was in good condition.
Why there was no single person present??
It still frightens me & my friend thinking of it , though its just yesterday.
But this is not gonna be all.. you could trek further, but we didn't.
Yes we were hell scared.
Coming back won't be simple.
Don't be overconfident in knowing the way...stop and rethink as many times as possible...about which way you came from.
A single wrong turn will get you in a much serious trouble than you could think.
Getting lost in real jungle is a no joke.
When you reach back to Sitabani temple,ask the people around for the exit which is closest yo ramnagar.Asthere is one more way which leads to the other side of jungle which will get you to "Palgarh" a village near kaladhungi.
Taking the way to palgarh is long but adventurous as you get a chance to ride open in the dry river ,, ""don't know everytime the river is dry or just for the time I visited."
BTw you will enjoy the ride coming out of the place also.
This is a best adventurous trek one could have.
I have done many adventurous ride but nothing could come any close to this one.
& not to be forgotten Kaal movie was shot in that part of the jungle only.