The holiday season has officially begun and a you're still not sure where to head for the winter vacay? Consider orange orchards and quaint homestays overlooking the majestic Eastern Himalayas. Think I am talking of Himachal? Think again!
North Bengal has more surprises for your winter escape than you know of. The reigning queen Darj and her handmaidens, Kalimpong and Gangtok, trot across our holidays like no one's business (especially if you are from Bengal). Getting lost in the robust flavours of Darjeeling tea while looking at the distant snow-clad peaks of Kanchenjunga is still a travel turn-on for most of us. But the mad rush of milling crowd in these stations are a legit vacay spoiler.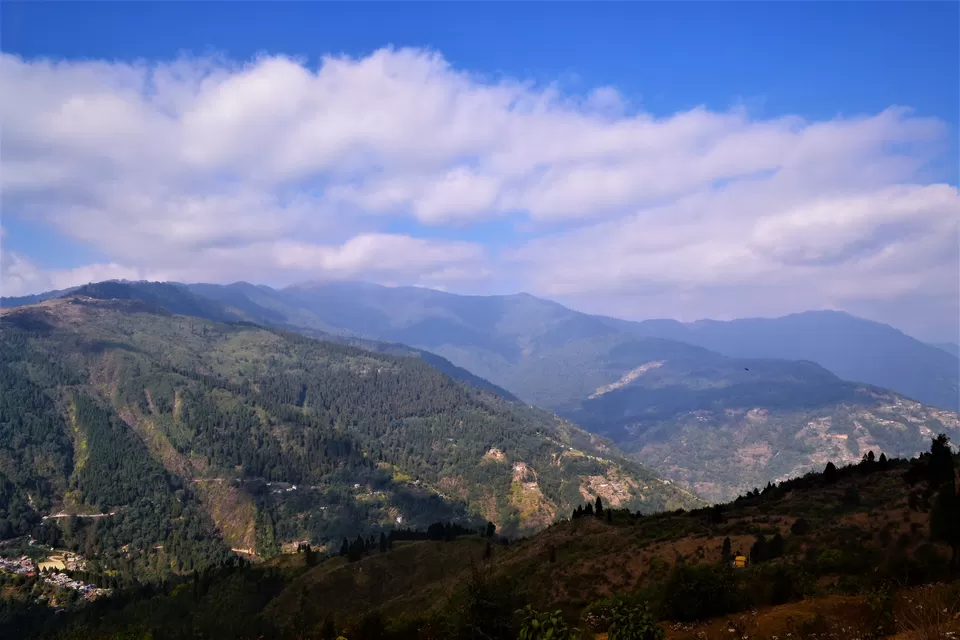 Now, imagine a secluded village tucked somewhere in the hills, and is dotted with rows of orange trees. If the Himalayas itself is giving you the high, then consider Darjeeling tea coupled with Kanchenjunga, tranquil serenity and the tangy-sweet burst of oranges — enough to kick-start your holiday plans?
Visit the towns of Mirik, Sittong and Sukna to relish on these pulpy sweet oranges that grow in clusters around these villages. All of these towns lie close to the city of Darjeeling. The oranges (also, commonly known as Darjeeling oranges) are strikingly distinct from their Nagpur cousins. These are relatively small and are deliciously sweet and fleshy—all packed within a thin skin. Besides these, you'll also find pomelo oranges growing in clusters around these hilly villages. Visit the orchards and tread carefully because there'll be oranges carpeting the ground below! (Quick tip: Don't pick oranges from the trees without permission because most of the produce are often already sold by the owner.) As much as the fruits, don't forget to indulge in the locally produced marmalades, preserves and jams.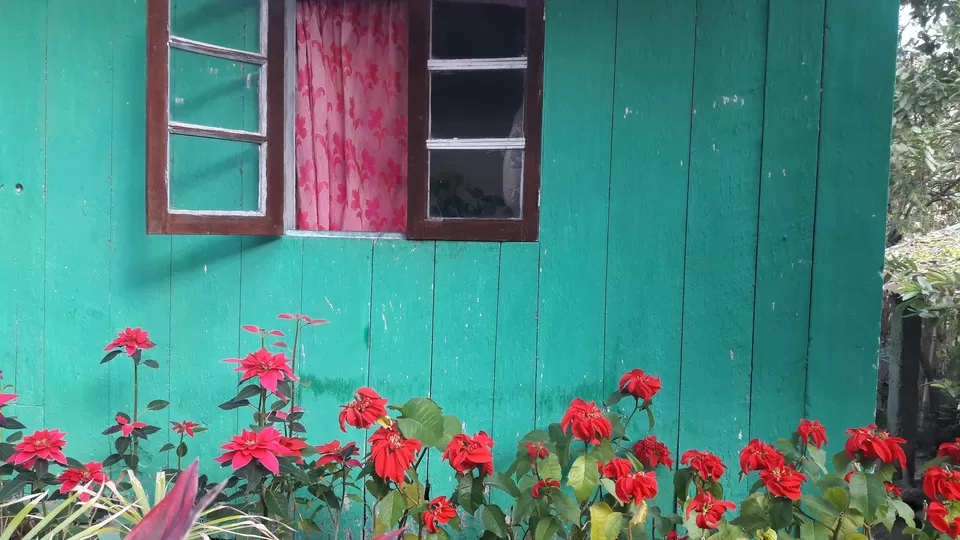 Far from the madding crowd, these orange towns are charming mostly for their quaintness and seclusion. While commercial spaces have not made their way into these towns, the warm welcoming locals have opened their homes for you and I to enjoy their hospitality, food and the town. Add to this charm quotient, the opportunity to live in wooden cottages that overlooks the hills and have orange trees and brilliantly-hued orchids growing on its sides.
Stay in the homestays and let the locals welcome you with their traditional Khada (scarf) and woo you with local food. When in Mirik, visit the locality of School Dara to stay close to the orchards and enjoy the company of the locals.
Rodhighar Homestay with its British-styled cottages is a good place to hole up in to enjoy the hills and tranquility. Wake up to a delicious breakfast and then trail down to Rodhighar's own orange orchard and organic farm in the hill side to get lost in. The rent varies between INR 2000 to INR 2600, per night.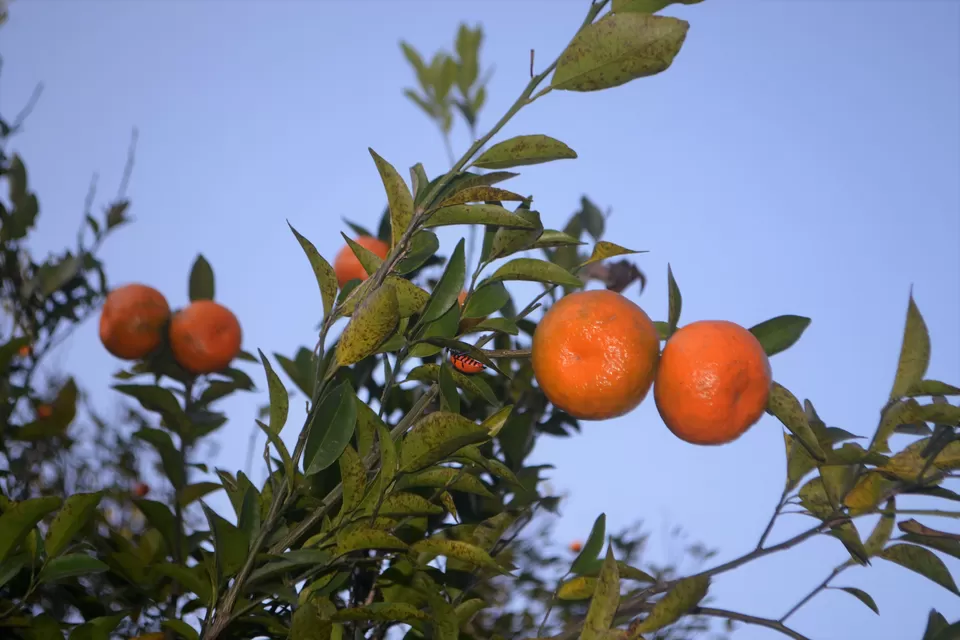 The orange village of Sittong is close to Kurseong and is still untouched by commercial hotel honchos. Sitting in the lap of pristine nature, Sittong turns orange in winter months with its orange blooms. Orange trees line the winding roads and homestays are further apart from each other. On top of the list, check out Hangkhim Homestay and Humro Homestay for your stay in Sittong. Rents vary from INR 1400 to INR 2200, but the stay is most cherished. Enjoy the local flavours of squash as much as the oranges and the deceptively cute looking local chilli (aka dalleh).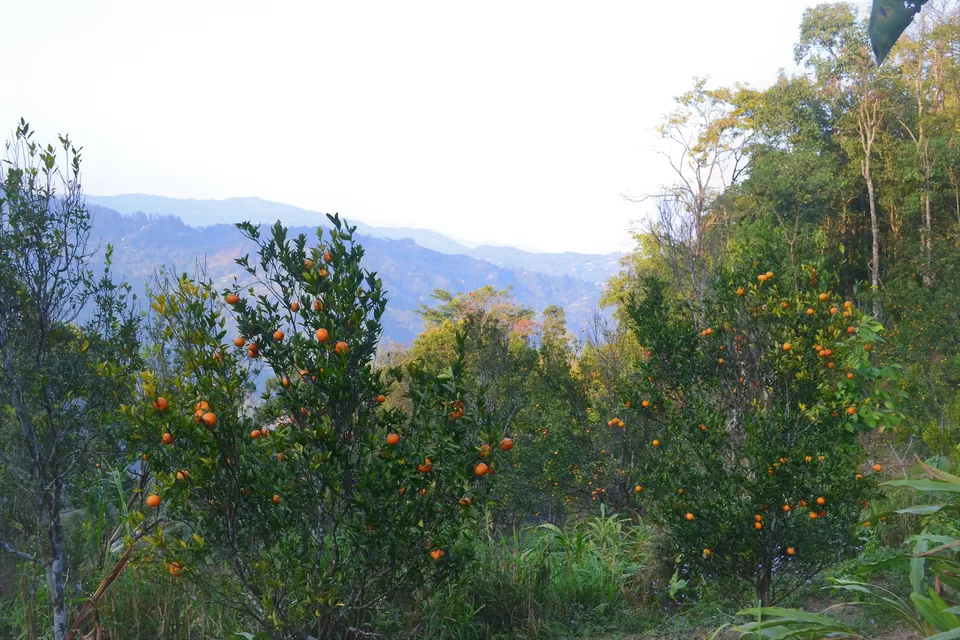 Visit these orange towns, and you will agree with us when we say these little orange blooms peeking out among the flaming red poinsettia flowers against the backdrop of the majestic hills are a rare sight to behold and forget.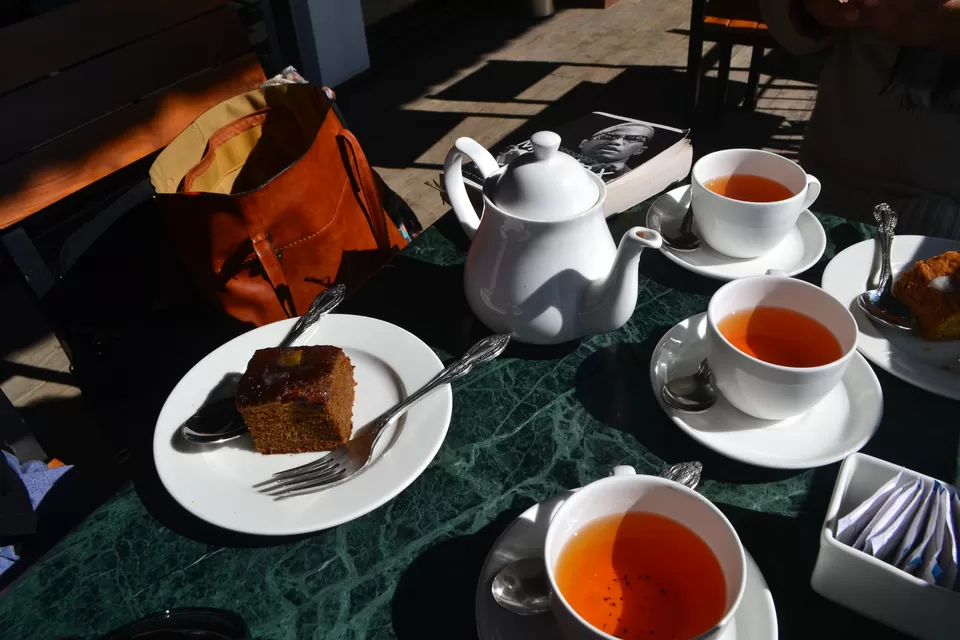 So, waste no time and get planning with your calendar because the oranges are here to entice till February end. Book your stays before you go, and be sure to hug the locals for their warm hospitality.
Frequent Searches Leading To This Page:-
budget darjeeling tour packages with pricce, best homestay in north bengal, homestay places in north bengal, places to visit in north bengal, offbeat places to visit in north bengal