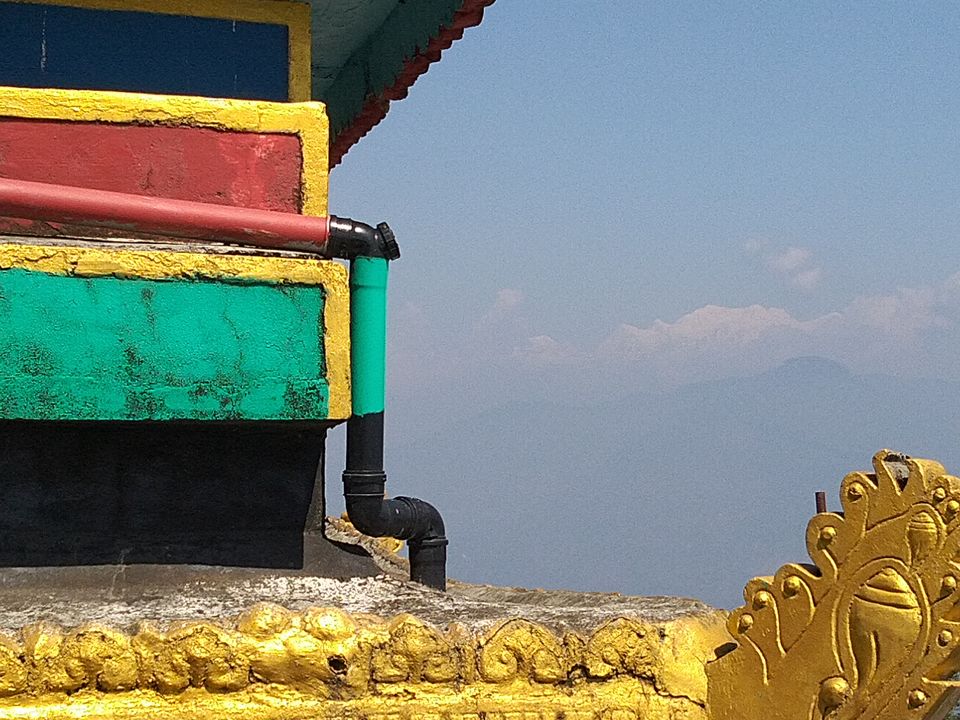 Statutory warning: Ignore the grammatical mistakes, as things coming from brain might be perfect, but not the ones coming straight from the heart.
When you come back to Kolkata from the arms of Darjeeling, all you feel is the urge to run back into it. Away from the pollution and the hustle bustle of a city, the villages on the hills of Darjeeling, has a lot of simplicity to offer. Describing the beauty of the villages of the Darjeeling district of West Bengal, in words is almost next to impossible. The probable first question to strike your mind when you see the villagers is, why and how are these villagers residing in such rugged remote areas of the hills. That is because the history of many of their roots date back to the pre independence era, when there was hardly any communication system built in the interiors of the Darjeeling district.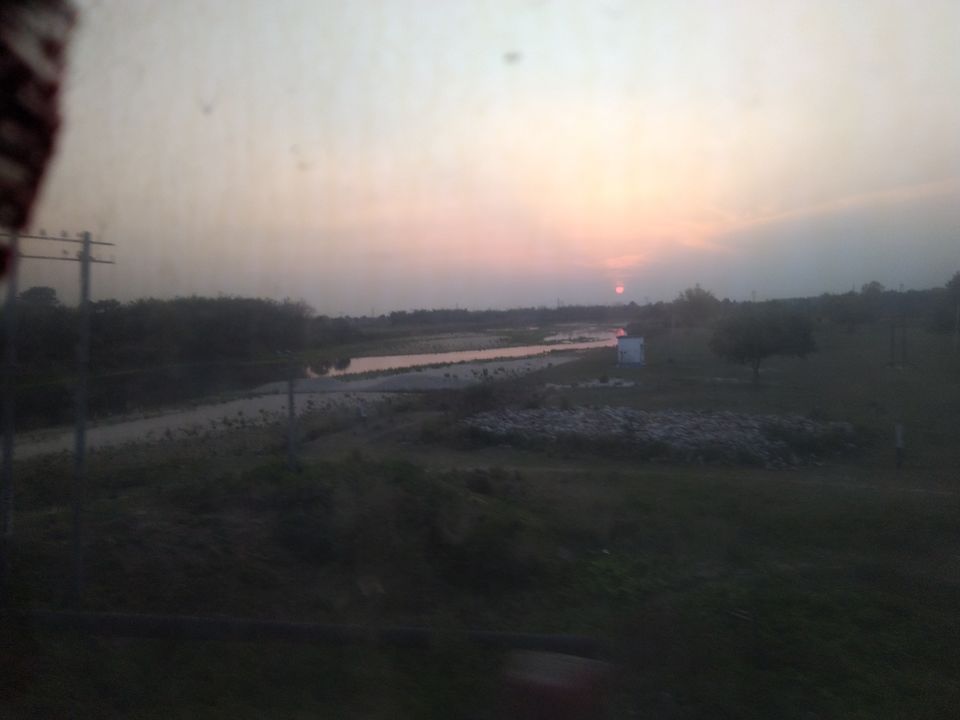 We started the journey on 14th April 2019. From Sealdah, we boarded Kanchenjangha Express, which departs at 6:35a.m, for reaching New Jalpaiguri Station. The train reached NJP at around 7:45 p.m. Generally cars do not leave for the hilly roads after sunset, so we had to halt at Hotel Breeze at NJP for a night which we booked through an online hotel booking platform. The next morning we left for Latpanchor on a Waganor provided by our consultant Dipan Mukherjee. The roads by the side of Teesta were as beautiful as always, despite pollution by the heavy traffic.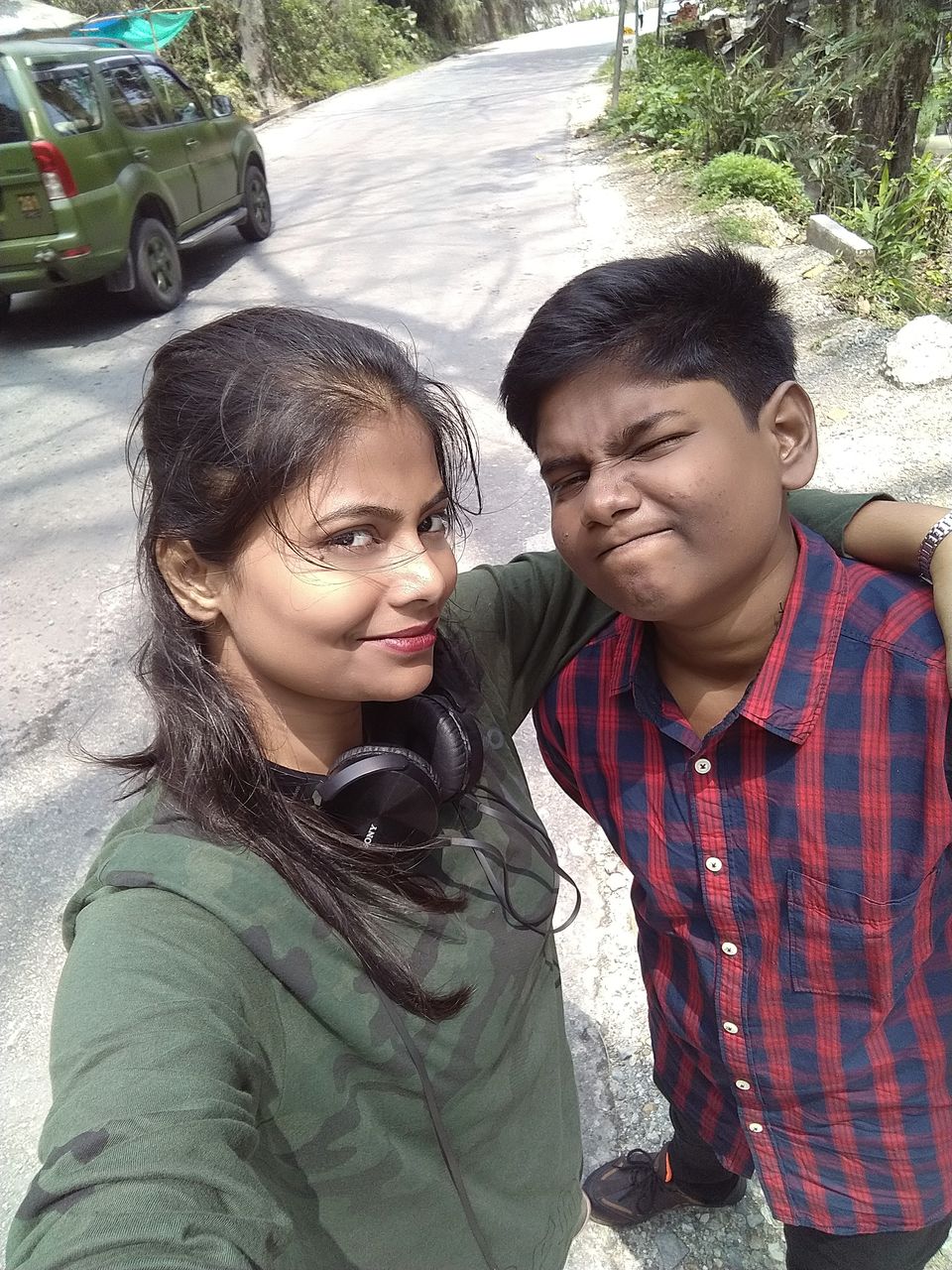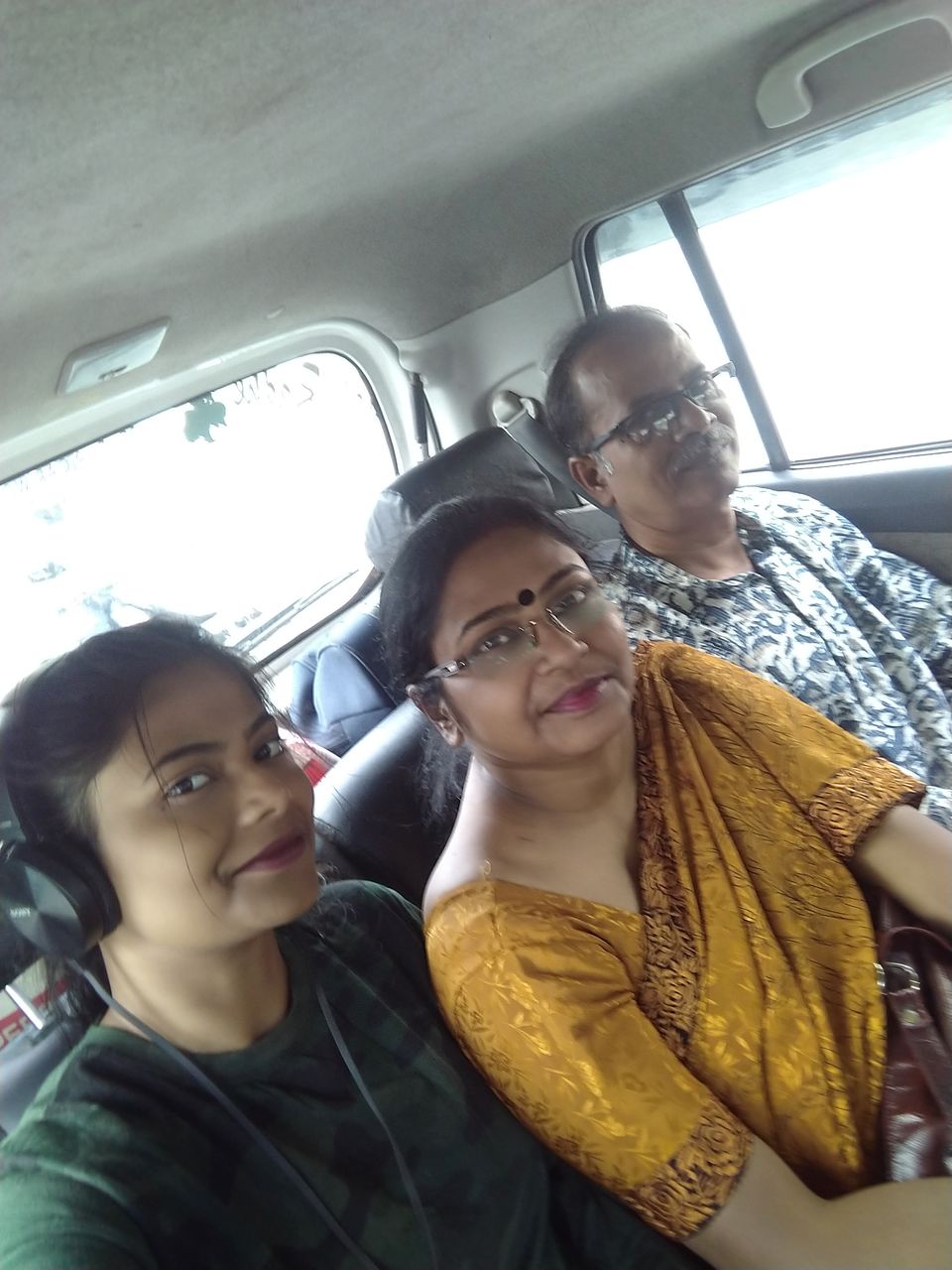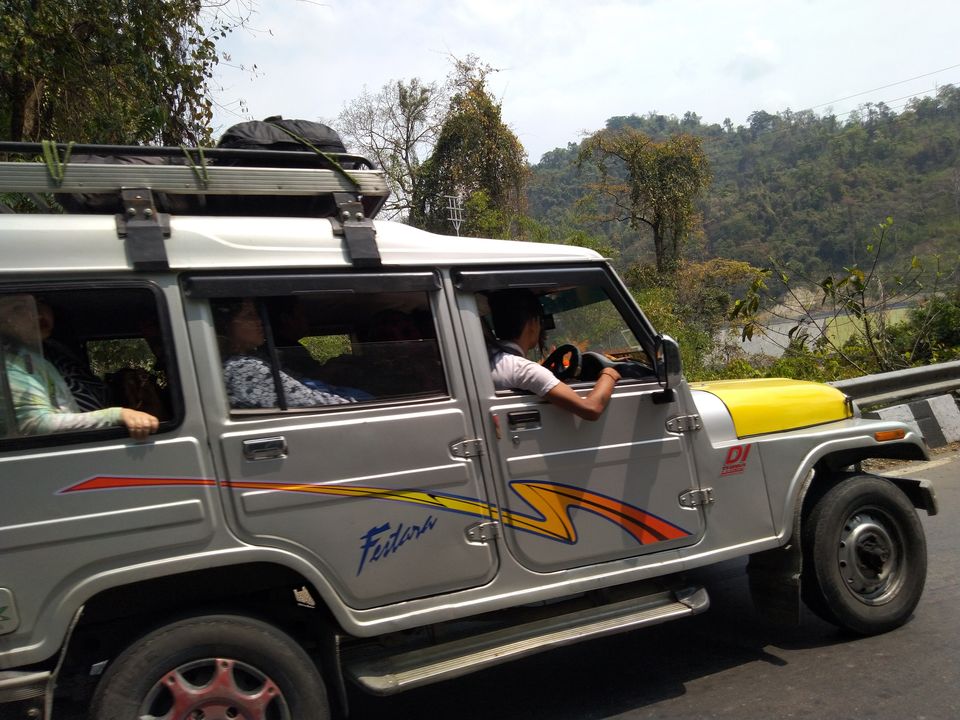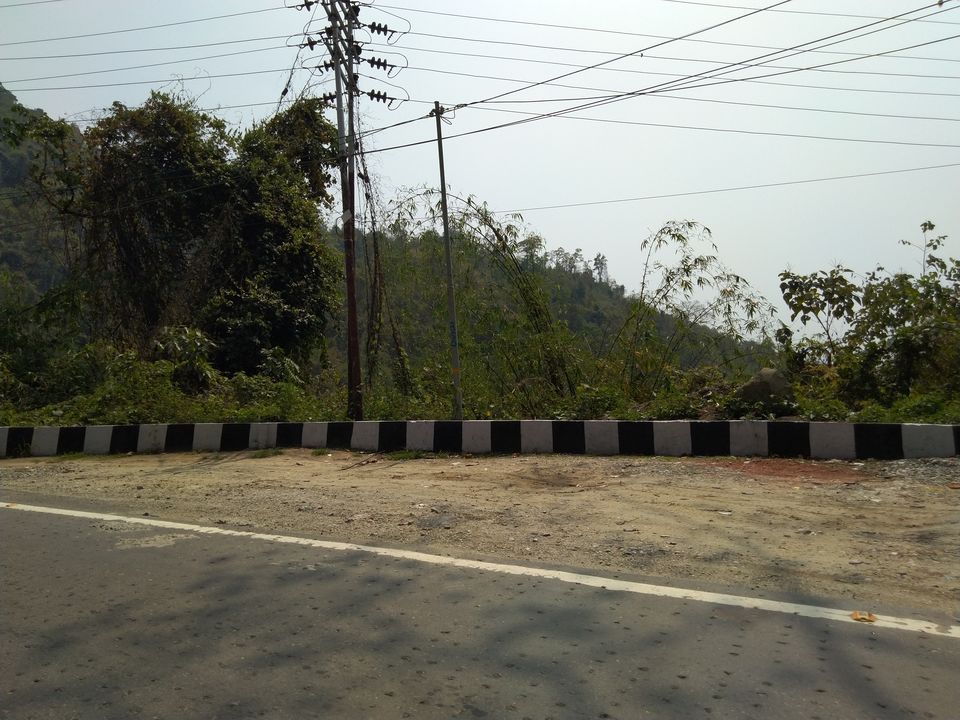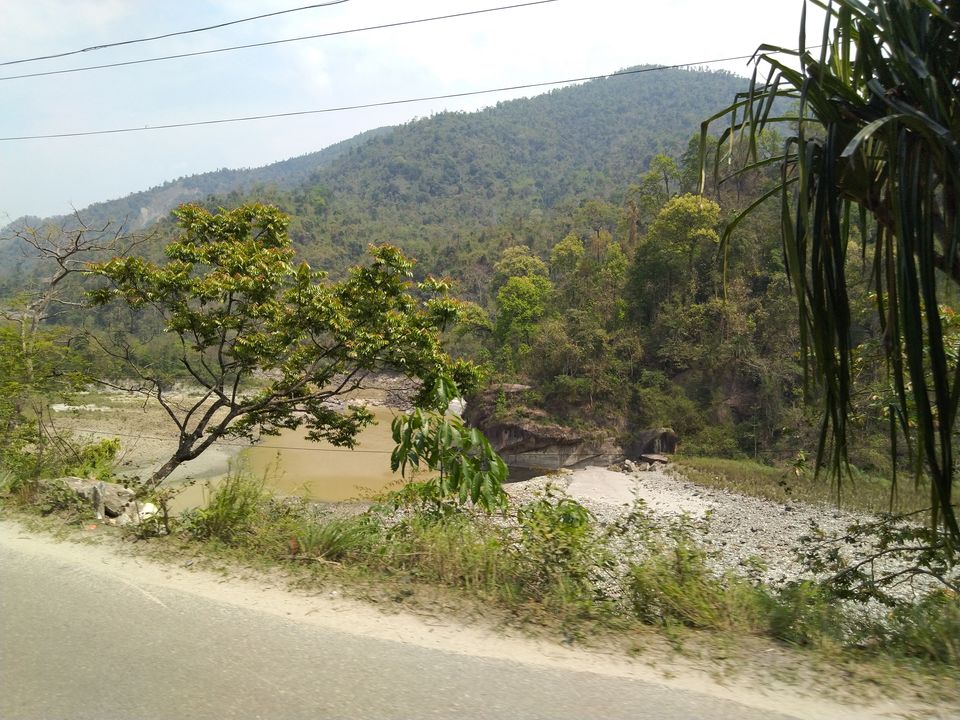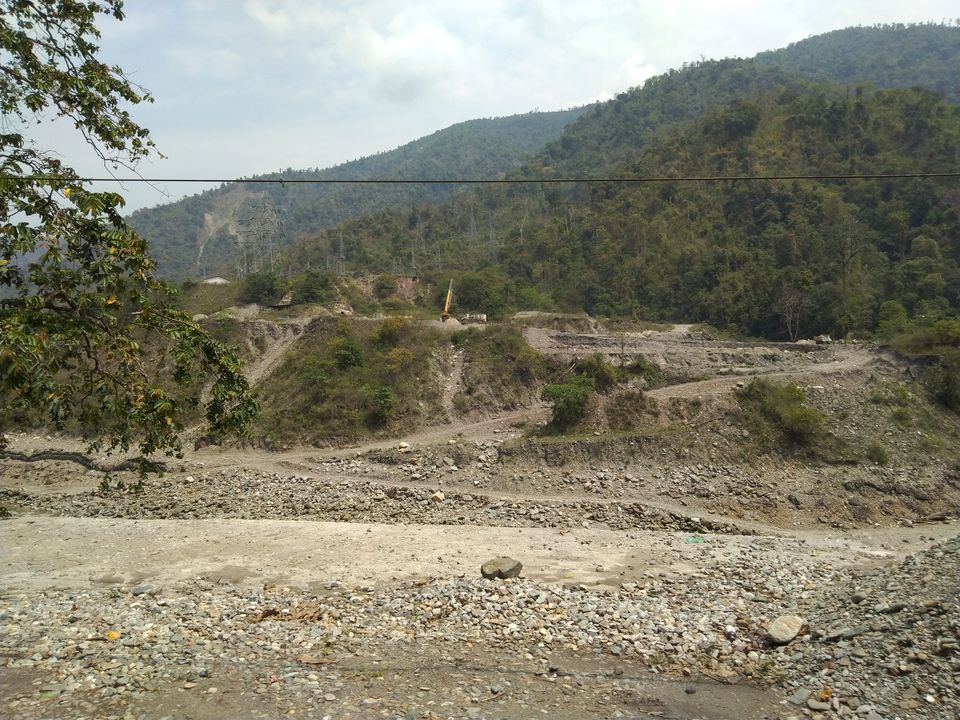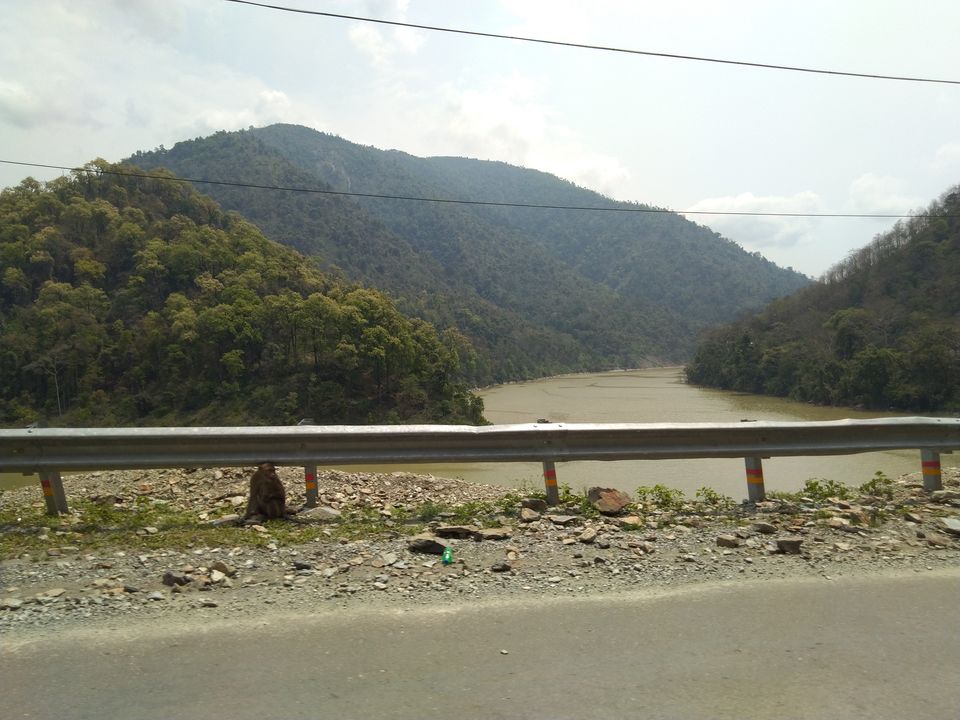 Latpanchor being a small village with scarce population is lesser known than many other places of Darjeeling. From NJP town, it takes on 2.5 hours to reach Latpanchor. This village is more known to the bird watchers and photographers for having a good population of the Great Hornbills.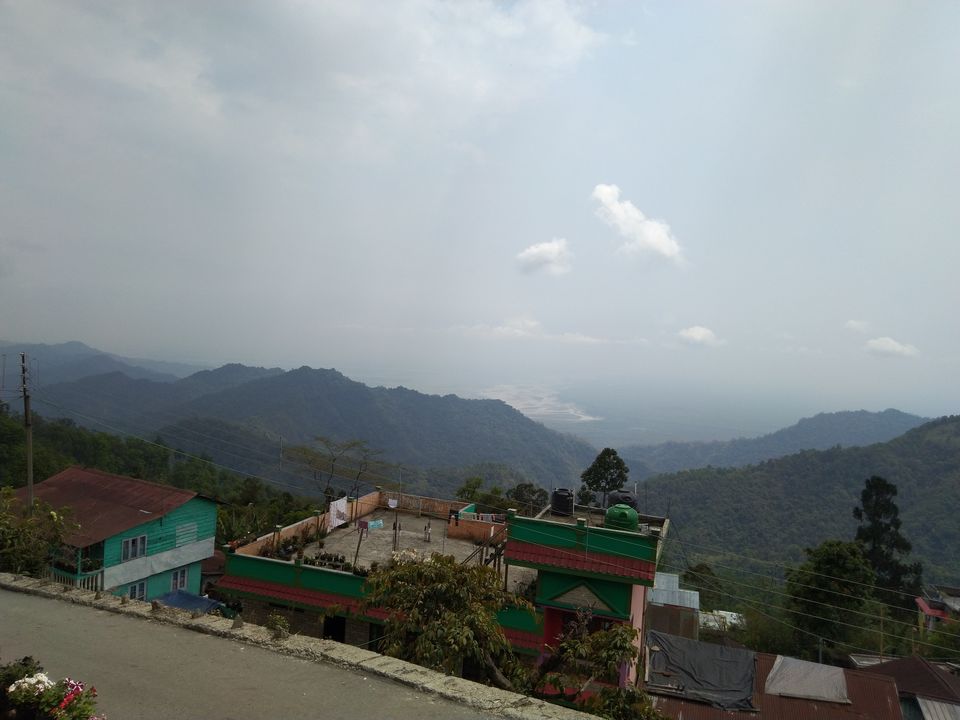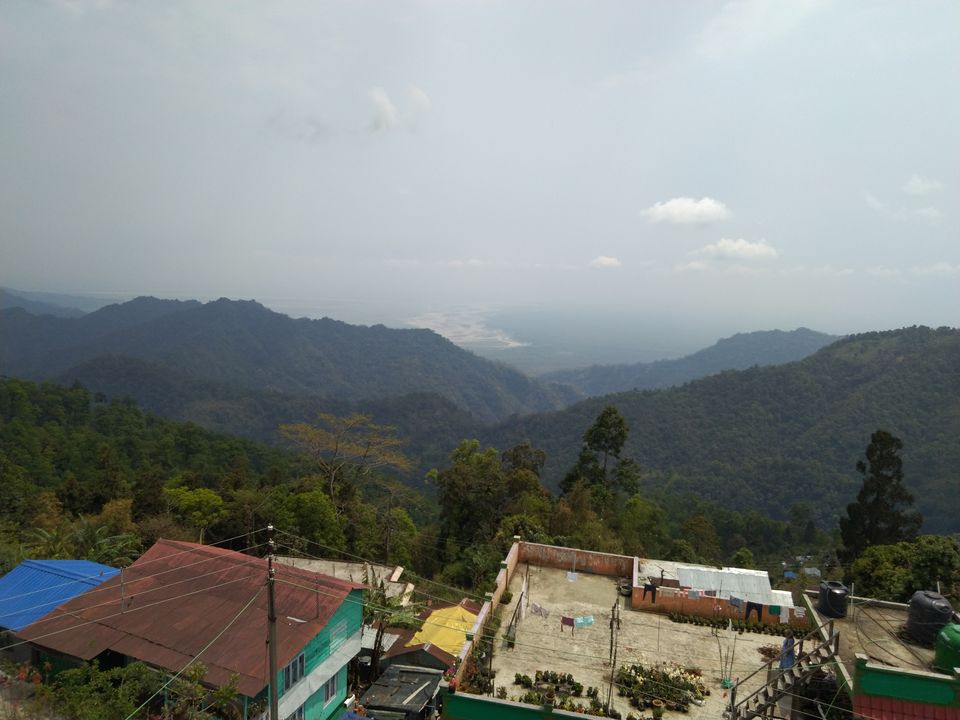 This village is the highest point of the Mahananda forest range that starts from the outskirts of NJP. Unbelievably, one might be lucky enough to spot elephants at this altitude (5000ft above the sea level) also. Personally, it was quite unbelievable for me at first, but my disbelief turned into amusement when I spotted elephant excreta at three different places in the forest. The existence of more wild animals is clear from the protected quarter of the forest ranger, which was surrounded by electrical fence. Other than birds and elephants, the core area of this forest also has population of leopards, bison, spotted deer, black bear, rhesus monkey, barking deer and a lot more. Though it is forbidden to enter the core area without permission, to do so with permission is also advisable in the morning. The best time to watch birds is early in the morning. However, if one is lucky enough, he might spot one or two birds in the exterior parts of the forest too.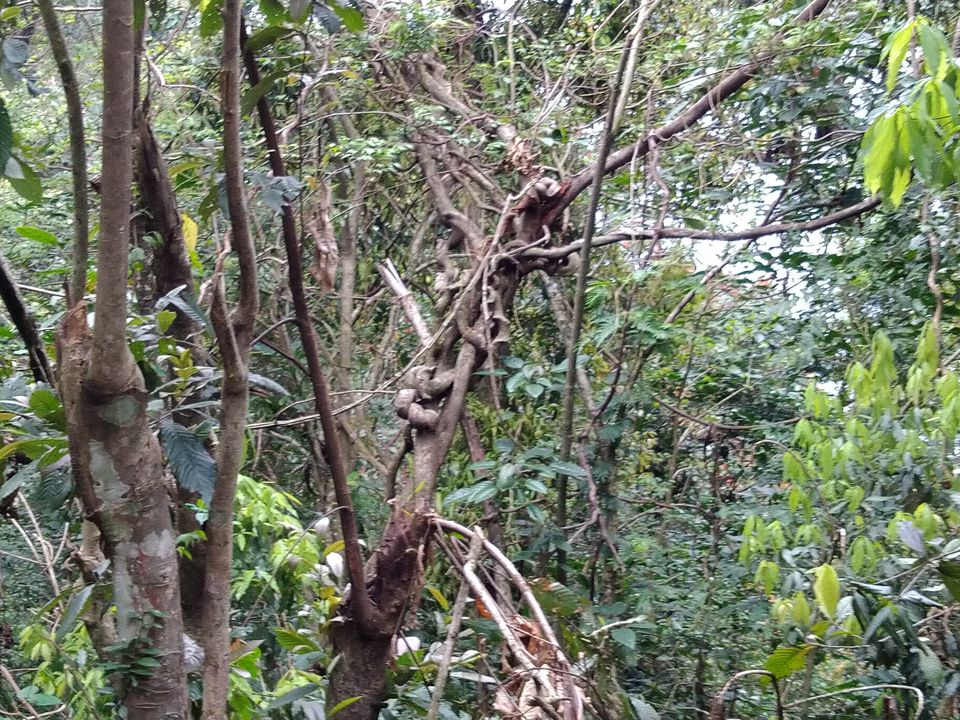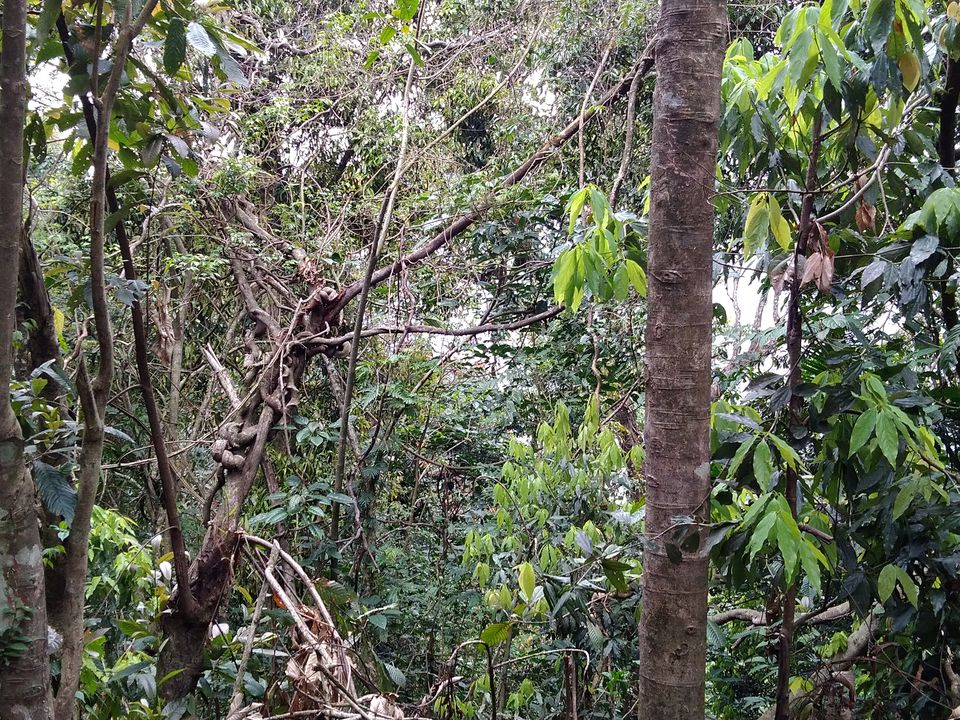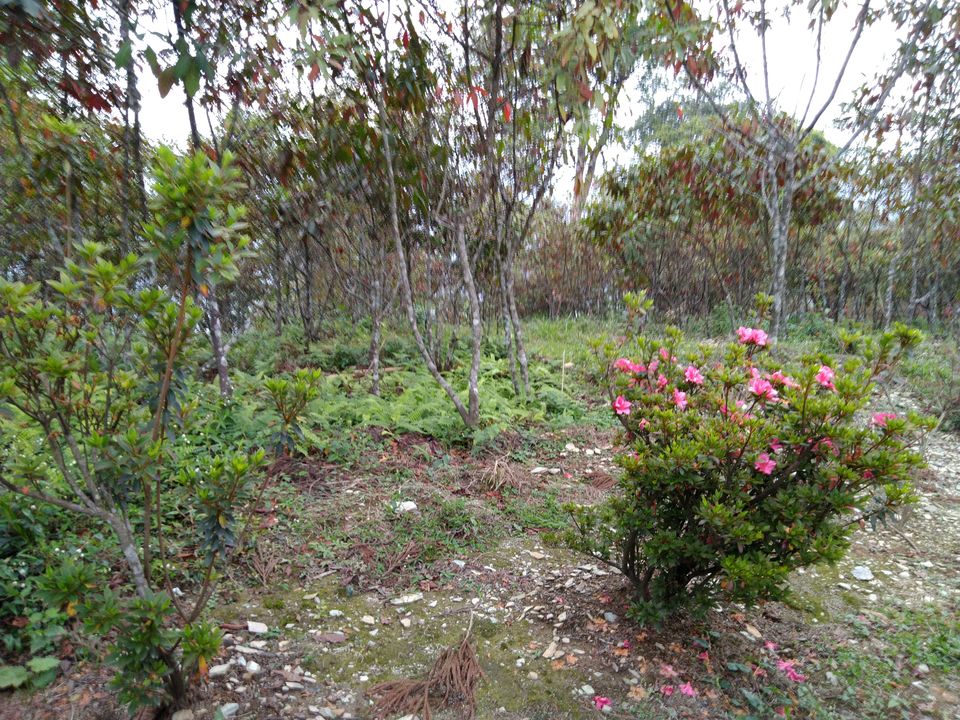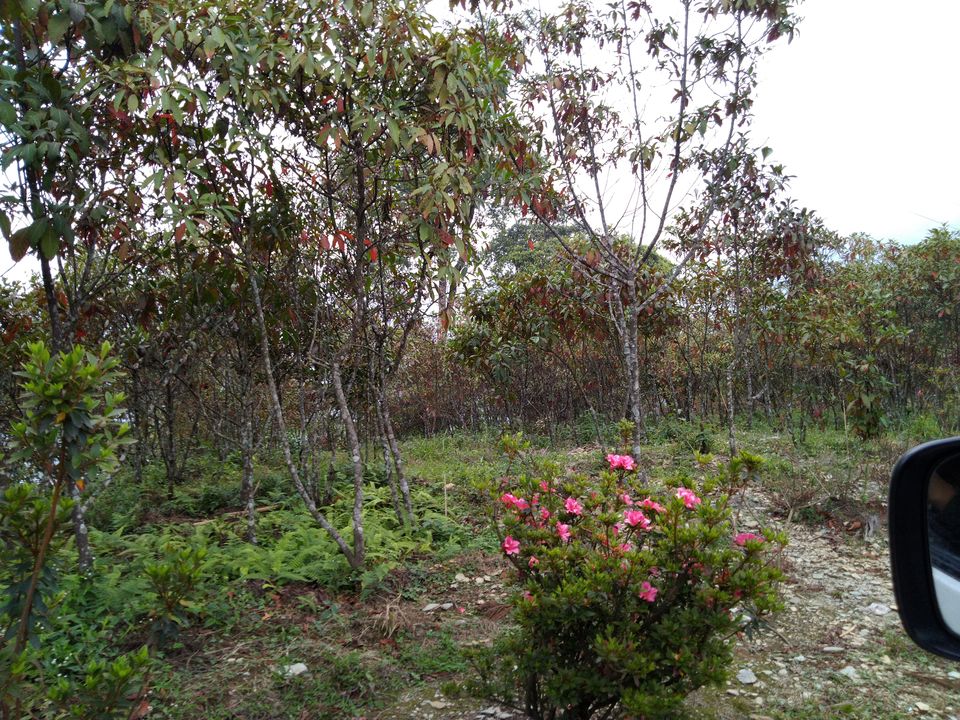 Another 'must visit' of Latpanchor is Ahaldora. This point is a peak of a tea garden which will give you a 360degrees view of the area. From this point you will see the hills of Kalimpong, Darjeeling, Sikkim and some other places too. If you are blessed with a clear sky, Kanchenjungha might give a sneak peek into your lens. This is a place which you might not want to leave early.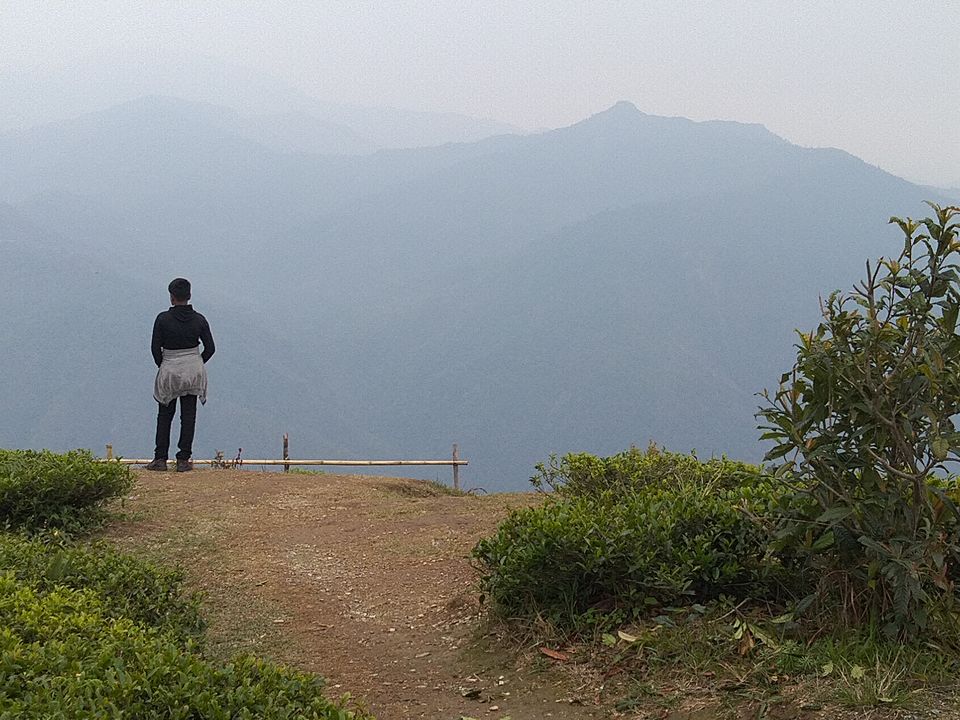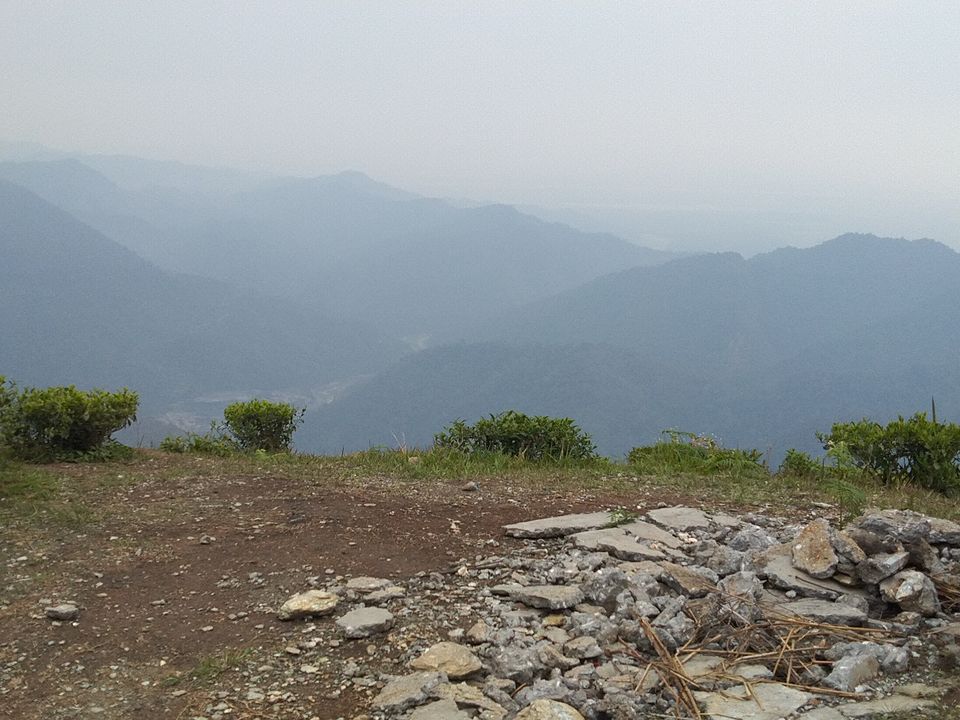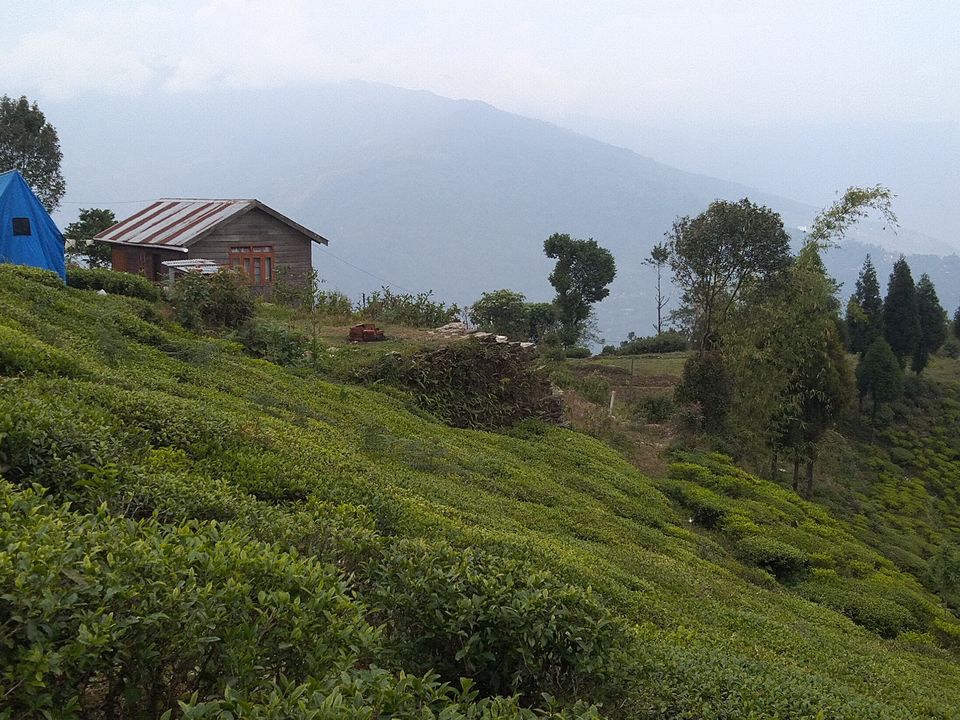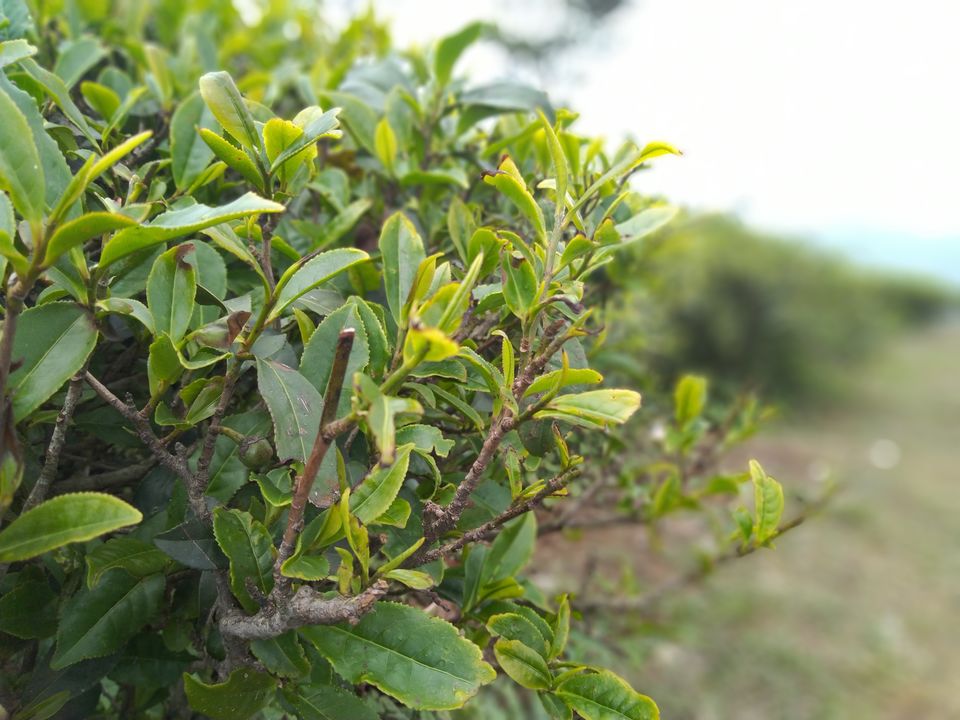 From this point we headed for the next attraction called Namthing Pokhri, which is the residence of a lot of rare species of salamander, which is facing threats of extinction. Though it is a protected water body, which you can't go close to, you can definitely hear the sound of the salamanders present there. Other than that you may also spot some Himalayan birds in the forest, surrounding the lake.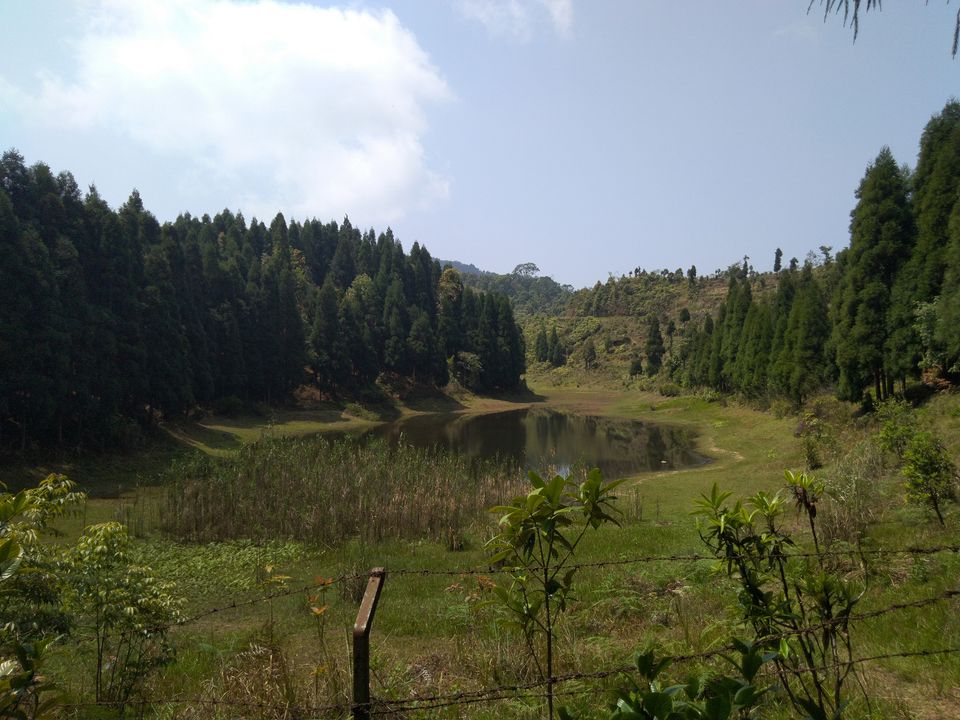 From this point, we headed straight to Sitong, the orange village of Darjeeling. Sitong is basically a valley which is located at 4000ft above the sea level. This is the main place of orange cultivation in Darjeeling. As per the villagers, one visiting this place in the month of October will find the whole village full of orange fruits which by that time become ready to be plucked. An image from a drone might make this area look absolutely like an orange village. Here, we stayed for two days at the Hangkhim homestay, which is certified by the tourism ministry. An evening at this homestay will give you the most pleasant evening that you could ever ask for.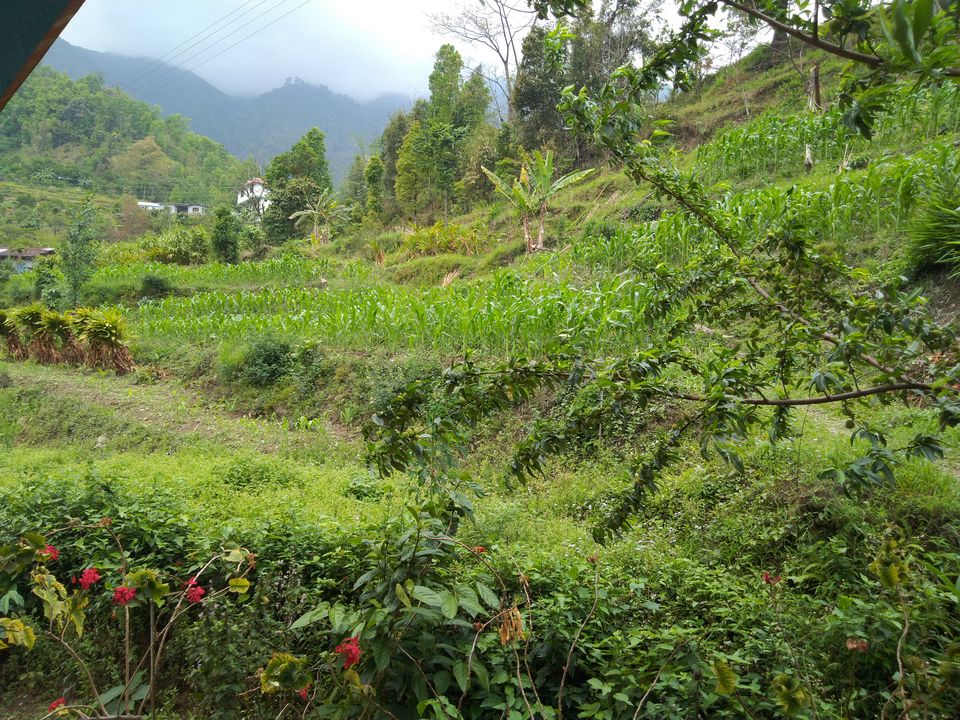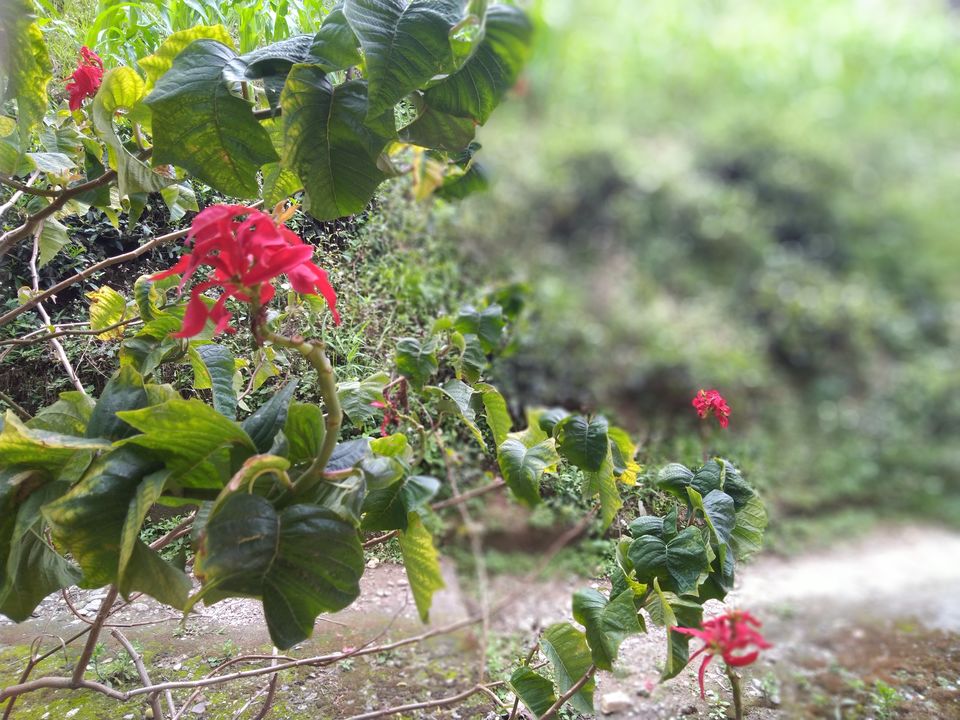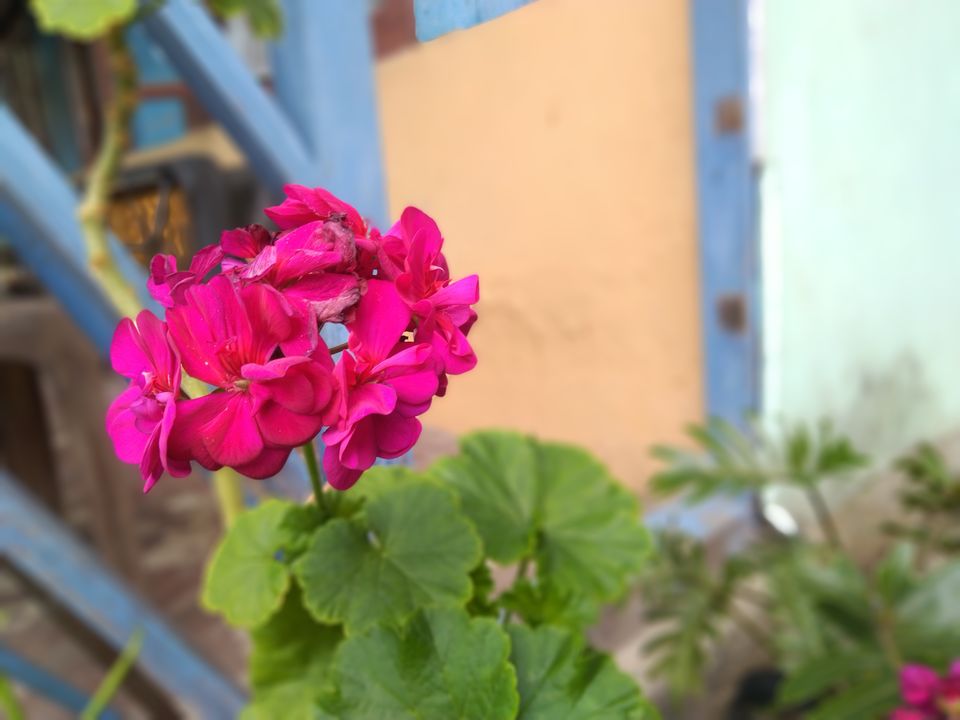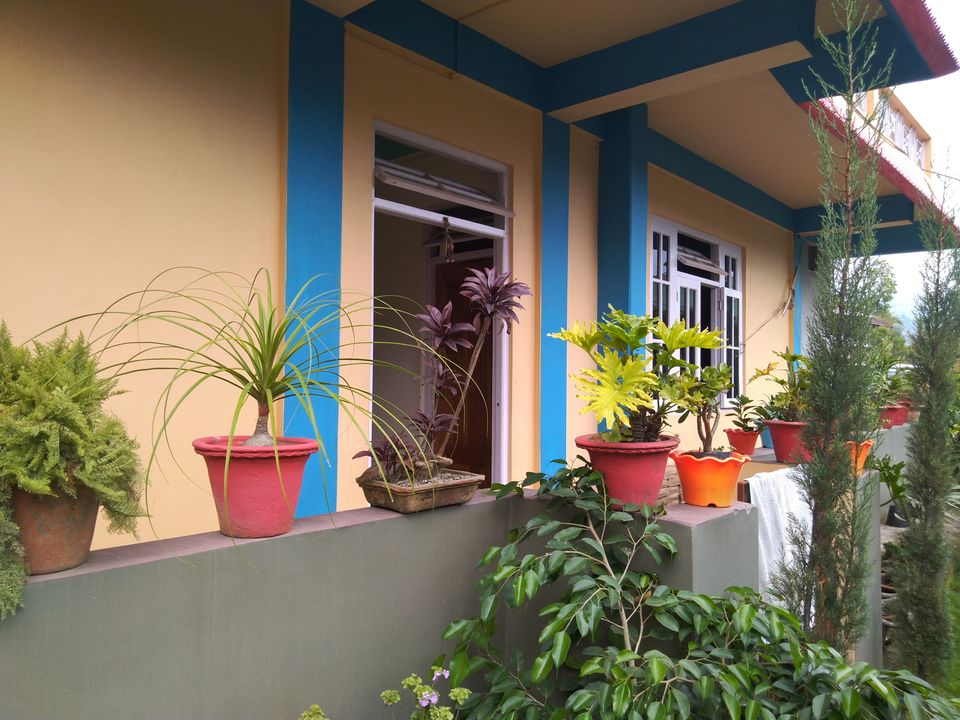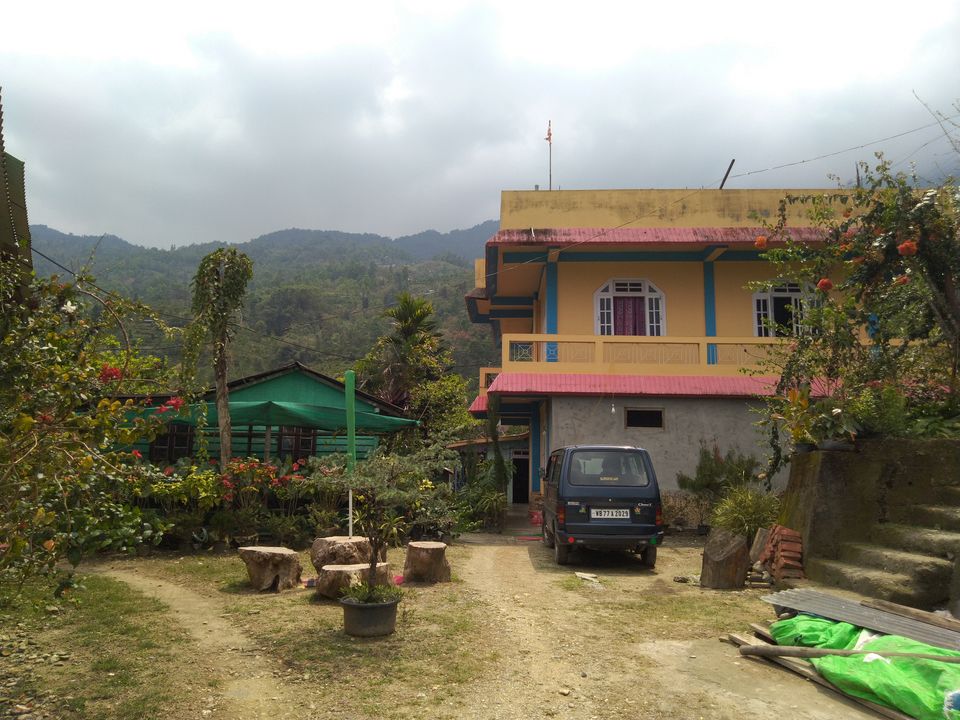 The only natural sound is here is the sound of a waterfall nearby, accompanied with a view of the small lights coming from the houses in the surrounding areas and mountains. If you are lucky to have a clear weather, you can enjoy the moonlight as a cherry on top.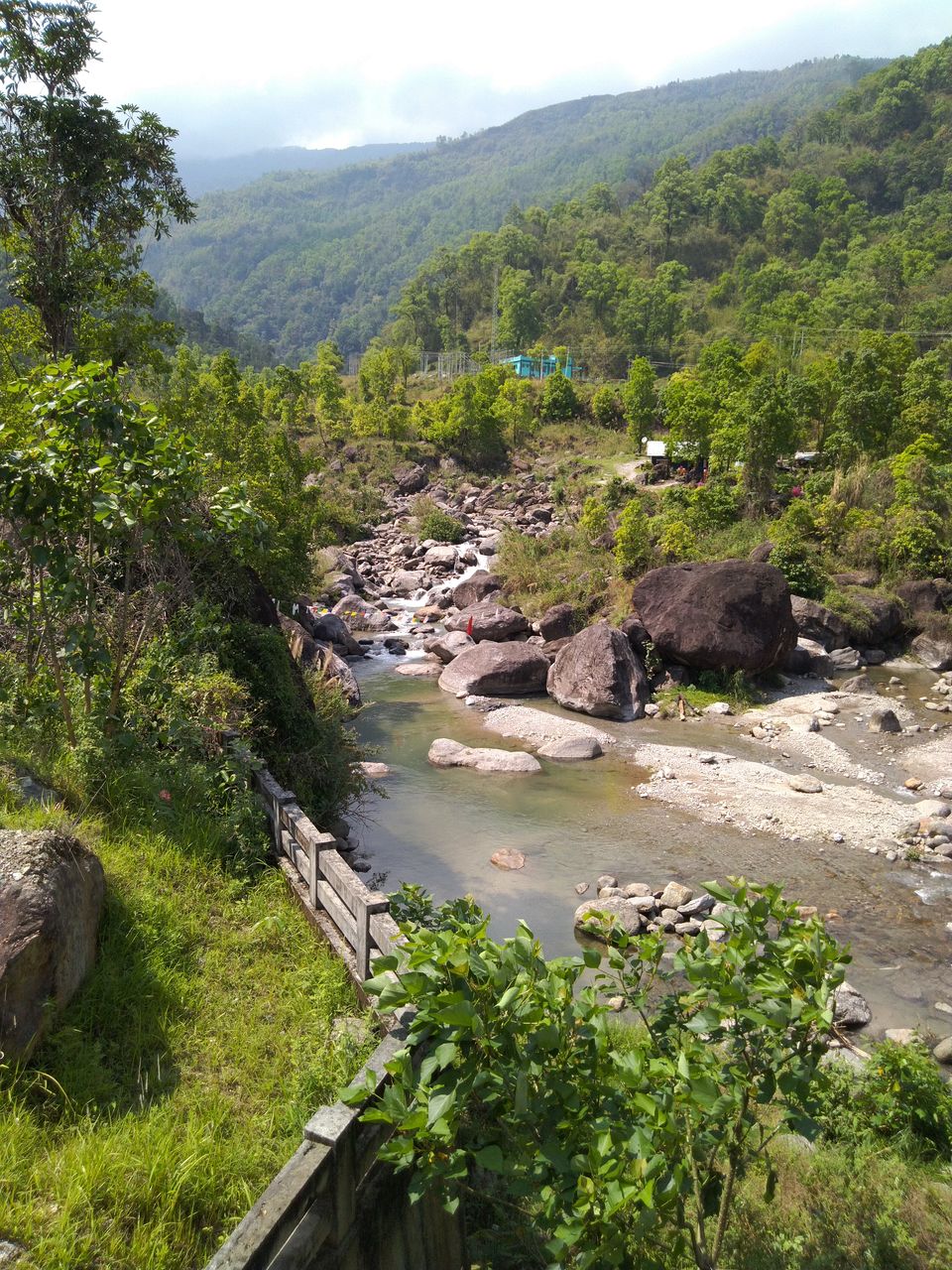 However, for me, cherry on the top was the family whose house we stayed at. The Hangkhims are wonderful people who, now, have become my extended family at Sitong. They took care of all our needs in every possible way.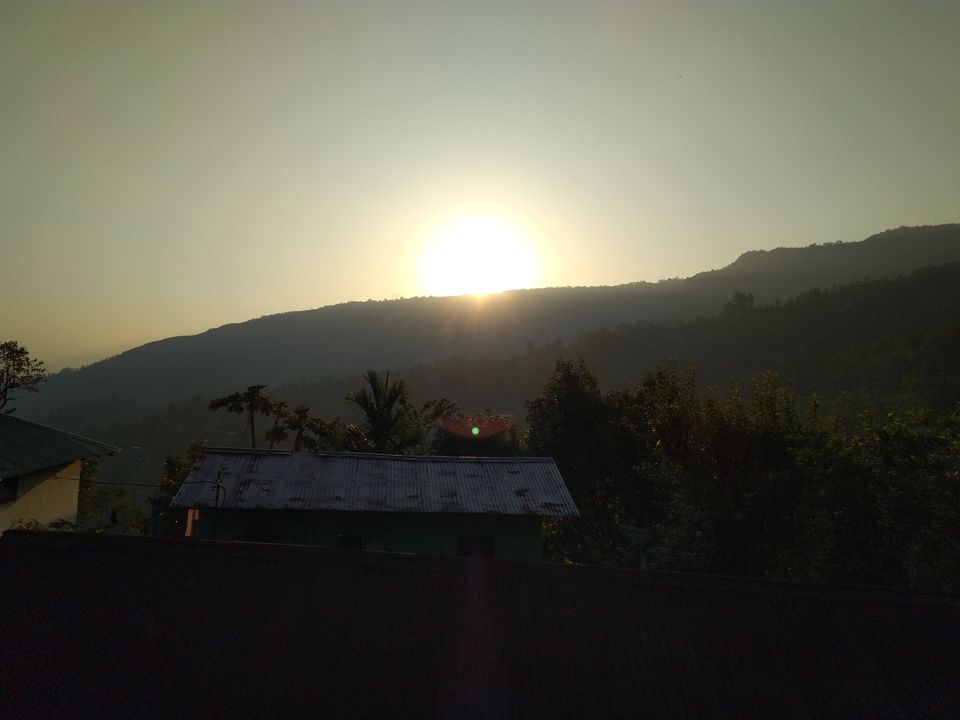 Due to thunderstorm, there was powercut over a big area for two days. As the weather was pleasant enough we had no issues with it other than the problem of not being able to charge the phones. Mr. Mahendra Rai arranged for a generator us. To our misfortune that generator leaked. But next day he got it fixed. Their home is surrounded by different plantations which are taken care of, by Mr. Rai. The presence of tea, peach, various flowers, and maize plantations adds to the scenic beauty of this place. Mr. Rai also has a nursery which is a sponsored project by the the government of West Bengal. In his nursery he grows various flowers, ornamental plants and cacti. Other than these he also has few cows in the backyard.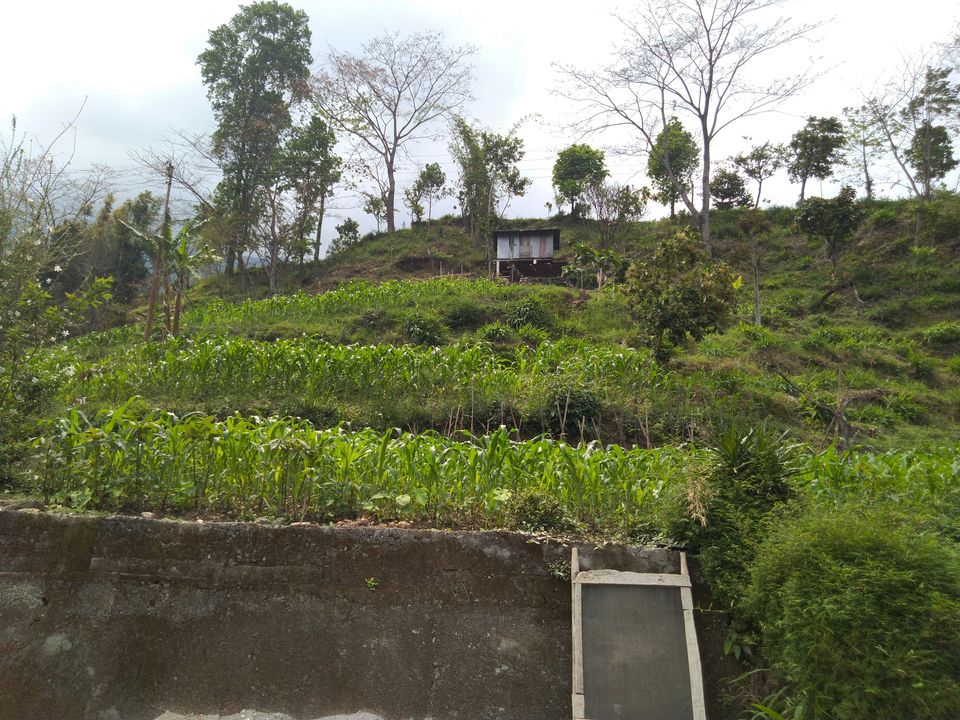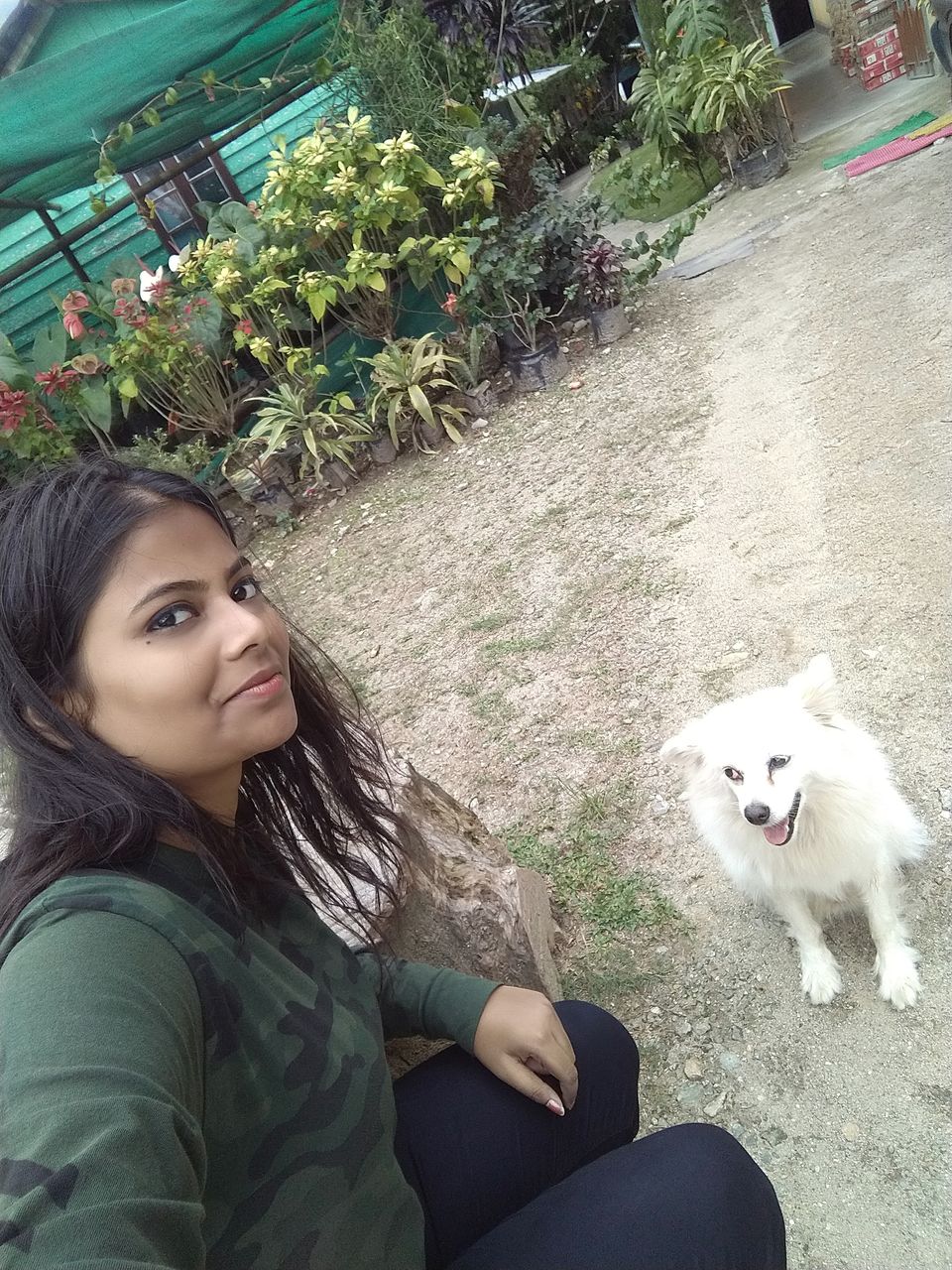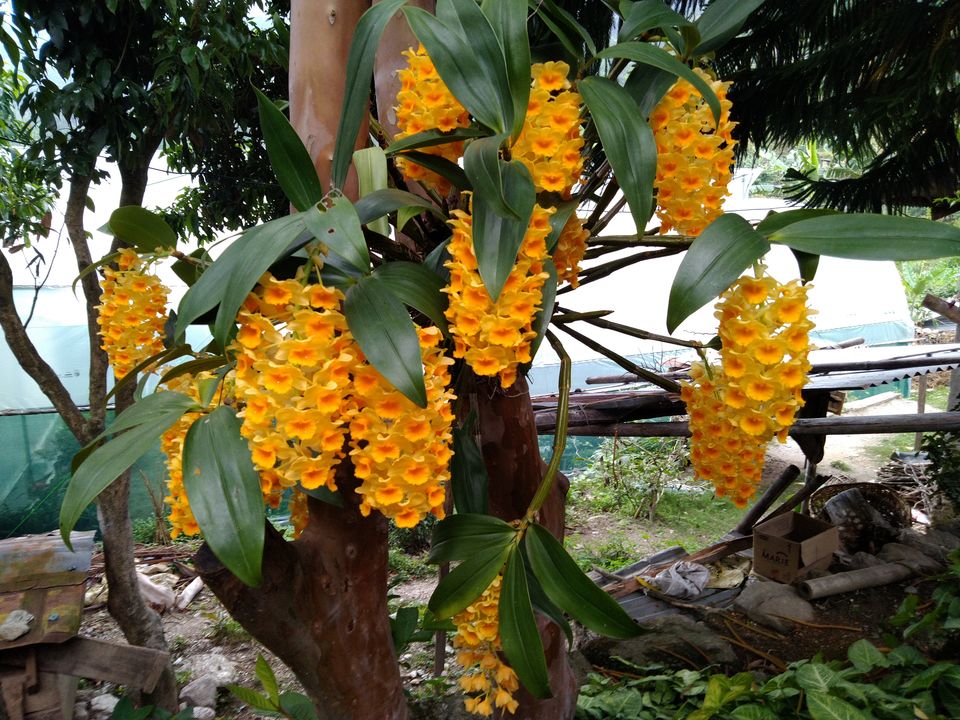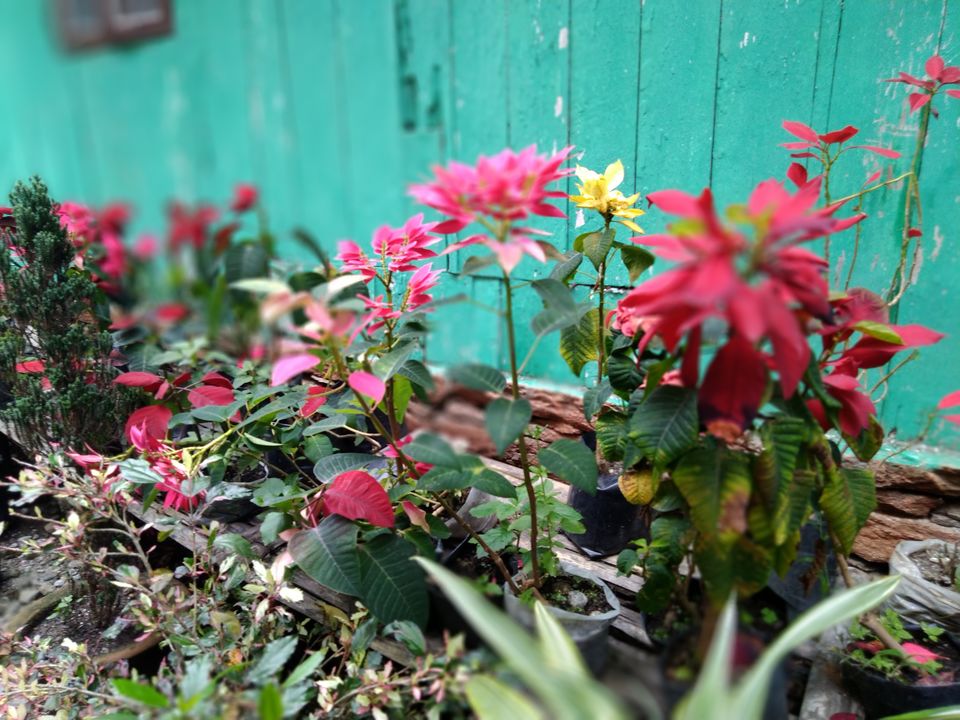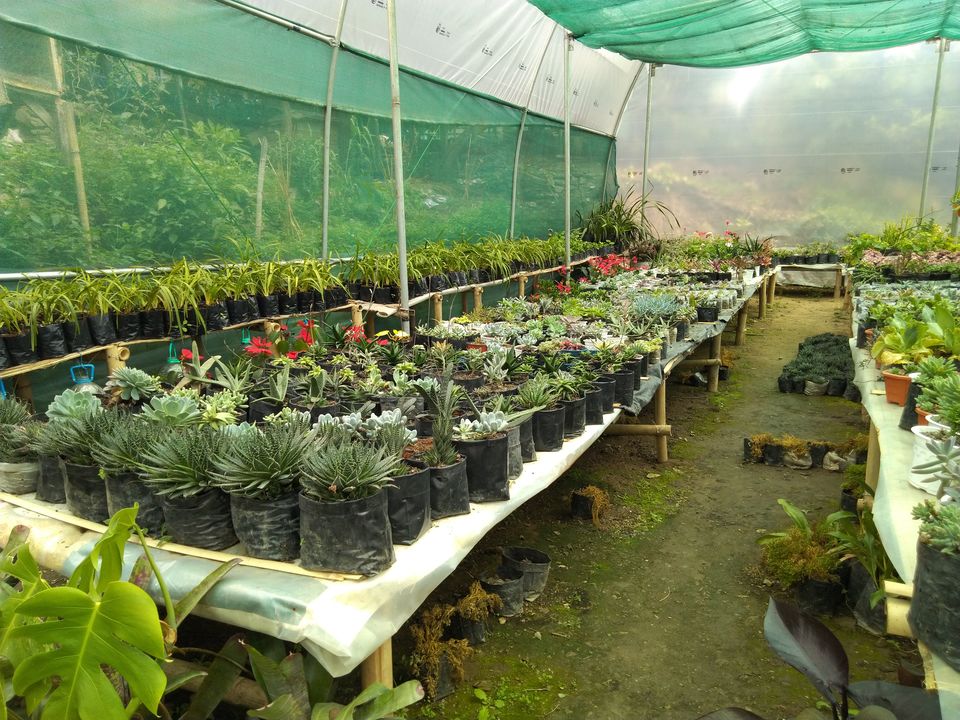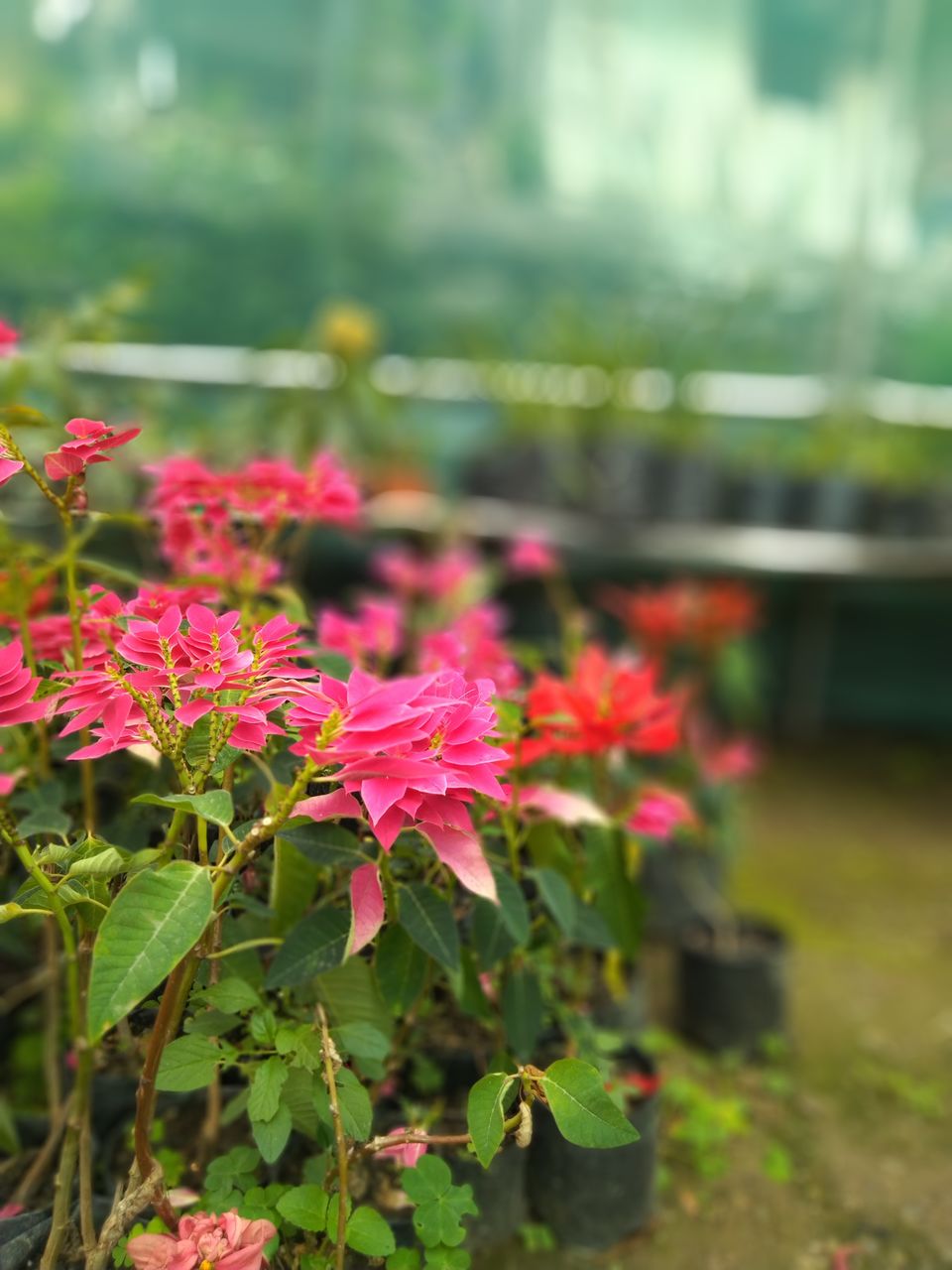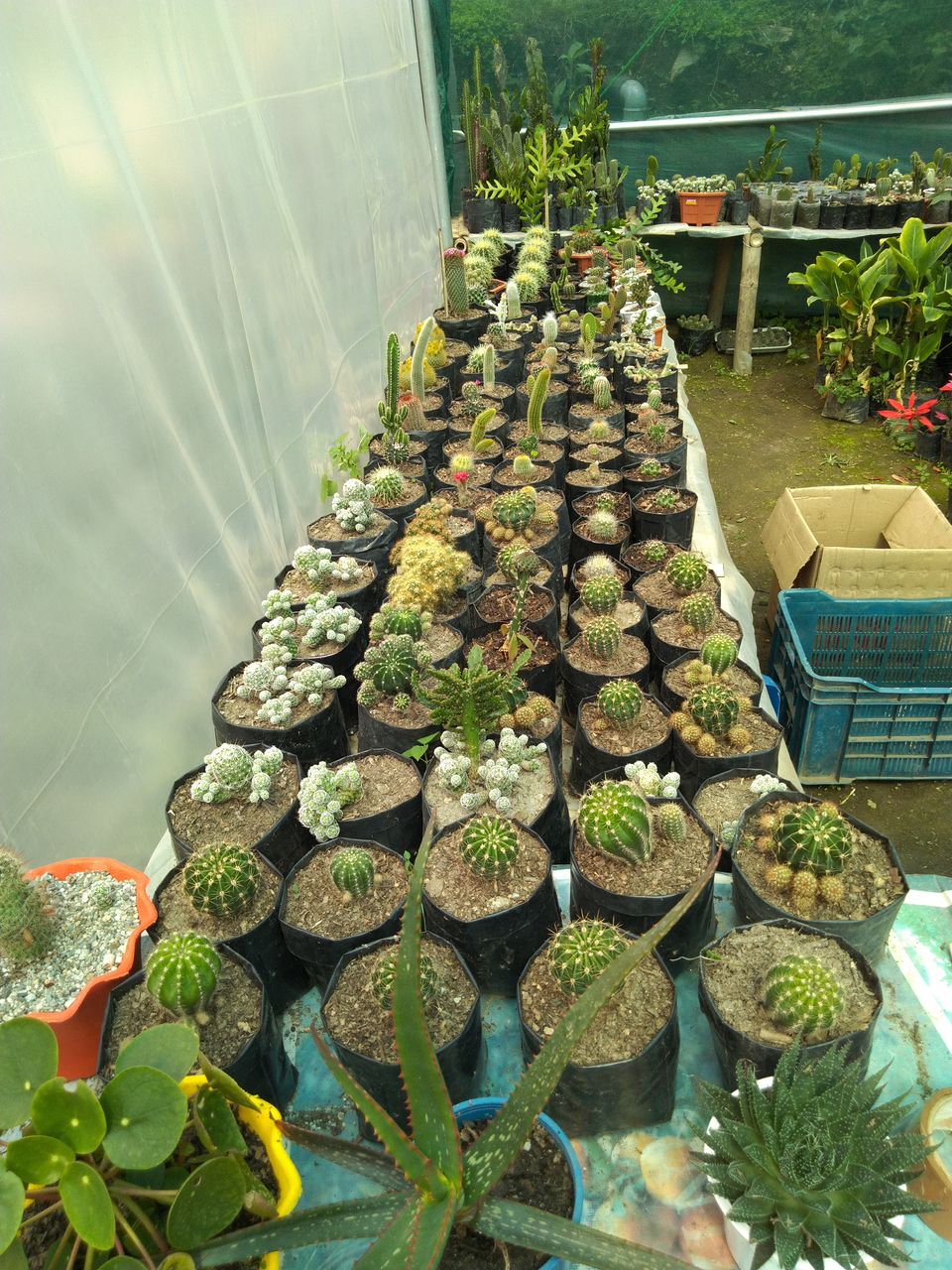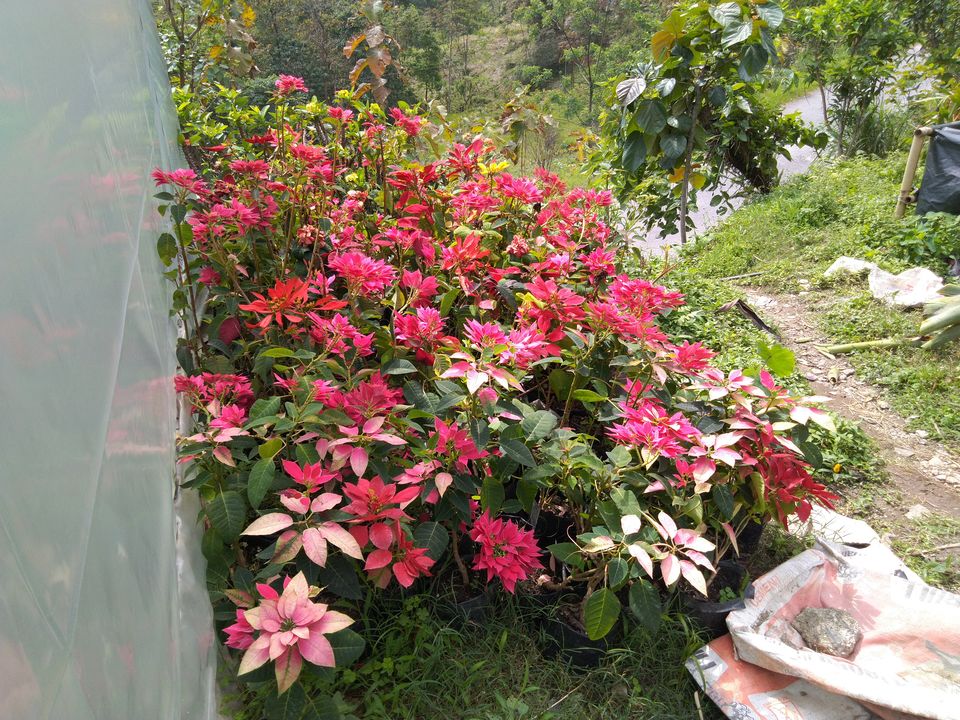 Overall, this place will give anybody the perfect flavor of a mountain village. The best part about this homestay was food. Mr. Rai's daughter Pratiba is a little masterchef of Sitong. She is blessed with magical hands which can make any food extremely tasty. She said that she learnt cooking Bengali dishes from several Bengali tourists. But, despite being a non-Bengali, she brings out the flavor of Bengali dishes so well which I also might not be able to do. She cooked a potato curry which she just heard about from my mother so well that it didn't seem that she cooked it for the very first time. She is an amazing person with a forever smile on face, whom, I have already started missing.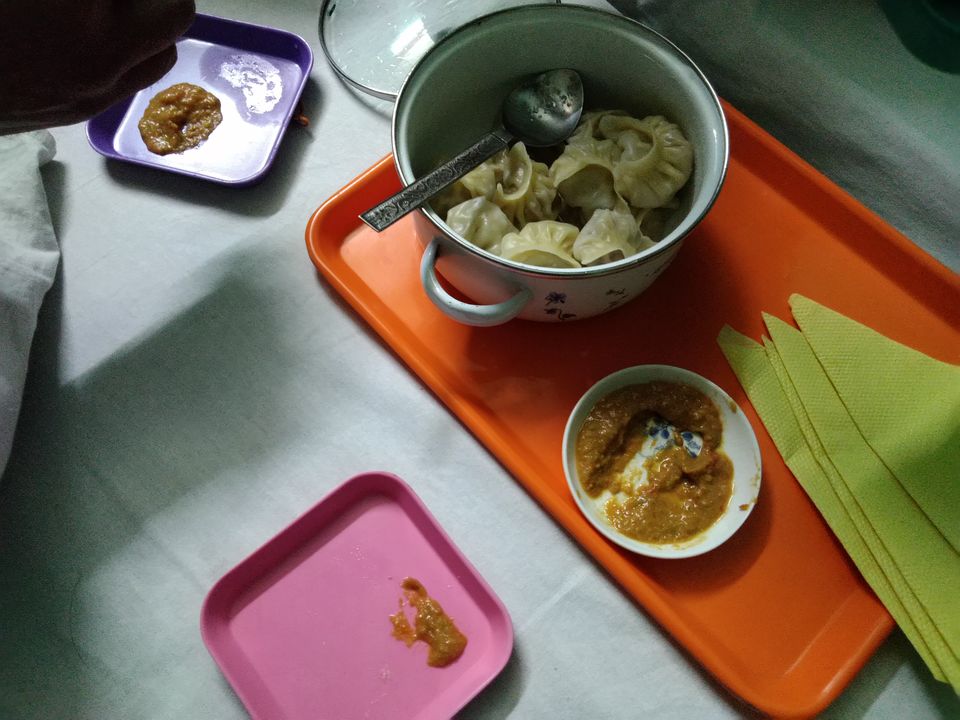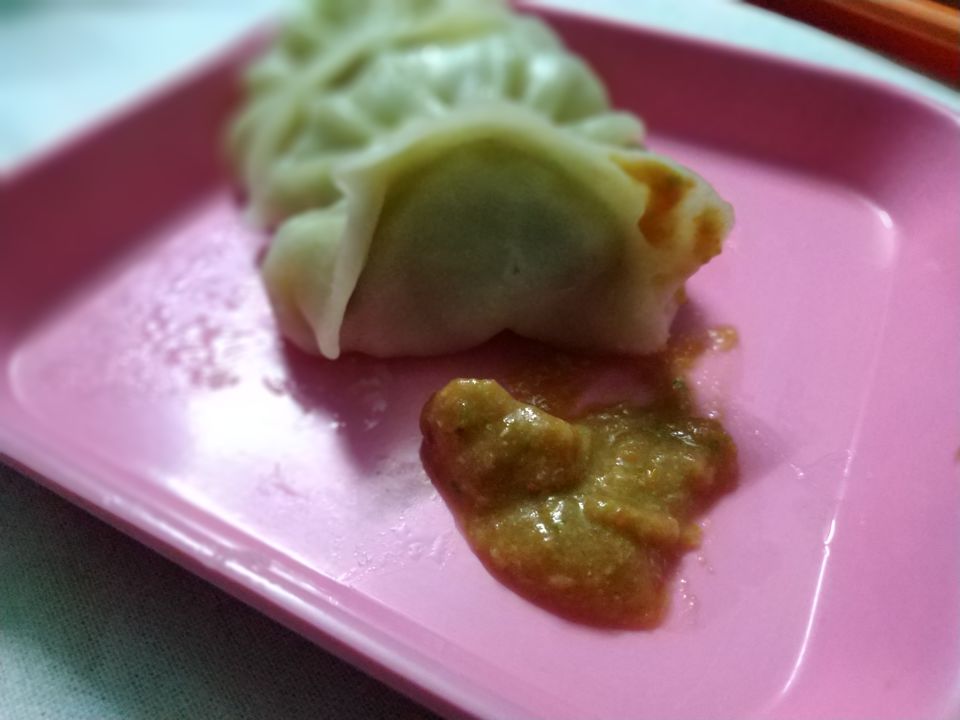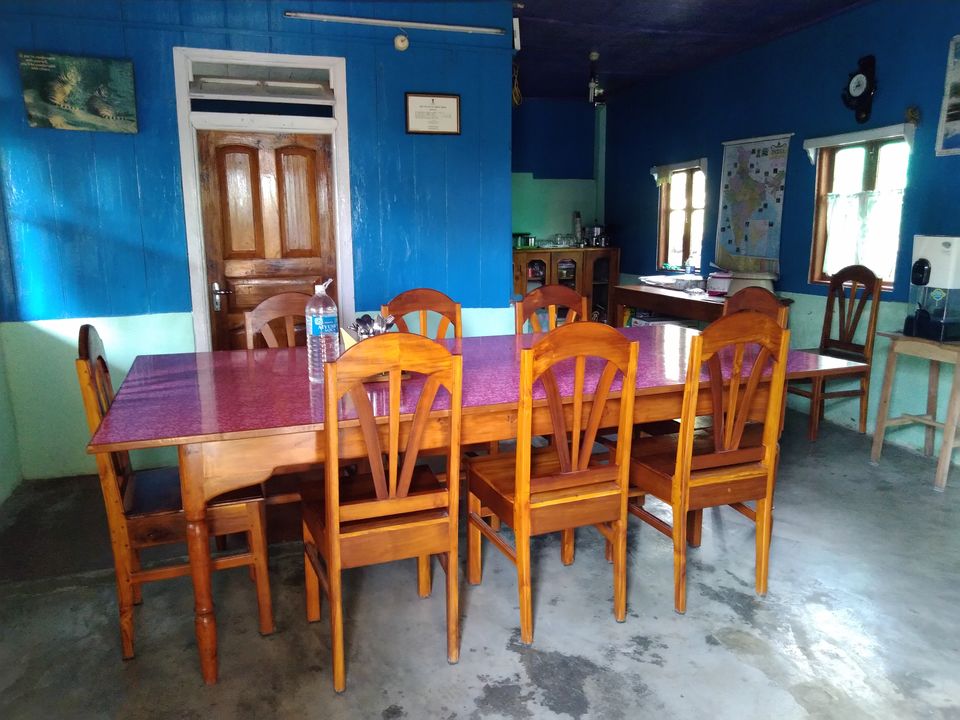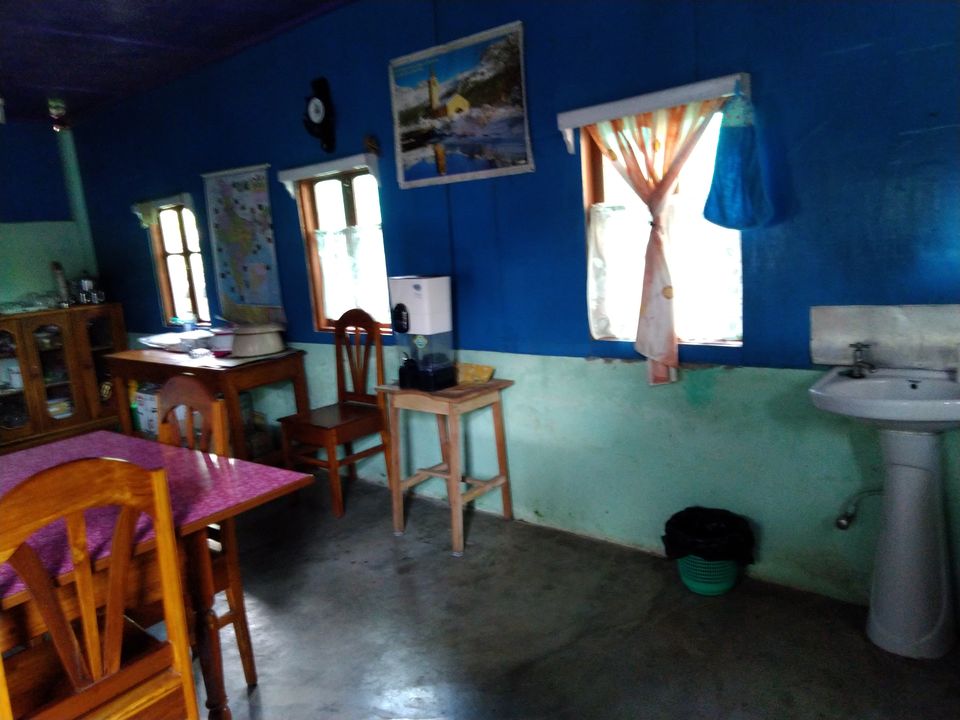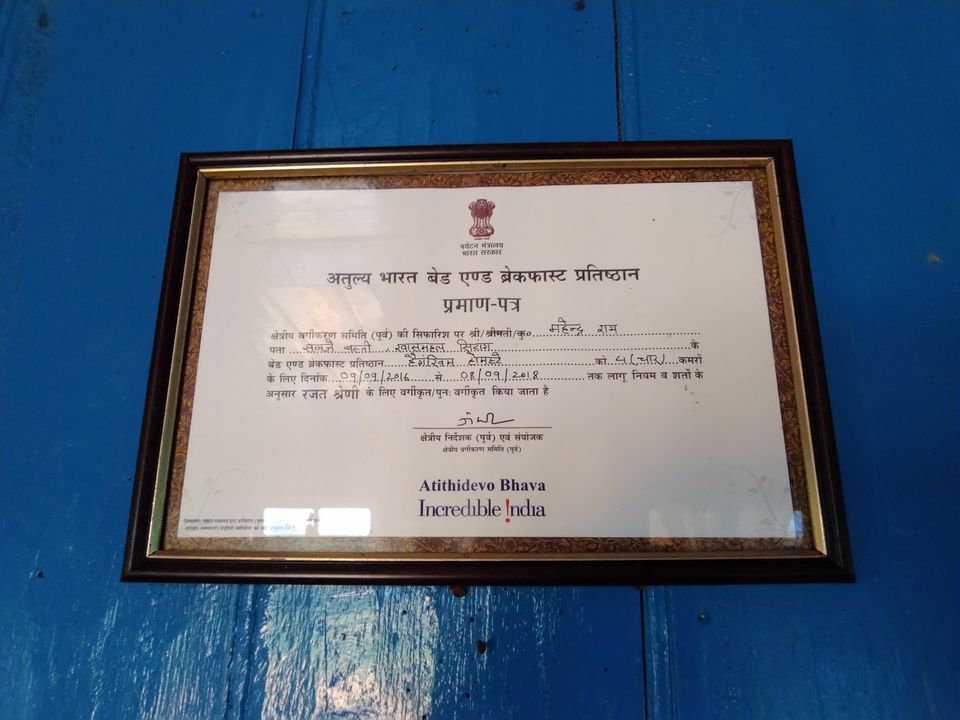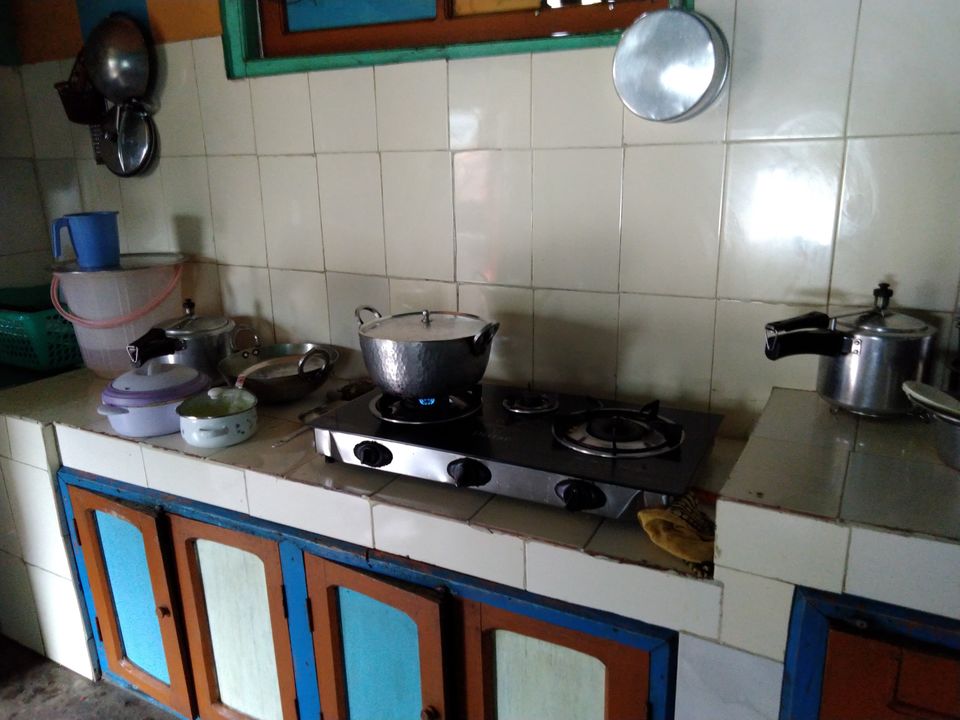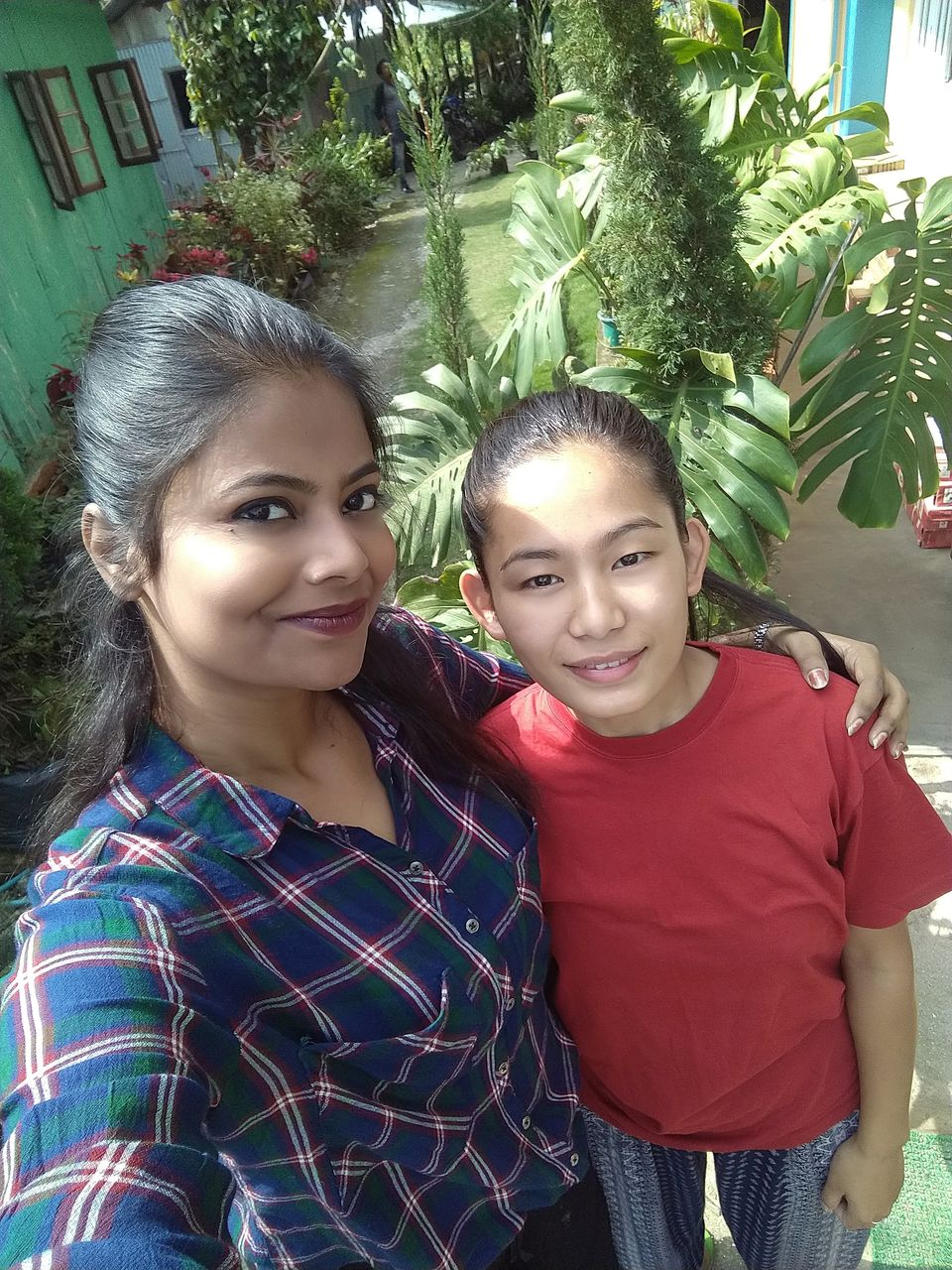 From there we went to see the Rabindra Bhawan at Mongpo. It doesn't require to be elaborated what a Bengali girl would feel like at that place. I wanted to spend few more days there, but, we had to visit Lamahatta also. So, after spending two days at Sitong, we left for Lamahatta. The experience of Sitong was the best one as an overall package of food, environment and great people. All thanks to Mr. Dipan Mukherjee(phone:9475393657) for arranging such a pleasant stay at Sitong.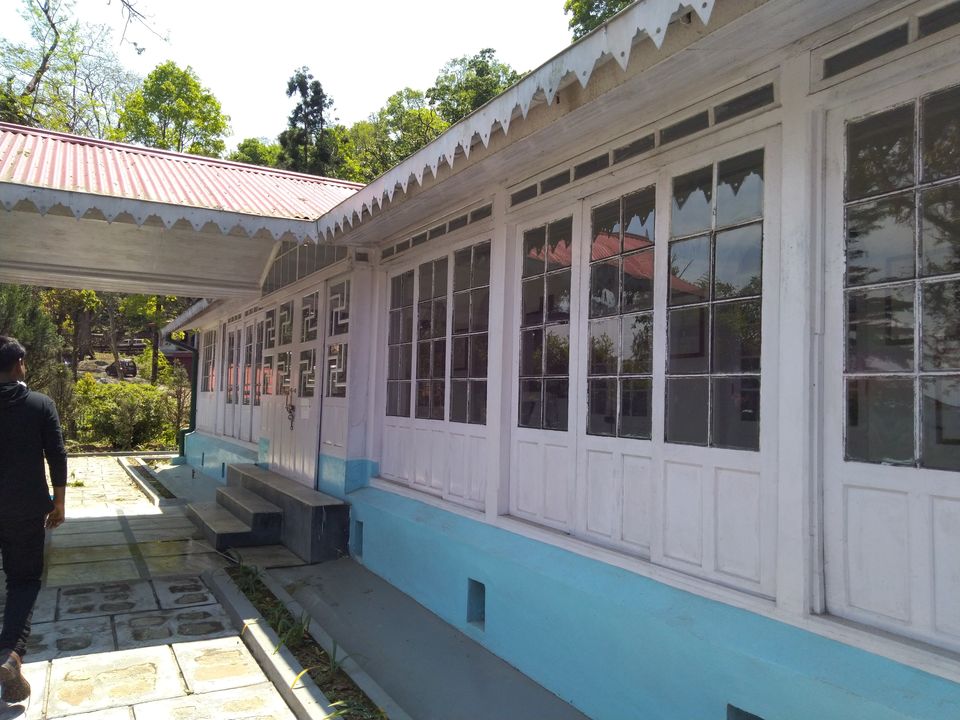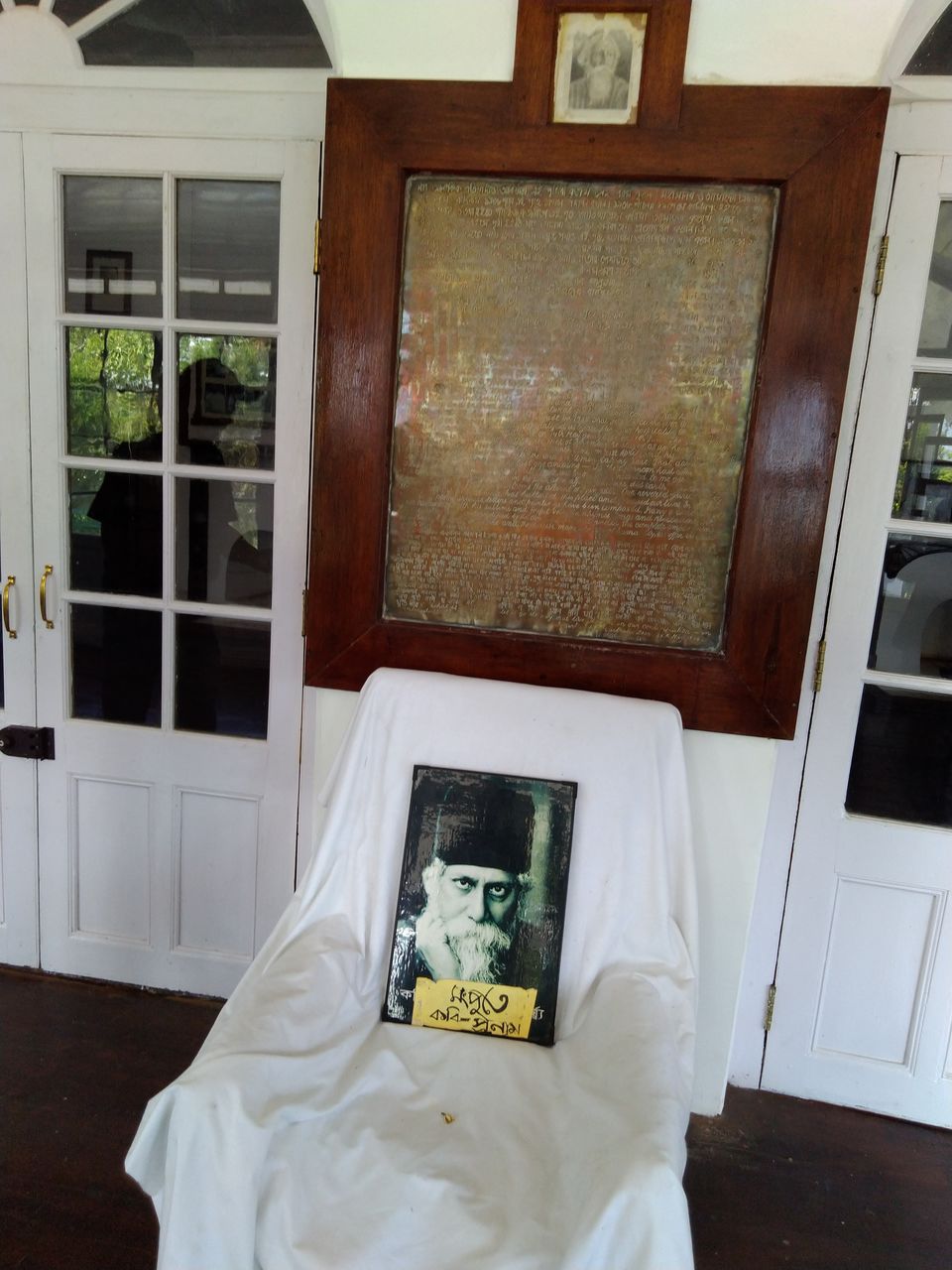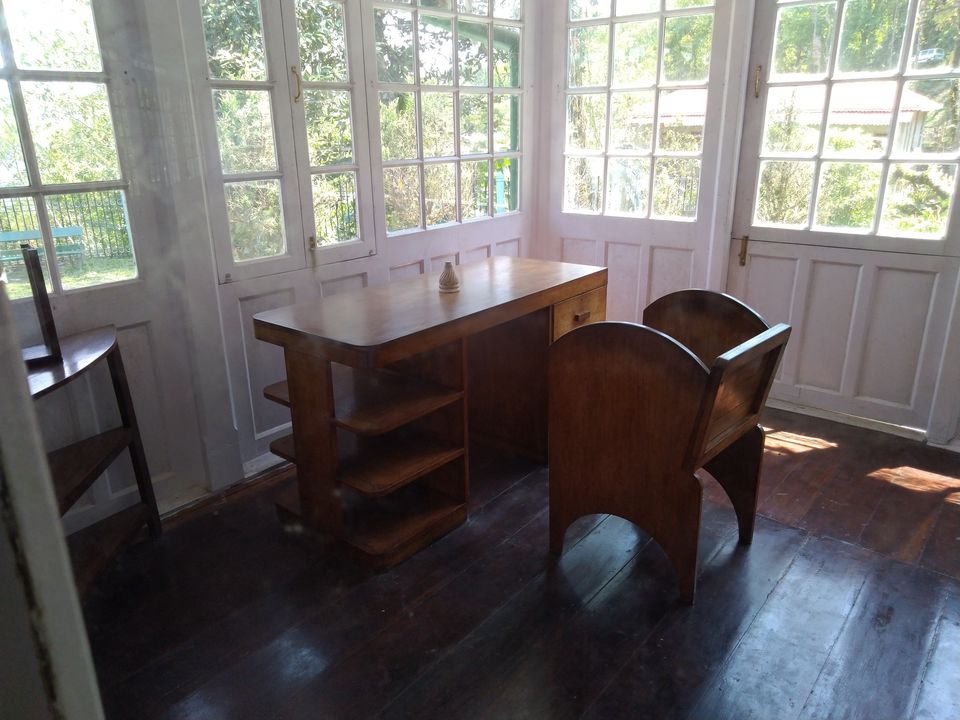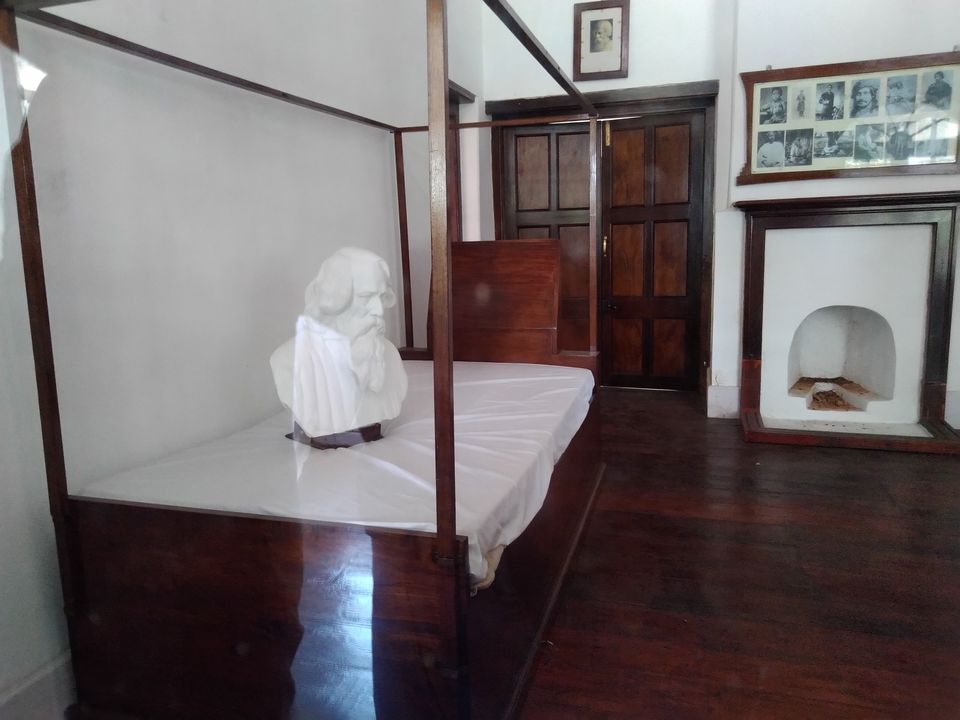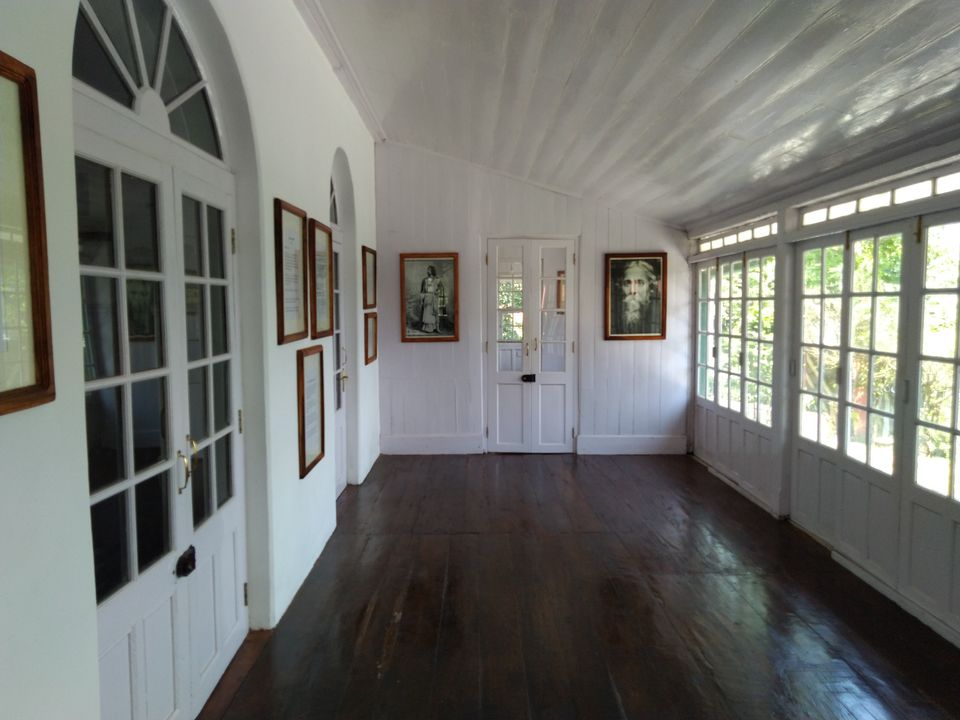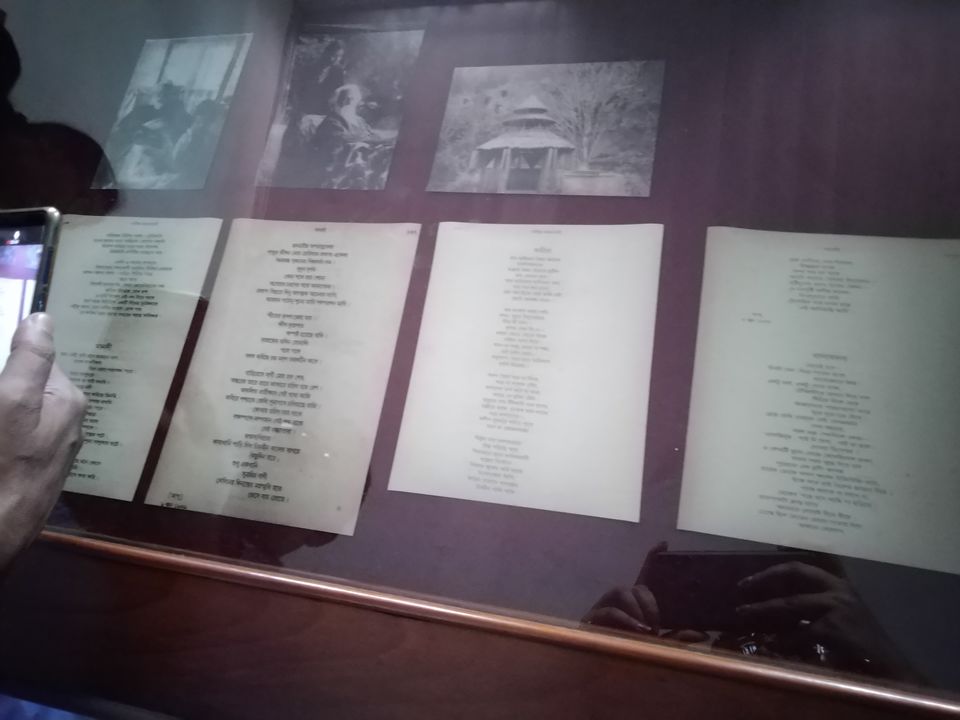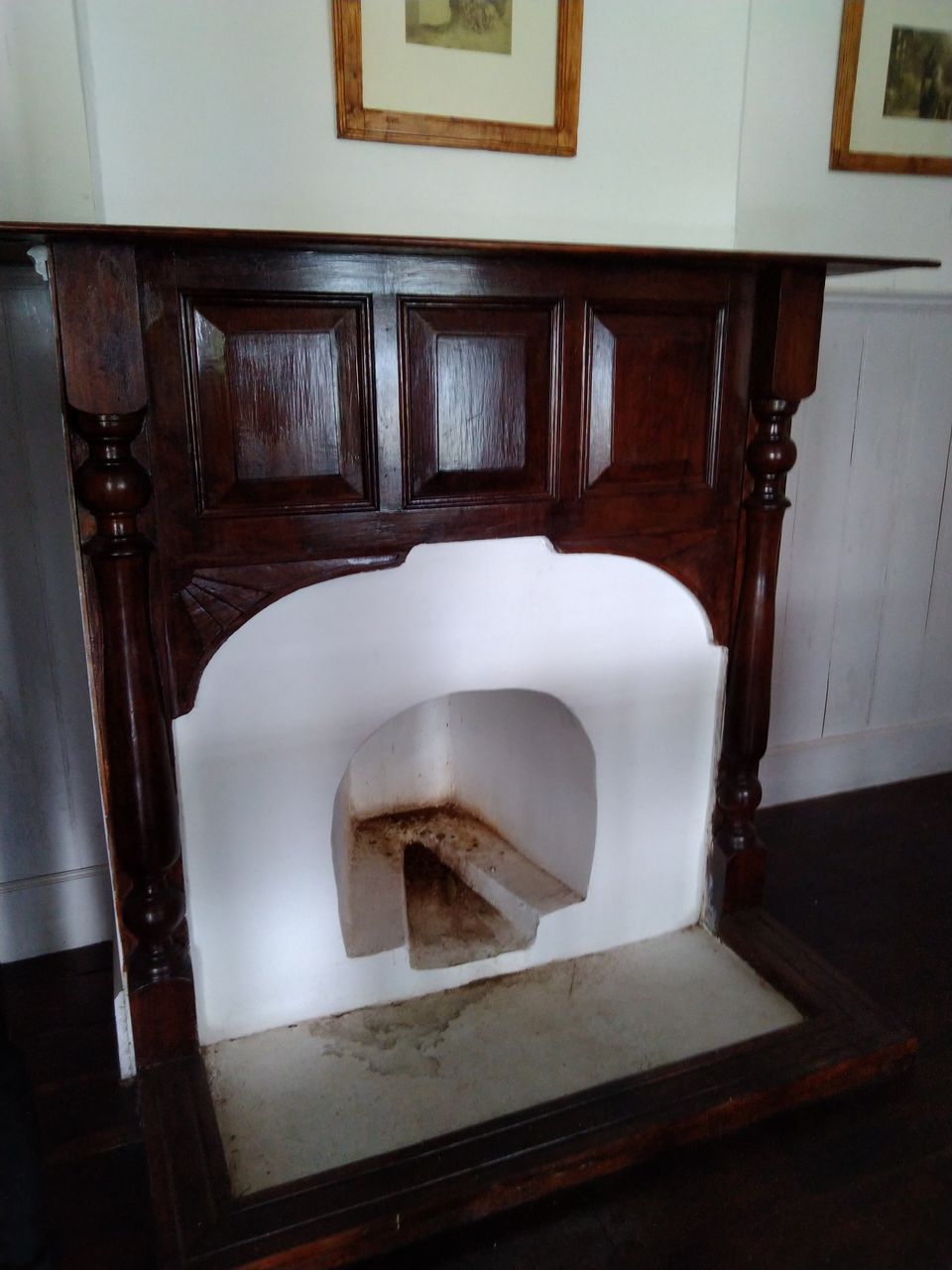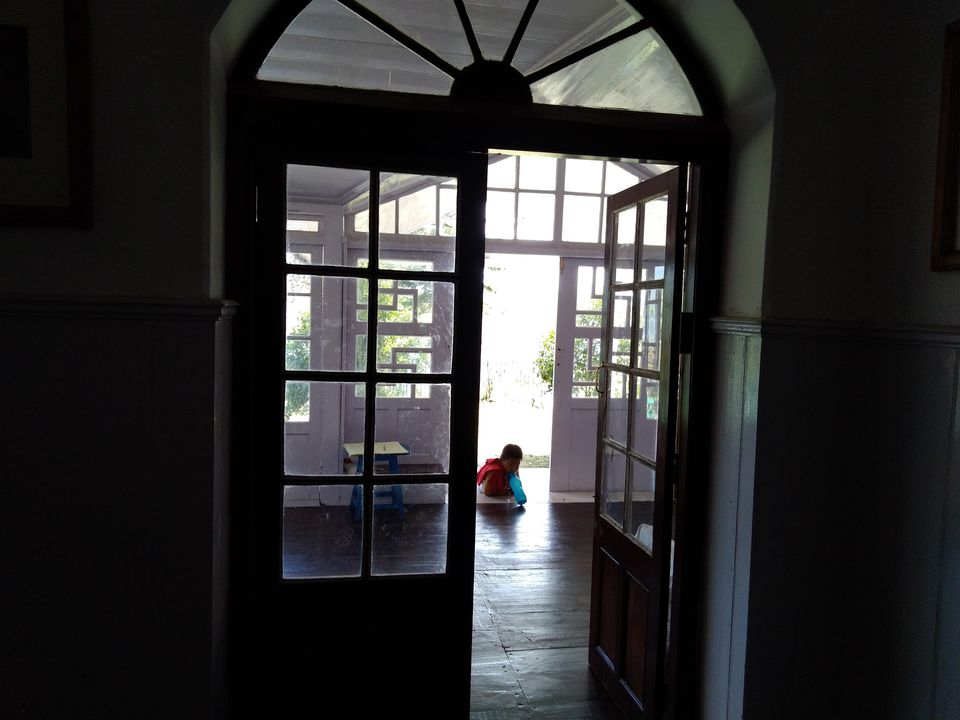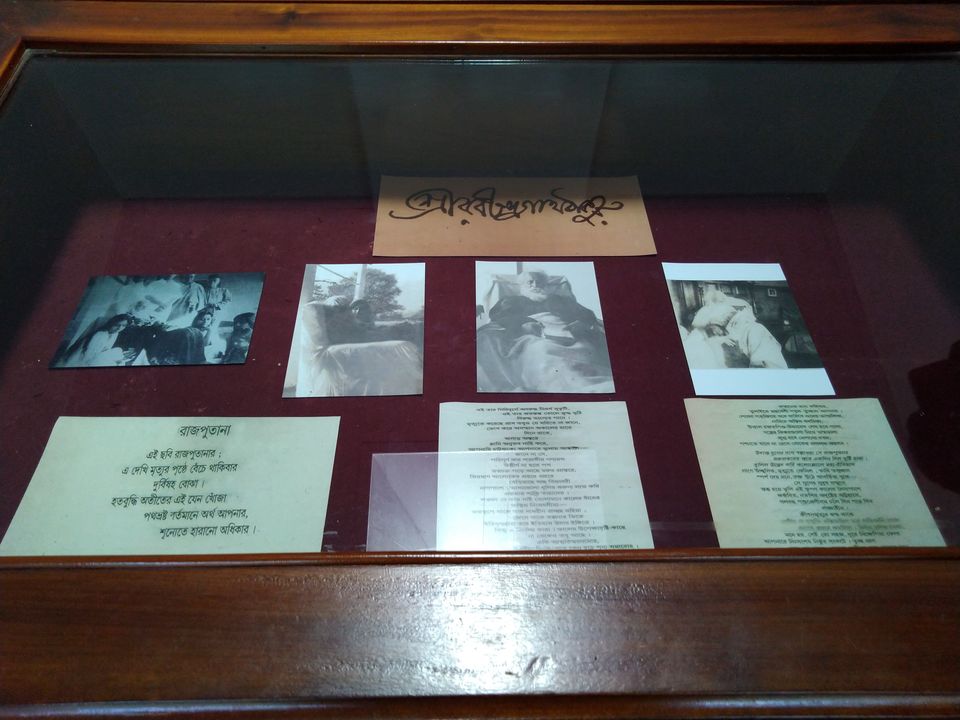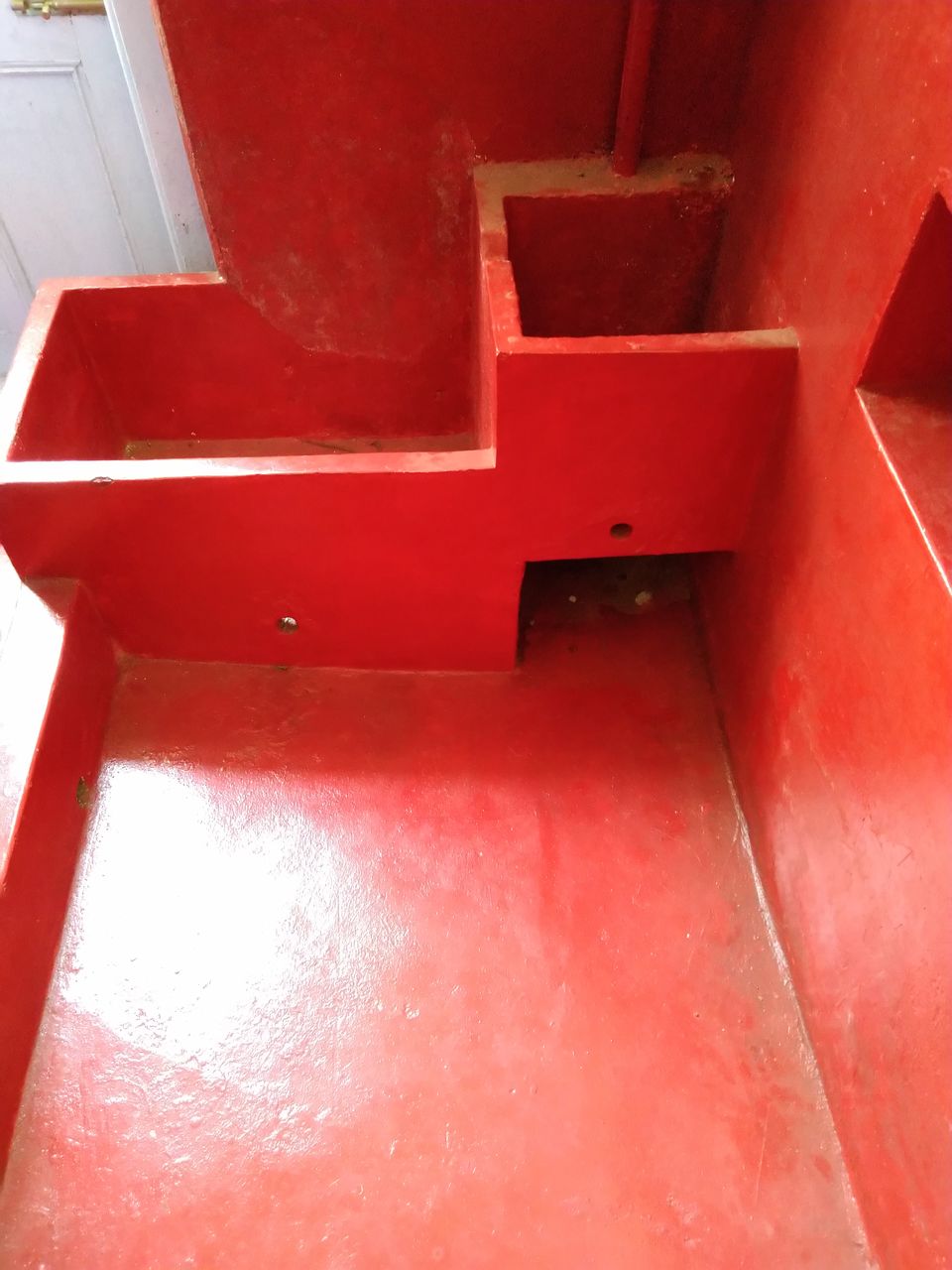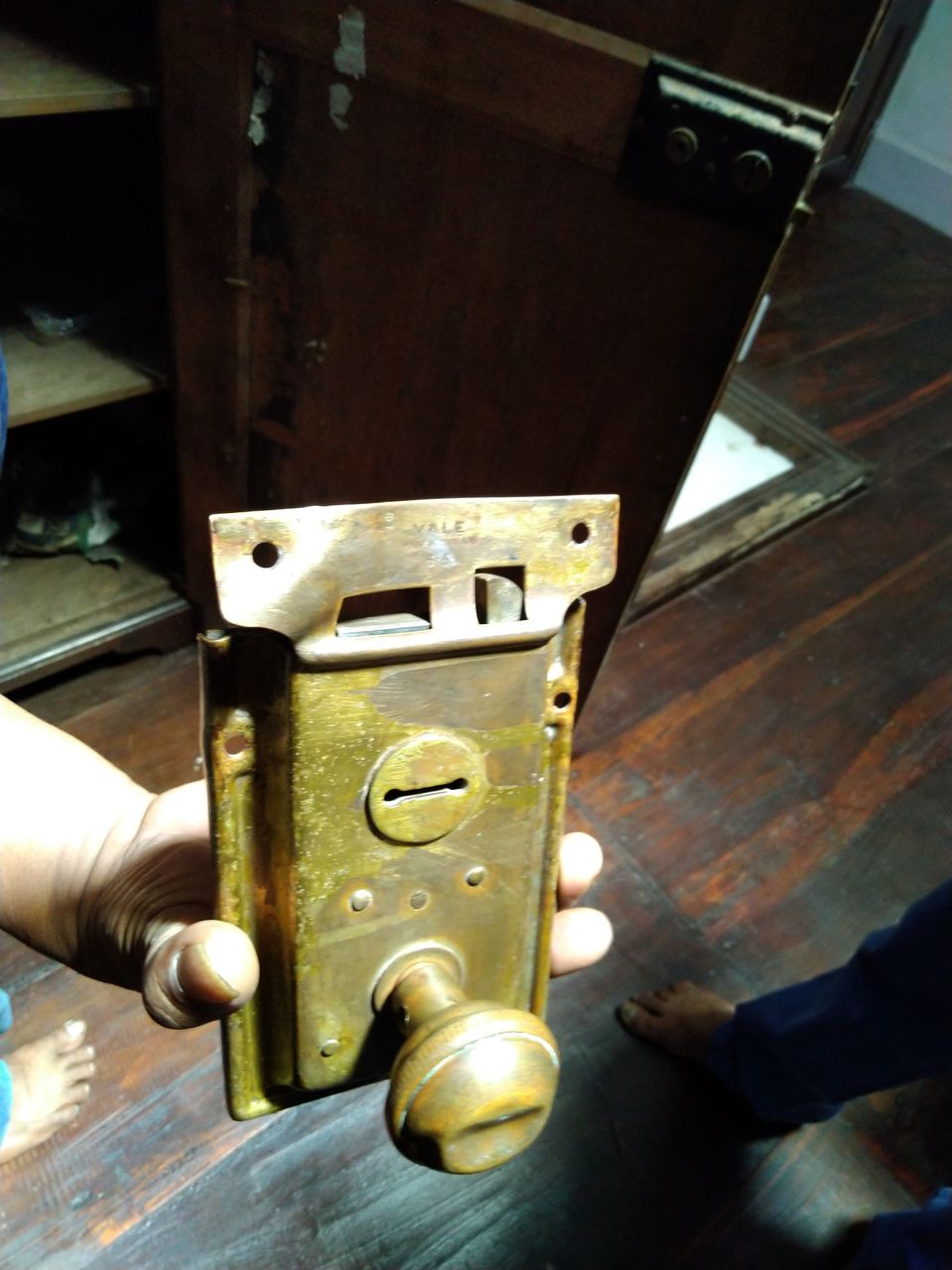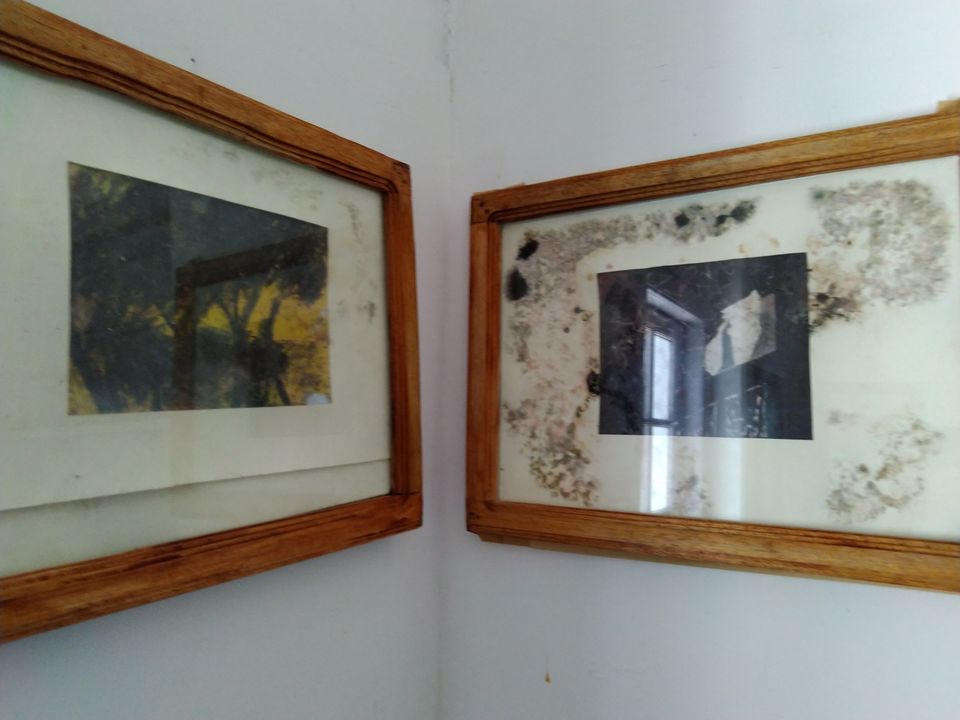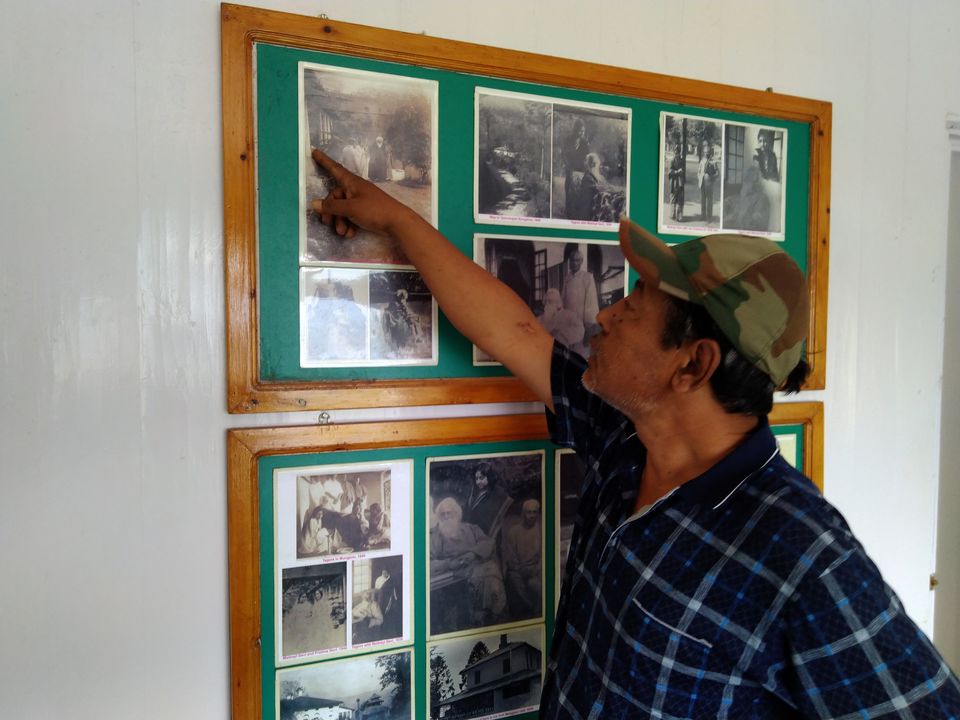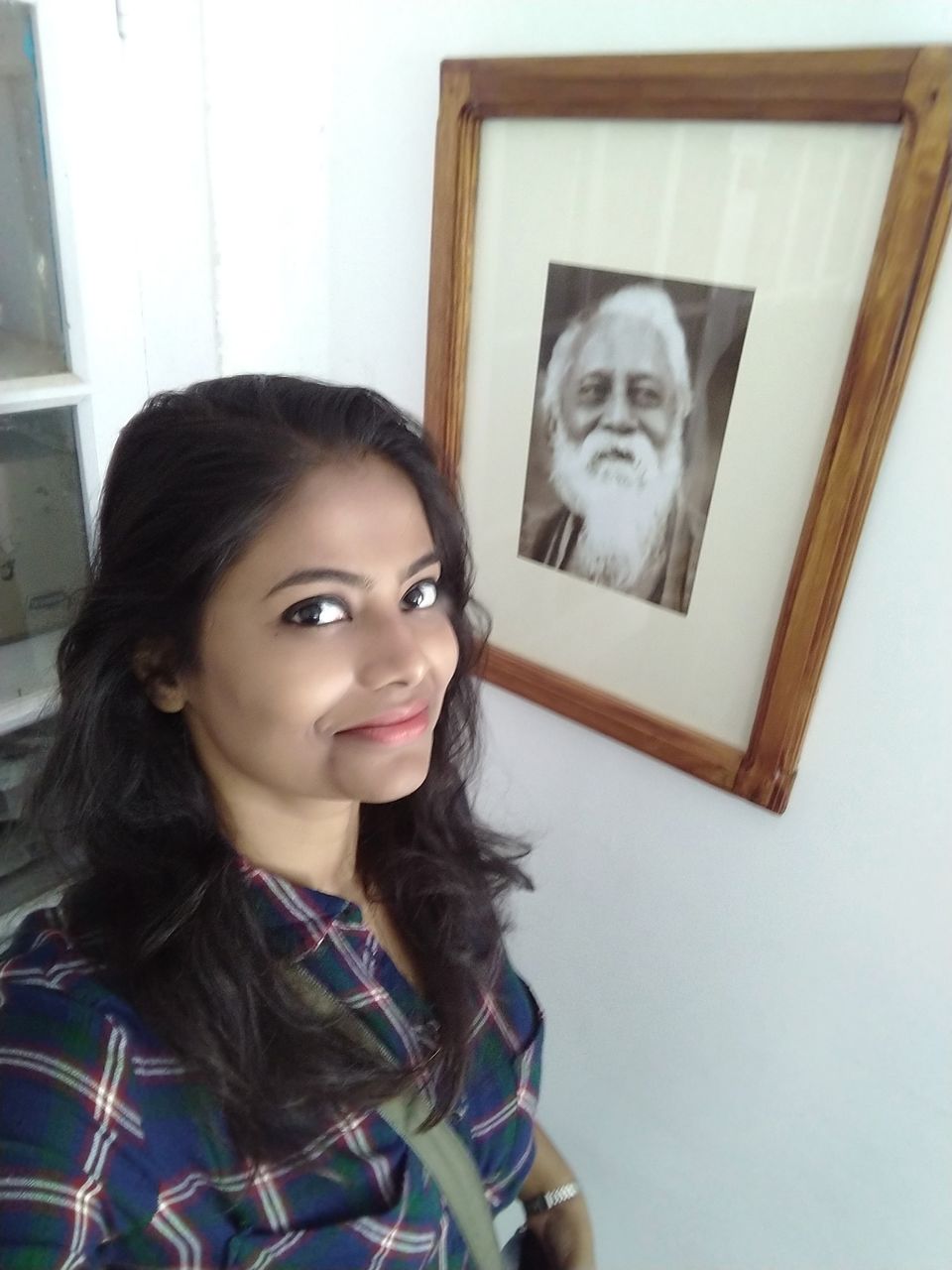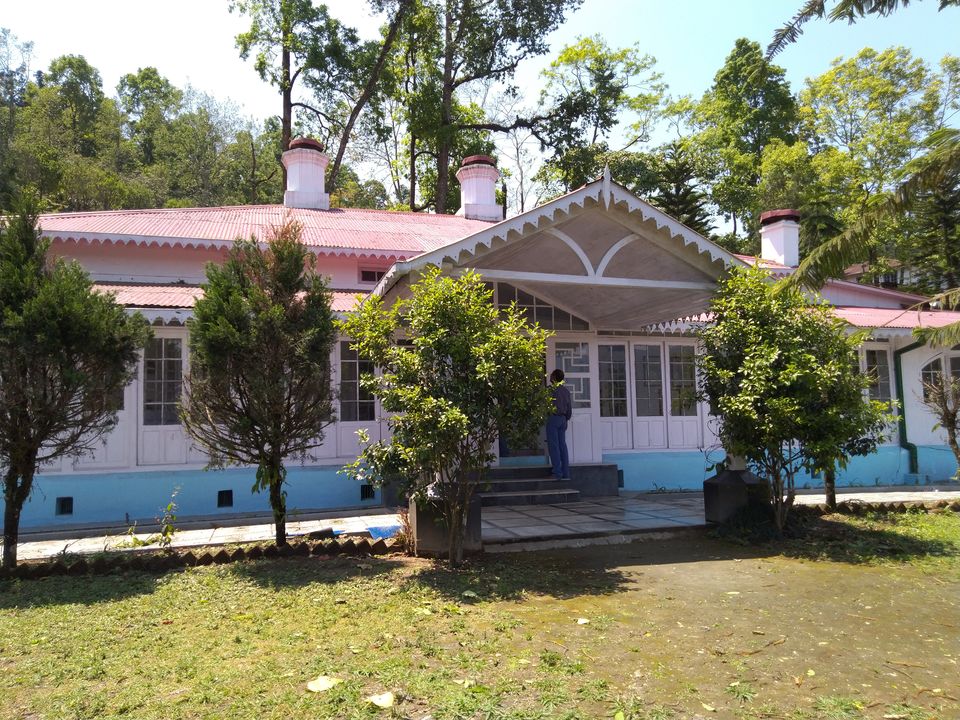 From Rabindra Bhawan we went to Orchid garden, but unfortunately the storm last night had destroyed everything.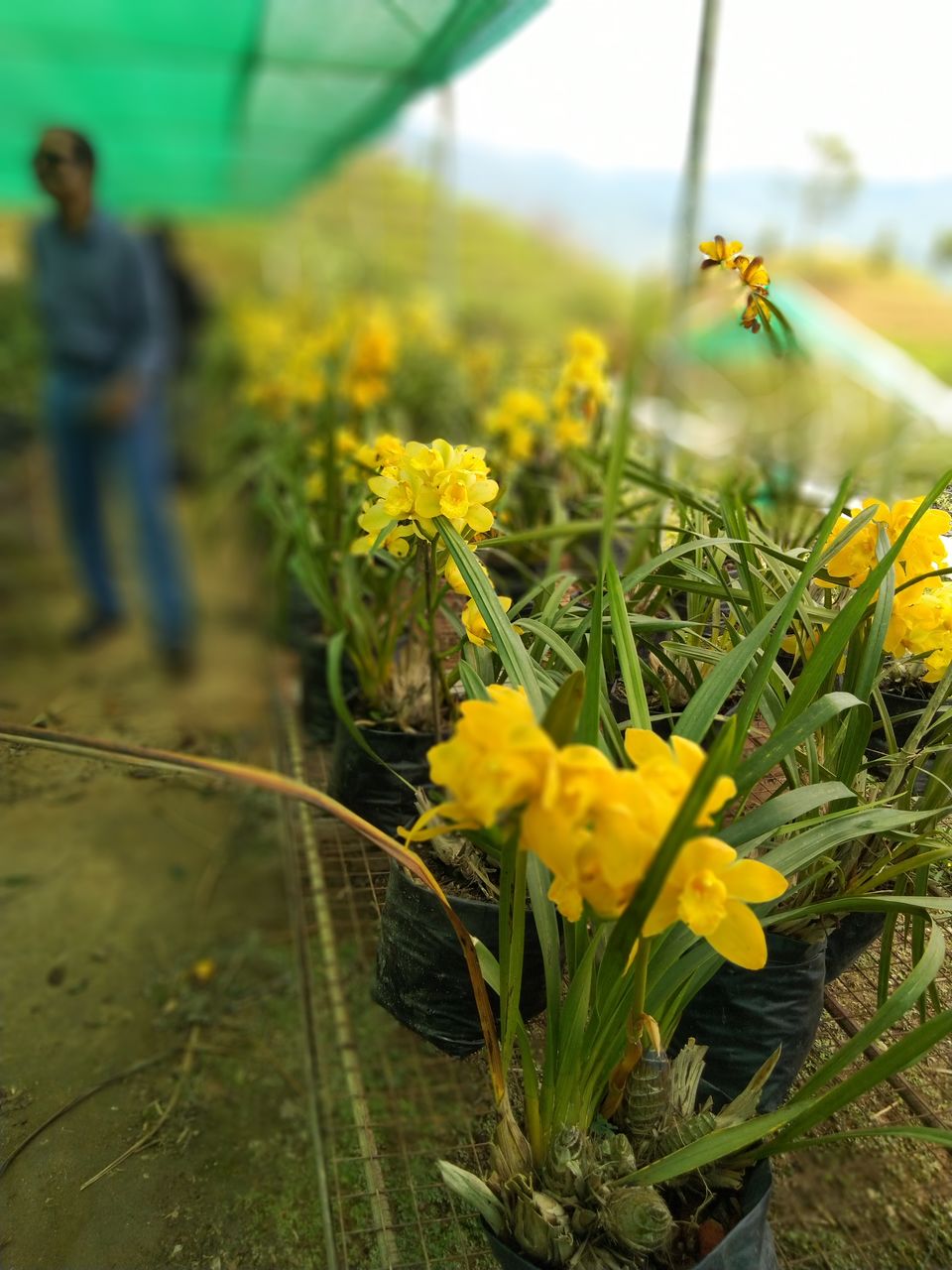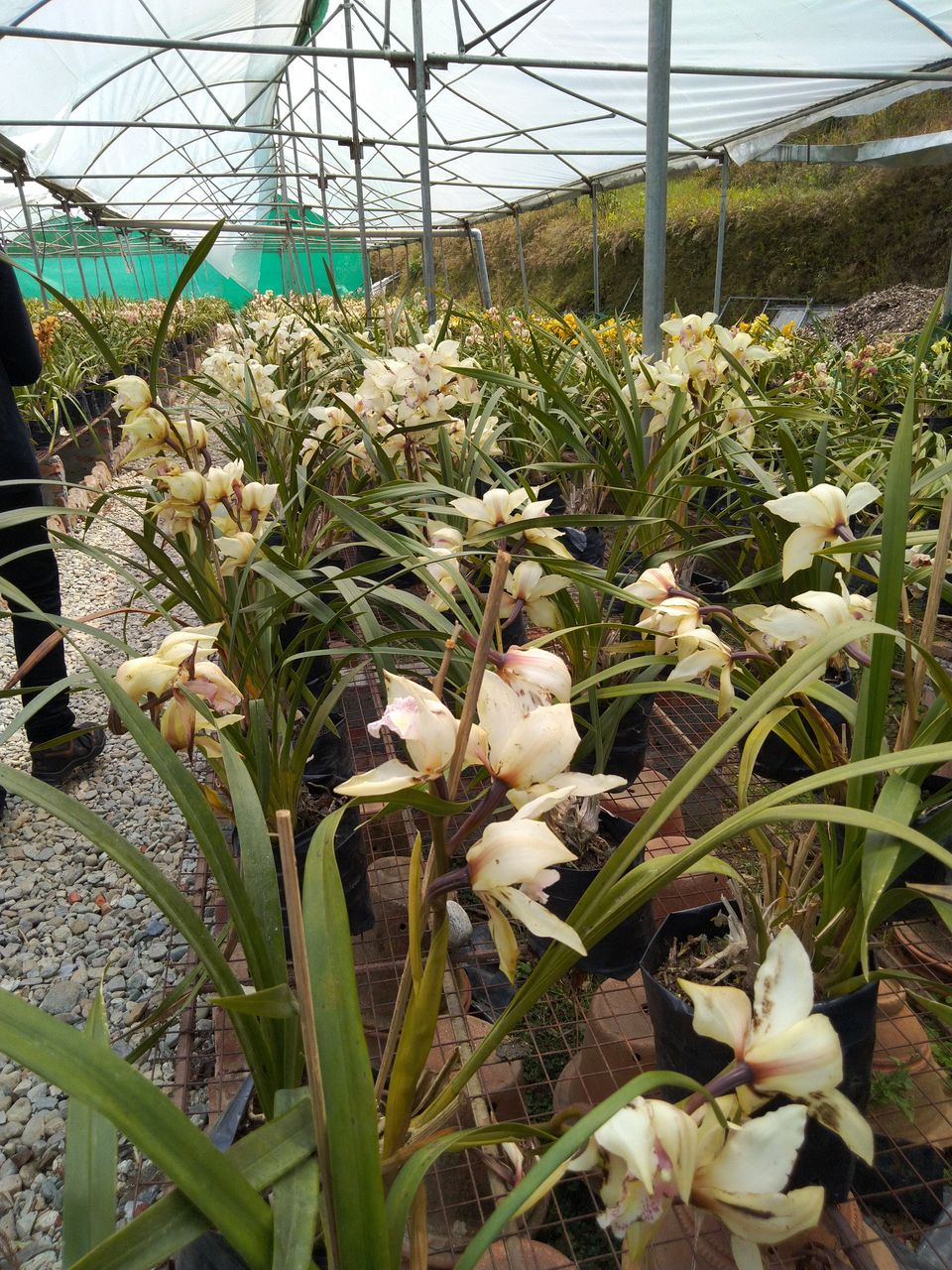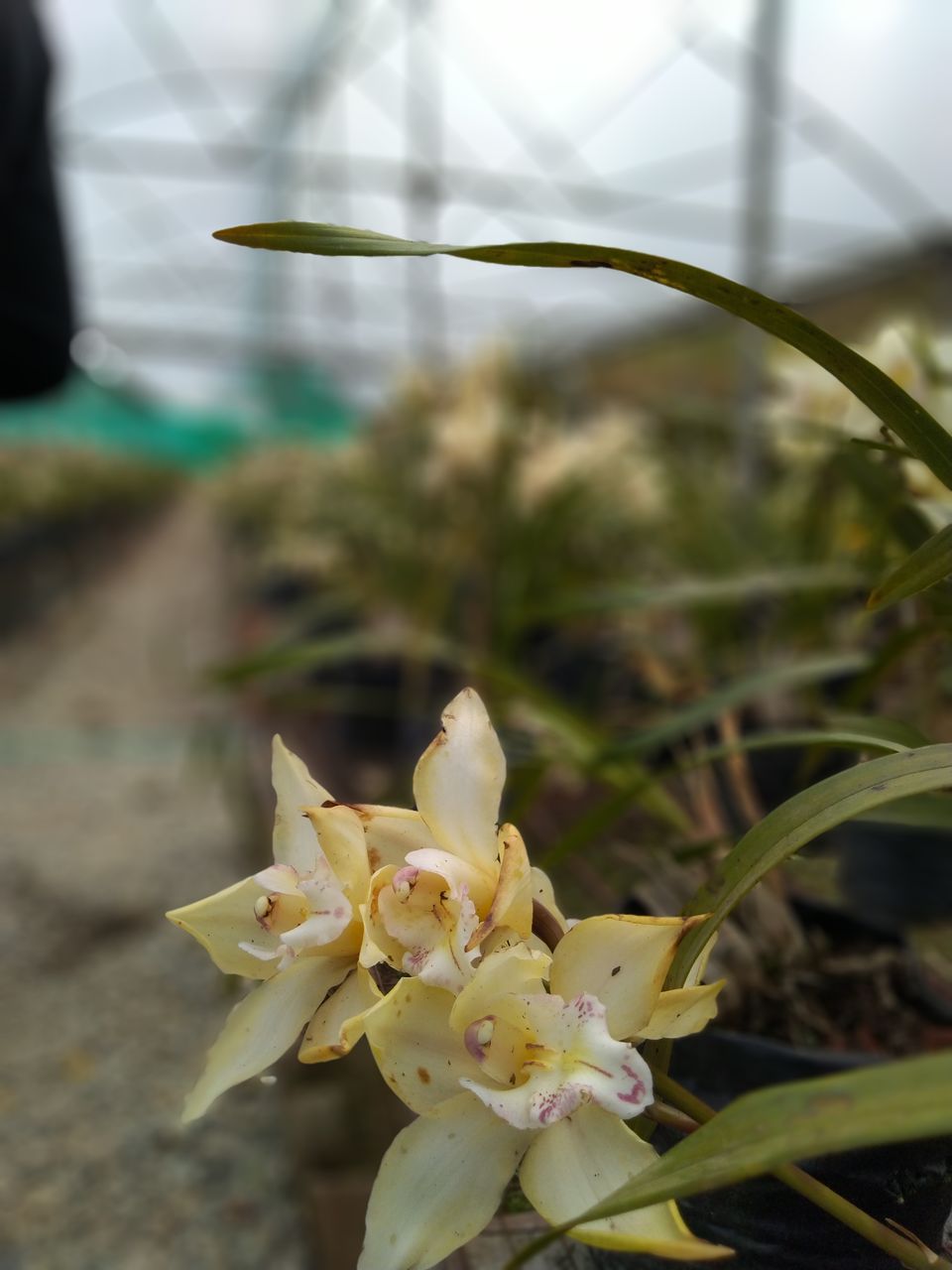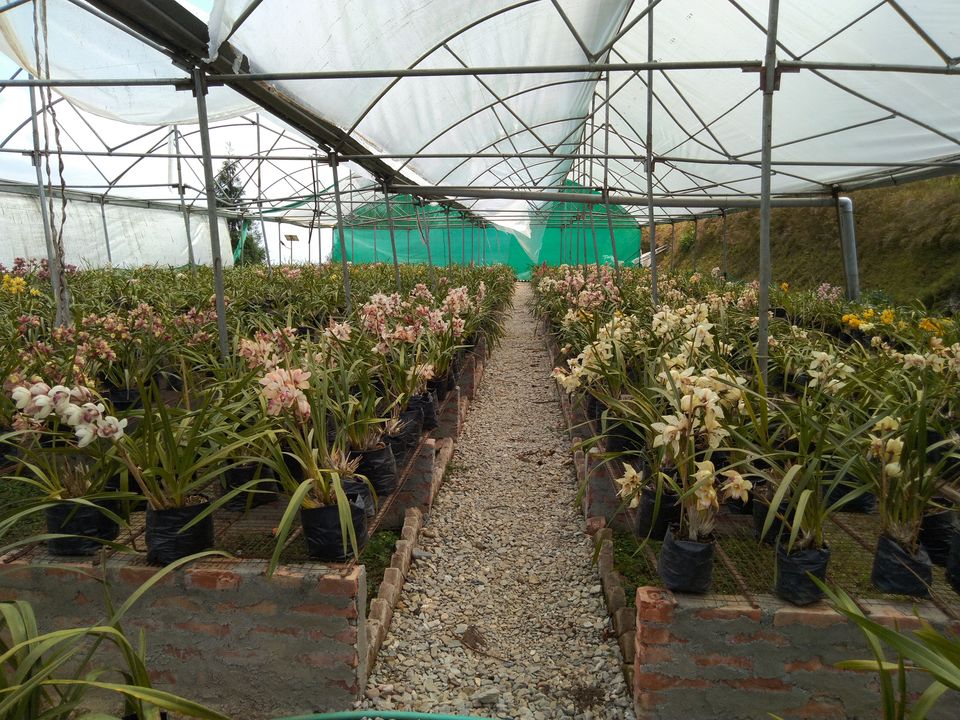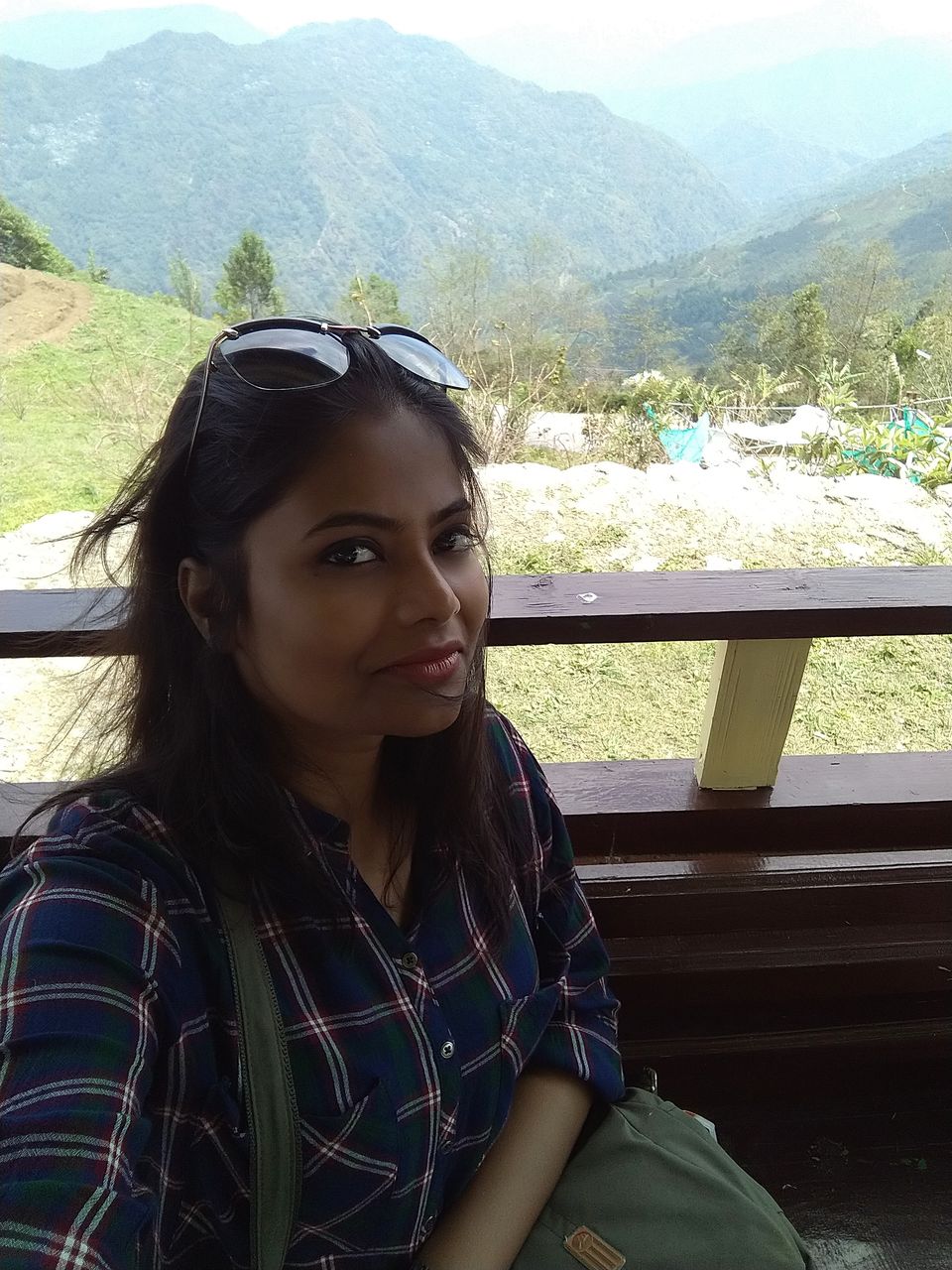 From, Sitong it takes only 2hours to reach Lamahatta, depending on the weather conditions. We reached Lamahatta at around 11:30am.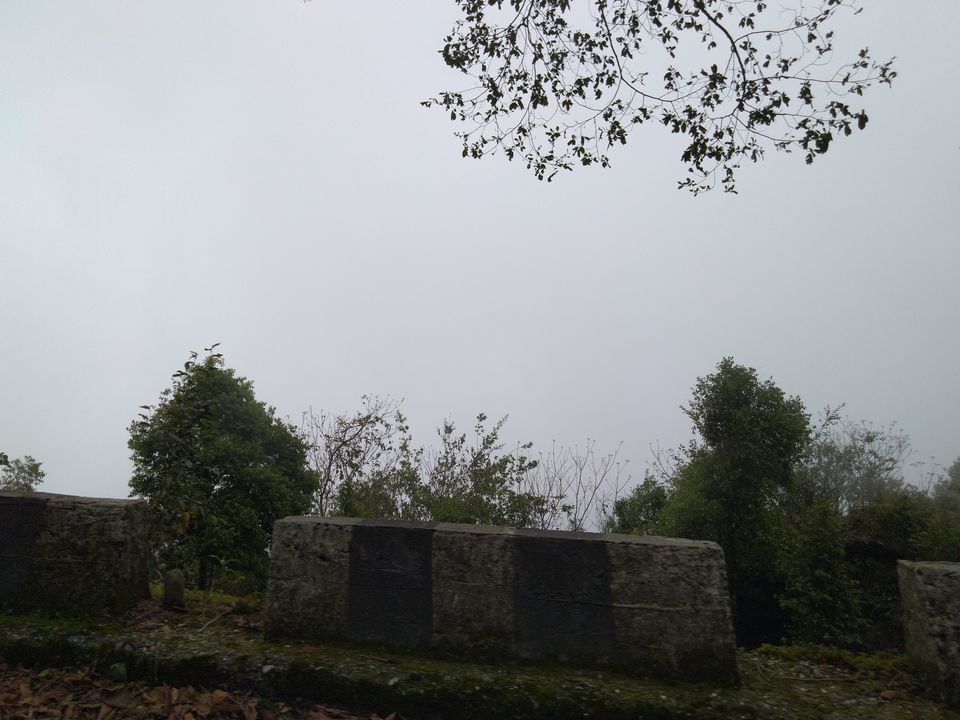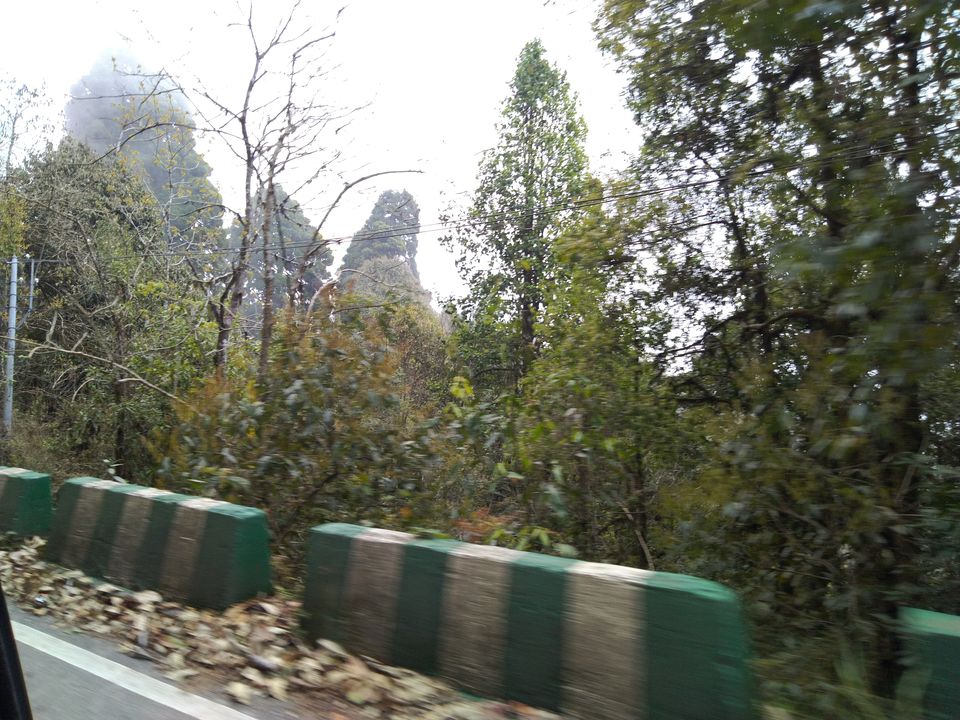 We halted at Mountain View Home Stay where we kept our luggage and started climbing the Lamahatta Eco Park.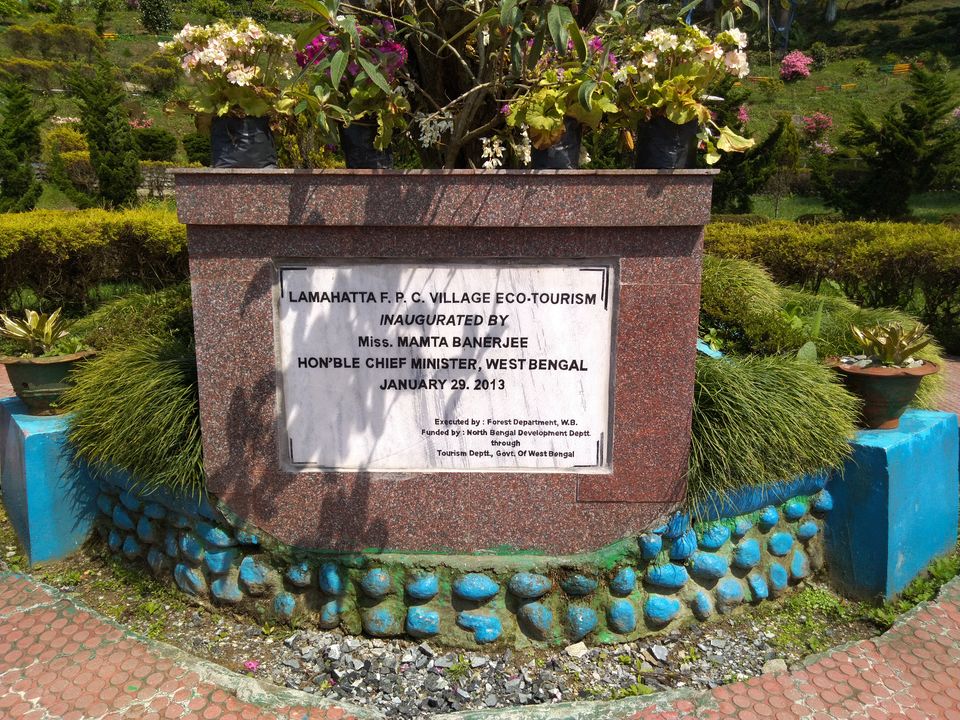 This park is actually a hill top which is a dense forest, preserved by the government for tourism. This garden is actually famous across the tourists for a lake which is considered to be sacred by the locals. This lake is breeding place for frogs.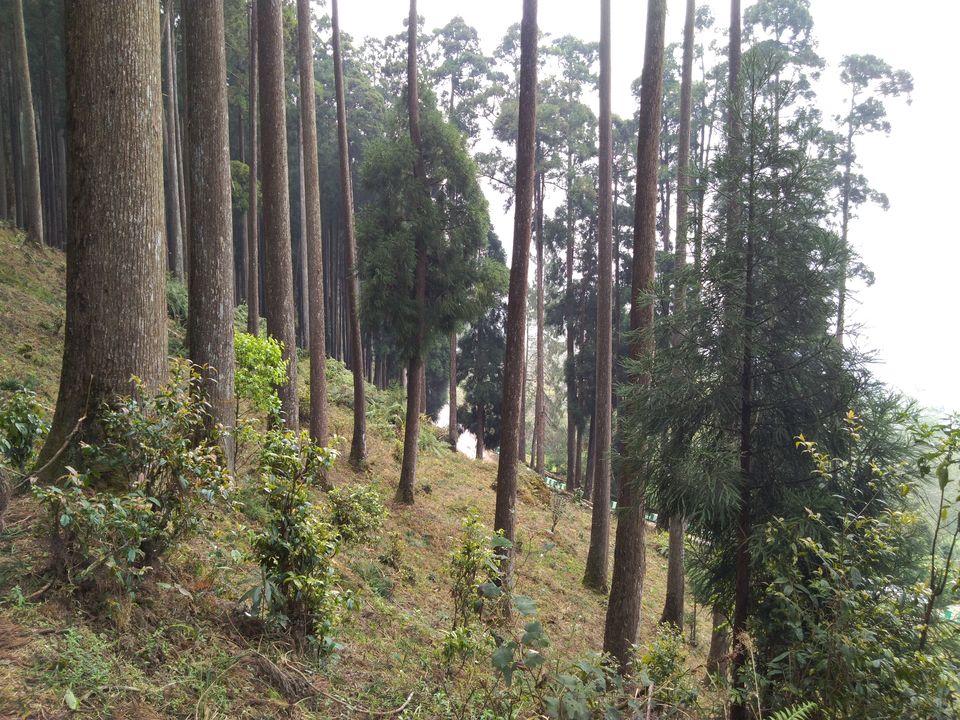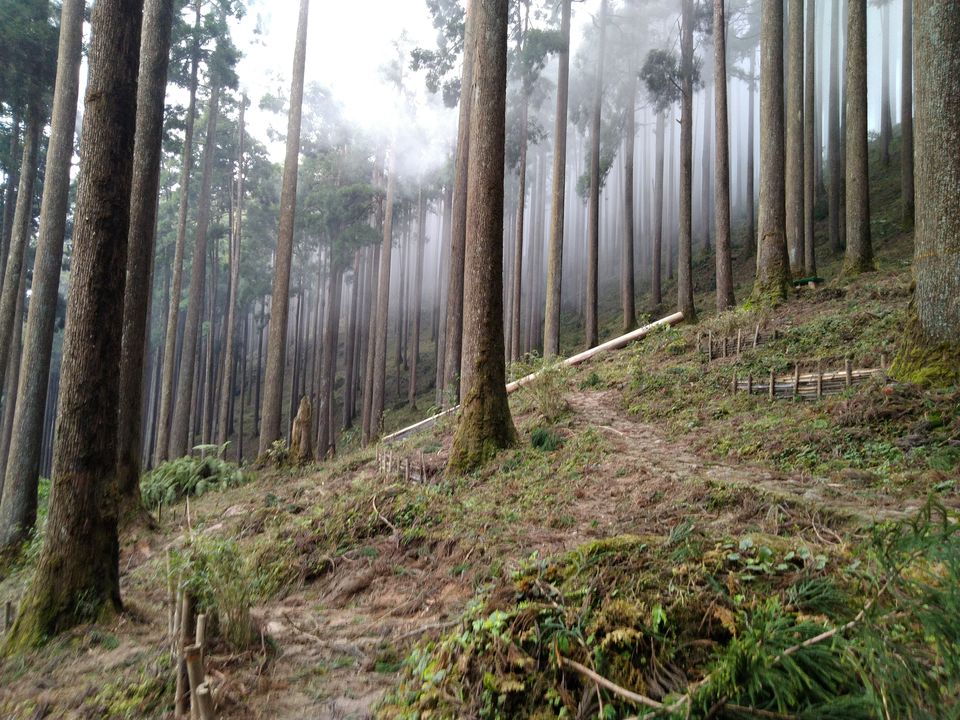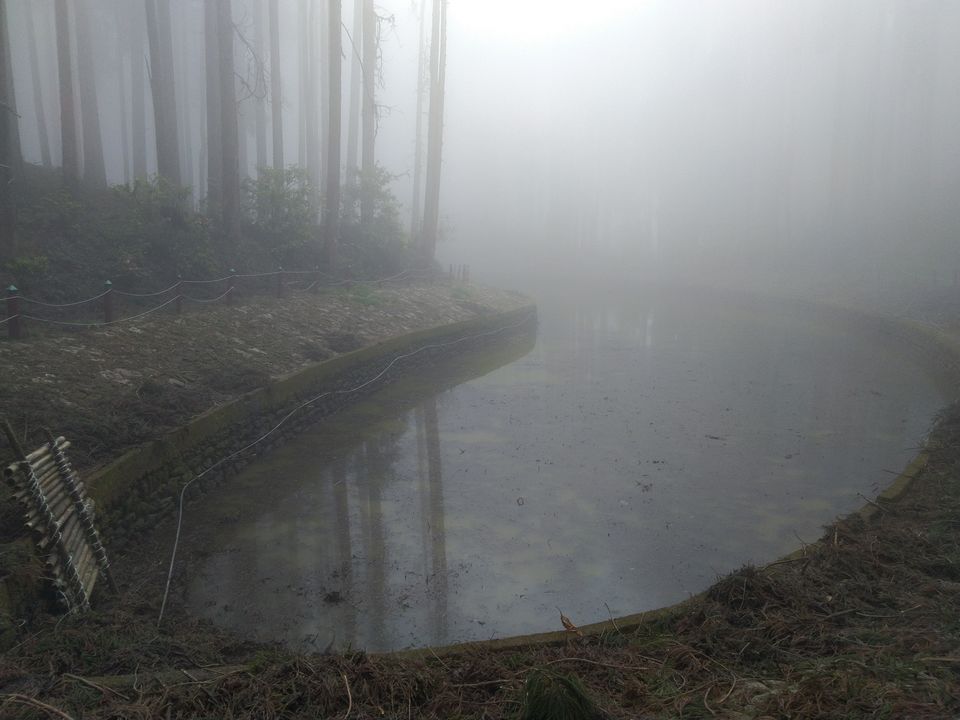 Apart from this lake another point of attraction is the butterfly garden. The best season for witnessing the beauty of the butterfly garden is from October to March. This season is also a great place to experience the beauty of rhododendron plants. This place will give you the real experience of the imagination of heaven. The path is paved with rocks for tourists with rhododendron patches on both the sides and when you reach the top you enter the empire of clouds behind which you find the lake. In this place you will find yourself standing in the middle of clouds. We generally see clouds from plains, but here you will get to feel it on body. One, who wants to experience heavenly beauty while alive, should definitely visit this garden.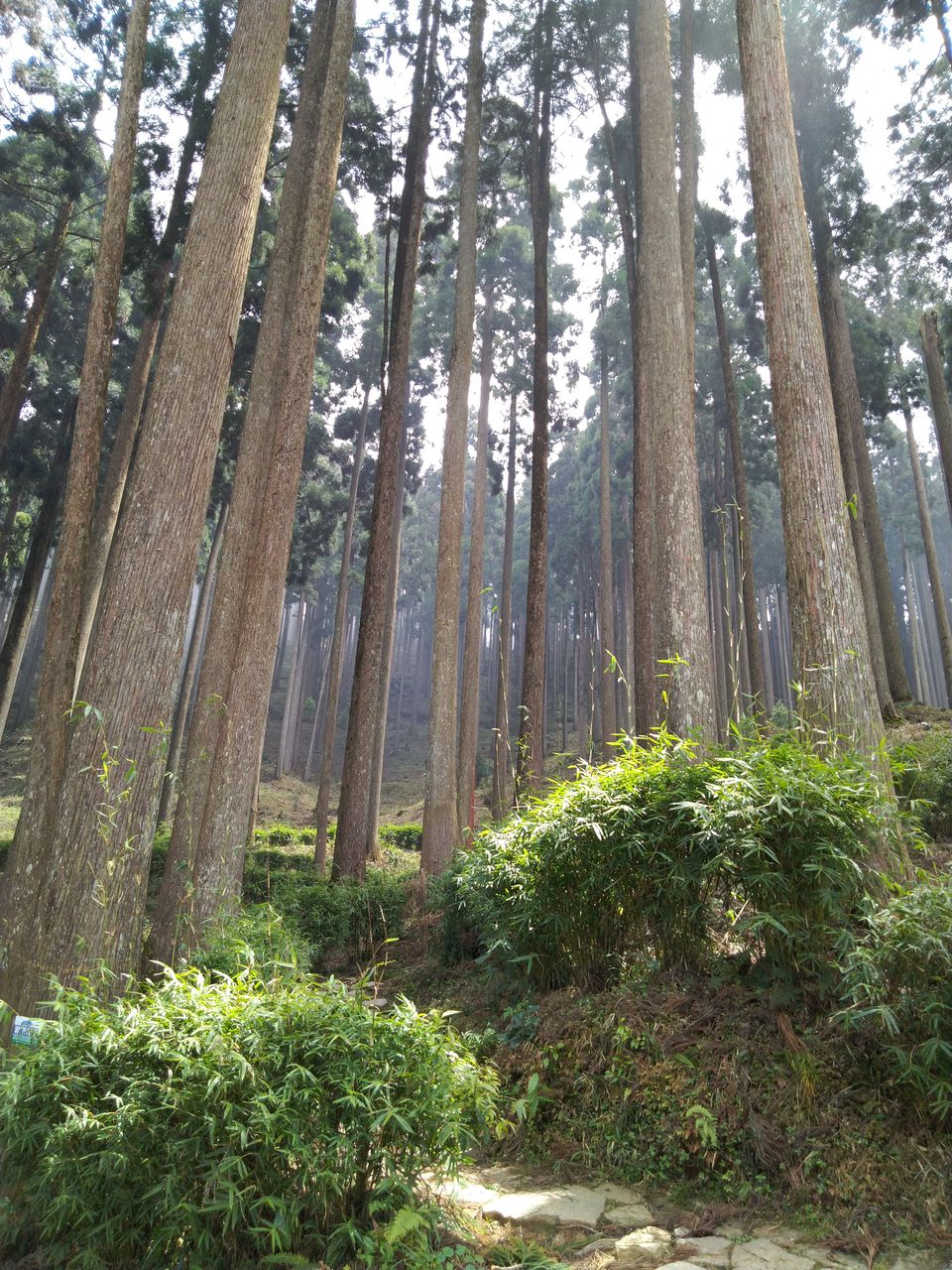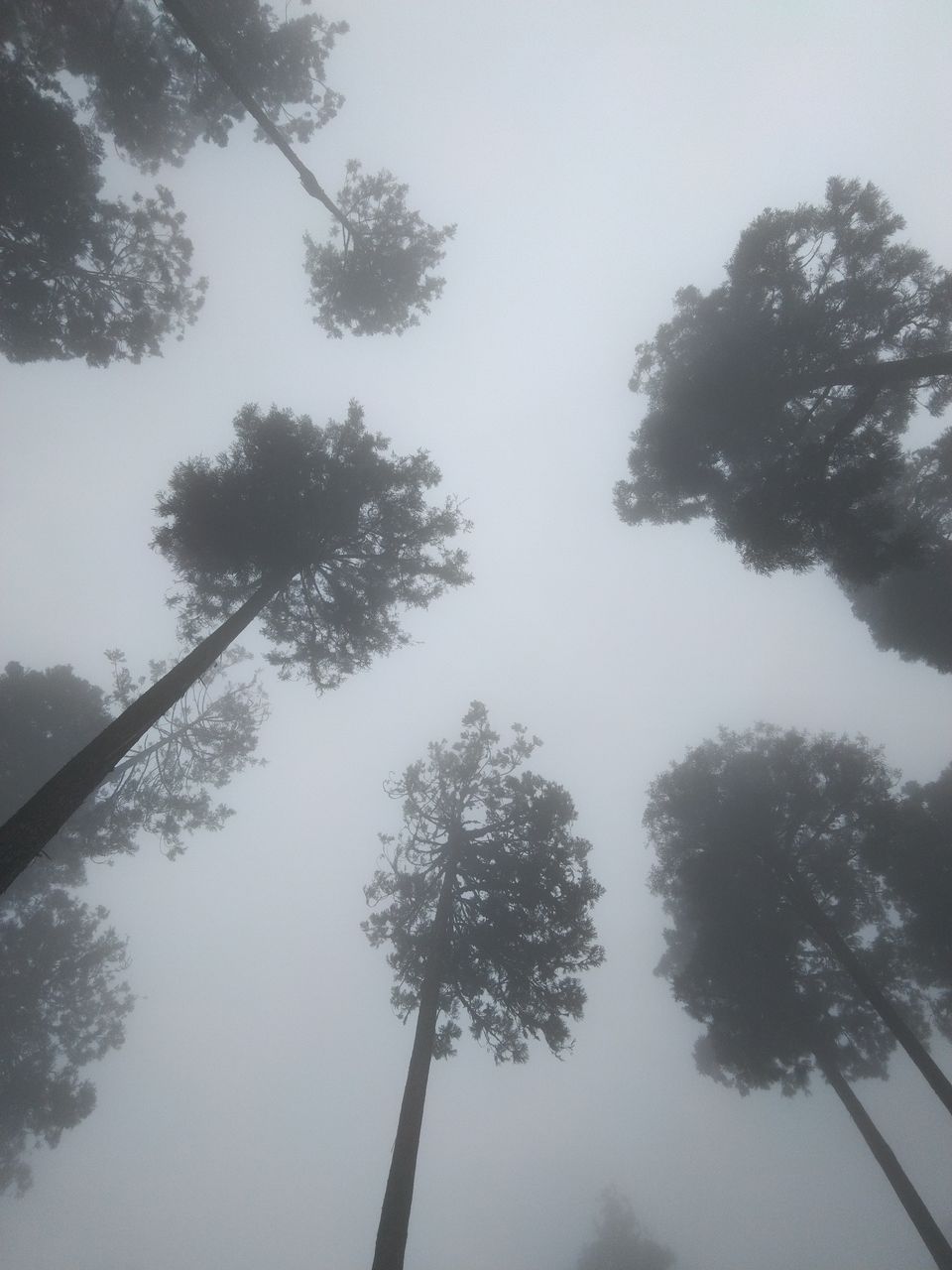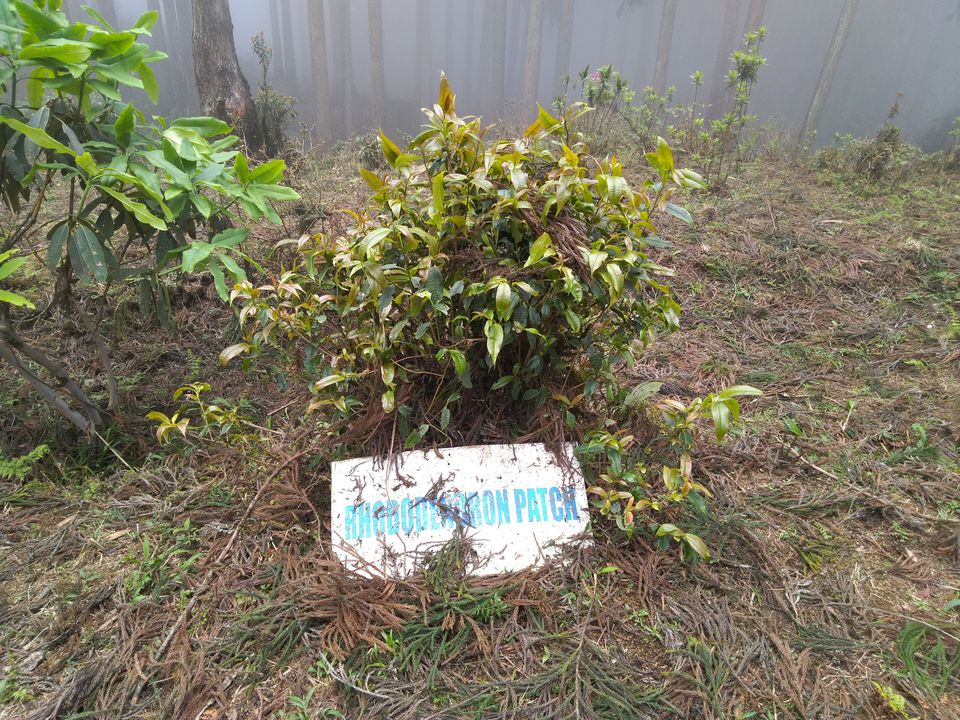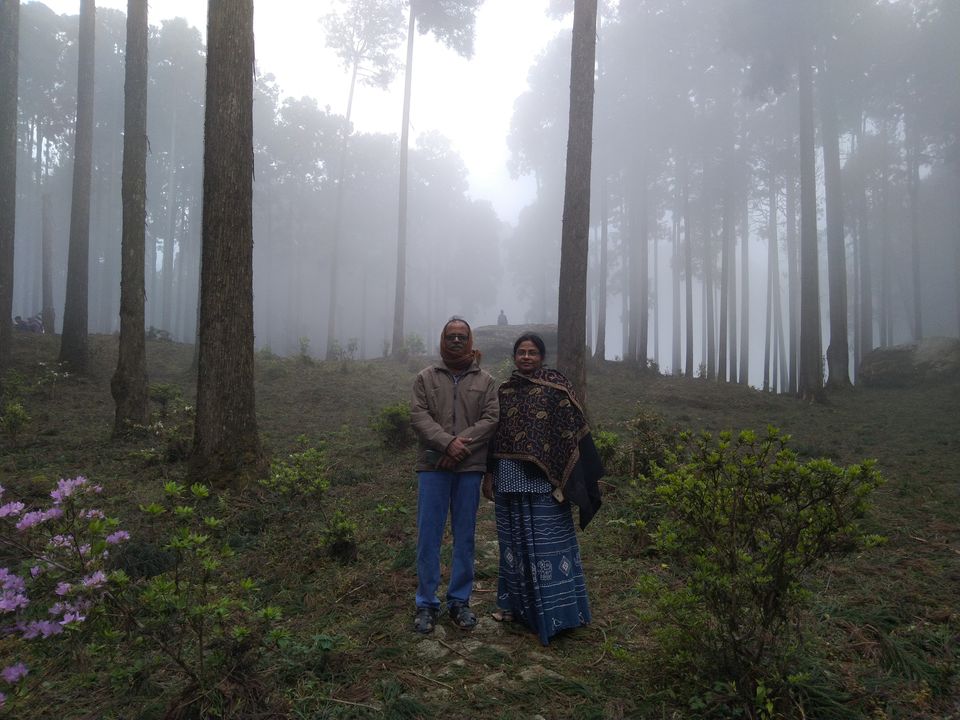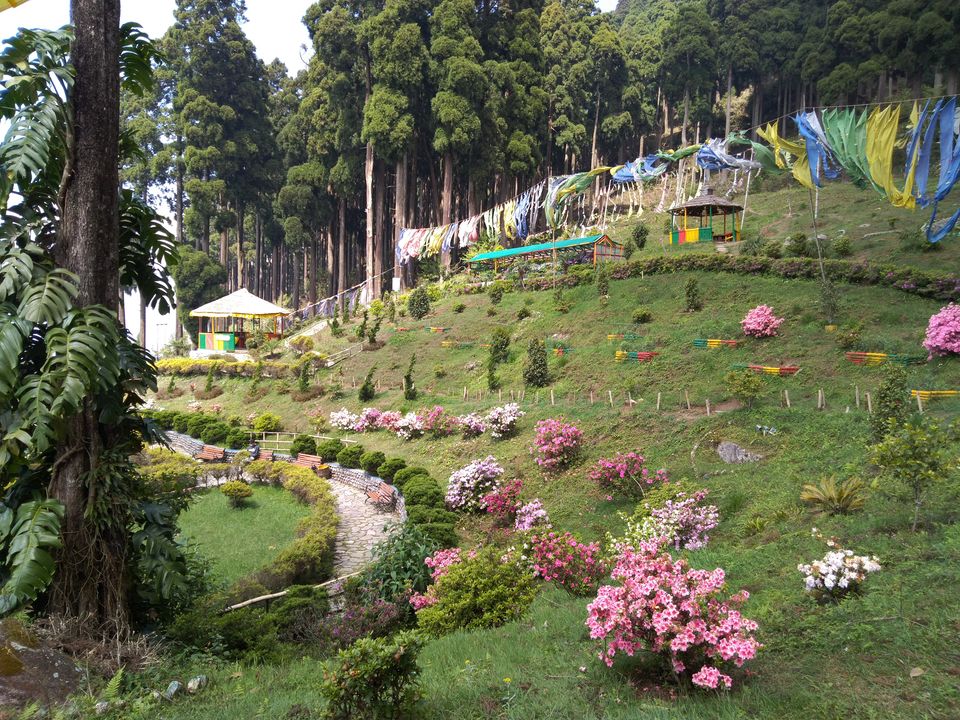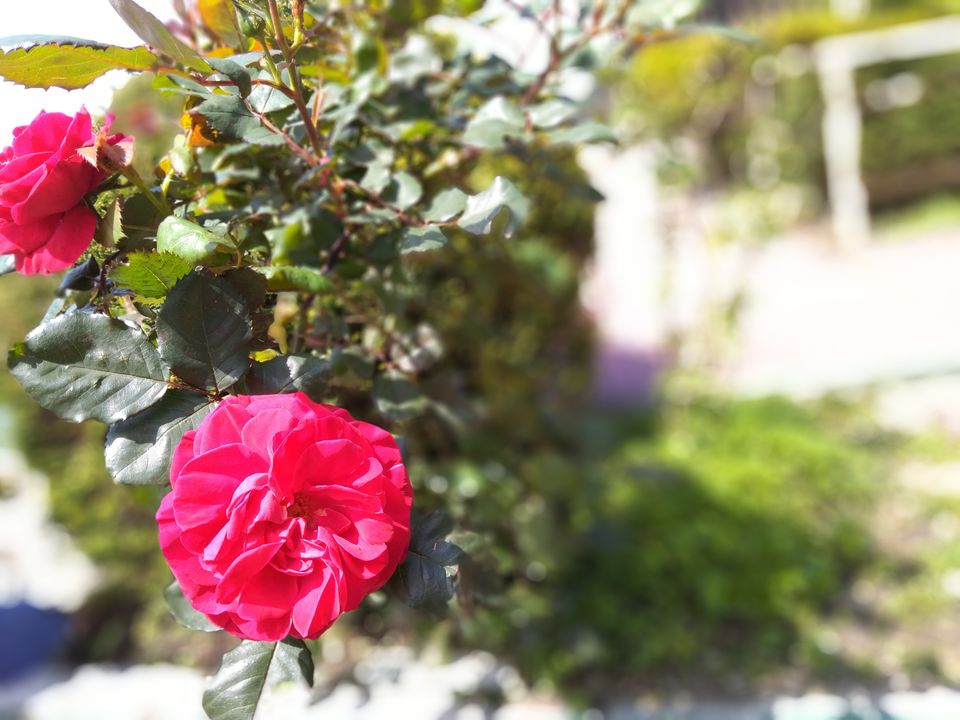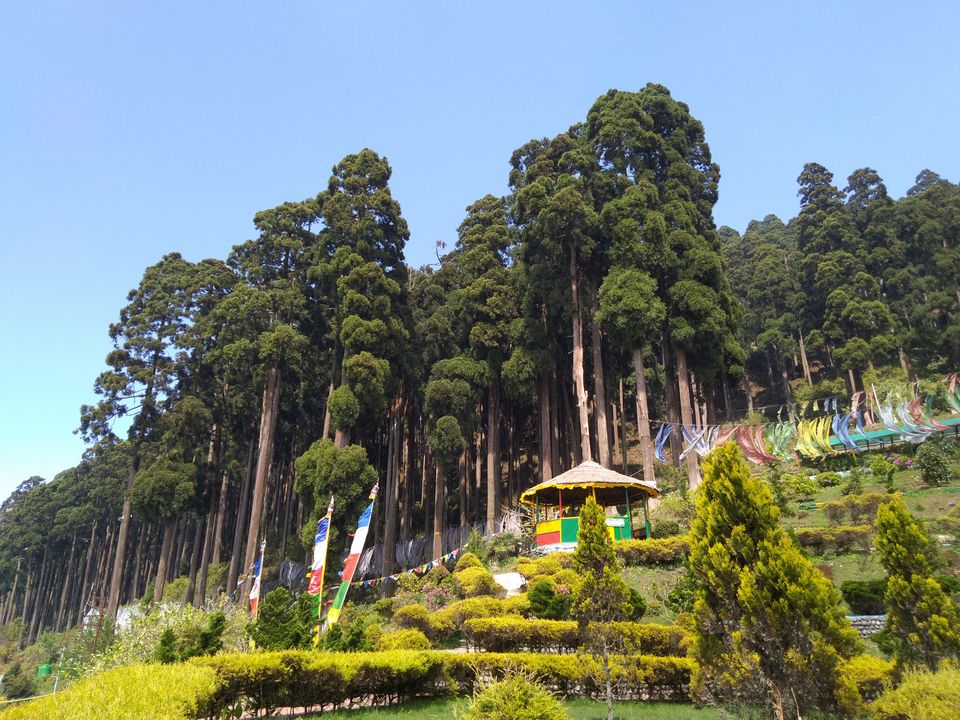 We were supposed to visit Tin Chuley from Lamahatta, which we tried but had to come back because of rugged roads. So, instead of wasting the day we decided to go to Kalimpong.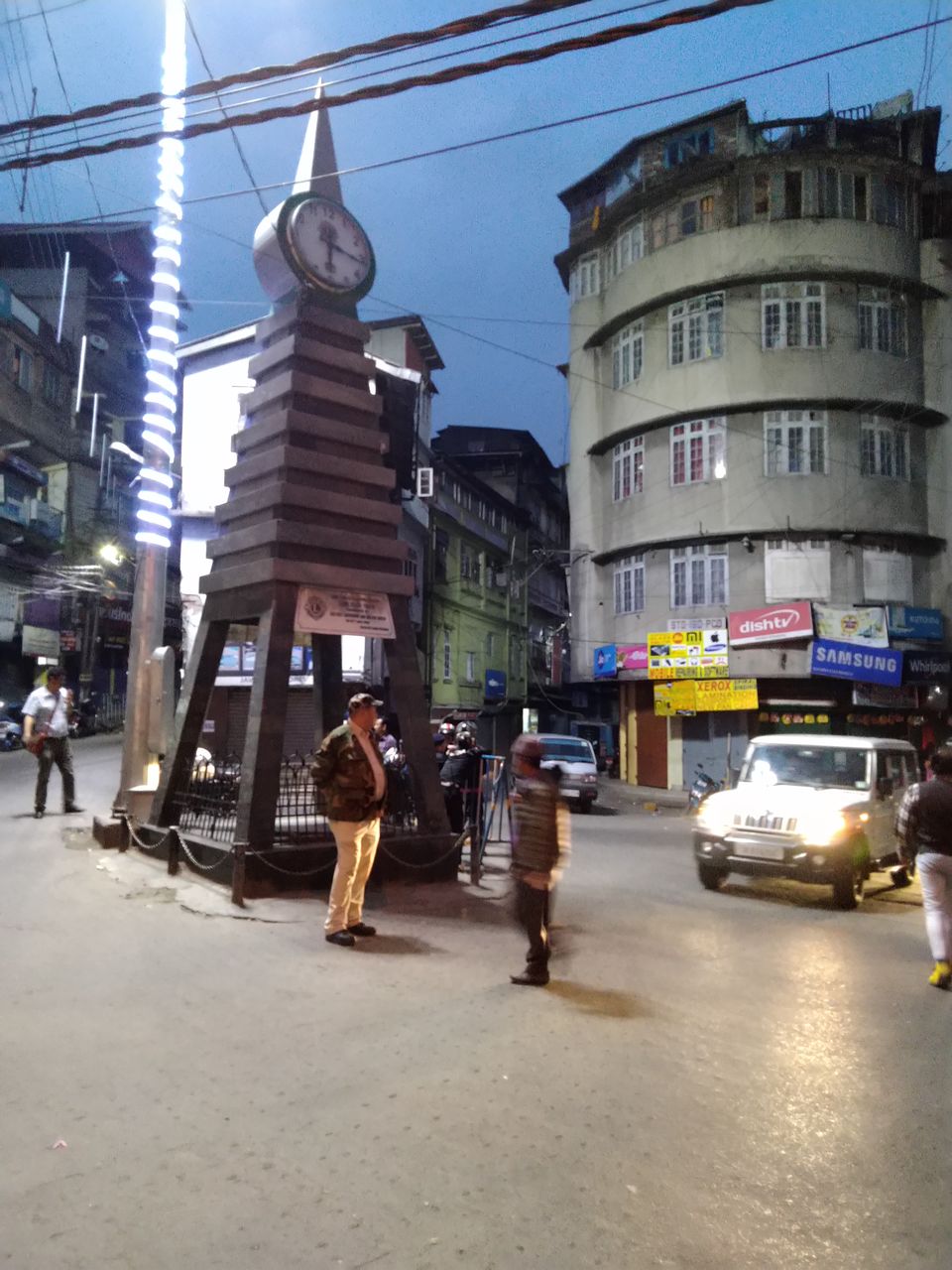 That was a spontaneous decision which turned out to be one of the best things during the journey. The surprise for us was actually waiting there. We reached Kalimpong at around 6:30 in the evening and checked into Gompus hotel. The service was definitely good, but to our misfortune, we reached there on the day of election. So, the market was more or less closed. Though we couldn't visit the market properly, I found out what I was actually looking for. Some good stuff from a bakery was all that I wanted. Darjeeling and Kalimpong are very popular for their bakeries. So, I wanted to take a few things home. The next day we had to board the train New Jalpaiguri station. So, we checked out early morning to visit a few places around Kalimpong. We had a list of few sights but we got stuck to one and only Durpin monastery, which gave us a clear view of the Kanchenjungha. The weather was not clear since the last few days and we also experienced a destructive storm while staying at Sittong. So, we couldn't get a sight of Kanchenjungha. But, on the very last day, it made its appearance for us. We spent a long time there clicking several images of the hero from different angles, and left for NJP.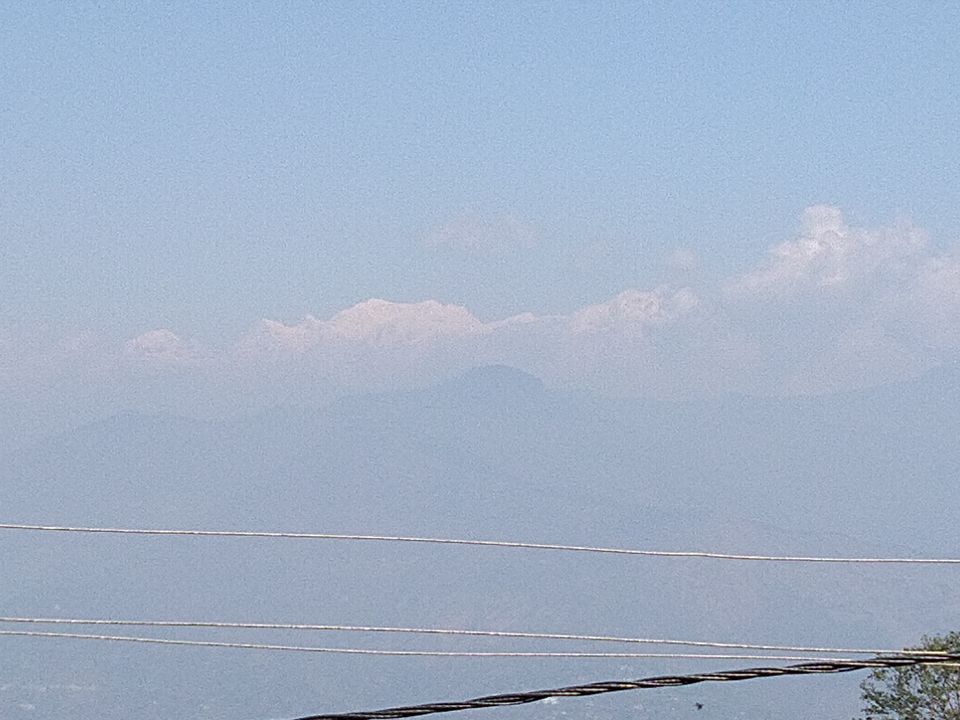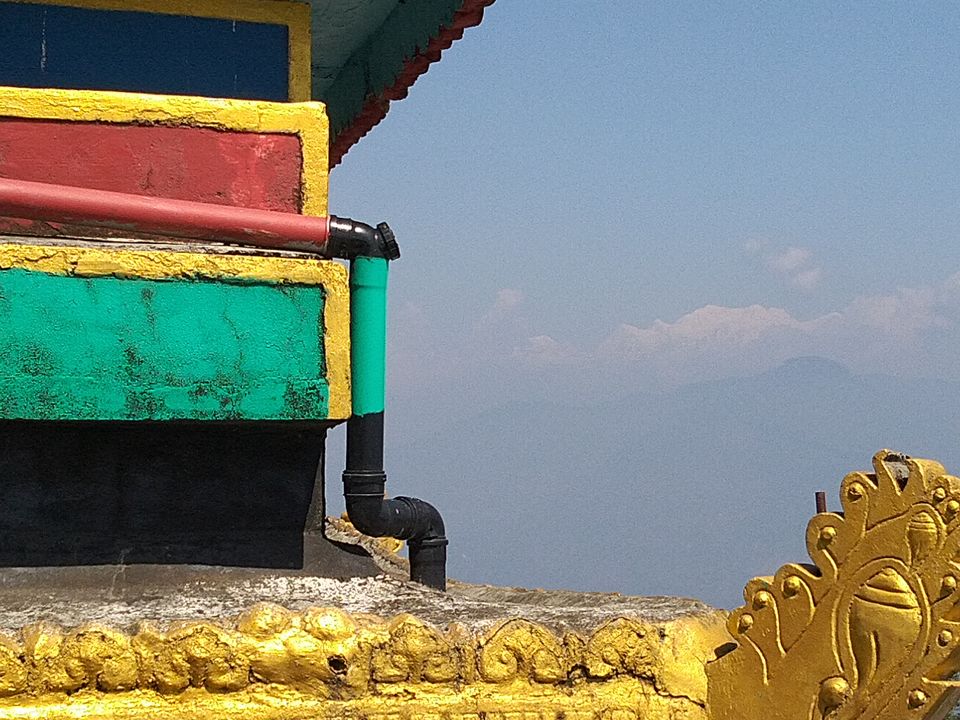 The whole trip was awesome and not at all tiring. We came back with 10times more energy and the freshness which we sought before going. This trip wouldn't be fun without Dharmendra da, who almost became a friend and drove us to places which even he didn't know. He is a very nice man whom I would contact again, whenever I visit North Bengal next. And, all that was possible because of Mr. Dipan Mukherjee who arranged this trip for us.