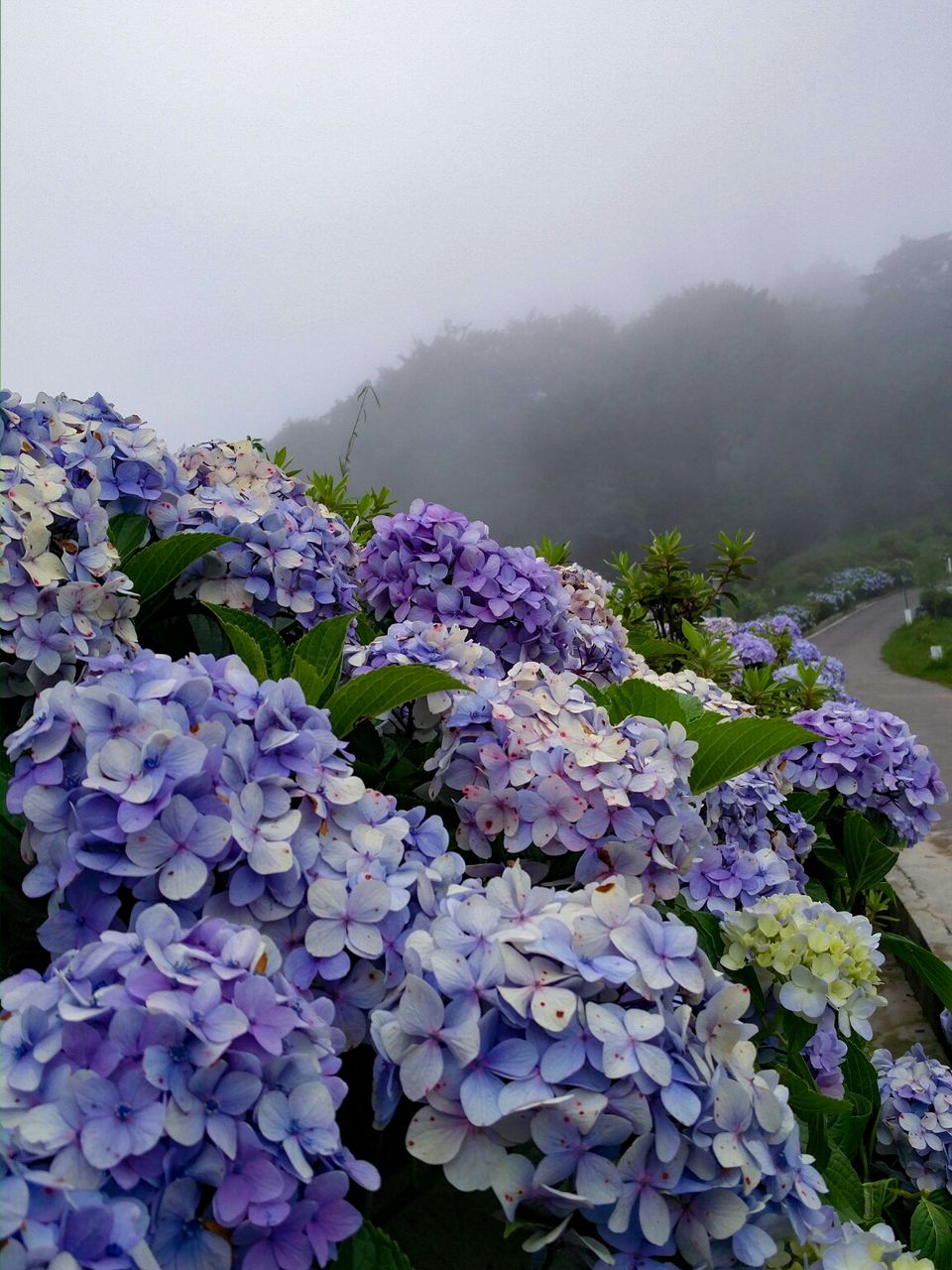 It was just after summers when I went to visit my cousins who stay in Siliguri and Darjeeling. Being an avid traveller I thought of exploring the hill stations of Bengal. Of course the most famous place is Darjeeling but I pursuaded my cousin to visit Kalimpong as I have never visited before.
Anyways so we started from Siliguri a bit late in the morning. Loved the journey as it passed through lush forests with the view of the majestic mountains at a distance. We decided to visit Kalimpong first and stay overnight and a day there. We travelled beside the mighty Teesta River and slowly after Sevoke we started to climb up the mountains.
It was a bit scary driving on these roads as somehow we have to squeeze on the side when a vehicle comes from the opposite side. On the other side is the steep gorge overlooking the river. At some places there were small waterfalls gushing and crossing the roads. The journey was simply wow though a bit scary sometimes.
We reached the famous Coronation Bridge over the Teesta and stopped for a short break to refuel ourselves. Saw a lot of military vehicles and soldiers even buying grocery at the small market near the bridge.
We started again and went through the dense forested winding roads and reached Teesta Bridge by afternoon. By now our stomach was growling with hunger. So we stopped by a restaurant and had some lunch. And off we went towards our destination. As we climbed more it became more cold and misty. The altitude was already showing close to 4000 metres!
Finally we reached Kalimpong in late afternoon and was a bit tired :( We had booked a hotel and checked in. The room view was lovely with the cloud kissed mountains and lush forests at a distance. Since it was already dusk and we thought of exploring the city the next day.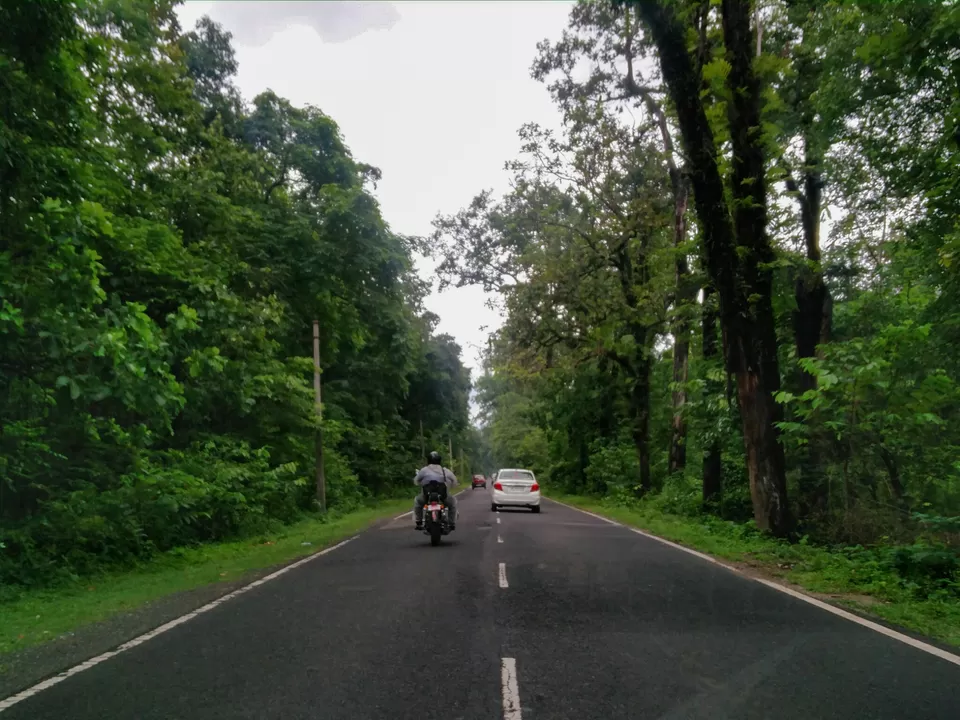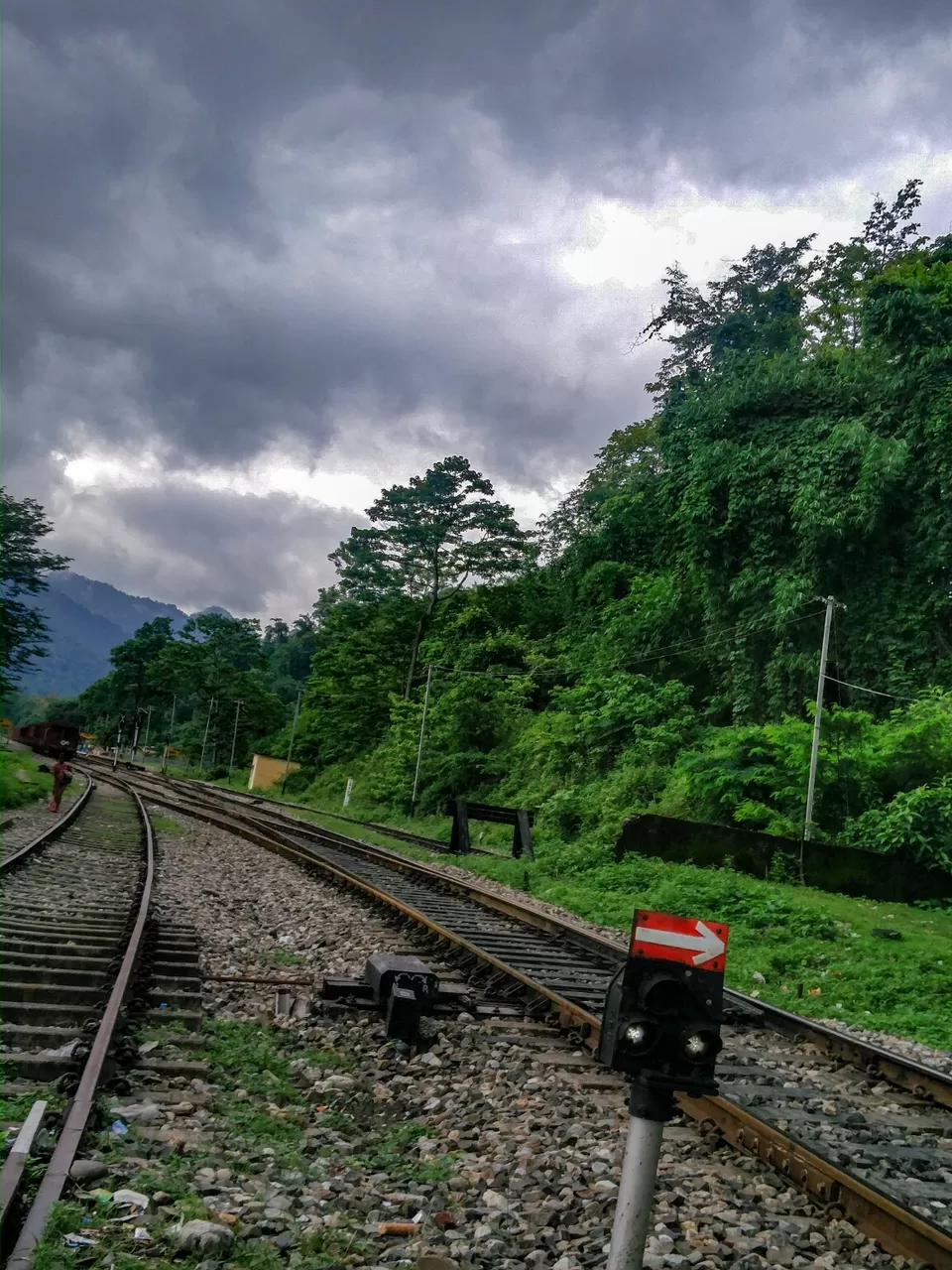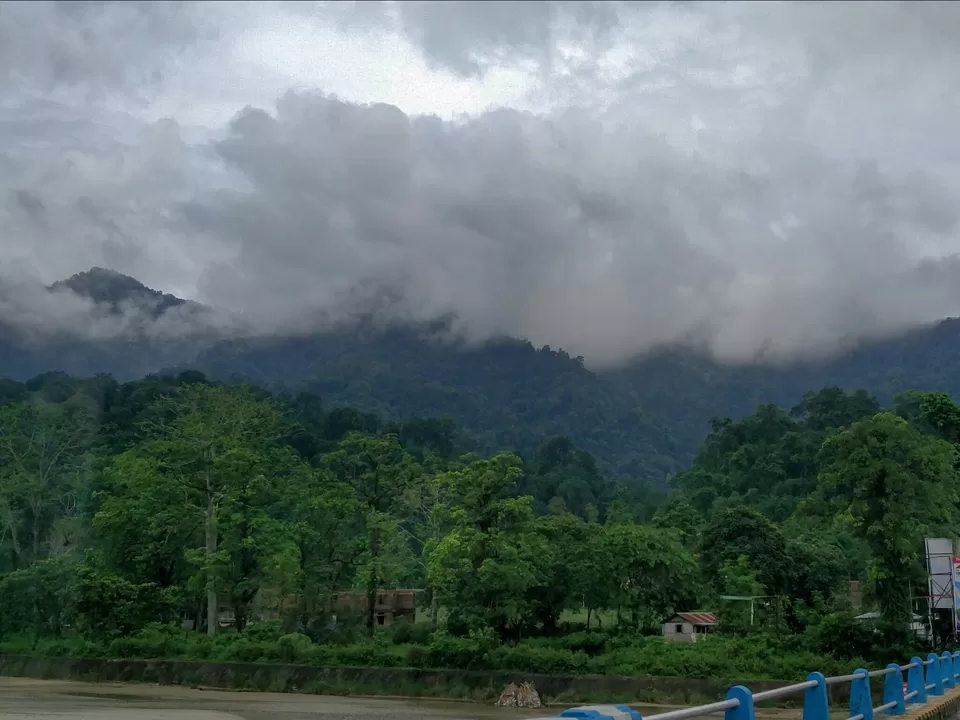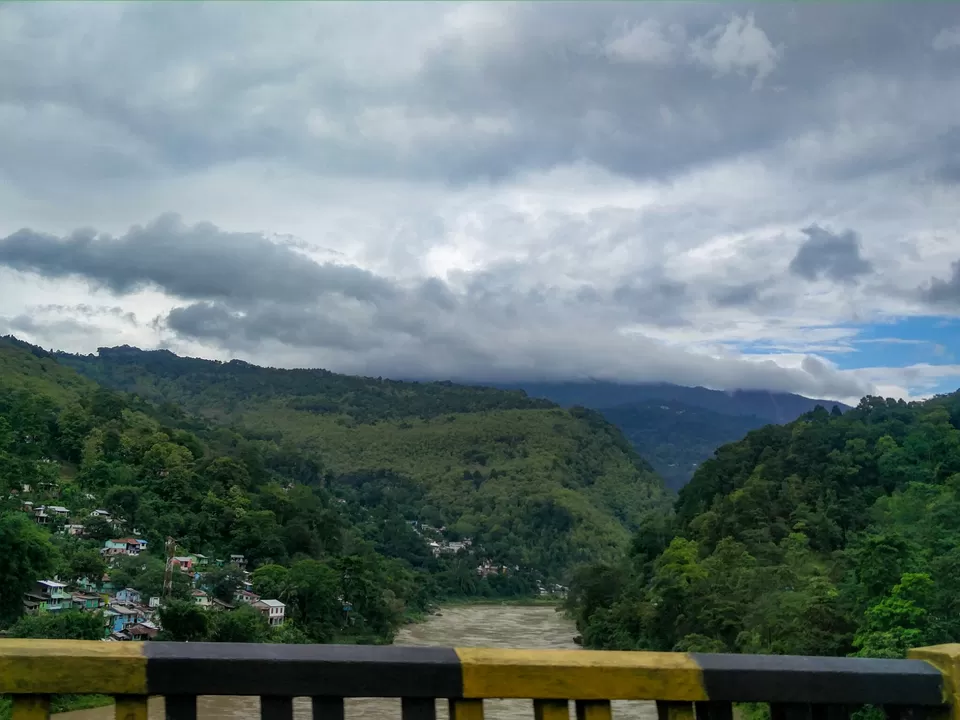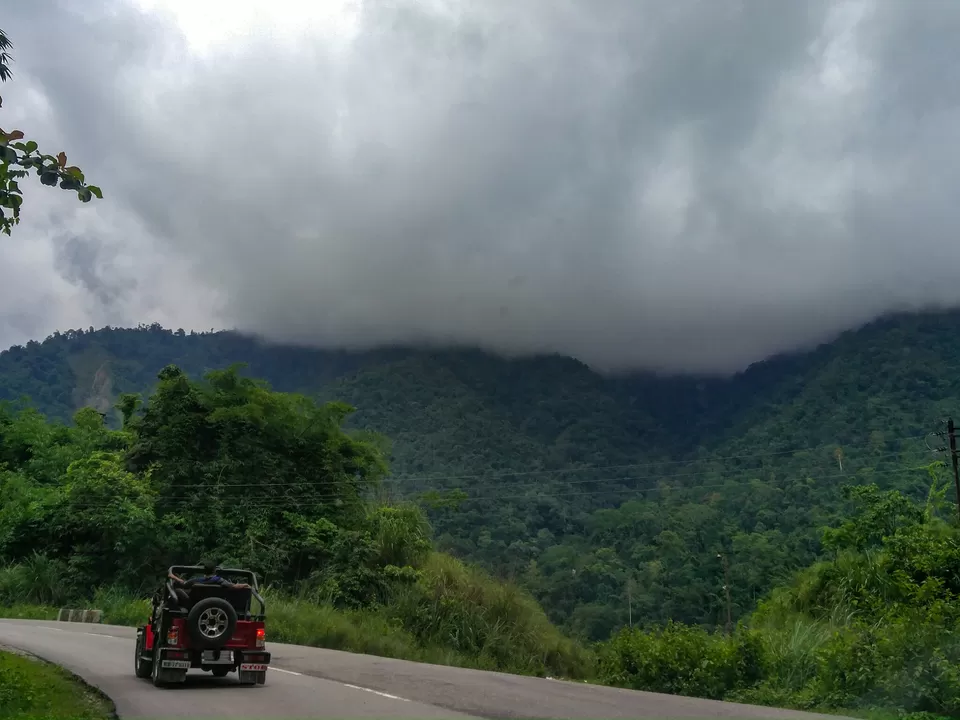 Reached North Bengal enroute to Kalimpong
A new fresh day to start off in Kalimpong, enjoyed a hearty breakfast and started off to see the town. The town's narrow streets seem to connect to each other and you won't get lost. Even if you do,there are always the smiling locals who will assist you.
The town was nearly engulfed with mist in the morning and later started to clear up. We just went sightseeing and window shopping through the narrow streets. Kalimpong is famous for its cheese, and you should try the home made Kalimpong cheese. Also its a great place to shop for organic produce and artisinal products like cheese, jam, pickles, noodles and butter. :) Visit Lark's which is a Kalimpong institution where you can buy all these products.
While exploring we got hungry and anyways it was lunch time, so I spotted hot steamy momos being sold by the road. I just cannot resist momos.. Haha. I just ate one after the other as soon as it was placed on my leaf plate.
We thought of seeing the mighty Himalayan range from a nice view point. My cousin took me to the colonial heritage hotel, The Elgin Silver Oaks. It seems time has stood still here with antique furniture, stone buildings, manicured gardens and a superb view of the mountains.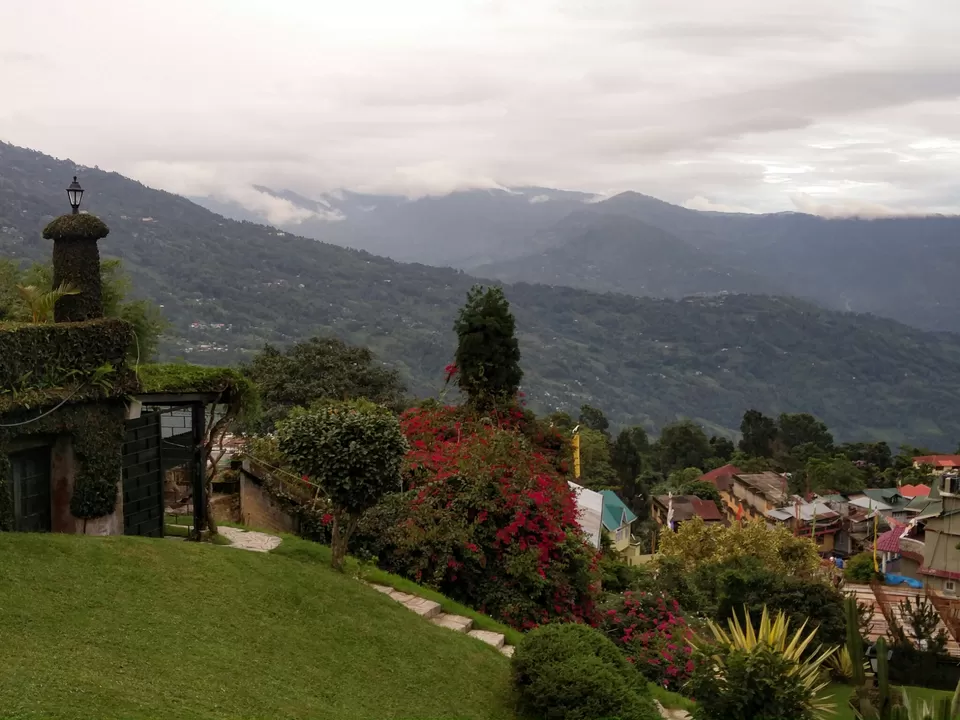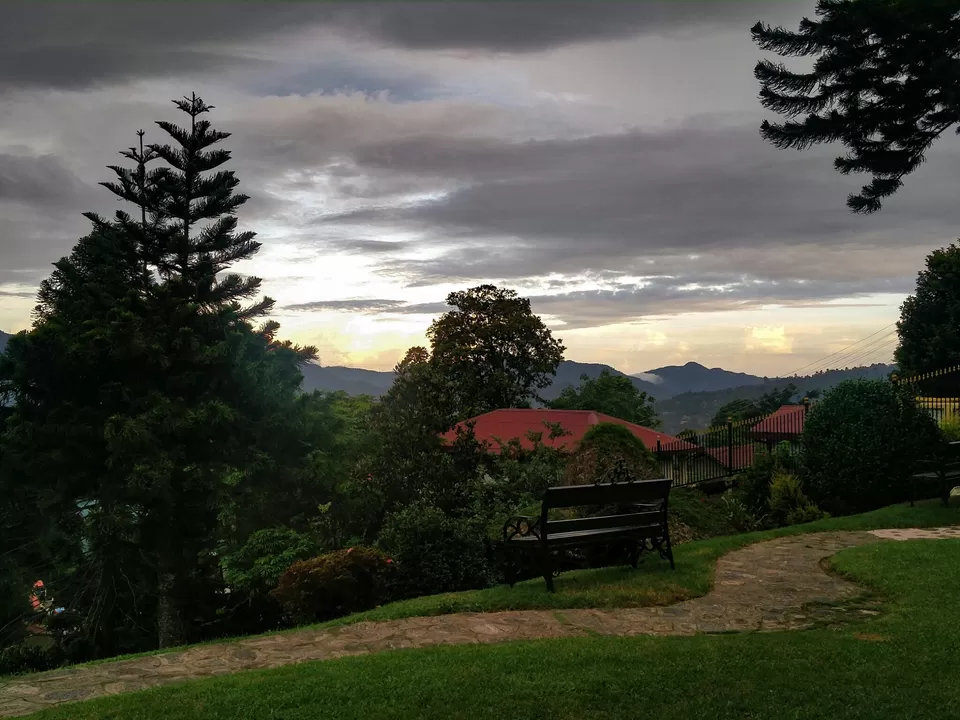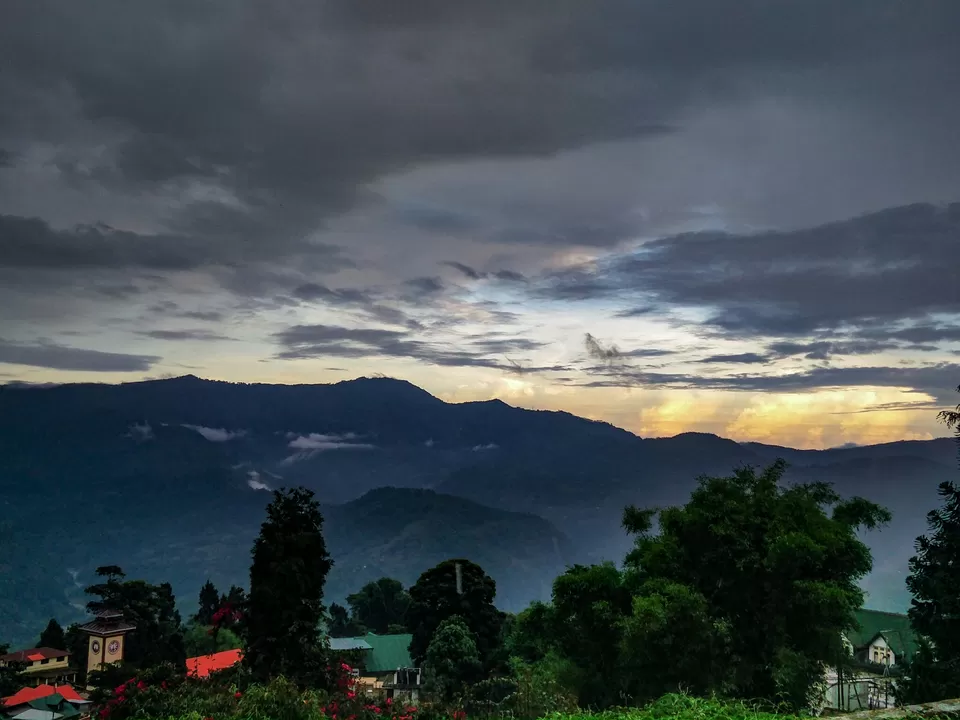 We then started to visit the other places around Kalimpong, one of them was the popular Durpin monastery. You have to reach it via a military area. While going we came across the lush Army Golf course. The golf course was at a scenic location with a wide vista of the mountain range in the background. Who doesn't want to play golf there :)
Near the golf course was Morgan House a heritage hotel of tourism department, which looks straight out of an English country home. But my cousin told me it is believed to be haunted.. Heheh! Maybe next time will stay here to experience it.
We reached Durpin monastery located at Durpin Dara Hill. As in all Buddhist monasteries there are prayer wheels and monks praying and chanting. There are rare Buddhist manuscripts which were presented by the Dalai Lama when he visited in 1956. It was a calm experience here. We went up to the top of the monastery. From here you will have superb views of Kalimpong Town and Kanchenjunga in the background. Finally we ended our trip for that day and started off for Kalimpong.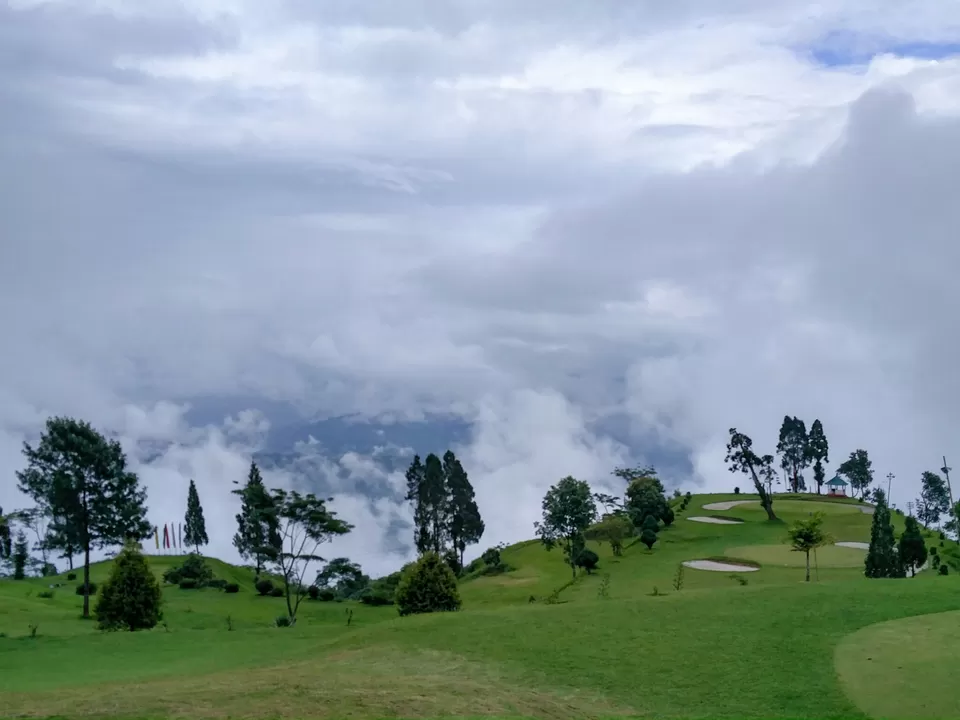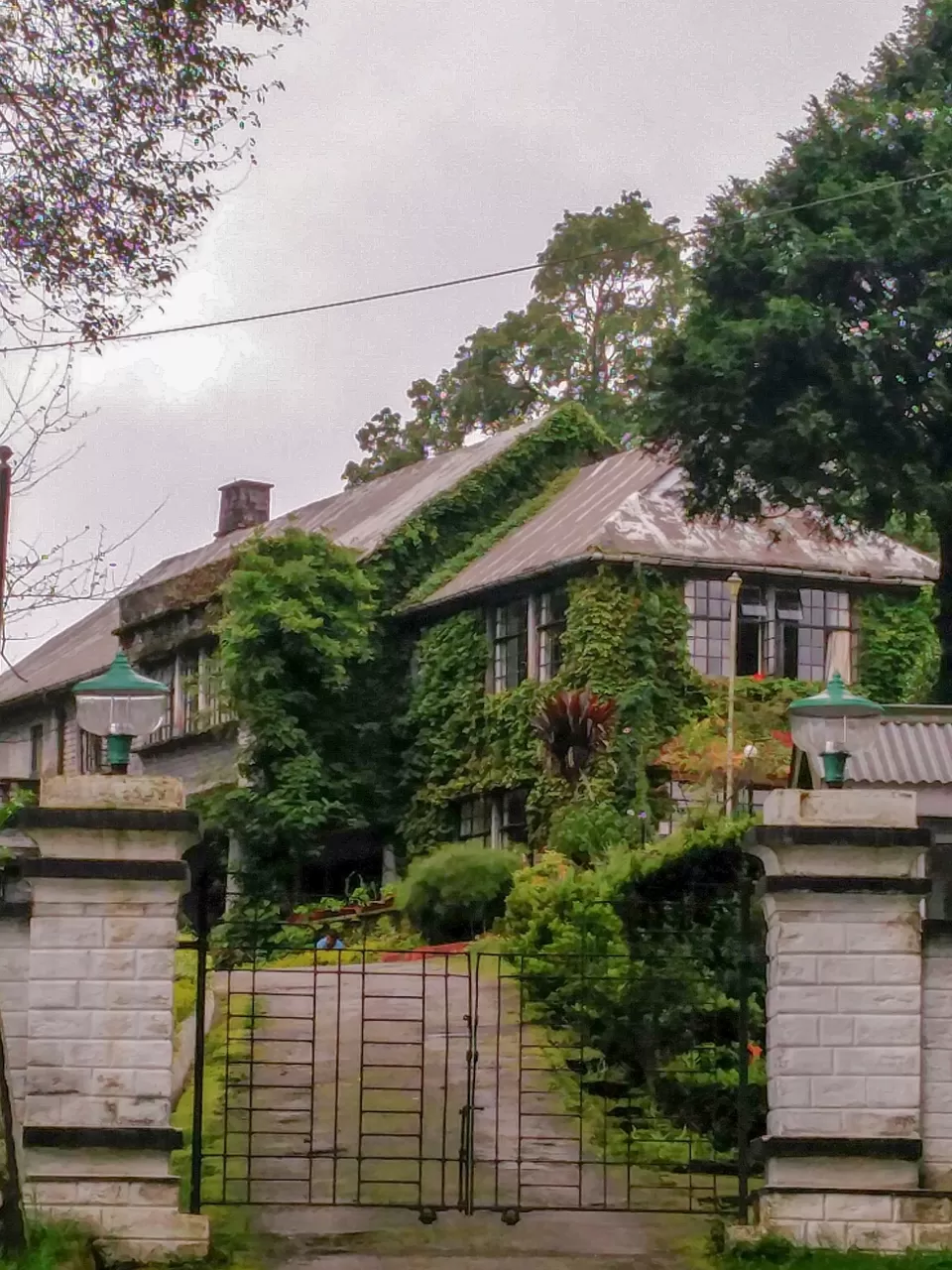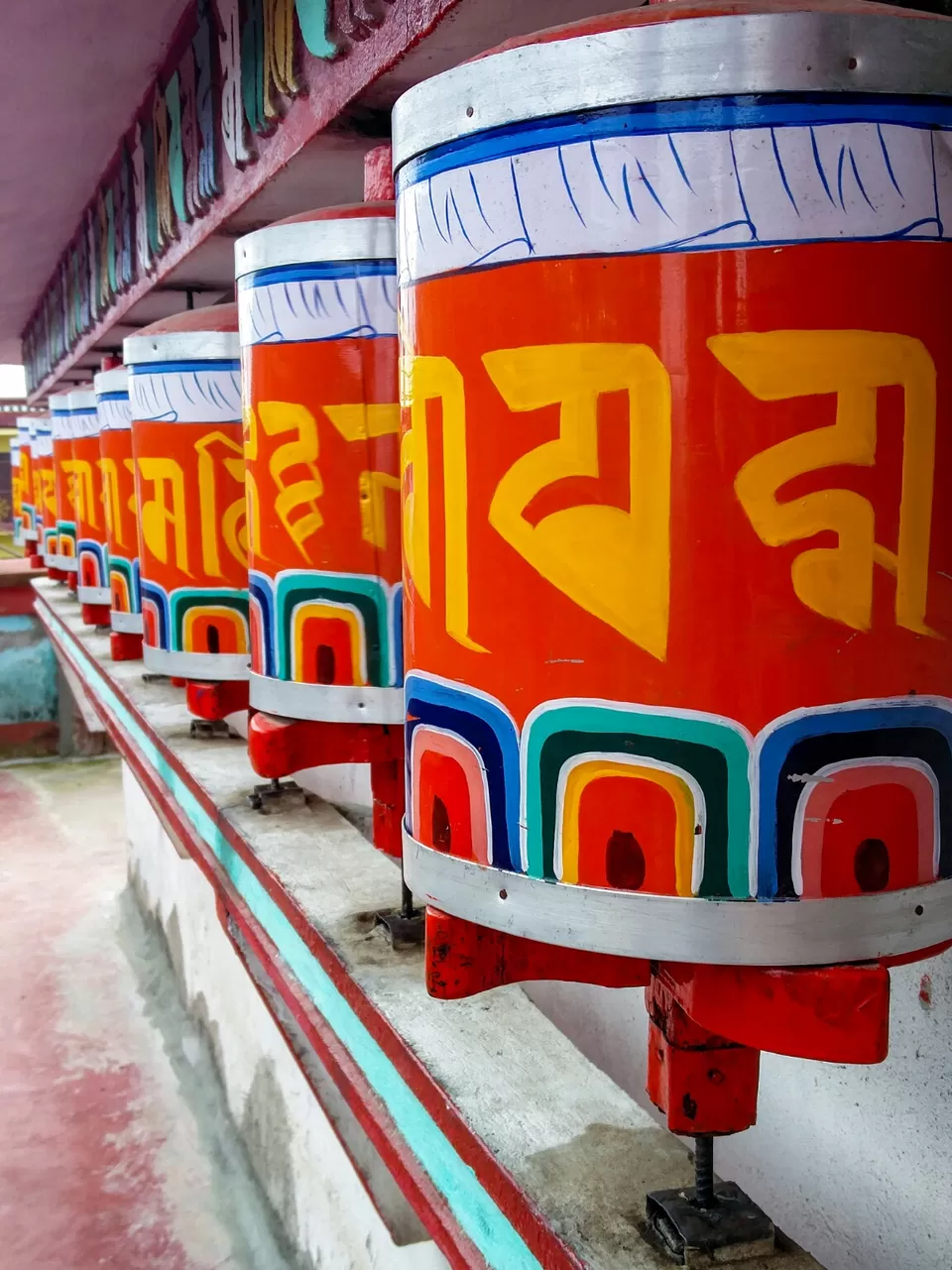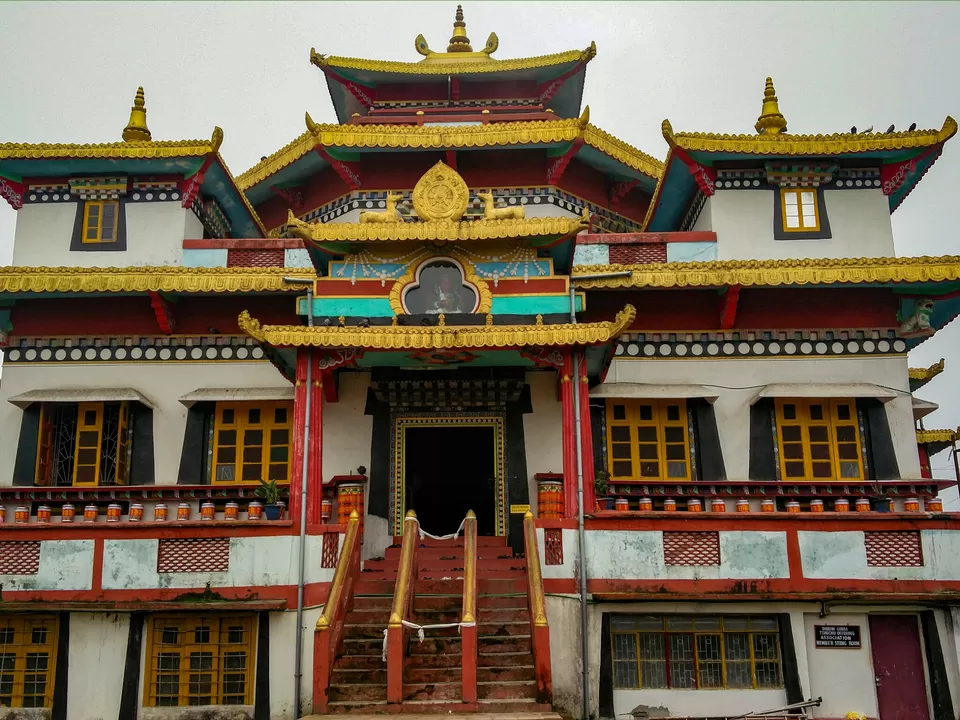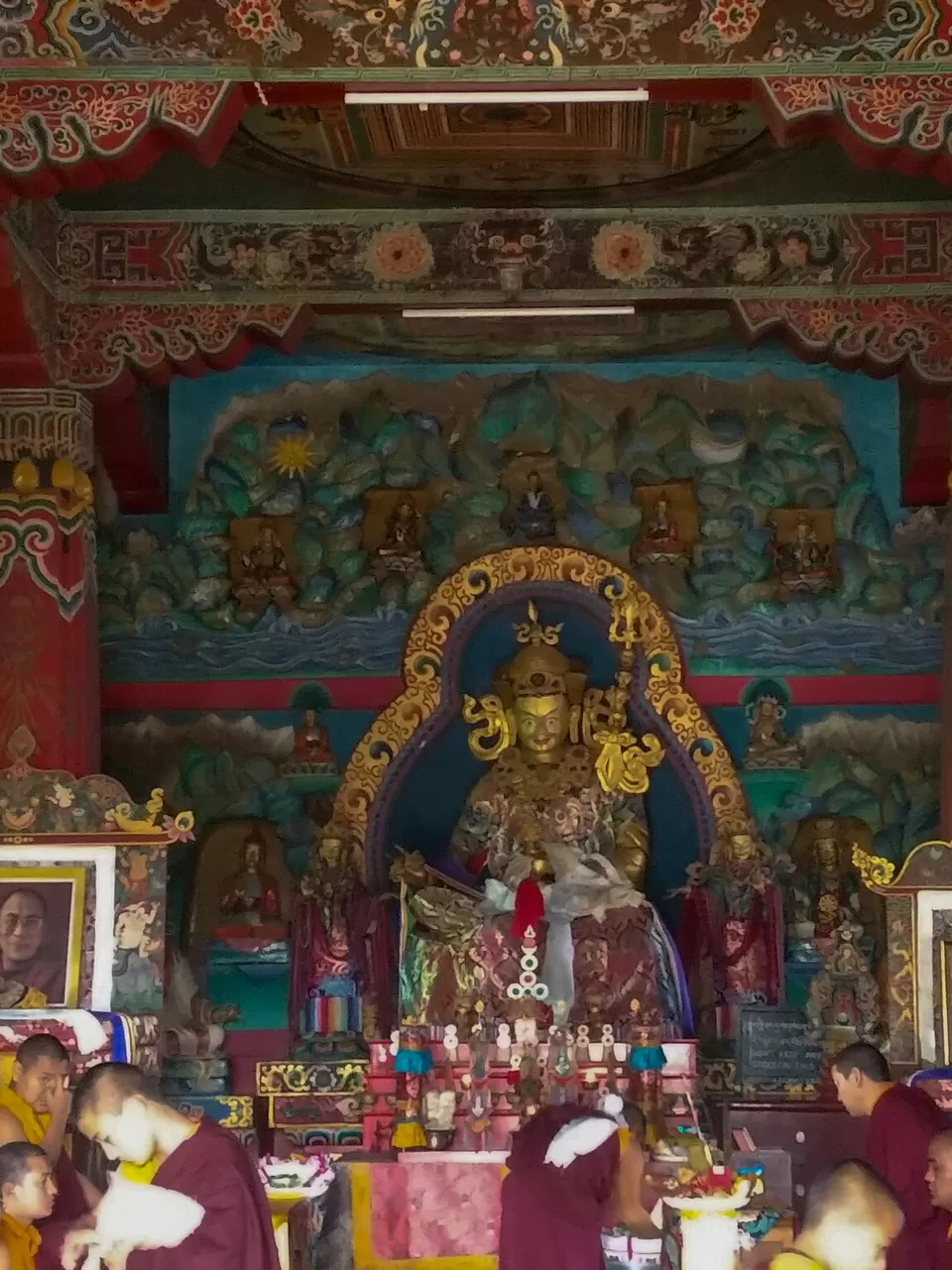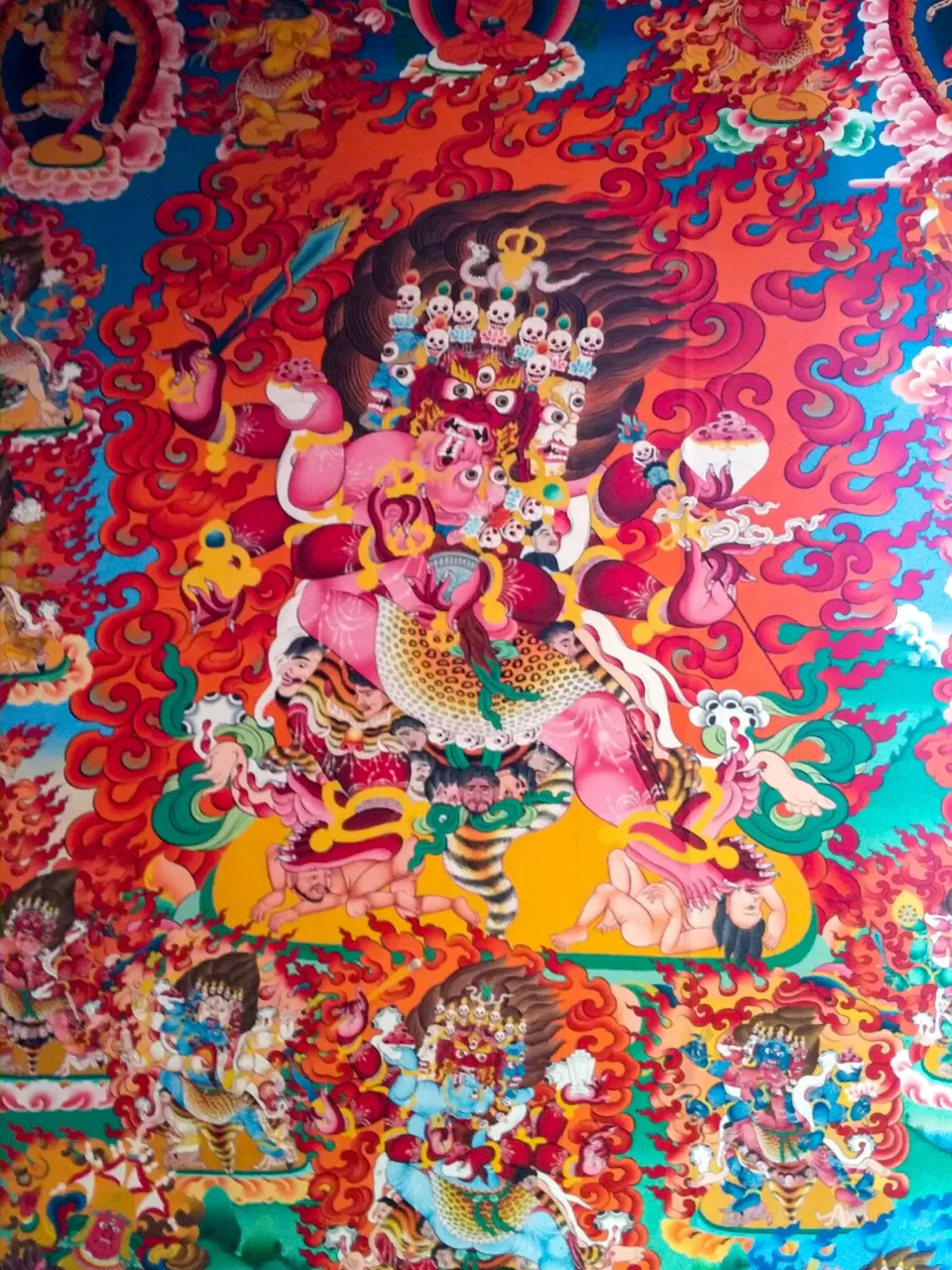 Woke up early morning as we planned to visit Deolo Hill which is the highest point of Kalimpong. We planned to visit Deolo Hill after leaving Kalimpong and visit Lamahatta a quaint eco village in Darjeeling District.
We started off and slowly as we reached Deolo Hill we could feel its becoming more cold and chilly while the clouds were covering our path. It was a lovely experience to go through the misty clouds. The hill is around 55oo feet above sea level.
The hill is covered with beautiful gardens and also has a park. Locals and tourists can enjoy a nice picnic here. From the hill you can enjoy panoramic views of Kalimpong Town, Teesta River and its valleys. But we couldn't view anything as it was very cloudy :( At the hilltop is the Deolo Guesthouse where you can also refuel up at its restaurant. We just relaxed there with hot pakodas and a cup of coffee. Then we started on our way to Lamahatta.
On the way we stopped at Lovers Meet point from where you can view the wide valleys and the confluence of Teesta and Rangeet rivers. On the left is Sikkim and right is Kalimpong. Darjeeling is just an hour from this view point.
We were travelling through darjeeling district on route to Lamahatta. The roads were covered with mist and was also breezy. Both sides of the road were lush tea gardens. Finally we reached the small eco village of Lamahatta. It was quite cold and chilly, we went straight to a small shop to warm ourselves with a cup of hot tea.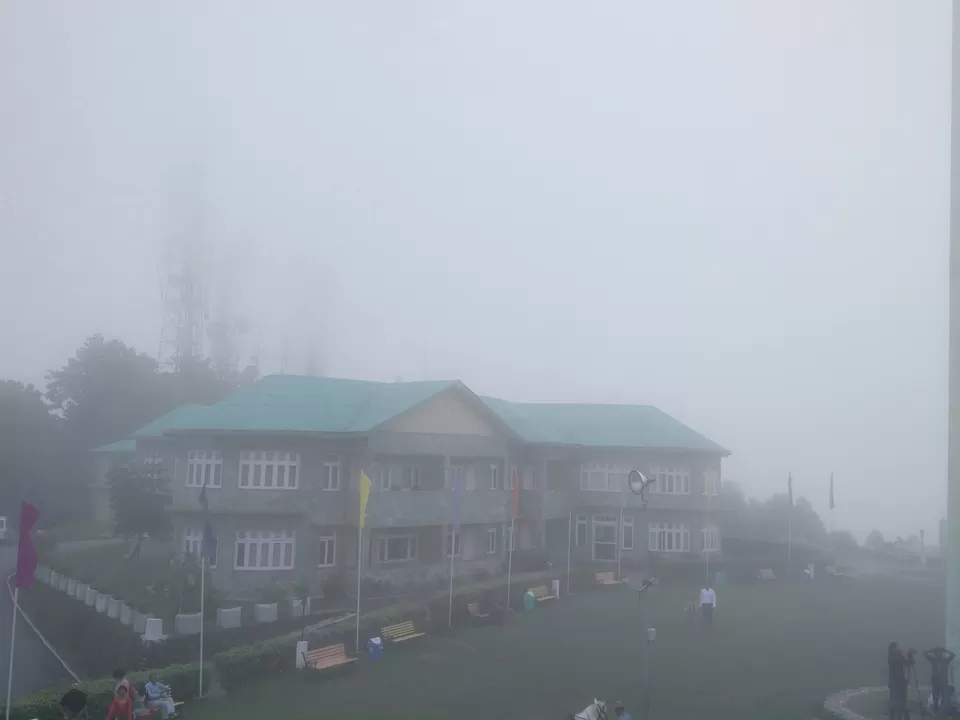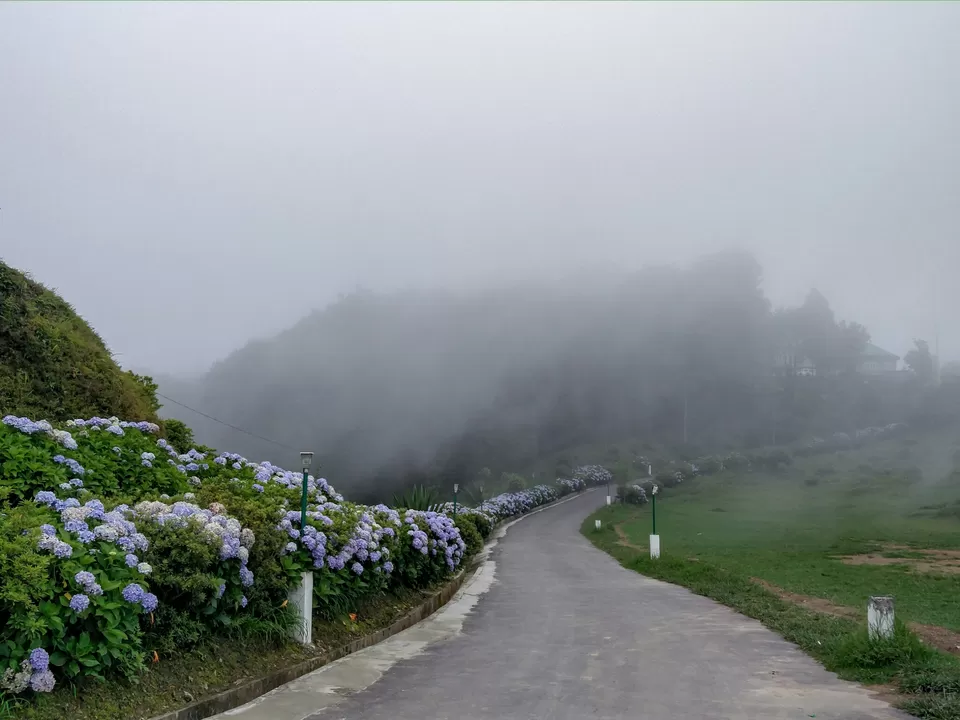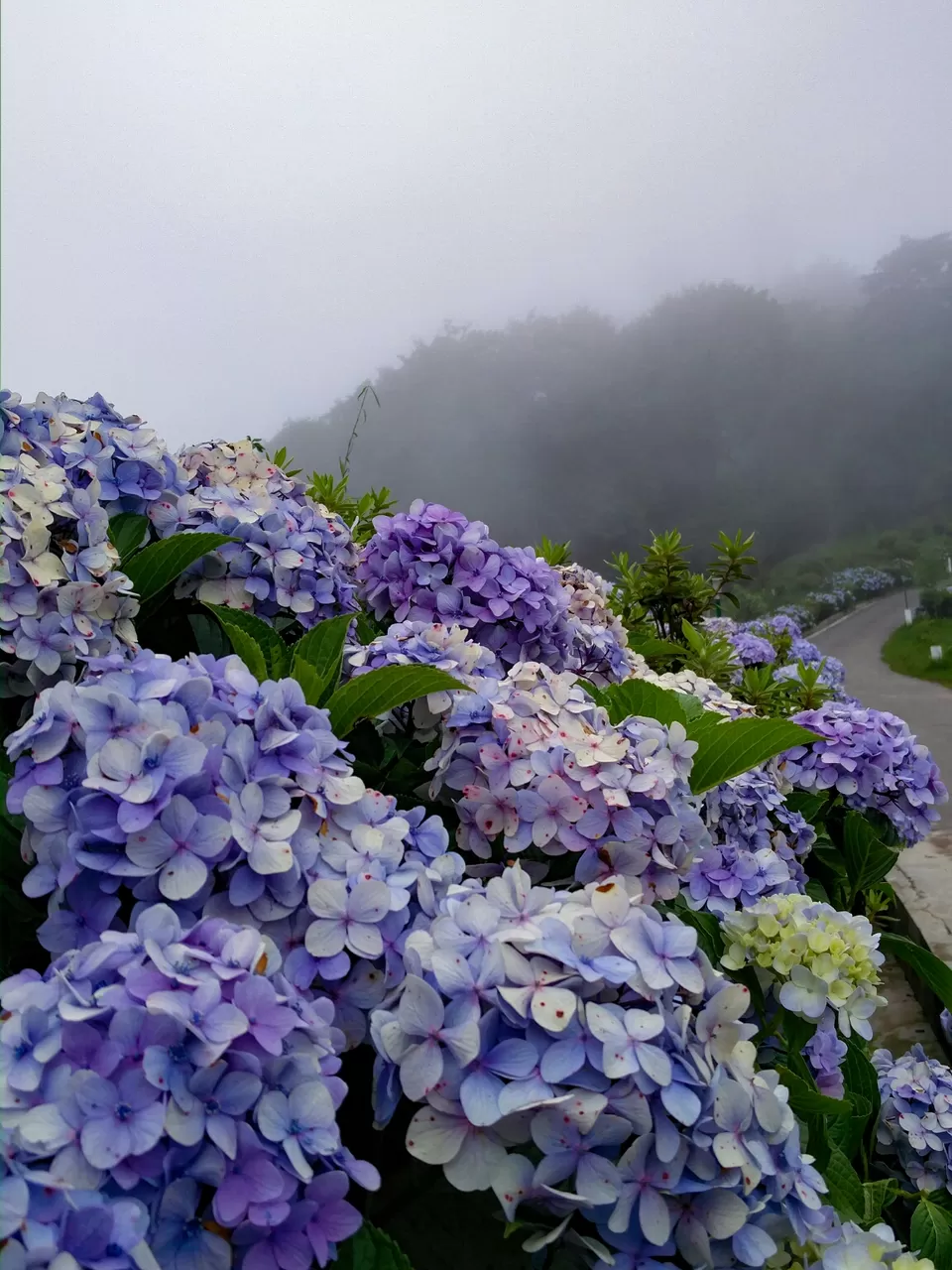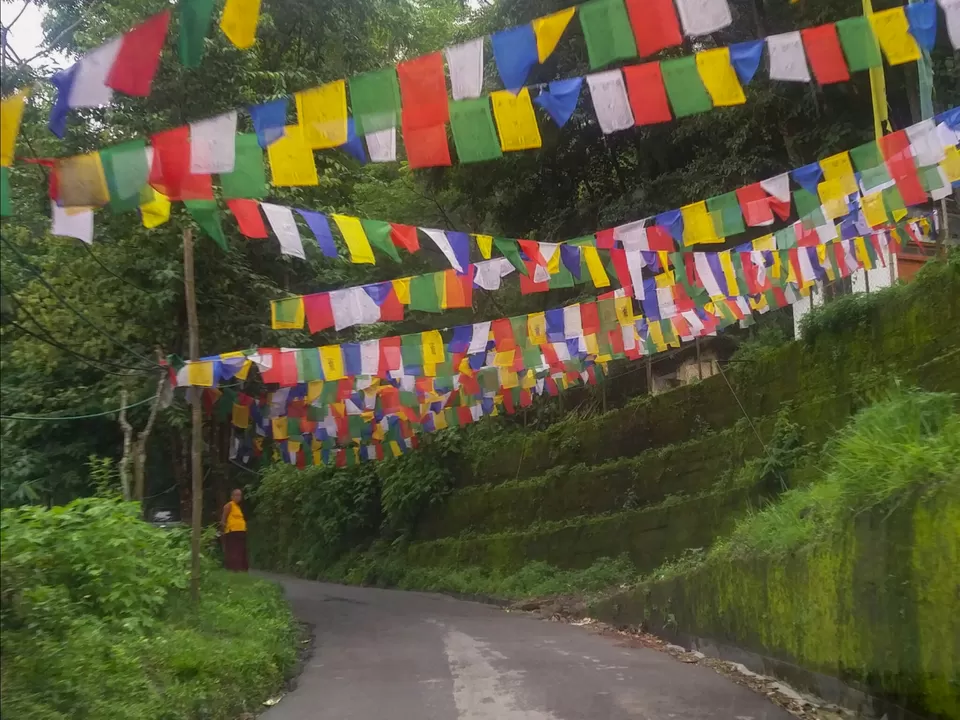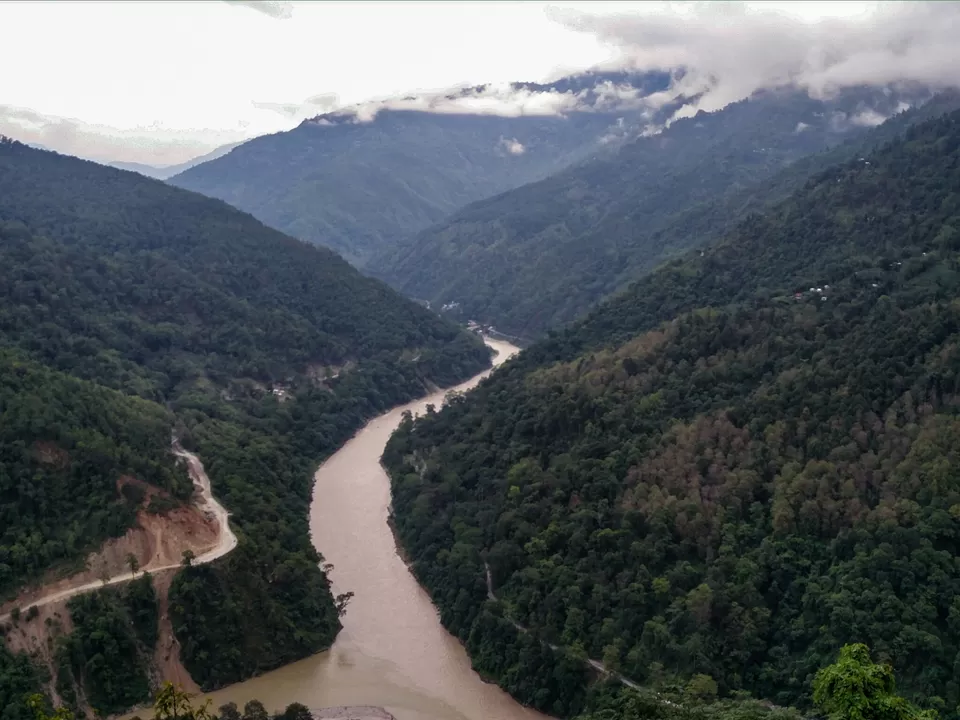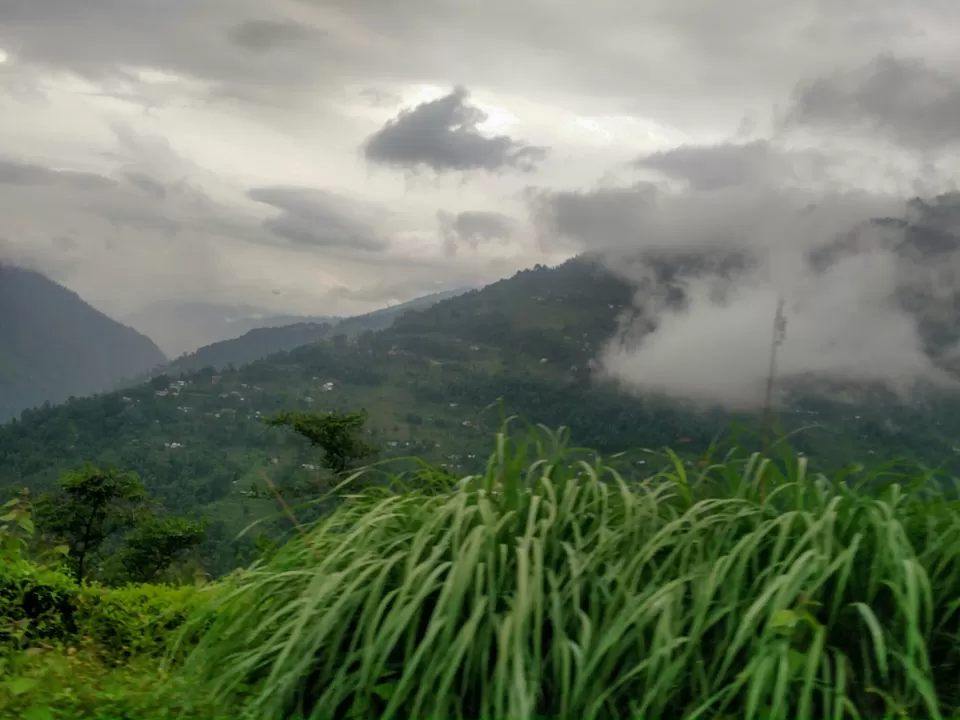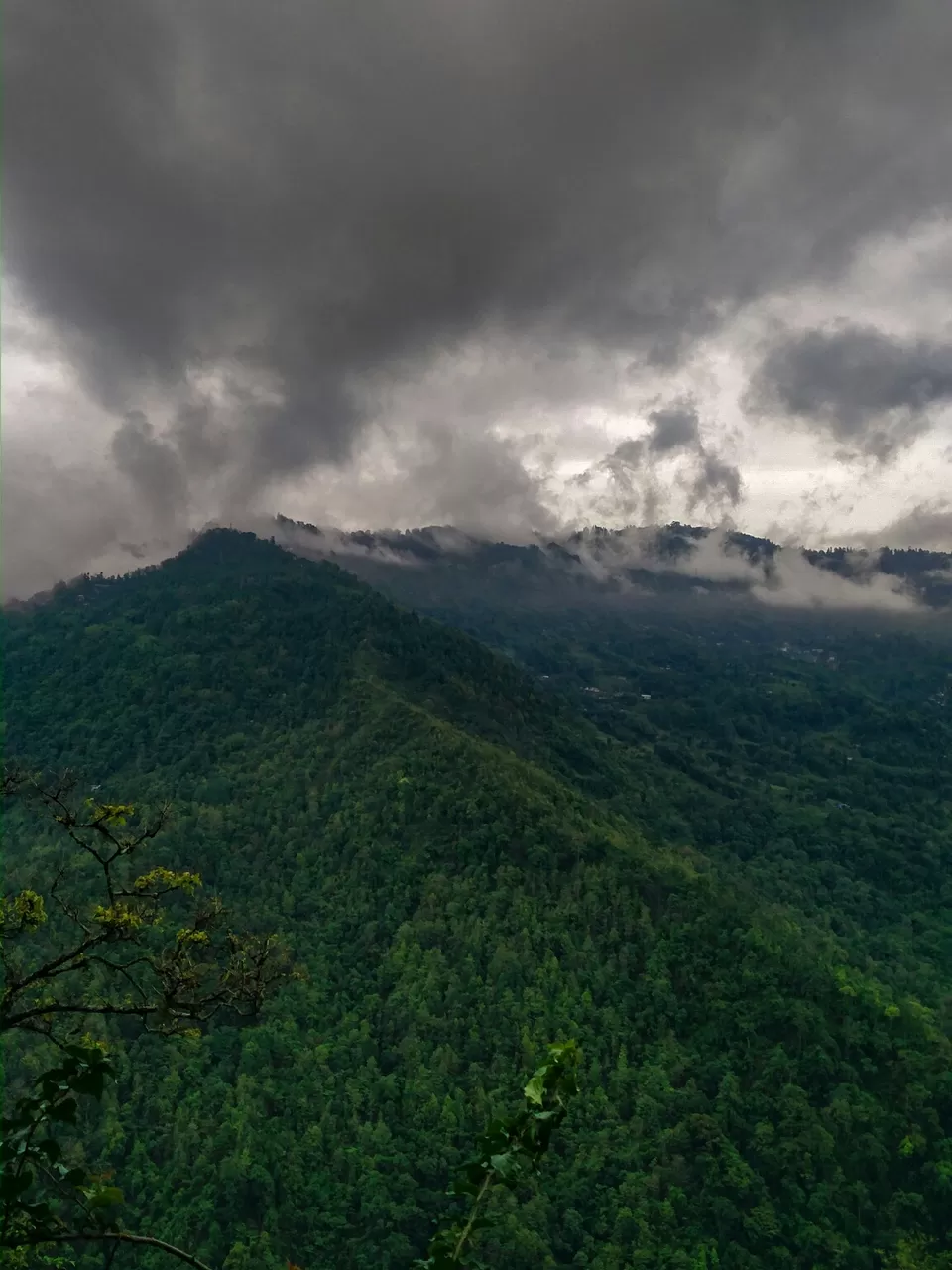 So last day when we reached, it started to drizzle and the temperature was already single digit :p The village is quite small and is on the way to Darjeeling. We checked in the lodge last evening and just wrapped ourselves in thick blankets and went off to sleep early.
Morning and we woke up with a heavy misty view. Quickly had breakfast along with a hot steaming cup of the famous Darjeeling Tea. Just opposite the road was towering fir and pine tree forest. It looked absolutely massive and majestic too. There is also a nice garden to relax. The eco village is so small you can just walk around in 30 minutes. Tickets to the park is available with a gentle and smiling local lady who runs a tea shop.
After another cup of tea we went to the park. It has Buddhist prayer flags fluttering through out. Just behind the park are the dense pine forests. I could imagine how it looks like when it snows, magical.! Took loads of photos but couldn't see the majestic Himalayan range as it was cloudy and misty. You can climb the hill from behind the park to the top where there is a lake considered sacred by the locals. You will enjoy hiking through the misty forests but do not wander off in the evening as there are wild animals roaming on the mountain. Overall it is a nice relaxing place with nothing much to do. We had to return in the evening the same day as my cousin had work at Siliguri.