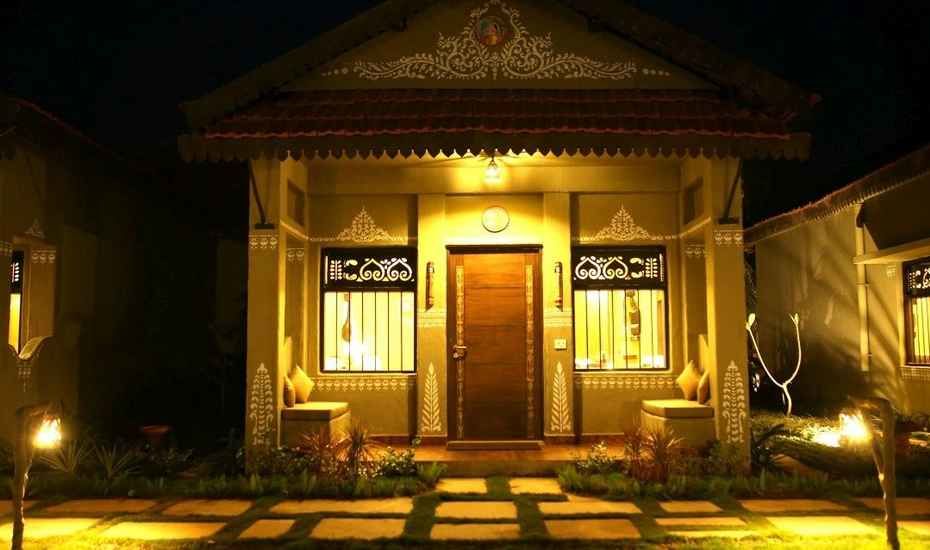 Resorts are better than hotels than many ways. Most importantly they offer one with the innocence and beauty of nature more than just luxury and comfort.
Resorts are more spacious and can be the best choices for a holiday with your loved ones. However, you can also plan a business trip to a resort near Raichak for a change and woo your business counterparts.
A business conference at a beautiful resort can reap great results. It can be a very different experience for all the internal and external audience who are travelling with you to the resort for the conference. And if you are going there for a meeting to close a deal then you are definitely half way through.
However, keeping all these points aside, you can have a plethora of doubts regarding the facilities that you are going to be offered with in the conference room at a resort near Raichak. But there's nothing to worry. Resorts such as the Breathing Earth have everything to offer you with to make your business conference a success. A well equipped conference room is a must and here is a list of amenities that you can expect in a conference room there:
• A Smart Board is Paramount
Nothing happens on pen and paper nowadays. An amazing speech also fails to make the required effect without proper representation of what you want to convey to the audience. You need a smart board for that.
Smart Boards are very helpful for any speaker to display important information to the audience with efficacy.
If you are planning for a business conference at a resort near Raichak like Breathing Earth then you can be sure that you are getting a smart board that matches international standards to enhance your speech during the conference.
• A Good Sitting Arrangement
A conference room is much different that your usual dining room or hall. It must have a professional setup to create an impact and help people sit in a comfortable manner and listen to the person speaking. They need a proper sitting arrangement and it's available in many resorts.
• Mike and Speaker
If you are planning for a conference with a group of people more than five then you surely need to be loud while indulging in any conversation with them. This is only possible when there is a proper set up of mikes and speakers in the conference room.
• A Robust Internet Connection
No one can literally survive without a proper internet connection. Let's get this straight. And a business conference without a robust internet connection is nothing but impossible. An uninterrupted internet connection is crucial for any business meet. It is inevitable to have it and resorts have them all for you.
• Video Calling Facility
Many business conferences require a video calling facility during the conference to connect with people in and around the world working for them. And it is always not possible for the people visiting the business conference carry their laptop or gadgets with themselves. Thus conference rooms need to have screens that can be used for the purpose of video calling.
There are many more facilities that a conference room must have for a uninterrupted business conference and resorts near Raichak such as Breathing Earth have them all. Plan your next business conference there and talk business amidst nature.