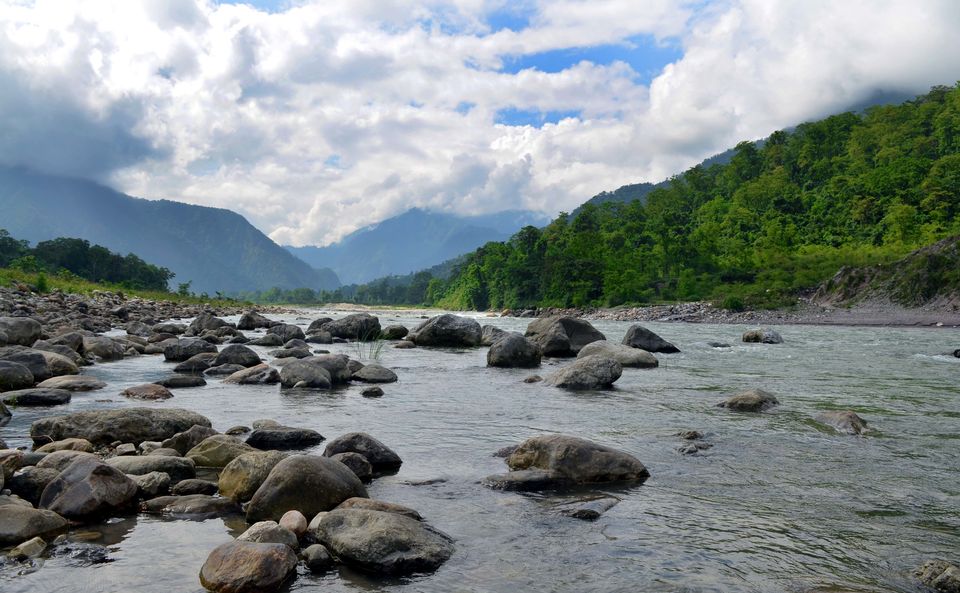 Dooars is famous for the beauty of hill area, gentle weather, and tea garden also. Fully jungle, greenery covered area Dooars has own magical colorful beauty. Bhutan hills added beauty spot on the map of this place. Especially in Alipurduar district has Buxa Tiger Reserve, Buxa Hill, Jayanti Hill, Jaldapara National Park, Chilapata Forest and so on.
In this story, I am explaining one of my memorable trip to Dooars along with Bhutan Ghat Which is under Alipurduar district and the international border into Indo-Bhutan. This trip you can complete within 7 days. It is a restricted dense forest, mind grabbing river side hill view of Bhutan Ghat.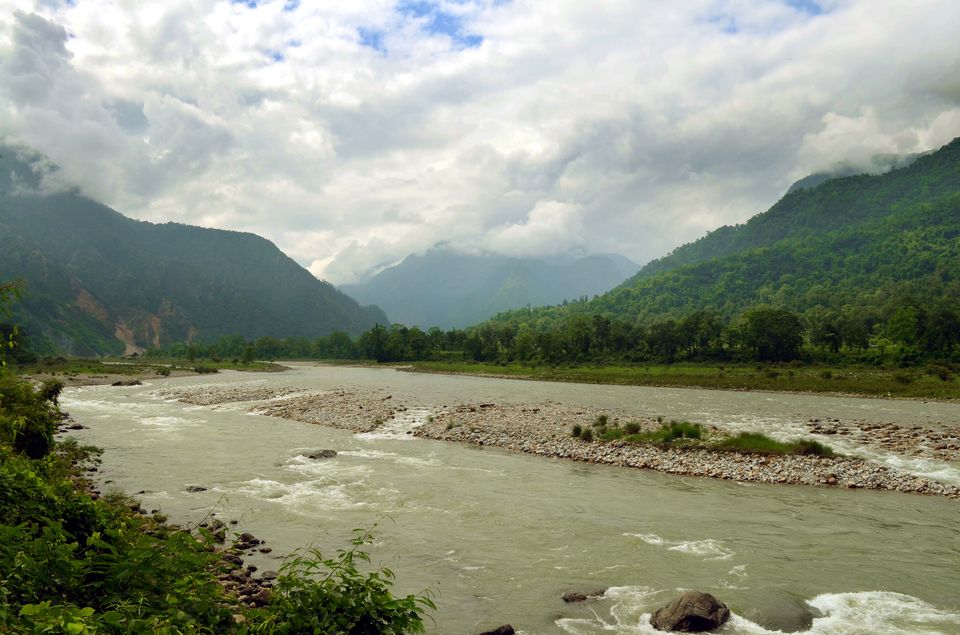 Day 1
Started the journey from Kolkata to Alipurduar via Malbazar. It is the only railway line where the train crosses into the 5 dense forest of West Bengal. Through this journey, you can find Mahananda Wildlife Sanctuary, Chapramari Forest, Garumara National Park, Jaldapara National Park and the last is buxa Tiger Reserve and reached to Alipurduar by Afternoon. After taking rest, you can spend some quality time by roaming around beside Dima River near Alipurduar town.
Day 2
Next day, one can visit Jayanti River and the natural hill beauty through Buxa Tiger Reserve. Also you can book a jungle safary of Buxa Tiger Reserve forest.
Day 3
In the early morning you can visit Buxa Hill and Buxa fort (Here you can find Dukpa, nepali Community) and the hill view.
Day 4
Bhutan Ghat is a dense and restricted area. After getting the permission, one can enter to see the beauty of Bhutan Ghat.
Day 5
Last day you can visit the City of Palace (Cooch Behar). Here you can find so many historical sign built by Coach Kingship. End of the day take train and return to Kolkata.