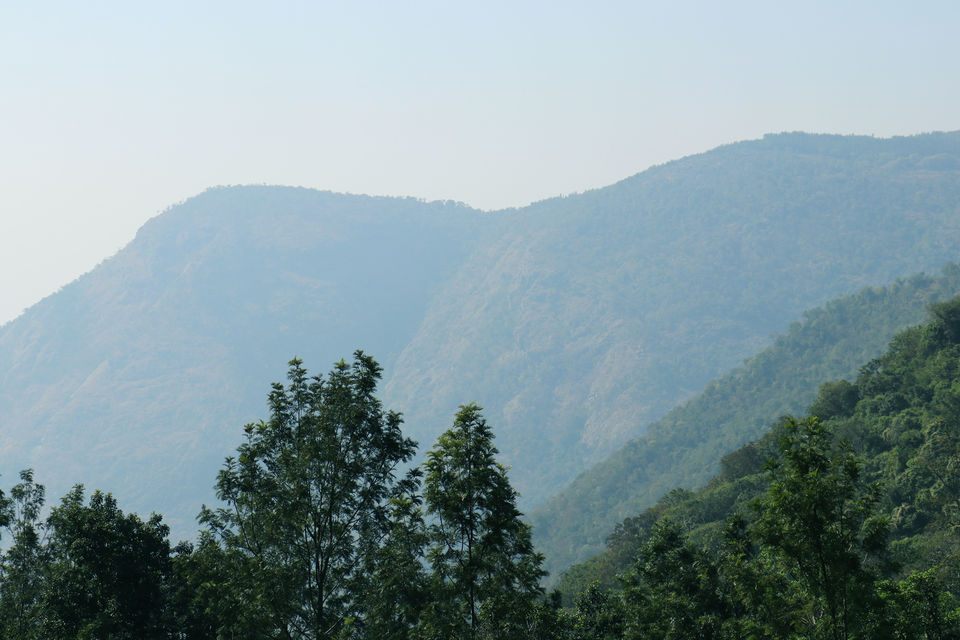 There are moments we have in our lives which push us closer to what we want to do. I ended up going on a short one day trip with my dad to Yercaud. We started our drive, steering through 20 hairpin bends. The sun shone brightly, lighting the trees and the ghats in front of us while the hills which were distant was enveloped in a fog of clouds.
The car reached a small deconstructed road which led to Kiliyur falls. We set foot on our journey of numerous steps with nothing but a camera and phones in our hands. Assuming, the walk wouldn't be too arduous we didn't bother carrying any water. We climbed down a flight of metal stairs which seemed easy enough. The view of the valley was gorgeous. It was afternoon, but it was rather pleasant. So we decided to go further down. The large stone steps made it difficult to get down easily. Although, the silence made it all worth it. All we could hear was the chirping of birds and crunching of dried leaves and gravel under our feet. We were fortunate enough to come at a time where there weren't too many people around. I let out a deep breath I didn't know I was holding as we kept climbing down the seemingly unending steps.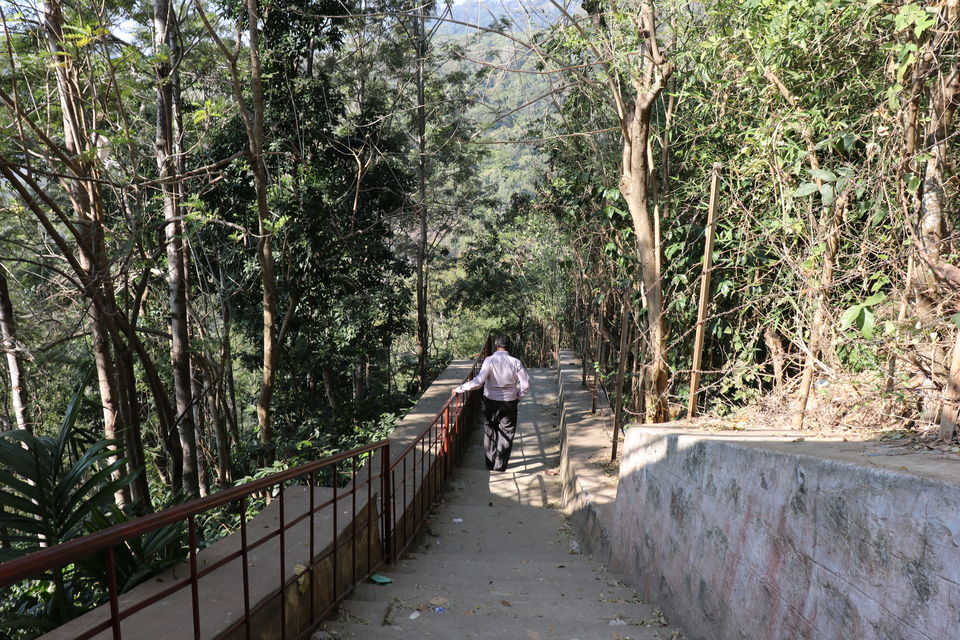 By the time we finally reached the bottom, I was exhausted and craving for water. My dad was in front of me, sitting on a ledge, catching his breath, with a look that said it all. I was going to get a lecture for making him walk so much. We finally reached down and looked at the waterfalls which was too small to be qualified as waterfalls in his opinion.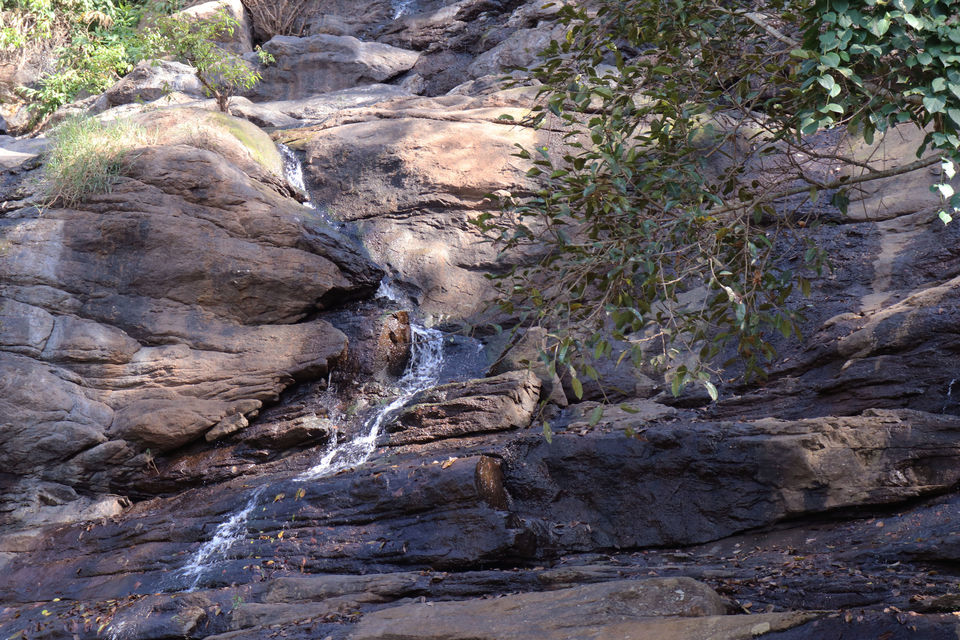 "We climbed down 200 steps for this?" He pointed out at the meager two feet drop of scarce water flowing slowly. I smiled ironically at him. "And now we have to climb back up." He pointed out the obvious hitch as I groaned in pain. My feet hurt and my throat was dry. So I took a few photos as we headed back up. The climb was brutal. We held onto the walls as we climbed back up the vast stairs, one step at a time. My heart was pounding and my throat was parched. We stopped for a few minutes. Got back up again and repeated the process until we were back up again in one piece.
The first feeling I felt after our trek was that this was a great experience. Even though I didn't get to see a nice waterfall and had to go through a lot of discomfort, I loved the Journey. That day I made a decision, which confirmed my belief that travel is for me. Because It's not just the destination which excites me. it's the Journey which is just as fascinating.