Abu Dhabi, the majestic capital of the United Arab Emirates offers experiences like no other. If you are planning a trip to Abu Dhabi, get yourself ready for a myriad of activities both over and under the ocean. Situated in the Arabian Peninsula, its superior infrastructure coupled with unspoiled cultural heritage make it one of the most-visited cities in the Middle East.
If you dream of island life with warm azure waters and pristine white beaches, look no further than Abu Dhabi. While couples and families can pamper themselves with exotic massages and laze on the golden grains of the beaches, adventure seekers can indulge in many activities, including kayaking and rowing on the islands. Soak up the sun at one of Abu Dhabi's extraordinary hotels, explore its untouched beaches, check out an exhibition at the Louvre Abu Dhabi or enjoy family fun at one of its award-winning theme parks.
For the best experience of Abu Dhabi connect with our team of experts at Travel Tours holiday experts.
Where to go in Abu Dhabi?
Day 1
Immerse in the culture at the Louvre – Abu Dhabi
Abu Dhabi is home to many historical landmarks and is the ideal place for history buffs to learn more about Arabian culture. Start your day immersing in the culture of Abu Dhabi at the Louvre Abu Dhabi on the Saadiyat Island. The architecture of the Louvre Abu Dhabi is breathtaking and you can learn about art, culture and history as you kayak under the beautiful dome.
Make a splash at Saadiyat Beach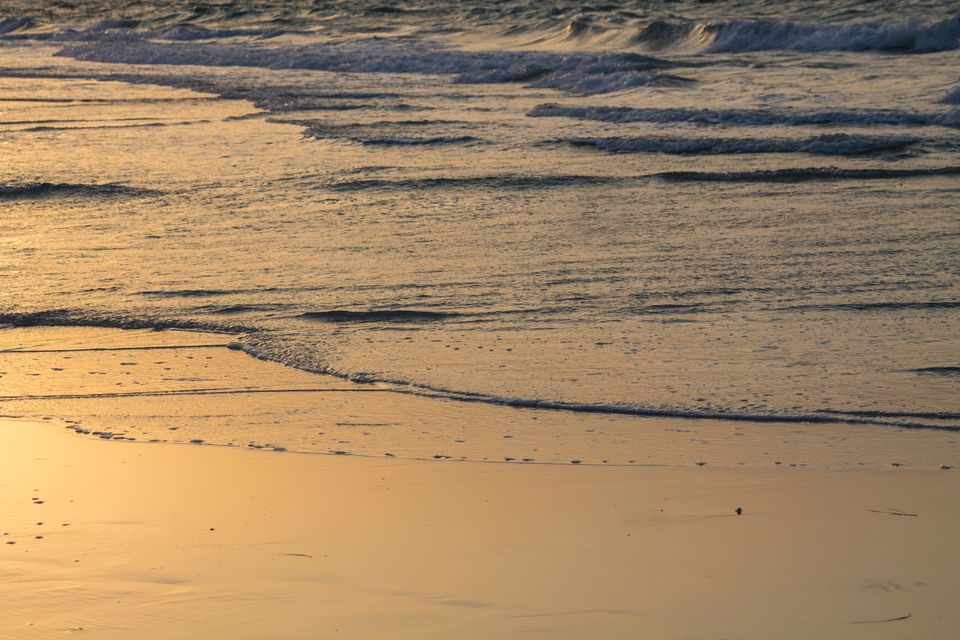 Combining exclusivity, luxury and tranquility in one place, Saadiyat beach is one of the best outdoor activities for couples and families. Saadiyat Island's 9-kilometer-long natural shore is also a fantastic option as it is lined by a gorgeous and peaceful white sandy beach. The list of activities on the pristine beach of Saadiyat is endless.
From windsurfing and sailing to enjoying beach yoga classes, there are plenty of ways to have a fun-filled day at the beach. The island's beaches are also protected from development, preventing damage to the delicate dunes and the threatened hawksbill turtles that nest nearby.
Visit the Sheikh Zayed Grand Mosque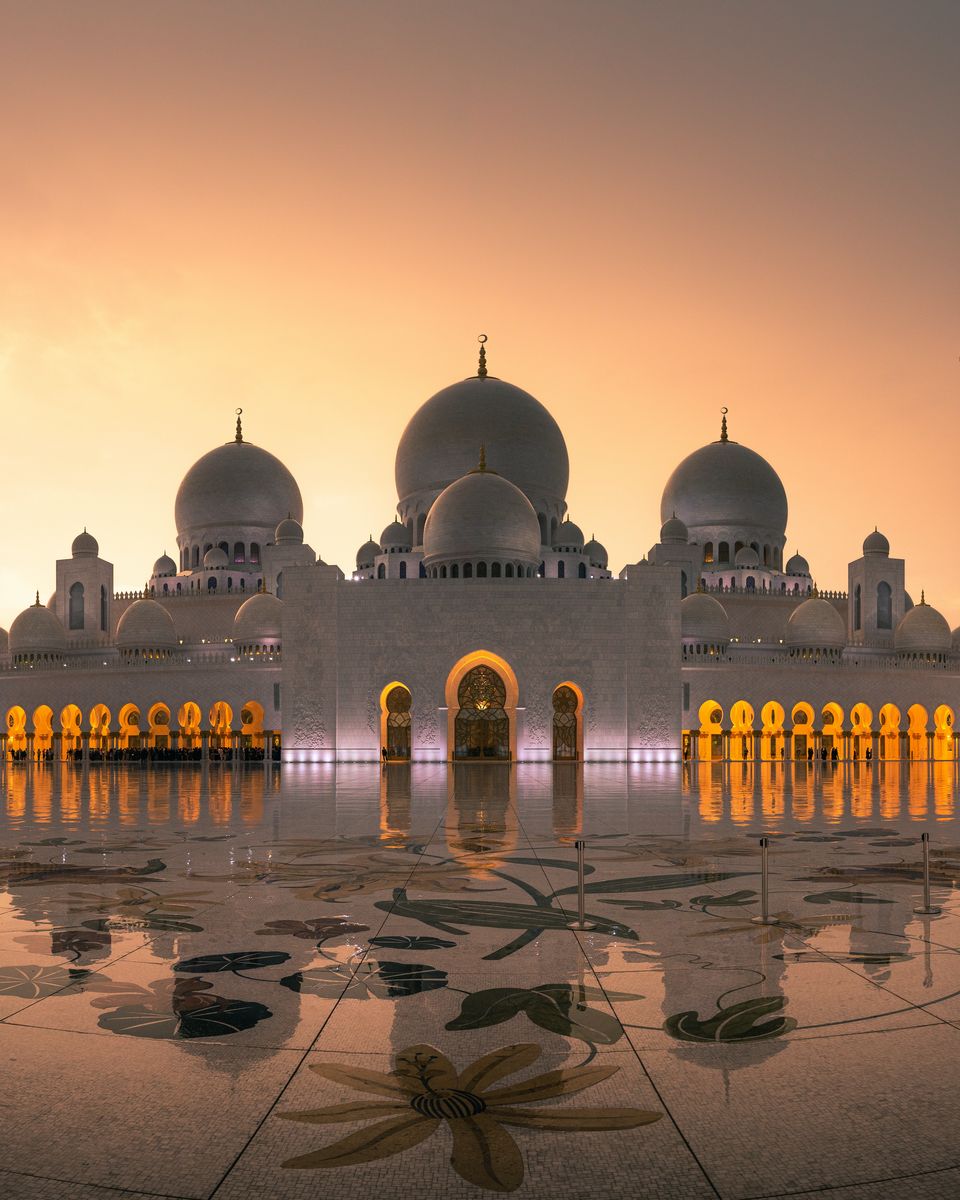 End your first day at the Sheikh Zayed Grand Mosque. Known for its awe-inspiring marble structure, the Sheikh Zayed Grand Mosque is one of the biggest mosques in the country. The mosque will let you have a better understanding of Emirati values and boasts an open-door policy to faiths from all over the world.
Day 2
Kayak in Abu Dhabi's Eastern Mangroves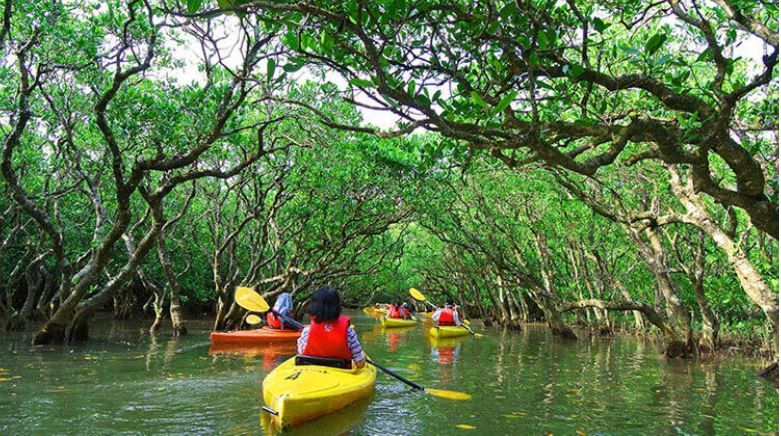 In just over 50 years, Abu Dhabi has evolved from a desert inhabited by nomadic tribes to a thriving 21st-century city. Abu Dhabi has shown the word oasis its true meaning. Experience a different side of Abu Dhabi's steel and glass exterior at the Mangrove National Park.
The Mangrove National Park is a biodiversity hotspot making for 75% of the total mangrove coverage of Abu Dhabi. Head to the luxury hotel Anantara Eastern Mangroves Abu Dhabi for a range of activities, including kayaking, tours and boat cruises, so you can fully appreciate the flora and fauna found in the park's salt marshes, mudflats and algal communities.
Enjoy a shopping spree at the Marina Mall in the evening
Opened in 2001 the mall features four floors of retail therapy. The stores of the Marina mall offer some of the leading names in the worlds of fashion, technology, and leisure. Aside from the shopping, you'll find an ice rink, bowling alley, multiplex cinema, and choreographed fountains. Head up to the observation deck for extensive views along the coast and of the marina.
Day 3
Ride the fastest roller coaster at Ferrari World on Yas Island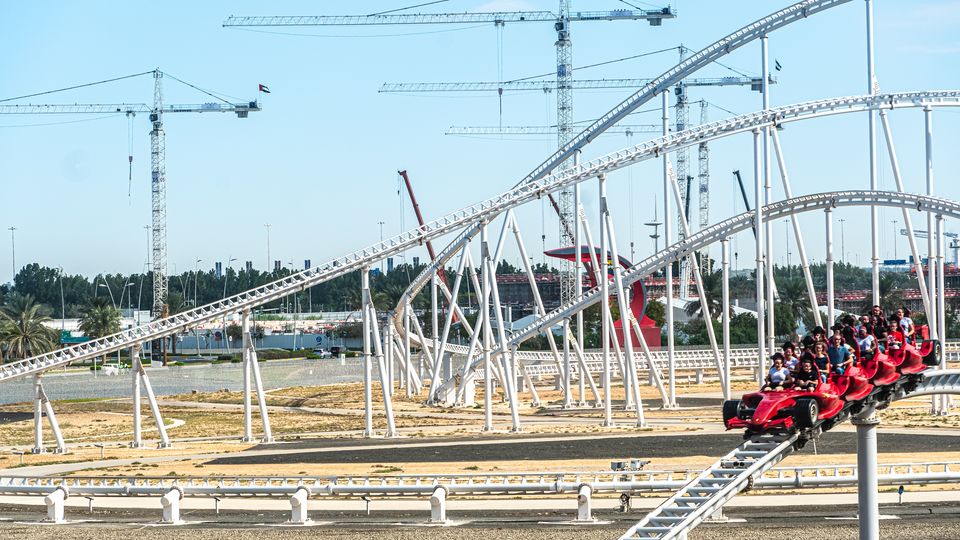 If speed is what you're after, visit the Ferrari World Abu Dhabi. Open 365 days a year, the world's first Ferrari-branded theme park is ideal for all Ferrari fans. It is also home to the Formula Rossa – the worlds' fastest roller-coaster. Get ready to go from 0 to 240 km/hr in 4.9 seconds!
Another great option on Yas Island is the Warner Bros. World™.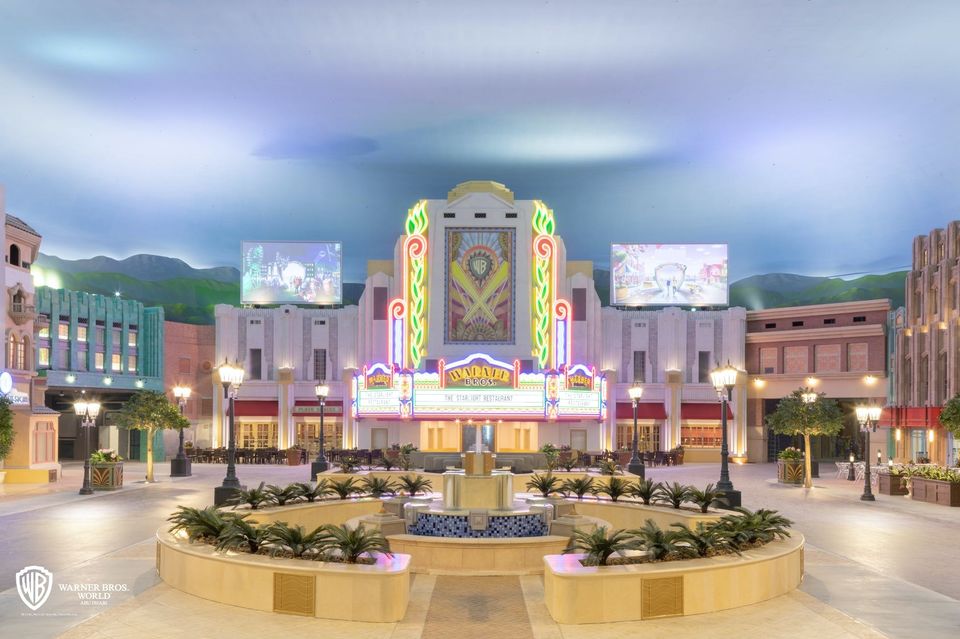 You can also visit the largest air-conditioned indoor theme park, Warner Bros. World™. It promises to entertain the little ones all day long by bringing all the legendary characters from this famous studio to life.
Visit the Yas Marina Circuit, the Grand Prix track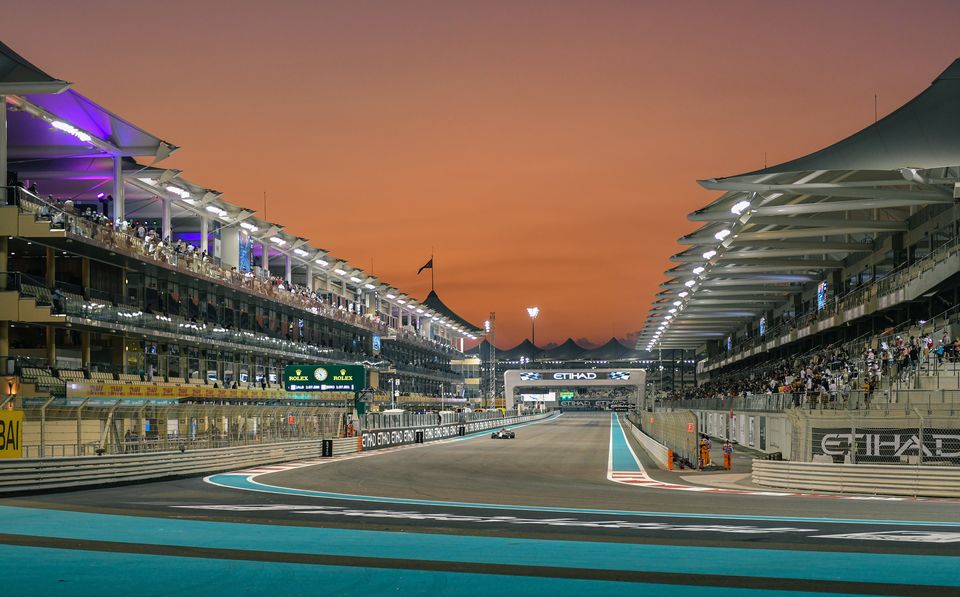 If you live for the Formula 1 races, stop by the Yas Marina circuit and appreciate the trademark bends, straights, and pit-stop. Take a spin out on the world-class course, test-driving one of its famous speedy cars like the Aston Martin GT4 and you can even give go-karting a try on the indoor circuit.
End your day with some retail therapy at the Yas Mall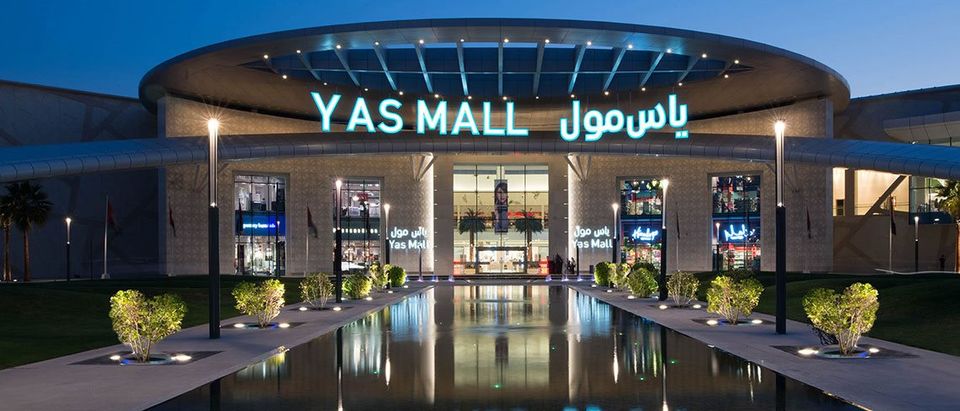 The Yas Mall on Yas Island is home to over 370 shops. You could find everything you need under one roof. Yas Mall Abu Dhabi offers an incredible shopping, dining and entertainment experience for residents and tourists alike.
Day 4
Wander around the authentic replica of a typical Bedouin village in Heritage Village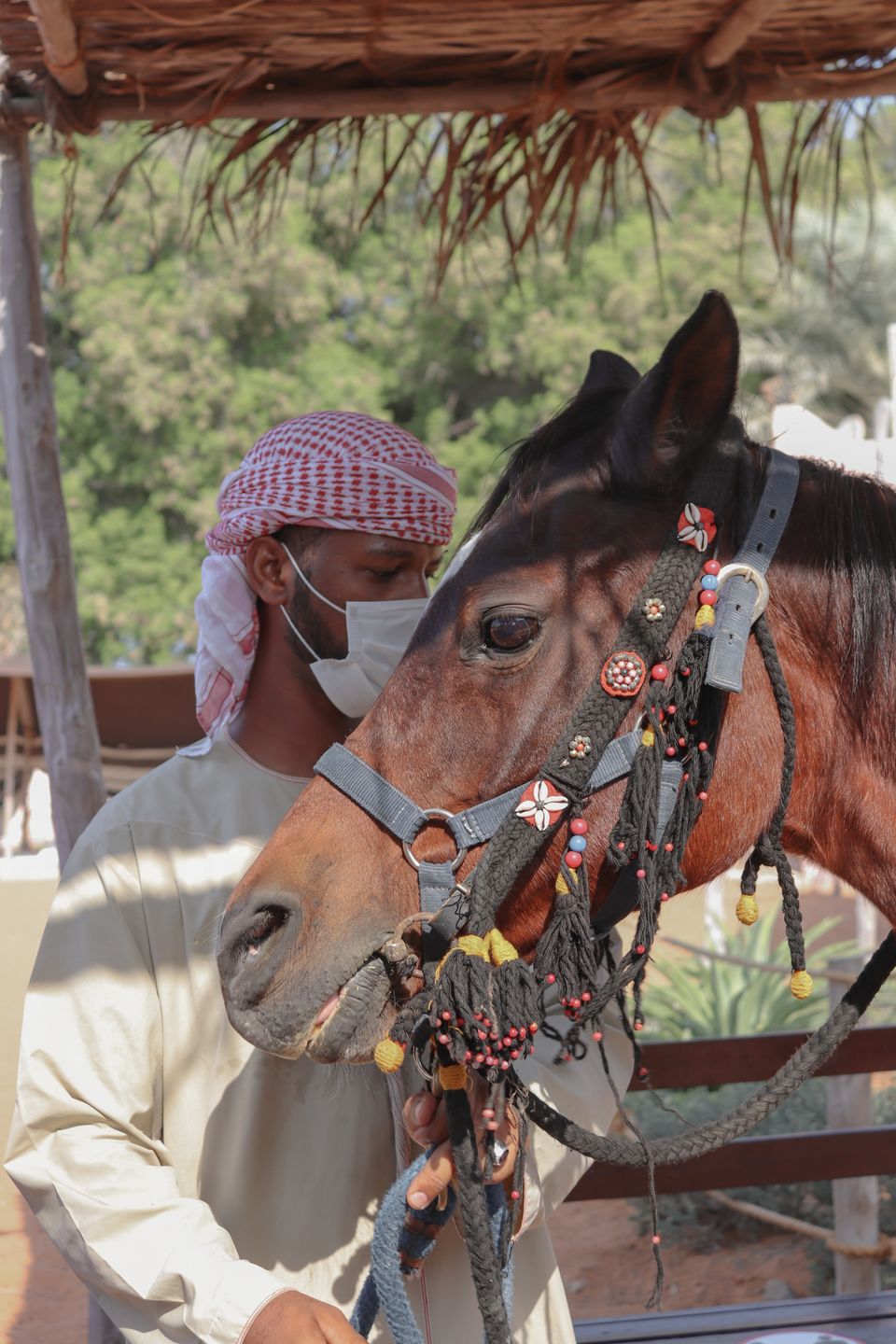 To experience the life of Abu Dhabi before the oil boom, head over to the Heritage village. Exhibits are featuring traditional day-to-day objects, workshops where you can watch craftspeople demonstrate Emirati metalwork and weaving skills, and displays introducing visitors to local agriculture and the pearl diving trade-the main economies here before oil was discovered.
Explore the working Presidential palace Qasar Al Watan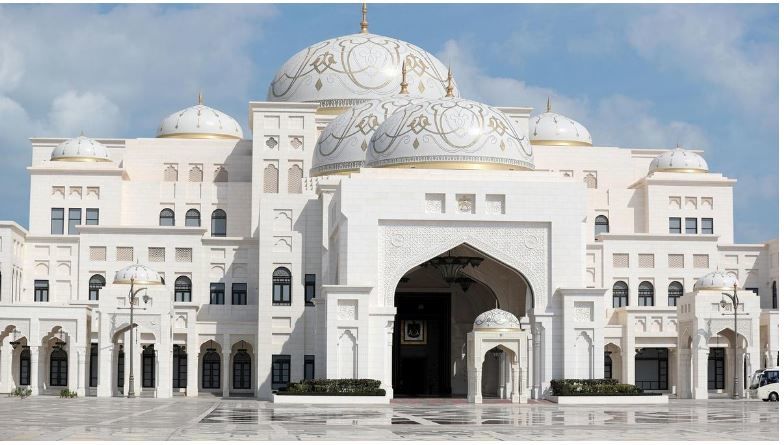 The presidential palace of the Emirates is open for visitors and is brimming with knowledge offering the world an insight into the Arab heritage and the governing principles that shaped the history of the UAE. The Great Hall is ornate with complex gold and earth-toned architectural details that are sprawled over the interiors.
30 minutes after sundown, the palace showcases a spectacular light and sound show that celebrates the UAE's journey in three breathtaking acts. When here do not forget to try the 24-karat gold coffee accompanied with dates and chocolates.
Spend the rest of your afternoon jumping over dunes in Jebel Hafeet Park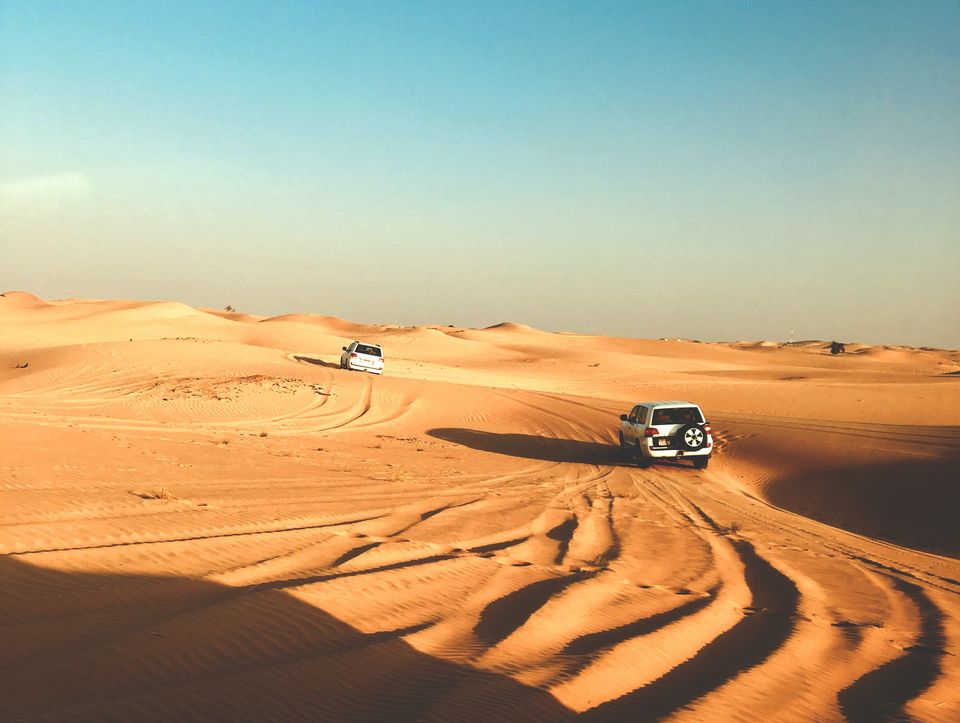 A visit to Abu Dhabi is incomplete without a desert excursion. Take a desert safari through the dunes of golden sand, called dune bashing. Your special utility vehicle (SUV) will race over dunes to give you an unmatched thrill that you will remember for a long time to come. Most trips include stops to visit a camel farm and offer a taste of traditional desert life. You could go sand surfing once you arrive at the campsite. At the end of your adventure, enjoy the local delicacies prepared by chefs at the campsite.
Where to stay in Abu Dhabi
Qasar Al Sarab
A desert resort in the heart of dunes, Qasar Al Sarab is an exclusive, luxury resort. The mirage of Qasar Al Sarab, invite you on an adventure mixed with luxury. Dine under desert skies. Unwind with hammam and desert rose rituals at our relaxing Abu Dhabi resort.
Location: Qasr Al Sarab Desert Resort by Anantara P.O. Box 131277, 1 Qasr Al Sarab Road.
Price: 12000 Rs/night in a Deluxe Mangroves Balcony room.
Crowne Plaza Yas Island, an IHG Hotel
Set along with the links of the golf course on Yas island, his luxurious hotel features a 25 m outdoor pool with a sun-lounger terrace.
Location: Yas Island, Yas Island, Abu Dhabi, United Arab Emirates.
Price: 9000 Rs/night in a standard room.
Premier Inn Abu Dhabi Capital Center
Located in the heart of Abu Dhabi, the Premier Inn Abu Dhabi Capital Center is a perfect mid-range hotel for your escape.
Location: Opposite Abu Dhabi National Exhibition Centre, Abu Dhabi, United Arab Emirates.
Price: 6000 Rs/night for a double room.
Ibis Abu Dhabi Gate
If you're watching your wallet, the Ibis Abu Dhabi Gate offers excellent value in the heart of the city, just a few minutes' stroll from the Corniche. There's a pool, sauna, jacuzzi, Moroccan bath, steam room spa and a gym.
Location: 222 Al Maqta Street, Rabdan Area, PO 92156 Abu Dhabi, United Arab Emirates.
Price: 5000 Rs/night for a standard twin room.
Abu Dhabi has evolved over the last half-century from being a simple fishing village to a luxurious metropolis dotted with glittering architecture. It is now time to create new memories in a destination where every possibility awaits you! So, if you have been craving an international getaway where you can treat yourself, there could not be a better destination than Abu Dhabi.
In association with Travel Tours.
Watch travel stories come to life with Tripoto on Youtube!
Explore the best of travel inspiration on Tripoto Instagram!