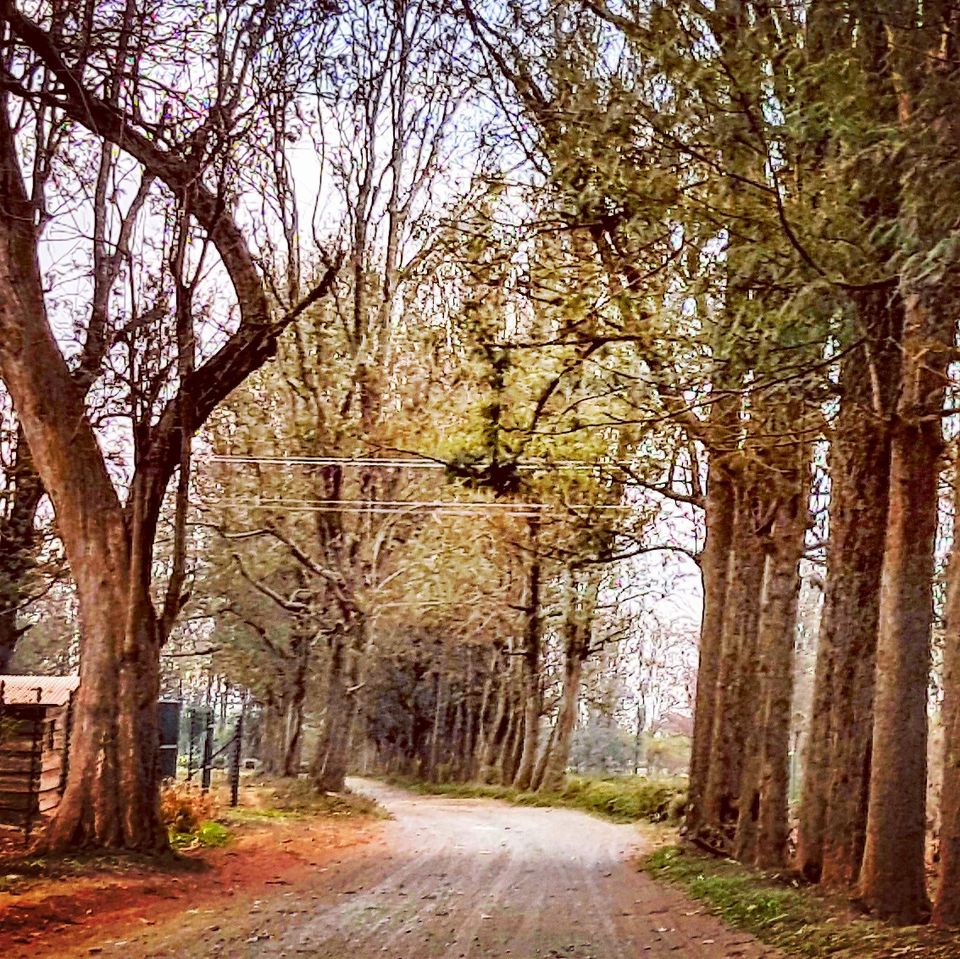 Wild and Vibrant – East Africa
"Africa has her mysteries and even a wise man cannot understand them. But a wise man respects them." - Miriam Makeba (South African singer and civil rights activist)
December also known as the Party Month, Holiday Month etc, everyone is full of energy and enthusiasm and so was I. This year I wanted to celebrate My new Year at least not in my city somewhere else but was not sure and suddenly one day I get a call from my sister... sometime back she has moved to Tanzania, and my happiness knew no bounds... next day I started working on my itinerary for Tanzania as I was suppose to leave in a week. I always wanted to go to Africa and was super excited at the thought of spending my next 15 days in the "mysterious continent" and to tick mark one more destination out of my Bucket list- East Africa!!
Tanzania is one of those countries where Visa is on Arrival for Indians so it wasn't a tension to get a visa before. Took off at 11:30Am from Chatrapati Shivaji terminal, Mumbai, after a long 16 hours flight (Including a layover of 8 Hours in Ethiopia), tired and groggy I landed in Dar Es Salaam, where my sister stays.
Ethiopian airlines is one of the best and most economic choice to travel to Tanzania, and the best part is if you have a layover of more than 7-8 hours they check you in in a hotel.
After relaxing for a day, it was time for some adventure, so we left for Ngorongoro Crater game reserves the best place in Tanzania to see the big five, it was declared a UNESCO World Heritage Site in 1978, Not only the game reserve was the adventure but travelling by road was another, it was a 12 hours drive to Ngorongoro Crater from Dar Es Salaam, passing the beautiful and untamed countryside of Tanzania was one of the most unforgettable drive of my life.
Truly said "it's the journey and not the destination that matters", but Ngorongoro Crater was as beautiful and Adventurous as the journey.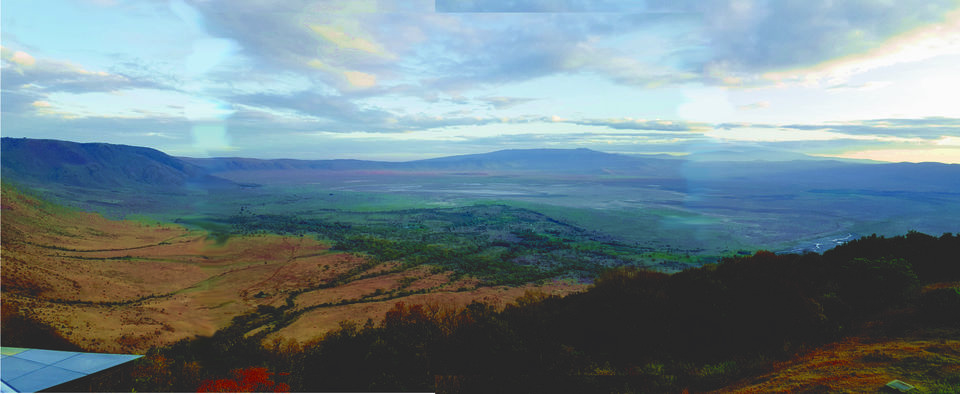 Arusha is the entry for most of the game reserves; Ngorongoro Crater is around 4 hours from Arusha. The most famous crater without any question, the world's largest intact volcanic caldera and home to the highest density of big game in Africa, including all the big five and plenty of predators. We checked in Ngorongoro Wildlife Lodge (Hotel) , Pretty hotel, with an spectacular view of the Crater and helpful Staff, its owned by and Indian and the best part is the Chef of the hotel was Indian so we got good Indian food.
After a thrilling but a long and tiring journey we thought of spending the evening in the hotel and retiring a little early, as next day early morning around 6:30am have to start the real adventure. It was Christmas Eve and there was some Native Masai performance arranged at the hotel, we had a great time seeing it.
Eager and thrilled early morning we left for the game reserve safari, we had our own car so we just took a guide and were all set to encounter with some wilderness. As we started for some time we didn't see a single trace of any animal just forest, and we were pretty disheartened but as we drove down the carter, I couldn't believe how beautiful the huge perfect crater was, and couldn't believe that inside would be countless animals, The best part of the crater is it's a Valley, and there is huge mass of straight land (It measures about 16-19km in diameter, with walls of 400-610m in height.) so it's very easy to spot and have a close encounter with animals like Lion, Zebra, Gazelle, Wilder beast, Onyx etc .
It was not even 10 minutes we entered the core area, we saw a pride of lion relaxing, one lion and around 4 lionesses lazing around in the morning sun, we were lucky enough to witness this sight. While returning back We also saw a lioness preparing for a hunt, eyeing a wild buffalo grazing nearby, we could see the hunger and the anger in the eyes but wasn't too lucky to witness the real game. Apart from the king of the jungle "Simba" we also saw Zebra, Gazelle, Wilder beast, Onyx Hippos, Elephants, Bison, hyena, Jackal, Fox, wild Cats and many birds in astonishing abundance.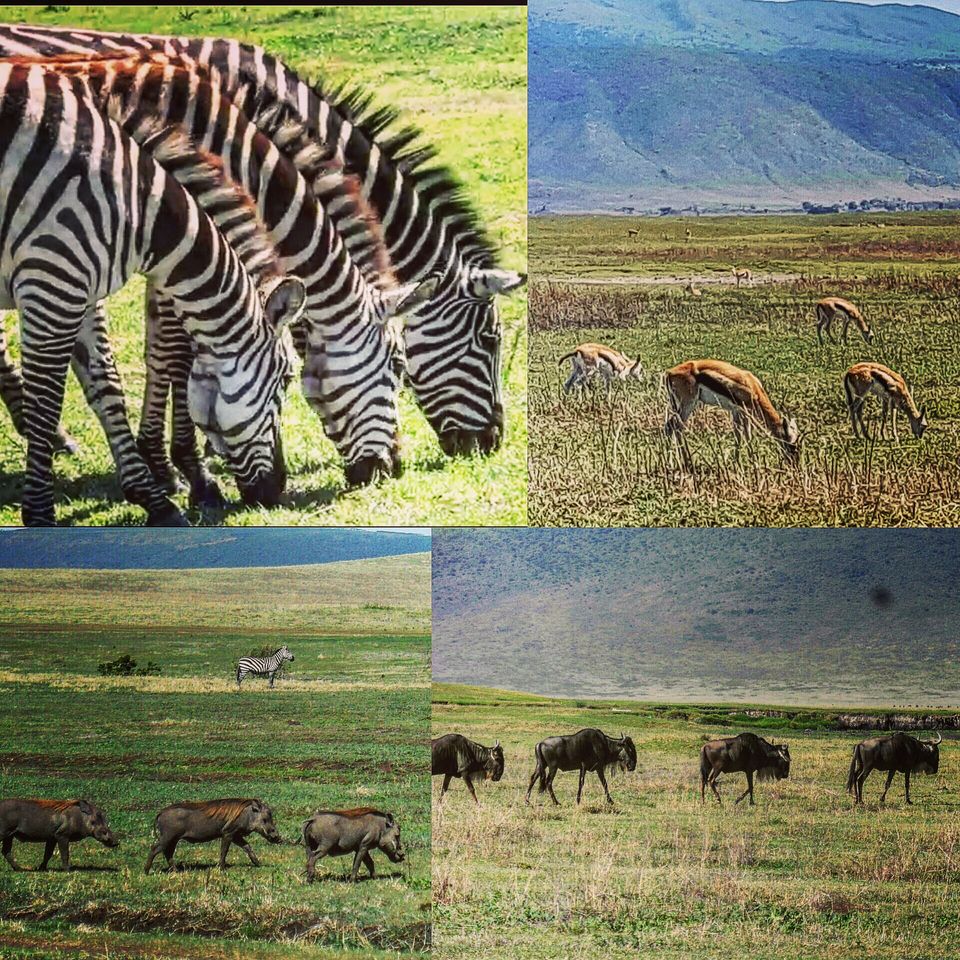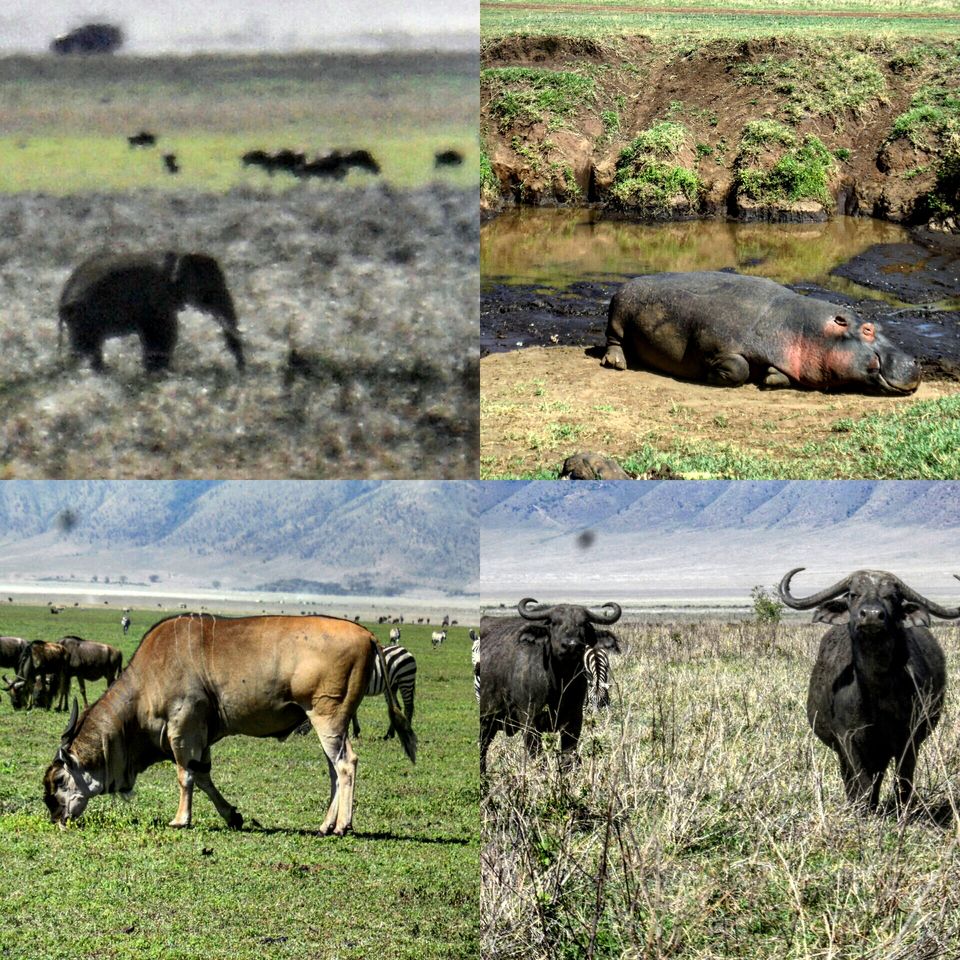 After a staggering 4-5 hours of game Safari we went back to the hotel, had our lunch, it was time to head back our place Dar Es Salaam.
It was one of the best Christmas I have ever celebrated, which I can never describe in words.
If there were one more thing I could do, it would be to go on safari once again; you can never get enough of it.
We couldn't do Serengeti Game reserve as we had limited time, but had planned to do it next time and also Mount Kilimanjaro reserve.
Tips:
- Ngrongoro wildlife Lodge was 130$ per Person, it's much expensive in the season.
- Ngorongoro Wildlife lodge (Hotel) is a good and comparatively economical option as compare to few other hotels
- Best season is March to July, it Summers in November - December and winters in June-July.
- It usually cold in night, so do carry a jacket
- Book your hotels in Advance
- If you don't have any local there book a tour from a reliable travel agency
- Take disposable dust Masks with you
- Do visit Serengeti game Reserve.
- Only have bottled water
- Park fees is expensive
- Karatu an hour from Ngorongoro Crater is also a good option for economical stay and have more stay options to choose from
After relaxing for a day now it was time for the much awaited destination Zanzibar... as exotic as its name. It's just a 2 hours ferry from Dar Es Salaam, the birth place of Freddie Mercury, Zanzibar is the ultimate Indian Ocean experience, with its fascinating historical Stone Town , magnificent beaches and vibrant nigh life.
By its name people ask if it's a real place, yes indeed it's a real place also know as Island of Spices. Zanzibar is not a single island, but an archipelago. The two main islands are Unguja (the largest) and Pemba, while there are numerous smaller ones too.
We reached around 4:30pm after searching a lot at last we got a good hotel, as Zanzibar was full of tourist due December holidays, Mazsons Hotel in Stone town perfect location and a decent hotel. Stone town is in the middle of Zanzibar which is a world heritage site.
I don't wanted to waste a single moment and wanted to explore the mysterious island, so we got fresh and left our room, as it was getting dark we just had a small walk and went to a restaurant had something to drink and eat, soon it's was time to hit some pub, we heard a lot about Tatu pub so we went there. It was my Sisters birthday (I suppose it was her best birthday till date) we became friends with few locals, they were Dj's friend so they played Bollywood music for us and played and sang Birthday song for my sister, we were the centre of attraction for the night and were feeling important, we drank and danced till 2:00am, the party was still on but we were tired so left for our hotel.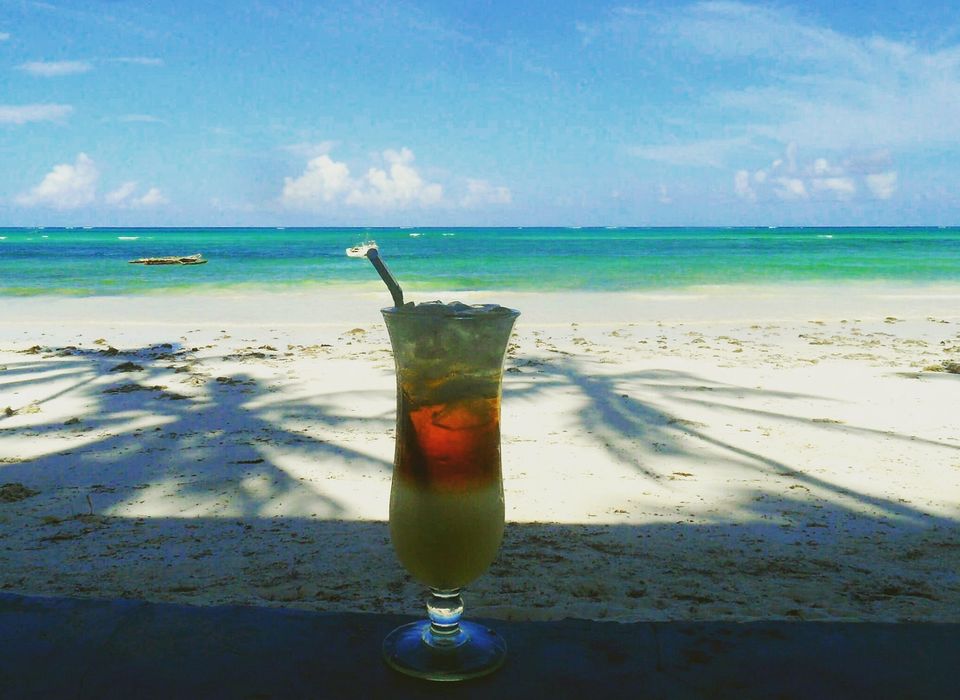 Today we took a full day cab, first we went to Paje beach spent time there at Upendo beach villa and restaurant, Amazing location, with turquoise clean sea and soft white sand, I have decided my next trip I'll be staying here at least for a day and then we went to the famous restaurant The Rock – it is made on a rock not distant from the shore of the beautiful Michanwi Pingwe, Paje beach, during High tide you have to use a boat to go there, but while low tide you can walk to the restaurant, Eating at The Rock Restaurant is an experience you can't miss.
Later we left for Kendwa Rocks hotel, towards the northern tip of the island, the famous hotel for its full moon parties (have been listed on top 10 Full Moon Party in the World), it wasn't a full moon but I wanted to see the place, Kendwa Rocks Hotel is again on the white sand beach and Turqoiuse Sea a perfect location for a relaxing holiday, after seeing this I once again decided that next time I have to stay here also for a day (Believe me both the location are mesmerizing and you really can't get over it). After spending few hours, we left for Stone Town which was an hour and a half drive, we all were too tired and as we entered our room we just crashed.
It was our last day at Zanzibar and today we planned to explore the Ancient stone town, the narrow and winding alleys, historical and antique structures and market of stone town, rather than taking a guide we thought of doing it ourselves and trust me it was much fun doing it on your own, we did get lost (everybody does) in the confusing alleys of stone town but don't worry, you'll come out from the cool, shady lanes into the blinding sunlight of the seafront eventually, you'll find something of interest around every corner of Stone Town. We found few good restaurants and had some really good food and yes did a little bit of local shopping too. Things to see in stone town are House of Wonder, Fort, the old hamam, Spice market, Salve Market etc not only this but Stone town is full of old structure and antique windows and doors where ever you see, No one single attraction can beat an afternoon strolling through the narrow streets and zigzag lanes of ancient Stone Town, it was a wonderful 3 hours historical walk, later we ended up in Hyatt hotel Sea Side Restaurant to have some chilled beer in the scorching heat, awesome place to have a relaxing time.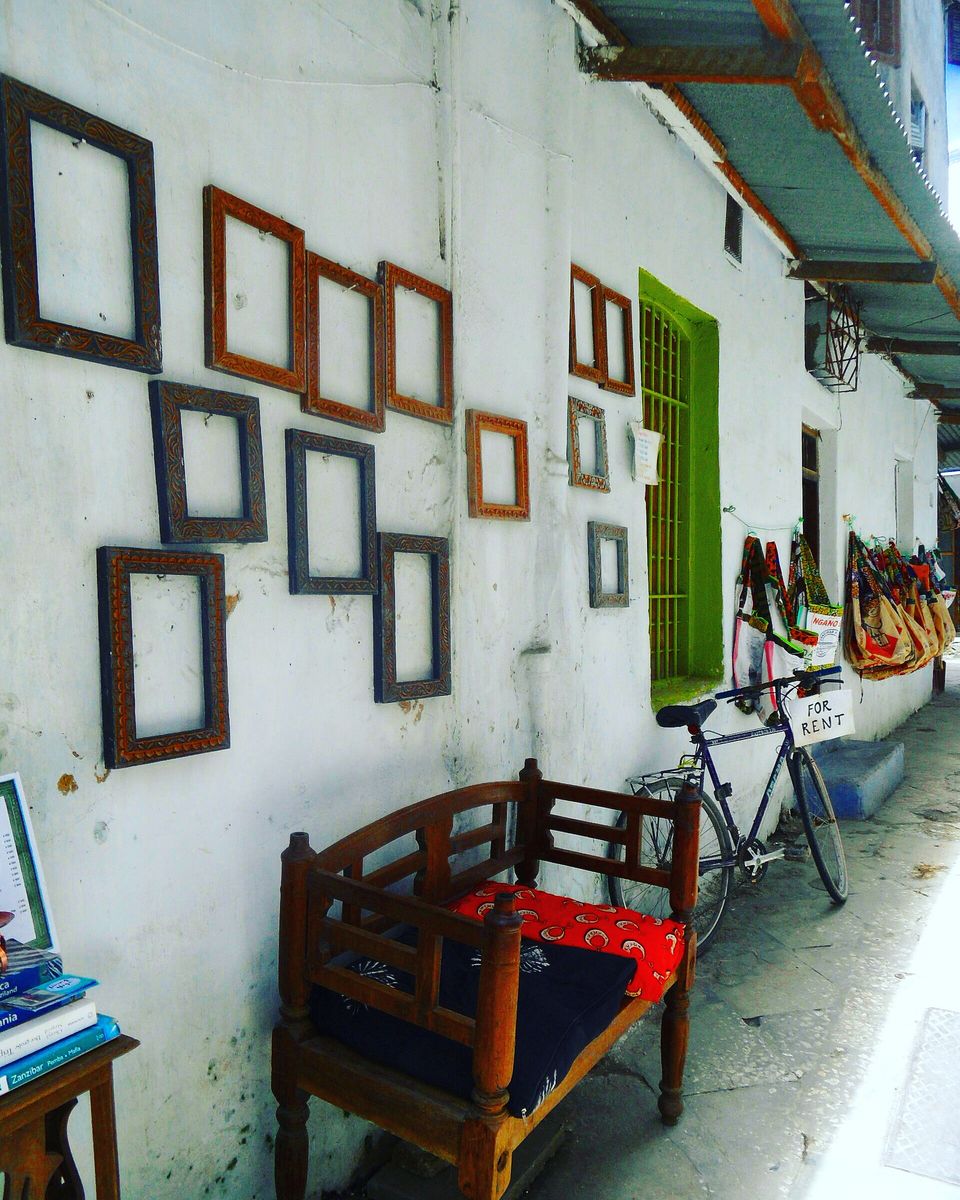 I so much wanted to spend few more days in Zanzibar and explore the mysterious, colourful and historical Island, but time has some other plans for me. But I will surely return back soon to experience the bliss!!
Tips:
- Must carry - a hat, sunglasses and sunscreen
- insect repellent cream
- Just don't have any drinks offered by any stranger in the Disc, Be Safe!!
- There will be lot of peddlers selling stuff, try not to interact much with them
- You can stay at any of the beaches and have a half day tour of stone town if you have less time
- There are lot of hotels suiting your budget, plan and book your hotel in advance
- Zanzibar you can explore on your own so no need to book it through a travel agency just do it yourself
- People are very helpful here but keep your interaction limited
- Do go to Zanzibar coffee house in Stone town it has a rustic Ambiance very well made and good food
- Hyatt hotel sea side bar and restaurant in stone town is also a good option for a good relaxing evening
- Upendo Villa and Resort and The rock Near Paje Beach a must go (The Rock you have to book your table in advance at least a day or two before as it's a small place)
- Kendwa Rocks Hotel at North tip is a great place to visit and experience a spectacular sunset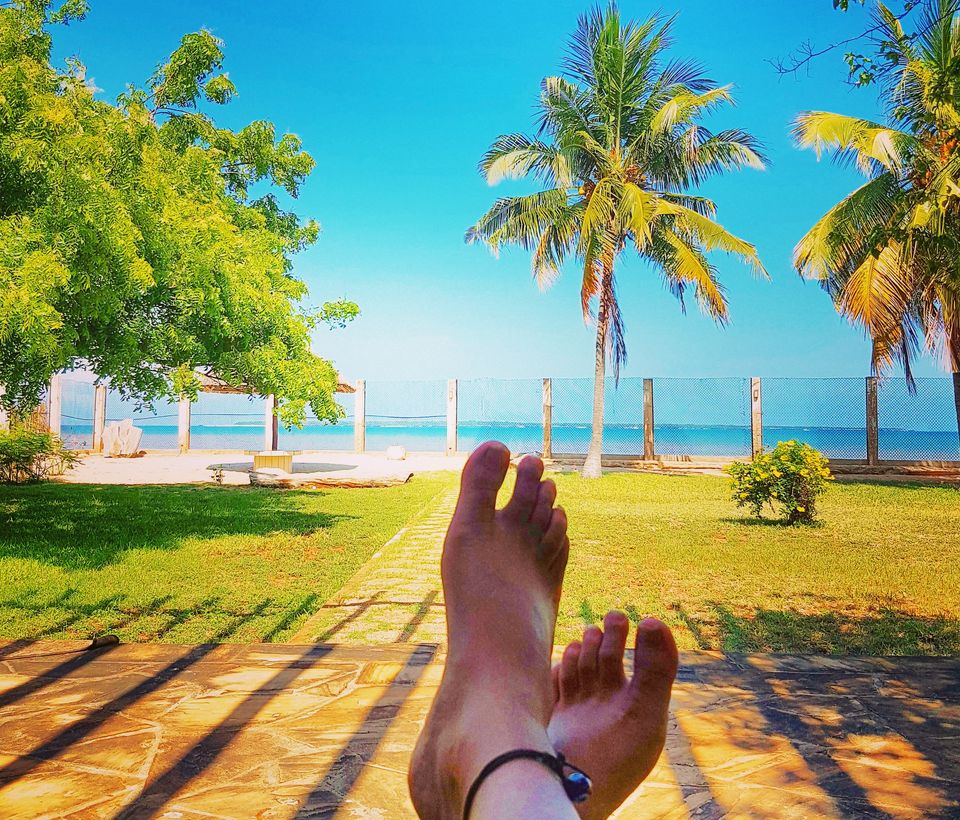 Dar Es Salaam is one of the commercial cities of Tanzania, it's like other commercial cities with decent night life, good hotel, casinos, museum, malls etc. But you can only enjoy Dar Es Salaam if you have someone local to show you around or else it will be a very boring place for you. So my next 4 days were in Dar Es Salaam enjoying the city night life, Casino and just relaxing at beach bungalow of my sister sipping some chilled cocktails, it was a perfect leisure holiday I ever had.
Tips:
- Need to have a local to show you the city otherwise it will be a boring place
- Sea cliff sea side restaurant is a must go- Spectacular view
- Sea cliff Casino is one of the best
- Rhapsody Restaurant is a good Indian food Restaurant and on Sundays they have live Bollywood Music night
- Samaki Samaki lounge/ restaurant is a must go - typical African Ambience
Thing which I missed and a must visit: (I am sure will visit soon)
- Mount Kilimanjaro Reserve and trekking
- Mikumi National Reserve
- Lake Victoria
- Saadani National Park
                           I truly Believe:
    "If I have ever seen magic, it has been in Africa."- John Hemingway