Tanzania is a country in East Africa, having 16 national parks and several game and forest reserves. These marvelous forests provide some unforgettable sights of the animals, an adventure that will surely stay with you for a lifetime.
My itinerary covers the Serengeti National Park and Ngorongoro Conservation Area.
Trip duration: For the safari, you need a total of about five days, and it's best to make your bookings from a reliable travel agent in India before you go. This makes sense, because then your hotel/stay, transport, etc. can all be included as part of the deal.
You could stretch your trip to about eight days in case you want to spend some time to see Dar Es Salaam and Zanzibar before or after the safari.
My itinerary uses Dar Es Salaam as a convenient starting point.
How to reach: You can land directly in Dar Es Salaam. There are several flight connections from various cities in India.
On landing in Dar, a cab would come to pick you up so that you may begin your safari. You may be able to view the stately Mt Kiliminjaro, Africa's highest peak from somewhere—it has a flat top covered with ice. On the opposite side, there's Mt Meru, another notable peak in Tanzania and the tenth highest mountain in Africa.
You could halt at Arusha, a small town located about 480 kilometres from Dar.
Eat: The New Africa hotel makes a welcome break to freshen up and pick up a quick bite. A little ahead, you will find another refreshing stop for lunch, the Lake Manyara Safari Lodge, a pleasant little resort enjoying a great view of the scenic jungle and lake.
If you have the time, you could also make a quick stop at the Lake Manyara National Park, which has a host of several interesting birds like the yellow-breasted stork, pelican, egret, Egyptian goose, common sniper, wagtail and the red buck.
Shop: There is an interesting shop nearby called Cultural Heritage Centre, where you can buy a number of local artifacts.
Safety tip: Since the safari goes through a thick forest, you should be extra careful. The tsetse mosquito is around in these parts, and its sting could cause sleeping sickness. So make sure you carry an anti-repellant spray/Odomos with you at all times.
Soon, you will notice that the landscape around you begins to change considerably as you enter the barren terrain of the Serengeti Game drive. Here itself, you will be able to spot several animals along the way, like the gnu, guinea fowl, impala, mongoose, bustard, vulture, topi, wild buffalo, dik-dik and crown crane. As you drive deeper into the jungle and it gets darker, it almost seems like there is nothing but sand and barren land and animals surrounding you on all sides—a slightly eerie feeling!
Stay: Beautifully situated in the midst of the wilderness, you suddenly reach a retreat called the Kirawira Serena Camp, a luxury tented camp in Western Serengeti where you can stay the night. The rooms are small and hut-like made of mud. While you ate dinner, you can enjoy a unique tribal dance organized for guests by the Maasai people who are in charge of the resort. It's indeed a very cultural experience that brings one closer to the lifestyle of the locals.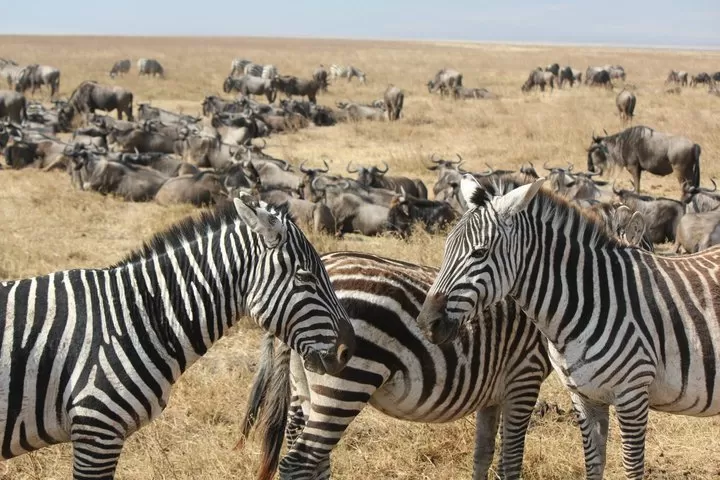 The next morning, you will continue your drive further into Serengeti. You first reach a huge expansive area which meets and joins the Maasai Mara National Reserve up ahead. Animals often migrate in hordes from one park to the other, and can sometimes even be seen walking in herds during the autumn season. From Serengeti, you next reach the Ngorongoro Conservation Area. Here, you will stay overnight at another camp.
It is wise to start the next day early in the morning if you're looking to spot some really big game. First up, you may get to see a host of ostrich and hyena. Further up, there is a water body, where you can get to spot some crocodiles and hippopotamuses. The water animals are so well camouflaged that one can barely tell the difference between them and a rock!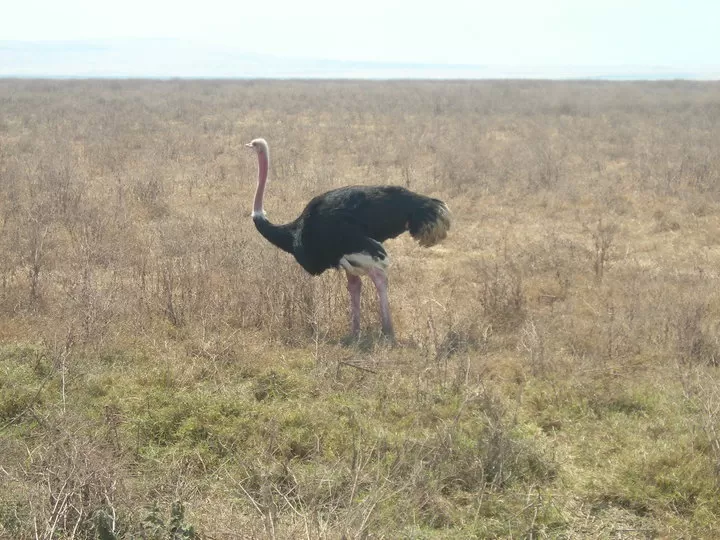 If you're lucky, you might even run into a cheetah lying fast asleep under the shade of a tree. Despite your excitement, it is advised to stay calm at such moments during the safari. Even as several jeeps are just a few inches away, stopping to take pictures with people speaking excitedly in whispers, it appears that the cheetah is sure and secure, not in the least bit afraid—knowing that no one will cause him any harm. Instead, he remains completely unfazed by all the attention he gets. It is in such natural habitats of the animals that humans feel like more like strangers invading their home.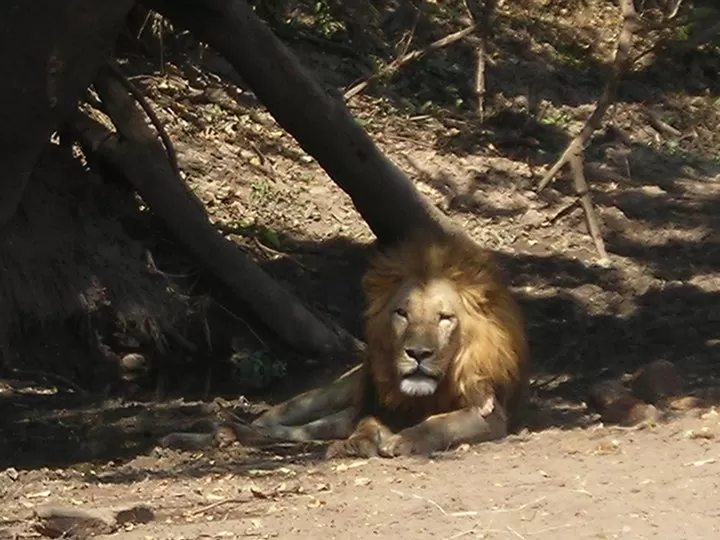 Other bigger game can be spotted here. We spotted a lion roaming about freely and casually, looking extremely majestic with its main. Just like the cheetah, he too didn't at all seem threatened by all the exhilaration he had caused all around him. In true 'king of the jungle' style, he sometimes even seemed to be posing for the shots people were taking of him in their cameras!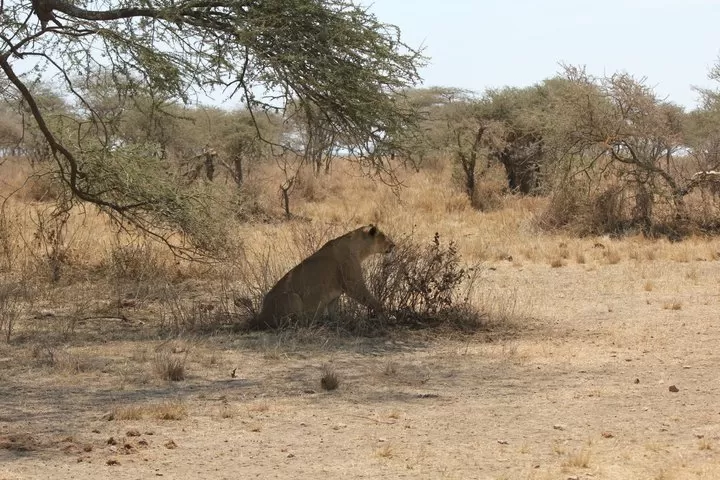 Later that afternoon, our driver Kisali paused the jeep in front of another quiet area. It was here that we saw a lioness sitting under a tree, focusing all her energy and attention in the direction of her target—a herd of deer gathered a slight distance away. The deer seemed blissfully ignorant of the lioness' presence, and the latter continued to carefully concentrate on their nimble movements. The lioness is the one who does all the hunting and killing for her family, while the lion simply sits back and enjoys the 'lion's share'. The lioness gave the impression that she was in no particular rush to attack, just slowly and deliberately eyeing her bait and contemplating her every move, waiting for the perfect moment to strike.
This is the last day of your safari. As you go further into the park, you reach the Ngorongoro Crater, a hollow mass of land where a number of animals live and red lily grows throughout the year. Here, you can make a visit to the Olduvai Gorge Museum on the way, another natural phenomenon that is quite fascinating in itself.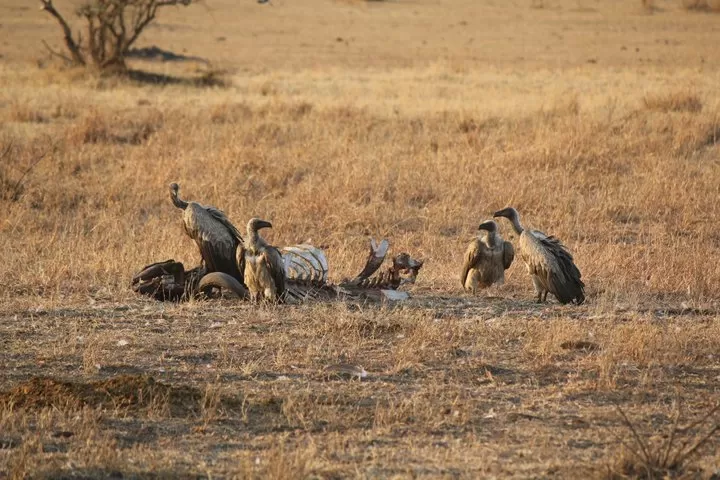 Stay: You can stay the night at the Plantation Lodge here, a charming resort that is under the care of a German couple. With beautiful gardens, unique wood furniture, and an old-world charm, the resort is a also great way to end your memorable African safari.
The next day, you can drive back to Dar es Salaam. From here, you can catch your flight back to India or wherever your next destination is.
If you haven't yet done the Tanzanian safari, then you're definitely missing out—make place for it in your travel bucket list soon!