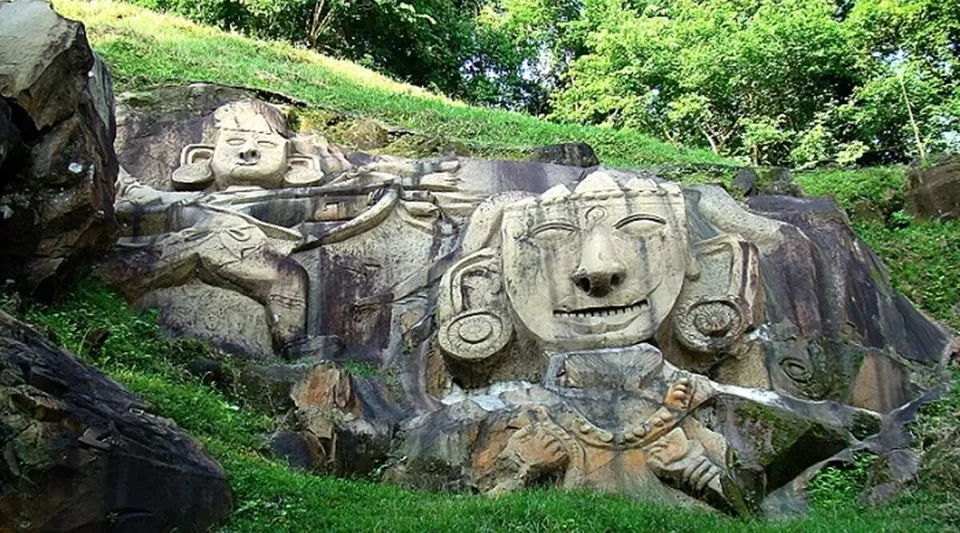 While Cambodia remains known for being the largest religious temple complex in the world - Angkor Wat, we have one in India.
Locally called Subrai Khung in the Kokborok language, Unakoti, is well known as the 'Angkor Wat of The North-East' and literally means 'one less than one crore'. It is present in the northeastern state of Tripura. Located in Kailashahar, which is four hours from the capital, Agartala, this pilgrimage site has rock carvings dating back to 7th to 9th century if not earlier.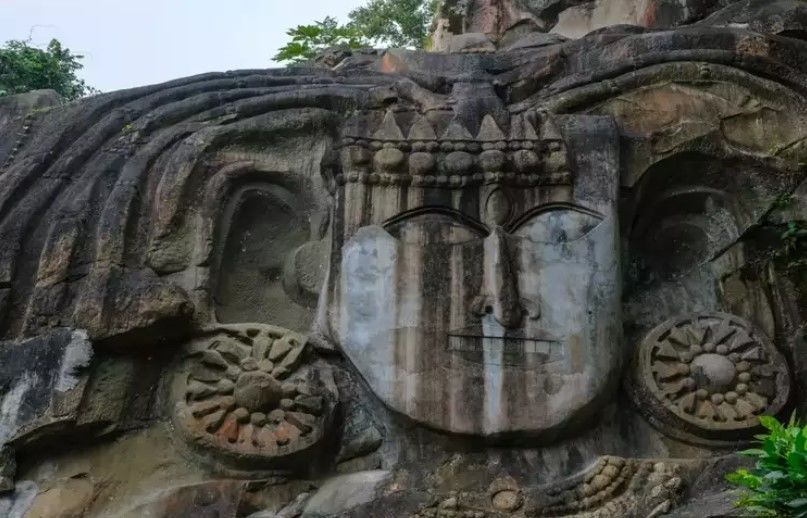 The Legend Of Unakoti
The narrative of one is as extraordinary as the site. Legend has it that Lord Shiva was travelling with an entourage of 999,999 gods and goddesses when they decided to rest for the night at this site. They were all supposed to commence their journey at the break of dawn but unfortunately none of the gods or goddesses woke up except for Lord Shiva. Furious at their lack of accountability, he unleashed his wrath and turned them all to stone (ooooo…..He is known to have quite a temper)!!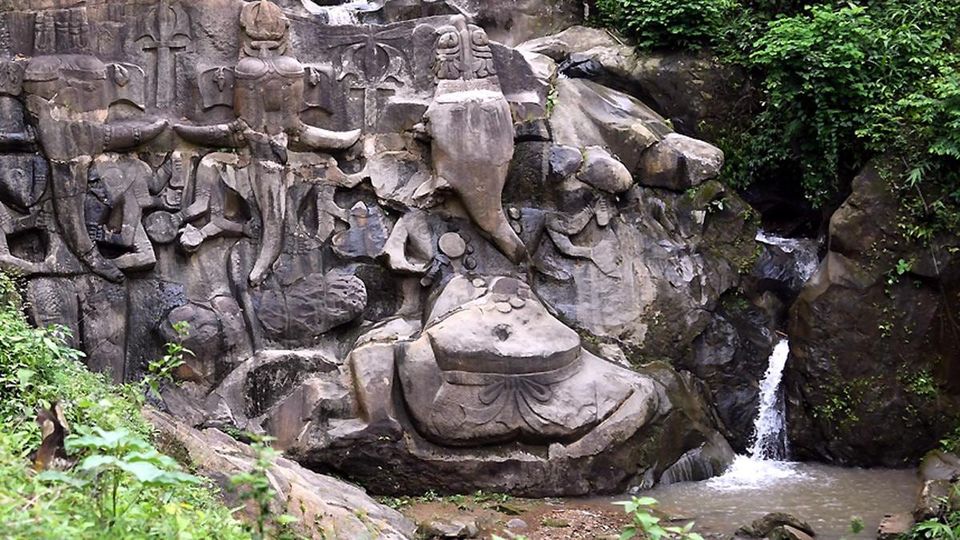 Another legend doing the round is, there was once a fine artisan Kallu Kumhar who wanted to accompany Goddess Parvati and Lord Shiva on their journey to Mount Kailash. So, Kallu Kumhar was tasked with the sculpting 10,000,000 sculptures of Lord Shiva and his cortege in return for travelling with the retinue BUT he had only a night to do so. Kallu was able to complete the task but fell short by one, leading to "unakoti" sculptures.
What Will You Find In Unakoti?
Well-known as a Shaivite pilgrimage site between the eight and ninth century CE, Unakoti is a sculpted wonder that is hidden in plain sight. Mythological characters chiselled with perfection – starting from the gate that opens into a massive stone sculpture to the 30-feet high Shiva's head known as Unakotiswara Kal Bhairava, flanked by Goddess Ganga on a Capricorn on one side and Goddess Durga on her lion on another side is a fine piece of brilliance. Winding bridges and shattered staircases running between the slopes adds to the mystery and history of the place. One can find figures of Hanumana, Ravana, Ganesha, and other deities from Hindu mythology that are exquisitely sculpted. A forgotten gem of India that remains camouflaged by the dense forests of Jampui Hills this place is called the "Lost Hill of Faces", and one cannot help but wonder if its apt.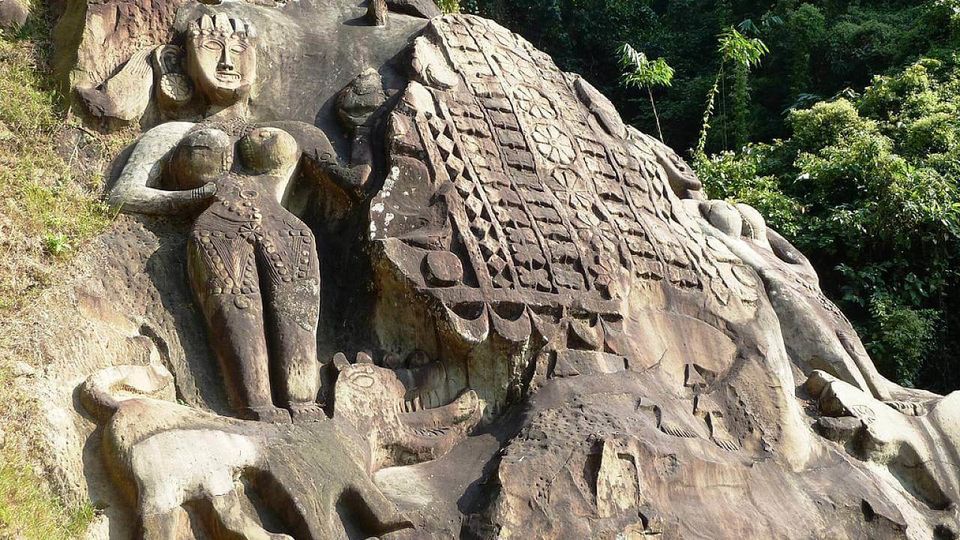 With every stroke of the chisel, skillful artisans carved the masterpiece and brought the local legends to life. The only mark of importance of this worship site is the annual celebration of the Ashokastami Mela every April.
How To Reach Unakoti
Kolkata, which is the eastern hub for travel to the east and northeast is the best place to start – just increases the options of conveyance.
By Flight
The nearest airport is at Agartala which is around 178 kms from Kailashahar. Unakoti is around 8 kms from Kailashahar town. Flight from Kolkata takes around an hour and the return flightcosts varies between INR 6,000 to INR 7,500.
By Train
Well connected with the railways, there are several trains from Howhrah to Agartala Railway Station. Once you reach Agartala you have to take another train to reach Kumarghat Railway station. From there you can either hire a car or a shared car to reach Kailashahar, which is 40 minutes away from Unakoti.
By Road
Not advisable to travel by road since it takes around 35 hours to reach!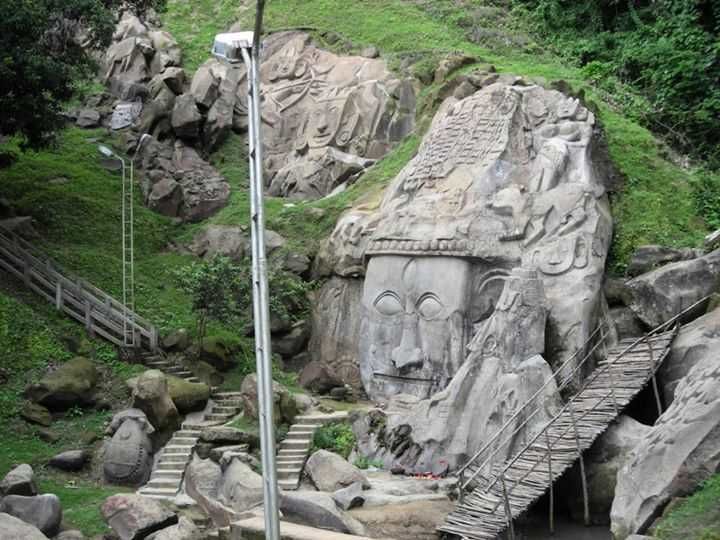 How often do you come across remarkable artistry that has been existent since centuries but have lost importance over the years? This a perfect example of a site that has lost its significance yet remains an integral part of our historic depository. Although not neglected this site is an excellent reminder of the cultural craftsmanship that needs recognition by every generation.
And I hope to be able to do so by planning a trip there. Are you in for the adventure?
Think we missed out on something? Tell us about it in the comments below. Or write about it here on Tripoto and earn Tripoto Credits!
Explore the best of travel inspiration on Tripoto Instagram!