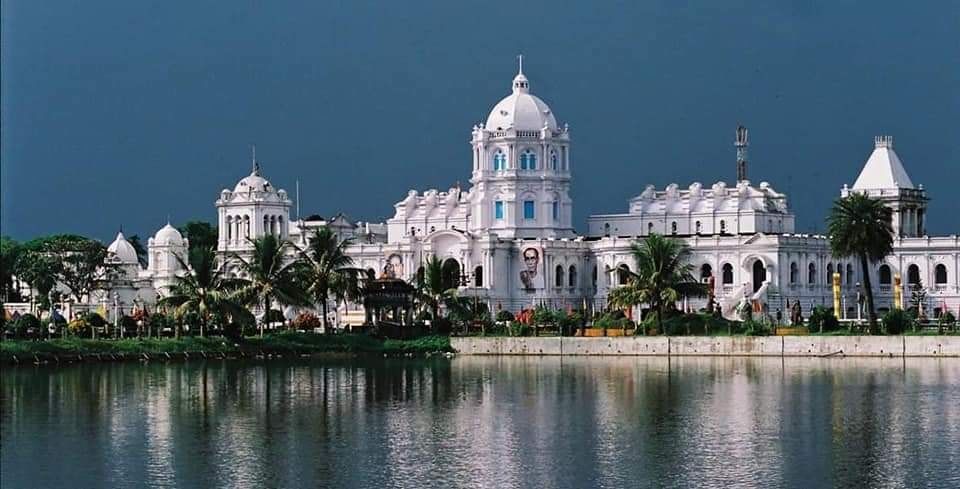 Tripura is among the third Smallest state in India after Goa and Sikkim, it is located in North Eastern Region of India, and 1/3 of the state shares border with Bangladesh, and the other side, it borders with State of Assam and Mizoram.
The state has total population of 3.6 million approximately. Languages mostly spoken are Bengali and Kokborok, although there are other tribal languages as well.
Connectivity and Transport
Tripura is well connected by Road ways, its National High way no 8 connects Assam- Agartala, which is very convenient for people to travel by roads.
Tripura is also well connected by Indian Railways, people can travel from Tripura to any part of the country by Train.
and lastly, Airway connectivity, Tripura has one of the most beautiful Airport in the country, the newly built Airport (Maharaja Bir Bikram International Airport, Agartala) was recently inaugurated by Honorable Prime minister, Shri Narendra Modi, it is connected all over country and now you can travel international from Agartala Airport as well.
Here are top 10 sites to Put in your Bucket list if your Visiting Tripura
1-Ujjayanta Palace, Agartala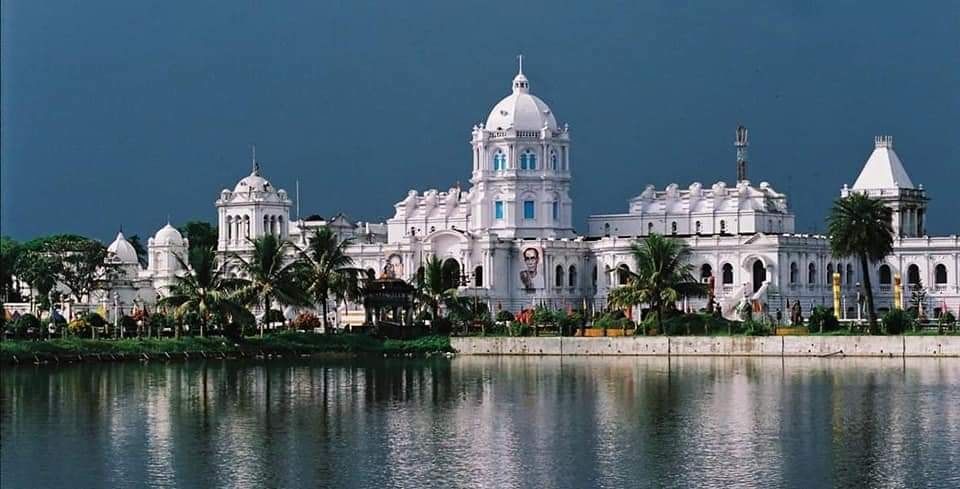 This Palace was built by Maharaja Radha kishore Manikya in 1901A.D, it is located in the Heart of the City, Agartala. It has 2 lake front, and its sky view is breath taking.
This Palace has now mostly turned into Museum where you can see lot of Royal Collections and artefacts. This Place is definitely worth a visit.
2-Neermahal Water Palace, Melaghar, Sepahijala District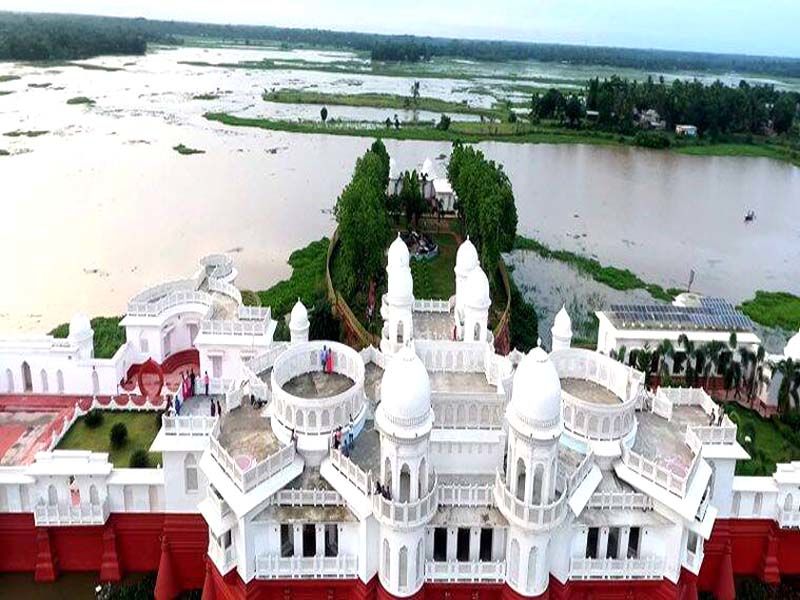 Neermahal, which is 53 kms distance from the capital city of Agartala, is located in sepahijala district in the south. Neermahal which literally means water palace is built in the middle of Rudrasagar Lake. The whole lake (Rudrasagar lake) covers an area of 5.3 square kilometers, the lake is also famous for migratory birds, the locals call this a home to many migratory birds.
Facilities like boating and water sports are available, and it is said that every year during the month of July and August a boat festival is held. This place is definitely a must visit.
3- Tripura Sundari Temple, Matabari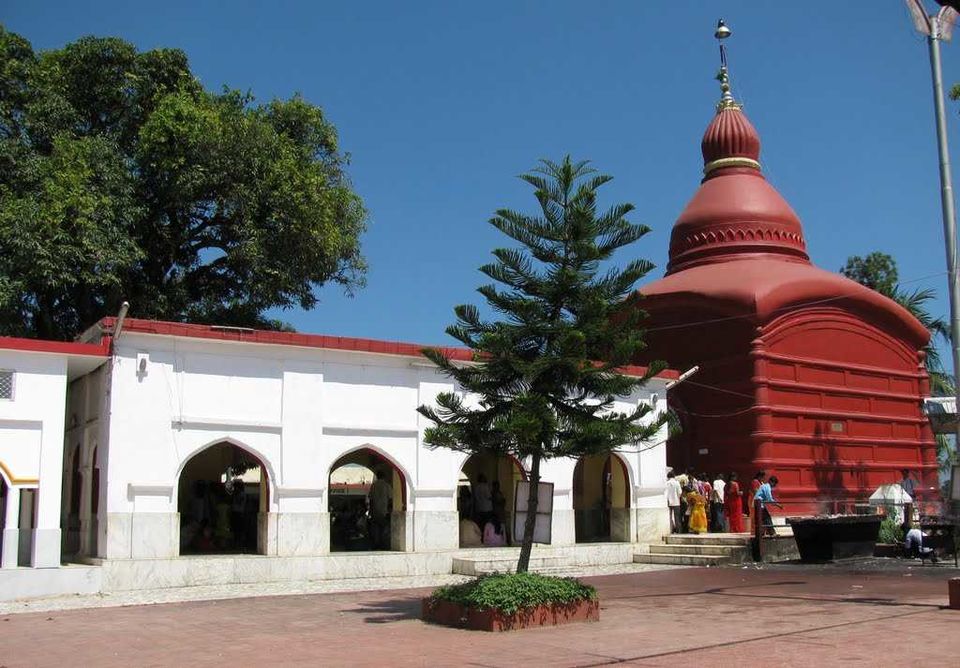 A very important religious site, and sacred temple of Tripura, the ancient of Matabari, most Popularly known as Tripurasundari Temple.
The temple is located on a hill top 5kms from the town of Udaipur in Gomati district of South Tripura. It is 57 kms from the city of Agartala.
The temple was build by King of Tripura, Maharaja Dhanya Manikya, in the year 1501 AD. It is a Sacred Hindu religious site, where Goddess Tripura Sundari is worshiped. The temple has a beautiful design inspired by rural bengal architecture. This place is a must visit once in a life time.
4-Mahamuni Buddhist Pegoda, Manubankul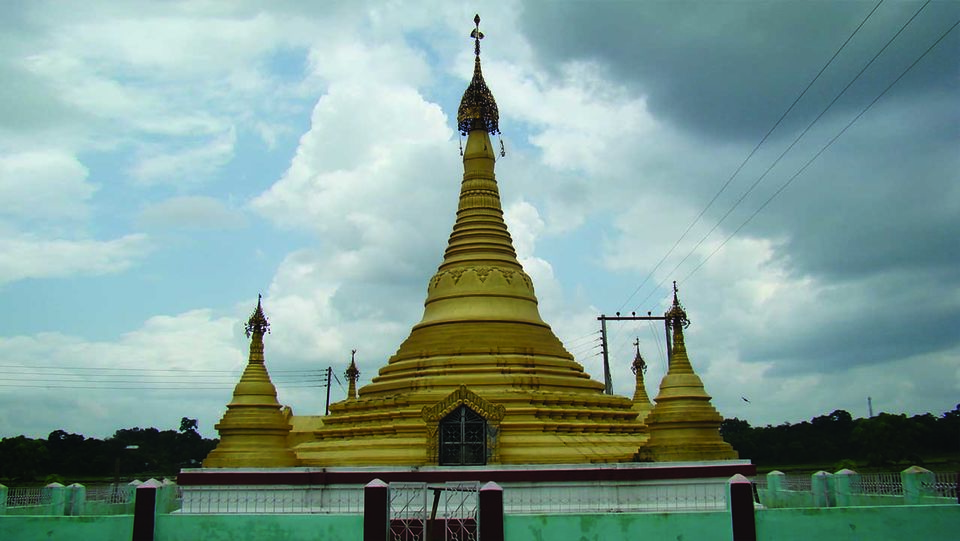 There is a small number of buddhist population living in Tripura. The architecture of this pagoda is inspired by myanmar architected, the golden finishing on the outer side makes it look even more familiar.
This Pagoda is 134 kms away from the capital city of agartala. It is easily accessible by Car, bus from Agartala.
5-Unakoti Archaeological Site
unakoti is an archaeological heritage site, located in Unakoti district of Tripura. This place falls in between kailashahar city and Dharmanagar City. It is 178 kms away from the city of Agartala and 8 kms from Kailashahar city.
You will see many rock carvings of Hindu Gods and goddess, if your a fan of history, you can hop in and make a visit to this place once in your life time.
6-Pilak Archaeological Sites, Jolaibari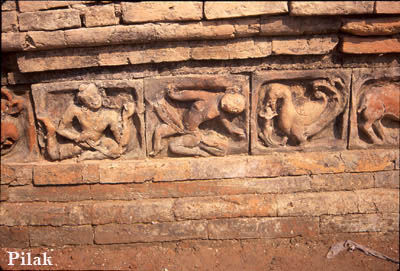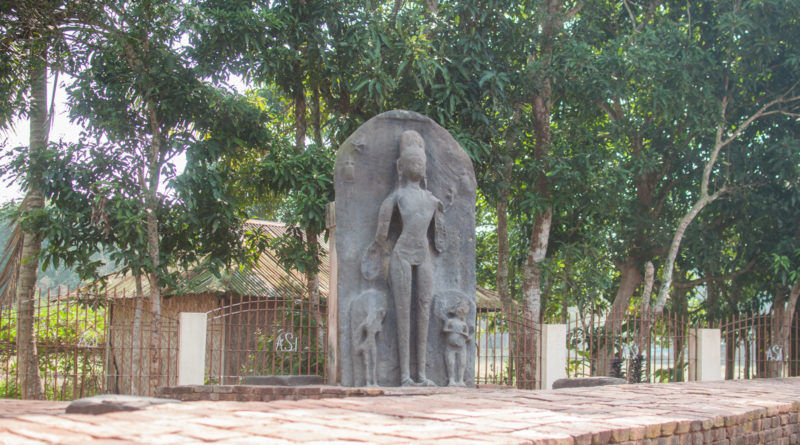 Pilak is famous for its 8th and 9th century archaeological carvings, this place is home to many Hindu and Buddhist scriptures. Pilak is located in South tripura with a distance of 114 kms from the capital city Agartala.
Fun Fact- every year during the month of december, hundreds of people gather at this place to witness Pilak festival, another must visit place to be added to your bucket list.
7-Sepahijala Wildlife Sanctuary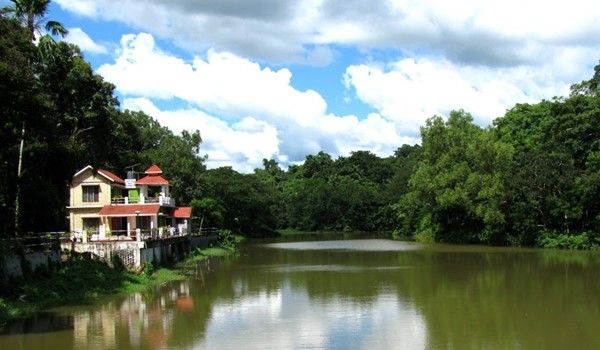 Sepahijala wildlife sanctuary is located in Sepahijala district 28 kms away from the capital city agartala, covering a total area of 18.53 kms. It is home to many unique species and animals like Rhesus macaque, Pigtailed macaque, Capped langur, Spectacled monkey, Slow loris, and wild animals like Leopard, Clouded leopard, Jungle fowl, Civets, Barking, Deer, Wild pig, etc are found at this sanctuary. This place attracts a lot of tourist from all over the country. Another must visit place to be in your bucket list.
8-Trishna Wildlife Sanctuary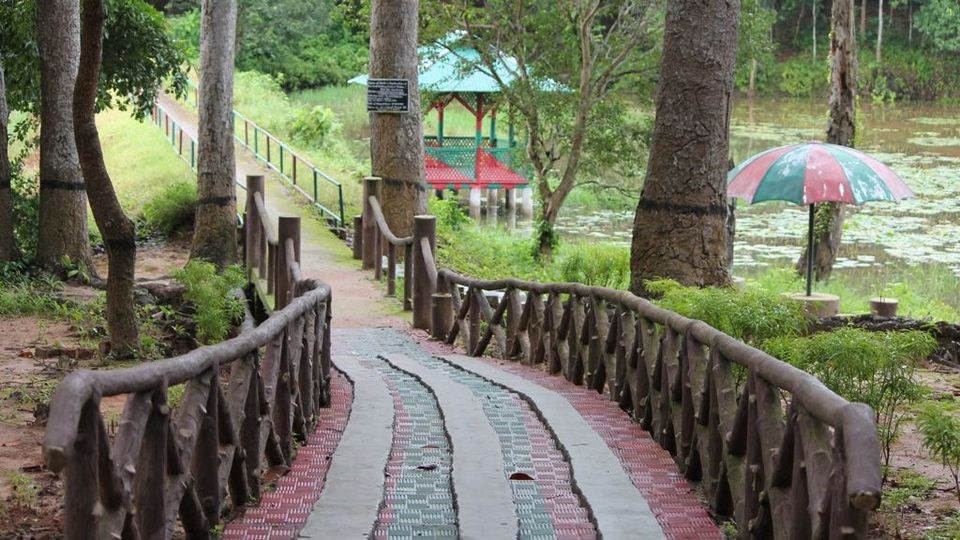 Trishna wildlife sanctury is another gem to look out for, you cant miss this place if your visiting Tripura. This place is located in Belonia, South Tripura, which is 111 kms away from the capital city of agartala. The place is well preserved and is taken care by the Government of Tripura, it attracts a lot of tourist due to its sizeable population of Gaur or Indian Bison.
Another important fact about this place is that it is also home to highly endangered species of Indian subcontinent,the Hoolock Gibbon and primates like Capped Langur and Golden Langur are found here.
9-Jampui hills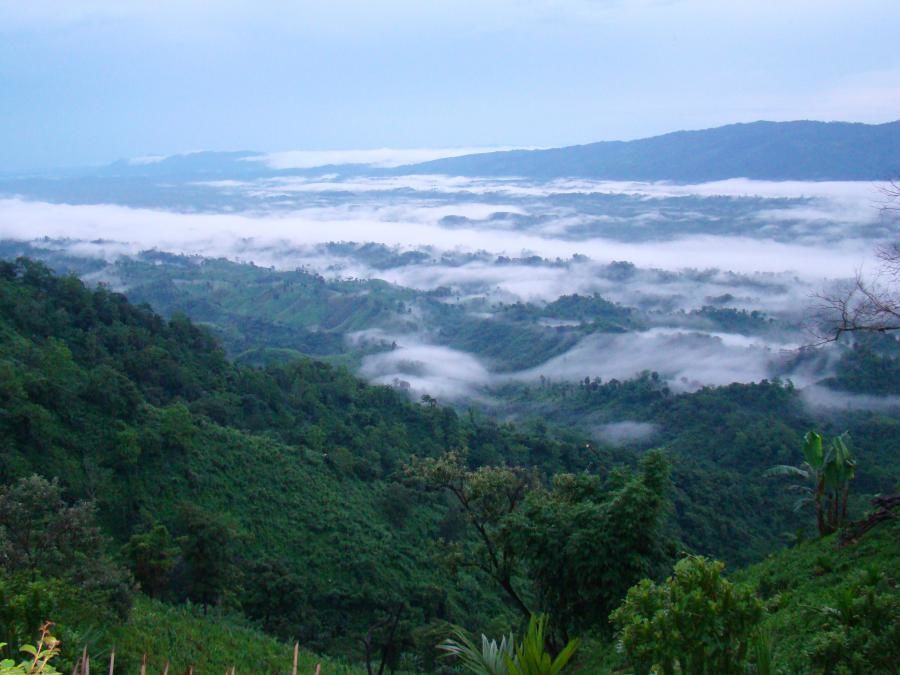 jampui hills is one of the most beautiful hill station of tripura, infact jampui is the highest peak in Tripura, with a height of about 3000 metres above sea level. This place is very fascinating. Mizo Tribes make the majority at this place.
It also shares border with the state of Mizoram, this is the only perfect hill station in Tripura, during summer many people hop on with their family and friends on their way to jampui hills. Its a great place to spend some of your valuable time here.
This place is located in North Tripura district of Tripura, It is approximately 220 kms away from the capital city agartala. you can get on the local train from Agartala upto Pechartal Rail station, and then take a Sumo car to kanchanpur. From Kanchanpur there are direct vehicles available towards Jampui hills.
10-Dumboor Lake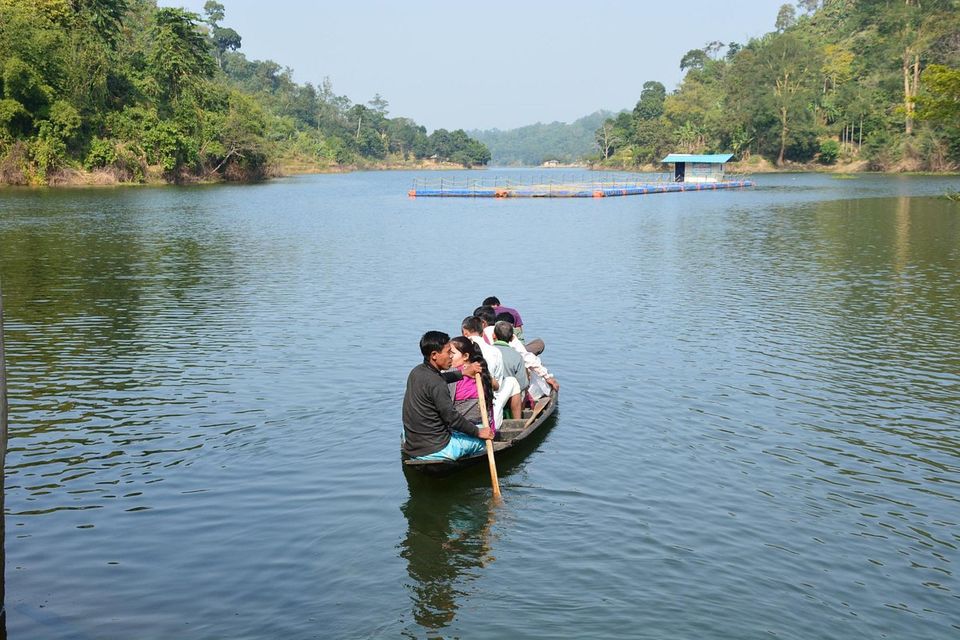 dumboor lake is famous for its 48 islets inside the lake with hundreds of migratory birds coming in. It covers a total of 41 sq.kms.
Every year on 14th january, the day of sankranti a big fair is held at this place.
This place is located at Dhalai district of Tripura, it is 115 kms away from the capital city Agartala.