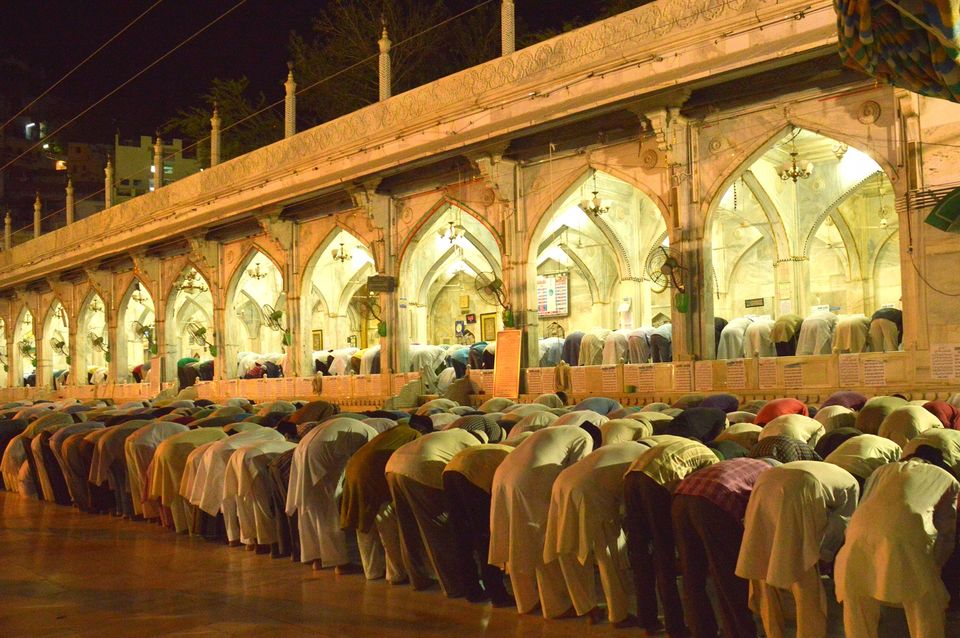 I was on my trip to Jaipur and my next stop was Ajmer, 130km southwest of Jaipur and just 13km from the Hindu pilgrimage town of Pushkar. Bus normally takes 3 hours from Jaipur. Trains are also available but I prefer Bus. When I reached Ajmer, It was nearly 9 PM. I booked a room near the railways station through Booking.com in INR 200. It was not awesome but was good for spending a single night only.
Trip route :
New Delhi -> Jaipur -> Ajmer -> Pushkar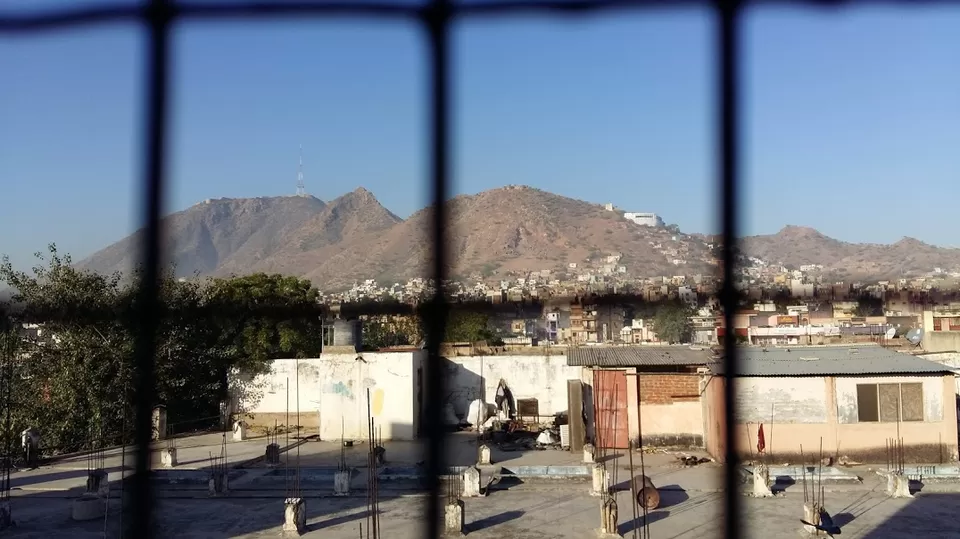 I started my journey early morning. I had breakfast and a cup of tea at the roadside stall near my hotel. First stop was Ajmer dargah Sharif, 1.5KM away from railways station. I started by foot because I could also get a glimpse of this year old city and its culture. The way to dargah is narrow and was very crowed.
People from across the country had come to get blessing here. On the way, you would get the beautiful view of Dargah Taragarh, situated at uphill. After half an hours, I reached at the might gate - The Buland Darwaja. It indeed a tall structure and a very beautiful design. behind this might gate, lied the dargah of Ajmer Sharif.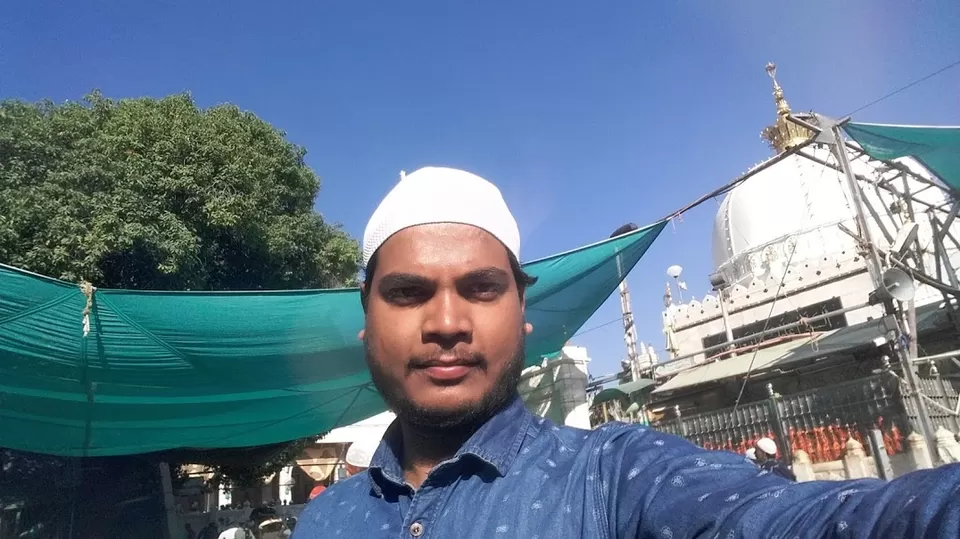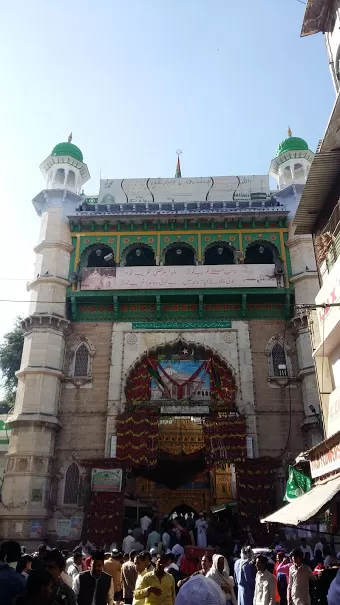 You have to cover your head in certain parts of the shrine, so remember to take a scarf or cap. there are plenty for sale at the colourful bazaar leading to the dargah. Inside this courtyard, the saint's domed tomb is surrounded by a silver platform. Pilgrims believe that the saint's spirit will intercede on their behalf in matters of illness, business or personal problems, so the notes and holy string attached to the railings around are thanks or requests. Caution: Bags must be left in the cloakroom (INR10 each, with camera INR20) outside the main entrance.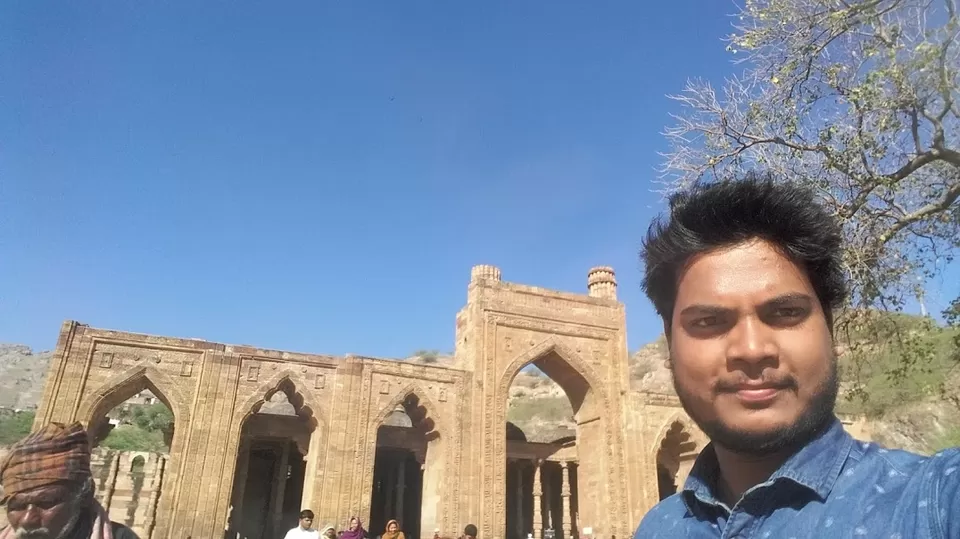 Next visit was Adhai-din-ka-Jhonpra. On the town outskirts, are the extraordinary ruins of the Adhai-din-ka-Jhonpra mosque. On the way, I find the traditional sweets - fresh and delicious. you cant afford to miss it.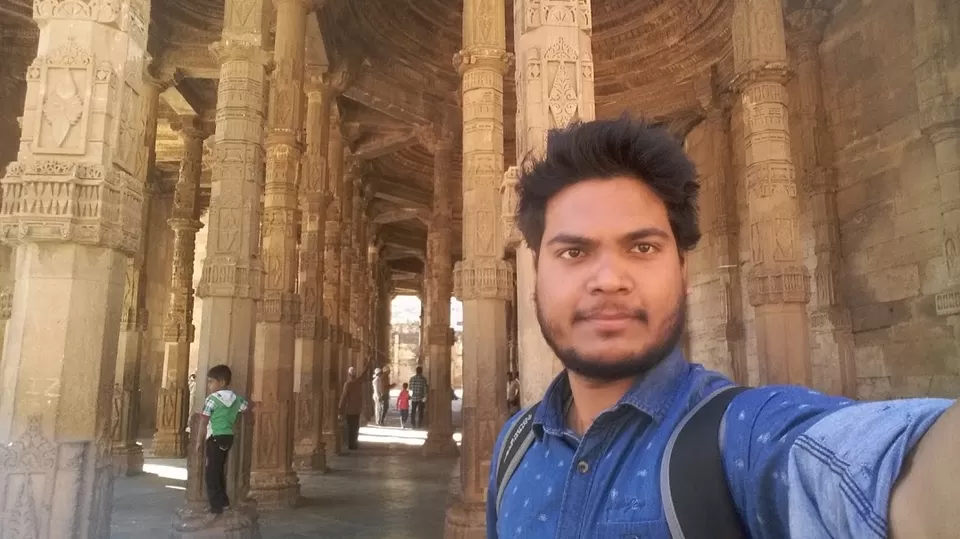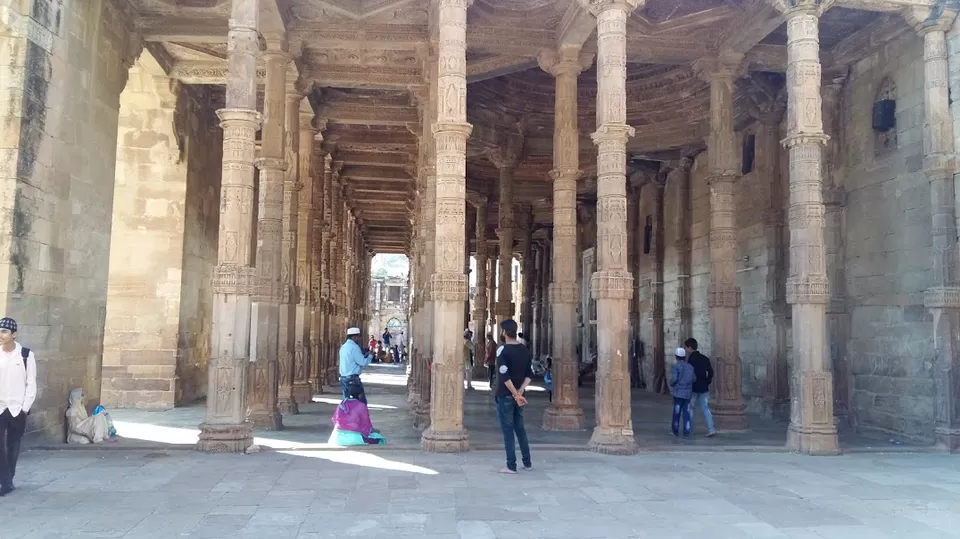 According to legend, construction in 1153 took only 2½ days (which hardly justify this an exquisite piece of architecture, with soaring domes, pillars and a beautiful arched screen). Others say it was named after a festival lasting 2½ days. Whatever the reason were, this small piece of architecture had amazed me with its Fluting.
From here Dargah Taragarh is clearly visible. you will be excited to take the trek to uphill but that's never a good choice for this inclination. So I took a public transport (cost INR 80 for round trip). the Vehicle passed through the city to reach uphill because the way is from the other side of the city.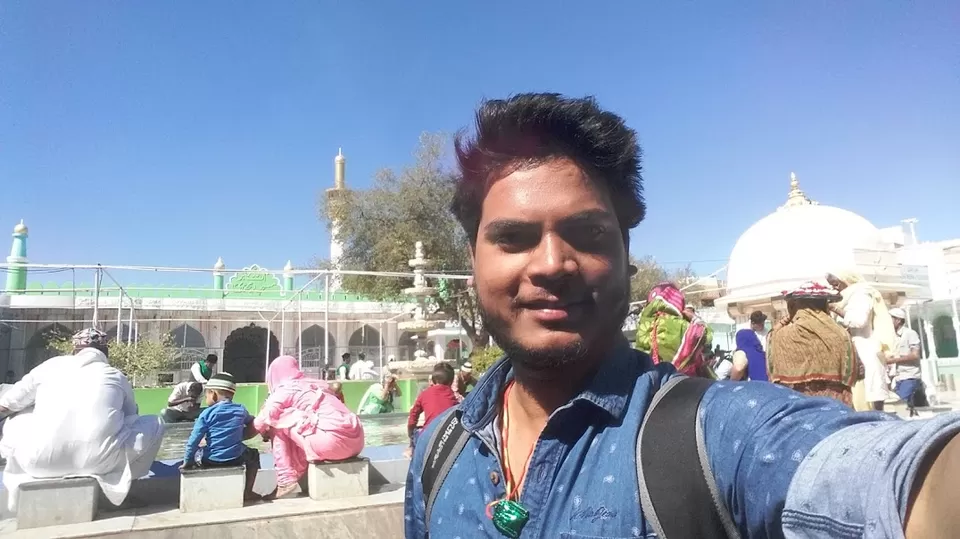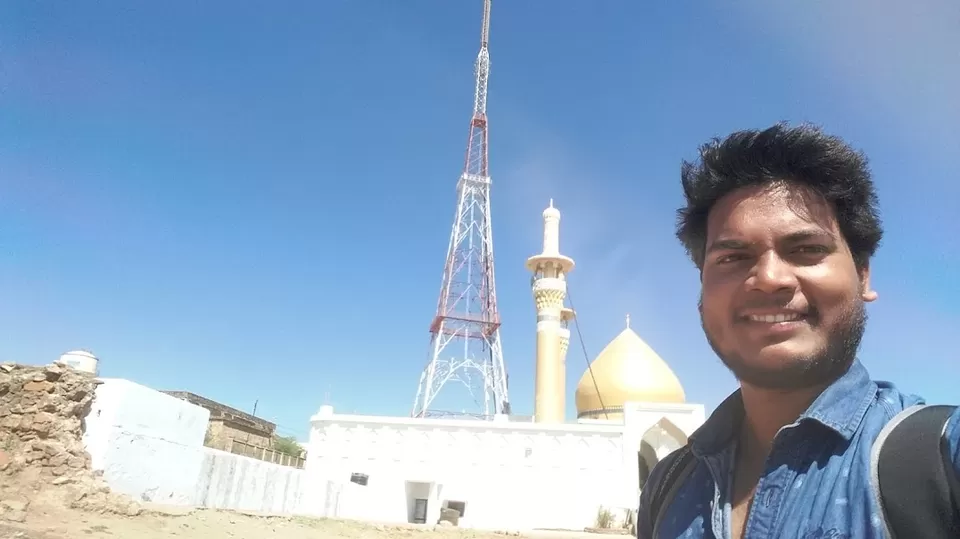 When I reached here, it was noon. The Sun was high, So was I, at the uphill :). It was used as an important center of military activity. After this in the later years, during the British occupation in Ajmer, the fort was used as a sanatorium.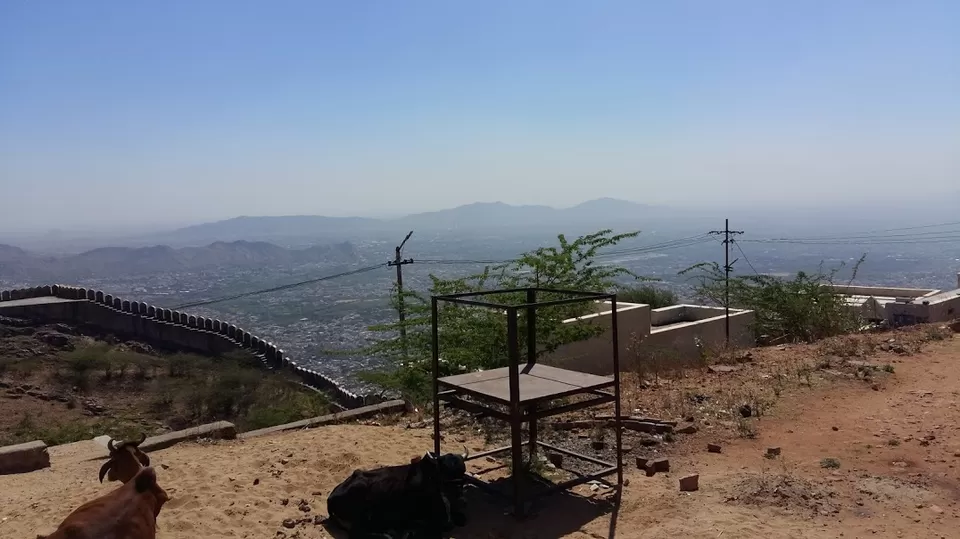 The ancient Taragarh commands a superb view over the city. I sat there for sometime and watched the horizon.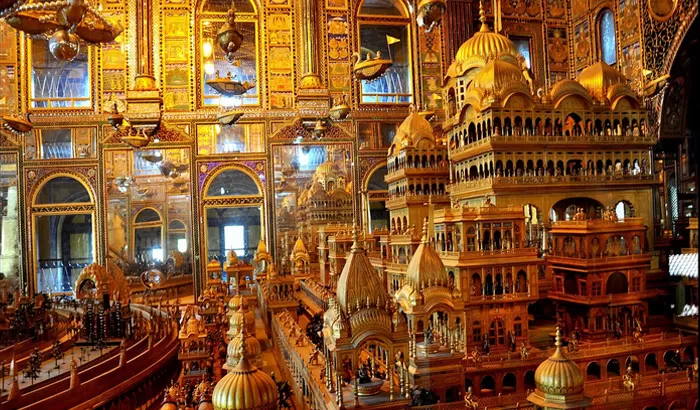 On my way back, I dropped at Nasiyan Temple. This marvellous Jain temple, built in 1865, is also known as the Golden Temple, due to its amazing golden diorama in the double-storey temple hall. The intricate diorama depicts the Jain concept of the ancient world, with 13 continents and oceans, the golden city of Ayodhya, flying peacock and elephant gondolas, and gilded elephants with many tusks. The hall is also decorated with gold, silver and precious stones. It's unlike any other temple in Rajasthan and is well worth a visit.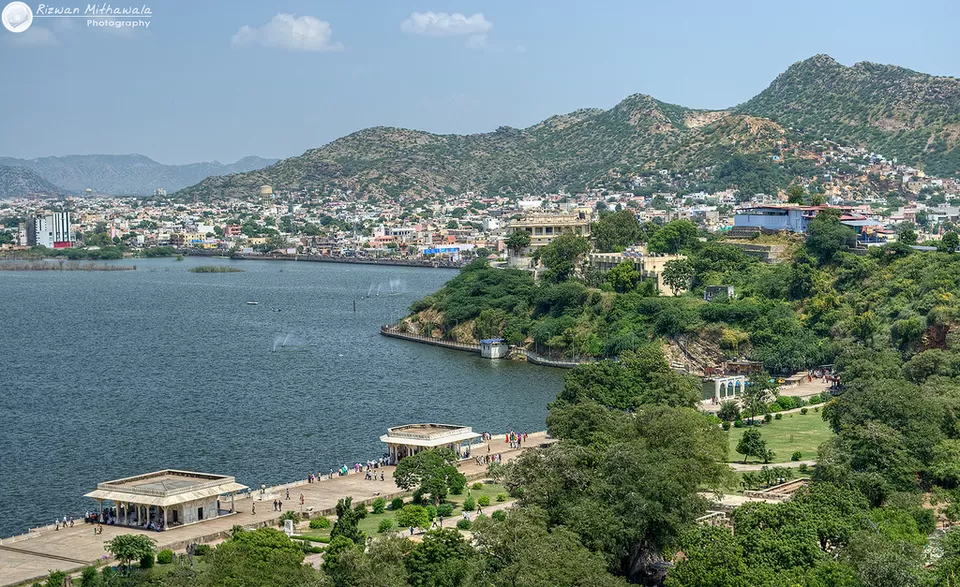 Anasagar Lake is not far from here. There is no better option than spending an good evening by lakeside. I had to leave for Pushkar on the same day, so I had my lunch at the restaurant near the lake and took a public Bus (Cost INR 20) from Roadways Bus Stand, Railway Colony.
Pushkar is only 11km from Ajmer, separated from it by rugged Nag Pahar (Snake Mountain). It was a hot day. On my way, A kid probably 9 year old had Vomiting. His Parents tried their best to control the situation but of no use. I always carry important medicines with me. So I offer him my water bottle and gave him medicine and advised to see a doctor when the bus arrive.
After nearly half an hour, the bus reaches at Pushker. I had nimbu pani and rested for some time. It was not a good idea to go out in that hot weather. meanwhile, I talked to other people at the shop.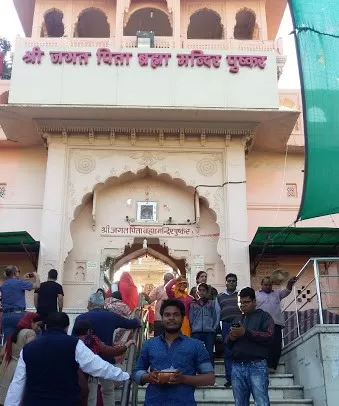 My first stop was Brahma Temple, dedicated to Lord Brahma. It is one of the few such temples in the world as a result of a curse by Brahma's consort, Saraswati. every year, thousand of devotees come here to pay homage to the gods that reside in this temple town. There is lord Shiva temple too inside the temple.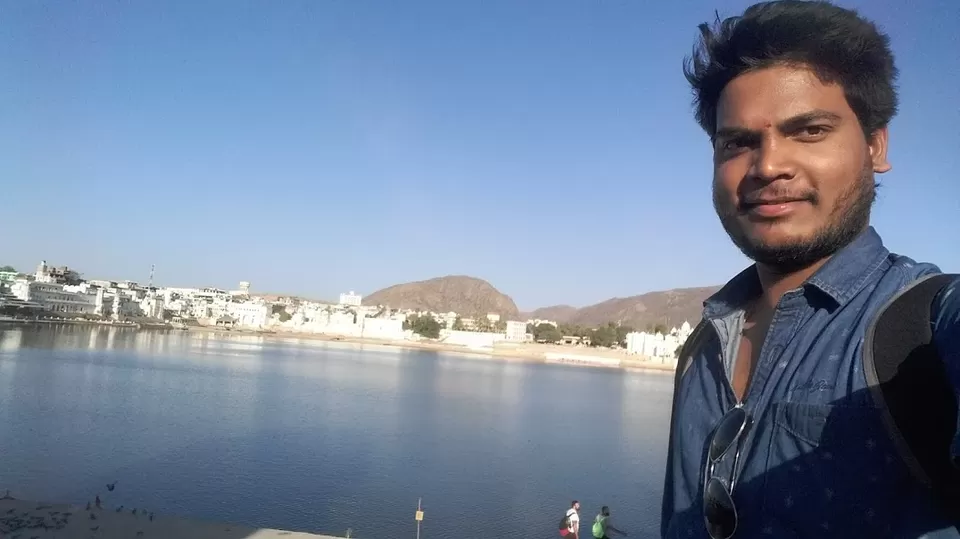 Next stop was Pushkar Lake, a holy lake, said to have appeared when Brahma dropped a lotus flower. The lake is surrounded by 52 bathing ghats and more than 500 Hindu temples. It is considered that the famed waters of the Pushkar wash away the sins of whole life. Your visit is incomplete without one holy dip in the holy water. This holy lake is most significant place for performing the rituals of Shraadh for the departed souls to stay in peace and be happy. In the evening - the soundtrack of chanting, drums and gongs, and devotional songs give the imminence peace to the soul.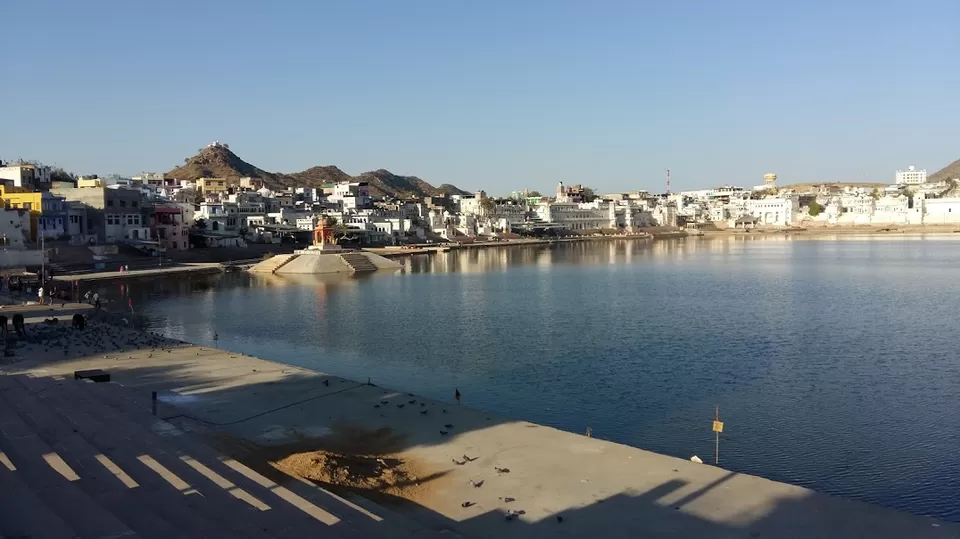 Soon, I was introduced to my new companion "The camel" and the camel men. It was my first ride to any camel and I was much excited. I sat on the top of dromedary and the camel man started the tour on foot. we were total 5 guy on 3 camel in the group. we introduced each other and soon a wave of talk started. They all were travellers and It was really fun.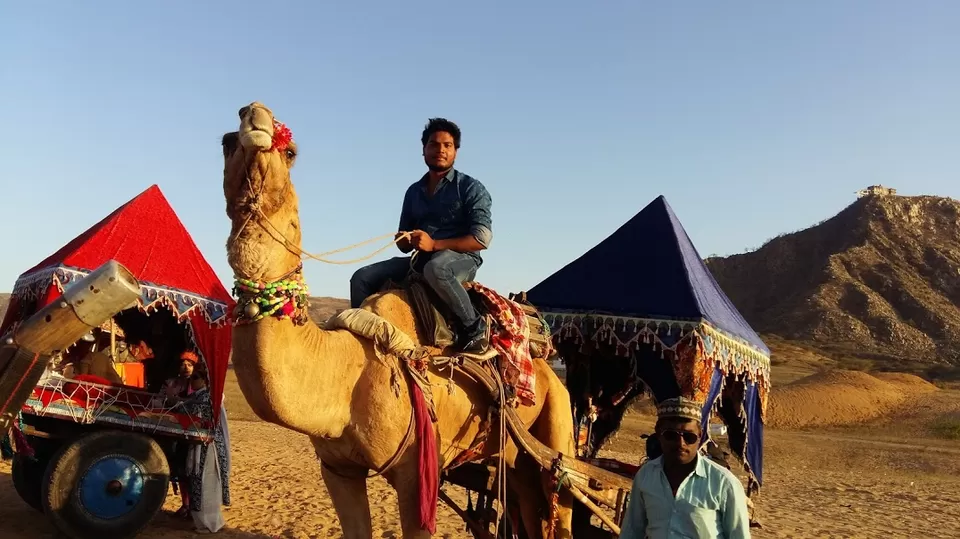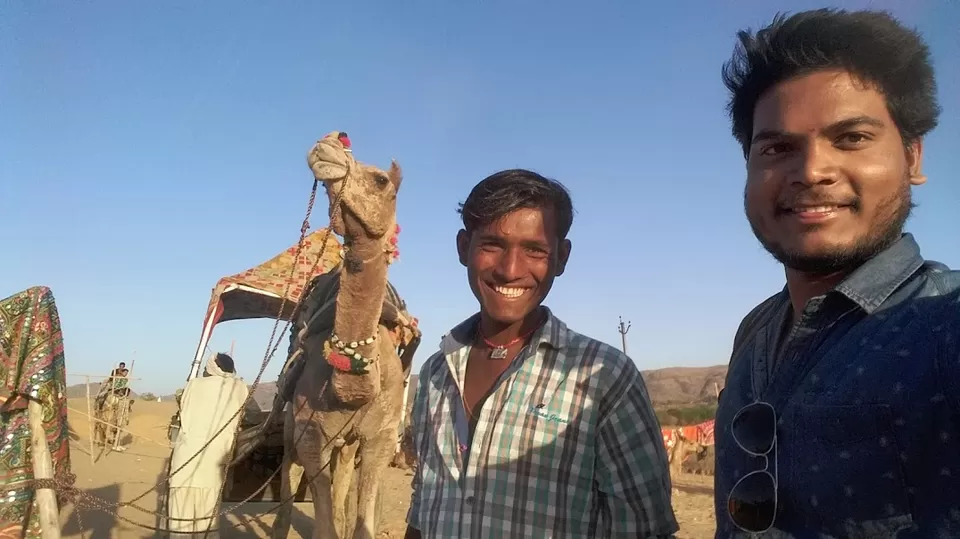 After spending a good 2 hours at the edge of the city, where the mighty desert started and witnessing one of the best sunset of my life, our camel group returned back.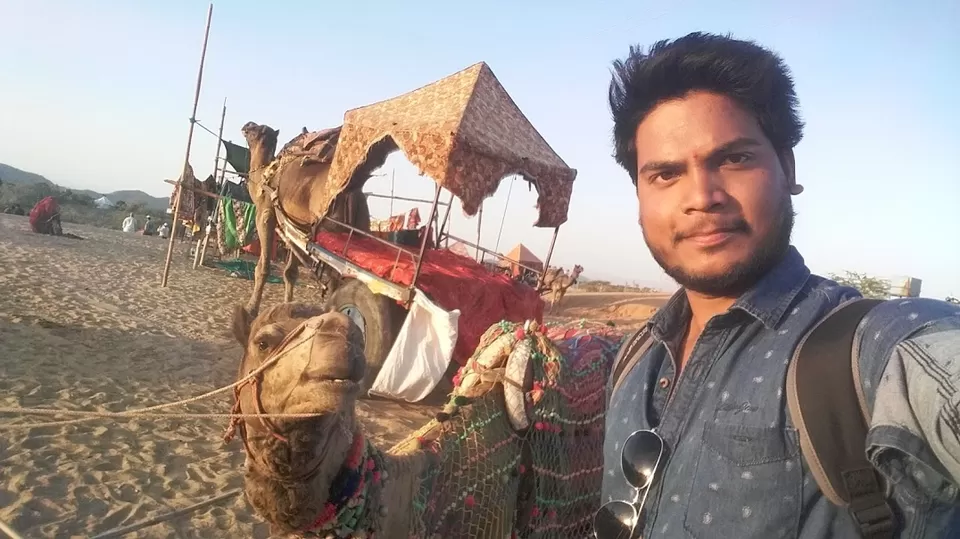 On our way back, I dropped at Savitri Mata Temple, located at uphill. The ropeway makes the ascent to the hilltop Saraswati Temple a breeze. The temple overlooks the lake and the views are fantastic at any time of day. This temple has idols of both the wives of Lord Brahma named Savitri and Gayatri. But as per tradition Goddess Savitri is always worshipped first and then prayers to Goddess Gayatri are offered.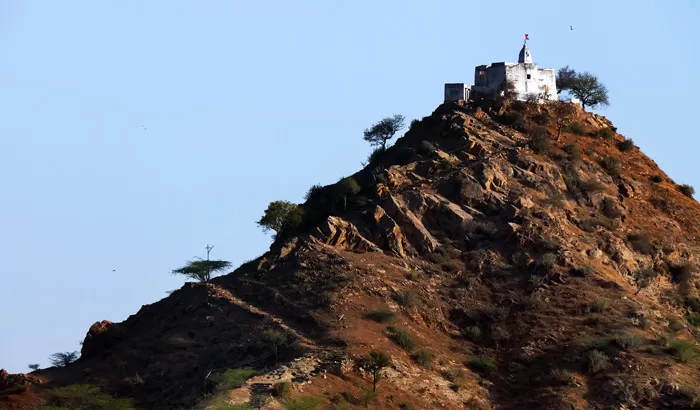 It was late evening. I pickup my bag and left for bus stand. I boarded the bus and leave for Ajmer. I reached at Ajmer bus stand at nearly 8:00PM and book another bus for Jaipur. My return bus from Jaipur to New Delhi was on 23:45 and I had to reached there by then. I had spend 3 days in three different city of Rajasthan and I have fallen in love with it. I will be back soon.