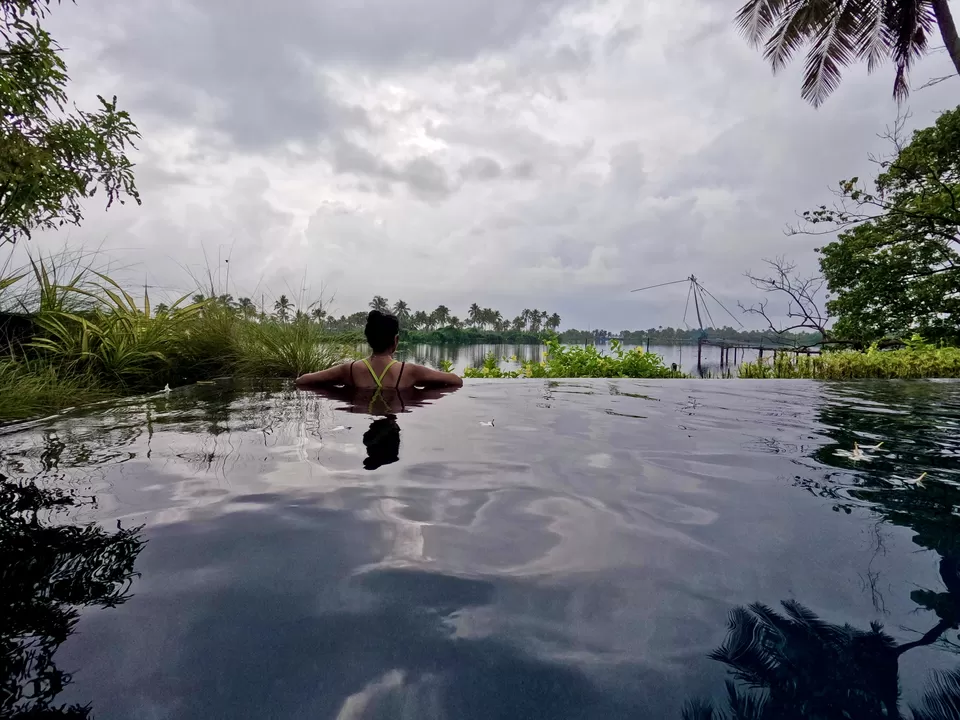 It was a surprise gift for us, and Boy did the place surprise us!
This is by far one of the most transcendent BnBs that we have ever visited.
I think the bigger surprise was, it being in Kochi!!
We have travelled to Alappuzha in the past for such experiences, but something so beautiful was so close to us.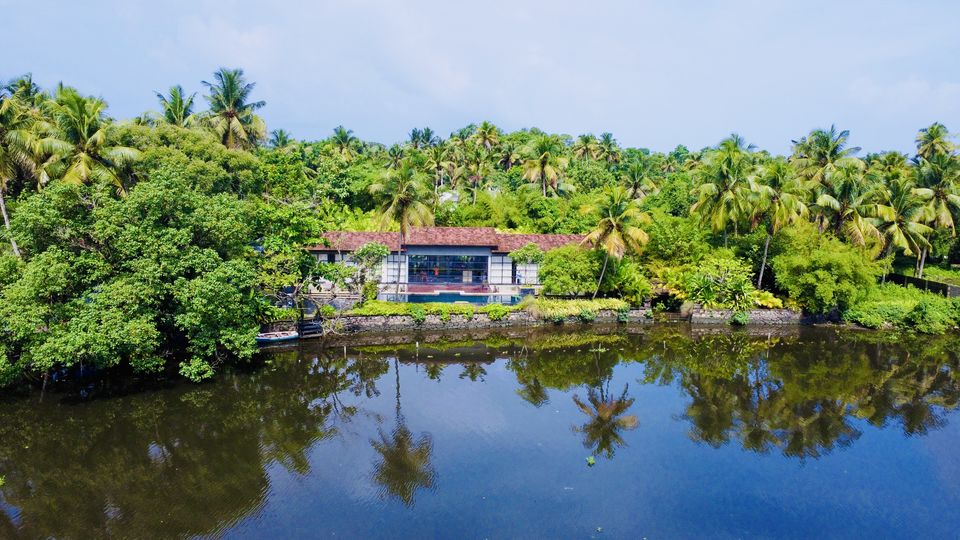 About the Place :
It's a fascinating villa, on the side of backwaters approximately 30 minutes away from Kochi City ( 37 kms from Kochi International Airport, approx.1.5 hours).
I will call this place a perfect romantic getaway, and will always prefer this place over the 5 start properties nearby.
The place comes with a 24 hours attendant, and a kitchen ( Breakfast is complimentary, but rest of the meals are charged separately).
We were there on a Rainy day, and with the property's architecture and Interiors, the whole experience was just magical.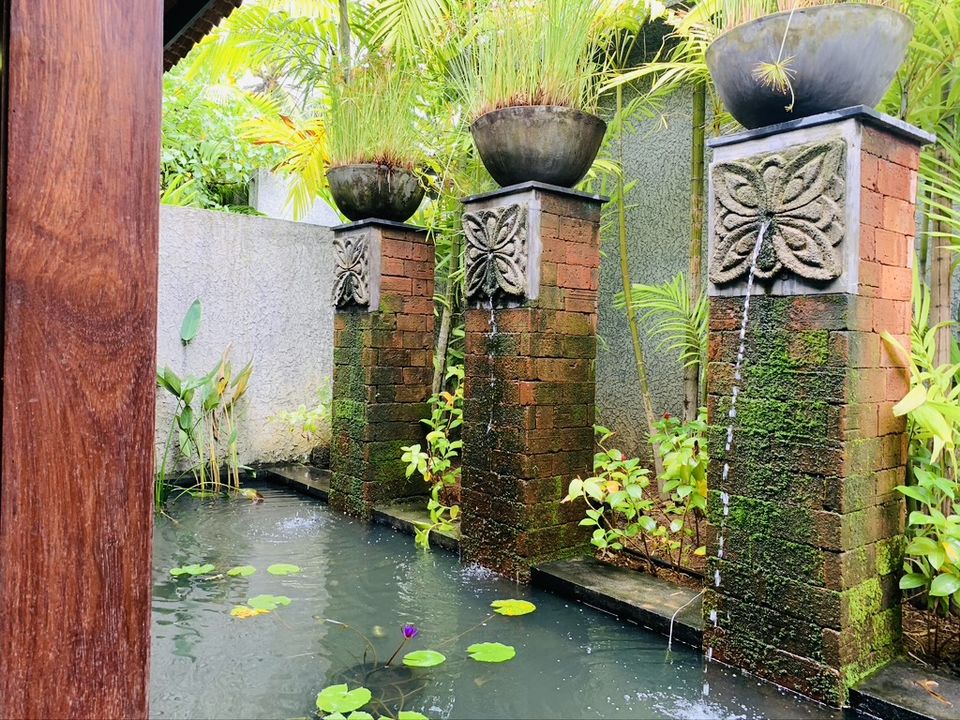 Pros :
1. It's the perfect BnB,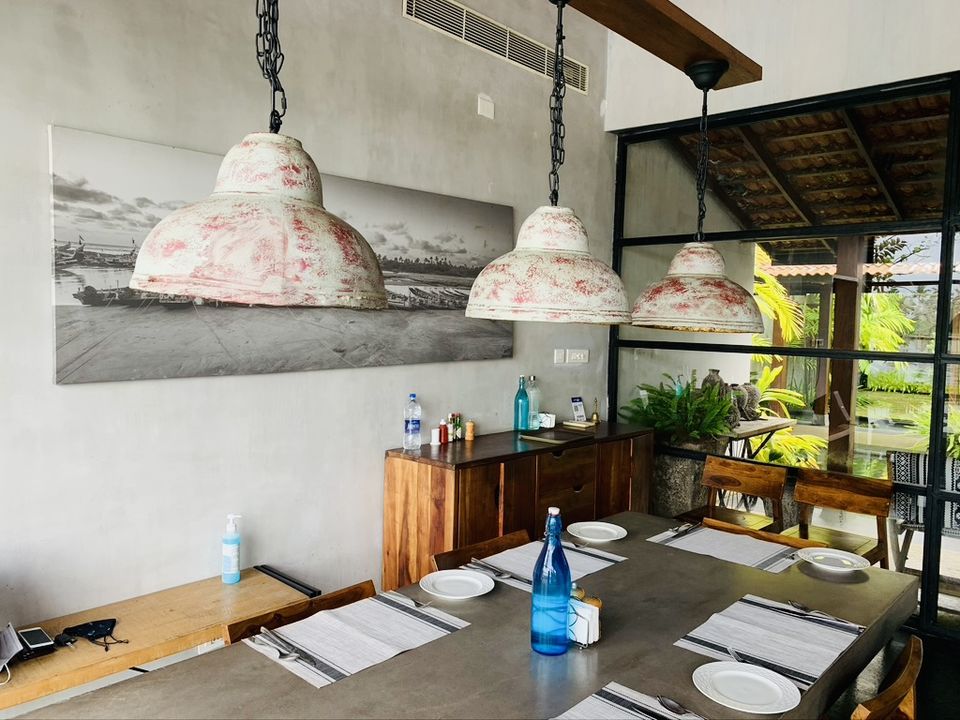 2. Aesthetics ( It's a beautifully designed property),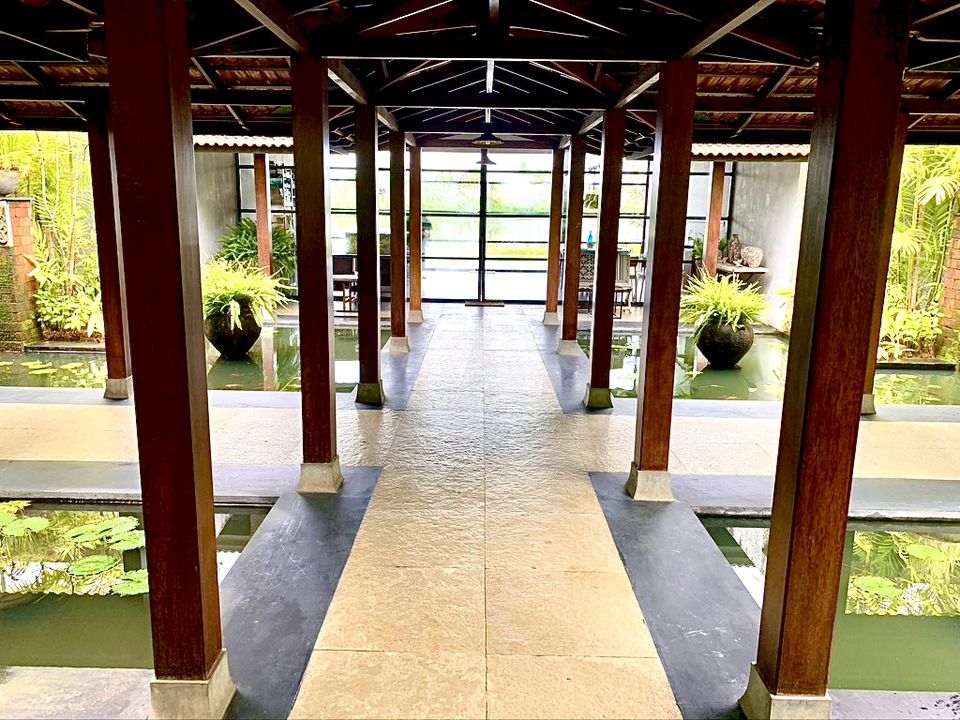 3. 1 guest policy ( Although they have 4 rooms, but even if you are renting 1 room from them, they do not take any further bookings),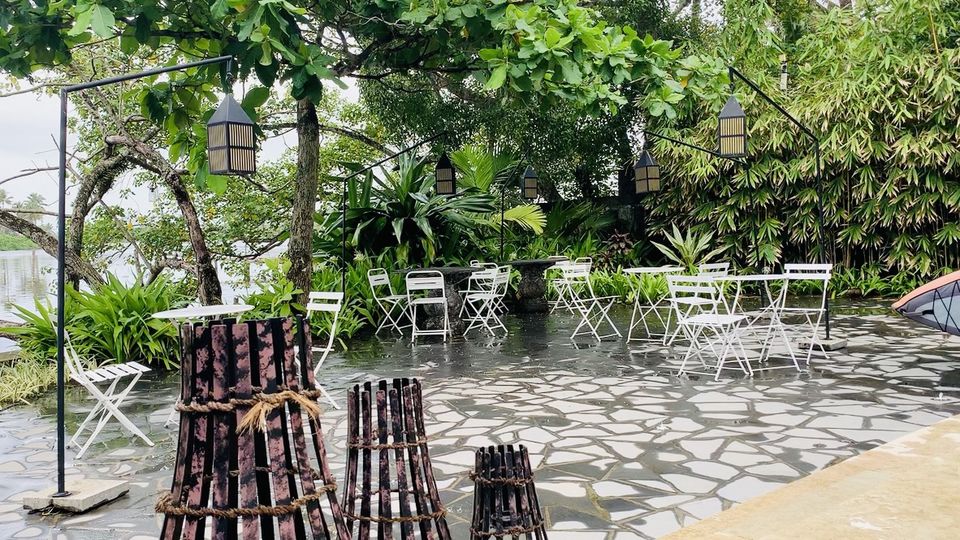 4. Privacy ( because of the above Policy, you will have the whole place to yourself),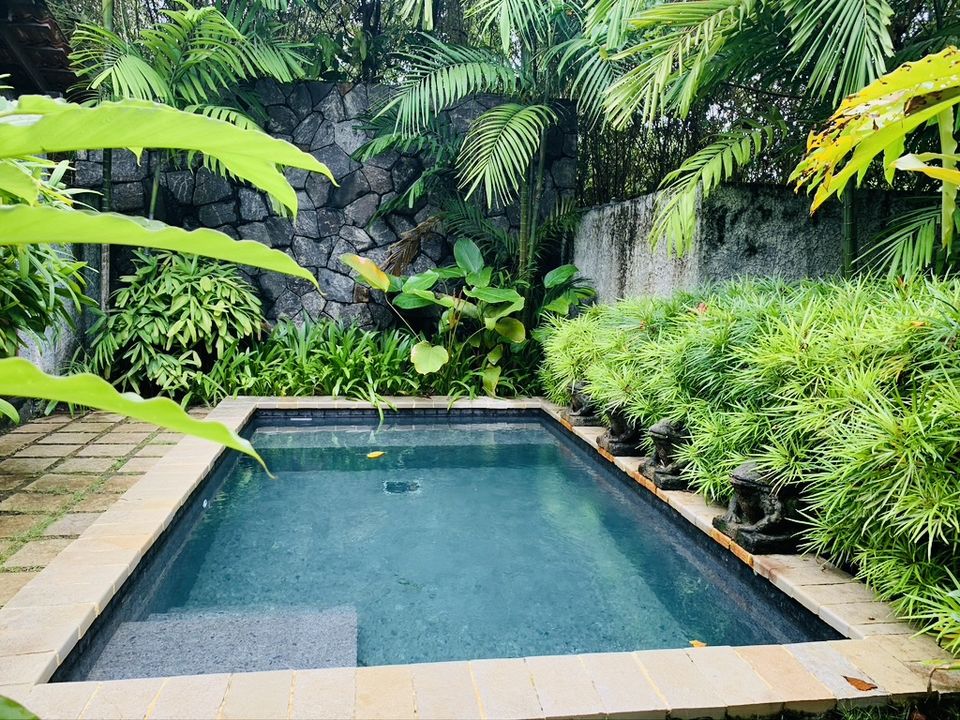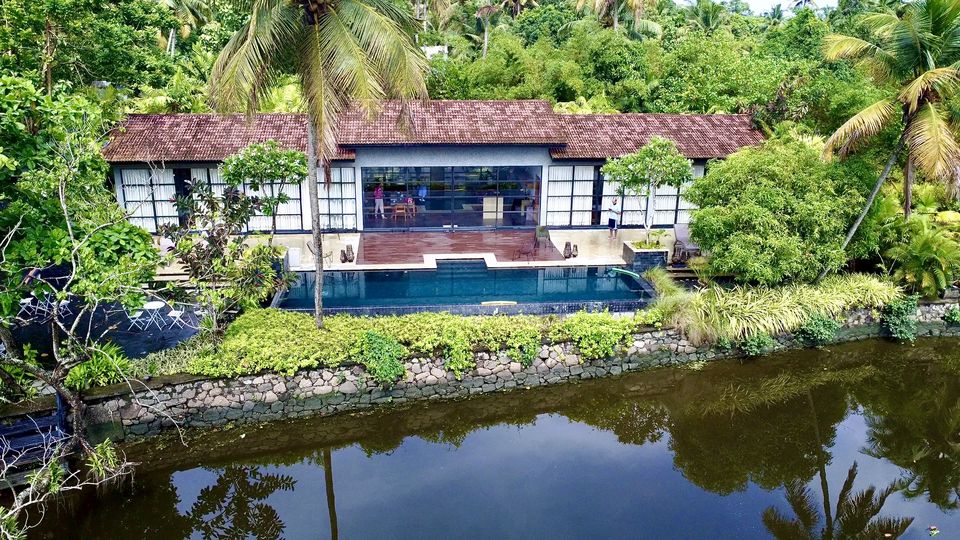 6. Indoor pools ( 2 rooms have access to their private pools),
7. Infinity Pool ( Trust me, the backwater view is just mesmerizing from the Pool).
Also, they have a saltwater pool (outdoor), and fresh water Pools( 2 in number, indoor, accessible from 2 rooms, each private).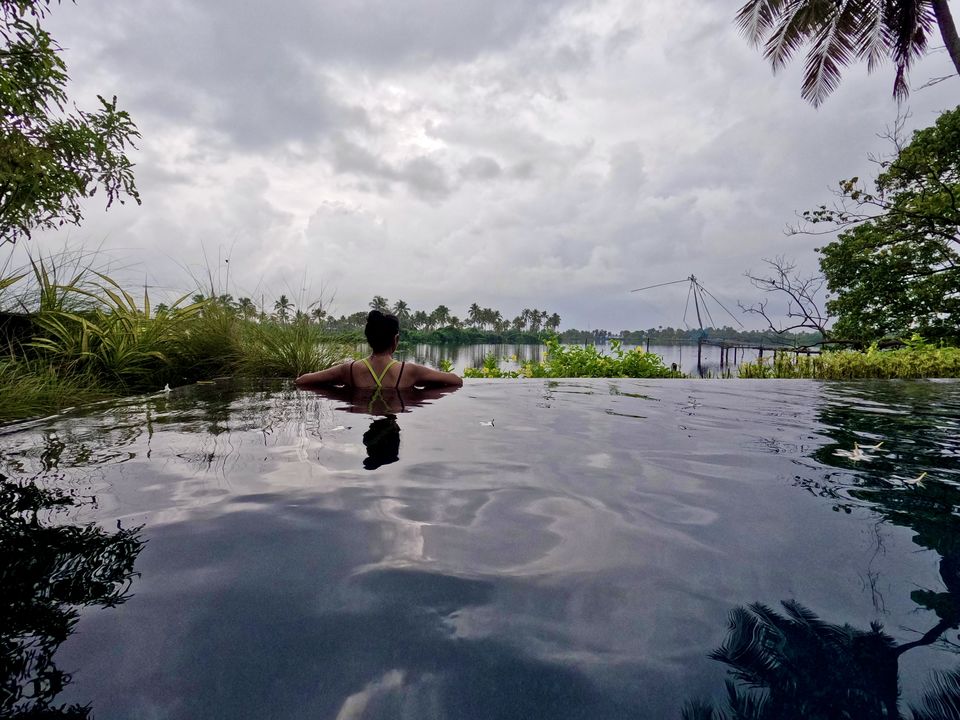 8. Kayaking ( They have 2 kayaks-all included in the package, and backwaters are mostly great for kayaking),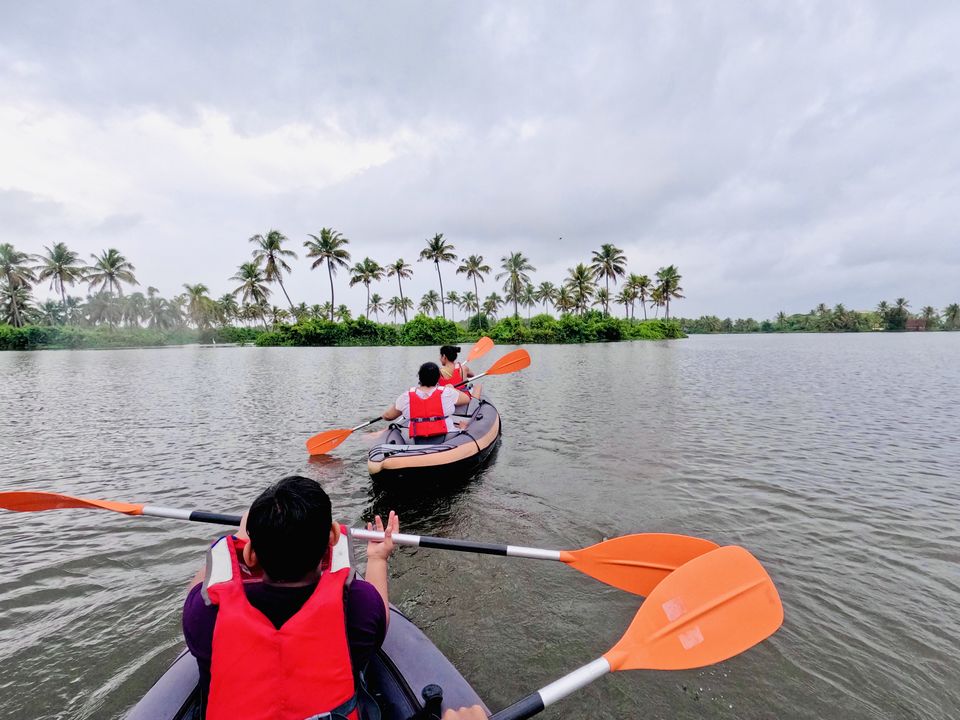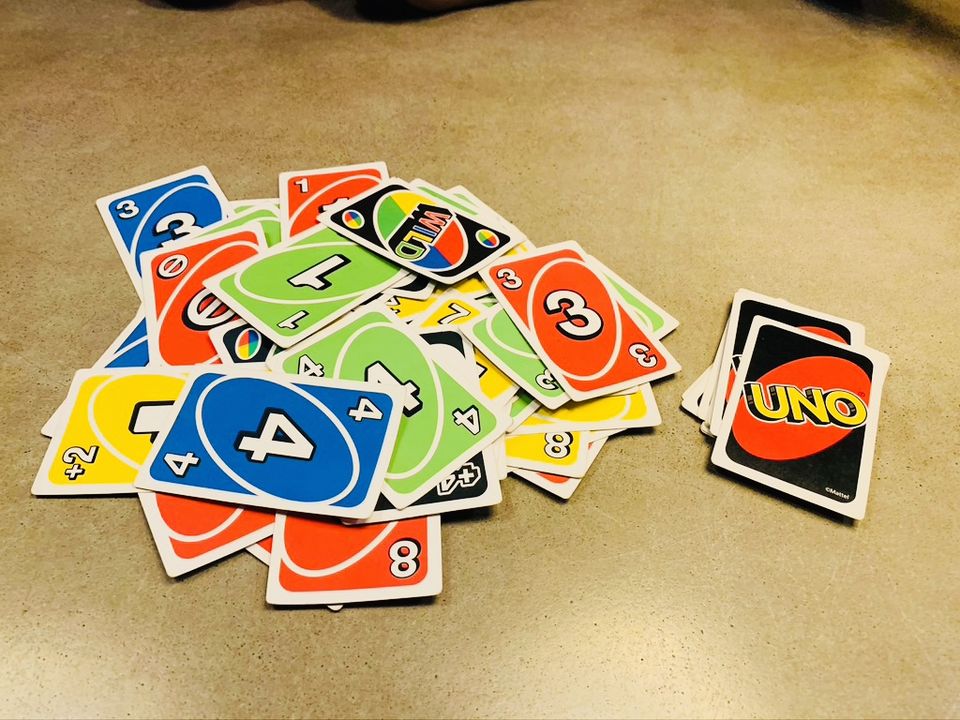 10. It's close to the city.
Cons :
1. Expensive ( but justified, for the type of property),
2. Food (It was mediocre at most),
3. There was a water supply issue on the day of our check-out, and instead of being honest, the Manager gave us a lame excuse.
This was the sour spot for us.