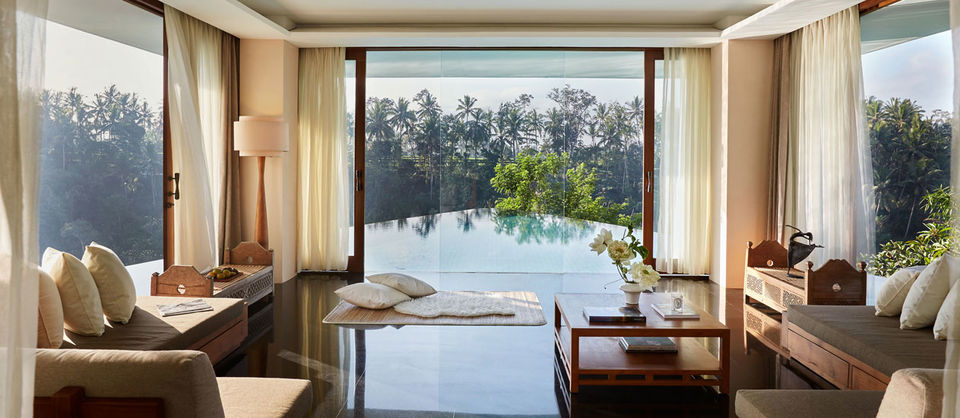 Who doesn't love Infinity pools that stretch out to the horizon, creating an illusion of floating in all-together another dimension?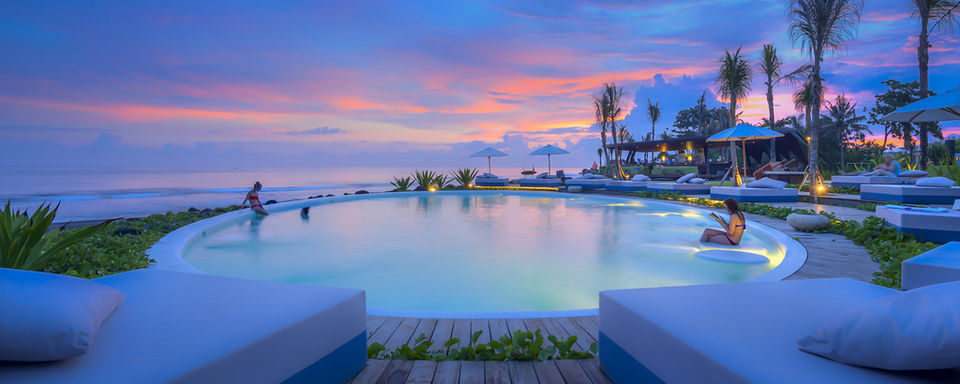 Witness far-extending rice terraces and towering coconut palms from the bath-tub in your villa or watch the silhouette of the setting sun against the Balinese sky while lazing in a spectacular infinity pool sipping on margaritas at this resort.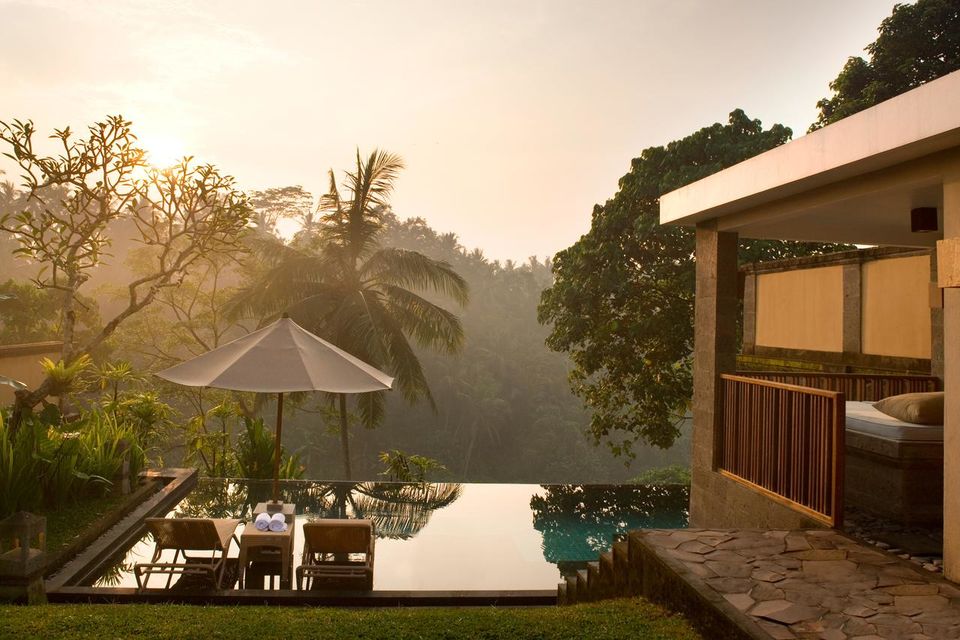 Kamandalu Ubud is a resort made of luxury travel dreams.
It houses some of the most spectacular, jaw-dropping infinity pools in Bali.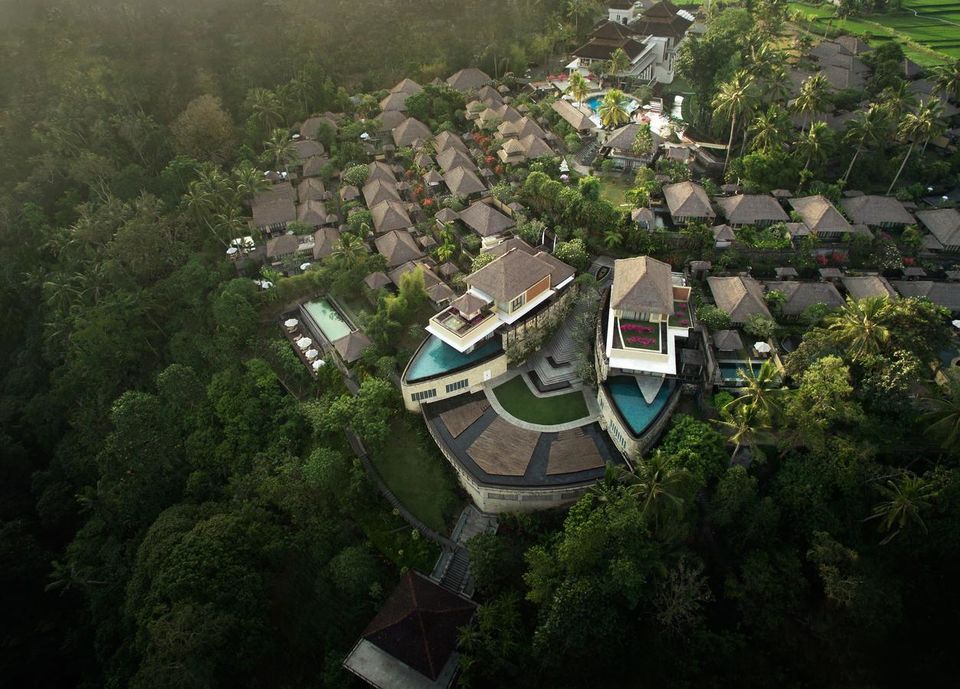 About the property:
Encircled by the jade forests of Ubud, the property is a boutique sanctuary featuring exclusive villa accommodations. It is beautifully built on curving ridges above the flowing Petanu River.
This resort has one of the largest swimming pools in Ubud plus, it has a swim-up bar that serves crazy concoctions and exotic cocktails!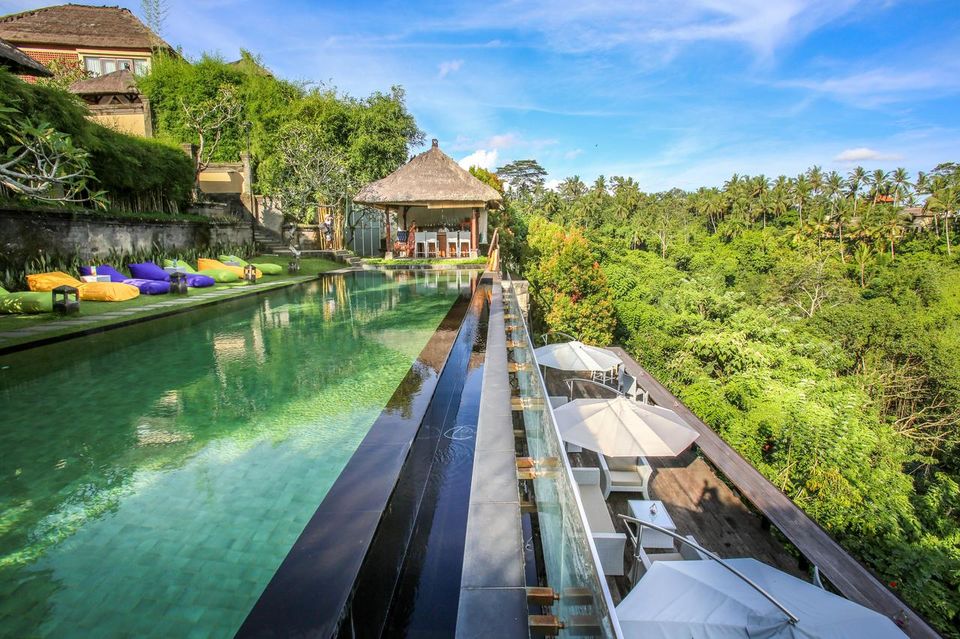 Accommodation:
They have some mind-blowing villas, each of which has its own exclusivity and a breath-taking view of the dense Ubud valley.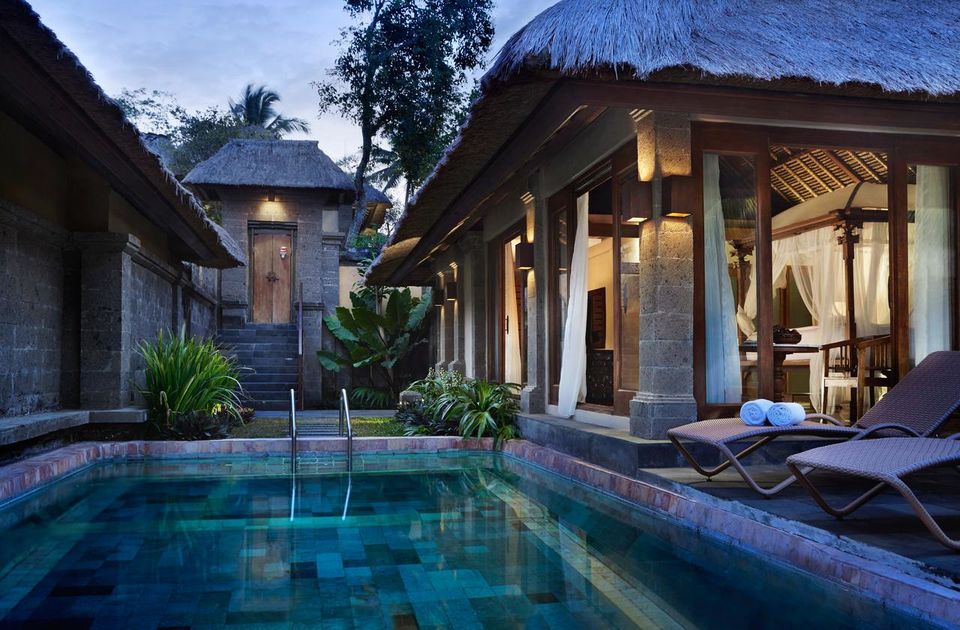 Most villas come with a traditional outdoor daybed for mastering the art of doing nothing, extravagant bath-tubs and private free-form pools.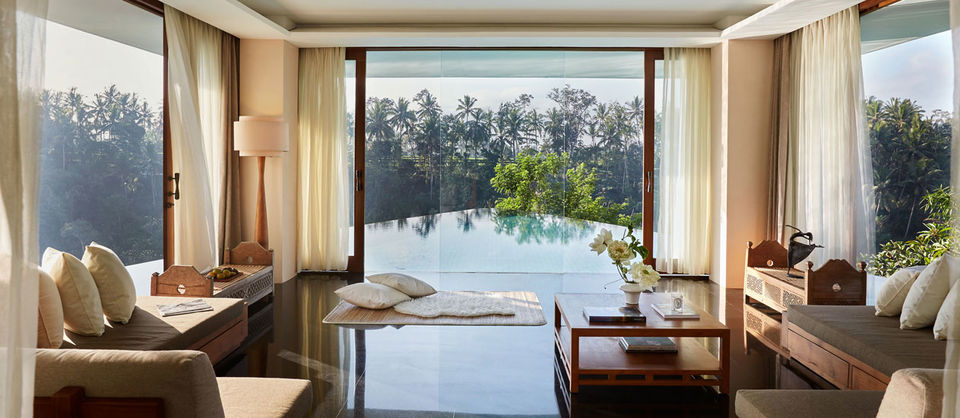 Their magnificent pool villas, (especially the highly acclaimed Presidential Villa Rama) are really a slice of heaven, in the heart of Ubud.
Each of the pool villas is designed exquisitely to take your breath away, while some have beautifully placed secluded outdoor beds, others have state-of-the-art bathtubs overlooking the infinity pools!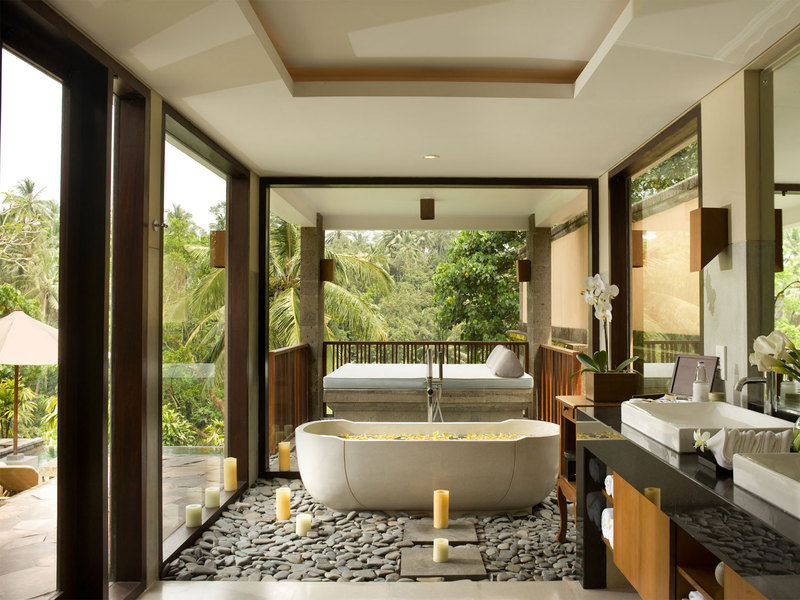 Things To Do Here:
If you are a self-explorer, there are within easy walking distance traditional villages with their own artistic styles of painting, wood carving, handicrafts, dance, and music. The staff can also arrange bikes for you.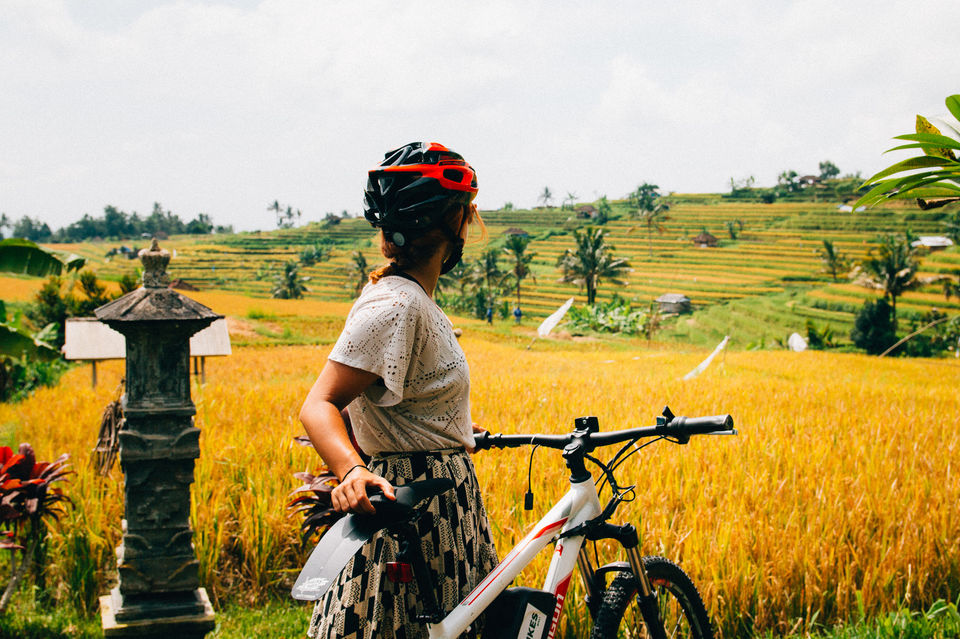 In case you want a diverse experience then you can engage in some of the activities that they offer like: Private luxury yacht cruise, village trekking or rice paddy walk, bicycle tours, Balinese dance lessons, authentic Balinese cooking classes, yoga/meditation sessions, rituals of purifying or cleansing, sauna and spa sessions.
Food:
Food just like lodging also comes specially-crafted with unique dining experiences. You can choose one from - the romantic flower bath dinner, a six-course forest dining on the top of a tree deck, in-villa terrace barbecue, candle-light dinner in the middle of a tropical forest, or a floating breakfast in your private infinity pool, or just try all!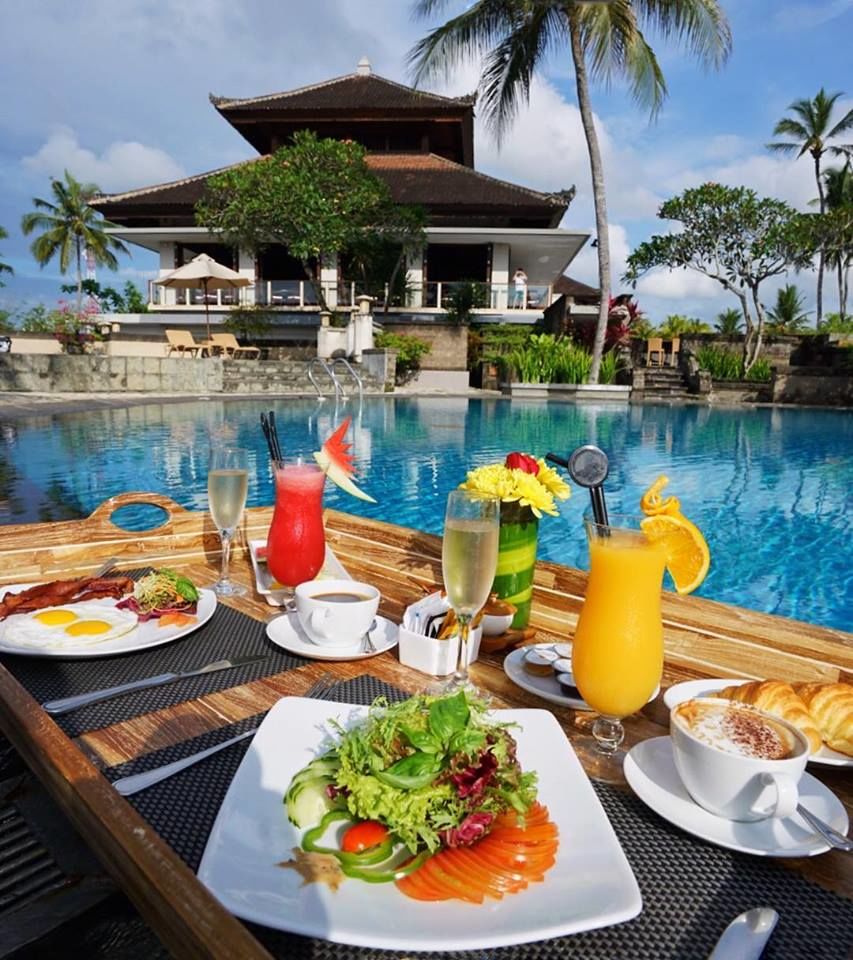 They have three acclaimed in-house eateries – Awana pool and lounge, Aira Cafe, Petulu restaurant and Alun Alun that serve Asian and western cuisines mainly.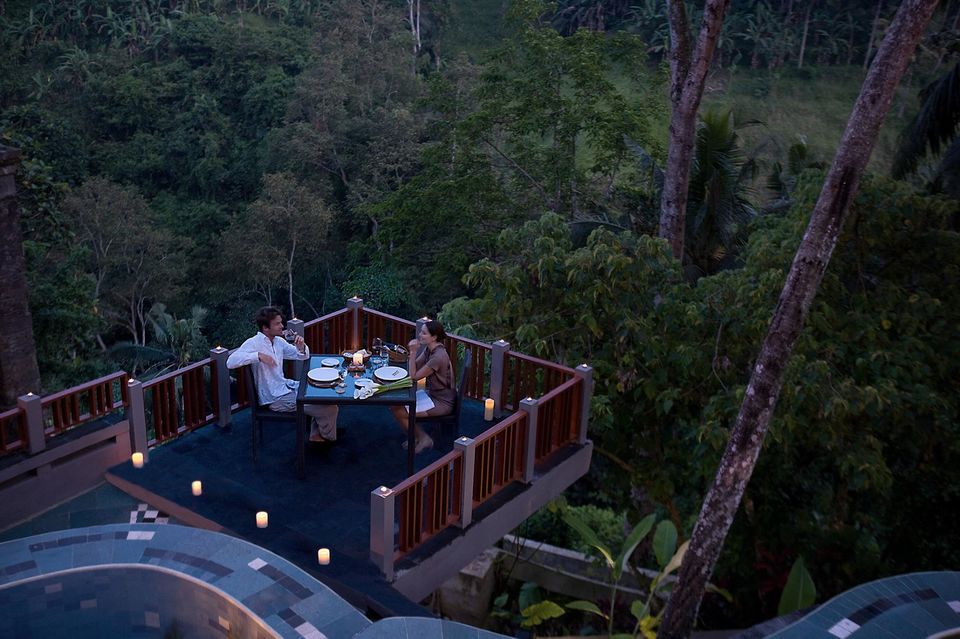 Ideal For:
Couples, a group of friends and anyone who loves to unwind and bask in the lap of luxury surrounded by all possible kinds of infinity pools and picturesque landscapes.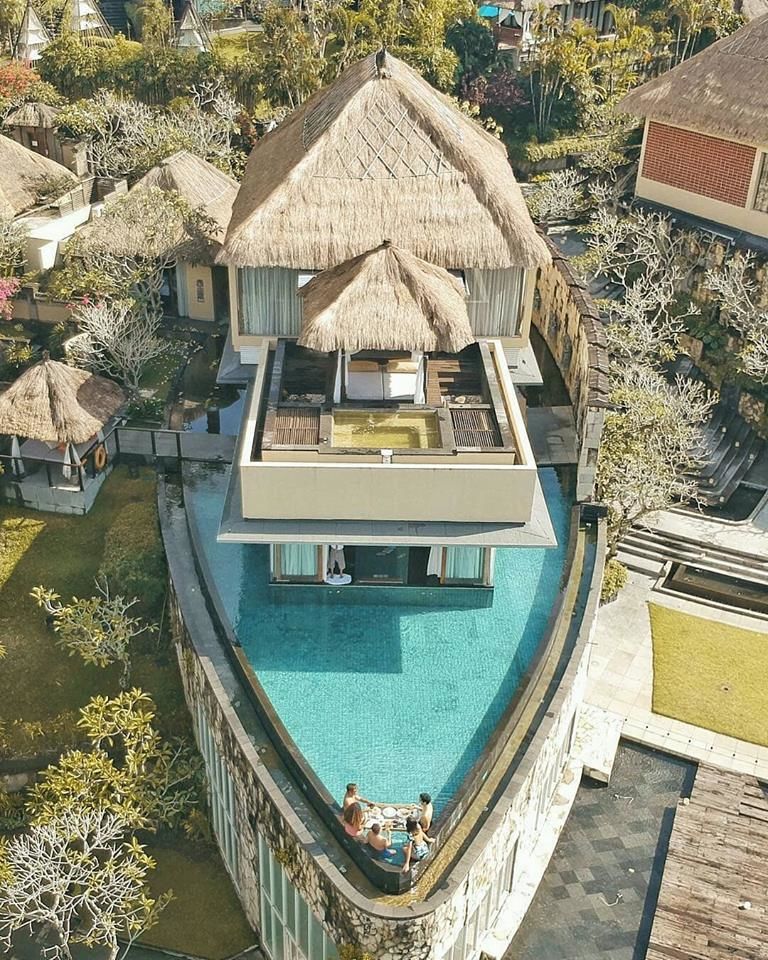 Cost:
The per night price for the Ubud Chalet is approximately 17,000 INR for a night and the pool villa is around 30,000 INR. A scrumptious breakfast and morning yoga sessions are included in this price.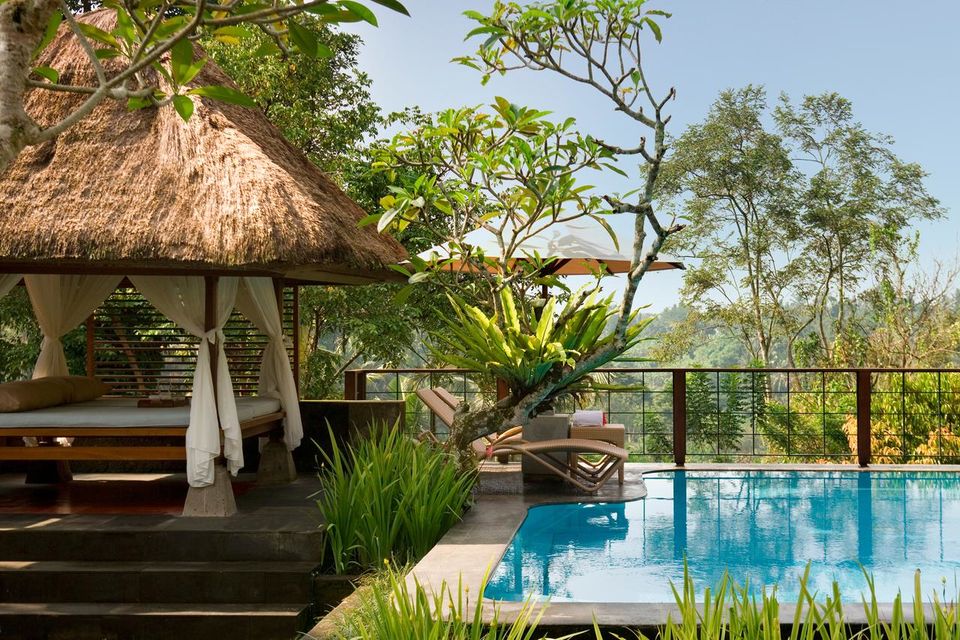 How To Get There:
Kamandalu Ubud is a 10-minute drive from Ubud's town center. It is a 1-hour drive from Ngurah Rai International Airport. Airport pick-ups and luxury limousine services can be arranged by the resort upon request.
All images by Kamandalu Ubud Resort and here.