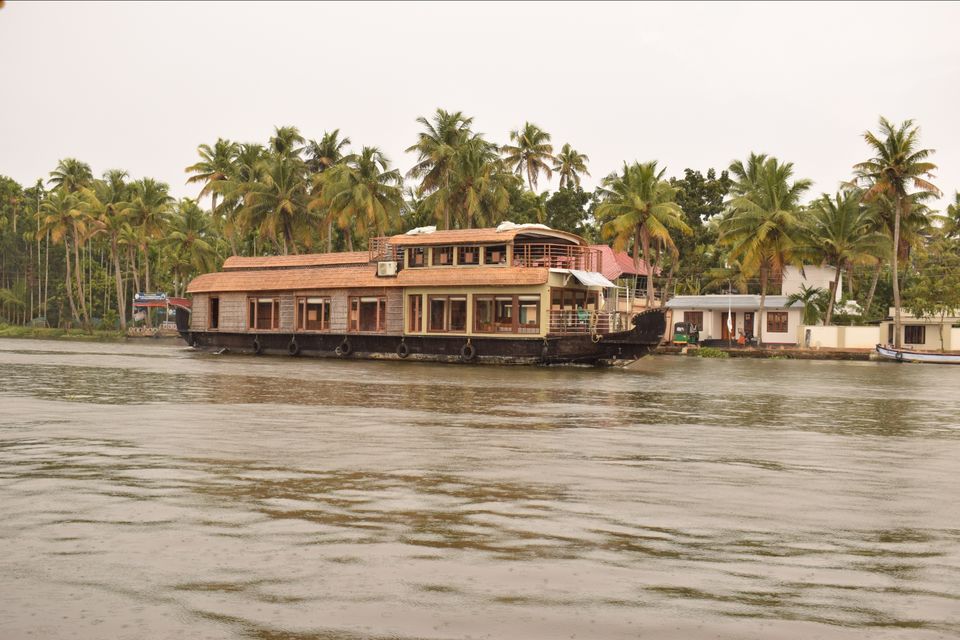 Honeymooning.....
Oh yeah, its a trip that is unique in every sense...
You might have travelled the world a hundred times but its the journey when u begin to leap towards a new journey of your life. I personally feel that there is no first or second in honeymoon, its just one.
Well if u are not planning to fly abroad trust me Kerala is in every sense God's Own Country and lucky us, we chose to spend 6 wonderful days there.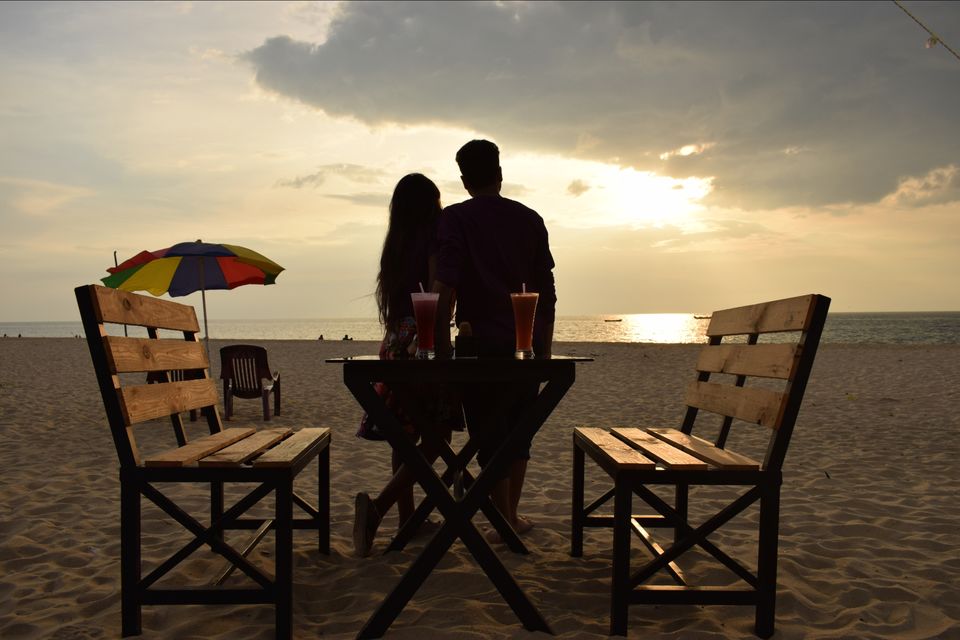 We took a late night flight from New Delhi to Kochi (Ernakulam), and yes be quick to plan you travel early as there are only few direct flights from New Delhi to Kochi, We too had to take a connecting flight. Well we reached Ernakulam Int Airport at 6:00 in the morning and our chauffeur was already waiting for us outside. Yes Most important, if you want to commute hassel free between the destinations, do book a cab for complete trip. One of my mates have shared with me the number of my chauffeur so I booked with him directly otherwise you can book online through a number of websites. I booked Ciaz for the same money that would get you a swift if booking online. Well, we left from Kochi airport and it took us hardly a lil more than 3 hours to reach Munnar. Being the first day of Honeymoon, I had planned a special stay. We stayed in Honeymoon Pool Villa at Ragamaya Resort. This resort is around 35 km from Munnar city center yet it is worth staying there. I must say anyone visiting Munnar must pay a day's stay there. The magnificent and spectacular view of the Ponmudi lake refreshes your soul to the fullest. Though the resort itself is quite beautiful with all amenities and hospitality is excellent but the best part is the location of the property. Weather you choose to stay in a room or in any Villa, you can at any time look out of the window and the beauty of Ponmudi lake will mesmerise you. That whole day we enjoyed in the resort and spent a fun time in our temperature controlled, 24 hrs running private pool. Night was a bit more calm than you would want or expect but you would love it.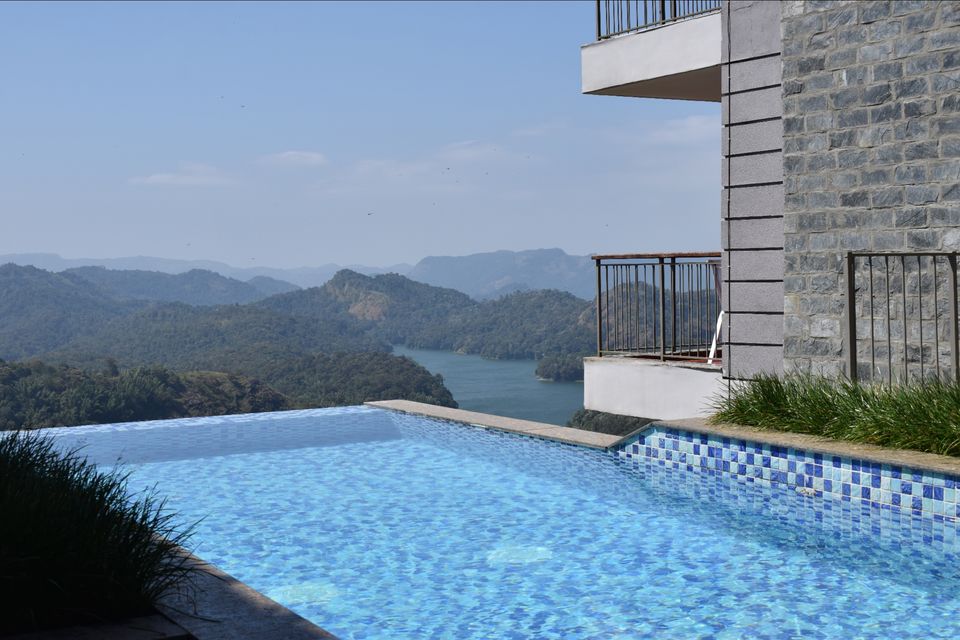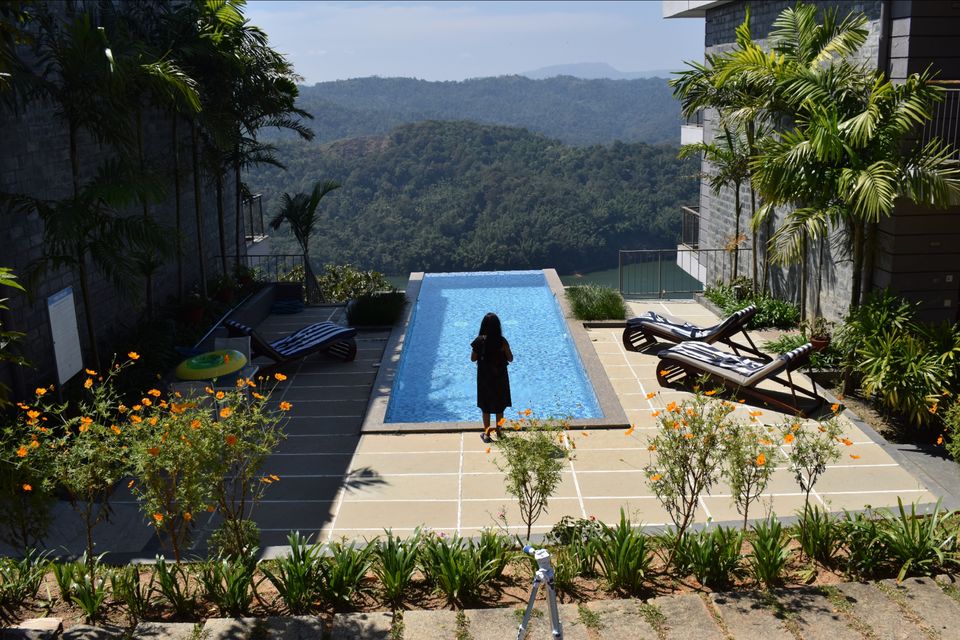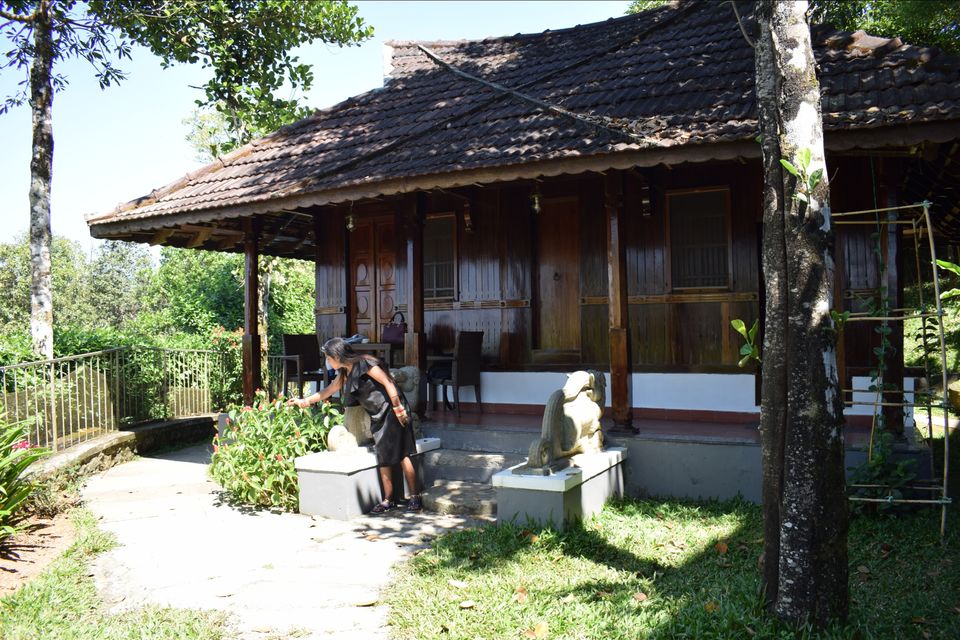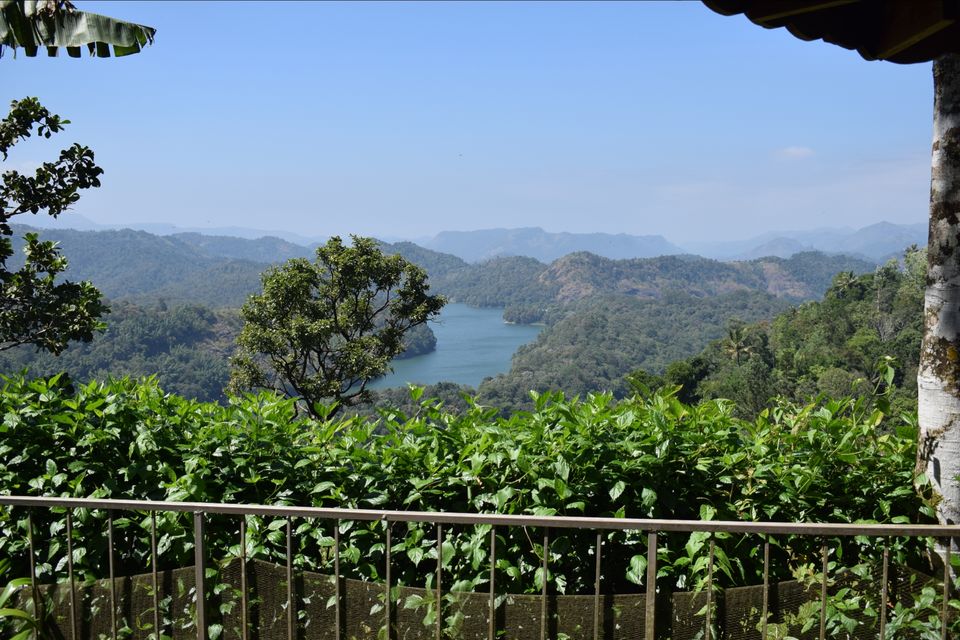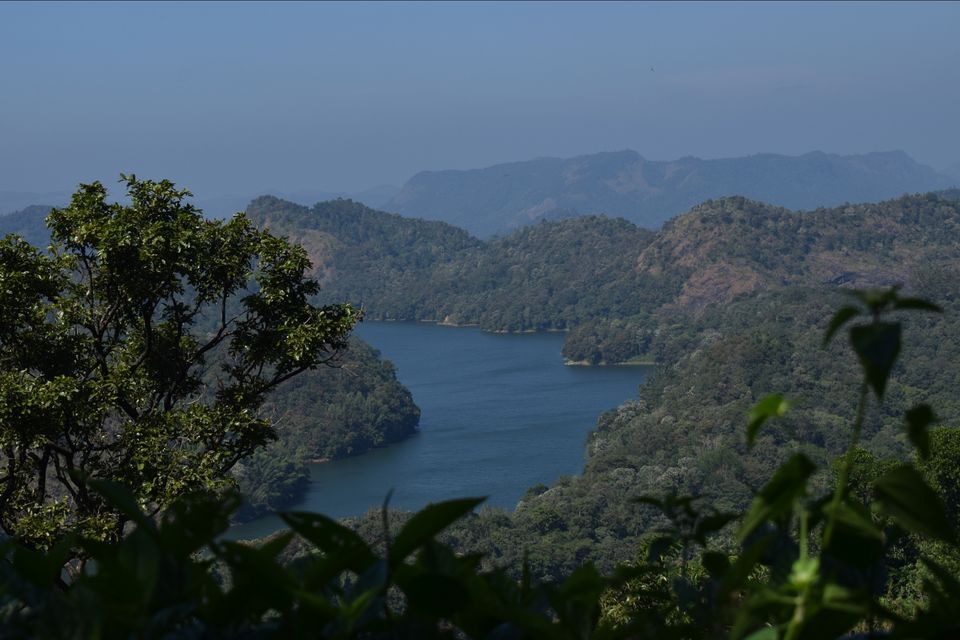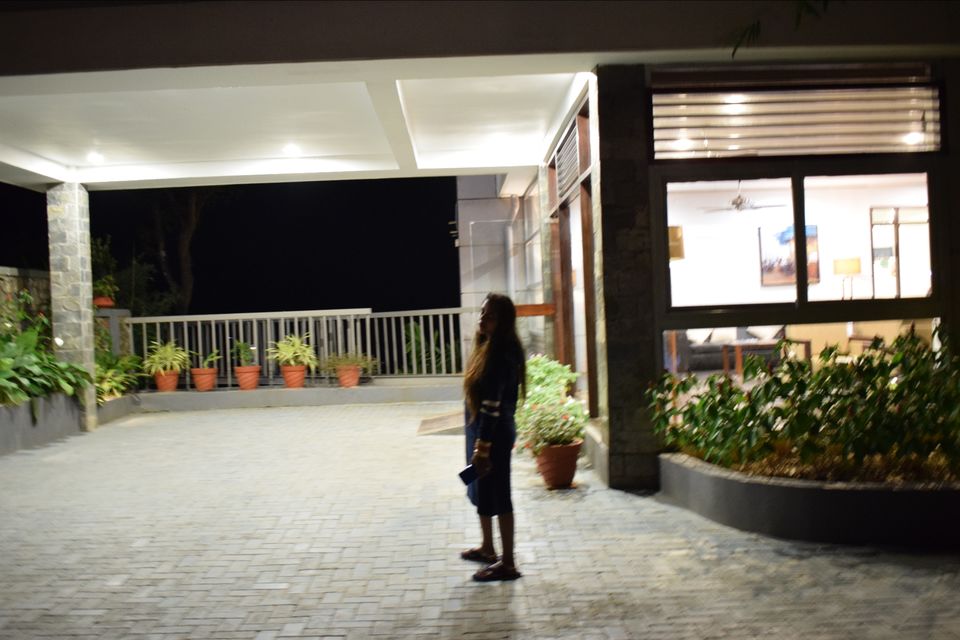 It was time to say goodbye to the gorgeous property and we moved for sight seeing in Munnar. Views of the tea gardens out there were exuberating and spectacular and road side Maggi added a different taste to them.
We then headed to Mattupattey dam, a place beautifully developed into a tourist attraction.
Best thing to do- Steamer Boating. Roaring and bouncing on the lake with elegant view of mountains on all side will leave you mesmerised. But be sure to wear life jacket and yes its gonna be adventurous, so be prepared.
Next we went high up the hill to Top Station- highest point in the area. If weather is clear you can have a look at rice mills down there. There is still more to see in Munnar but we closed for the day and went to Hotel stay.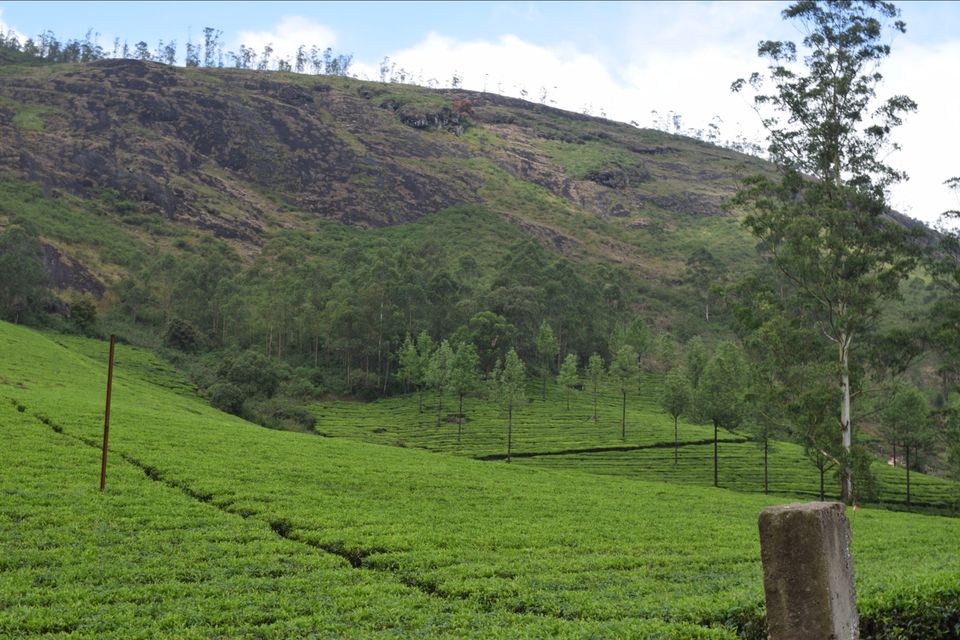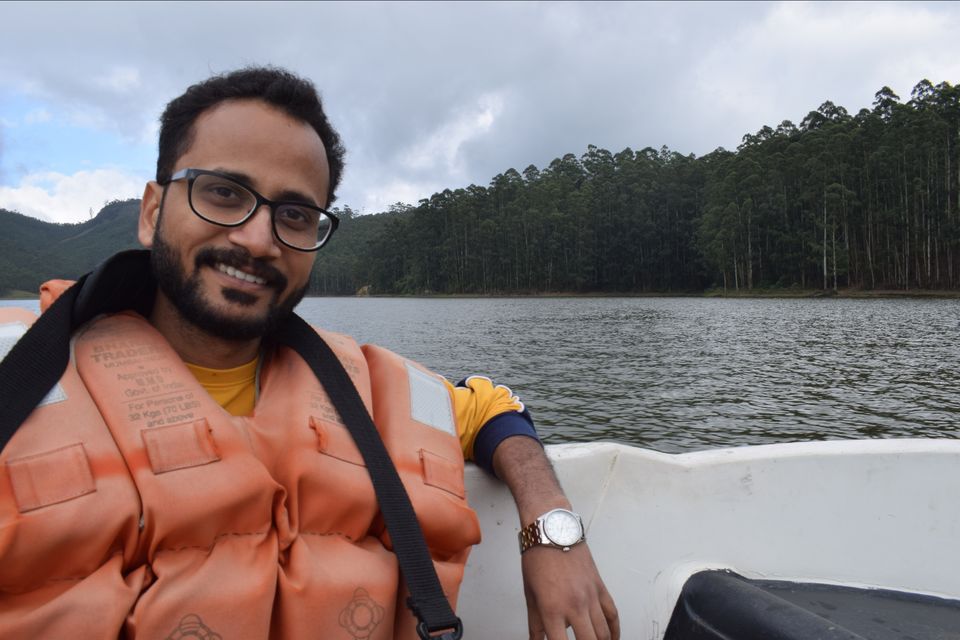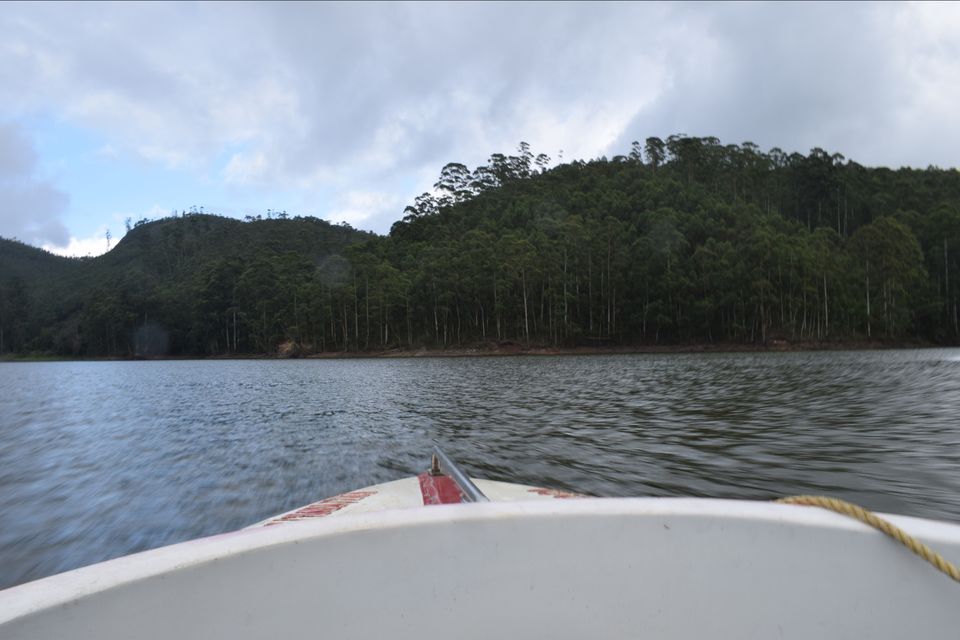 In the morning we checked out and went for the last sight in Munnar- Karnandevan Tea Museum. A museum on honeymoon may sound unromantic but when its tea- its not. "Chai to ishq hai". From history of Munnar to manufacturing of tea, you will get pretty good insights there. From Tea Museum we headed straight away to Thekkady, our next destination. It was around 3 and a half hrs drive from Munnar to Thekkady. We reached there by evening and booked two seats for Kalaripayattu (Kerala's martial art) show where artists performed some really good acts. Then we called it a day and moved to our comfy stay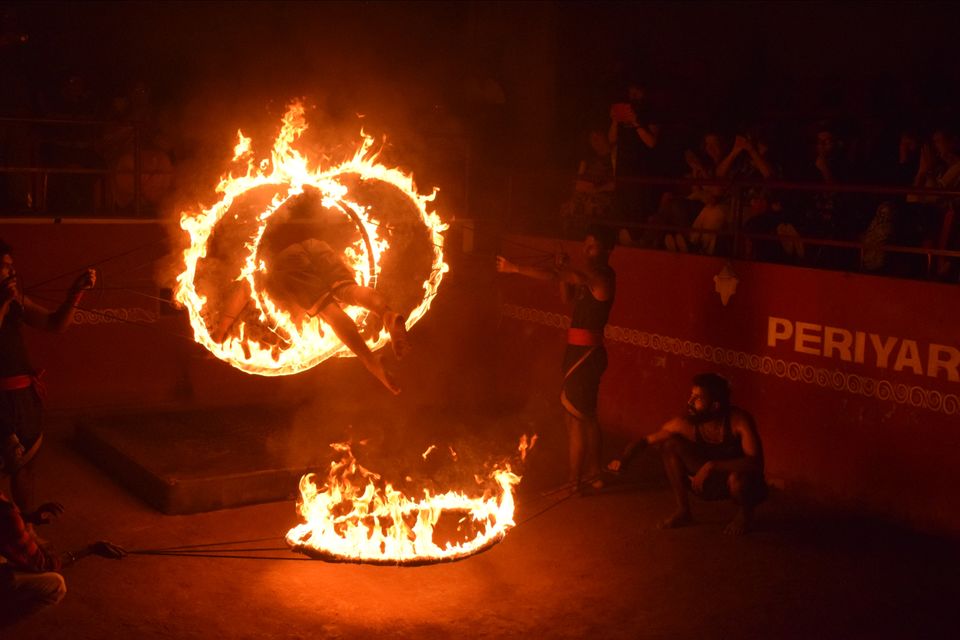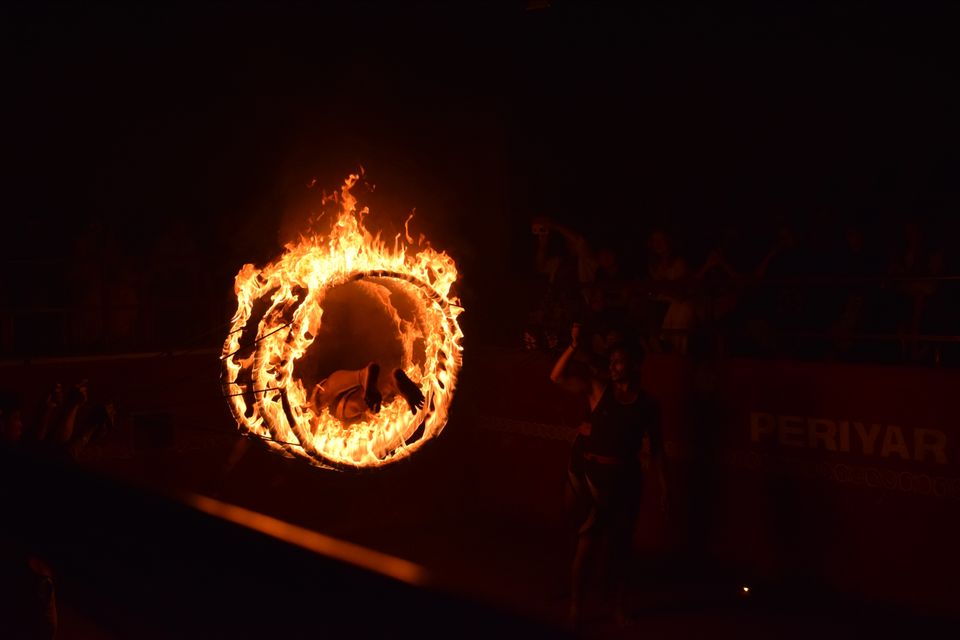 We missed boat safari in periyar national park as we had not pre-booked the tickets.
Well with early morning checkout and after a short visit to the spice garden we booked a jeep safari and that was worth doing. They take over the rugged terrain in a four-wheel drive. View points there give majestic panoramic views of mountain ranges. But yes don't expect any view of wildlife. All that you will spend, some 2500 bucks, is for landscape views and jeep ride in the hills but it will fill your soul with beautiful landscapes.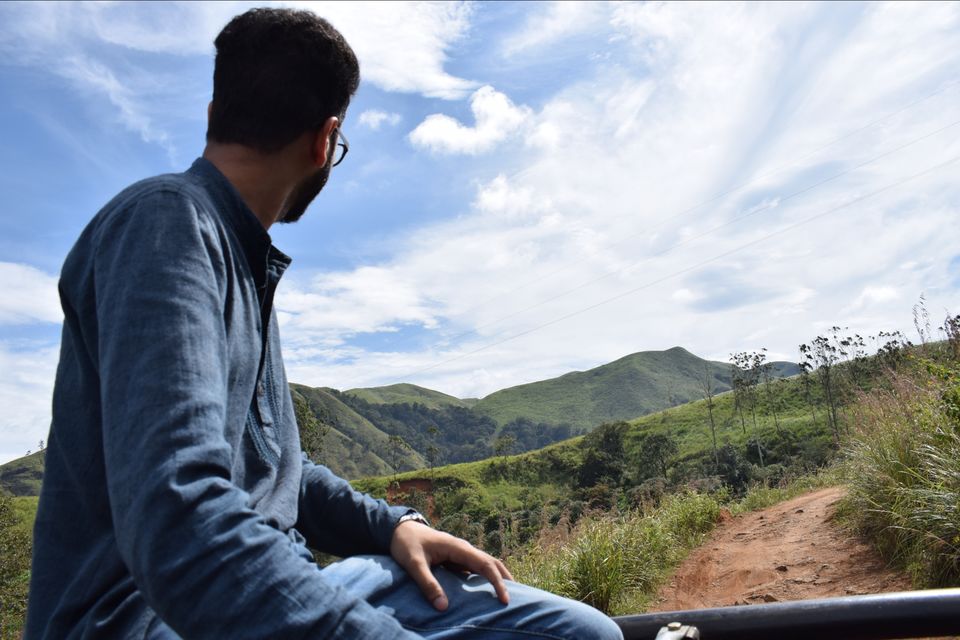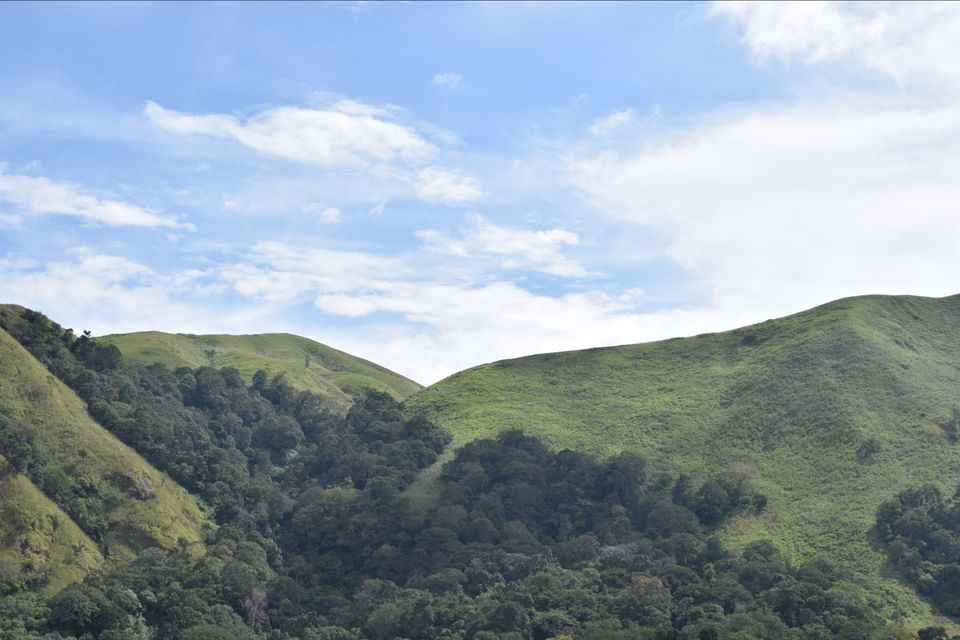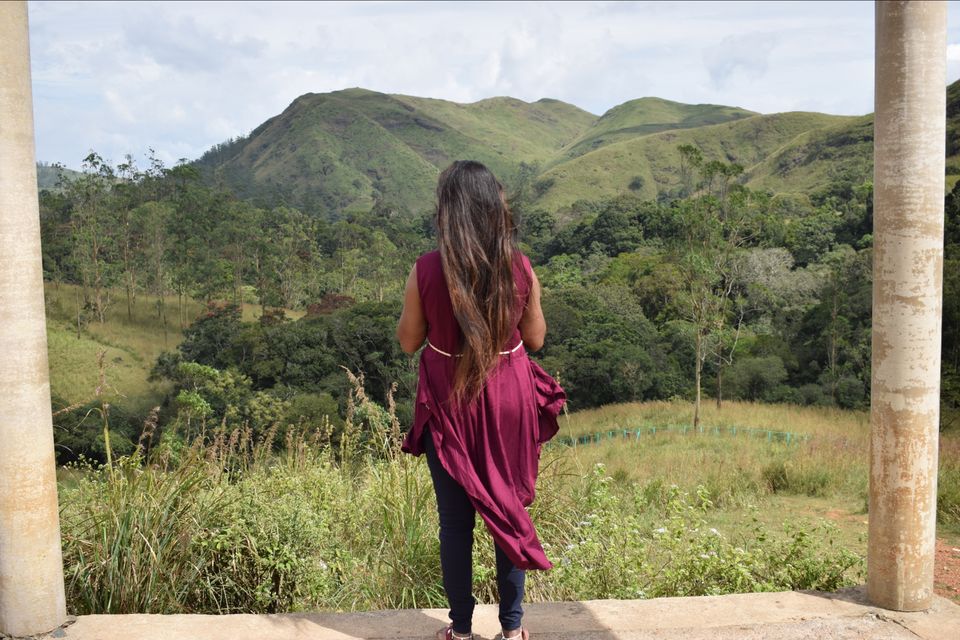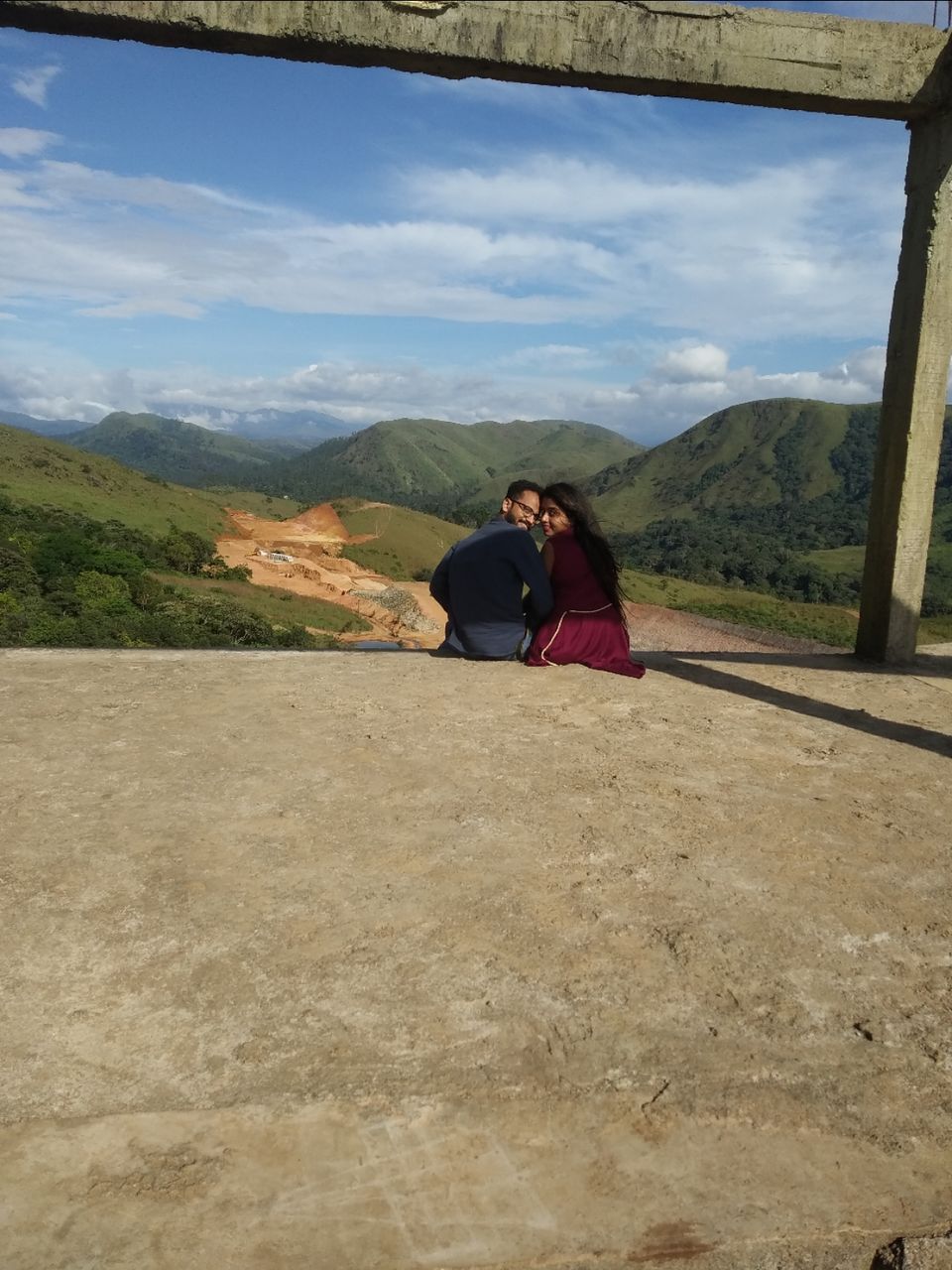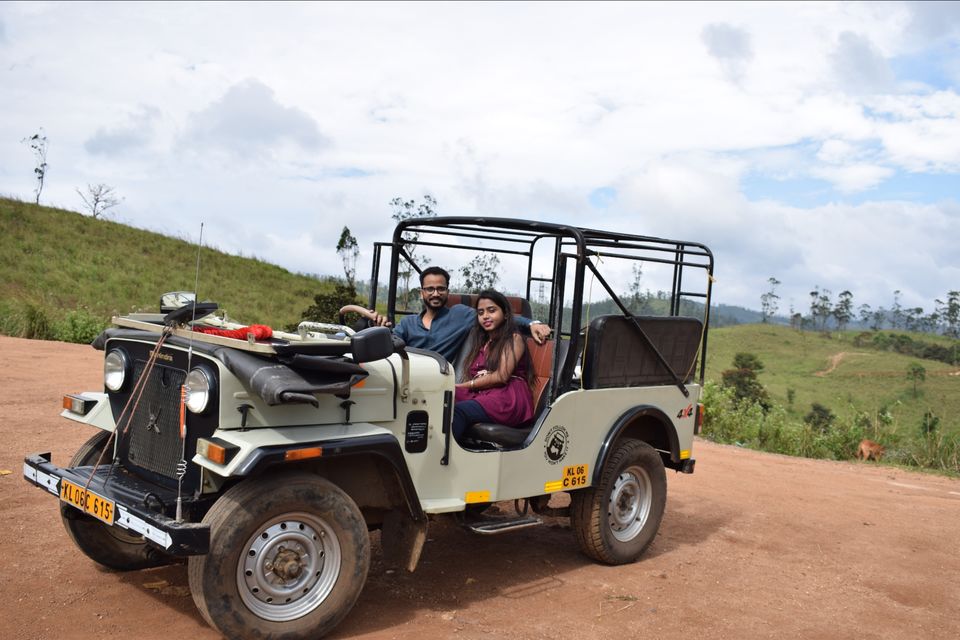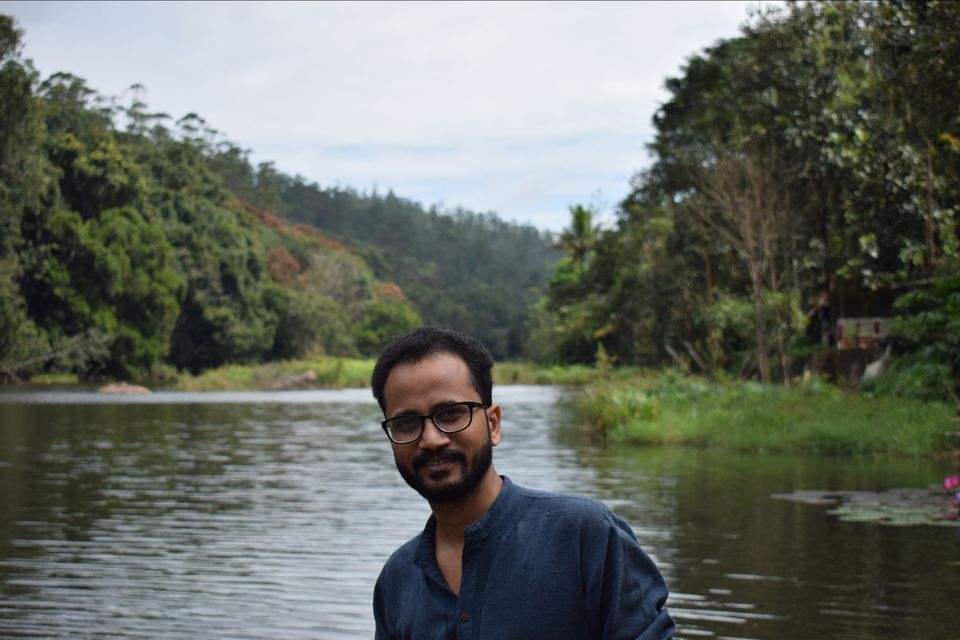 After jeep safari we headed to Alappuzha and it was around 4 hrs drive including a lunch break. We then straight away checked in our Hotel and called it a day.
And the day has come to witness the breathetaking beauty of Kerala backwaters. We booked a Shikara Boat (All of it for us), and our chauffeur helped us with a nice bargain. We booked it for INR 2500 while other couples had paid as much as 3500 for similar boats. Well we were all set to enjoy our 3 hours ride. Light showers had even enhanced the beauty & joy of that mesmerising ride. On the midway we enjoyed typical south Indian meal on banana leaf at a small restraunt. When the ride was about to complete, we were even more excited as after that we were about to head straight to Marari Beach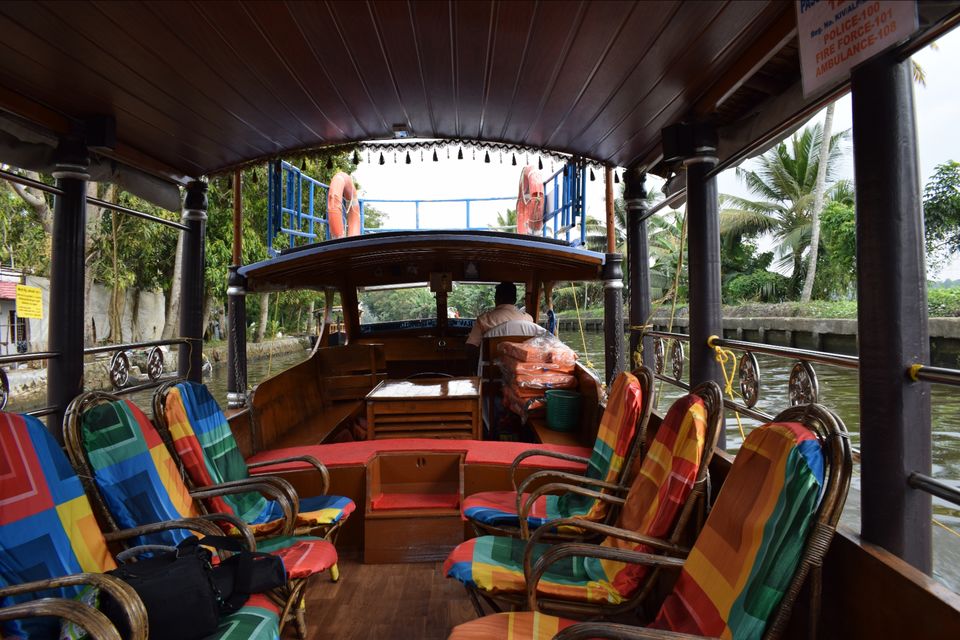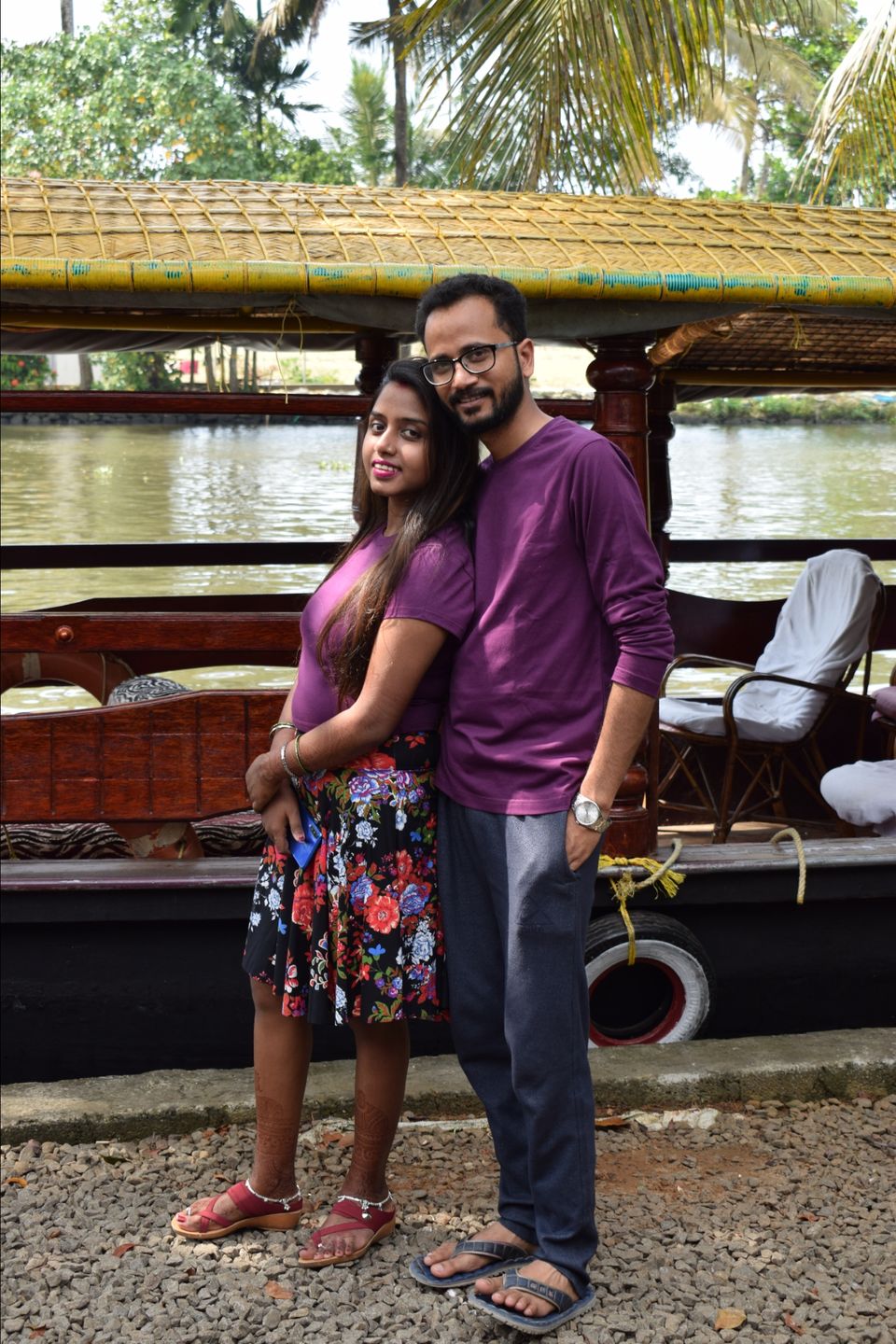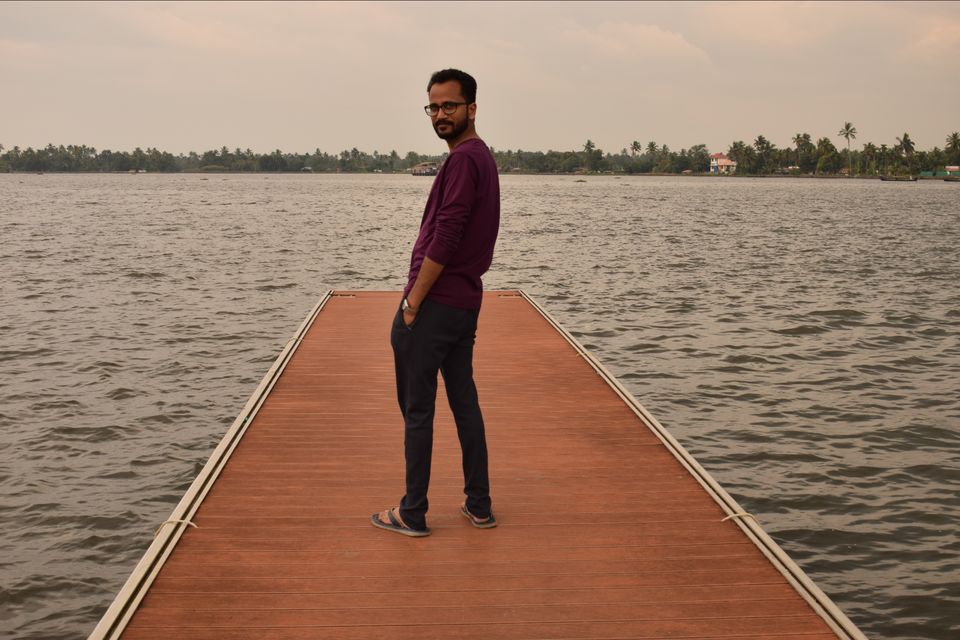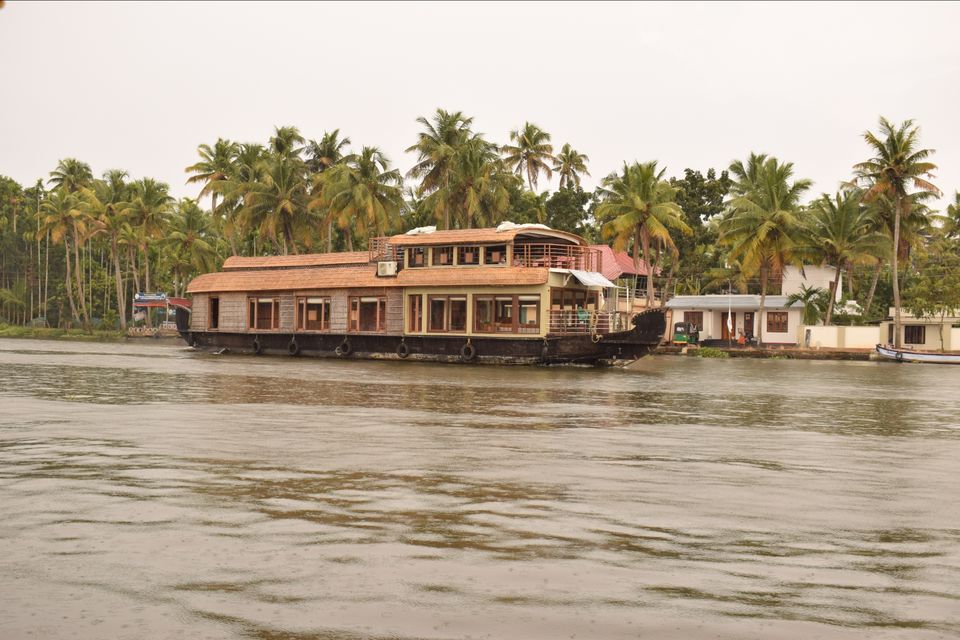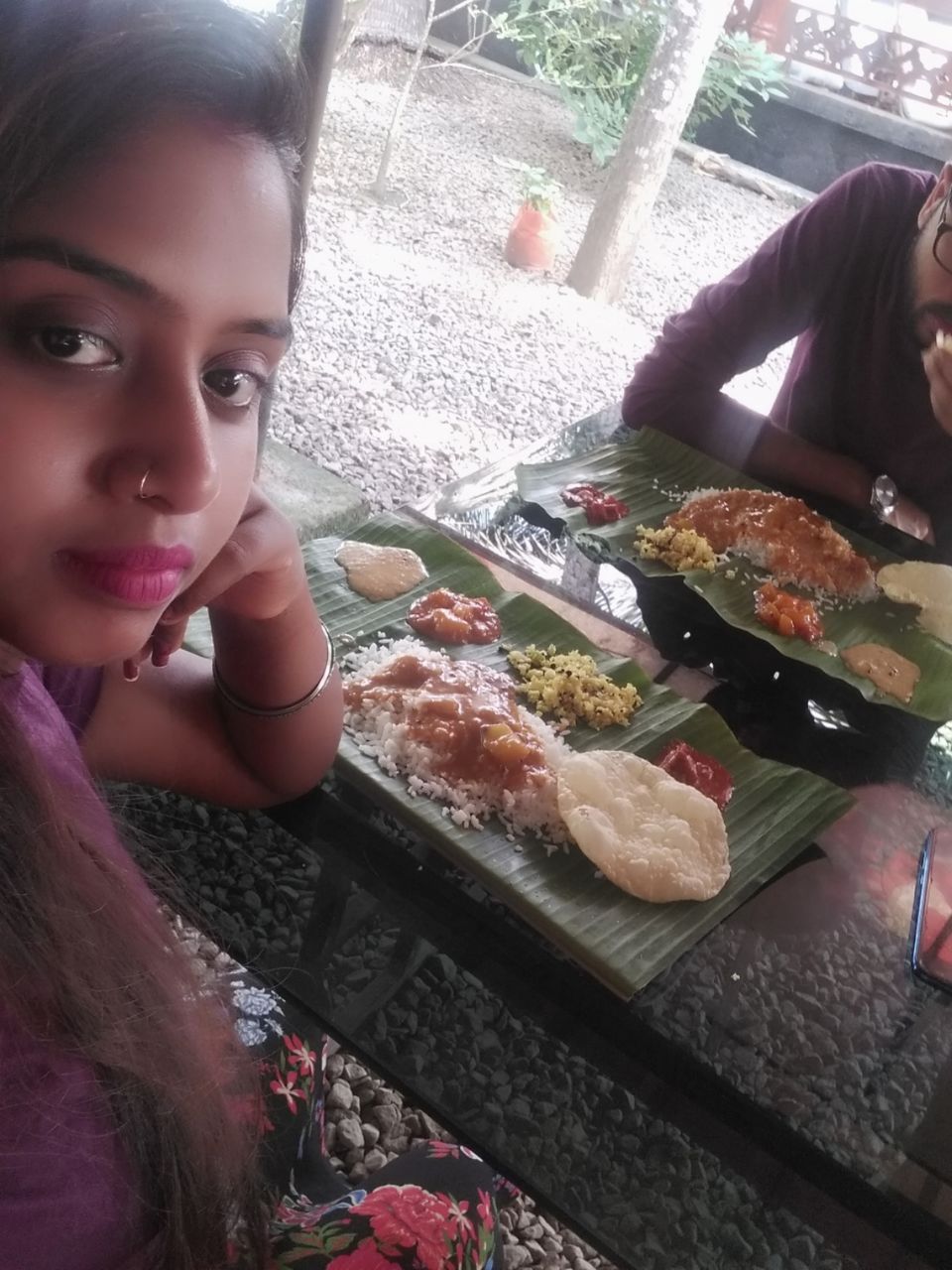 Now after the backwaters it was time to see the sea. You pass through a serene road with trees on both the sides like they are welcoming you into the woods and then the breathetaking sight of the Arabian sea. Two or three small cafes were serving mouth-watering drinks with music and coconut trees along the beach were making sight exuberant.
However our chauffuer suggested us not to stay late after sunset. Well the whole day was amidst water and it was more than a perfect round the clock.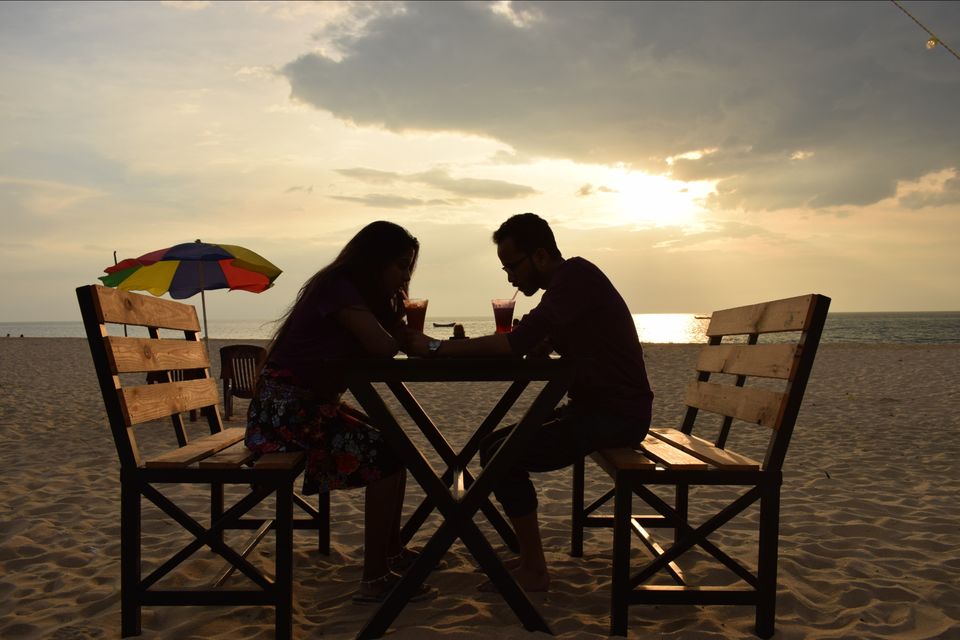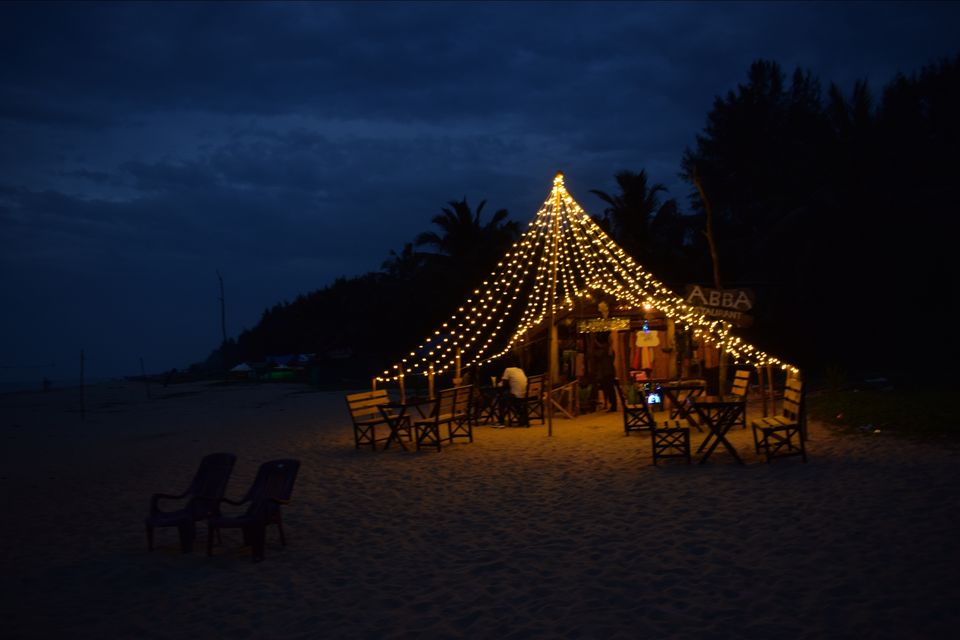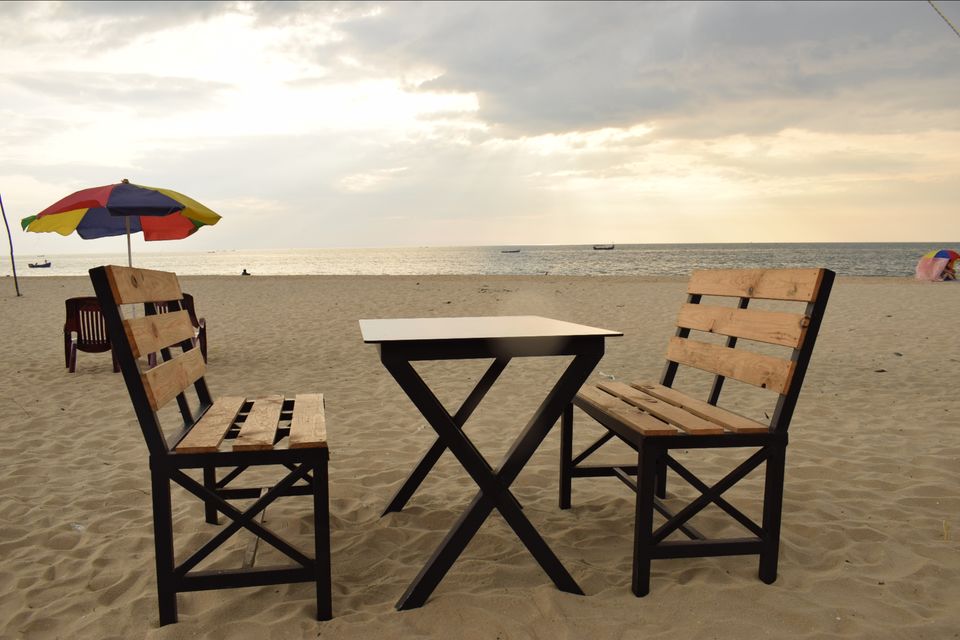 The best thing about Kochi was St George Church. Magnificient structure with 3D sculptors on the wall and Almighty Jesus amongst the Gold all amidst immense peace was making the place powerhouse of positive vibes and contentment. Other than that we had lunch at all famous Lulu mall. There is much more to see in ernakulum including Fort Kochi and beaches which we had to unfortunately skip.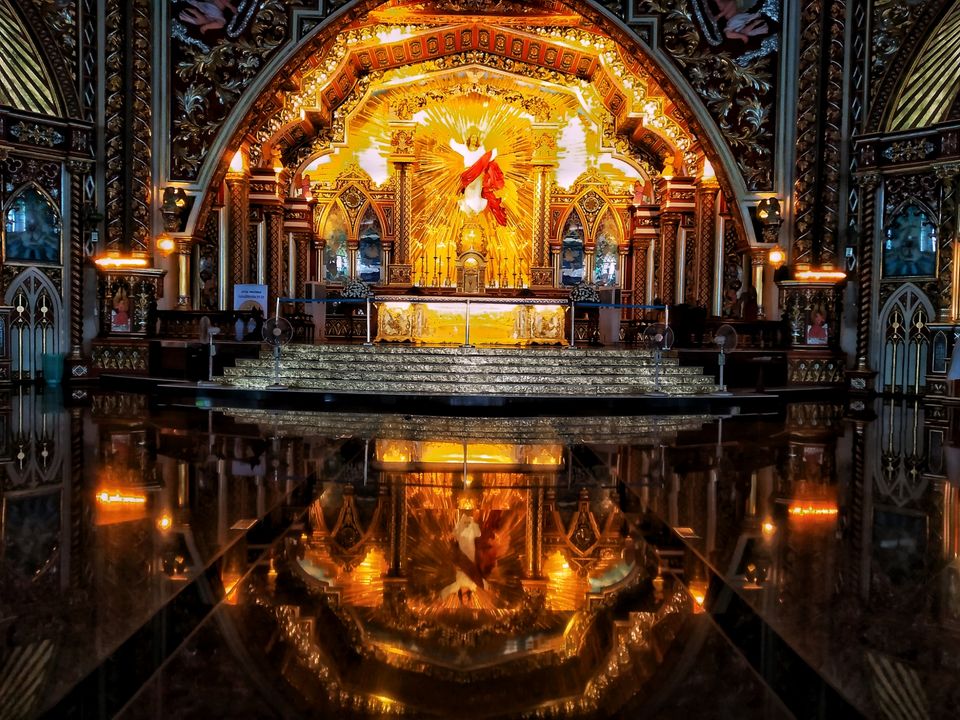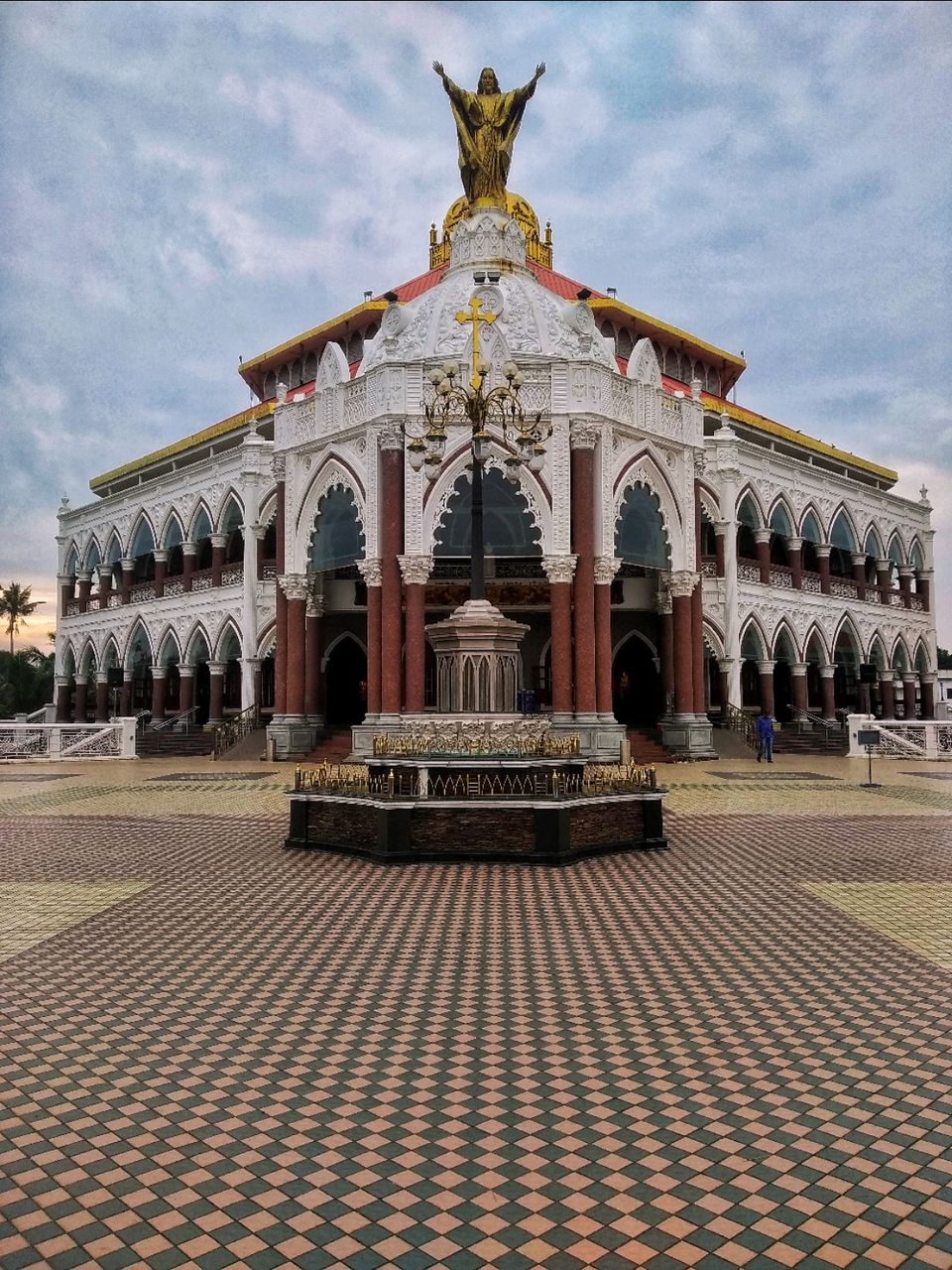 And with one early morning flight to Delhi, trip was about to end. But even at the goodbye Kochi airport itself rendered us mesmerised with some beautiful visuals. Check these pics and yes plan a week for God's Own Country, its worth.
Any questions in comments are welcome. Happy to help plan your trip.