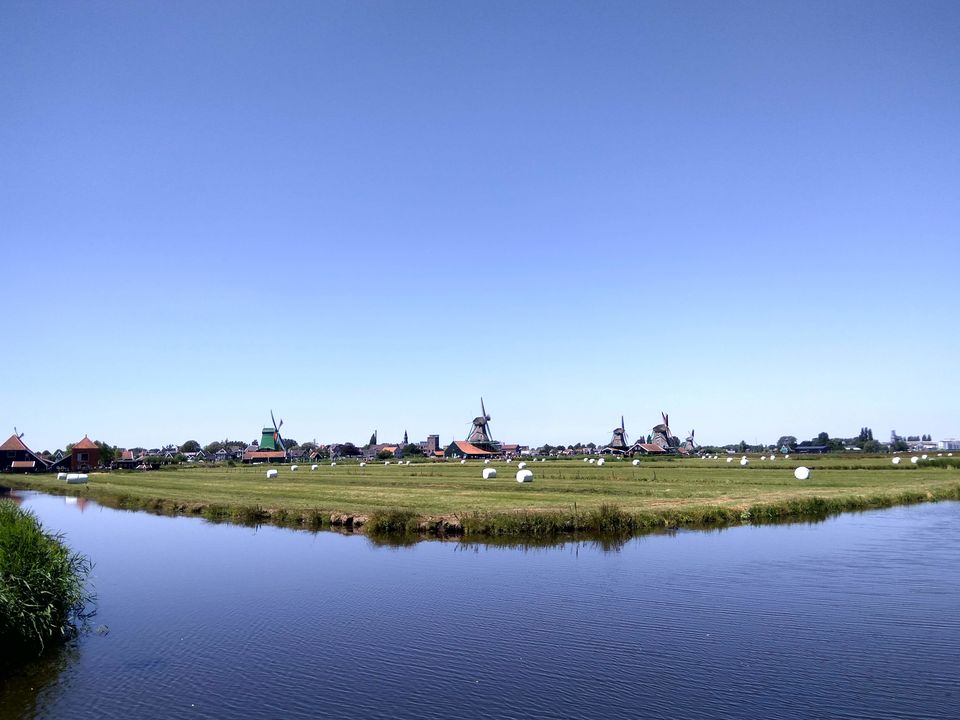 Spinning off from my post on Enriching Europe, this is part 1 of a 3-part blog series giving detailed information that you will find useful while planning for a trip to Amsterdam.

What?! Are you taking a child to Amsterdam? Have you thought this through?

These were some questions that were flung at me when I told friends and family about my desire to embark on that dream Europe trip. Why Amsterdam, you ask? My boy loves machines and a windmill has always made him swoon! Typical, of course. When he said he wanted to get up close to see how one worked, Amsterdam was what sprung to my mind.

Yes, it is possible to avoid the coffeeshops and prostitution districts with a kid in tow. Would I have visited these areas if a kid had not been in tow? Definitely! Why not?
This day was dedicated to exploring the city center on foot. I used inputs from Rick Steves Amsterdam City Walk and GPS My City to create my own walk. I was determined to avoid the red light areas, you see! Some sights to keep your eyes out for:
- the National Monument obelisk and Royal Palace in Dam square
Day 1
We flew into Schiphol Airport via Etihad. There was a 2 hour stop over at Abu Dhabi during the onward journey.As you walk out of Schiphol Airport, purchase a ticket from the Service desk and take the elevator down to the basement. The train will deposit you in Central Station in less than 15 minutes!
Saturday is a day for shopping! We walked through three open air markets - Albert Cuyp, Noordermarkt and Westermarkt. I found Albert Cuyp to be well stocked and versatile. We tasted the Dutch delicacy - stroopwaffles! We explored the museum quarter and spent some time in Vondelpark. We did not visit any museums, though. To be honest, I found the 'I Amsterdam' sign to be over-hyped! The architecture of the Rijksmuseum was simply wow!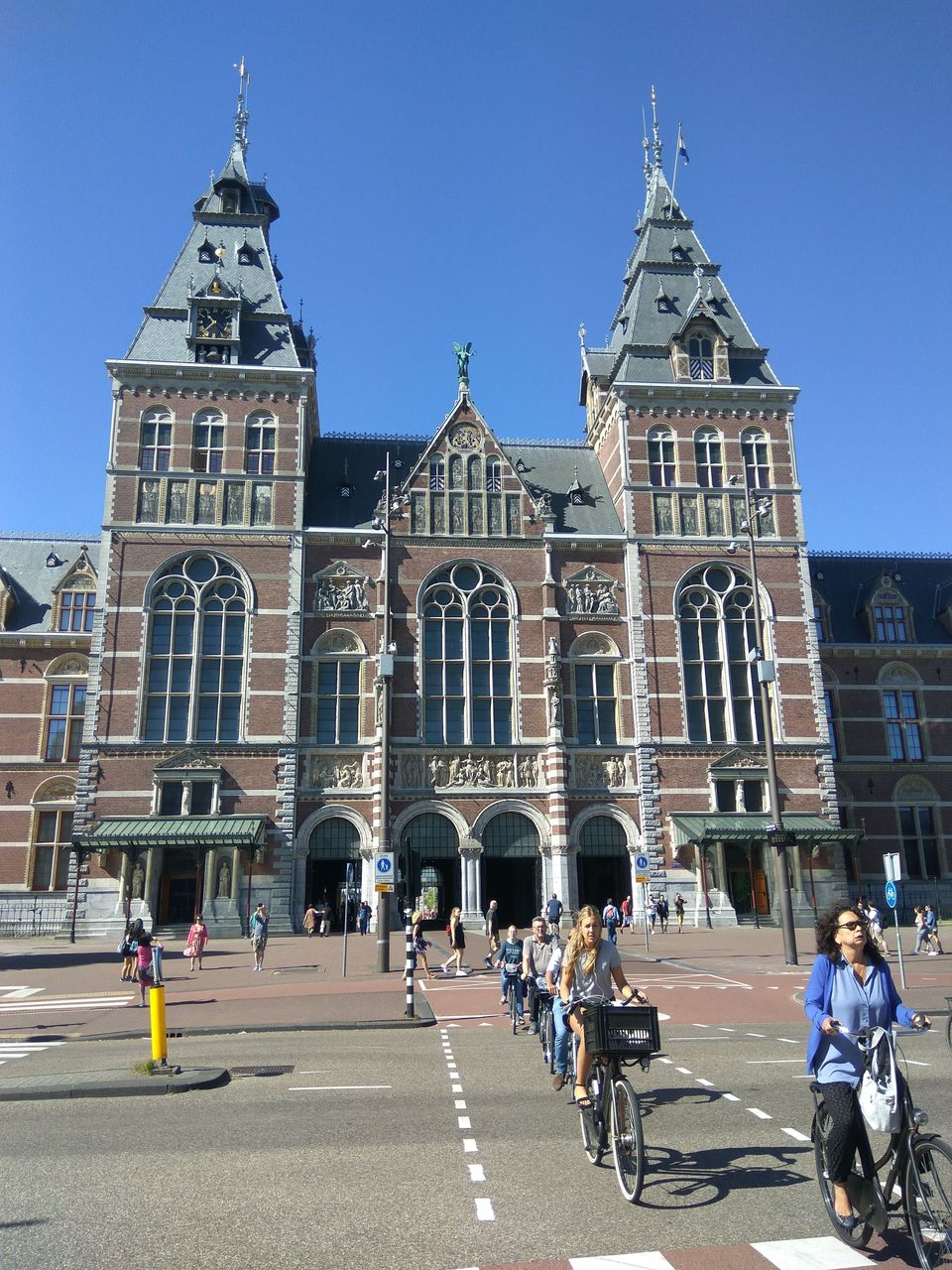 Here on, we explored the Jordaan area - the audio guide is available here. Blindly follow it and you will be left feeling amazed!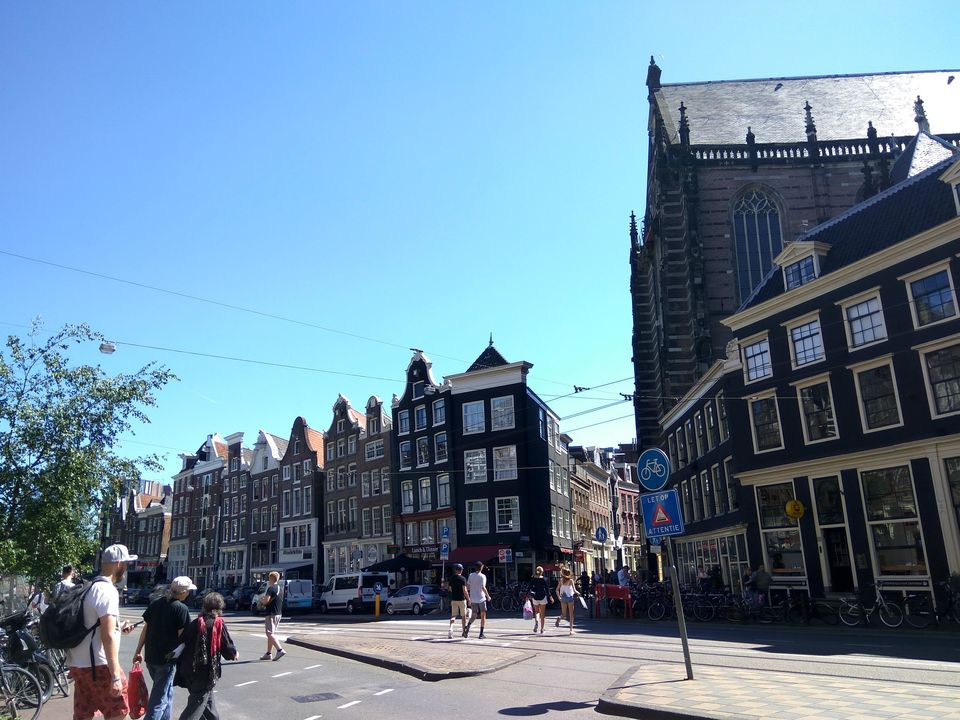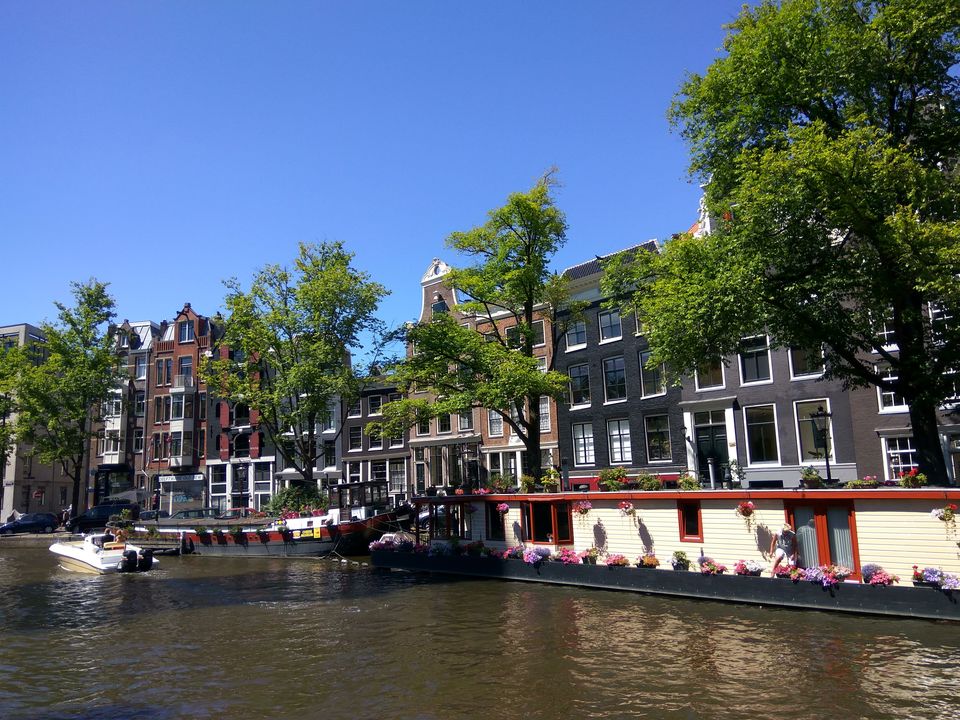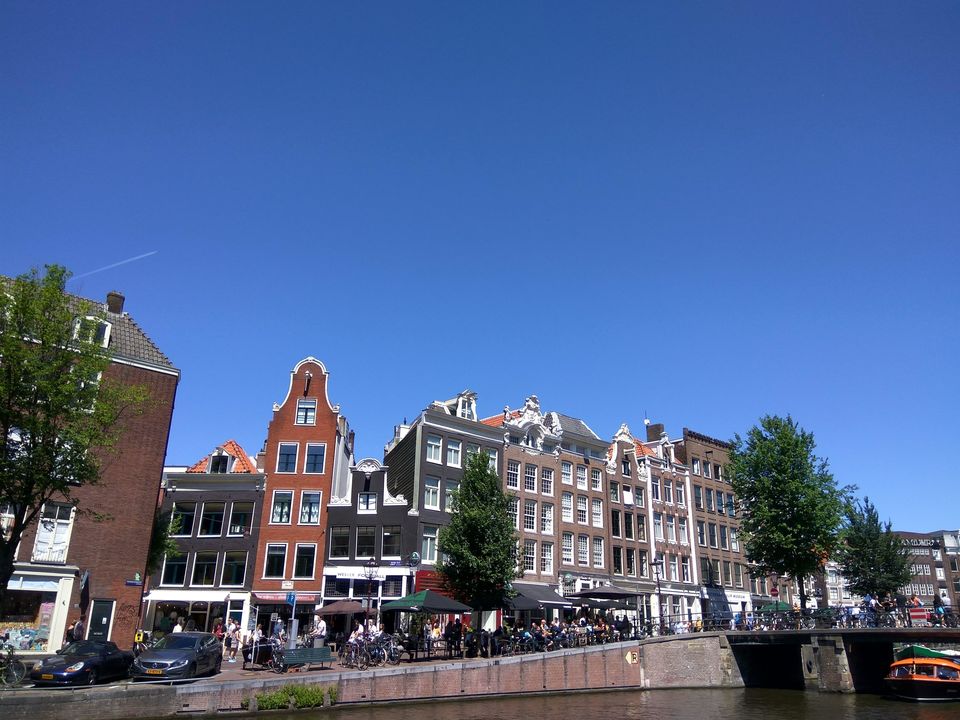 We used local transport (trams, buses and metro trains) extensively and bought disposable travel cards from GVB. Most economical and quick way to get around the city, just after bicycles!
I prefer Airbnb to hotels any day, but had a bad experience with two hosts cancelling my booking when my travel date was just around the corner! Was forced to book with The Student Hotel instead.
The day we checked in to the hotel, we strolled along the Amstel river and were enthralled by the Nieuwe Amstelbrug draw bridge in action!
Gastronomy tip: Beter & Leuk and had dinner at De Pizzabakers.
Day 2
- pedestrian-only Kalverstraat which Surya (my son) rightly compared to our very own Commercial Street in Bangalore
- De Papegai Church and entrance to the Amsterdam City Museum (We mainly checked out the Netherlands coat of arms)
- Begijnhof - an enclosed courtyard of subsidized houses for women. After spotting the oldest wooden house in this courtyard, we visited the Reformed and Catholic churches located in the same courtyard.
- Passing through the corridor, we were deposited on Spui, a busy square and then located the Mint Tower.
- The flower market along Singel Canal - a treat to the eyes!! Among the tulip bulbs, I found this ;)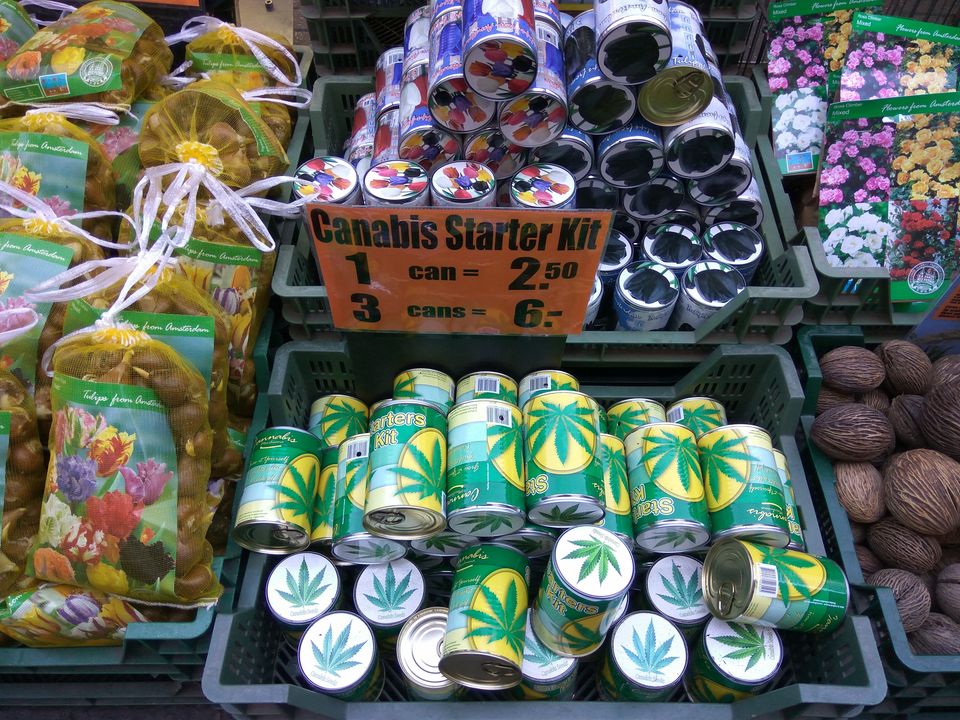 - The Golden Curve of the canal belt visible from Herengracht
- Westerkerk - The carillons of this church filled Anne Frank with hope and helped her remember that there was a world outside the secret annex. It is easy to spot this church at the corner of Prinsengracht. Just look up to see a colourful dome!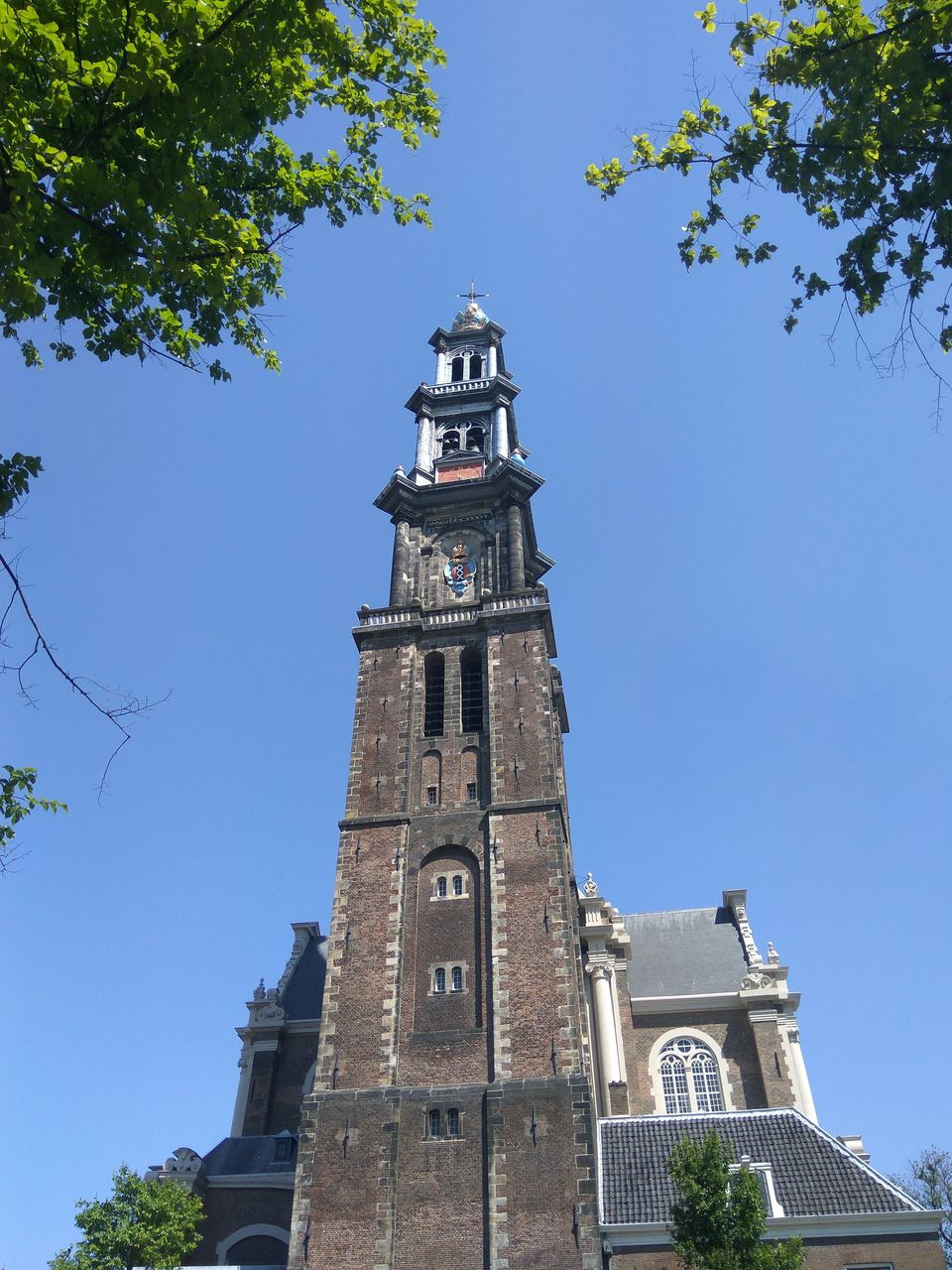 We reached the Anne Frank House in time for our museum visit. Tickets are only available online. No photography is allowed inside the museum and every guest is provided with an easy-to use and well-designed audio guide. During the tour, I came to realize that I take too many things for granted! Every act has a past and can affect the future of a person whose existence you might not be aware of!
Gastronomy tip: Pancakes and Waffles off Damrak, Van Stapele Cookies from Heisteeg, Indian Roti Room near Wibautstraat, Frites from a kiosk in the square in front of the Westerkerk.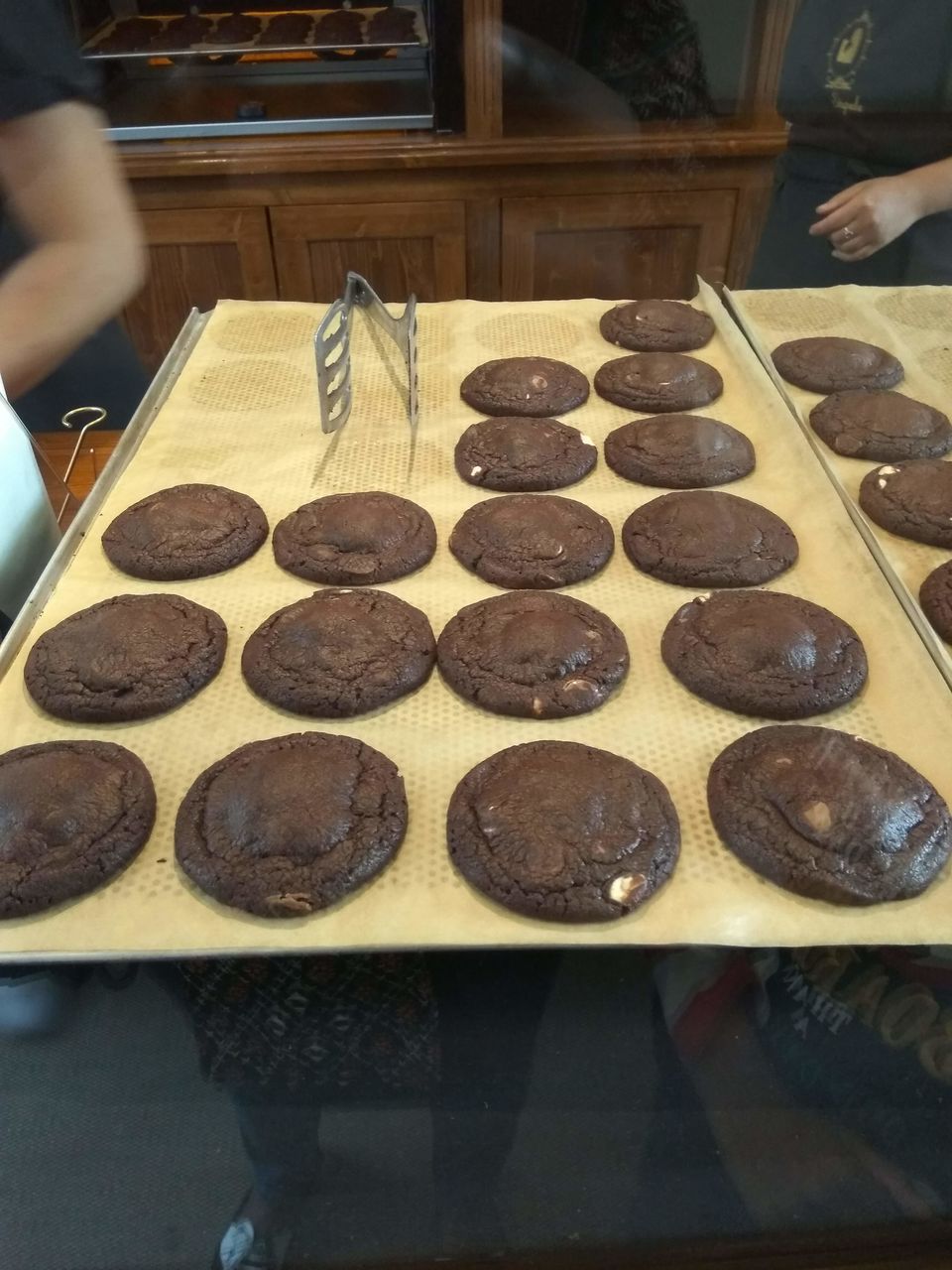 Day 3
An early start and a bus ride to Zaanse Schans left us in awe! Our first stop was the Clog Museum to watch a demonstration of the clog-making process!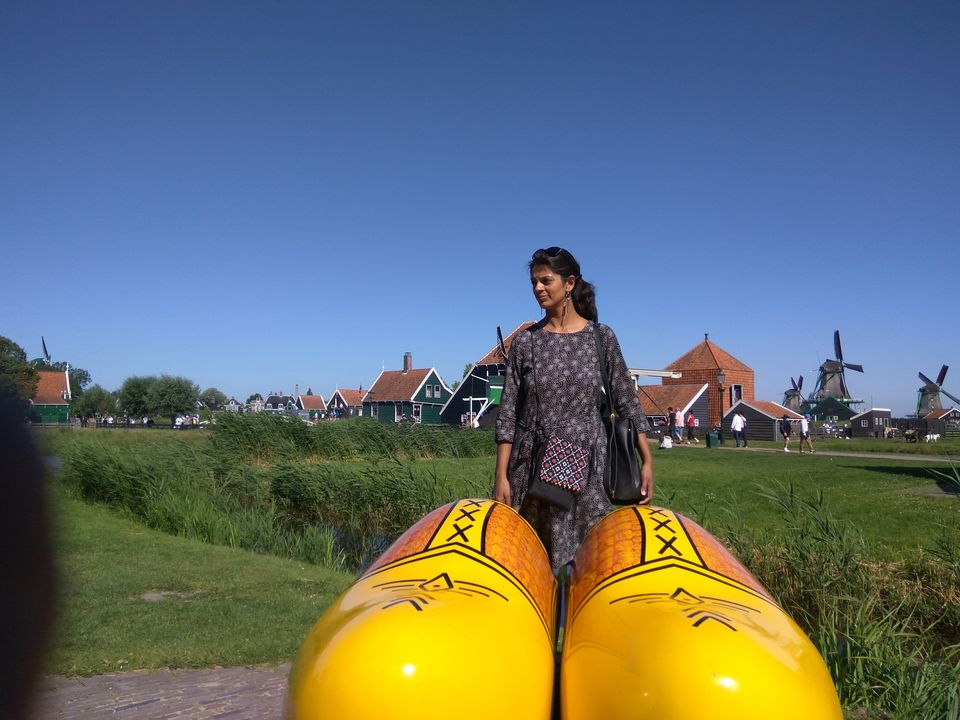 The next stop was the Cheese museum. I have now lost count of the number of cheeses I tasted. One stands out though - a lavender flavoured, purple coloured cheese! From here on, we entered wind mill that makes paint - the only one of its kind still in operation in the world! There are 8 windmills in operation and you can enter each one by paying a small entrance fee at each. Visiting one was sufficient for education and photo ops!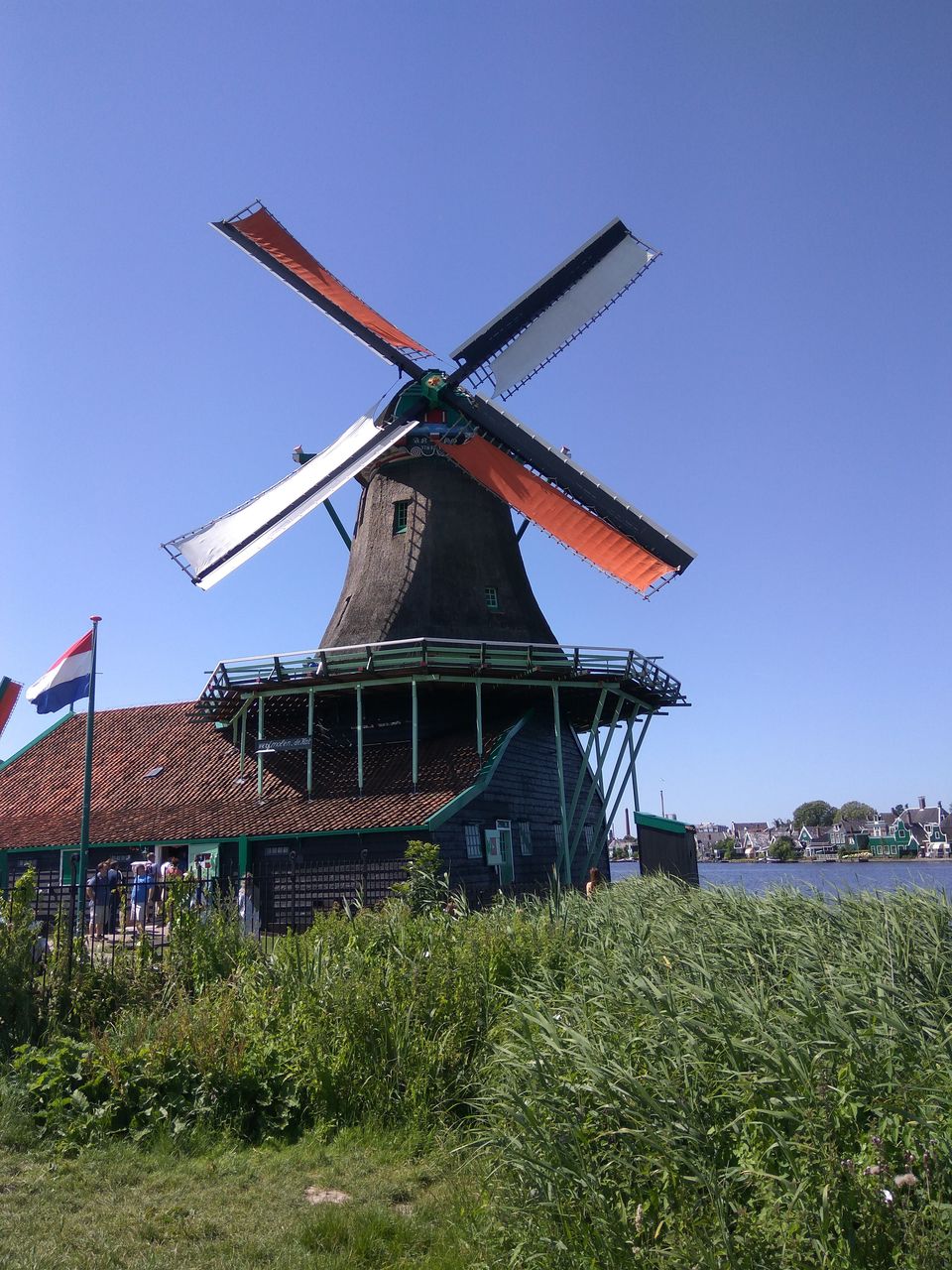 In between the 7th and 8th windmills, there is a ferry ride for 1 euro that will take you across the Zaan river and drop you off to the village on the opposite bank.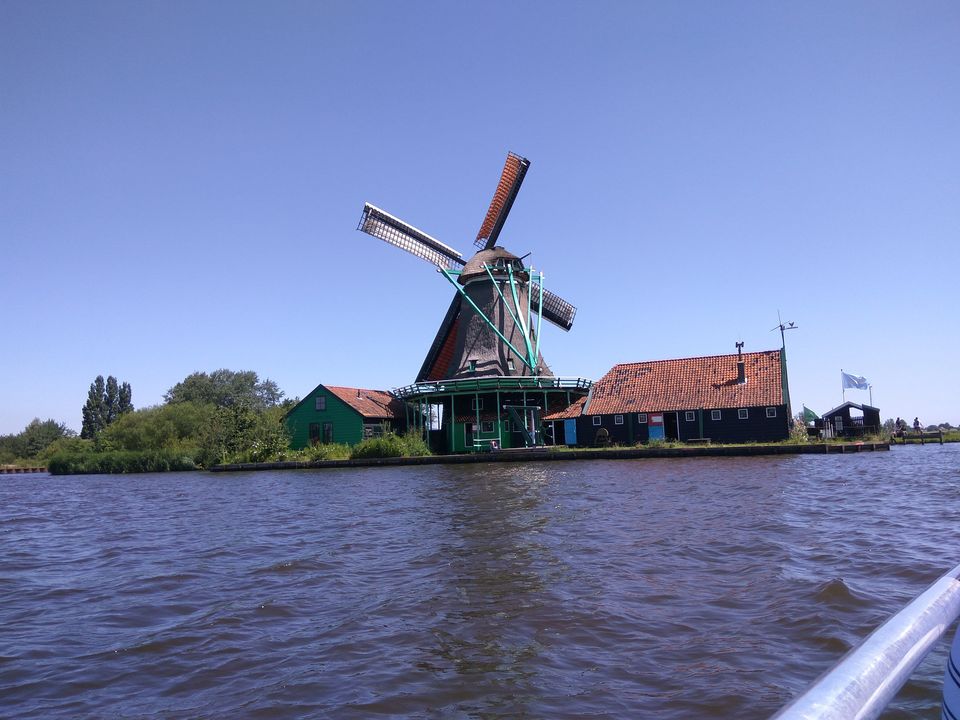 Walk through the village and just go awww looking at the cute houses there. Many houses here have an interesting history, if you care to stop and read. The train station is just a short way beyond the village. The entire area smells heavenly with the aroma of cocoa beans being crushed in the factory you will see on the way to the station. While still inside Zaanse Schans, remember to step into the oldest ever Albert Heijn store. The friendly owner will tell you all about how they started the store and how the brand has spread to the whole of Netherlands!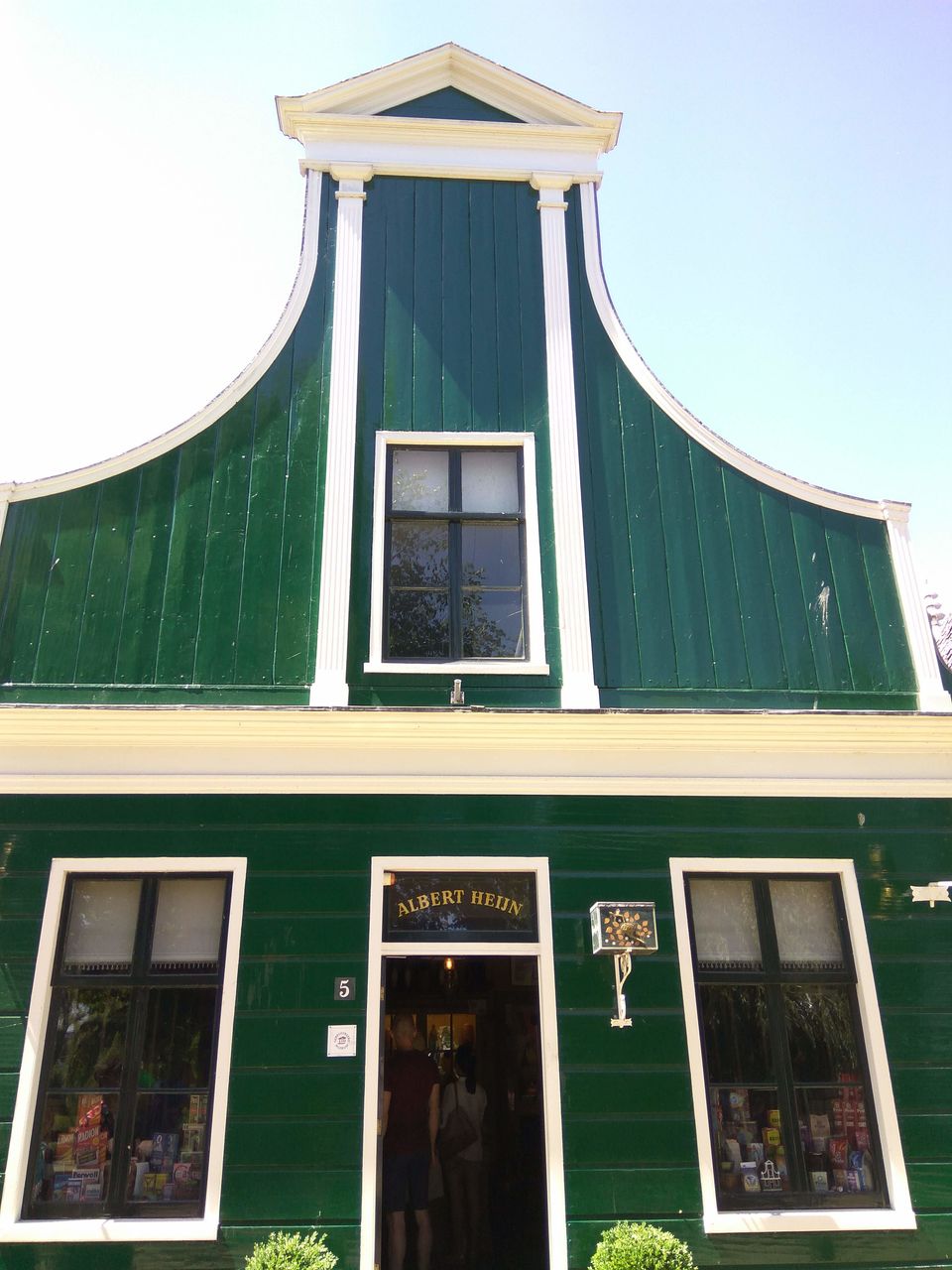 Gastronomic tip: Omelegg near central station. Their omelettes are to die for!
Day 4
Gastronomic tip: Pancake bakery, Waffles from Albert Cuyp, Chinese food from Wok to Walk.
Did I mention that you could avoid the coffeeshops and the red light district of Amsterdam?! ;)
From the millions of cyclists zipping by to the never ending inter-connected canals to the friendly Dutch people ready to help to the content faces everywhere to the pretend "Black Death" chasing people around in the square in front of the Royal Palace to the easy to use network of trams and buses and trains - this city left me feeling that I could never get enough of it! Someday, I want to return to explore Netherlands more intimately. Until then, vaarwel!