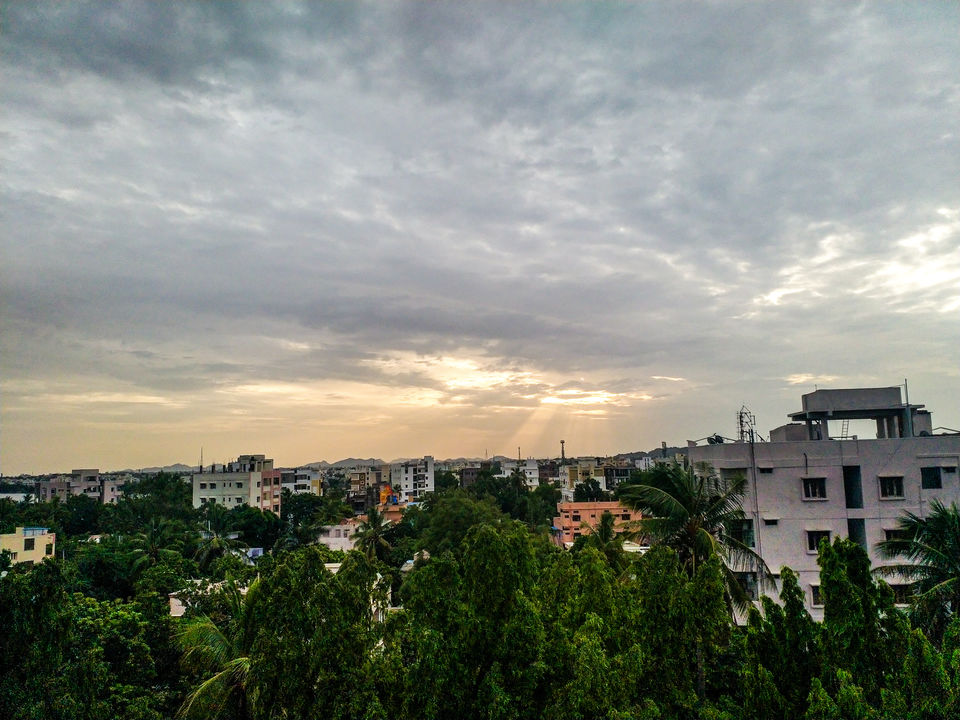 Started the day with this beautiful view in the city of history of Kakatiya Dynasty. Its near Hyderabad, only a few hours drive from Hyderabad. We took an evening train to reach there and started to explore early in the morning. 
We were there only for a day and had time restrictions for most of the places to visit. So almost everything had to be covered before 6:00 pm. 
We started with the amazing place PANDAVULA GUTTA. It is painting and carvings done on the rocks. 
Its a small trekking place which never ends and keeps taking you round and around and would entertain you with its breathtaking views as you go higher.  It is believed that Pandavas spent their "Agyathvas" here and have created small caves accordingly. The have created a lot of painitng on walls and have dug some well for their survival creating a waterfall which in the end recharge the ground again.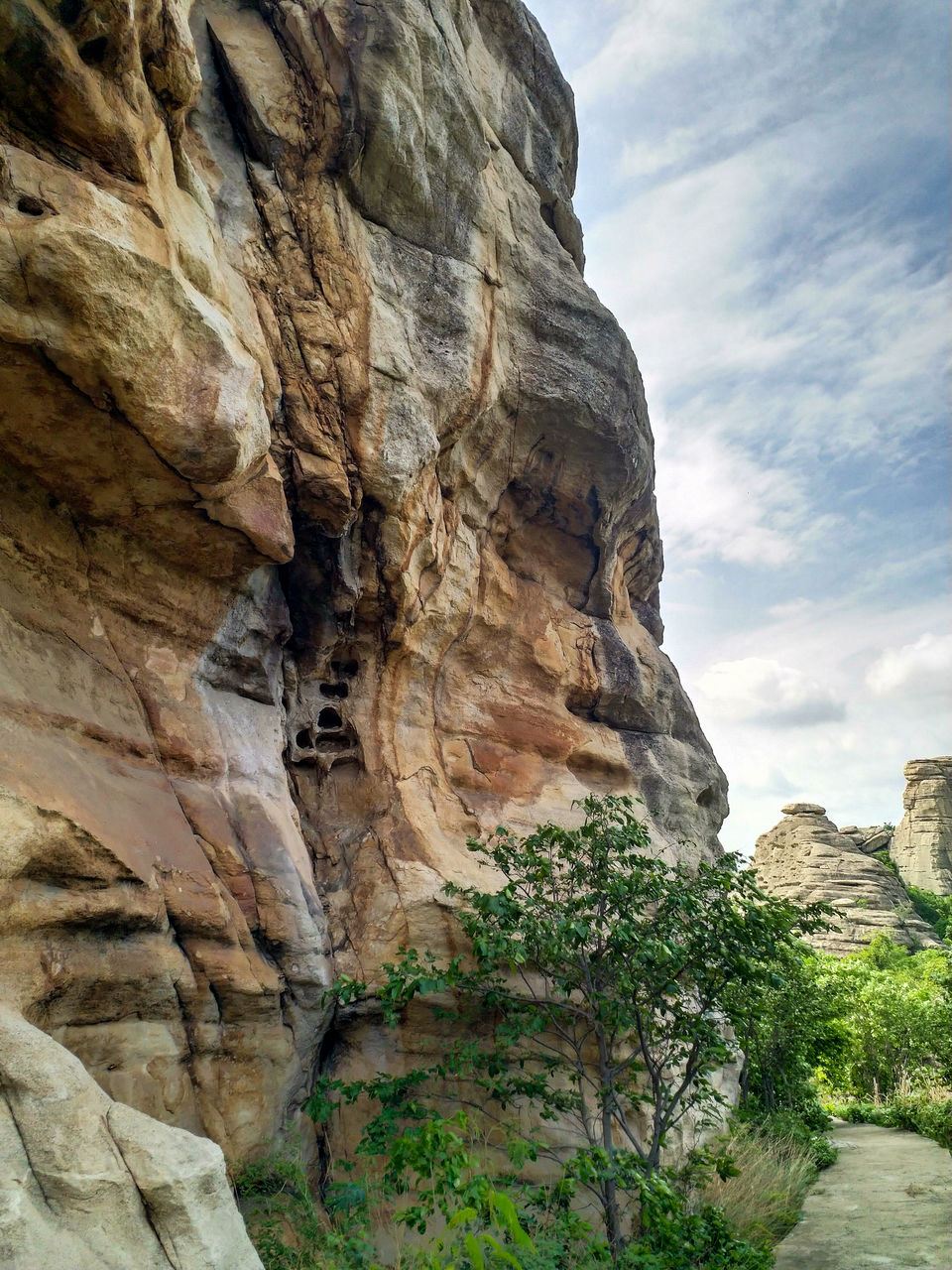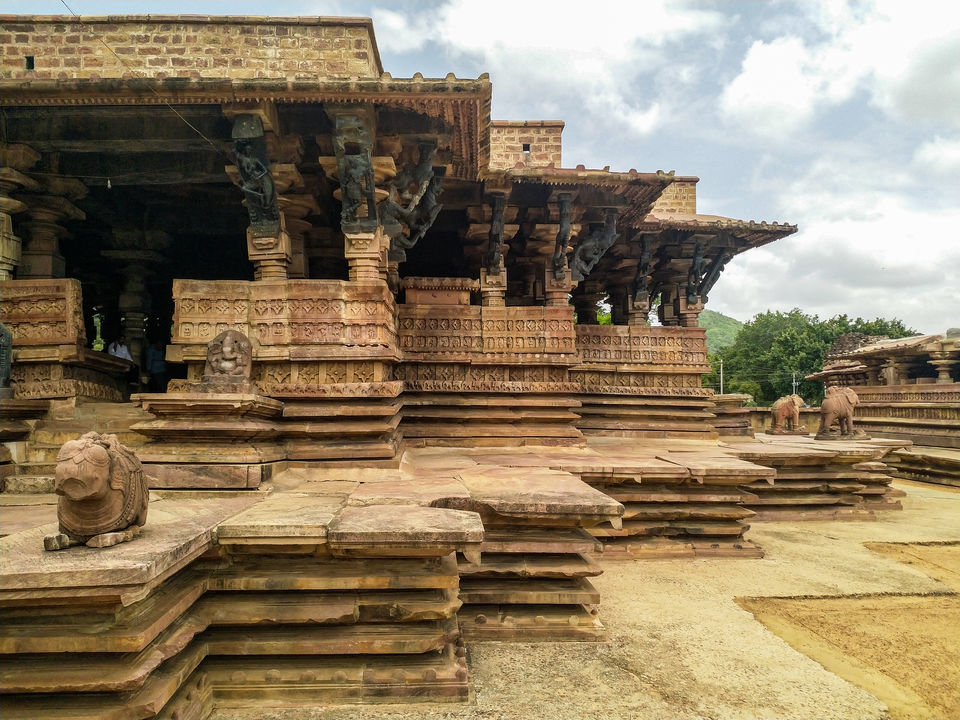 The next stop was this famous temple in the region by Kakatiya dynasty. The art on their walls and the detailing in this temple is really amazing. The details and each end every carvings dedicates the artists believe in God.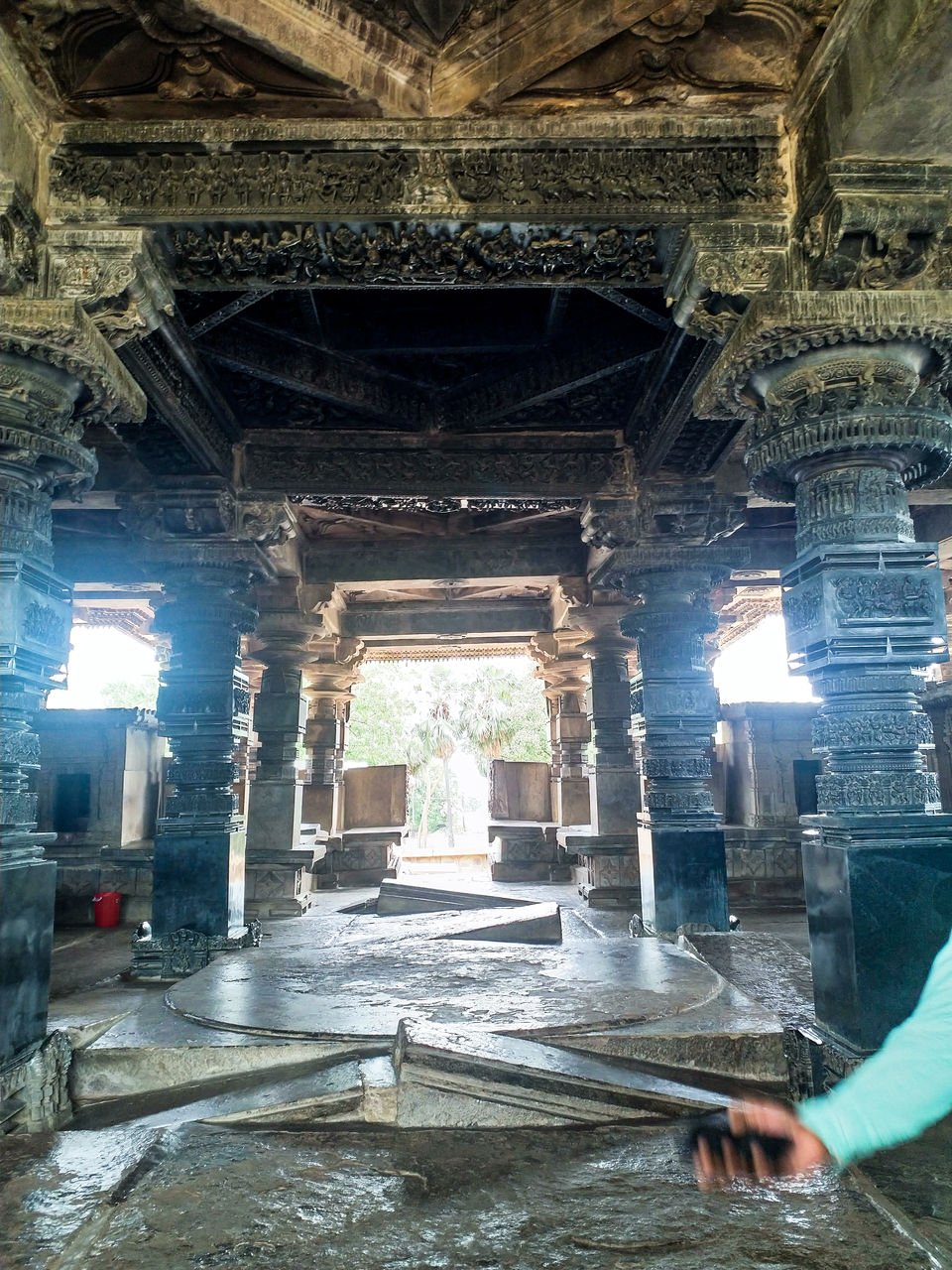 The temple was affected by a major earthquake. In the process, the construction got distorted but yet symmetric creating these beautiful patterns on the floor with eaqually sunken Plinth beams and columns and not affecting the ceilings at all.
The ceilings of the temple teaches about the famous art of Vastu Shastra by just positioning the correct figure of God according to the logic and Direction.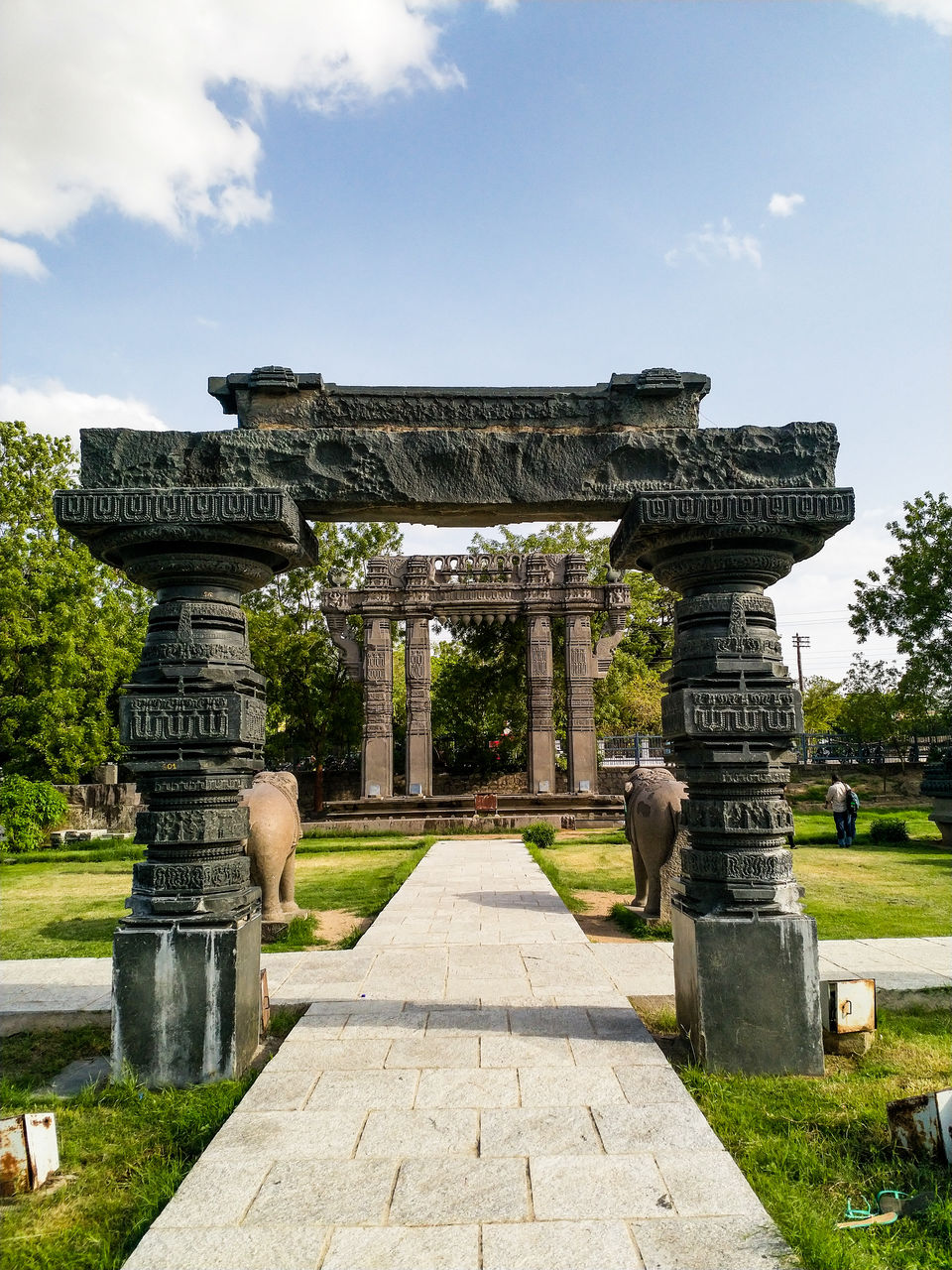 This is the main fort of Kakatiya Dynasty which was later destroyed by Khiljis. The main reason for its destruction was due to some religious issues between kakatiya dynasty and Khiljis. Only the part of the fort that dedicates something for the religion was destroyed and the other parts still erect the same. The fort is ruined but now converted into tourist place by making it more greener and proper boundaries.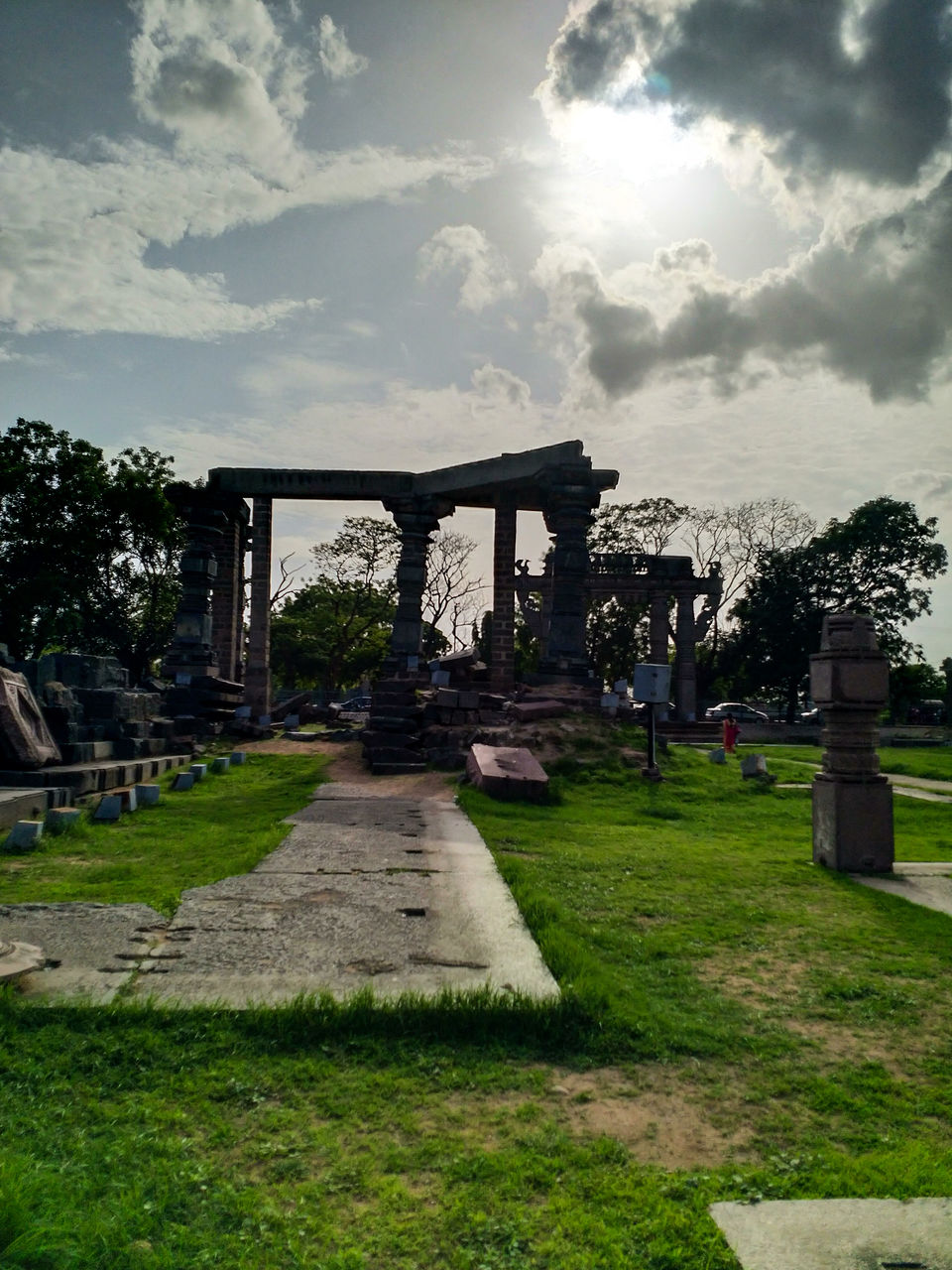 The deatiling done here was similar to Ramappa Temple and are from same era. The Black Granite structures were very difficult to destroy and maintain later. 
This temple is a historic hindu temple dedicated to Lord Shiva, Vishu and Surya. It is one of the finest and earliest art showcasing the rich Architecture styles of Kakatiya Dynasty. The richly carved pillars are the beauty in the temple. The details and the storylines are really worth understanding. The construction techniques of sandbox for foundations still keeps the temple in really good state. Now some parts of the temple are under renovation but the main mandapa is still open to visitors.