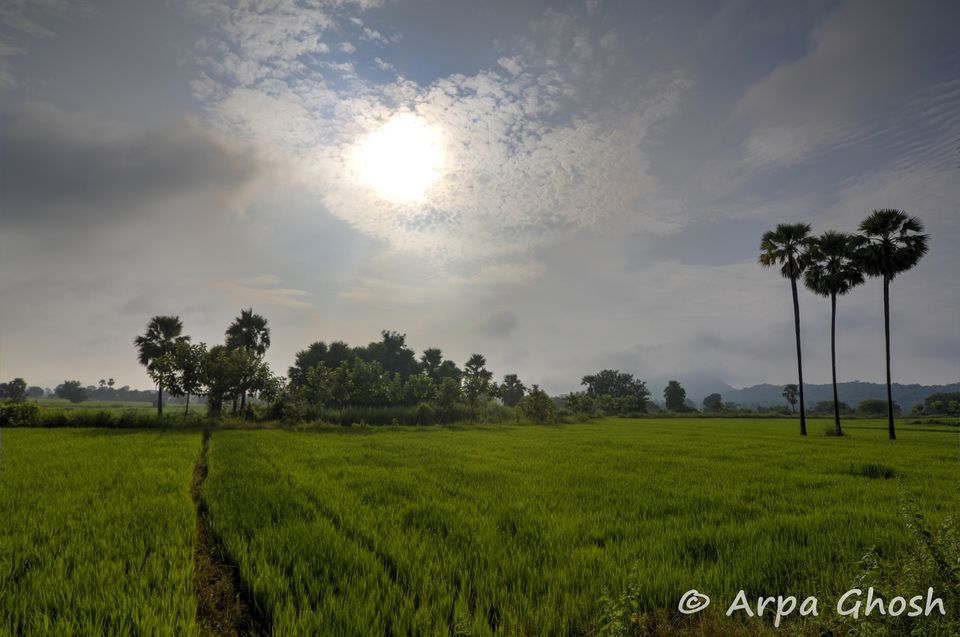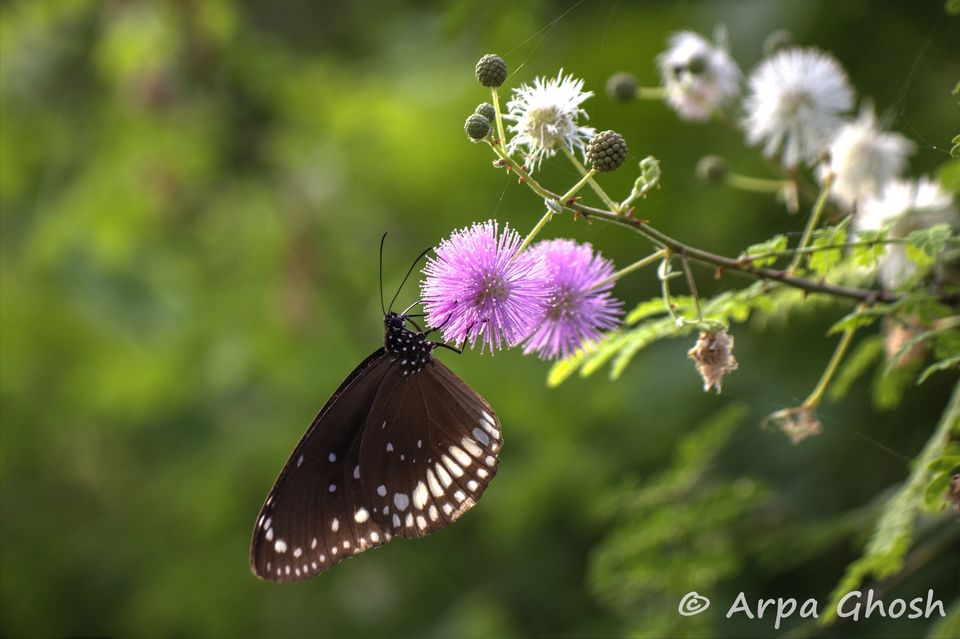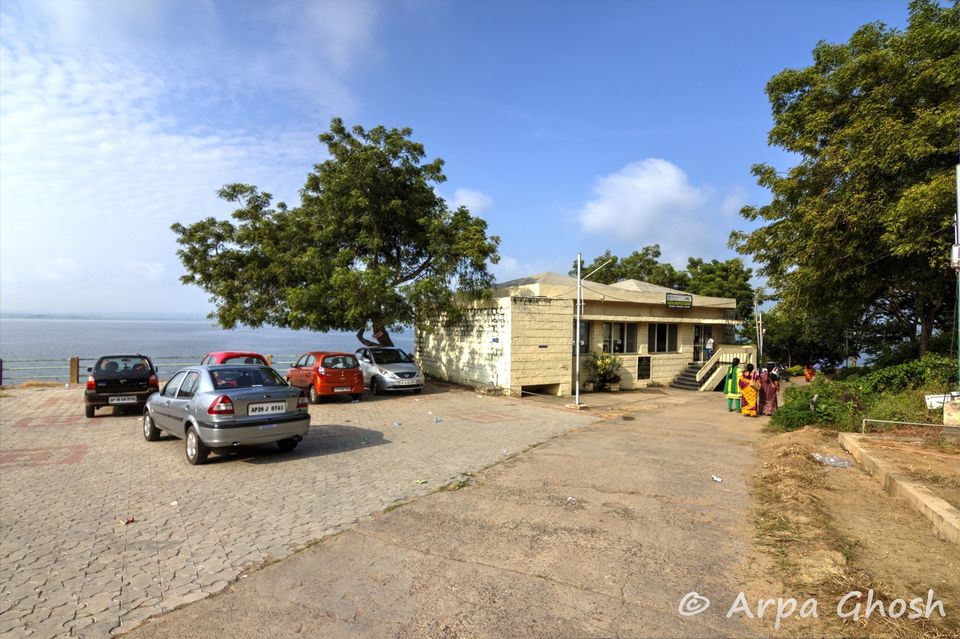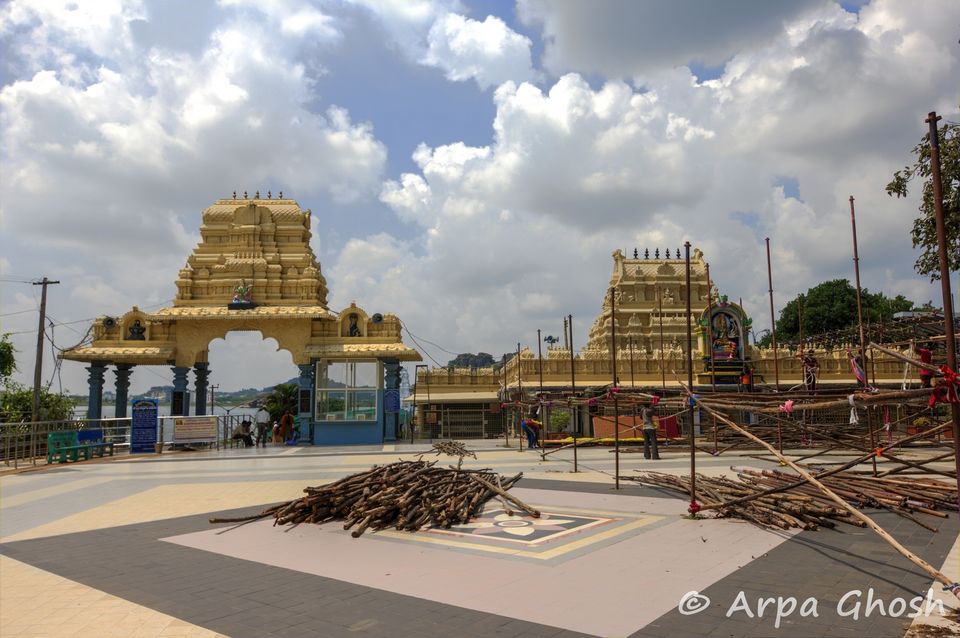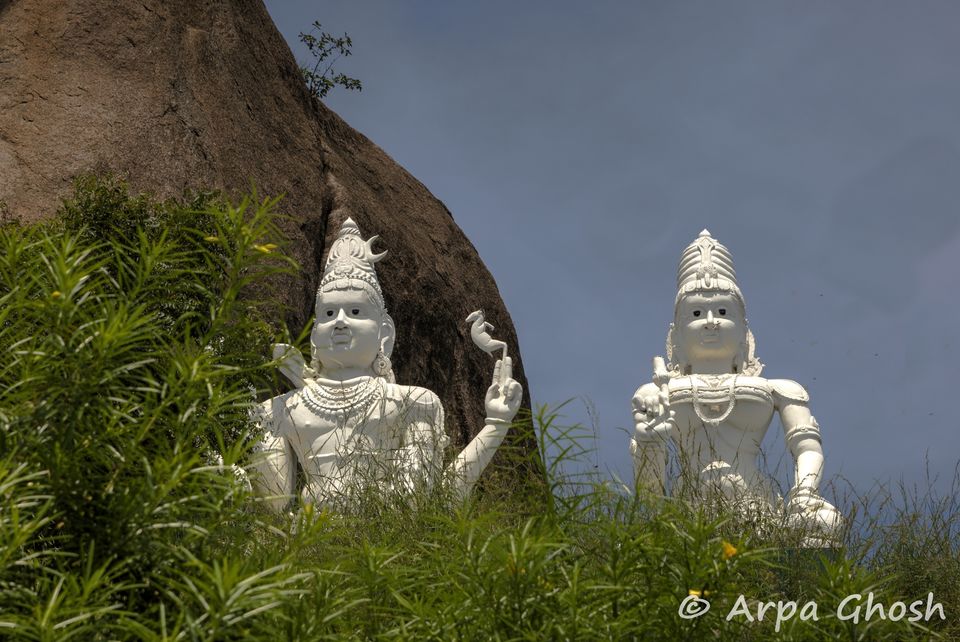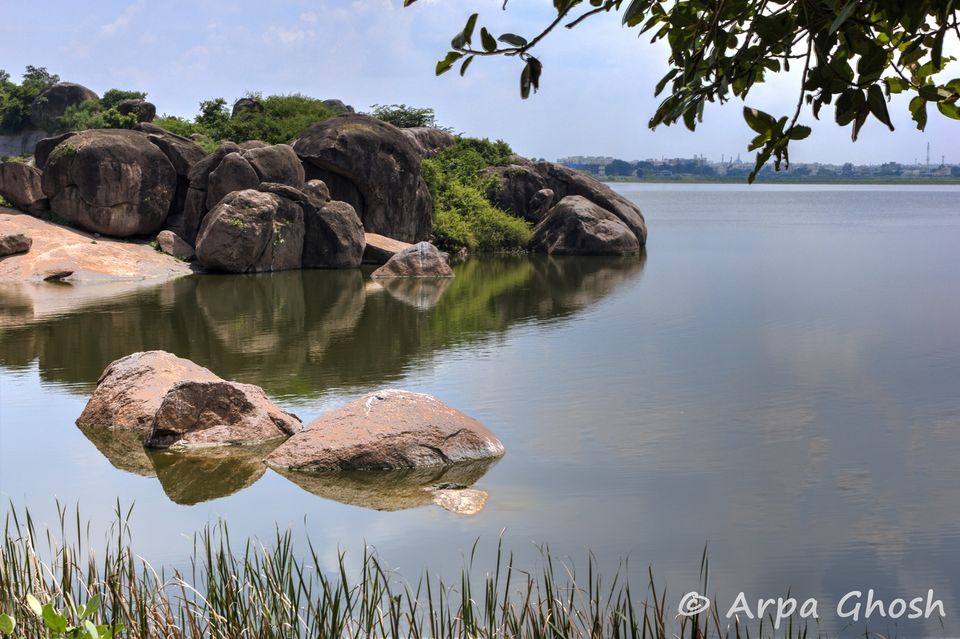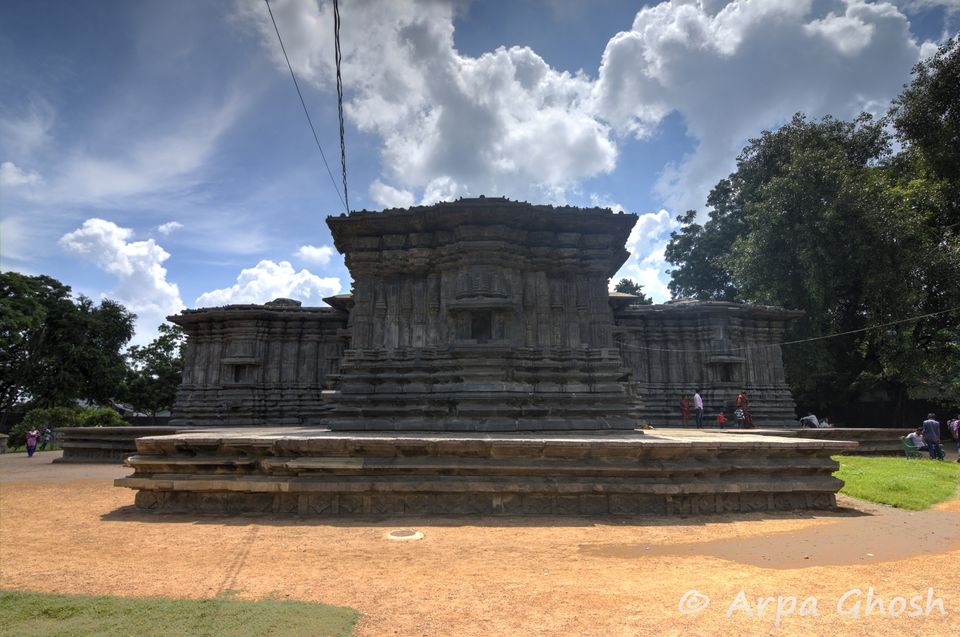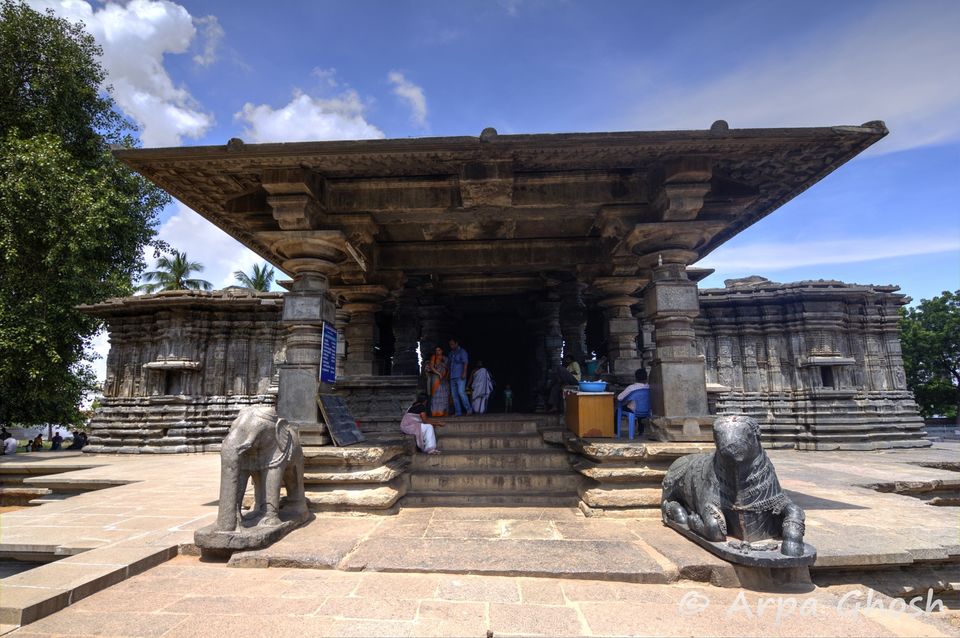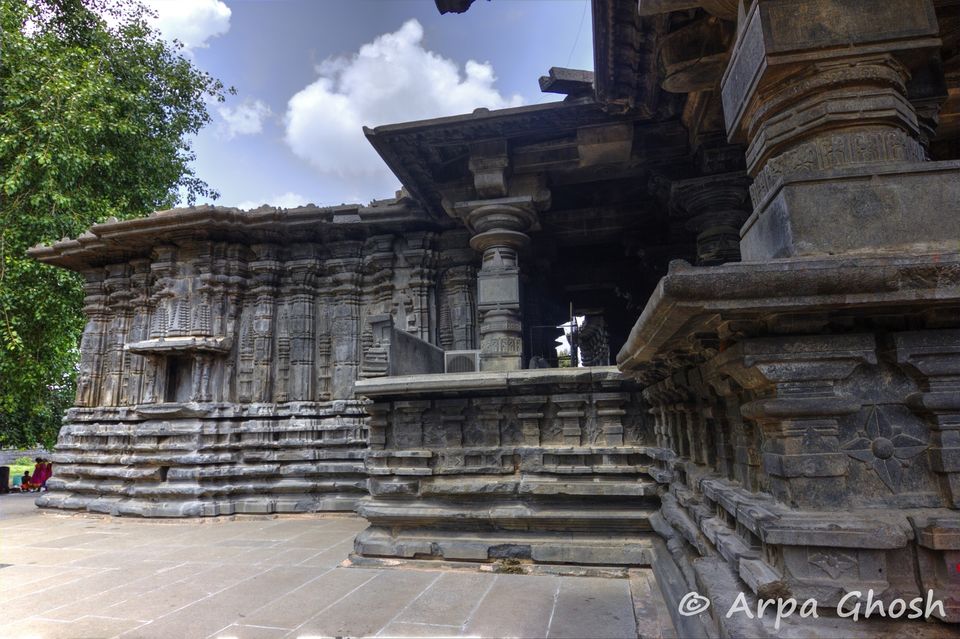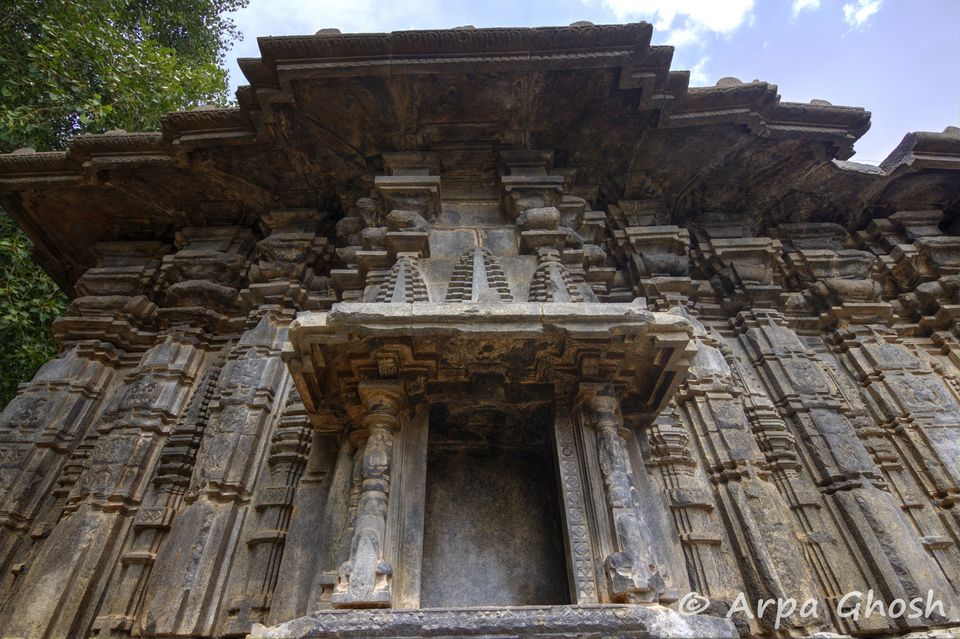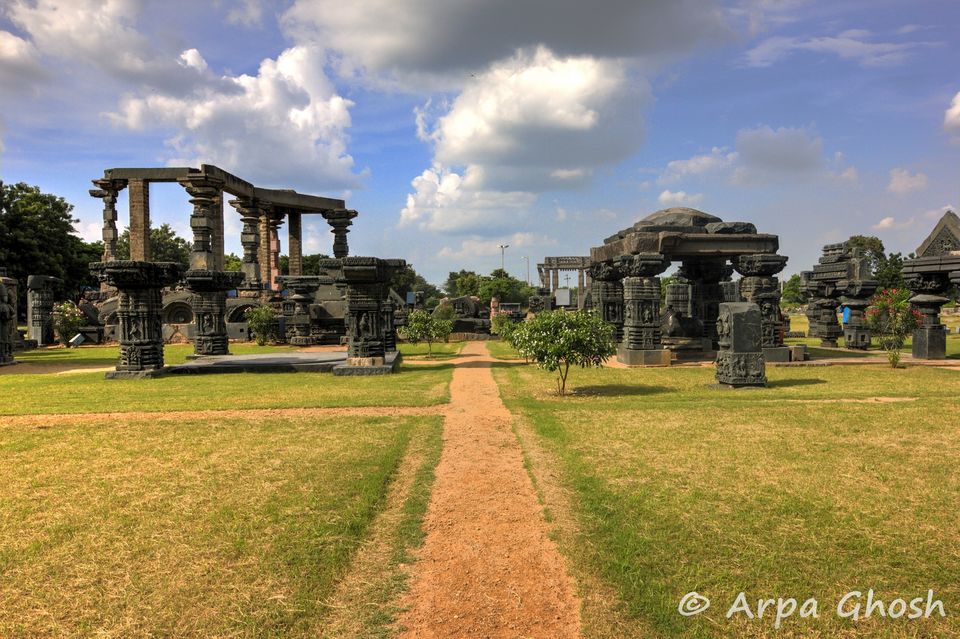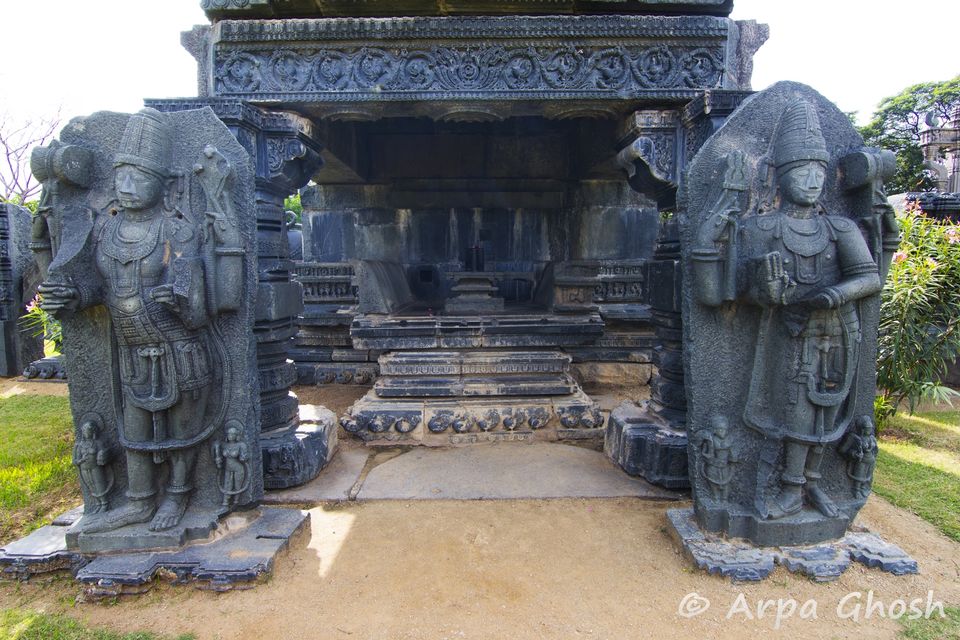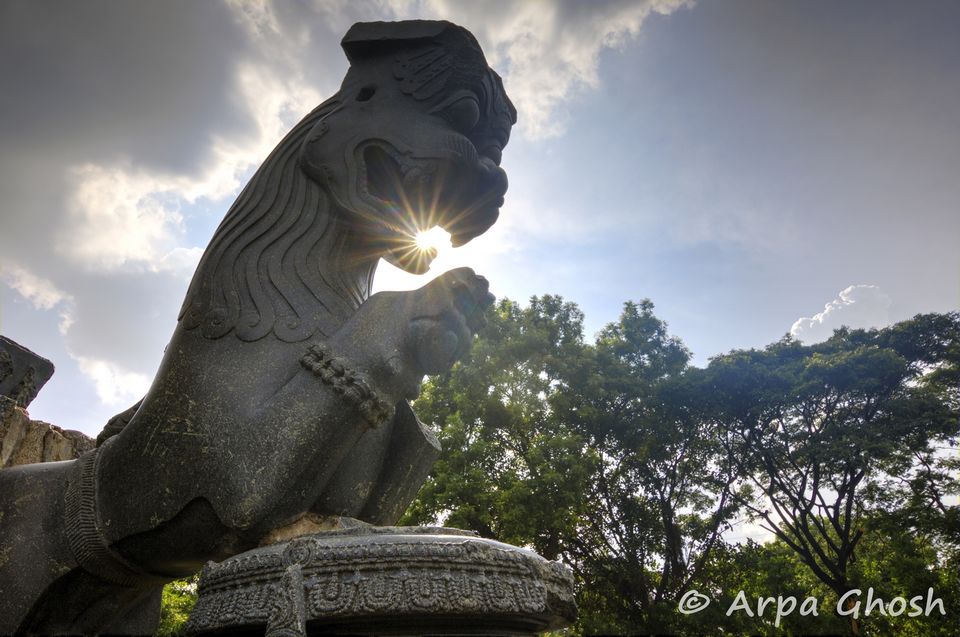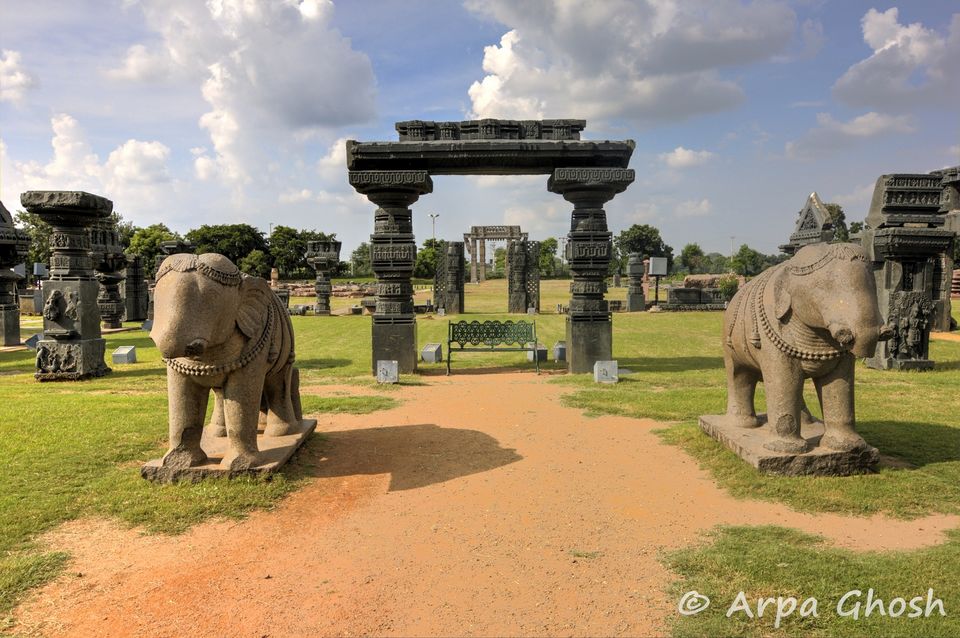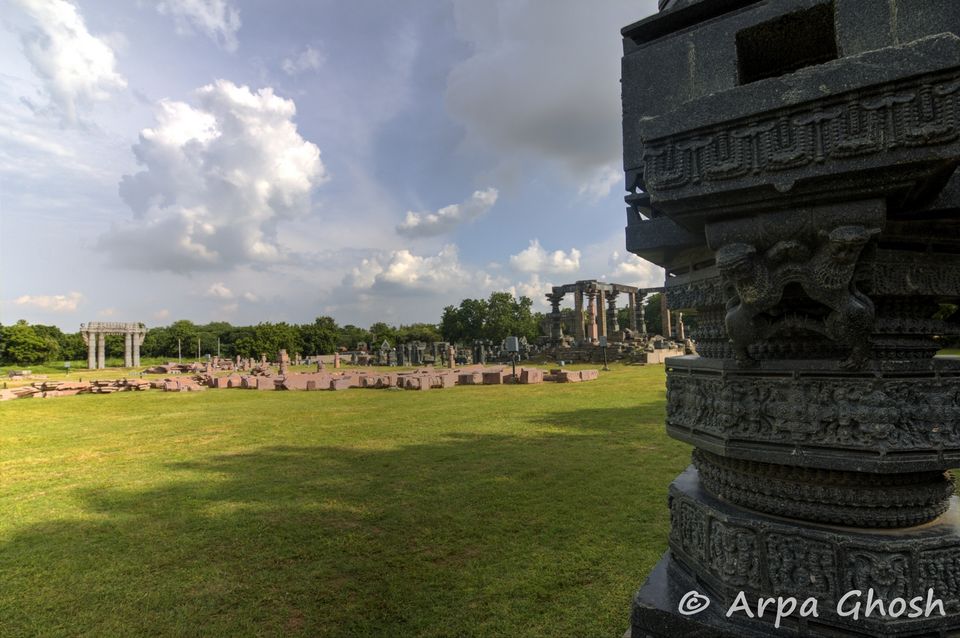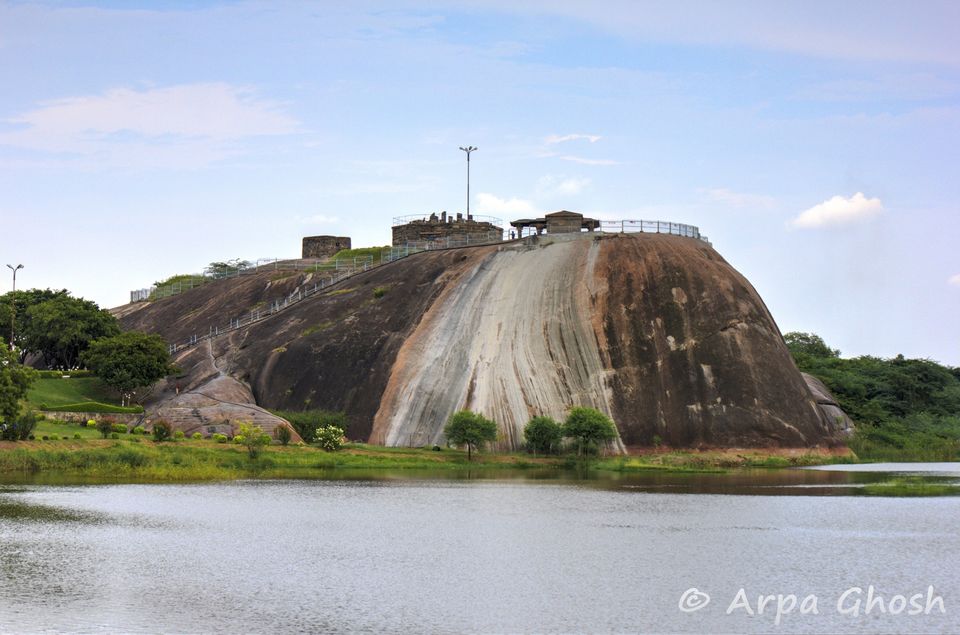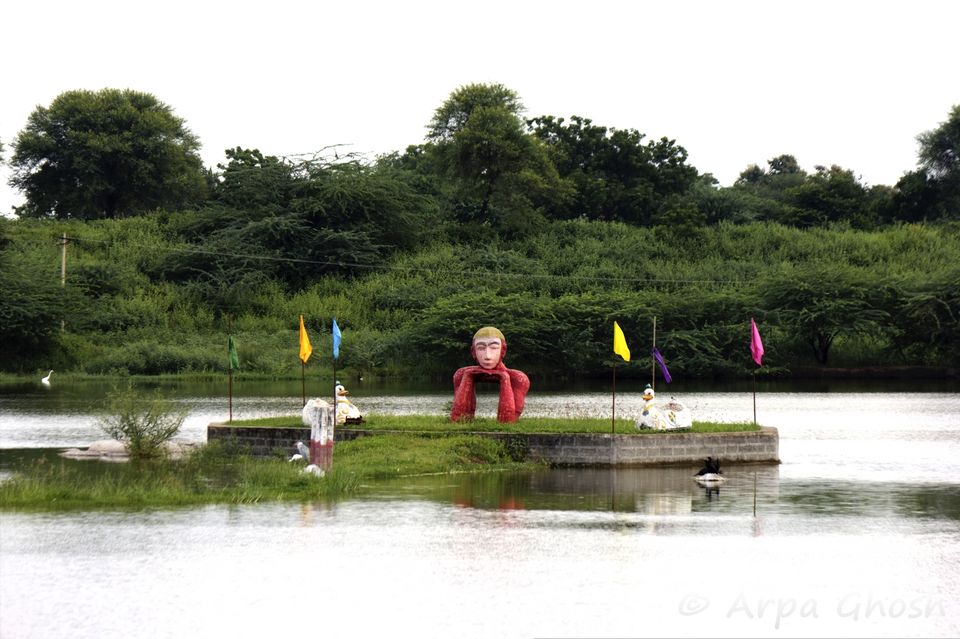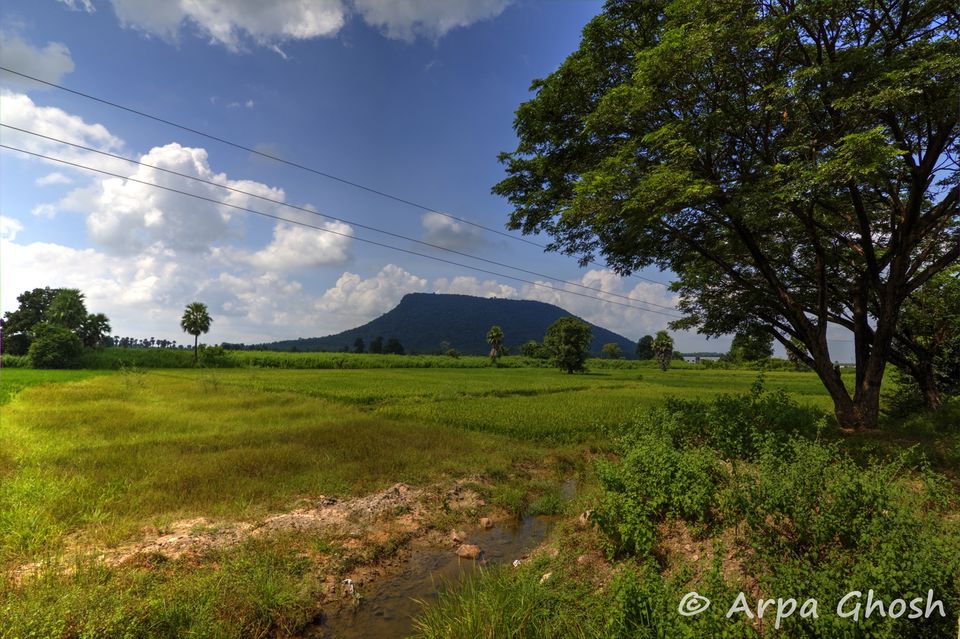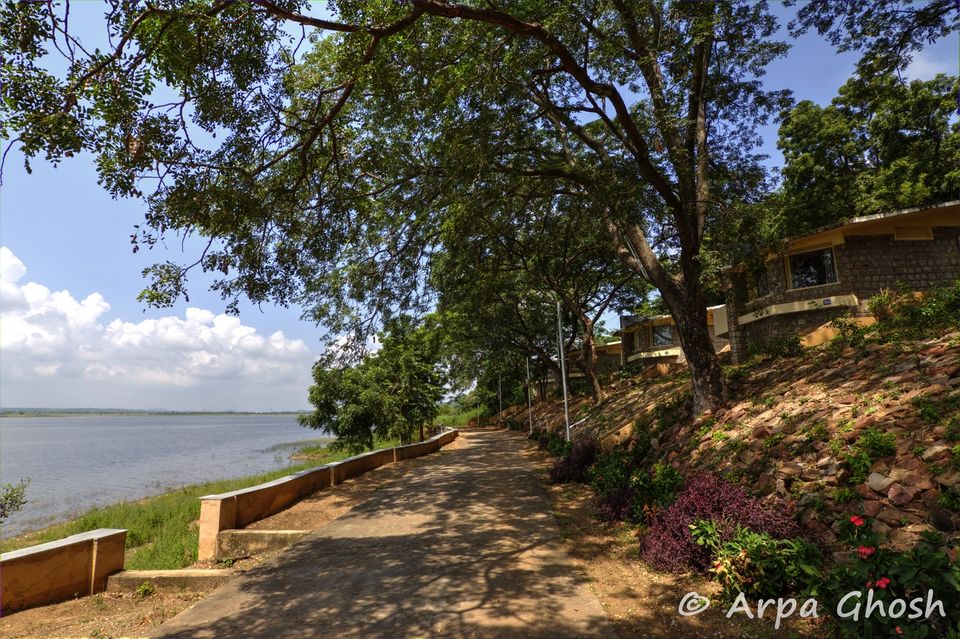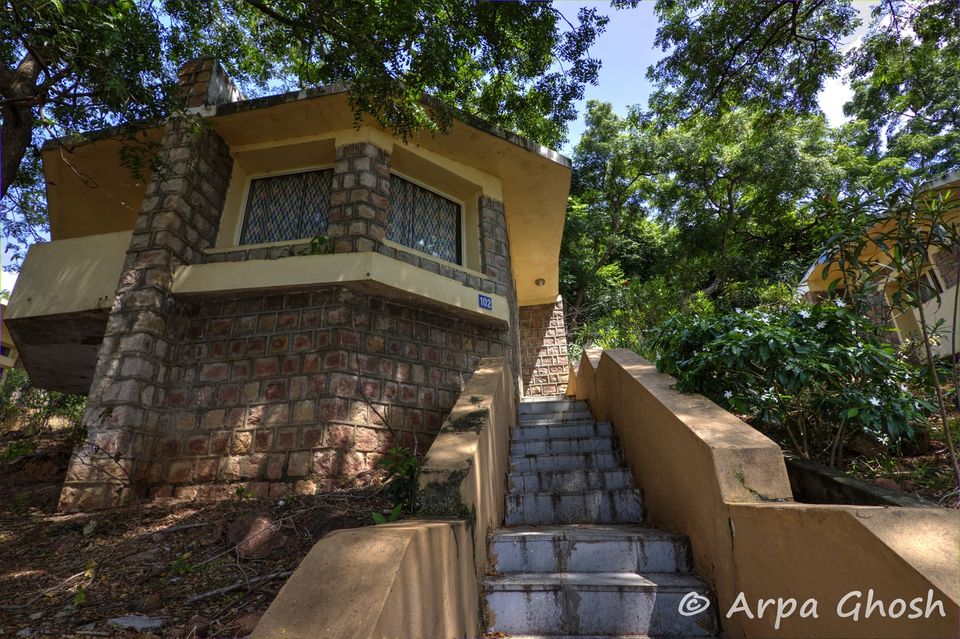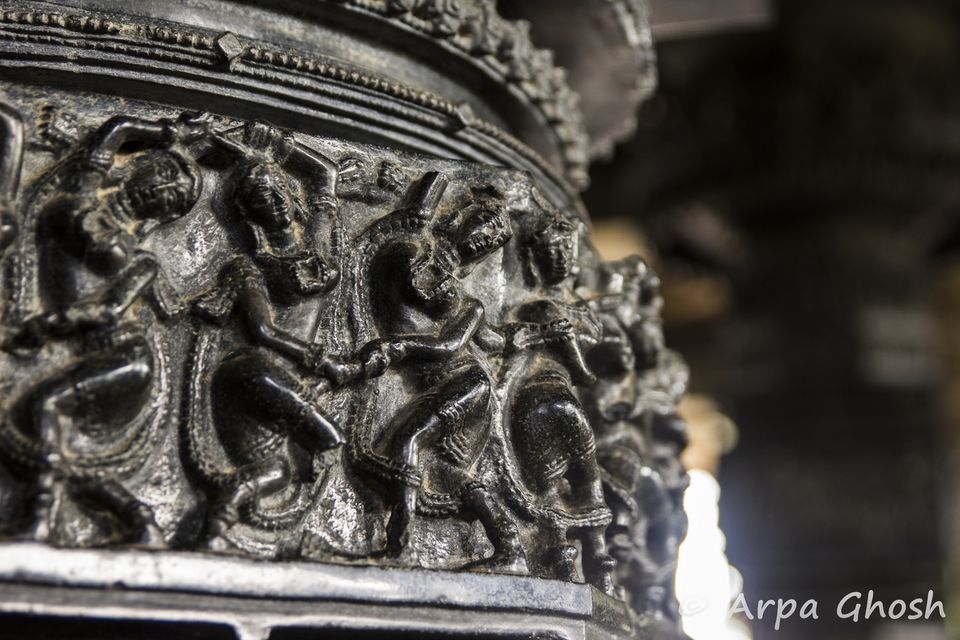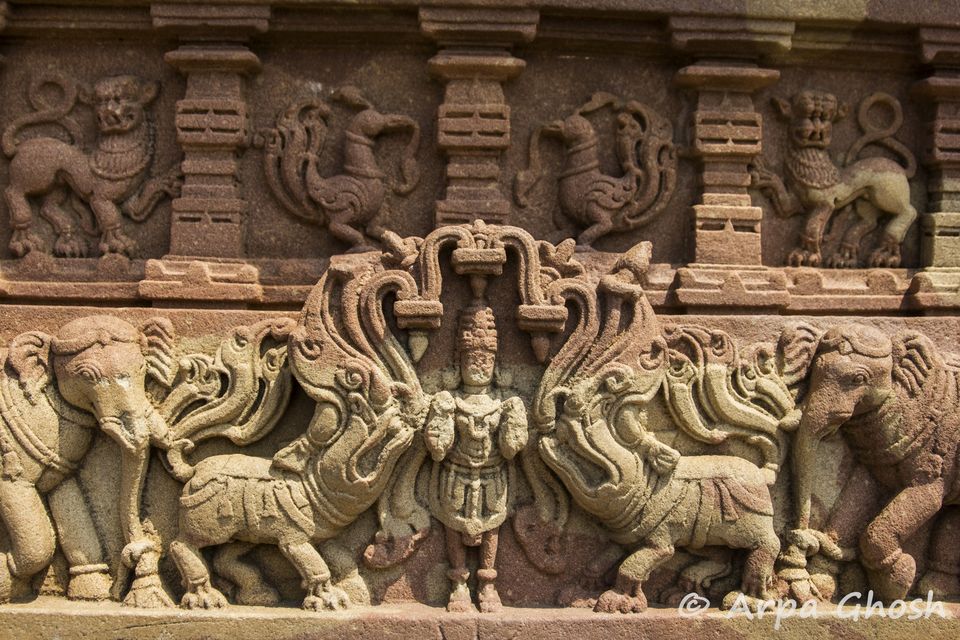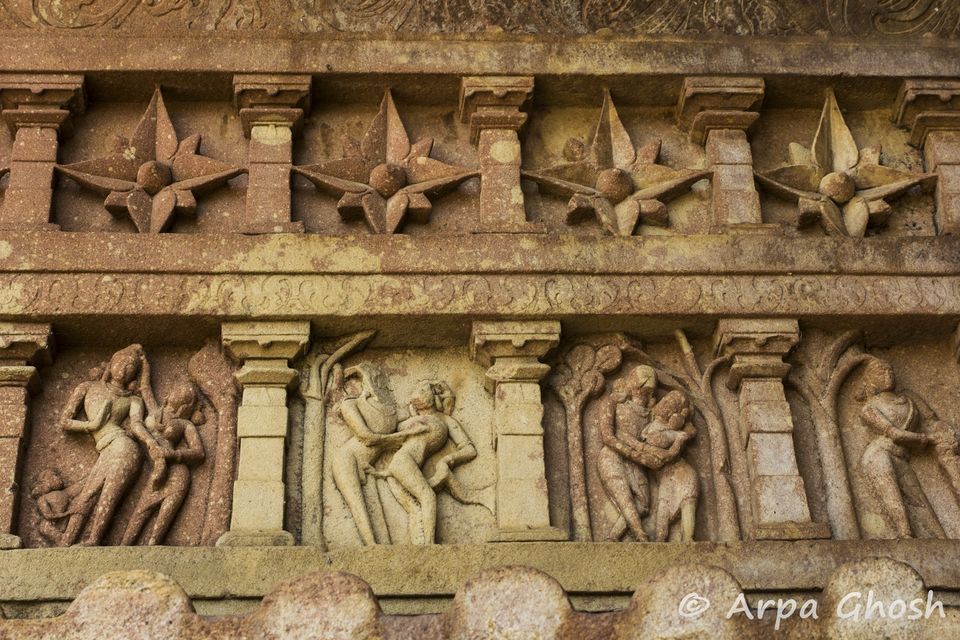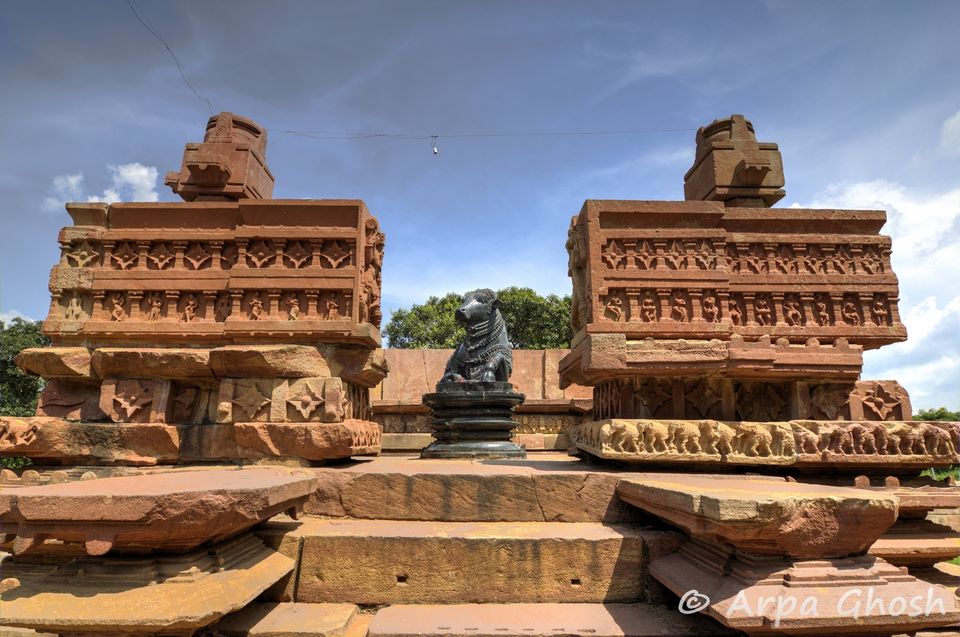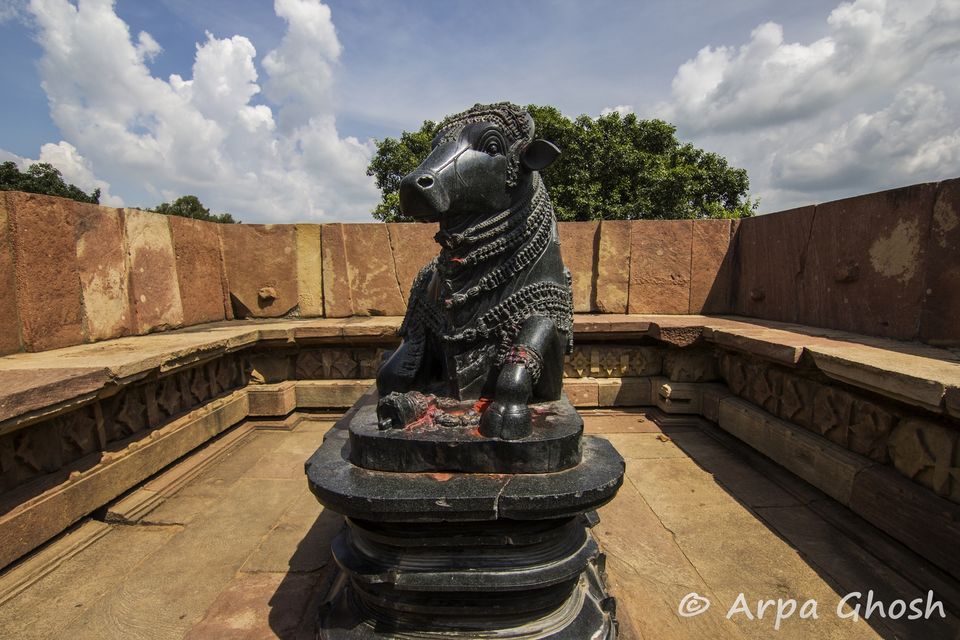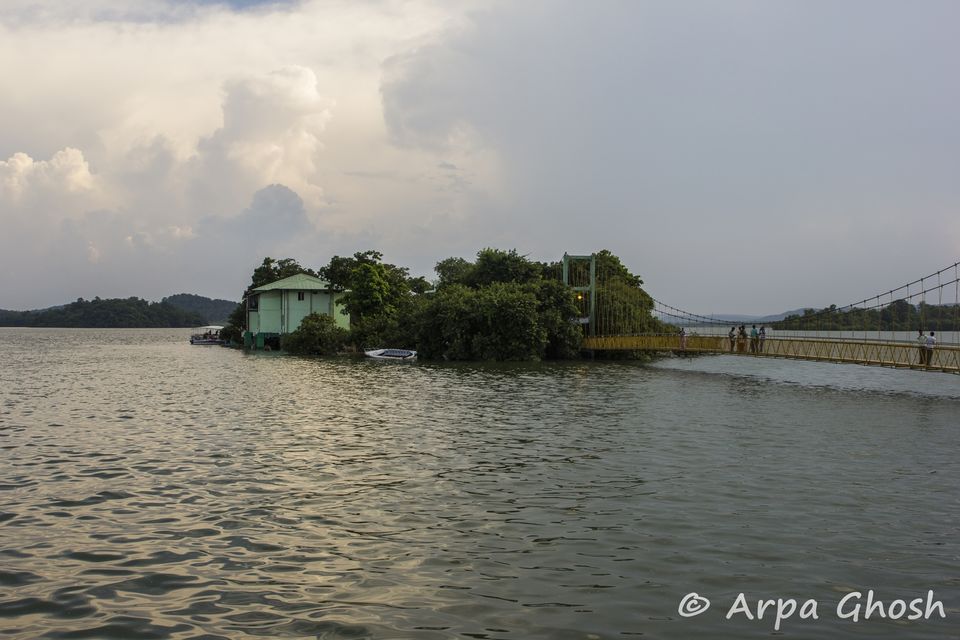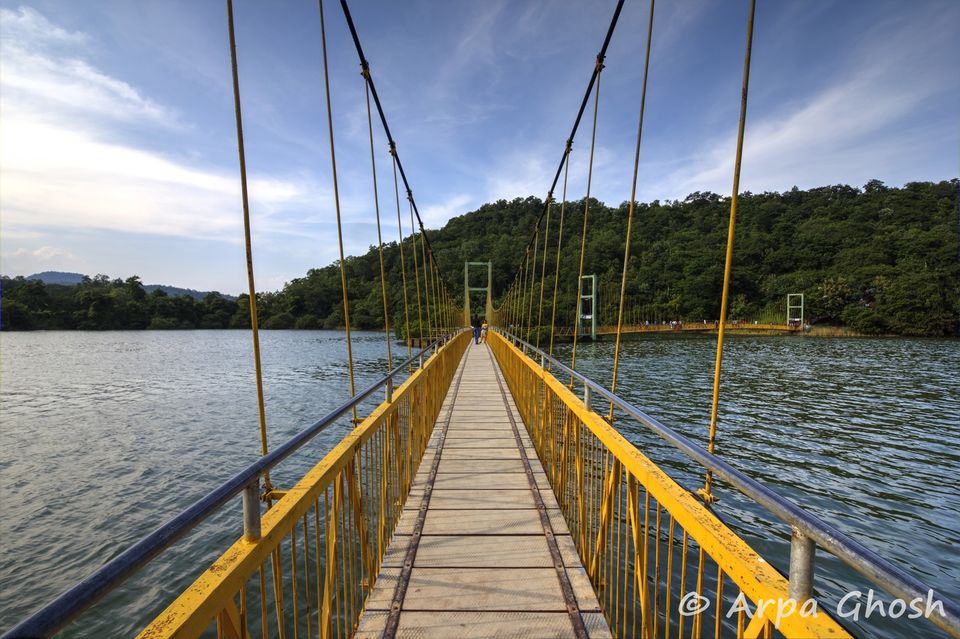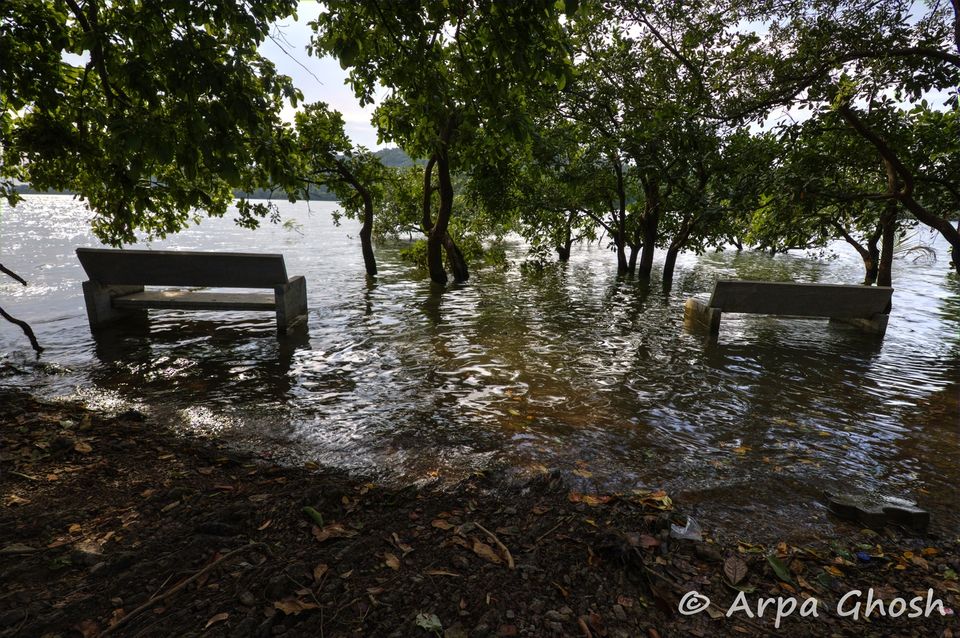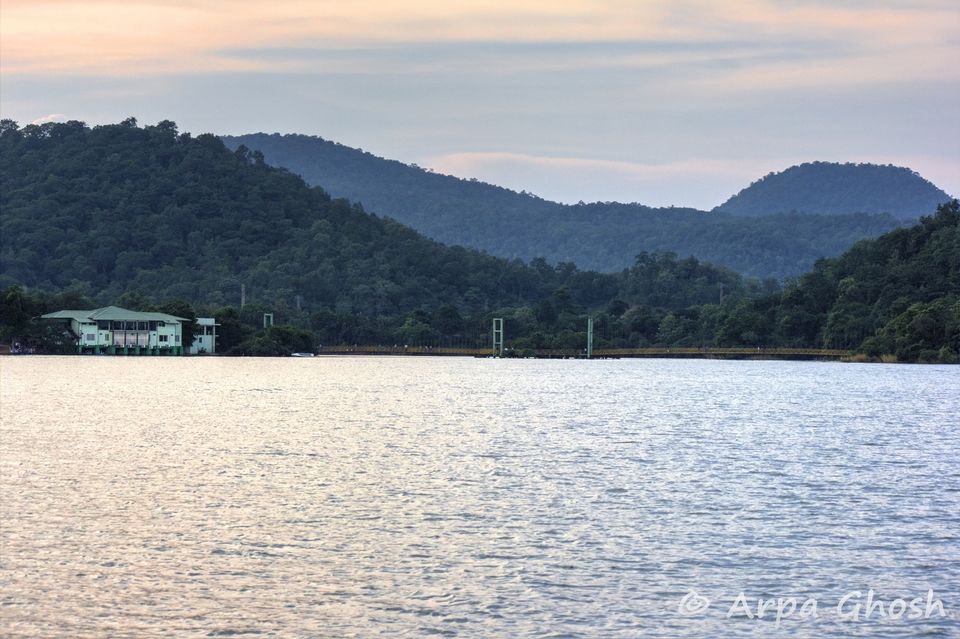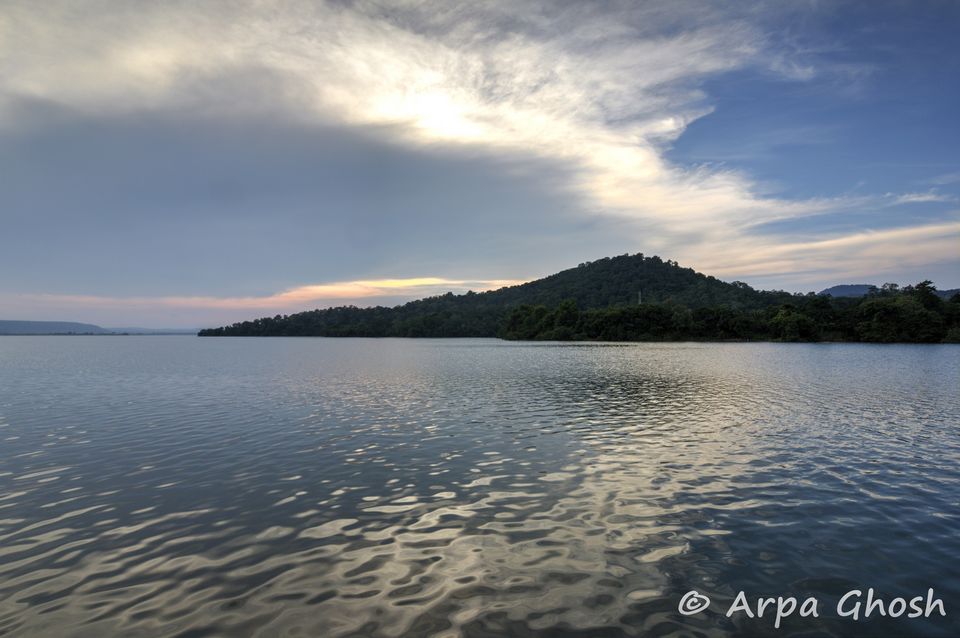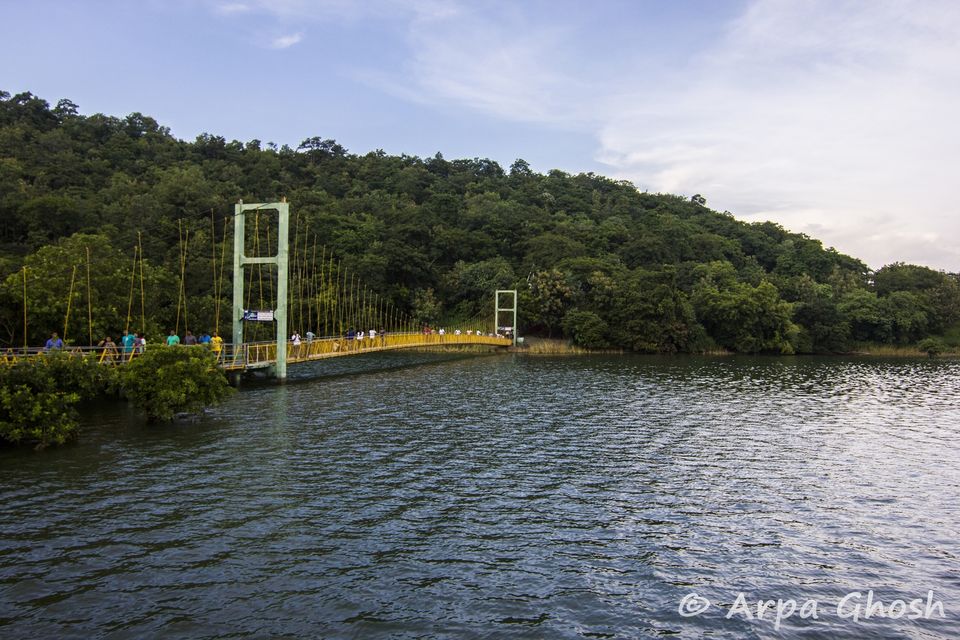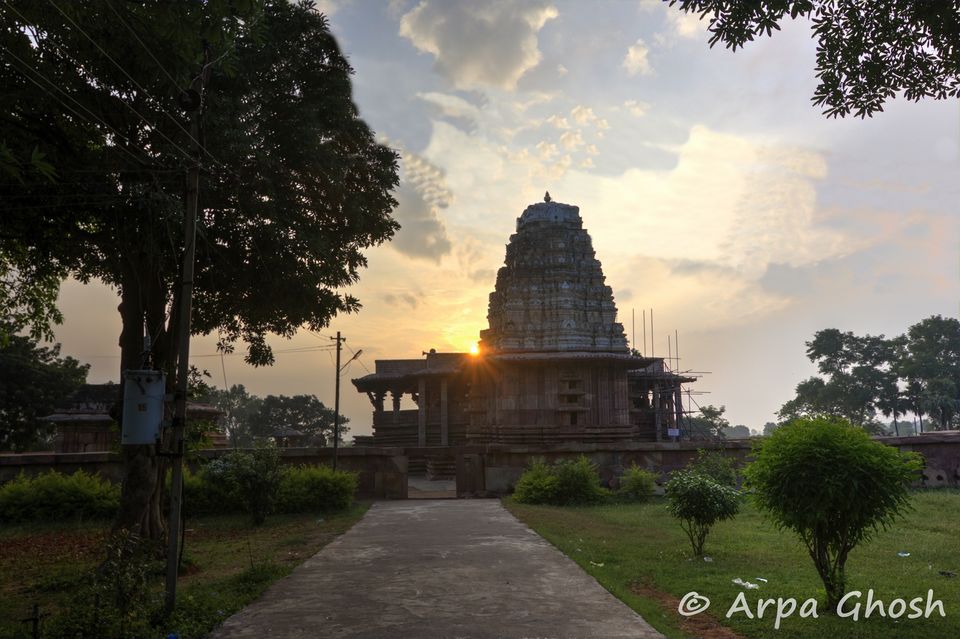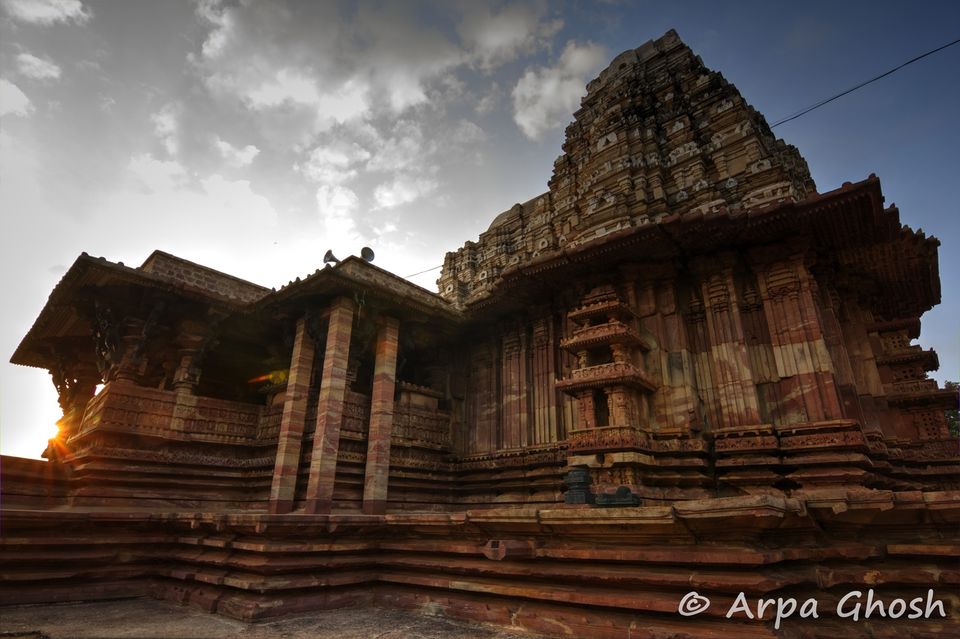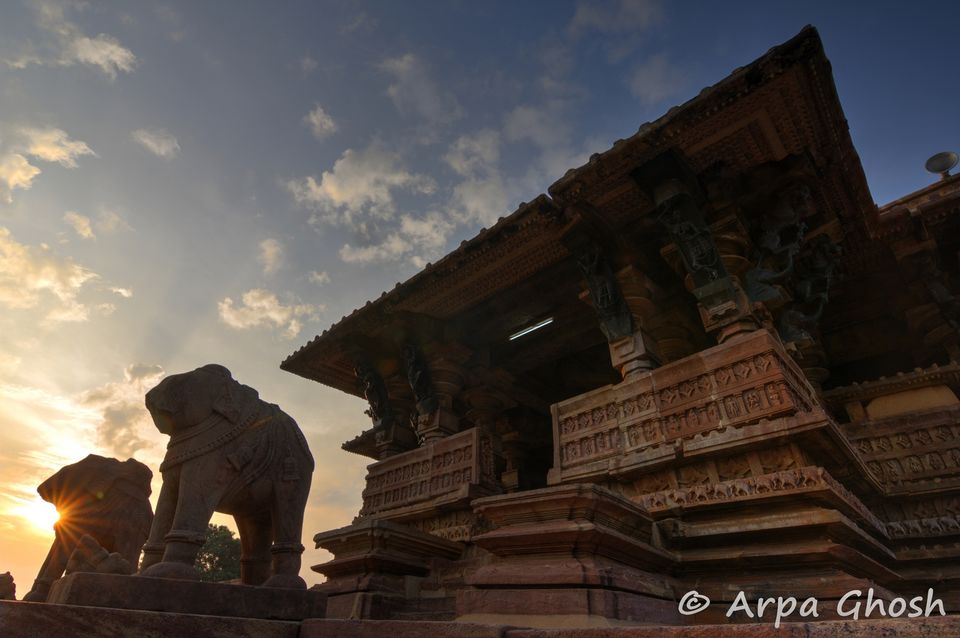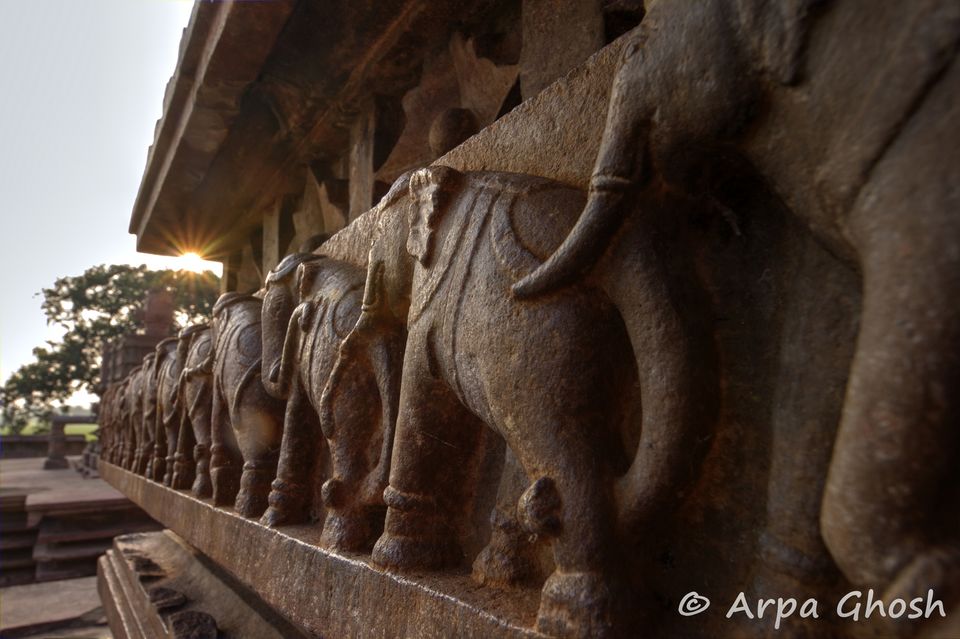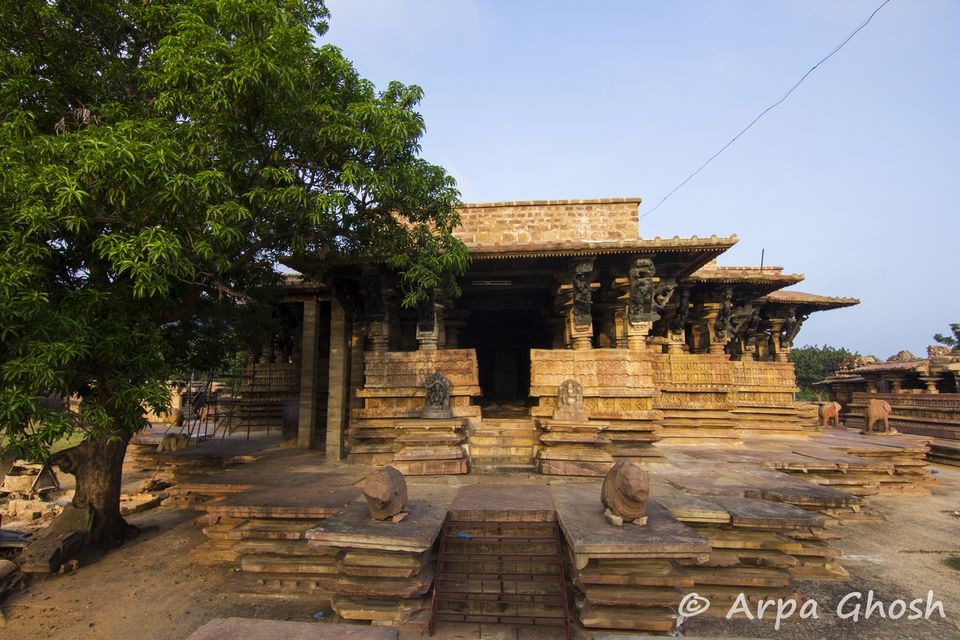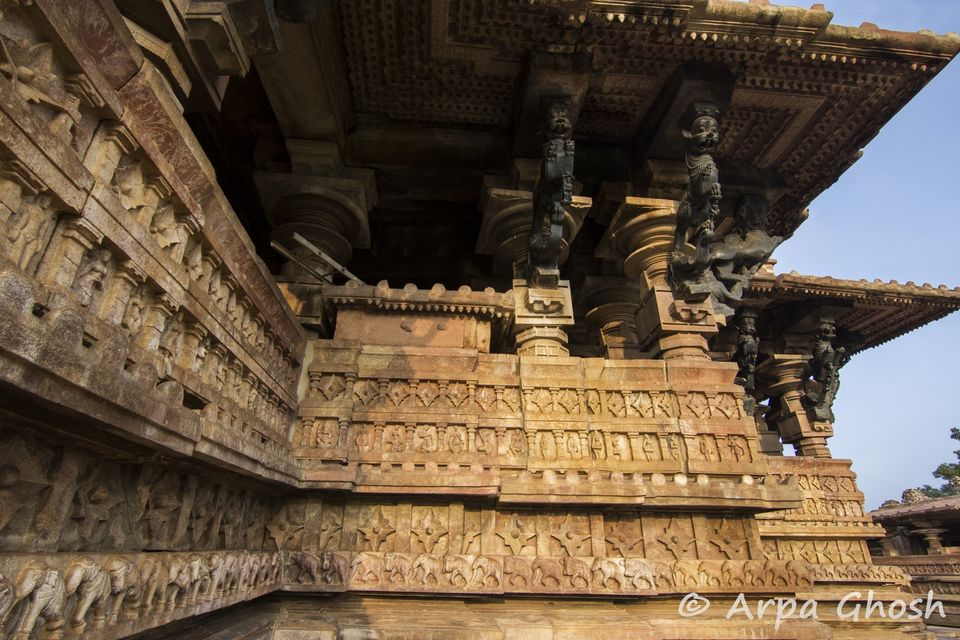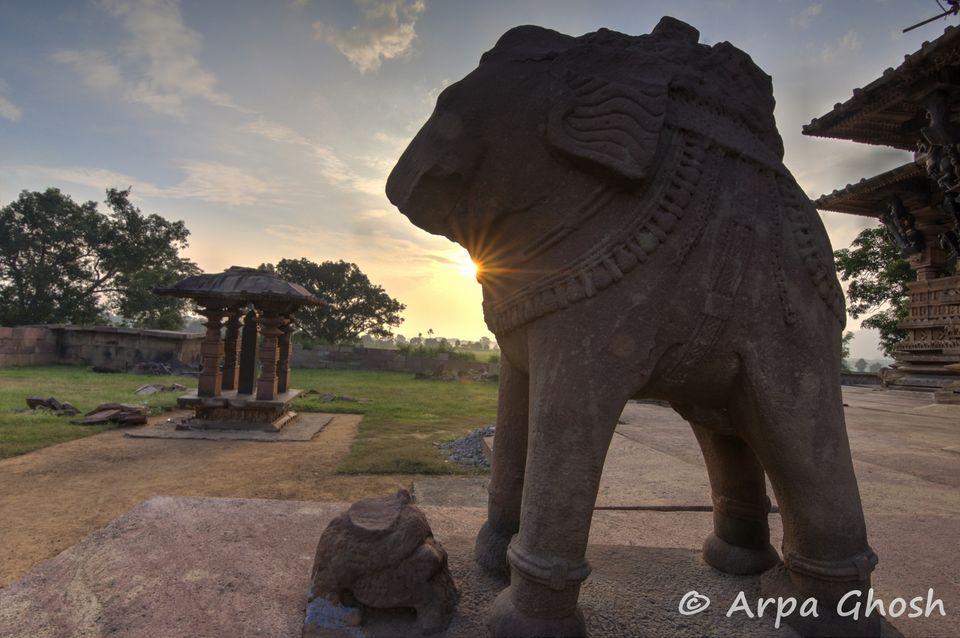 I just cannot imagine spending an extended weekend sitting idle at home. 2nd October was round the corner and it was an extended weekend. And this calls for a weekend getaway! We started planning quite late. Hence, we had limited choices. Finally, we decided to visit Warangal. We immediately booked train tickets to Warangal and arranged a car for local sightseeing. Warangal is situated at nearly 180 km from Hyderabad. One can easily go for a road trip with personal vehicle!
On 2nd October, 2015 we boarded Krishna Express at Secunderabad Station for Warangal. The train was scheduled to depart at 6:05am. But then it's Indian Railways! As expected it was late by 20 minutes. Finally, we started our journey around 6:25am. Our first day plan was to visit Ramappa and stay overnight and on the following day; we would go for sightseeing in Warangal and return to Hyderabad. Our driver wanted to pick up from Kazipet station. Hence, within 2 hours we reached Kazipet station and our driver welcomed us.
We had made our prior booking at Haritha Hotel, Ramappa, which is situated by the Ramappa Lake. Ramappa is around 60 km away from Warangal. It was a bright sunny day. The way from Warangal to Ramappa was very scenic and beautiful. Greenery, water bodies adds to the charm of nature. Finally, we reached our Hotel. The location of the Hotel is absolutely beautiful. It is situated right in front of Ramappa Lake. The rooms were very basic. One shouldn't expect luxury from the hotel. We quickly freshened up and started exploring around.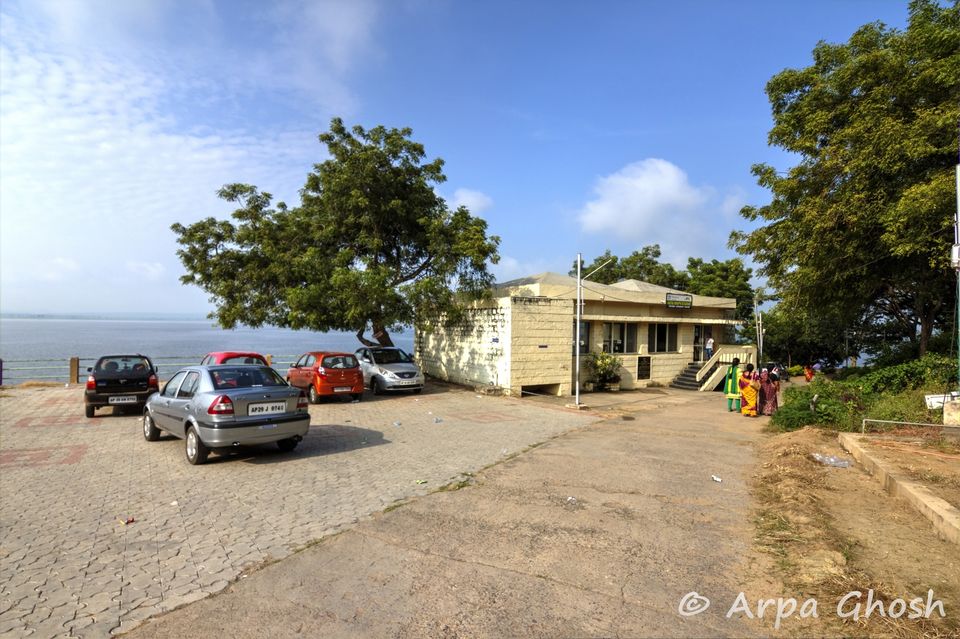 || Haritha Hotel & Restaurant by the Ramappa Lake ||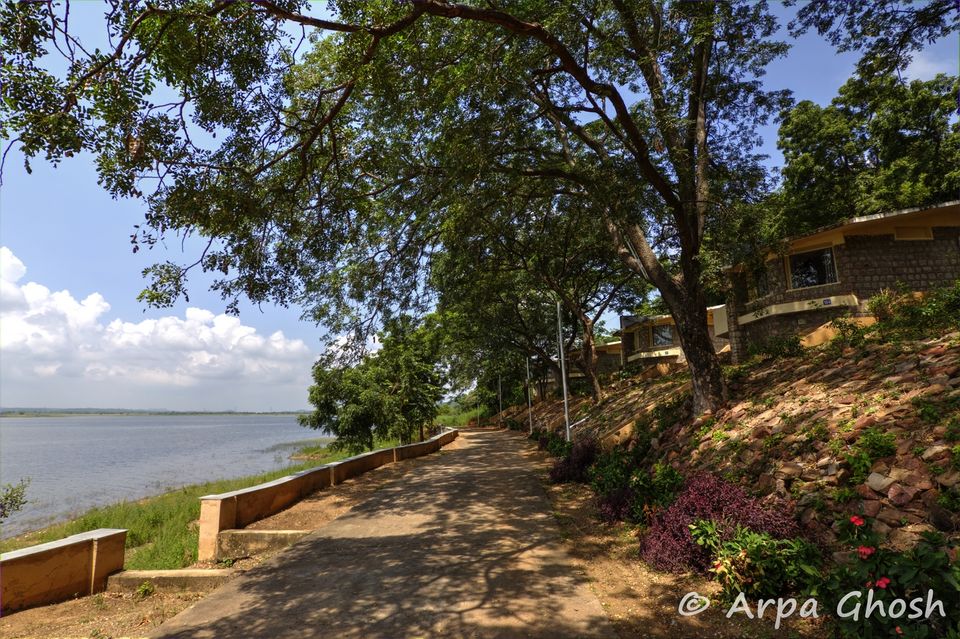 || Hotel Rooms in front of Ramappa Lake ||
Our first destination was Ramappa Temple.. Ramappa Temple is a legendary example of the Kakatiya Art. The most unique fact about the Temple is that it is probably the only Temple which is not named after the deity of the Temple but the sculptor who has built such a magnificent Temple. The main deity of the Temple is Lord Shiva. The Temple was built in 1213 A.D during the reign of Kakatiya Ruler Ganapati Deva. It took 40 years to build this Temple. One will be awed at the intricate and exquisite sculptures and carvings of the Temple. We took a guide, who demonstrated the history and the details behind each of the sculptures of the Temple. I would definitely suggest taking a guide to understand the richness of the Temple, who charges only Rs. 200/- for such an elaborate demonstration. You will be pleasantly surprised at the talent of the sculptors during Kakatiya Period. A mere loitering around the Temple won't give you the real pleasure unless you understand the meaning behind each sculptures and carvings of the Temple.
There are three porched entrances to the Temple. The Main Entrance to the Temple is facing the East. The Nandi Mandapa situated at the East of the Temple is worthy to be mentioned. In most of the lord Shiva temples, one will find the Nandi in straight position but here one will witness the Nandi in alert position and waiting to execute the order of Lord Shiva.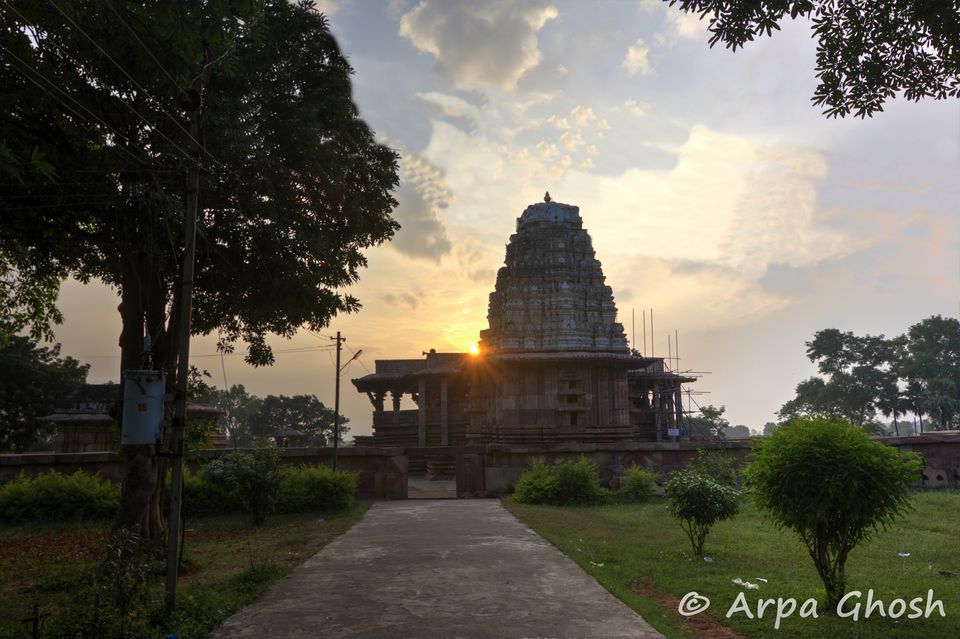 || Ramappa Temple ||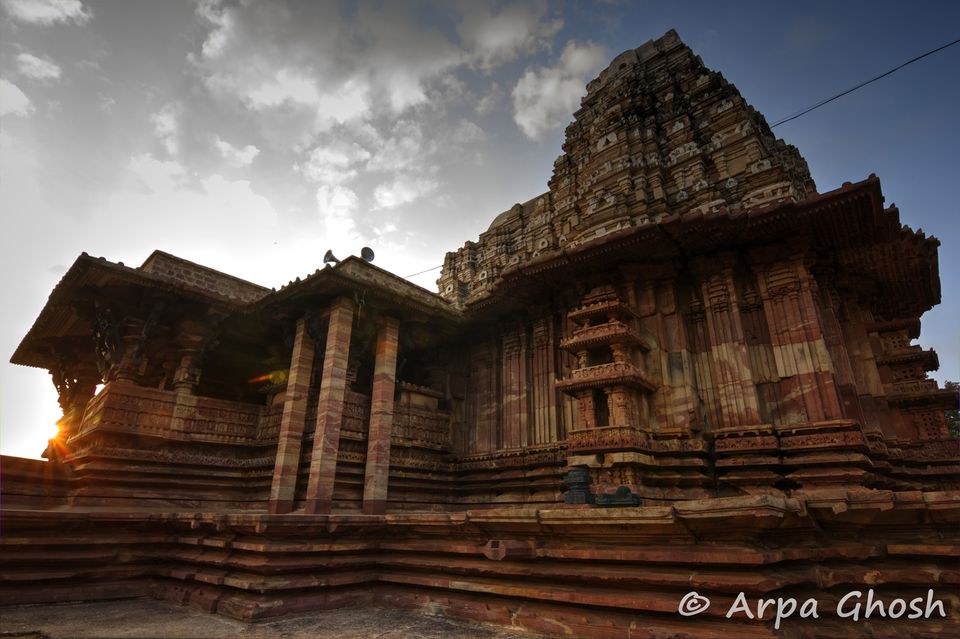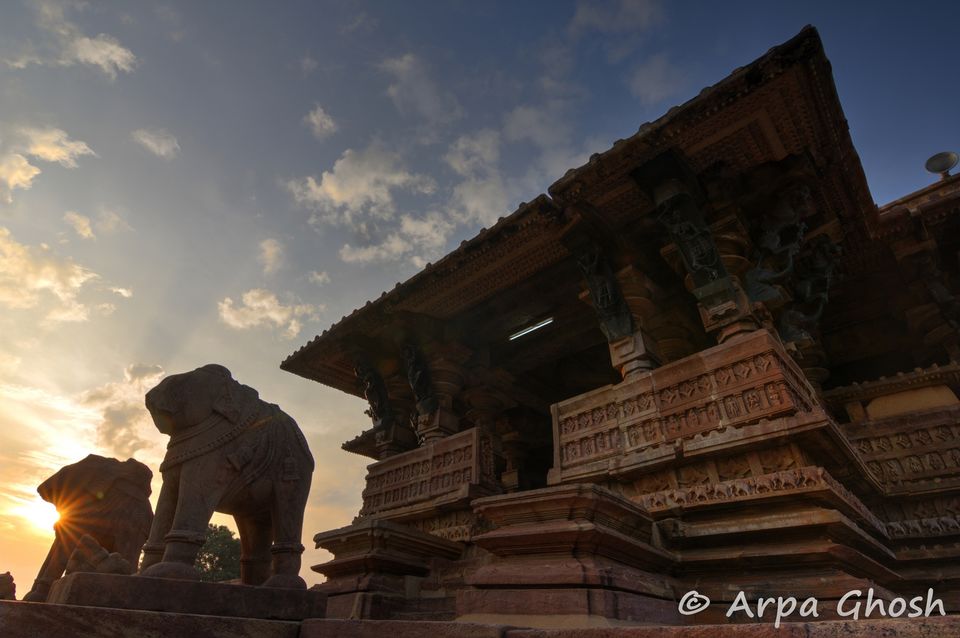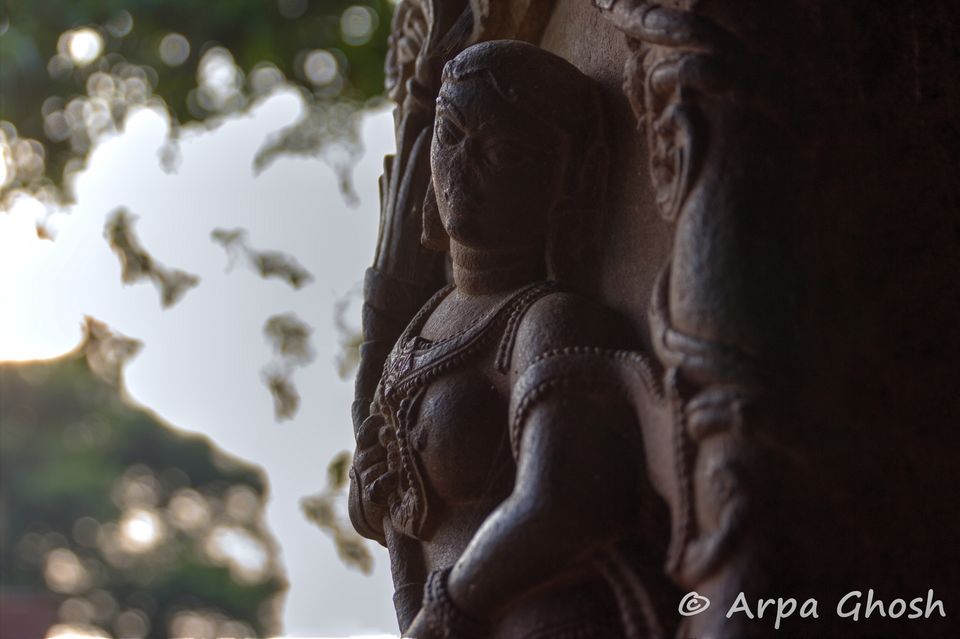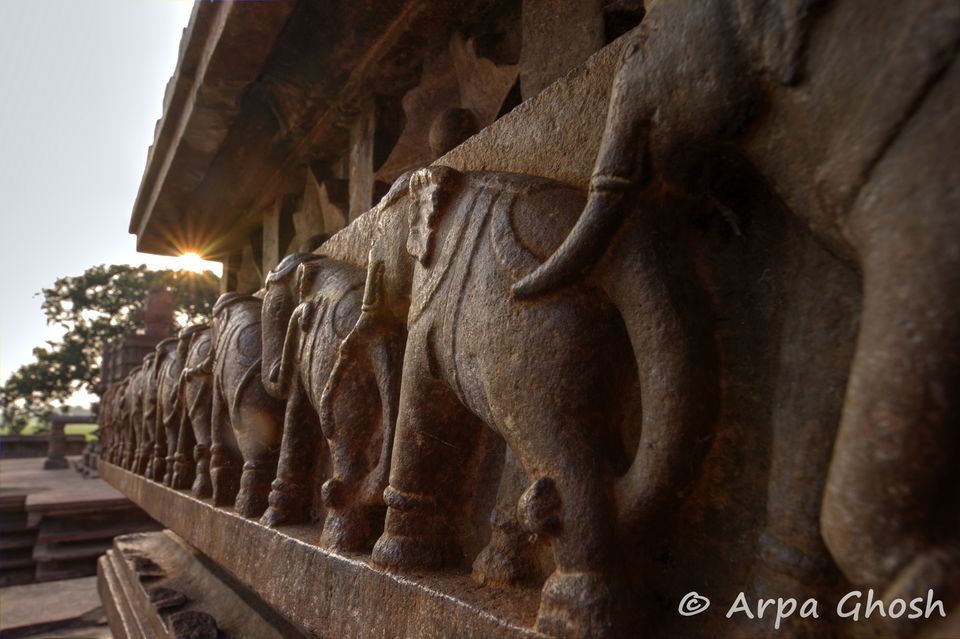 || The Elephant facing to the East and showing direction how to go around the Temple for pradakshin.. Each of the Elephant is distinct in its sculpture ||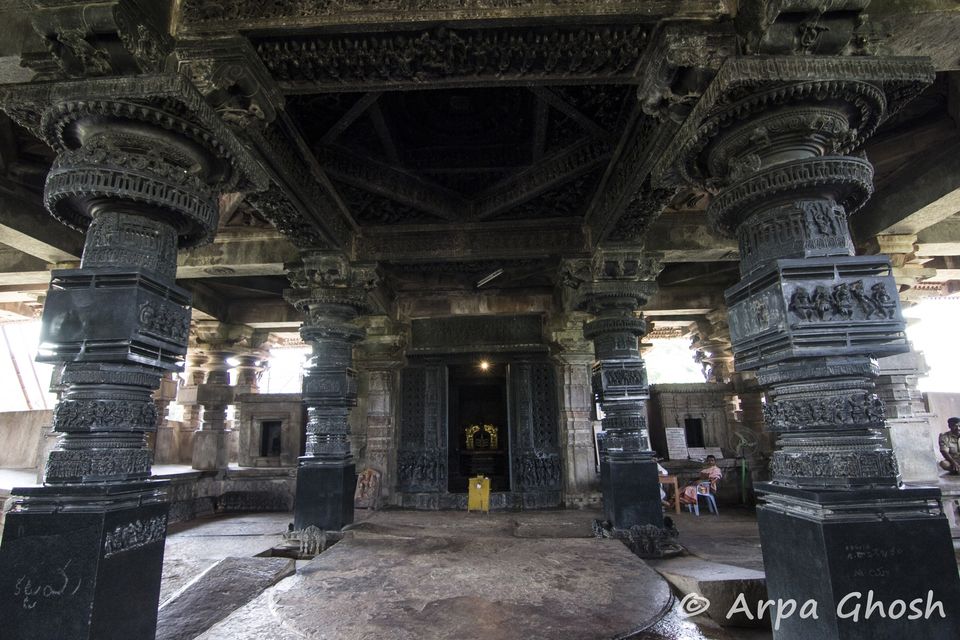 || Inside the Temple ||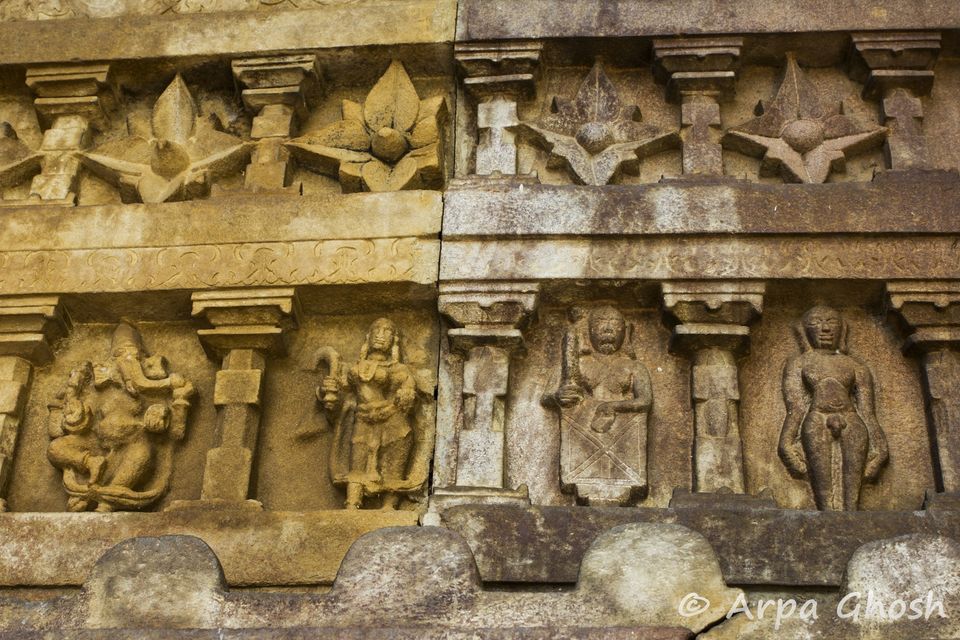 || The dual tone of the Temple due to two types of sandstone ||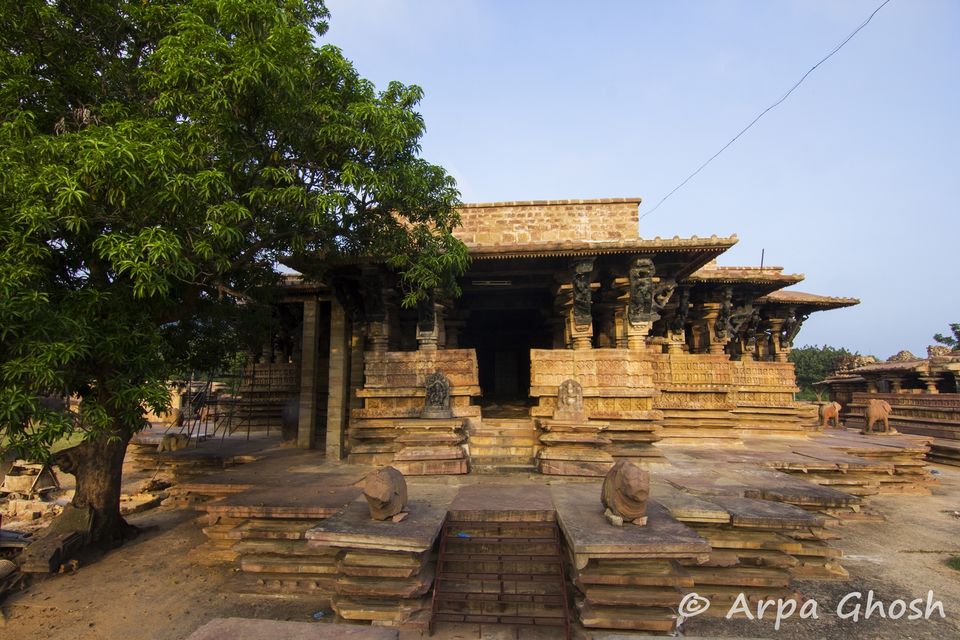 The Temple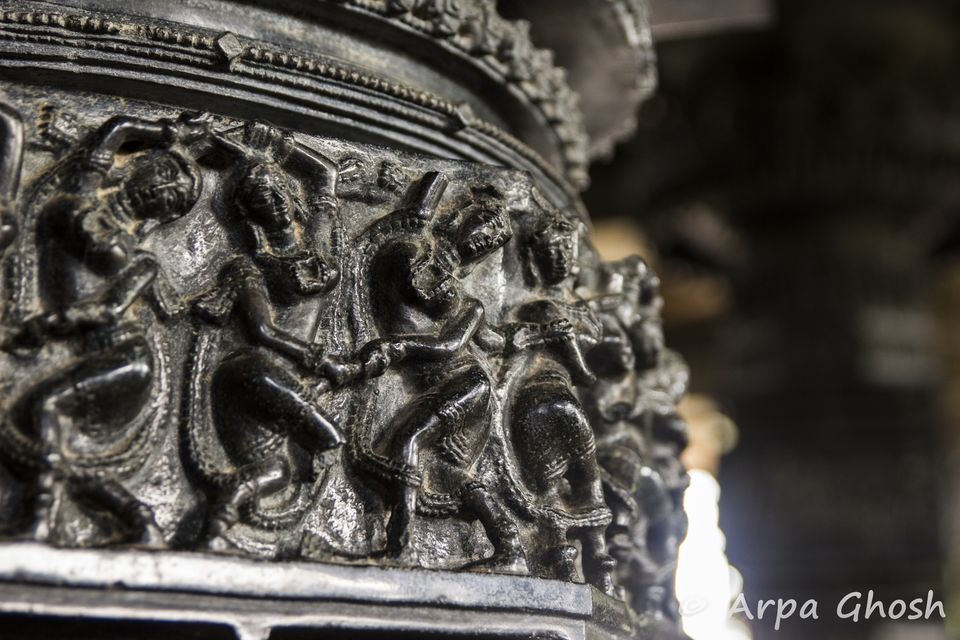 || Beautiful intricate sculpture ||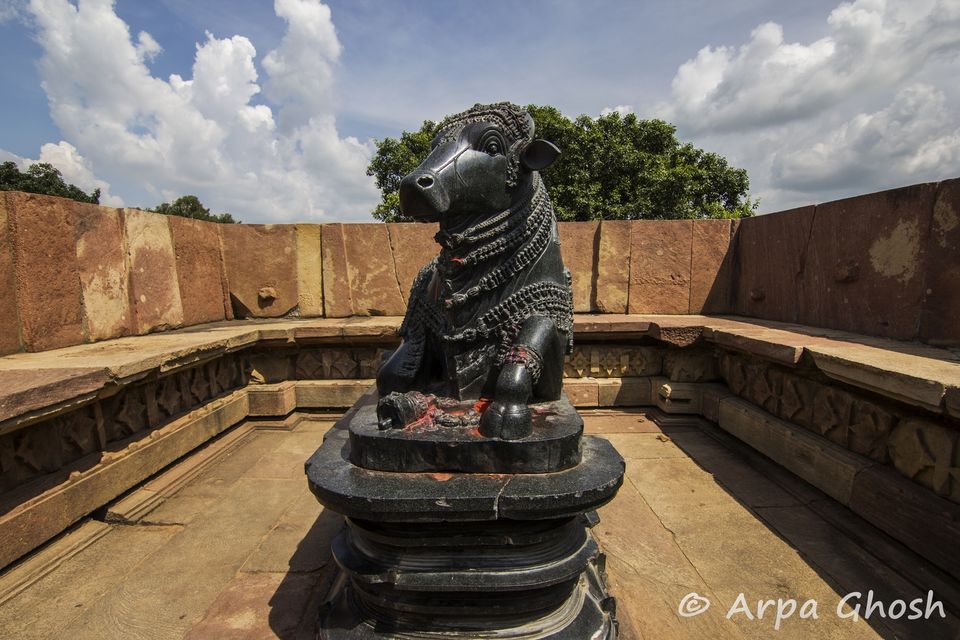 || The Nandi in alert position ||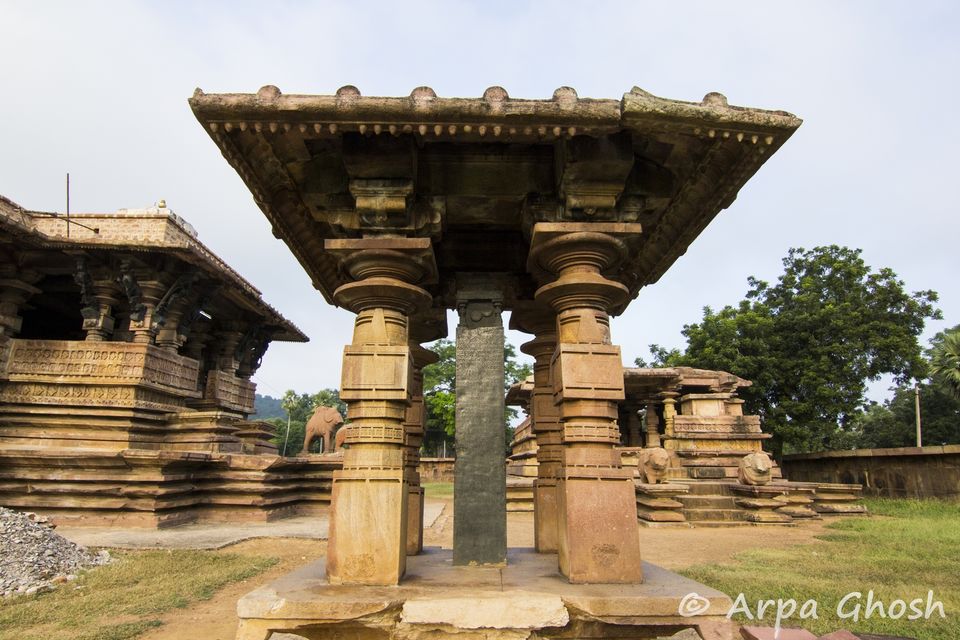 || Inscriptions in Ramappa Temple ||
I would say Ramappa Temple is a must visit place if you are planning a trip to Warangal. This Temple itself is a work of Art. This Temple is the best example of the architectural skill of the Kakatiya Dynasty. Having explored the Temple, we headed back to Haritha Hotel, to have lunch.
Haritha Restaurant offers buffet lunch (Vegetarian). The food is absolutely basic and edible, priced at Rs. 111/- per plate. There is no other restaurant or eateries in the vicinity. Haritha Restaurant is the only choice. Having done with our lunch, we took rest for a while. Around 3 pm, we started for Laknavaram Lake.
Lakhnavaram Lake is situated at 30 km away from Ramappa Temple. A sprawling lake surrounded by beautiful green hillocks, serene waters with lush green islands dotting the lake, the hanging bridge and much more are here at the Laknavaram lake. With the TSRTC run Haritha Hotel- Restaurant and boating facilities on the Lake, this place is a popular tourist destination. This place is extremely beautiful and fascinating. One has to buy ticket (Rs. 10/- per adult) for entry to the Suspension Bridge. The timing is 8am to 5:30pm to enjoy the Bridge and the Island. There are two categories of boating – Speed Boat at Rs.300/- per head; Shared boating for 15 minutes at Rs. 50/- per adult. Boating in Laknavaram Lake is an awesome experience. This place is absolutely pristine and beautiful! Around 5:30pm, we left for Laknavaram Lake for our hotel.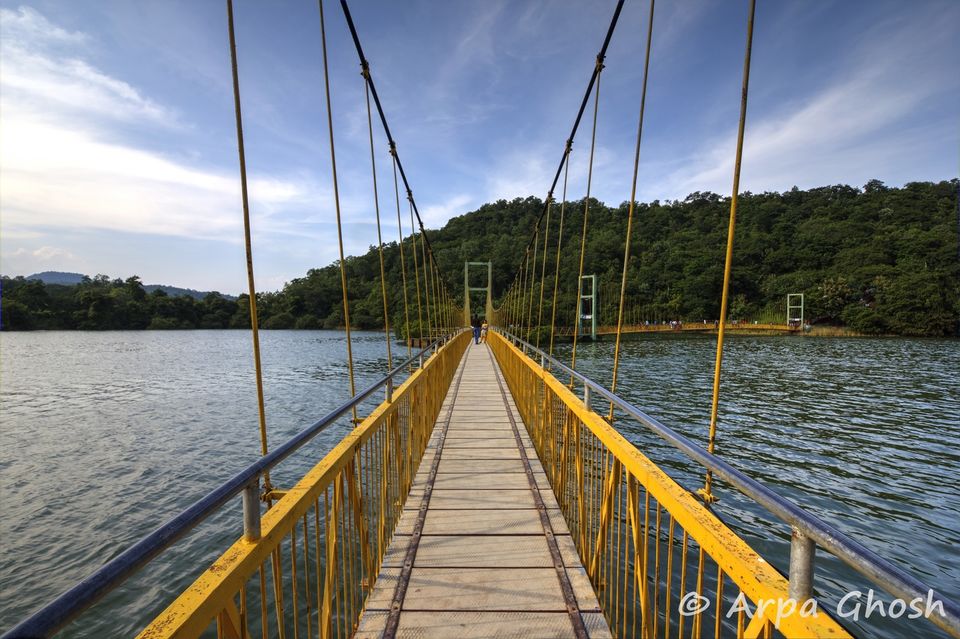 || The suspension bridge on Laknavaram Lake ||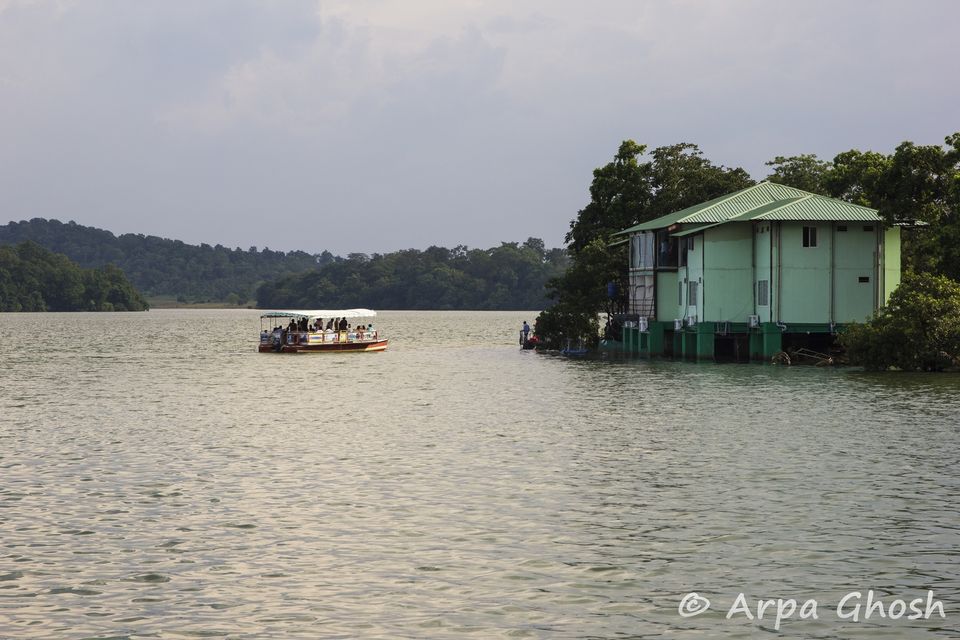 || Boating on Laknavaram Lake ||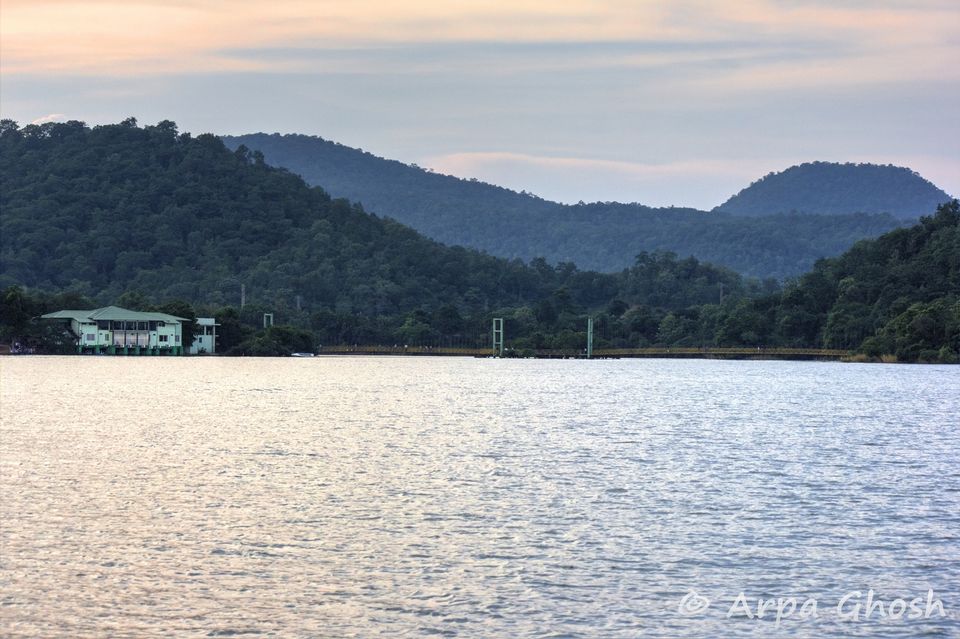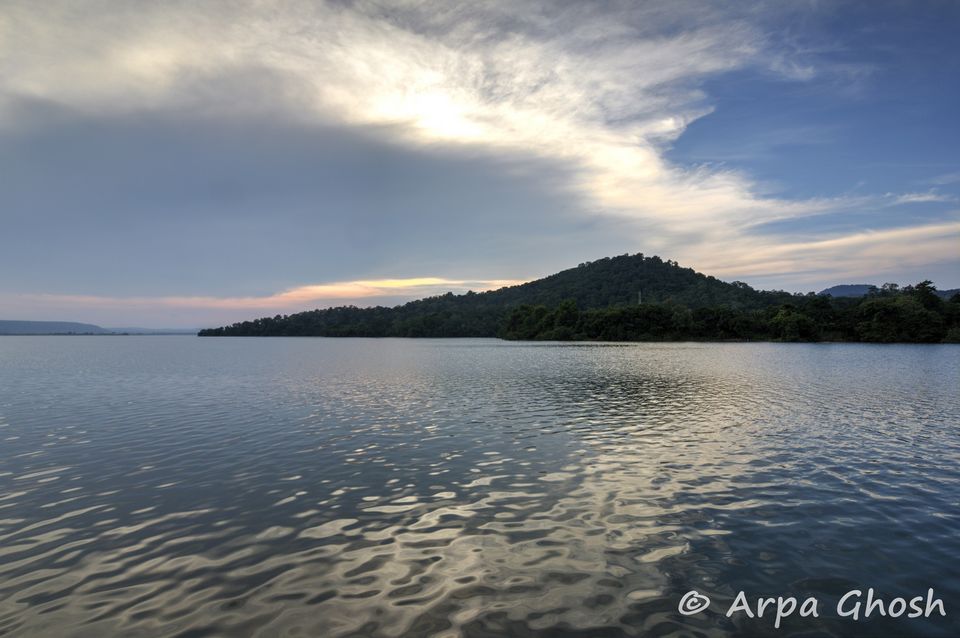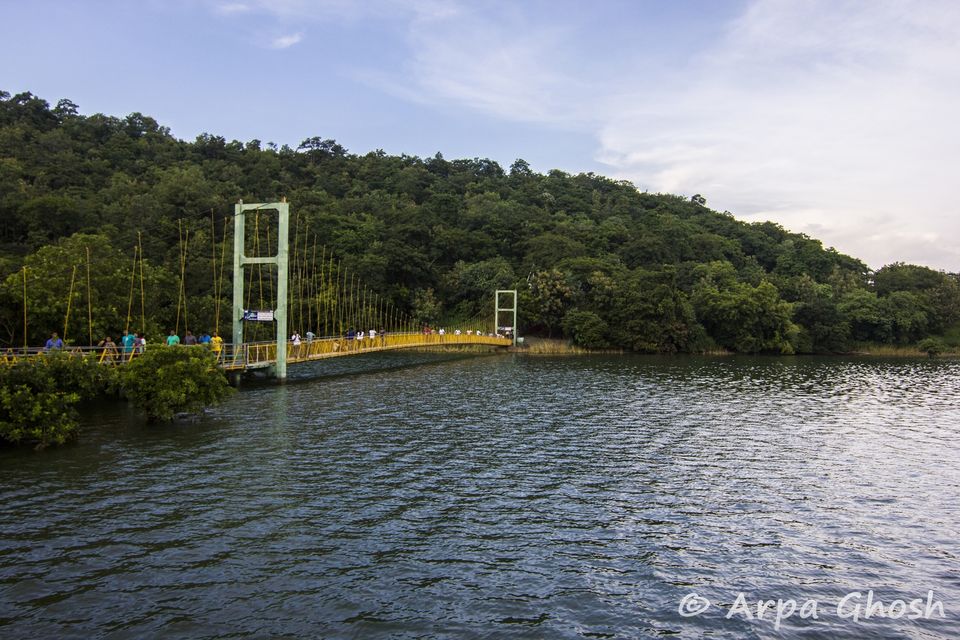 || The beautiful lake ||
|| Haritha Hotel & Restaurant, Laknavaram Lake ||
On returning, there was nothing much to do. It was all silent and dark around. The Restaurant was closed in the evening, so, there was no option for evening snacks. Luckily, we took some snacks and snickers which saved hungry us! Token of advice: Make sure to carry snacks with you if you are staying in Ramappa Haritha. Don't have any expectation from Haritha Restaurant, Ramappa. As expected, dinner had limited choice – Fried Rice, Chapati, Egg Bhurji ONLY. Yes, that's all for dinner! Luckily Chapati and Egg Bhurji was tasty and edible!
We woke up early at 6am to enjoy sunrise by Ramappa Lake. Ramappa Lake is a magnificent example of irrigation work of Kakatiya Dynasty constructed in 13th Century A.D. during the reign of Ganapathi Deva. Its water is spread over an area of more than 82 Sq. Kms with lush greenery all around. The lake is over looked by beautiful hill ranges in the background providing a spectacular view. We then strolled around and walked down 1 km to the Ramappa Temple again. We were the only ones in the Temple at that hour. The Temple is open from 6am to 6pm. We were in love with the Temple! Enjoyed the beauty of the Temple with the sunrise and sought blessings from Lord Shiva and started our day.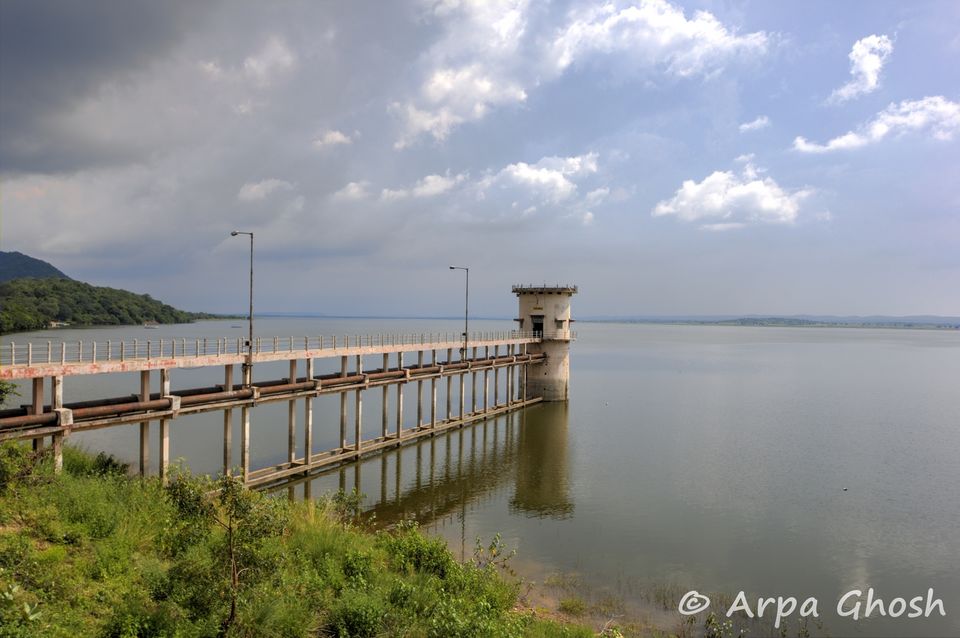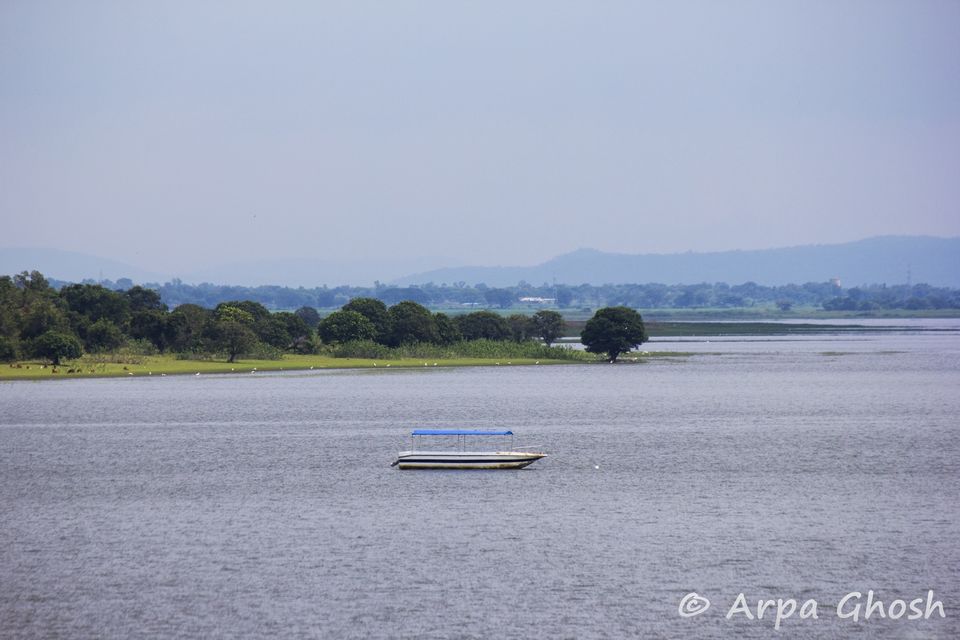 || Ramappa Lake ||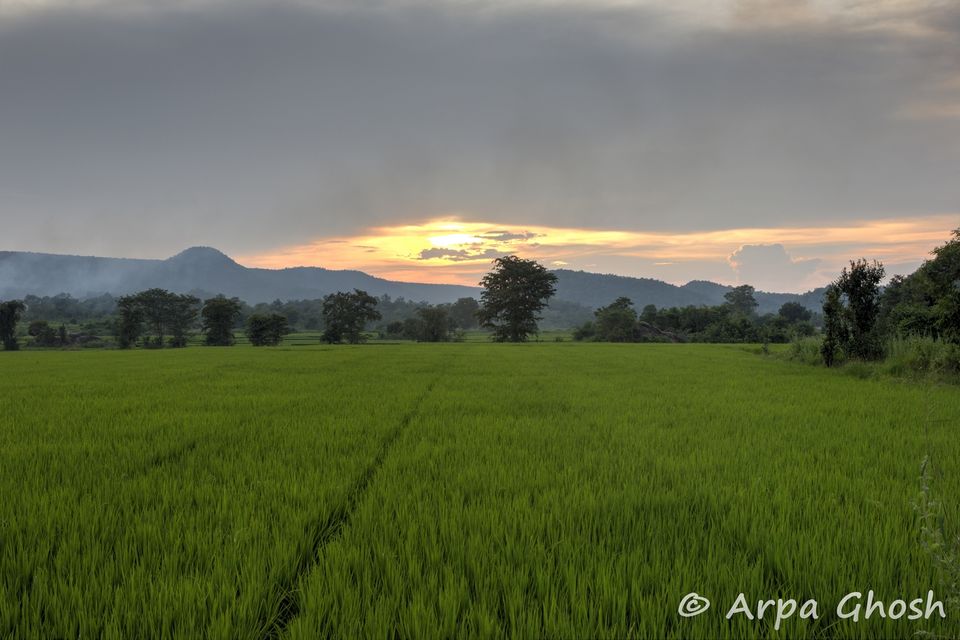 || Sunrise at Ramappa ||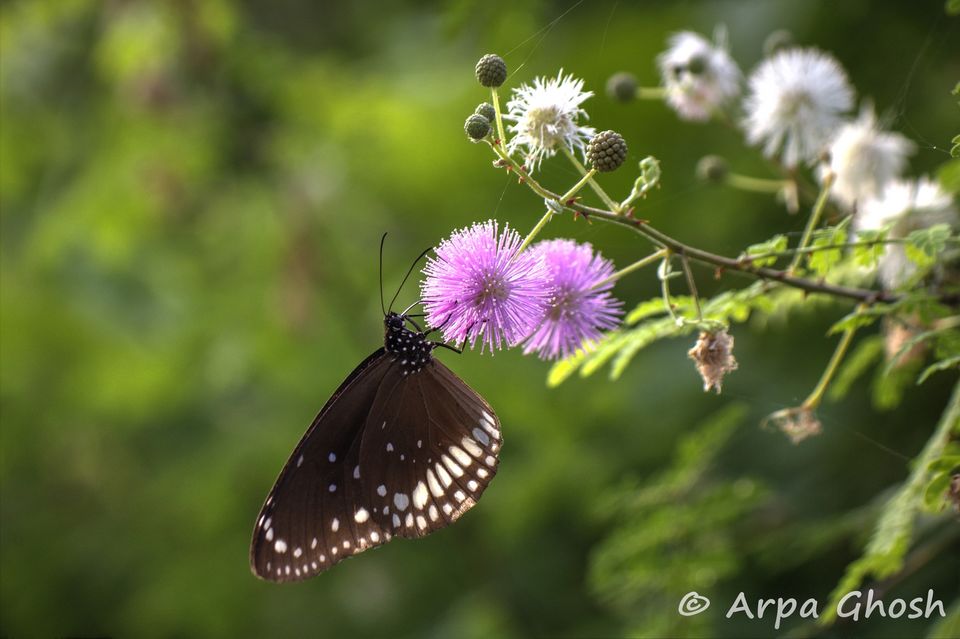 || Beautiful flora and fauna around Ramappa ||
We returned to our hotel after 2 hours. Had breakfast and checked out. Now, it was time for us to explore Warangal. It was a bright sunny day and the scorching heat of the sun was posing trouble for us to explore. I was shocked to find such high temperature in Warangal in the month of October.
Our first stop was Bhadrakali Temple. The history behind the Temple dates back to 625 A.D. The Temple is dedicated to Goddess Kali Mata. Surrounded by lush greenery amidst hilly region, this Temple is situated by the bank of an artificial lake - Bhadrakali Lake. The beautiful serene lake, the rocky formations in the surroundings add to the charm of the Temple.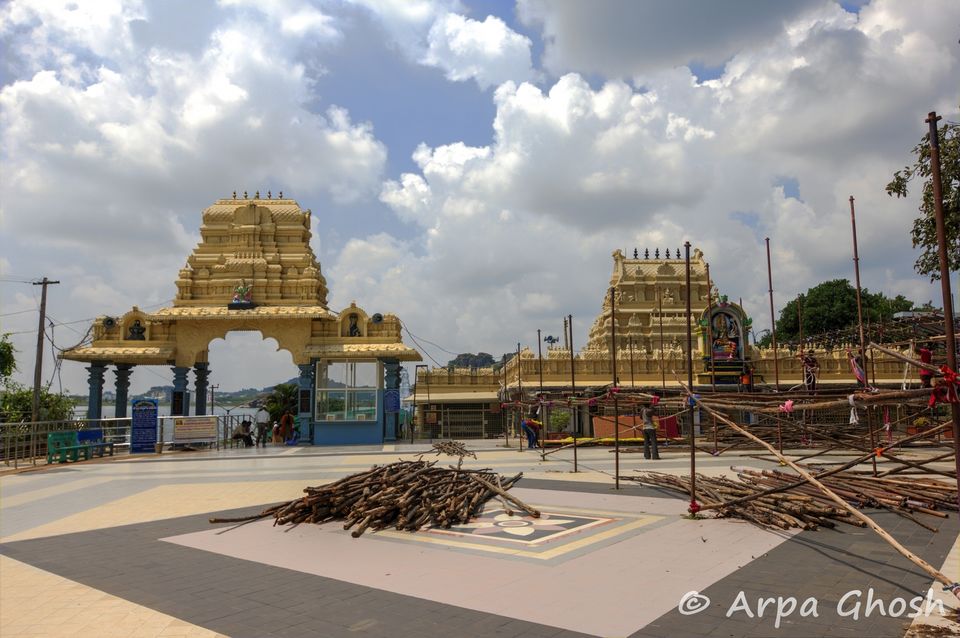 || Bhadrakali Temple ||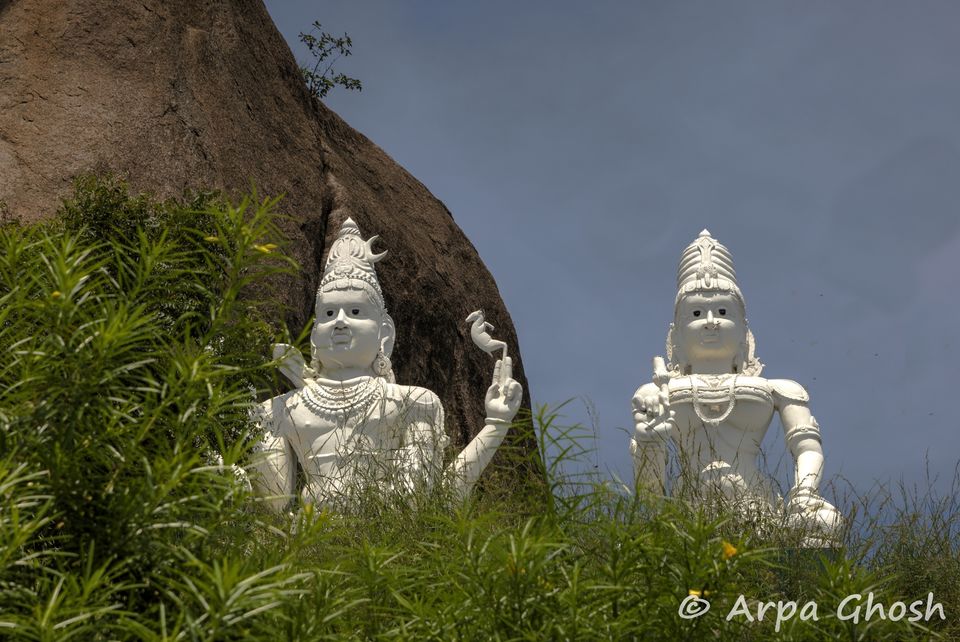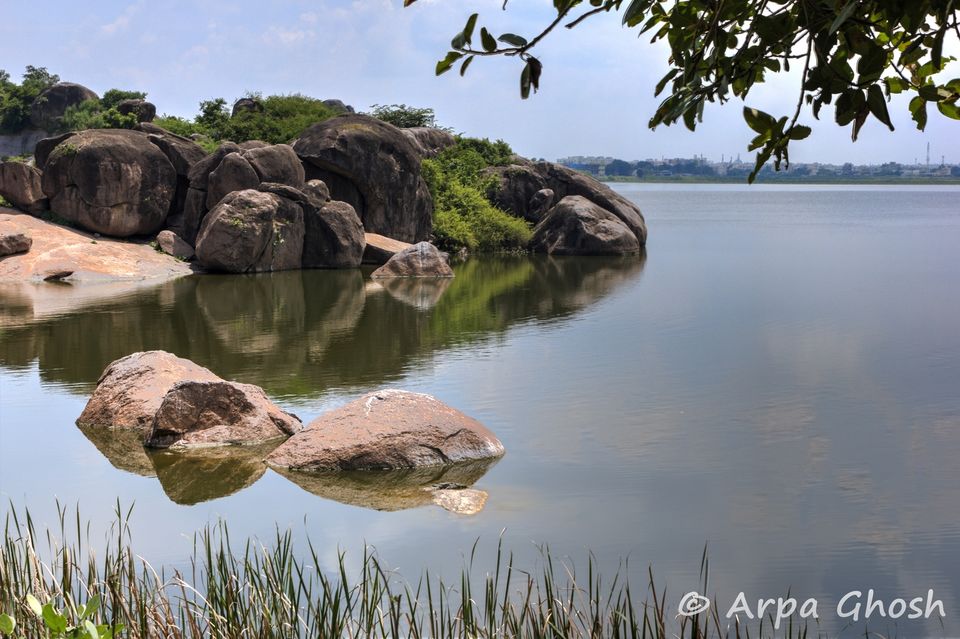 || Bhadrakali Cheruvu ||
Then, we visited Thousand Pillars Temple at Hanamkonda. I have read a lot about Thousand Pillars Temple but was really disappointed at the sight of it. I had huge expectation in terms of architectural skills. Though the Temple was built by Rudra-I of the Kakatiya Dynasty in 1163 AD, this Temple doesn't witness massive intricate architectural skill of Kakatiya period, as I witnessed in Ramappa Temple. The Thousand Pillars Temple is situated on a platform raised to a height of 1 m from the ground. It consists of three shrines of Siva, Vishnu and Surya arranged round a central hall with a Ranga mandapa. This temple is also maintained by the ASI.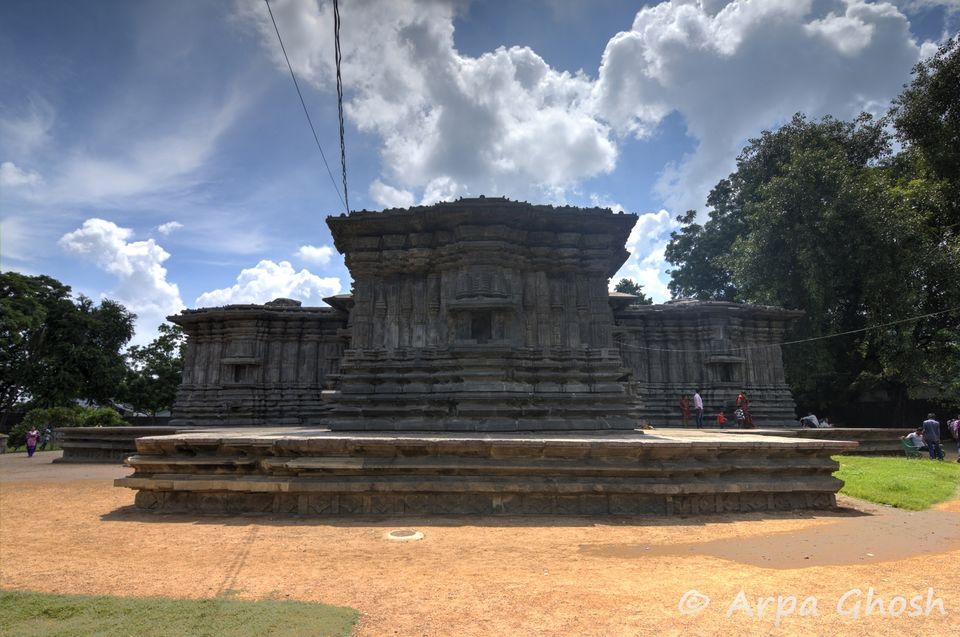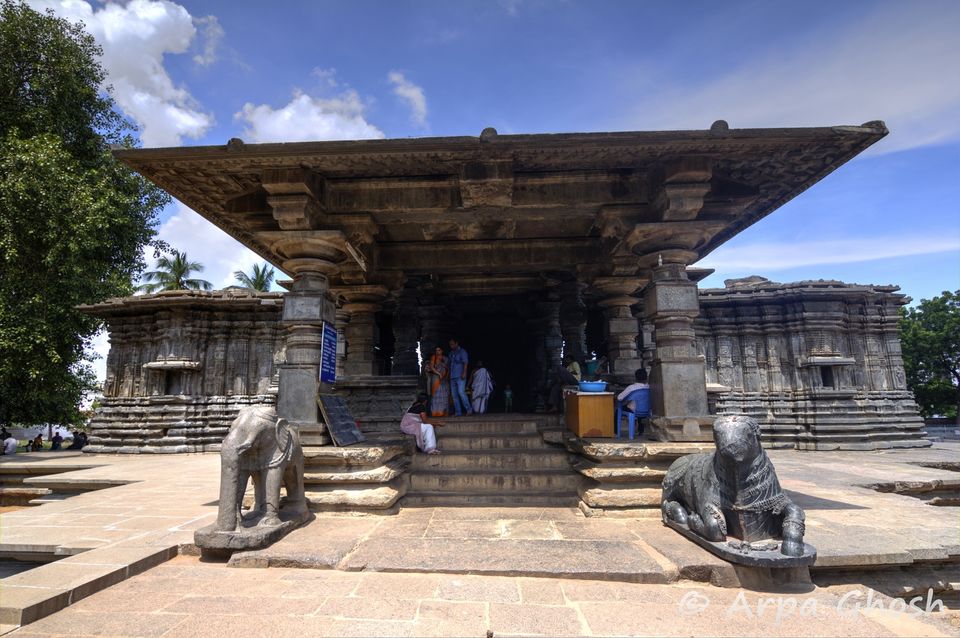 || Thousand Pillar Temple ||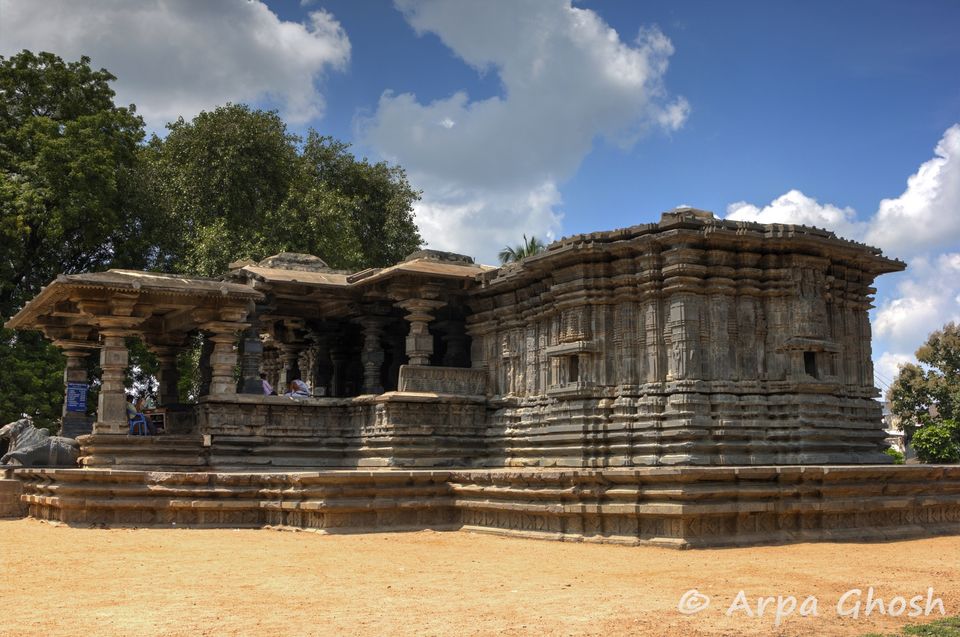 || Thousand Pillar Temple ||
Having explored Thousand Pillars Temple, we decided to have lunch and take rest from the heat. There are number of South Indian restaurants. We wanted north Indian food. Our driver failed miserably to find one for us. He kept roaming round the city for long and went near Warangal Fort as it would be our next stop after lunch. There were no restaurants in sight. Finally, we managed to get a dhaba, where we had lunch. There are multi cuisine restaurants – but situated far in Hanamkonda, Kazipet-Warangal side as informed by the driver.
Then, we reached Warangal Fort after lunch. The place is in ruins but well maintained by ASI. Warangal was the capital of the Kakatiyas in 12th Century A.D. The Warangal Fort has four Ornamental Gates. The feature of historical arches has been adopted as symbol of Kakatiya dynasty and now has been officially incorporated as Emblem of Telangana for the State of Telangana. One will come across a Shiva Temple with a statue of Nandi as well. The extensive intricate carvings of the ruins will mesmerize you. One can certainly enjoy the intricate carvings and architecture of the ruins.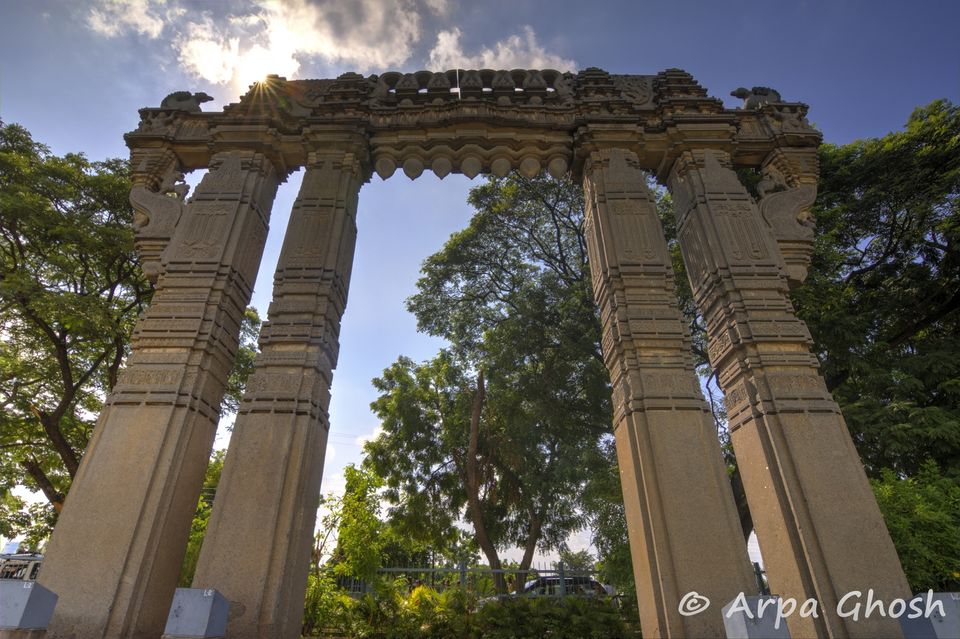 || The iconic symbol of Kakatiya Dynasty ||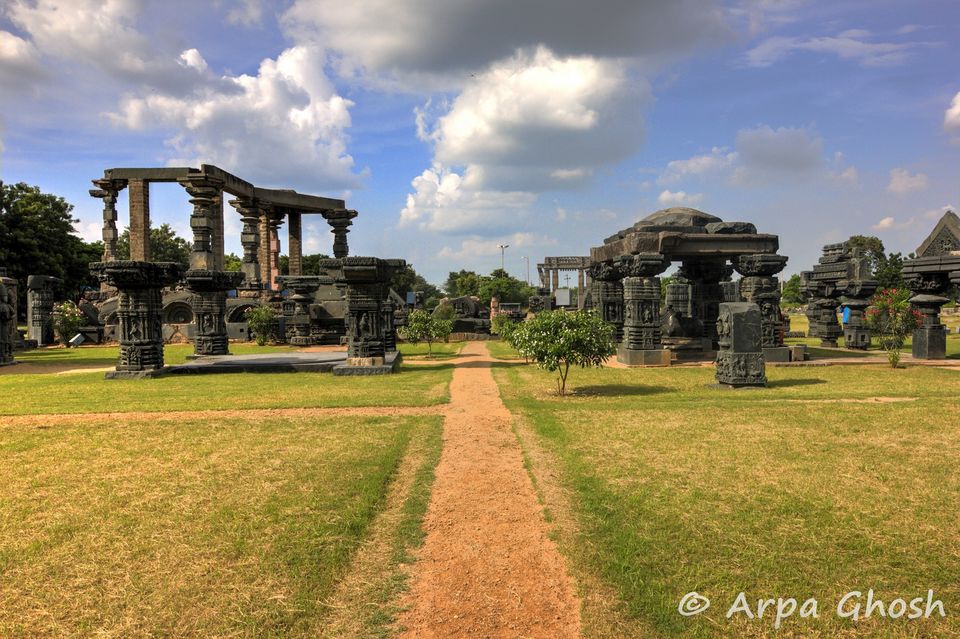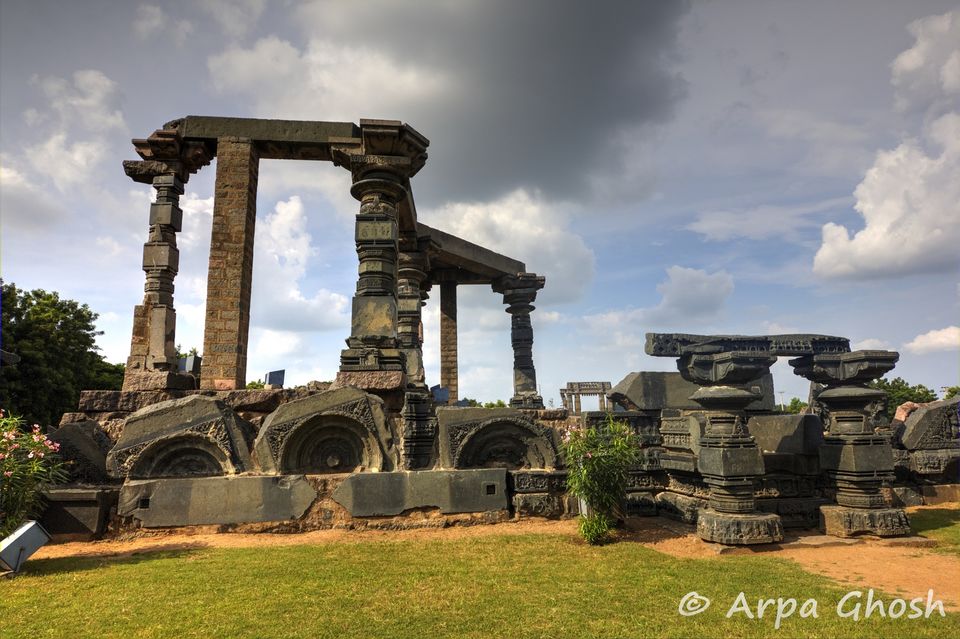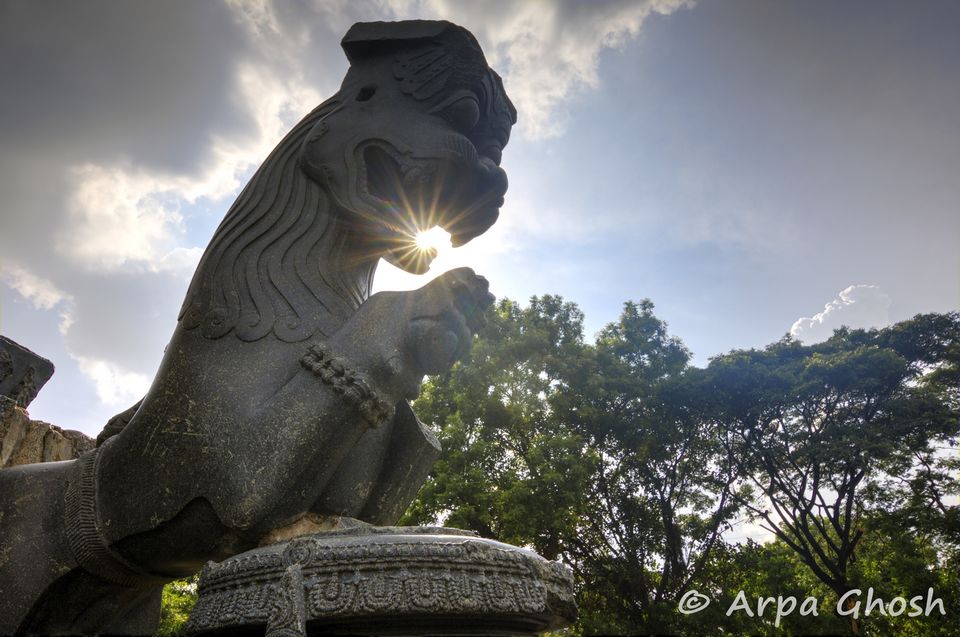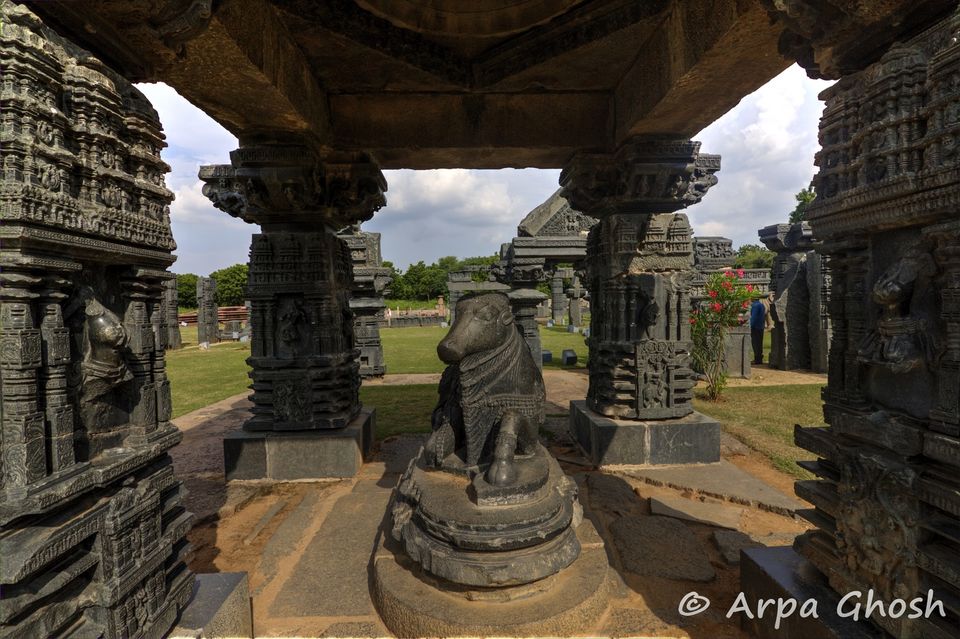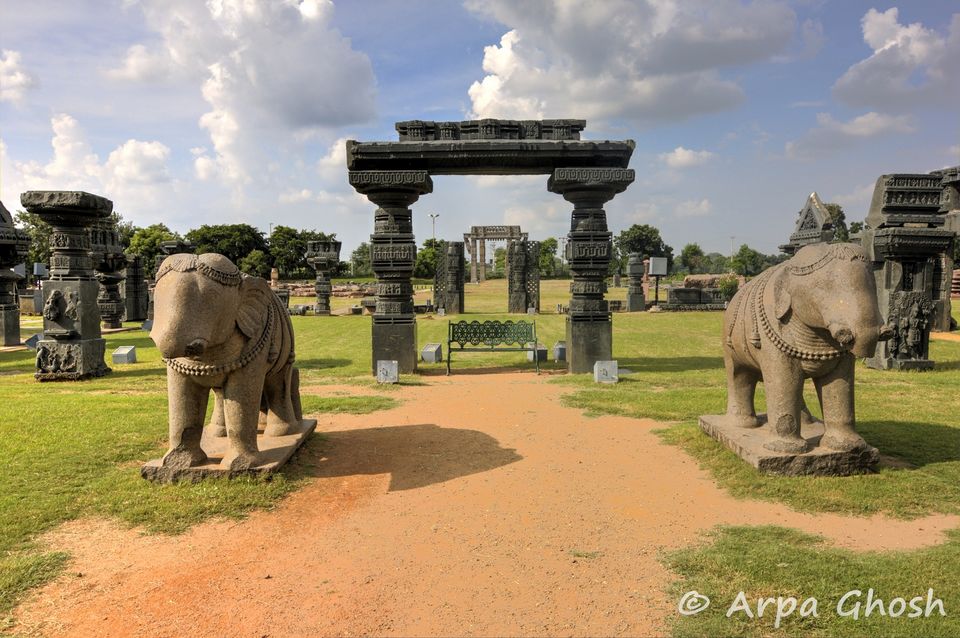 || Warangal Fort ||
But trust me, the scorching heat of sun in the afternoon made it unbearable for us to stand and hardly could we explore much! We retired under tree and sipped on cold drinks! Another token of advice: Plan a visit to Warangal in winter, in the month of December- January, then you will be in a better position to explore. Otherwise, Warangal has tremendous hot and dry weather round the year. In summer, its temperature reaches even 50 degrees.
Our return train was scheduled at 6:45pm. We had time in hand. In the evening, we went to a very nearby park to Warangal Fort – Kakatiya Children's Park. The Park is well decorated and maintained. There is a small water body with boating facility. An ideal place for recreation. There is a small hillock, which you can climb and get a top view of Warangal city. In the evening, the weather was better. The setting sun, cool breeze made the hillock enjoyable. We spent some quality time and then ended our trip with a happy note.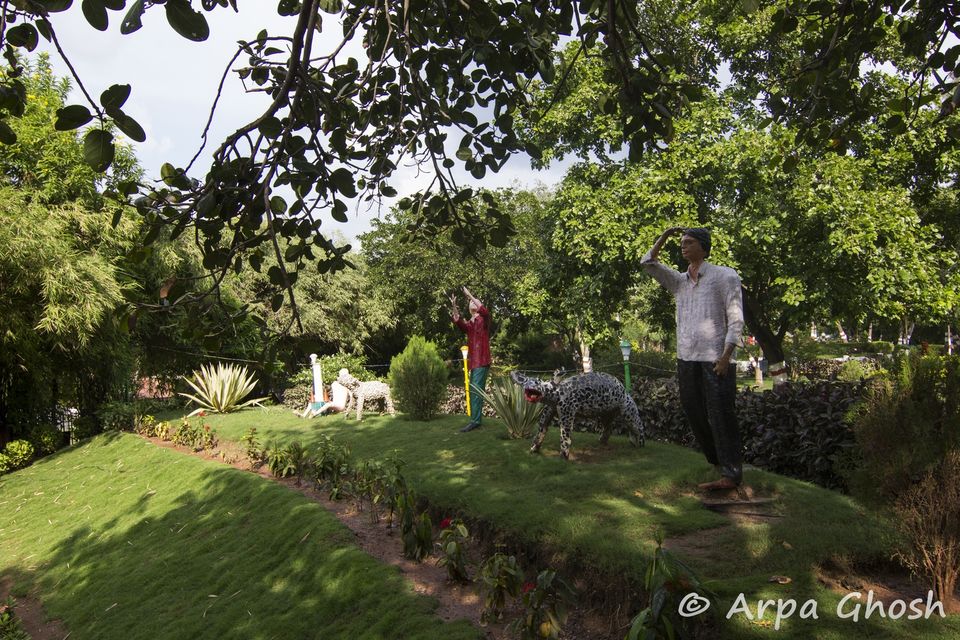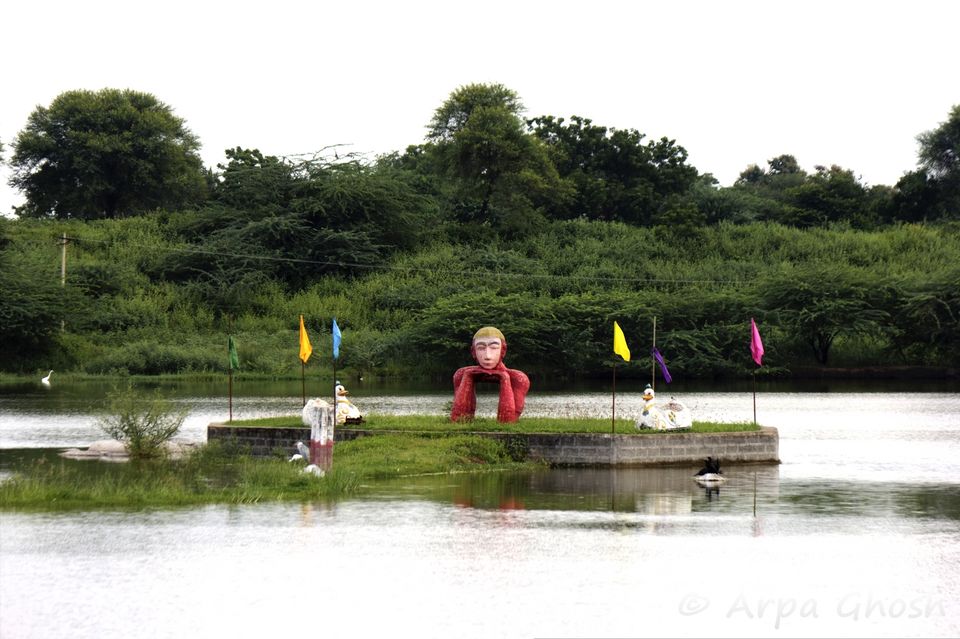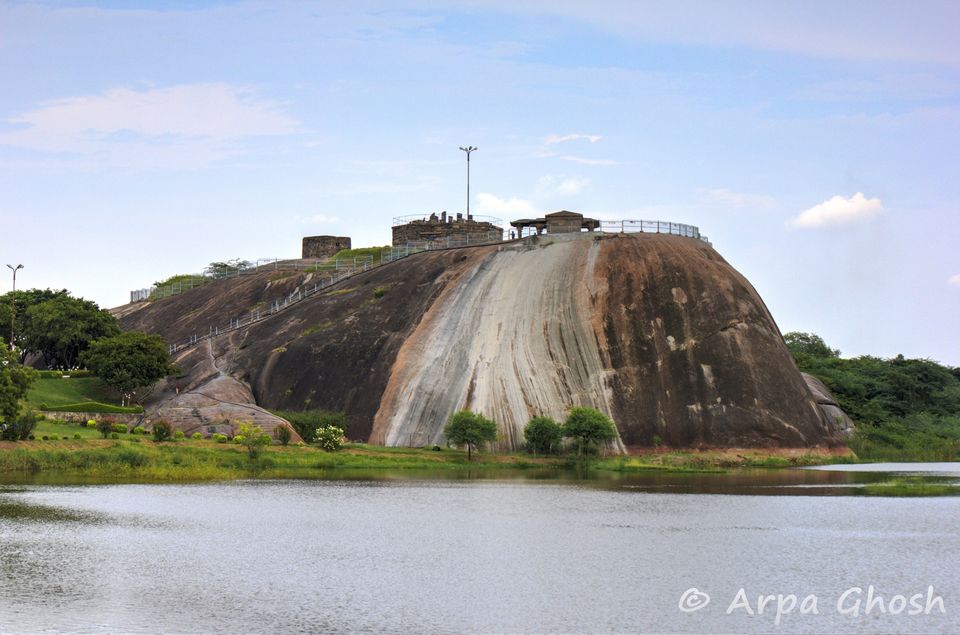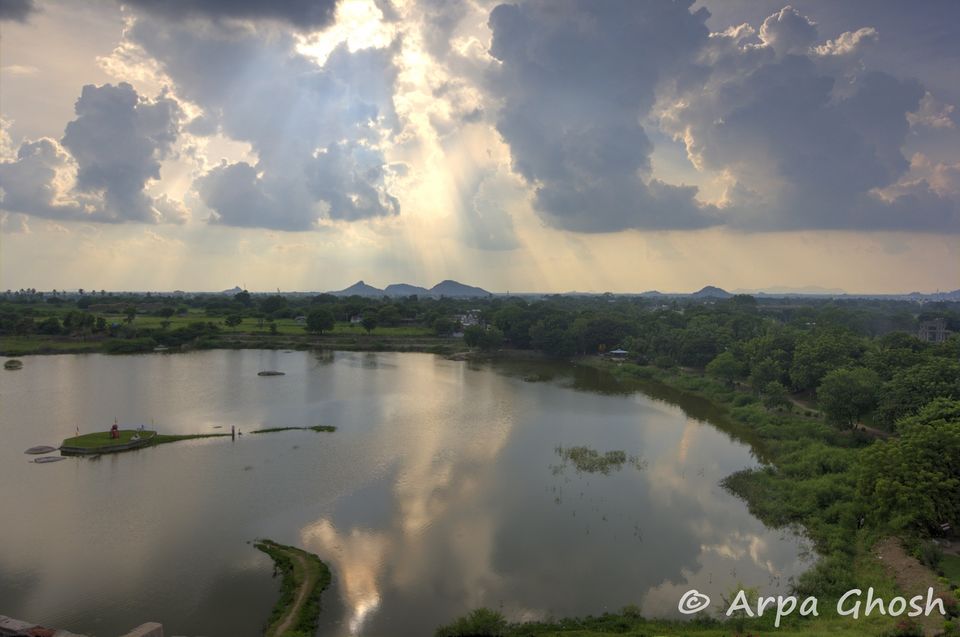 || Kakatiya Children's Park ||
Our driver dropped us at Warangal station. Indian Railways never give me any pleasant surprise. Our Train Guntur Super Fast Express was running late by 45 minutes. Finally, we started from Warangal at 7:30pm and reached Secunderabad at 10:30pm.
Overall the trip was nice. Ramappa Temple was the star attraction of the trip! Ramappa Lake and Laknavaram Lake were pleasant and enjoyable. One can easily complete the sightseeing of Warangal city in barely 5-6 hours provided the weather is in your favour. Pakhal Lake is another popular destination from Warangal. However, we couldn't make it this time. Hope to visit Pakhal Lake some day with a stopover at Warangal.
Frequent Searches Leading To This Page:-
warangal district in telangana, temples in warangal district, places to visit in warangal telangana, sightseeing places near warangal, tourist places in warangal telangana