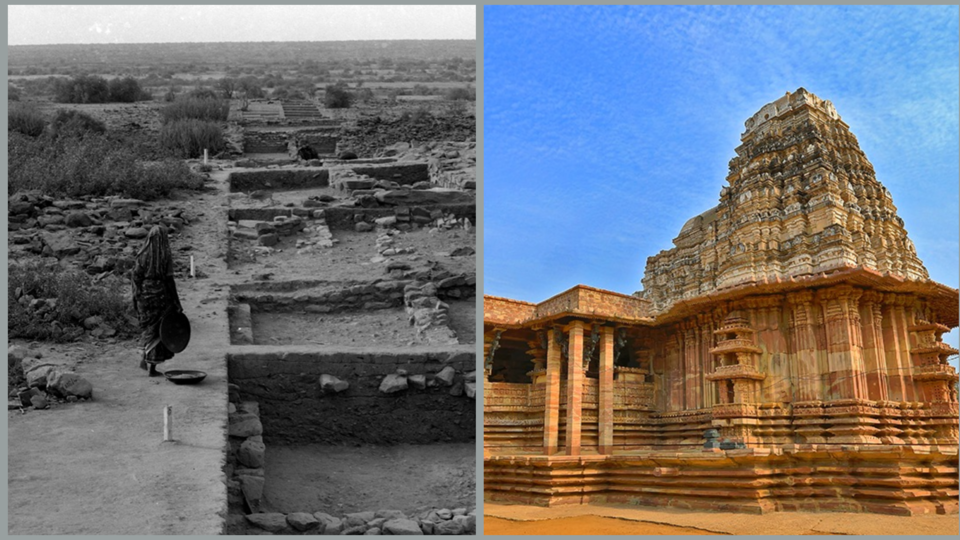 It's a proud moment for India, and everyone who loves the country's extraordinary archaeological sites, culture and heritage, as UNESCO has conferred the World Heritage tag to Telangana's historic 13th century, Ramappa Temple and Harappan-era city of Dholavira in Gujrat.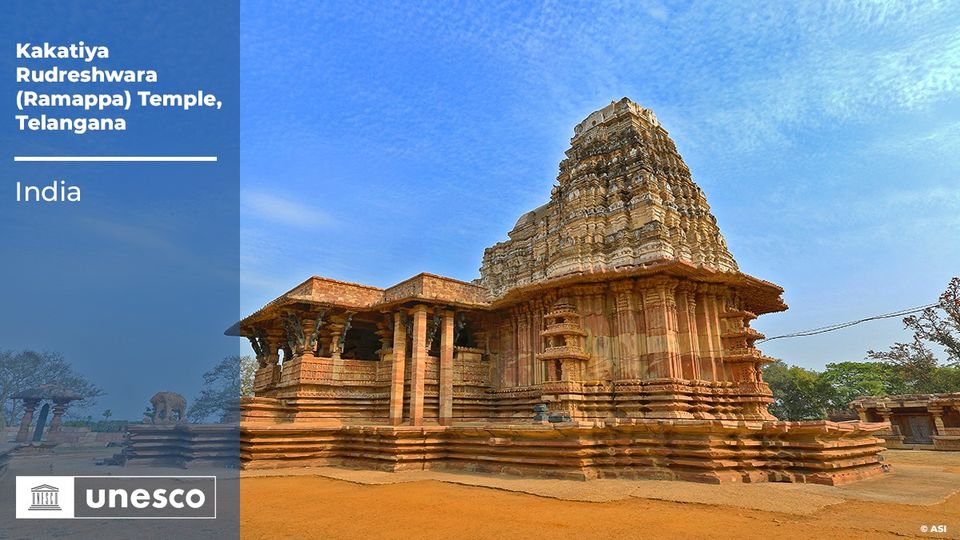 The nomination for a World Heritage Site for the Ramappa and Kakatiya temples was made in 2014 while it was in 2019 that it got included in the 'Tentative List' of UNESCO sites. This is probably the only temple in India known by the name of the sculptor.
Whereas Dholavira was included in the 'Tentative List, of World Heritage List in 2014.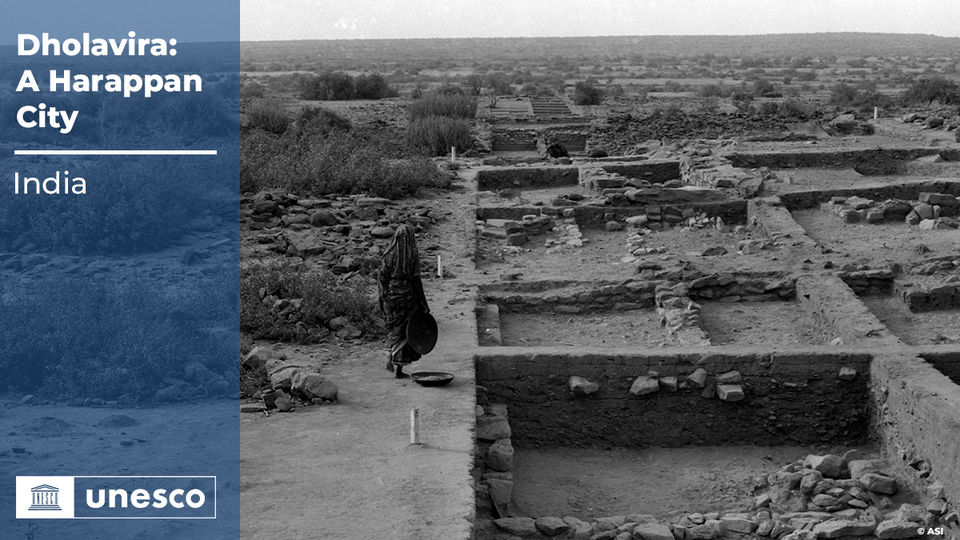 About Ramappa temple
Dedicated to Lord Shiva, the Ramappa Temple is also known as the Rudreshwara Temple. It is located in the village of Palampet approximately 209 km from Hyderabad in the state of Telangana.
An inscription in the temple dates it to the year 1213 CE and says it was built by a Kakatiya General Recherla Rudra Reddy, during the period of the Kakatiya ruler Ganapati Deva. Marco Polo during his visit to the Kakatiya Empire mentioned this temple as "the brightest star in the galaxy of temples".
In a Tweet, PM Narendra Modi mentioned that "The iconic Ramappa Temple showcases the outstanding craftsmanship of great Kakatiya dynasty. I would urge you all to visit this majestic Temple complex and get a first-hand experience of its grandness."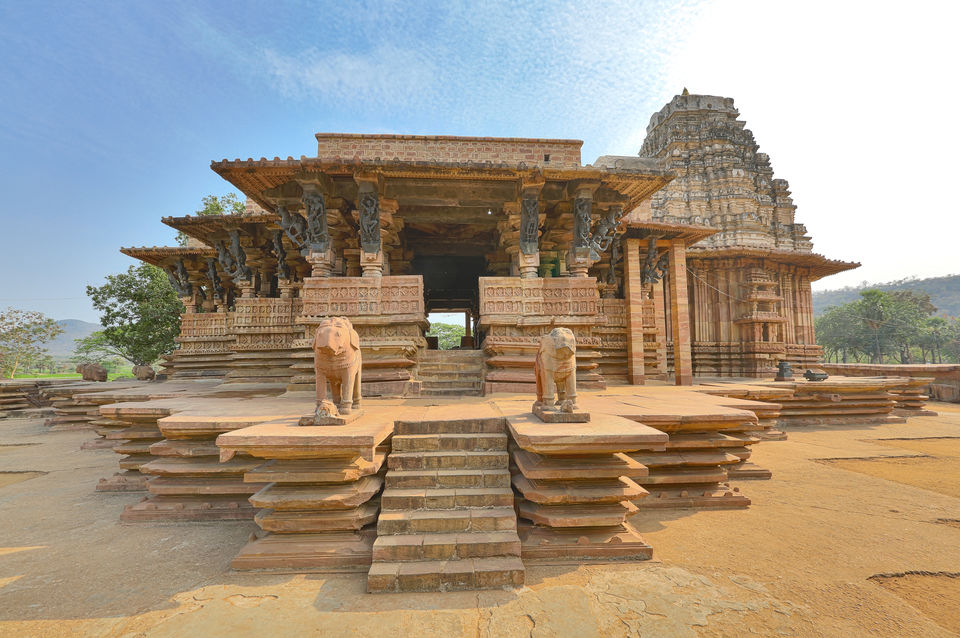 The temple is standing on a 6-ft high star-shaped platform. The hall in front of the sanctum has numerous carved pillars that have been positioned to create an effect that combines light and space wonderfully.
The main structure of the temple is built with reddish sandstone, but the columns around the outside have large brackets of black basalt. The walls of the temple showcase intricate carvings. Even pillars and ceilings have been engraved beautifully.
Inside the temple, Shiva linga has been placed at a height of 9 feet in Garbhagriha. At the entrance of Garbhagriha, one can find carvings on the walls, showcasing various dance forms as well as different musical instruments. Its ceiling consists of carvings, depicting scenes from Hindu epics Ramayana, Shiva Purana and various other ancient texts.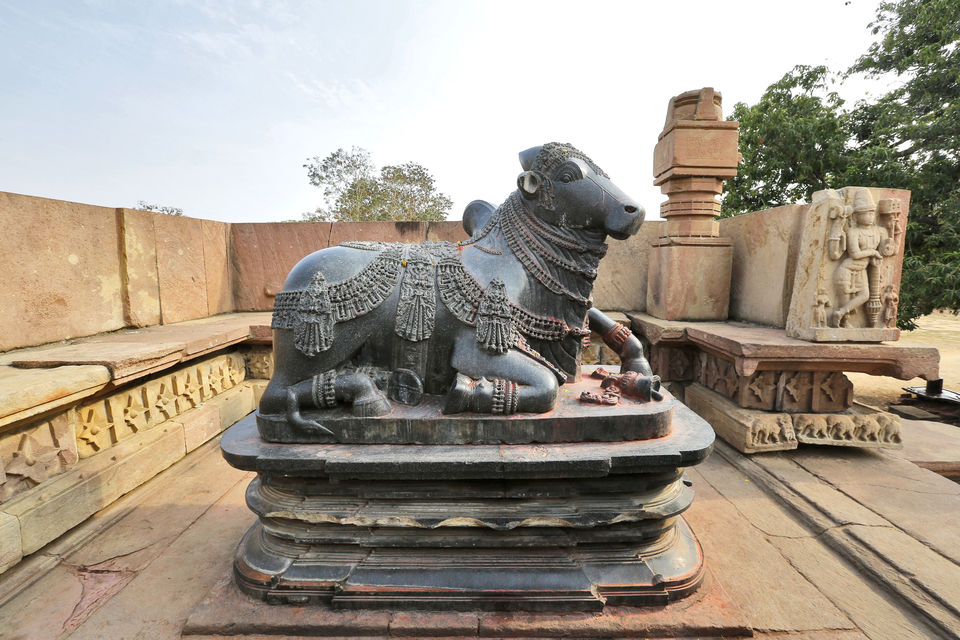 How to reach Ramappa Temple
Ramappa temple is located around 67 km away from Warangal. To reach the temple, tourists are required to reach Warangal. The nearest airport to Warangal is in Hyderabad, which is 142 km apart. The nearest railway station is Kazipet which is only 10 km from Warangal. From Warangal, one can board one of the many public buses that run up to or via Ramappa Temple at regular intervals. If interested in going at your own pace, you can hire a private taxi and travel to this temple from Hyderabad.
Timings:
The temple is opened all days of the week from 6 am to 6 pm.
About Dholavira Site:
Dholavira is an archaeological site at Kachchh district of Gujrat. It contains ruins of the Harappan city. As per the archaeological existence collected from the site, it is believed that the site was occupied from 2650 BCE, declining slowly after about 2100 BCE. After that it was abandoned for a short period of time and then reoccupied till 1450 BCE.
Dholavira is one of the five largest Harappan sites and most prominent archaeological sites in India belonging to the Harappan Civilization. As per UNESCO, occupied between ca. 3000-1500 BCE, the archaeological site, one of the best-preserved urban settlements from the period in Southeast Asia, comprises a fortified city and a cemetery.
The site was first unearthed by Archaeological Survey of India (ASI) in 1967. But systematic excavation in this site started since 1990. From the Artifacts including terracotta pottery, beads, gold and copper ornaments, seals, fish hooks, animal figurines, tools, urns, and some imported vessels as excavated from the sites, it indicates trade links with lands as far away as Mesopotamia.
As per Gujrat Tourism, Dholavira has one of the world's earliest water conservation systems ever excavated. Satellite pictures show a reservoir underground, an expertly constructed rainwater harvesting system extending from the walls of the city, without which the settlement would not have thrived in the sparse rainfall of the desert.
After Champaner, Rani ki Vav and the walled city area of Ahmedabad, Dholavira is the fourth site from Gujrat to receive the World Heritage Site tag. Before Dholavira was excavated, Lothal in Dholka taluka of Ahmedabad was the most prominent site of Indus Valley Civilization in Gujrat. Besides Lothal, Rangpur was the first Harappan site in the state to be excavated.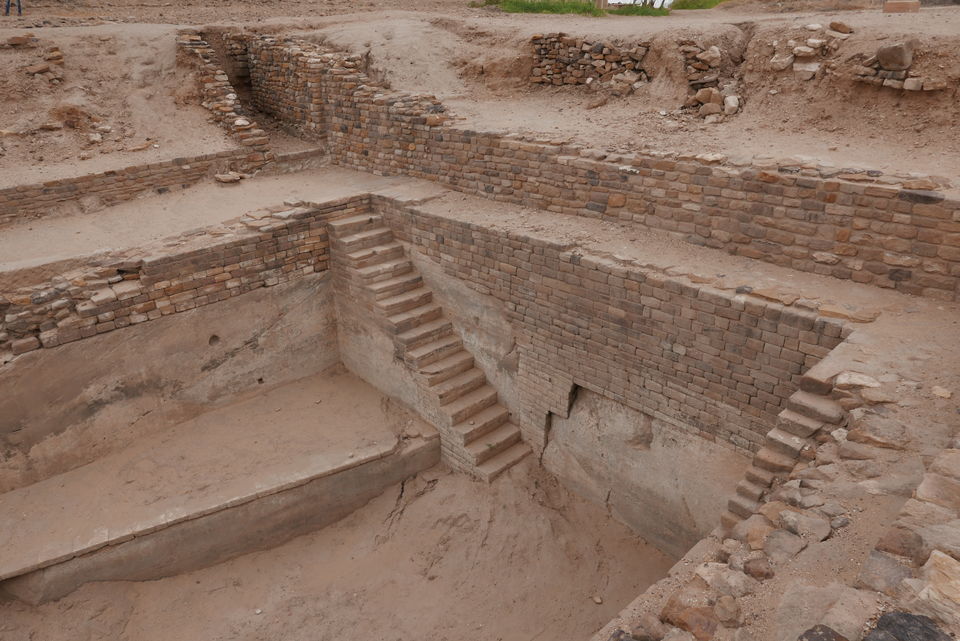 Prime Minister Narendra Modi tweeted that, "Dholavira was an important urban centre and is one of our most important linkages with our past. It is a must visit, especially for those interested in history, culture and archaeology."
How to reach Dholavira Site?
The easiest way to reach Dholavira is by road as they are in an excellent condition. You can hire cabs from Bhuj. However, the distance from Bhuj to Dholavira is around 214 km. It will take nearly about 5 hr. to reach Dholavira from Bhuj. Otherwise, you can get buses from Bhuj to Rapar, which is the nearest major town to Dholavira. In that case it will take more time. If you are taking the train, Bhuj Railway Station will be the closest station to Dholavira.
Timing at Dholavira Site:
The timings for Dholavira is morning 6 am to 8 pm in evening. Ideal time to visit Dholavira is during winter from the month of October till March. Monsoon is also good time for those who are planning their trip to Dholavira but summers are excessively hot and climate is unbearable for tourists.
Backed by international support!
As per the media report, Norway was the only country which had opposed the inscription of Ramappa Temple. However, Russia, backed by 17 other countries, had made a great effort to have the temple recognised as a World Heritage Site. India won the consensus with Ethiopia, Oman, Brazil, Egypt, Spain, Thailand, Hungary, Saudi Arabia, South Africa, Ethiopia and others backing its case for inscribing the site.
As per UNESCO WHC , World Heritage is the designation for places on Earth that are of outstanding universal value to humanity and as such, have been inscribed on the World Heritage List to be protected for future generations to appreciate and enjoy. In 2019, Jaipur city has been added in the list of World Heritage. Due to the ongoing pandemic situation throughout the globe, WHC had not included any sites in 2020. This 44th session of the World Heritage Committee is being chaired from Fuzhou in China and is being held online. It started on 16 July 2021 and will end on 31 July 2021.
However, there are 46 other sites from India which are in the 'Tentative list' of World Heritage Site.
To know more about the latest inclusion of Indian Sites in Tentative List, you can check this.
How will it benefit the sites?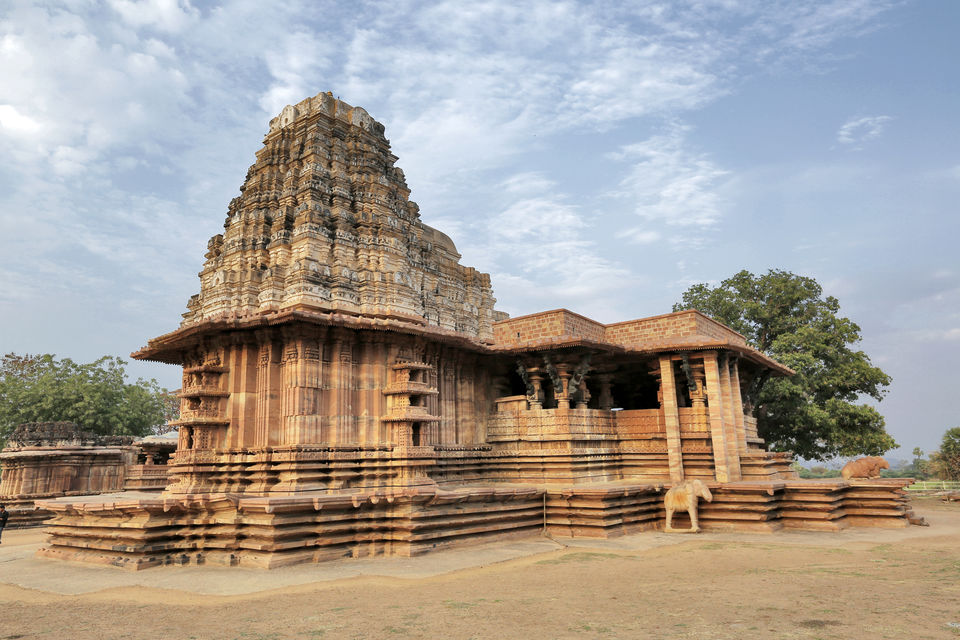 The first and foremost benefit is that the Ramappa Temple will get immediate international recognition, which is a feather in the cap for already protected sites. It will boost tourism as well. The tag of 'World Heritage Site' often helps to raise awareness among citizens and governments for heritage preservation. Also, a country may receive financial assistance and expert advice from the World Heritage Committee to support activities for the preservation of its sites.
Including these two latest inclusions, we have total 40 numbers of World Heritage Sites in our country. Italy, Spain, China, Germany and France are the other countries that have 40 or more World Heritage sites. So, it is really a moment to cherish.
Follow Tripoto on Telegram to get early access to top travel stories every day.
Share your stories on Tripoto's Clubhouse channel!