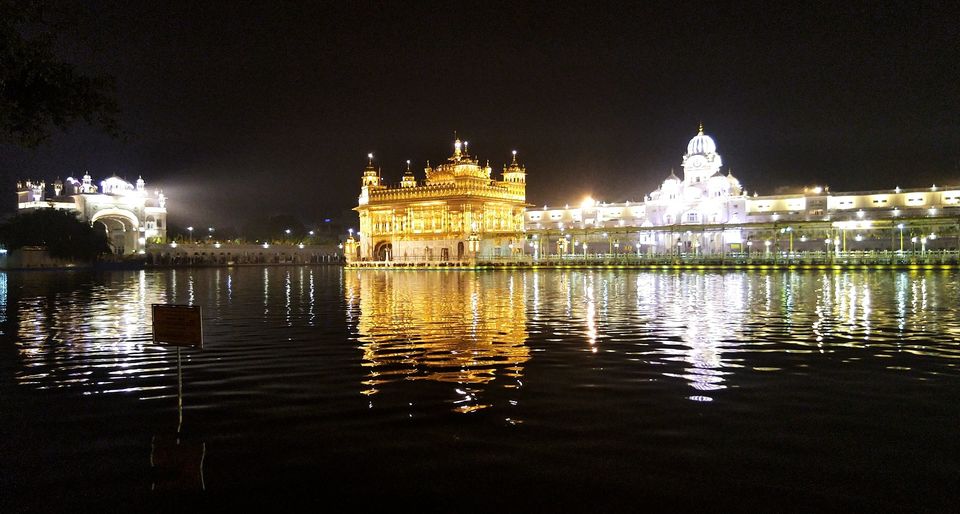 Small shops, congested roads, overcrowded place, is what used to come to my kind when I last visited Amritsar in 2012. And visiting the same Amritsar in 2019 left me with not just speechless but amazed. Since, being a working professional, taking long vacations can lead to a vacation for lifetime, I ended up taking a weekend gateway to Amritsar.
I boarded Shan-e-Punjab from NDLS (aka New Delhi Railway Station) at 6:40 on a Saturday morning and reached Amritsar sharp at 2:40. Shane Punjab has the reputation of being the most punctual train of all and doesn't make a hole in your pocket. The tickets of the train ranges as low as Rs. 170 for second seating to Rs. 620 for AC Chair Car.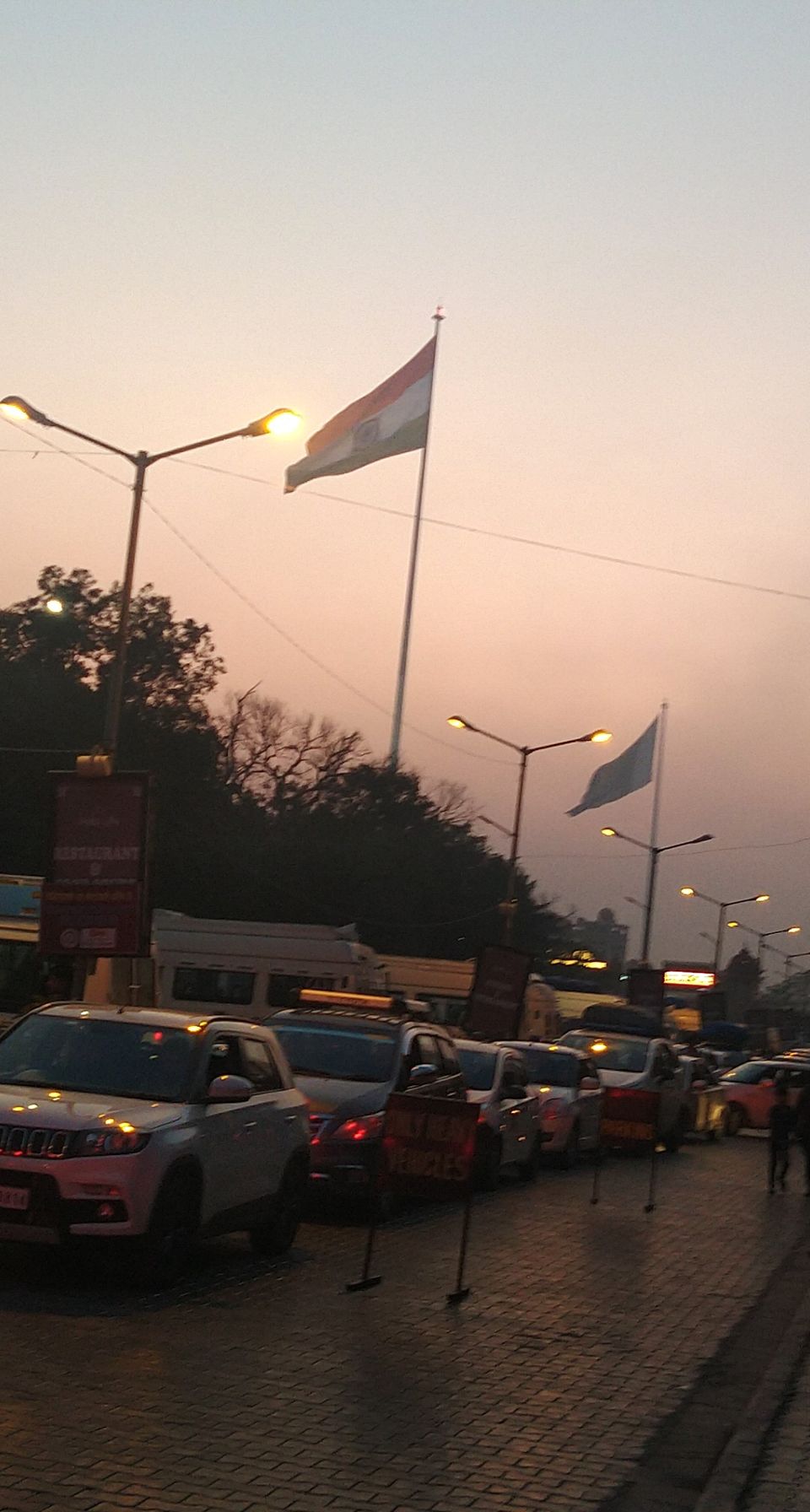 The Retreat Ceremony at Wagah Border starts at 4:14 pm and therefore without wasting anytime, we hired a taxi from the station and headed towards the same. After clearing the security checks, there we were… Right in front of the Atari border, facing the citizens of Pakistan and feeling patriotic at them most. There is something about that place which makes you feel so enthusiastic and energetic at the same time. The ceremony went off for half an hour and we sounted slogans like "Vande Mataram", "Bharat Mata ki Jai" and "Hindustan Zindabad". It was kind of a competition, wherein two states are competing against who shouts louder that the other. After finishing the ceremony, when your energy is drained by all the shouting the best stop is Haveli. You can sit outside, sip a cup of tea, have some snacks and relax. After gearing ourselves a bit, we headed towards our hotel.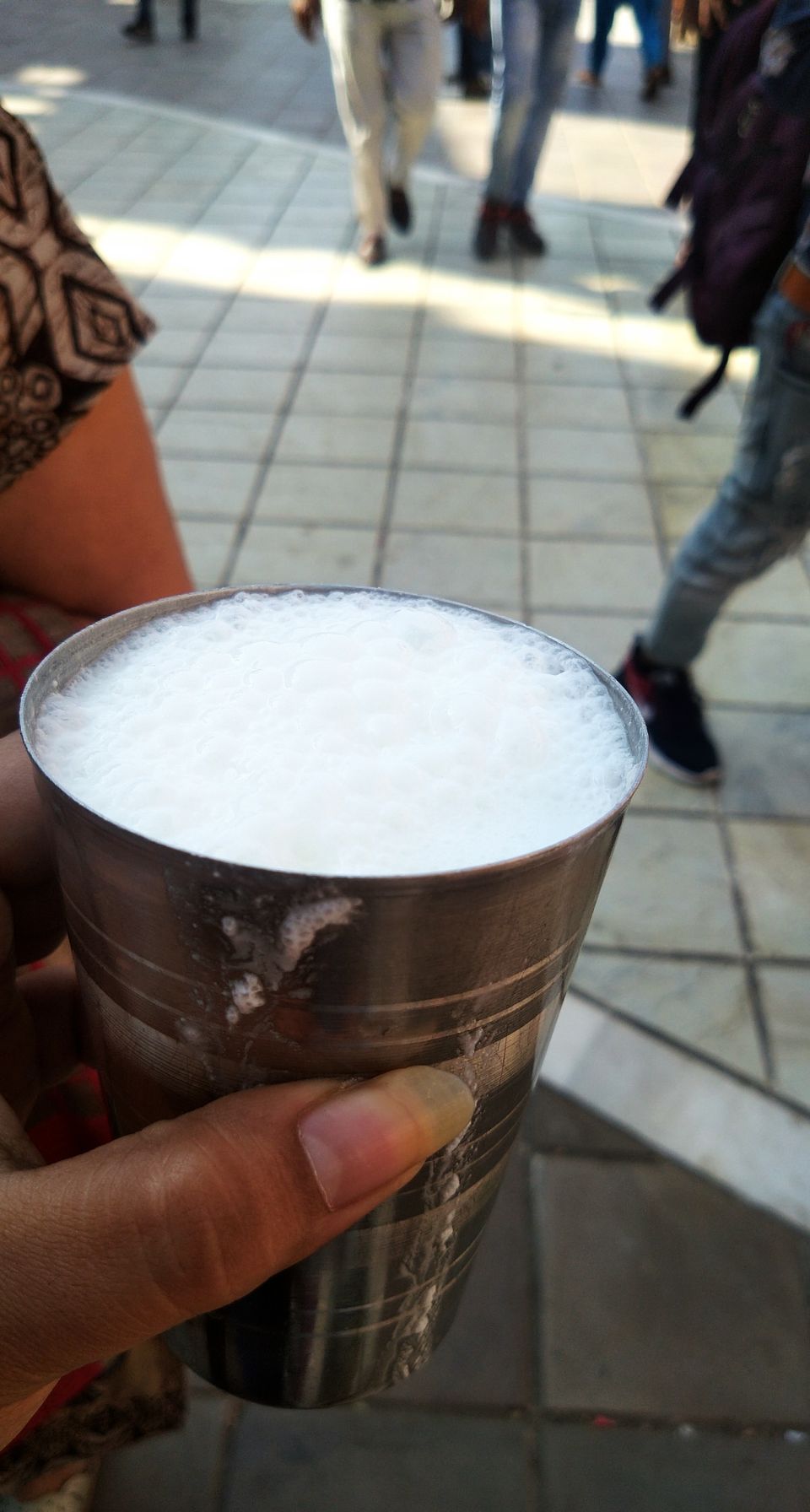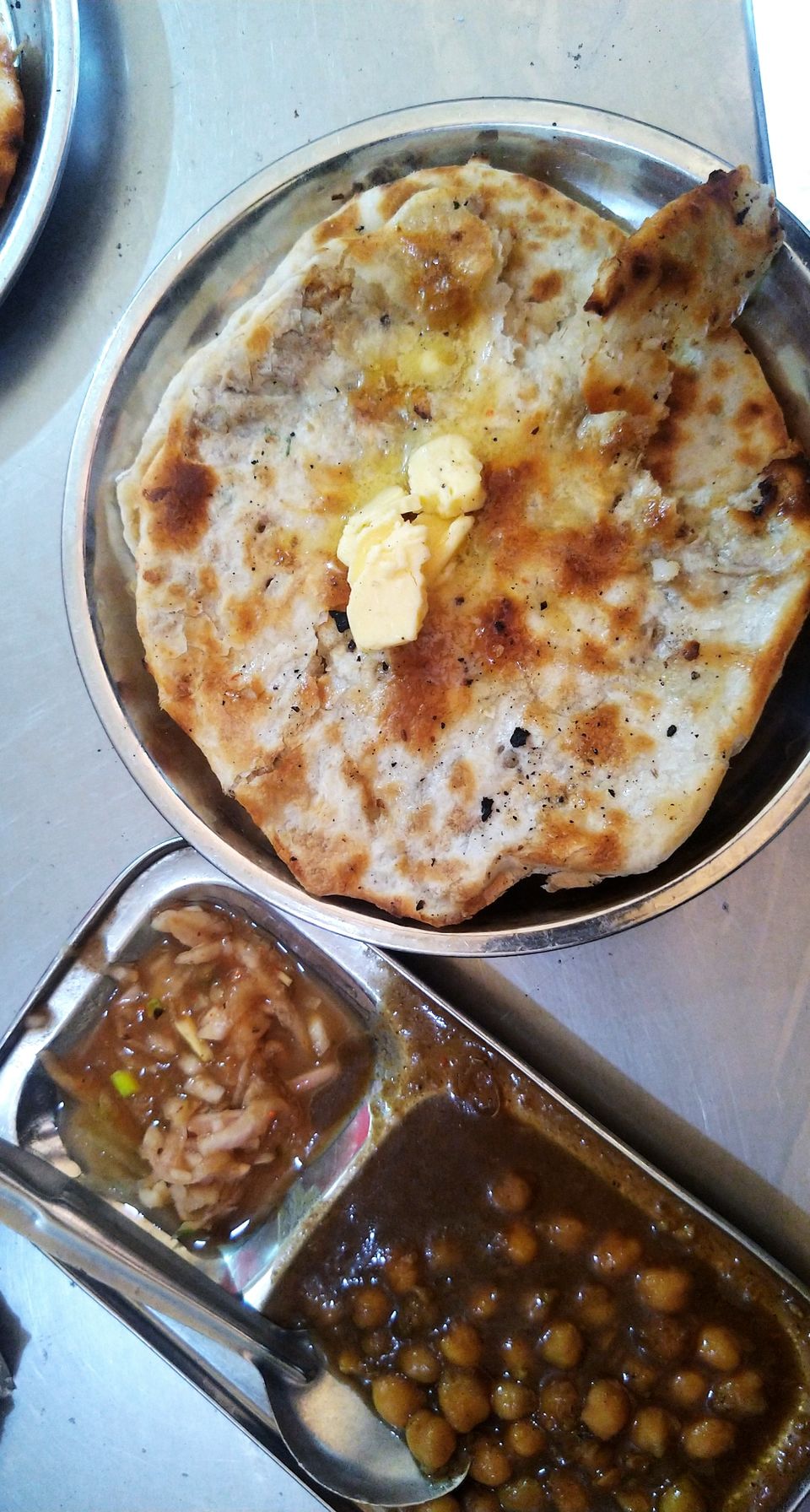 I managed to book a hotel near Jaliawala Bagh, so that I can roam around the market and visit Golden Temple at night. That was the best bet of the trip, since after refreshing ourselves, we went straight to "Kesar Da Dhaba" (A world famous food joint, whenever you are visiting Amritsar). And, Amritsari kulche along with lassi is all you need to enjoy your dinner and we happened to have to same. Now that we were so full, we thought of exploring the new Amritsar, which is now full of fort styles buildings and new market.
Strolling down the market at night and visiting Harmandir Sahib (aka Golden Temple) is what we ended up doing. Visiting gurudwara at this hour leaves you spell bounded by its beauty. I can never take that image out of my mind, where I see myself standing in front of the darbar, bowing down and praying along with the cool breeze chilling you inside out and yet feeling peace. Since, we were late, we couldn't go inside the main darbar and after spending sometime praying and admiring the beauty we came back.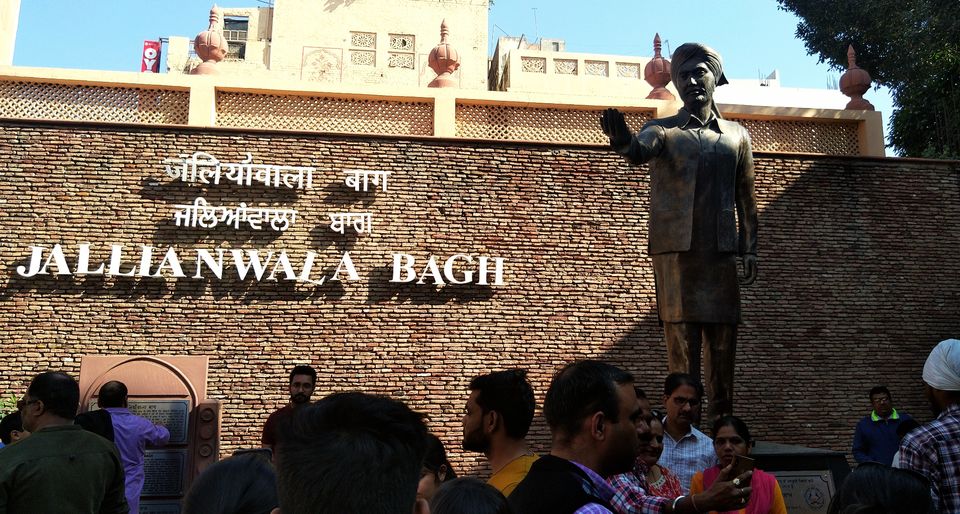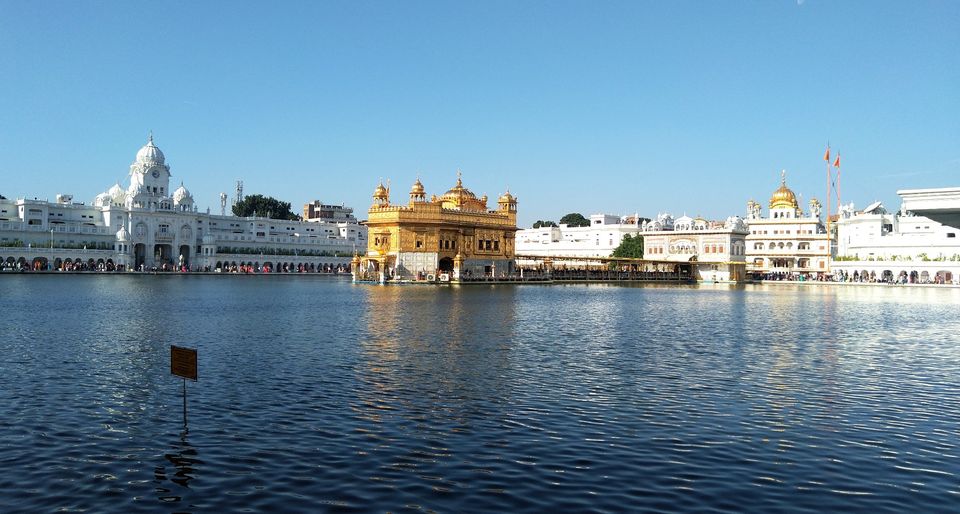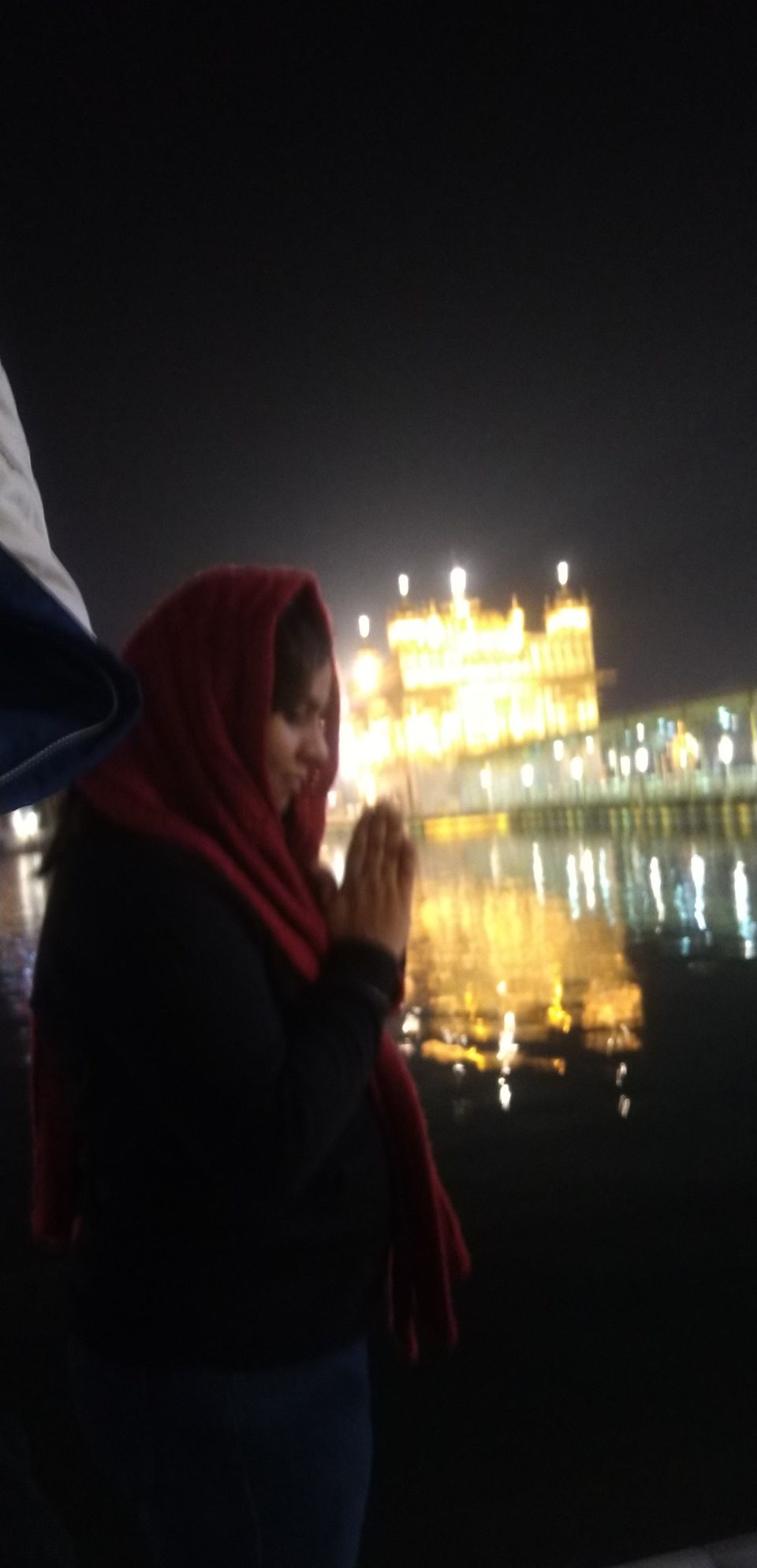 Next morning started off early and we went to Harminder Sahib ji for darshan. The Gurudwara opens at 3 in the morning and since then, there stands a never ending line of devotees, continuously chanting prayers. And along with them, we joined the queue too, but at 8:00 am. It took us around 3 hours to finally reach the darbar and bow down. I am usually very eager to eat Kadha Prashad, and so was I that day. I ran towards to prashad line and had handful of it.
Jaliawala Bagh was our next destination, which is right next to Gurudwara. It wasn't my first trip, so I ended up being the guide, narrating the story of Jaliawala Bagh and showing them the marks of bullets around the walls. And then the shopping followed up. From suits to juttis to vadiyan to papad, Amritsar is famous for a lot of things. So, don't miss out of shopping of food whenever you visit Amristar.
I took Shane Punjab that was scheduled for 3:10 pm and came back to Delhi, leaving the serene feeling behind…