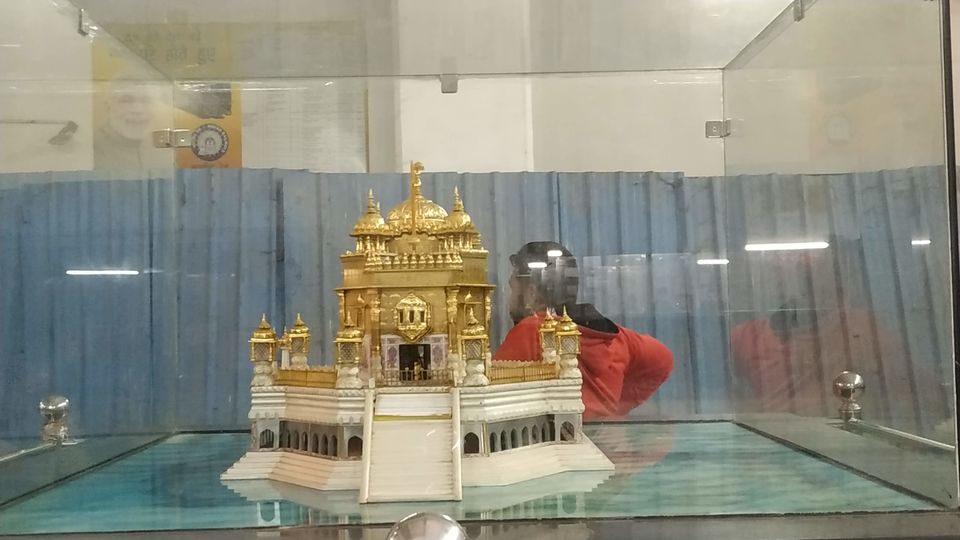 Amritsar :-
Guru Ram Das, the fourth Sikh guru is credited with founding the holy city of Amritsar in the Sikh tradition. Amritsar has been chosen as one of the heritage cities for HRIDAY - Heritage City Development and Augmentation Yojana scheme of Government of India. Amritsar is home to the Harmandir Sahib, popularly known as "the Golden Temple," one of Sikhism's most spiritually significant and most-visited gurudwaras. The city is also known for its wooden chessboards and chess pieces manufacturing industry.
Gurgaon to Amritsar : It Takes Approximately 8 - 10 hours . There are n number of buses and Trains on daily basis. And if you are taking flight it takes only 1 - 2 hours and you will at the home of Harmandir Shahib. I took Train with my family. And we reached there at mid of the night on 04 March. After that My father took us to Army Guest House . Ya correct , my father is in Army. So We live there only for 4 days. And From Next Day my journey of wandering Amritsar Started.
First We went to Wagah Border which is situated at Wahga i.e. is a village and union council (UC 181) located in the Wahga Zone of Lahore, Punjab, Pakistan. The town is famous for the Wagah border ceremony and also serves as a goods transit terminal and a railway station between Pakistan and India.
Wagah Border ( Here Indian People to INDIA - Tu Tiger Hai , Roar Kar )
It always be great feeling , when you are witnessing the strength of Our Army or Jawans . The lowering of the flags ceremony at the Attari-Wagah border is a daily military practice that the security forces of India and Pakistan have jointly followed since 1959. It takes approx 45 minutes to finish the ceremony. Whenever you stand for your country there is some another kind of energy and patriotism feeling around you. The people who came to witness the ceremony feel proud to their country.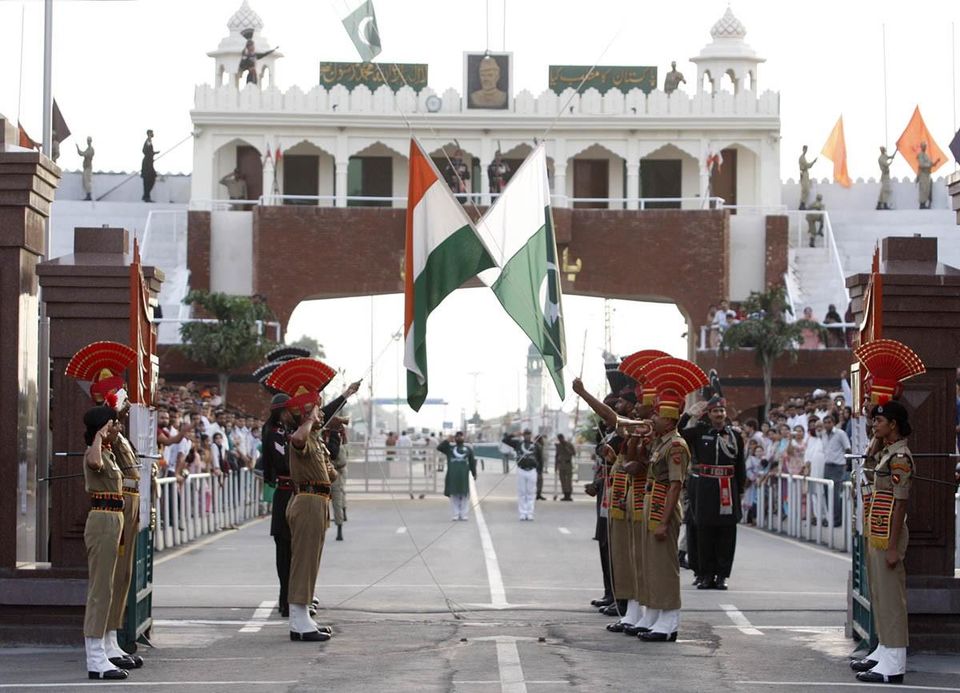 Comes from my heart. ... of patriotism and honor , Leaving for Golden Temple.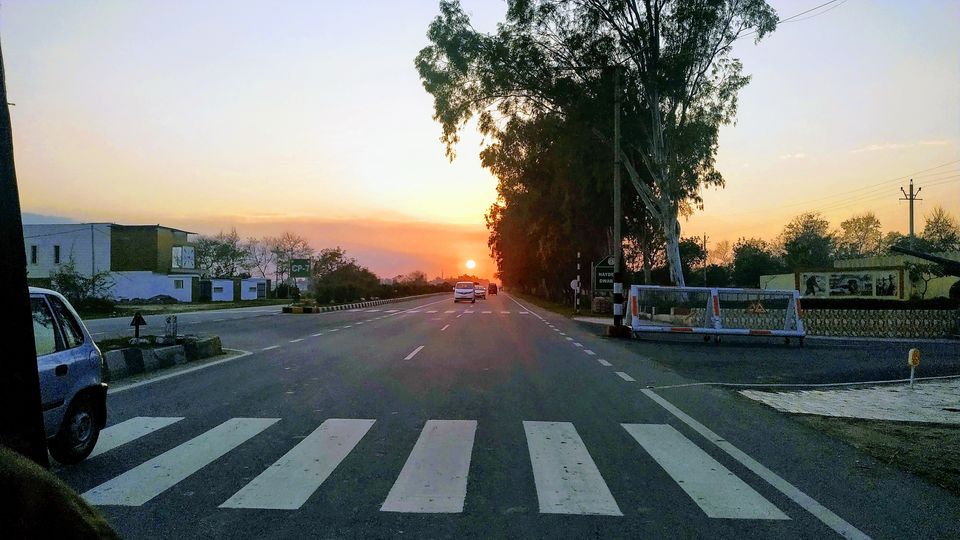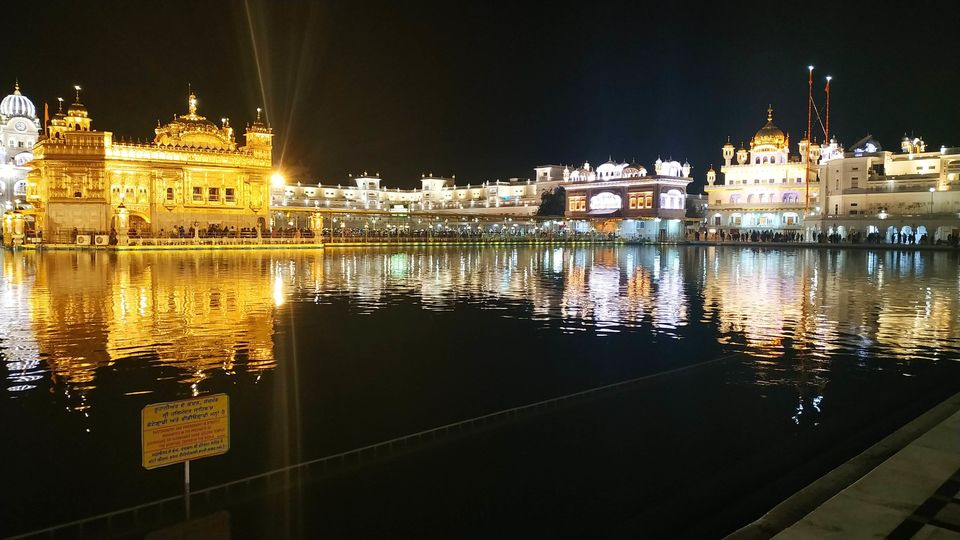 The Harmandar Sahib also known as Darbar Sahib, is a Gurdwara located in the city of Amritsar, Punjab, India. It is the preeminent pilgrimage site of Sikhism. It is usually called the Golden Temple in English, because it is plated with gold.
When i reach there it feels so much peace in my soul, feel so pure. After taken the blessing went for SEVA. SEVA ( Self Service ) ,SEVA involves like free service in Gurdwaras washing dishes, cleaning the floors, serving food, etc. Its totally depends on you. there is no one there to interrupt or force you.Every one in the Gurudwara , cover there head . You can say as it is rituals of the Gurudwara.
So here the day end, one end keeping in mind the proud to my country and other end my soul just got pure.
For today , that's all ..next day i am prepared for Punjabi state War Hero's Memorial & Museum.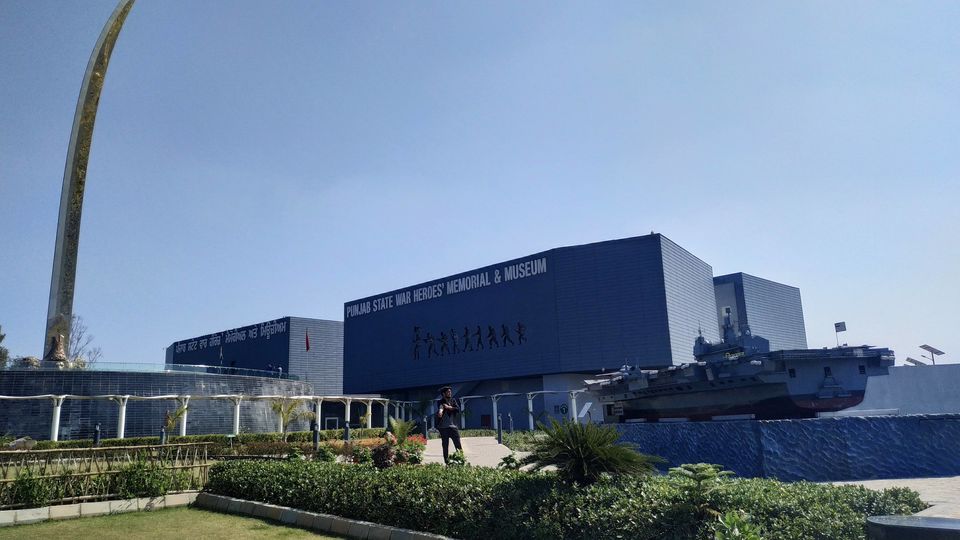 Museum charting battle history from antiquity to 1999 in 8 halls & a 148-ft.-tall sword memorial.
See i can list the number of things that are in this museum which tells everything great about Sikhs , But i will not, because i want you to visit this place and en light your knowledge about our Sikhs Community.
Below will gives you idea that what else will be there for the not Brave Sikhs.
Barcha : The spear is a long shafted weapon and has a hook at the spearhead used to pull away the opponent's shield.
Dahl or Shield : It is nearly always round and varies in diameter from about eight inches to about twenty-four.
Gurj or Mace: Indian maces have great variations in their shape. From simply curved steel bars to Persian influenced maces with openings in the head which gives a whistling sound when the blow was struck to plane massive heads. They often have guard hilts like the Khanda.
Katar - The Katar is a double-edged and straight bladed dagger used to pierce armour. The handle has two sidebars to provide protection and a better grip.
And Alot More weapons.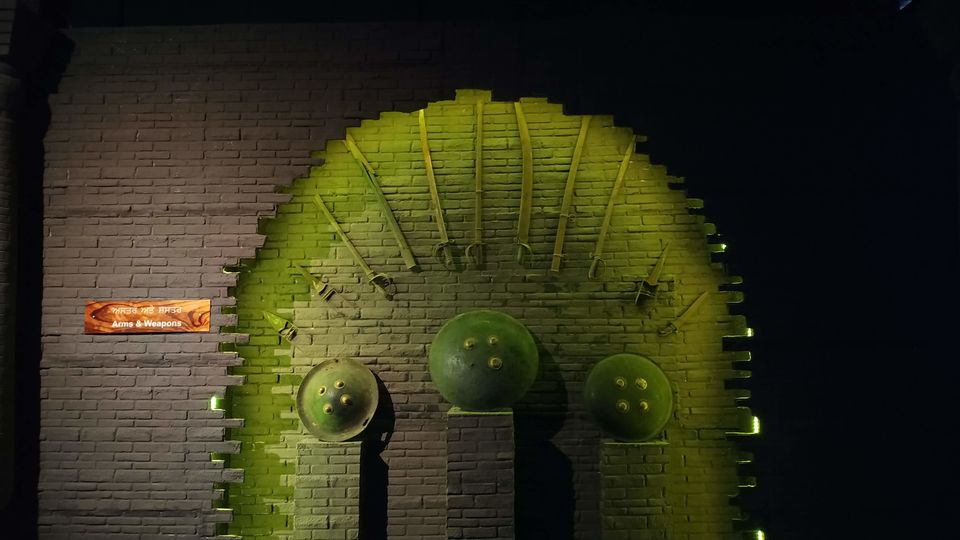 This take stop for today. Next day is the day to visit the Gobindgarh Fort .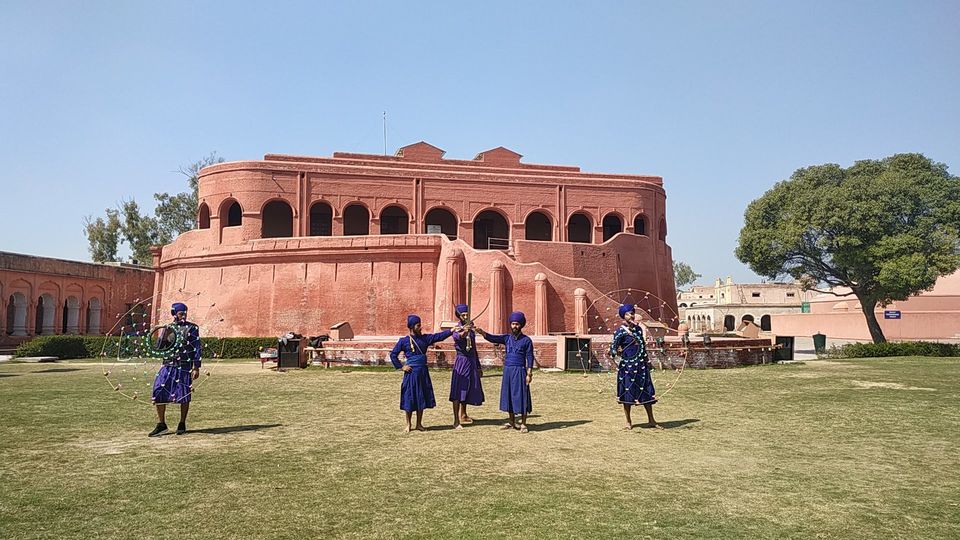 Gobindgarh Fort is a historic fort located in the center of the city of Amritsar in the Indian state of Punjab.
Visited this place and saw alot more traditional things about Sikhs. Like Traditional dance, traditional Martial Arts - Showing strength and junoon.
https://photos.app.goo.gl/a2JM3yfJrK5WMG8f9
Today is my last day in Amritsar. So i will be going back to Gurgaon , Adding one more page of my memory . This place taught me alot of things like To be brave , To be dedicated, To protect someone and Never Give up attitute and many more things .
One Word for Amritsar - Pilgrimage of Sikhs and One of the proud religion of India.
Frequent Searches Leading To This Page:-
places to visit in gurgaon in evening, things to do in gurugram, groupon gurgaon hotel deals, gurgaon tourist point, resort in gurgaon for weekend