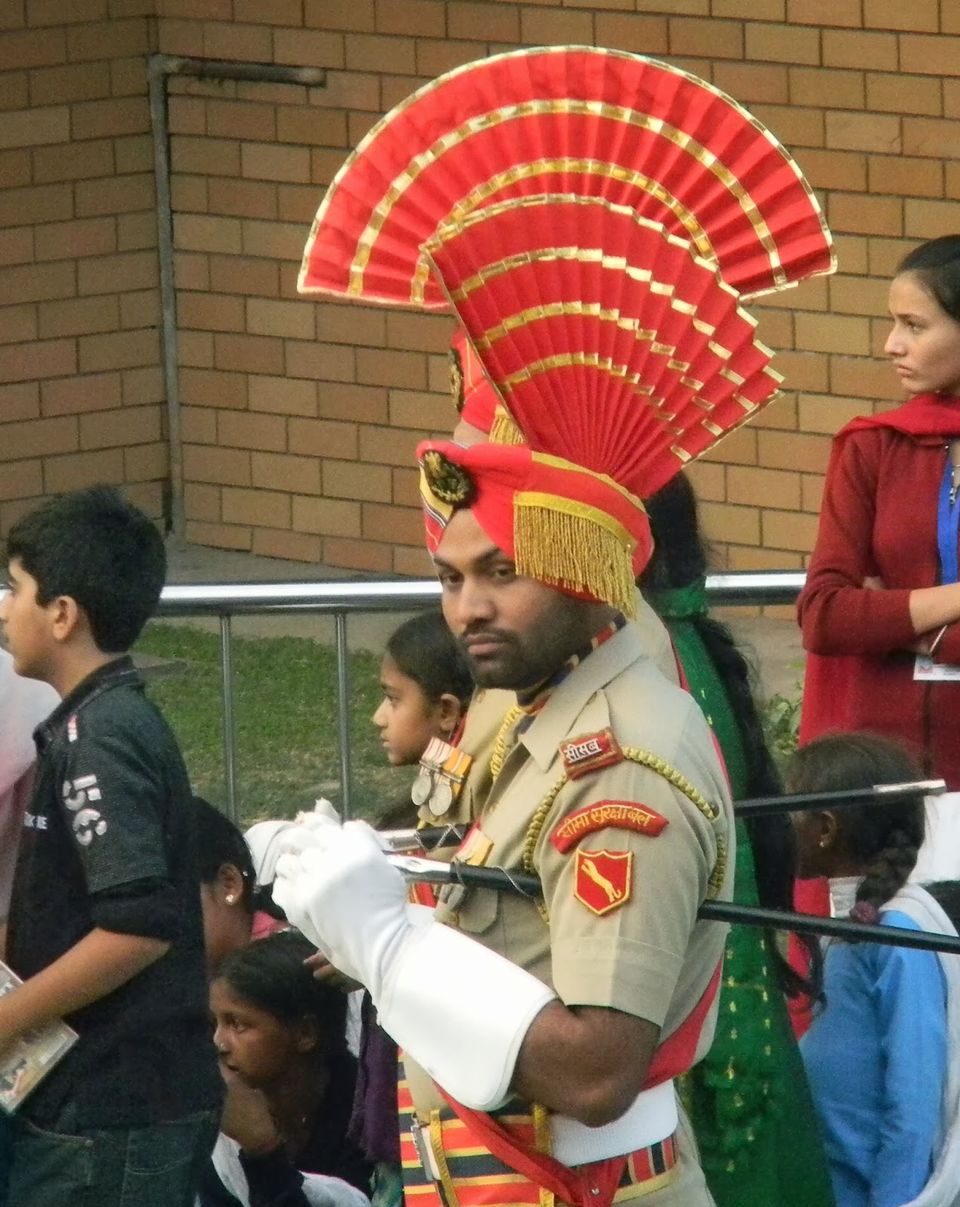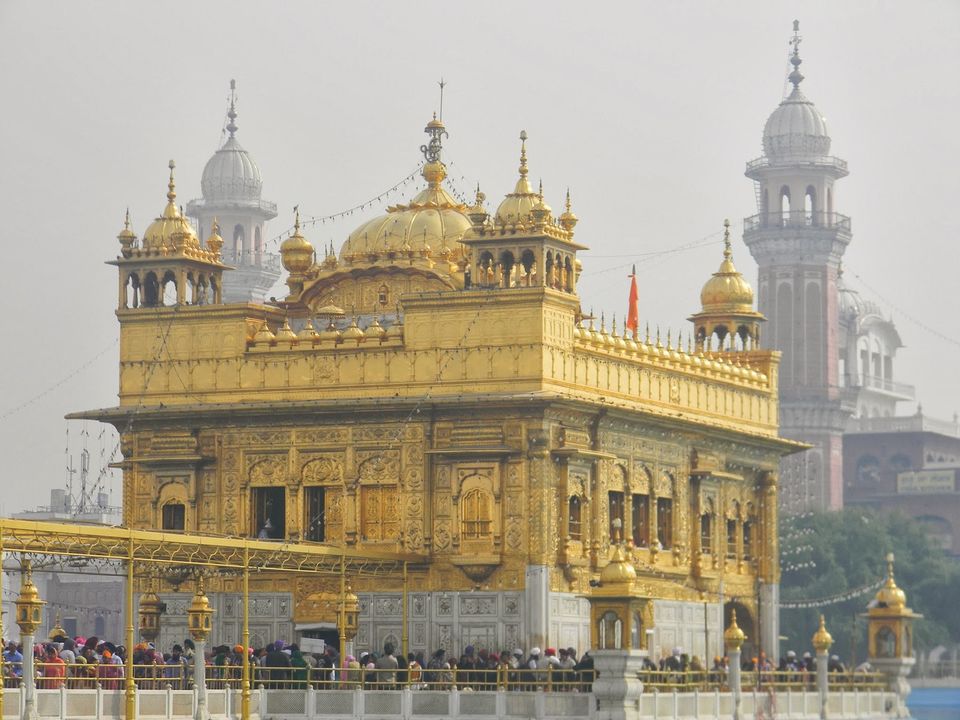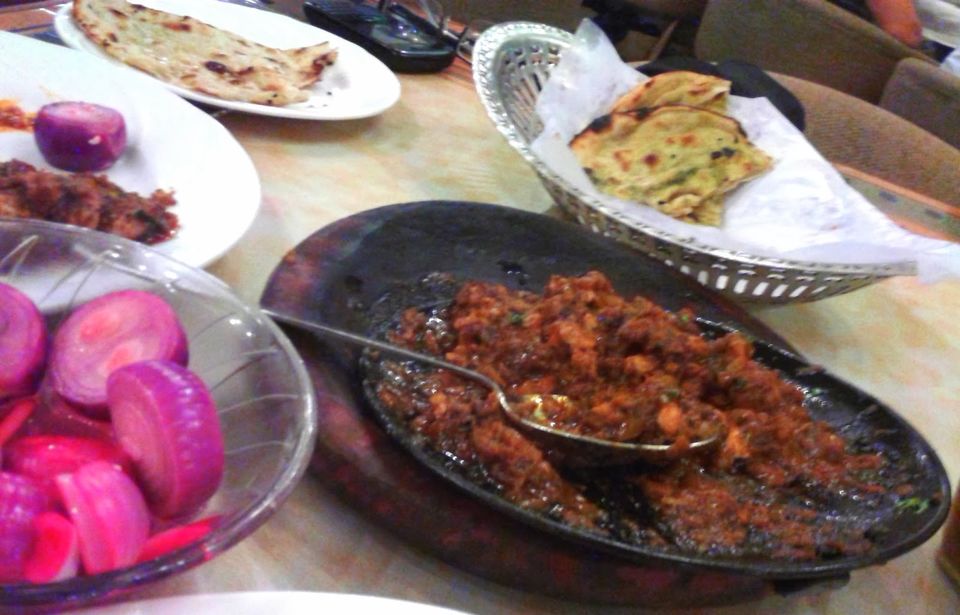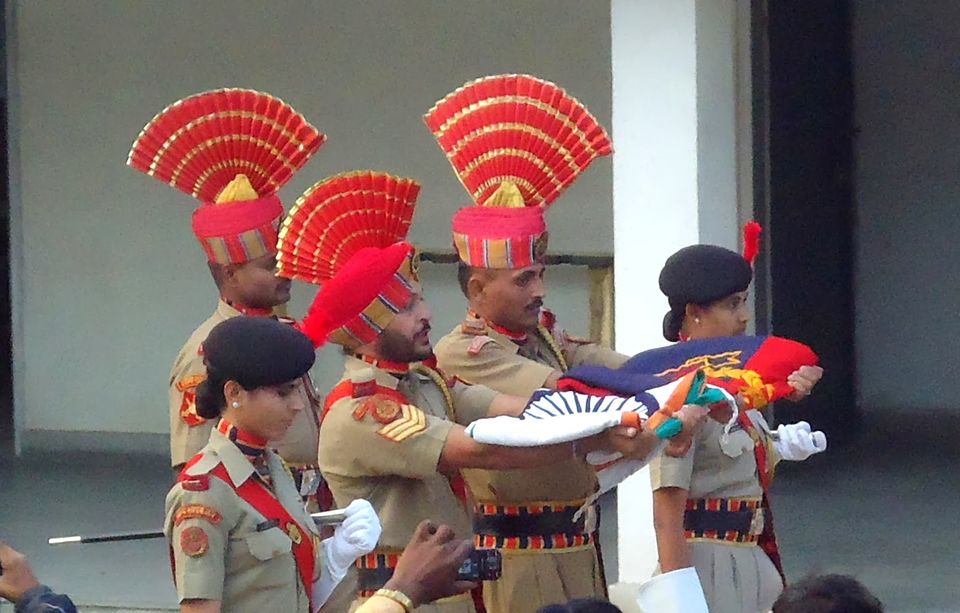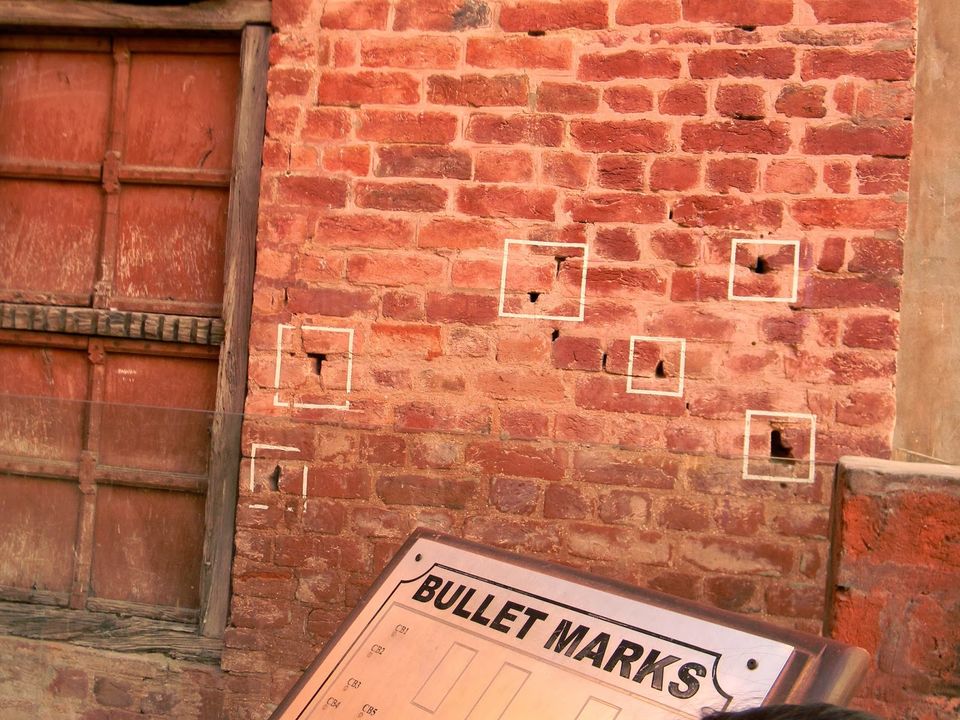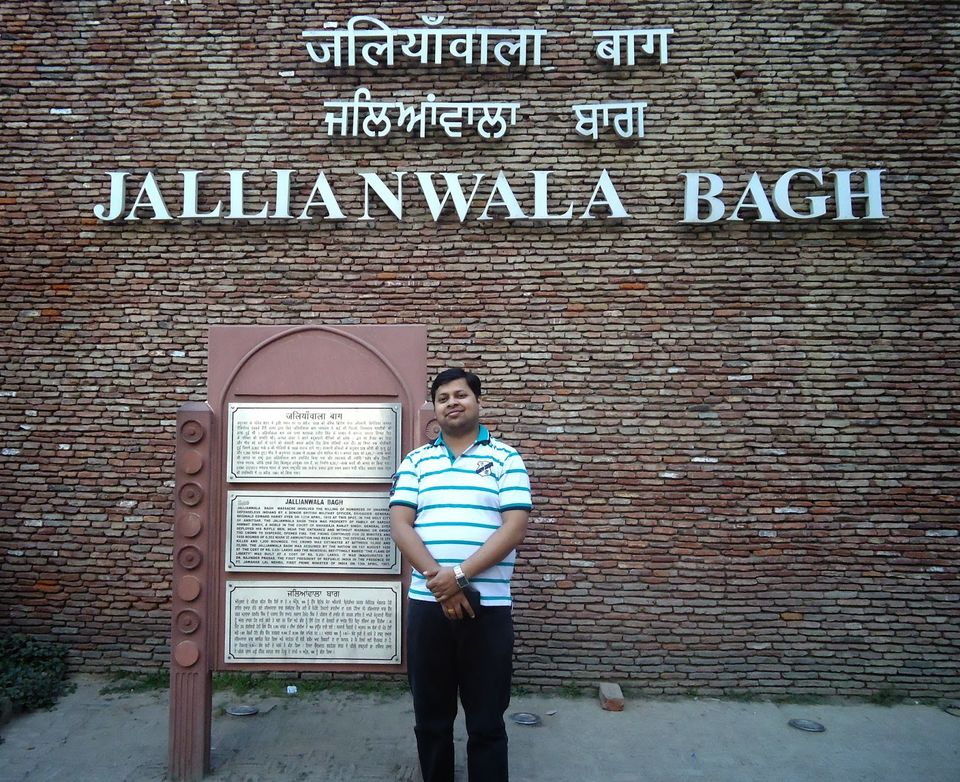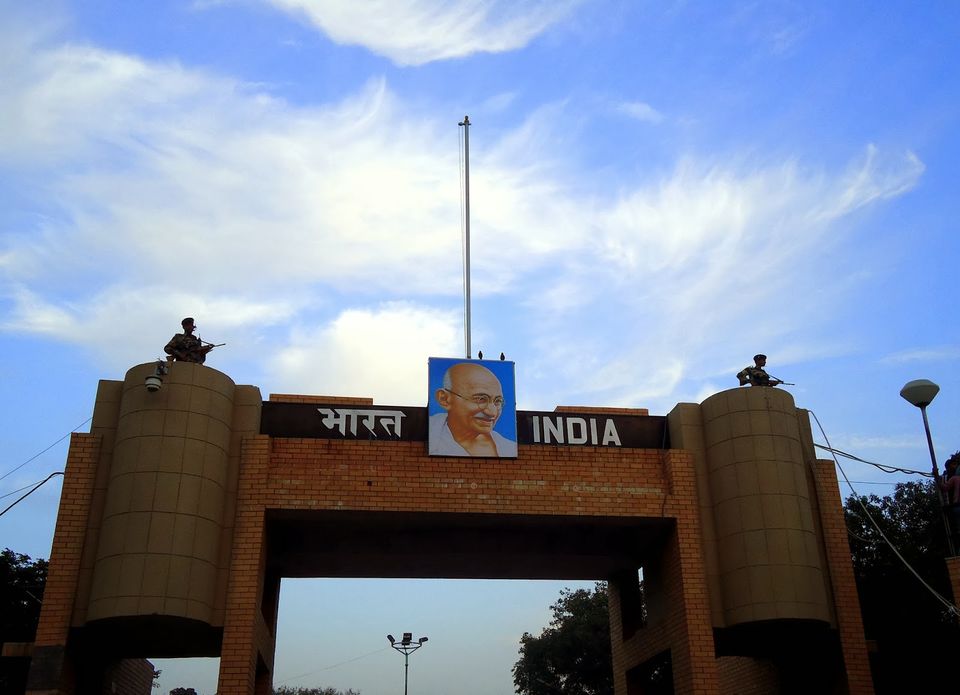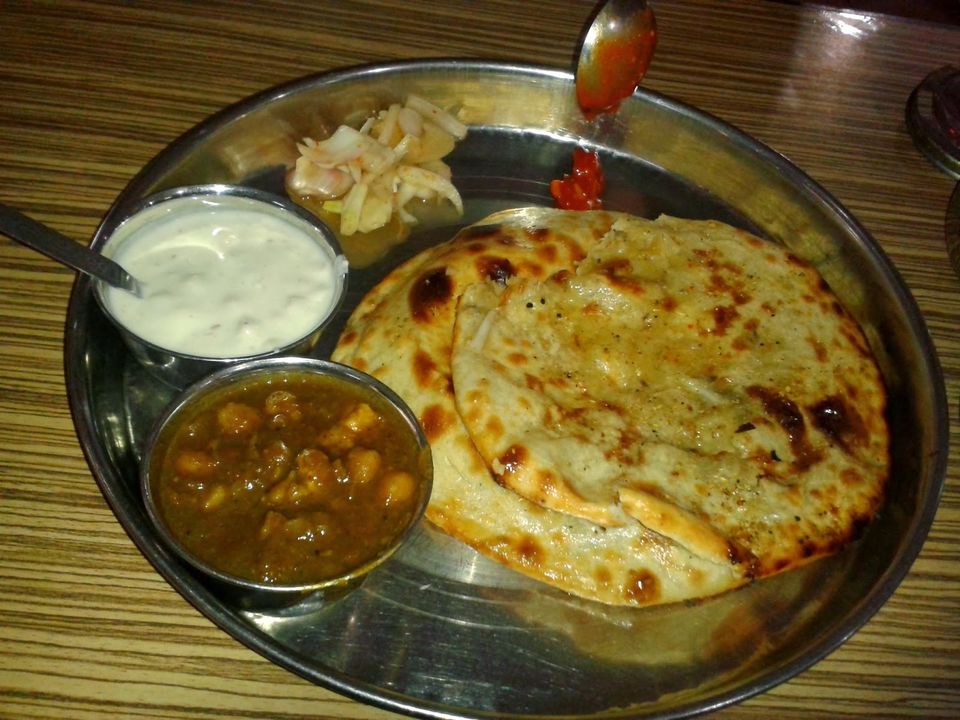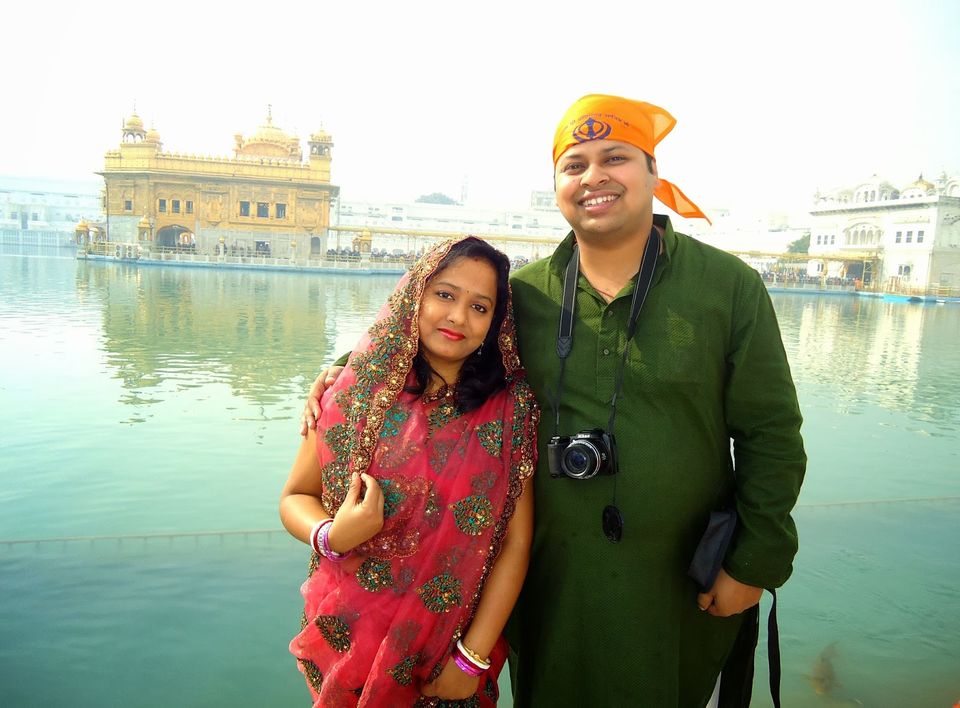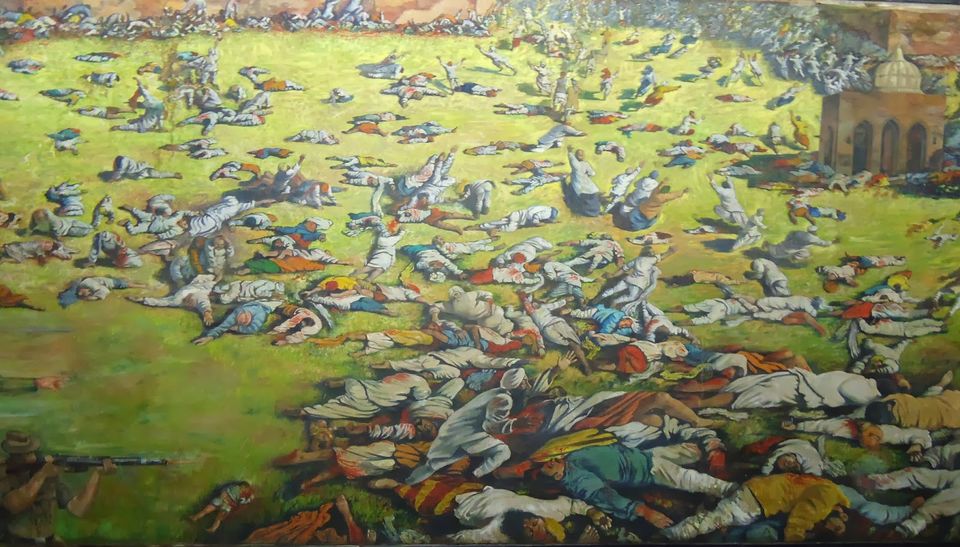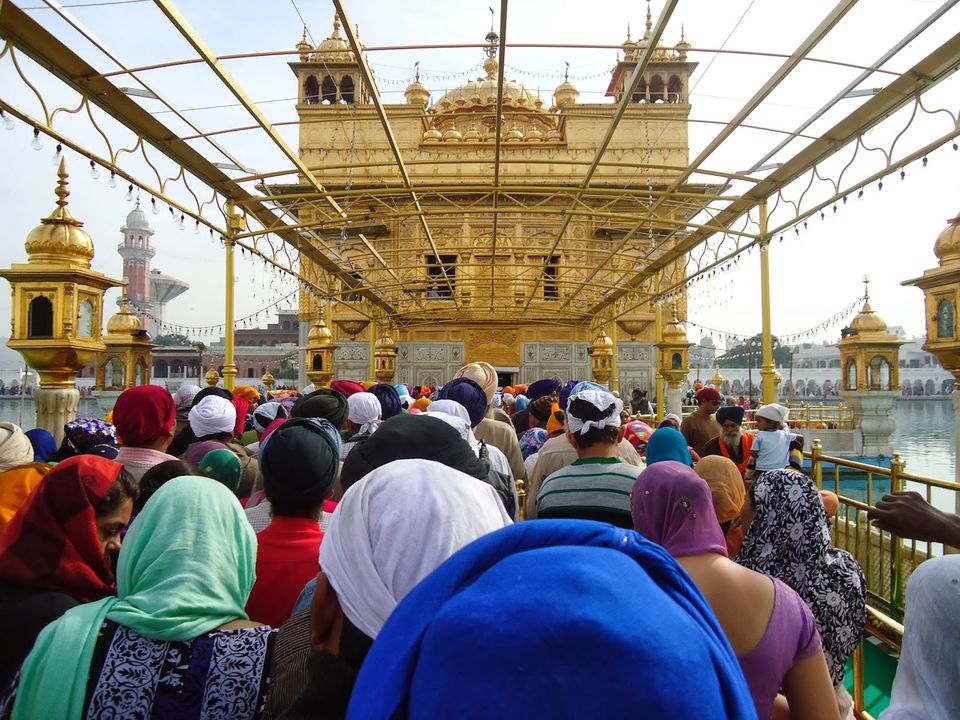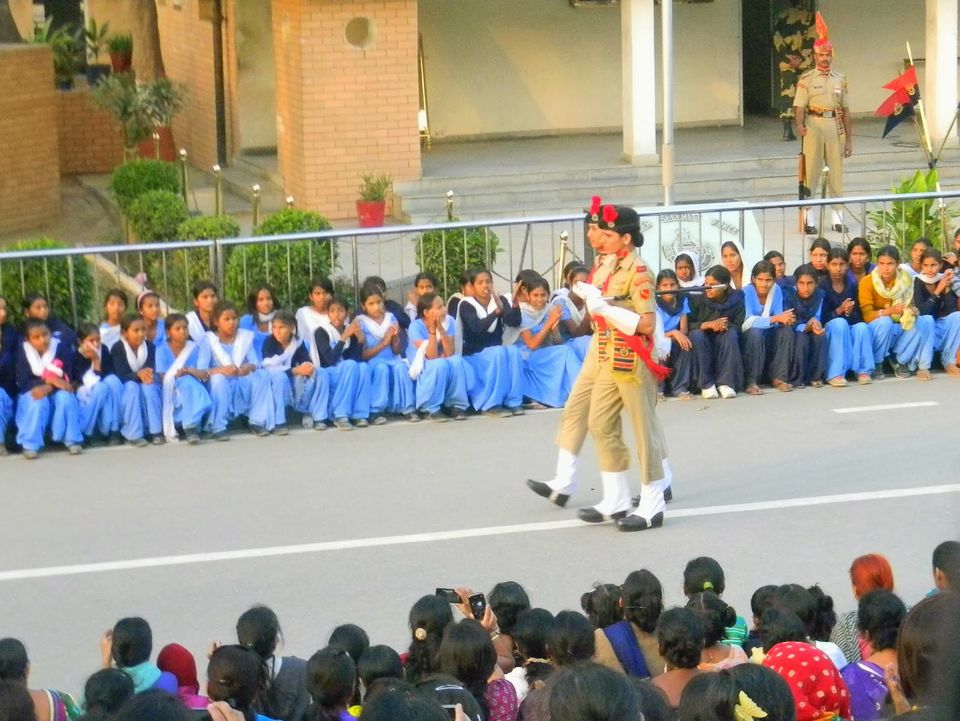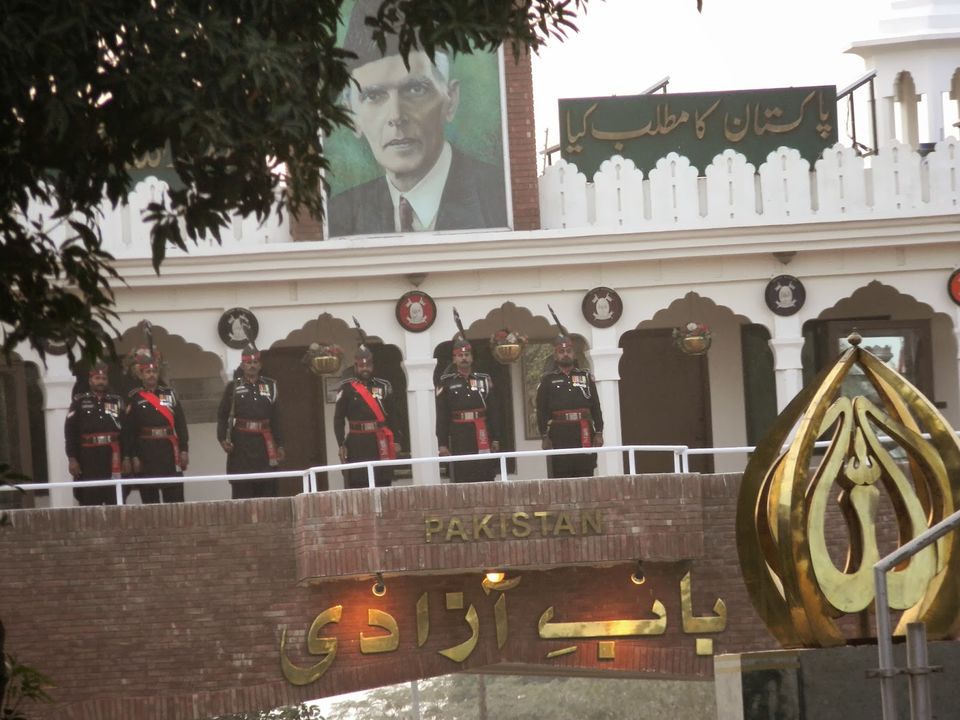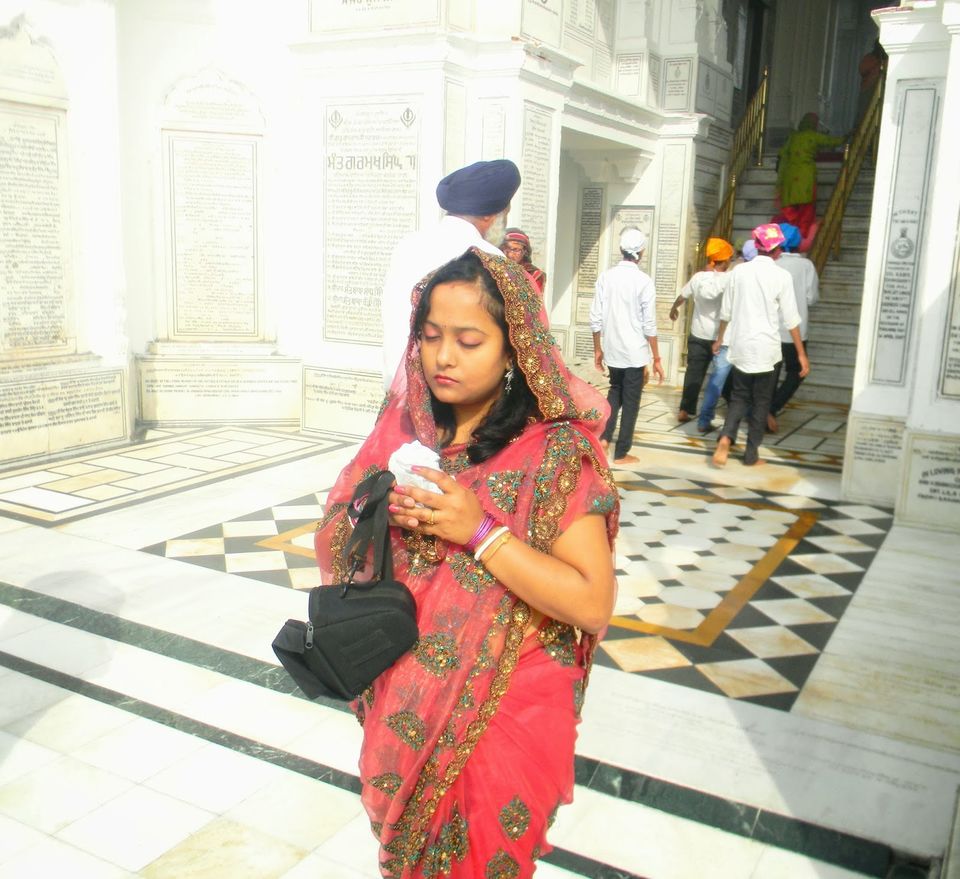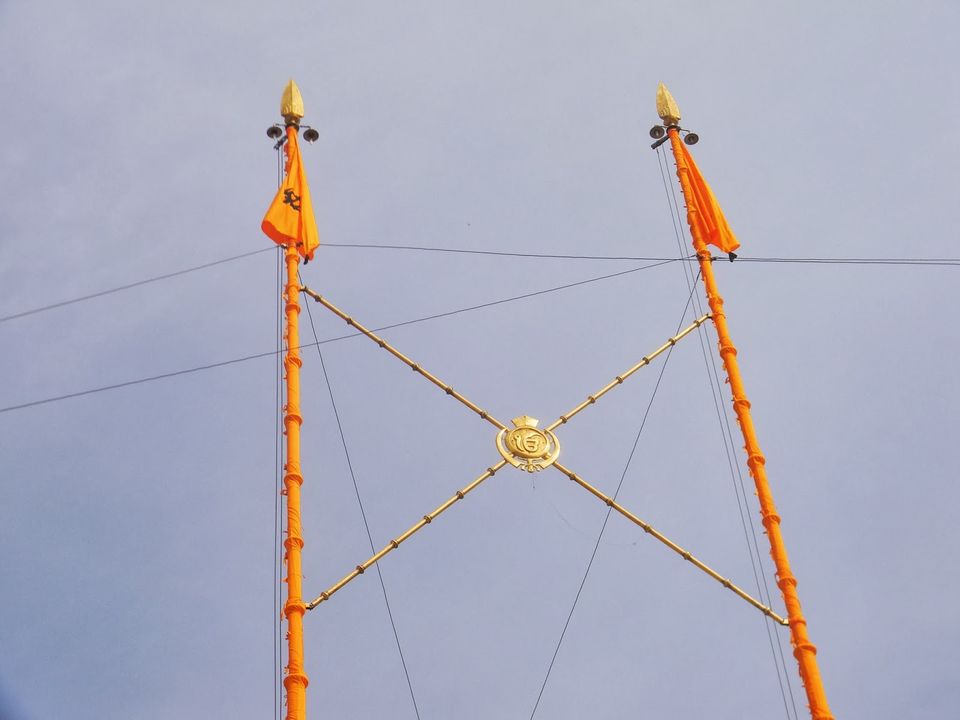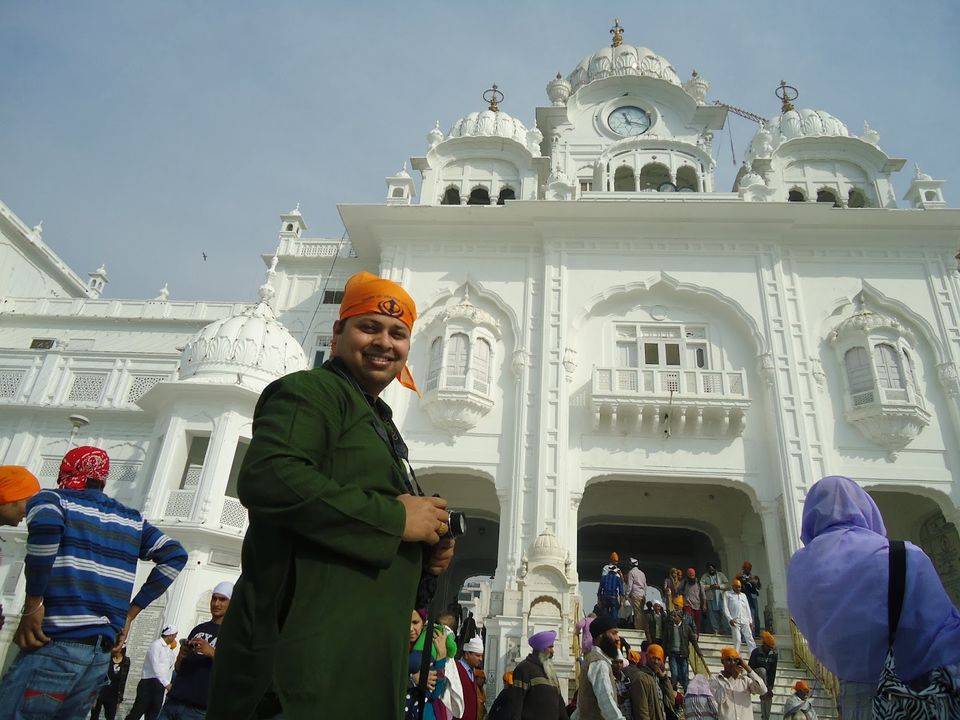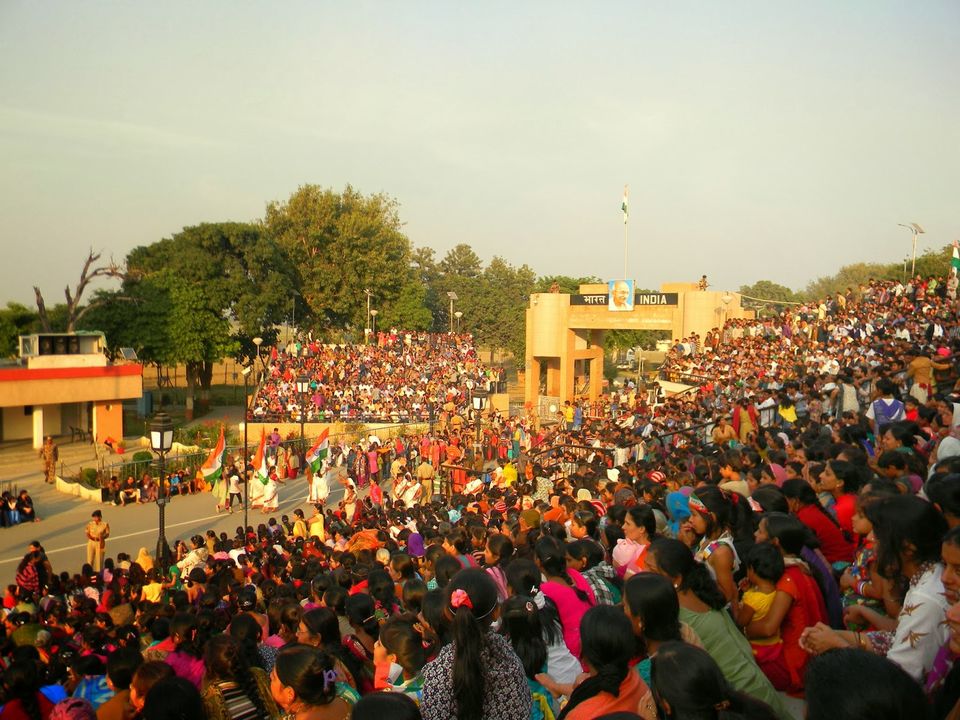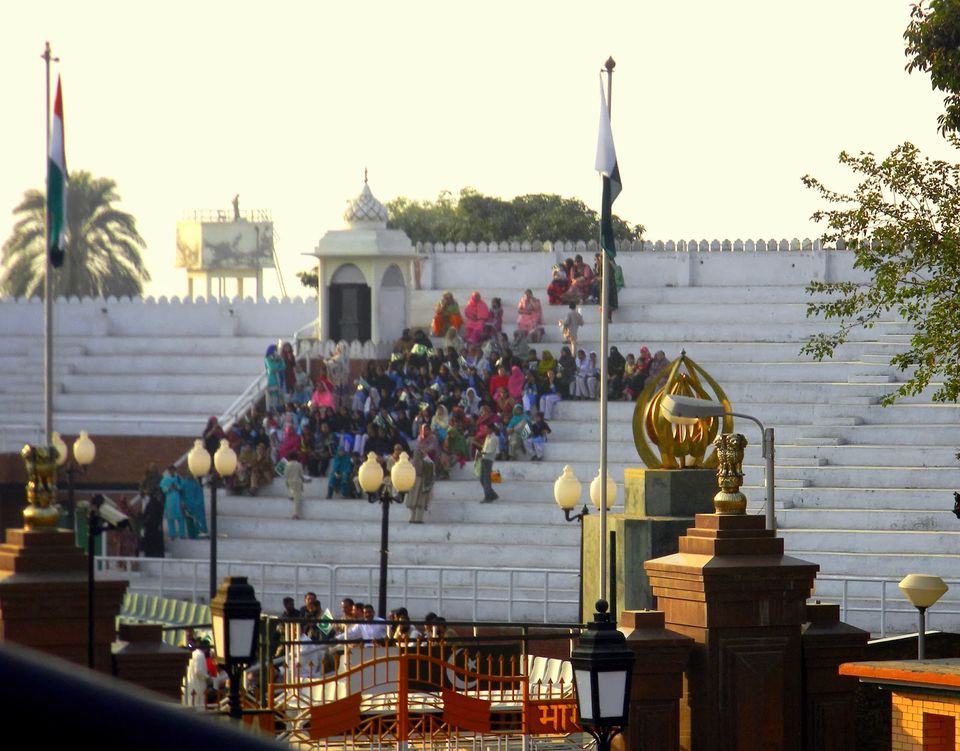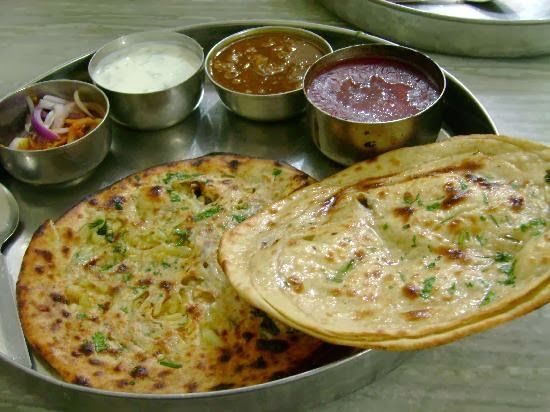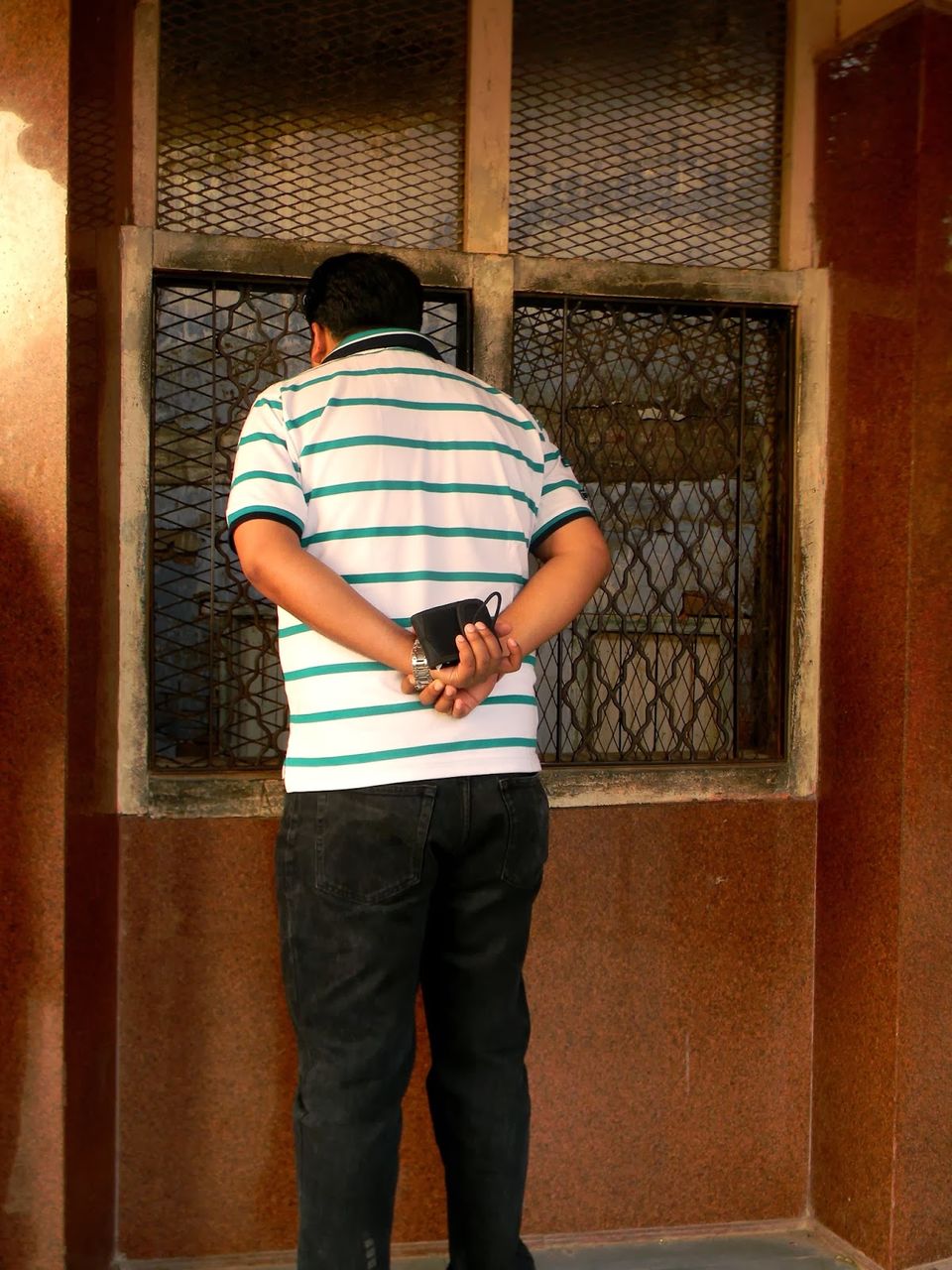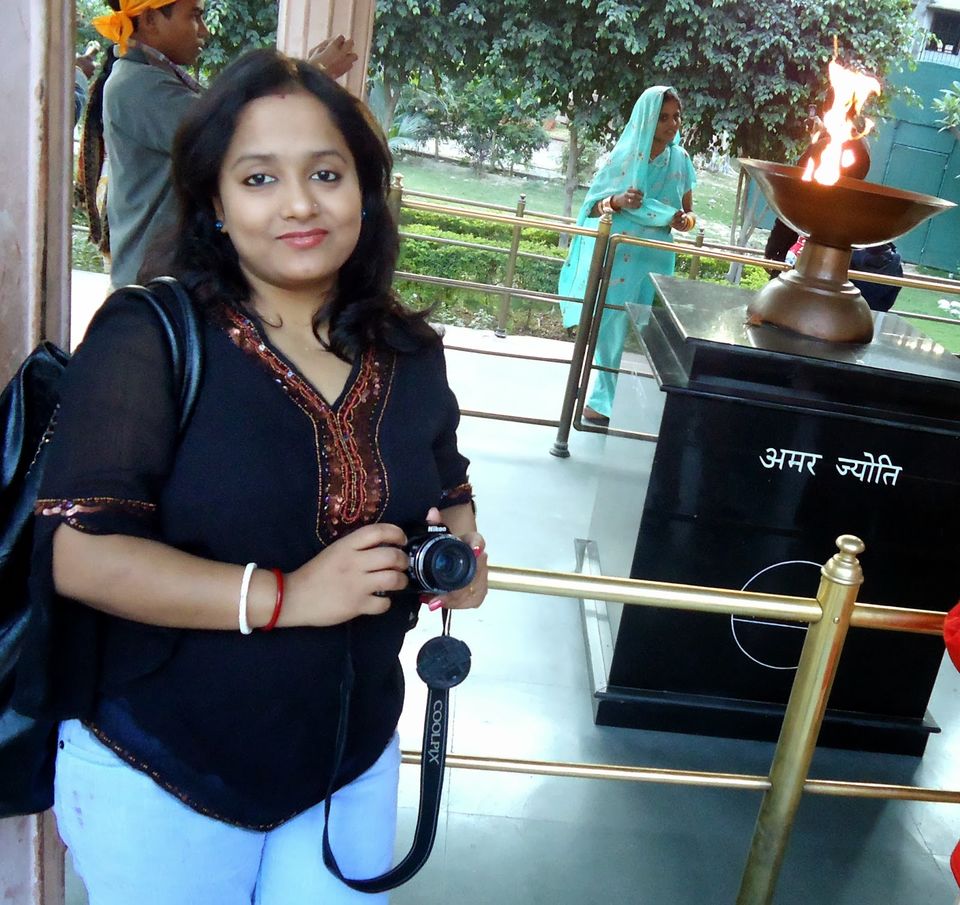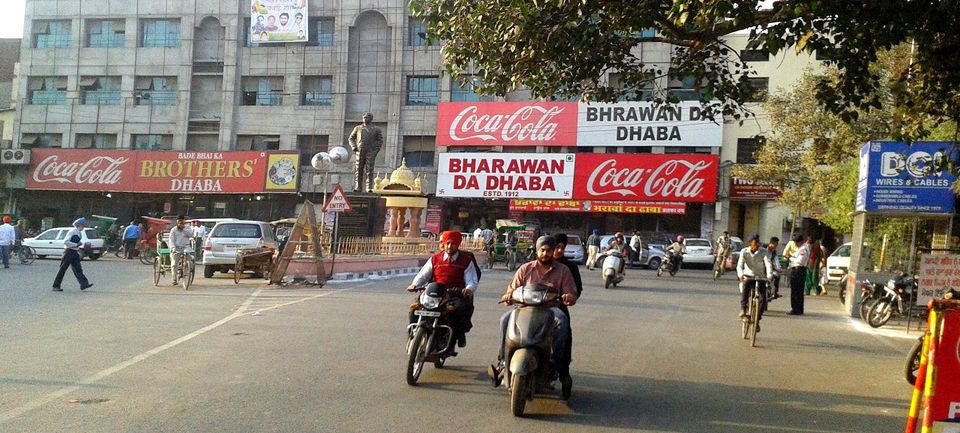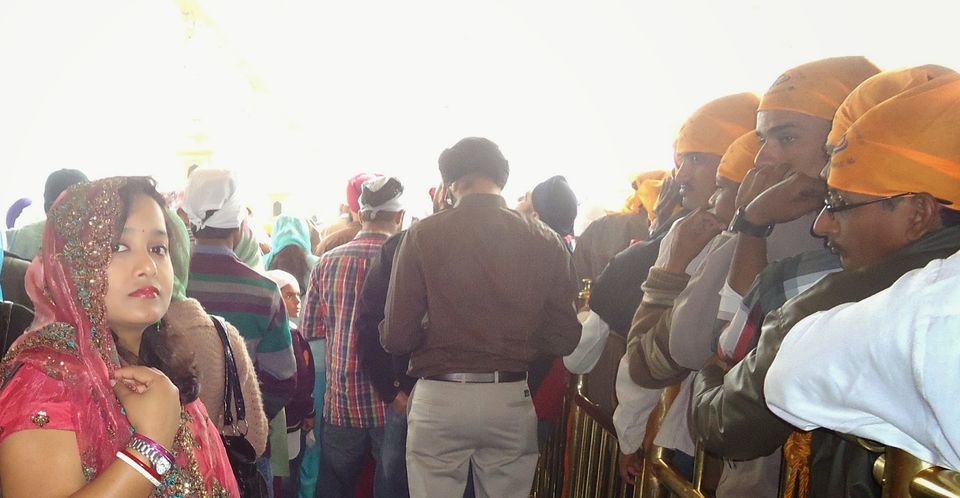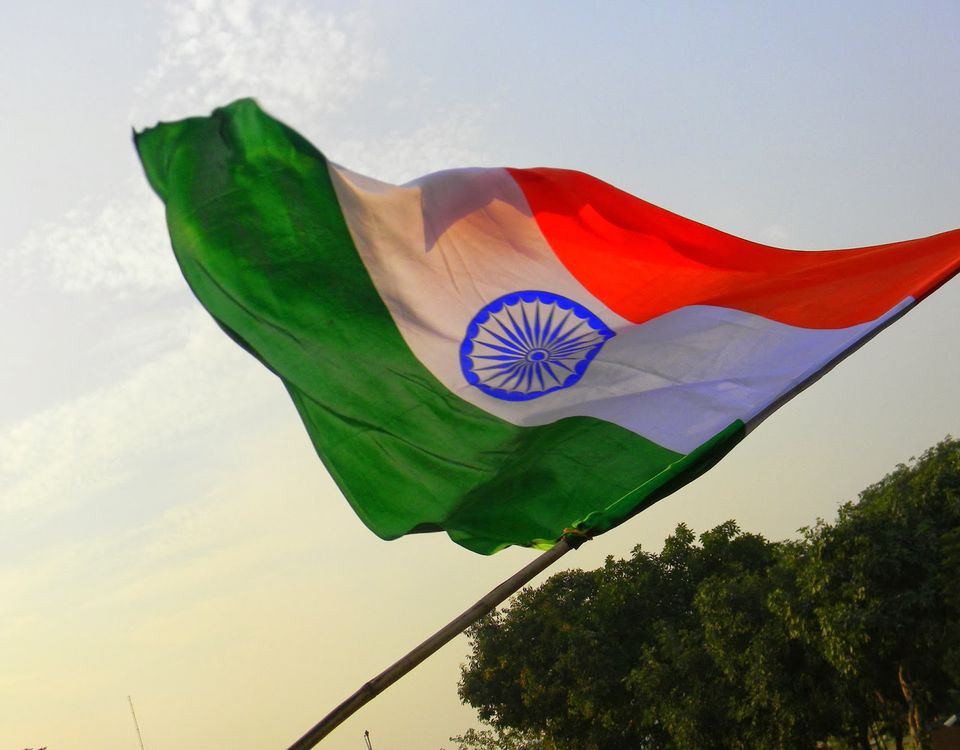 For reasons unknown I felt that we should celebrate completion of our first year of marriage in a place of religious significance. I am neither too religious nor ritualistic. Can't recall what influenced me to zero it on Amritsar. We did not want to waste our anniversary day traveling. Hence, we started for Amritsar on November 20, 2012. Since it was really long that we were missing the fun of rail journey, these four hours train journey was real fun.
It was pretty hot in Amritsar. The transition from Delhi's November chills to Amritsar's hot climate was not very appeasing. The city of Amritsar is small and bustling with life. The rickshaws outnumbered cars on the street. We took Rickshaw from the railway station, which was the only mode of transportation available till our hotel. Due to narrow over crowded alleys, no cars/ taxis were allowed beyond a point nearing Jallianwala Bagh. Our hotel was in close proximity to the Golden Temple. It was just a minute's walk to the temple compound. Once settled inside our hotel room, we decided to spend rest of the afternoon inside and leave for Jallianwala Bagh in the evening. We left the Bagh before sundown. Now we had entire evening to our credit and we were game to go shopping. We bought what we liked.
It was our special day and we started it by visiting Harminder (meaning Temple of God) Sahib informally known as The Golden Temple. The sun rays hitting hard the golden structure of Darbar Sahib made it look splendid. We had to wait in a long queue for around 45 minutes to visit the Darbar Sahib (inside of Golden Temple). The Darbar has four entrances which signify the openness of the Sikh culture. As a matter of fact, the construction of Harminder Sahab was done with much thought and the structure was built underlining the principals of the Sikh culture. Inside the Darbar lies the sacred Guru Granth Sahib the holiest text of Sikhs. After exiting the Darbar Sahib we sat for a while beside the Amrit Sarovar having delicious Kadha Prasad and watching friendly fishes appearing and disappearing playfully.
We were fasting since morning and the hunger pangs were killing us. On the preceding day we had lunch and dinner in Brother da Dhaba and Bharawan da Dhaba respectively. Two famous and busy dhabas of Amritsar standing wall to wall. Later, we left for Wagah Border. Honestly, I wanted to visit the Wagah Border since a very long time. The cab was parked roughly one kilometre before the spot. From there we started walking towards the site. Thousands of people come to see this evening parade at Wagah every single day. On reaching the spot, we climbed up a stadium like place. The men and women were seated in different zones. In front of stadium stairs was a clean wide road for parade .
Towards our left was the enormous gate that separated land as India and Pakistan. We could see the stadium on the Pakistan side. The spectators were miniscule on their side. But the roars of pride from both Indian and Pakistani spectators grew equally strong and loud as the parade progressed. The 45 minutes event had first aunties, uncles, children, girls and boys participating in a relay with the National Flag in hand. The event ended with everyone shaking legs on patriotic Bollywood numbers and trying hard to get clicked with the soldiers.Rest of the evening was spent loitering around the market place, having tea by roadside stalls and then finally visiting one of the renowned Dhaba for dinner. Kesar Ka Dhaba is a name many would know. We ordered for stuffed parathas and stuffed every inch of our tummies with it. I heard that Golden Temple looks gorgeous at night. We went back to witness this and to soak back in the tranquility we had experienced at the day time, sitting by the Amrit Sarovar. We just soaked ourselves in peace and beauty of the place.
The Amritsar trip was short and inexpensive. Yet it was among the most memorable one.
P.S. This small incident deserves a special mention. As the rickshaw puller progressed towards our hotel in Amritsar, he kept telling us about the Golden Temple, Amritsar, its food etc etc. He was evidently very proud of his city. Among many things he told us about Amritsar, there is one thing I can never forget. This rickshaw puller literally turned back, and with an expression of great proud and honor he said "Sahabji, Amritsar shehar chahe chota ho; par yaha roz lakkho log aande hai… aur humare shehar vich koi bhukka nai sonda….. Harminder Sahib K langar mein garib aur amir dono ko roti mildi hai…… Langar khana zaroor shabji!! "
Jallianwala Bagh has a gloomy history. We all have read about the unfortunate massacre that is marked as a black spot on the face of history. I wouldn't say I enjoyed my trip to Jallianwala Bagh.The bullet marks still intact on the walls, the sight of well where hundreds of women jumped with their children to escape from the bullets of British troops, and the huge painting of the unfortunate day were enough to upset the spectators.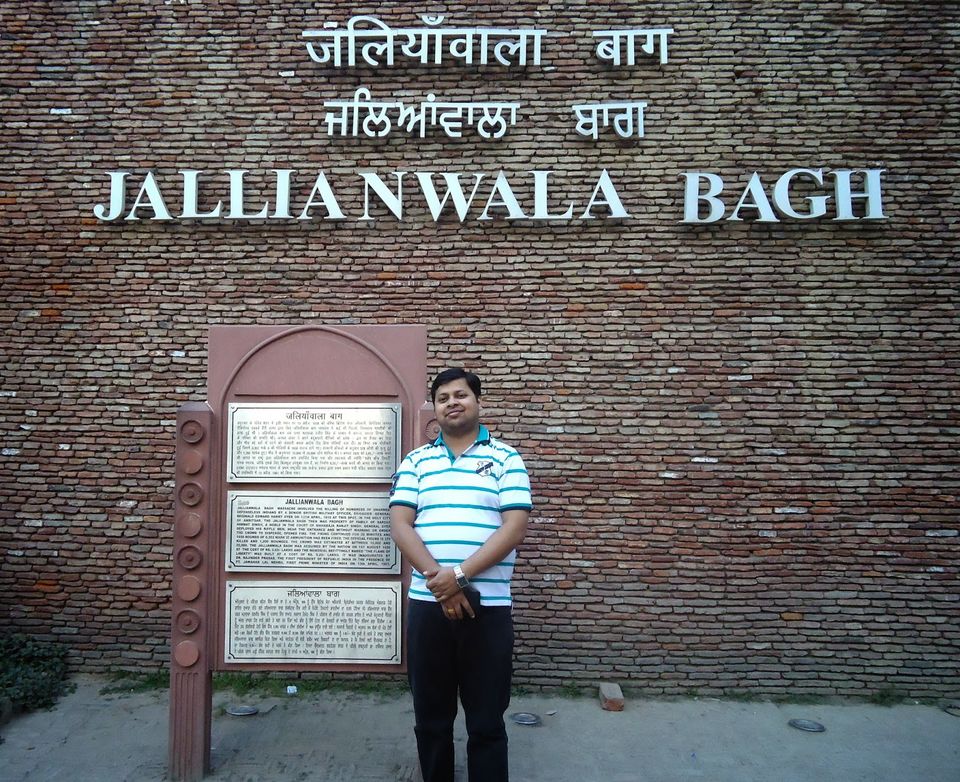 The Golden temple gleaming bright yellow amidst the Amrit Sarovar looked beautiful. Gurudwara Harminder Sahab was buit in the 16th century by Sikh Guru Arjan. Maharaja Ranjit Singh covered its upper floors with gold in early 19th century and hence came the name Golden Temple. More than 1lakh pilgrims visit the Golden Temple every day.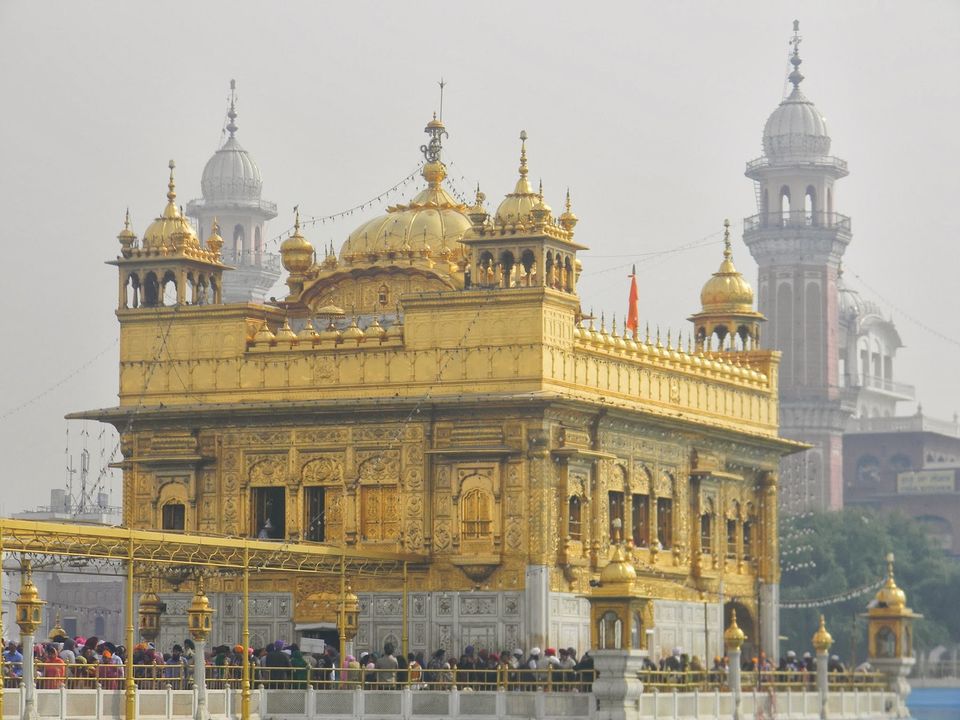 The story underlying is very interesting and very filmy. The restaurant was originally run by two brothers who parted ways owing property dispute. Now, both brothers run two different and very successful Dhabas which stand adjacent to each other. One named 'BROTHER DA BHABA'; another named 'BHARAWAN DA DHABA'.
Not finding a good dhaba, we decided going to a famous fine dining restaurant in Amritsar, Crystal Restaurant. Thank god for this discovery. We had lip-smacking non-veg food to our heart's content.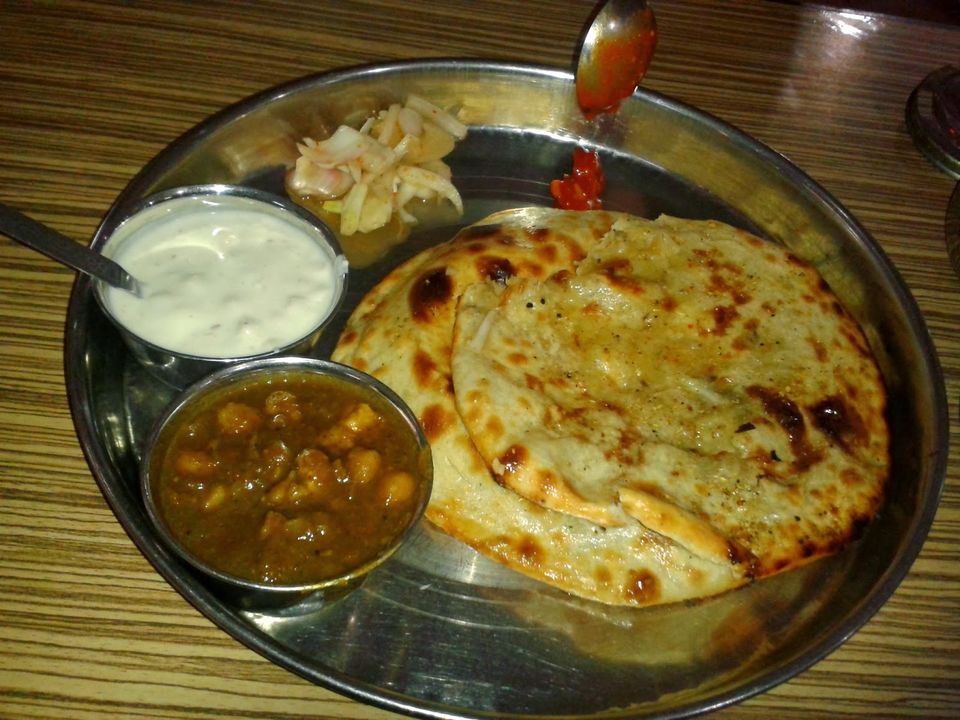 Frequent searches leading to this page:-
amritsar to wagah border, how to reach wagah border, amritsar to wagah border distance, how to reach wagah border from golden temple, golden temple to wagah border distance