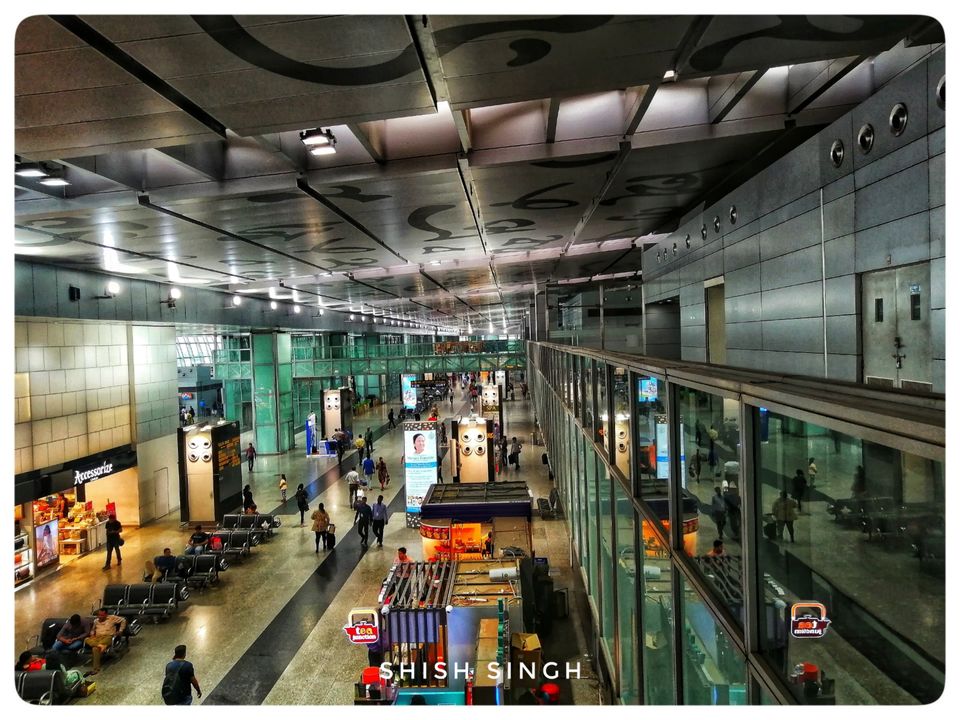 Inception
Planning for a getaway..? Looking to visit a place culturally vibrant and people friendlier like any other beautiful place. If these are your essentials that are constantly roaming in your mind then you have an option in Asia. Macao is famous for its nice atmosphere to relax and rejuvenate. Yes, Macao is part of China but with own currency, passport and legal system. It is famous for the blend of Portuguese and Chinese cultures. Famous for its nightlife Macao is called "Las Vegas of Asia".
If you are planning for a short escape to a place that can essentially fulfill all your expectations, plan for Macao. There are certain points that we look into before travelling. Though there are plenty of parameters to judge before visiting a place. I took a survey to understand what apparently people consider important. Through a sample of 500 people, I tried to dissect 20 most important points why Macao can be an ultimate destination for a much-needed getaway.
Is this place Safe?
The first question which comes in our mind while deciding a destination is safety and that's what 94% believed. Macao has an amazing blend of eastern and western culture. This question is a bit difficult to be answered. It truly depends on how we perceive the perspective about anything. Most part of Macao is safe. There is a very low rate of crime. But, whenever you visit a location even outside your home you take extra caution. A similar thing applies to Macao also. Though Macao is safe still it will only improve your experience if you are cautious with your belongings especially passports, camera, debit or credit cards and mobile phone. Rest is assured you will have a soothing experience.

Choices of accommodation
Just like many other place choices of accommodation varies as per your requirements. If you want a luxury vacation there are plenty of five-star hotels for your delight. On the other hand for a budget traveler there are plenty of hostels available. Backpackers usually travel with a limited budget in hand. In that budget, they want to explore as much as they can. Hence, this point can be answered with an understanding. Decide what your budget is. Analyse how many places you would want to explore and then look for the best option. Since Macao is a little expensive but still you can have a good accommodation option starting 1500 INR. Also, Cotai is the best area in Macao and is famous for its nightlife. Planning vacation during the off-season can also be a great option to travel and enjoy at better rates.

Currency conversion
So Macao is definitely not a cheap place but it is not an expensive one either only if you plan it well. The time when I am uploading this blog the conversion rate is 8 INR is equaled to one Macao Pataca. This is roughly 8 Macao Pataca if we consider USD. Macao is expensive as the country is solely dependent on tourism.All the western food and goods never come directly to Macao rather it comes through Hong Kong which is a nearby major business Hub and also one of the major commercial centers. Proper planning and maximum usage of public transport can reduce the cost of traveling. The major objective of your travel will decide how much it will cost. If you are looking a leisure time and want to plan a luxury trip then Macao is expensive, especially for Indians. Yes, proper planning can defiantly reduce your cost of the trip and will make it a budget one.Still, Macao will never every disappoint you as there are plenty of options for everything.

Can I travel in budget?
The answer is yes. In fact, not just Macao but all across the globe, anyone can travel within a budget. Macao is no exception. The city has many budget hotels and hostel with comfortable stay option. It has traditional Portuguese-style pousadas and beach side youth hostels too. Commutating around the city is best done using its own public transportation system. One thing that should be in consideration is there is always a minimum budget that you need to have before visiting that place.

Local food and options
Officially a special administrative region of China, the area was under Portuguese rule for hundreds of years. Food in Macao is a combination of many international options which is expected in such a cosmopolitan city, Chinese dishes, Portuguese food and Macanese cuisine are specialties. Macao has cheap street food options, fine dining and expensive restaurant. You can have almost everything you are looking for to eat. Also, depending upon your taste you can either increase or decrease the intensity of spiciness. Also,there are 7 eleven stores (More than 45) that can definitely provide you with good packaged food options at cheaper rates. These stores best suited for budget travelers. There are people who feel comfortable with a particular kind of diet especially vegetarians and vegans. Please be assured there are plenty of vegetarian restaurant and eateries that will surely suit your appetite.

Return Flights
Macao has low-cost airlines option such as Air Macao express. These airlines can offer low-cost tickets to the nearest major cities. Other than these there are plenty of options from Hong-Kong which you can opt for.Hong-Kong serves as one of the busiest airports of that region. There are direct flights to and from this place to almost everywhere. For Indians, there are direct flights on offer from Cathy pacific and China Eastern. You can also opt for Air Asia which is an extremely low-cost option via Thailand and Malaysia. Other than all of the above options Viet Jet can also sometimes give you a good deal to reach Hong-Kong. From Hong-Kong there are ferries at 1500 INR(approx.) at regular intervals and will take around an hour to reach.
Visa Policies
Such a major reason why some of your trips won't be a success is because of the visa policies and the best reason why you simply can't ignore visiting Macao is that it's free. In fact, to be precise Macao tourist visa is not required for citizens of India for a stay up to 30 days. Not just Indians rather Macao offers free access to the following countries. Isn't it great???

Albania 90 Days Luxembourg 90 Days
Andorra 90 Days Macedonia 90 Days
Australia 30 Days Malaysia 30 Days
Austria 90 Days Mali 90 Days
Belgium 90 Days Malta 90 Days
Bosnia and Herzegovina 90 Days Mauritius 90 Days
Brazil 90 Days Mexico 90 Days
Brunei 14 Days Monaco 30 Days
Bulgaria 90 Days Mongolia 90 Days
Canada 30 Days Montenegro 90 Days
Cape Verde 90 Days Namibia 30 Days
Chile 30 Days Netherlands 90 Days
Croatia 90 Days New Zealand 30 Days
Cyprus 90 Days Norway 90 Days
Czech Republic 90 Days Philippines 30 Days
Denmark 90 Days Poland 90 Days
Dominica 90 Days Portugal 90 Days
Egypt 90 Days Romania 90 Days
Estonia 90 Days Russia 30 Days
Finland 90 Days Samoa 30 Days
France 90 Days San Marino 30 Days
Germany 90 Days Serbia 90 Days
Greece 90 Days Seychelles 30 Days
Grenada 90 Days Singapore 30 Days
Hungary 90 Days Slovakia 90 Days
Iceland 90 Days Slovenia 90 Days
India 30 Days South Africa 30 Days
Indonesia 30 Days South Korea 90 Days
Ireland 90 Days Spain 90 Days
Israel 90 Days Sweden 90 Days
Italy 90 Days Switzerland 90 Days
Japan 90 Days Tanzania 90 Days
Kiribati 30 Days Thailand 30 Days
Latvia 90 Days Turkey 30 Days
Lebanon 90 Days U.S.A 30 Days
Liechtenstein 30 Days U.K. 180 Days
Lithuania 90 Days Uruguay 30 Days
Cost of roaming around
Buses and taxis are major modes of public transport in Macao. Most of the routes are easily accessible through these. Buses are very frequent and inexpensive. Most of the major area like Taipa, Cotai and Coloane are well connected. A hybrid form of tricycle and rickshaw called the Trishaw are also a good and unique option to roam around. You can also refer Google maps which will give you a better understanding of the routes and how to reach there easily. There are some of the places which you can explore for free like visiting locations using Free Shuttles to travel around Macau, Roaming around hotels,Senado Square, Hác-Sá Reservoir Country Park, Macau Tower, A-Ma Cultural Village, Guia Fortress and Wine Museum. Having anything free is great. Isn't it?

Is Macao Clean?
No, as per the experience of most of the tourists that I came across it's not dirty. In fact famous tourist spots such as Senado Square, Ruins of St Paul, Fisherman's Wharf and areas where you can find major hotels such as Grand Hyatt and Venetian Macao are very clean and are actually paradise. In fact, in the evening you can also plan to roam around ports which will apparently give you amazing sunset views.
Culture and heritage
Macao and its history is a brilliant amalgamation of Portuguese and Chinese culture. It is the center of cultural co-existence. As the place was initially a colony, Macao has great architectural legacies and cultural heritage. There are monuments that will refresh your mind as some of them are masterpieces. In 2005 Macao's center was inscribed on the UNESCO World heritage making it the 31st designated World Heritage site in China. Macao is a unique testimony and brilliant blend of aesthetic, cultural and architectural influences. There are two major zones which covers all of these prime locations named as a narrow zone and buffer zone. First one resides between Mount Hill and Barra Hill. Another zone mainly has parks and urban areas. Macao during night time with tall buildings and glittering night markets gives a great spectacle for tourists.
Climate
Temperature varies from 14 ̊ C in winters to 32 ̊C in summers. Hence, the best time to visit Macao can be between October and March. Rainy season witness heavy rainfall with average 226 mm. May is the rainiest and July to September is Typhoon season. Hence, autumn and winters are the most ideal and suitable season to visit and witnesses maximum tourist arrivals.
People and their nature
There are Macanese,Chinese and Portuguese mainly. Other than these there you can find Malay, Japanese, Sinhalese and Indians. This shows how vibrant and integrated Macao is. Though language can be a stopper still language can never be a barrier. You can always try to use a language translator. There were times when I required help and neither of us were able to understand each others language. In spite of this, the lady was trying to understand and give me a reply. This was a recent comment that I received from one of my friend who visited last year. People usually are very supportive and are willing to help. They may take time to gel but still, you will never feel neglected.
Medical facility
Macao has numerous healthcare centers all across the region. Consultations in traditional Chinese medicines are also available at many locations. Macao has two major healthcare centers. Hospital Conde S. Januario and Kiang Wu Hospital has all the major healthcare amenities and is located in Macao Peninsula. Please keep your travel insurance documents always with you.

Which places are in proximity and their accessibility?
Macao has plenty of option in its proximity. There is Hong-Kong which an important business hub of that region and also very well connected all across the globe. Though directly visiting any place can be challenging but once you reach Hong-Kong then possibilities are endless. From there you visit Vietnam, Taiwan, Philippines, China, Japan and South Korea. All these countries are very famous tourist destinations are within a maximum 3 hours of travel time (Flight).

Communication and Service providers
Today you simply cannot imagine a world without a proper cellular connection. Everyone wants to be connected with their family, friends and loved ones always. Being socially connected as much as you can is the basis of living. There are mainly four telecom service providers in Macao- CTM,Three, SmarTone and China Telcom, and they are very trusted whether you consider it for local or tourist SIM. Another common query is, does Hong Kong SIM works in Macao? Yes, But you will have to pay a lot as these will be considered roaming. Hence, being in Macao truly doesn't mean you are isolated and lost.

Local language
Cantonese is the official language in Macao. Macanese, Portuguese and Chinese are also official languages in Macao. While understanding any language other than your native language is difficult but there are language translators which will definitely come handy in helping you out. You can also download these and keep an offline line application that will most probably help you in most of the cases.

Nightlife
Macao glitters during night time. Sparkling streets, Tall buildings and beautiful night markets simply add extra beauty to the persona of Macao. While walking through the streets of Macao after 6 in the evening can give you a sense as if you are altogether in a different place. This is why Macao is lately famous for and is also called "Las Vegas of Asia". Macao has created its own identity. If you haven't seen the Cotai Strip at night, then you haven't seen Macau at all. The City of Dreams hosts The House of Dancing Water, an award-winning theater production by director Franco Dragon that features acrobats, gymnasts, dancers, divers, and actors.Studio City lays claim as hosting the only magic show in Macau with the House of Magic, created by Franz Harary, who is best known for making a space shuttle vanish on live television.
Restrictions in city
Yes, there are no major restrictions in Macao, especially while visiting a place or eating something. You can enjoy as much as you can but then comes a certain responsibility that we must obey. Do follow traffic rules, be polite with the locals and not to forget to keep the environment clean. As a traveler whatever common etiquette you follow anywhere else similarly it applies to Macao also. How good your experience can be there first starts with you.
Shopping options
About 60% of people across the sample study believed shopping is an important parameter to judge a place. Due to its free port status, this place has become a paradise for shoppers and it has something for all travelers with different budgets. Senado Square Area is the main bustling area located at the central downtown on the northern side of Av. Almeida Ribeiro. This space is filled with a vast number of stores and food stalls lined up on the streets. This place is mainly known for its high availability of fashionable clothes. Rua De S Paulo Area is flooded with great furniture and antique stores while New yaohan and Macao landmark is famous for electronics and cameras. For street shoppers Taipa Flea Market near Bombeiors Square in Taipa is a great place for buying unique souvenirs and accessories for oneself and your loved ones back home. Lin Kai market also is known as Cinema Alegria night market is great place amongst budget travelers. Here you can enjoy both shopping and tasting some delicious local delicacies. This place is primarily famous for cheap fabrics and ready made clothes.
Winding up
Though people consider this place as not so fascinating destination but Macao with all these information can definitely be a great option.
Yes, it is expensive but with proper planning, you can roam around everywhere and come back home saving money in your kitty. Macao has an exceptional blend of western and Asian culture. A place just 115 sq. Km can provide you with everything you desire to enhance your experience and to have a soothing lifetime memory. Plan and pack your bags.
Keep traveling :)