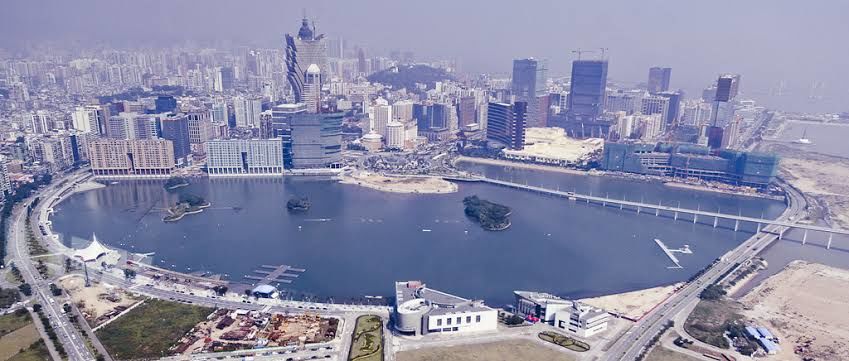 I have always been quite fascinated by historical places and Portuguese cultures and have always dreamt of exploring one such, in my life; my dream destination being Macao. Being Asia's most religious hub, Macao features the amalgamation of the cultures of East and West. Over time, it has also developed to become the most popular entertainment hub. But with my intensive research and hype, I have concluded that there's so much more that you can do during your Macao tour other than the conventional ones. Know about the 20 Things I Love about Macao, from my wishlist below.
1. Want to experience the thrill while jumping from the Macao Tower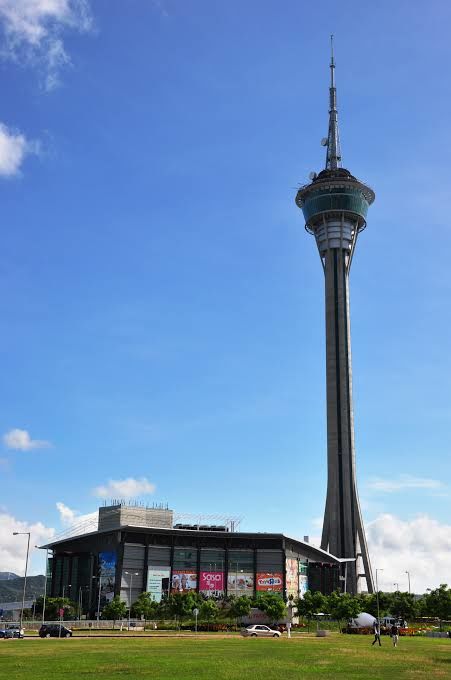 #majorwant From the time I have got senses, experiencing the most thrilling bungee jumping from the highest point of Macao Tower, has always topped my list of major wants. Attempting the skywalk comes as a second fascinating experience though!
2. Want to witness the World's largest water show
Located at the House of Dancing Water, it has always felt so royal thinking about the custom-built theatre. I have always imagined myself sitting right there, and enjoying the world's largest water show, since forever.
3. Want to relive history at the Macau Maritime Museum
If you are passionate about history like me, then visiting the Macau Maritime Museum must be topping your wishlist too. The museum is said to be shaped like a ship in Barra Pagoda and marks the history where the Portuguese first landed in. Isn't that something very very unique?
4. Want to View the scenic skyline from Mount Fortress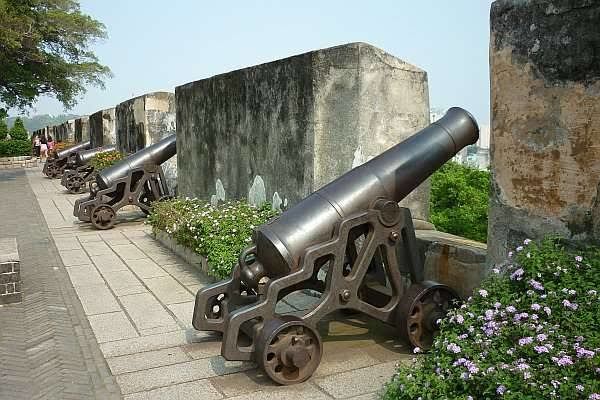 Forts have always been my kind of places so how could I miss out on this one? Dating back to the 17th century, the fort holds the richest histories of Macao along with a beautiful terrace and blossoming garden. It has always been my childhood fantasy to dress like a Queen and pose for pictures at the terrace, during the sunsets. Lol!
5. Want to Watch the ruins at St. Paul's Cathedral
As history fascinates me, I couldn't skip on this one. To me, even ruins have their touch of beauty! Burnt back in the 19th century, St. Paul's Cathedral features some beautiful ruins along with a museum that has a number of religious artifacts to watch.
6. Want to Calm my soul at the A-Ma Temple
Besides being a dramatic fool, I'm quite a religious person too! So, my wish list will be incomplete without some religious visits. According to my research, the beautiful 16th-century temple was built by the fishermen. What fascinated me most, is the moon-shaped entrance along with a series of prayer halls and some beautiful courtyards. So beautiful to look at!
7. Want to Spend time with the Pandas at the Macau Giant Panda Pavilion
Just think, real Pandas! What do I need another reason for? The Pavilion has got the two famous giant Pandas named, Kai Kai and Xin Xin. And you know what's the best part? Now, there are two more Pandas, named Dabao and Xiaobao, given birth by the two giant Pandas. So, baby Pandas too!
8. Want to get clicked some Instagram-worthy pictures at Travessa Da Paixão
I have always had the fantasy of posing like the Instagram divas. But trust me on this, I'll do that once I get to Macao! The pastel-hued buildings, marble pillars, and courtyards with wooden boundaries and so much vintage elements. Woowww feels like I'm already there!
9. Want to Taste the best fusion foods at Taipa Village
Food has always been my best friend. So, no matter where I go, I'm not going to come without a food discovery! According to famous travel bloggers, Taipa Village has its name in serving some famous Chinese and Portuguese fusion foods.
10. Want to Hop at the Casinos
I'm not a gambler, never was I. But the name 'casino' just tends to sway me along with it. I guess it's more about the heated ambiance and the fun and excitement which drives me the most to those Hollywood-styled casinos of Macao.
11. Want to Relax at the Hac Sa Beach
Myself being a beach person, I do not need many reasons to visit the sea. Just taking a sunbath at the Hac Sa Beach or, strolling through the black sands, or getting indulged in some fun and thrilling beach sports is just my kind of definition for relaxation.
12. Want to Take a city tour in Macau Shuttle Buses
If there is something free after oxygen on Earth, then that's the Macau Shuttle Buses. I find the opportunity so enthralling that I have already prepared my sightseeing list too.
13. Want to Experience the best nightlife at The Venetian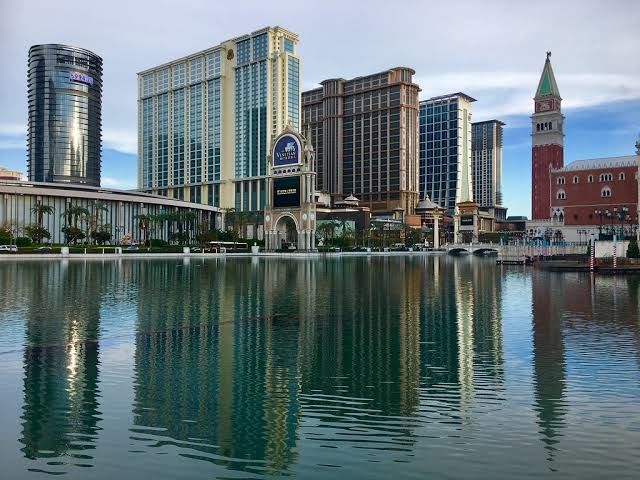 Venetian is said to be teeming with casinos, luxury hotels, and happening party spots. I have already heard so much about the nightlife of Venetian, that it has already become one of the major wants.
14. Want to Watch some breathtaking performances at Elektron
Elektron hosts some of the breathtaking performances by the Guinness World Record holders. And, how can I even think of missing out on it?
15. Want to go for a photo walk to capture some best sightseeing
Wherever I go, my camera goes, and I have got more pictures of sightseeing, than of myself. So, participating in a photo walk at night, and capturing the sightseeing delved in the reflections and neon lights, is just my kind of thing!
16. Want to Attend the Lantern Festival & Art Events
If you have that fervor towards art and culture as I have, then going to the event is a must. During the mid-autumn season, a lantern and art festival is organized which is hard to detect the Thangka culture.
17. Want to Go for hiking through the Taipa Grande Trail
There's hardly any scope of leaving nature hikes and attempting adventurous trail while witnessing the view of Taipa island amidst the panoramic views.
18. Want to Witness the Pink Dolphins during your Cruise Tour
Never in my life have I heard, or saw anything named as Pink Dolphins, till I came across Macao. Held at the Pearl River Delta which features Humpback dolphins, also known as the Pink Dolphins, there is no way to miss out on the scenic and rarest dolphins ever.
19. Want to Know the mythological facts at Kun Iam
Knowing about the mythological facts has always been quite interesting to me. The 17-th century temple, dedicated to the goddess of mercy, features three statues of Buddha which represent the Past, Present, and the Future.
20. Want to Visit the largest aquarium of Chimelong Ocean Kingdom
I never really went for scuba diving since then, but later, the underwater marine life fascinated me quite a lot. The destination features a huge aquarium where you can witness dolphins, whale sharks, beluga, and more.
That was my list of 20 Things I Love about Macao. I hope, it will help you to plan your Macao tour and make the most out of it.