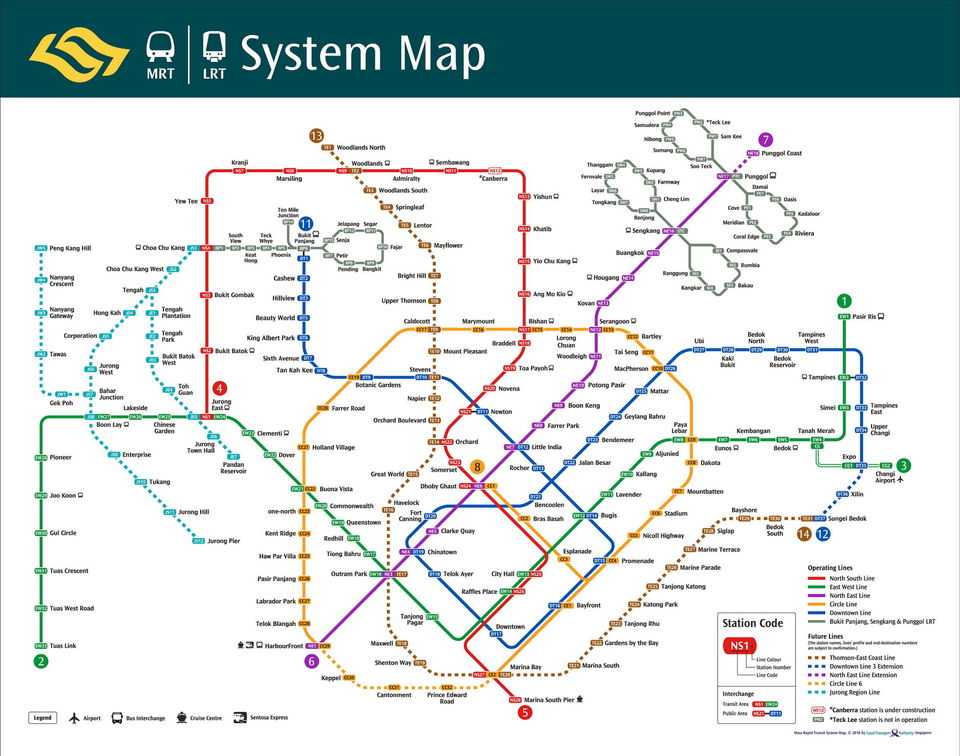 ABOUT THE CITY :
Singapore is the most developed and urbanized country in Asia. If I could only choose 4 words to describe Singapore, they would be : spotless, sophisticated, efficient but expensive. Definitely this place is not enrich in natural resources but it is compensated by wealth of jaw-dropping man-made attractions.
If you want to know about Singapore Travel and Budget then follow this link :
SINGAPORE TRAVEL BUDGET + ITINERARY
HOW TO REACH :
I was traveling from India so I have only one option which is by air. If you are traveling from Malaysia, Indonesia then you may have other options like bus and fairy.
HOW TO GET CHEAPEST FLIGHT TO SINGAPORE :
There are following things which needs to be kept in mind while booking the flight :
Search for the comparison websites which can compare the fares of different sites and show you the minimum one.
Try to get the site like sky scanner which can show you the minimum airfare.
Follow the flight booking sites on your Facebook and Instagram which you are using regularly, so that you can aware with the discounts.
Be flexible with your travelling dates, you can get heavy discount at some of the time.
Avoid weekends and public holidays to start trip.
Plan before 2-3 months and wait for exciting offers.
IMPORTANT THINGS FOR AIRPORT:
You can not bring chewing gum with you, it is not allowed in Singapore.
Eating and drinking inside public transportation is prohibited, also there is heavy amount of fine on it.
Any medication that contains strong narcotics or strong pain killers like not allowed.
Cigarette lighters and toys guns are not allowed.
Death penalty for drug trafficking, or for carrying explosives and firearms without a license.
Duty free allowances for alcohol are 1L each of wine, beer and spirits, and the 1L of spirits may be substituted with 1L of wine or beer. Travelers entering from Malaysia are not entitled to any duty free allowance. Alcohol may not be brought in by persons under the age of 18.
Do not keep any liquid or gel item more than 100 ml.
SINGAPORE AIRPORT :
One of the well developed airport in Asia. You can get water, restaurants, restrooms everywhere.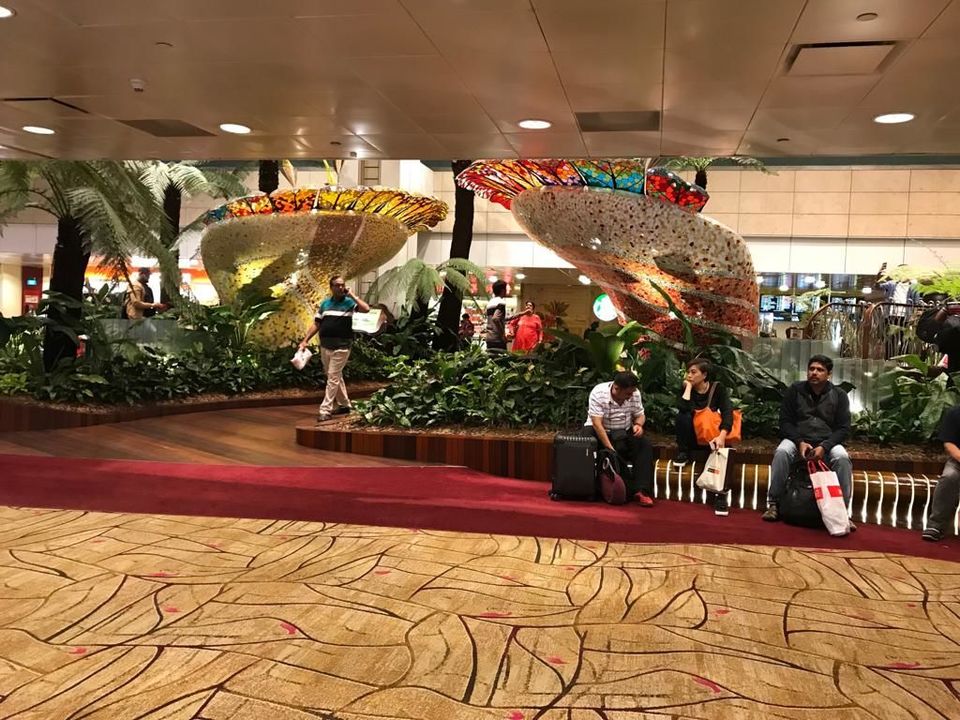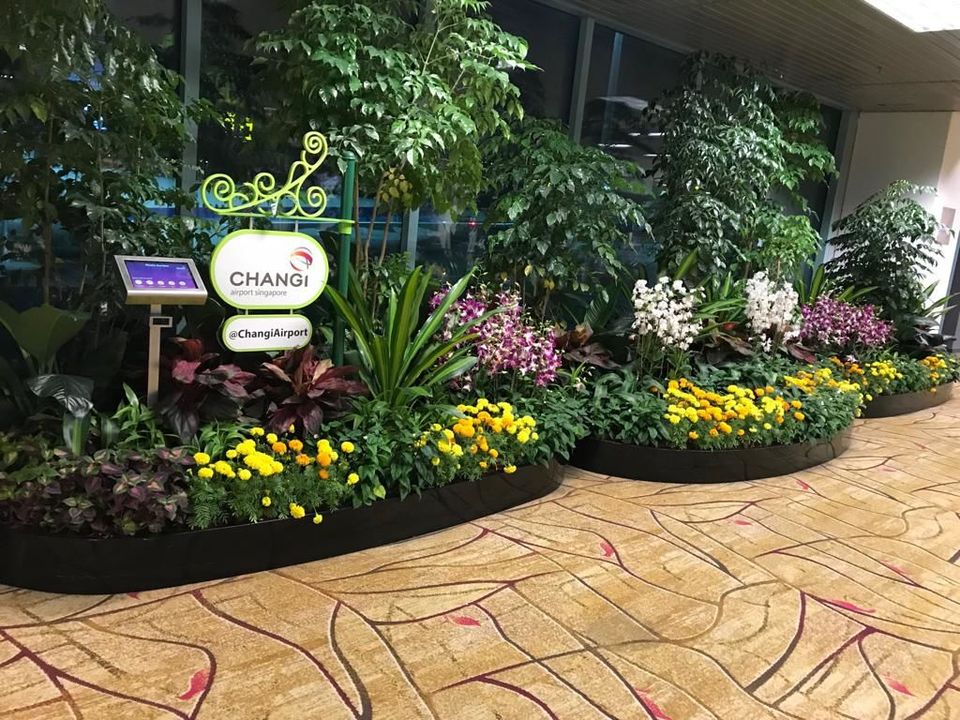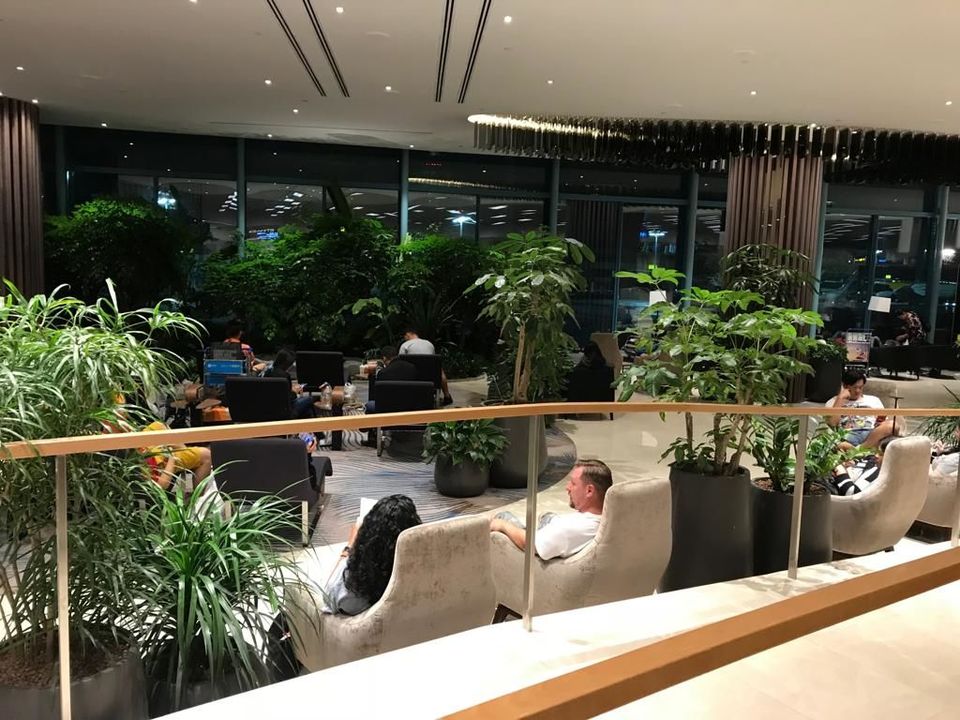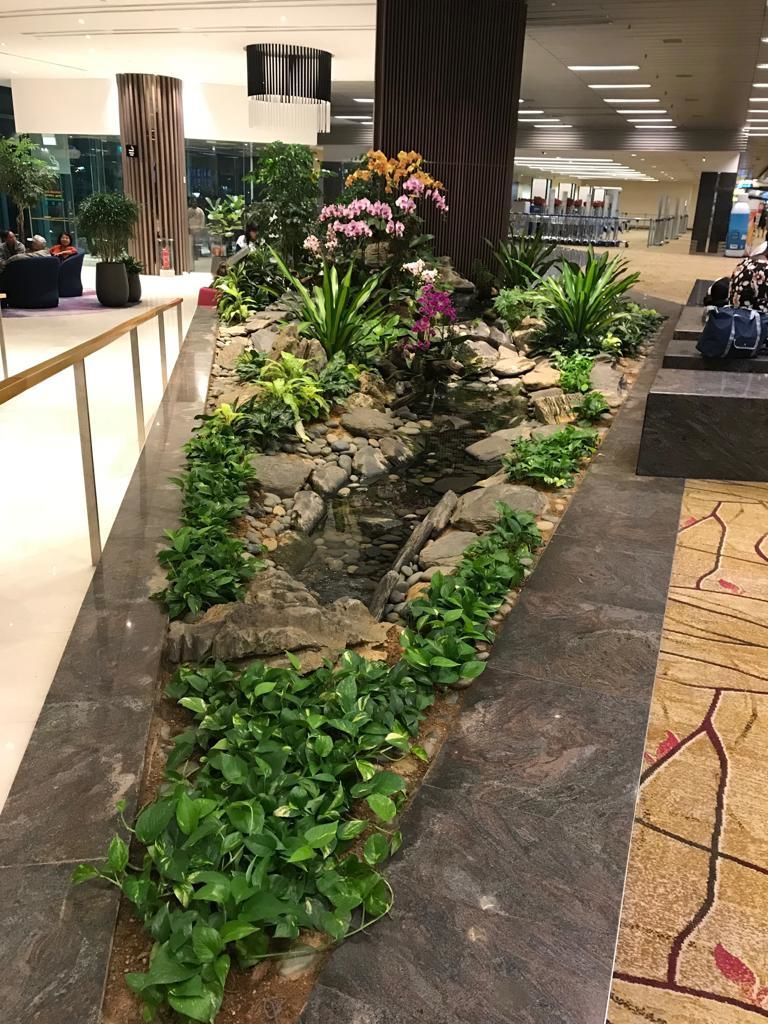 HOW TO GET VISA :
You need to submit the following documents in embassy or to the agent in order to get the Visa :
Original Passport with at least 6 months validity and minimum 3 blank pages + all old passports if any
Visa Application form
2 recent color photographs ( Photo Specification )
Personal Covering letter (For Employed - Plain paper/ For Self-Employed – Company Letterhead)
Original updated Bank Statement (last 6 months)
Confirmed return flight tickets
Hotel reservation
and you can apply for Visa.
HOW TO REACH CITY FROM CHANGI AIRPORT :
There are 3 main terminals at Changi International Airport, connected by free sky trains and shuttle buses.
AIRPORT TRANSFER : You can book the airport transfer which is sufficient for 3-9 people.
TAXI : You will get the taxies which run on the meter basis so no need to worry.
Airport Shuttle/Van : Cheapest way to reach the city. To ride the Airport Shuttle at Changi Airport, rush to the Ground Transport desk at the airport arrival hall. It is available 24 hours a day and travel time to the city is about 25 minutes, depending on traffic condition. Shuttle fare is SGD 9
MRT : At Changi Airport, head to the basement at Terminal 2 for the MRT. You will get the sign everywhere on the airport by which you will easily reach to the MRT. MRT Open Hours is 05:31 AM – 11:18 PM on Mondays to Saturdays and 05:59 AM – 12:06 AM during Sundays & Public Holidays.
BUSES : At the basement of Changi Airport Terminal 1, 2 and 3, ride Bus 36/ 36 A to Singapore City. Exact change is required, no change will be given. So prepare small bills. You can use your MRT card here as well which is the best part actually. As I have discussed earlier MRT card is cheaper than buying tickets if your are staying more than 1-2 days. Bus is available daily, during weekdays from 6:08 AM to 10:52 PM and 06:07 AM to 10:52 PM on Sundays and public holidays.
HOW MANY DAYS ARE ENOUGH :
Though Singapore is a small country but there are a lot of places to visit. A single attraction may take a completely day like Universal Studios, Sentosa, Singapore zoo, MBS & Garden by the bay. These places will definitely take your complete day, So plan for 5-7 days.
USEFUL APPS TO BE KEPT WHILE TRAVELING :
Google Map : Keep the app, it will make it a lot easier to navigate around Singapore on your own.
MyTransport.SG : Useful information on MRT, LRT & bus services in Singapore..
XE Currency: Free & easy currency converter.
BEST SEASON TO VISIT :
Feb-April: The months between the summers and winters are quite pleasant. Singapore is too hot so prefer the cold months.
November-January: Rainy season for Singapore, you can get shower for long period of time.
May and June : Hottest month, avoid this time
MONEY SAVING TIPS :
TRAVEL : You can take Tourist Pass which will cost SD10 for 1 day and SD20 for 3 days. If you are travelling from bus or MRT then it will cost about SGD 0.8 to 2 per trip.
FLIGHT : Try to book the flight before 2-3 months.
HOTEL : Book hotel online on the places like Chinatown, Little India, Lavender Street and Clark Quay. In Singapore hotels are very costly.
FOOD : Try food in hawker centers, little India and China town. One meal cost will be between around SGD 5 to 15.
TICKETS : Try to book tickets online by comparing on different sites also packages are more cheaper than buying a single ticket.
FREE THINGS TO DO IN SINGAPORE :
Yes, there are many things which are free in Singapore. Check this link if you want a budget friendly trip :
https://www.tripoto.com/trip/free-things-to-do-in-singapore-5bc5b7b460b9c
WHERE TO STAY :
I booked a hotel which was about 1.5 km far from MRT . I will suggest you to keep the hotel near MRT which will be convenient for you. Best way to travel in Singapore is by MRT. Singapore is expensive compared to other Southeast Asian countries. So book the hotel online and try to get maximum discount. The most popular places to stay for travelers on a budget in Singapore are Bugis, Chinatown, Little India, Lavender Street and Clark Quay (Riverside).
MONEY EXCHANGE :
Better to exchange your money from your place. You can exchange the money online by Thomascook.com, bookmyforex.com etc. If you didn't get the chance to exchange the money before then don't exchange on airport. Exchange rates at the airport are not good, so best to exchange your money at money changers in Singapore city.
WIFI IN SINGAPORE :
If you want a sim and wifi then you can get the sim on airport as well as other parts of Singapore. You can also rent a pocket wifi which will cost about S$8 or you can take a sim which will also cost about the same. But as per my opinion you don't need wifi in Singapore. You will get free wifi on each and every places of Singapore. So why to waste extra money and don't worry about the speed, speed is amazing.
WHAT TO WEAR :
Weather of Singapore is always hot, so wear some comfy dresses which are great to carry. You can wear anything of your choice like dress, shots, skirts, jeans, tops. Apart from this wear comfortable shoes as you need to walk a lot. Keep water bottle with you and stay hydrated.
SINGAPORE MRT :
Best way to travel within city. I am from India so for me it is less crowded, very clean and well managed. You will get nearly everywhere by MRT.
See the map for reference :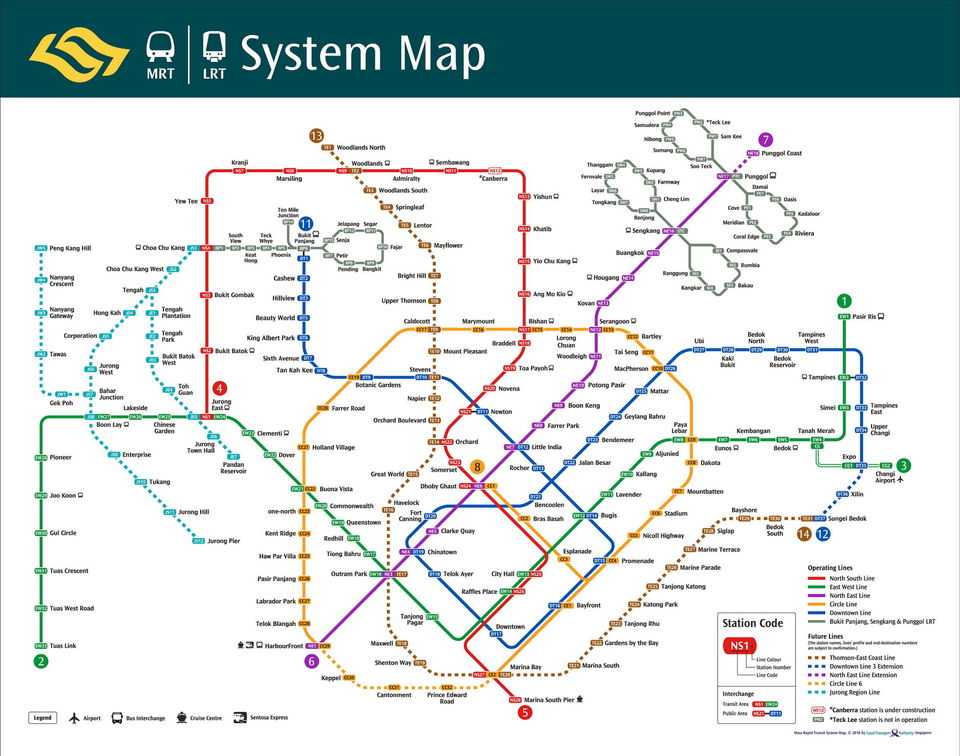 HOW TO TRAVEL IN SINGAPORE :
HOP ON HOP OFF BUSES : This is Singapore sight seeing bus service. You can see the major attractions of Singapore by taking these buses tickets. These buses will take you to the Marina Bay Sands, China Town, Clark Quay, Botanic Gardens, Buddha Relic Temple, etc. Entrance ticket of the places are not included in the bus ticket.
BY MRT : Most popular and convenient way to travel with in the city is by MRT. By the card and recharge it as per your need.
PRIVATE CABS : These are quite expensive but most comfortable way to visit the attractions in Singapore. There are some apps by which you can book the cab. Also you can get taxi easily on roads.
PUBLIC BUSES : There are buses available everywhere, you just need to know your nearest stop and need information about the bus number. You can check the details of buses online.
WHERE TO EAT IN SINGAPORE :
If you want to try the street foods in Singapore then choose peppered with hawker stalls. Hong Kong Soya Sauce Chicken Rice and Noodle and Hill Street Tai Hwa Pork Noodle were the first street vendor are quite famous.
MAJOR ATTRACTIONS OF SINGAPORE / PLACES TO VISIT IN SINGAPORE :
CLARKE QUAY / SINGAPORE RIVER
SINGAPORE RIVER CRUISE
LITTLE INDIA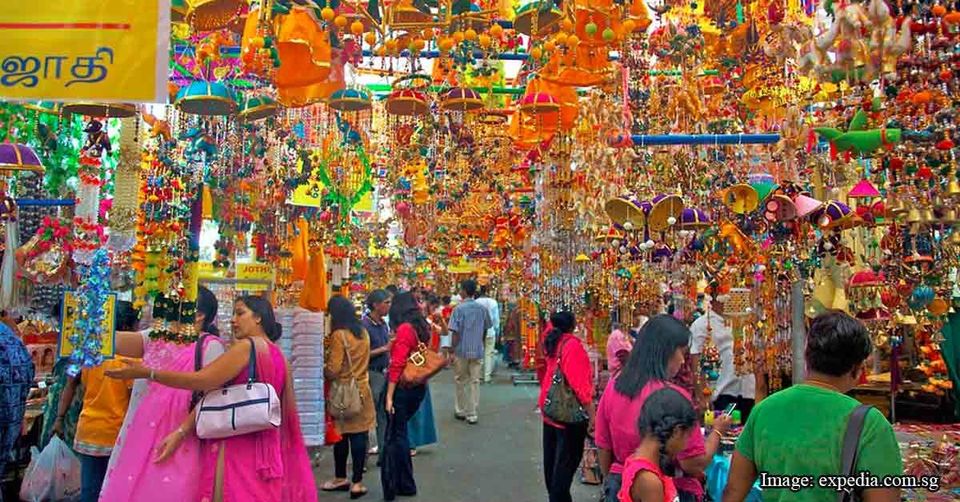 MARINA BY SANDS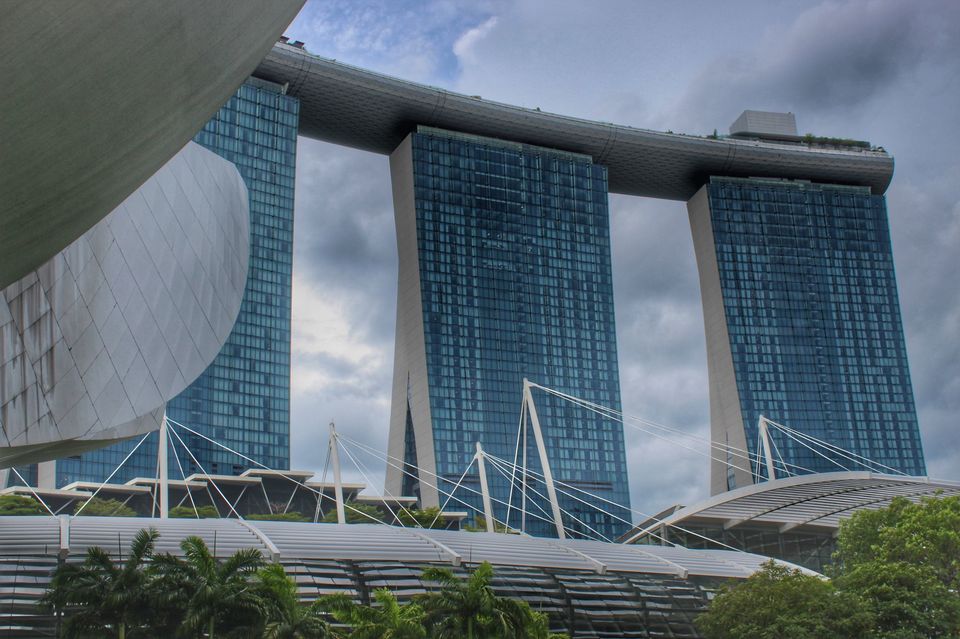 MARLINE PARK
UNIVERSAL STUDIOS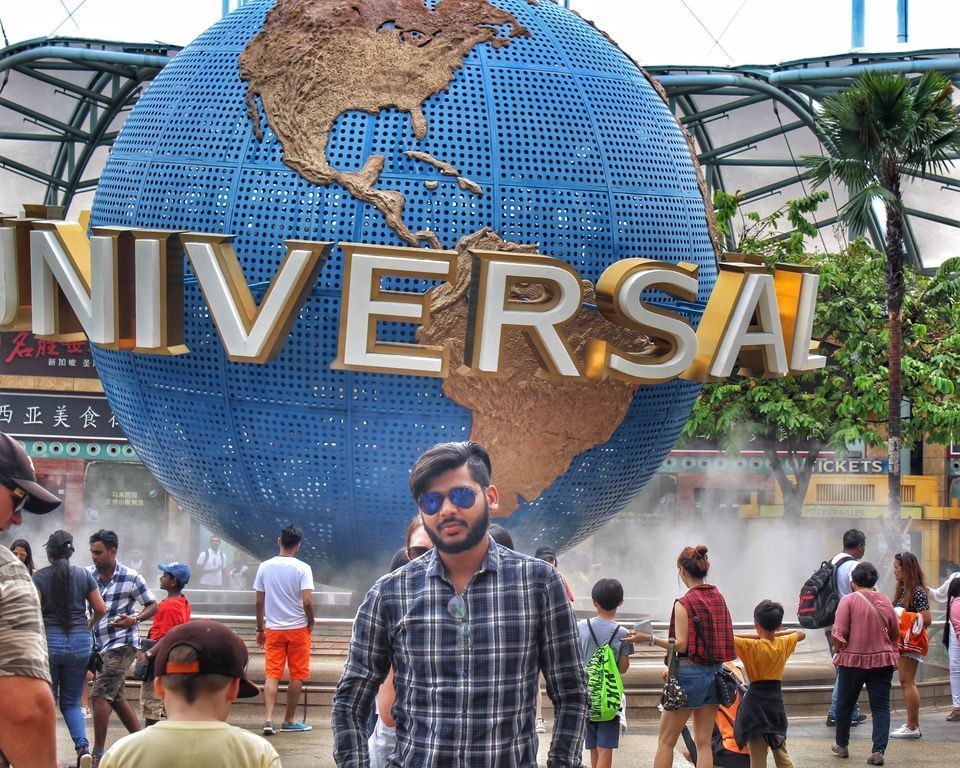 SENTOSA
MADAM TUSSAUDS SINGAPORE WAX MUSEUM (SENTOSA)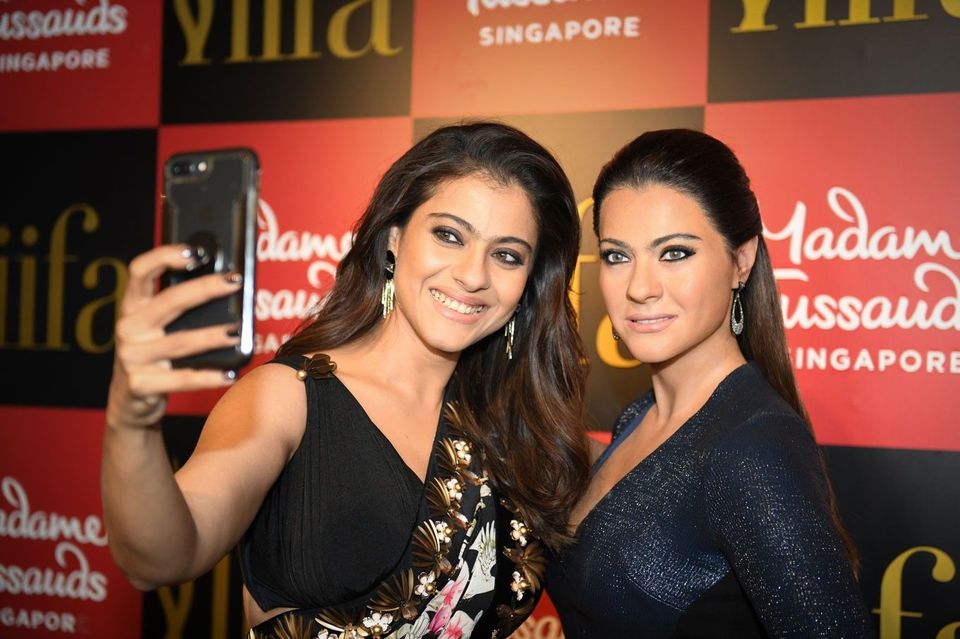 TRICK EYE MUSEUM (SENTOSA)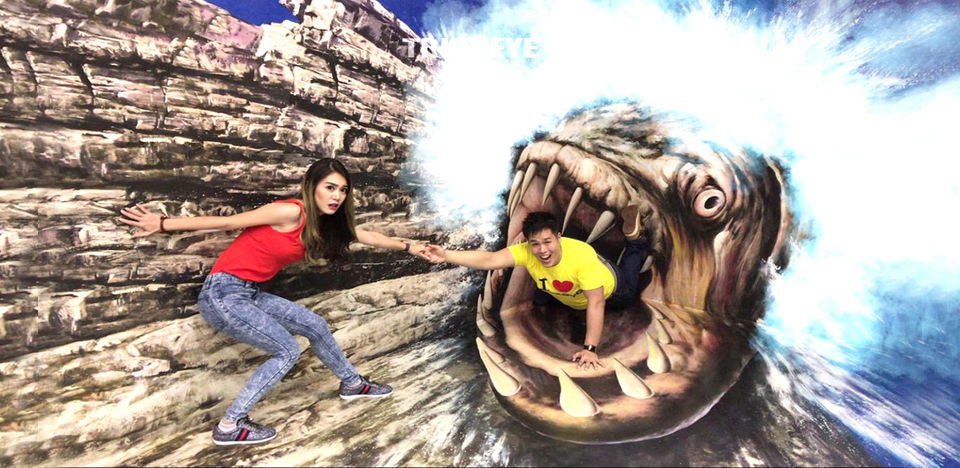 WINGS OF TIME (SENTOSA)
SENTOSA MERLION (SENTOSA)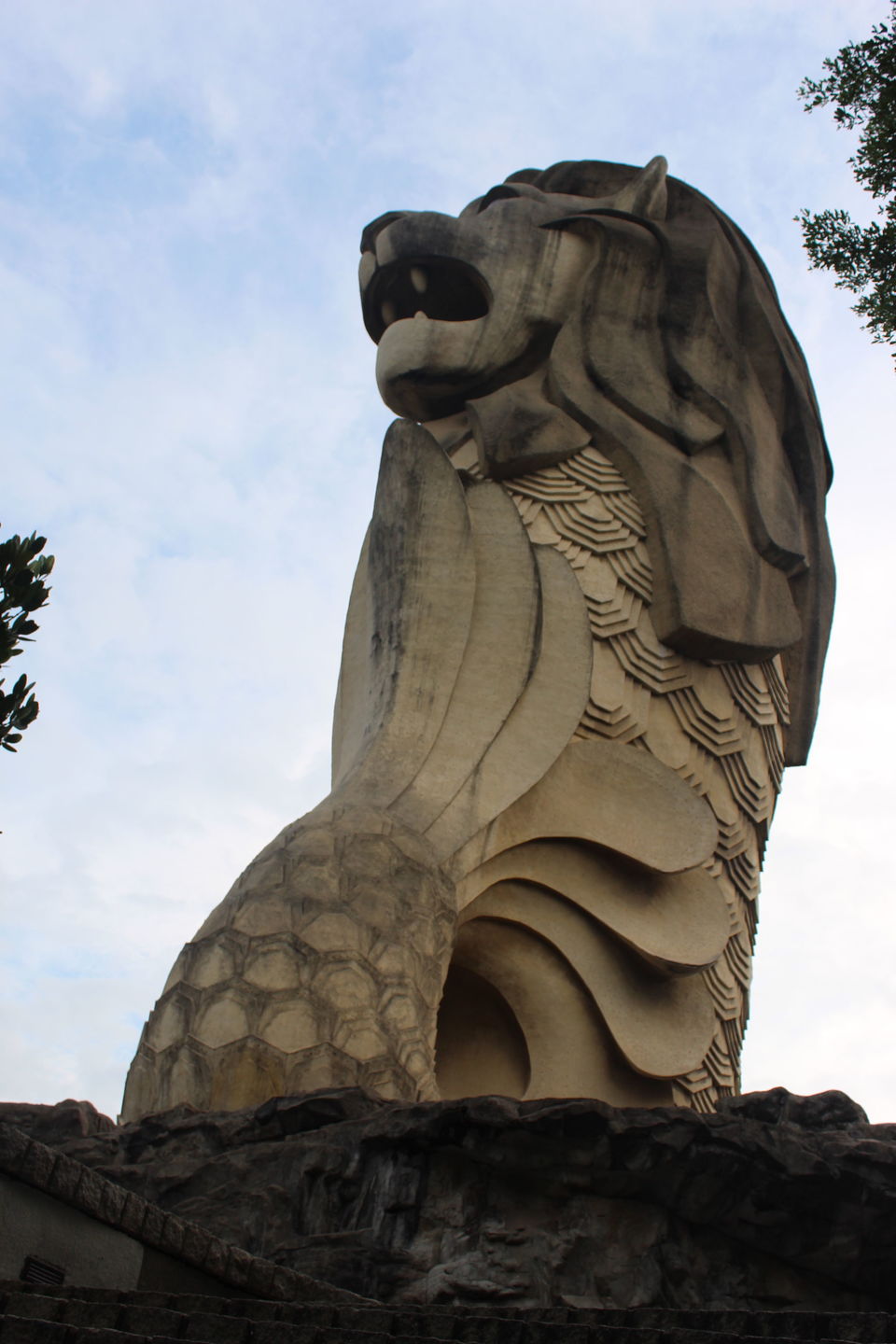 IFLY SINGAPORE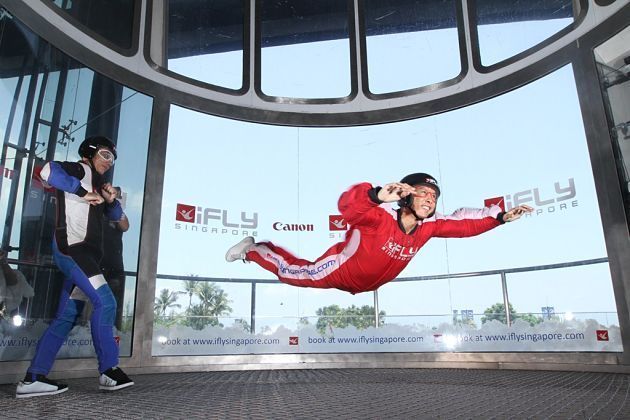 SINGAPORE ZOO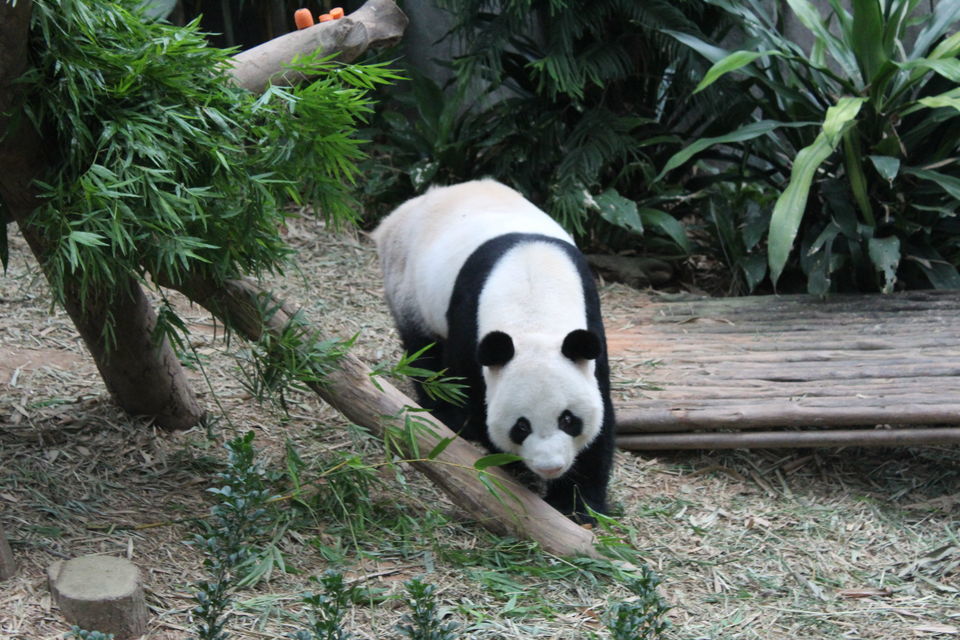 CHINA TOWN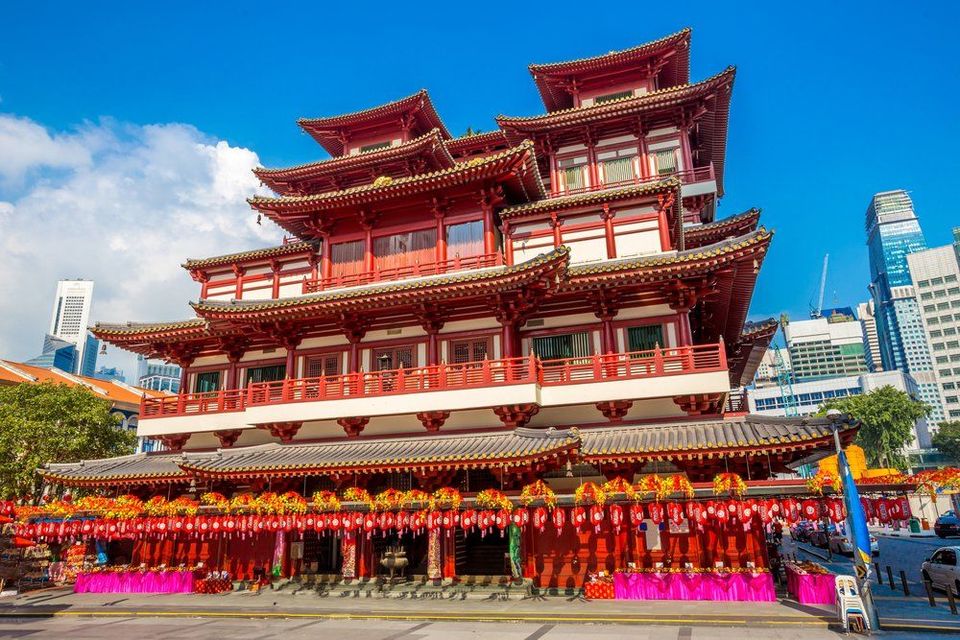 GARDENS BY THE BAY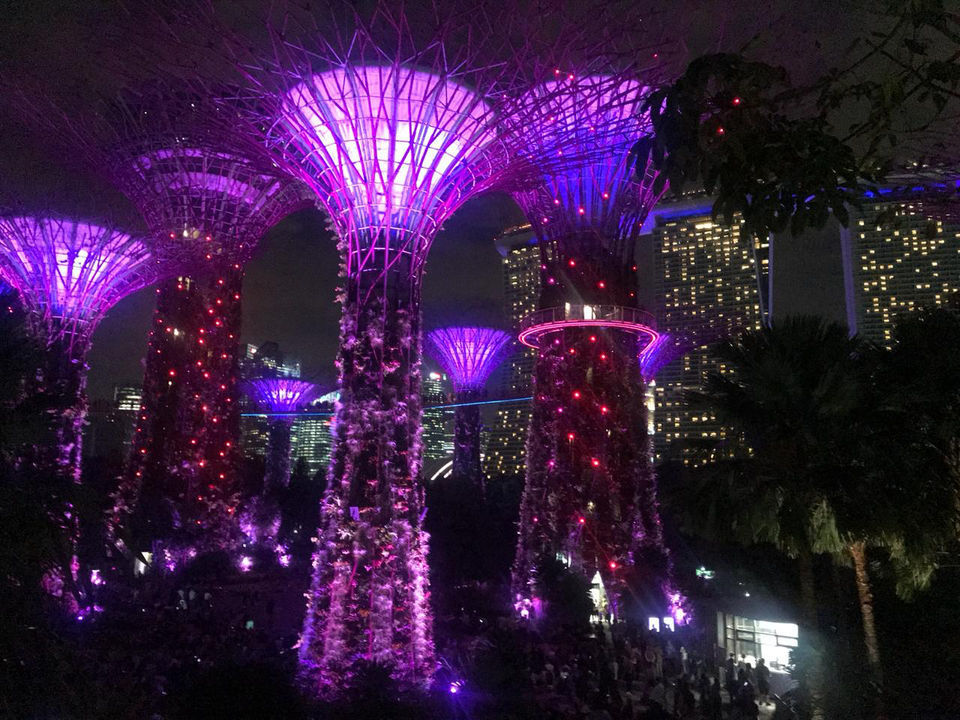 Author- Yasmin Mirza
Tripto Profile- https://www.tripoto.com/profile/yasminmirza
Instagram- travelwithmirza
Youtube- https://www.youtube.com/channel/UCNxm9dNc1bvc6rEh3jWCTYA?view_as=subscriber

READ SINGAPORE COMPLETE TRAVEL GUIDE : SINGAPORE TRAVEL BUDGET + ITINERARY