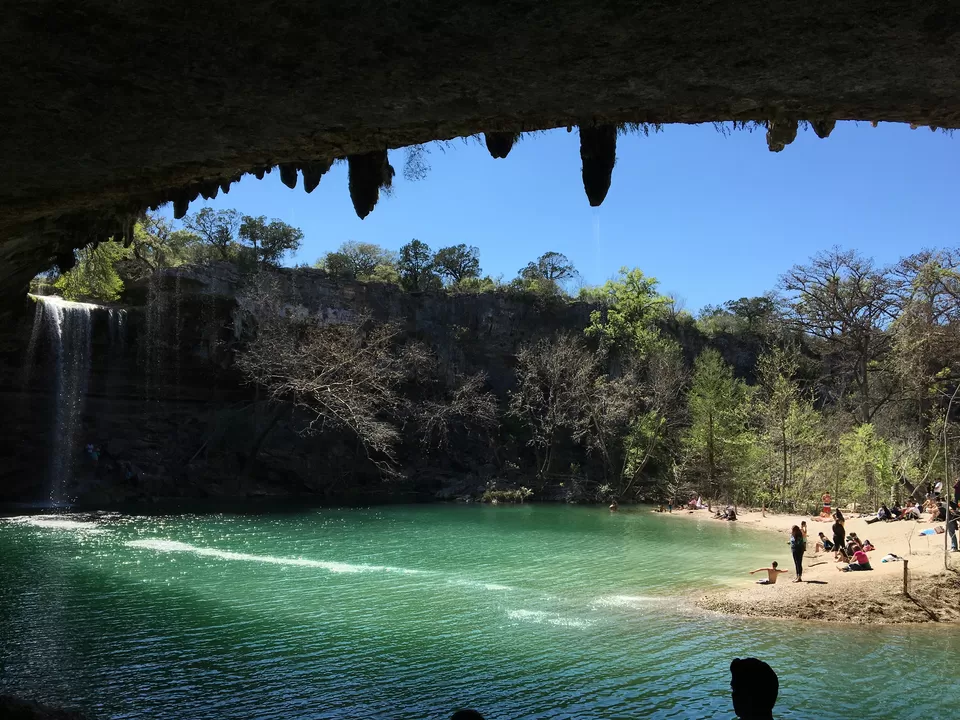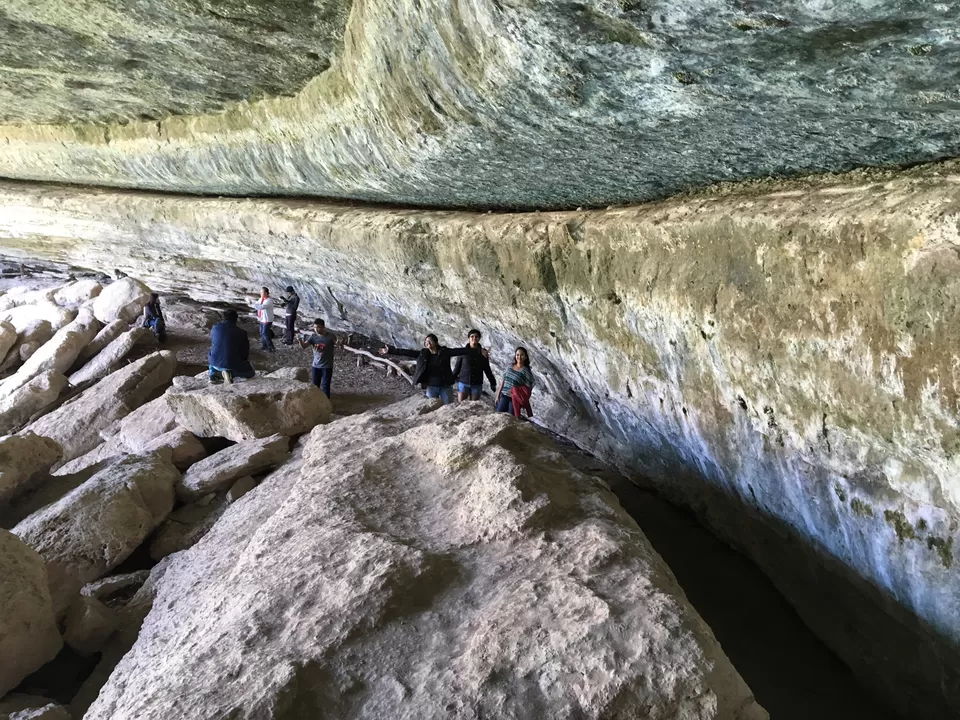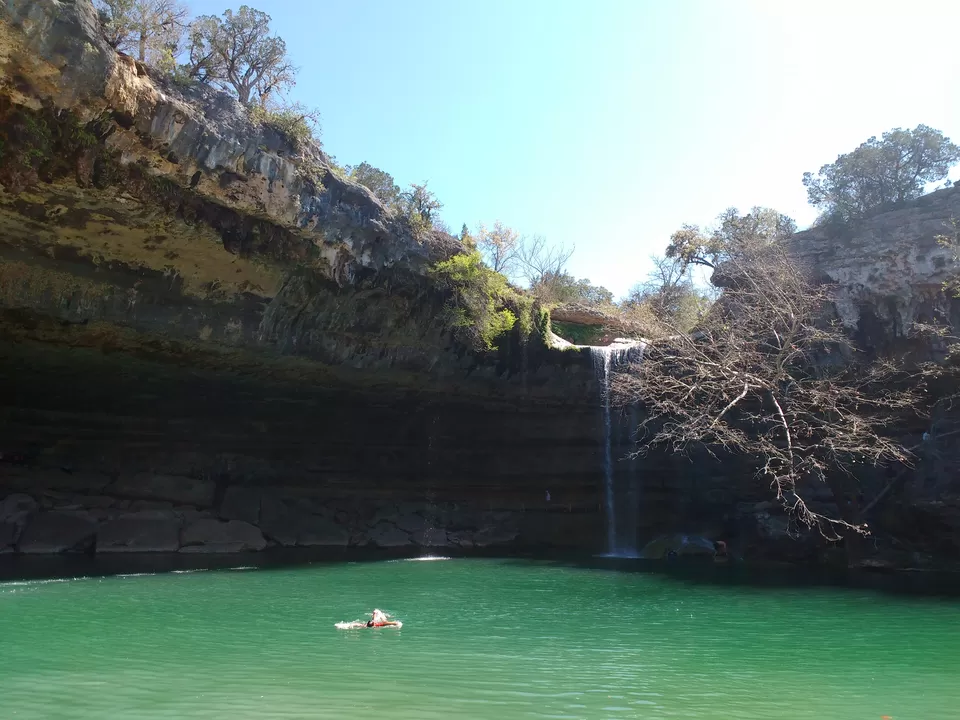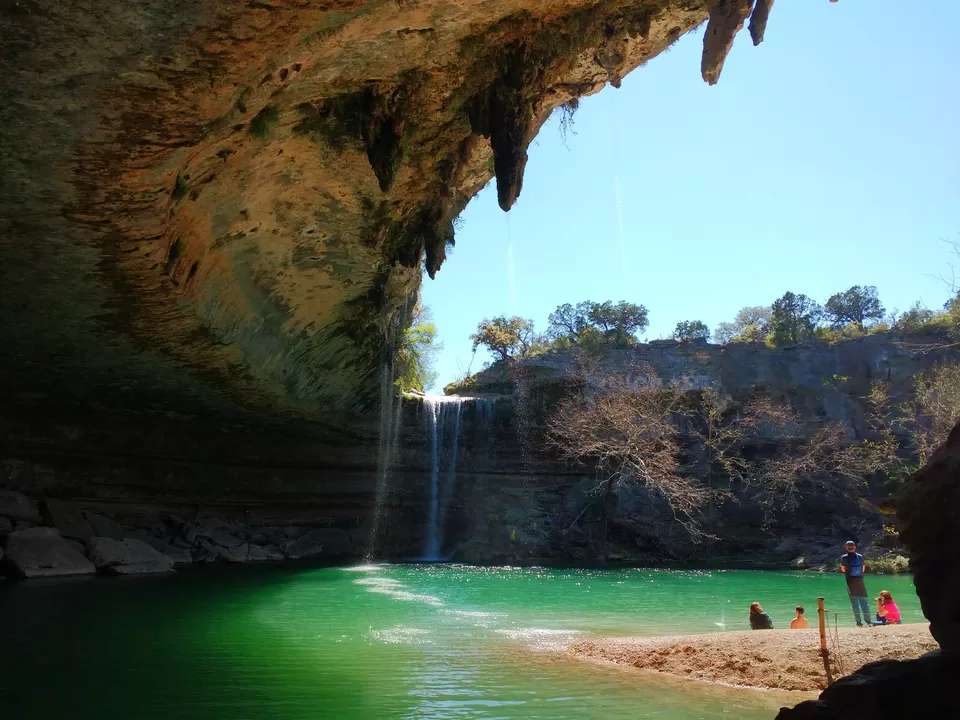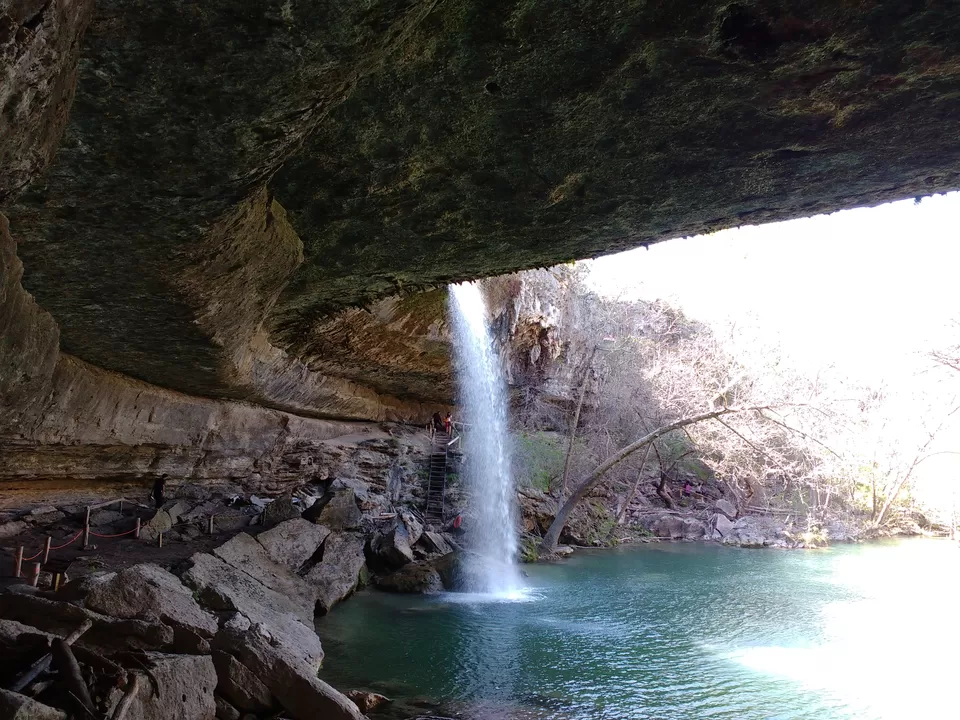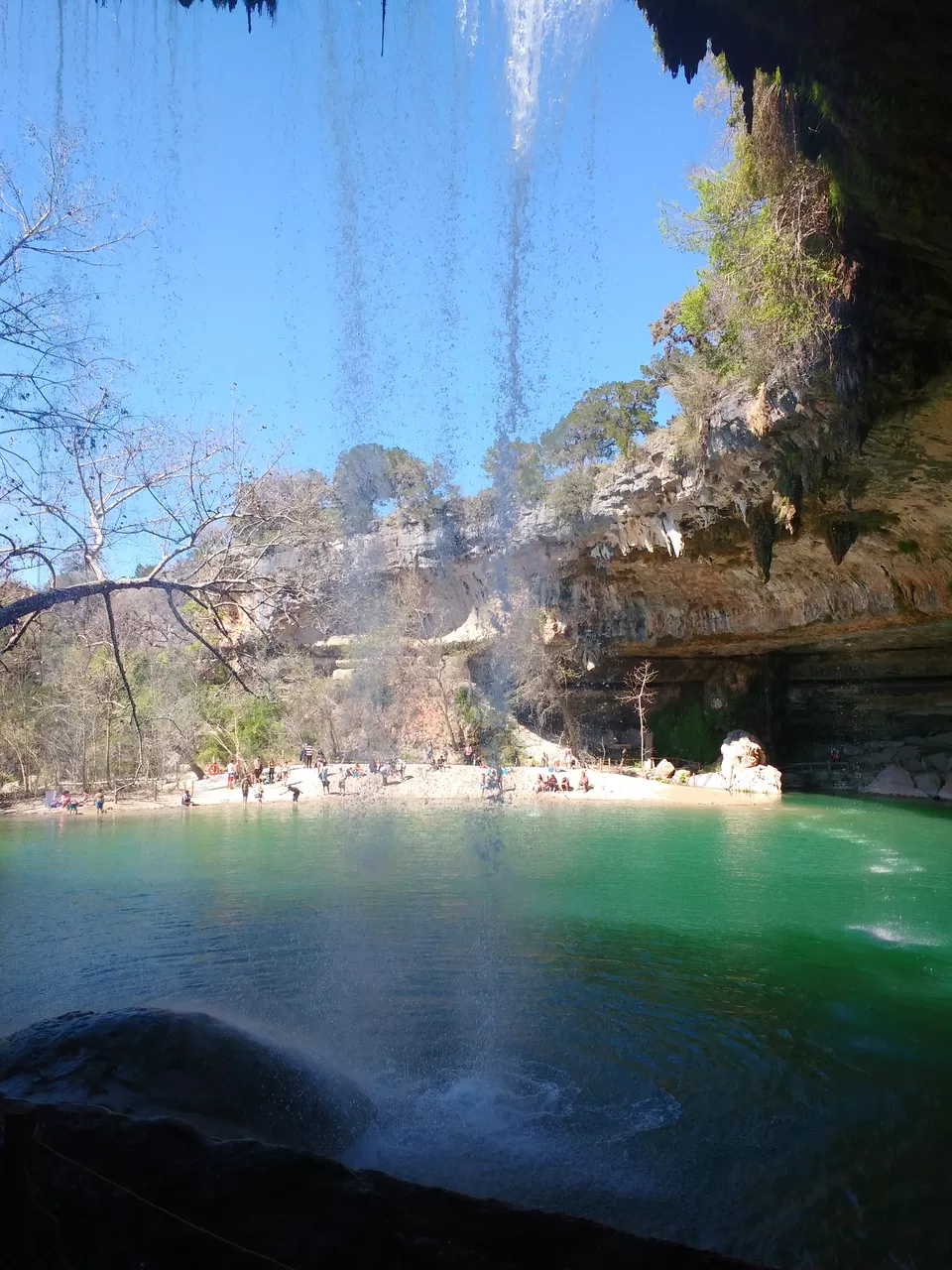 We were on our Austin trip last year and visiting Hamilton Pool was on our list. It is one of the place which you should visit in the US before you die as per the internet. Yes, I did this thing, I searched in google about the places which you should see in US before you die :P, I know it sounds lame, but it's fine.
When I visited this place I only knew that it is not a man made place ,but it is a beautiful natural pool. So I asked google how it gets formed, and I got this:Hamilton Pool Preserve is a natural pool that was created when the dome of an underground river collapsed due to massive erosion thousands of years ago.
We reached there by 11:00 AM i guess, but parking was full so we waited outside the area, passed our time by clicking pictures on that empty road. Note: If you are going in the summer you have to make reservations beforehand, they won't allow you to enter without prior reservation. Around 12:30 we get the parking. To see this beautiful place you need to walk down a 1/4 mile trail which is a little steep and uneven. It is a small natural pool, where water is coming through a 50 foot waterfall. I don't know how I should describe so I have pictures Yayyy!!.
This is a nice place if you want to swim or if you want to just relax and admire the beauty of mother earth. Although sometimes they don't allow swimming due to high bacteria levels in the pool.
You can make reservations and find more information in below link: https://parks.traviscountytx.gov/find-a-park/hamilton-pool
Keep Travelling!!! Stay Happy !!