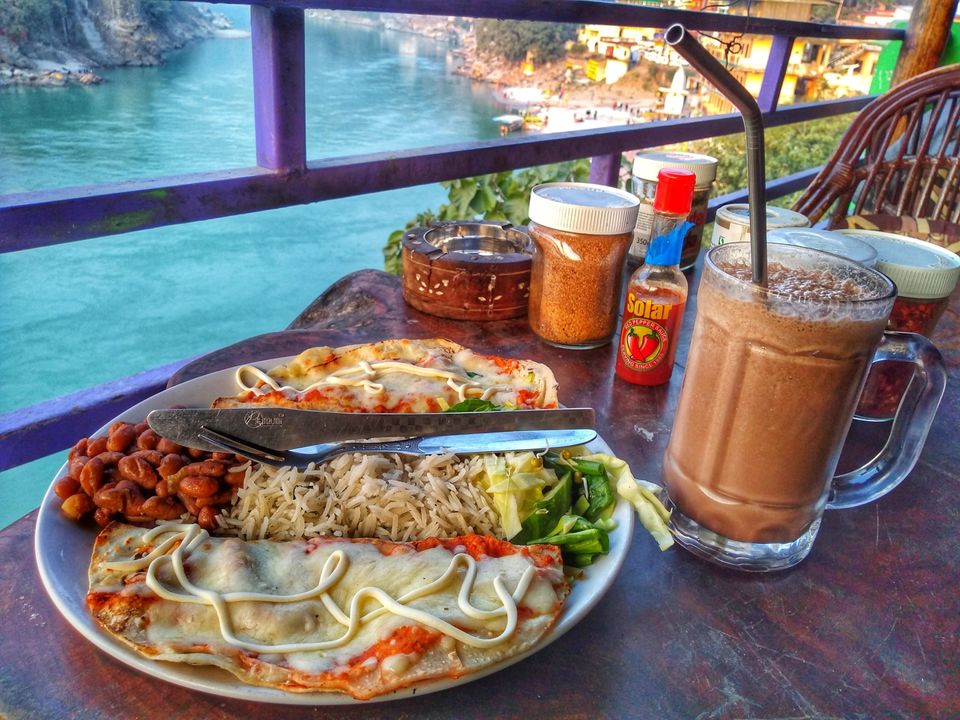 ऋषिकेश अये और ये cafe नहे देखे तो क्या देखा...!
Rishikesh is a city in India's northern state of Uttarakhand, in the Himalayan foothills beside the Ganges River. The river is considered holy, and the city is renowned as a center for studying yoga and meditation. Temples and ashrams (centers for spiritual studies) line the eastern bank around Swarg Ashram, a traffic-free, alcohol-free and vegetarian enclave upstream from Rishikesh town.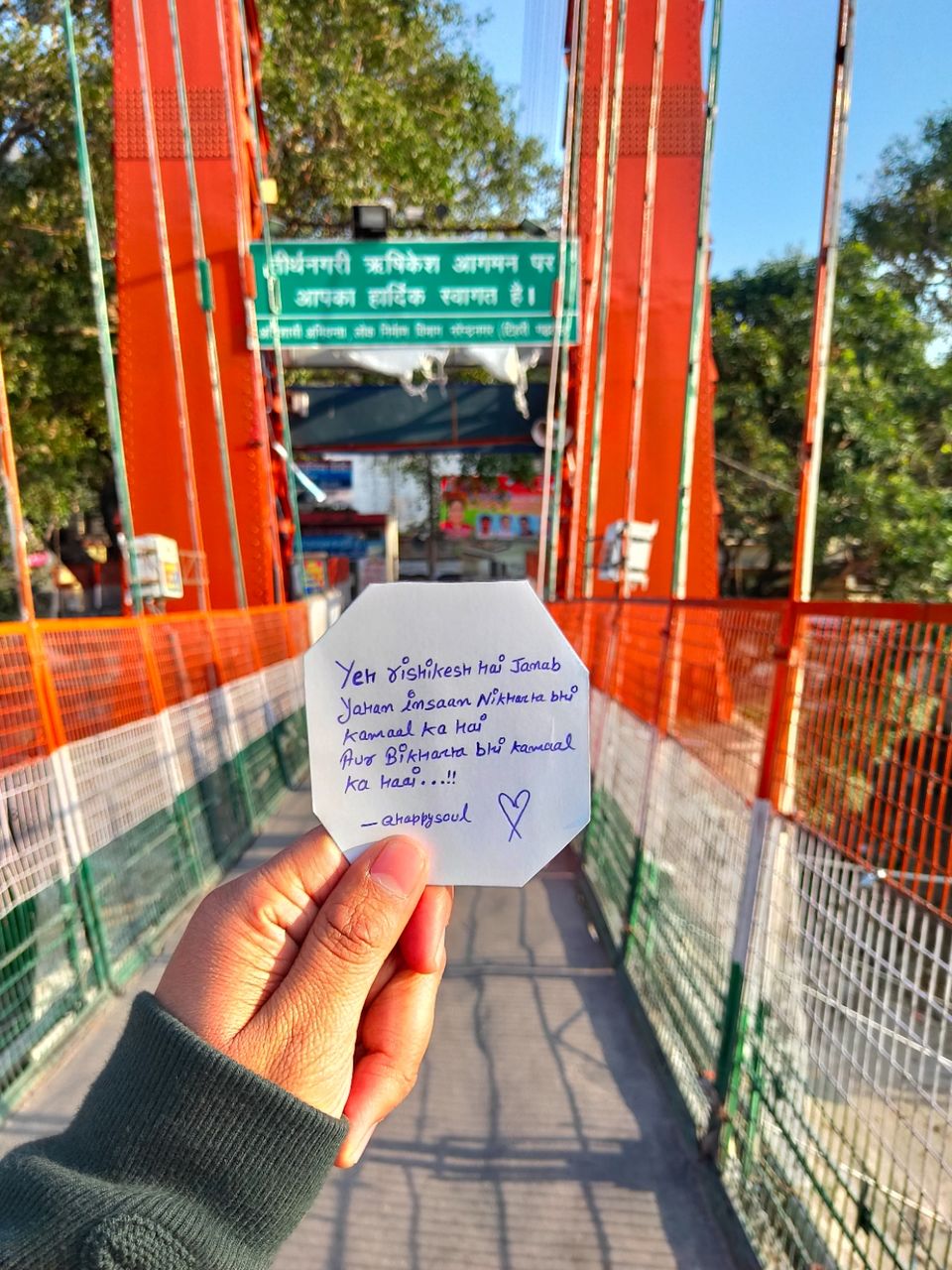 Some Beautiful and Interesting Cafes in Rishikesh that i explore . Such a thing cannot be found everywhere.
1. Ganga Beach Cafe
Located - near 13 Stori Temple, Laxman Jhula.
Historic area by the Ganges River with Laxman Jhula bridge.
Good place to sit near Ganga, enjoying the view and enjoyed tasty food there.
Average Cost
₹500 for two people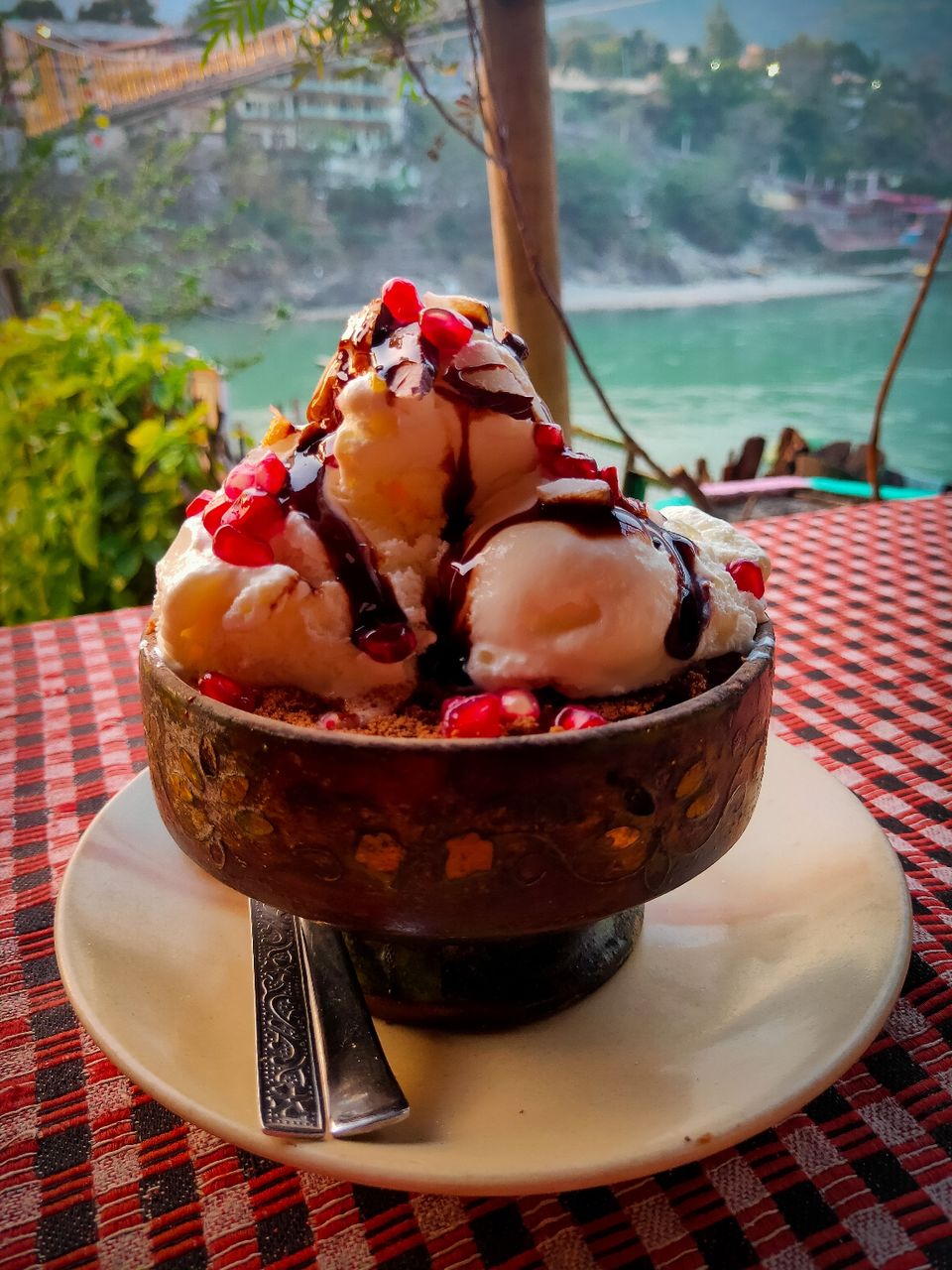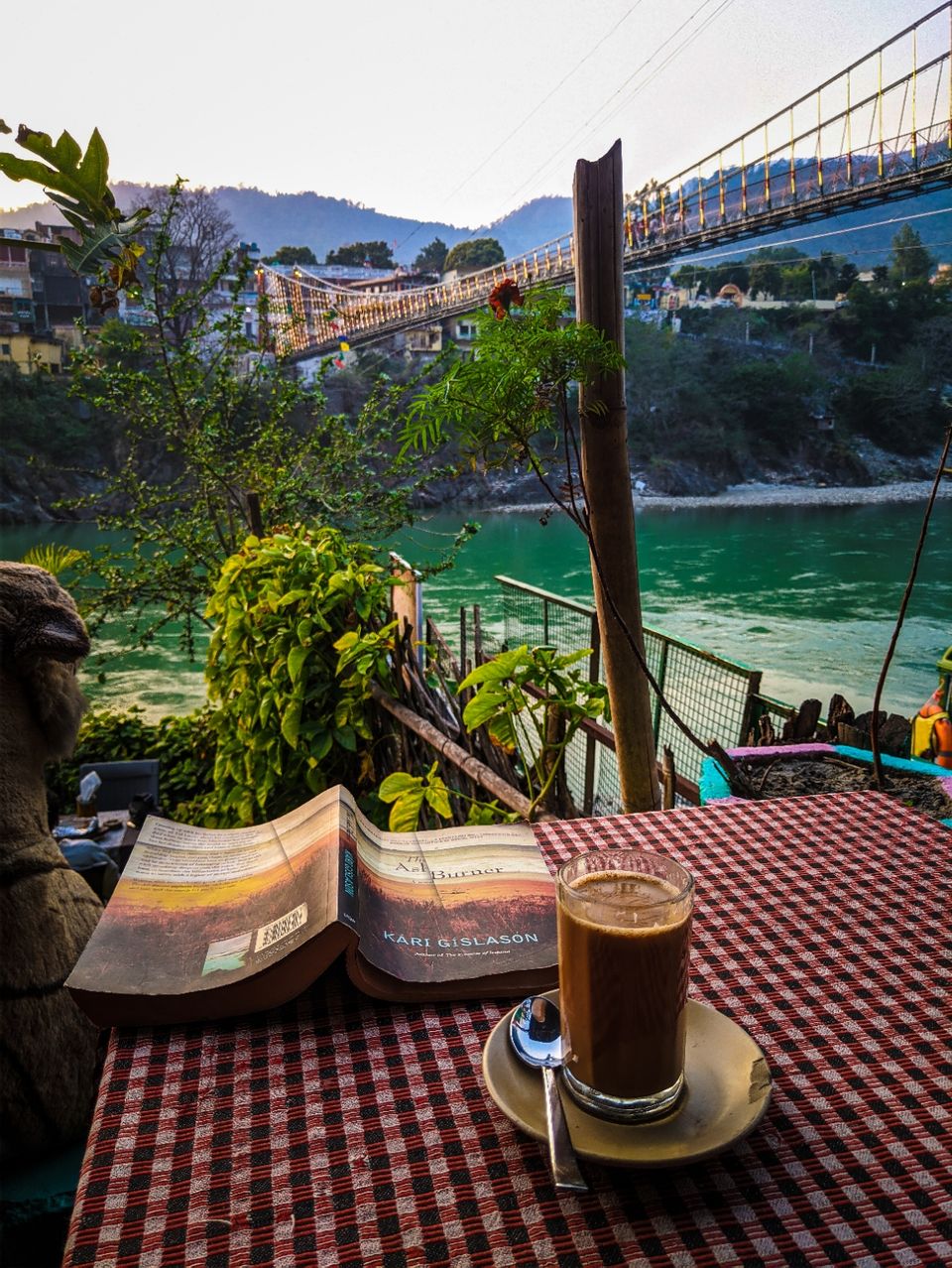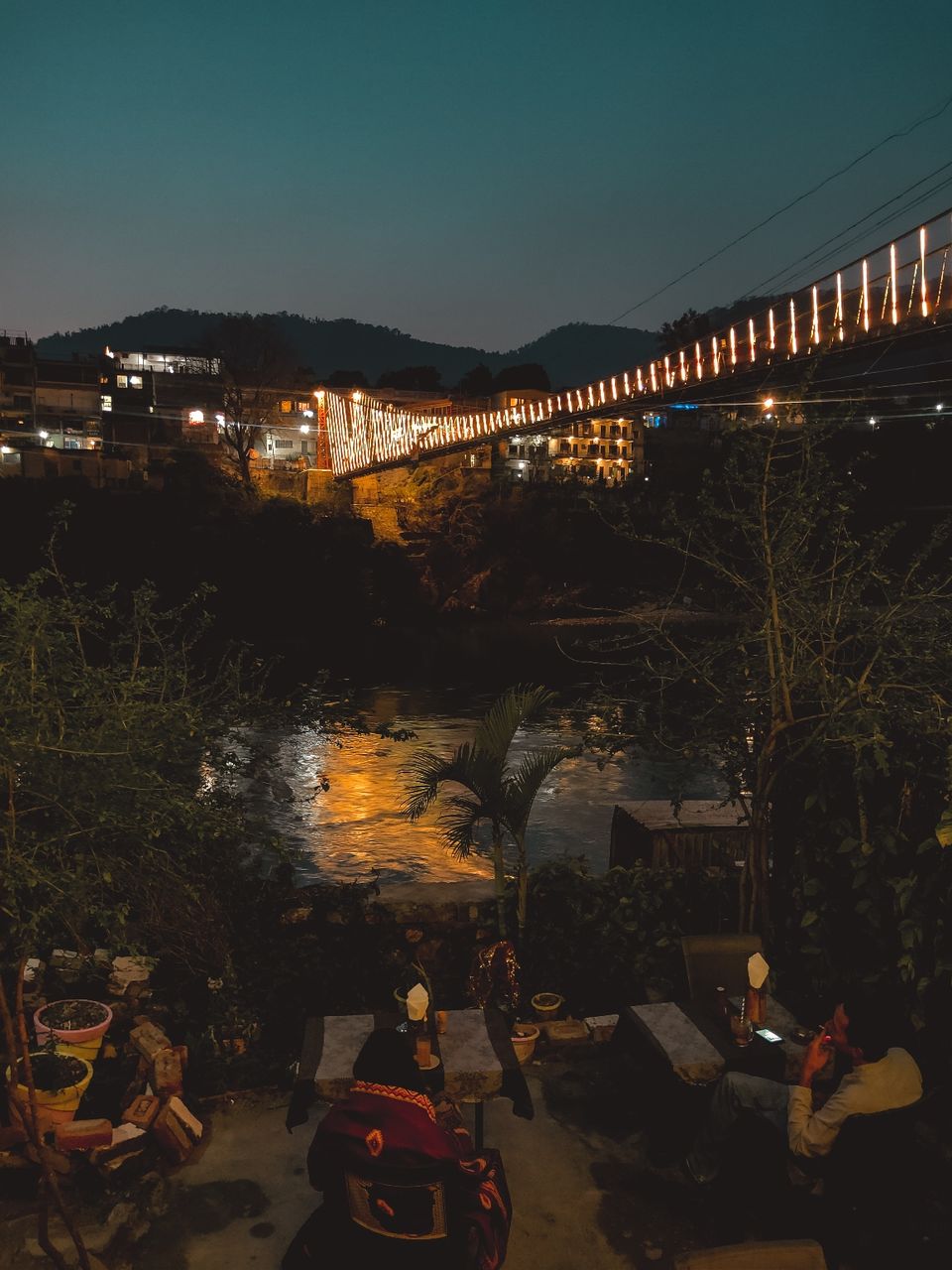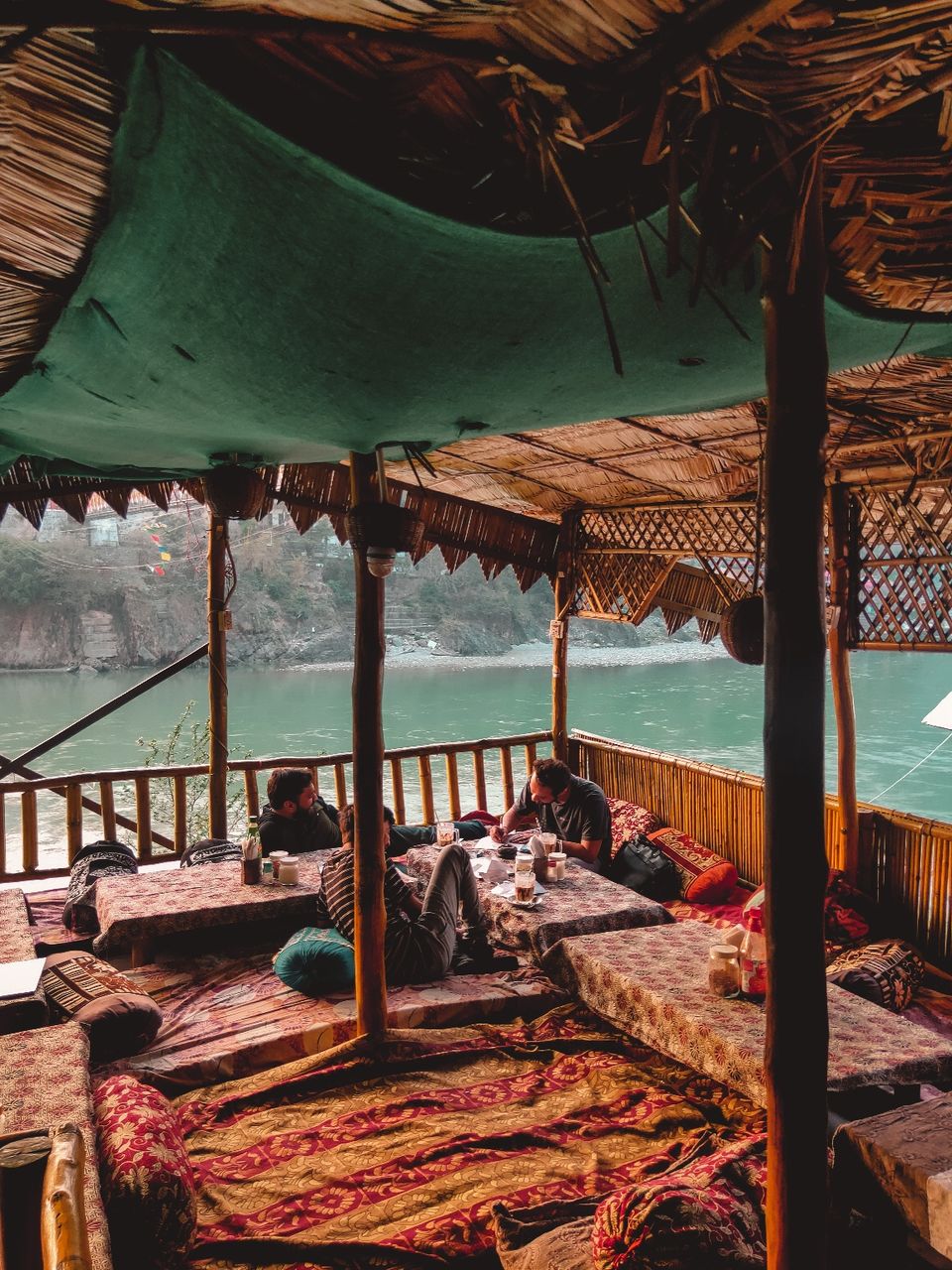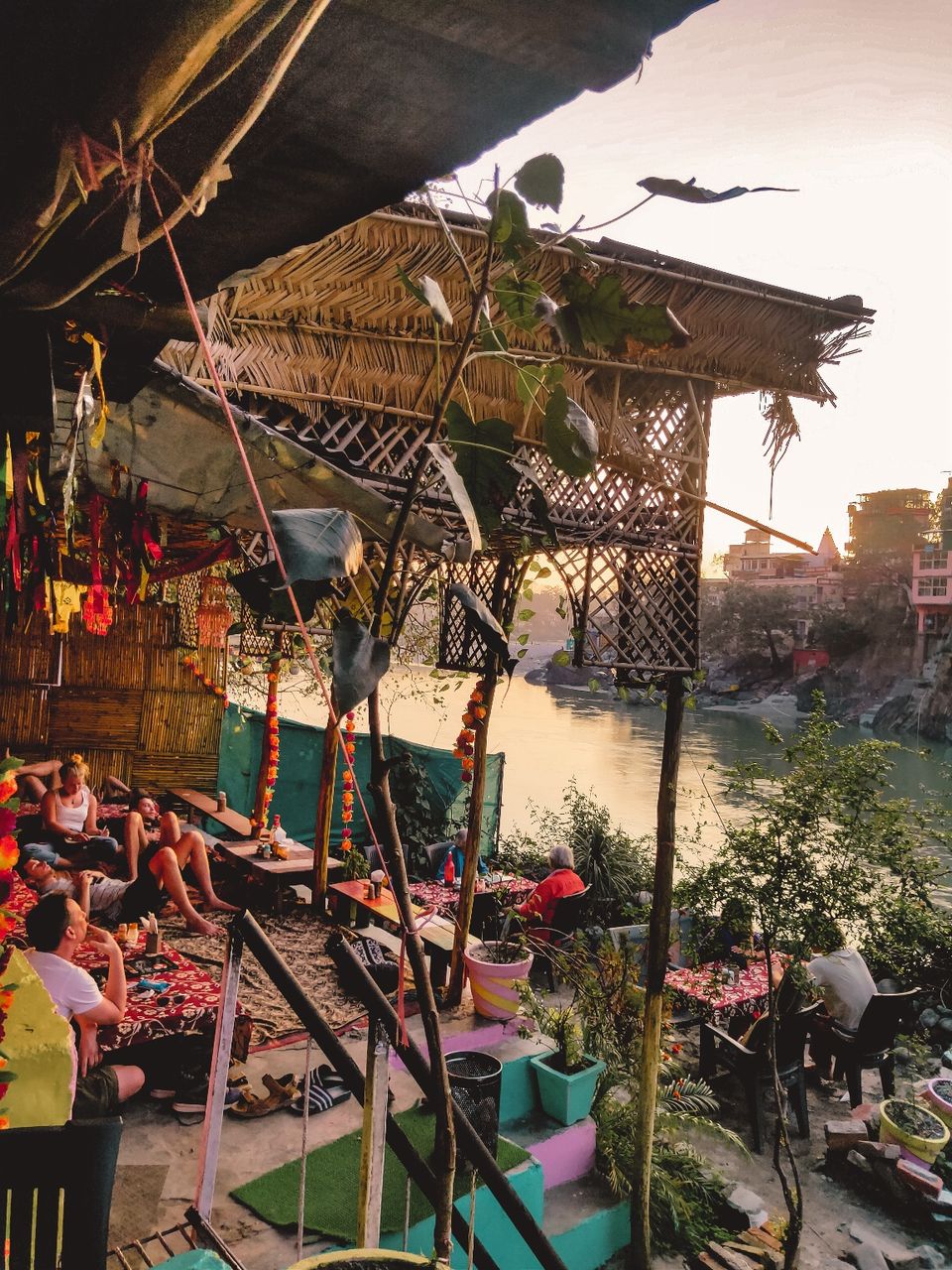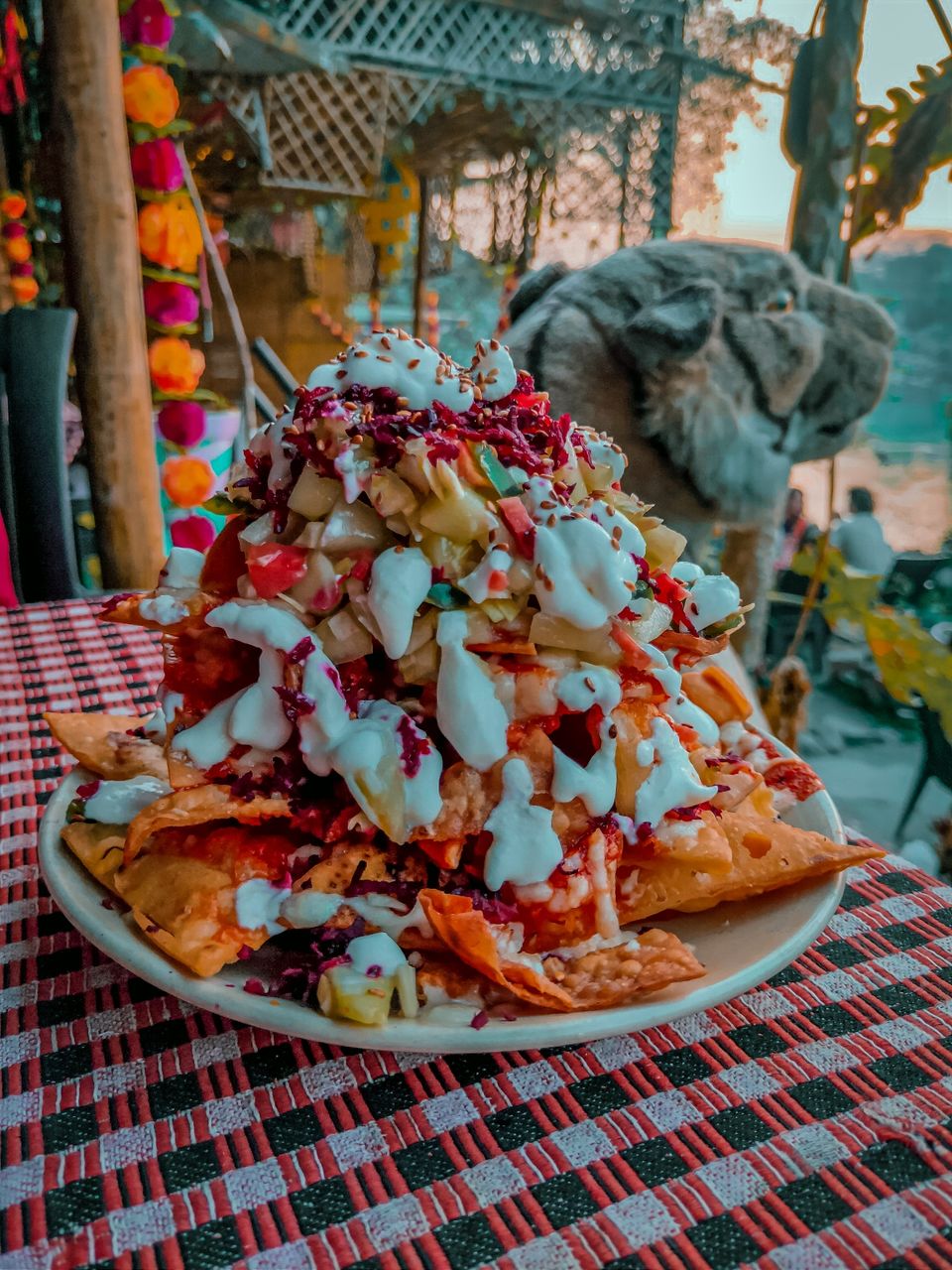 2. Hipostel (Manmauji Cafe.)
Located- 10, Near Tiny House Cafe 50 mtrs from Camp Hamlet, behind AYM Yoga School Upper, Tapovan.
Hipostel – a project of Manmauji Hospitality is a step aimed at creating mini Indian Culture Kingdoms across India. Basically It is for a stay. But inside there is a beautiful cafe.
The vibe of the cafe is so awesome . The staff are so friendly and i had such a great time chilling there.
Average Cost
₹400 for two people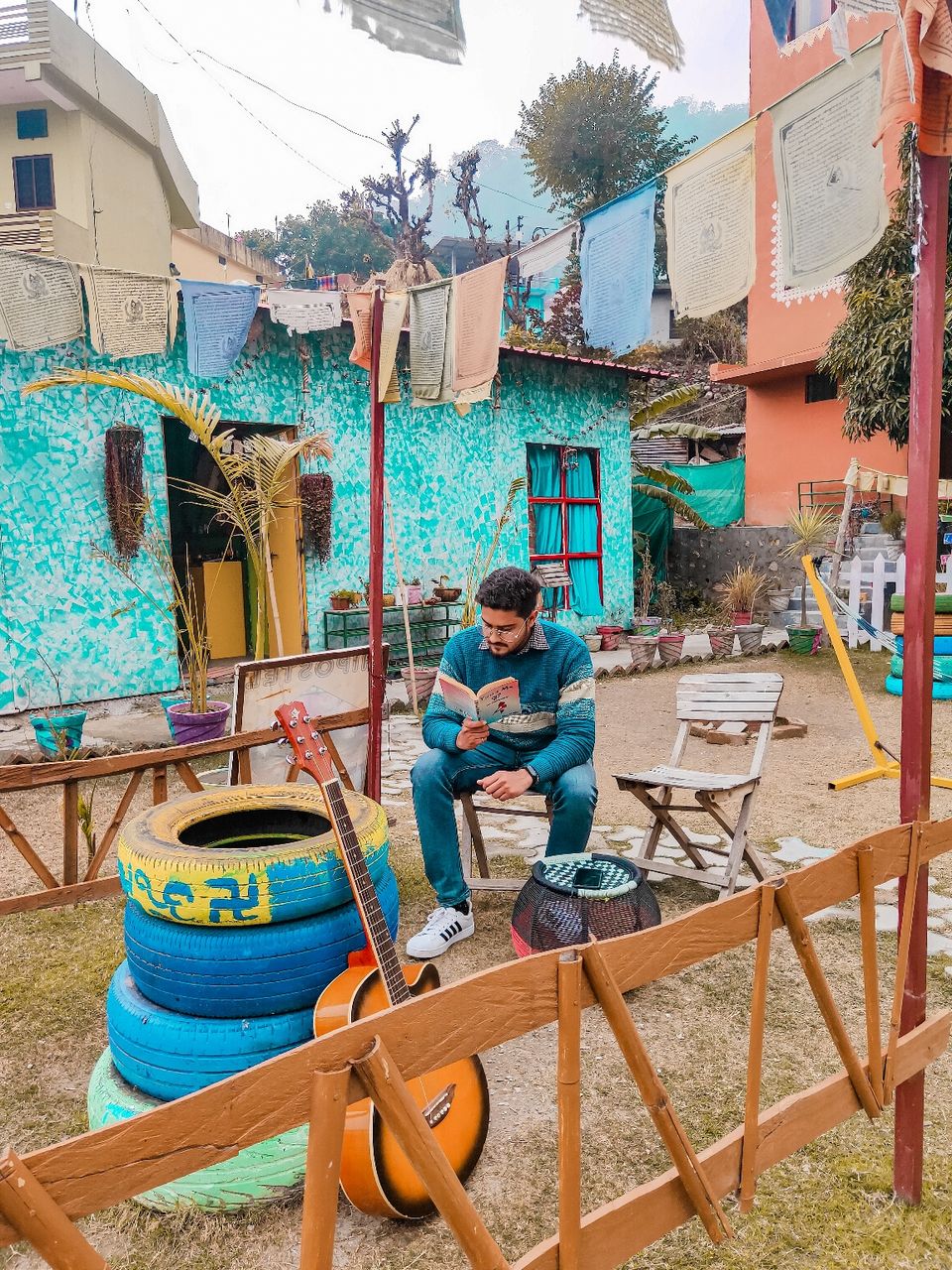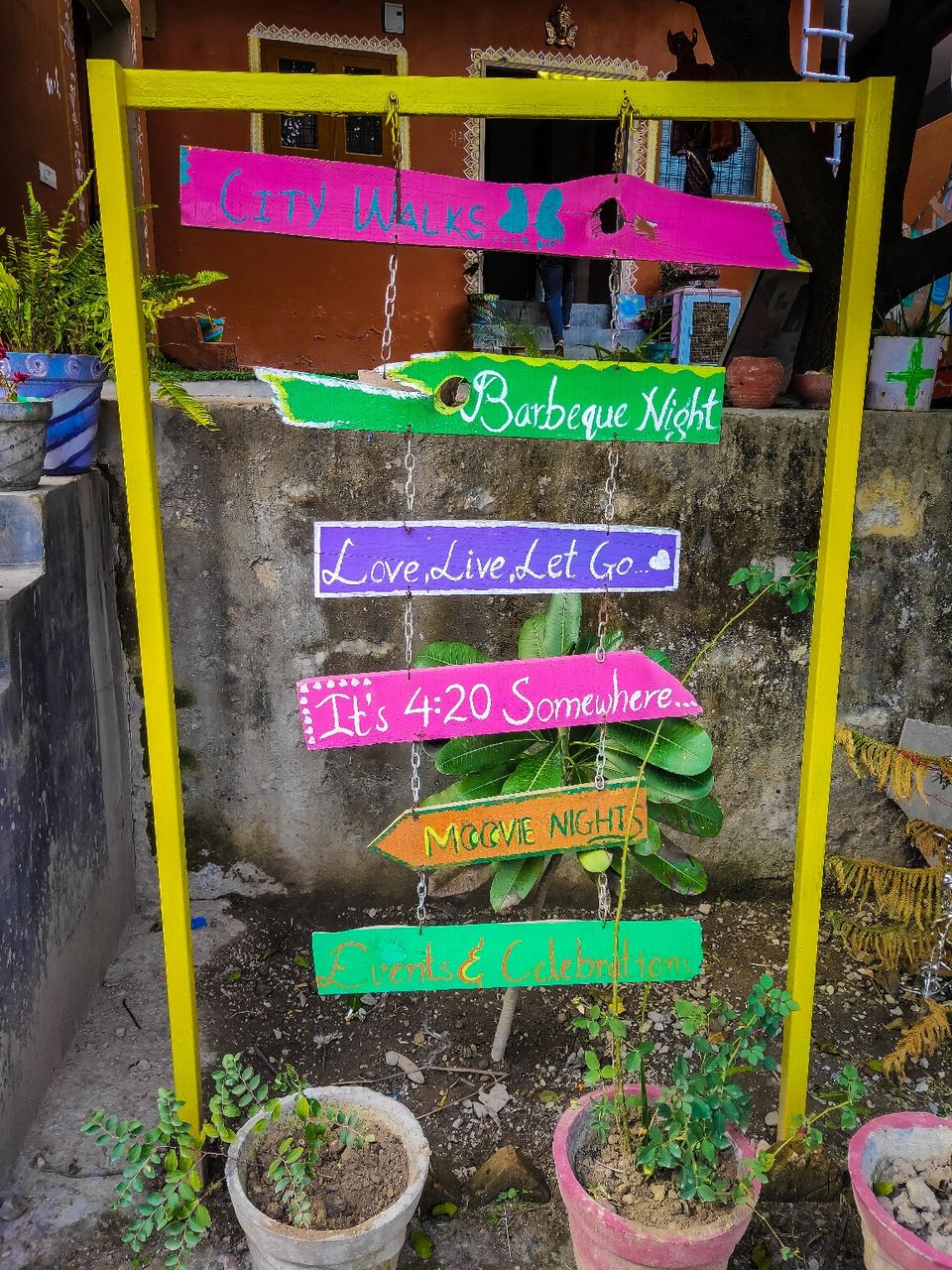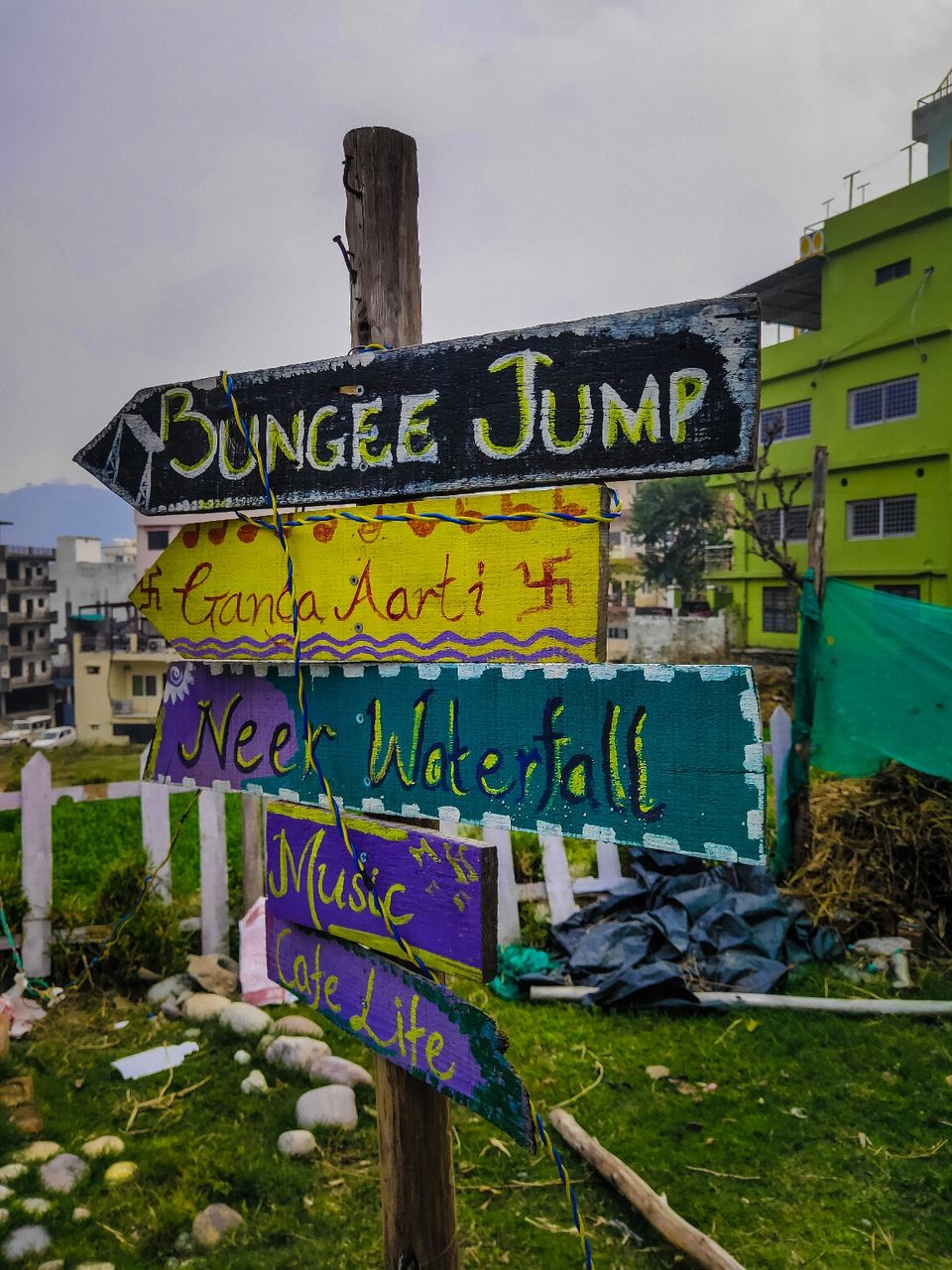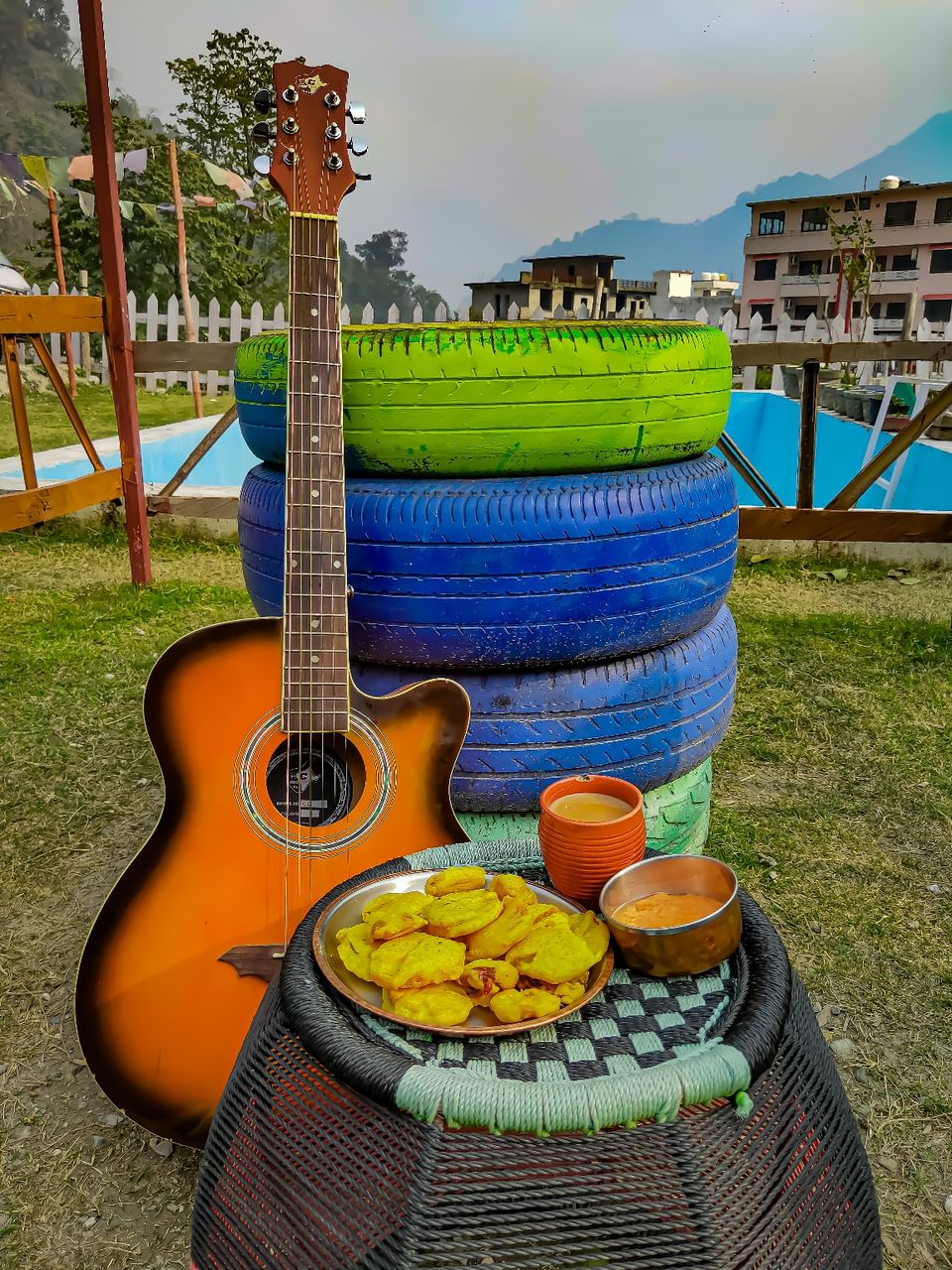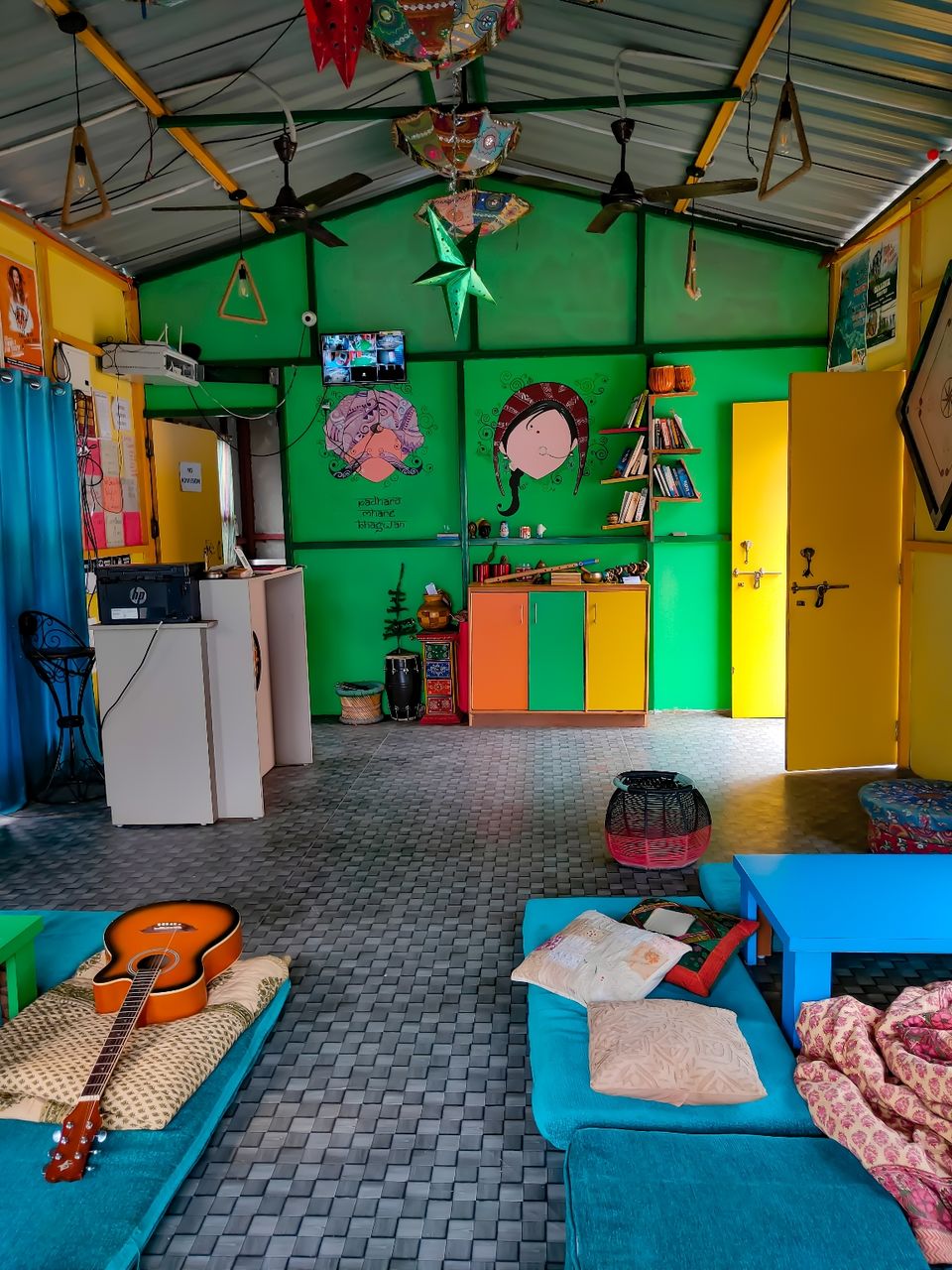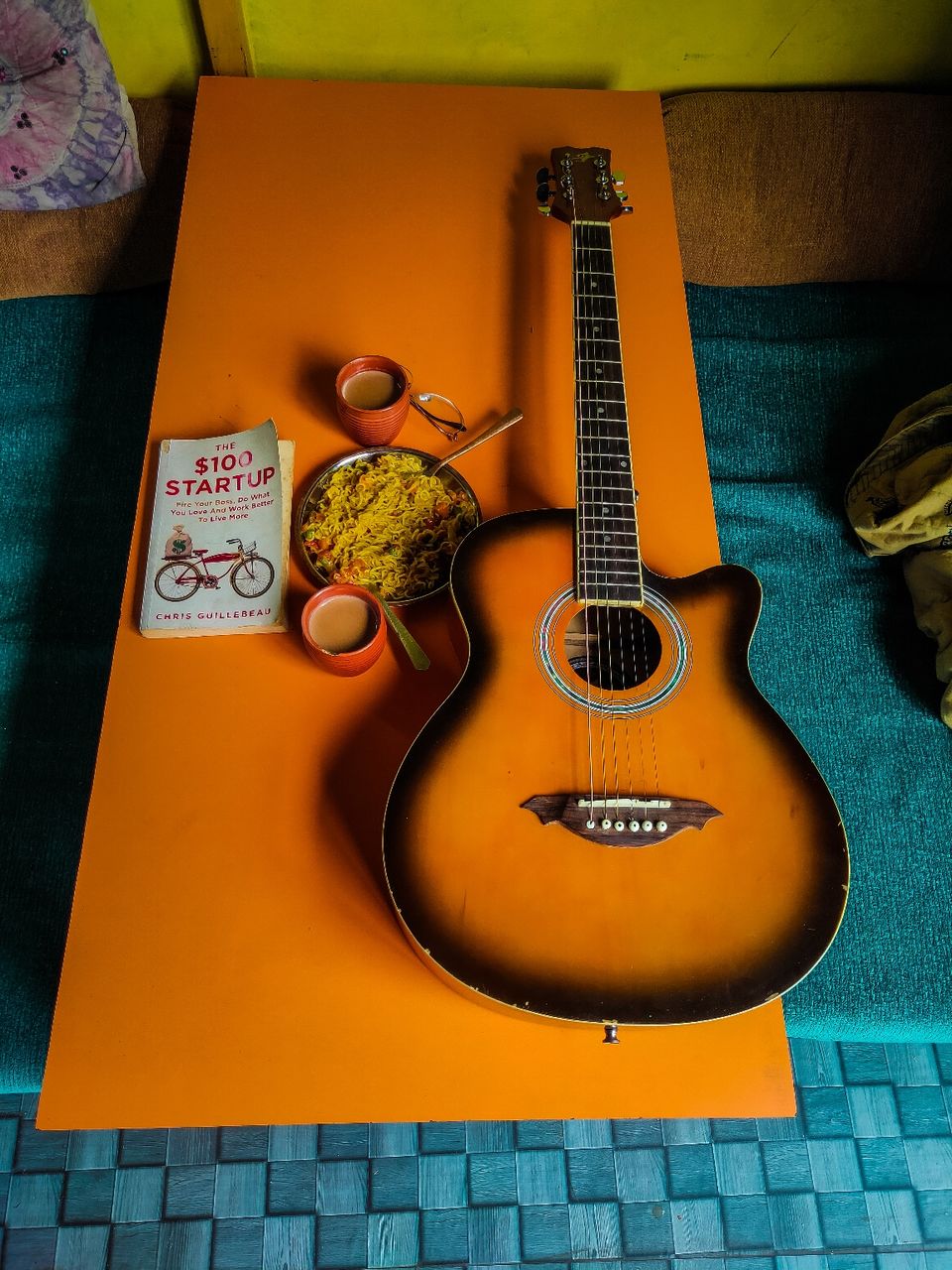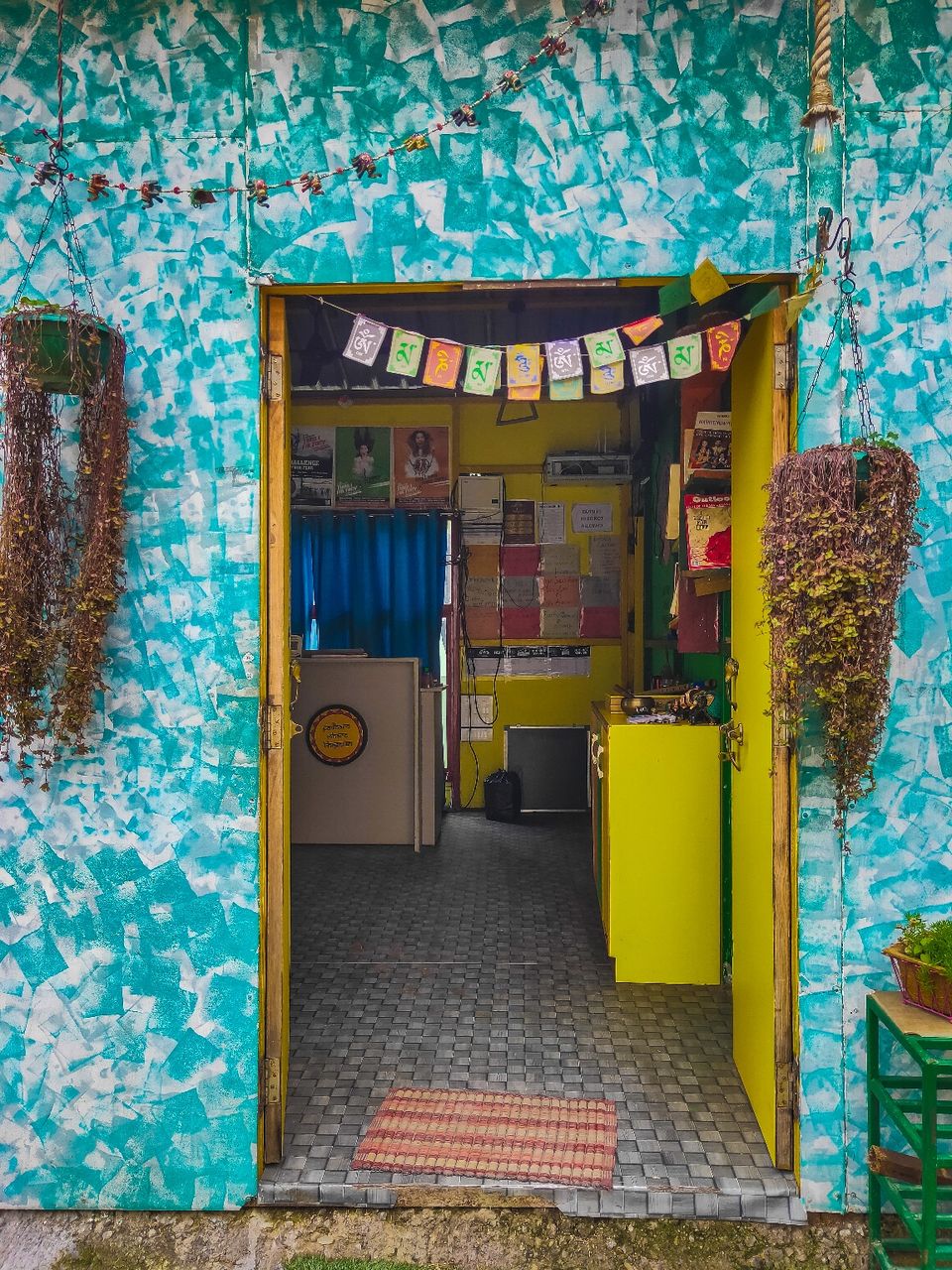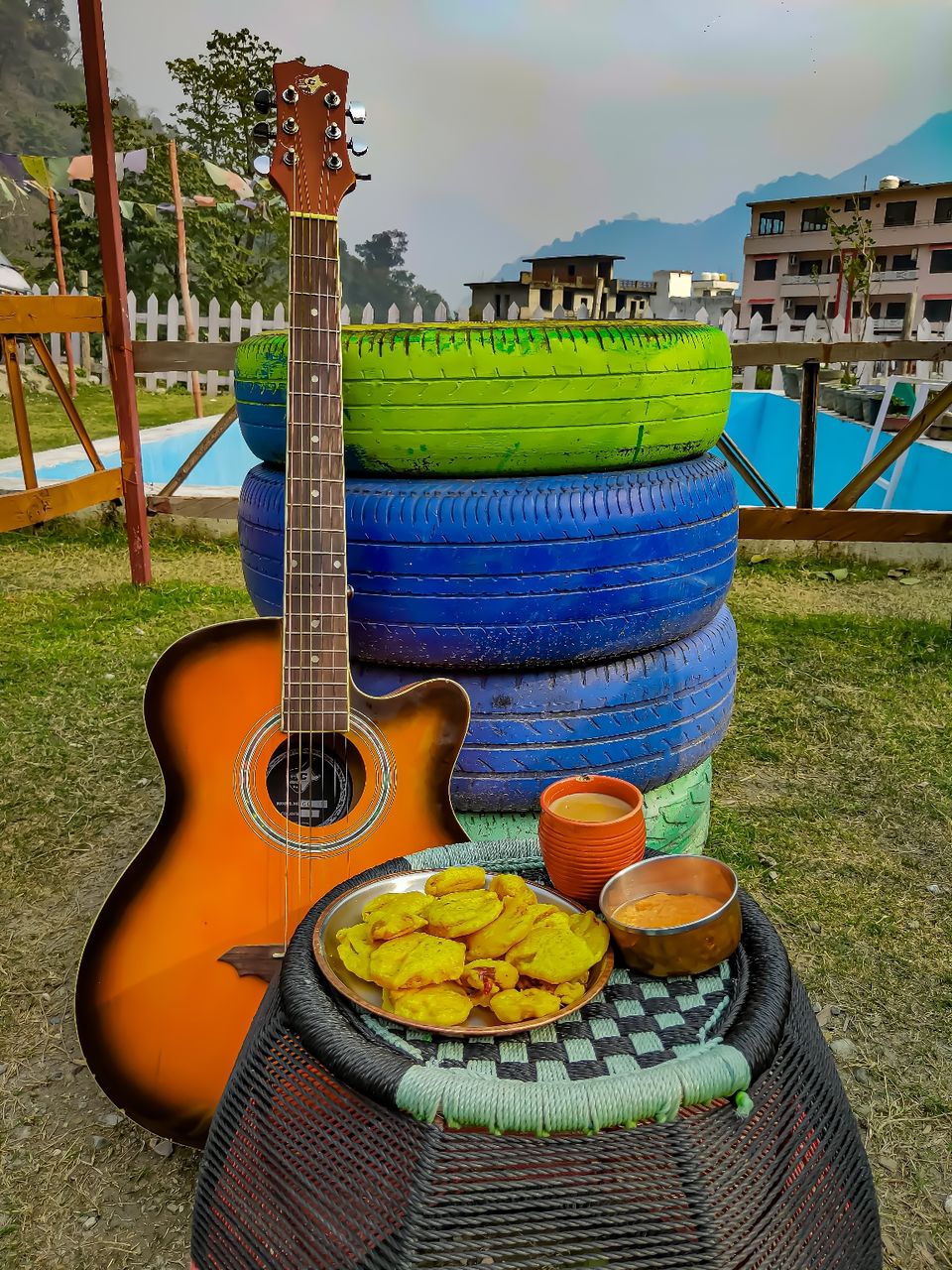 3. The 60s cafe.( Beatles Cafe )
Located-Paidal Marg, Tapovan Sarai, Badrinath Road, Laxman Jhula, near Hanuman Mandir.
The 60s cafe , all the things hidden in there name as we know 60s means old type? No.... No...., They have a modern type cafe but the theme based on 60s type. Old-school vibe.
Laid-back global cafe with a '60s theme & Beatles photos, plus a terrace with river & sunset views.
Average Cost
₹600 for two people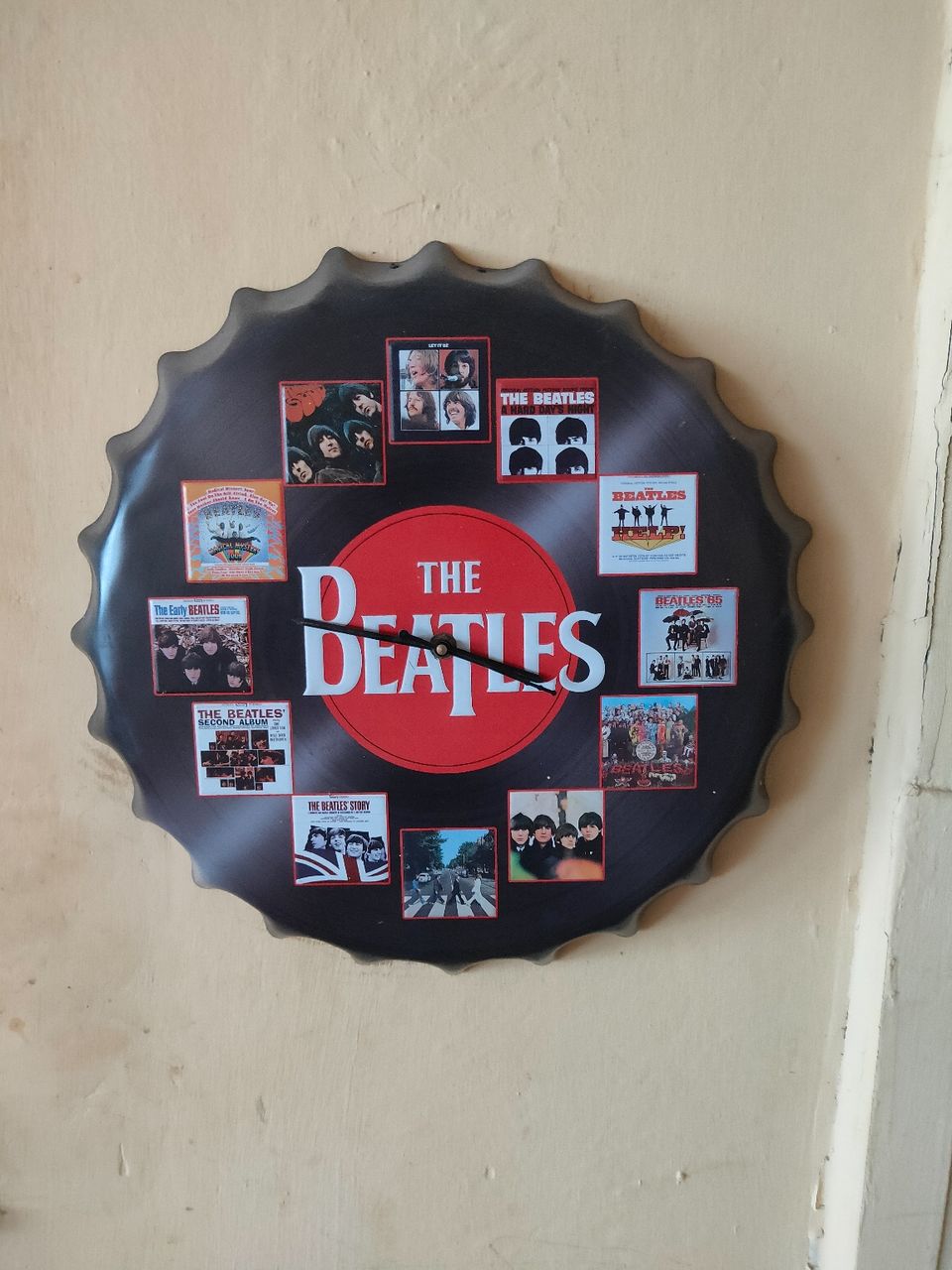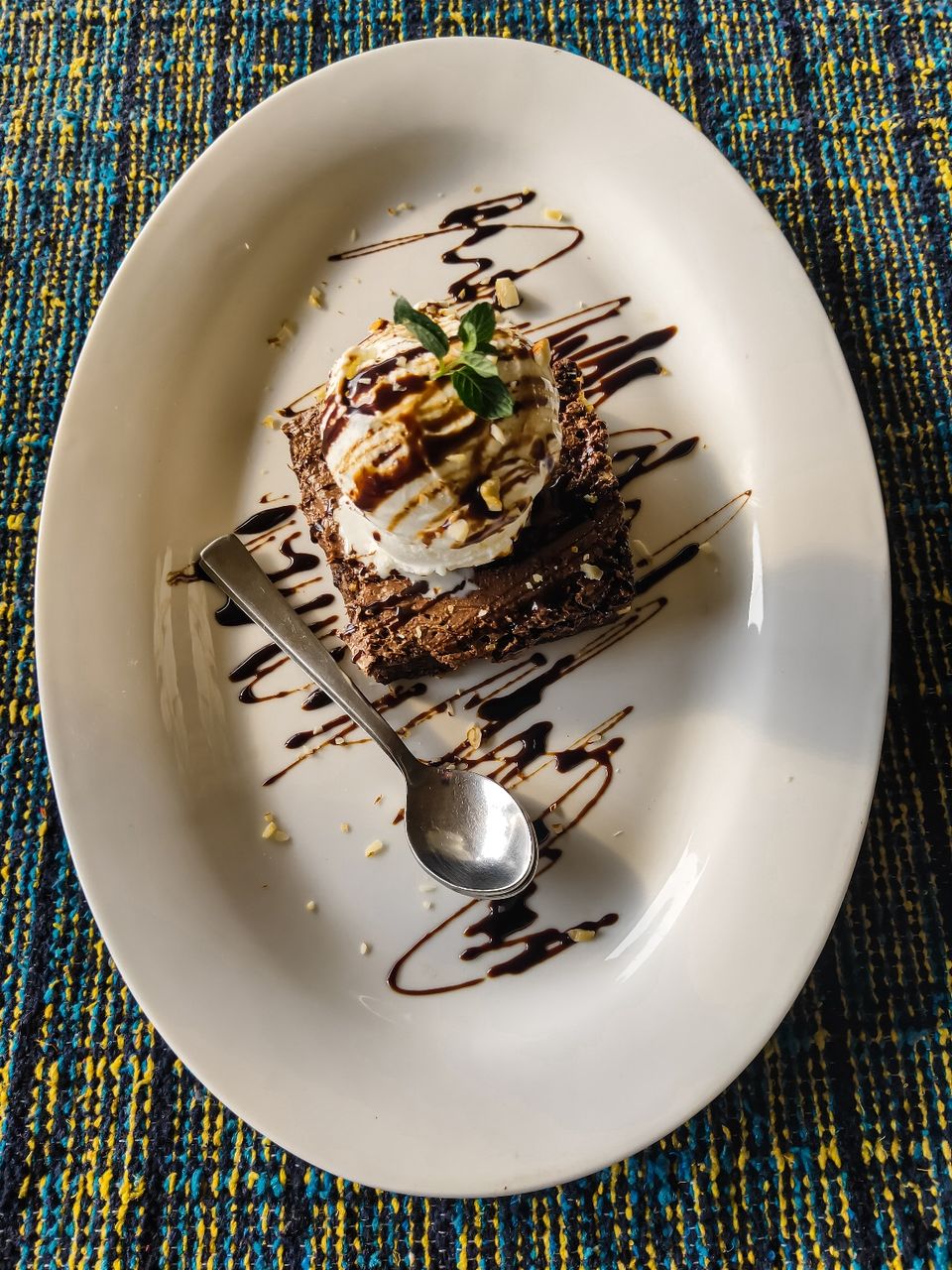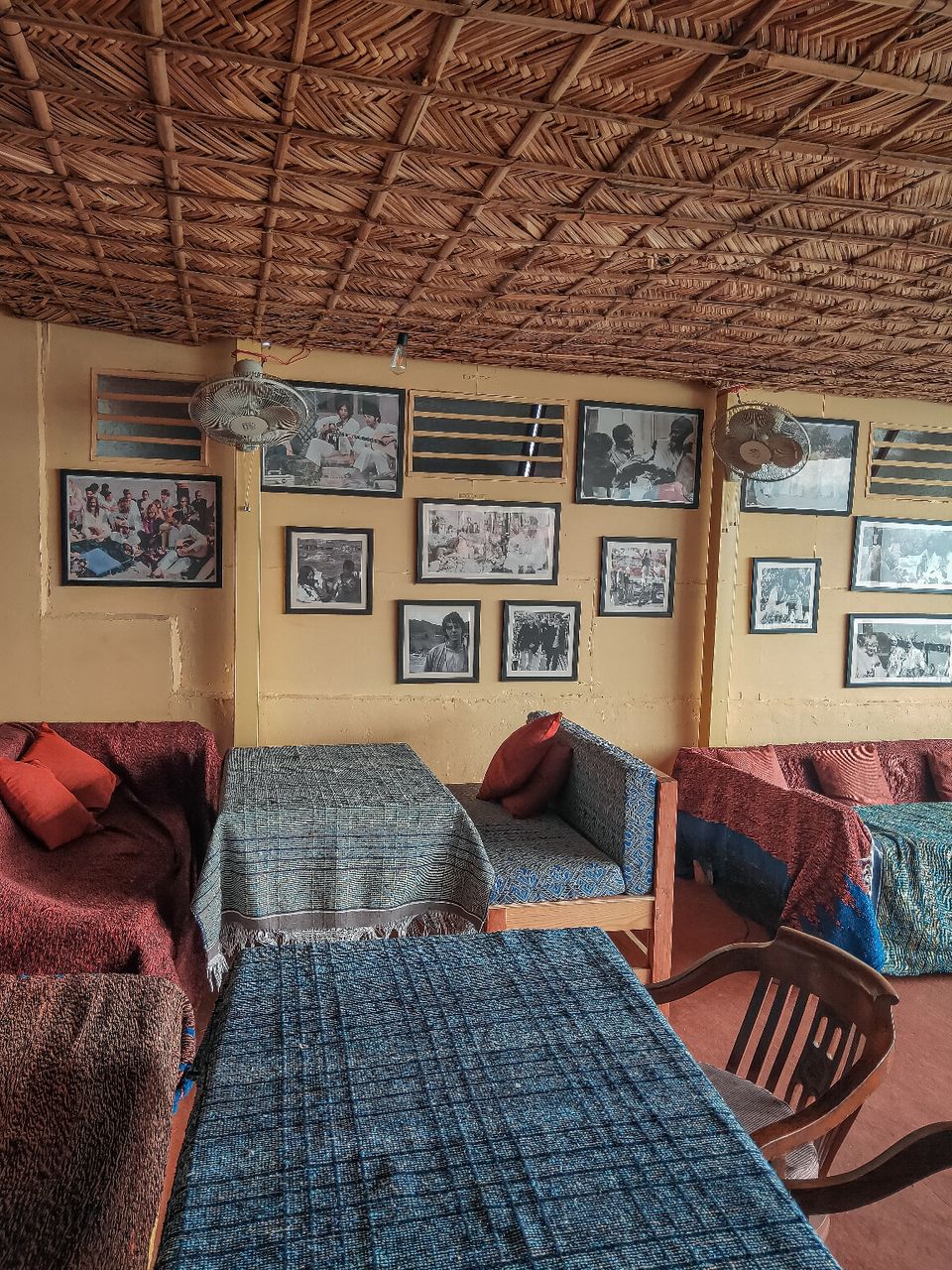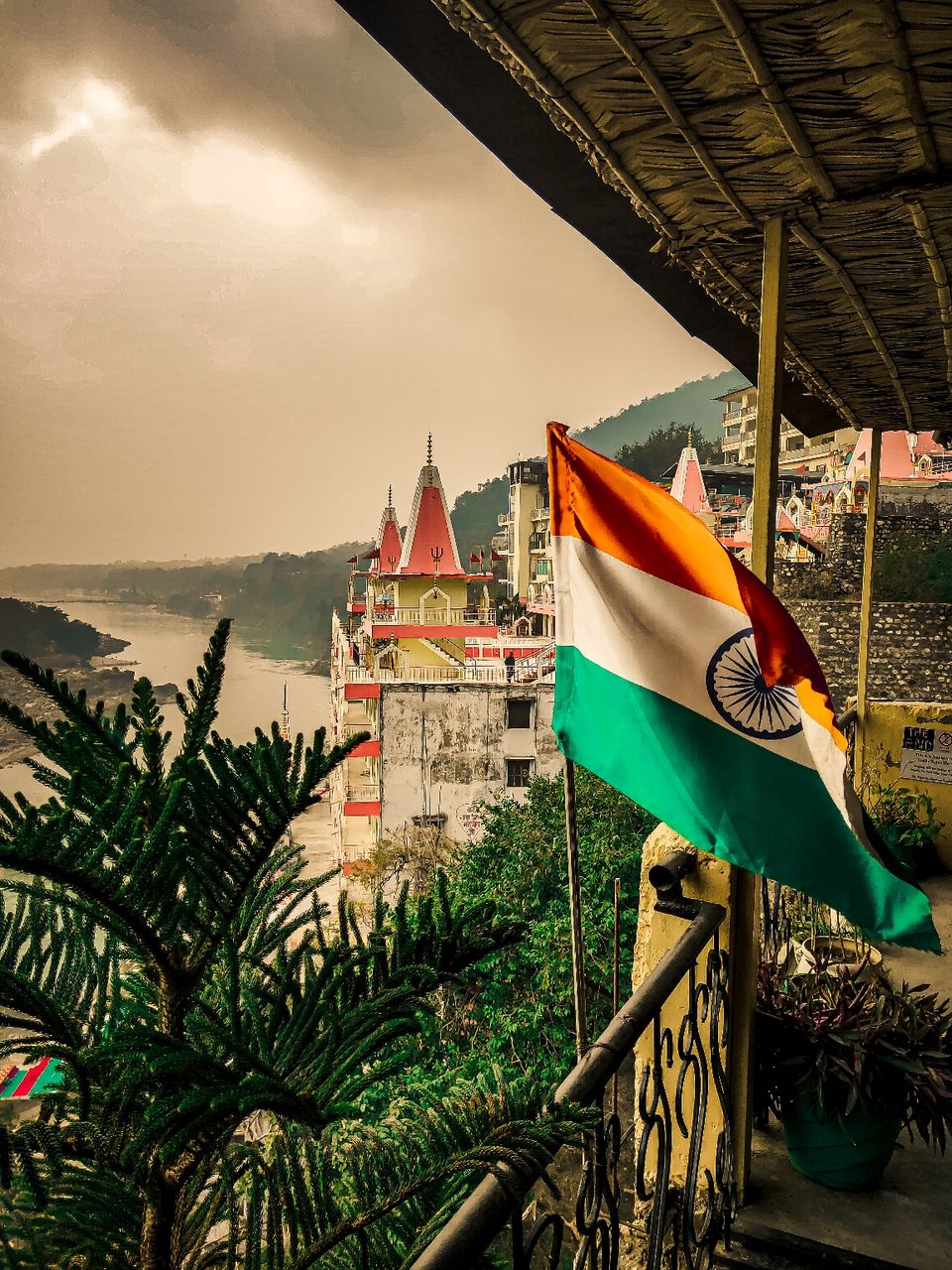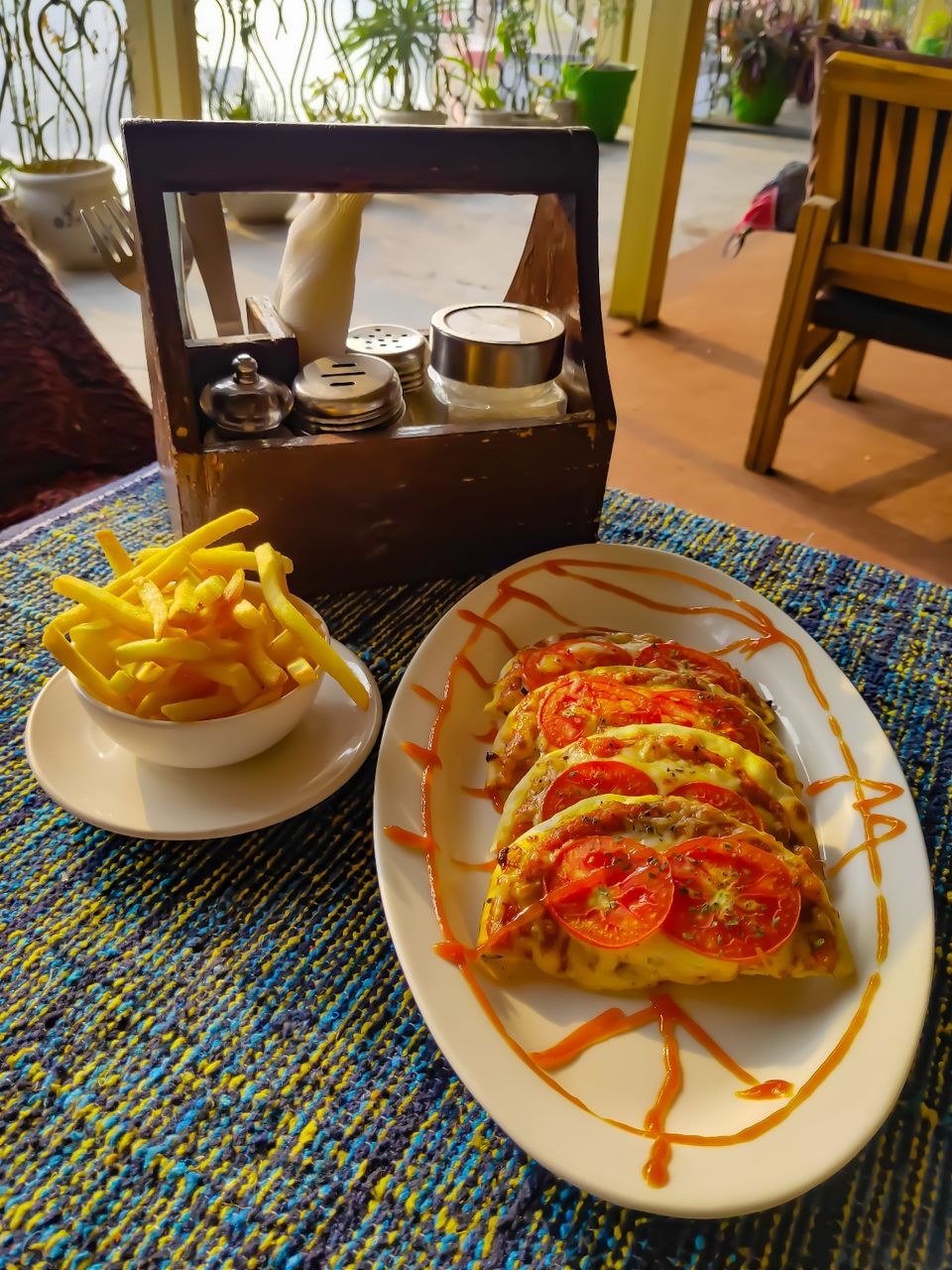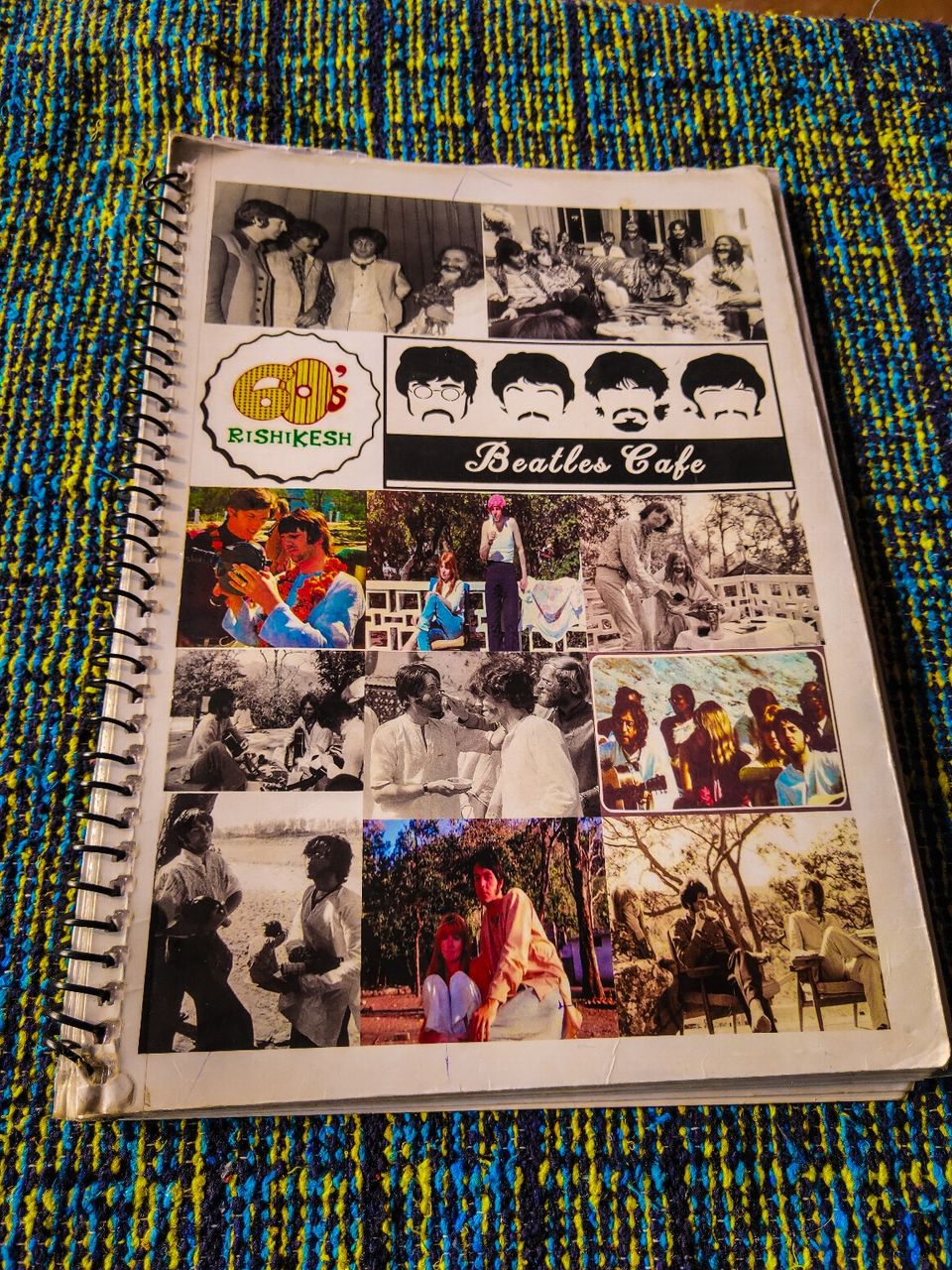 4. Tattv cafe, Rishikesh
Located- Way To Shiva Internet Cafe From Auto Rickshaw Stand,, Way To Shiva Internet Cafe From Auto Rickshaw Stand.
I have no words to describe this cafe. It seems like that how could everything be so prefect.?
Ambiance , Staff , Food , View everything is supper. I enjoyed there with a great vibes.
This cafe is a gem - amazing delicious food.
Average Cost
₹600 for two people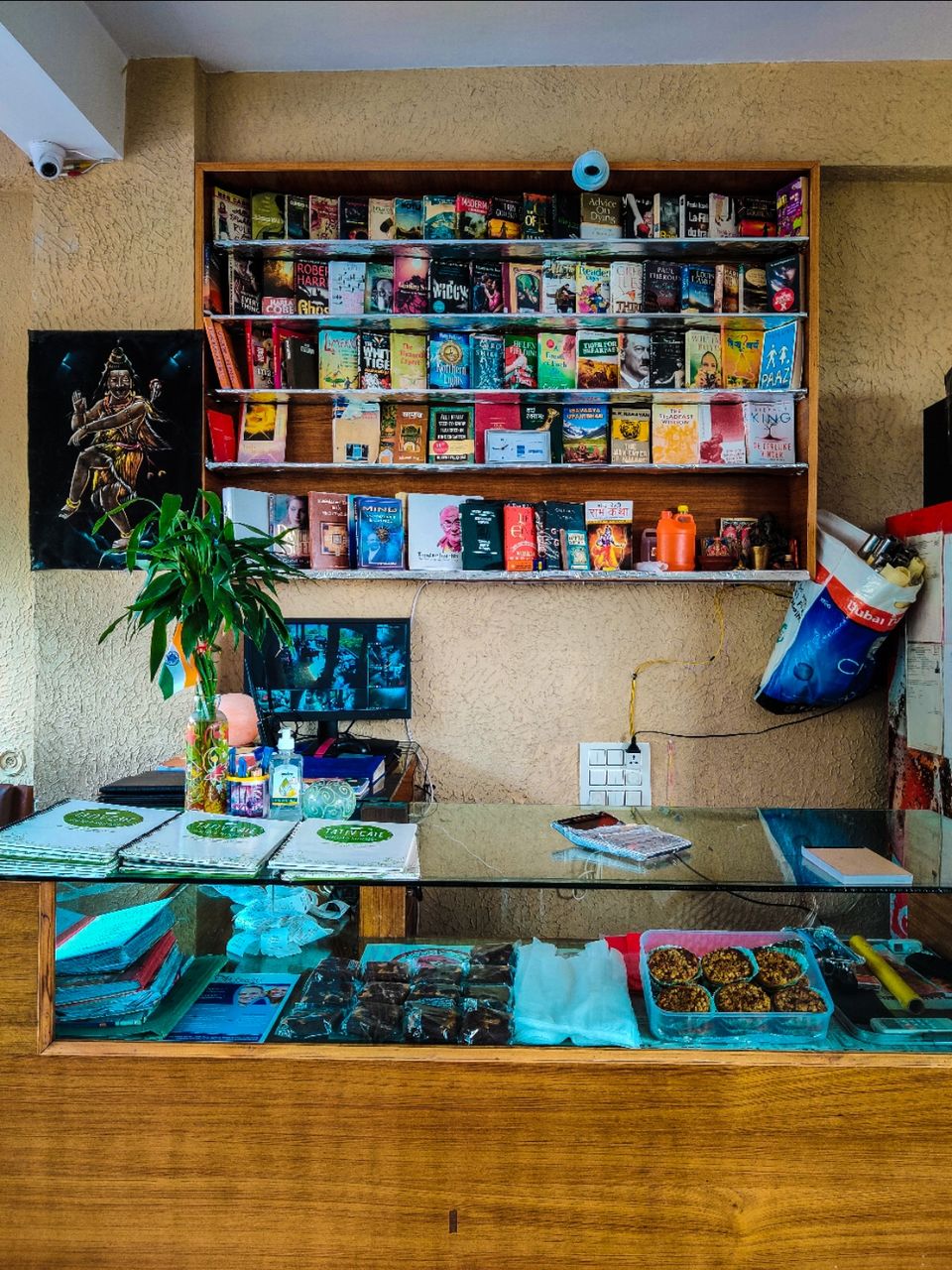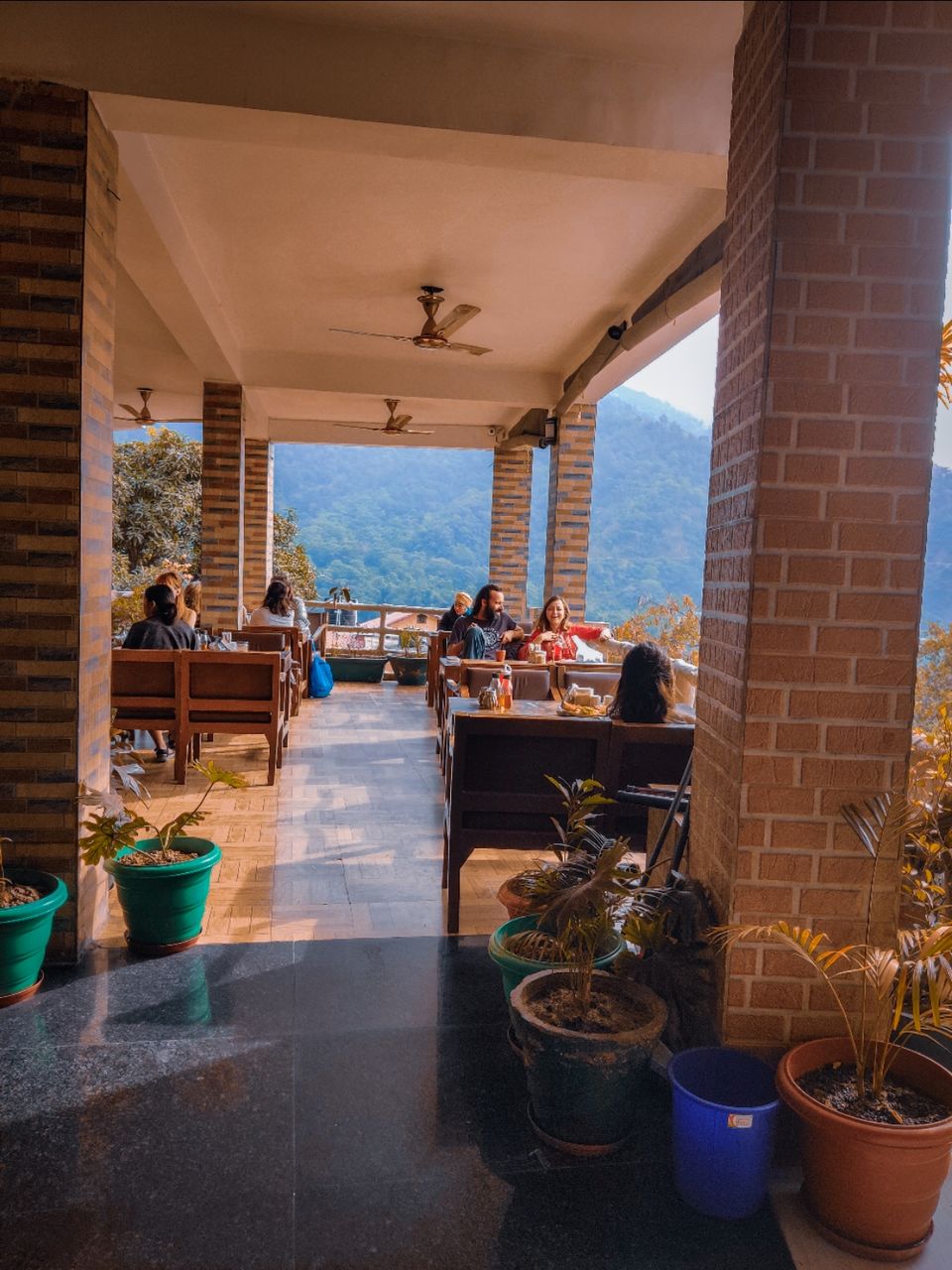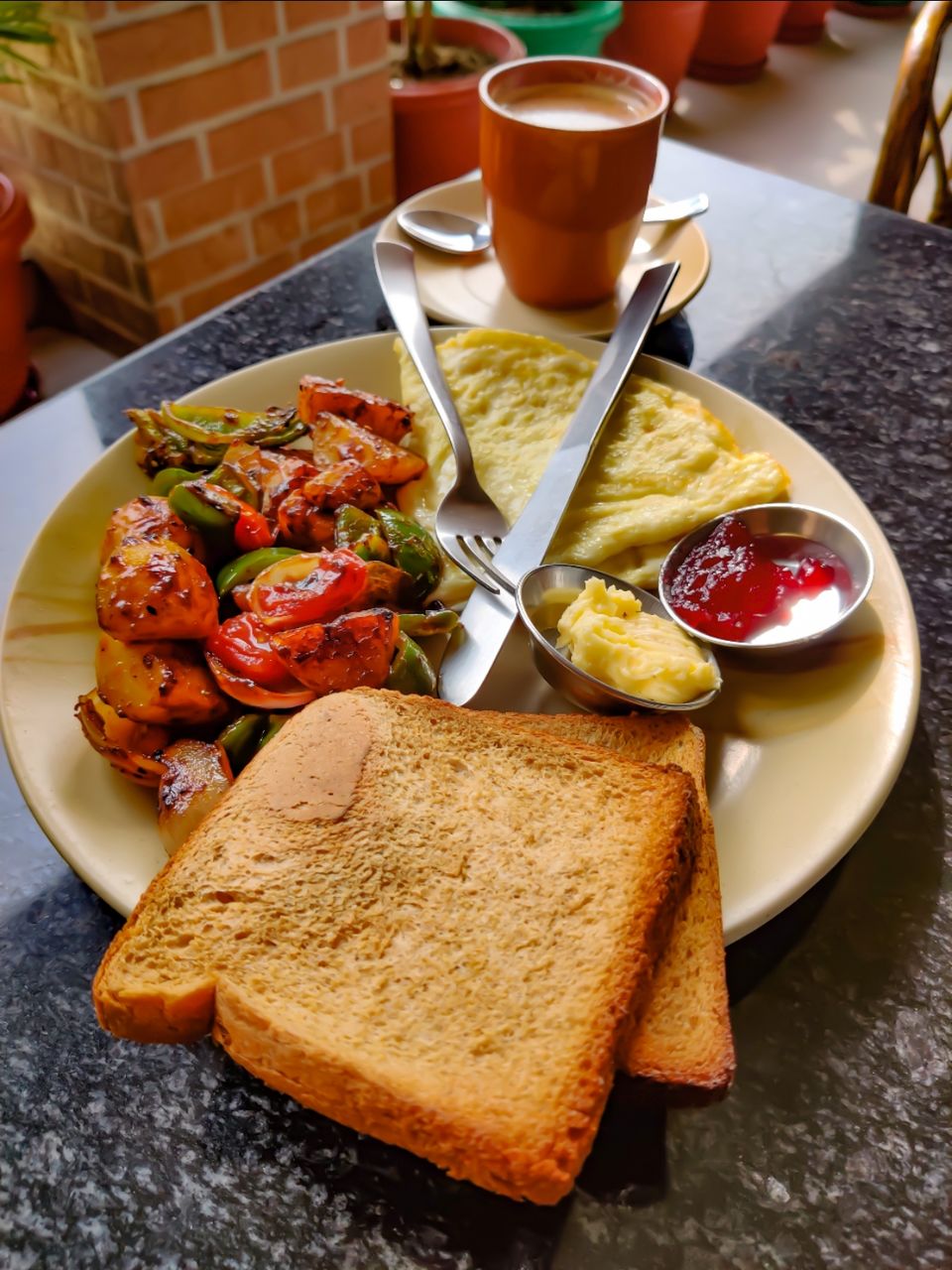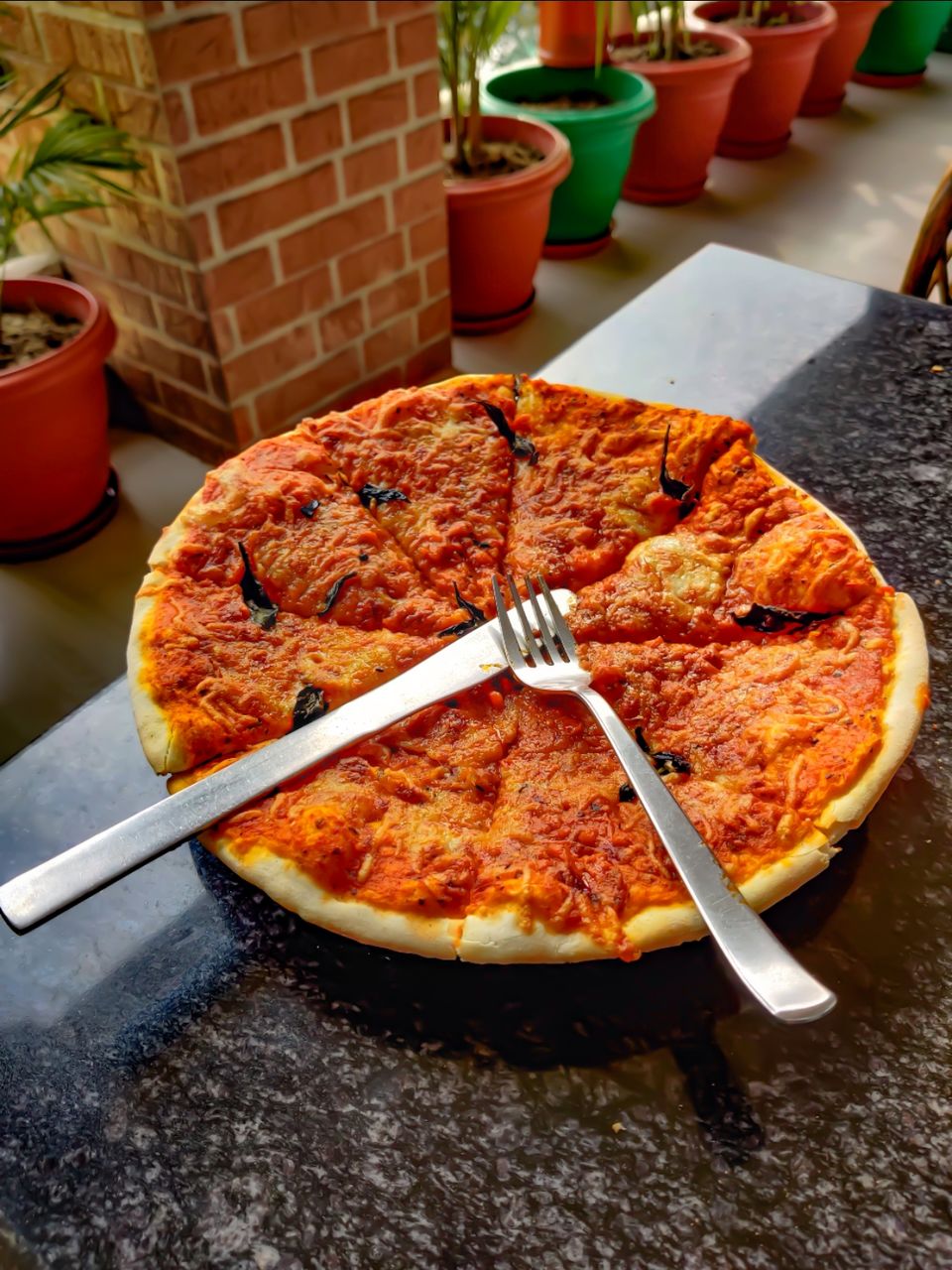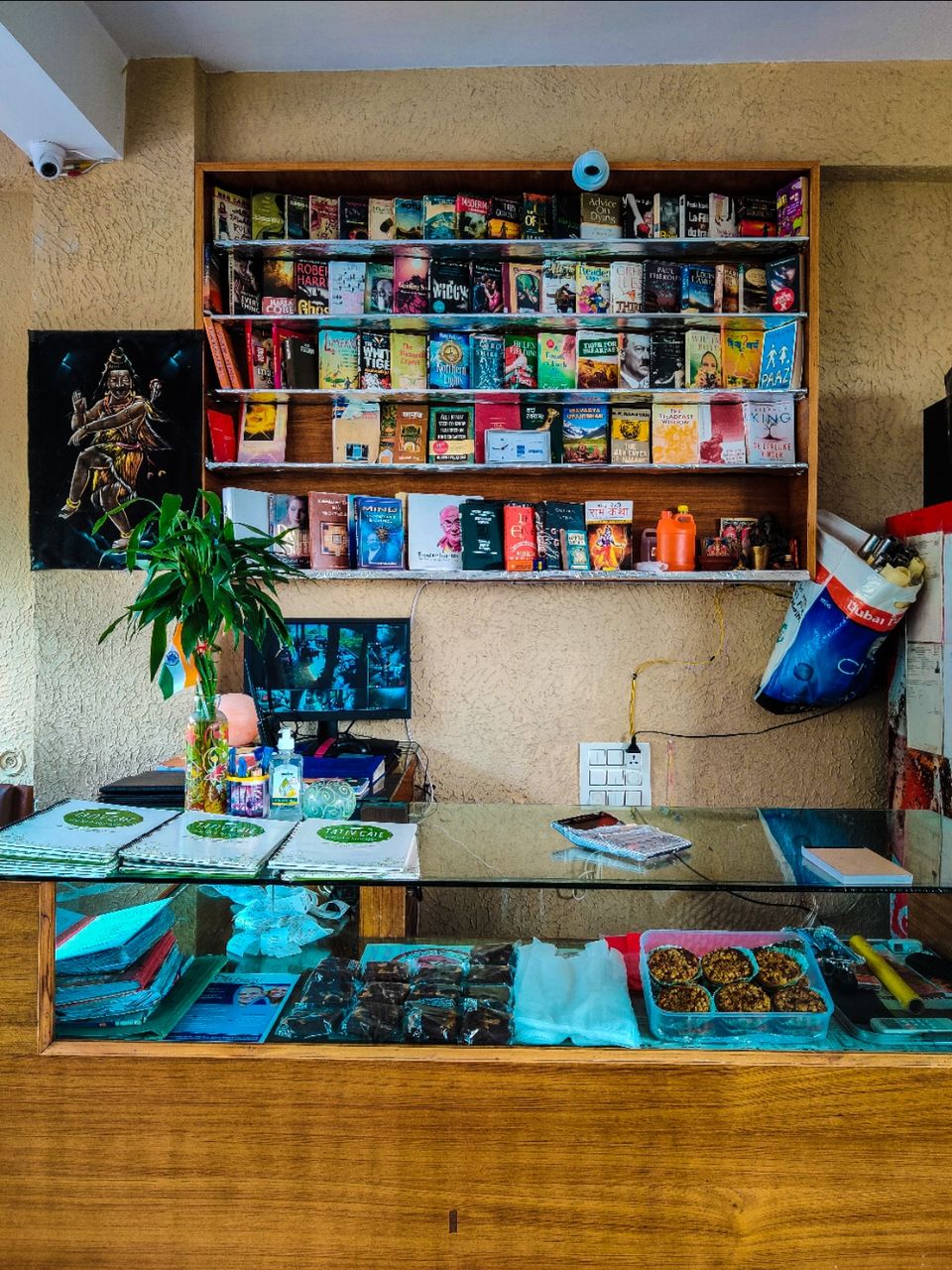 5. OM Freedom Cafe
Located - Near Laxman Jhula, Rishikesh
Kya aap vhai soch rhe hai..? Jo me soch rha hu freedom cafe means you have a freedom to do anything there.? :D okay fine it just a jokeapart.
So this cafe give you best river view and also give peaceful vibes. Awesome View with great environment. You can stay here 3-4hrs. No one will disturb you.
Average Cost
₹500 for two people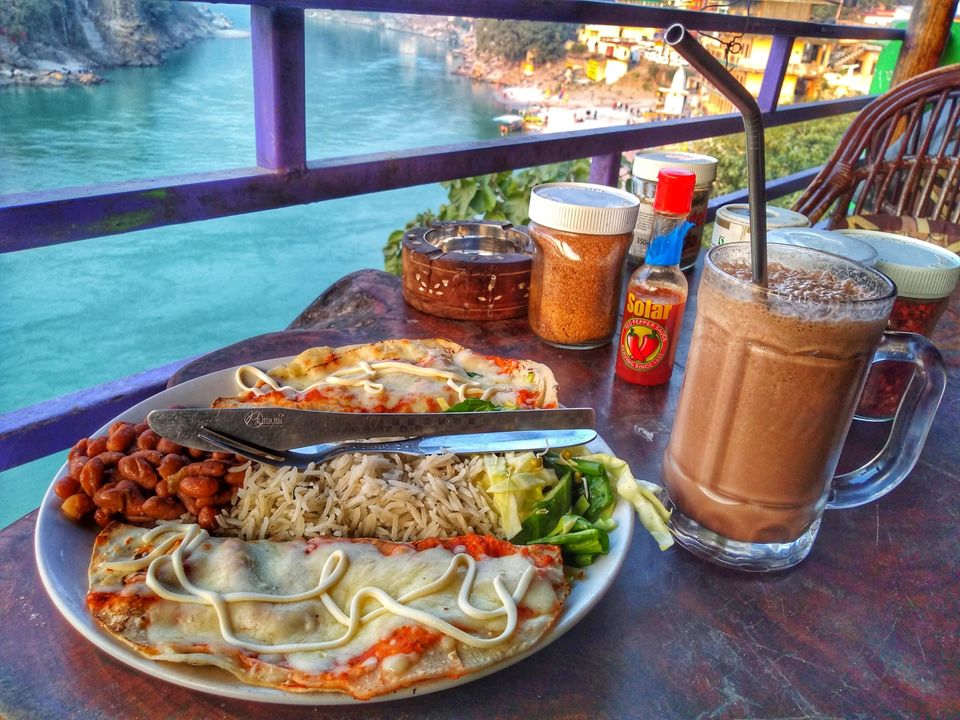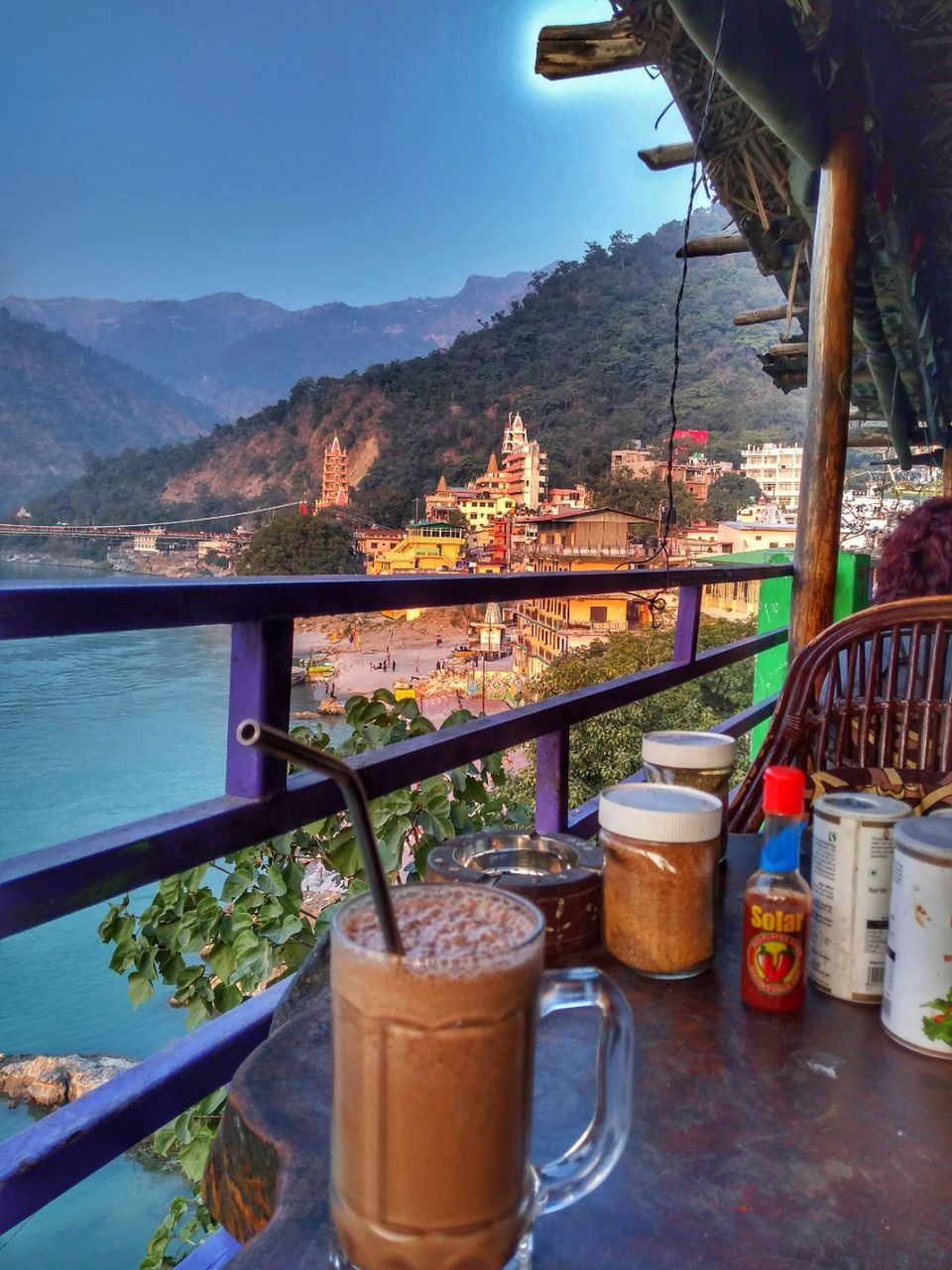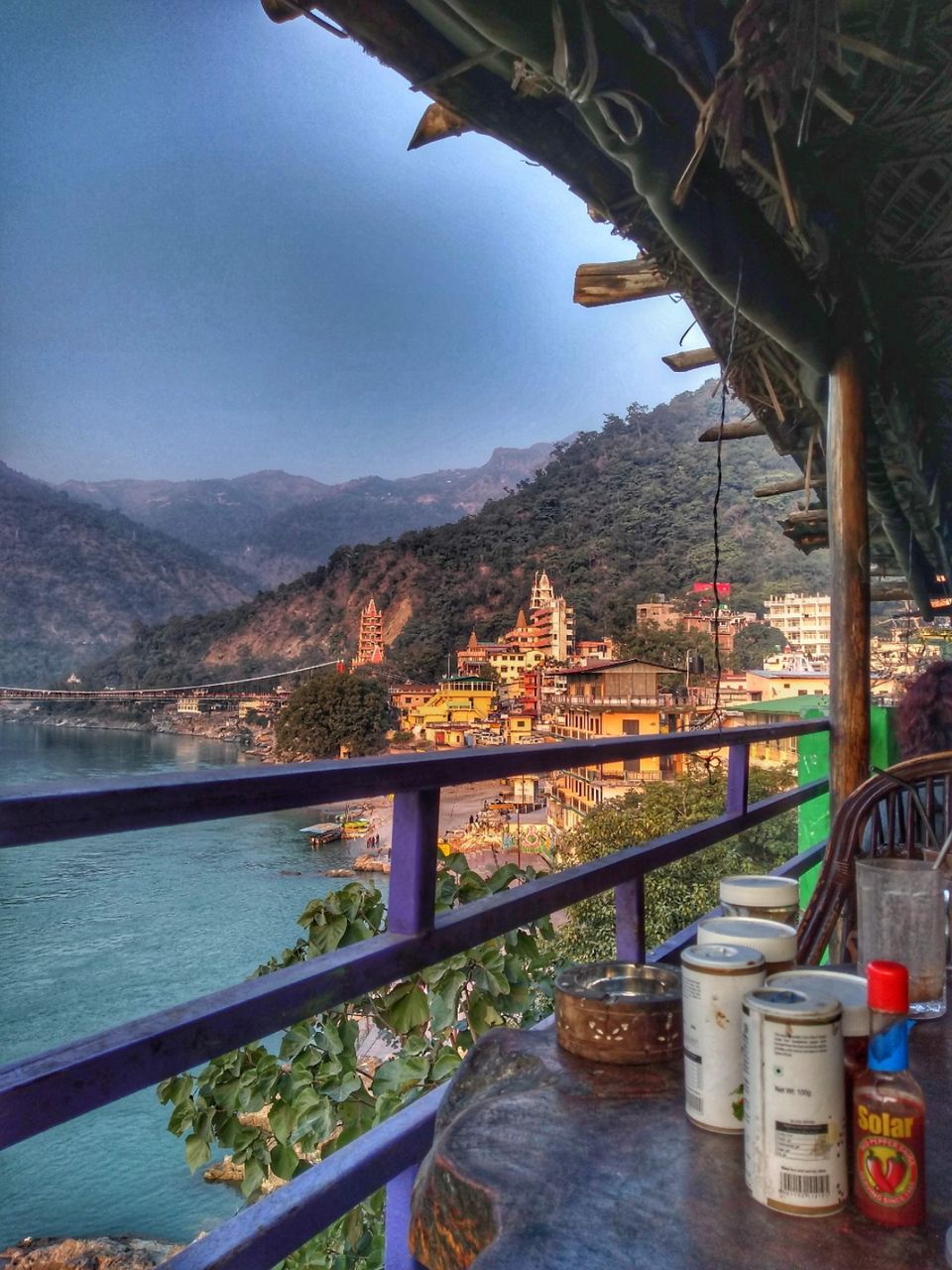 6. JAL & JALEBI - Fine Dining by the Ganges
Located- c/o Ganga Kinare, 237, Virbhadra Road / Barrage Road,, near AIIMS
Luxury fine-dining multi cuisine vegetarian restaurant overlooking the River Ganges.
The place is good for staying in the hotel. And inside the hotel there is a beautiful cafe that gives you positive vibes.
This cafe is costly because it is a luxury.
The service is good and the staff were all very friendly and helpful . The views are awesome from the restaurant , do sit out if the weather is good .
Average Cost
₹1500 for two people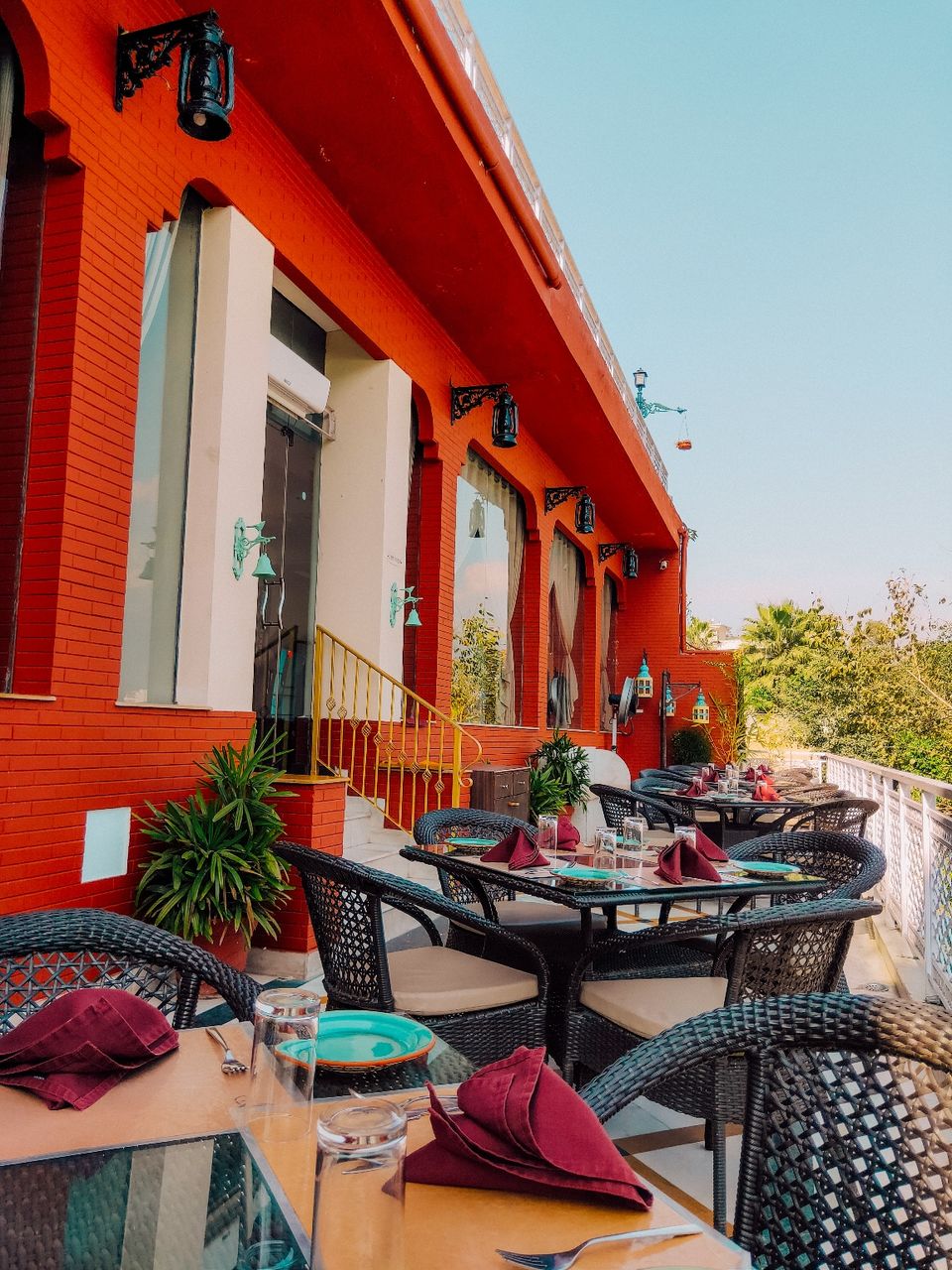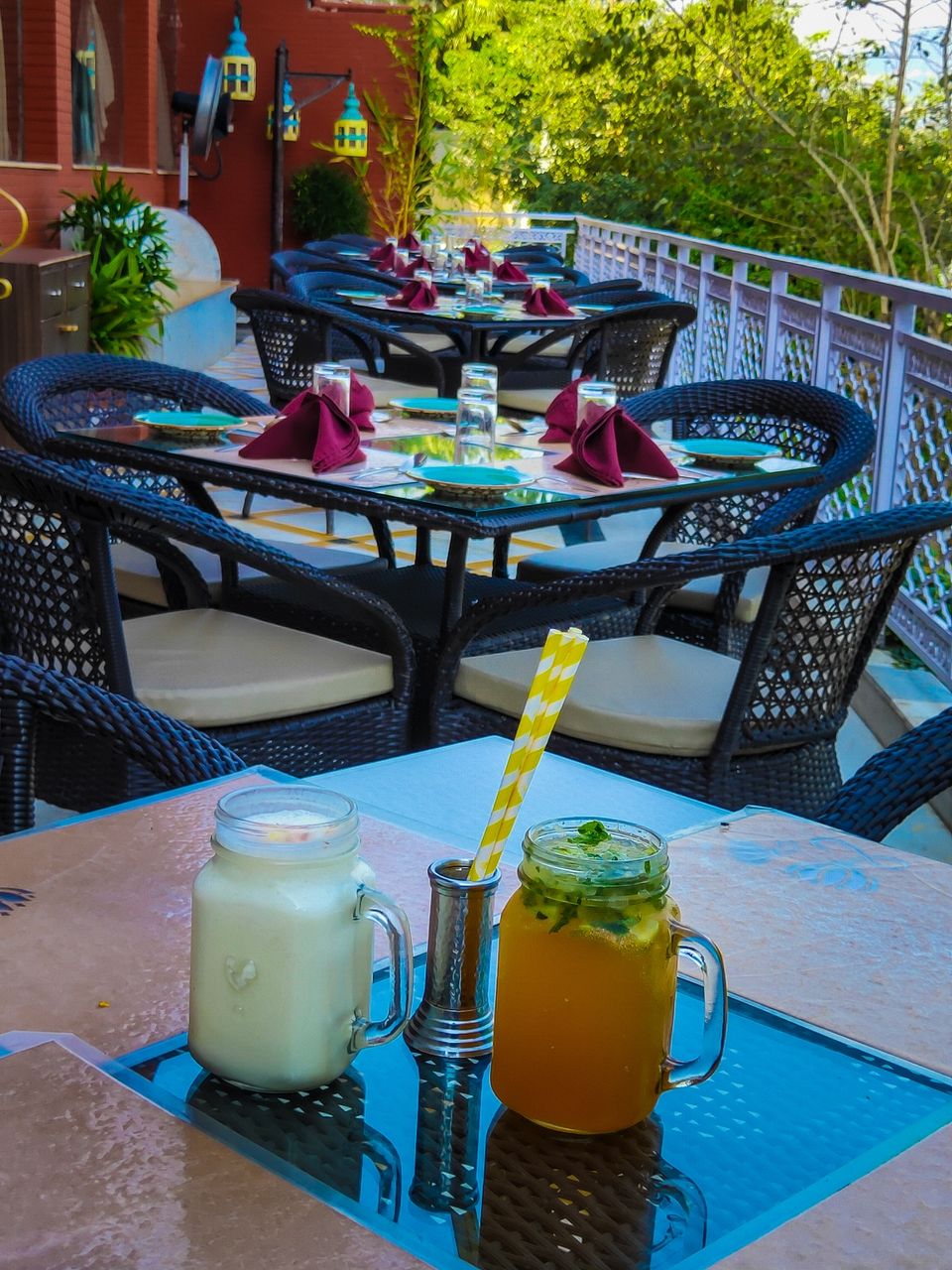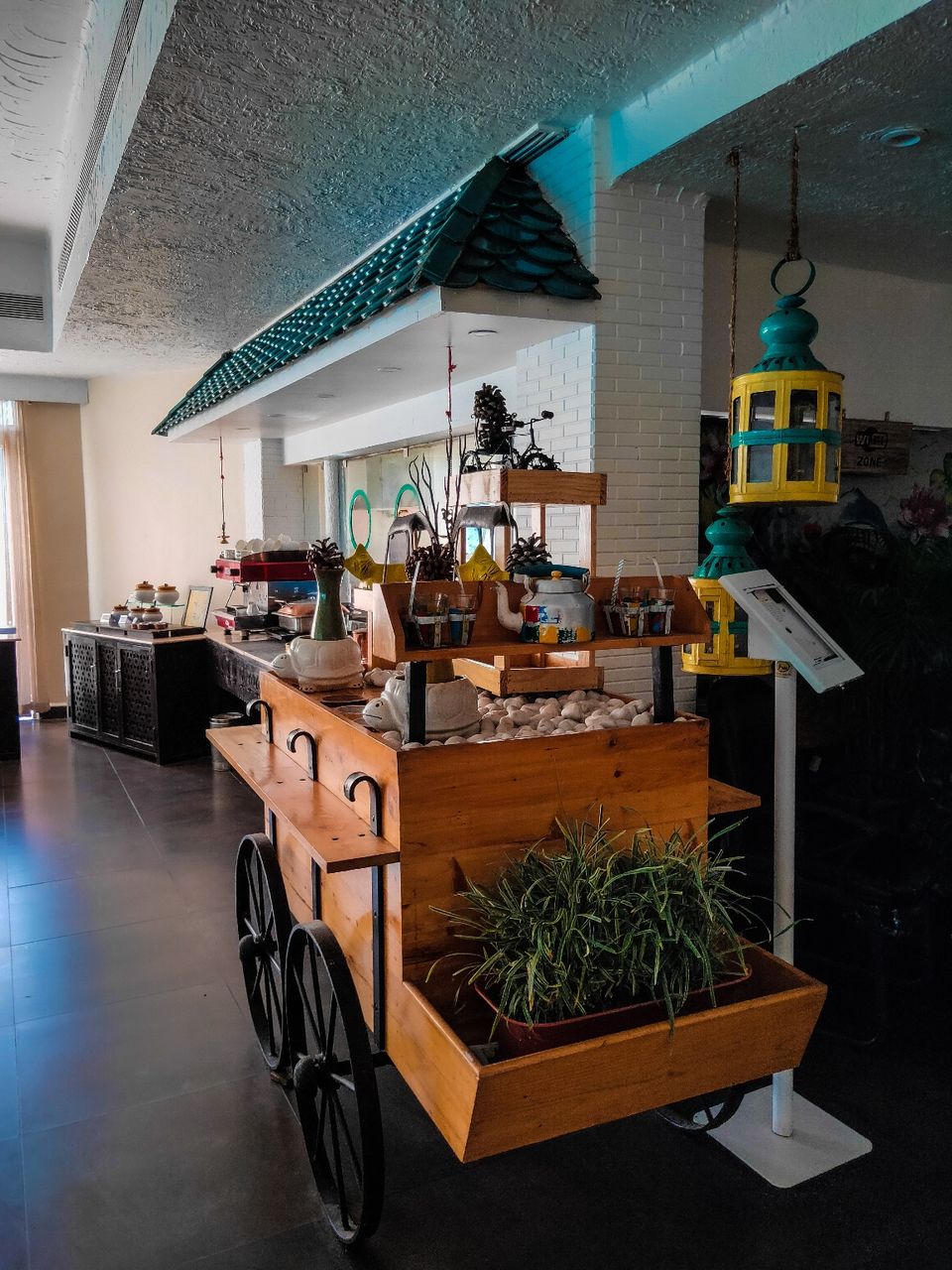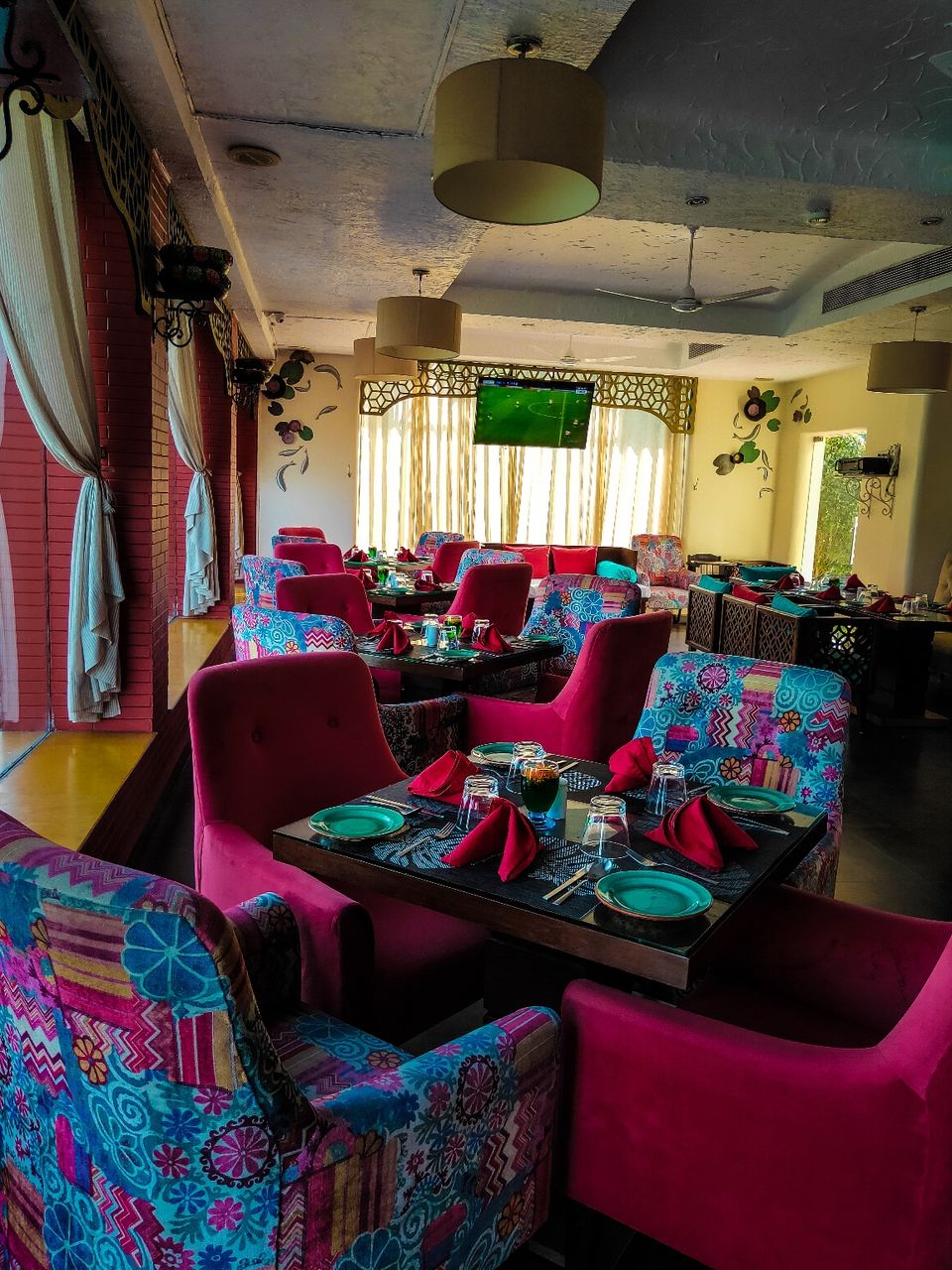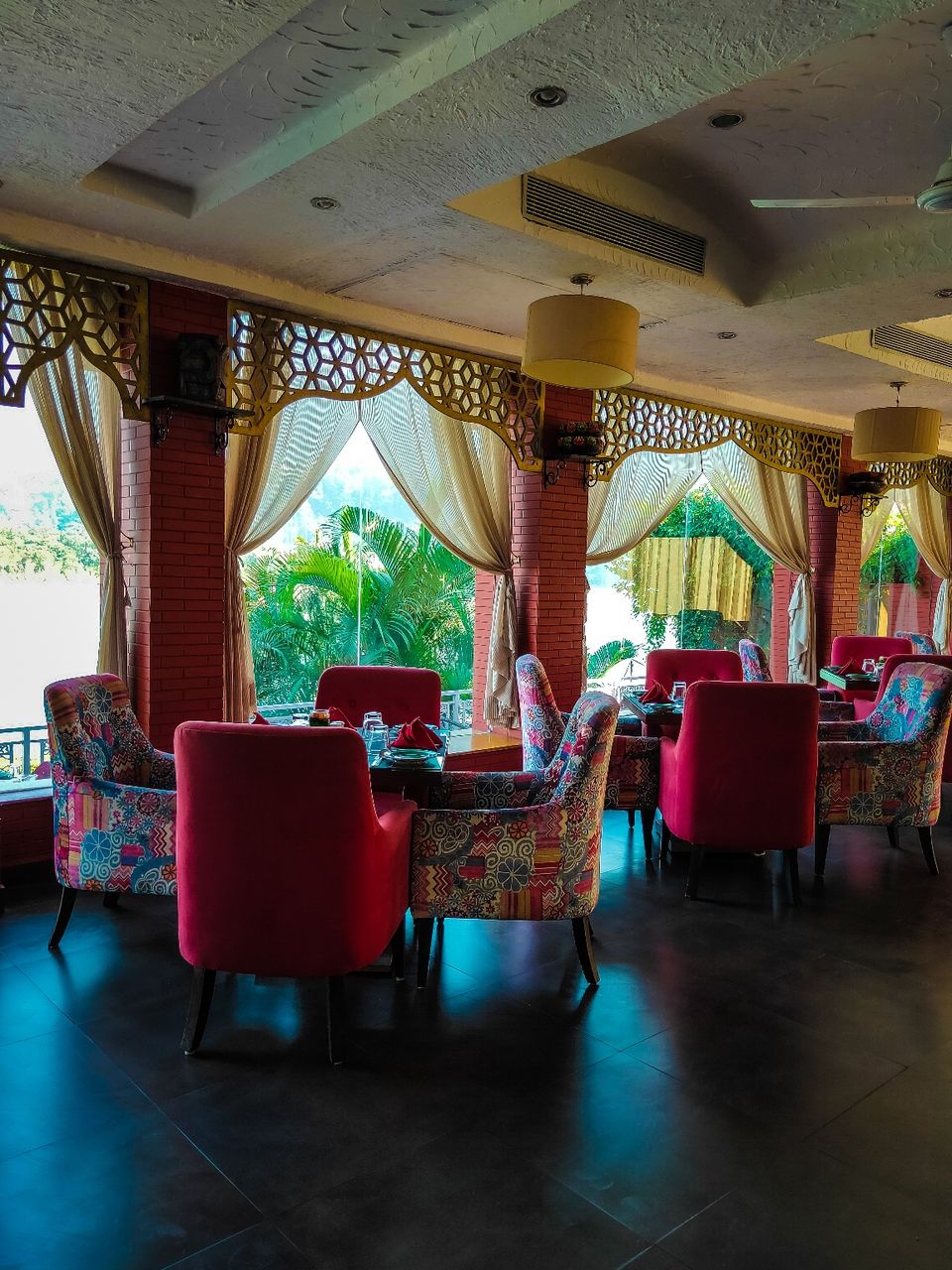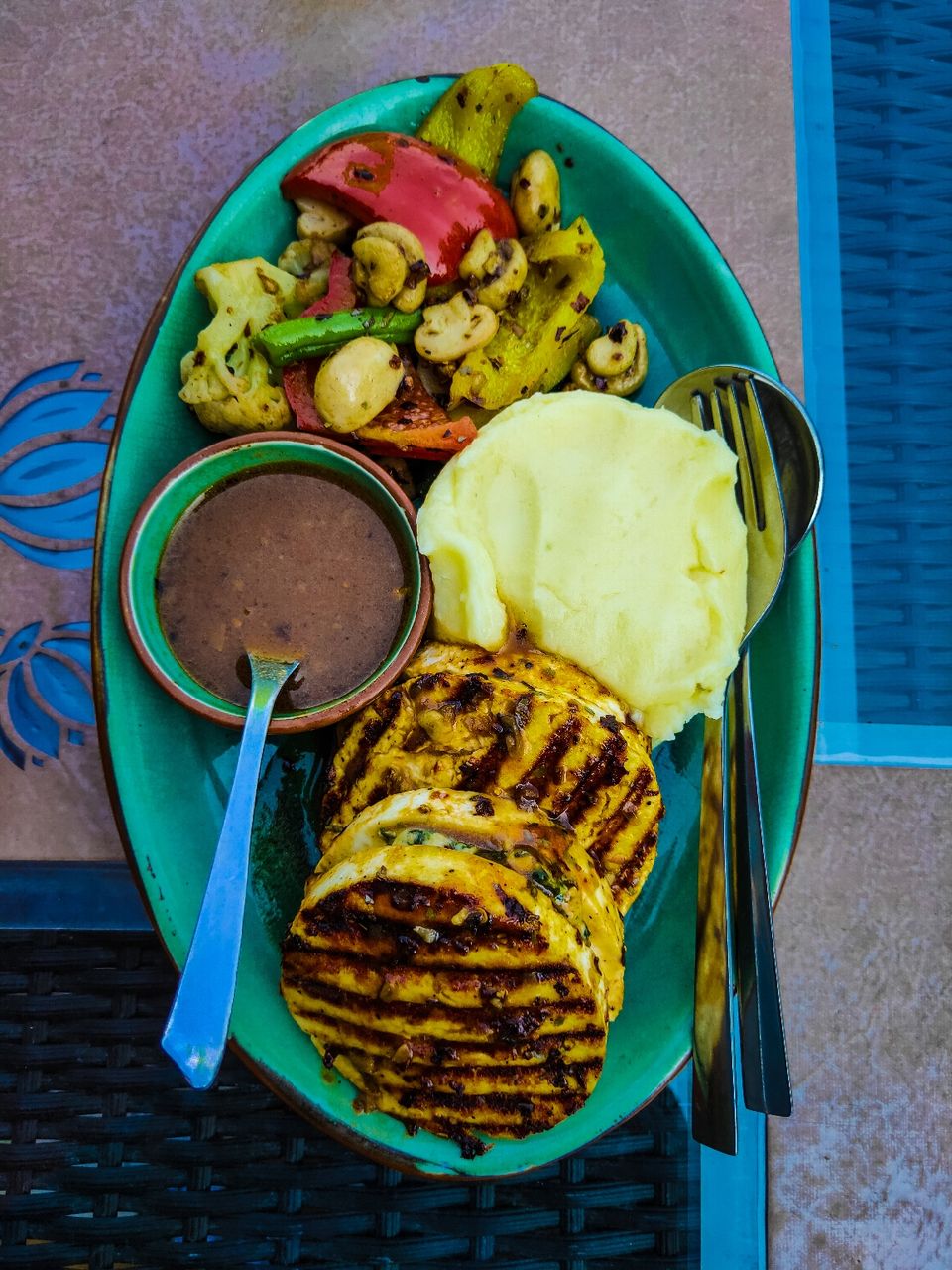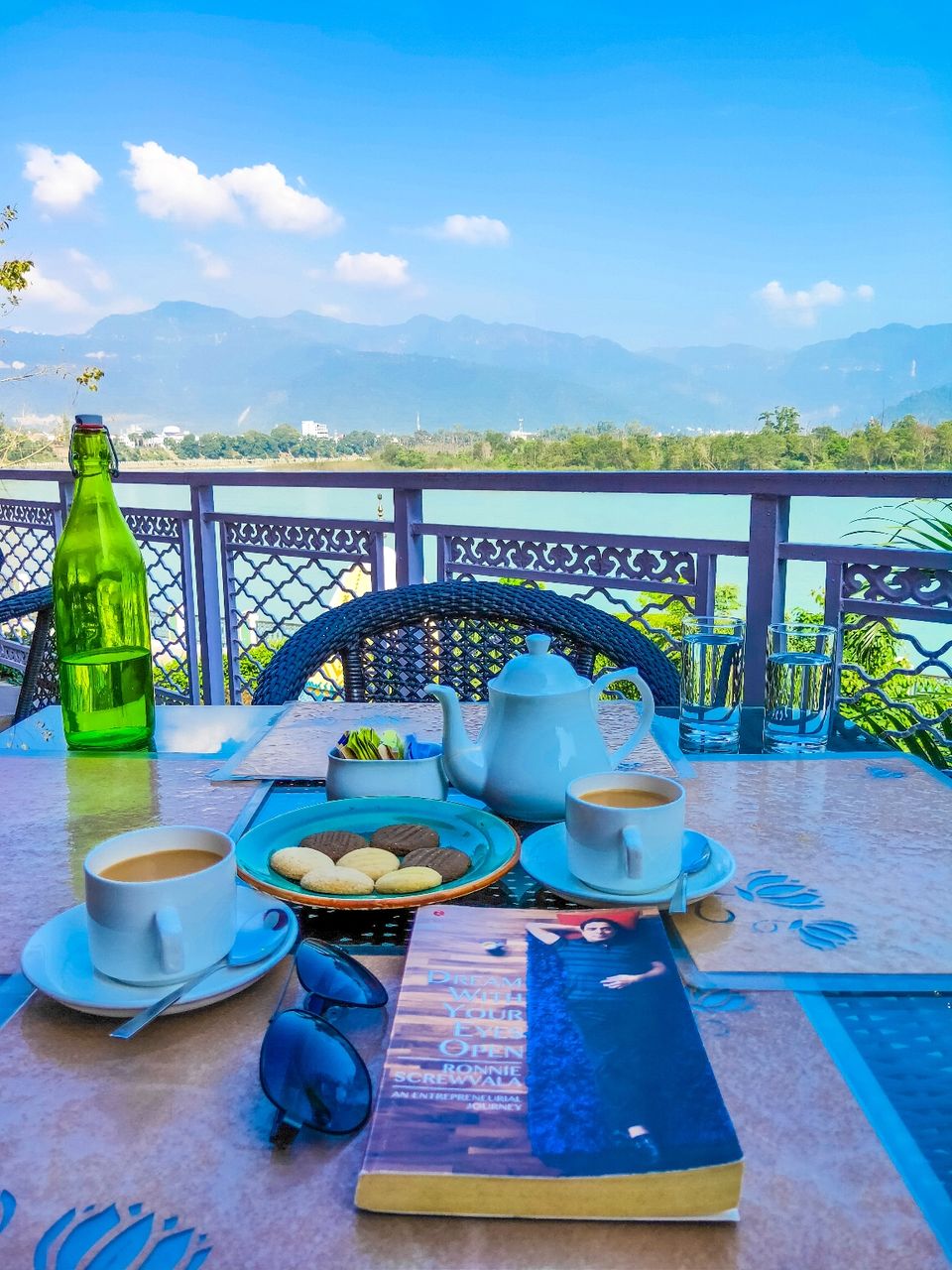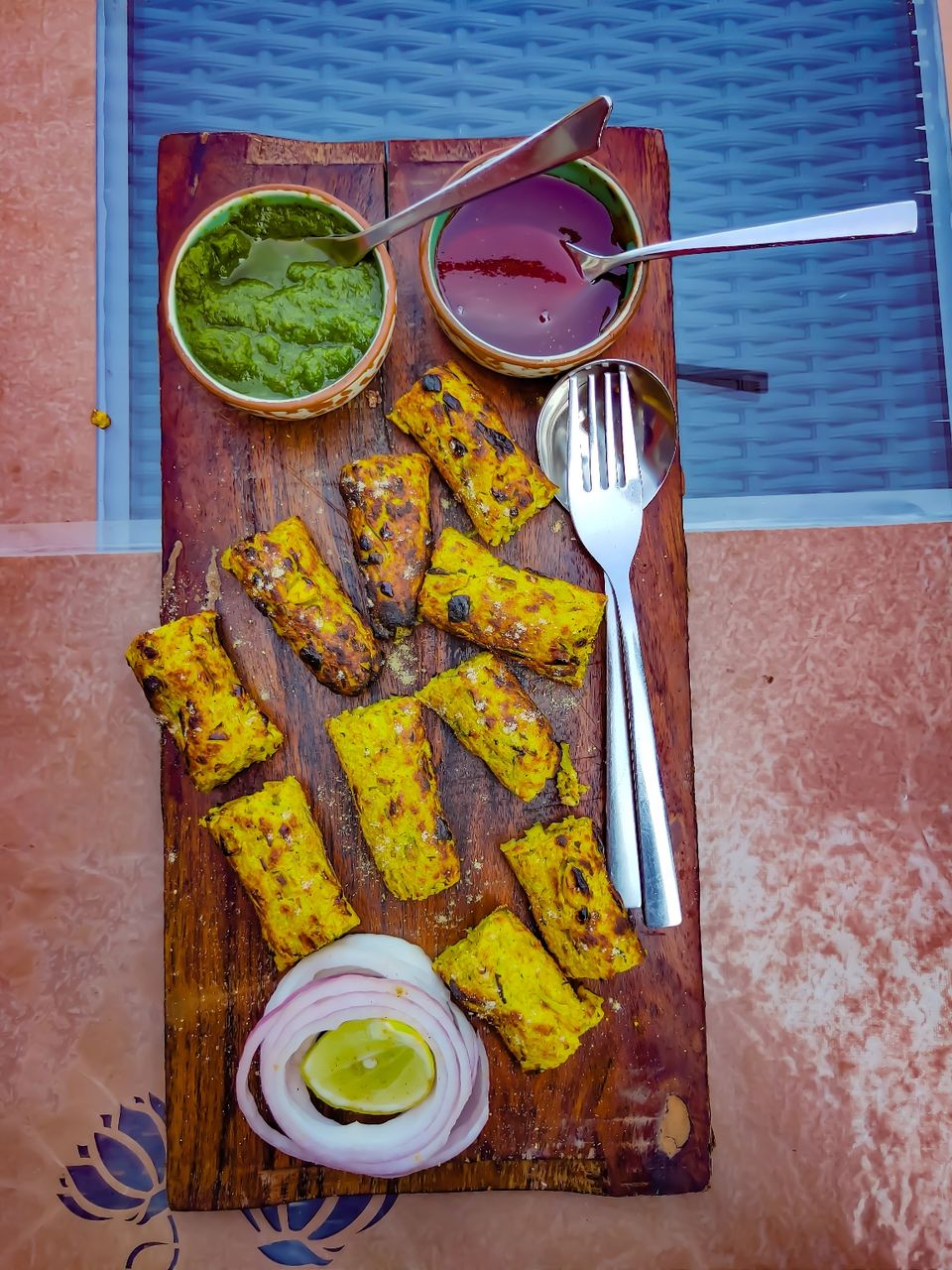 7. Pure Soul Cafe & Organic Kitchen
Located- Badrinath road, Near hotel dewa retreat , Tapovan
A great place to hang out and Pure Soul cafe offers only organic vegetarian food. The cafe is very popular with the foreigners. Good comfortable seating and view is amazing.
Average Cost
₹550 for two people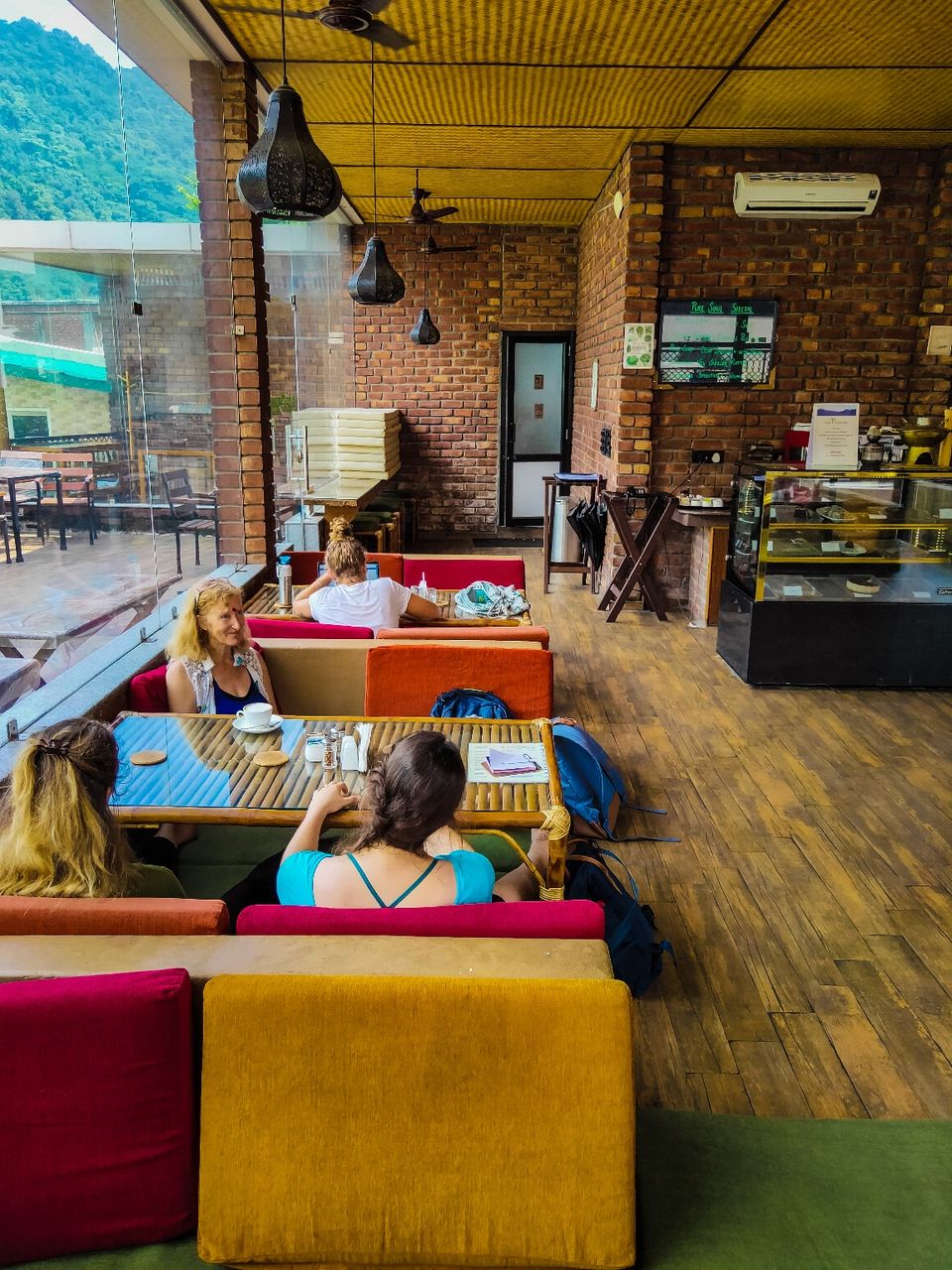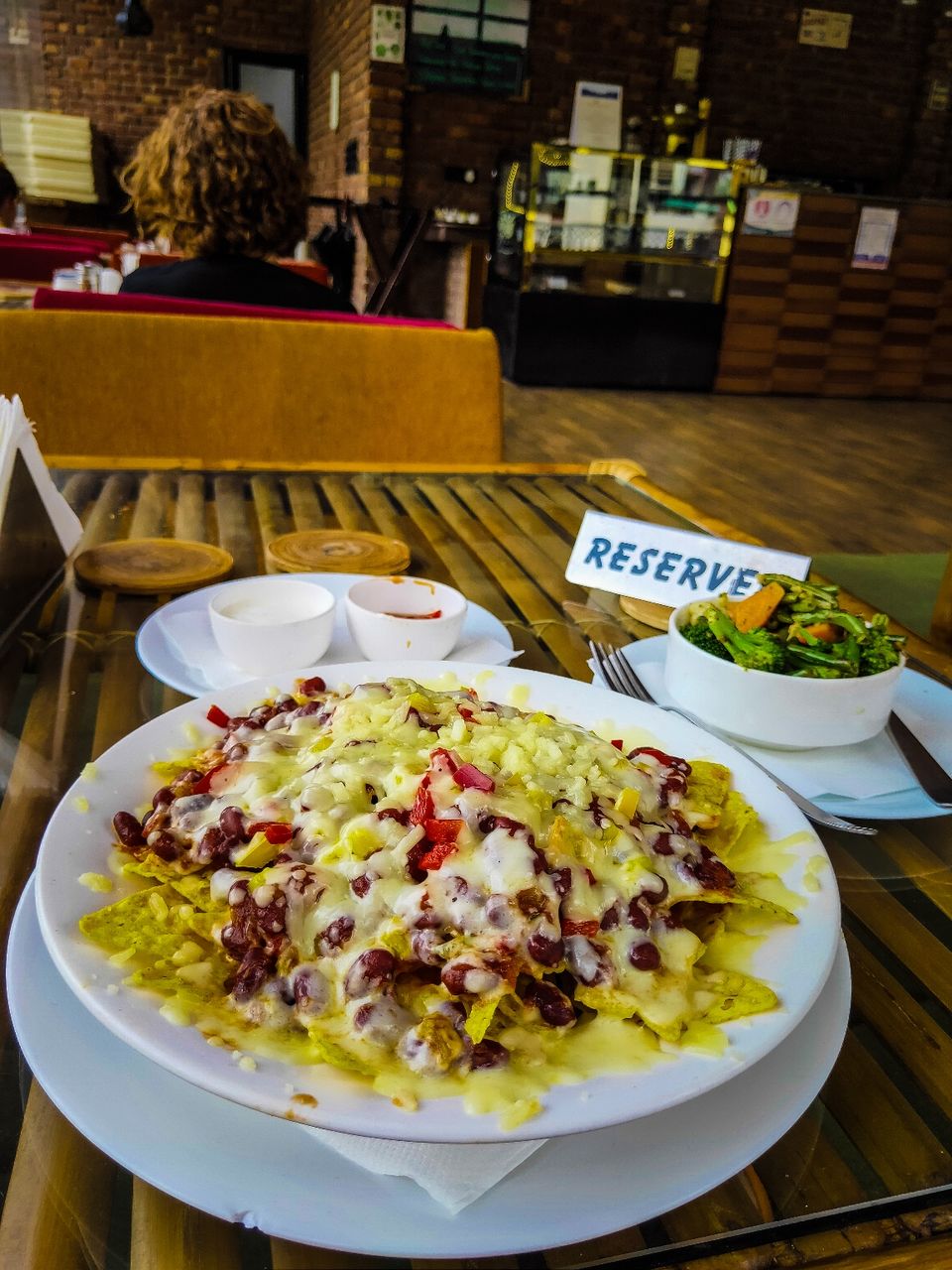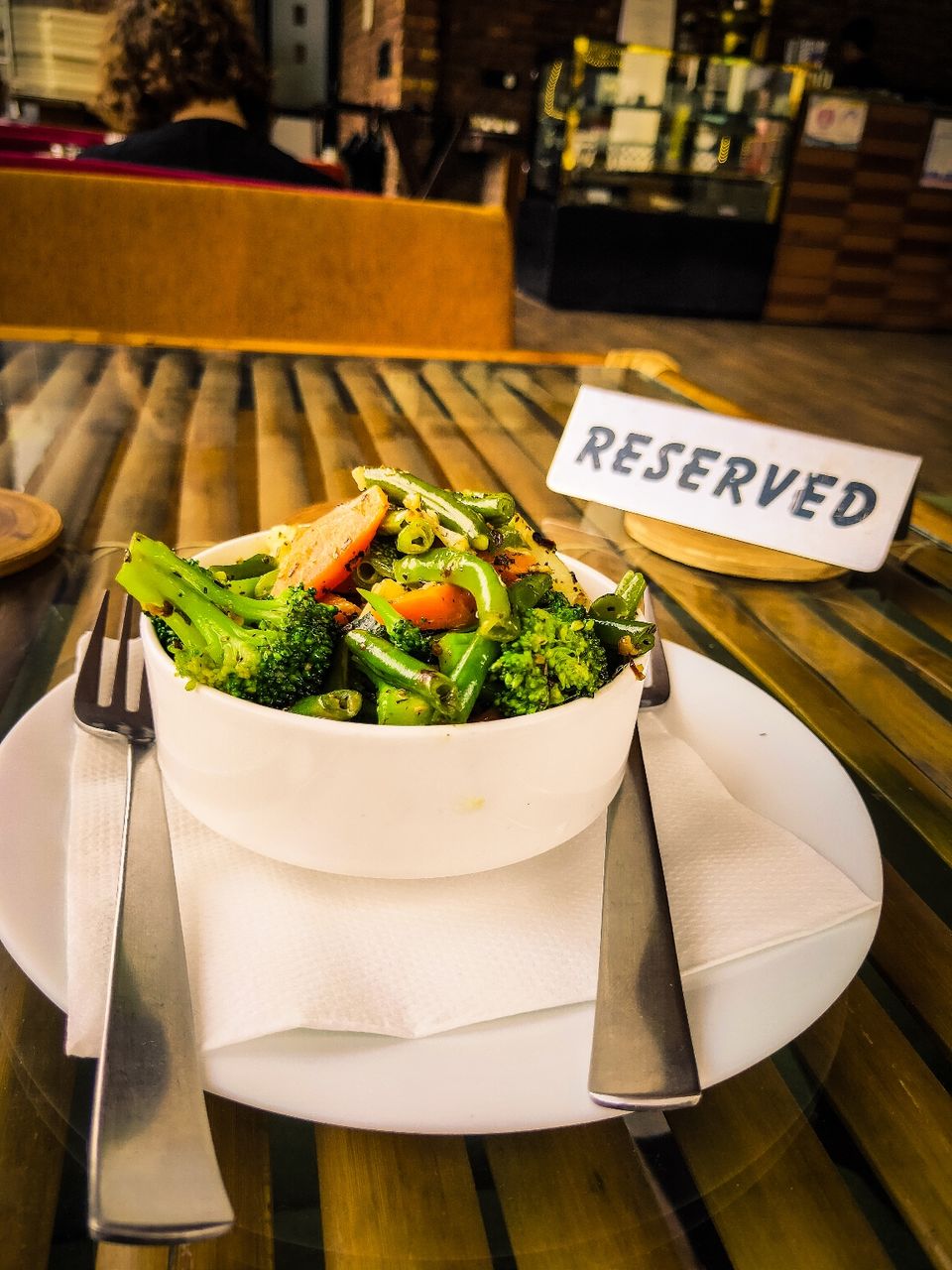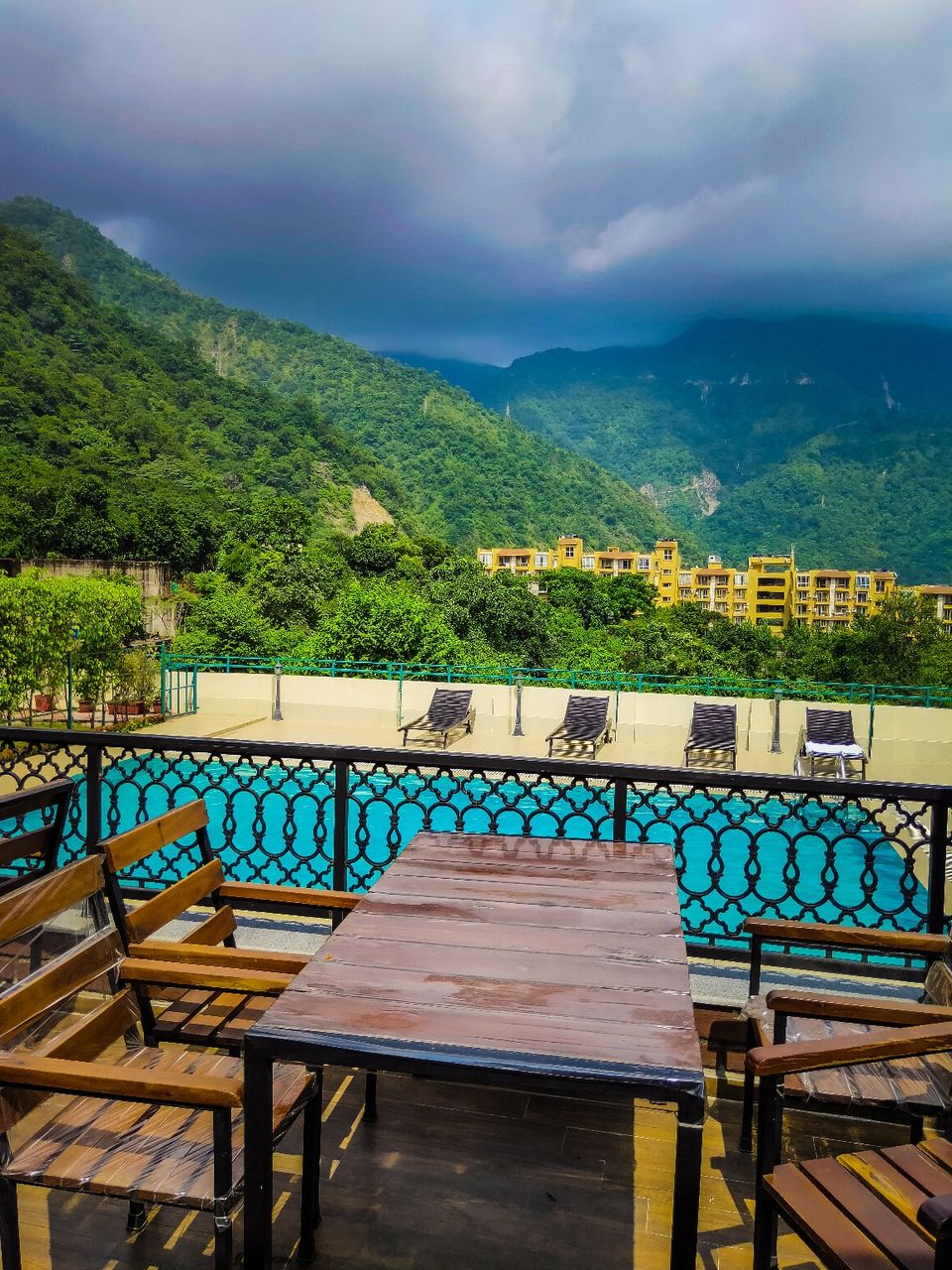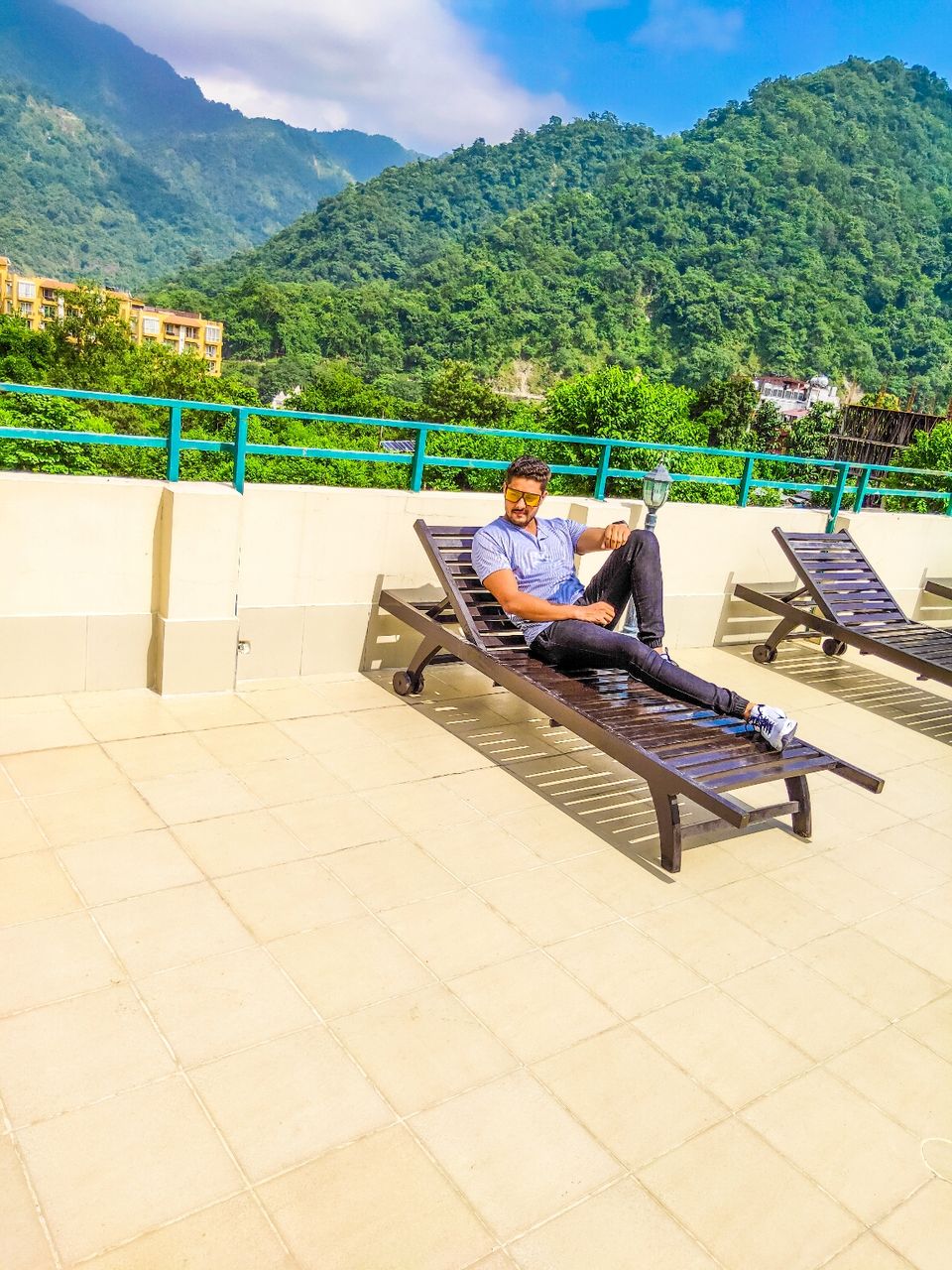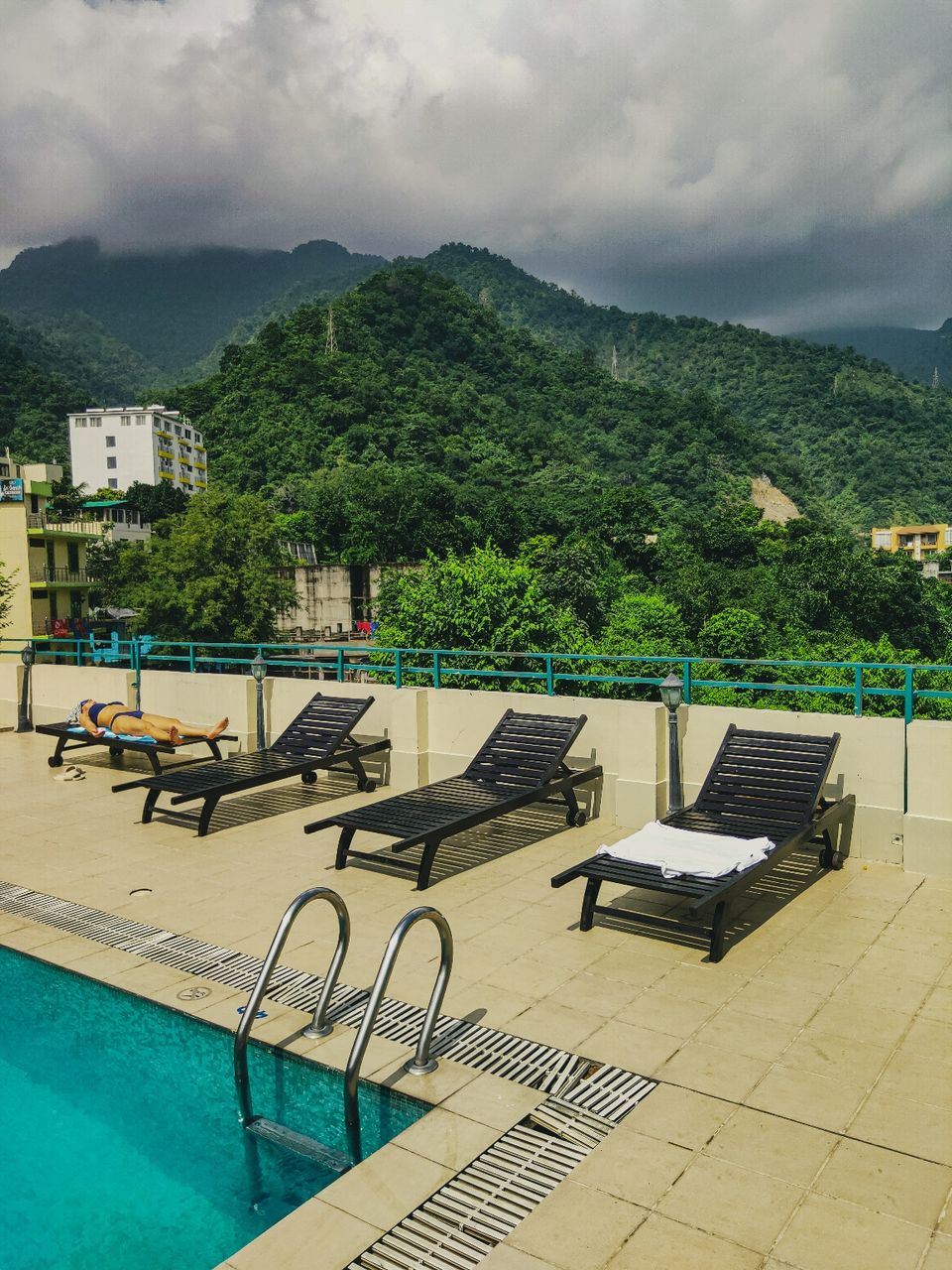 8. Shambala cafe
Located- Near Anand dham, Paidal marg Laxman jhula, Rishikesh
They offers: Indian, Italian, Mexican, Chinese, Cafe, Israeli Food.
A most relaxing and comfortable place with a river view.
Average Cost
₹400 for two people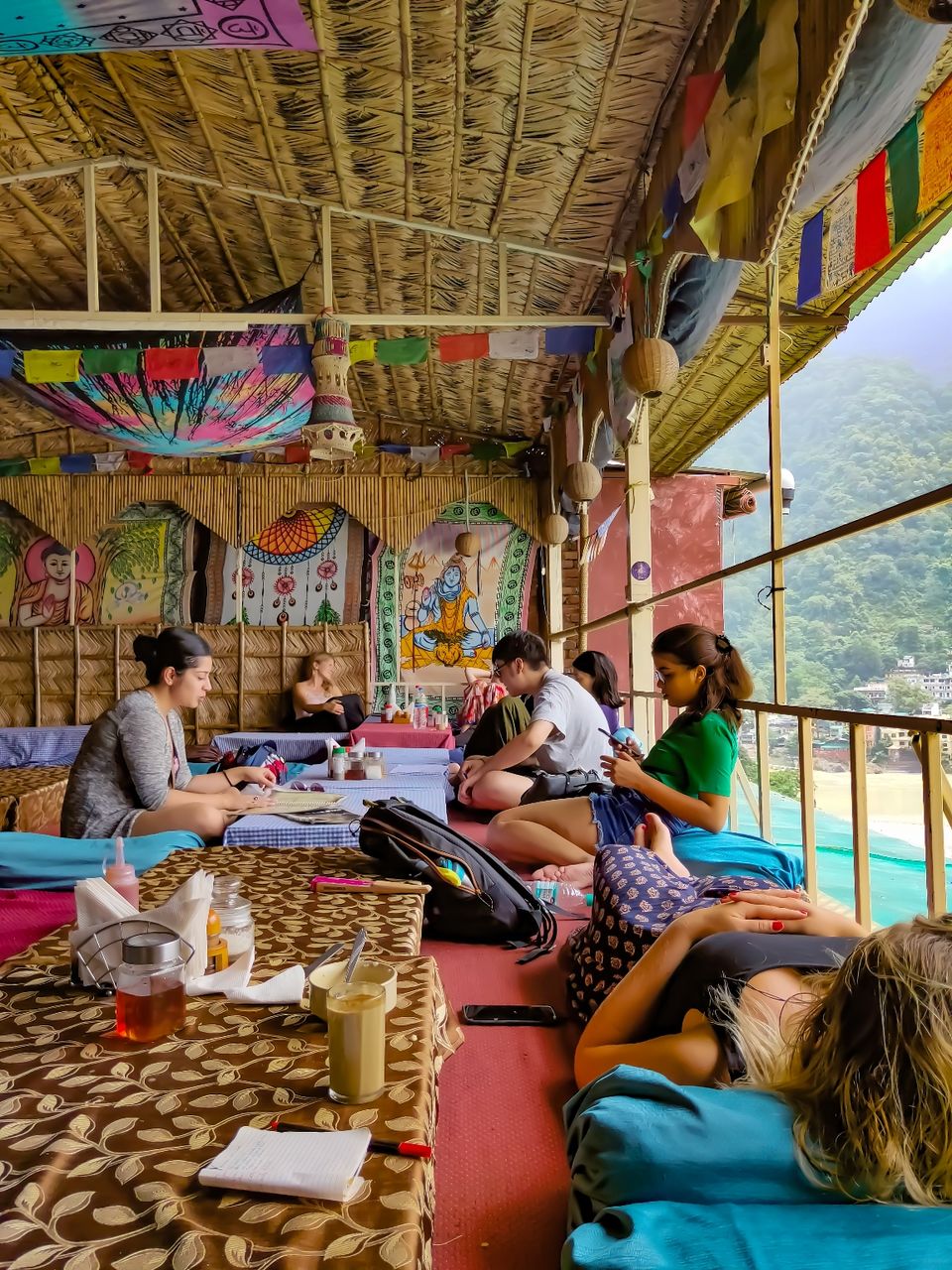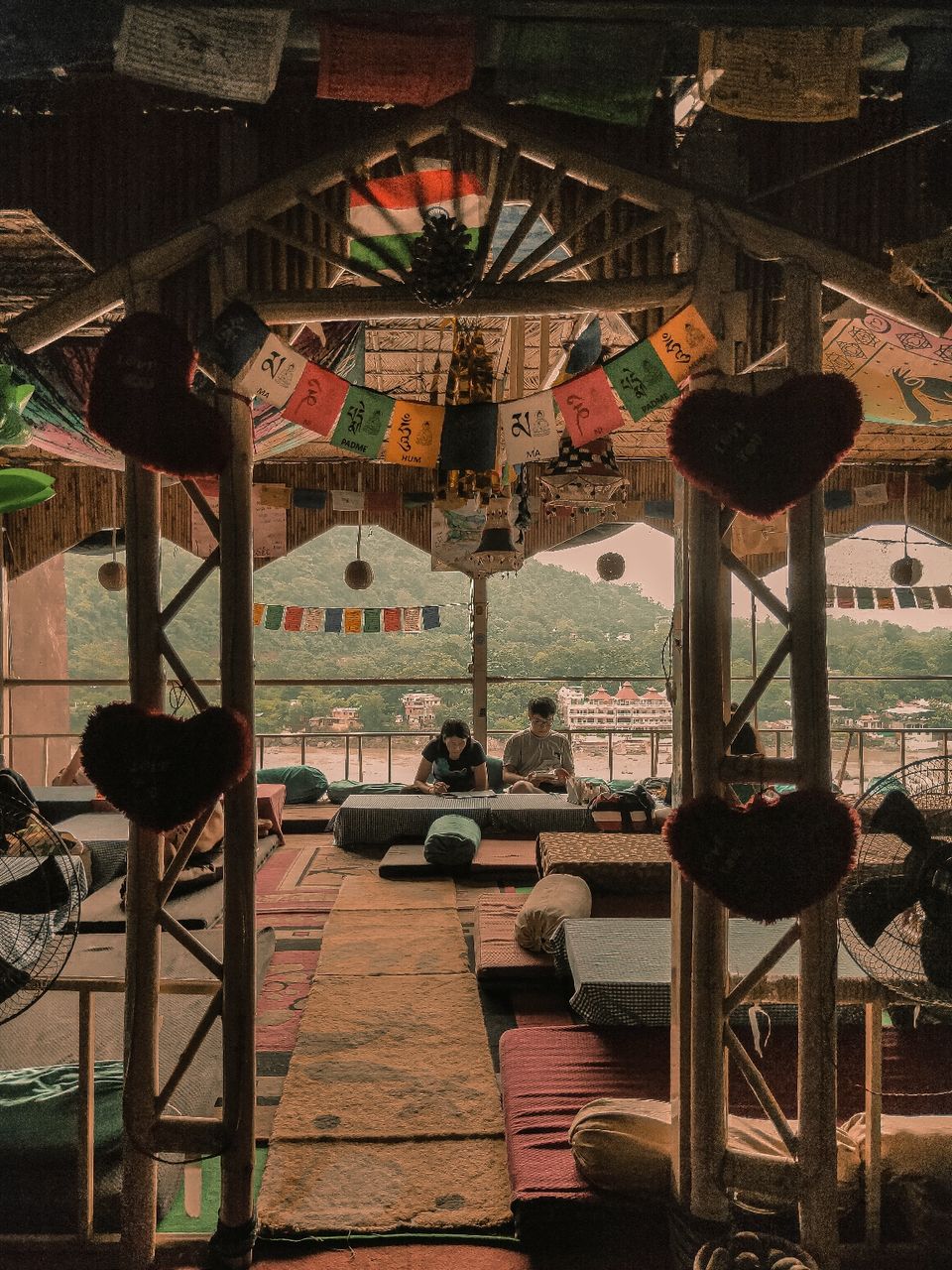 9. Hideout cafe
Located- Marine Drive, behind Durga Mata Mandir, Ganga Vihar Colony, Kolghatti.
Hideout yes it is hidden cafe in rishikesh only few people know about it . It is located in marine drive ( Not a Mumbai marine drive , one Marine drive is in rishikesh ). Cafe is little pretty. And the views are simply awesome. While I would easily spend hours sitting there.
Average Cost
₹400 for two people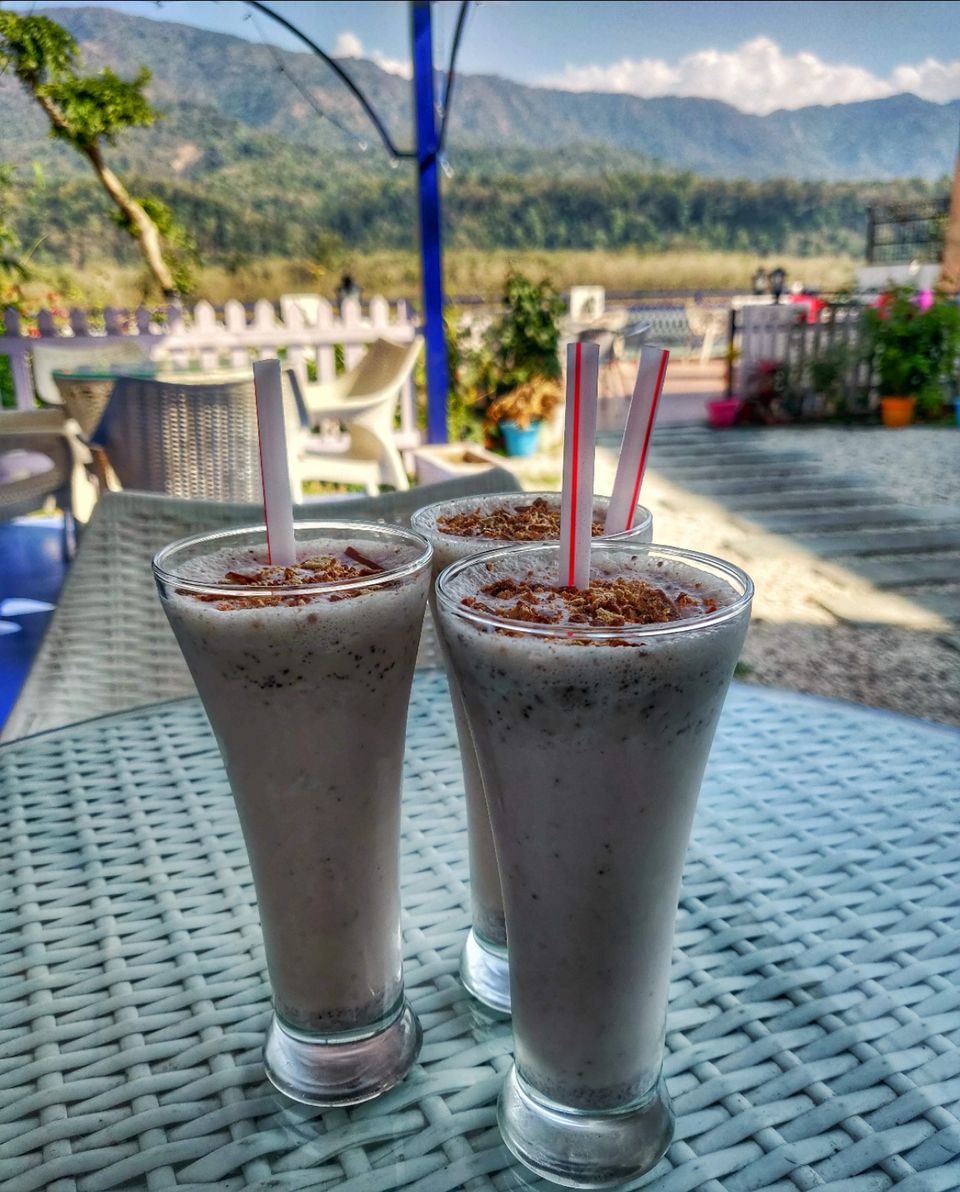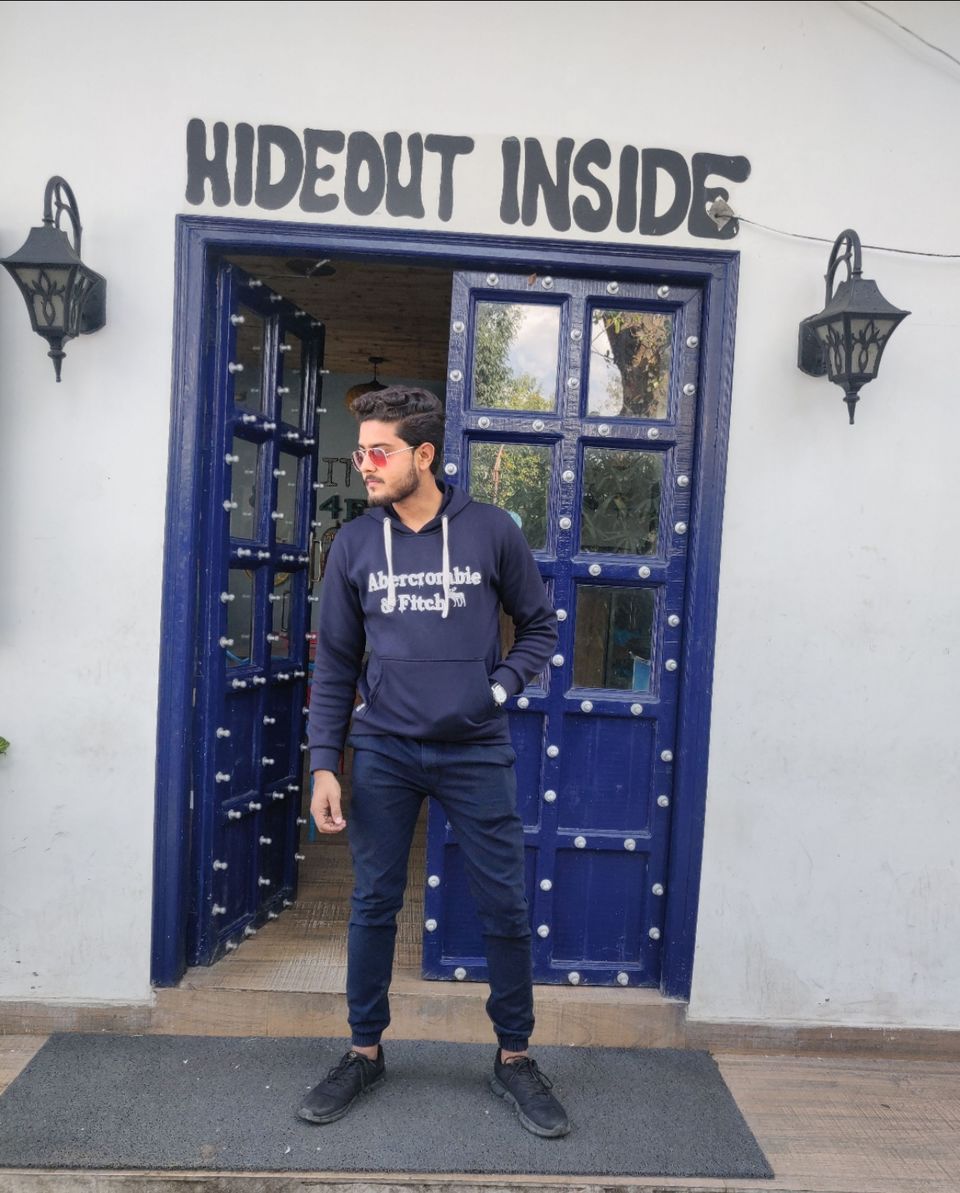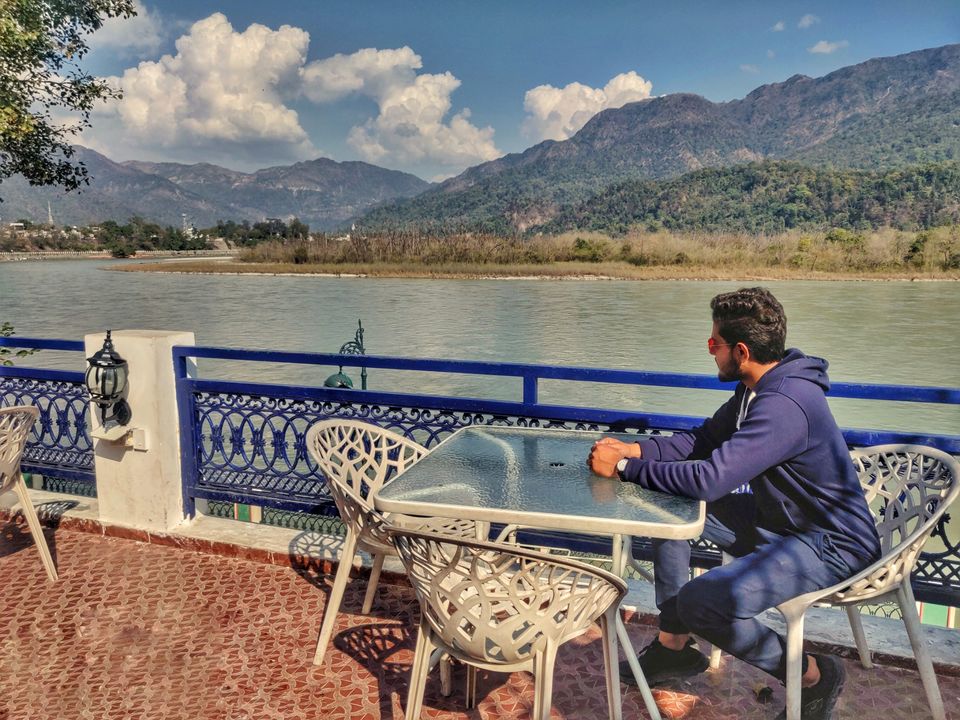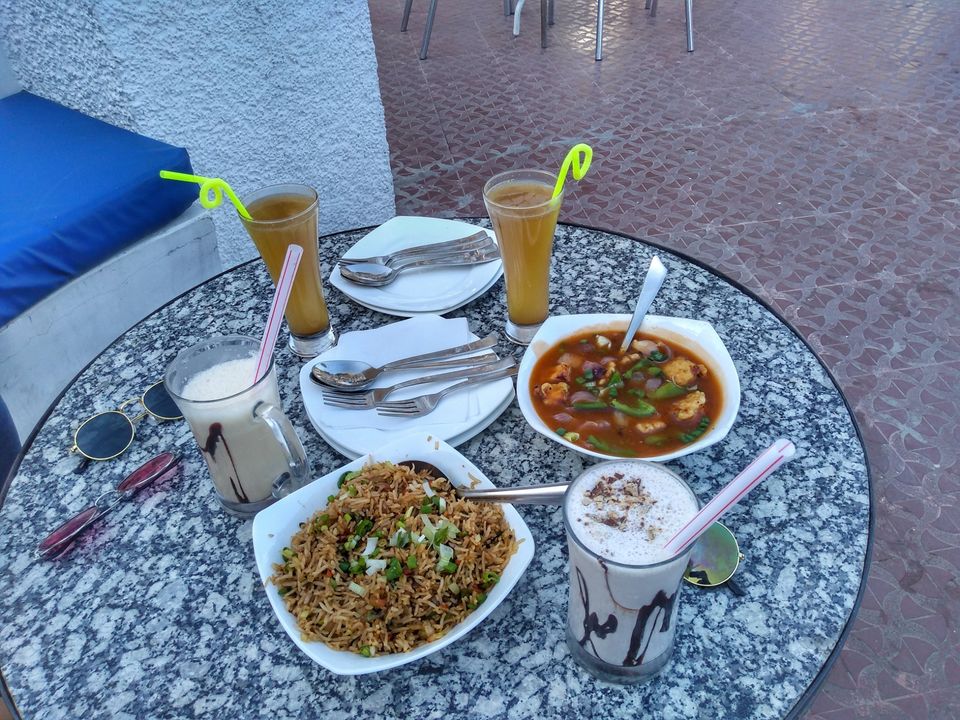 10. Cafe Karma
Located- Main Badrinath Highway, Tapovan.
I'm a true believer in karma. You get what you give, whether it's bad or good :)
Chinese, Indian, Cafe, Asian.
A cosy cafe with a welcoming staff.
Good food. Good place to chill.
Average Cost
₹400 for two people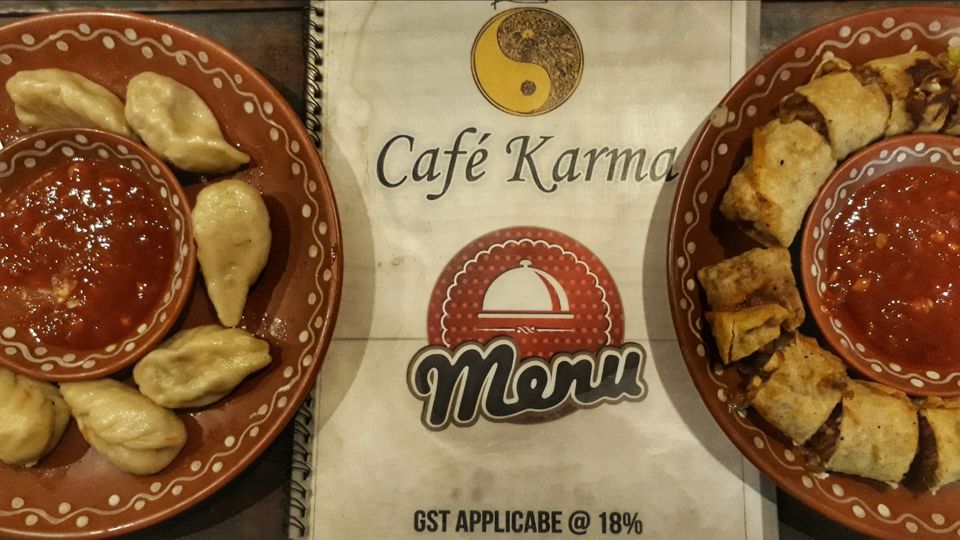 Thanks.
Frequent Searches Leading To This Page:-
weekend holiday trip to rishikesh, food trip to rishikesh, weekend holidays to rishikesh, weekend food trip to rishikesh, weekend travel to rishikesh