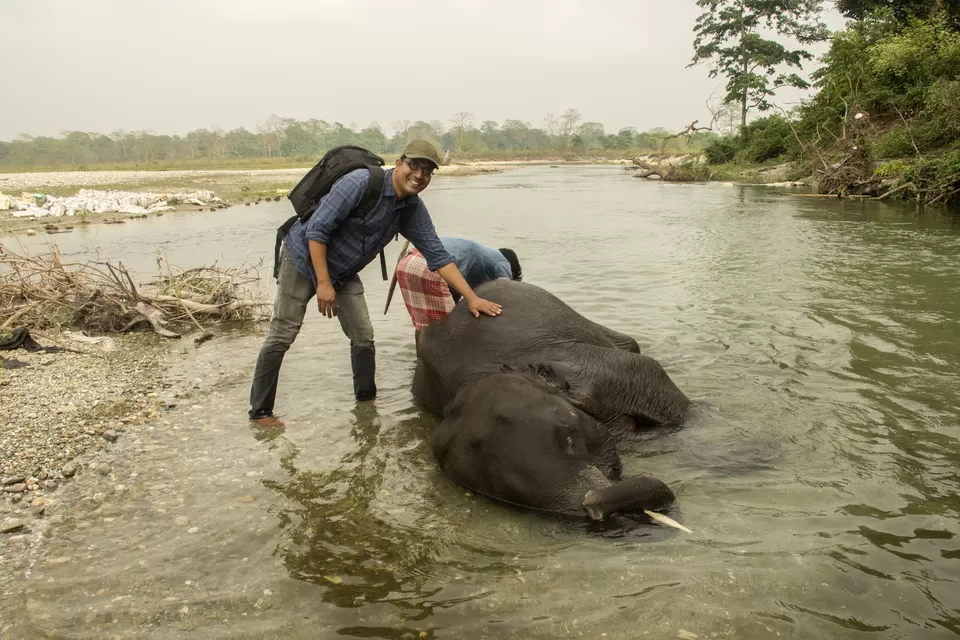 Dupjhora Elephant Camp is one of the best forest resort in India. It's in the buffer zone of Garumara National Park, West Bengal. The resort runs by WBFDC. Nearest rail station New Mal Junction only 18 k.m. and neatest airport Bagdogra which is only 86 k.m.
On 5th of April 2022 my wife and me reached New Mal Junction by Kanchankanya Express at 09.10 a.m. Mr Raju waiting for us with his Swift. We started our journey toword Dhupjhora Elephant Camp. The road was awesome, black smooth road and beautiful tea gardens both side.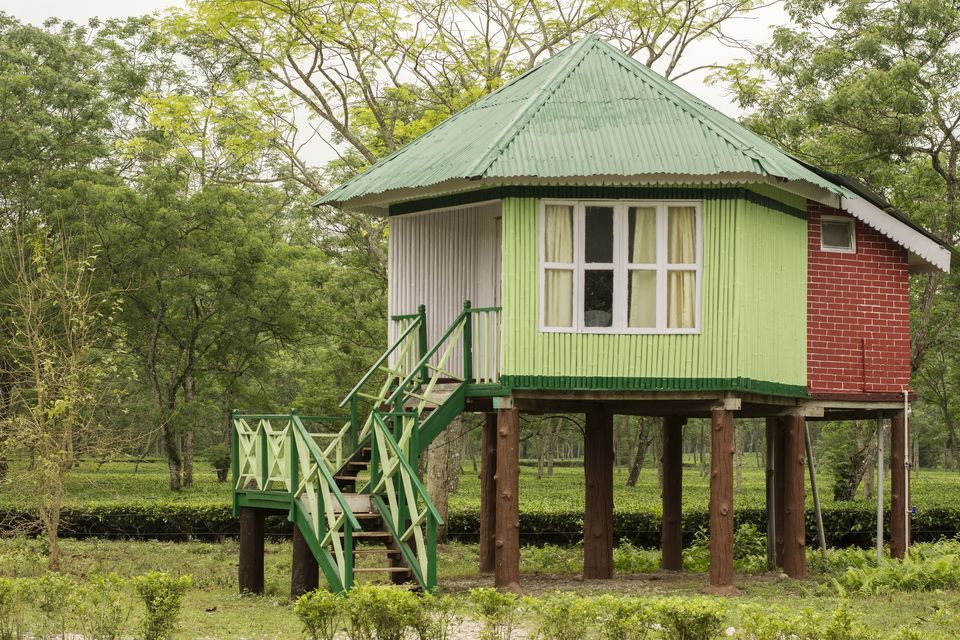 We reached our resort and fall in love. Beautiful wooden cottages with a hugh lawn, tea garden at one side and forest on other side. The room was non ac but airy and spacious. We took our lunch and arround 03 p.m. we went to the bank of Murti river for the main attraction of Dhupjhora Elephant Camp, to enjoy company of the elephants while they are bathing at river Murti. We enjoyed a lot. that's really a life time experience. Evening was not that event full except local villagers performed tribal dance.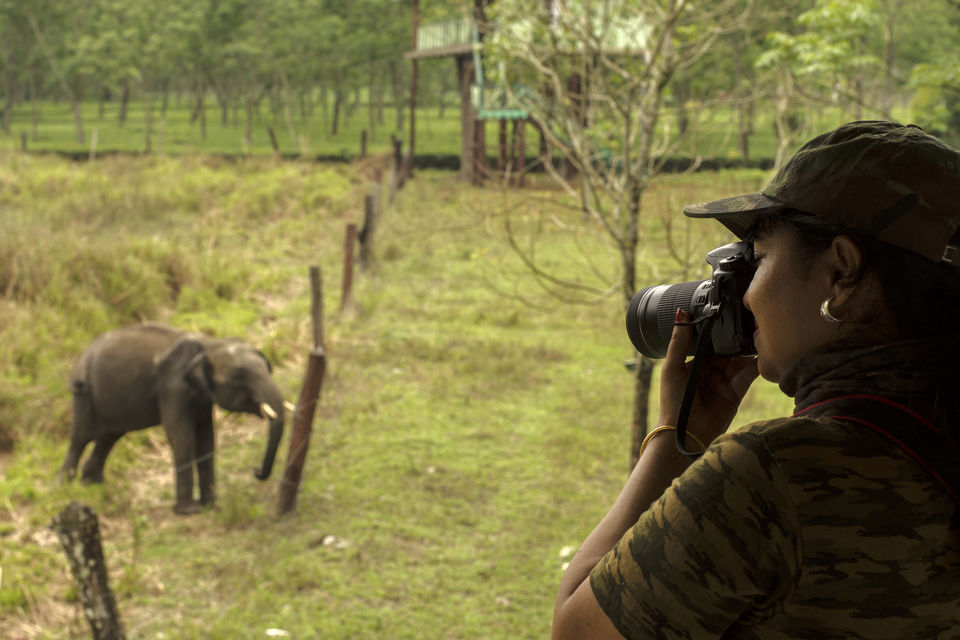 06th April, 2022 - Next day morning we went for the elephant safari at Garumara National Park. We saw six Rhinos from a very close distance, few Indian Gaurs, Spotted dears and many birds.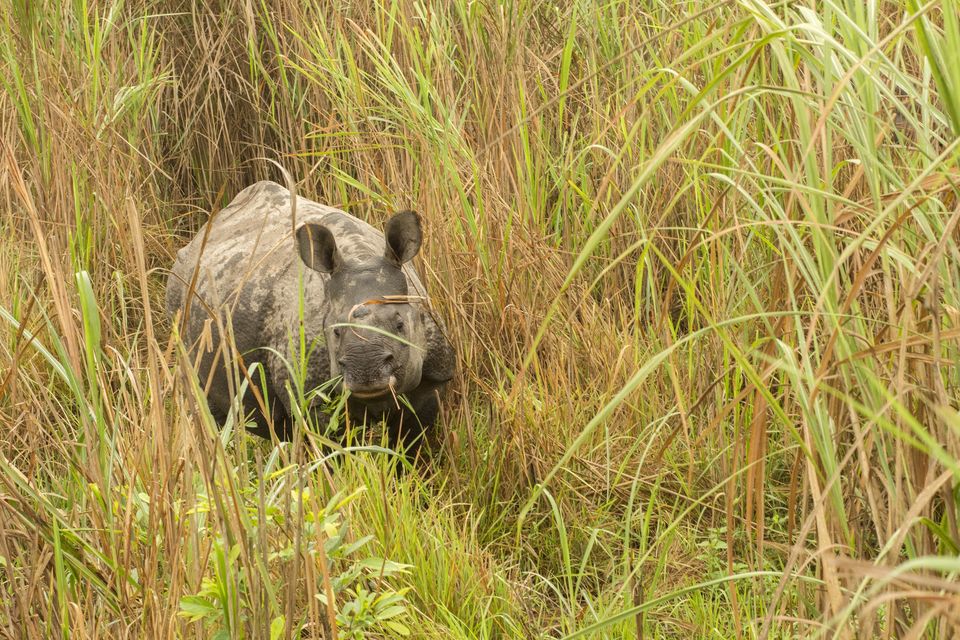 After coming back from safari we took our breakfast and visited the jute industry just beside the resort, we bought some hand made jute mates and bags as memento. Then time to say goodbye and we moved to our next destination.
Dhupjhora Elephant Camp is the best accommodation option in Dooars. You can book both room and safari from WBFDC website. Room rent is ₹2000 plus GST.