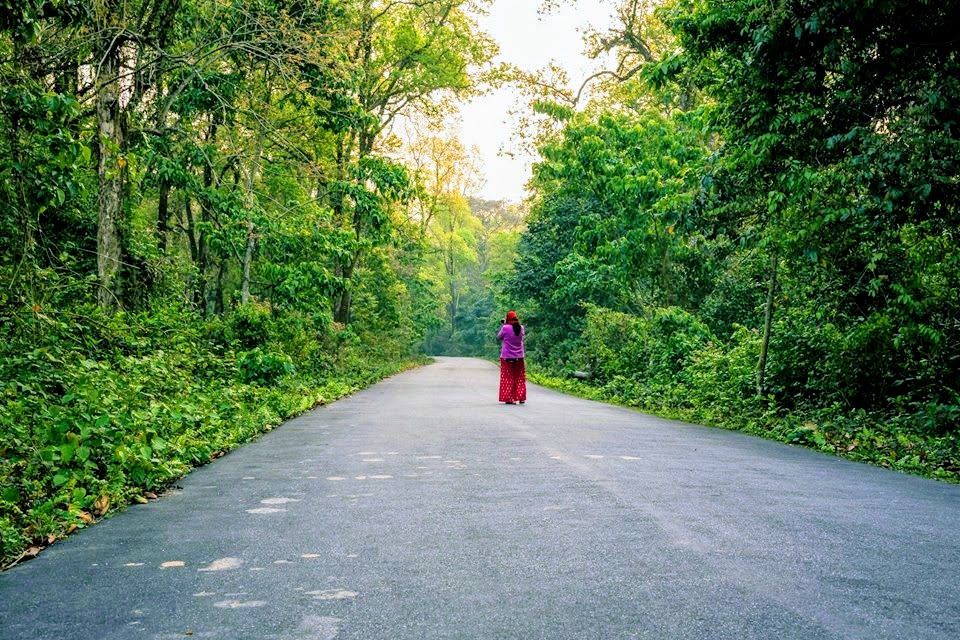 North Bengal refer to the Northern part of West Bengal. Bestowed with the snow covered mountains, vast stretches of undulating tea gardens, meandering rivers, a wide array of pretty flowers and variety of Himalayan birds, North Bengal has become a popular tourist spot. It's also home to many National Parks and wild life sanctuaries with teeming wildlife.
I've been to Jaldapara National park long ago but after that I couldn't able to make any trip to North Bengal.
One day, while I was going through my Face Book page, I happened to come across an advertisement of a package tour " North Bengal Calling….." by one of the Face Book based travel group. It would cover some parts of Dooars and a few beautiful offbeat destinations. I had contacted them, booked the package and made this wonderful trip happen.
The trip started after reaching 'New Mal Junction' station in the morning by Kanchankanya Express from Sealdah Railway station.
Day 1 : NJP to Murti River Camp
Pre-booked cabs, waiting outside the station, took us to the Murty River Camp. Our first destination.
Murti River Camp :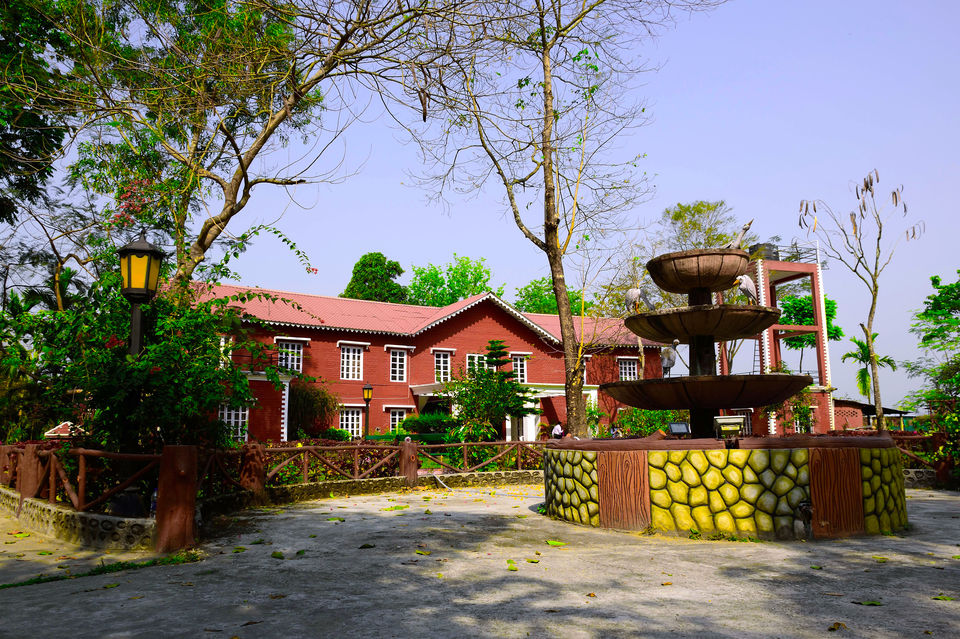 It's situated just beside the Murti river. Small cottages spread over a large area. It has a well manicured lawn, decorated garden and a small pool.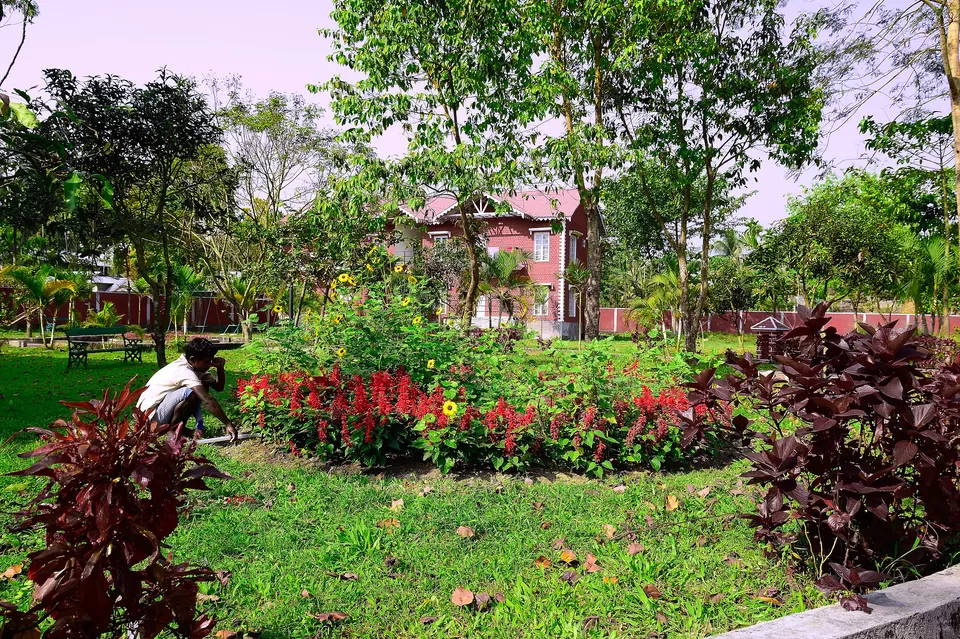 Rooms are good. It has own restaurant. They arrange car safari at Garumara National Park( Chapramari watch Tower ).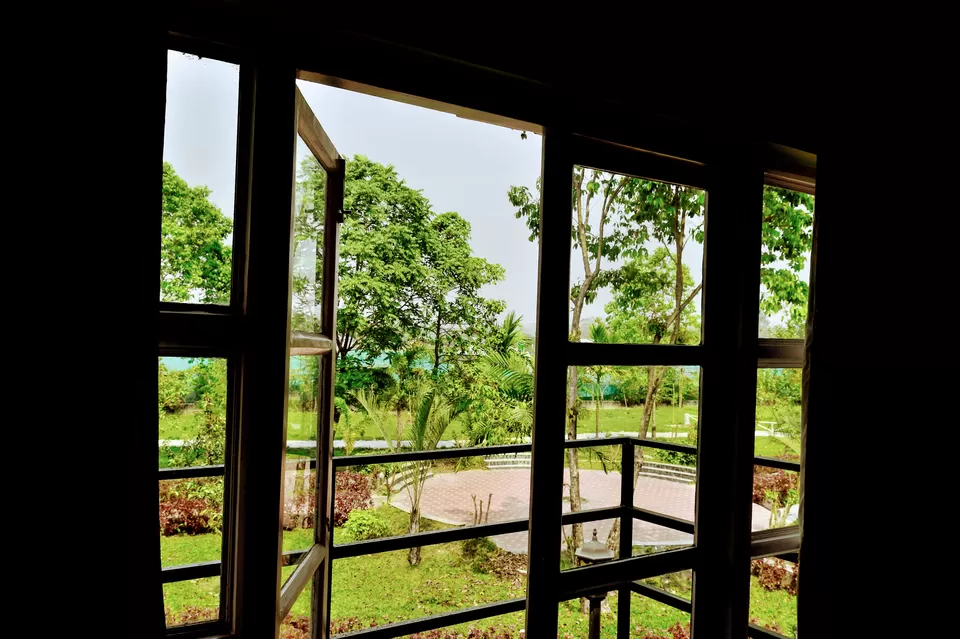 After freshen up, we gathered at the large and spacious Dinning Hall to had our lunch. After a sumptuous lunch and followed by a little siesta, we got ready for Jeep safari.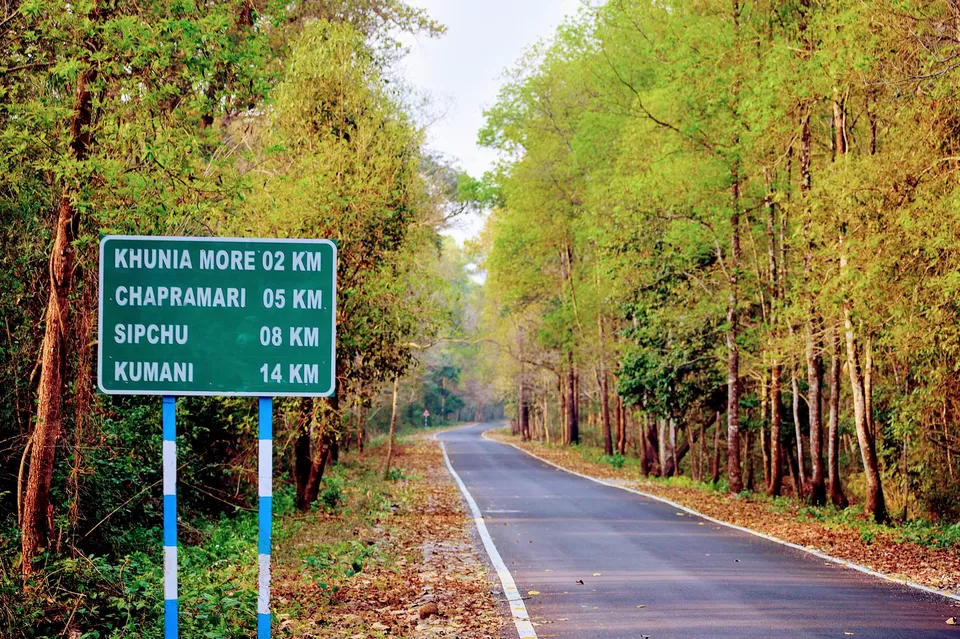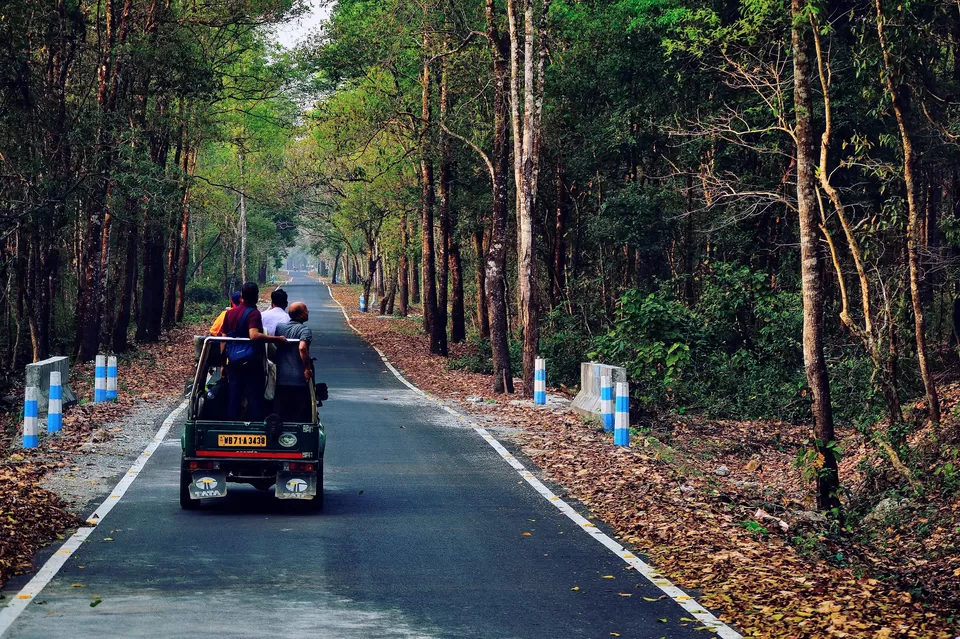 We were driving through the pitch black roads of Dooars on open Maruti Gypsy to visit Chapramari Wildlife Sanctuary. The dense forest on either side of the road as seen across the Murti river is Chapramari Forest and the route goes through the buffer zone of it. There is the possibility of sighting wildlife like deer, bison and mainly elephants along this forest route but we could not see any. Although view was breath-taking and journey was mind blowing. We went over the railway crossing and at last reached the Entry Gate of Chapramari Watch Tower.
Once the entry formalities were completed, we were allowed to enter into the Sanctuary. Chapramari banglow was 1 km away from the entry gate and watch tower is located just next to it. Journey through the narrow jeep trail amidst tall trees inside the national Park was breathtakingly beautiful.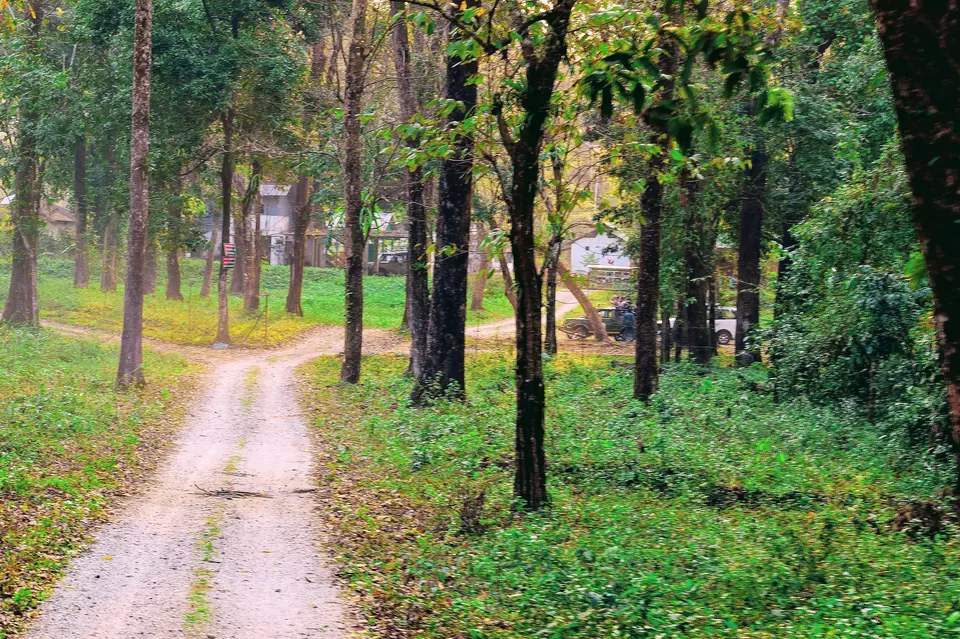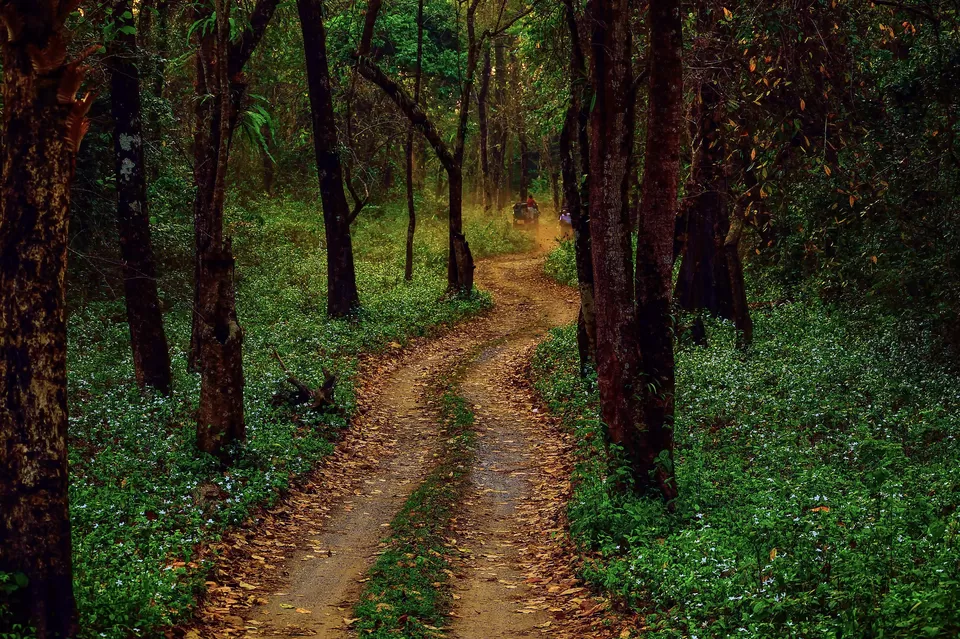 By the time we reached, there was many other tourists already on the watch tower. There was hardly any space up there.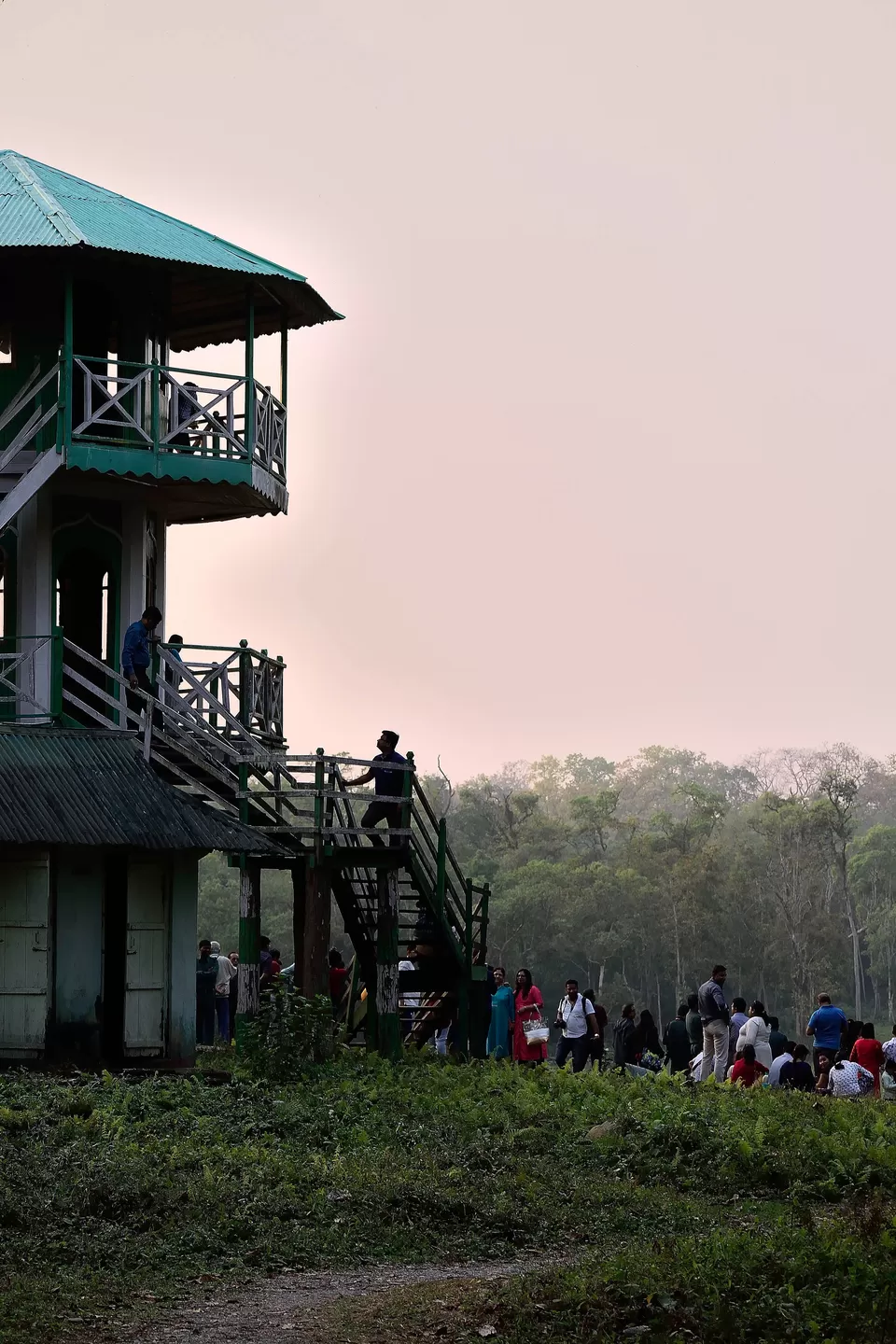 There is a water body and a salt lick near the watch tower. The wild animals come there to drink water and feed grass and salt.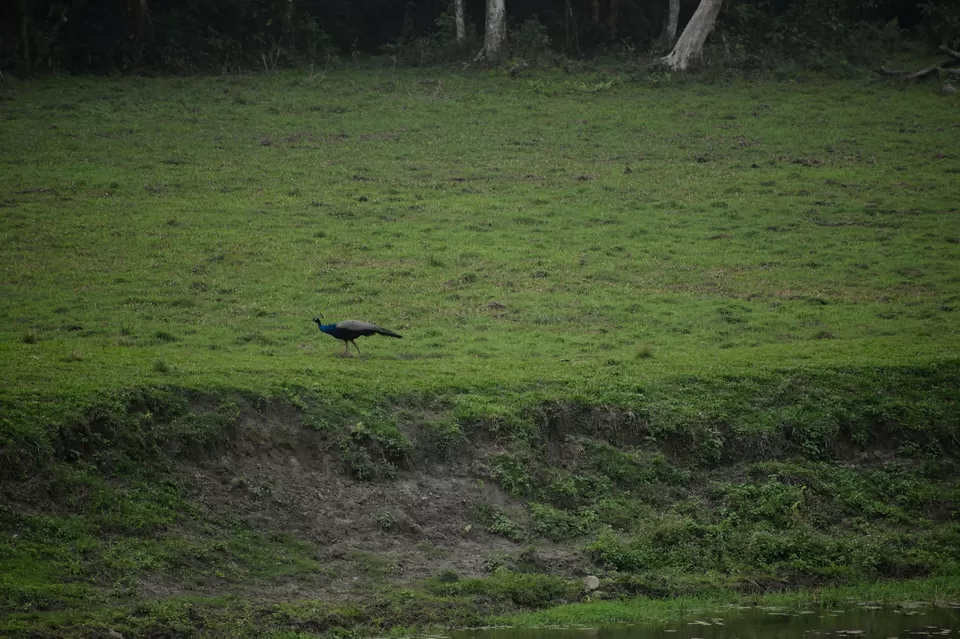 As soon as I went up the Watch Tower, I saw a herd of Gaur coming out of the jungle and started grazing in the grass land. Each and everybody was busy taking photographs of the Gaur.
Suddenly a solitary peacock came in the sight far away by the lake, everybody then turned towards peacock. After spending sometime more up, I came down. There is a place below the tower from where pond and the grassland are clearly seen. Gaur were still grazing there, they looked more closure from here than the top of the tower. We waited for a while but could not find any more wildlife.
We drove to the Bunglow area.The sun's going down over the horizon.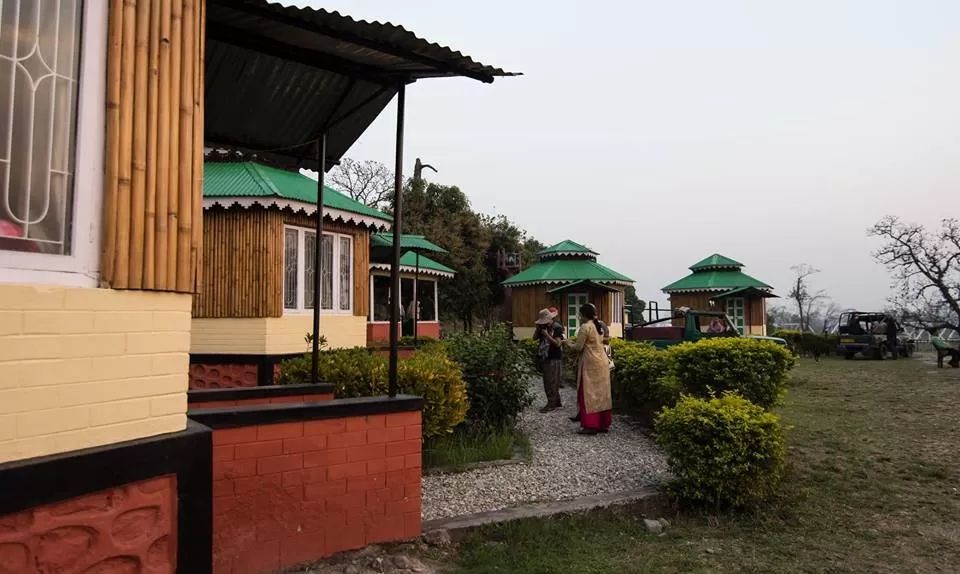 A folk dance programme was arranged there.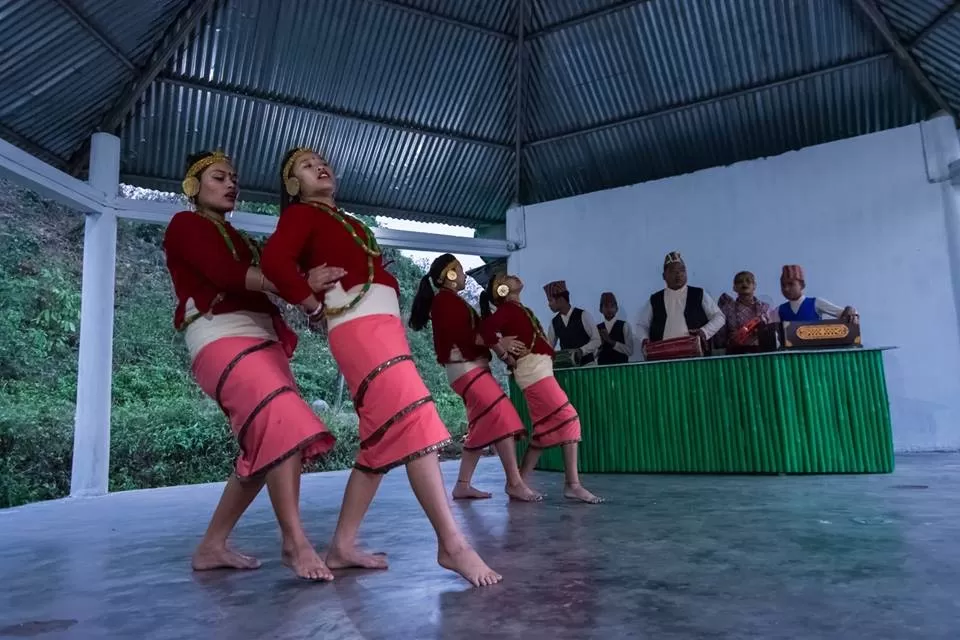 We all watched the beautiful performance. By the time we started our return journey, the darkness had descended. Cool breeze was blowing. The gypsy were speeding down the road. We reached the lodge by 7 pm.
Day 2 : Sight seeing in Dooars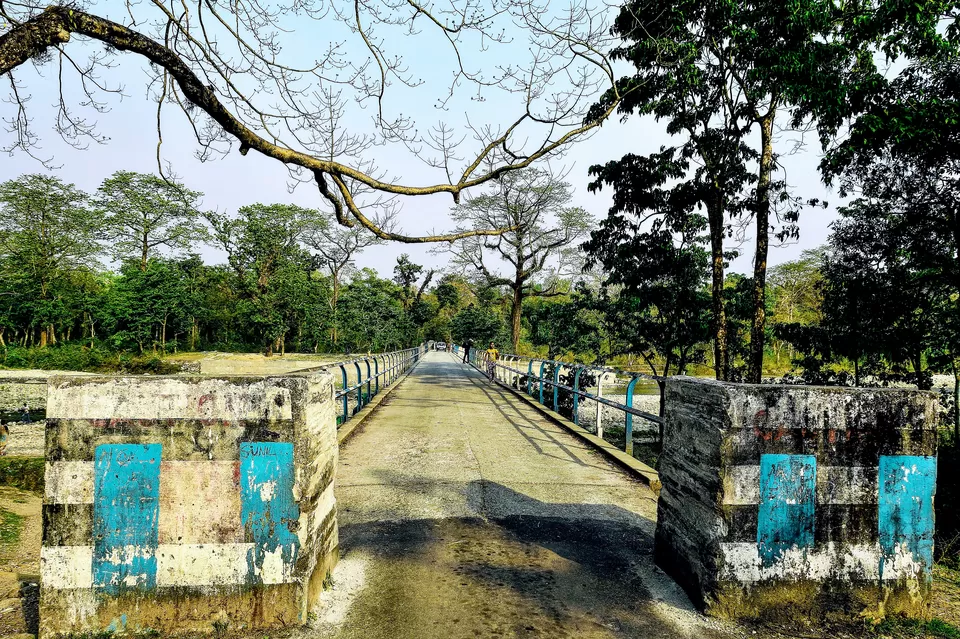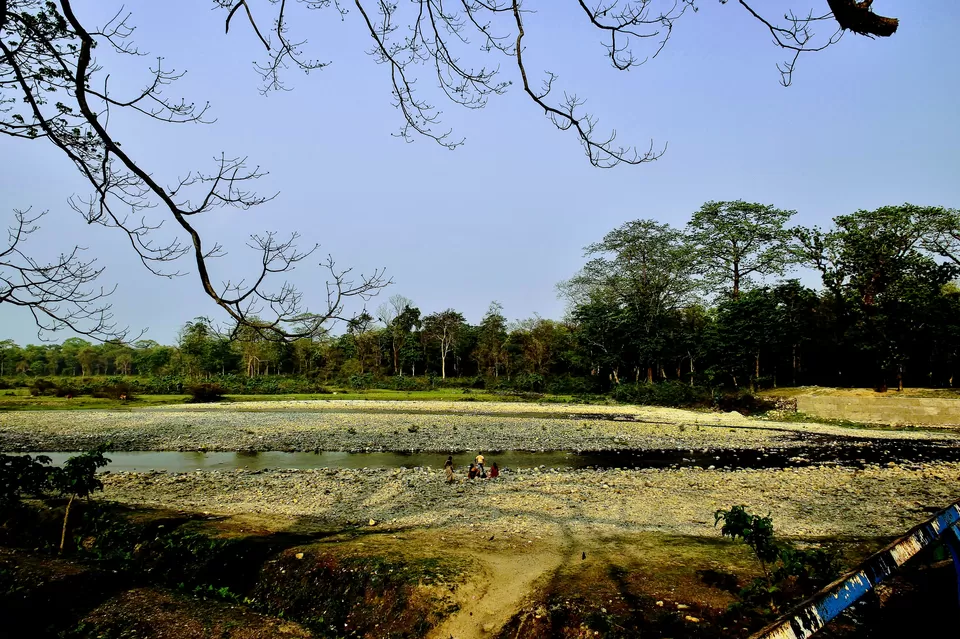 Waking up early in the morning, I decided to venture out across the Murti river along with other fellow travellers. Beautiful birds were flying and chirping around.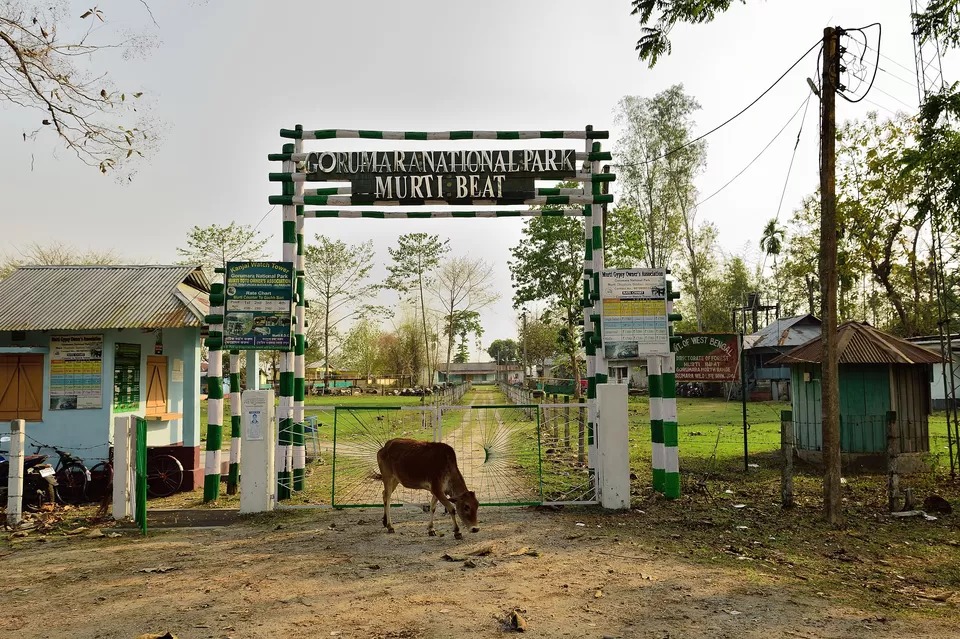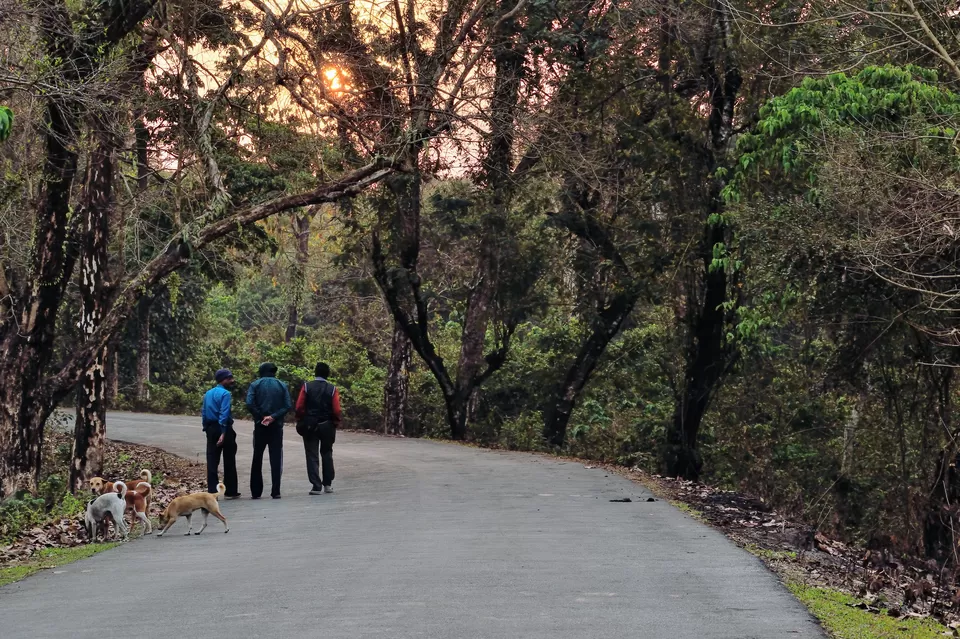 By the way, our group consisted of some amateur and professional photographers as well. They started birding with their tele zoom lens. We continued out walk along the road, but did not dare to go far away for the fear of encounter with wild elephants.
Having done with the breakfast, we set out for sightseeing. Our first destination was Rocky island through Chalsa, Samsing. The journey was beautiful along the narrow road flunked by tea gardens.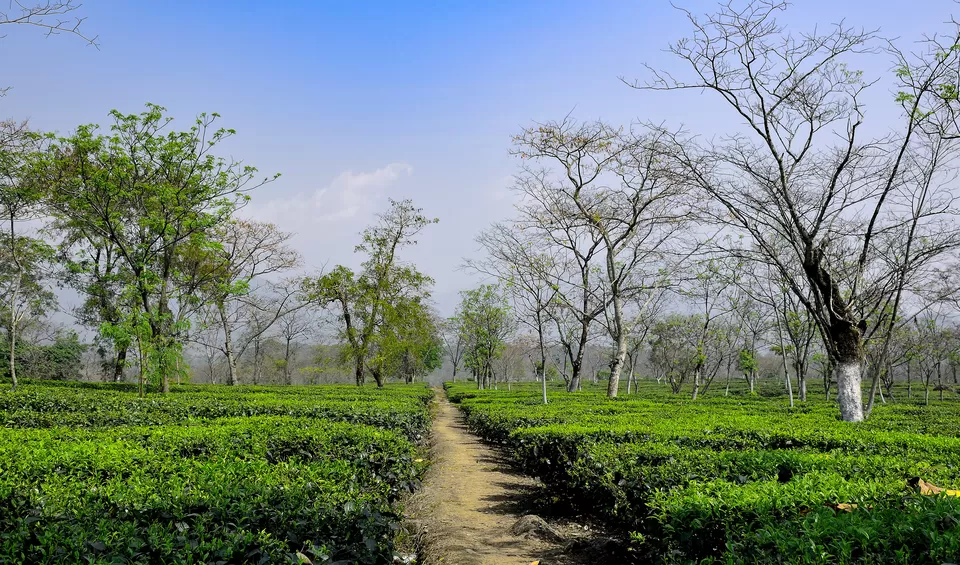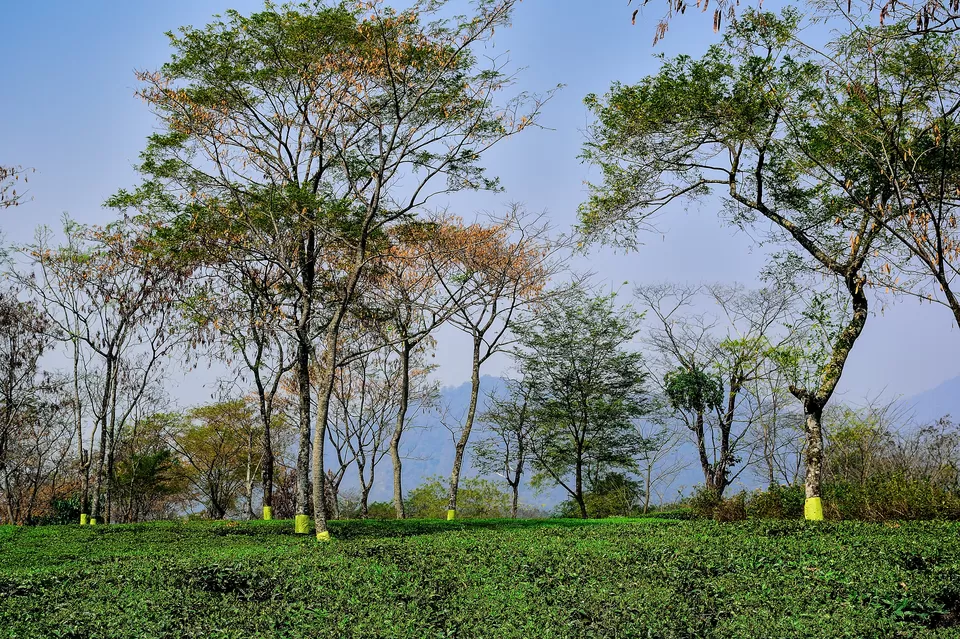 Samsing : 3000ft.
We took a pit stop near Samsing, get off the cab and made our way to the tea gardens. Clicked lots of photos and then continued our journey. There is a roadside view point, known as Samsing view point that offers a panoramic view of the valley below.
It is located 3 km from Samsing at an altitude of 2000 ft. We reached at the bridge over Murti river, the pictorial view of the Rocky island from the bridge was spectacular. Surrounded by the hills, the crystal clear Murti river was flowing noisily through the large stones. We got down to the river, spend some time on the large stones, took some photographs.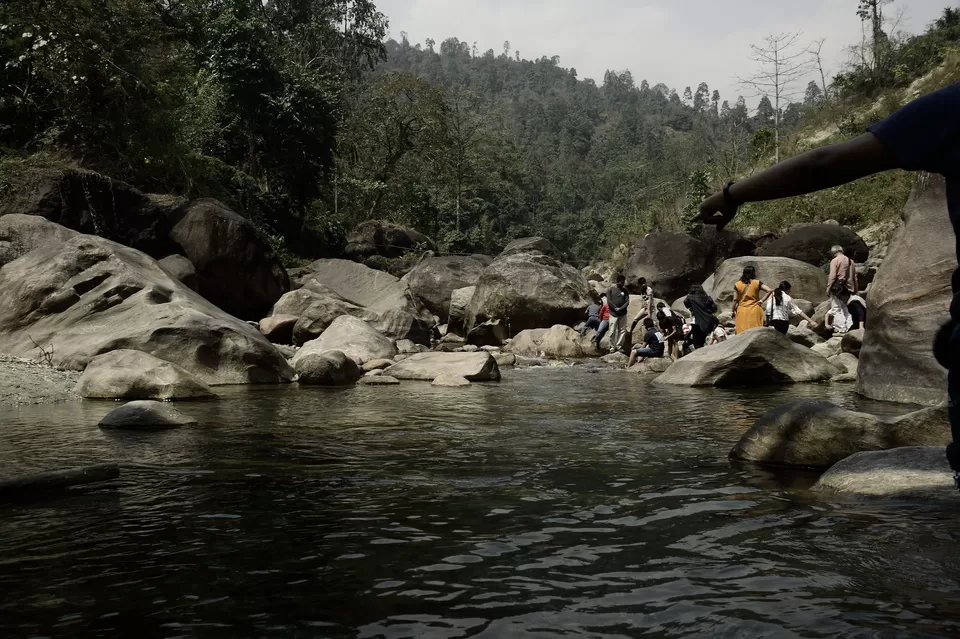 Sultanekhola :
Our next stop. It is a another small hamlet 4 km ahead of Samsing. Here from a point the car is not allowed. You have to walk up the rest of the path to visit the Hanging bridge. The walk is comfortable down the paved path through large trees.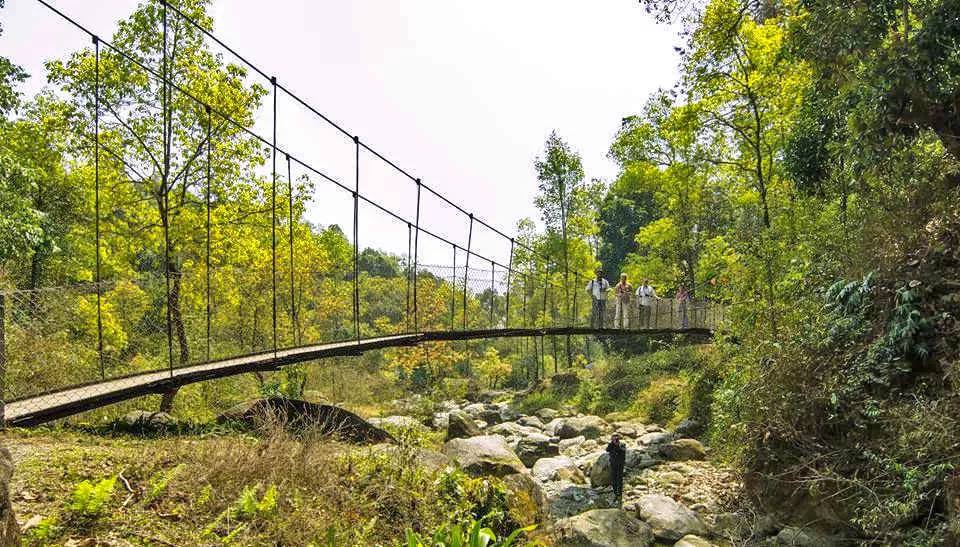 Then we headed towards Bindu. It was almost noon by then. We all were feeling hungry. We took a short break on a road side Dhaba that was selling overpriced Maggie, Cold drinks and Sandwiches. We had no other option left. We all gorge on the Maggie and sandwiches.
Bindu is the last hamlet of West Bengal, enclosed by the hills of Bhutan and India, perched at an altitude of 2000 ft. along the river Jaldhaka. It is one of the lesser known hill station that offers astounding vista of pictorial landscape. We reached Bindu Dam on the river Jaldhaka – the one of the famous attraction of Bindu.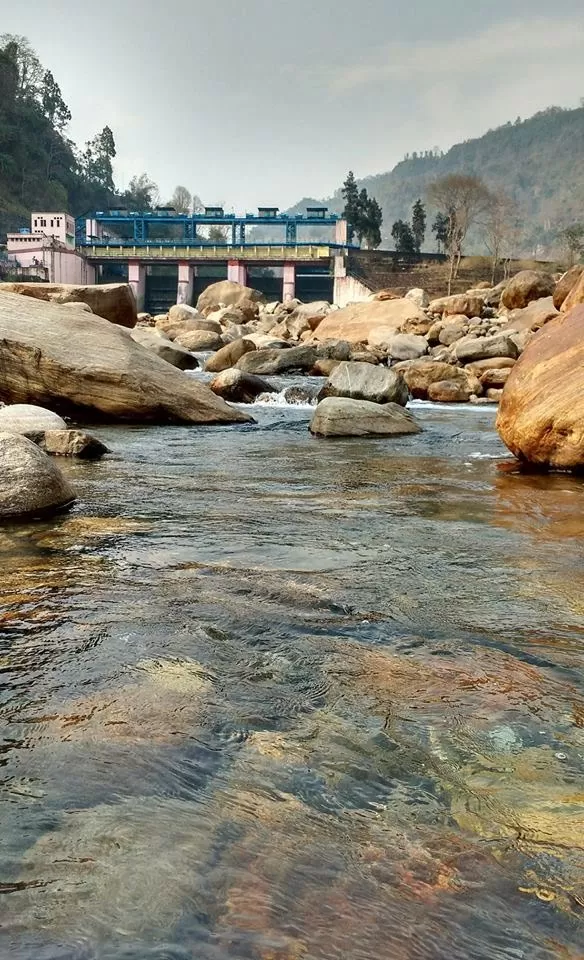 After spending some time we headed towards Muri River Camp.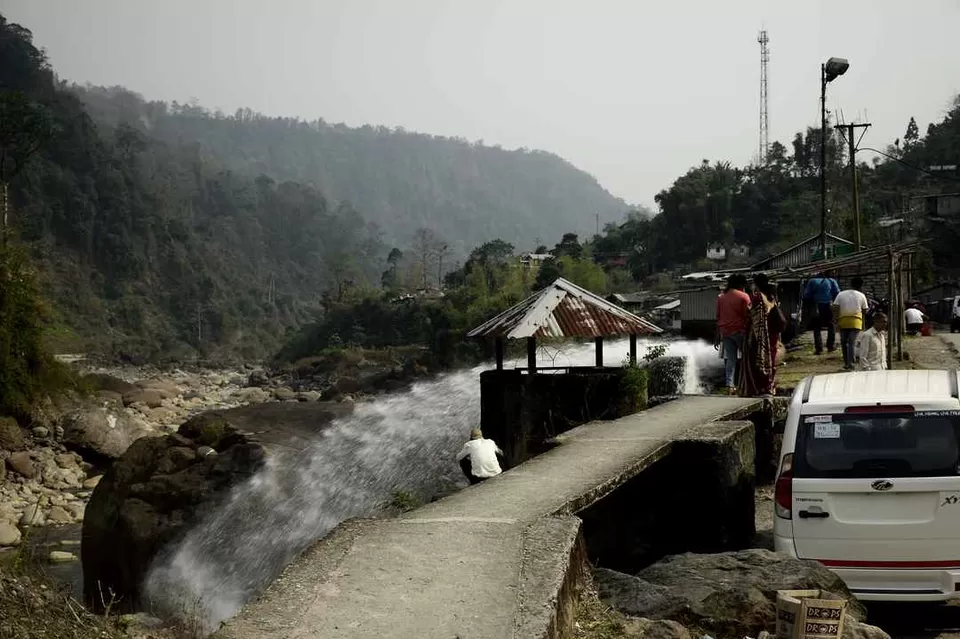 The day was hectic.We reached the camp by 5 p.m. and straight entered the dinning hall to satiate our appetite. We all were hungry and in no time we finished our lunch with lip-smacking rice, dal, mutton kasha, chatni and dessert.
The evening was free, took some night photographs of illuminated Murti River Camp.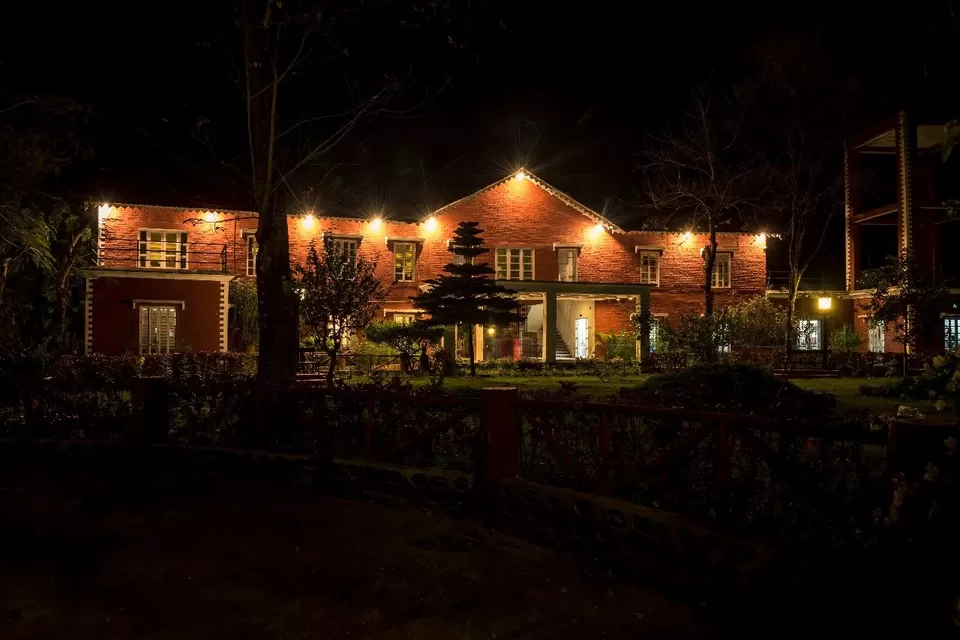 While chit-chatting in the evening, I came to know about a sad incident that had happened with one of the fellow travellers. He dropped his camera bag in the Dhaba where we had Maggie at noon. As soon as the matter came into notice, he along with one of the organisers went there but could not able to trace it. The shop keeper had totally denied about any such bag. Although it was a relief that the loss involved less amount of money. After dinner, we took a walk in the premises before retiring to bed.
Day 3 : Proceeded to Ramdhura via Lava
I went for a walk just like previous morning but towards the other side of the Murti river to have some clicks of tea gardens during sunrise. That road leads to the tea garden through small villages.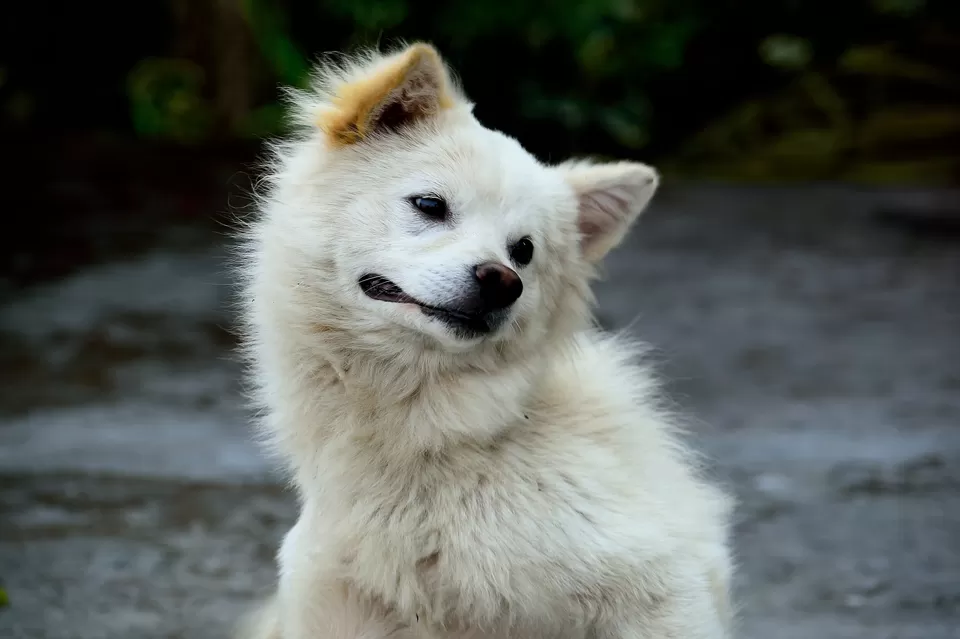 On the way, we got to see the picture of a perfect rural bengal. Farmers ploughing in the fields, cows mooing on the road and hens roaming around with brood of chicks.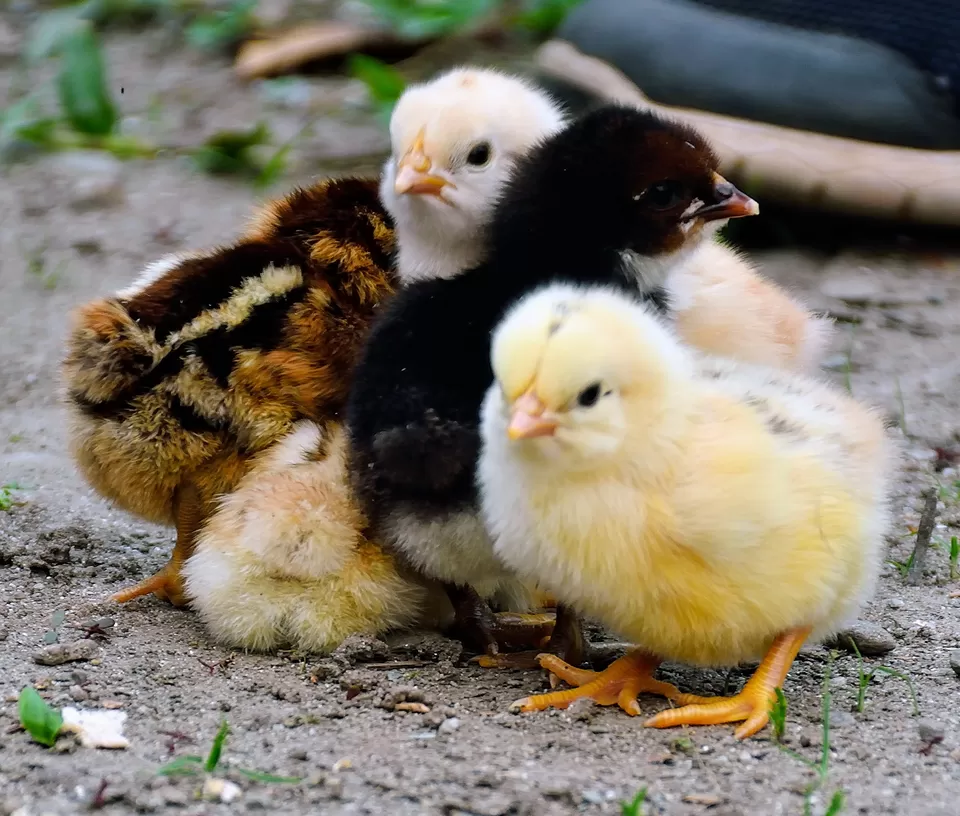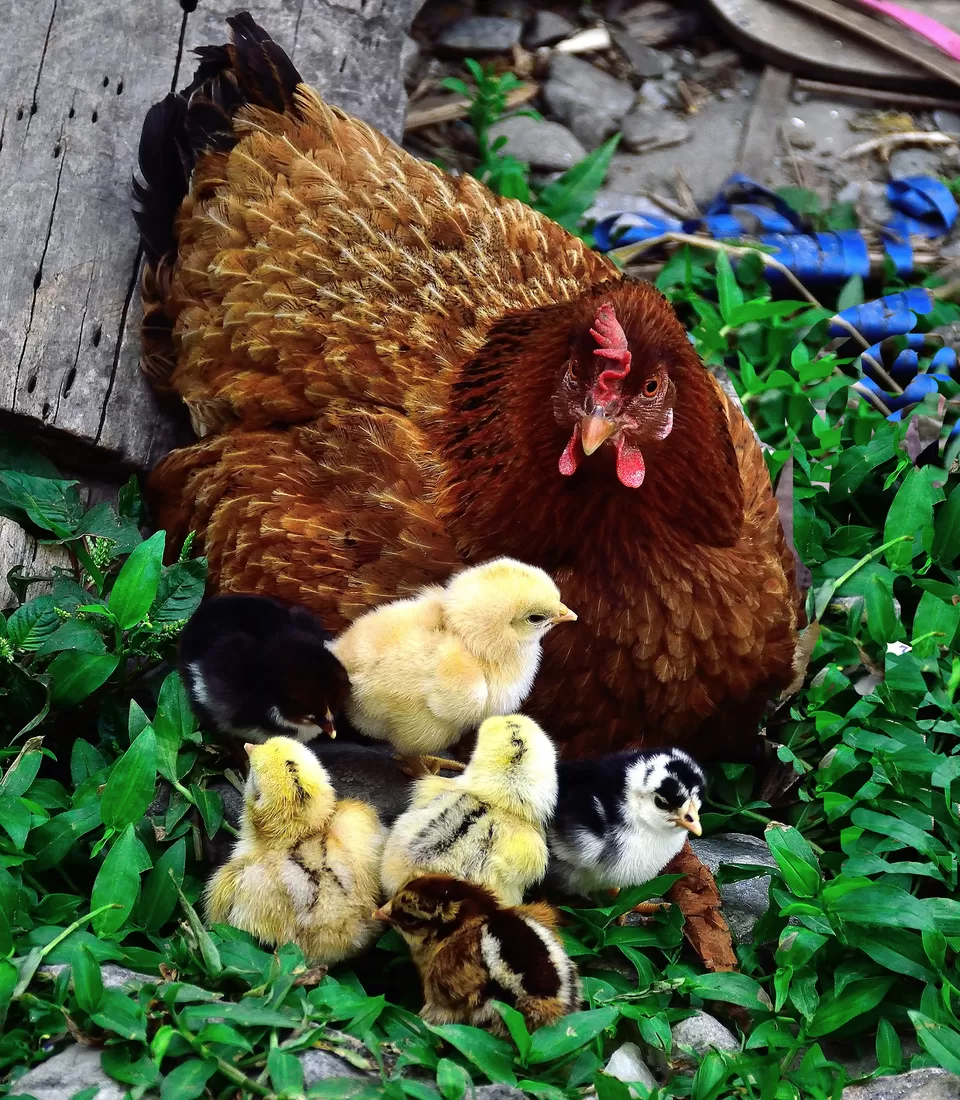 After almost an hour walking, some of us including me found it difficult to continue. Although rest of the group went ahead. Having had a cup of hot tea on a road side stall, we decided going back as sun had already raisen, so there was no point to go further. Dropping the idea of getting photograph of tea gardens with sunrise, we started our way back to the camp. Apart from sunrise,we had missed some beautiful Indian peafowls in tea garden.
After breakfast, we started for Ramdhura. The journey was scenic and beautiful with a view of tea plantations on either side of the road.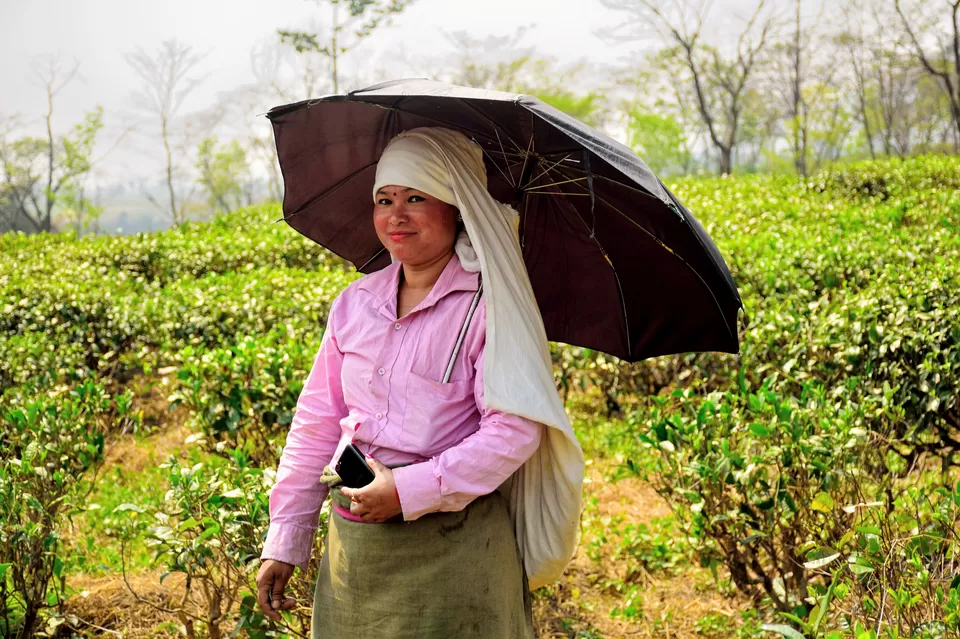 Widespread tea gardens are very soothing to the eyes.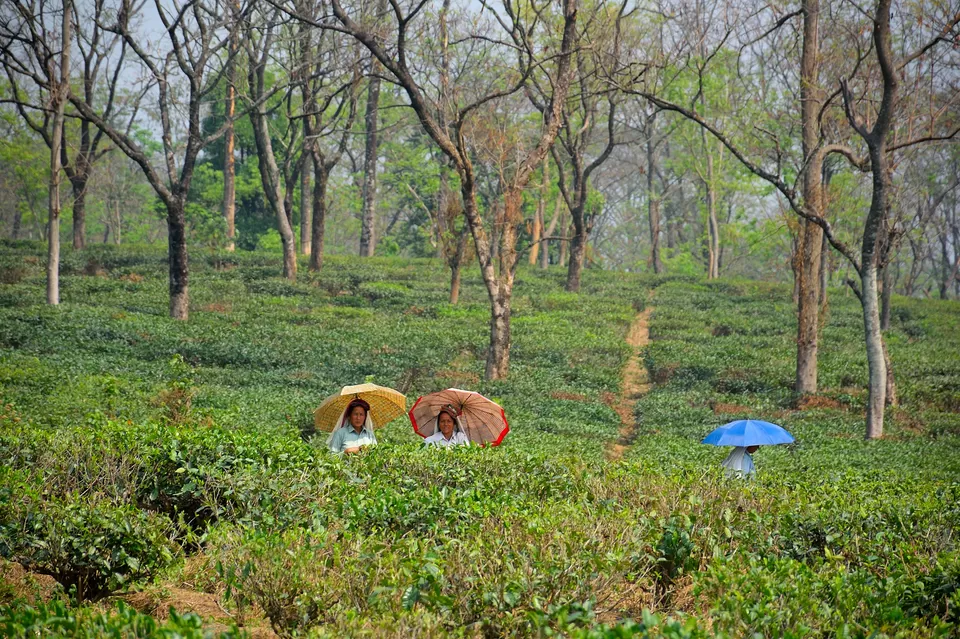 Numerous women tea pluckers, dressed in colourful clothes with their beautiful umbrellas overhead busy to put the leaves in their taukri amidst vast green landscape of the tea garden. It looked amazing. We get off the car and made our way to tea garden to capture the moments.
On the way we visited Lava Monastery. It is situated near Lava Bazar.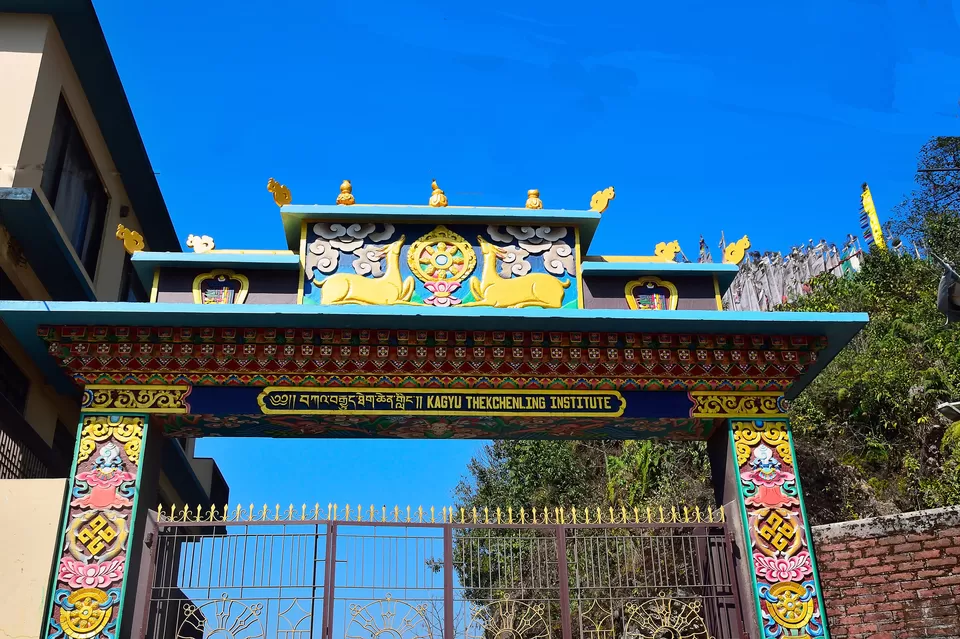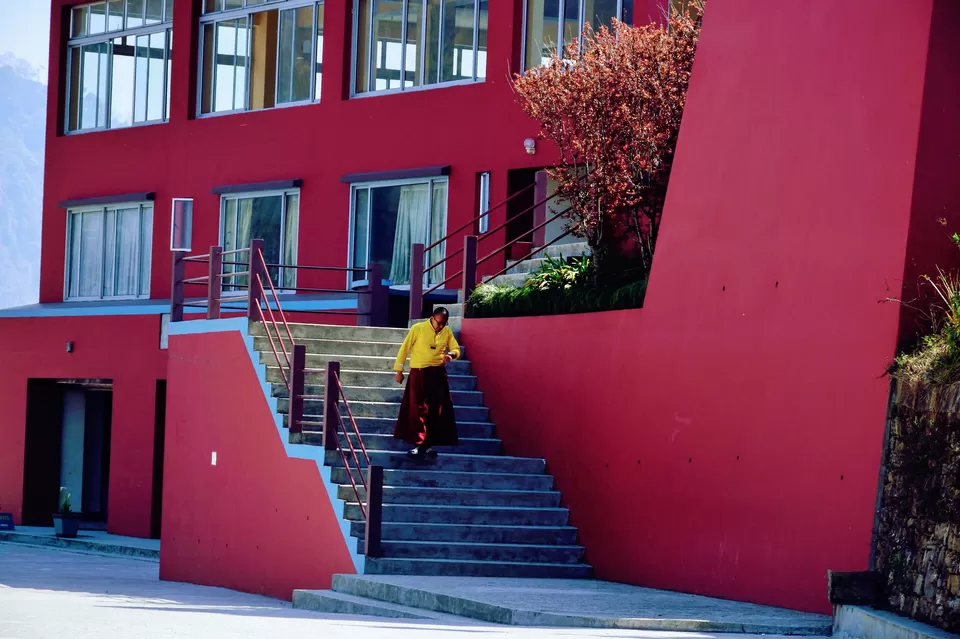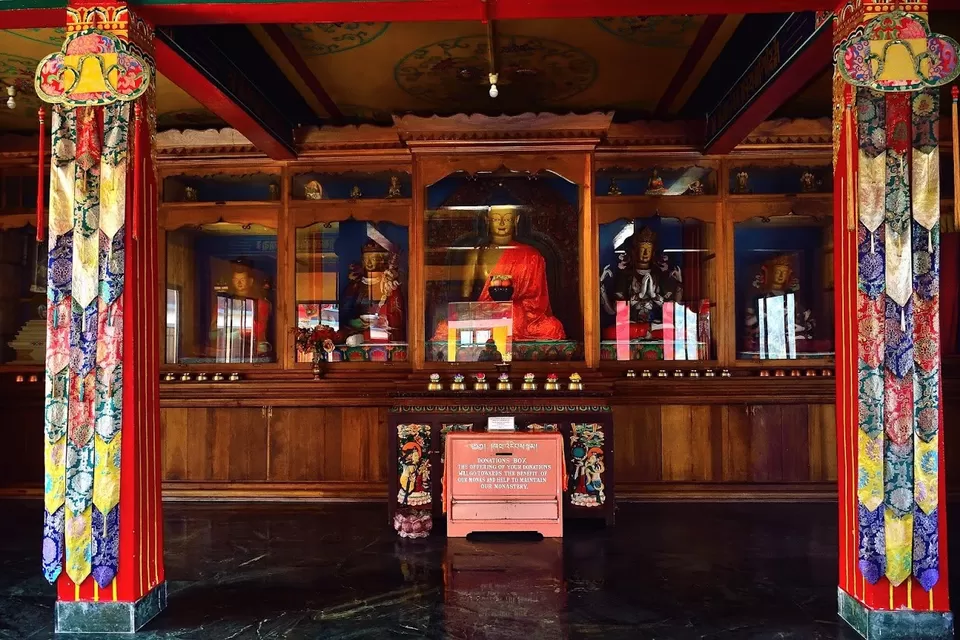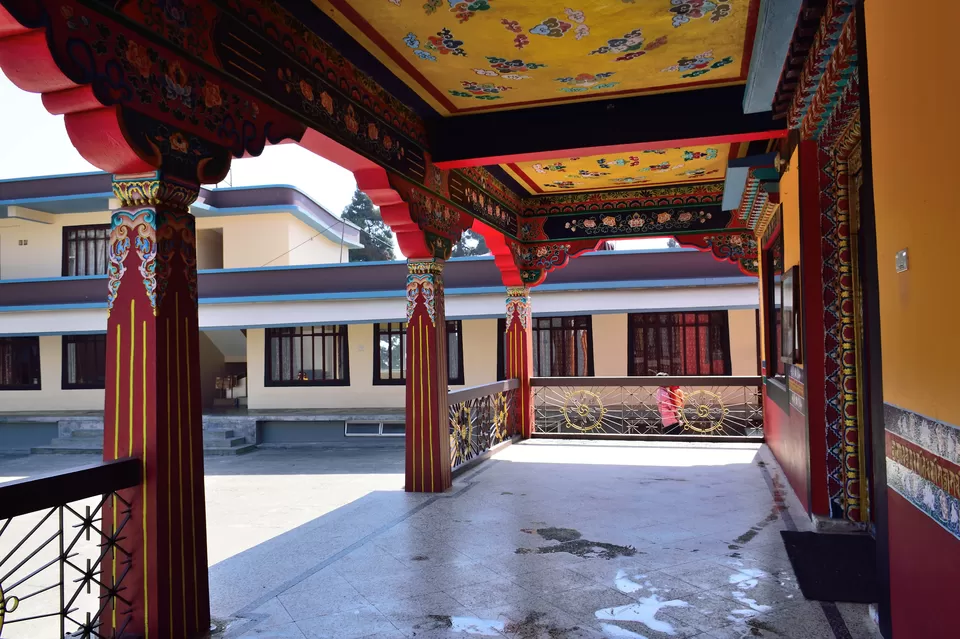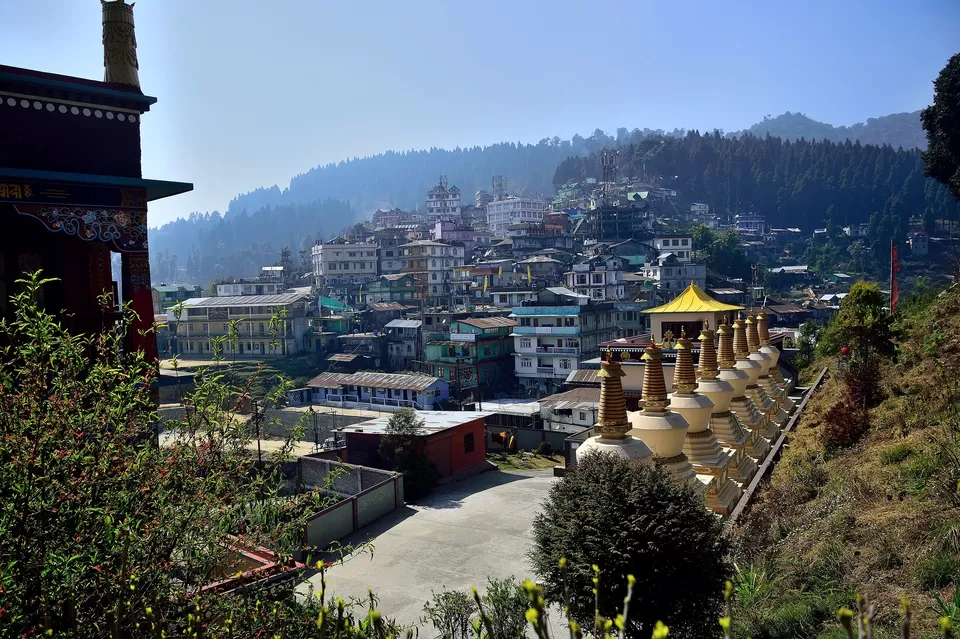 The calmness of the place and serenity of the mountains leave you spellbound. Spending some time at the monastery, we continued our journey.
Having stopped for two to three times for sightseeing and food, we reached Ramdhura by 4 pm. We stayed at Khaling Homestay.
Khaling homestay consists of four and two bedded rooms on the ground floor with a small courtyard. Basic amenities like attached western bathroom, electricity and home cooked food are available here. Although geyser is not available but they provide sufficient hot water for bathing. It offers a wonderful view of Majestic Kanchendzongha on a clear day.The day was cloudy and we couldn't able to get glimpse of it.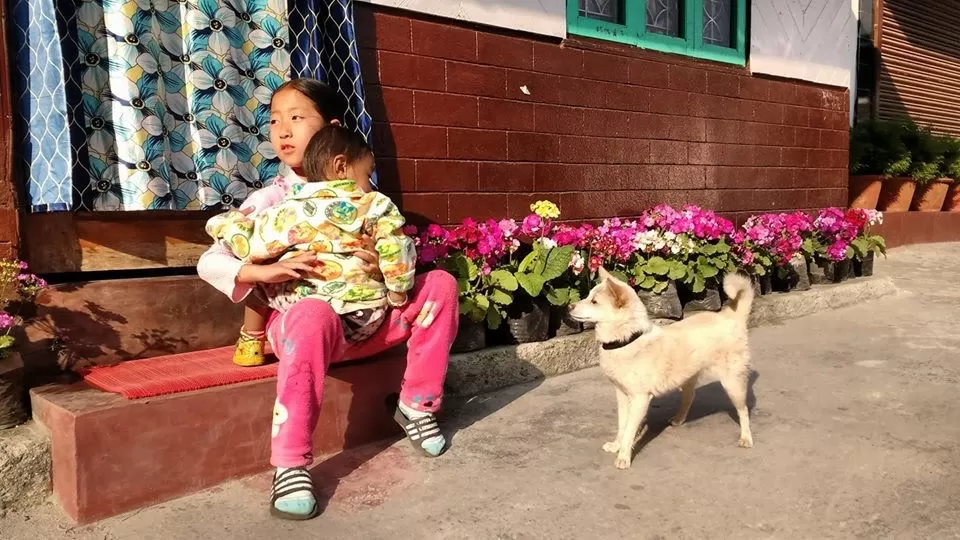 Ramdhura, a little hamlet of Kalimpong district at a height of 5000ft, welcomed us with a variety of orchids, lots of flowers and a bit of cold.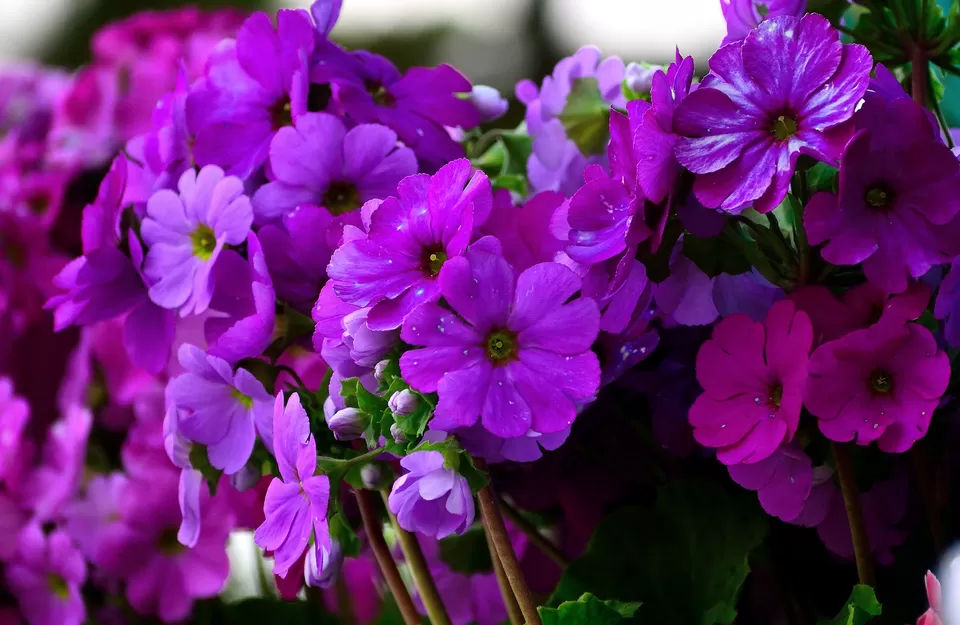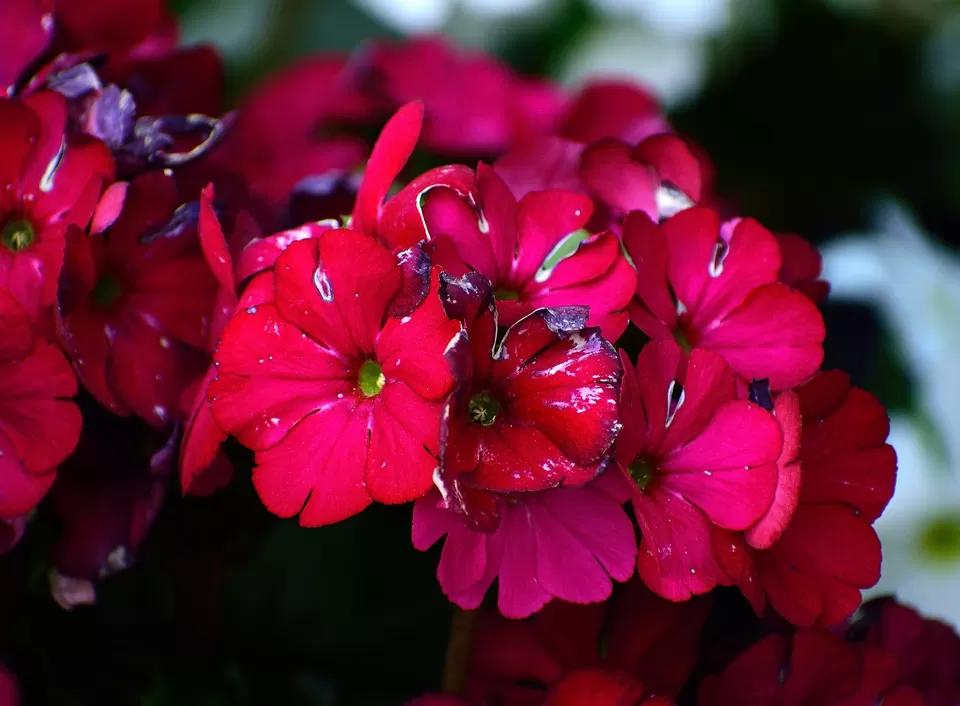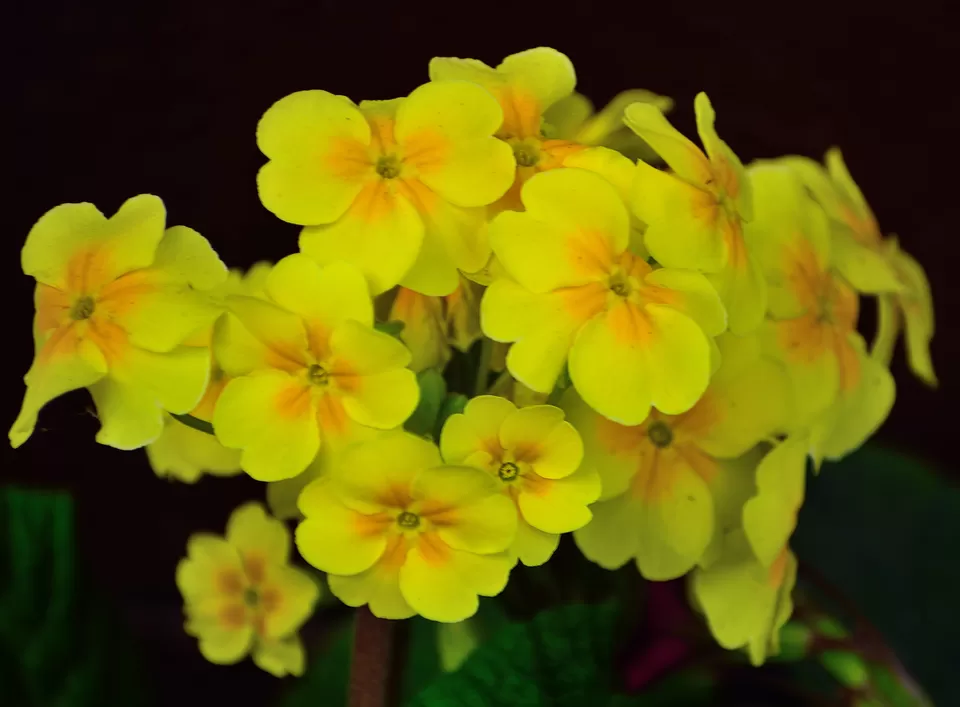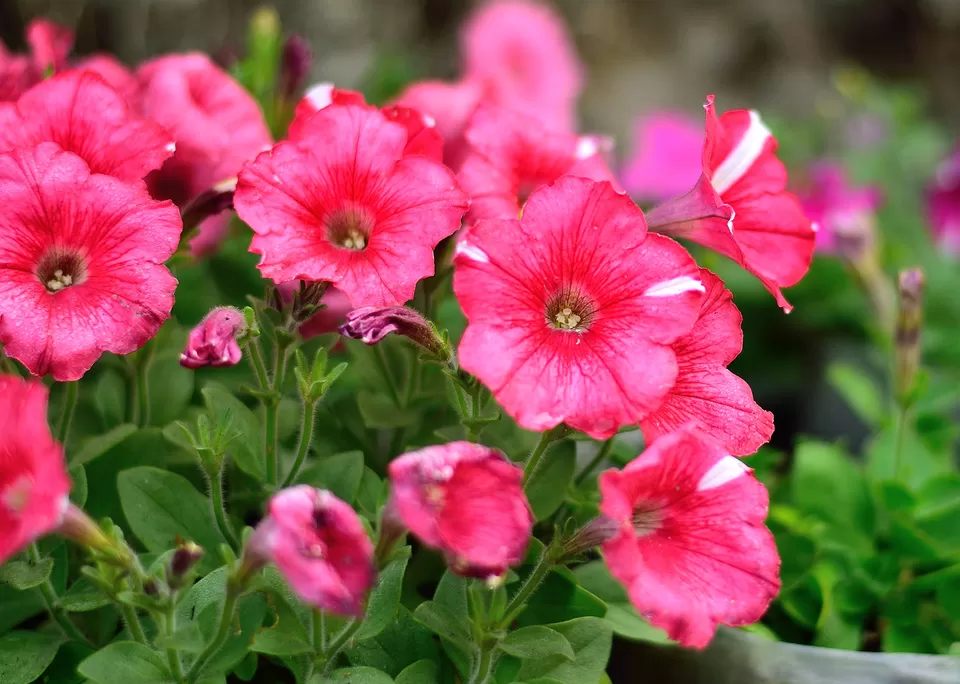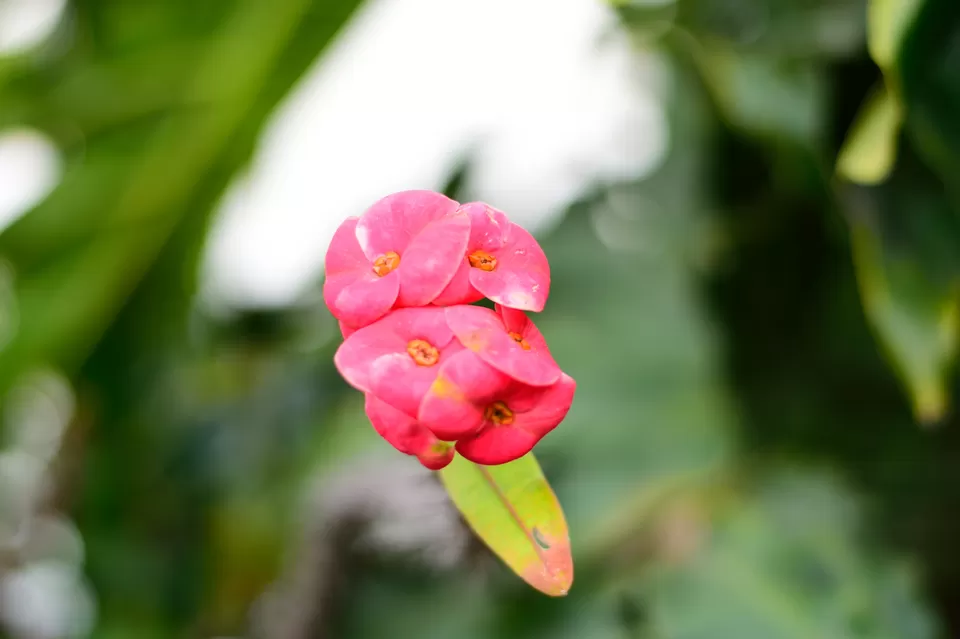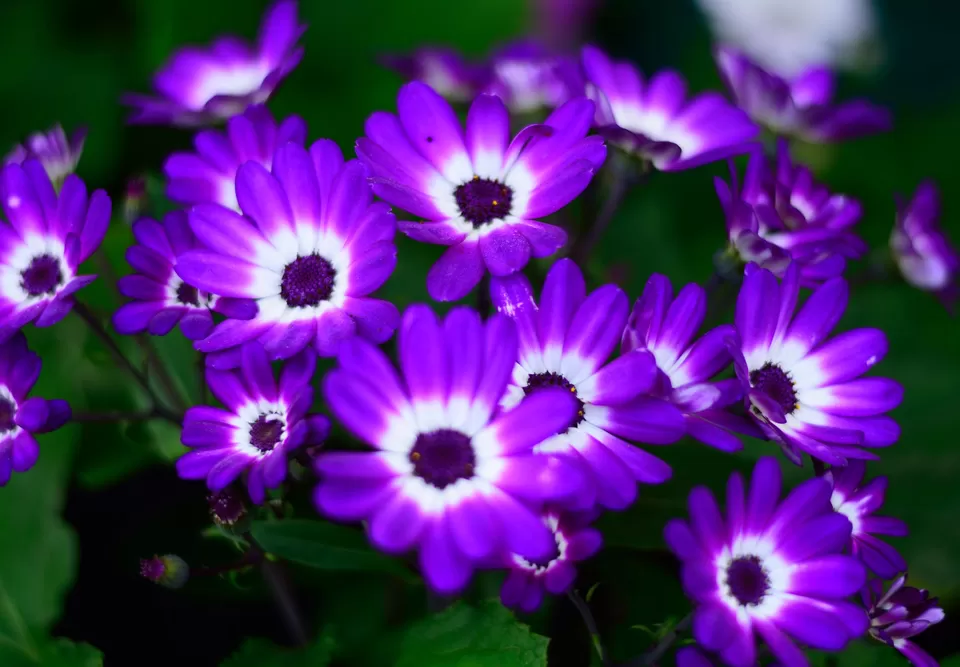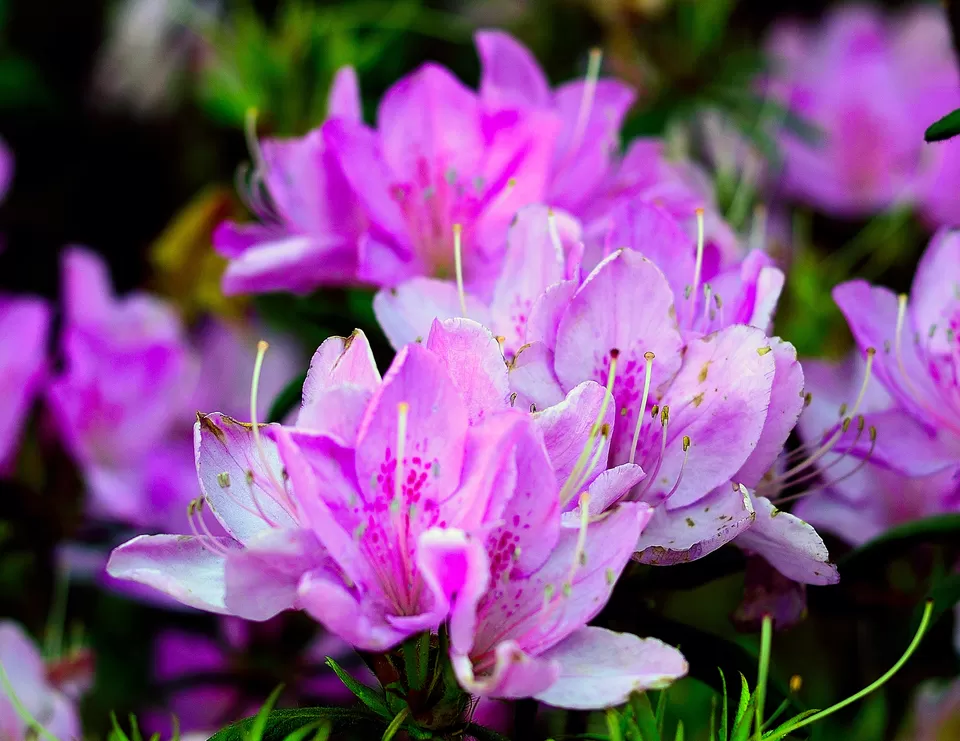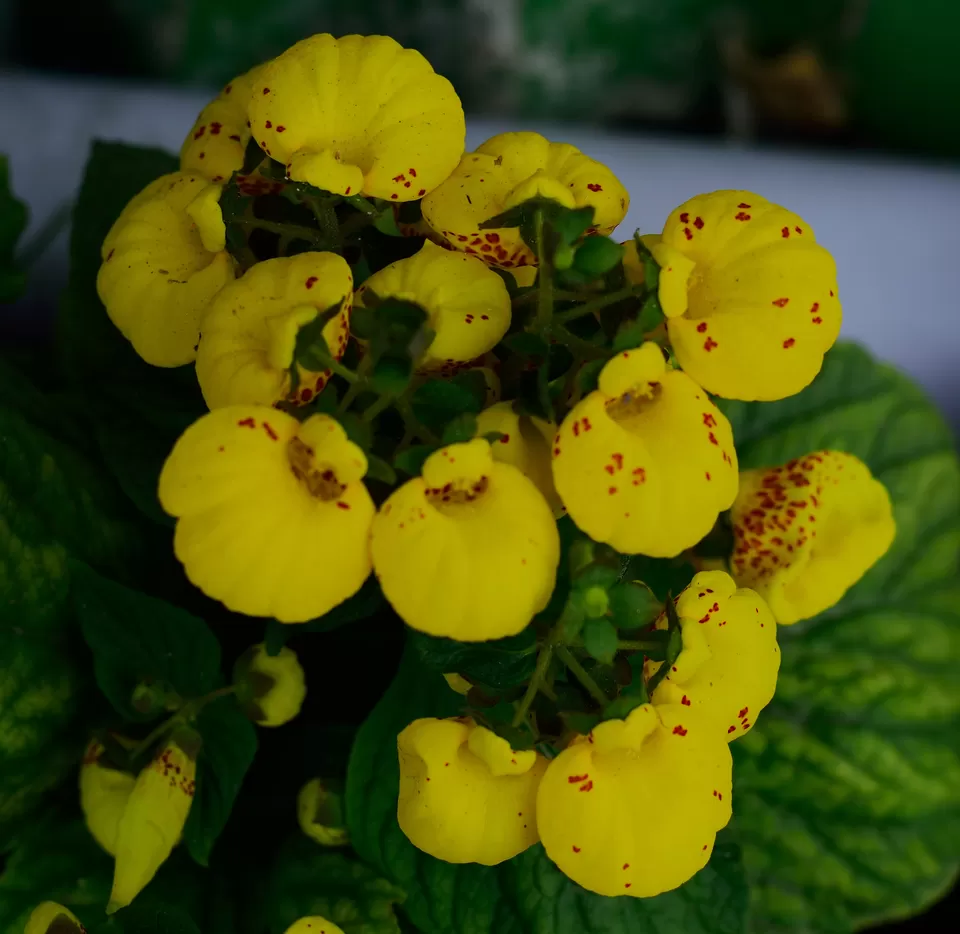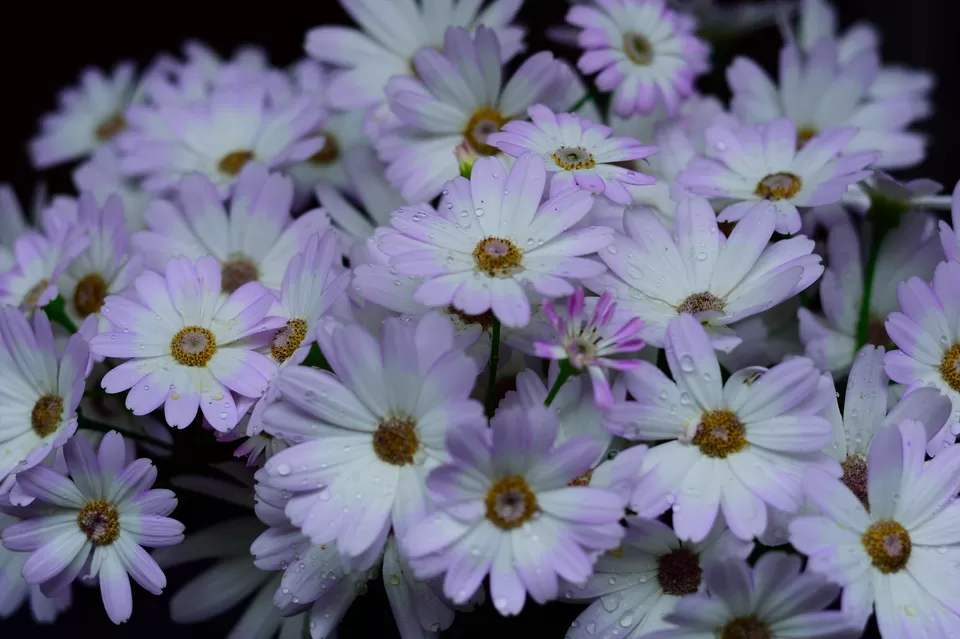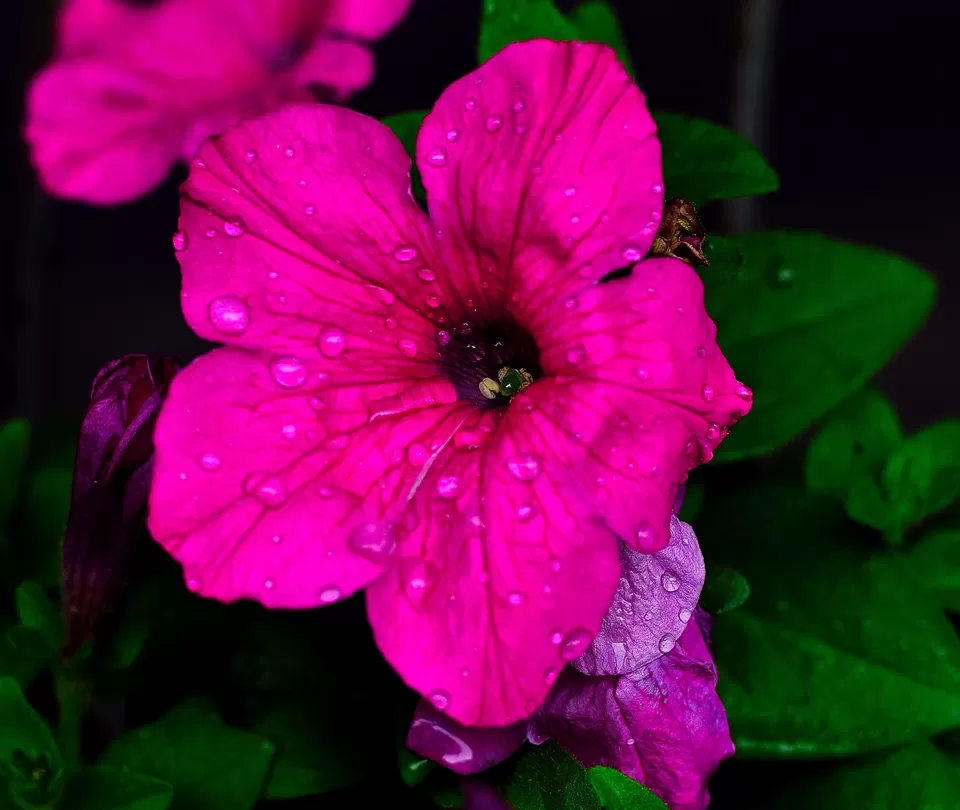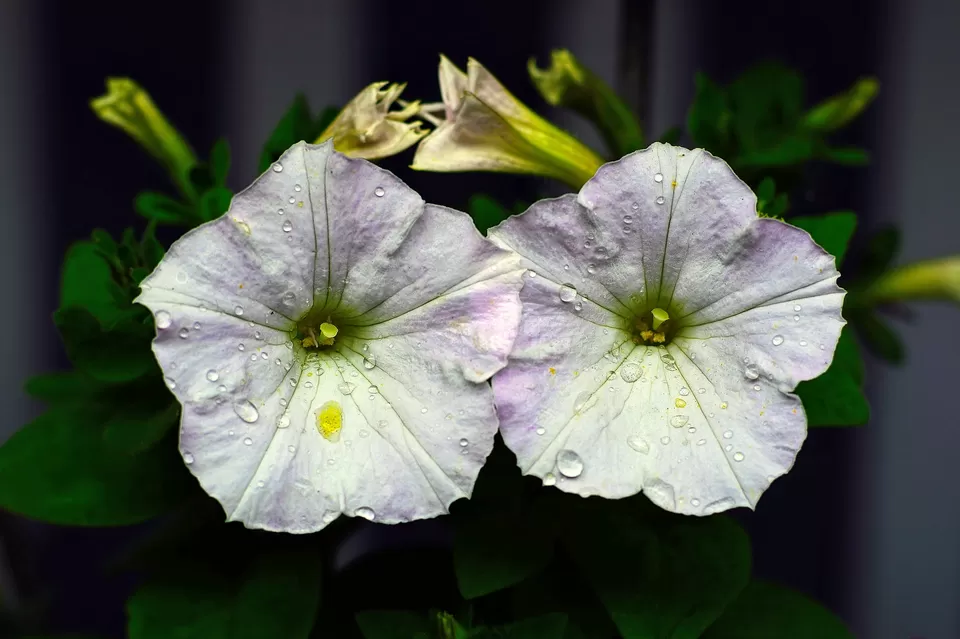 I dropped my luggage in the room and went to take a stroll of the surroundings. The narrow winding roads lined with tall pine trees, chirping of beautiful Himalayan birds and serenity of the place mesmerizes you.
The each and every home around was adorned with pretty flowers.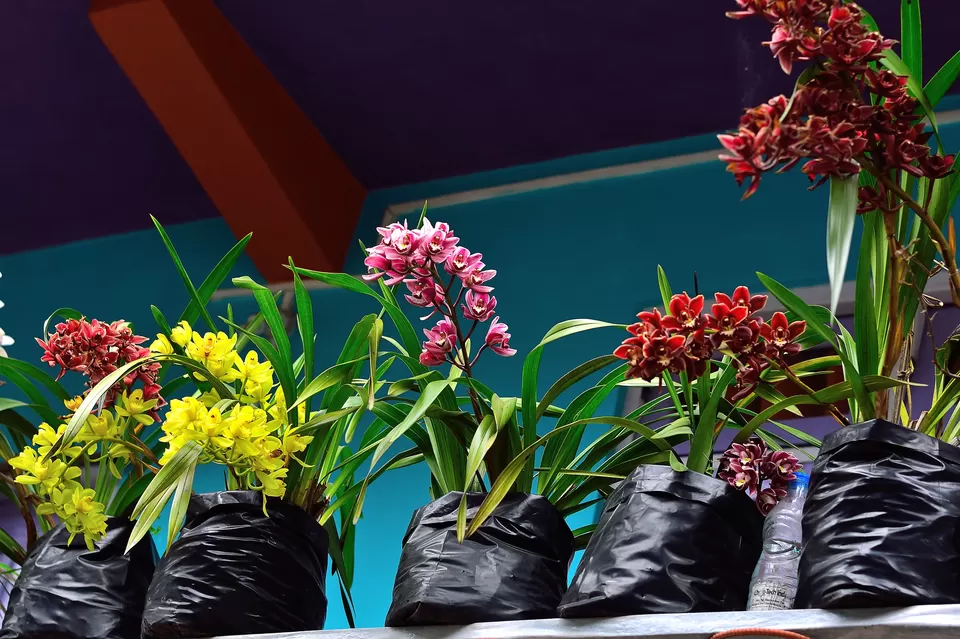 The road was almost empty with occasional bikes and four wheeler. In a while, the sun started setting down. After clicking some sunset photos I came back to our home stay. Evening was cool. As the night progressed, it was getting cold further.
Day 4 : Visit Sillery Gaon, Icche Gaon and Jalsa Bunglow
We all woke up early in the morning to get a view of Mt. Kanchenzongha but we got no luck. Different kind of beautiful Himalayan birds were gliding through the trees. Many of us go for birding. I took my camera and went to capture variety of orchids and beautiful flowers.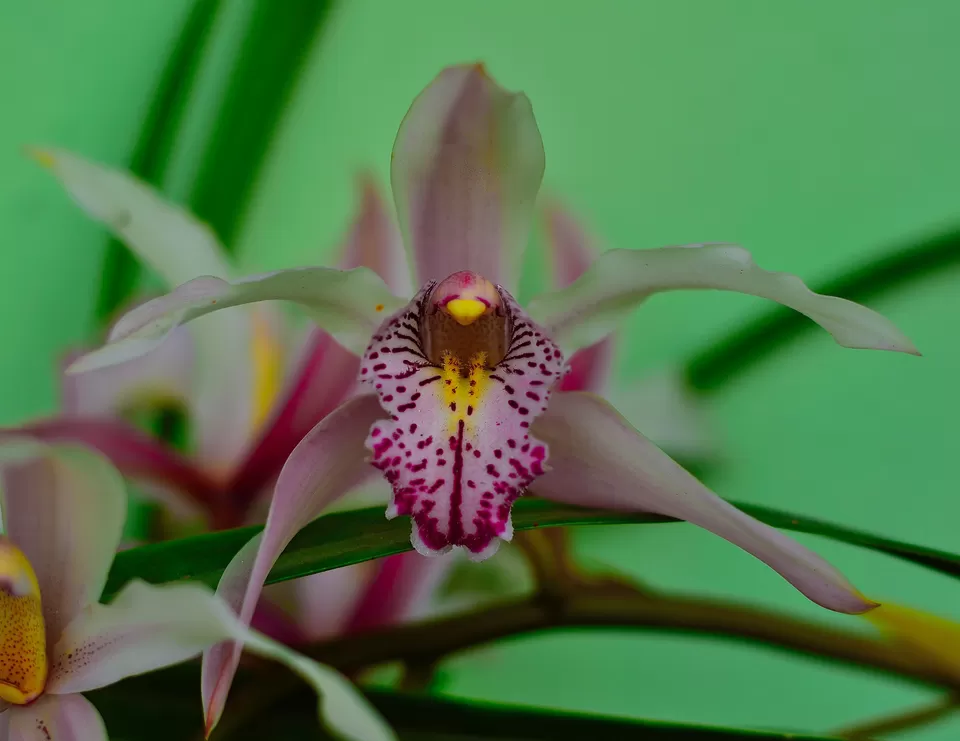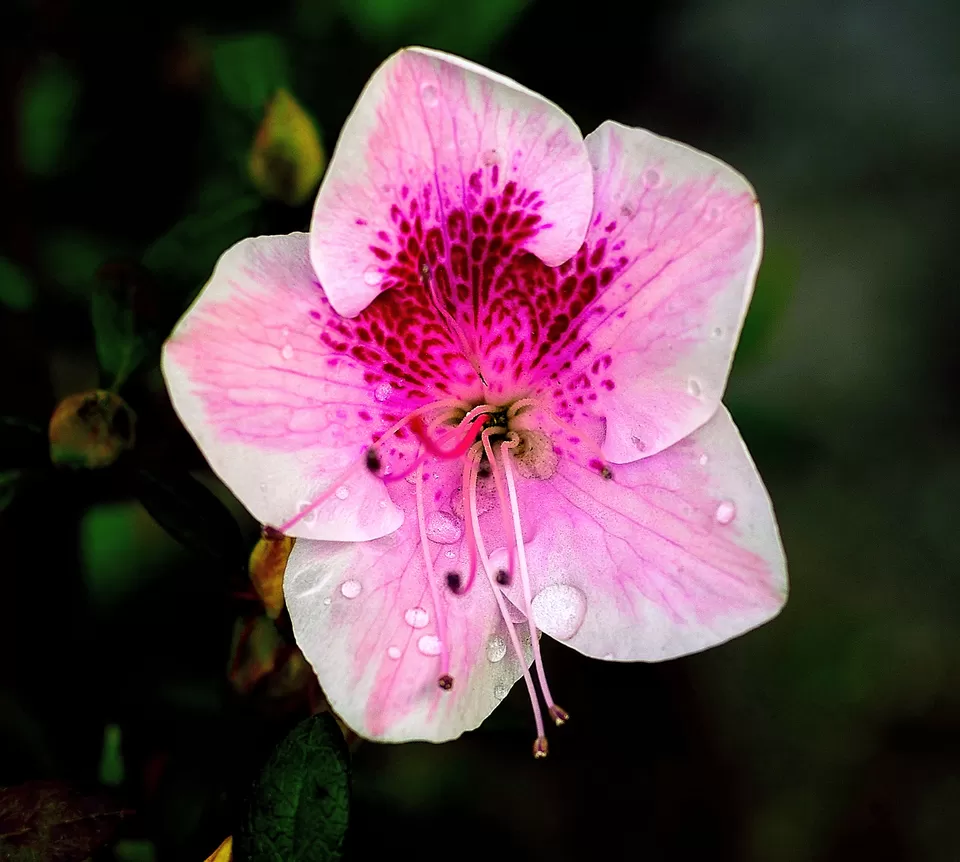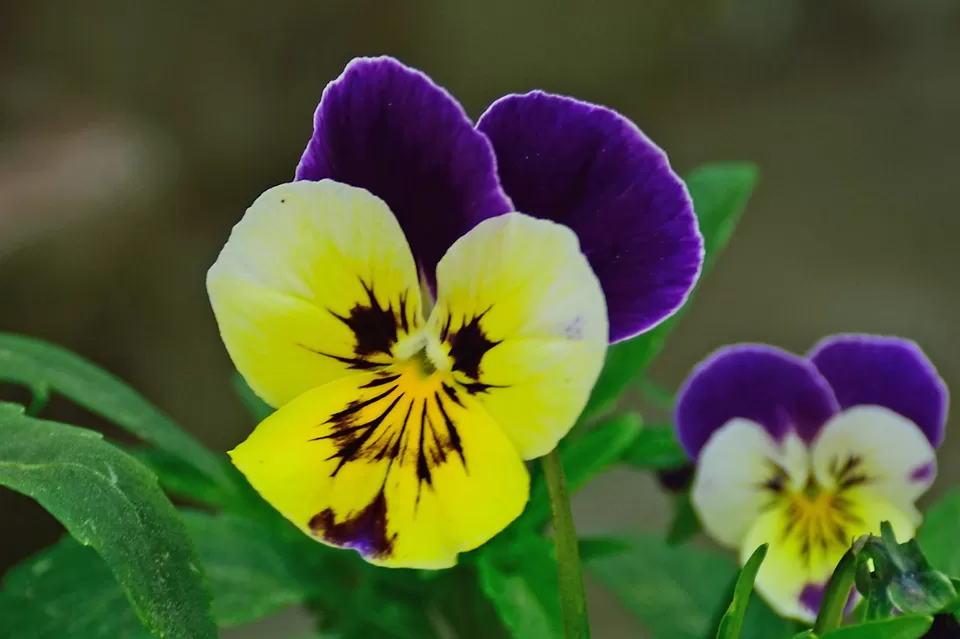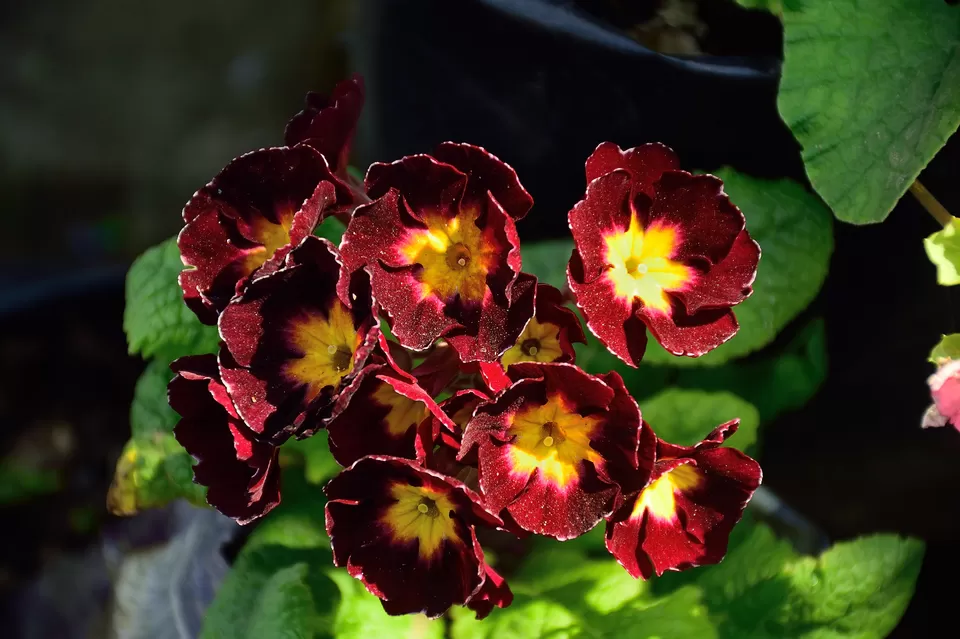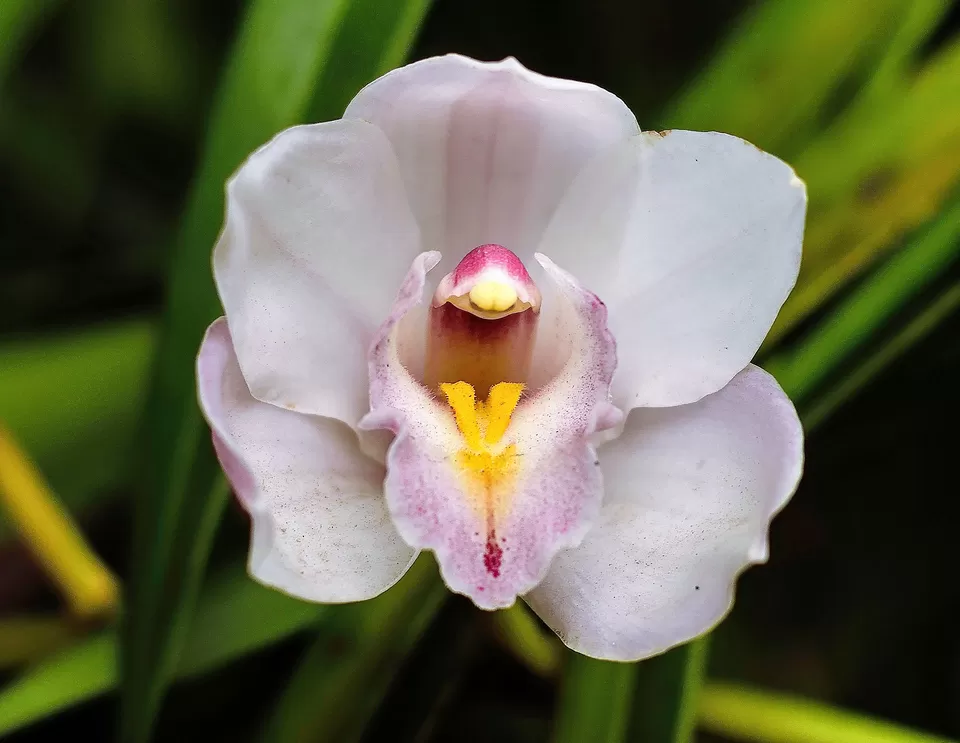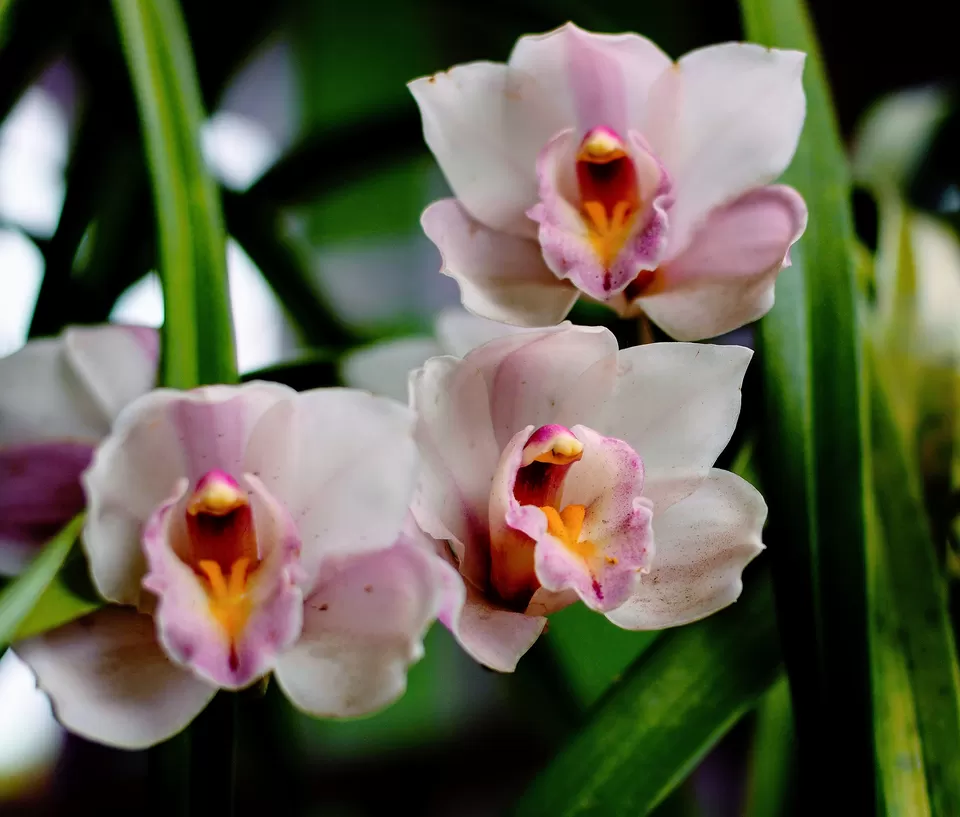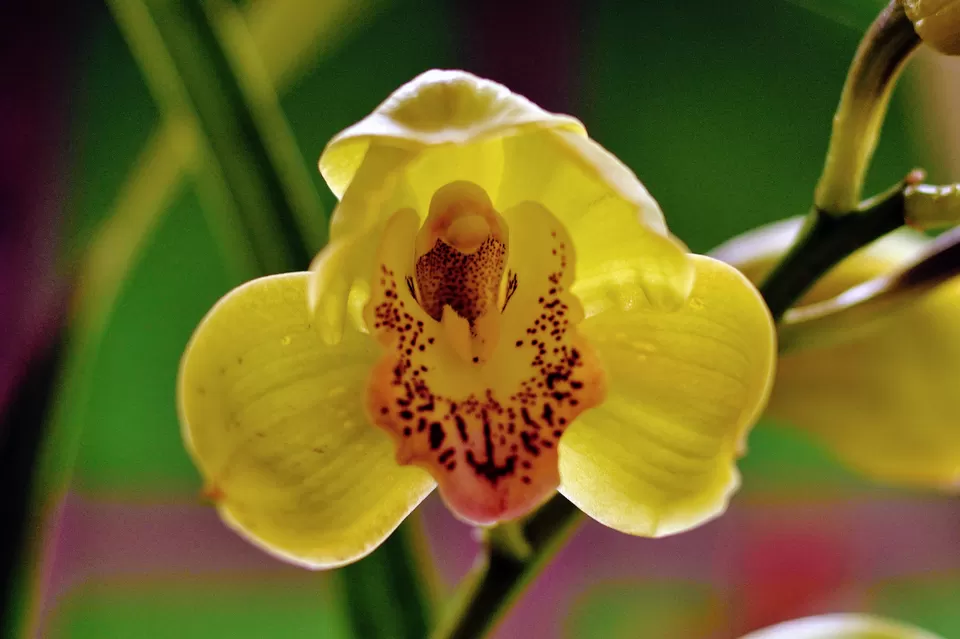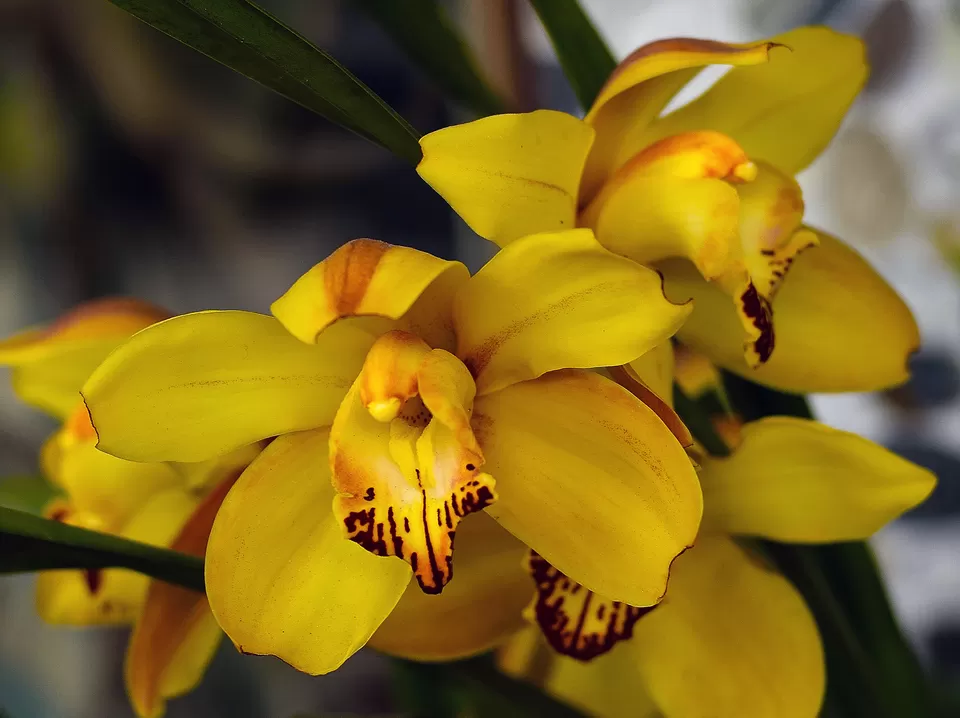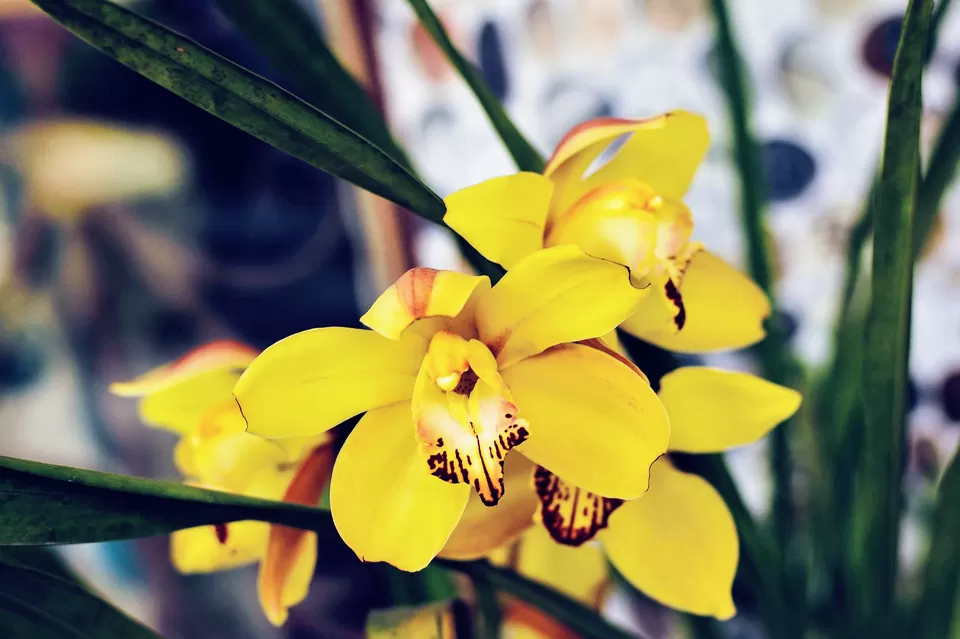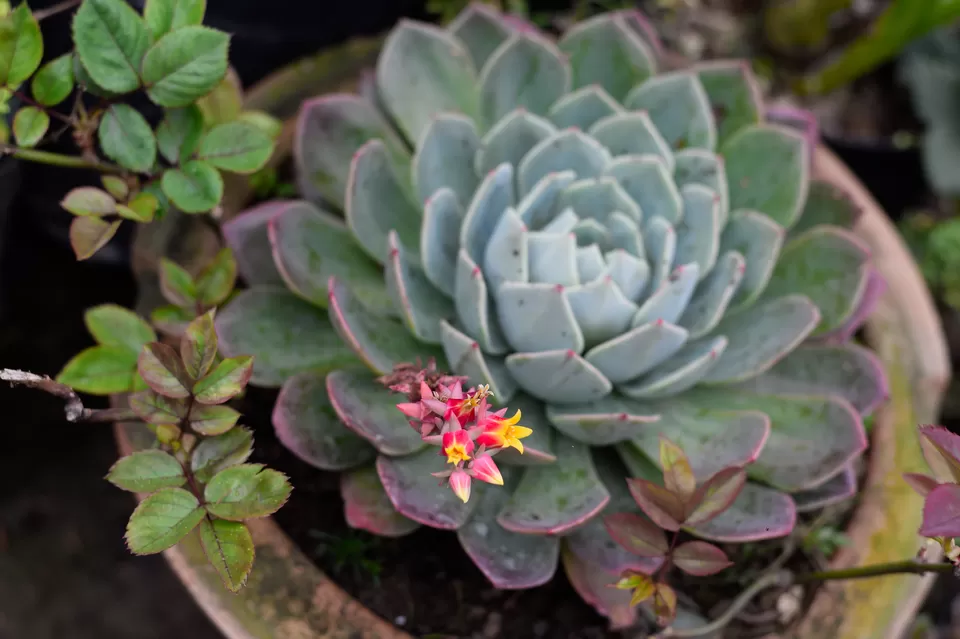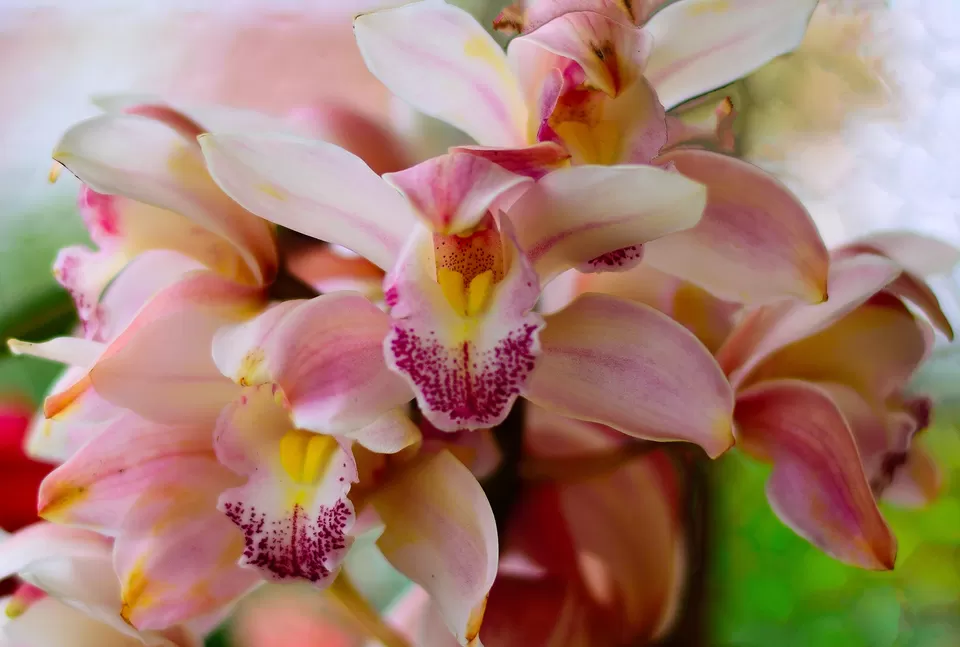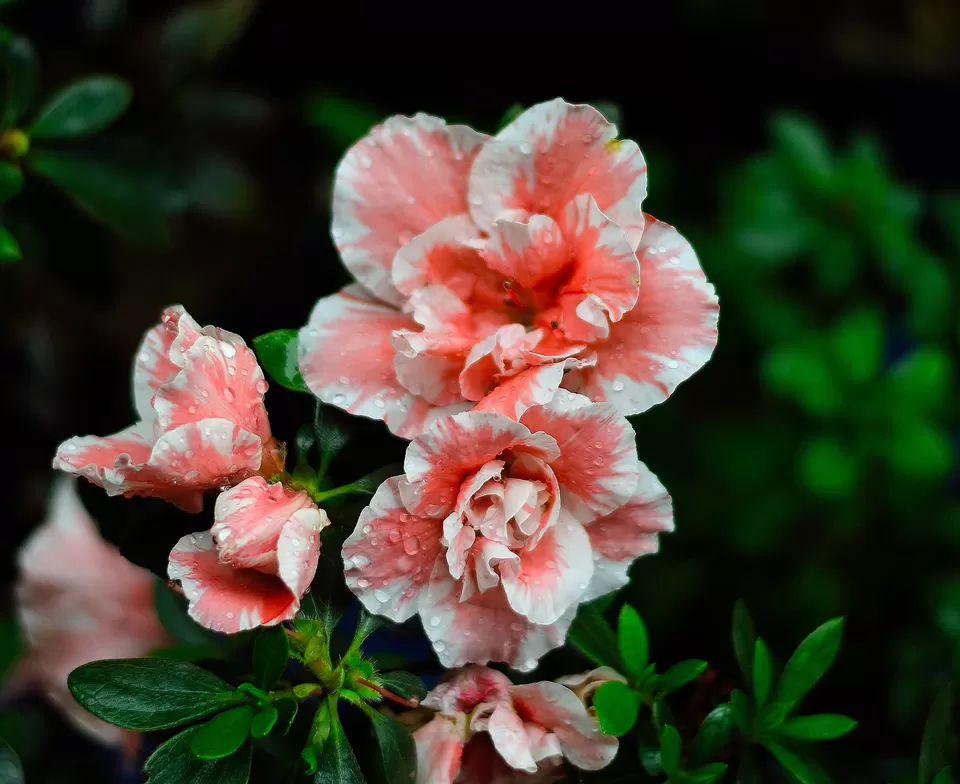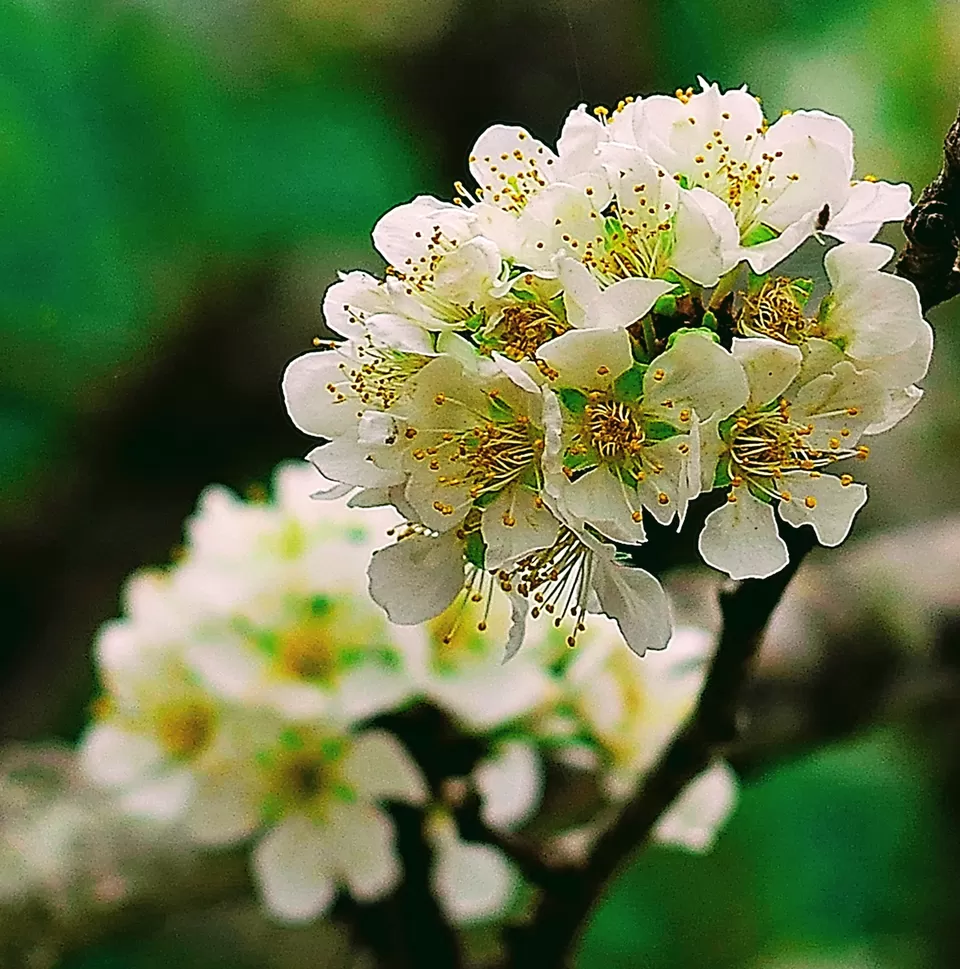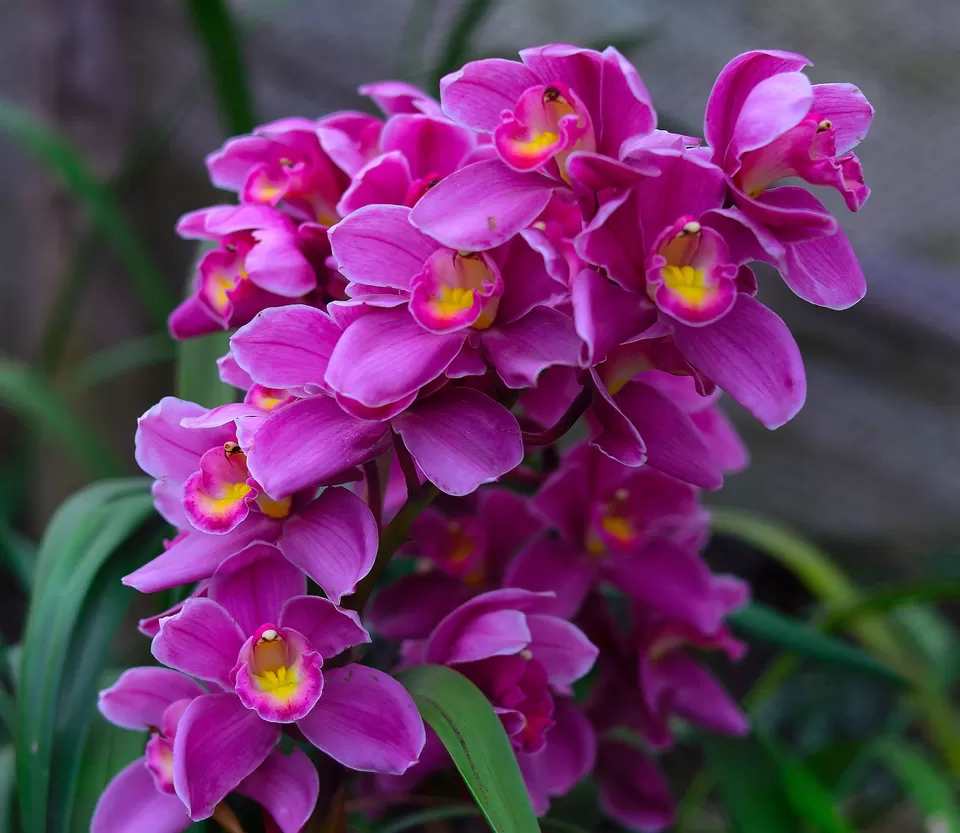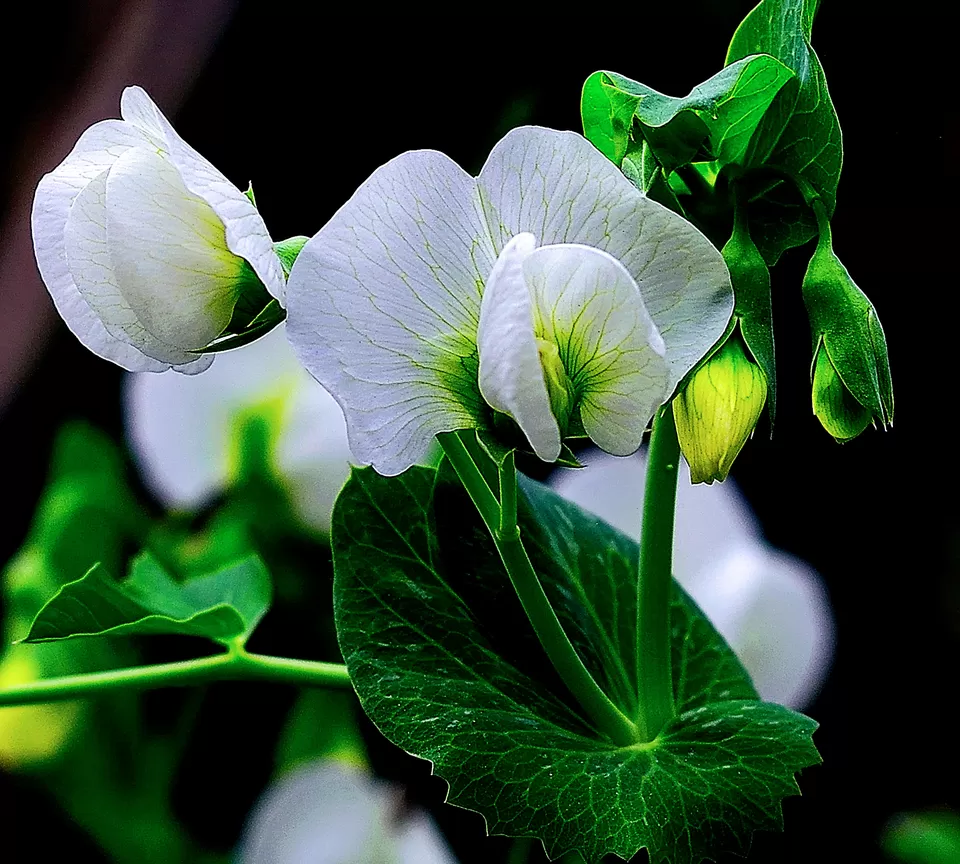 After breakfast we went for sightseeing to Sillery Gaon and Ramitey view point.
This tiny picturesque quaint hamlet situated at an altitude of 6000 ft. in the Kalimpong district.
Initial pitched road followed by a rocky bumpy steep road take you to the Sillery gaon. The last part of the journey was really tiresome. The cottage type houses with tinned roof on the back drop of pine forests is so mesmerizing.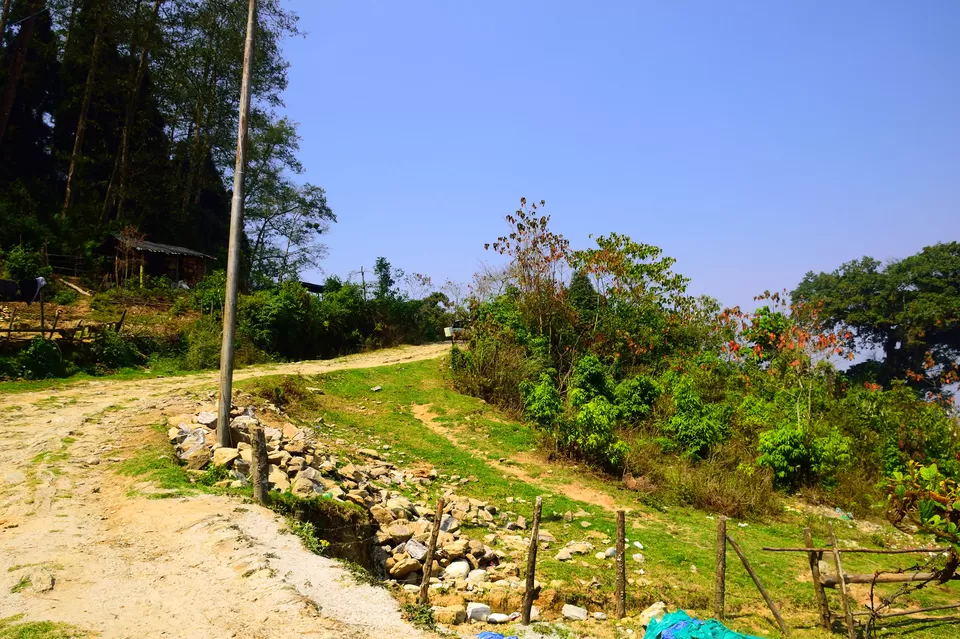 Rametey View Point :
From Sillery gaon a short trek route take you to the Rametey view point. This 2 km trail through dense forests was wonderful.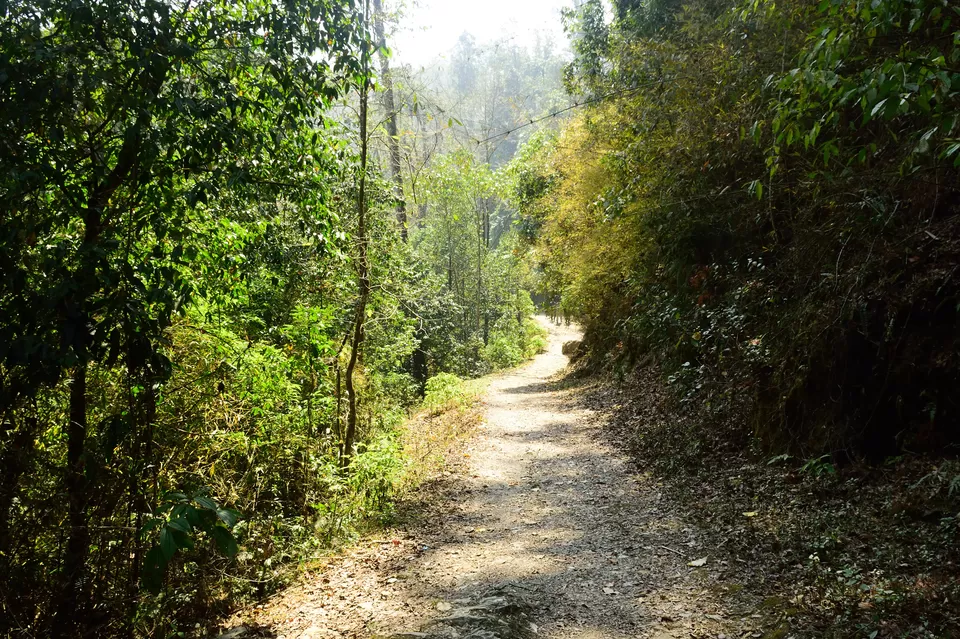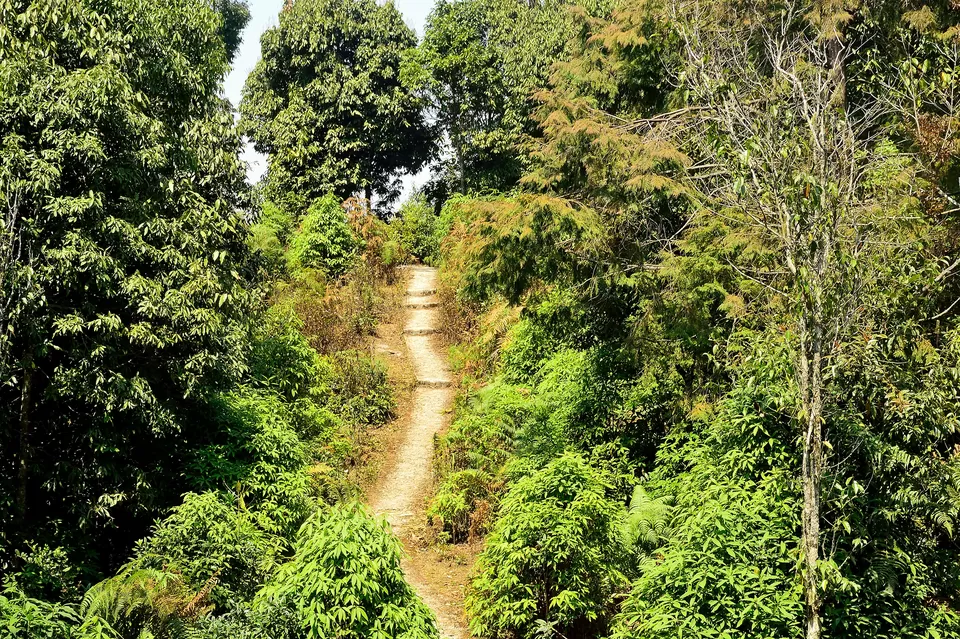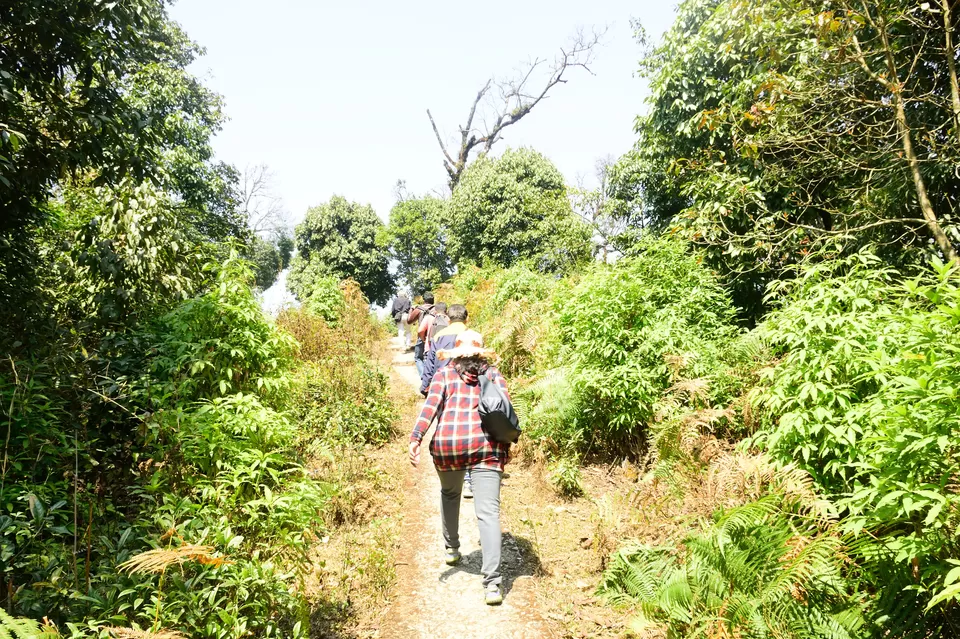 Rametey view point offers a great view of Majestic Kanchendzongha with other Himalayan peaks on a clear day. You can see the 14 bends of Teesta with its confluence with Reshi river as well. Our bad luck,we could not get any view. After clicking lots of photographs, we got down to Sillery gaon and took a stop at one of the Home Stay, had some hot tea or warm water as normal water was too cold to drink and started our return journey.
We took pit stop at Silent valley or Valley of silence on the way back to Sillery goan.
Silent Valley :
A comfortable downhill trek amidst majestic tall pine for take you to a beautiful green valley surrounded by pine forest. This is the best place to enjoy the silence of the woods.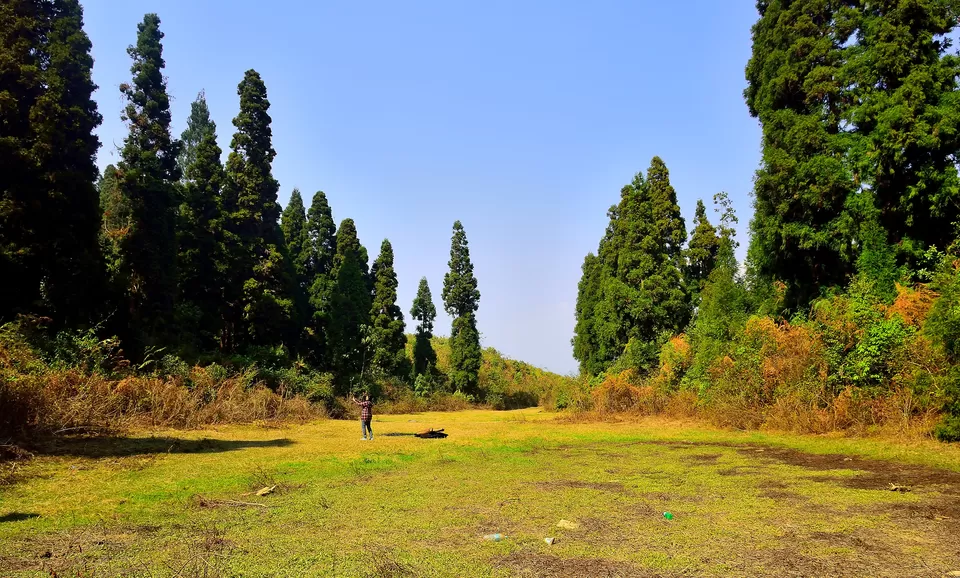 In the afternoon, we headed towards the beautiful British built Jalsa Bunglow – it is located in upper Munsong.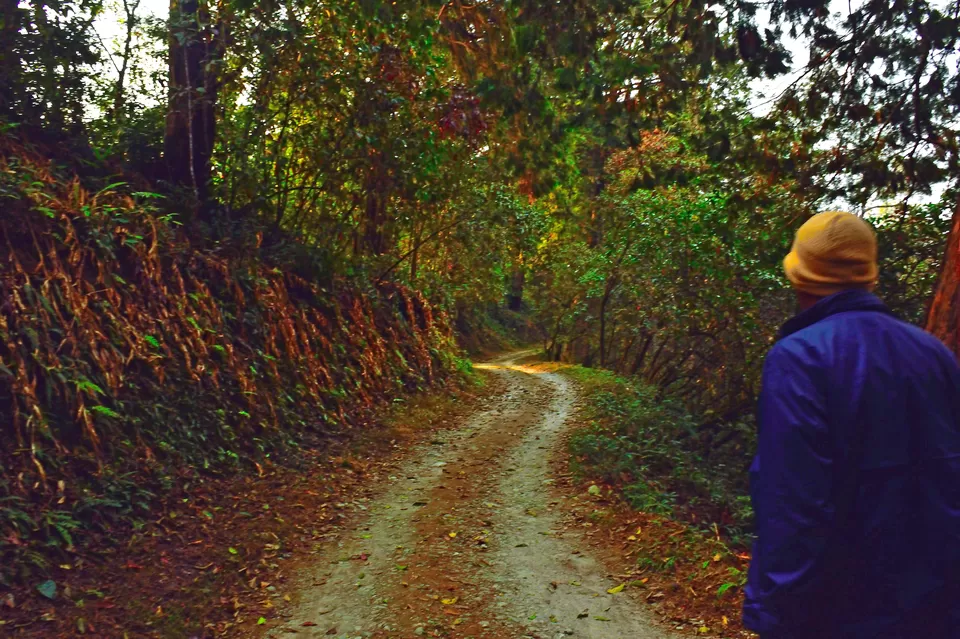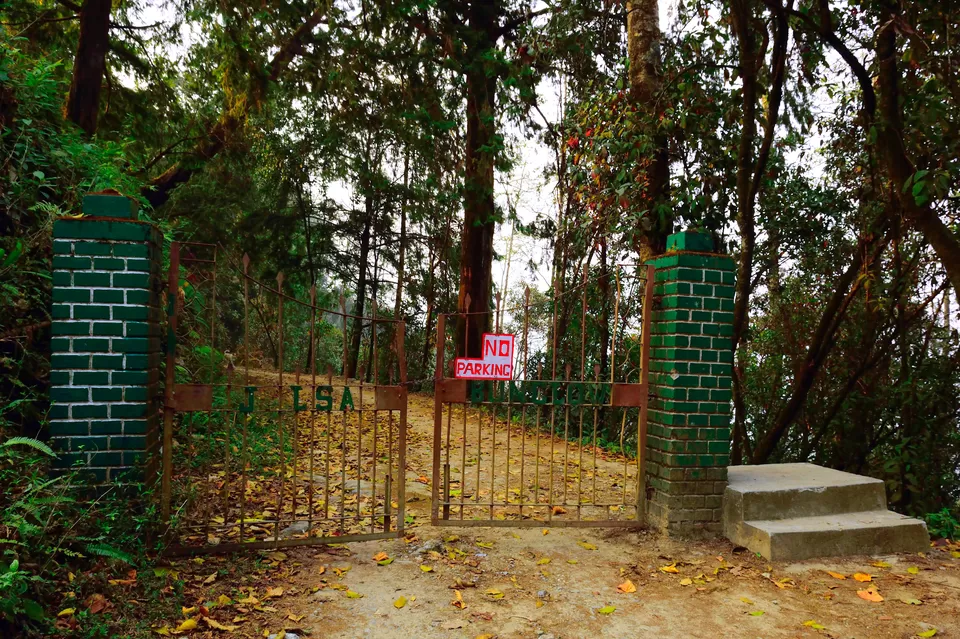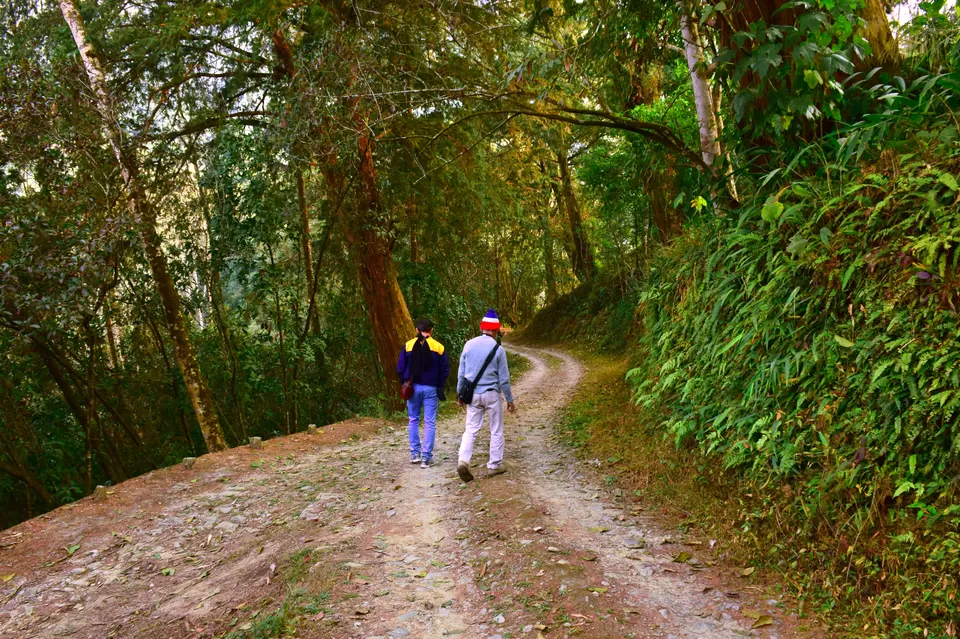 You have to do short trek from the entry gate along the cinchona plantations to reach the Bunglow.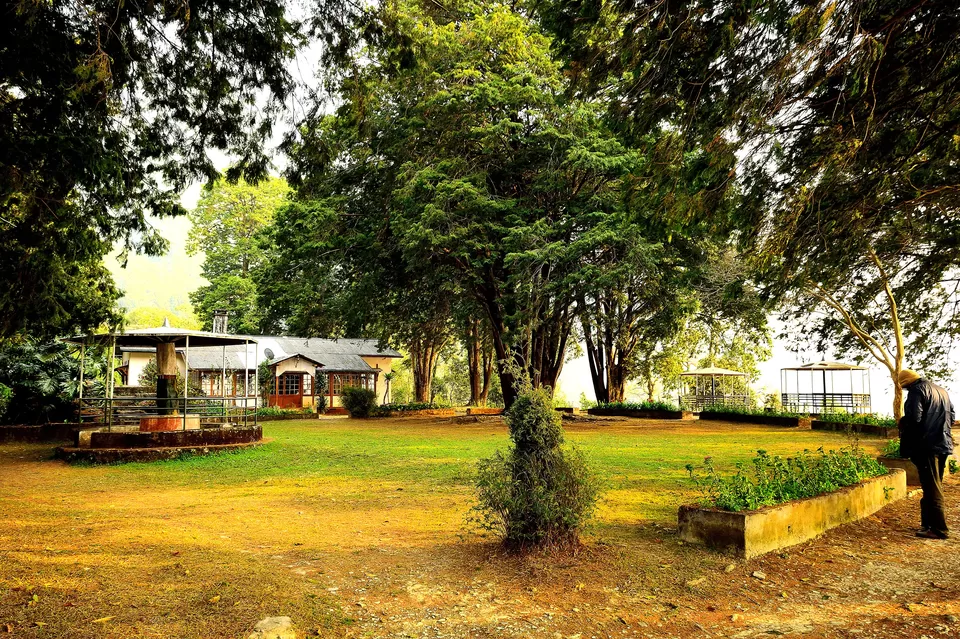 Another tiny scenic hamlet near Ramdhura. A narrow winding road through forest trail take you to the Icche gaon.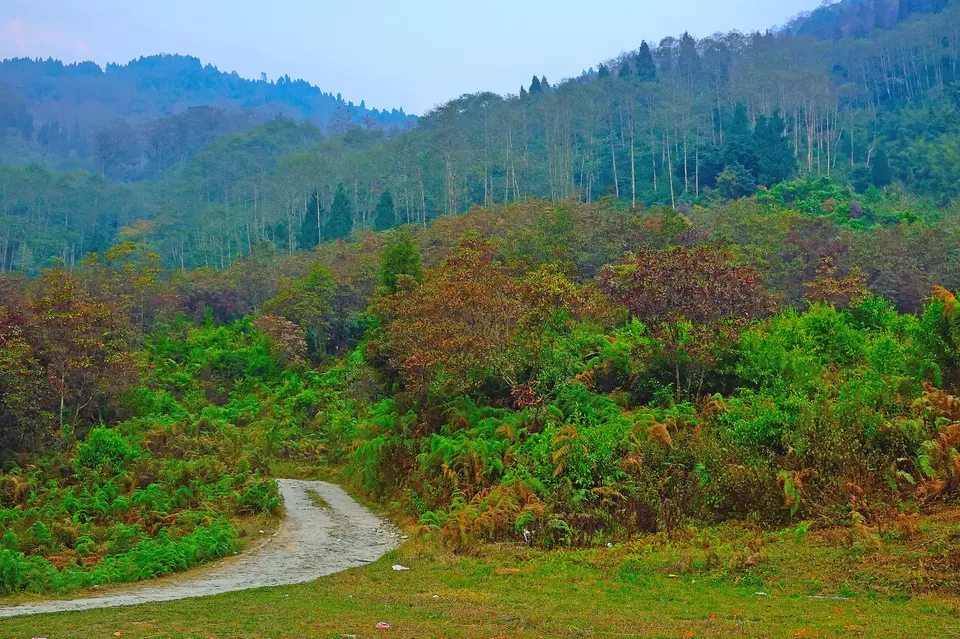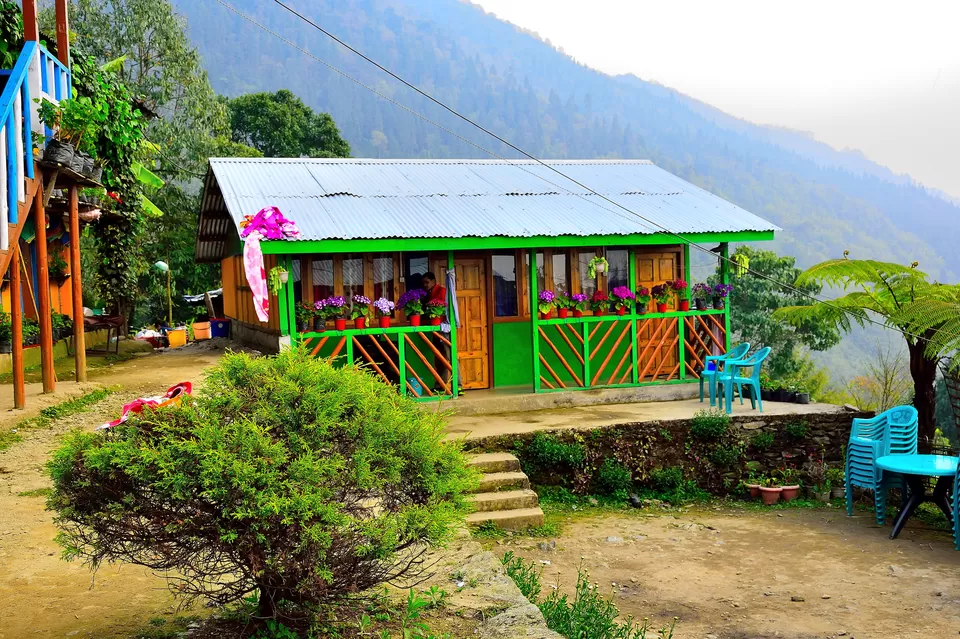 Small wooden colourful cottages, adorned with pretty flowers, are scattered in the lap of the Himalayas.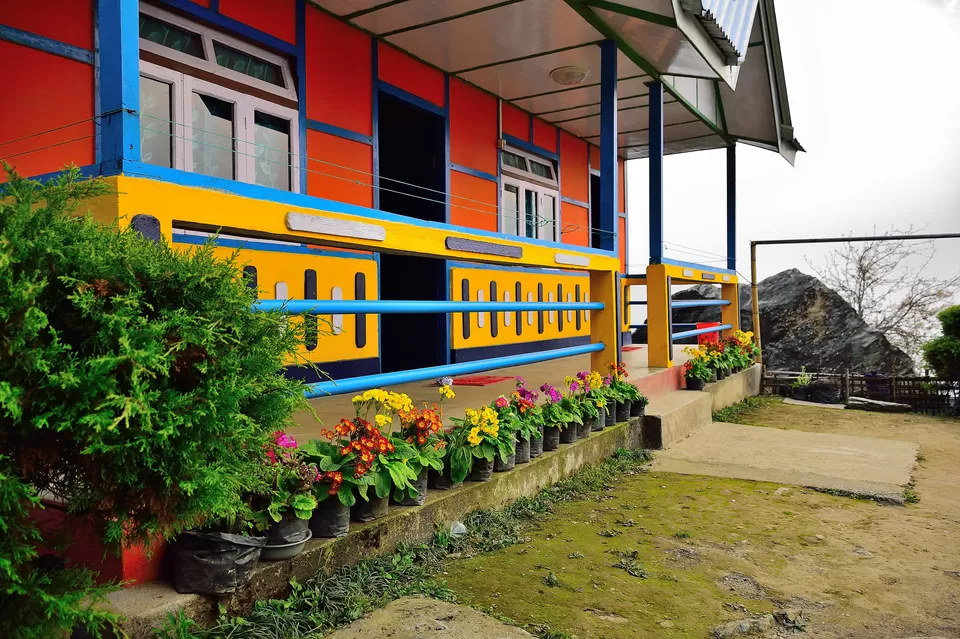 After watching a beautiful sunset, we started our journey way back to Homestay.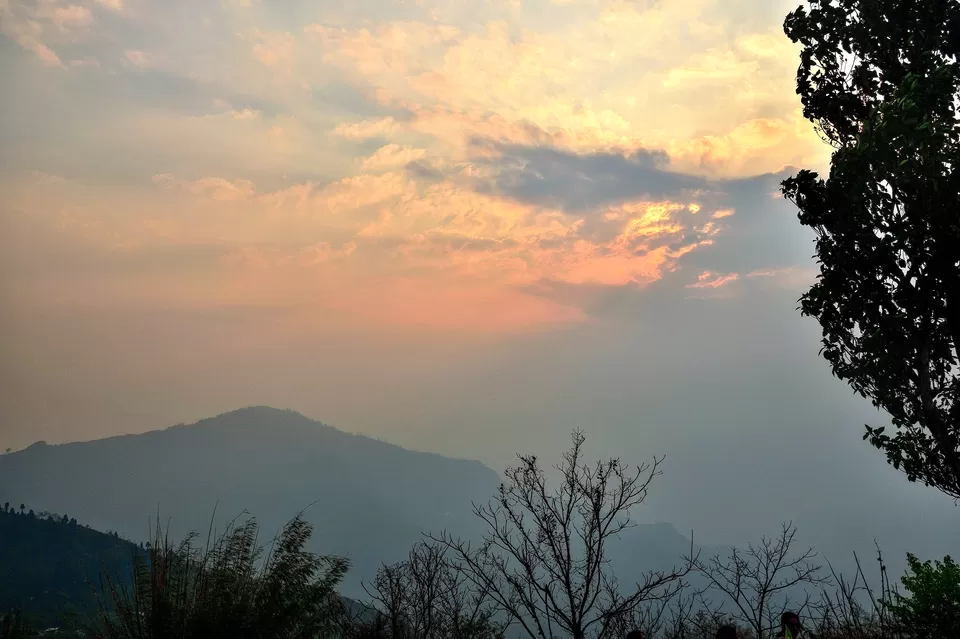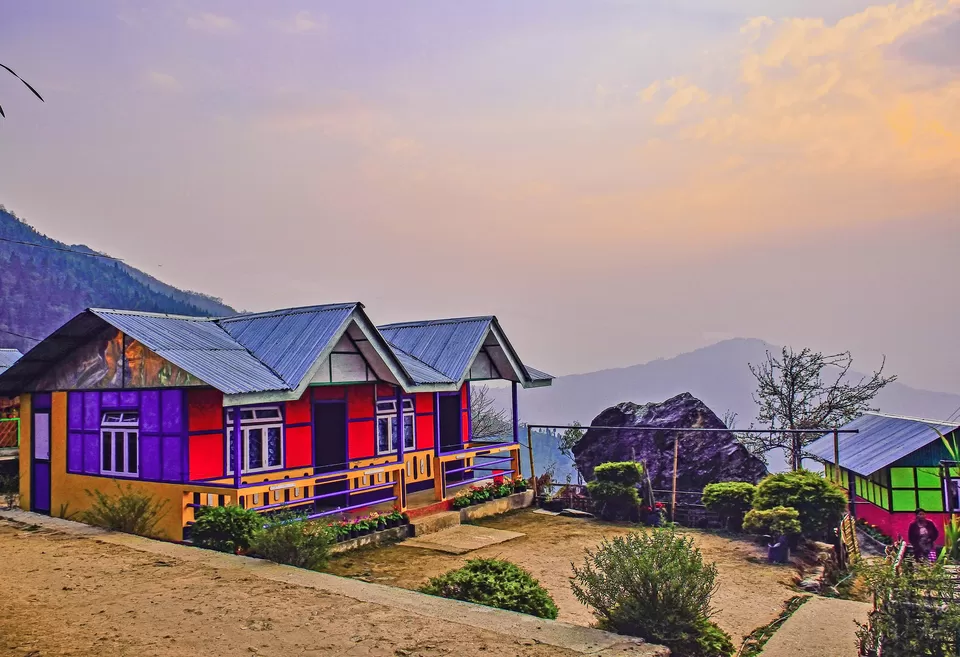 Barbecue and bonfire :
A surprise was awaiting for us. A bonfire was arranged in the courtyard of the Homestay. Evening was spent dancing by the fire and enjoying the barbecue chicken with beer. I experienced the barbecue chicken for the first time. It was fantastic.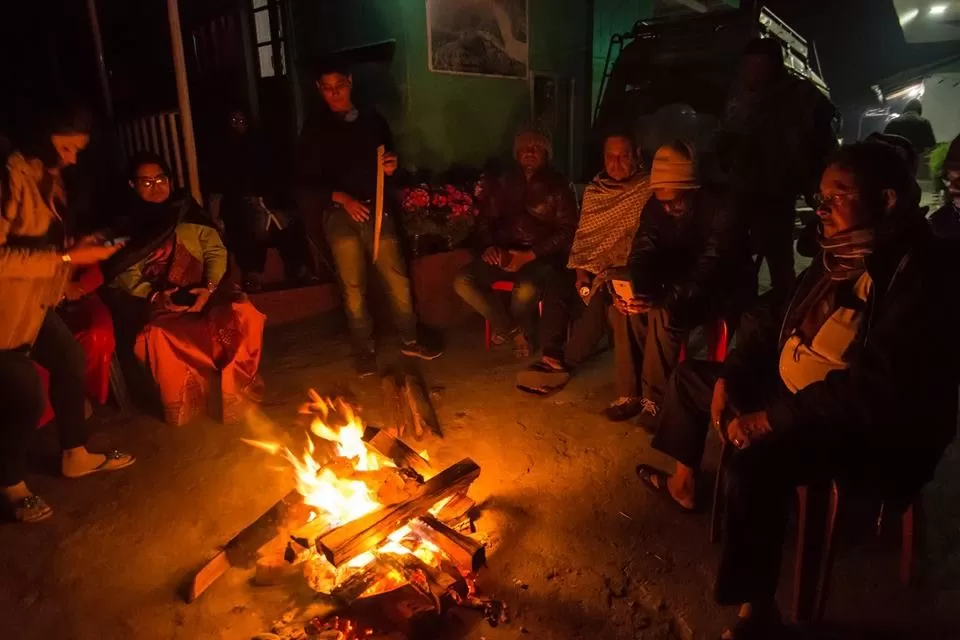 Hospitality and food was good at Homestay.
Day 5 : Back to NJP and board train
After breakfast we started return journey along the winding road through the mist.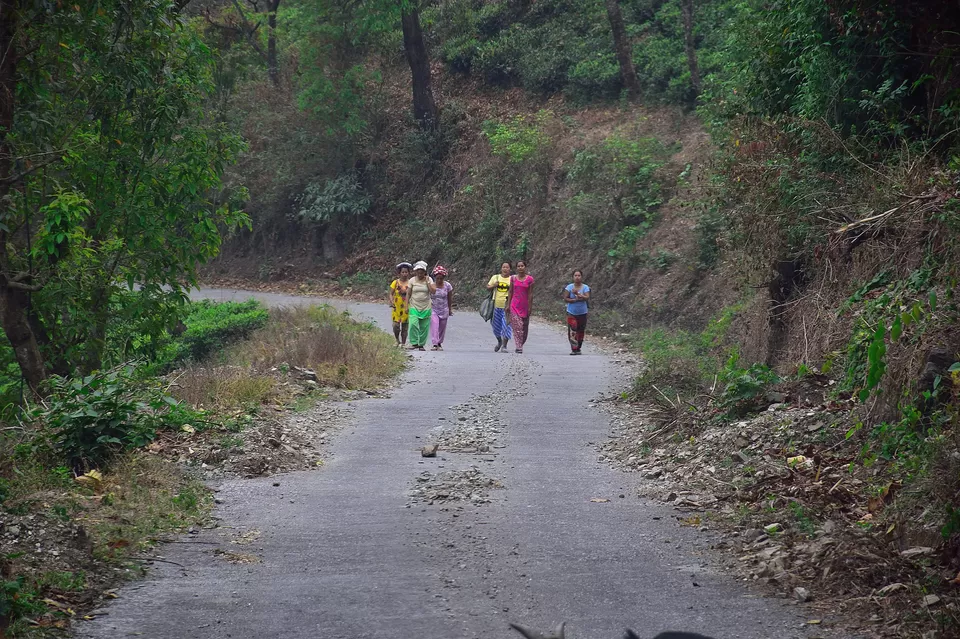 Our driver took a short-cut road that was scenic and we enjoyed the journey to the fullest.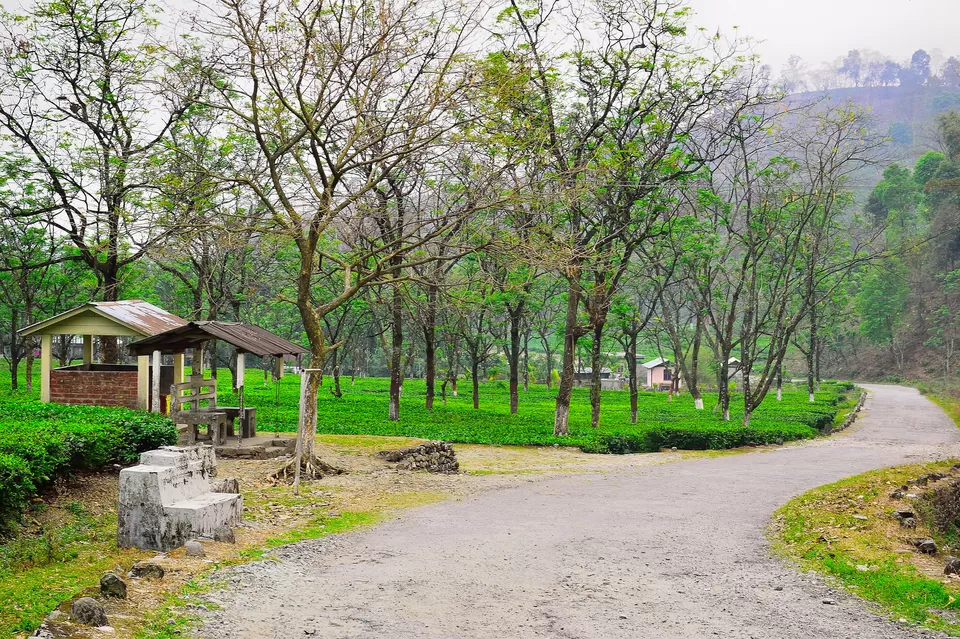 After taking a few stops for photography and lunch,we reached NJP by the evening. Packed dinner was served at NJP railway station. We boarded the Darjeeling Mail for our onward journey to Kolkata.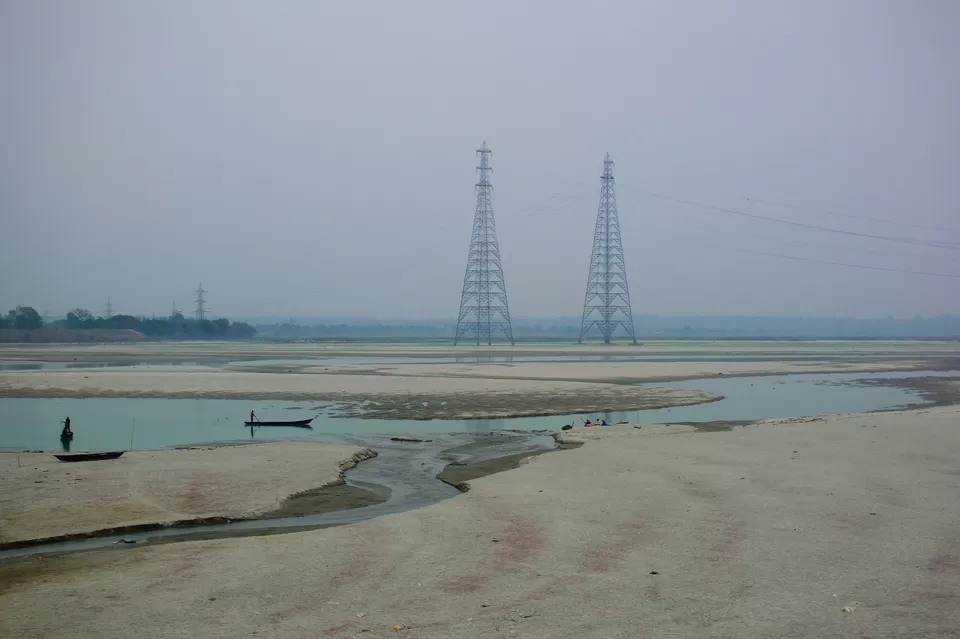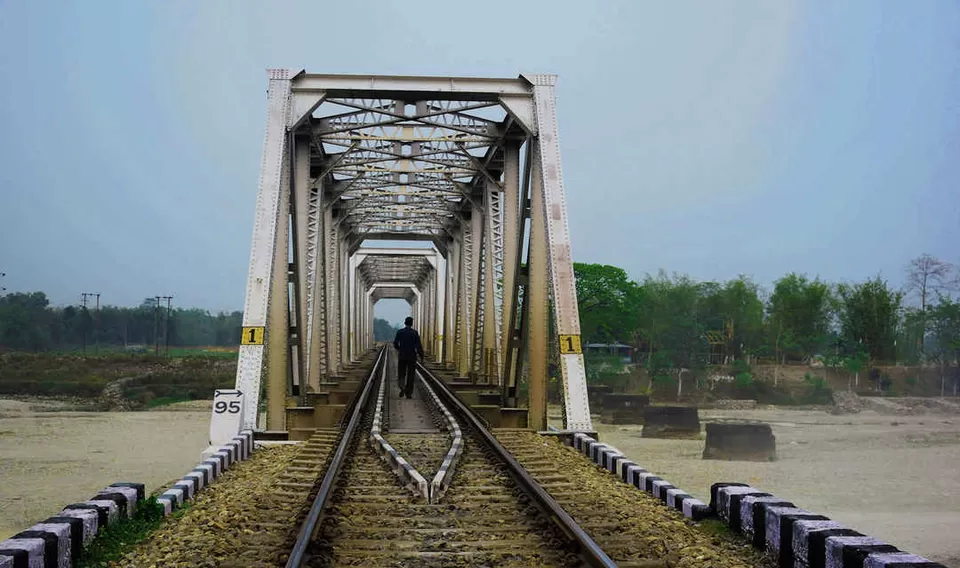 The best part of this trip was to witness variety of orchids that have never seen before, beautiful monastery, everending tea gardens and meeting a group of passionate travellers, making new friends and spending a couple of days in the serene and tranquil nature.
Best time to visit :
April to May and October to December are the best time to visit.
How to go :
The nearest major rail head is NJP/Siliguri and nearest airport is Bagdogra. Hire a cab from NJP or airport to visit these places. Although nearest railway station to Murti is 'New Mal Junction'.
Contact details :
Murti River Camp: 9831148283 or log on to http://www.dooarsmurtirivercamp.com
Khaling Home Stay : 099338 03187http://www.ramdhurakhalinghomestay.com
Frequent Searches Leading To This Page:-
northern mountain region of west bengal, northern point of west bengal, north west bengal tourist places, north of west bengal, north district of west bengal