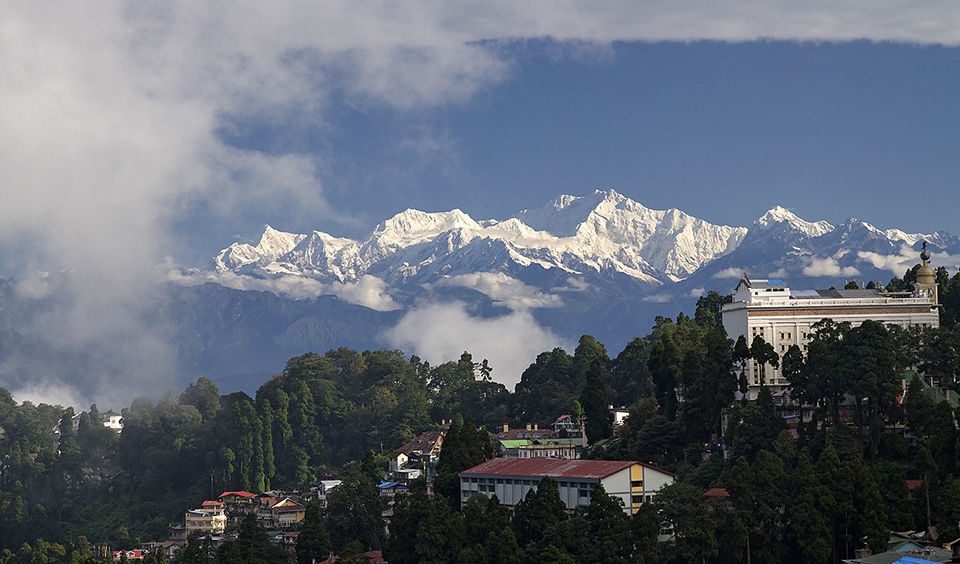 What could be better than sipping a tea in cold hills and it couldn't get better when you are gulping on Darjeeling Tea and praising the scenic beauty of Kanchanjunga mountains, both among the best in world. Darjeeling is a best weekend gateaway from Kolkata .
To reach darjeeling you can get a train till New Jalpaiguri Station and then travel by road for almost 2.5 to 3hrs to reach Darjeeling or you can take a flight to Bagdogra and then travel by road.
The road trip is full of steep curves and narrow roads. The scenic beauty of tea gardens and lush green hills is a beautiful sight in its own. The crisp and cold air just awaken your soul from a deep slumber.
When you reach darjeeling there are plenty of options of hotels and resorts to stay with a price range you can adjust according to your budget.
Darjeeling is famous for its bakeries and eateries serving fast food and awesome english breakfast. I will recommend Glenarys , the ambience and the food is all to awesome try the bakery items as they offer a huge variety. Try lunch in foodsteps @ Pineridge and Dinner @ The Park and Cheesecake (Desert) and Momos @ Boney's.
Dont forget to sip in Darjeeling Tea and indulge in its aroma and taste and take some as souveniers for your Family and friends from Nathmulls.
If you are feeling adventuorus Darjeeling gives you all what you want from Treks(like Sandapku and many more) to rock climbing( Tenzing Norgay rock Climbing) to river rafting you can have all the adrenaline rush you want.
Take some time early in the morning to watch the sunrise from Tiger Hill for a breathtaking view.
If you are with kids and family visit the zoo( and watch red pandas few of its kind) and some other Himalayan animals or visit Peace Padoda Temple and monastries along the way. Sit and have relaxed shopping time at Chowrasta or the Mall and enjoy the open theatre or the sheer atmosphere.
Sit Back and enjoy the beauty of Darjeeling.
Happy Travelling
Radhika