Most people plan their Darjeeling trip with Gangtok. Sure, it's a great plan, but I really doubt how many places are covered in Darjeeling as usually a smaller number of days are given there.
Let's take a little tour here so that you can plan your itinerary accordingly.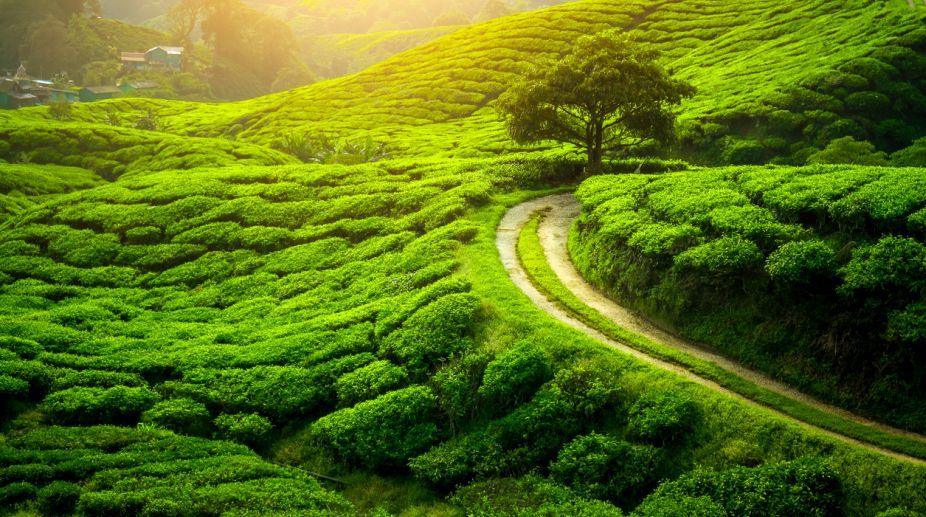 What are the Things to do in Darjeeling?
Darjeeling tourist attractions not only involve sight-seeing spots at a height; it is a cultural heritage and a great place for adventure too. You might plan a long trip here after reading about the number of places you can actually visit!
Scenic Spots to See
To enjoy the scenic beauty and have a relaxing trip, the following are the famous attractions out there:
i. Tiger Hills:
At a height of 2,590 metres and about 13 km from the city, this is one of the most famous tourist spots near Darjeeling. The district is named Ghoom, which is also one of the highest railway stations in the Himalayas. People go there to look at the sunrise. Now you may feel like sleeping at that hour, but trust me, you won't feel like sleeping when you look at golden mountains all around you, along with Mt Kanchenjunga and Mt Everest.
ii. Batasia Loop:
While going back from the Tiger Hill, do stop by to see this incredible railway loop that goes around the Gorkha War Memorial. If you go on the toy train, it takes an entire 360˚ loop for you to enjoy the panorama view of the Eastern The Himalayas and the beautiful wildflowers in the garden.
iii. The Rock Garden:
A beautiful picnic spot for a relaxing holiday, this place has benches made out of rocks at different levels from where you can enjoy the view of colourful birds. If you go during the monsoon, the waterfall will be another pleasant beauty to watch.
iv. Nightingale Park:
Also known as the Shrubbery, this garden is another pleasant picnic spot to enjoy the musical fountains and adore the statue of Lord Shiva.
Watch & Learn:
If you're thirsty for knowledge, learn about culture, nature and a lot more in these places:
i. Tea Gardens:
Are you a tea lover? Well, even if you're not, no one has left Darjeeling without entering a tea garden! Now don't think the lush green tea leaves are all you get to see there. Tea estates in Darjeeling are not be visited, they are to be
experienced. Make sure you stay a night at an old British mansion or a lodge so that you get to have the famous Darjeeling tea, look around the plantations and pick tea leaves, observe the factory and enjoy cultural events at night. This makes you learn about how tea is made and how people live there. Dooars and Happy Valley Tea Estate are two of the best tea estates for your experience.
ii. Himalayan Mountaineering Institute:
Get certified in a fun trip to Darjeeling after paying only Rs 200! Promoting mountaineering as a sport, this institute teaches basic and advance levels of rock climbing and other related activities to adventure lovers. Being one of the oldest institutes, it has trained 50,000 students so far. Trust me; a mere walk-in will help you learn a lot too. iii. Bengal Natural History Museum: Explore all forms of life that ever existed on this hilltop at this great place. You will get to see remains of more than 4,000 species of birds, reptiles, fish, insects and mammals. This includes the rare species found on the The Himalayas is only such as the Tibetan fox, Tibetan lynx, Himalayan owls and many more. You will also find a library filled with 125 volumes of "The Fauna of British India".
iii. Tibetan Refugee Self Help Centre:
If history and culture both interest you, you'll be touched to see how this place has emerged after Tibetans escaped their country and tried settling here. It has an old-age home, an orphanage, a clinic, workshops and display of ancient photographs. The workshops produce wood carvings, leather, carpets, metal and woollen items. The Joy of Travelling
Safaris and fun rides are loved by all. You get to do both here, check it out:
i. Toy Train:
Now, the name is "Toy Train", but it's very much real to sit and travel from Darjeeling to New Jalpaiguri. Travelling a distance of 80 km, it covers Siliguri, Ghoom, Kurseong, Batasia Loop, Tindharia and the wildlife sanctuary of Mahanda. It runs on steam or diesel, giving you the feeling of the colonial times.
ii. Padmaja Naidu Himalayan Zoological Park:
Also known as the Darjeeling Zoo, this park is a global tourist attraction for breeding and saving rare, endangered species of the world. You will find exclusive animals like the Red Panda, Snow Leopard, Asiatic Black Bear, Barking Deer, Blue Sheep, Siberian Tiger, Tibetan Wolf, Blue Sheep and many more.
iii. Darjeeling Ropeway:
The Mountains are at a great altitude already. Imagine going even above and seeing them from a height. Yes, it is a mesmerizing experience, especially if you go during sunrise or sunset. All the tea gardens, snow-capped mountains and valleys that you saw standing at a point will now be visible from a height.
Get Ready for Thunder:
For all you energetic and enthusiastic youngsters, here's some crazy adventure is hidden for you:
i. Teesta River Rafting:
River rafting is enjoyed best in a wild and fast flowing river, found mostly on higher altitudes. At river Teesta, you can do rafting starting from Level 1 to Level 4 for trained rafters.
ii. Yelbong:
Now, this might be a bit far, but worth the travel if you're a group of enthusiasts travelling together. Not only is this a village with serene beauty, it is famous for hillside and riverside camping. Enjoy river canyon, camping and fishing at Ramti, Rainbow waterfall and 3-step waterfall here.
iii. Sandakphu:
Love trekking? This is the highest point in West Bengal you can climb!
Enjoy the stunning view of Mt Everest and Mt Kanchenjunga from a height of 3,636 metres.
iv. Tichuley
At a distance of 32 km from Darjeeling and at a height of 5,550 ft, this place not only has blissful scenic beauty but is also fun for trekkers and rock climbers.
Feel the Divine Essence
The Himalayas are often resonated with peace and tranquillity. These places will give you a deeper feeling:
i. Mahakal Temple:
Located at a beautiful spot of Observatory Hill, this holy place brings is ideal for worship. Apart from the breath-taking view of the green valleys, you will find monkeys here too.
ii. Peace Pagoda:
Located at the top of the Charlemont Hill, this monastery was established by a Japanese Buddhist. The Japanese architecture, golden statues of Lord Buddha and sandstone carvings have created the spiritual ambience it has.
iii. Tibetan Monasteries:
There are plenty of Tibetan monasteries all over and around the city. These include the Zang Dhok Palri Phodand in Kalimpong, the Bhutia Busty Gompa on the Observation Hill, the Ghoom monastery and the Aloobari Gompa monastery.
Fill Up your Shopping Bags
Is a trip incomplete without shopping for you? Well then pick up your bags and start for the market:
i. Nehru Road:
You need Darjeeling special memories; this is the place you can't miss. You get handicrafts such as gems, pendants and carvings. You also get to bargain for the famous Darjeeling tea.
ii. Chowrasta:
Located on the famous Mall Road, just above Nehru Road, this place is a hub to collect artefacts & mementoes, enjoy horse riding and chill at the restaurants. iii. Bhutia Market: Located next to the Mall Road, this market is famous for woollens and jeans at reasonable prices. You'll also enjoy some amazing Darjeeling tea out here.
iv. Chowk Bazaar:
This place too is famous for woollens and hats as well as street food. Satisfy your Taste Buds
The food at hill stations is indeed different from the cities. Here's the best stuff you shouldn't miss out on:
i. Thukpa & Momos:
Being populated with Tibetan invaders, the city has one of the best Thukpa and momos. Thukpa is a clear soup with boiled noodles and vegetables, while momos are steamed or fried dishes with veg or chicken filling.
ii. Keventers Restaurant:
I am mentioning this restaurant only for the yummiest cheese toast that I've ever had.
iii. Churpi:
This Darjeeling special chewing bar keeps you warm, also treating your tongue with something unique.
Indeed, there's a lot to do in this one little place on the hilltop. I might take a week to finish so much. How long would you plan your trip after looking at all of these?