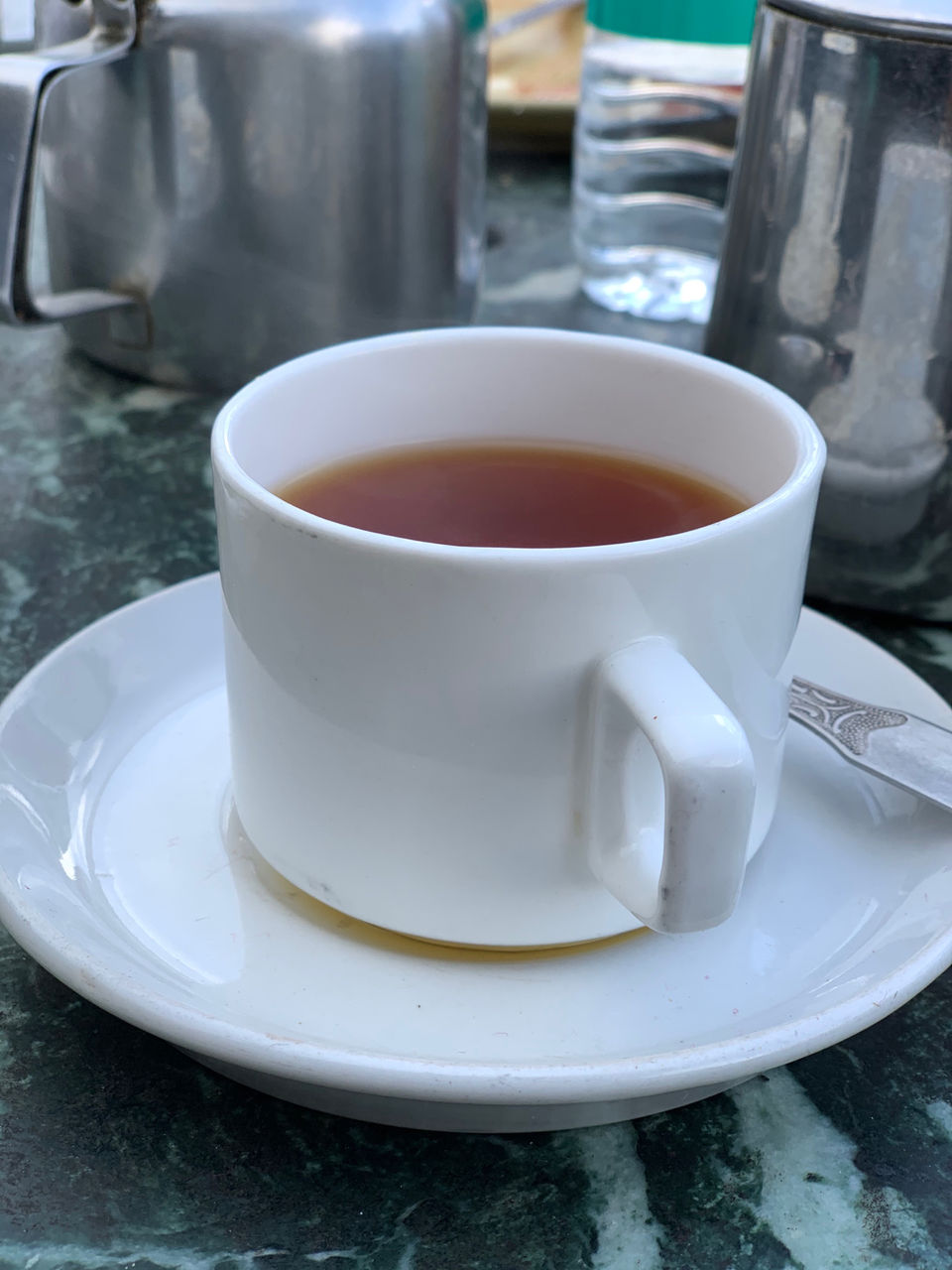 Darjeeling- the place where my heart belongs. Not because I born nearby but because till date, I am mesmerised by the wild beauty and aroma of the Mahananda Sanctuary blended with the beautiful aroma of tea garden- it's the place where the smoky tea gets merged with the smoke of the toy train- it is the place where Buddhist chants and Bell from Mahakal temple take us to the farthest corner of life; it's where The Kanchenjunga stands tall and allow us a glimpse when it's in good mood.
In this trip I will not describe about the so called sight seeing or commercial places; rather would touch upon the simple walking around Darjeeling and enjoying a true vacation in leisure.
We took our reserved cab from Siliguri for Darjeeling. It costed 3000 INR for the ten sitter Tata Gold. There are three roads which head to Darjeeling- one by Hill Cart Road alongside the famous Toy Train route, one via Pankhabari and the 3rd one via Rohini. We took the Rohini one. In case someone wants to travel via the Darjeeling Himalayan Railways; it's better to pre-book the ticket from IRCTC and have an extra day in hand as it takes around 8 hours to reach by toy train whereas the road travel time is 3 hours. Also to keep in mind, the New Jalpaiguri to Darjeeling DHR is not the steam engine one; it's of Diesel Engine. It's recommended to start as early as possible for Darjeeling even if one is travelling by road due to heavy traffic in the last 20km approach to Darjeeling as all roads meet there including Toy Train. The roads are still narrow like early 70s and can't be extended due to small houses in both sides of the road. To be honest, that adds up to the beauty of the journey and uniqueness of Darjeeling including giving you a nostalgic experience.
Once we reached Darjeeling we checked into Hotel Central Heritage which is very near to The Mall and one of the oldest yet best maintained hotel in Darjeeling. It has different rooms and tariff starts from INR 2500 and goes upto INR 5000 per night per double bedroom based on the room chosen.
After checking in, we headed to The Mall. The Mall is the most happening place in Darjeeling. Sit there, gossip, watch local programs; horse riding for Kids and lots more to do. One can't recognise how time passes by sitting there. If you want to have a walk, take a walk around Jala Pahar. Please do carry some jacket and umbrella with you always while roaming as the weather changes quite fast post 1pm and it can rain anytime as you are always playing with the cloud. If you are a shopping enthusiast, The Mahakal Market is waiting for you with real good quality woollen materials and it will be a test of your bargain skill.
Forgot to mention, while coming to Darjeeling we passed by the Ghum Railway Station- which is the highest altitude railway station in the World and Batasiya Loop. Batasiya Loop is a garden where toy train takes a big turn and if you are lucky, you will have a picture of toy train with the famous Kanchenjunga in background. You will also observe the monument paying respect to the Martyrs of Darjeeling in different wars. It will remind you that even in beauty, there are certain things which will make you cry.
Your dinner stop should be Glenary's. The live music with local wine and lovely cuisine will bring a perfect end to the day.
Before you go to sleep, make sure to make an arrangement to visit Tiger Hill next morning. You need to book a cab which will be costed around INR 2500- hotel people can help you with the same. But do check weather predictions before booking as you will not be able to watch the beautiful sunrise if weather is not good.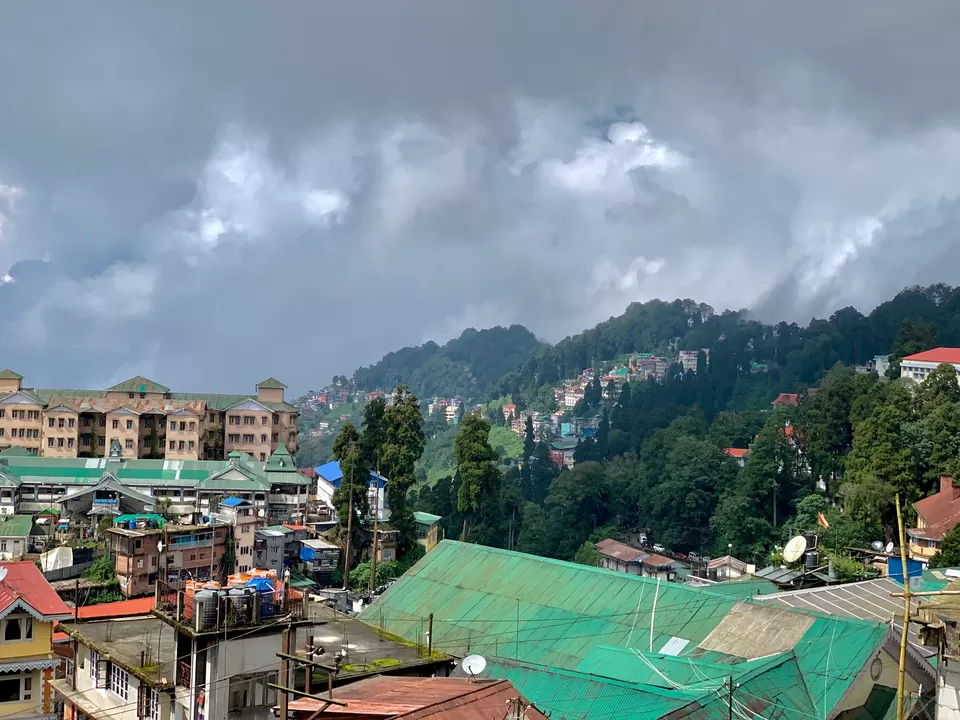 It was 2:30am- hotel guys woke us up and we got ready for our Tiger Hill trip. If you love trekking you can trek as well but need to start much before. The cab picked us up exactly at 3:30am. The driver had completed the required formalities and we reached at Tiger Hill at 4:20am. Tiger Hill is a mountain top which is an open area to view the sunrise and the beauty of the Hill when the first ray falls. The watch tower is still under development. It will be damn cold and mandatory to be prepared accordingly. Local people will sell coffee which will help you to withstand the cold.
The beauty of sunrise from Tiger Hill can't be explained in words- The 3rd highest peak Kanchenjunga and the First Highest Peak Mount Everest dress up in beautiful colours with every moment of sunrise. Once you have seen sunrise from Tiger Hill, I am sure you will never be able to forget it.
Once you come back to hotel, you can either have breakfast in the hotel itself or can head towards Keventer's. I personally prefer having breakfast in Keventer's. The English breakfast with Darjeeling tea is an amazing combination.
Now you can take a tour by local taxi to 7 points or visit to the Peace Pagoda or Darjeeling Monasteries. I loved walking down to Darjeeling toy train station and then to the Nightingale Park and lucky enough to see the Red Panda.
Yes, do definitely visit the Padmaja Naidu Zoo to watch beautiful Red Pandas as chances of sighting them in wild is rare. Also one should visit the HMI- The pioneer institute and museum for climbing high hills.
Dinner today was not in any hotel rather had Momos and Thukpa- both were delicious and yummy.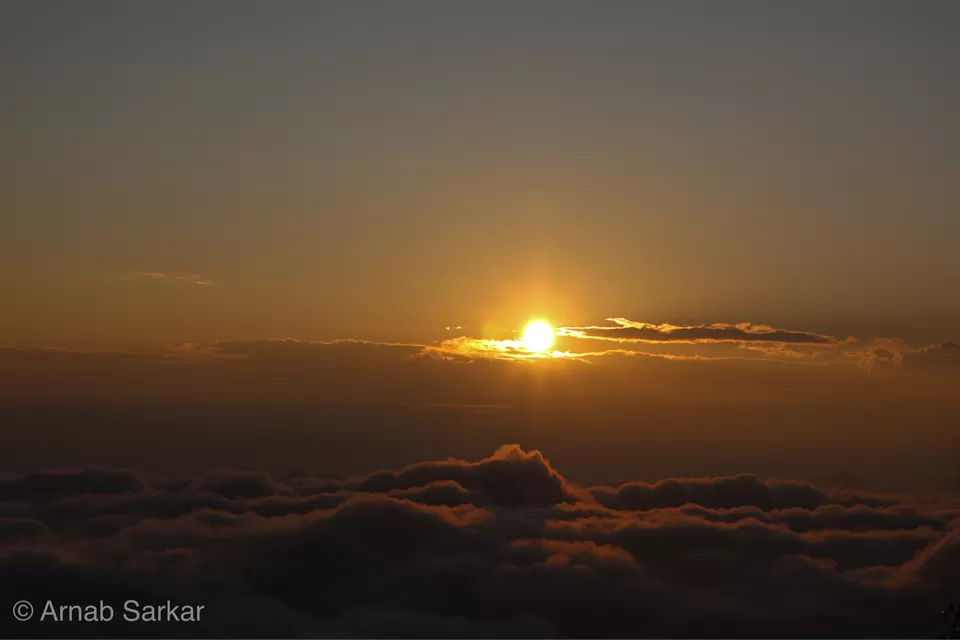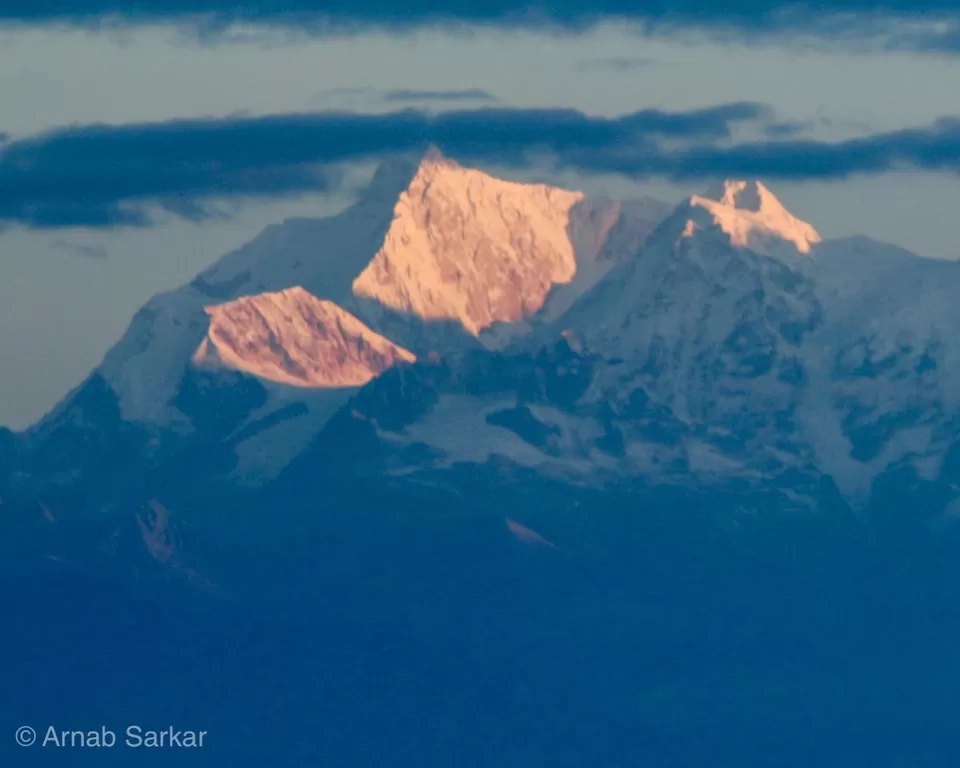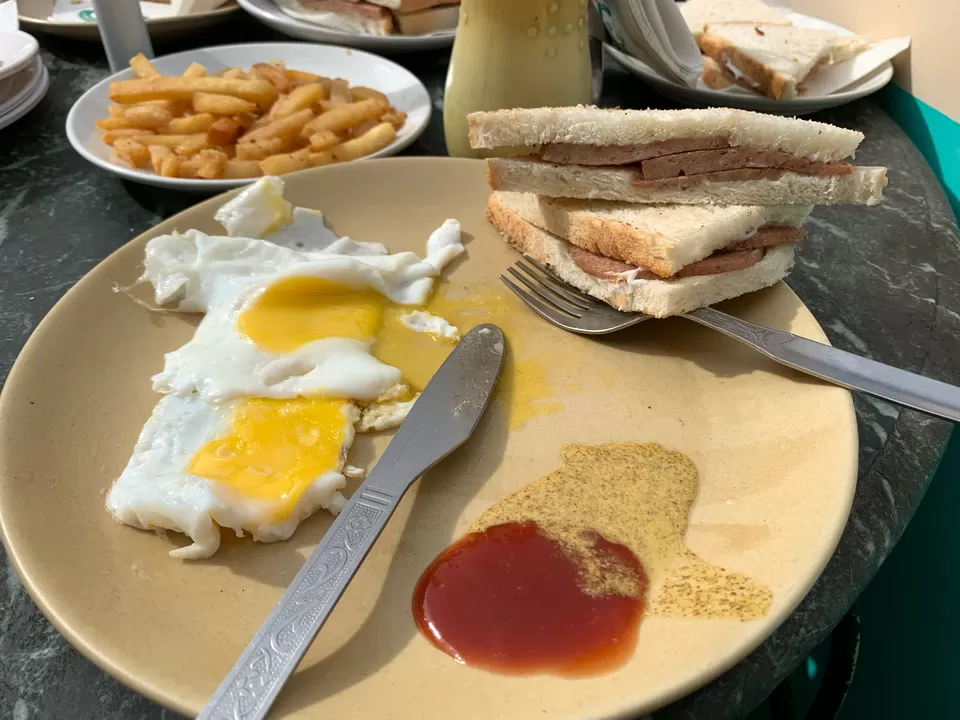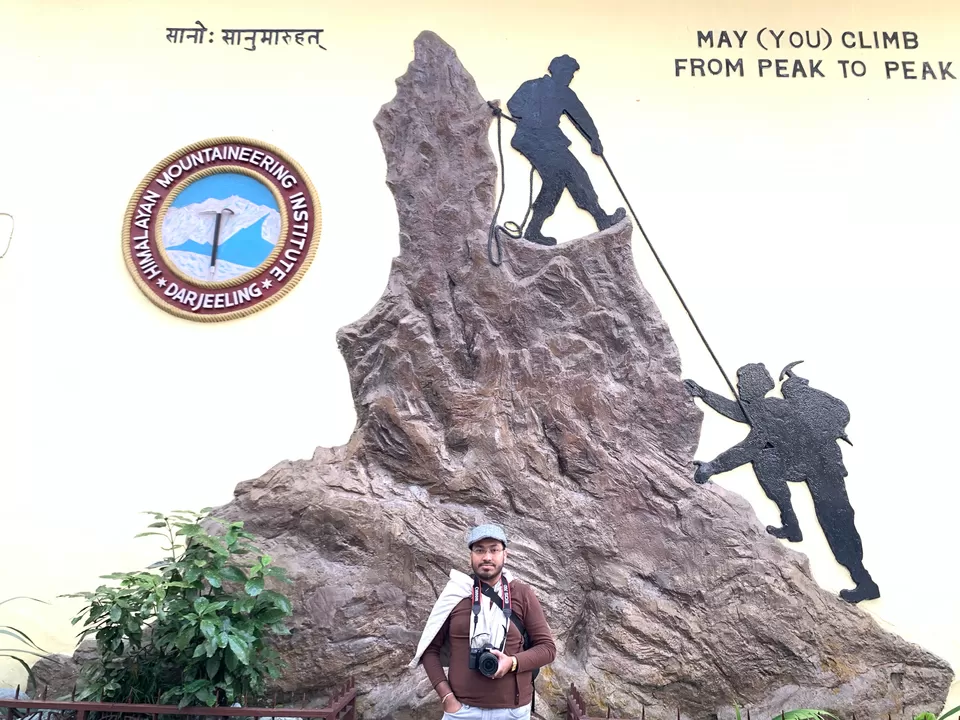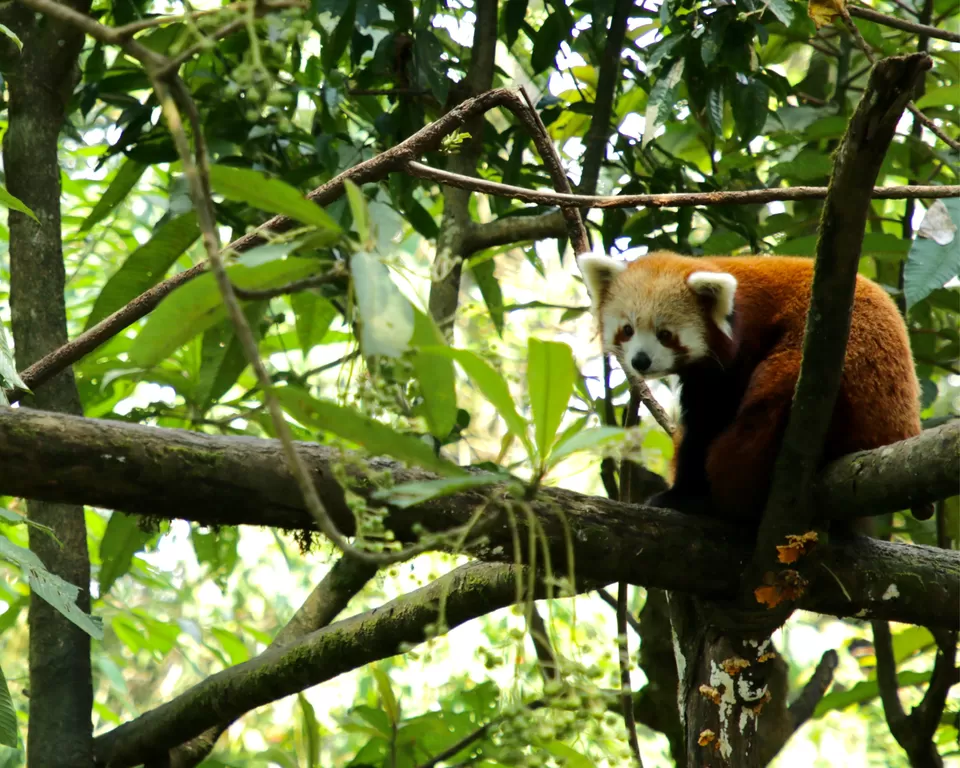 No hurry to wake up early today. Took a walk around the Jala Pahar and spent some time watching birds and playing with furry dogs. Then went for a joy ride by Toy Train. This one is from Darjeeling in the old steam engine run toy train and back to Darjeeling again. This is UNESCO World Heritage train. Post this ride, we spent some time in the Darjeeling Monastery and then in Mahakal temple. Rest of the day spent in leisure.
Today we have to return. The day started with breakfast at Glenary's- the red velvet cake, breakfast cake, chicken cheese pie, sandwiches and Darjeeling tea- the heaviest and yummiest breakfast one can have. We have already booked our cab for return journey. The cab arrived at 12 noon. The return journey was via Nepal border- Simana village and Pashupati fatak. One can stop car near Pashupati Fatak and visit the nearby Nepal market. Simana village is unique as one side of the road is India and the other side is Nepal. Beautiful tea gardens will catch your eyes while returning.
Special notes: if you have time, spend another day in Darjeeling and visit the Botanical Garden and if possible, spend a night in a homestay in Simana to know the local people more closely and learn how affectionate and simple they can be. In case, someone wants to travel to Sikkim- that is also possible from here.
Just to note as Darjeeling is on Himalayas, at times the road conditions are not smooth enough and hence it is always recommended to use big vehicles such as Tata Sumo etc.