Bali is one of my favorite destination in South East Asia. This is the second time I planned my Bali trip and this time with my 9 months old baby. Watch out my full Bali video before planning your trip to Bali. It will help you in planning in a better way.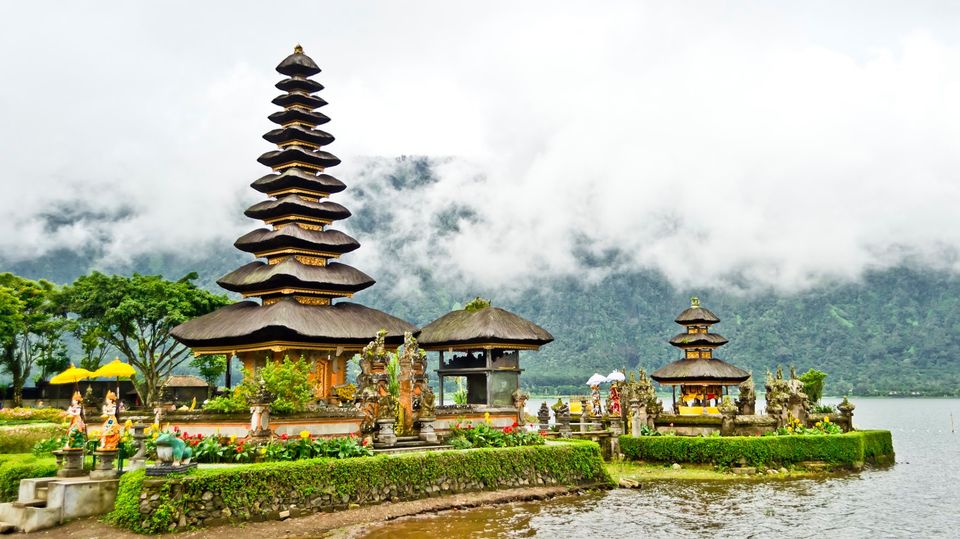 We reached at Bali airport at night from Kuala Lumpur.
Day 1, we started our day from Ubud. We first went to the hottest Instagram destination of Bali- the Bali swing.
There are lot of swings available in Ubud, we went to the famous Aloha swing.It is one of the best swing in Tegallalang area with beautiful rice paddy view. They also provide professional photographer who take very good pictures. I would recommend going early in the morning as it get too crowded in afternoon.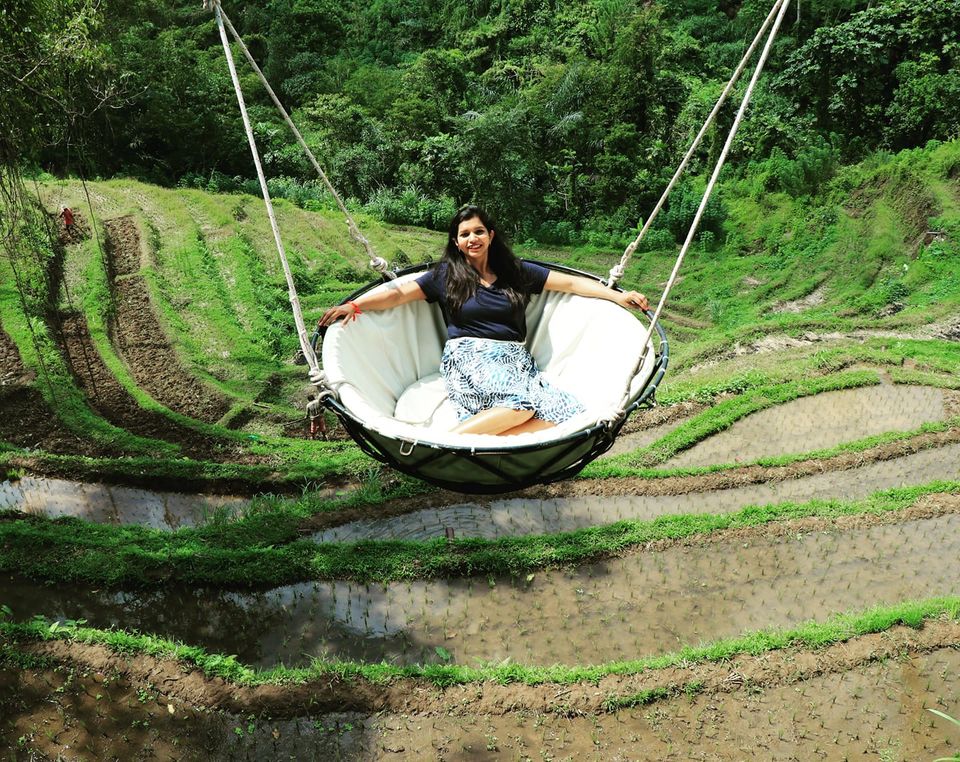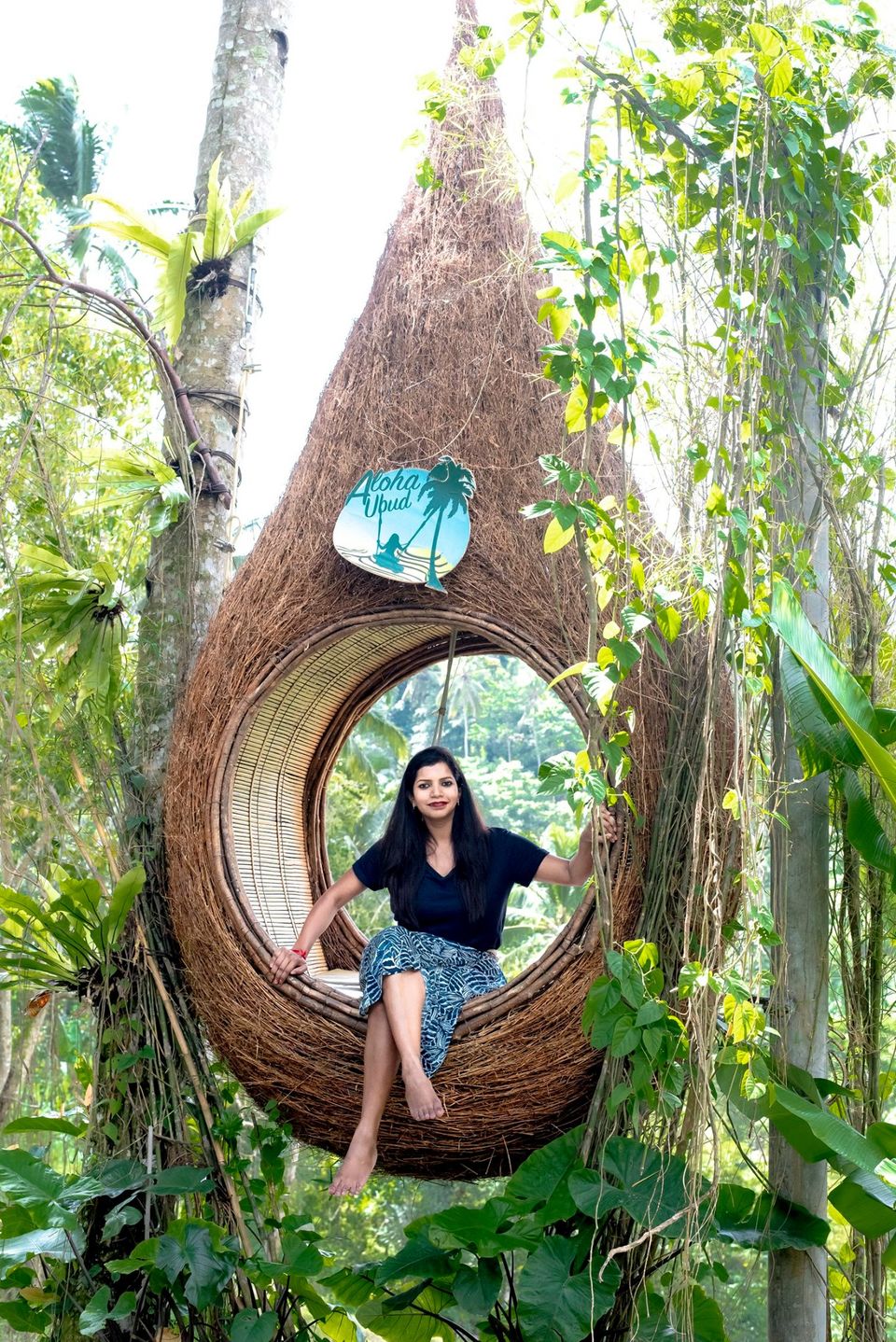 After that we went to have our lunch in beautiful Balinese style restaurant. Definitely try local Indonesian cuisine as it is very tasty and you also get some option if you are vegetarian.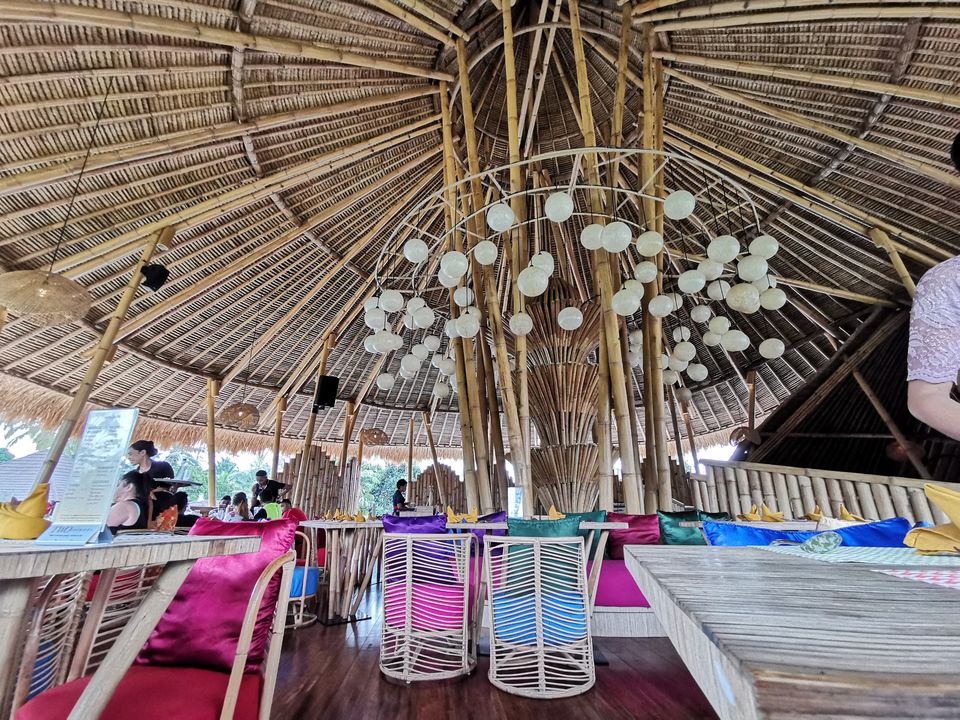 We next went to Pura Tirta Empul Temple. This temple is an important site for fresh drinking water from the ground. Both locals and tourists go into 2 purification pools to clean themselves.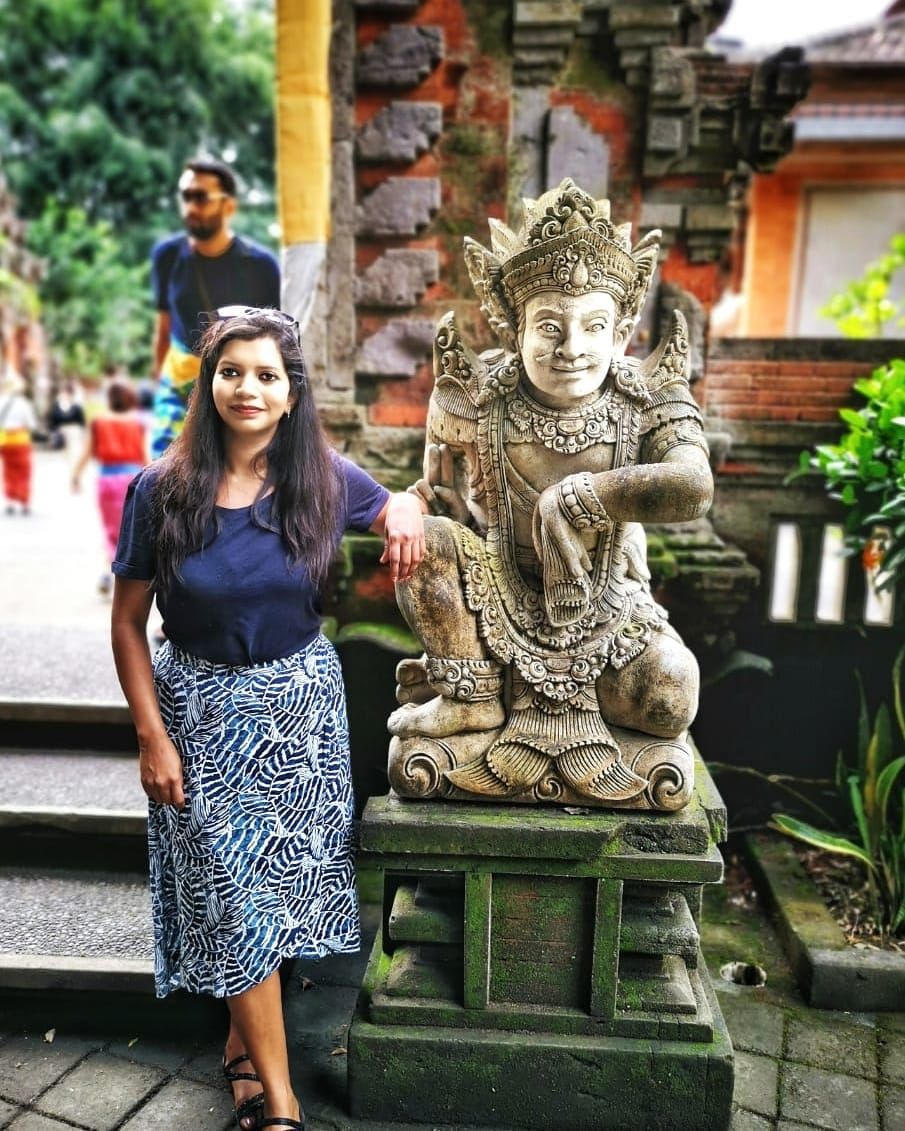 You will see a lot of shopping options outside this area at exit side. This is one of the best place to purchase souvenirs. Things are generally cheap here but they do lot of bargaining.
After that we went to see Taman Ayun Temple. It is a royal temple of Mengwi Empire and is a beautiful representation of the architecture of Bali.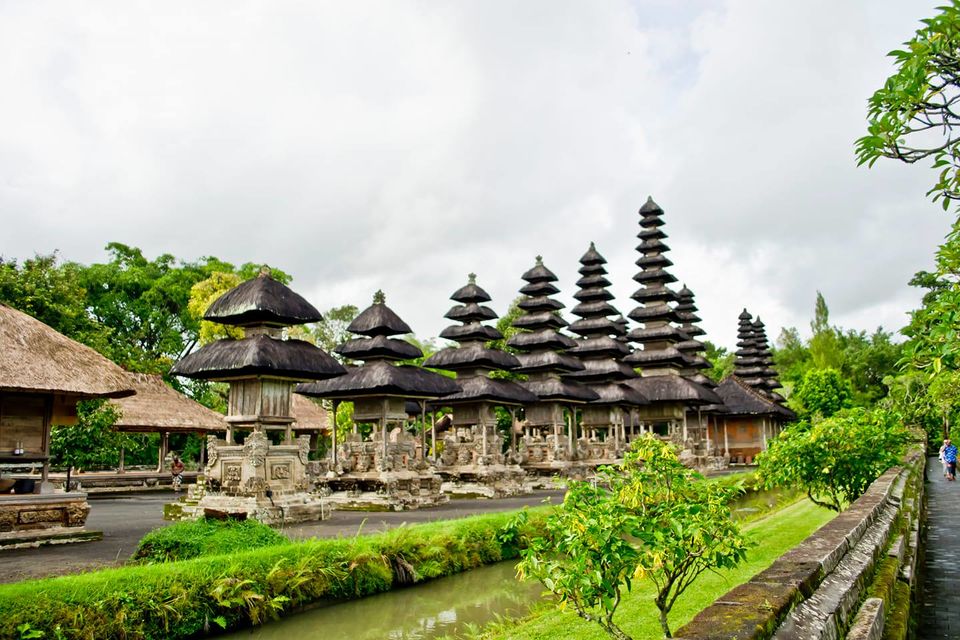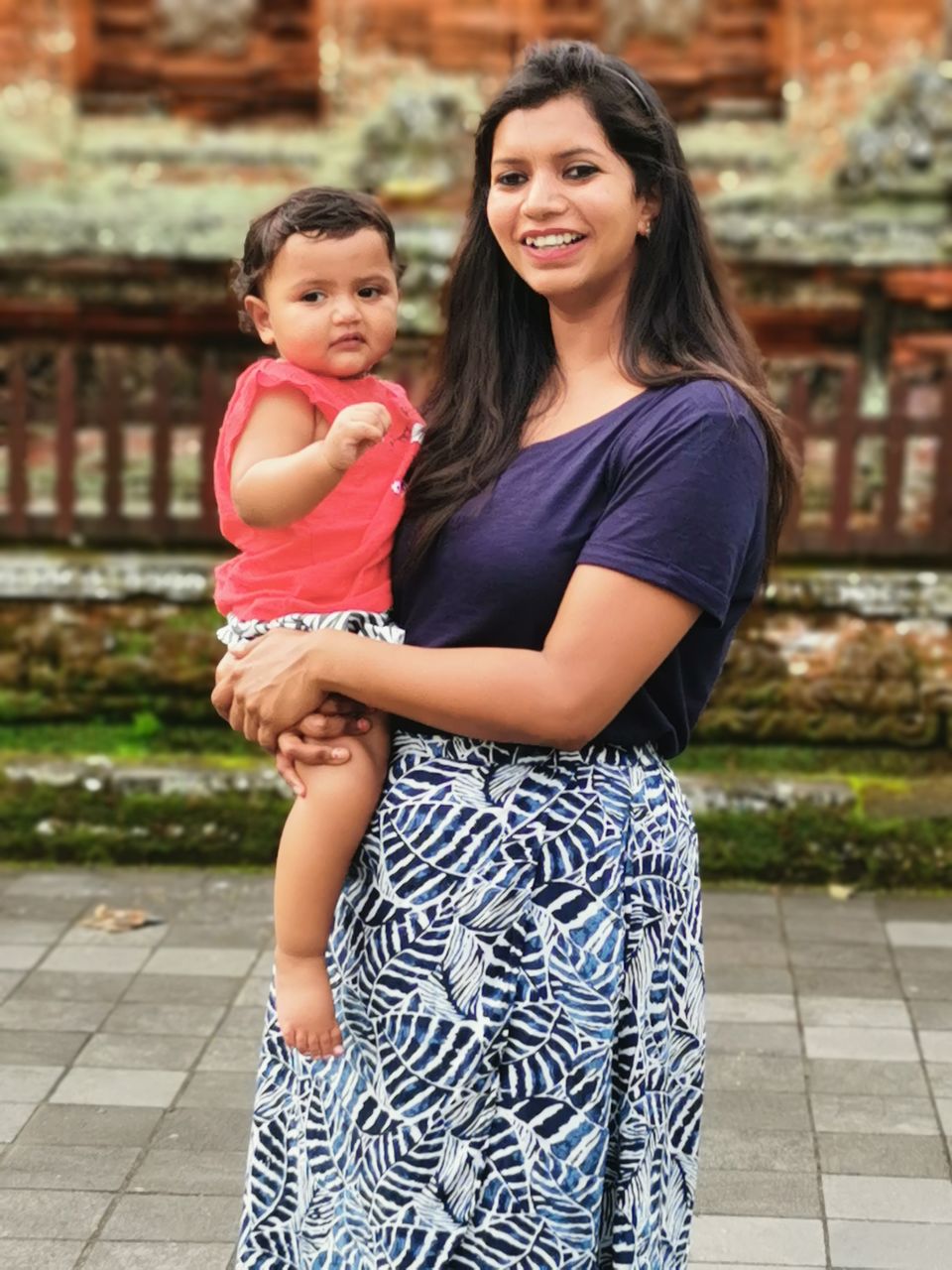 End of the day 1, we went to see the famous Tanah Lot temple to see the sunset. It is one of the most beautiful temple built on the island. This place is generally crowded at sunset time but you will see a lot of vantage points to see the sunset.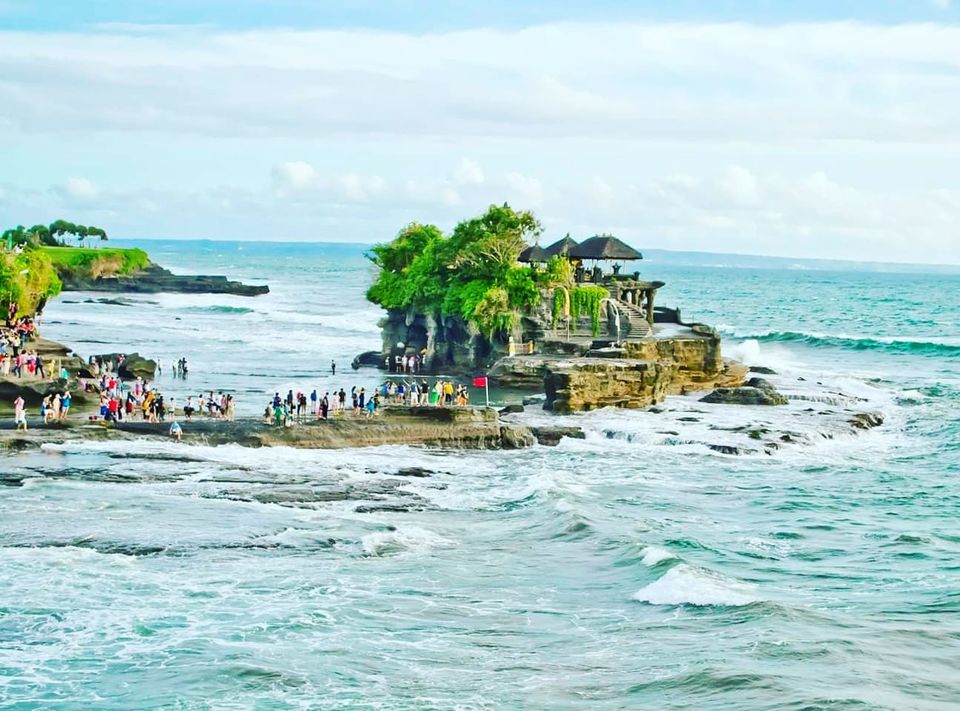 Next day on Day 2, we went for Mount Batur trek. Mount Batur is an active volcano surrounded by lake and various mountains. This is an active volcano located on the northern part of Bali.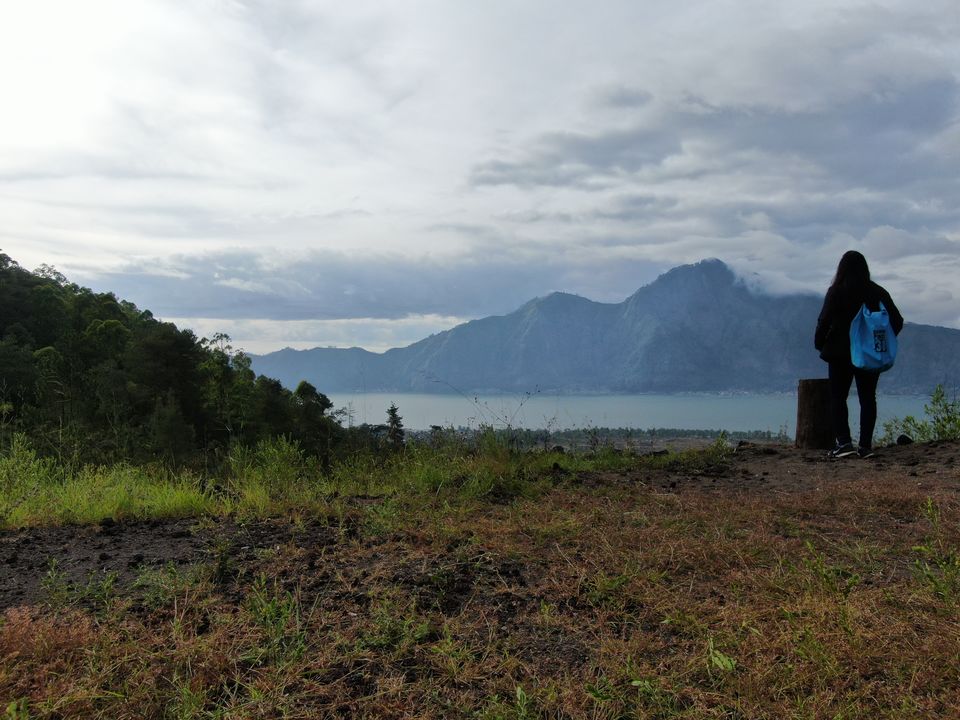 We were picked around 2 am from our accommodation and after 2 hours drive we reached to the base camp. We were offered delicious breakfast early in the morning. We started at 4 am from the base camp and after 2 hours of trek it reached at the top.
The first half of the trek was easy but second half was bit difficult. When we reached at the top, it was cloudy. We were not able to see the mountain properly but the whole experience was amazing. I would highly recommend to go for this trek.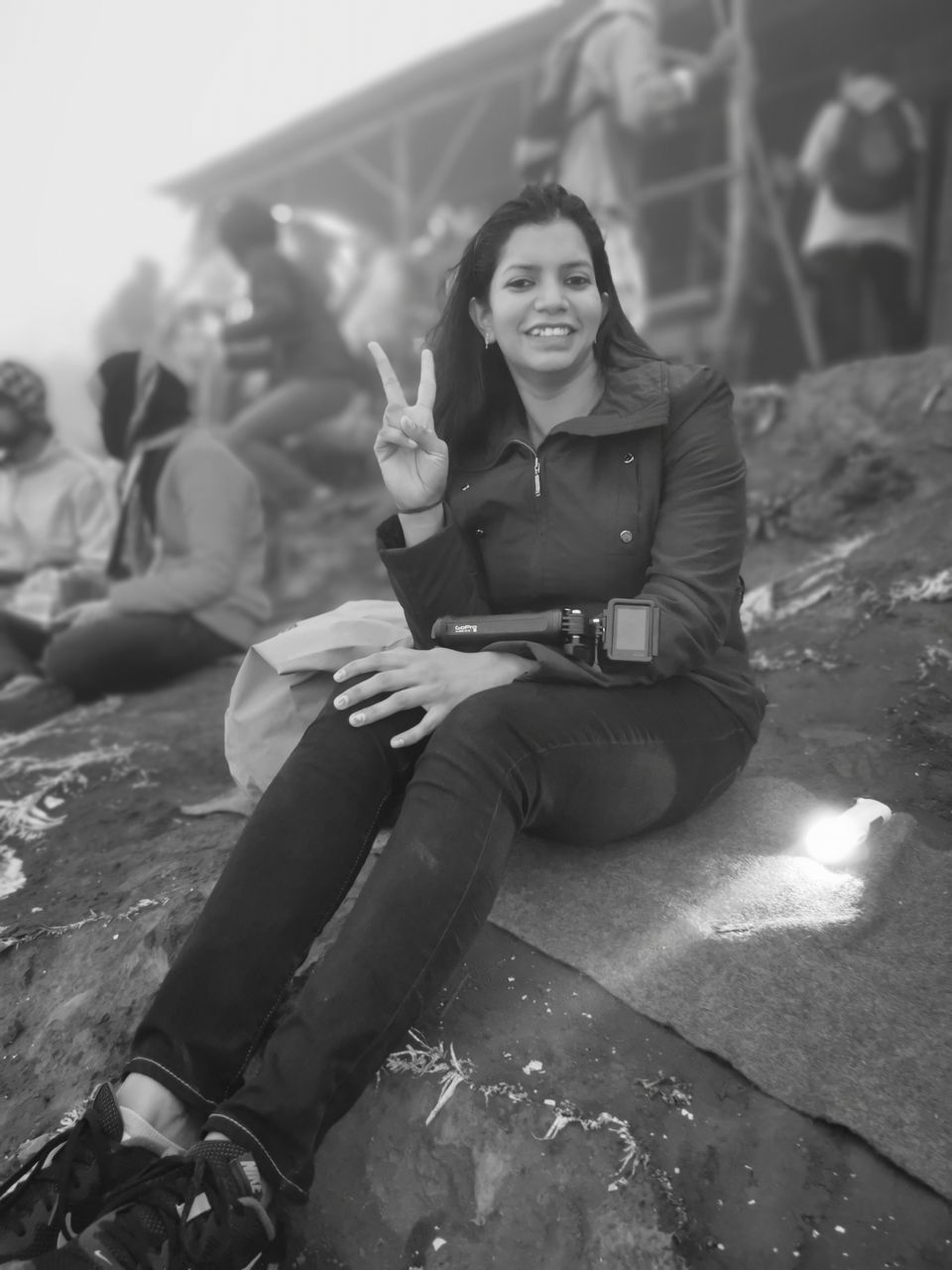 On the way back, we went to see the famous waterfall of Bali-the Tukad Cepung waterfall. It is located outside ubud and is one of the most beautiful waterfall of Bali. It took almost 15 mins to reach down to waterfall and it is family friendly. You can get pretty close to the waterfall and get some amazing pictures.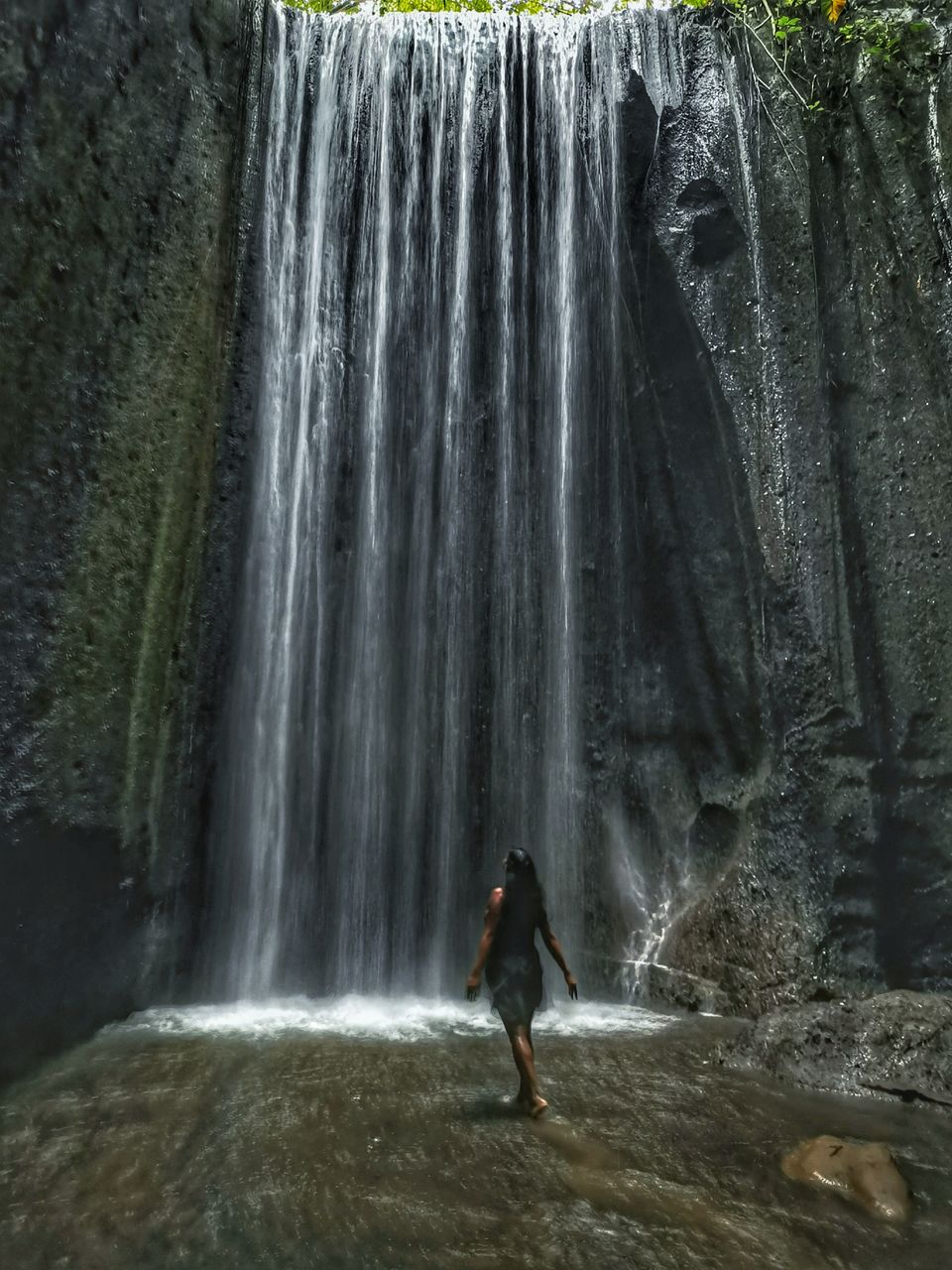 In evening, we went to Uluwatu temple to see the sunset. Uluwatu is on the southern most tip of the Bali and of the most oldest temple of Bali. You need to pay an entrance fee and you will get free sarongs here.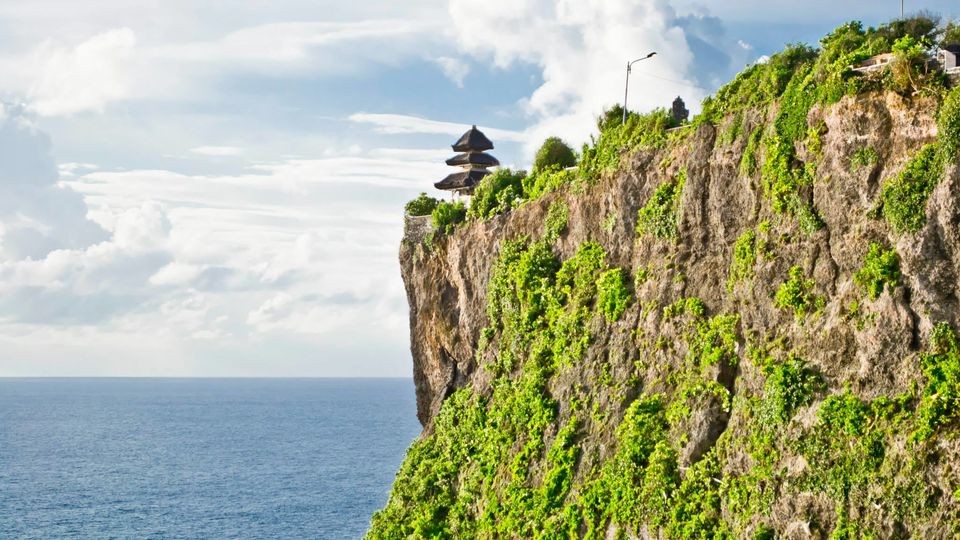 Beside the temple, there is a stage where you can see Kecak dance held everyday at 6 pm. There is a separate ticket for that which you can purchase at the entrance. Uluwatu is a perfect place for anyone who enjoy breathtaking scenery, stunning ocean views, art and culture.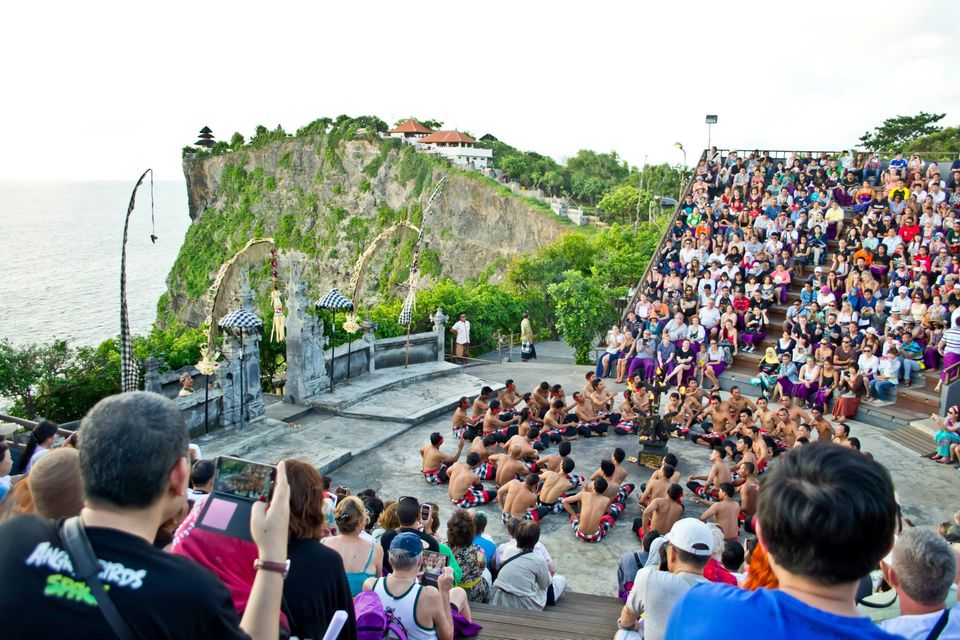 On returning, we went to Jimbaran for our dinner. It is famous for sea food. You can enjoy the food with the beautiful view of the sea. But if you are vegetarian, you wont get any options here.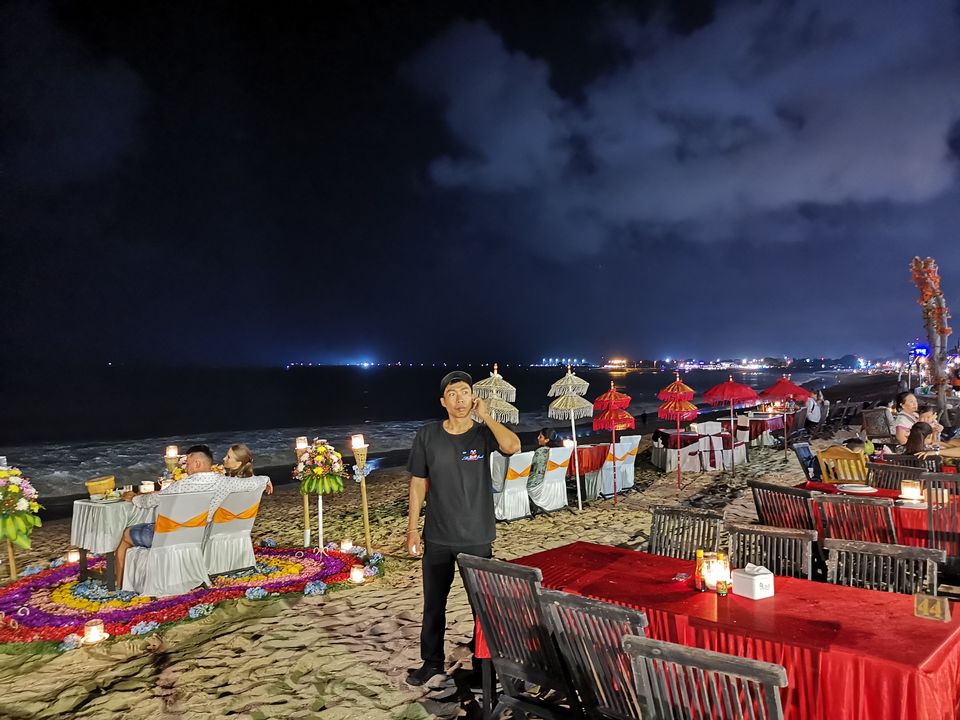 Next Day on Da y3, we went to see Ulun Danu Temple which is a water temple on Lake Bratan. From Ubud, it is 1.5 hrs drive and if you have enough time then only you plan to visit this floating temple. This temple is famous because it floats on the lake. You will get some beautiful pictures over here.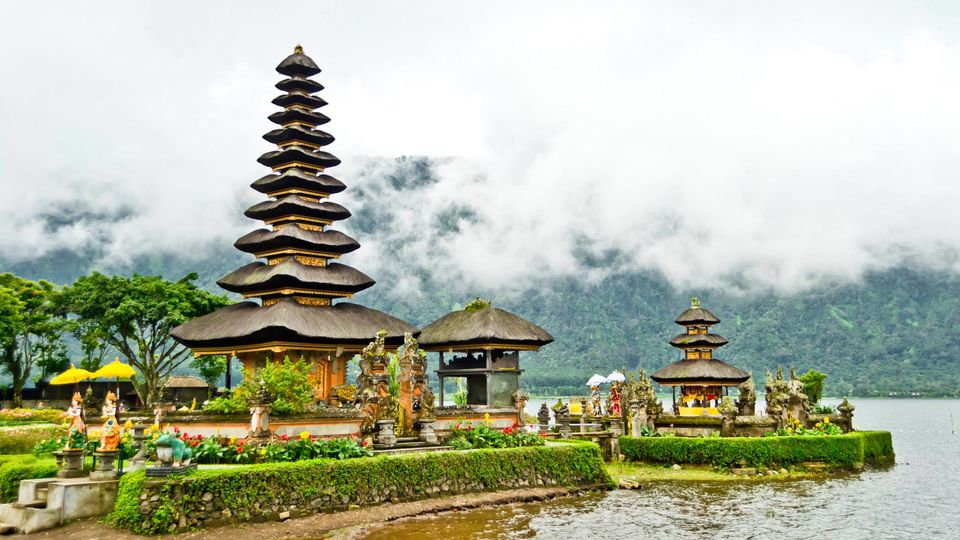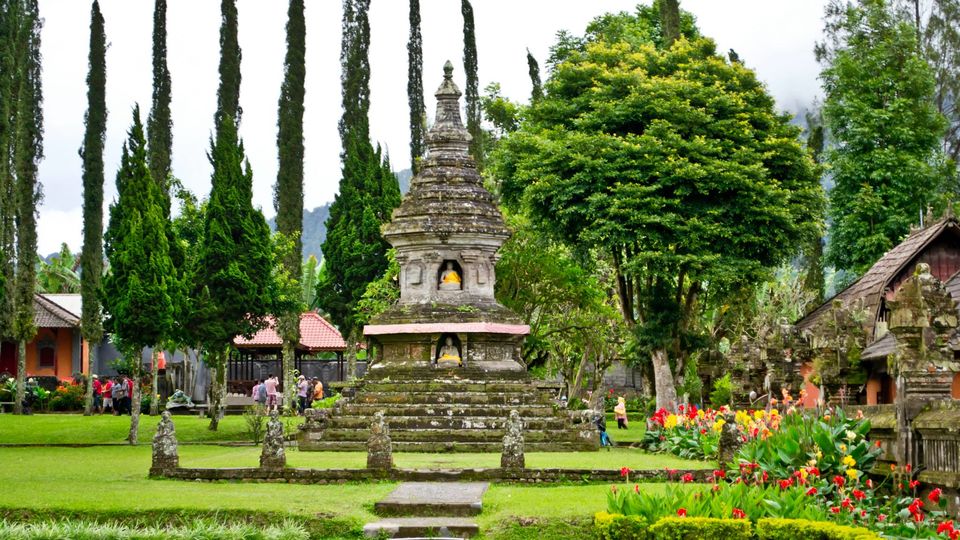 Throughout our stay, we stayed in a villa in Seminyak which we booked from AirBnb.