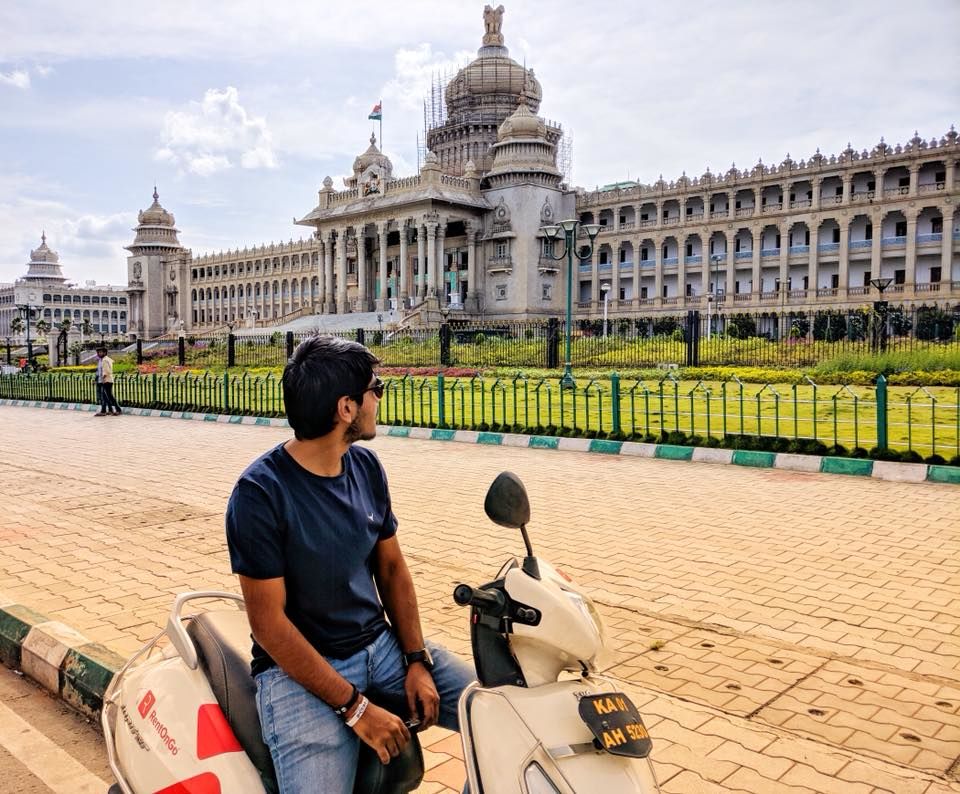 Hello everyone once again,
You might be very well aware of the places around Bangalore to explore on your weekends and you may have read n number of posts too , but you do not have much time to spare in this beautiful city and got like few hours then this might the post of your interest.
So I had like a not even a day to cover all places , I did the below places in 5 hours.
1. ISKCON Temple
2. Tipu Sultan Summer Palace
3. Kempfort Shiva Temple
4. HAL Museum
5. Vidhan Soudha
I very well I am not justifying by only covering these places, but thats the best I figured.
So If you don't have a bike then you can book one on rentongo. You ll get at a very nominal price and you can save a lot of time by not depending upon public transport.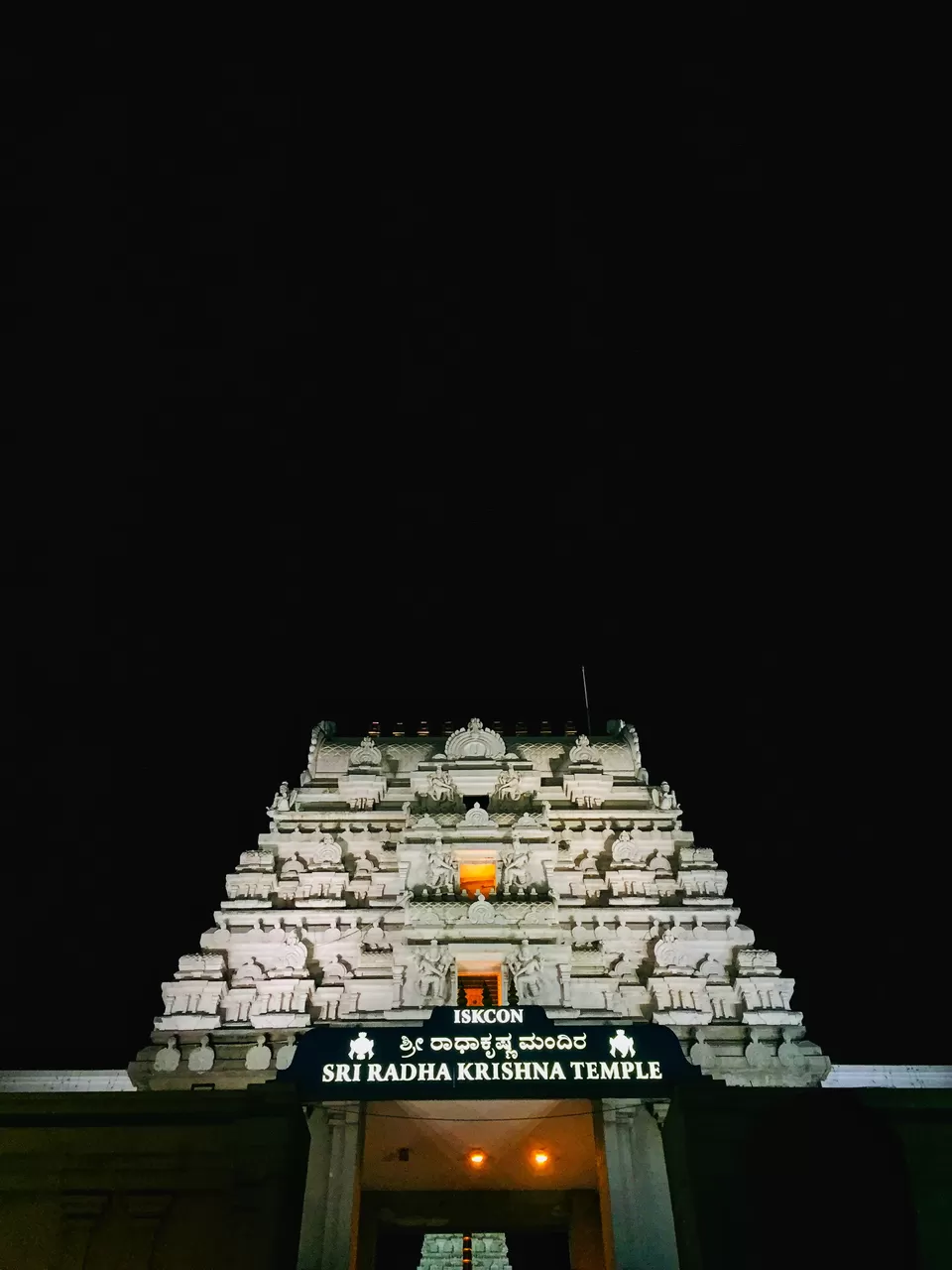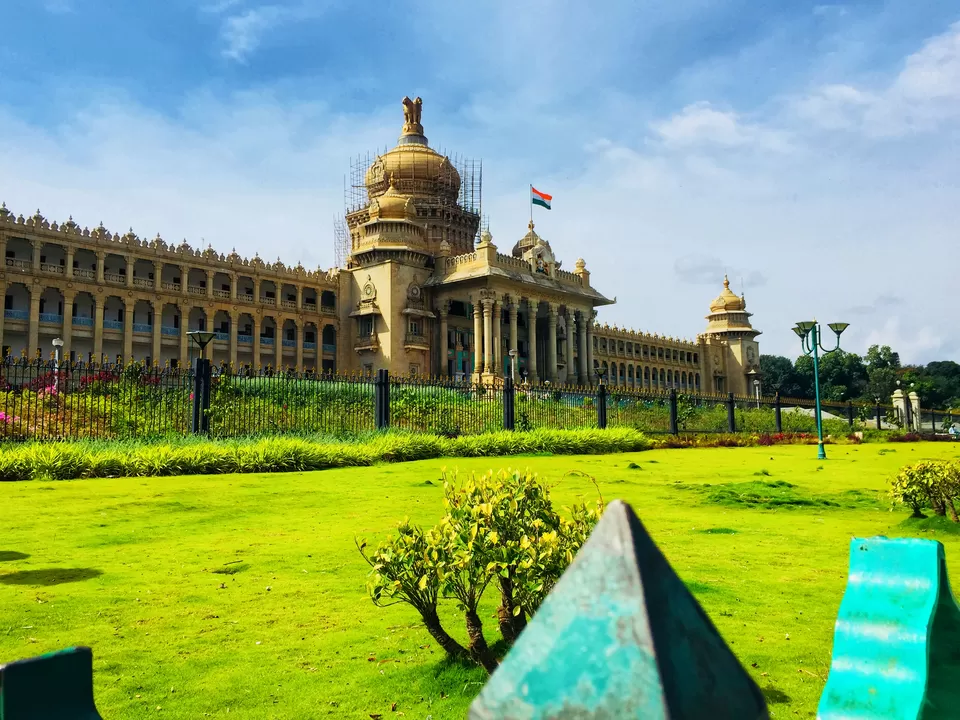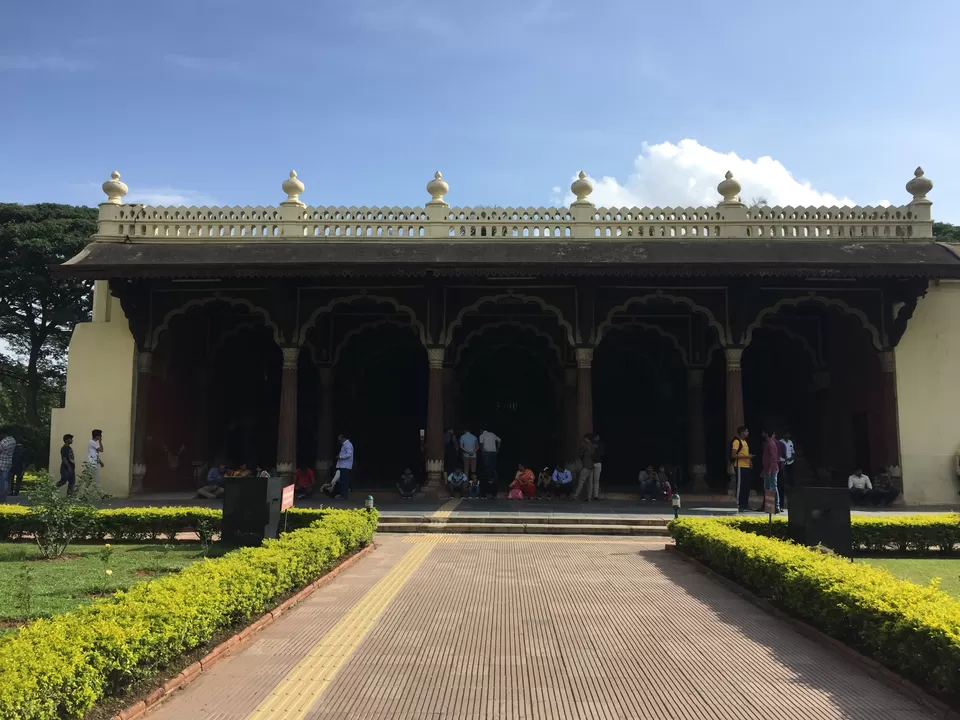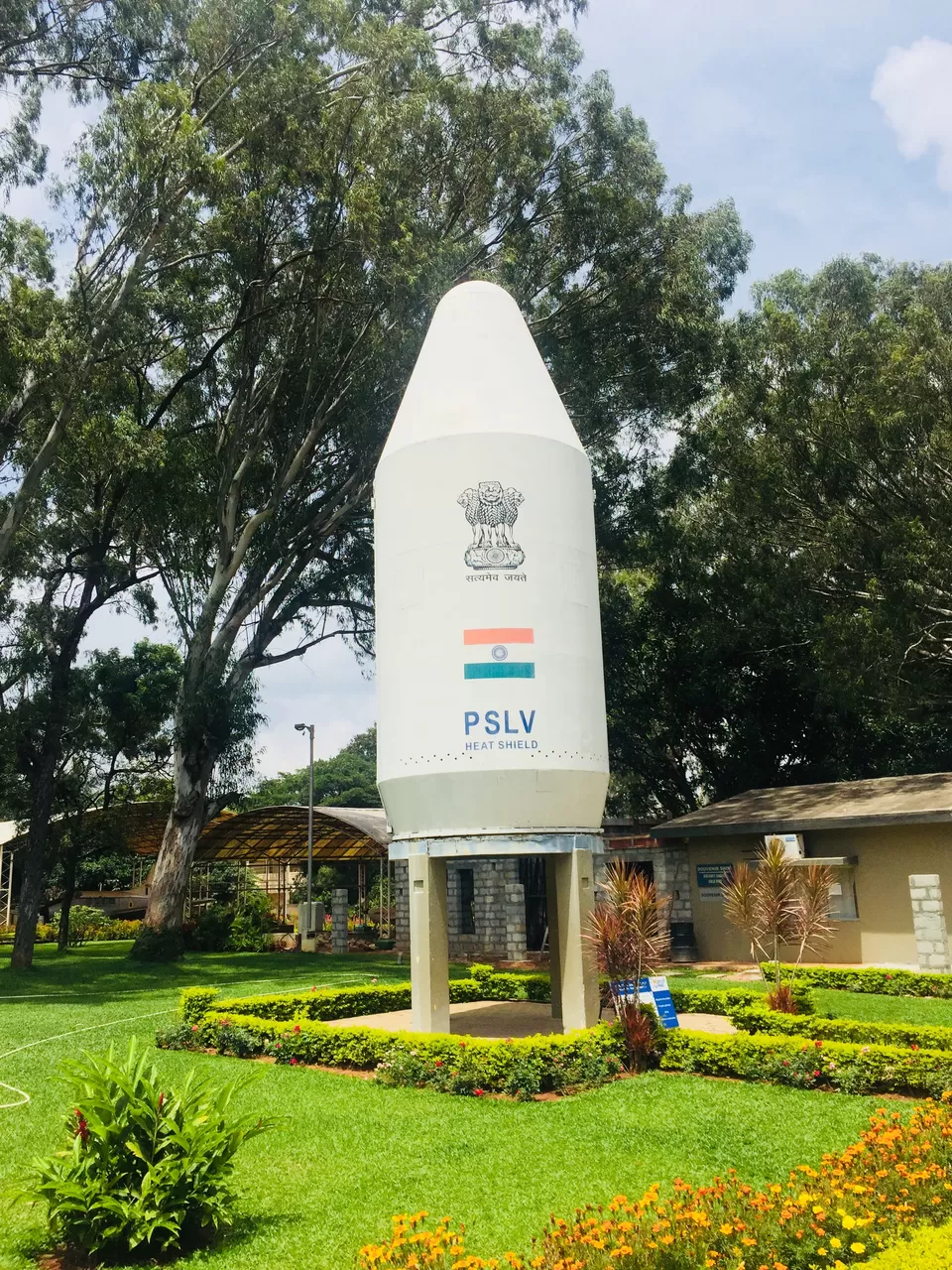 I would highly recommend you to visit Vishan soudha as its a true delight to eyes. It is constructed in a style sometimes described as Mysore Neo-Dravidian, and incorporates elements of Indo-Saracenic and Dravidian styles. The construction was completed in 1956.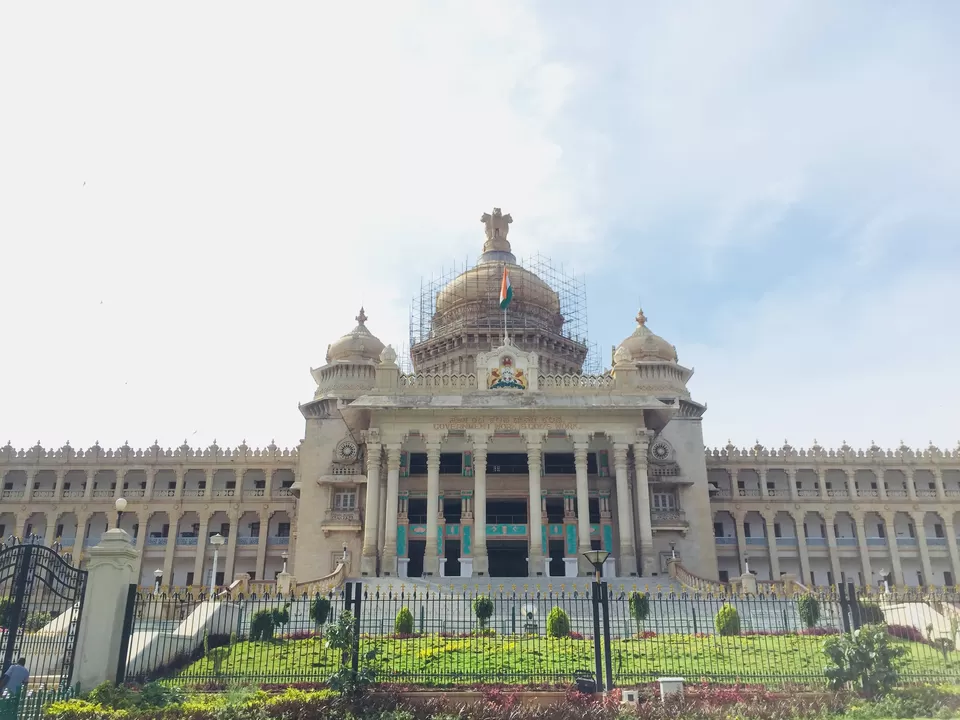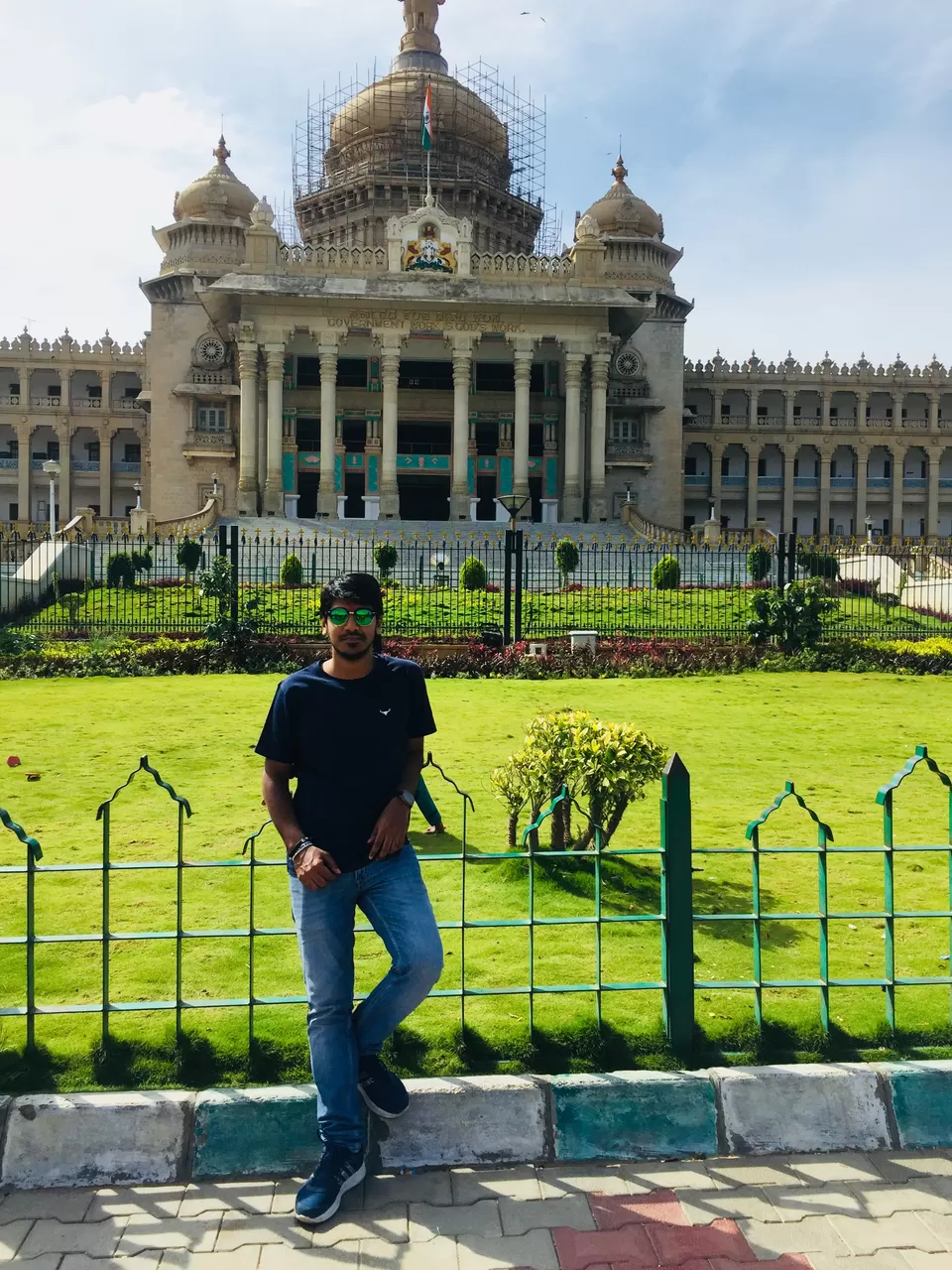 Going forward the next place should be Tipu sultan summer palace.It is an example of Indo-Islamic architecture and was the summer residence of the Mysorean ruler Tipu Sultan. Hyder Ali commenced its construction within the walls of the Bangalore Fort, and it was completed during the reign of Tipu Sultan in 1791.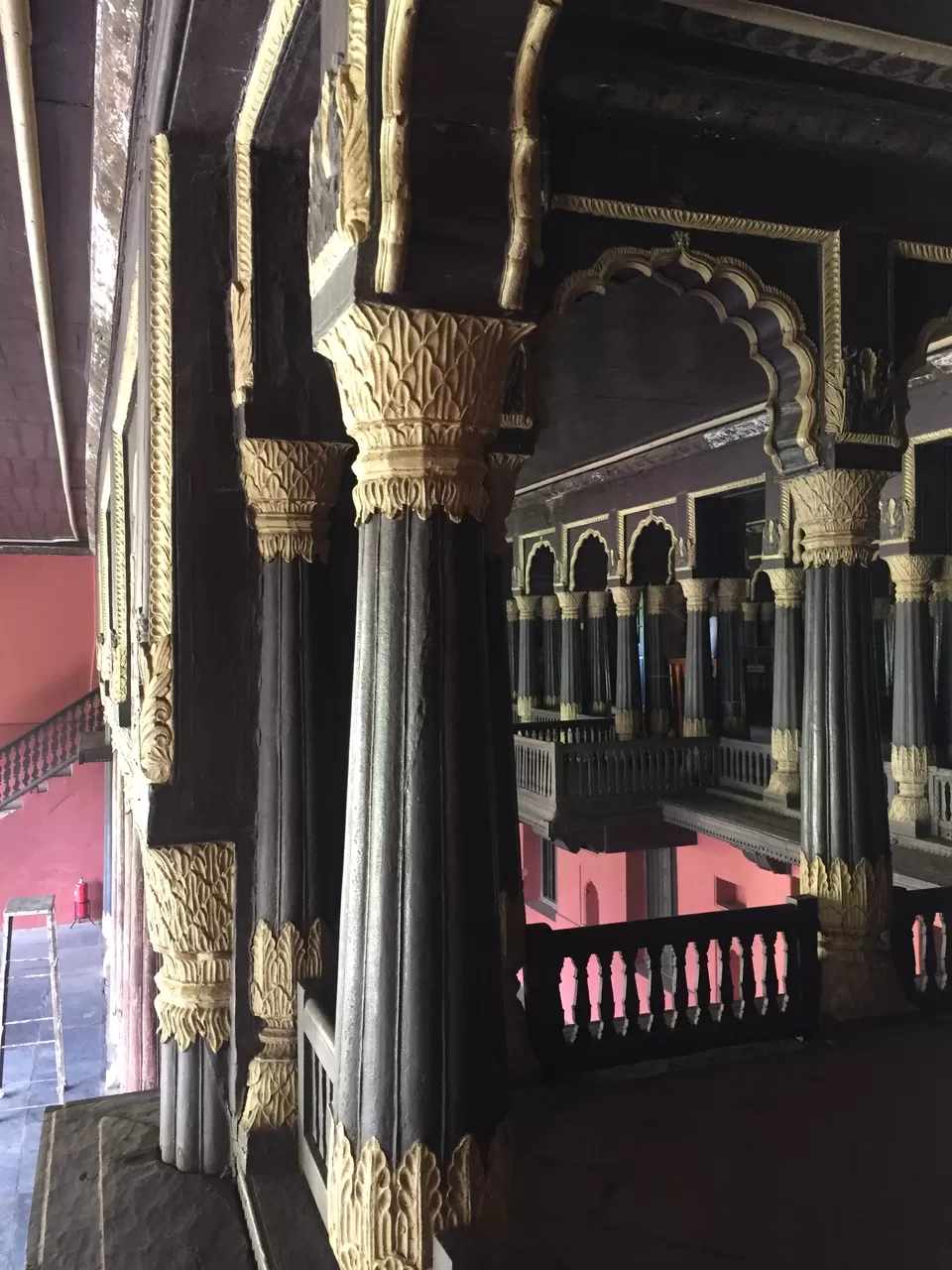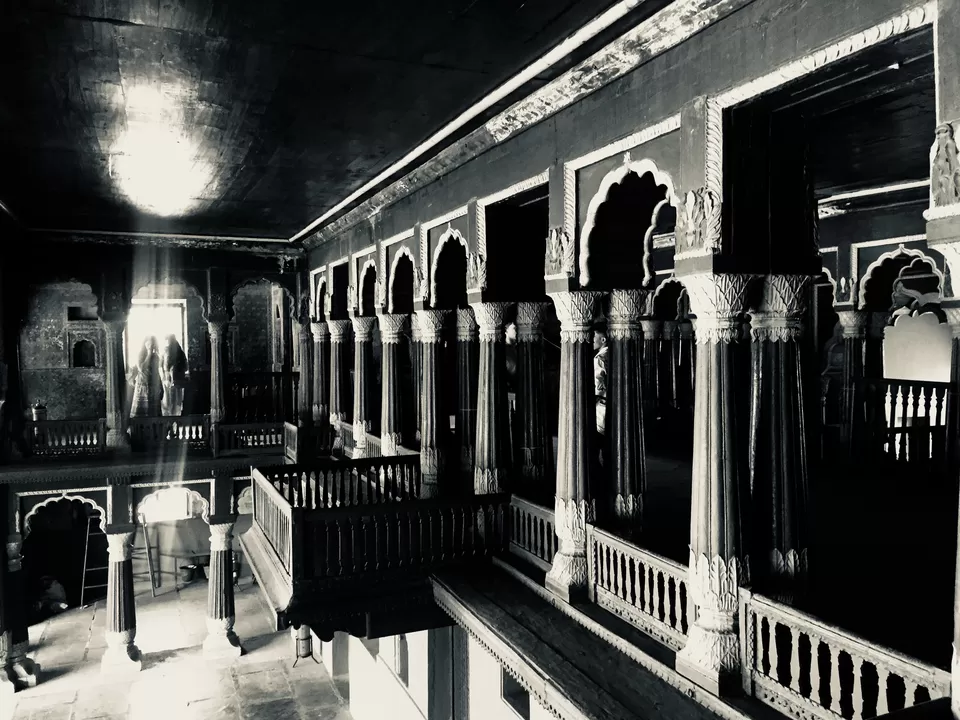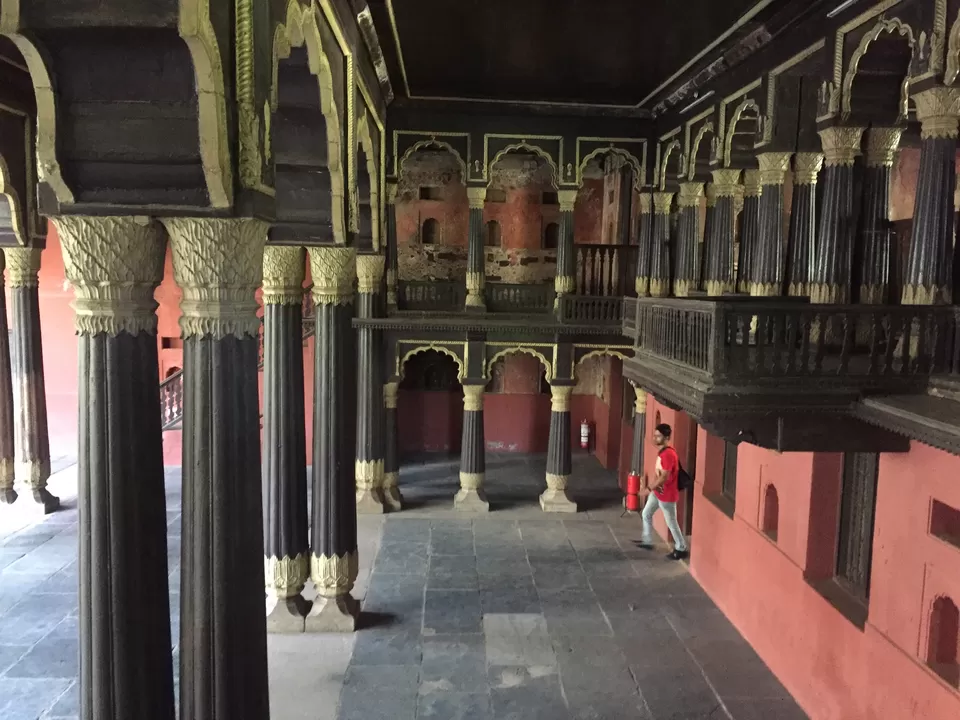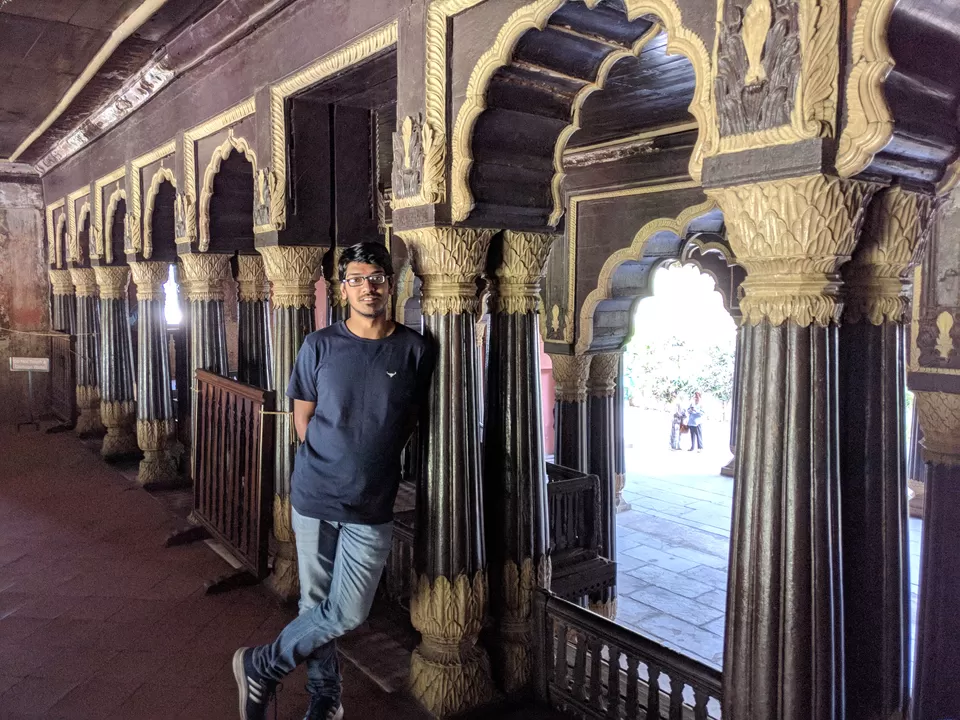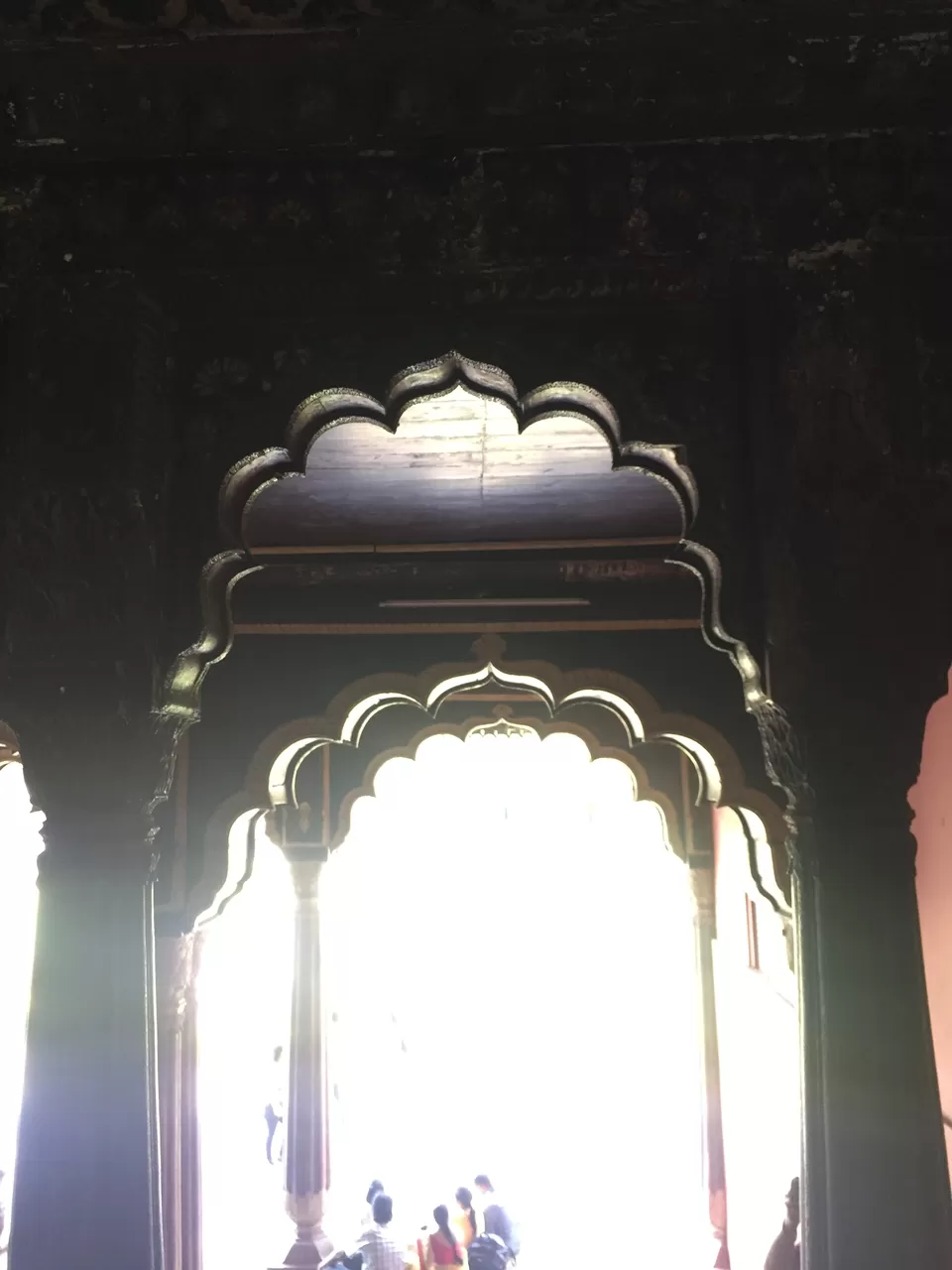 Sri Radha Krishna Temple has deities of Radha and Krishna located at Rajajinagar, in North Bangalore, Karnataka, India. It is one of the largest ISKCON temples in the world. The temple is a huge cultural complex that was inaugurated in 1997 by Shankar Dayal Sharma.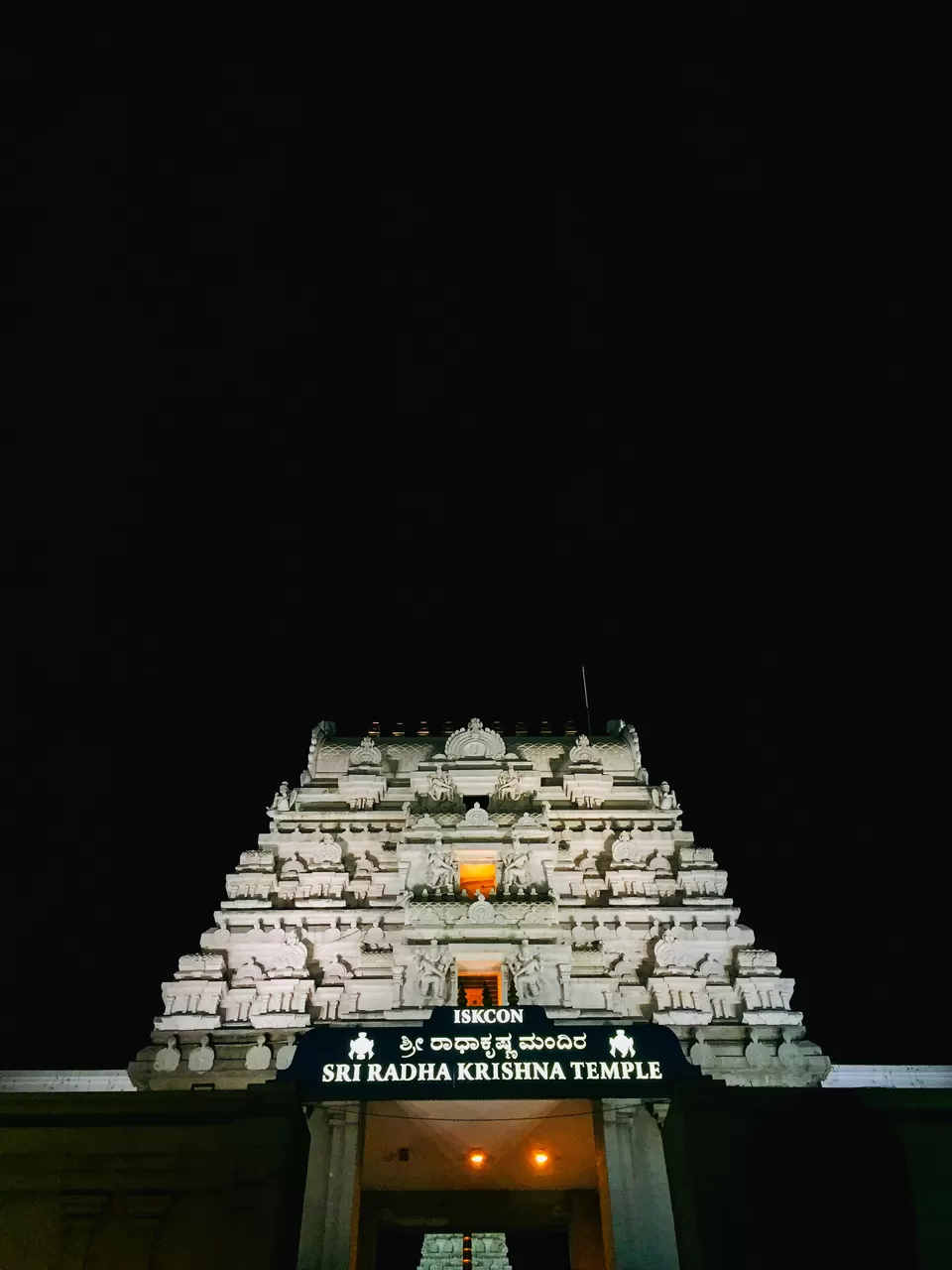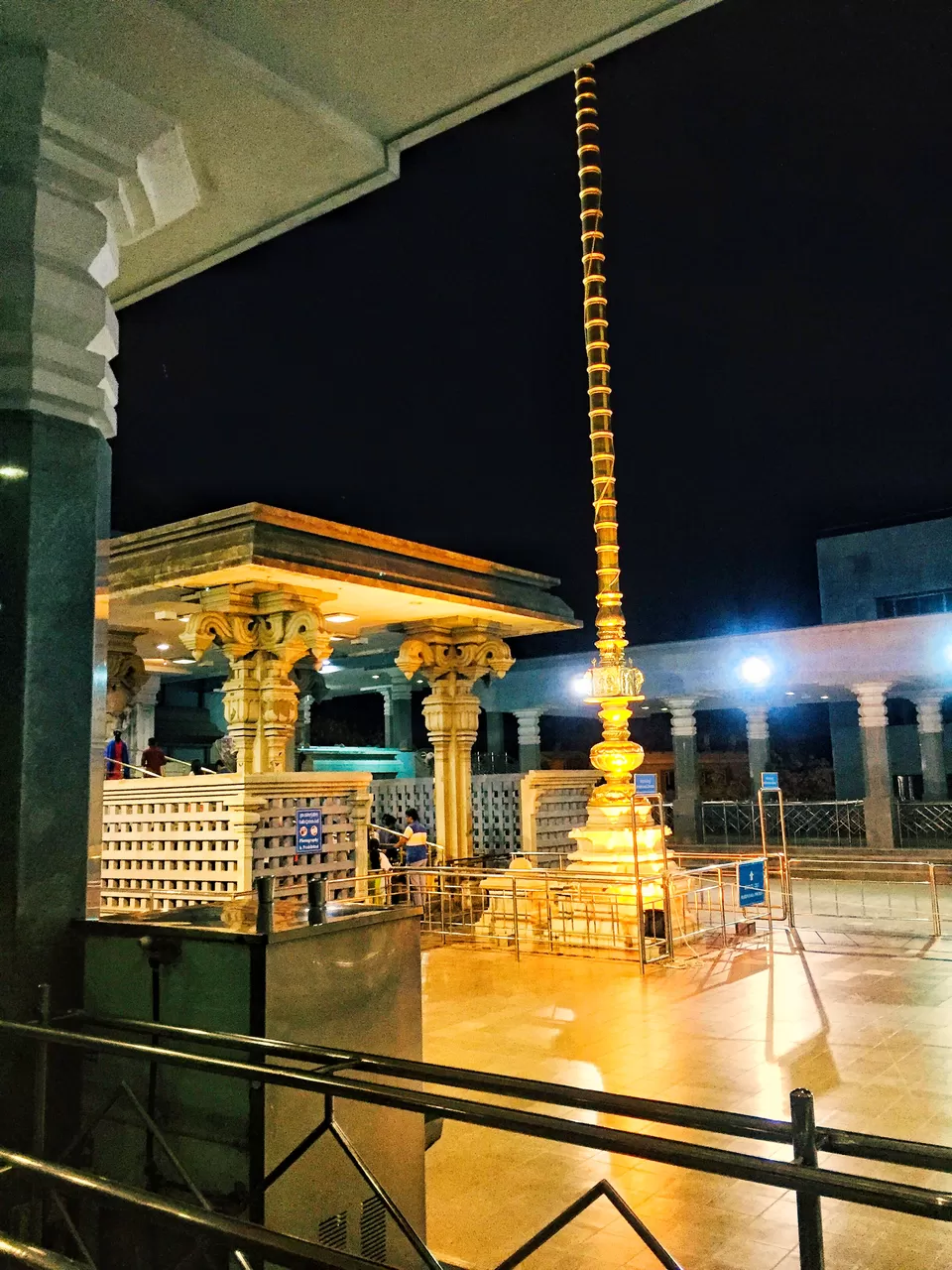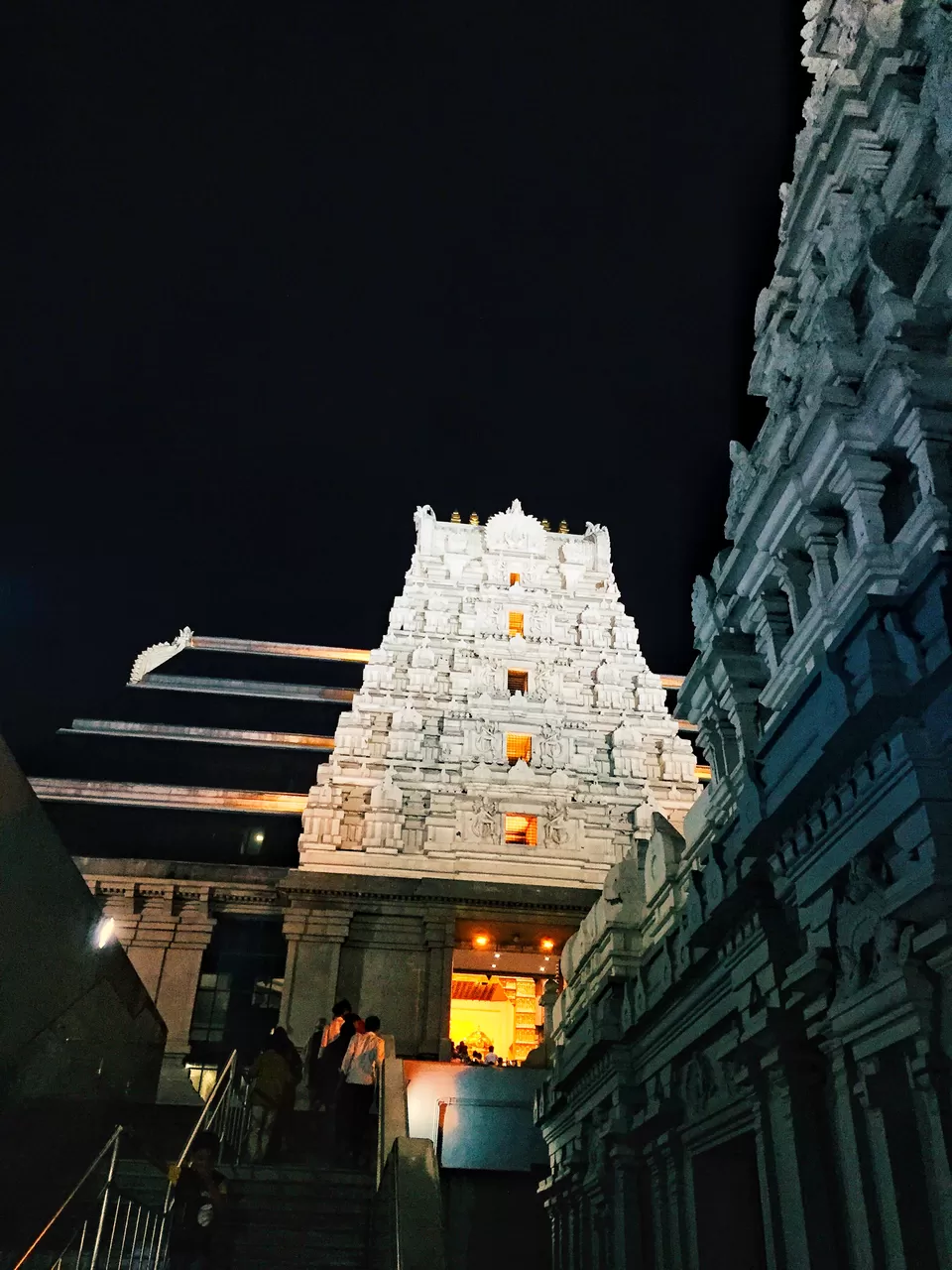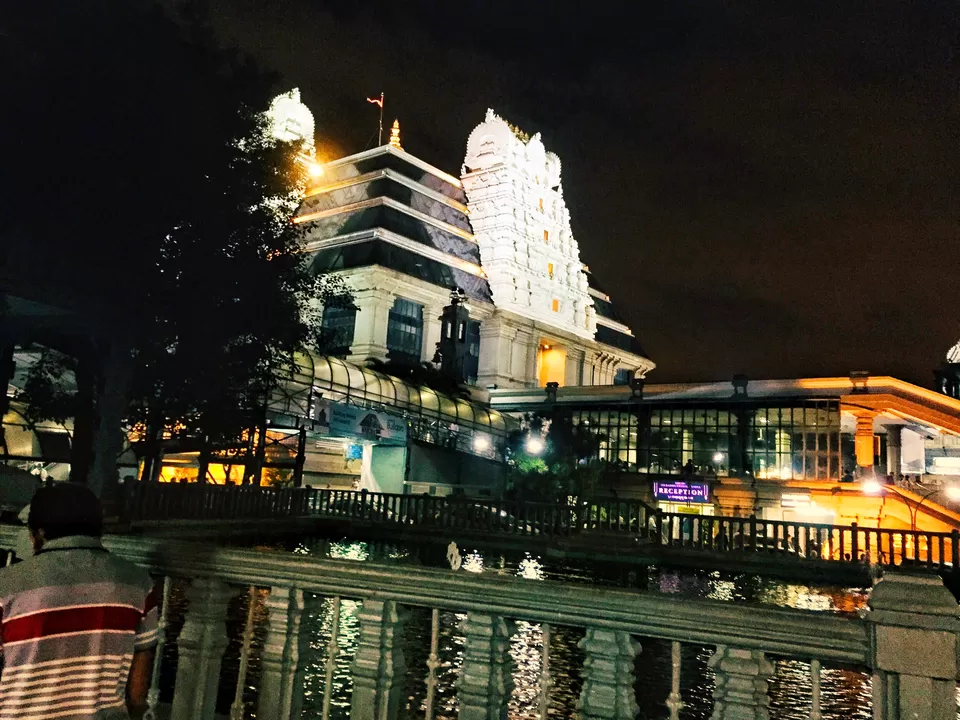 Well photography was not allowed inside so I captured only few of these.
The Shivoham Shiva Temple, situated at Old Airport Road, Bangalore, India was built in 1995. It features a Shiva statue that is 65 feet tall idol. It is a must visit place as you get to witness the entrance as cave entry with decorum of haridwar,rishikesh,12 jyotirling, 4 dham yatra..etc etc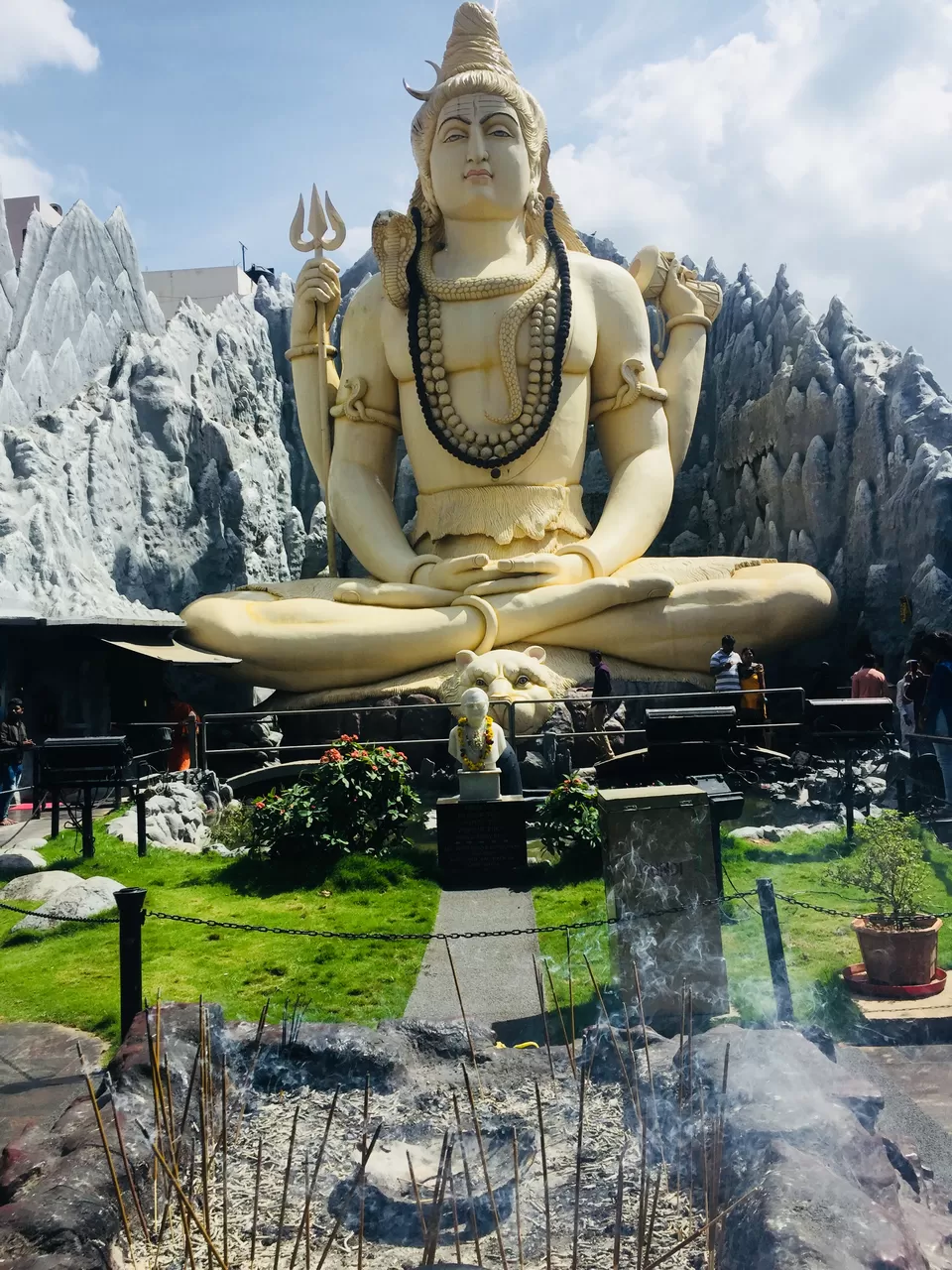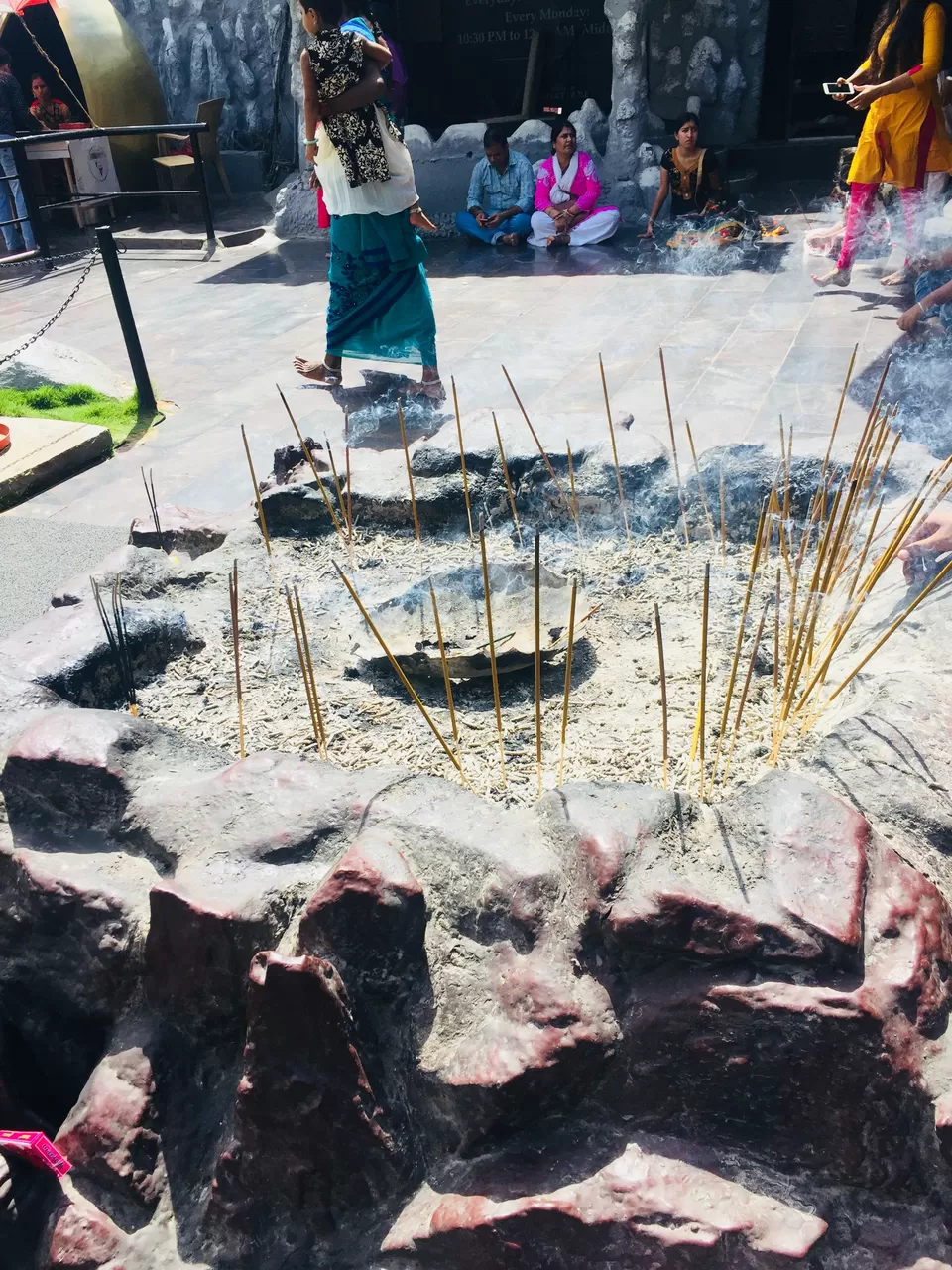 Last but not the least Hindustan Aeronautics Ltd. Museum has to be done. This is the very place were we built our Tejas figher plane. HAL museum showcases the growth of the Indian aviation industry and HAL for six decades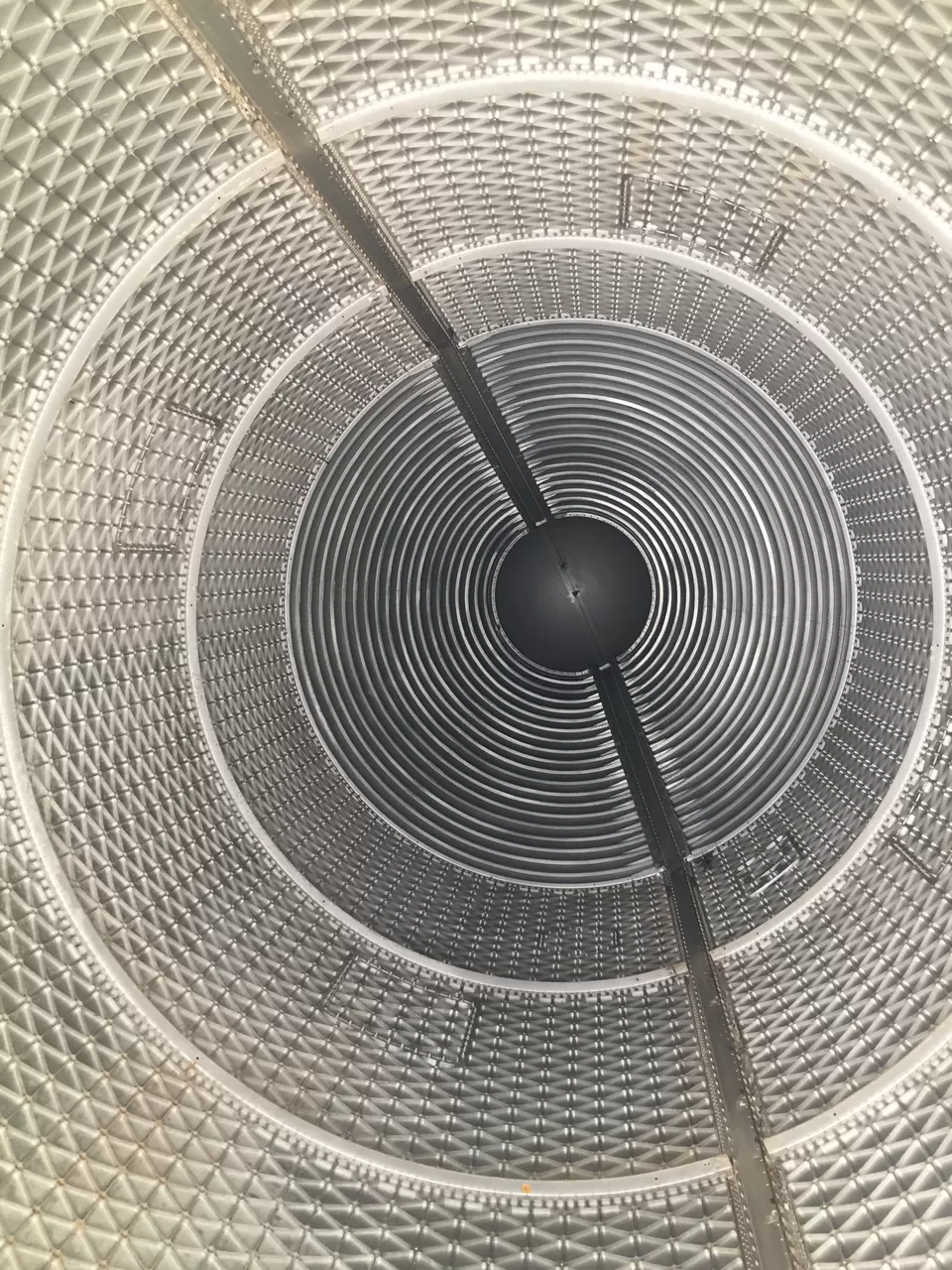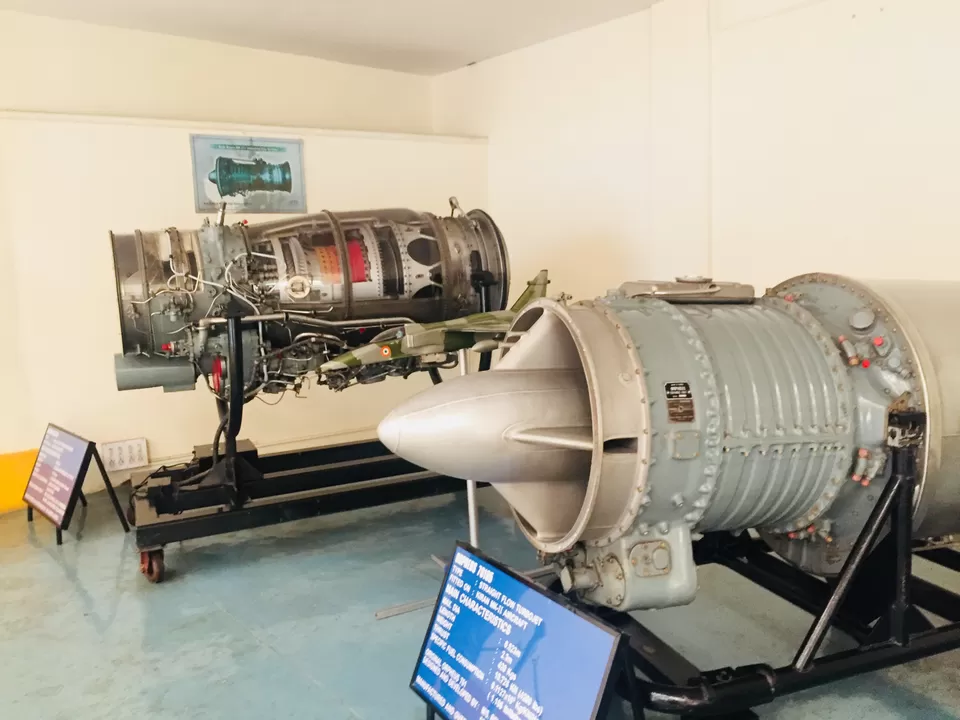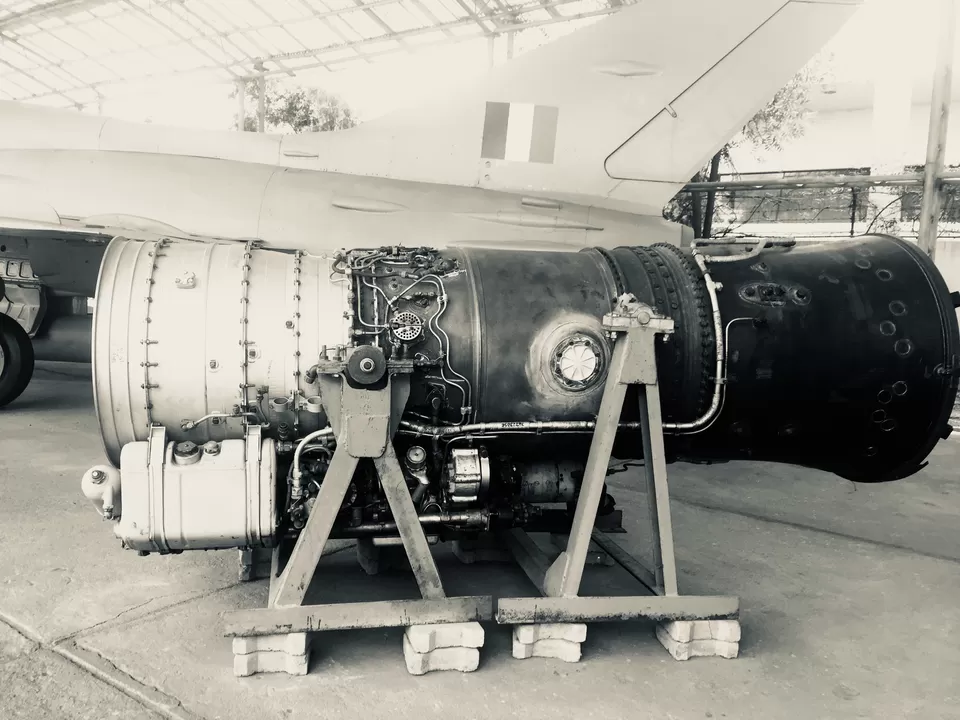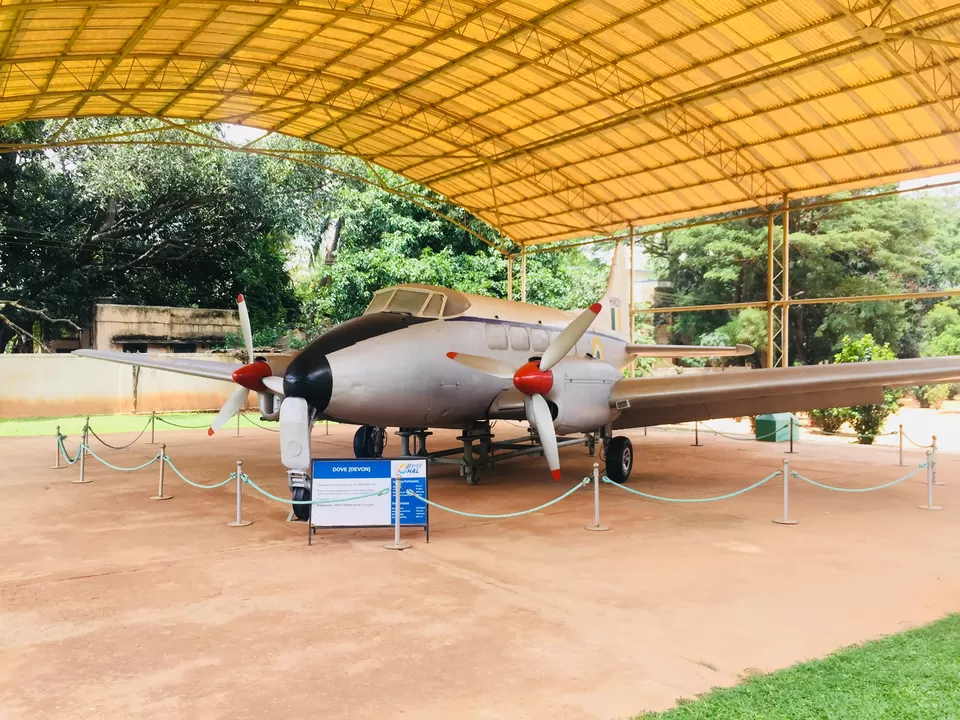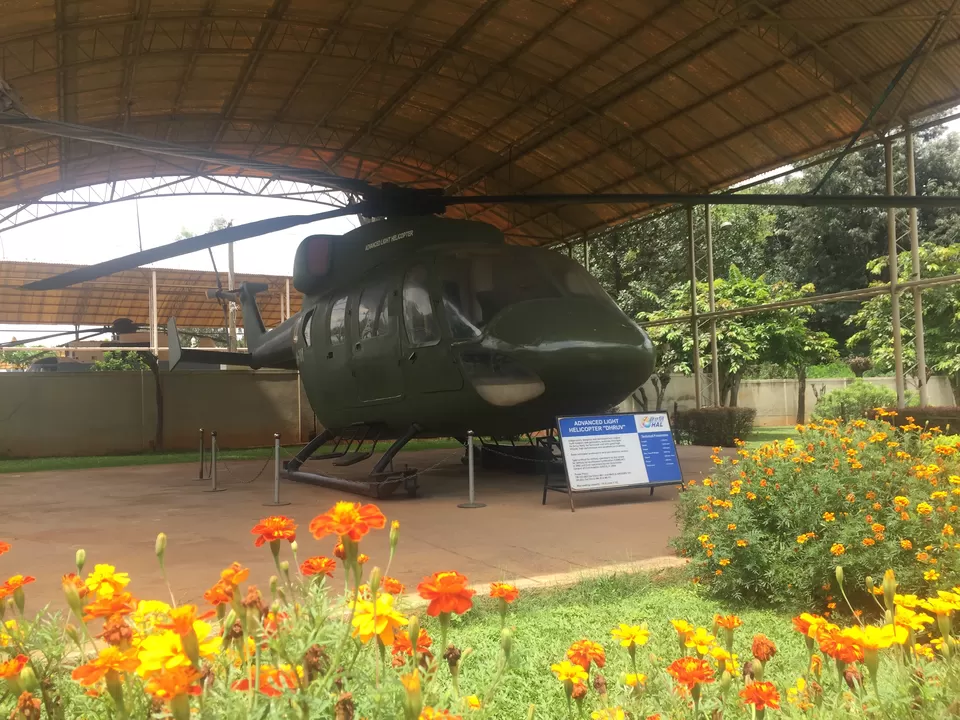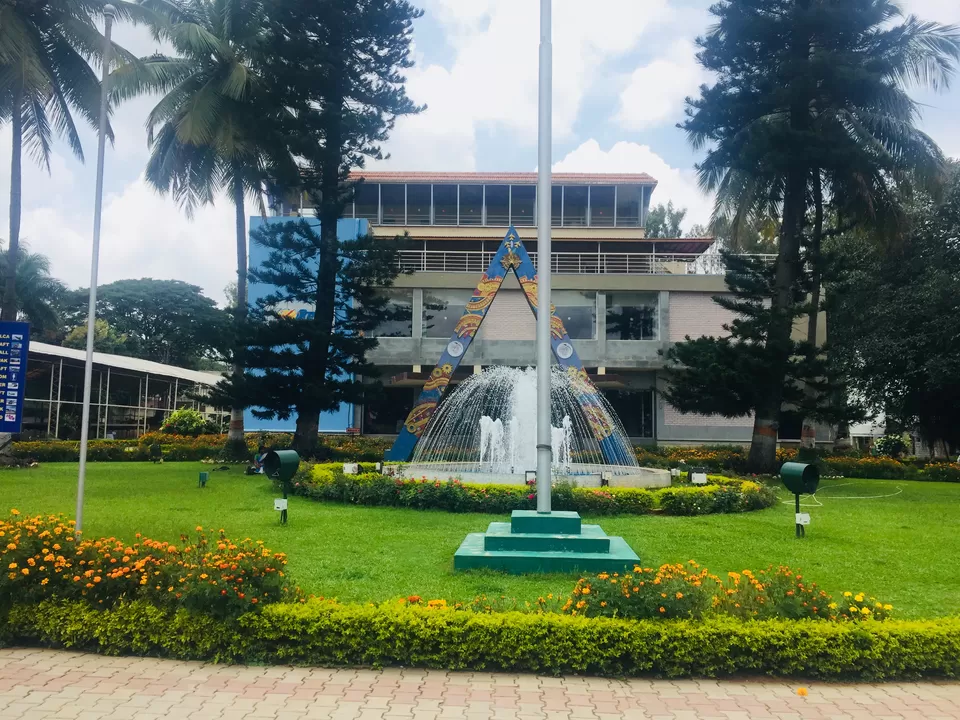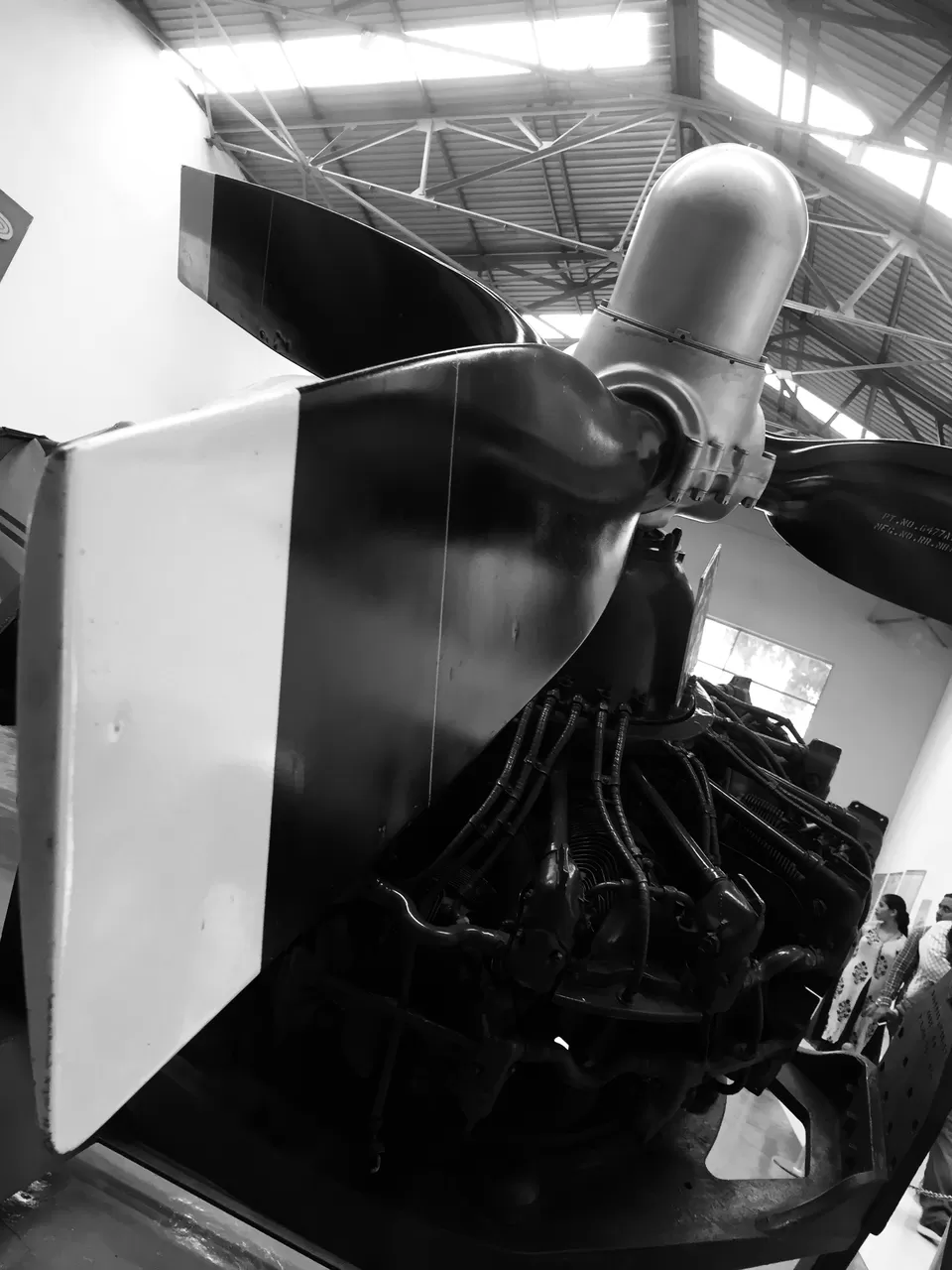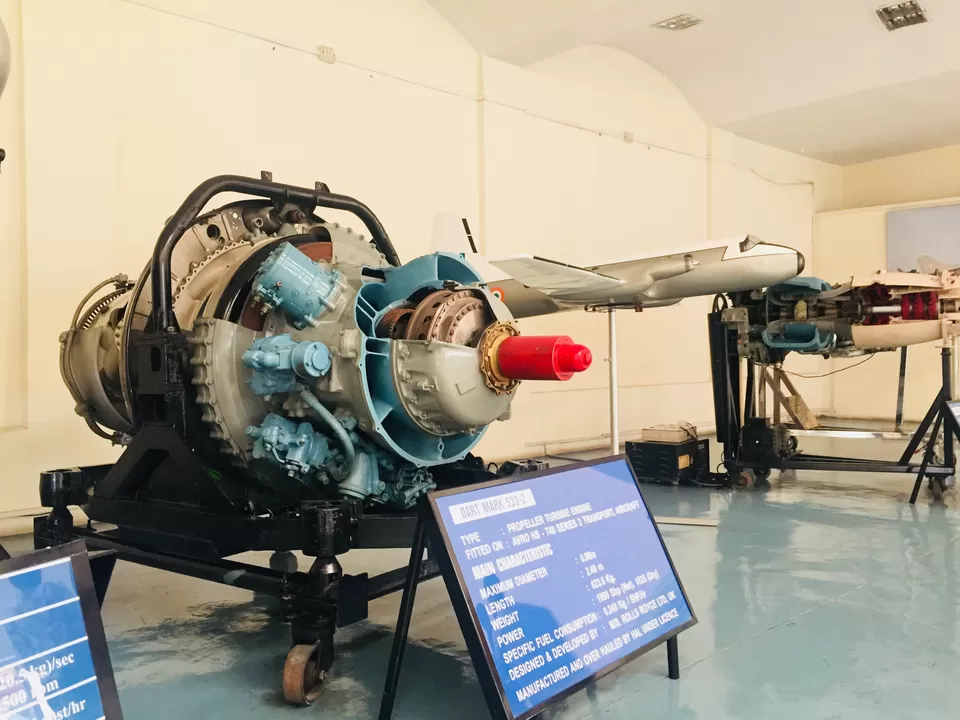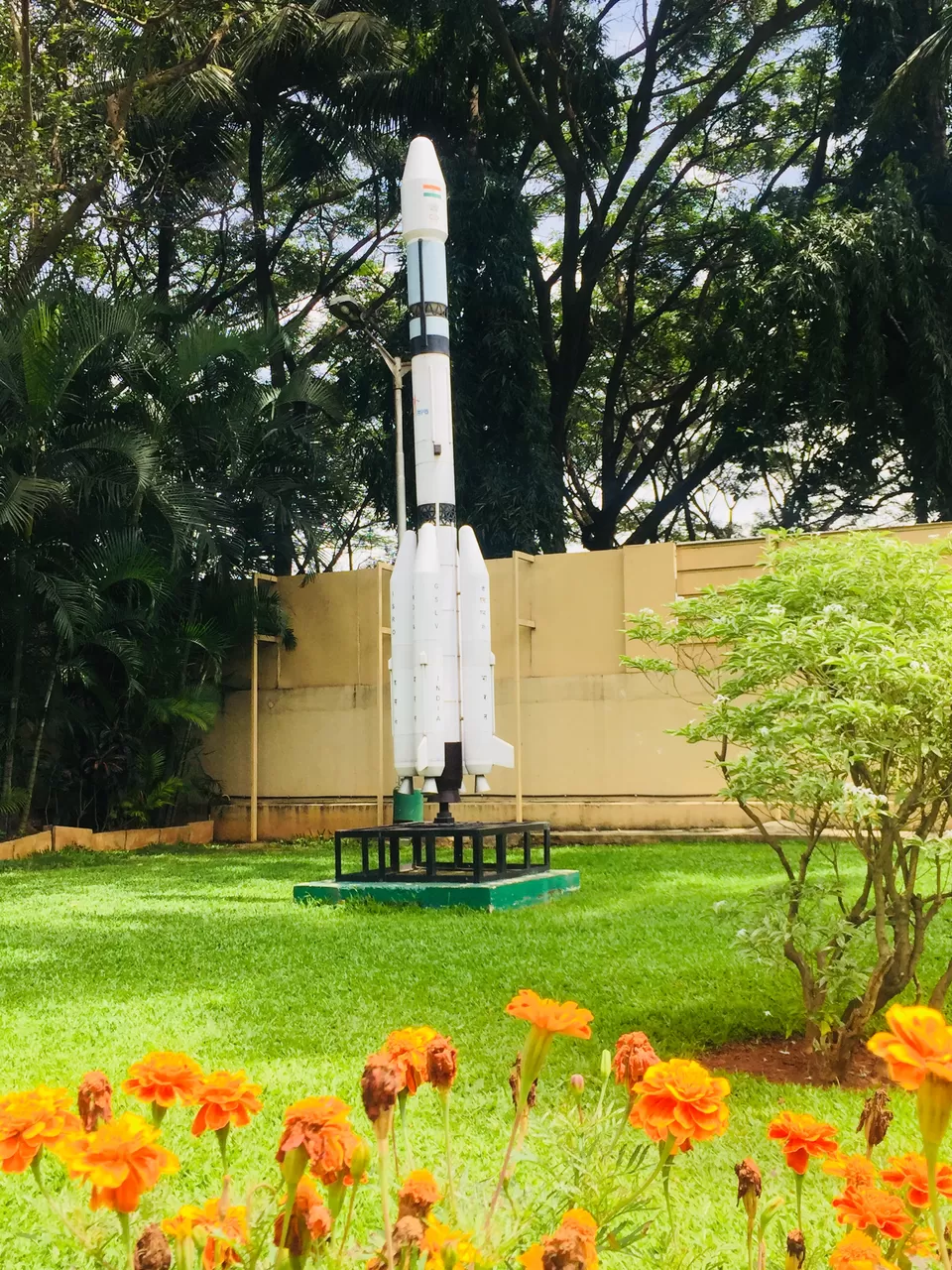 I hope this blog helps you in planning your next unplanned bangalore trip, because if its planned then why to cover it up in just 5 hours :P Do comment if you feel like any other place should have made to this list and let me know. Thanks