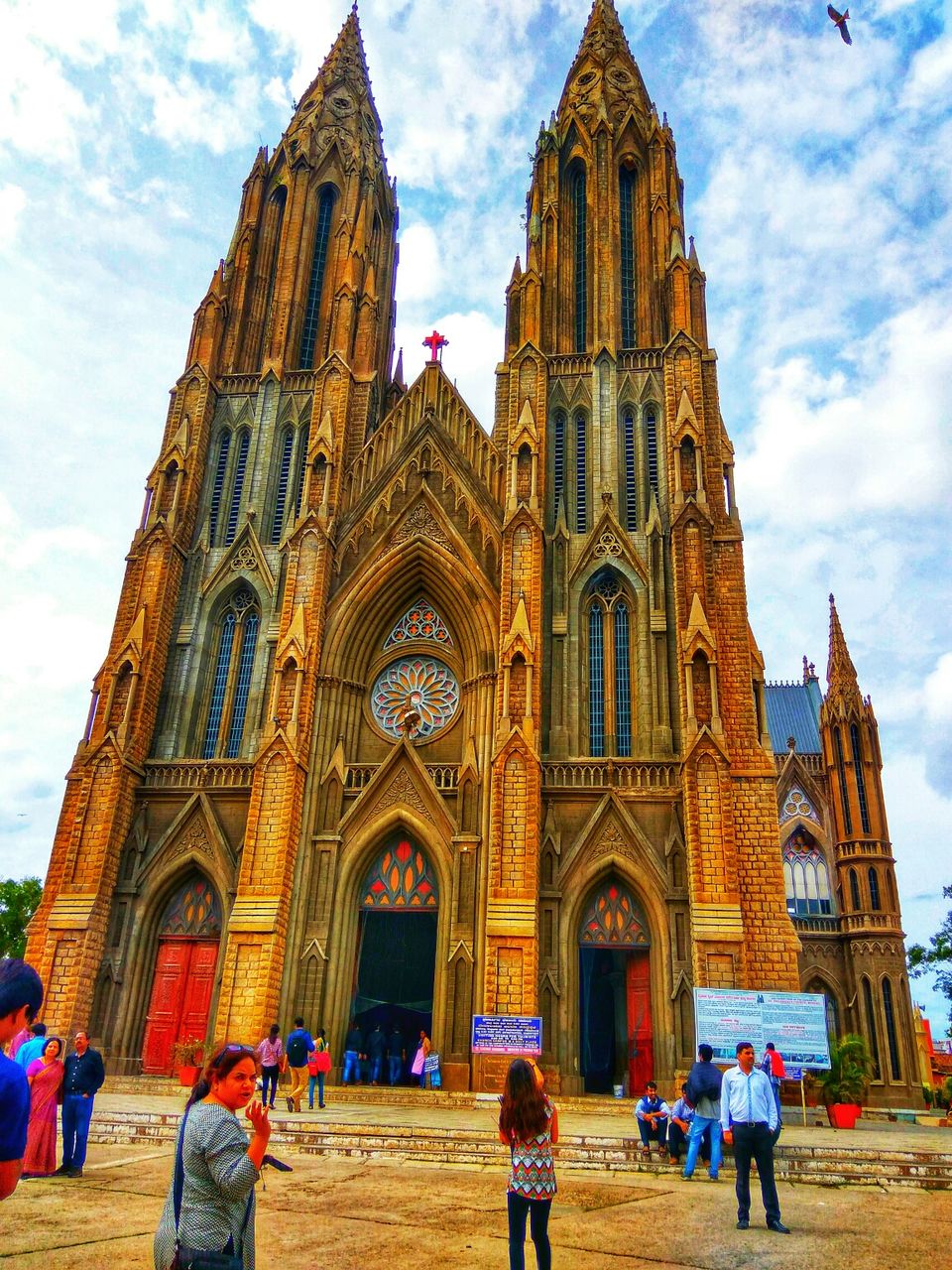 I took trip for Mysore from the Banglore . One day was enough to look , explore and travel around the city. It was feasible because of Karnataka Goverment Bus, which covers all the most interested and talked points of the city. One can book the bus through Karnataka tourist site and it is worth the kind of hospitality they provide .
Mysore now Mysuru ,the beauty of place has nothing to with name by whatever name you call or how many times you change the name.Mysore holds its own history ,it is known for its heritage structure, following own tradition .One of the more reason is its famous and grand celebration of dussehra. You have got many reasons to travel Mysore,because it has many fascinating stories to get heard and witness with the place. Travelling to mysore is very much affordable whether you are in karnataka or not. Like from banglore it is very easy to travel to mysore in very good price.You can book the bus or car if you are looking for affordable budget then definitely go for karnataka government bus ,in super deluxe bus with tour guide who will explain and will narrate each story of each street you pass through in detail, that will definitely make your journey like you are living in that era only,you don't feel like tourist anymore.You will feel like you are living the moment and you will realize there is so much to learn about the place because it has its own chapter in history. No,doubt you'll fall in love with the city when you witness the charm of the city. Architecture of the city tells the story of the city.
The Kingdom was ruled by the Wadiyar dynasty.The palace blends Hindu, Islamic, Gothic and Rajput styles.Mysore is noted for its heritage structures and palaces, including the Mysore Palace, and for the festivities that take place during the Dussehra festival when the city receives a large number of tourists from around the world. It lends its name to various art forms and culture, such as Mysore Dasara, Mysore Painting; the sweet dish Mysore Pakah, Mysore masala dosa; brands such as Mysore Sandal Soap, Mysore Ink; and styles and cosmetics such as Mysore Peta (a traditional silk turban) and the Mysore Silk sarees. Mysore is synonymous to royal past and regal remnants. Glittering royal heritage and magnificent monuments and buildings mark the city's tourism scene.There is a reason why Mysore is called the City of Palaces! The iconic Mysore palace continues to be the face of all the heritage buildings of the city but there are other places also that will take you a step closer to royal living. These places include Jaganmohan Palace, Royal Orchid Metropole, Clock Tower, Gun House, Town Hall, Wellington Lodge, Rajendra Vilas Palace, Karanji Mansion, Jayalakshmi Vilas Mansion, Lalitha Mahal Palace, Crawford Hall, Brindavan Gardens, St.Philomena's Church, Jayachamarajendra Art Gallery, Shri Chamundi Temple and Srirangapatna.This is also the place that has seen the rise and revolt of Tipu Sultan.It is hard to think beyond royalty in Mysore but the fact remains, the city is actually much beyond it! Once you are done with your meeting with the palaces and forts, time to take a detour and explore the activity side of the city. The place famous is for mysore saree,sandalwood and mysorepakh. Take time out to a see silk saree being woven, a yoga session, witness how sandalwood oil is extracted and go for a flora and fauna expedition in Karanji Lake Park.
We travel because some sort of positive vibes we get,we feel rejuvenating and feel motivative. In Mysore it was different, i would say it was like ethnic vibes,cultural vibes..historic because one will feel connected to our history. It is because the way place is maintained and balanced .
Must visit Mysore!!!
Mysore is calm and  peaceful city with the maintained culture and following its own traditions and surrounded with greenery gives more reason to visit the place  .