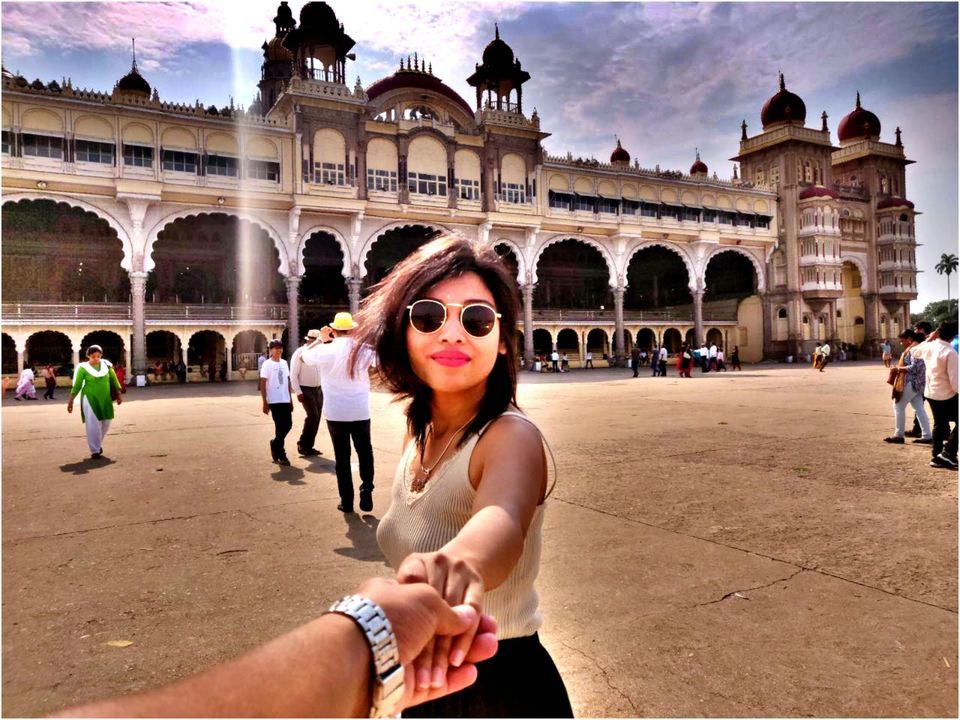 Mysore is visited by those people who loves to explore and feel the adventurous classic royal architecture, Those who are art lovers. The city has historical background.As it is having large number of palaces due to which it is known as the 'City of Palaces'. IT is 145 kms(3 hours) journey from Bangalore, not very far. I will recommend you to visit in rainy or winter season. You can also check the forecasting to visit in summer.
Mysore has 31 tourist places. But I will sum up the most visited and most beautiful places here. You can visit all the places if you are planning 3-4 days visit but if you are planning for 2-3 days visit, it is enough to cover Mysore. As most of the tourist places are located within 10 km. The most visited place in Mysore is 'Mysore palace'. 1.5-2 km away from Mysore main bus stand. It is the attraction of the city because of its architecture and light and music show in the evening. It is constructed in 1897 and best visiting time here is dussehra. They held 9-10 days big dussehra festival. At that time palace and complete Mysore is fully decorated with lights and pinnacle. To visit the palace for child 10 rs charge for student 30 rs charge and for adult 50 rs charge is there.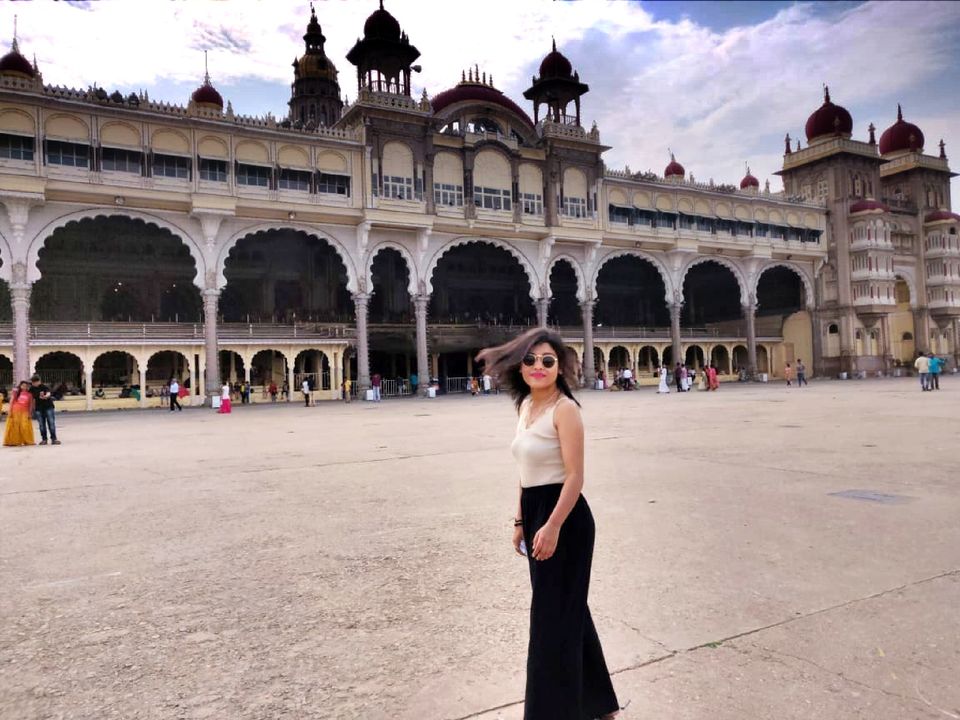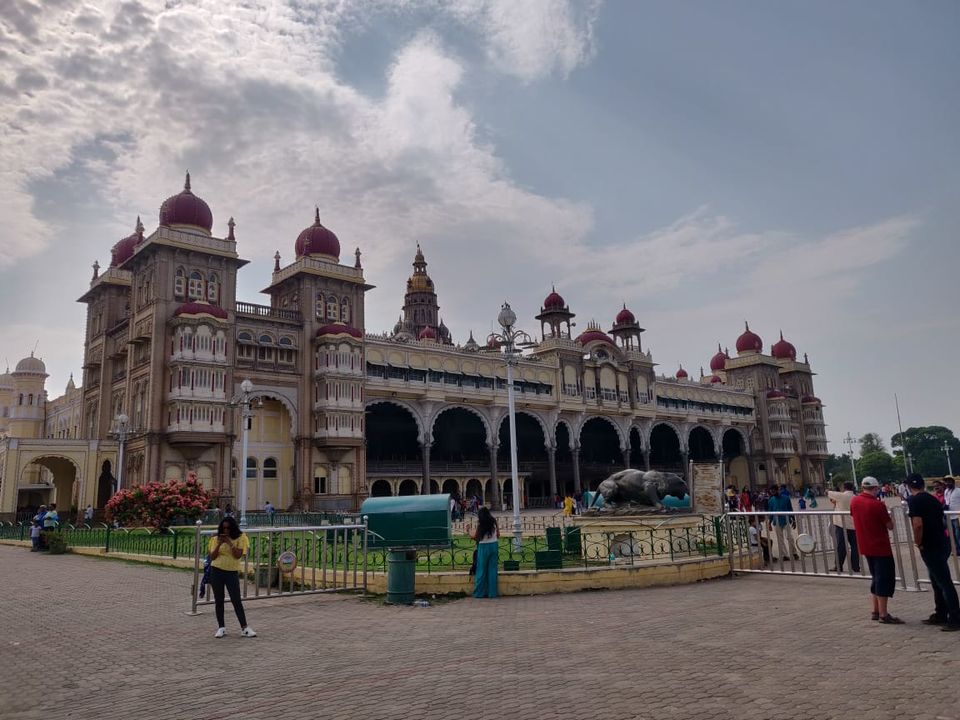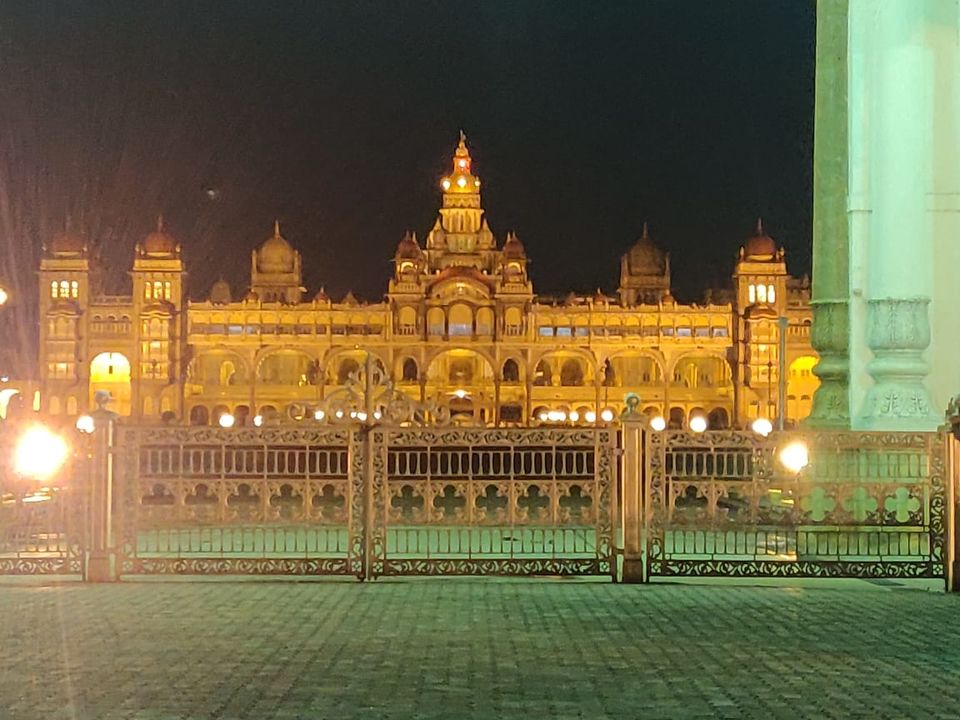 St. Philomena's Cathedral is a Catholic church that is constructed in 1936 using a Neo Gothic style and its architecture was inspired by the colonge cathedral in Germany. It is the one of the tallest churches in Asia. And I will say the most beautiful too. It is 3-4 km away from main bus stand.
Sri Chamarajendra Zoological Gardens, also known as the Mysore Zoo is one of the best zoological gardens in India. Maharaja Chamaraja Wodeyar established this Zoo in the year 1892 for the Royals. 3 km away from the city.
City shopping is most preferable thing you can do over there, as it is famous for the silk saree, sandalwood beauty and decoration product in a very feasible rates. If you don't want to buy anything still just visit over there and explore the place. You will definitely like it. Near Mysore palace there is one government shop. They have really good collection in a very cheap rate. You can take the 'Tanga' from the back gate of the palace and that will take you to the entry gate of the palace via government shop that held the silk saree, sandalwood product and antique items. The Tanga wala explained us that the king of the Mysore gifted them these tangas for their income and it is necessary for them to they take you to the government shop so that you can more familiar with the city's richness and they do not take any extra charges to wait outside the shop for you while you are shopping inside. The charge of tange is 100-150.
Karanji lake is 4 km away from the city. The Karanji lake is said to possess the largest aviary in the country. Its set up cost was nearly 3.8 million, and it measures 20m in length, 50m in breadth and has a height of 60m. There is a waterfall too with two water bodies alongside. The lake also consists of a butterfly park which is home to more than 45 species of beautiful butterflies fluttering their wings and flying around in brilliant colours.
Except these places Mysore has Somanathapura temple, Sri Chamarajendra Zoological Garden,Sri Chamundeshwari Temple, Brindavan Garden, 3D museum, Shivanasamudra Falls. You can rent a car or bike over there to visit each and every places easily like I did. Indeed this city is full of history mix with royalty.
Like my all trips this trip was also unplanned one. I was planning to visit Tirupati but when I inquired about the trip to tirupati, they were like for visiting the tirupati you need to do the bookings before 1 month otherwise you will not get the darshan soon and I had only two days so I changed my trip to Mysore because from long time I wanted to visit the mysore but didn't get the chance.
Frequent Searches Leading To This Page:-
top dating places in mysore, dating sites in mysore, mysore palace, mysore palace images, mysore palace history, mysore palace king