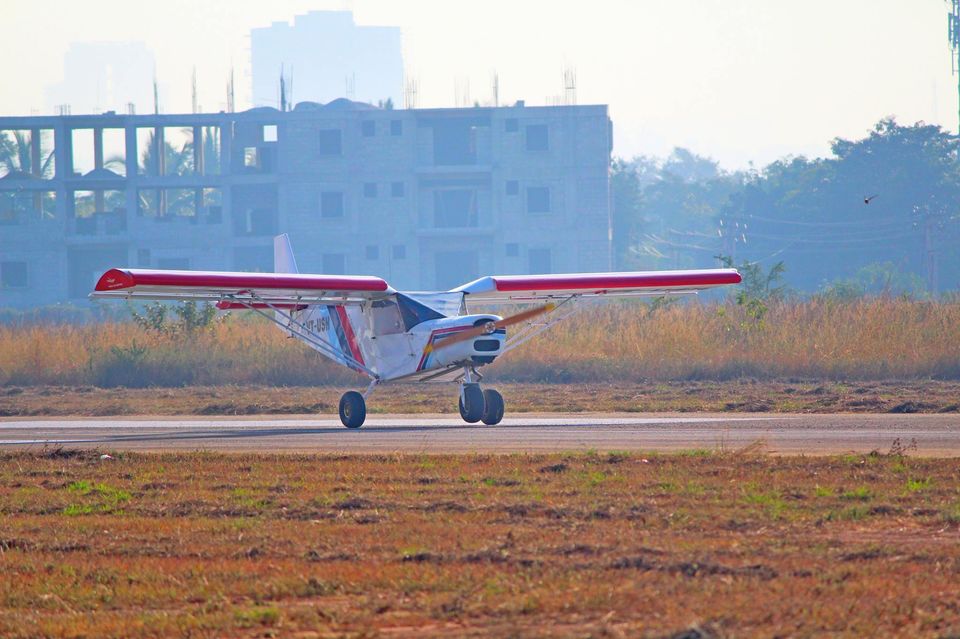 Ever since I was a child, I had always wondered how it would feel to fly a plane? How do the pilots feel high up in the sky, maneuvering those machines? The childhood memories of spreading my arms wide and running around are still fresh. I had always wished to fly a plane someday!
The wish seemed to be turning to reality when I came across "Microlight Flying", Bengaluru. They could actually give flight to my childhood fantasy of soaring amidst the clouds. I instantly decided to do this and without any further delay I booked myself a trip on my birthday. The excitement went up to the next level after the booking was confirmed.
After having waited for a period of one month, the DAY had finally arrived!! I was going to fly a plane!! The excitement was beyond any words. I woke up and reached Jakkur around 7:00 AM in the morning. I was given a briefing for 5 mins and was introduced to the pilot. After the initial greetings, he took me to the plane. I had never seen a 2-seater plane earlier. It looked so tiny.
The total flight duration was for 20 mins where we would start from Jakkur, fly over Hebbal lake, almost up to Manyata tech park and back. We sat in the plane, and for the first time I sat as a co-pilot. My heart started beating fast on hearing the engine throttle rise. We were in the sky in no time. Gradually we reached our maximum height of around 4000 ft , and it was just amazing up there. The weather was good, which made the view even more spectacular. My pilot gave me the chance of operating the joystick and at that point I was thrilled!! I was actually controlling a flight. What a feeling it was !!! As per the flight plan, we flew around hebbal lake, reached Manyata Tech Park and then flew back to Jakkur.
This is something which I will remember for a very long time. What an amazing way to celebrate my birthday! 4000 ft up in the air. This is a gift of a thrilling experience, which I shall cherish forever. Everything went smooth and I had an absolutely amazing time. I would not hesitate to do this once again.