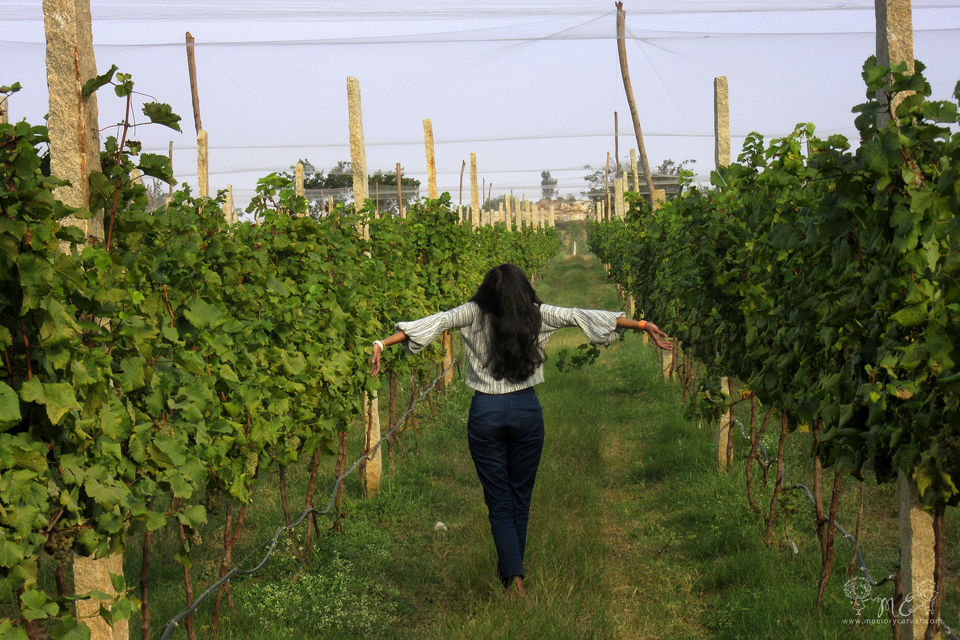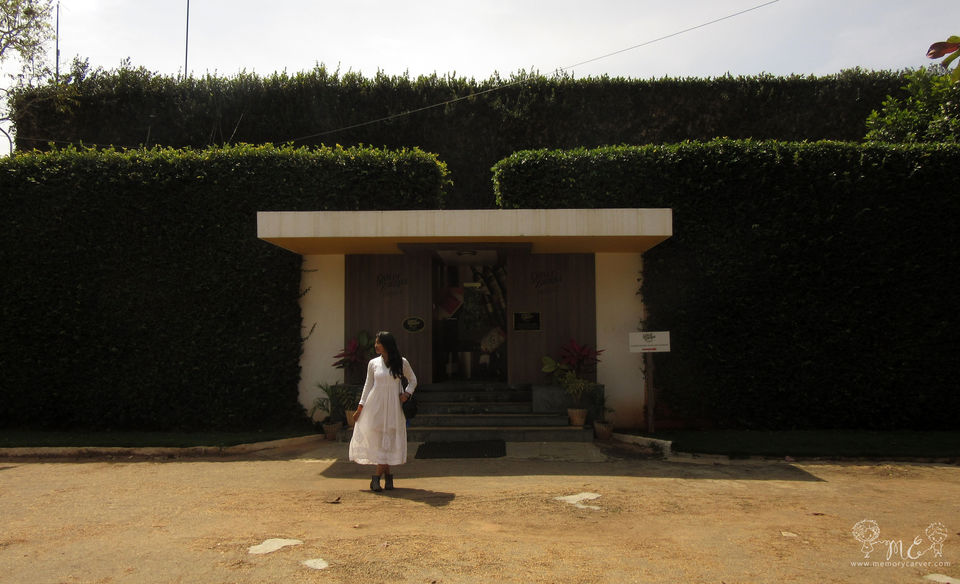 Nandi Hills, also called as Nandi betta, is known to be one of the most sought-after biker's destinations. Situated in the Chikkaballapur district of Karnataka, Nandi Betta gets her visitors from far and wide, coming in search of a nature retreat. What else does she offer apart from the scenic viewpoints?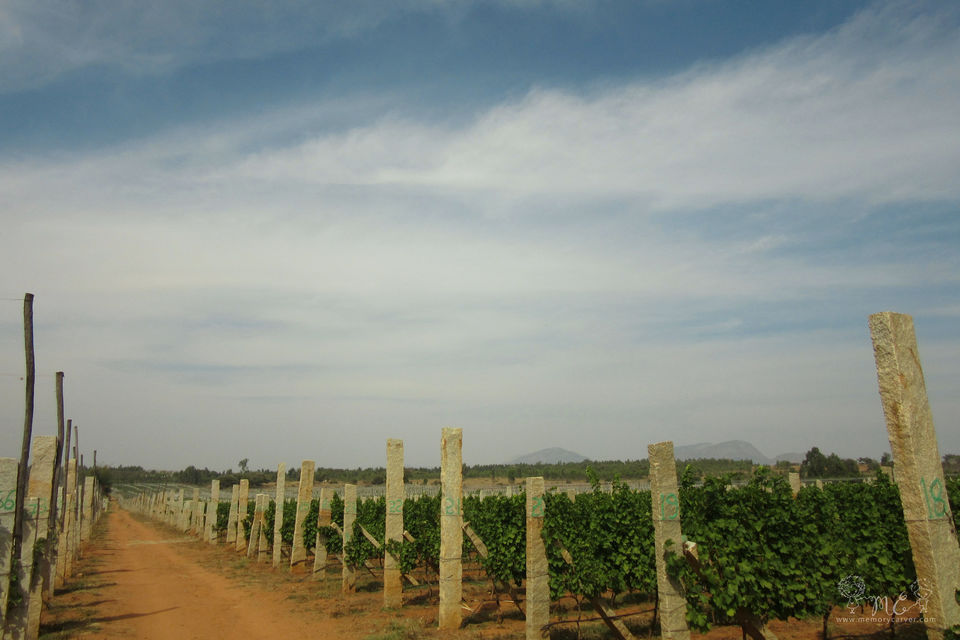 The warm sunny days mixed with the wintery calm nights are supposed to be the best conditions for viticulture. Yes, you read that right… Nandi hill is also the home to one of India's finest as well as the oldest vineyards- Grover Zampa vineyards. Imagine the sight of sprawling 50 acres of vineyards amidst the poetic settings of Nandi hills in Bangalore – a must visit indeed.
WHAT, WHERE, AND HOW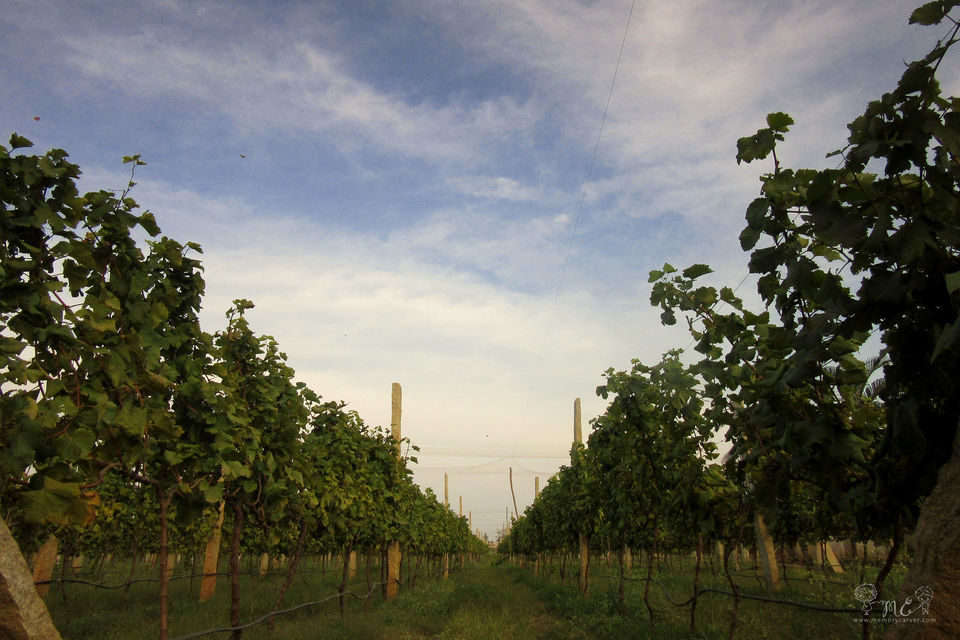 Grover Zampa vineyard, the oldest vineyard of India was started by Mr Kanwal Grover at the foot of Nandi hills in Karnataka. They are presently in their 25th year of winemaking, brewing some of the finest wine collections of India. Their wines include Zampa Soiree Brut, Art Collection Cabernet-Shiraz, One tree hill red, La Reserve, Sante Chenin Blanc, Zampa Chenin Blanc, Raya Red, and not to forget their most expensive produce Insignia.
How to plan your trip to Grover Zampa vineyard?
Let us start with renting your ride - if you are a road freak you can always rent your ride, be it bike or car. It takes almost two hours to reach the vineyards from Bangalore.
Nearest airport – Bangalore Airport which is an hour drive away from the hills.
Decide on whether it is sunrise or sunset that you want to see from up there and then plan on your vineyard trip. Keep in mind that the vineyard closes by 5:00 pm. Once that is finalized and set aside, contact the people at the vineyard and pre-book your slot for the vineyard tour (details of which you can find on their website).
Grover Zampa vineyard tour includes a detailed tour of the winery. You'll be introduced to the different processes of winemaking starting from the sorting of grapes and ending at the oak barrel storage. To top it all you will also get to experience the five S's of wine tasting yourself! Yup, you get to taste five different varieties from their excellent wine collection. Once the wine tasting session is done do not forget to ask your guide to take you to their vineyard (provided you were not taken there prior to the tour).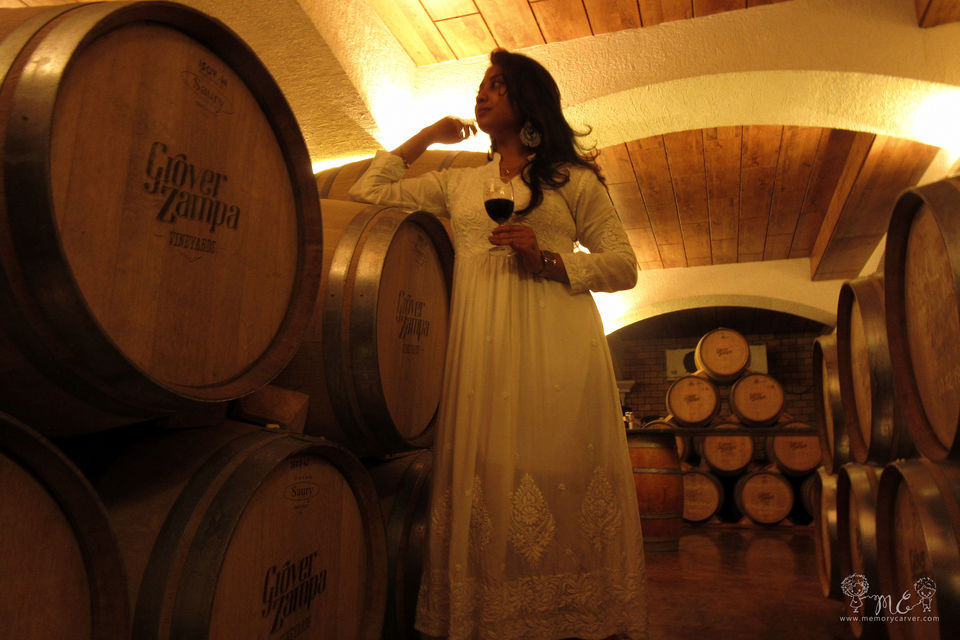 A ride to Grover Zampa is sure to leave you enthralled. And don't forget to take back, bottled, with you a wonderful set of memories and experiences from this visit.
PS: This article was originally published on memorycarver.