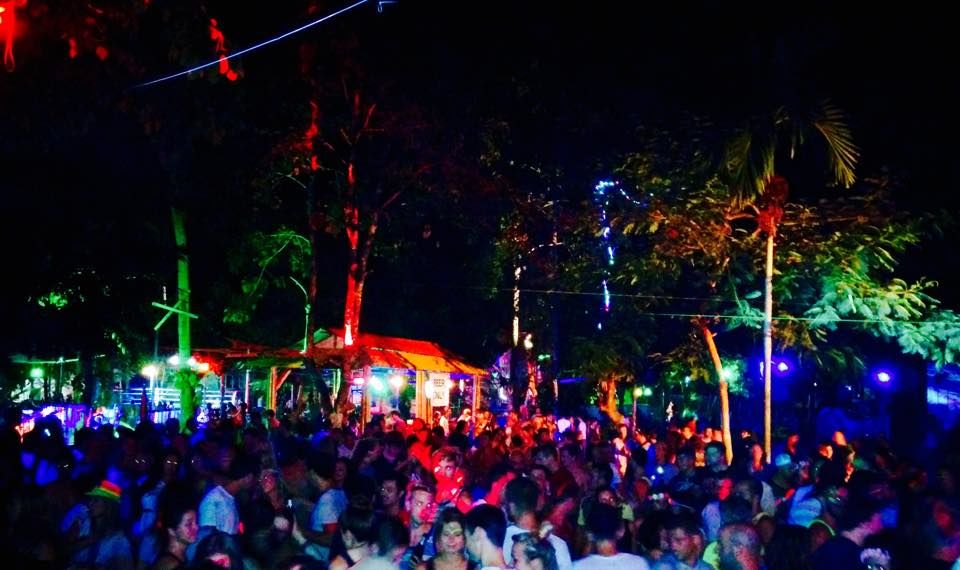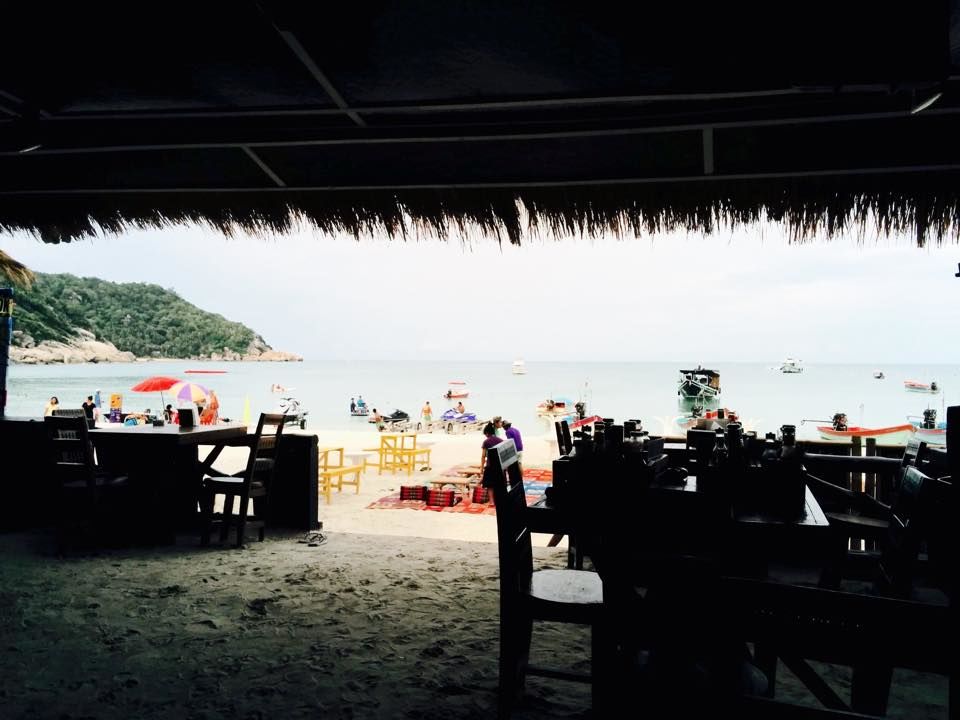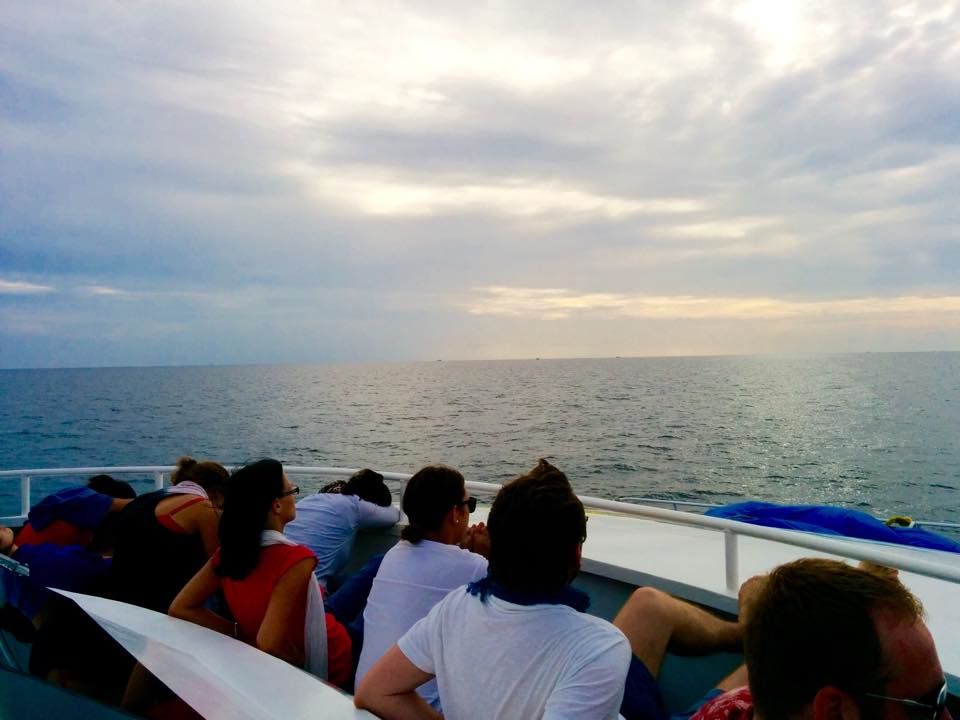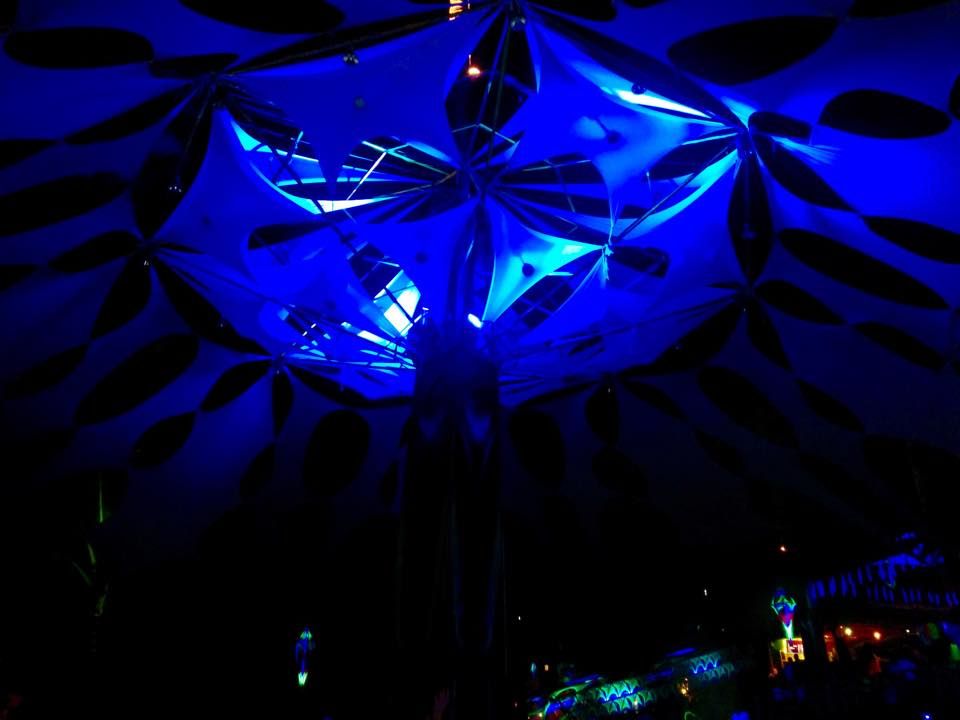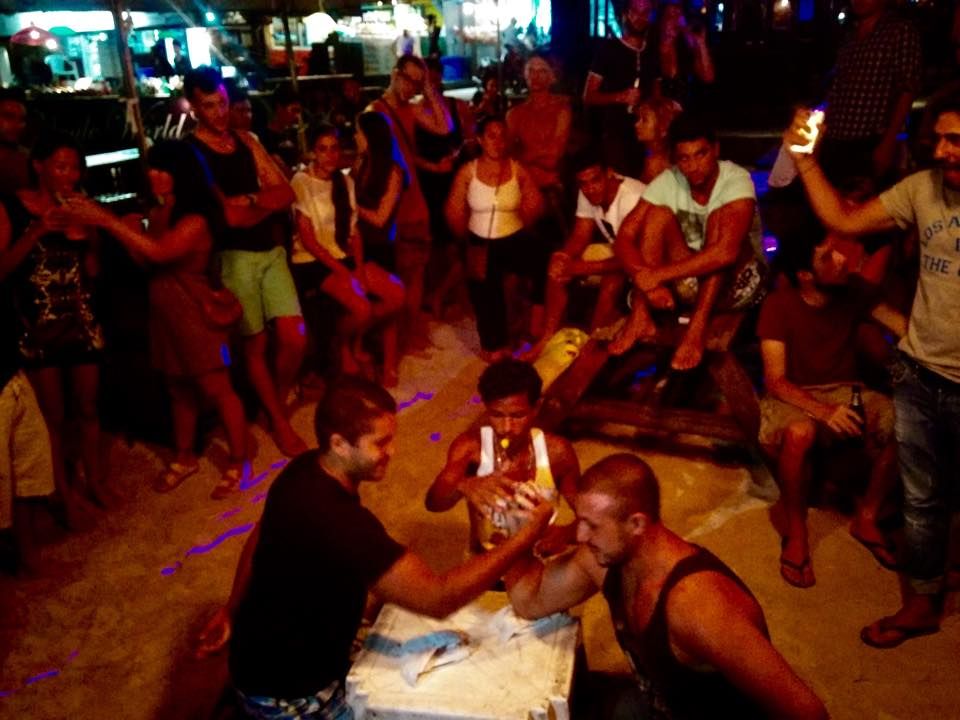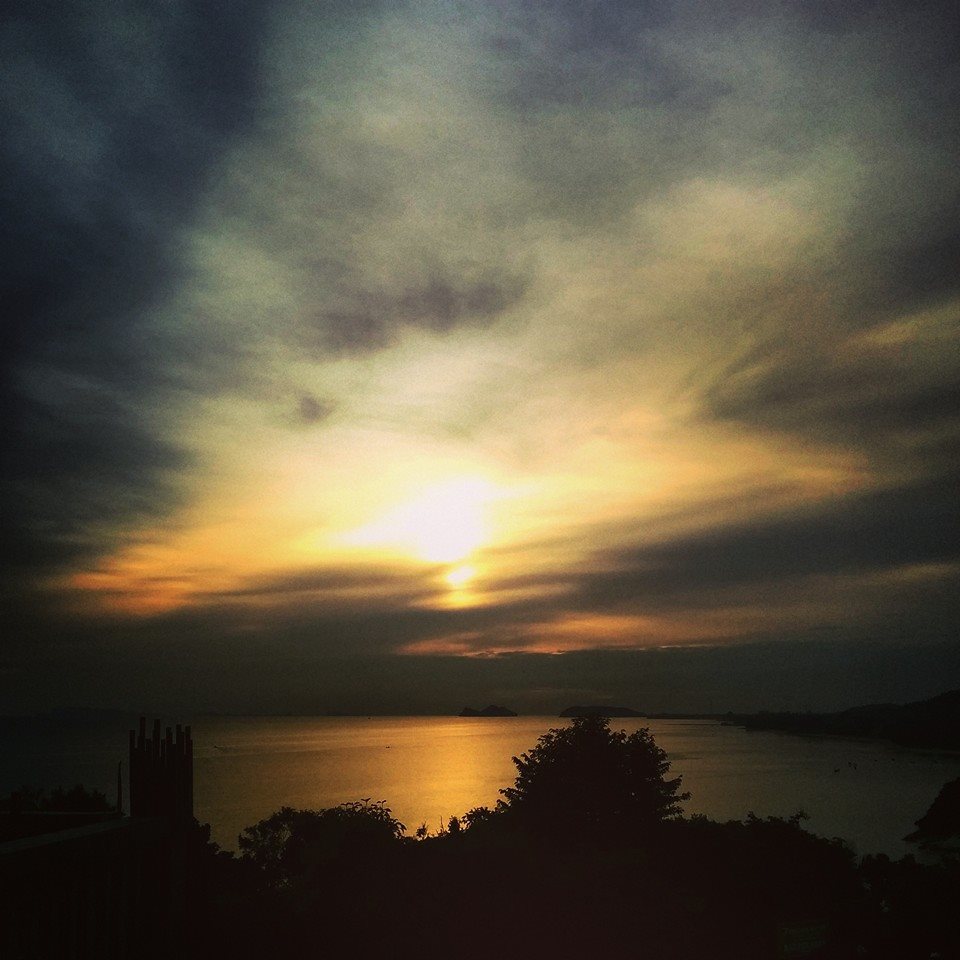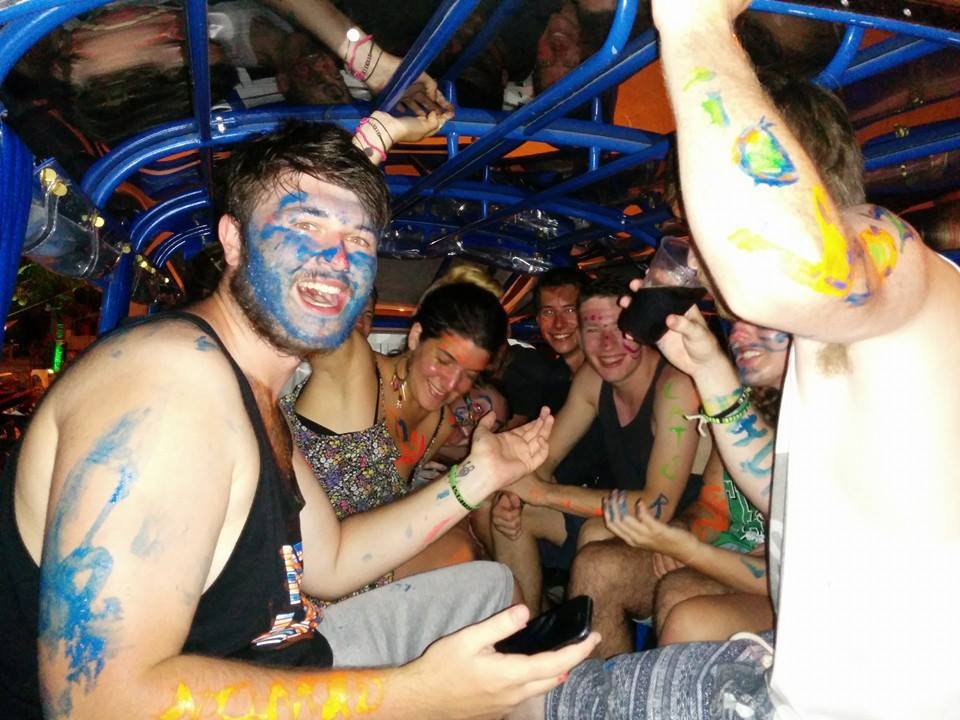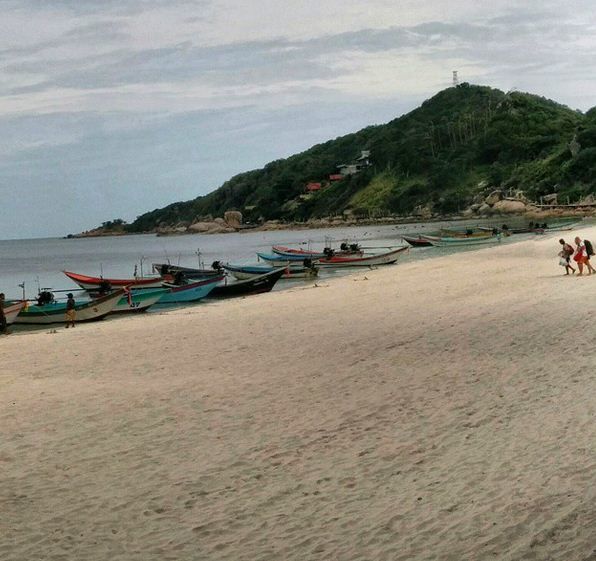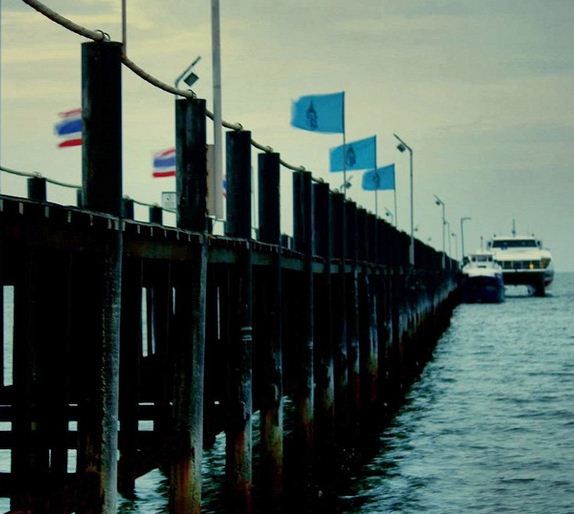 KOH PHANGAN
ONE thing everybody should add to their bucket list is visiting Koh Phangan. It's one of the craziest islands I've been too during my backpacking adventure across South East Asia and I've not met anyone who thinks differently till now. A day in KOH PHANGAN starts at 2 pm because of the parties which last till 7AM. The island's all about the parties and only about the parties because the parties are Wawawewe (Amazing), there's no Mc Donalds on the island.
To get to Phangan I took a night bus from Bangkok Via Hua - Hin to the Chumphon Pier and then took a ride on the roof of a catamaran to get to Koh Phangan .The journey lasted 14 hours was full of surprises and amazing people .
So you have to try not to get stuck on the island because you usually dooo ... get stuck as the place is soo alive . I stayed at the NOMAD HOUSE HOSTEL which was run by super cool peeps and had alot of lovely people around . The place had a bar and and an amazing social vibe . There were peeps from all around the world looking for a party ( Most of them ). The place was not far from the Pier and it was a 7 minute scooter ride away .
So i stayed at the island for 7 days partied 7 days and somehow survived the SangSom buckets . There's alot to do and alot to see on the island. Here's a list of things i figured that one should do when they visit KOH PHANGAN :
Rent a scooter to discover the island , it'll help you get around as taxis are expensive and are hard to find .Always wear a helmet and always drive on the left side of the road . 150THB Per day .
Visit the Phang , Than Sadet & the Wangsai waterfall .
Have an Italian meal at Fabio's , a really really cool meal .
Not miss HAADRIN's parties , they happen every night .
The CACTUS bar's Parties @ HAADRIN.
The SANGSOM Buckets , you get them everywhere in Thailand but its a bit different experience chugging them down in Phangan.
Eden , Ask around about it everyone knows of it .
The FULL MOON PARTY which also happens @ HAADRIN . Make sure you're prepped to stay up all night and the morning the day after as there's and afterparty . All the MOON festivals are fun and should not be missed. 600 - 1000 THB
The Jungle Party - A huge party in the middle of the jungle it should definitely be on your list .
Big Mama's Schnitzels , you just cant miss having them starts @ 60THB.
Visit a gardeny beach the THONGSALA Beach .
Make a short one day trip to ANGTHONG NATIONAL PARK.
Shop for amazing clothes @thethriftshop on the way to HAADRIN , it'll be on your right you can pick up dresses for 150 Baht or a cool Hawaaian shirt for 250 Baht , its got branded clothes but i cannot guarantee the authenticity but for the price you wouldnt even care .
Snorkeling in the morning if you're somehow able to get up . Never swim against the current and always enter and exit through a sandy beach . The best place to do it is Koh Maa it'll cost you 400-600 Baht it's better if you take a group tour .
Get to the bottle beach , you could take the boat to it or a craaazy jungle trek which starts at chaklokum .
There's this sunset view cafe which is on the right side of the road when you drive to HAADRIN which is at the beginning of the steep hilly road , the place serves amazing food and has free WIFI and one of the best sunsets on the island .
Beach volleyball , you'll find lots of peeps to test your skills .
Ask around for Mellow Mountain .
So at KOH PHANGAN there's always party somewhere everyday and there's an after afterparty too .
Now for the DONOT's :
DONOT Drink and drive a scooter or any vehicle or drive without a helmet .
DONOT take your cellphone to any of the parties if you plan to get wasted if you use it , THAILAND has your phone and you can not get it back.
DONOT be a prat , get drunk on the beach sleep and get up in the morning and wonder why your money your phone and your wallet is gone !
DONOT be a prat , get drunk on the beach sleep and get up in the morning and wonder why that hot girl you were with last night is a guy .
Sooo to top it off the island's an amazing place to party and has an amazing collection of people from across the globe to party with . I would say if your on a tight schedule you can explore the whole place in 3 days .
I've got loads of stories and alot of answers if anyone has questions feel free to post below .
P.S~Please pardon my grammar. I took a flight back from Surat Thani to Bangkok , the whole journey lasted 5 hours .