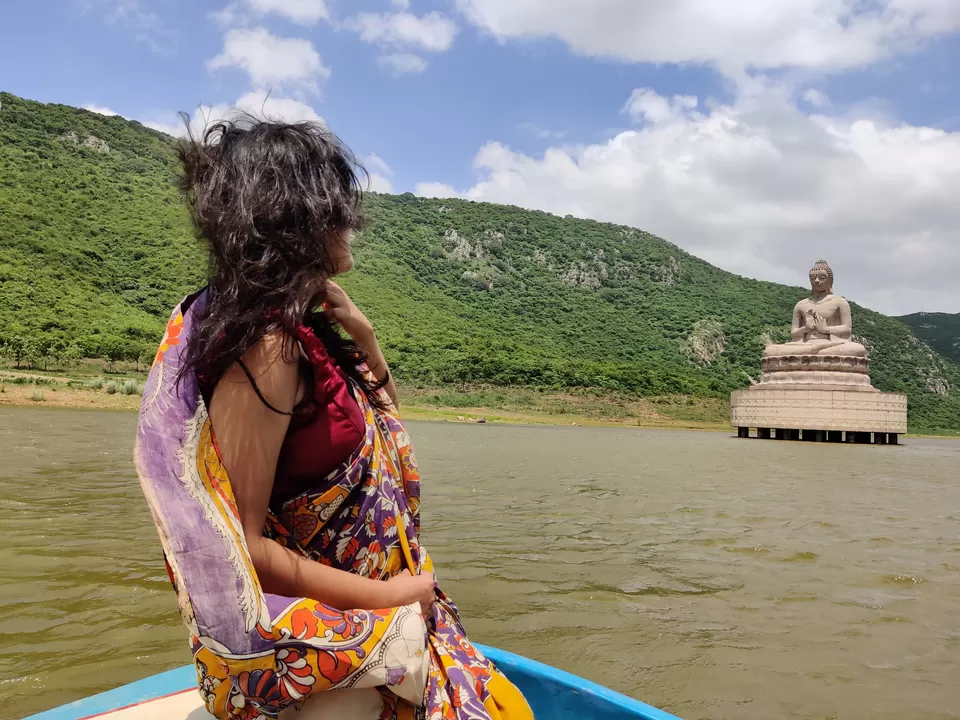 HOW TO REACH
By Rail: Rajgir(RGD). Lesser express and local trains halts here. I took a train(22:51pm) to Bakhtiyarpur junction(3:50am) then Budhpurnima exp(4:14am) to RGD (5:30am) which took 7hr to reach there from my place with break journey as there is no direct train to RGD.
By Air: Nearest airport Patna(95km)
It was a weekend gateway trip for me away from daily chores of life on a Sunday clubbing a holiday. I hired a toto from station to reach hotel.
Place of stay: Nalanda Regency Rajgir(just 700m from station)
Note: Do not forget to visit Rajgir Zoo Safari to witness India's 2nd glass bridge skywalk, zip cycling, ziplining fly fox, suspension bridge, wall climbing etc but i was unable to do due to non-availability of ticket. No online ticket provision( one need to stand in queue for 3-4hrs or contact hotel in advance to do tickets)
Day 1
I hired a toto(500/-) from hotel reception to roam around city tourist places.
Sonbhandar Caves
Son Bhandar or Sonebhandar caves, basically is a set of two artificial cave structures located in the foothills on the Vaibhar Hills, dating back to 3rd or 4th century BC.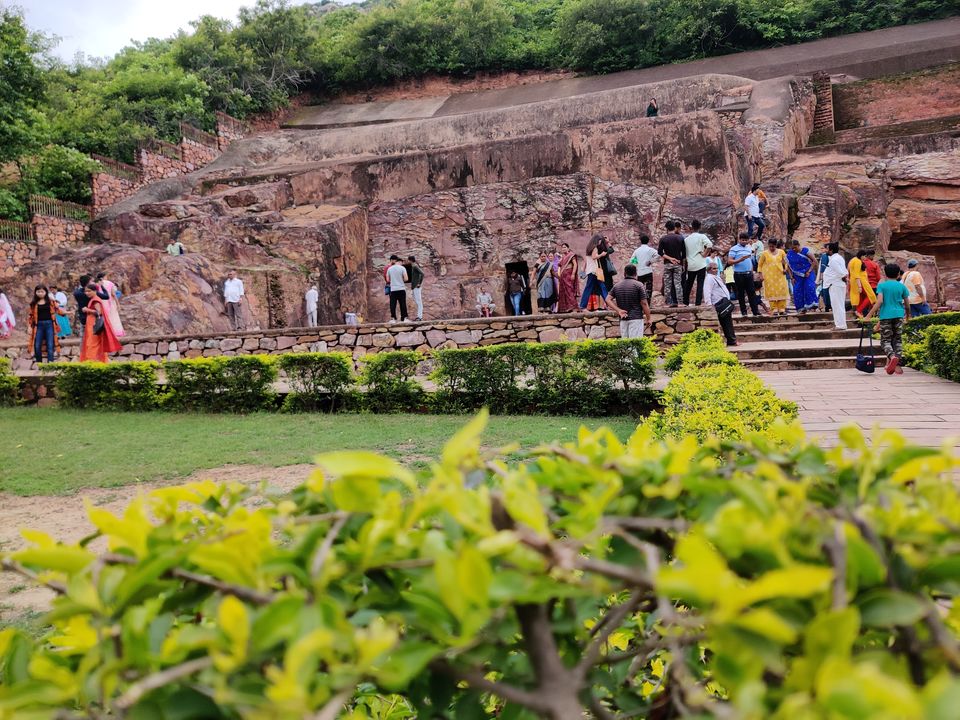 Jarasandh ka Akhara
1km from Cave, there lies Jarasandh ka Akhara. According to Mahabharat, this is where Bhima fought Jarasandha and Bhima rips apart his body into two and threw in two opposite directions to prevent it from re-joining.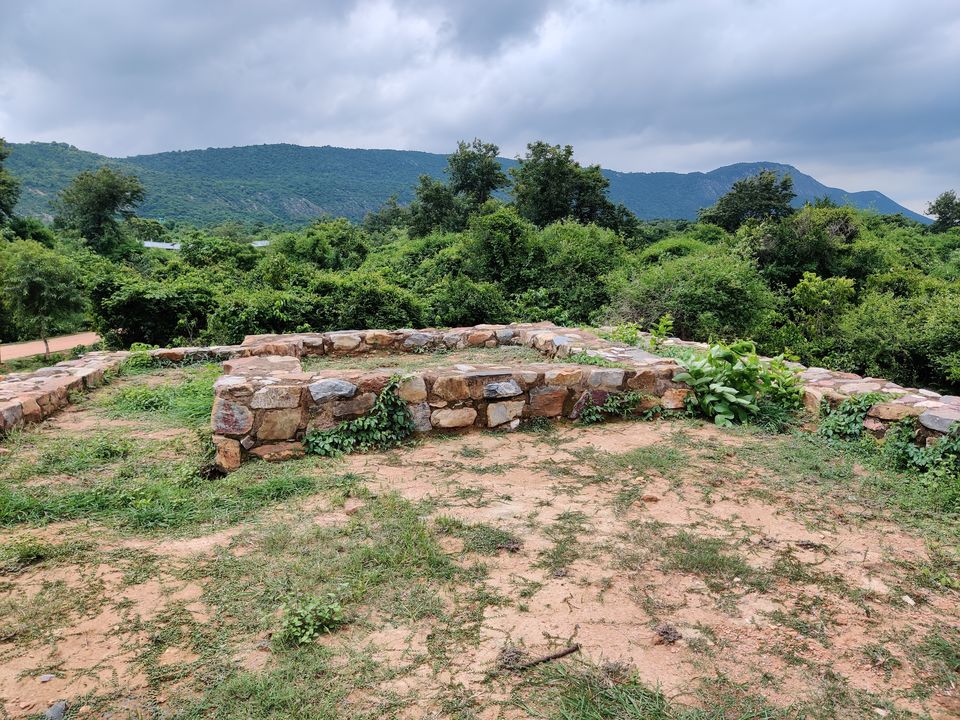 Maniyar Math
Maniyar Math is made up of cylindrical bricks and is an amazing specimen of the Gupta period. It is one of the well-known places to visit in Rajgir and was built in remembrance of Naga Salibadra, who is supposed to have buried his treasure in the well.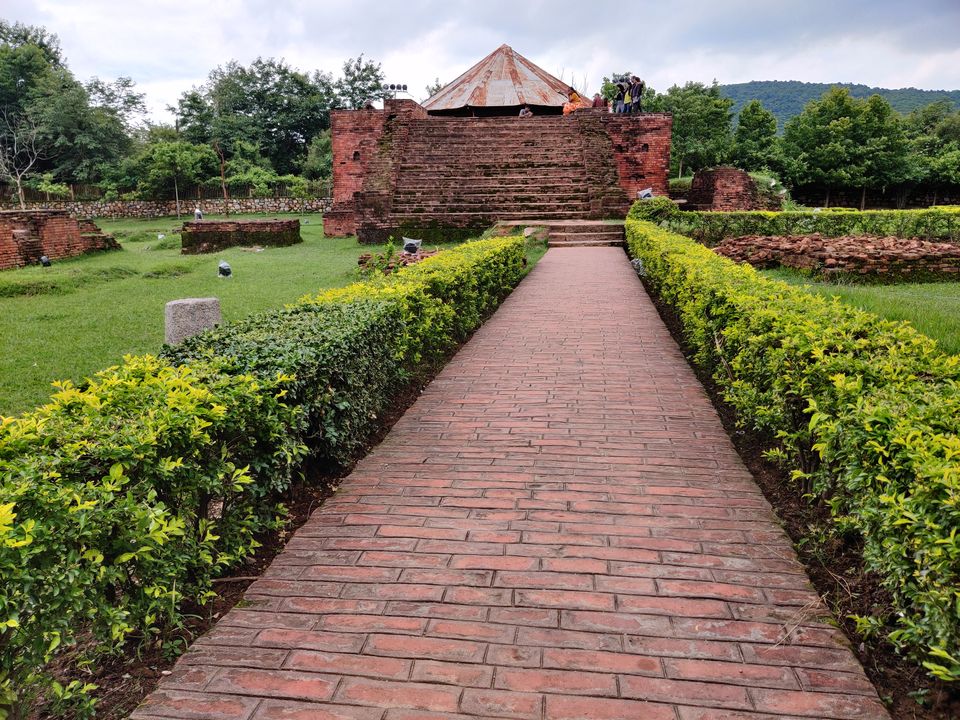 Rajgir hotwater spring
Hindu devotes from all over the country visit Rajgir with Brahma Kund as their focal point to take dip in the sacred water of this hot spring. These 11 hot water springs thronged by the Hindus are believed to have healing power for several chronic ailments.
Trek to Vaibhavagiri hill
Flight of stairs above Brahma kunda leads to Saptaparni cave, old shiva temple though I was unable to complete trek and returned from mid-way. The Saptaparni Cave believe to be the site in which Buddha spent some time before his death, and where the first Buddhist council was held after Buddha died (paranirvana).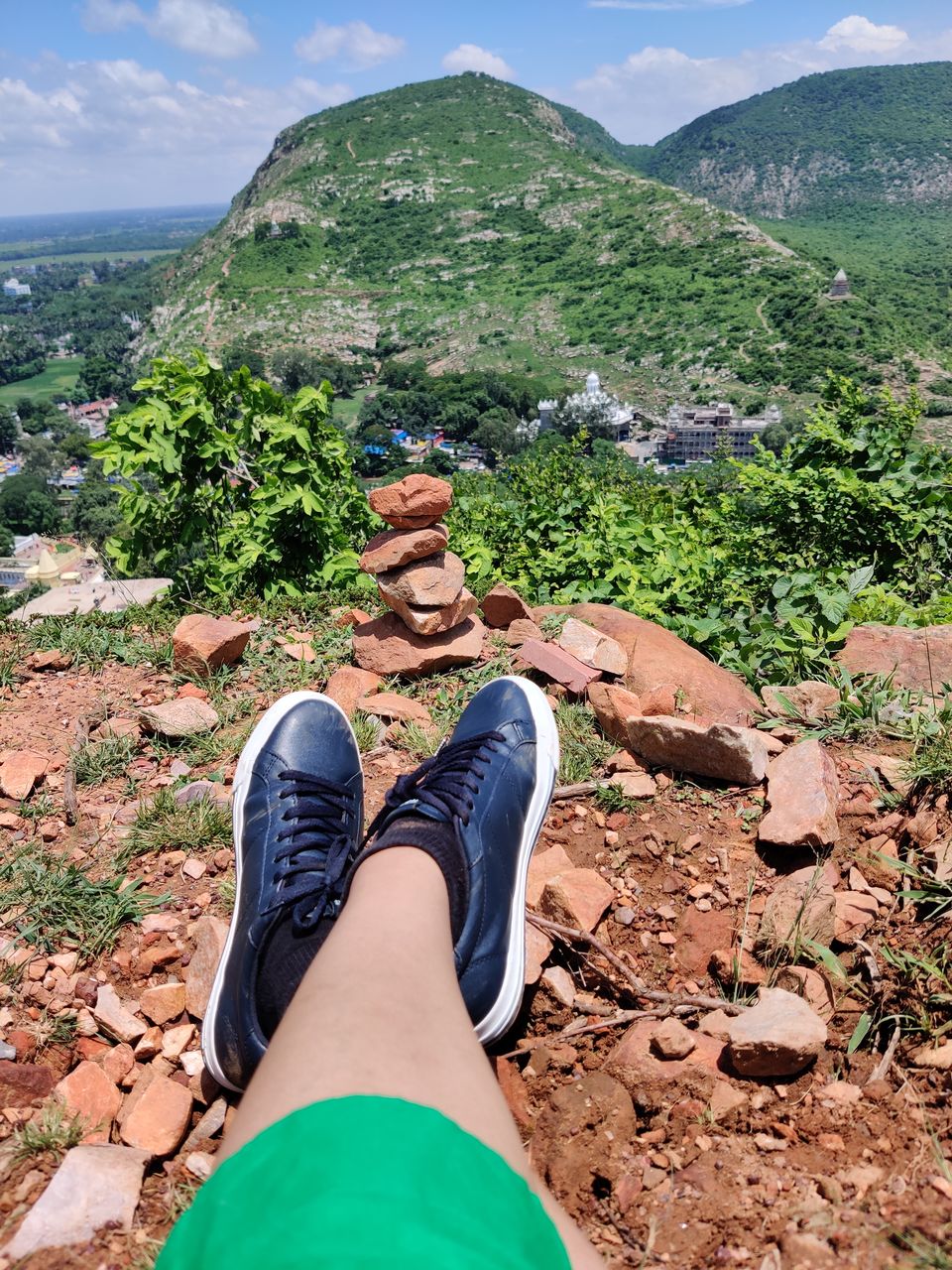 Lunch time- Rajgir Jungle Restaurant besides Hotwater spring on Jungle theme
Viswa Shanti Stupa
Also called Peace Pagoda(one of around 80 Peace Pagodas which have been built around the world by Neo Buddhist organization). These were dream of Nichidatsu Fuji as a reaction to atomic bombing of Japan, first and well known Viswa Shanti Stupa being built in Rajgir.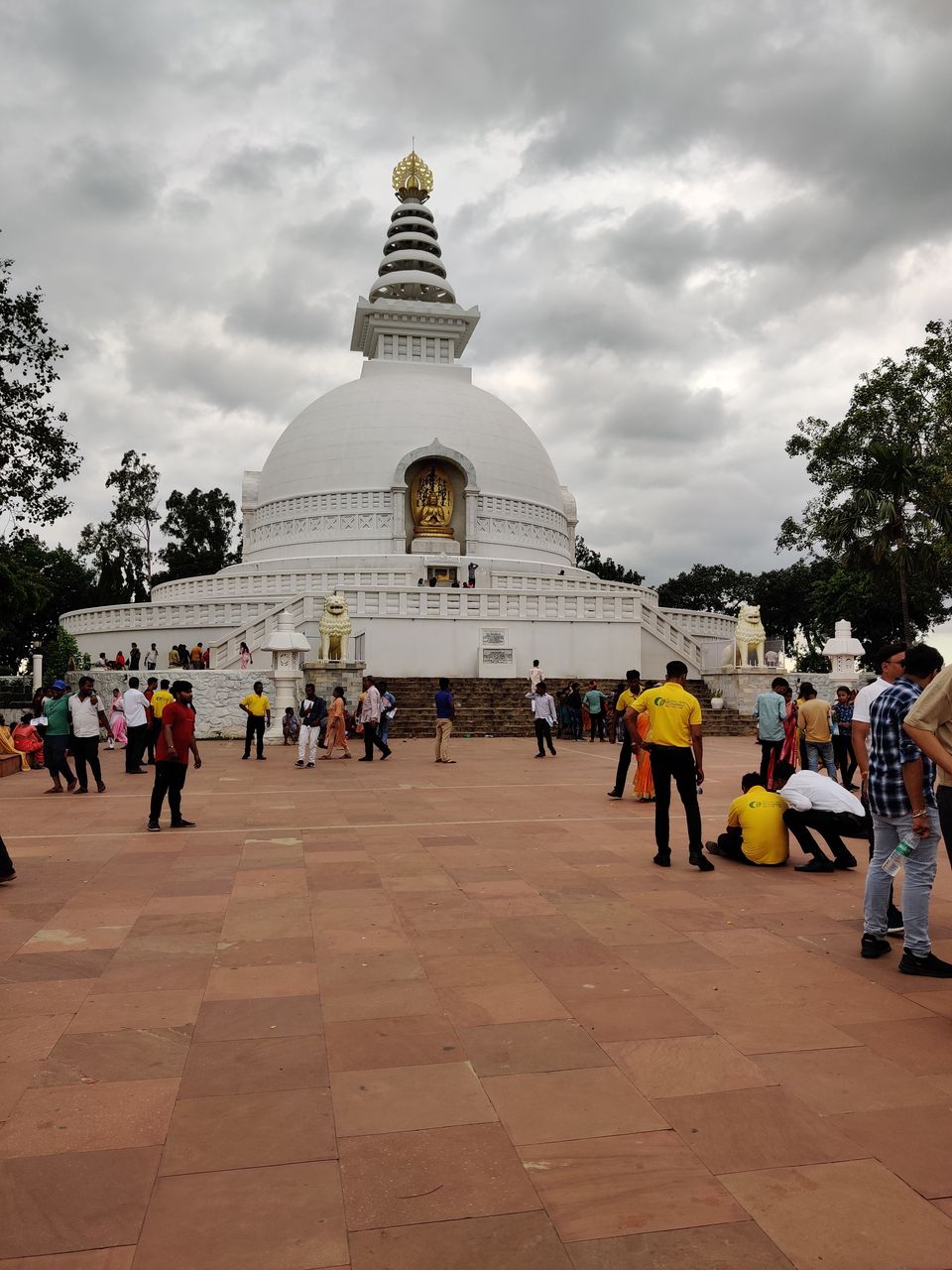 One need to hire Tum-tum(tonga cart) or cabs to reach Stupa. I hired Tum-tum(500/-) and waited for approx 1.5hours in queue after buying ticket for ropeway to reach Stupa. It was a chairlift ropeway and one need to get in/out while in operation.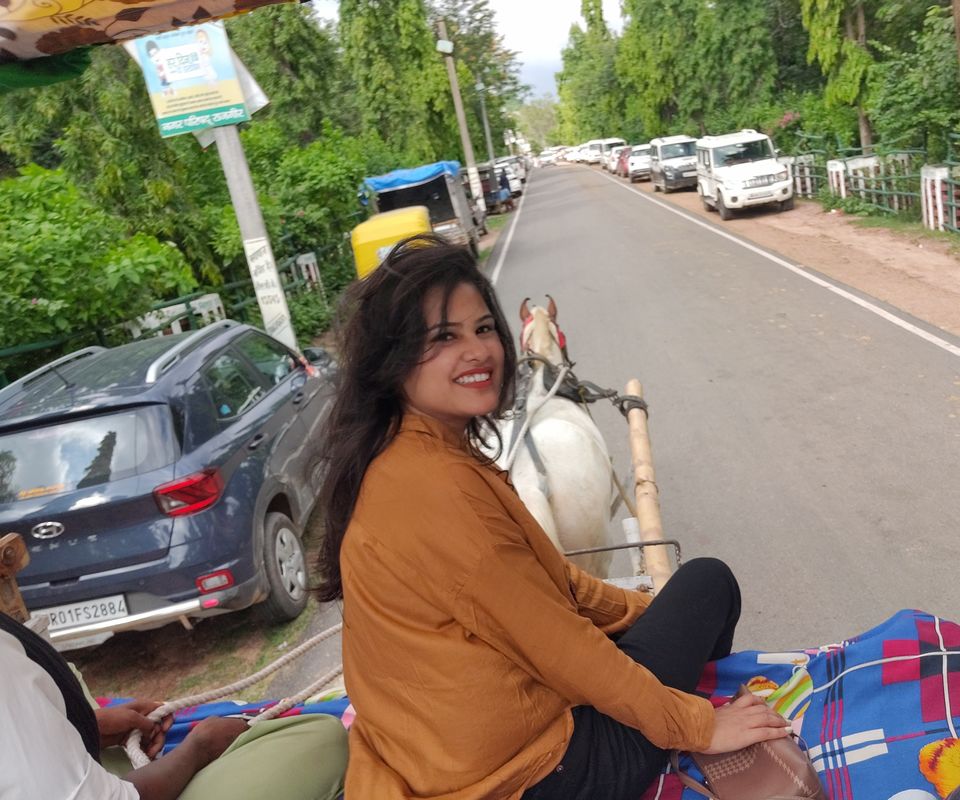 Day 2:
I hired a cab(2500/-) from hotel reception to roam Rajgir, Nalanda, Pavapuri and Baktiyarpur station to catch return train.
Japanese Temple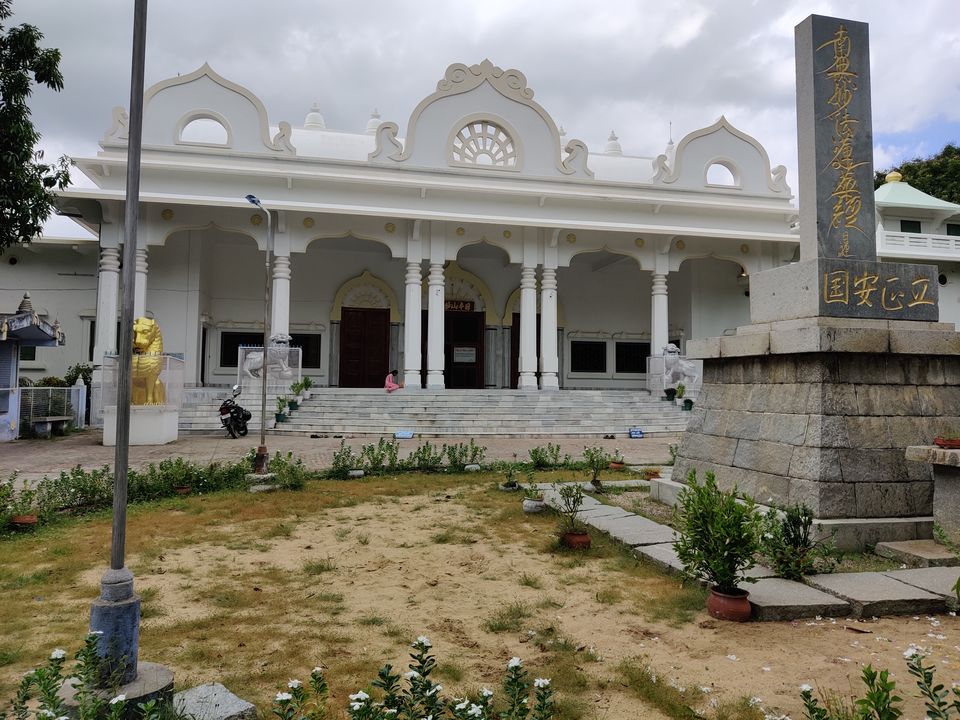 Ghora Katora lake
One of my favourite spot in Rajgir is Ghora Katora lake which is near to Viswa Shanti stupa but I was unable to witness in Day 1 due to time constraint. One need to hire/sharing basis(100/- for to-fro) toto from Viswa Shanti stupa to reach lake.
Ghora Katora(horse bowl), lake resembles that of a horse and is surrounded by mountains on three of the sides with a 70 feet tall Buddha statue sits in middle of lake. One need to buy boating ticket(40/-) for 30min to witness beauty of place.
Pawapuri Jain temple
I left Rajgir at 1pm to witness Jain temple at Pawapuri, dedicated to Lord Mahavira which marks the place of his cremation. It is a beautiful temple with pond of lotus surrounded by 03 sides.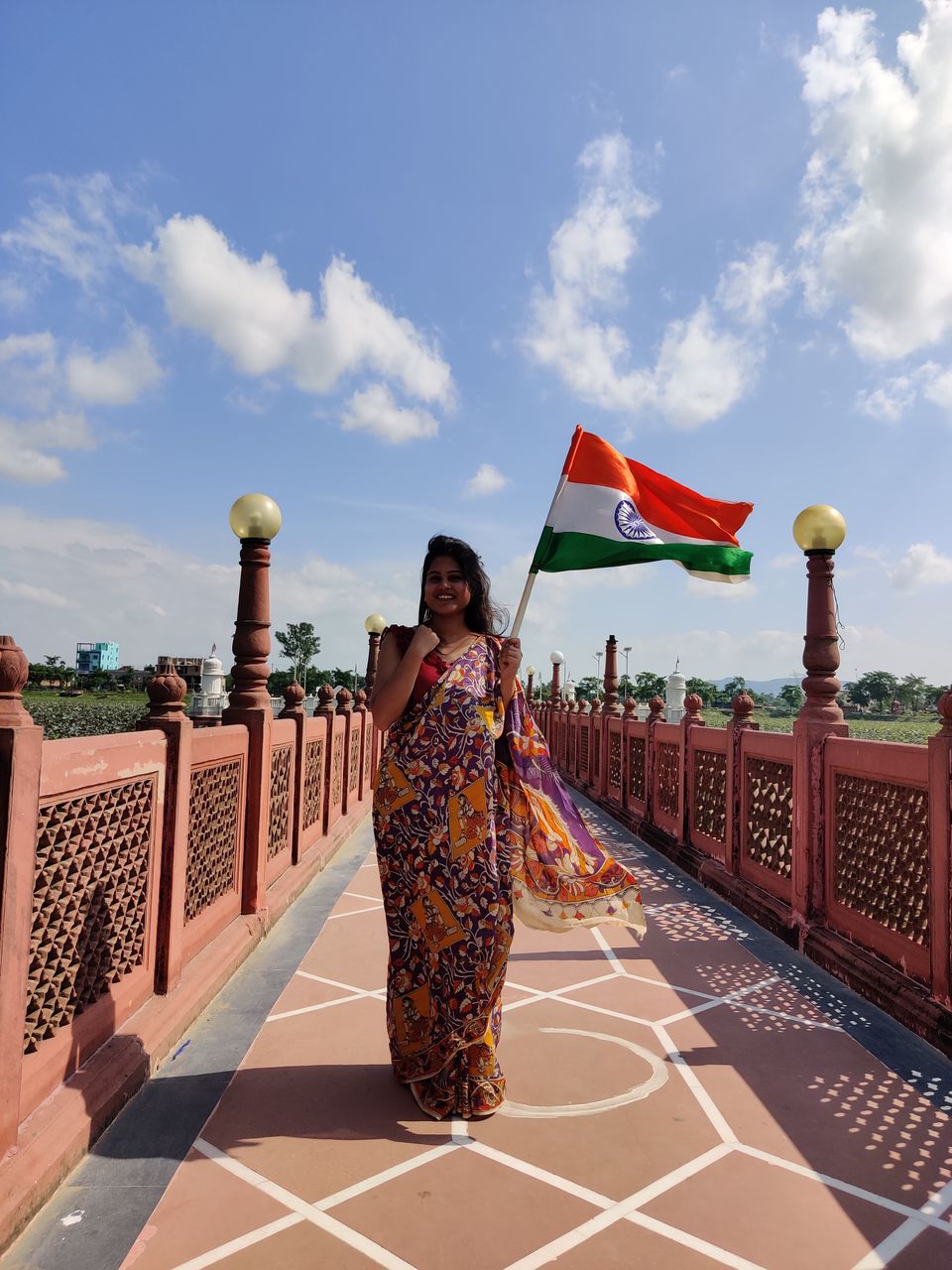 Nalanda University Ruins
Next destination was Nalanda Archaelogical ruins which is 26th cultural site of India to get status of UNESCO's World Heritage site.Due To International Reputation, Large Number Of Students Had Come To Study From China, Mongolia, Tibet, Korea And Other Asian Countries.At The End Of 12th Century Invader Bakhityar Khilji Demolished The Monastery, Killed The Monks And Burned The Valuable Library.
Note:Hire a guide to know about importance and history of various structures.
A song 'O mere Raja' from movie Johny Mera Naam was shot at various location of Nalanda ruins and Viswa Shanti stupa.