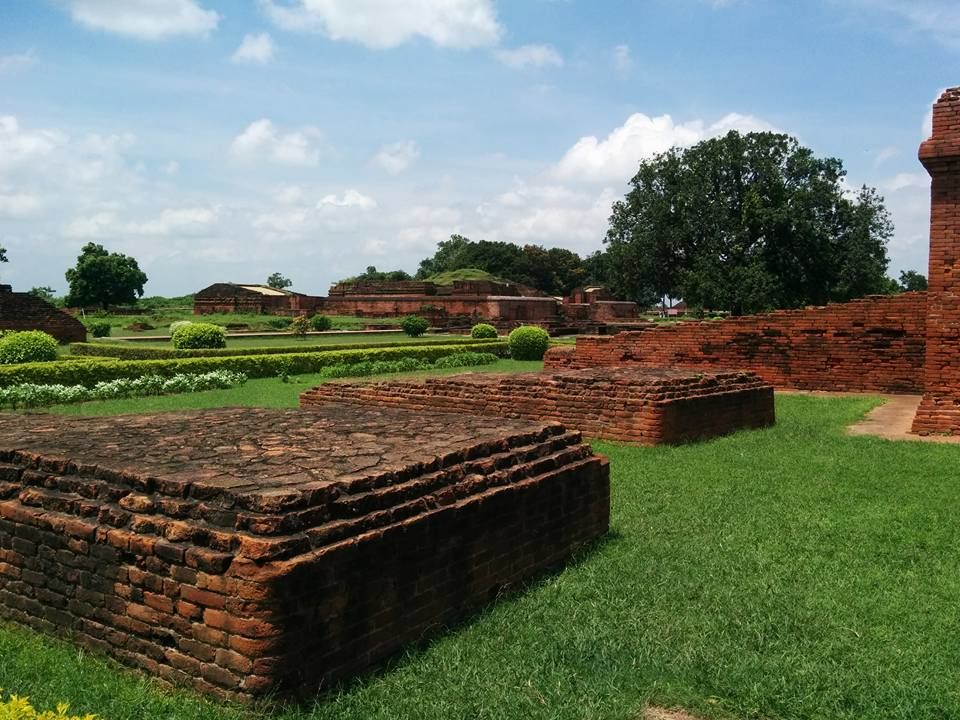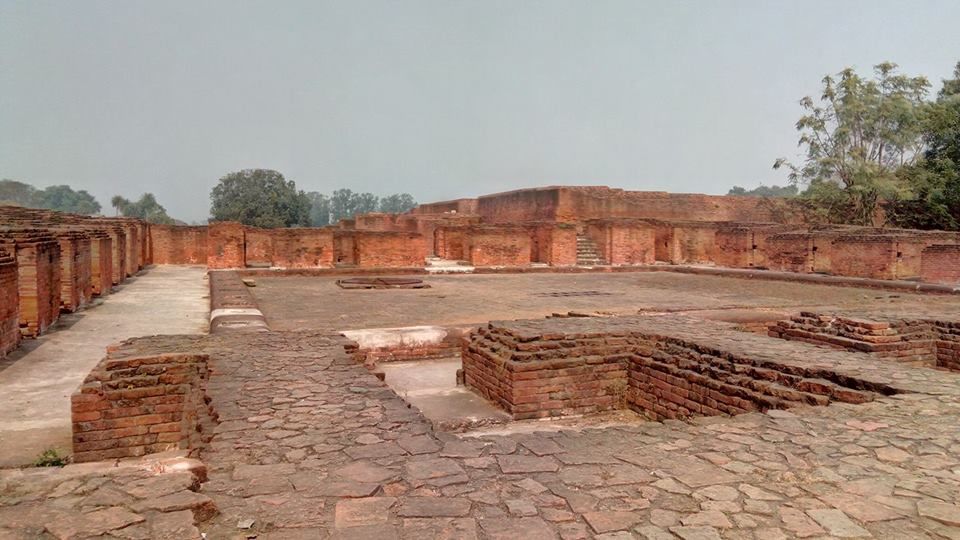 Imagine being at a place filled with a number of monasteries. You walk from a complex to another with students of Buddhist Monks, young and old walking around you. If I ask you to tell the name of this place you'll automatically imagine Spiti or Ladakh. But older than the monastery of The Himalayas, there was a place where these ancient institutions once existed and now stand in ruins. I am talking about Nalanda and the historical ruins of the university that once created a benchmark in the field of education. Nalanda University originated from the land where Buddhism first came into being. The first school of Buddhist studies were first established here and thrived for several hundred years before they were destroyed in an attack of invaders.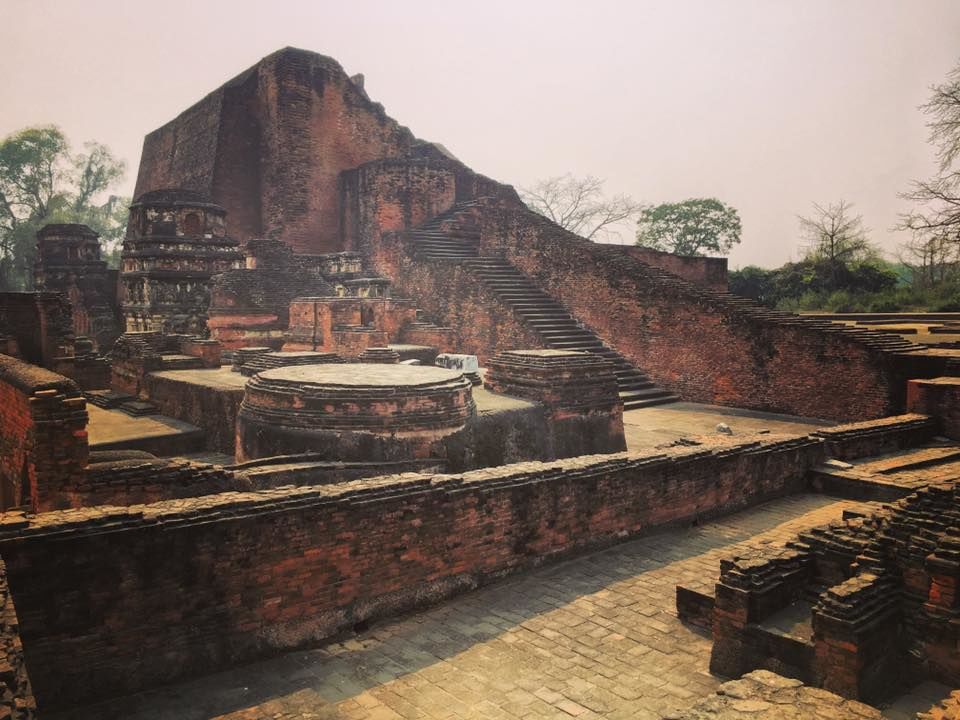 The word "Nalanda" is a Sanskrit combination of three words, Na+alam+Daa, meaning "no stopping of the gift of knowledge". It is said that each of these monasteries had its own unique curriculum, library, and hostel system. In total there were 20000 students studying in the complex and around 2000 teachers to oversee the entire process and operations.
Nalanda is a small town located on the Bihar Jharkhand Border. One can access Nalanda by taking a train till Patna or Gaya from where one can find buses plying towards Bihar Shareef. Nalanda holds a unique importance among the Hindu, Buddhist and the Jain pilgrims. During the winters and especially the New Years the excavation site is crowded with tourists who come here from India and abroad to take a feel of how life used to be back when Buddhism originated and Bihar and slowly spread in Asia and beyond.
Nalanda University Archaeological Complex has been declared a world heritage site by UNESCO. The ruins are being researched upon and it is being said that the university complex lies in a greater span of area compared to what has been uncovered.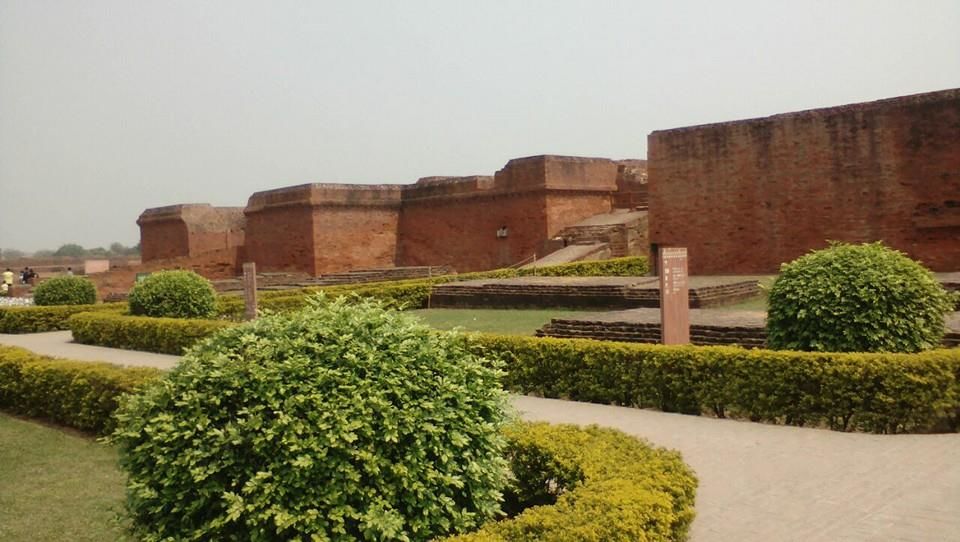 How to Reach Nalanda – The nearest railway station near Nalanda is Gaya, which is said to be the place where Lord Buddha first attained Enlightenment. One can arrive in Bodh Gaya and visit the Mahabodhi temple and later take a bus or a private taxi till Nalanda. It takes around 2 hours to reach the excavation site and depending on the distance you can walk, it can take between four to five hours to walk the entire area.
Other places to see around – Nalanda is a part of Buddhist circuit and devotees often cover it as a part of their Buddhist circuit trail that starts from Nepal and ends in Sarnath. Here is how you can explore it. Bodh Gaya – Rajgir – Nalanda – Sarnath – Gorakhpur – Kushinagar – Lumbini – Saraswat – Lucknow – New Delhi.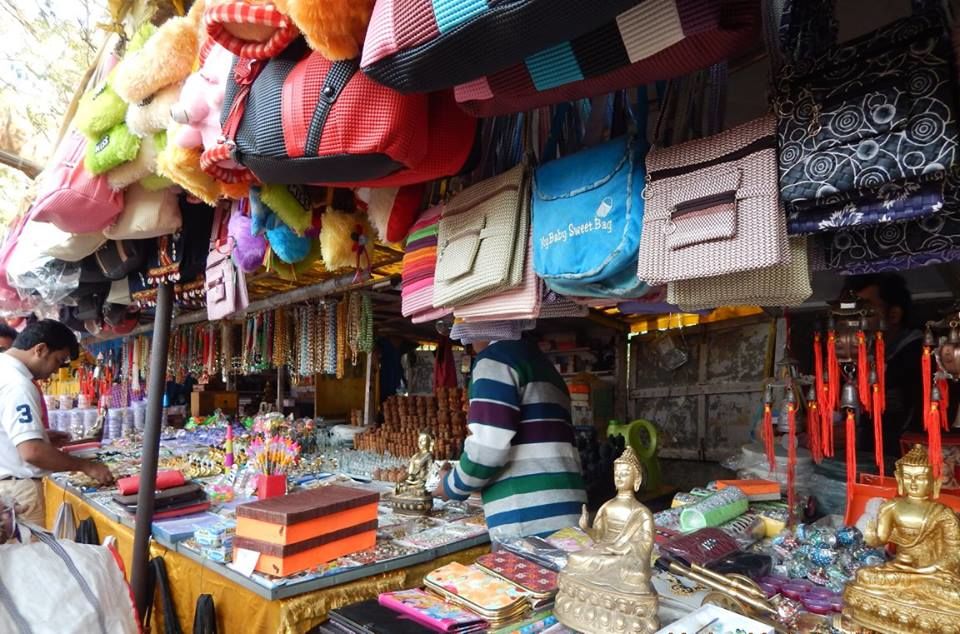 Silao is a famous village near Nalanda that is famous for its sweet dish called Khaja. The sellers of Khaja are known to have set their shop and running it since generations.
A Little bit away from Nalanda excavation site is the peaceful Hieum Tsang Memorial Hall. Here you can explore and learn about the life and journeys of the great ancient traveller.
A few kilometres away from the University ruins you can visit Black Buddha statue. This statue of Lord Buddha is made using black stone in Bhumisparsha mudra! The statue was found during the excavation and the temple was added recently.
Kundalpur Jain temple is birthplace of disciples of Mahavira and hence is important pilgrimage center for Jains.
Nalanda is one of the places where solo travelling is a little impossible. It is tough to find public buses and most of the buses don't run on time. You can find package tours that start from Banaras and end in Banaras after five days. If you are planning to explore this side of the Buddhist circuit, it will be smart to team up with other travellers.
The best time to visit Nalanda is between September and February.