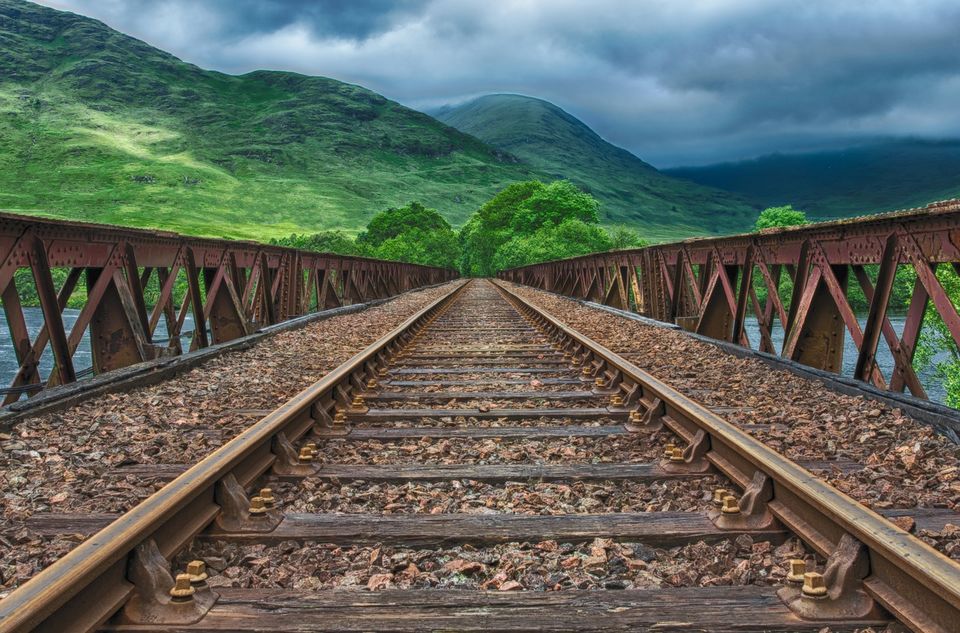 India is blessed with archaeological, spiritual and natural wonders throughout its length and breadth. This often results in certain destinations getting overlooked. Buddhism is one of the four religions that traces its origin to India. It eventually spread and became popular in Tibet and Southeast Asia. The beginnings of Buddhism can be traced to Uttar Pradesh and Bihar and yet when we think of Buddhism in India, our thoughts travel to McLeodganj, Spiti Valley, Ladakh, Sikkim and the Northeast. The magnificent Buddhist sites in Uttar Pradesh and Bihar remain in our blind spots.
Fortunately, the Indian Railways Catering and Tourism Corporation (IRCTC) recently announced a new travel programme - 'Buddhist Circuit Tourist Train'. The eight-day train tour covers four most important Buddhist sites, other major Buddhist shrines, religious centres and cultural hotspots of Uttar Pradesh and Bihar along with the Taj Mahal and Lumbini, Nepal. The train journey starts and concludes in Delhi. Meals are provided either onboard or in the cities. You'll be either spending your nights on the train or in hotels.
Buddhist Circuit Tourist Train Itinerary
On day one, you will depart from Safdarjung Railway Station, Delhi to Gaya, Bihar
On the second day, you will visit the sacred city of Bodhgaya located 12km from Gaya. It is one of the four most important sites related to the life of Buddha since it was here that Prince Siddhartha meditated under the Bodhi tree and became Buddha some 2,600 years ago. Several places in Bodhgaya are related to his journey to enlightenment. Built in 500BC, Bodhgaya is one of the oldest cities of India. Famed Chinese travellers Fa Hien (5th century) and Xuanzang (7th century) wrote about the magnificence of Bodhgaya.
Start your day with Rajgir, a little-known town housing Buddhist ruins, Muslim tombs, Hindu and Jain temples. It was the venue for the first Buddhist Council and written recording of Buddha's teachings. Another notable attraction is the remains of Cyclopean walls.
After Rajgir, it is time to visit what many consider to be the first university town in the world - Nalanda. Scholars from around the world came to Nalanda University, the beacon of Buddhist learning. Today, you can see the remains of what was once the centre of knowledge and enlightenment.
After the visit to Nalanda, you depart for Varanasi.
Varanasi - the City of Light, the city built at the very beginning of time. Wise sages say that a visit to Varanasi ensures freedom from the cycle of rebirths. The city is an intricate embroidery of Indian spiritualism. Each one has a different experience witnessing the rituals of life and death. Visit the Ghats for a sensory ride and the captivating evening aarti.
Sarnath, 12km from Varanasi, is another important Buddhist site because it was here that the Buddha first taught the Dharma after his enlightenment. Sites worth visiting here are - Dharmekh Stupa, Mulagandhakuti Vihara ruins, Deer Park and the Ashoka Pillar.
Lumbini is one of the four most important Buddhist sites and a UNESCO World Heritage Site as well. Lord Buddha was born in the gardens of Lumbini as Prince Siddhartha Gautama in 623BC. Today you can find over 25 international Buddhist monasteries in this humble town. The most important site of them all is the 2,200-year-old Mayadevi Temple, the birthplace of Lord Buddha. It is an ideal place to meditate and contemplate on your journey so far.
Kushinagar is the fourth and last important Buddhist site. It was here that Lord Buddha left this world behind. The 49 feet high Ramabhar Stupa commemorates the site where Lord Buddha was cremated. Another fascinating site is the Mahaparinirvana Temple which houses six meters long Chunar sandstone statue of reclining Buddha.
Sravasti is where Lord Buddha spent 19 monsoons. And, it is also the place where he displayed his miraculous form with a million fold manifestation of himself seated on a thousand-petalled lotus with fire and water emanating from his body. You can discover many similar stories at the Jetavana Monastery which is where Lord Buddha stayed during his time here. There are also numerous ancient stupas and viharas around Sravasti.
It is on the eighth day of your journey that you will visit one of the Seven Wonders of the World - the Taj Mahal. What can be said about the Taj that hasn't already been said? After visiting the Taj, you head towards Delhi reaching Safdarjung Railway Station in the evening.
How much does it cost
The entire eight-day tour costs ₹77,027 for First Class AC (1A) and ₹63,022 for AC 2-tier sleeper(2A). It includes all meals, hotel stays and Nepal visa fees (for foreigners only). It also includes hotel stay for a night before and after the trip.
Buddhist Circuit Tourist Train schedule
There will be two Buddhist Circuit Tourist Train departures per month starting from 29/Sept/2018. For schedule and reservations, check the IRCTC tourism website.
Have you been on an epic train journey? Write your own travelogue to share it with millions of other travellers. And subscribe to Tripoto Youtube Channel for stunning videos.