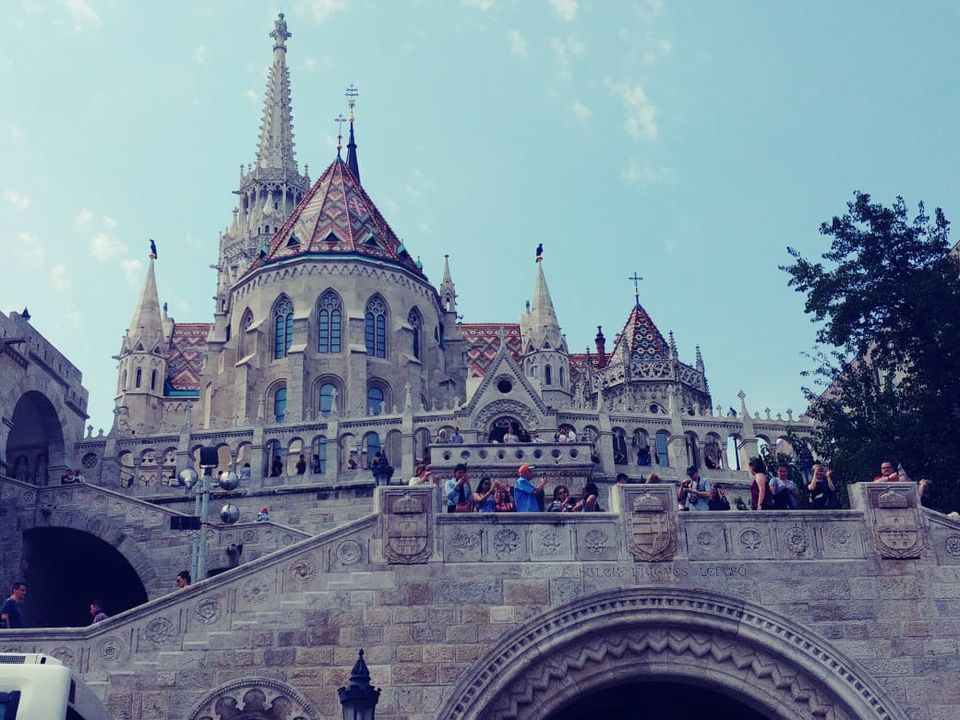 Having travelled with my family on most occasions, I found myself in a unique situation - a solo backpacking tour in Europe which began in Budapest. Having done a little bit of research back home, I had in mind a few places that I intended to check out during my brief stay. On a cousin's recommendation, I decided to take a free walking tour of the city. If you are travelling solo, a walking tour can be a pretty good place to meet like-minded people.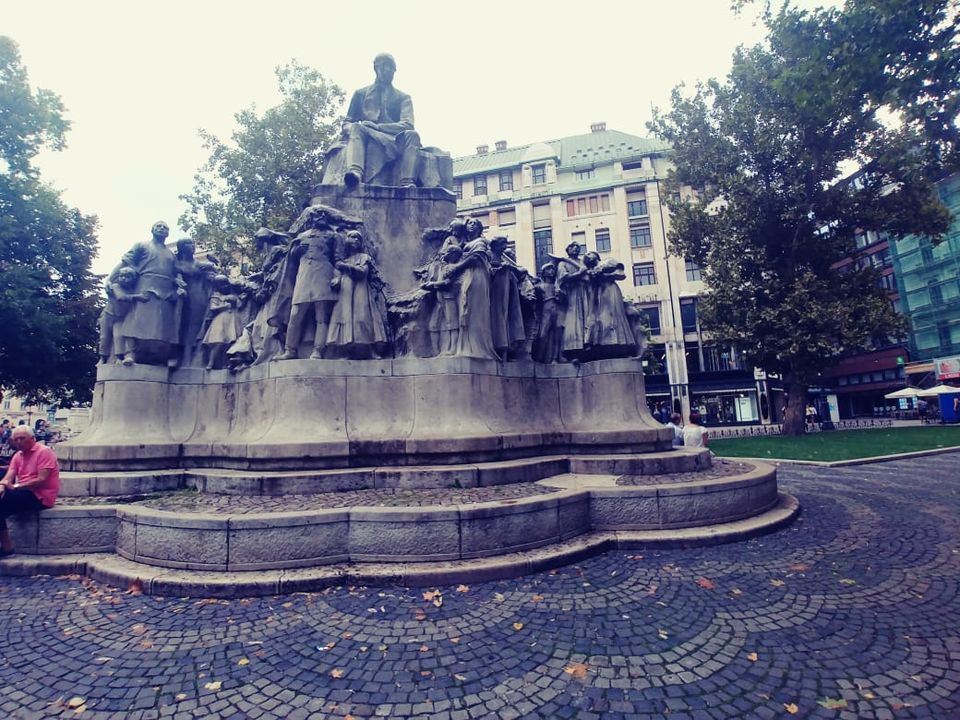 The starting point of the tour was Vorosmarty Ter, which was fortunately close to my hostel Adagio 2.0 near the Basilica. Reaching just in time, I was drawn to a voice speaking Spanish quite audibly. "Well if you didn't understand any part of that speech, I guess you are here for the tour in English." joked Zoltan, one of the guides on the tour, as he walked up to each one of us and asked noted down our personal details. His energy was really infectious - "Namaste!" he chimed on learning about my Indian heritage, smiling excitedly as he explained the concept of a walking tour.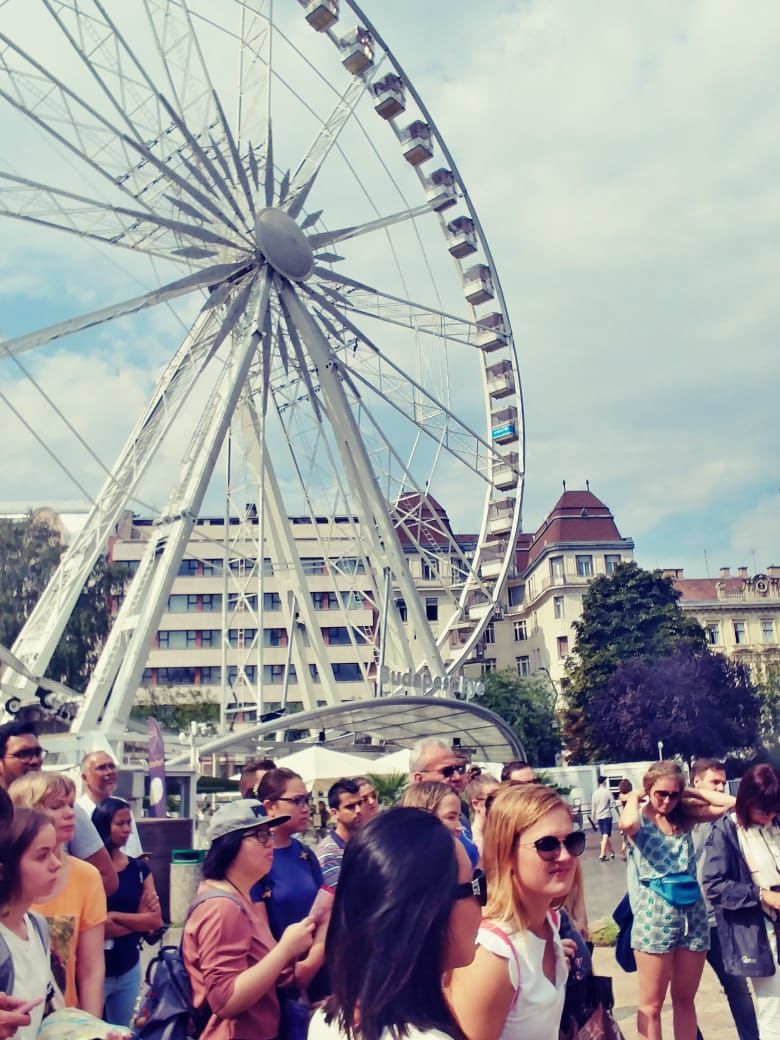 My guide Susie shed more a little more light about walking tours as we began. I was really intrigued by the concept - although working under organizations, the guides' remuneration is entirely tip-based. This encourages them to tailor the tour as per the patrons' tastes and incentivizes them to keep the tour really interactive and engaging. Handing us a map of the city, Susie helped us get a better understanding about the route we were going to take.
Giving a quick description of the city, she explained that Budapest is actually divided into two halves separated by the river Danube and brought together by eight bridges. Our walking tour would start on the Pest side and end in Buda. "There are two kinds of people in Budapest," she joked, "those who live in Buda and those who want to live in Buda."
I really loved how knowledgeable the local guides can be about everything a traveler would be interested in - be it the language, history, culture, cuisine, architecture or art. Stopping by the statue of the fat policeman, Susie spoke about how people rub his belly for a satisfying meal and his hat for luck in love. Well, looking at his shiny tummy though, I am pretty convinced that food is love.
Speaking of food, I learnt a little about the Hungarian cuisine and culture during the three-hour adventure. There seemed to be enough options for everyone - right from a spice lover or a person to a party animal. It was rather fascinating to find out that Hungarians love to party, and that every weeknight was as lively as a Saturday night.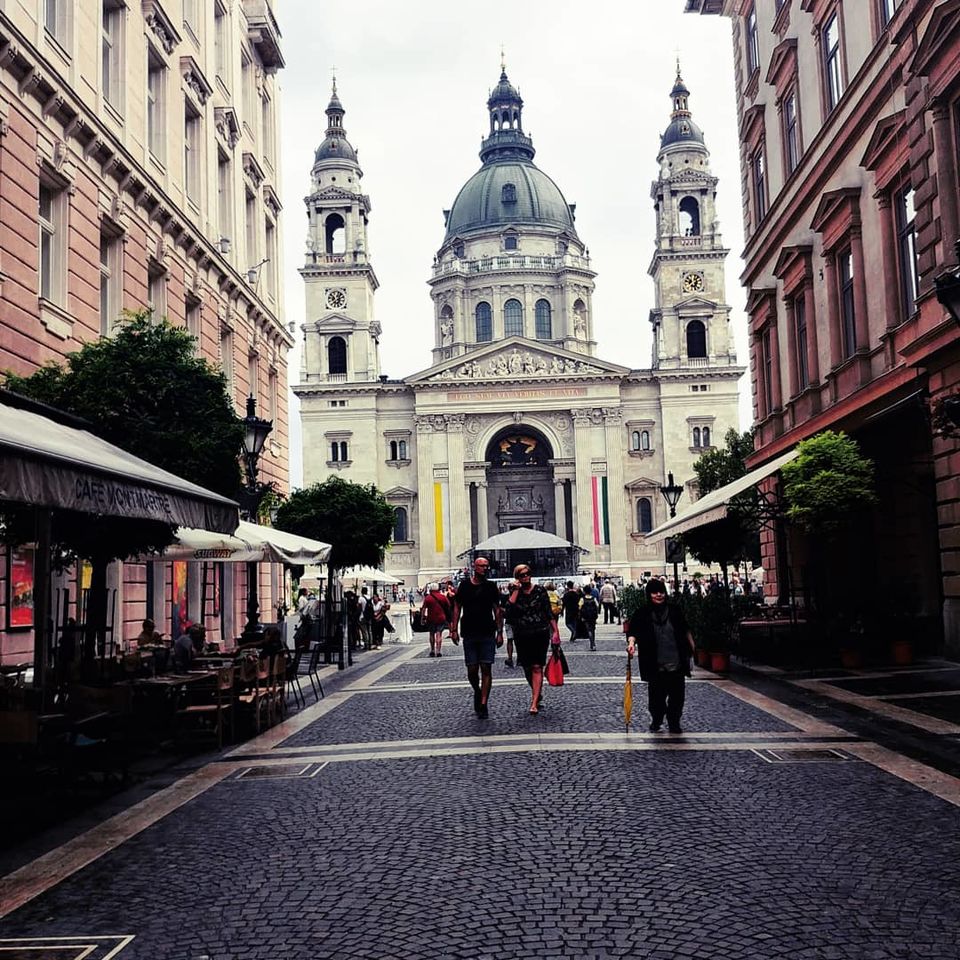 Susie spoke at length about the Hungarian history. She touched upon topics such as native Hungarians being pagans, how Christianity had spread over time, how the country was founded by the Magyars, and how Hungary got its name from Attila the Hun. She had this uncanny ability to joke about serious things without being the least bit offensive. Touching upon relatively recent history she remarked how Hungary had a penchant for joining the losing side in wars. "World War I – they lost that. And nearly two decades later, they aligned with the Axis Powers because of the trade relations with Germany - and we all know how that worked out."
Call me a dork if you will - but I ended up enjoying the snippets on monuments and historical events the most. Being close to the monuments was a really powerful and humbling experience, as I could physically reach out and touch the same monuments which have seen hundreds of years of history. For the next hour, I kept on wondering what the monuments would have said had they been able to speak!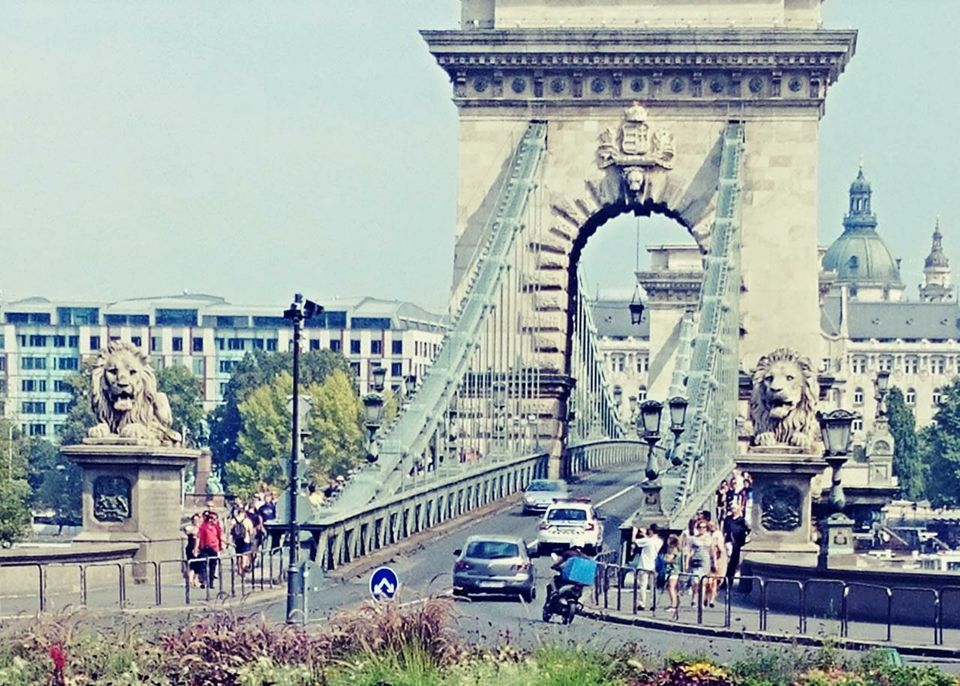 Walking across the chain bridge was another experience I cherish deeply. The statues of rock lions guarding the entrance of the bridge reminded me of Aslan from the Chronicles of Narnia. Once on the Buda side, the 7-minute hike to Matthias Church and the Fisherman's Bastion was the last part of the itinerary.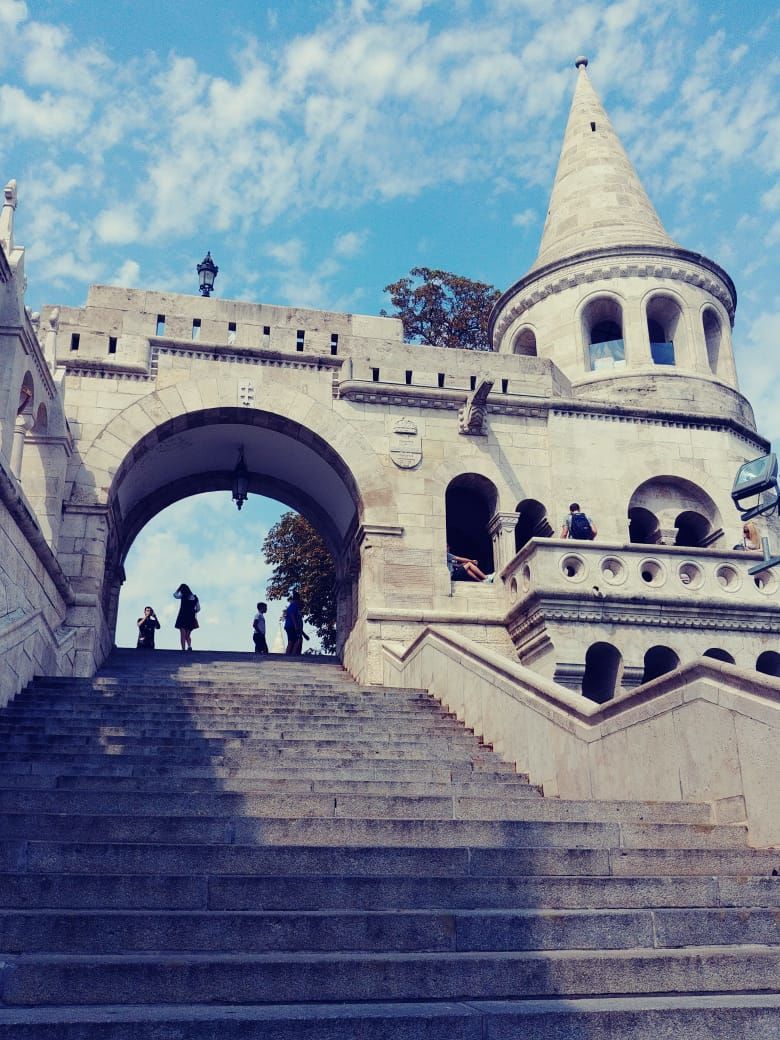 The Church was my favourite attraction by a long shot - it was a confluence of the Gothic and Romanesque architectural styles. However, the colourful ceramic tiles on the roof made it look really modern. I ended up staring at the church and the spires for the better part of ten minutes and snapped back to reality when Susie bade bye.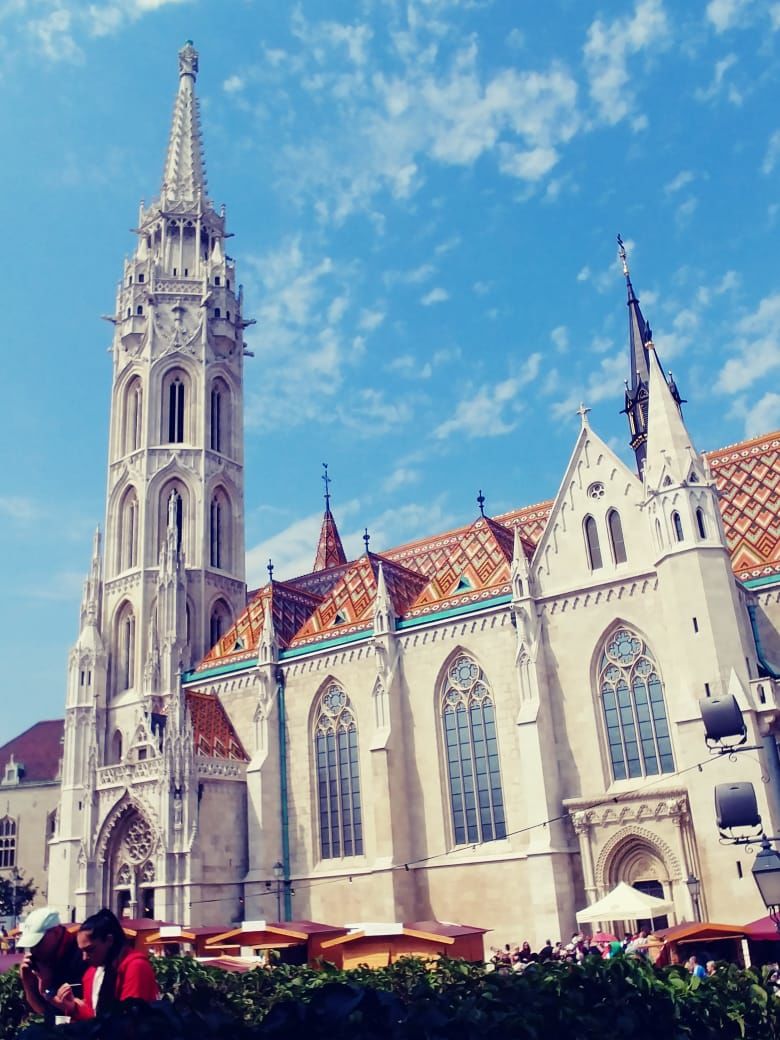 I am glad I took the free walking tour – there were a ton of things I would have either missed out on or would have overlooked otherwise. Susie patiently answered our unending questions and suggested us different attractions to visit, in addition to the restaurants and ruin bars for some authentic Hungarian cuisine.
If you do plan to go to Budapest in the near future, especially on a solo backpacking journey, do try out the walking tours with young energetic guides. It is like getting an espresso shot of the city.
If you liked reading this post, do check out my blog. If you are planning a trip to Europe sometime soon, do reach out to me - I would be more than happy to help plan out your trip :)